Silver Glen Springs - Lake George
December 2-4, 2014
Photographs by Ron Hoddinott, Dennis & Carol Marshall, and Bill Fite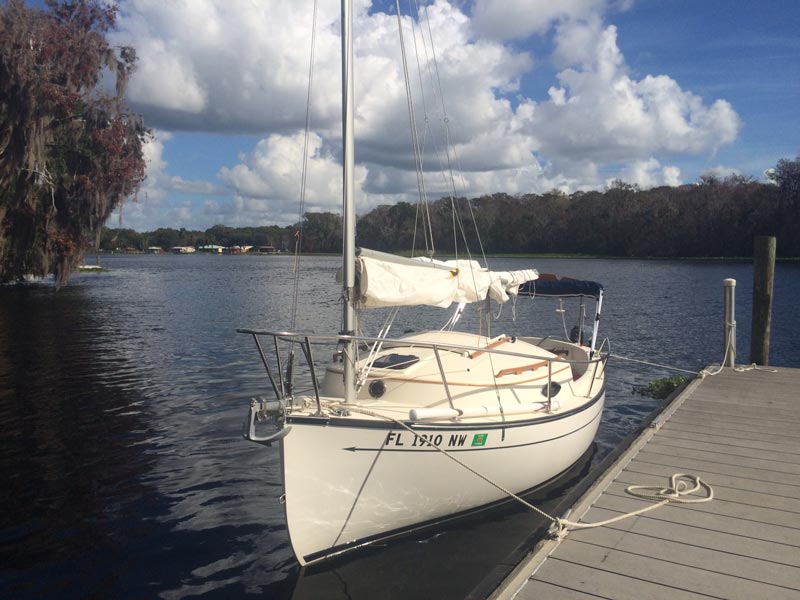 Dennis and Carol's SunCat - Odd Duck at the Astor Dock.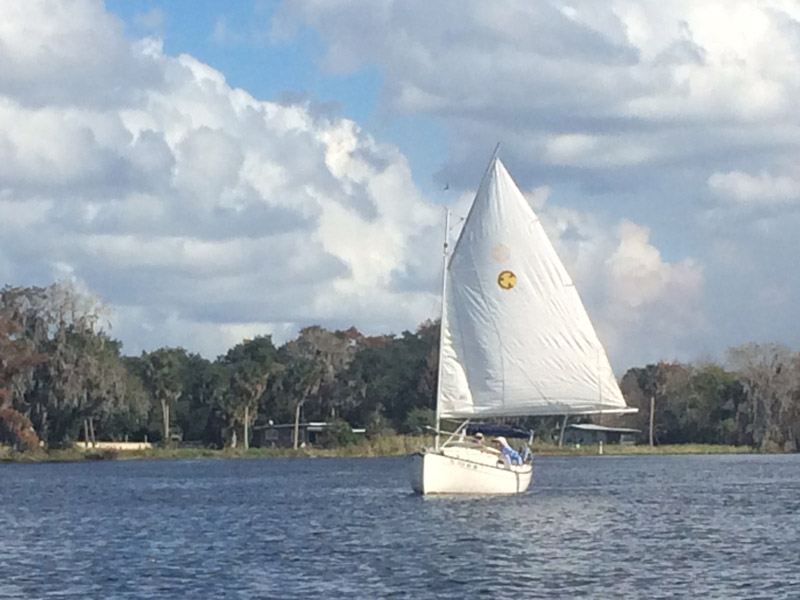 SunCat heading down river to Lake George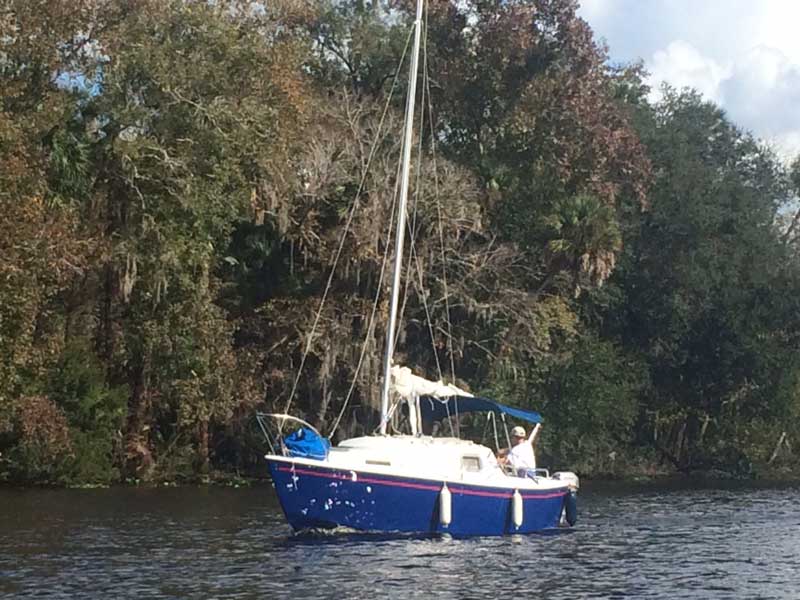 Phil Reed's Potter 19, Lil' Bit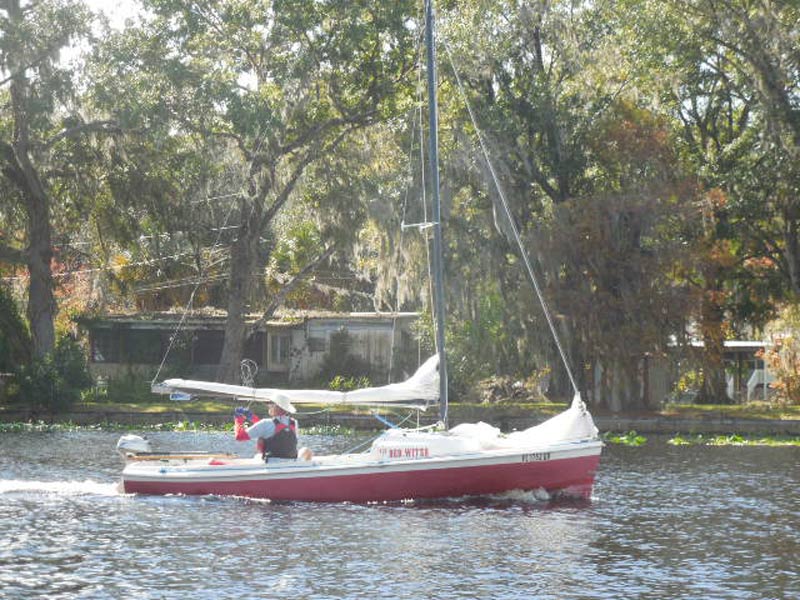 Tim Webb's Red Witch, an O'Day DS2 heading downstream.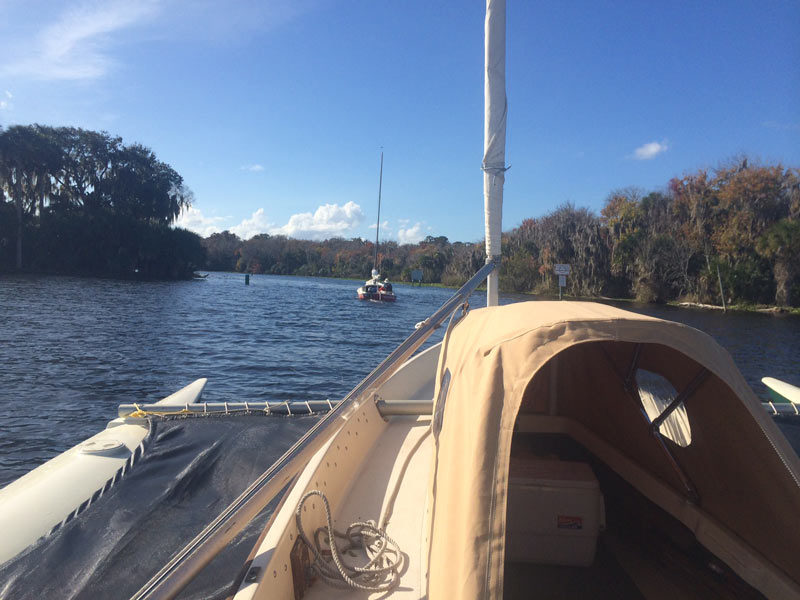 Entering the Silver Glen Spring Run aboard Whisper.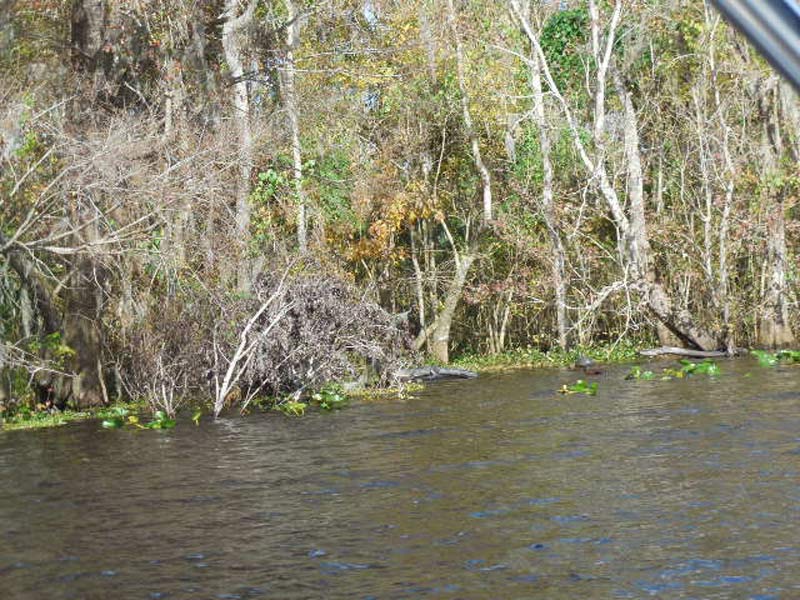 Big gator on north side of spring run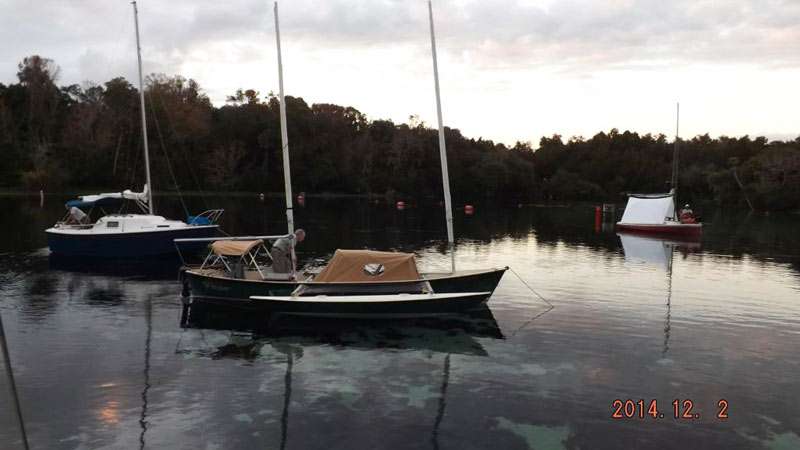 In the Spring near sundown. Getting dinner on before dark.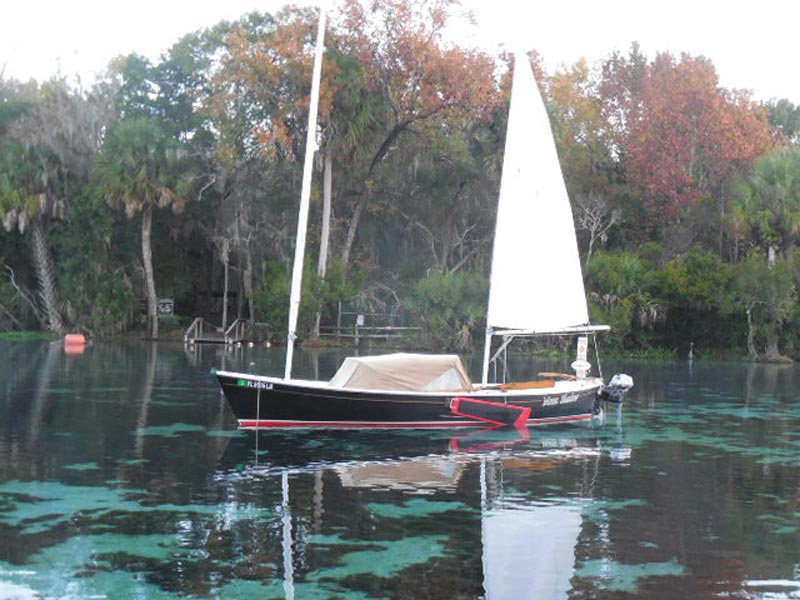 Bill Fite's beautiful SeaPearl 21 - MoonShadow who showed up at Midnight.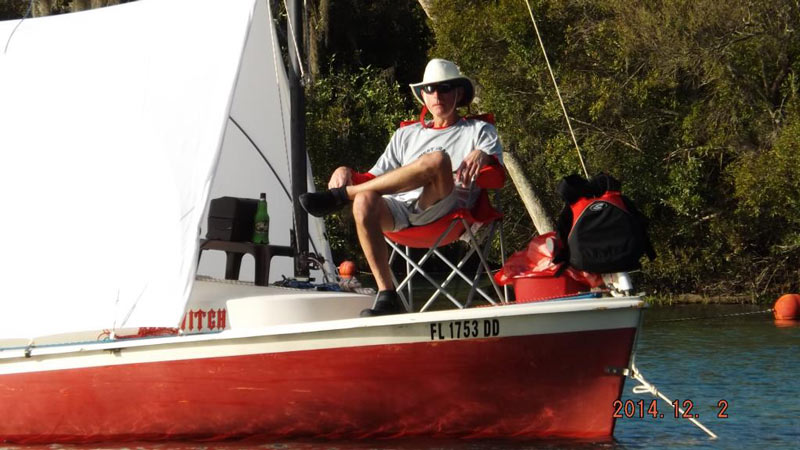 Tim enjoying his front porch!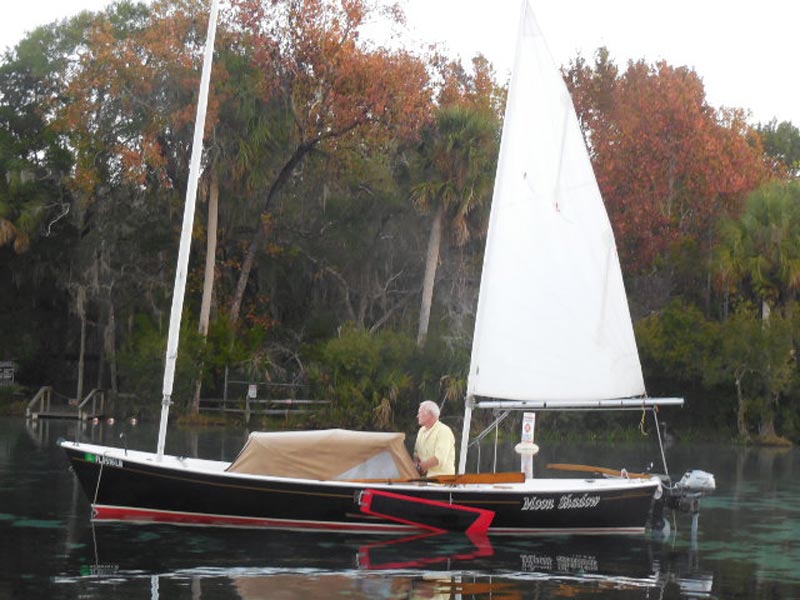 Bill Fite aboard MoonShadow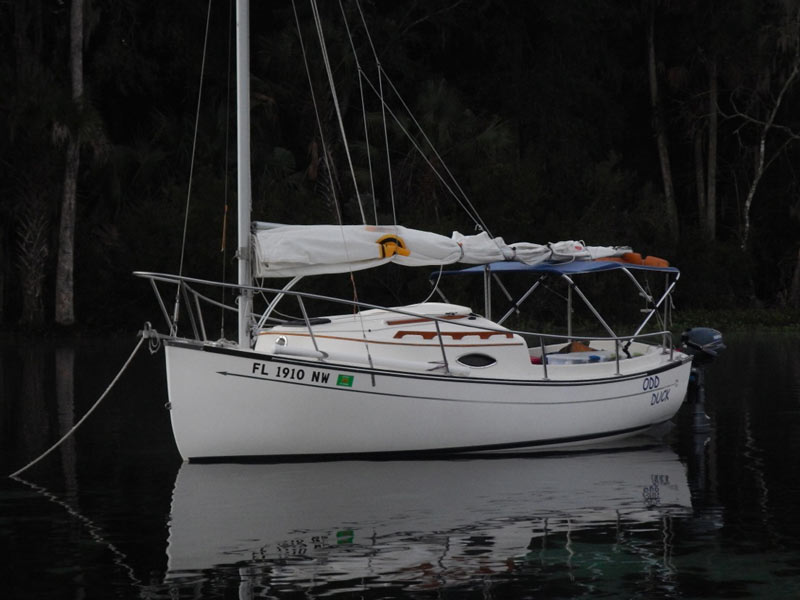 Nice shot of Odd Duck on the Spring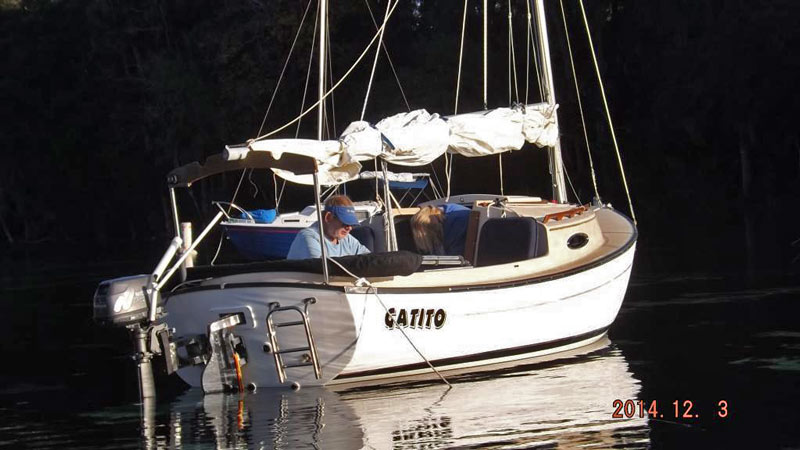 Tom and Barb Lincoln aboard Gatito - SunCat 17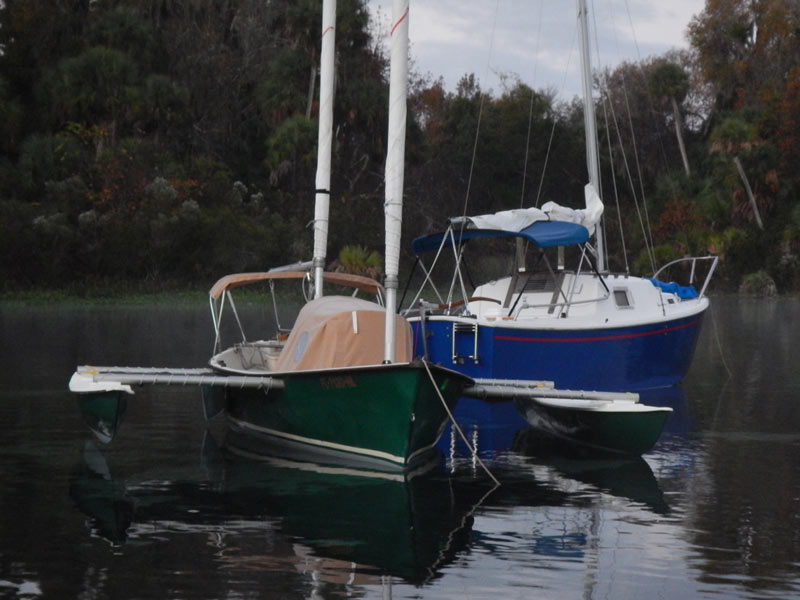 Whisper and Lil'Bit in the Spring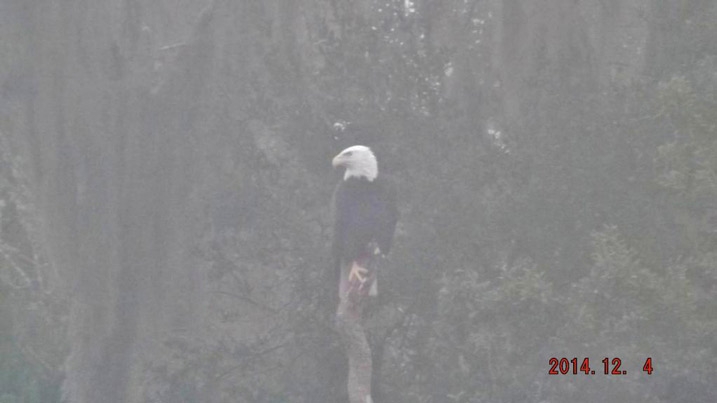 Big Baldy came to visit on Wednesday morning.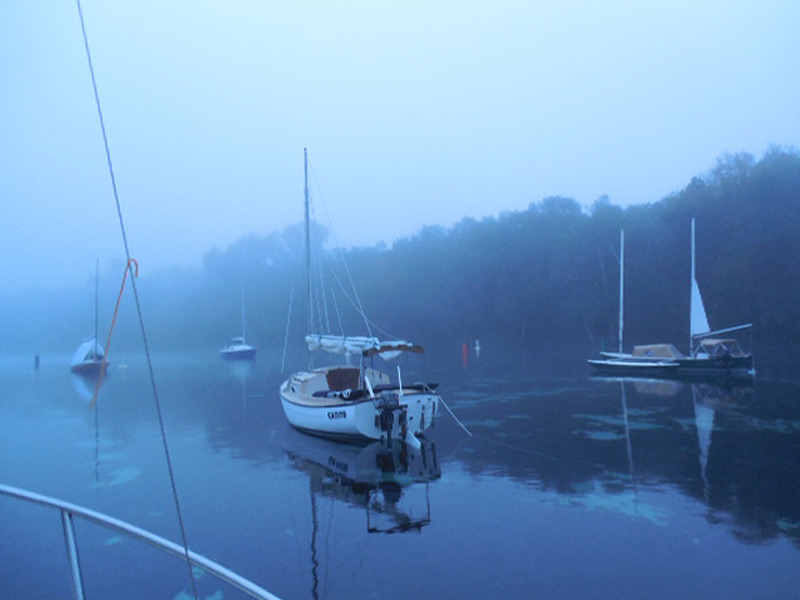 Anchorage all to ourselves.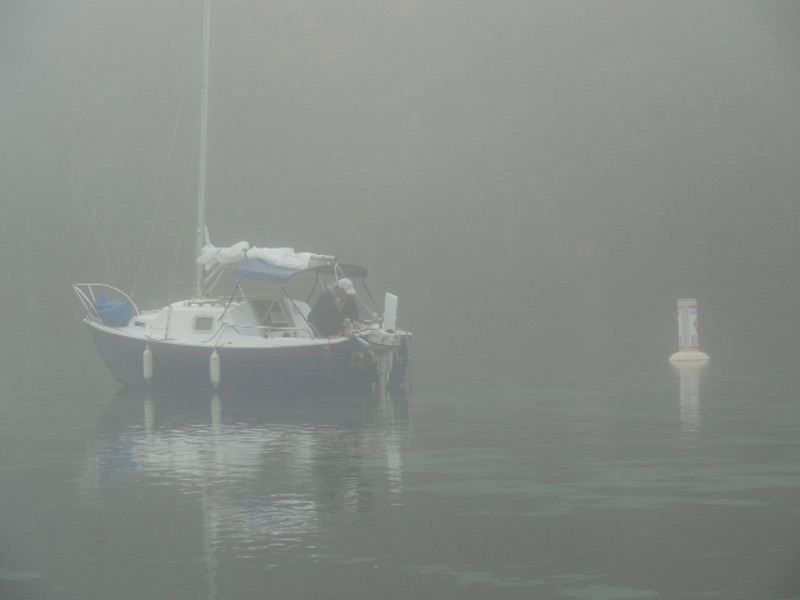 WW Potter 19 in the fog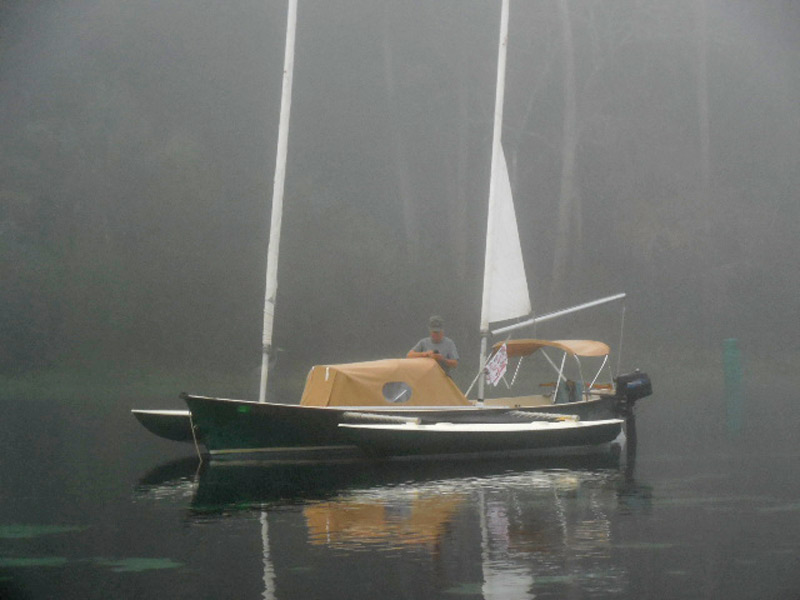 Whisper in the fog. Checking GPS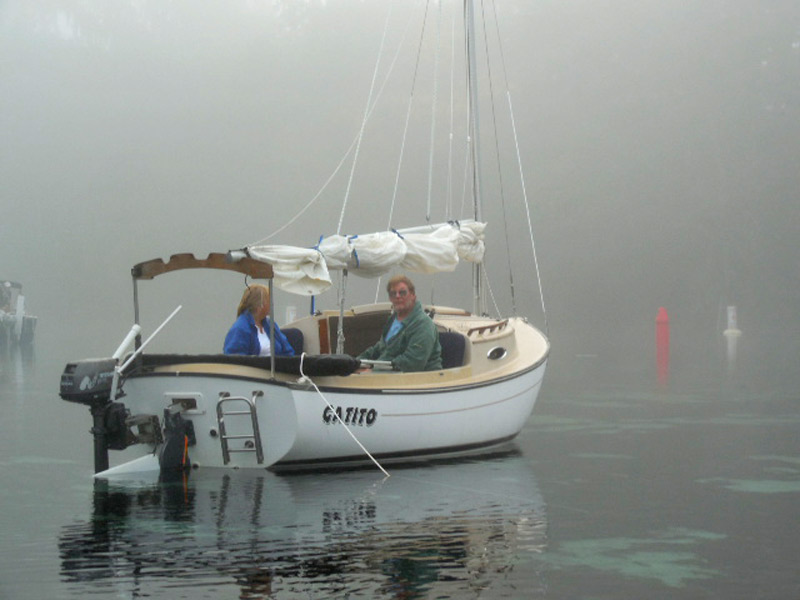 Gatito in the morning fog.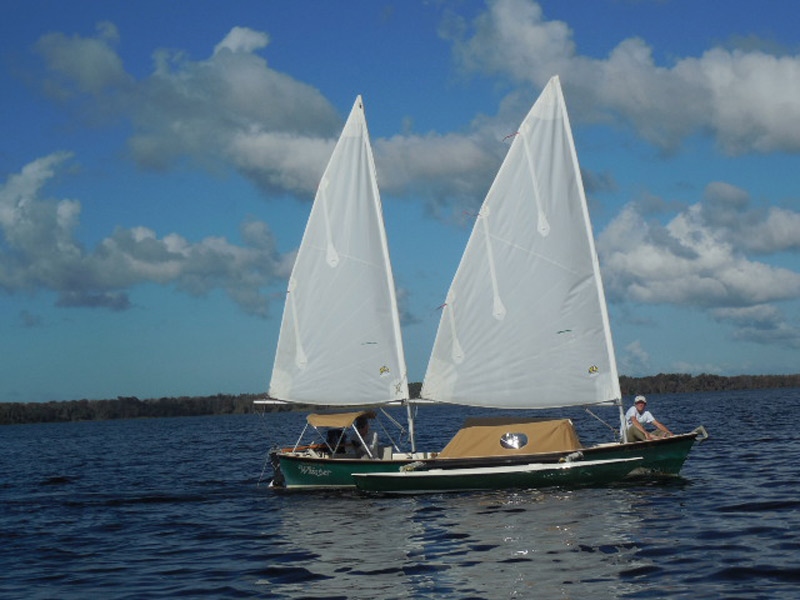 Whisper heading north to Salt Springs Run.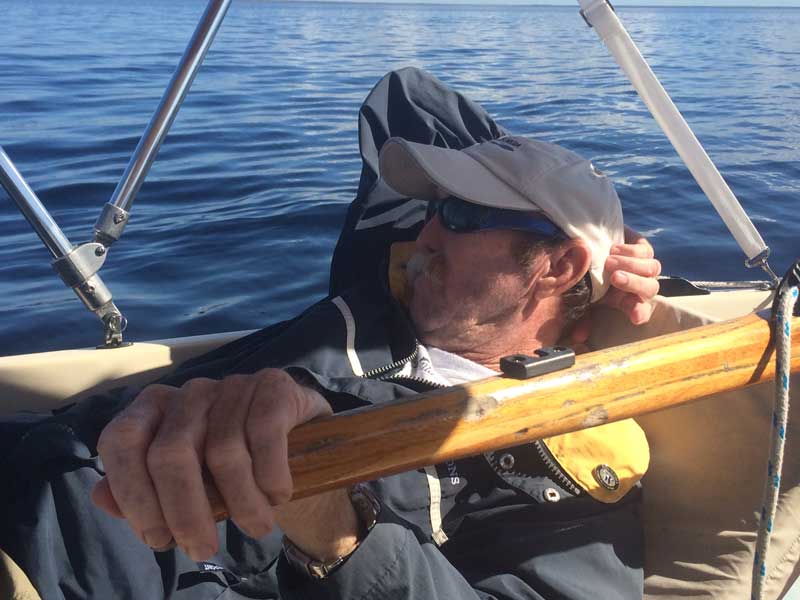 Phil Reed relaxing at the helm of Whisper.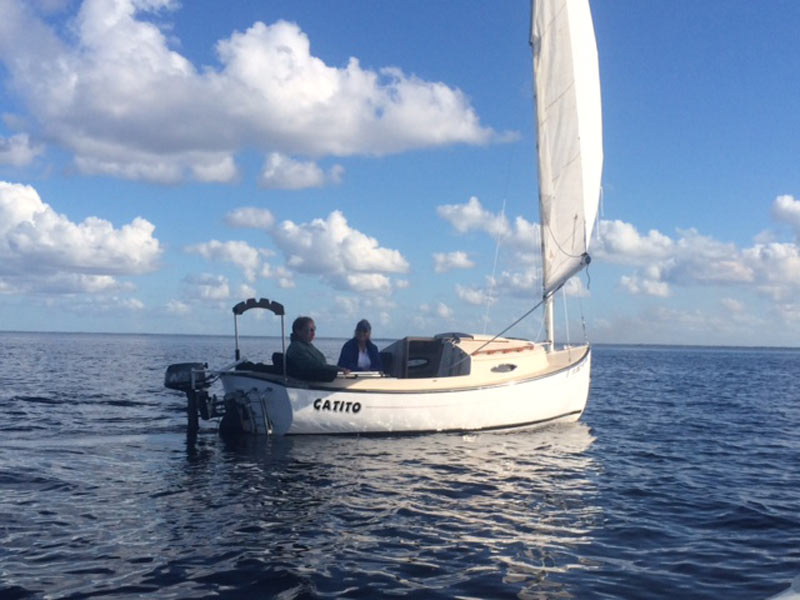 Good sailing in light air for everyone.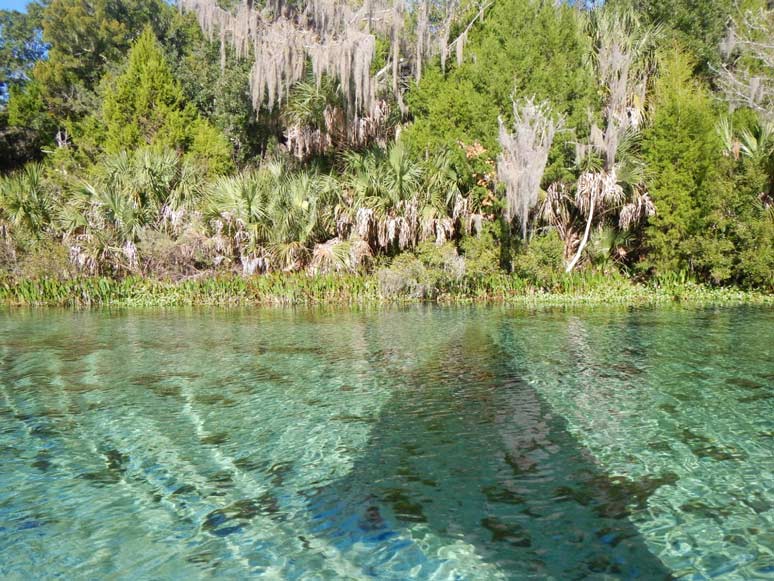 Sail Shadow of Bill Fite's MoonShadow. Clear Water!!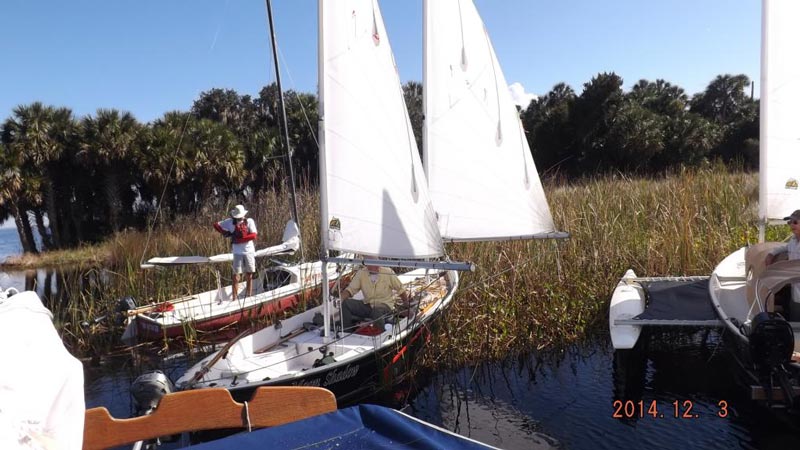 At the mouth of Salt Spring Run. No beach, so we improvised.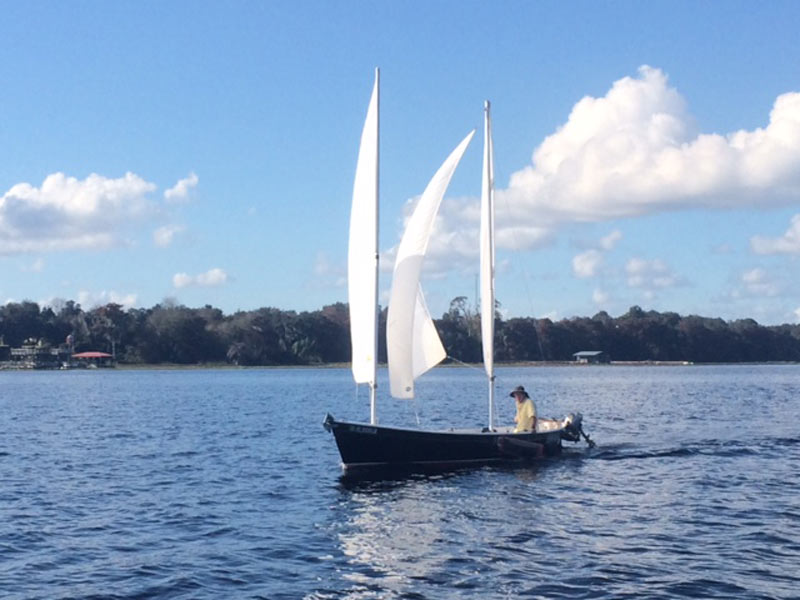 Bill Set's the mizzen staysail on the return to Silver Glen Springs.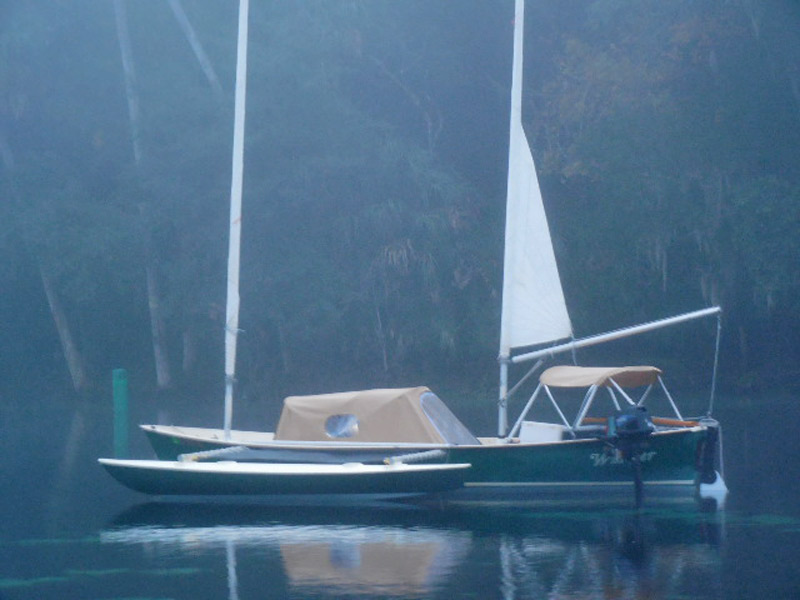 Showing off Whisper's new canvas.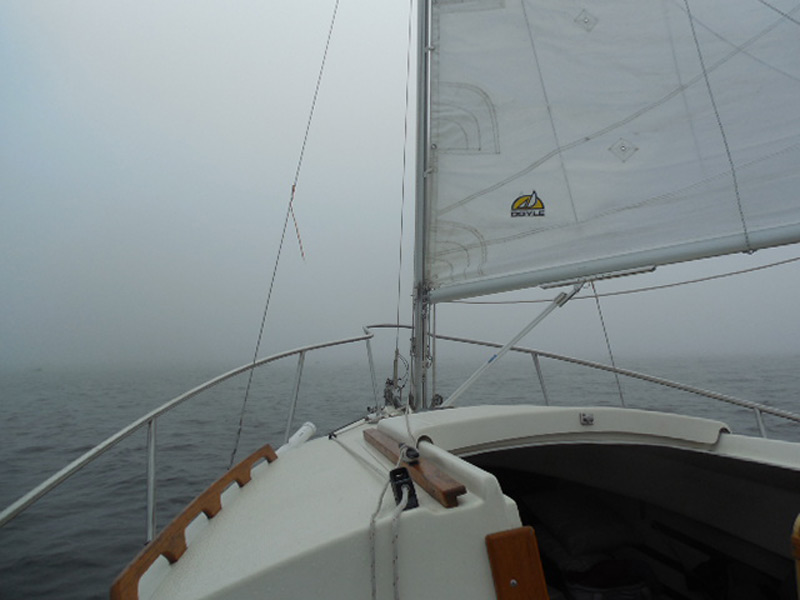 Lake George Fog. Thank goodness for GPS units!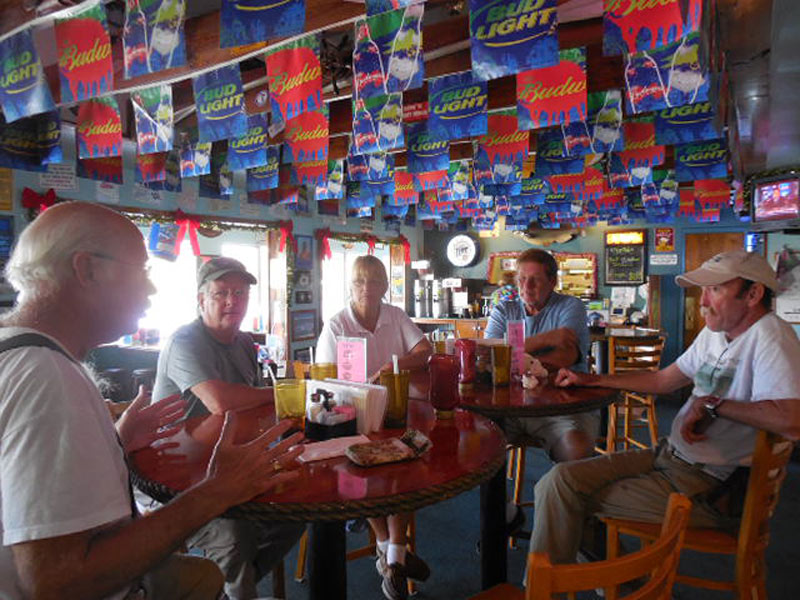 At Blackwater Inn for a lunch after putting the boats back on their trailers.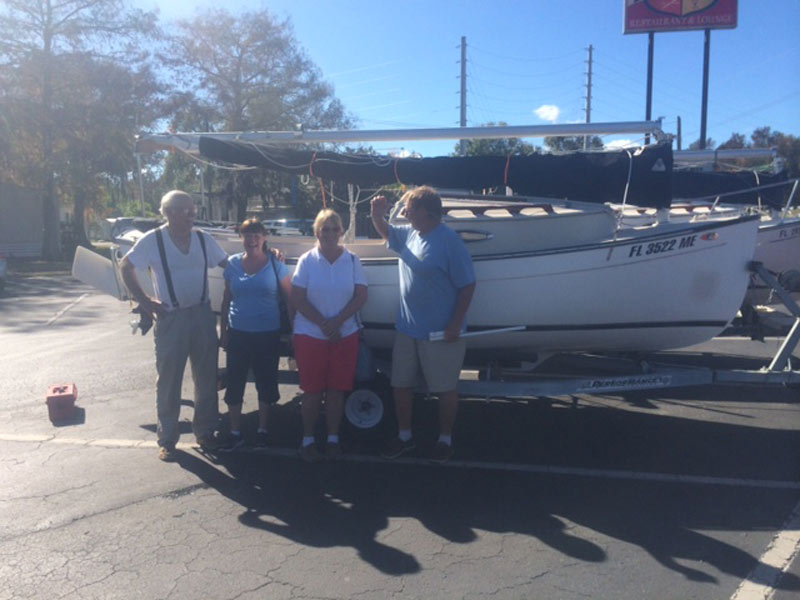 Group shot outside the Blackwater Inn. Dennis and Carol, Barb and Tom.