Cedar Key November 15-18, 2018
Photographs by too many Squadron members to name, but you'll recognize your shots! A great gathering! Thursday and Friday were too cold for most of us, but a hardy
group of beach campers including Dan Roeder - Wayfarer, David Heckman - SeaPearl, and Craig Skiles- Lightning. They sailed out to North Key and sheltered from the wind in McCrary Cove over night.
Friday night at Tony's was a fantastic chance to reconnect with everyone. We filled up the back room perfectly. Good service and pretty darn good food too, especially the chowder! Saturday was the best sailing day
that I can recall for quite some time. Over 20 Squadron boats filled the channeI between Way Key and Atsena Otie Key. I sailed out in Dale's Core Sound Mk III, and got to sail with David and Donna Bradley in their prototype SunCat!
Lots of attention was paid to Lonnie Black's reborn SCAMP, Glen Osoling's Crotch Island Pinky, Hugh Horton's new design Clam Girl, and Rob Hazzard's Coquina Cat Yawl.
I was very impressed with the sailing ability of Dale's Core Sound MK III. He's thinking of selling her, so keep that in mind. He has two Core Sound 17s and thinks maybe Lively, his day sailer is all he really needs.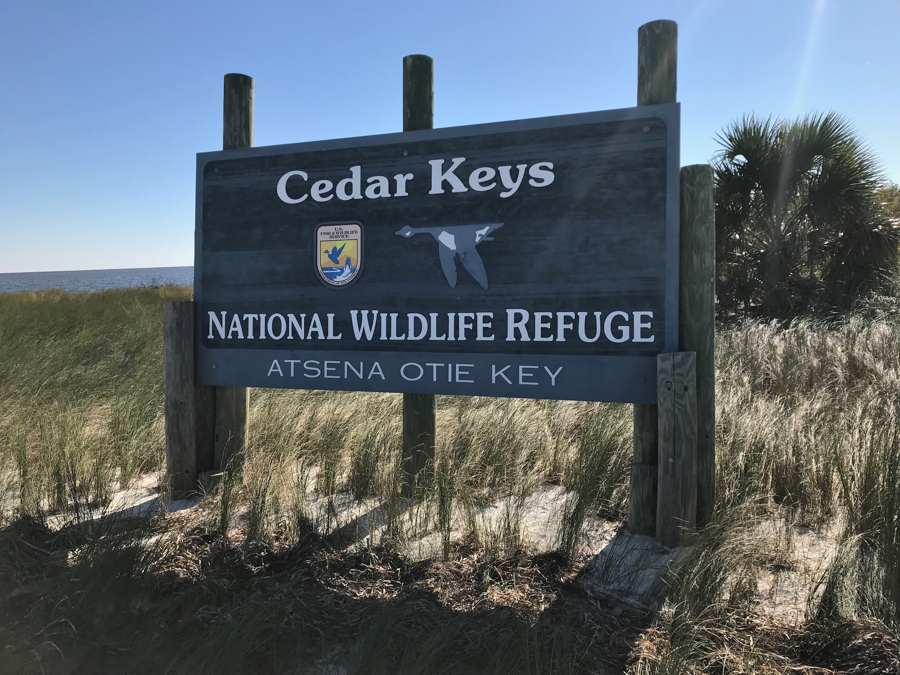 National Refuge sign on Atsena Otie Key.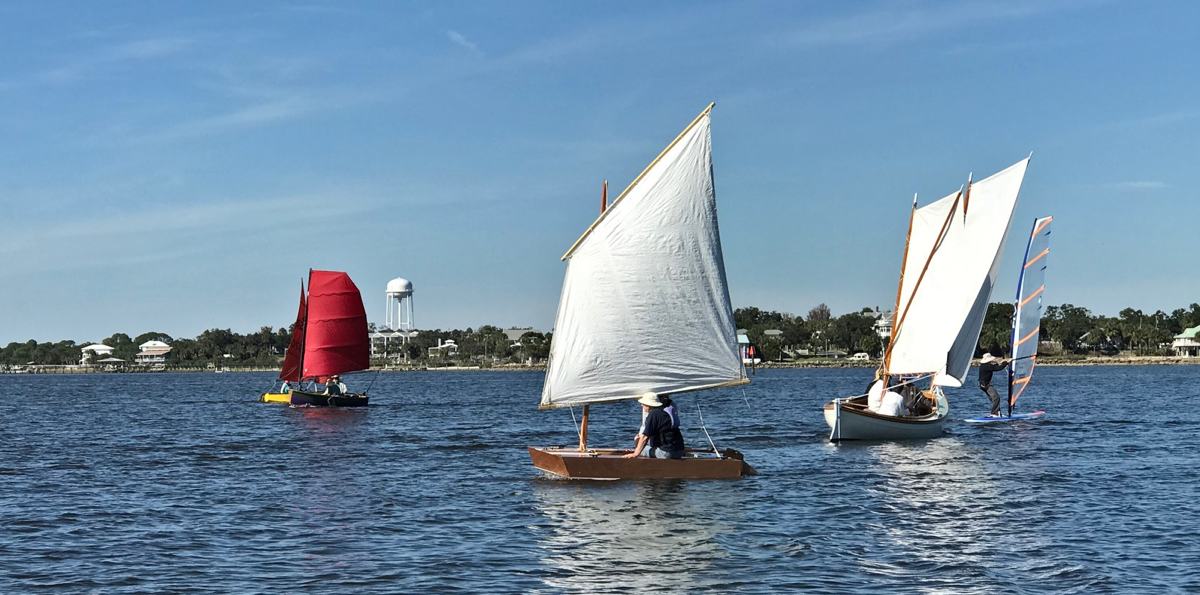 Left to right - Pam King's yellow Mirror Dinghy, Hugh's Clam Girl catboat, Dennis' PDR, Glen's Crotch Island Pinky and a Retro-Style Windsurfer!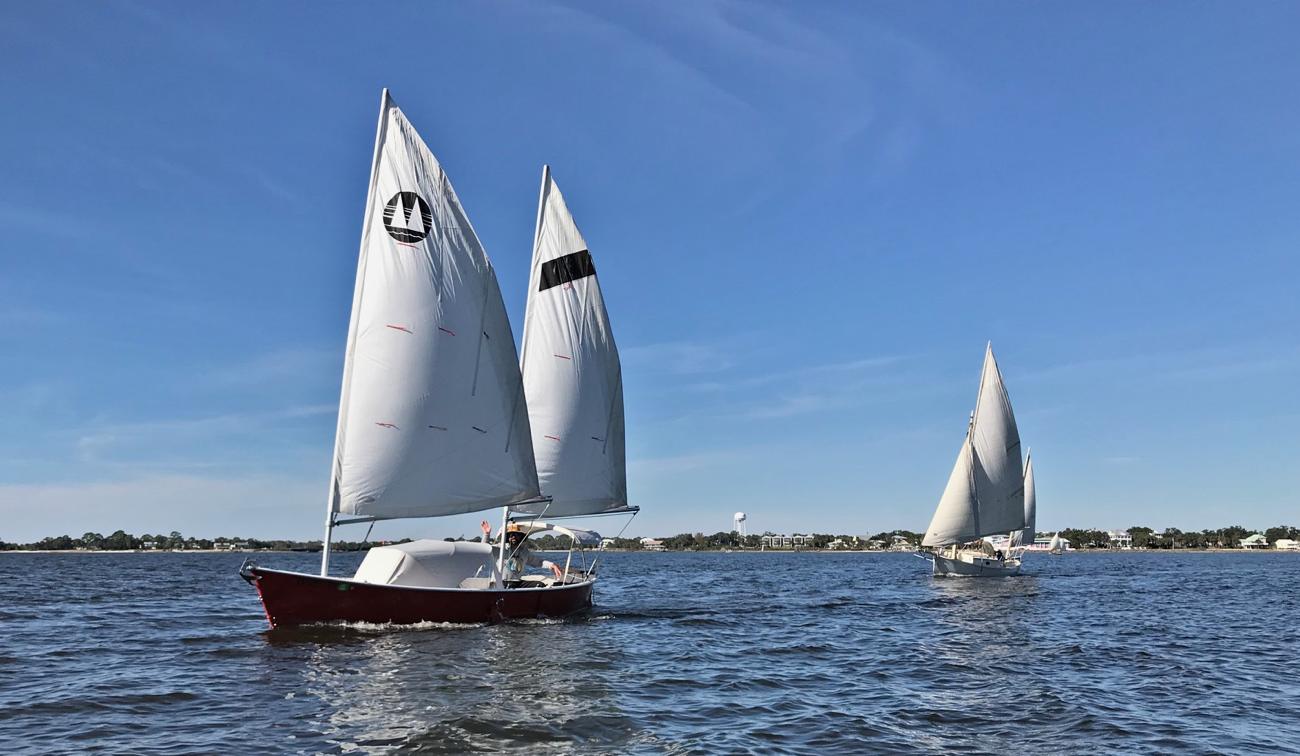 David Heckman's red SeaPearl 21 being chased by Mike Jones' William Garden Eel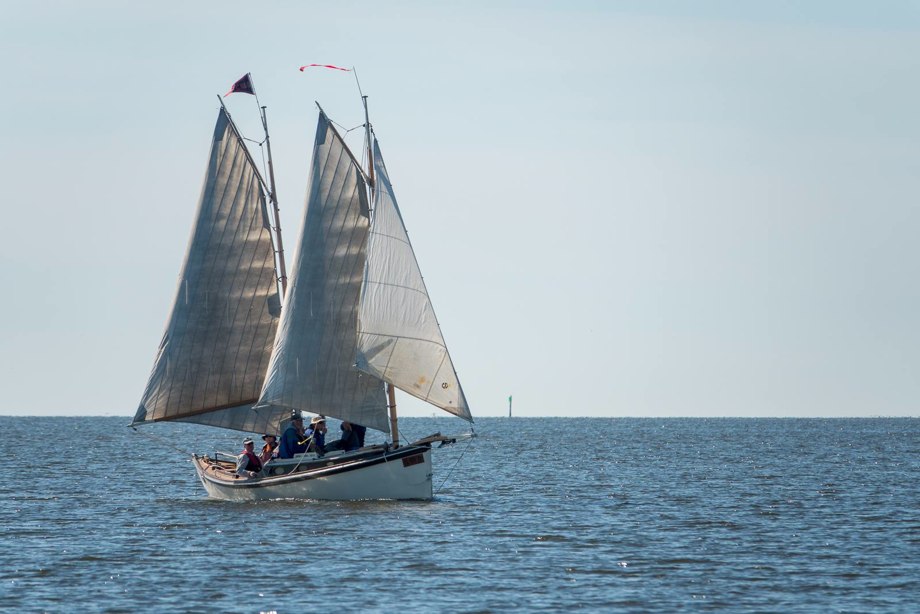 Egret sailed by the Crystal River Boat Builders.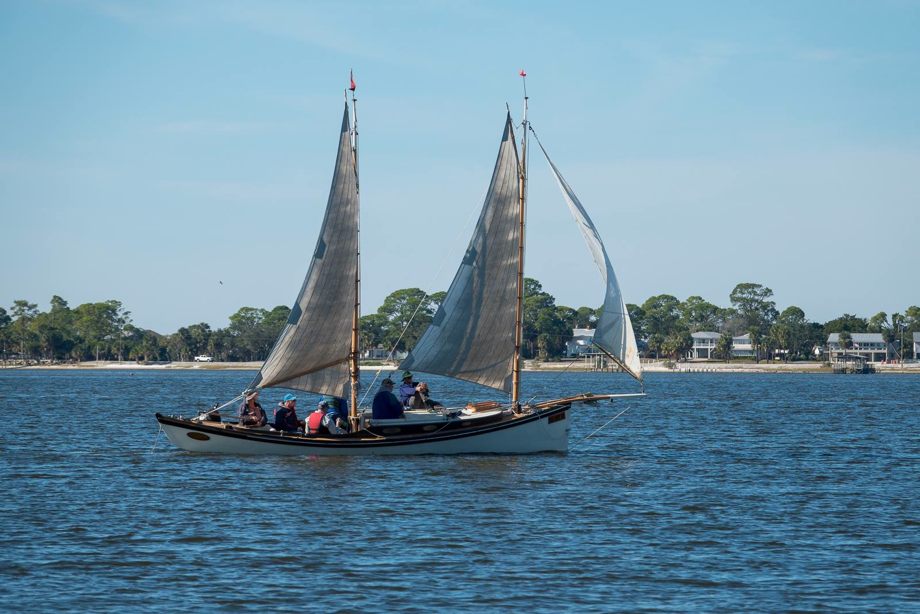 Egret from another angle.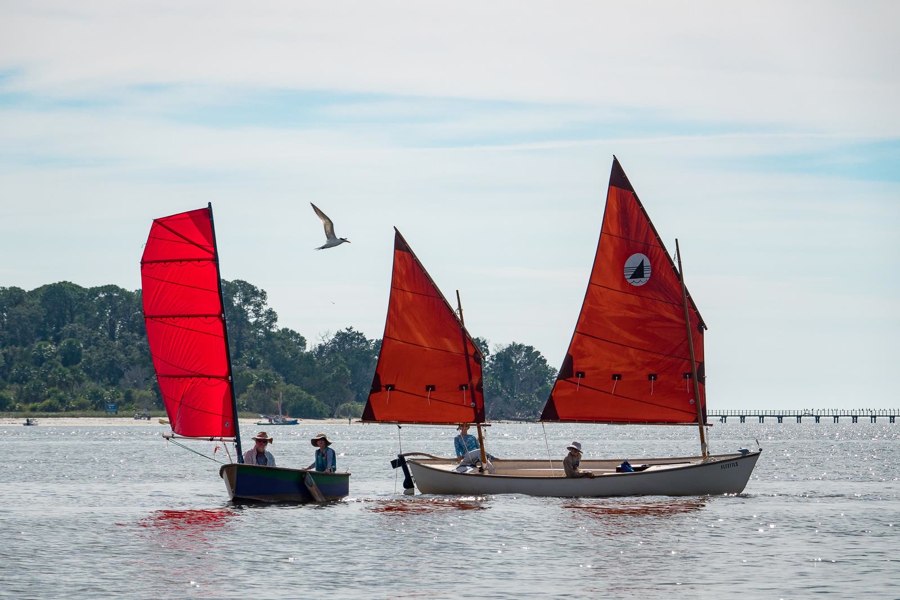 Clam Girl - 11 feet crosses tack with Two Bow - SeaPearl Prototype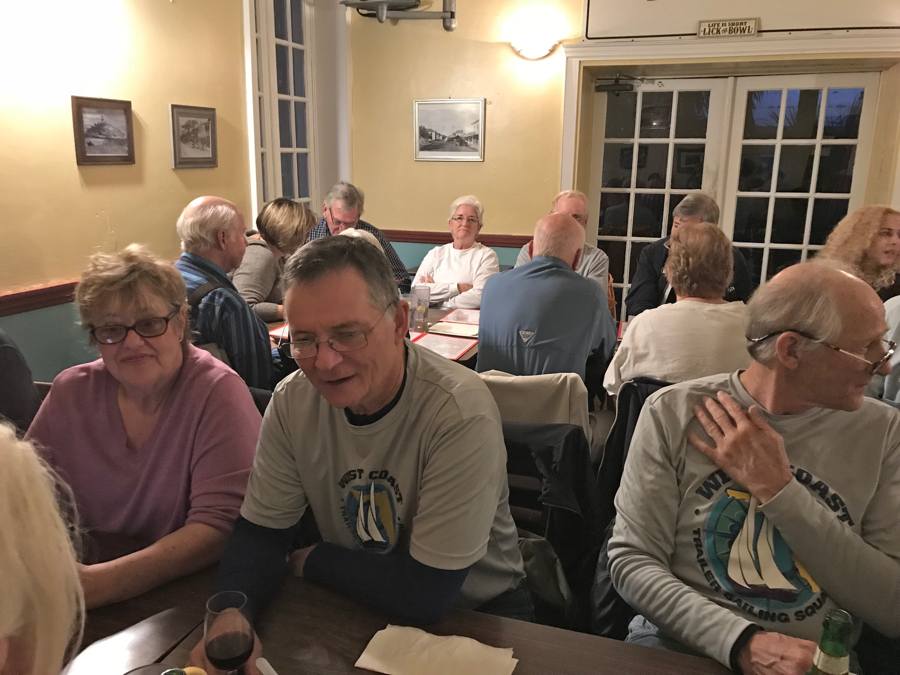 Back room of Tony's Clam Chowder House.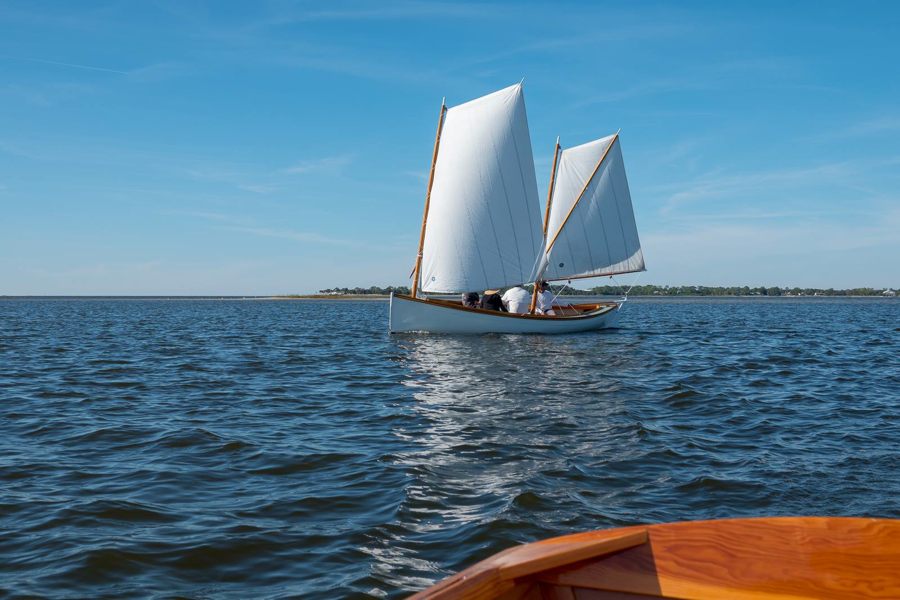 Glen Osoling found the Crotch Island Pinky in Canada this summer!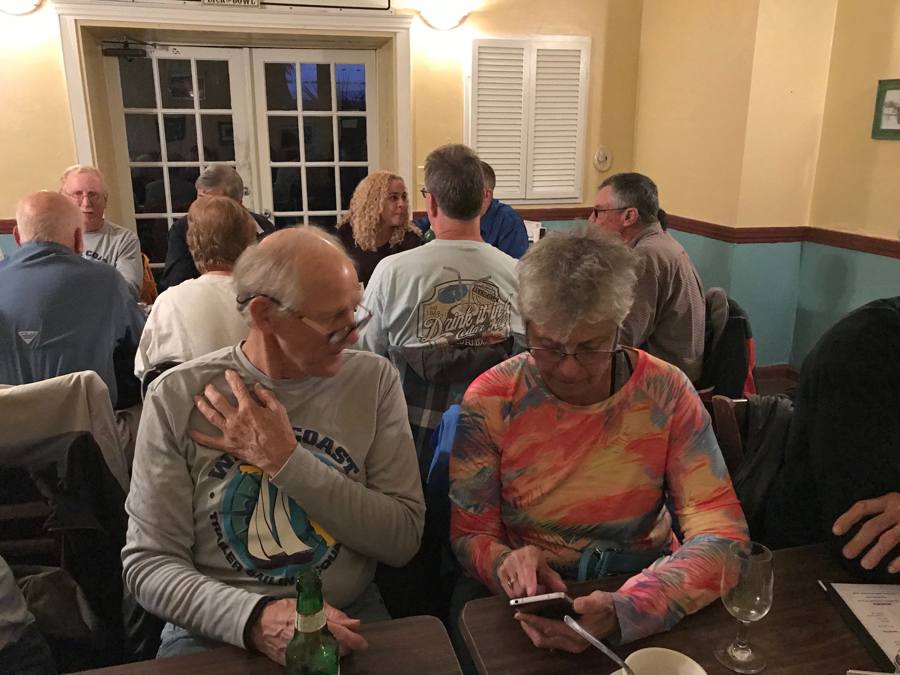 Dale Niemann and Pam King.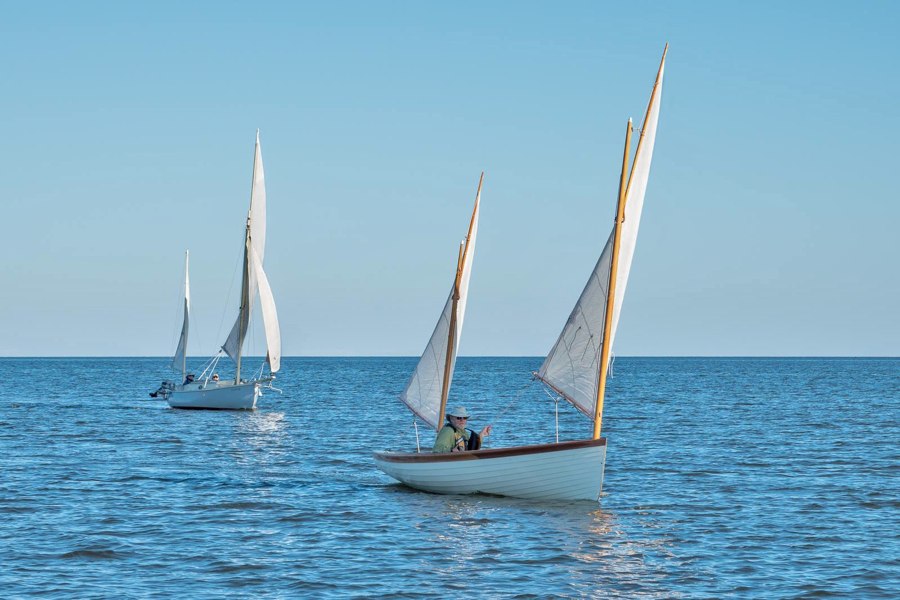 Rob Hazzard's Coquina, being followed by the Garden Eel.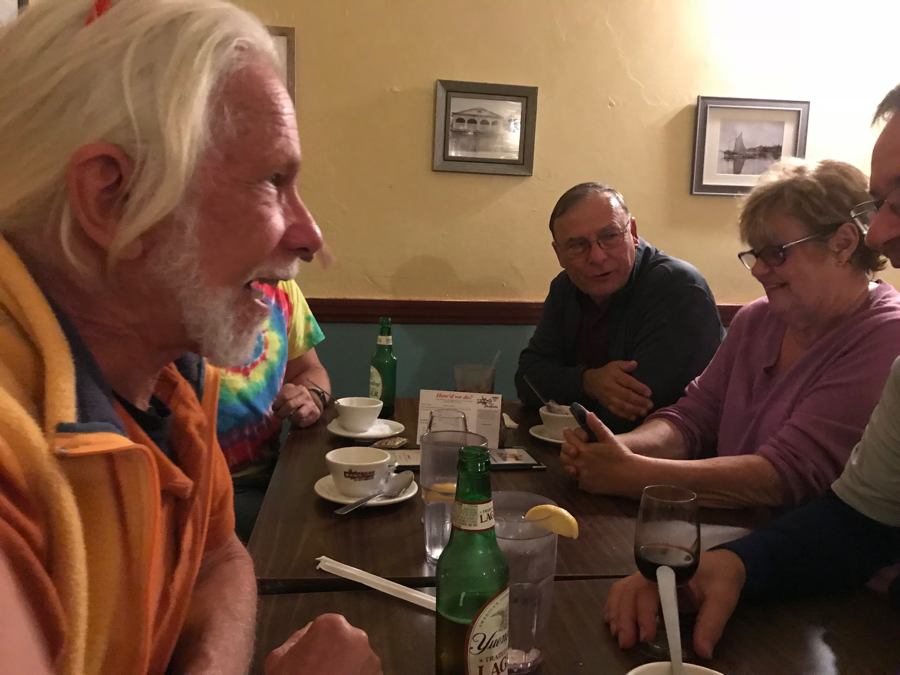 Kirk Chamberlain on left and Lonnie and Paula Black.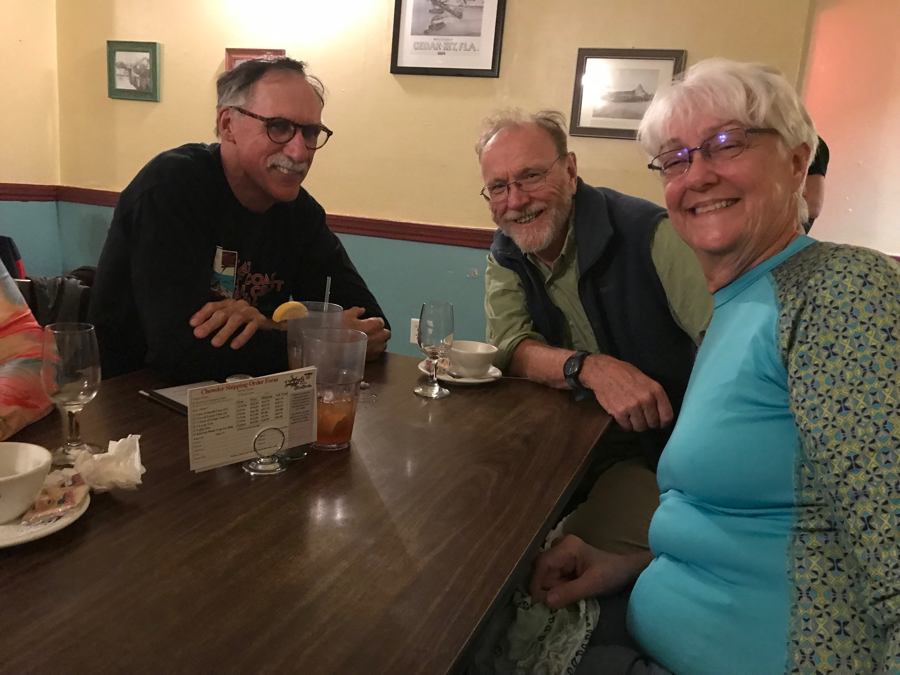 Michael Burwell, Rob Hazzard and Brenda Bell.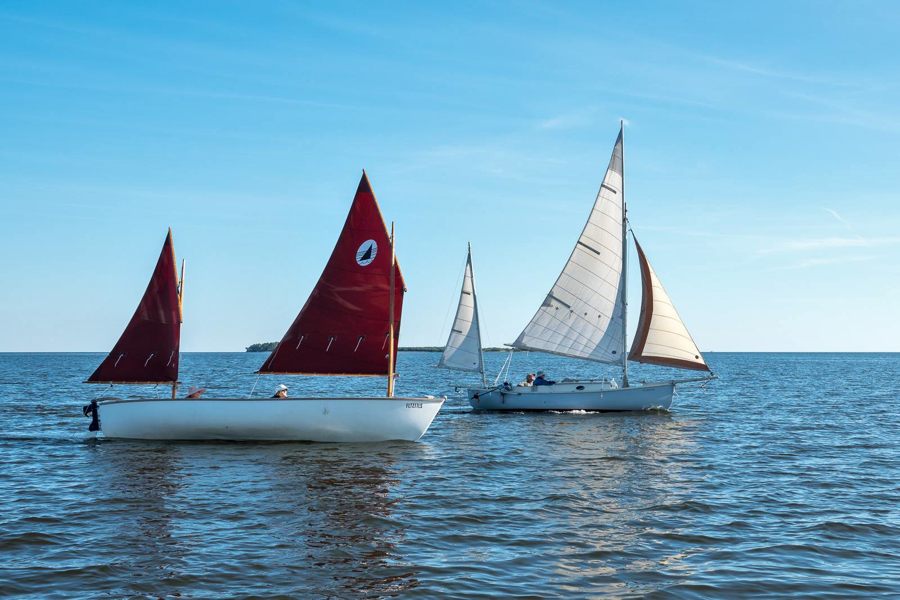 "Two Bow" and the Garden Eel, "Aunt Louise"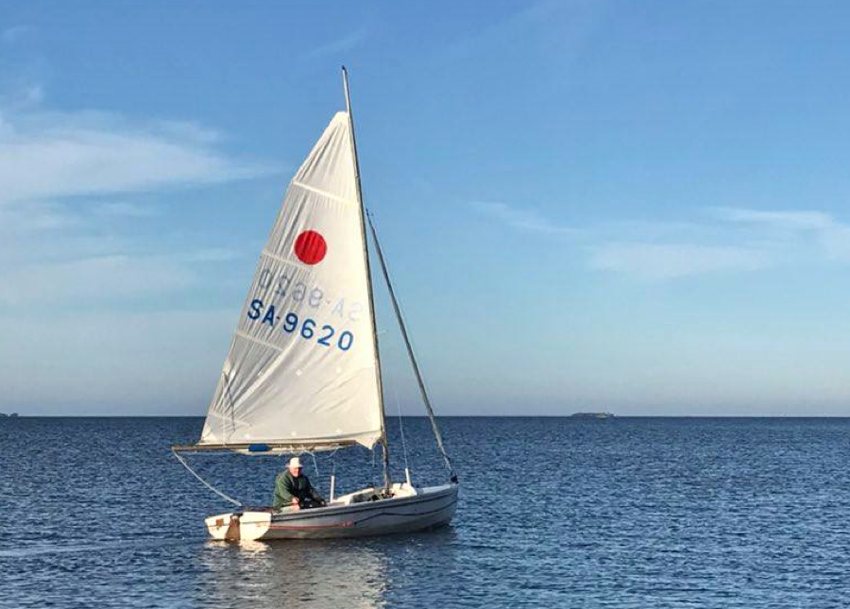 Dan Roeder just back from North Key aboard Truant - a Wayfarer.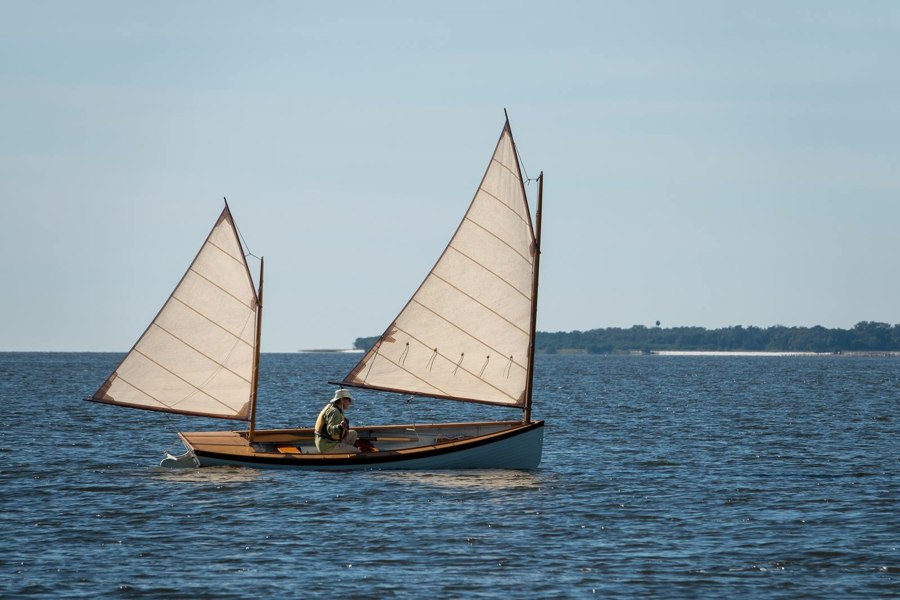 Rob's lovely Coquina.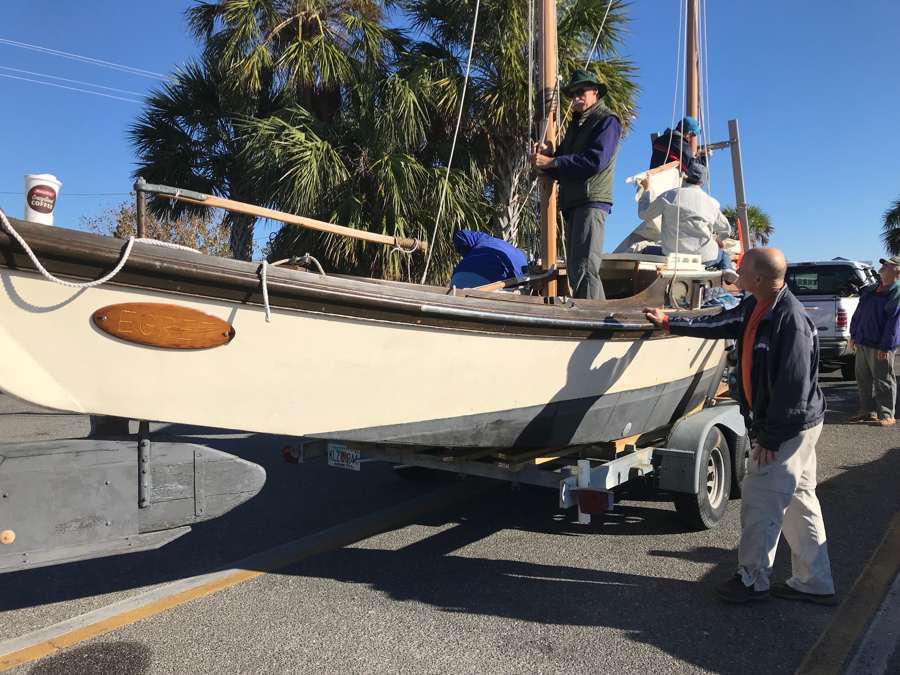 Steve Kingery observes Michael getting the halyards straightened out aboard Egret - a Munroe Sharpie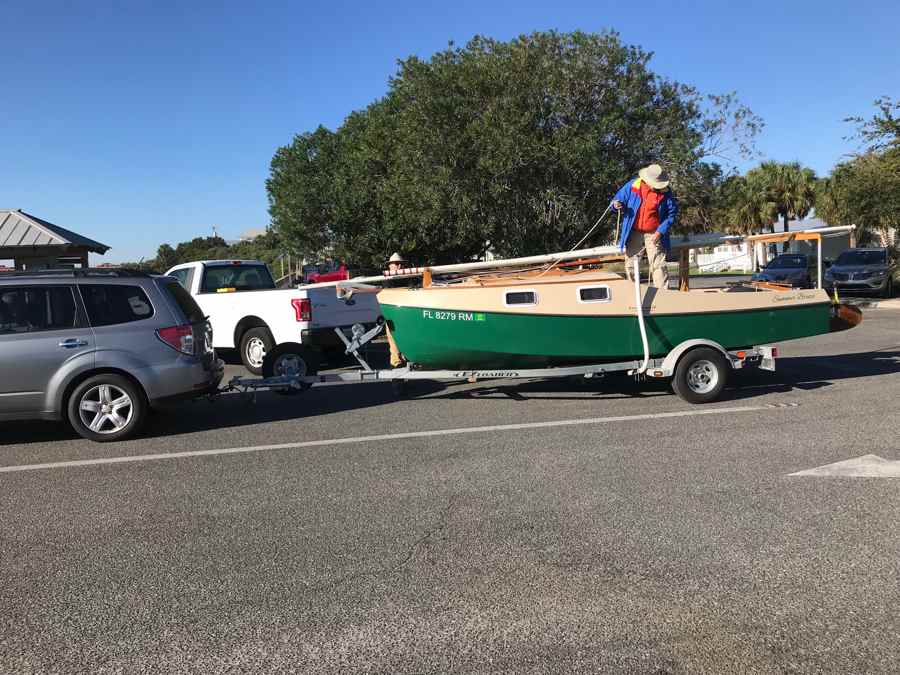 Dale Niemann's Core Sound Mark III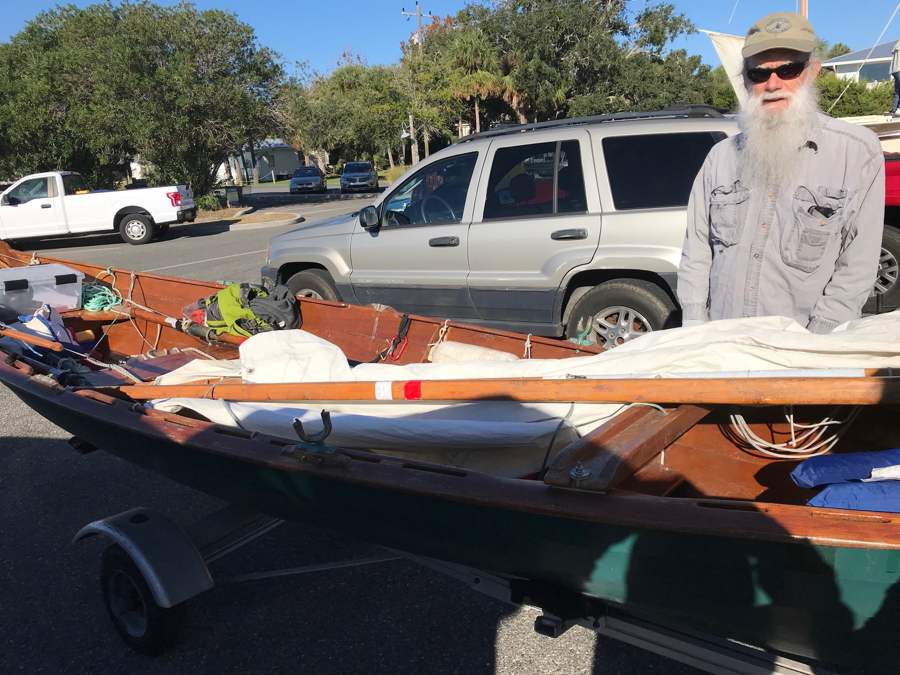 Roger Sanderson and his CLC Northeast Dory.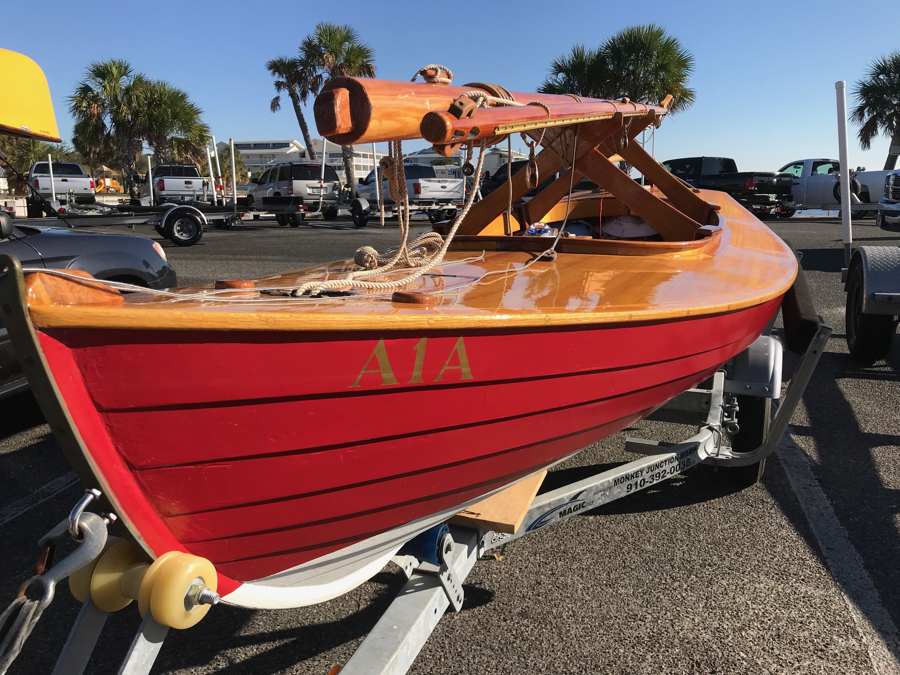 Fairley Brinkley's lapstrake Melonseed, "AIA."

Almost half of the fleet in the channel on Saturday.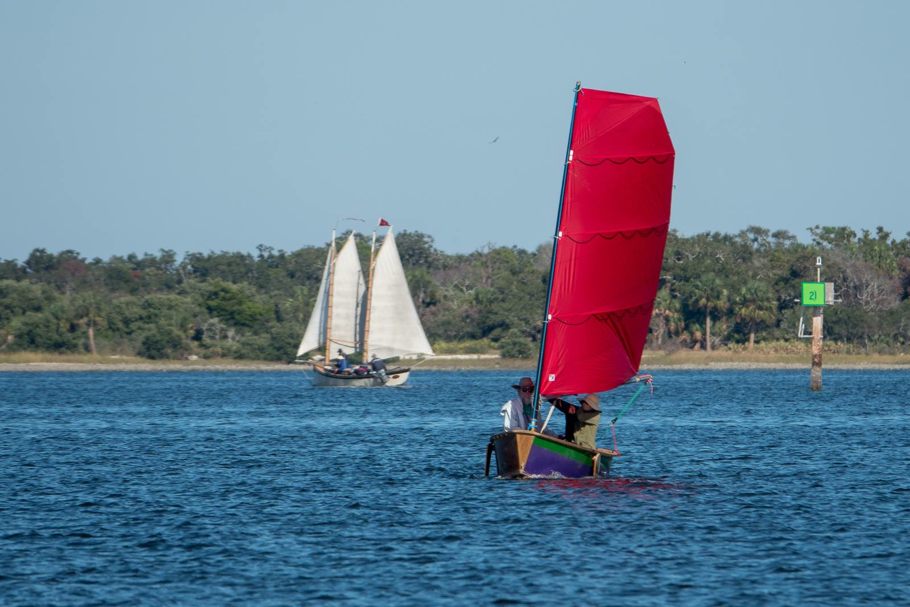 Clam Girl with Egret in background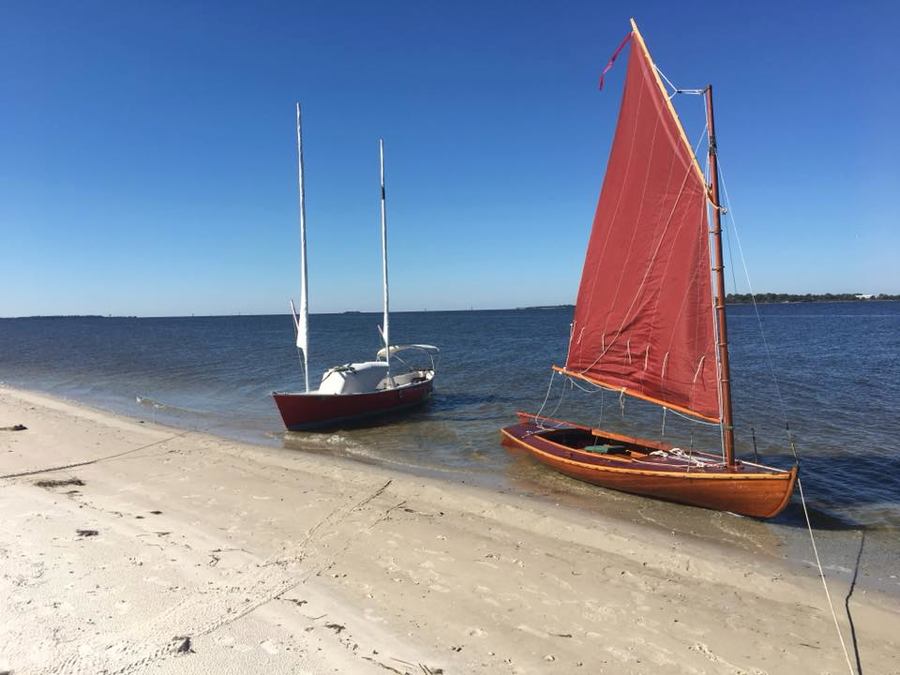 David's SeaPearl and Rex and Kathy's16 foot Melonseed.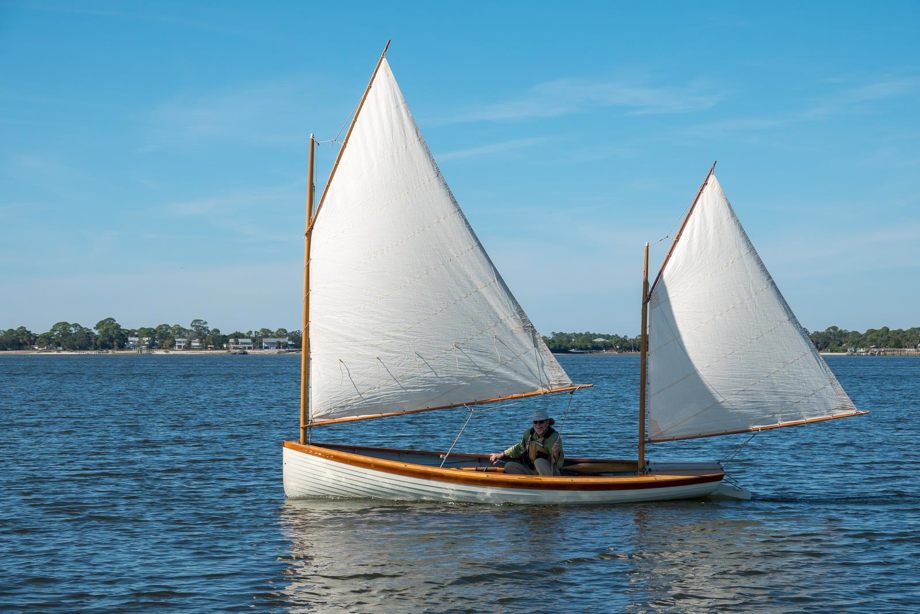 Rob Hazard's Coquina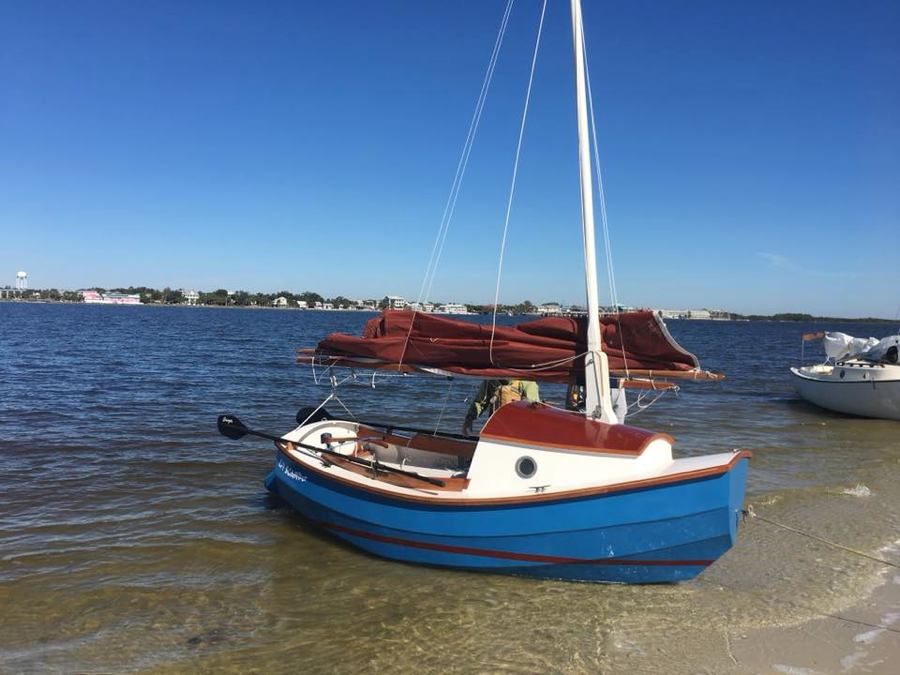 Lonnie's newly launched SCAMP "Lil Scamper."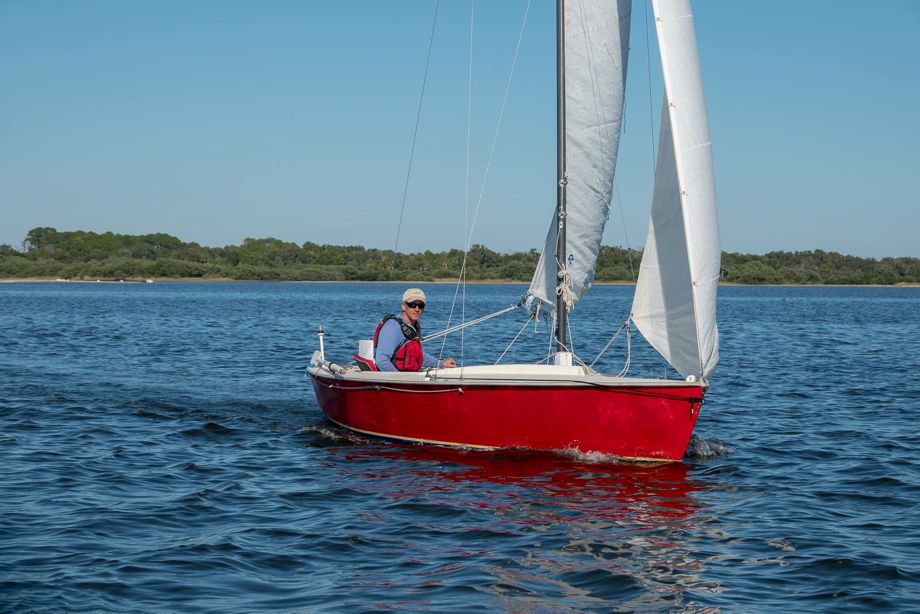 Craig Skiles' red Lightning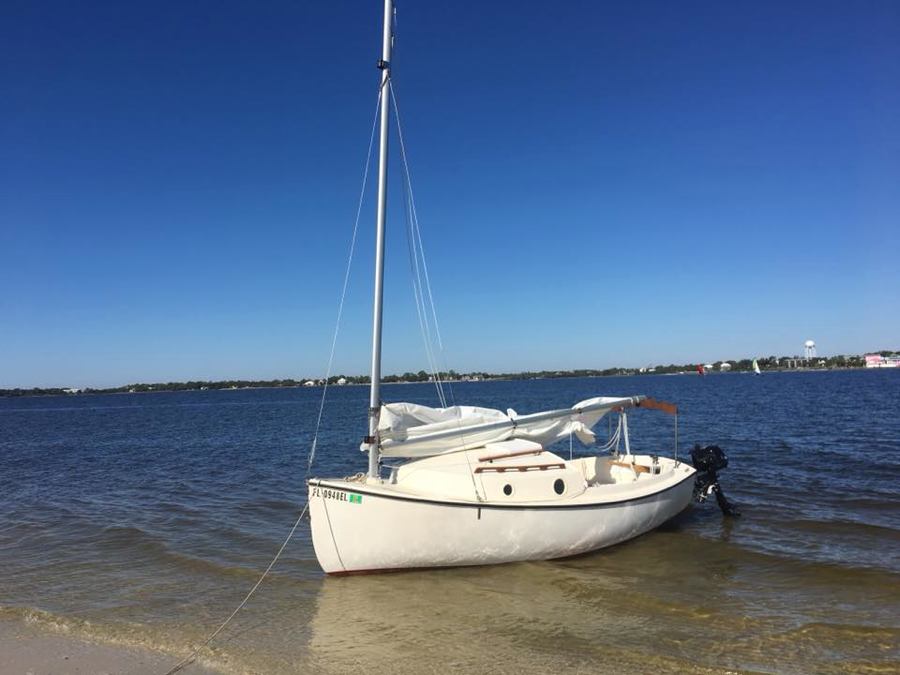 David and Donna Bradley's Clark Mill's SunCat.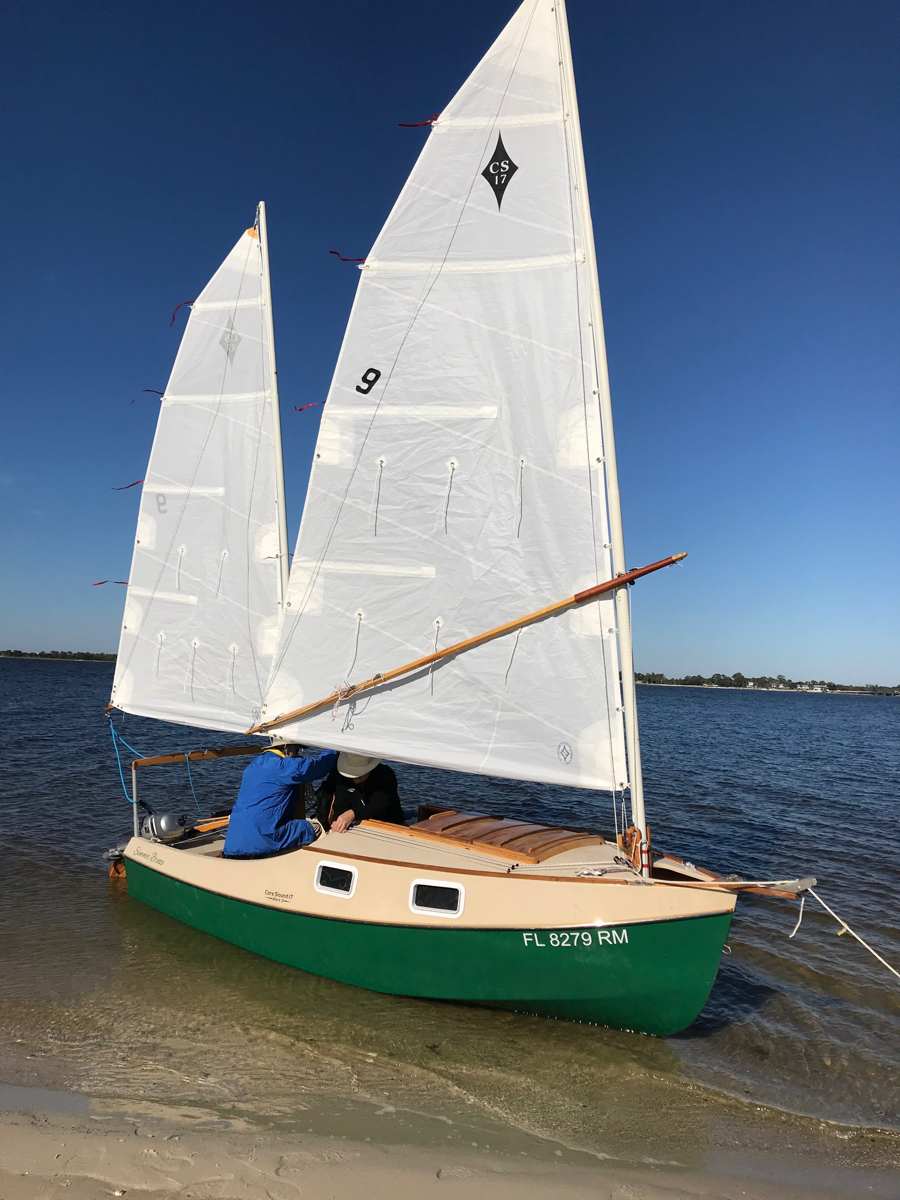 Dale and Ted getting the rig up on Summer Breeze - Core Sound 17 MK III.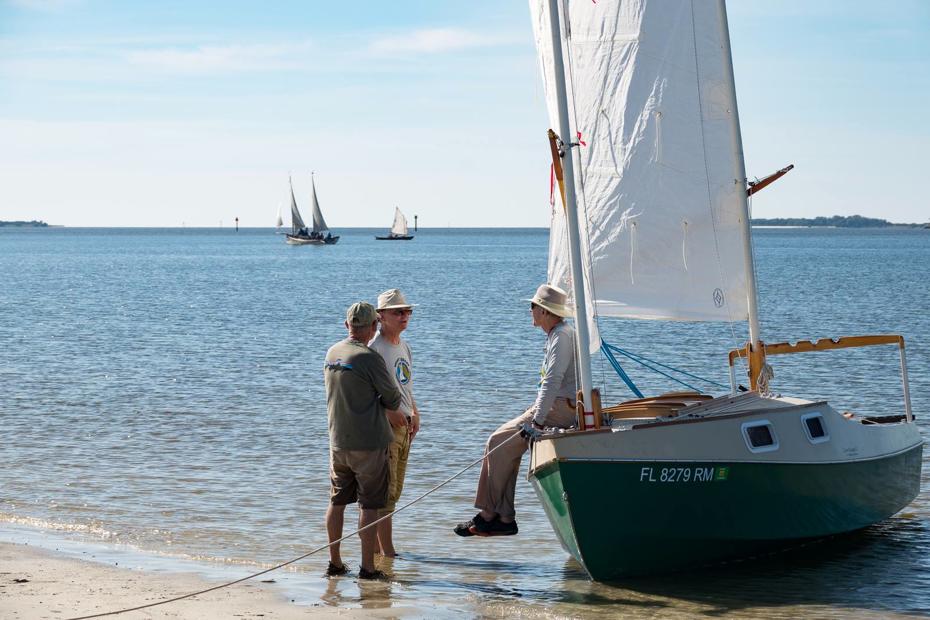 Mike, Ted and Dale thinking about going back out.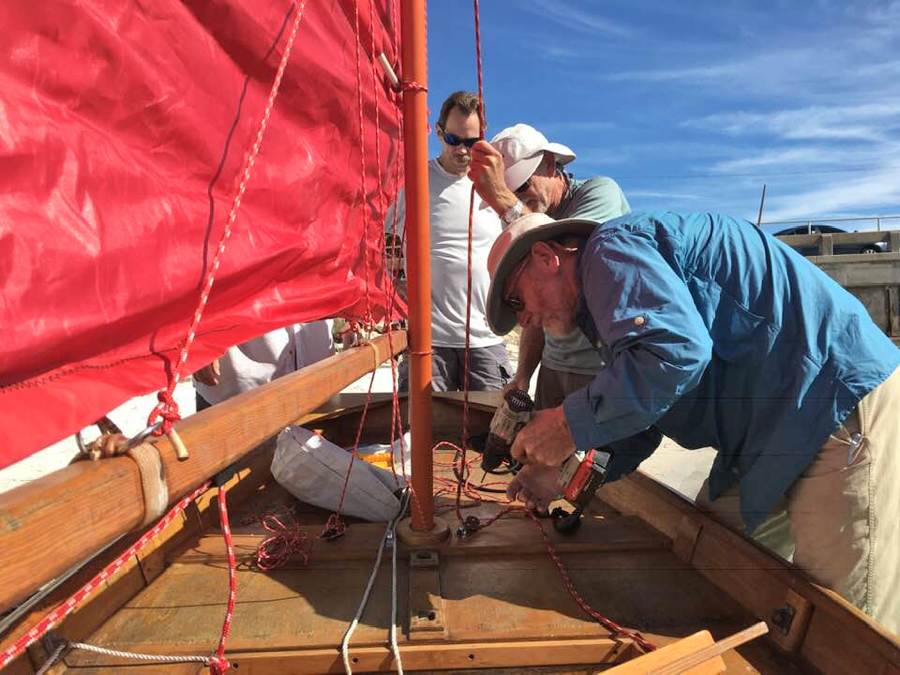 Rob Hazzard works on the rigging of Chris Shelton's Mirror Dinghy with Junk Rig!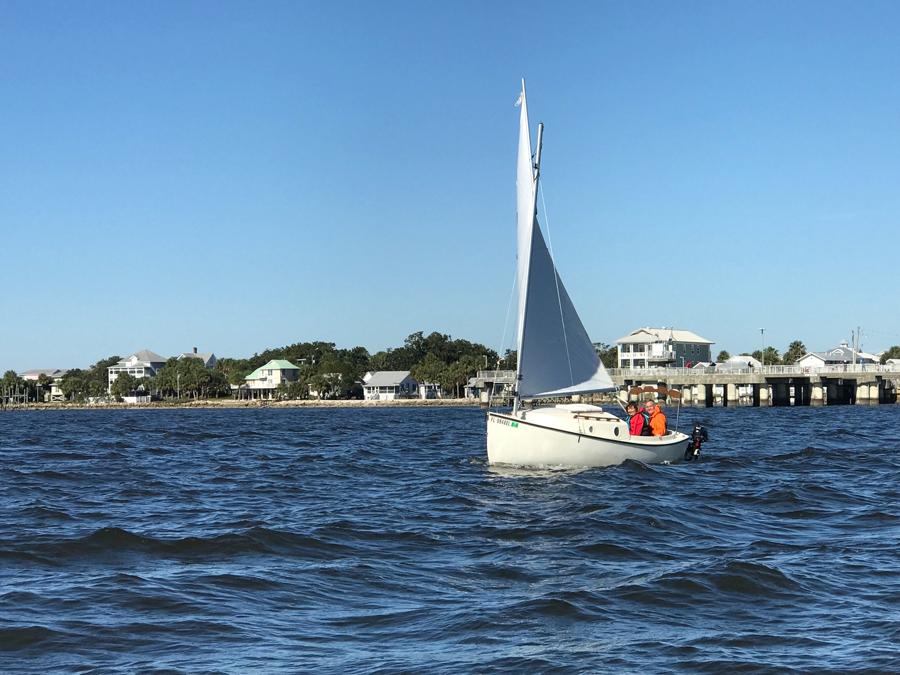 David and Donna sailing out to Atsena Otie Key.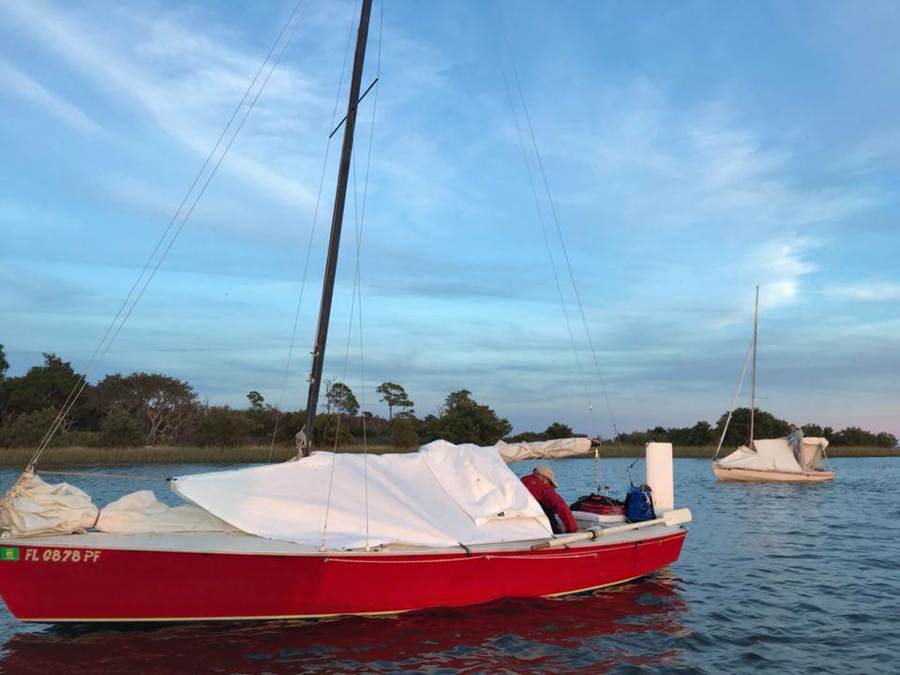 Friday night at North Key's McCrary Cove. It got down to 40 degrees!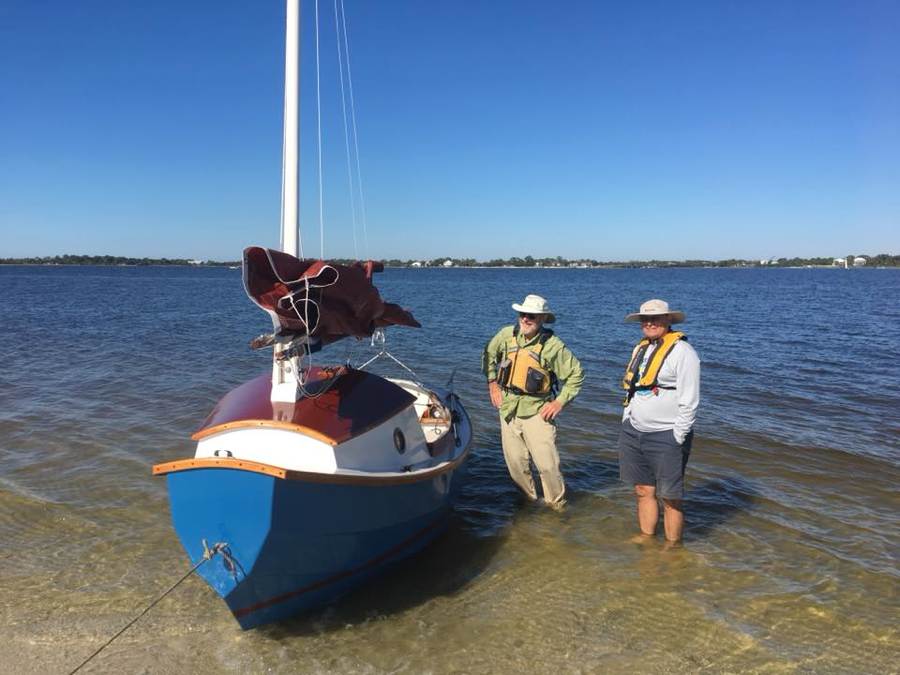 Two SCAMP owners - Rob admires the trim of Lonnie's "Lil' Scamper."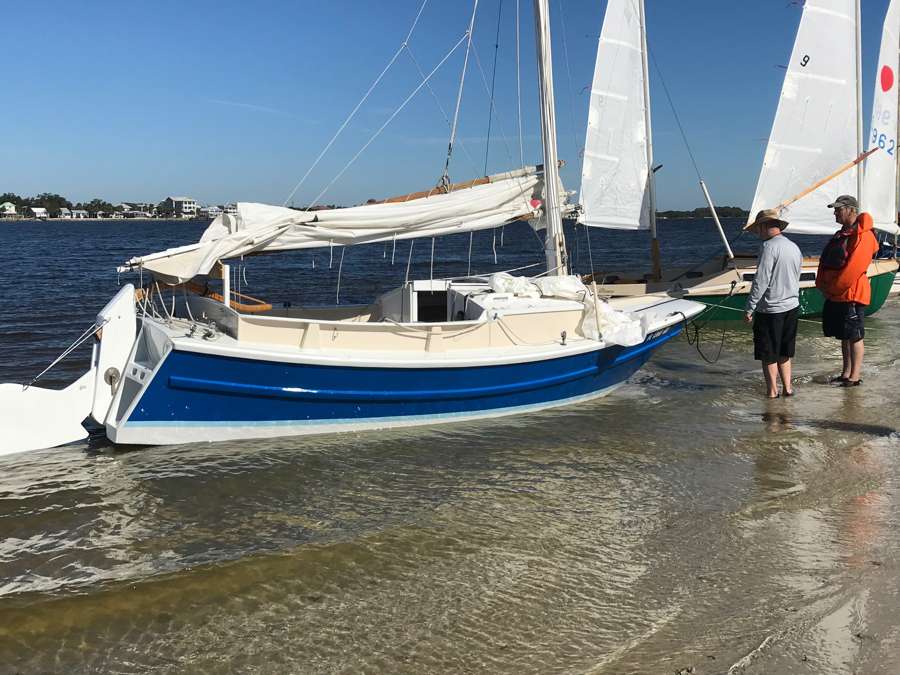 Travis Haggard's BIG Great Pelican with custom stern and motor well.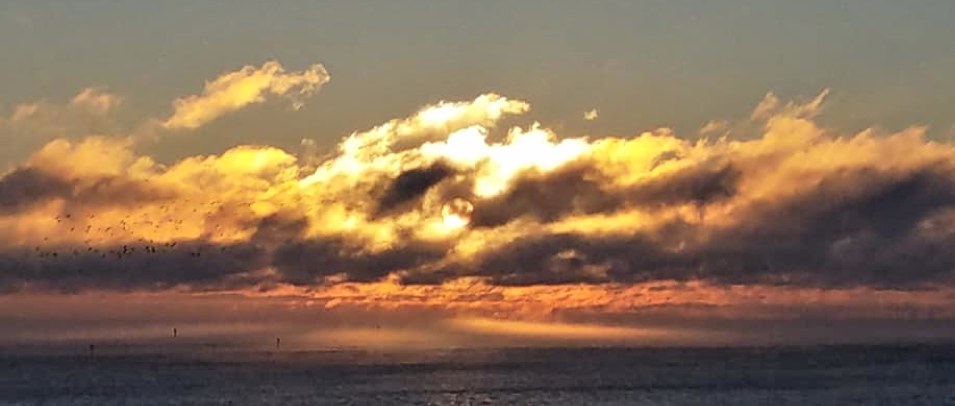 Sunset over the Gulf.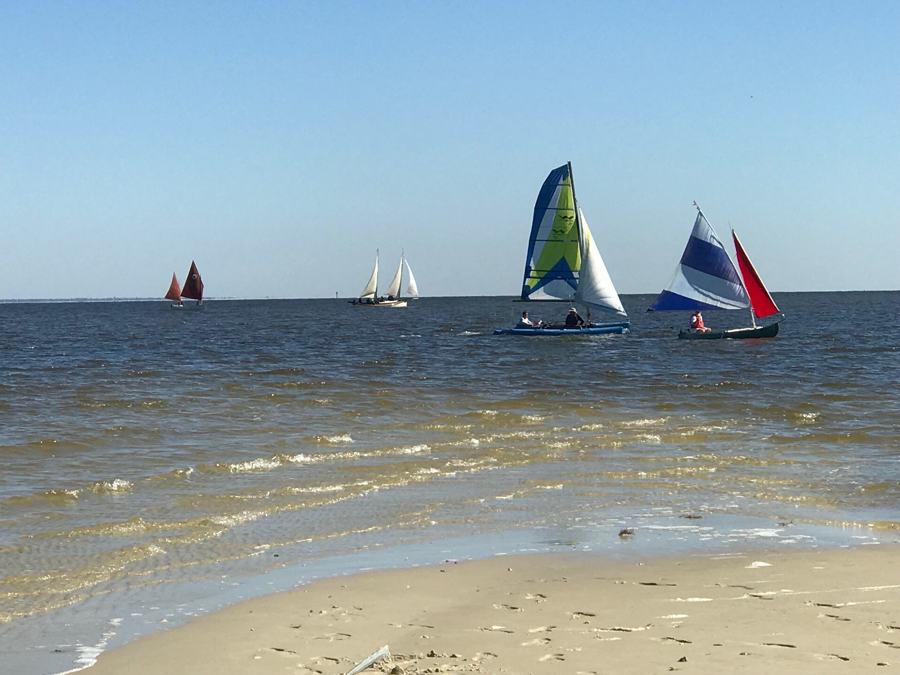 Mike McGarry chases Chris' sailing canoe to the beach.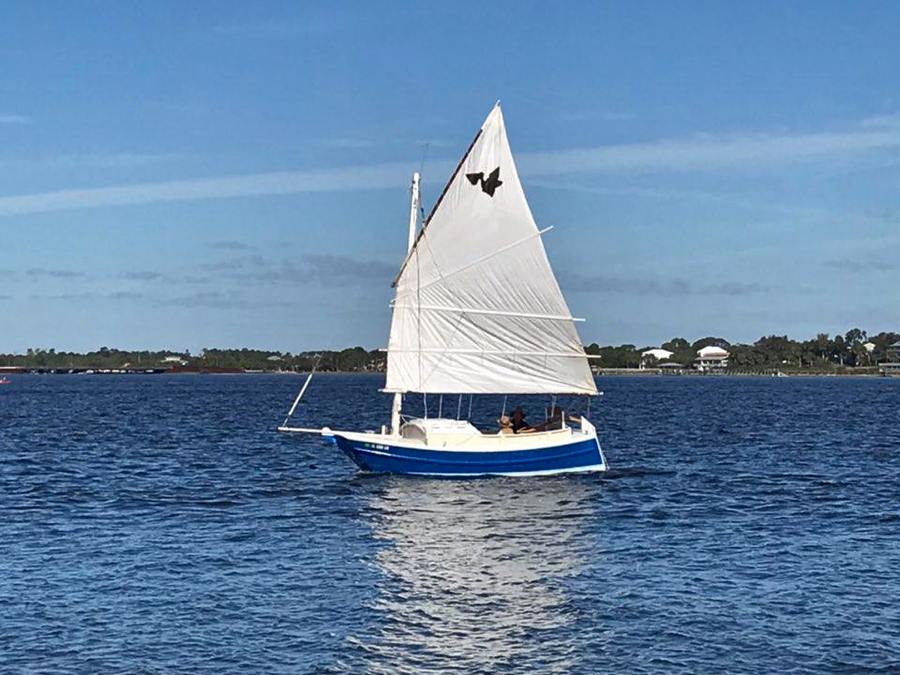 Travis' Great Pelican under way.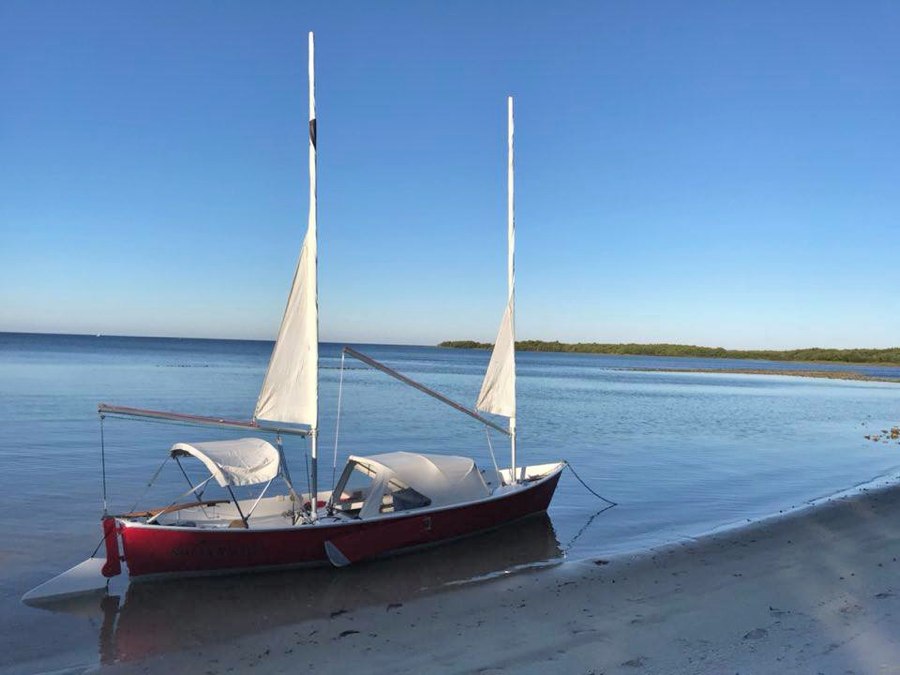 David Heckman's SeaPearl at North Key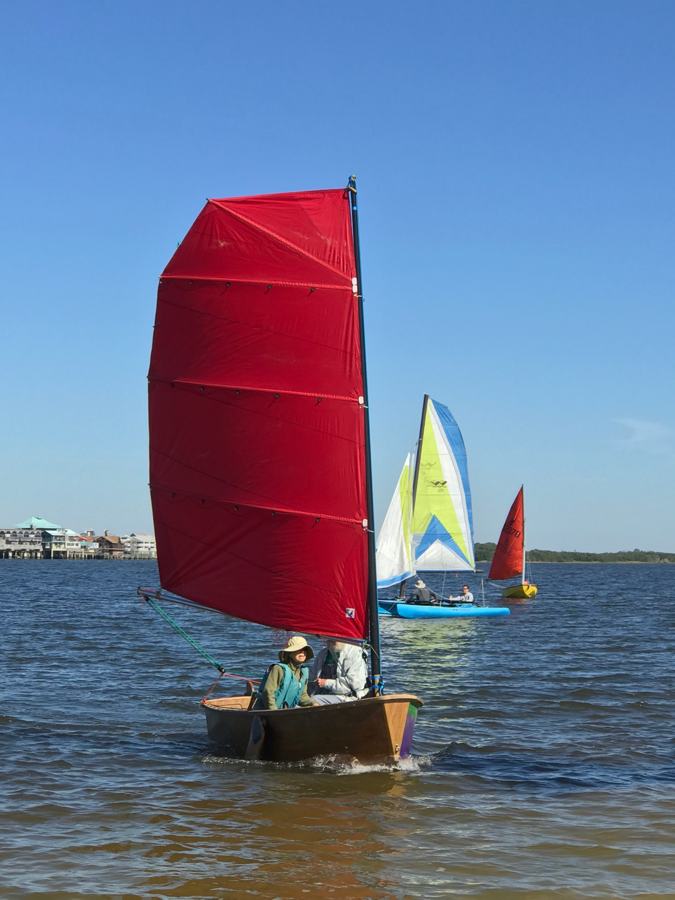 Hugh and Karen sail Clam Girl to the beach.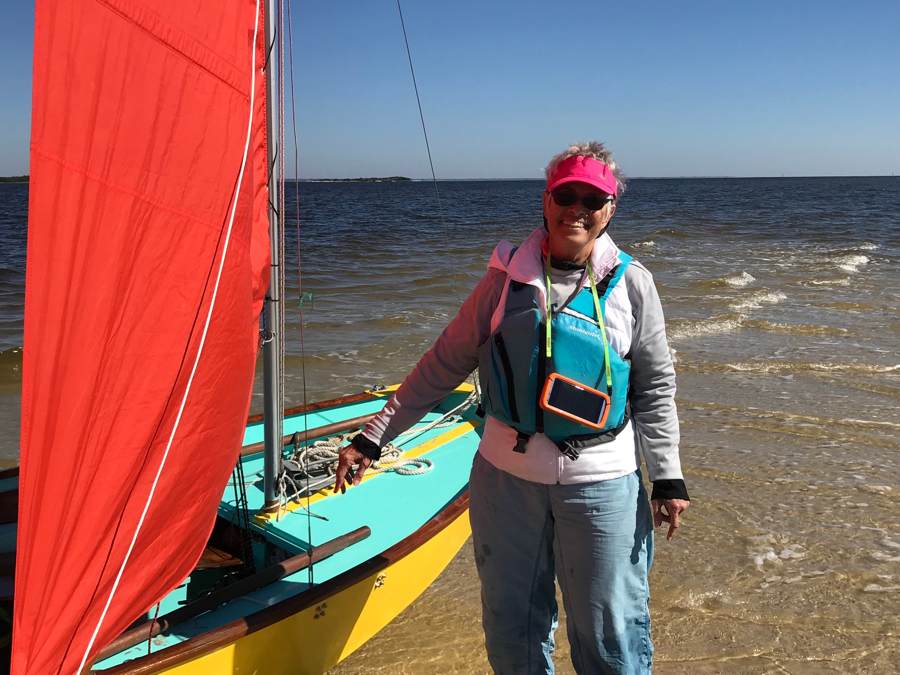 Pam King and her Mirror Dinghy.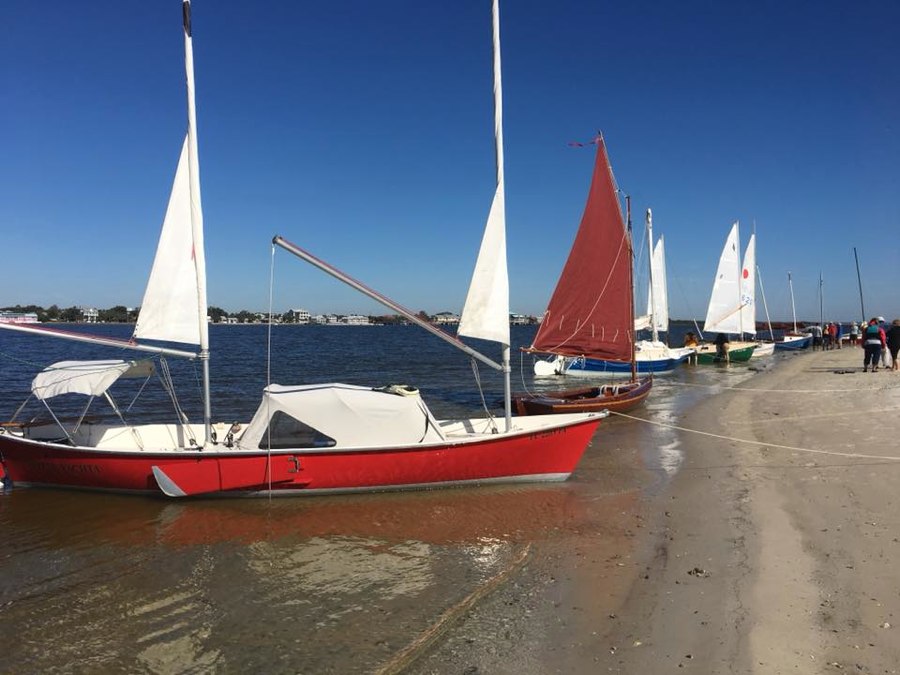 On the beach with the WCTSS.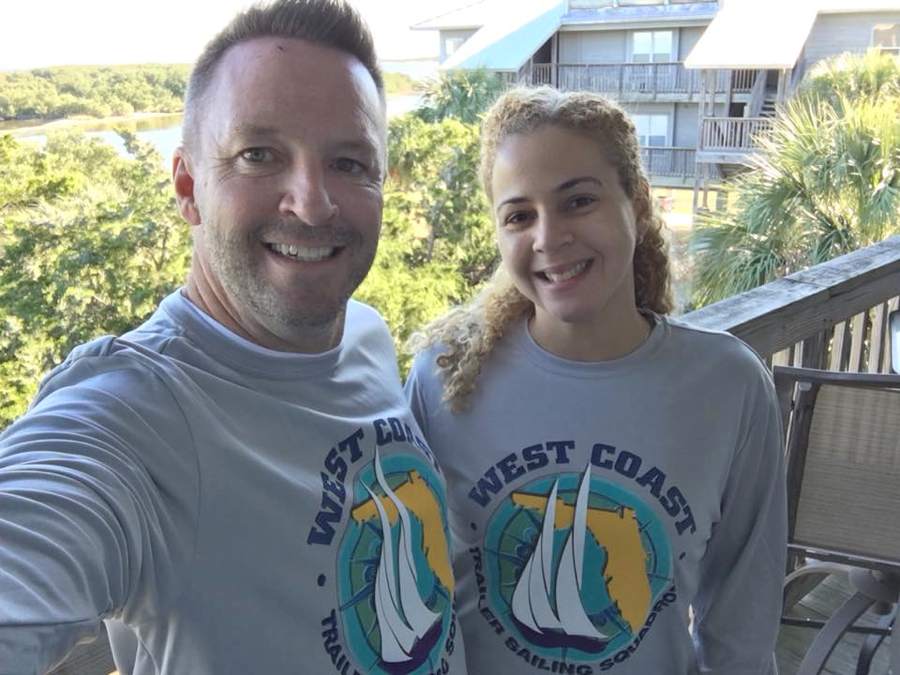 Travis and Anna showing off their new long sleeve Squadron Sport Tees.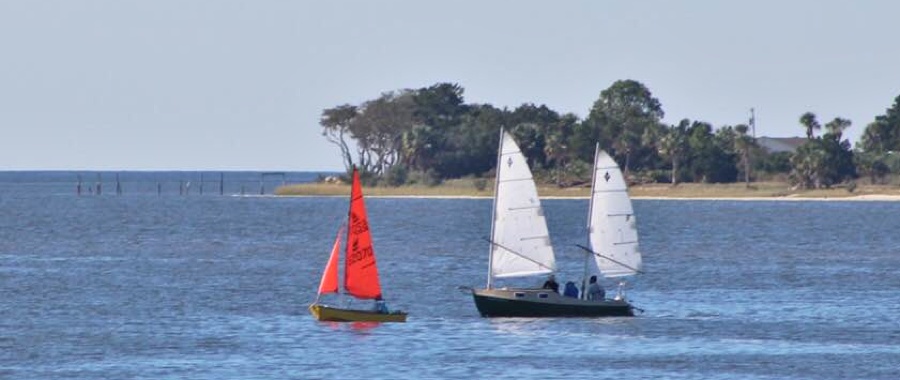 Pam's Mirror being followed by Summer Breeze.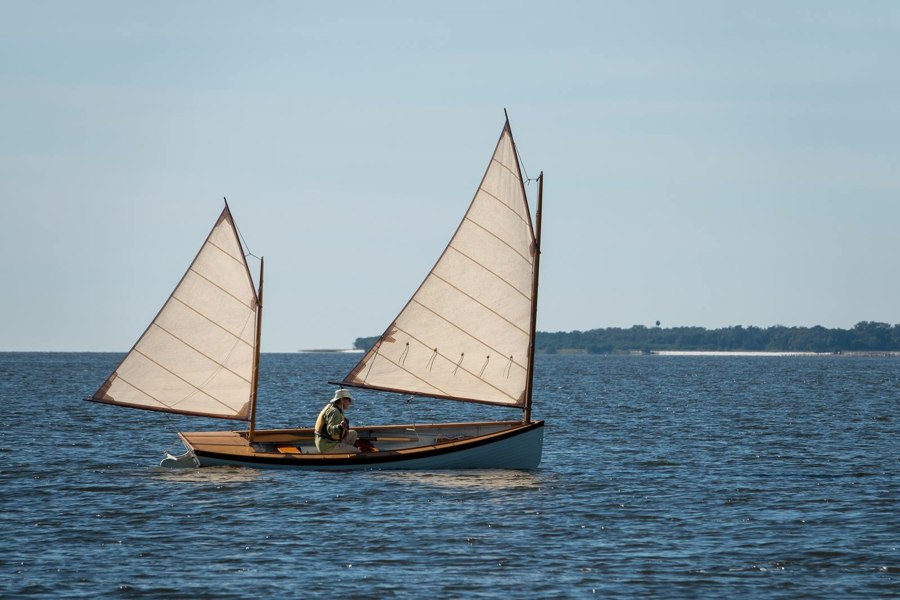 Rob aboard Coquina.

A good dozen of the 23 total boats in one shot. Hard to do!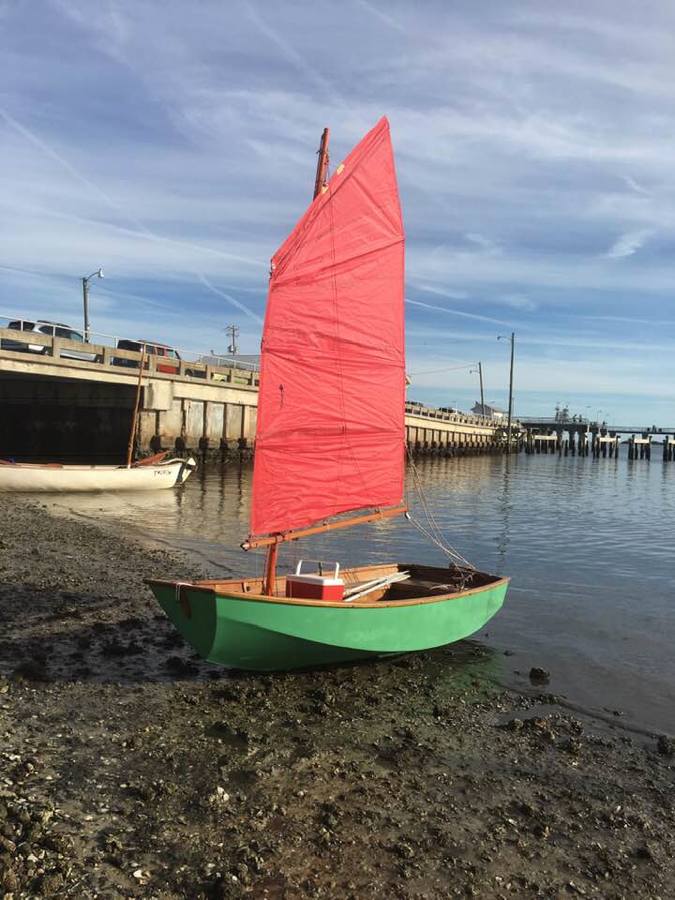 Chris's Mirror dinghy.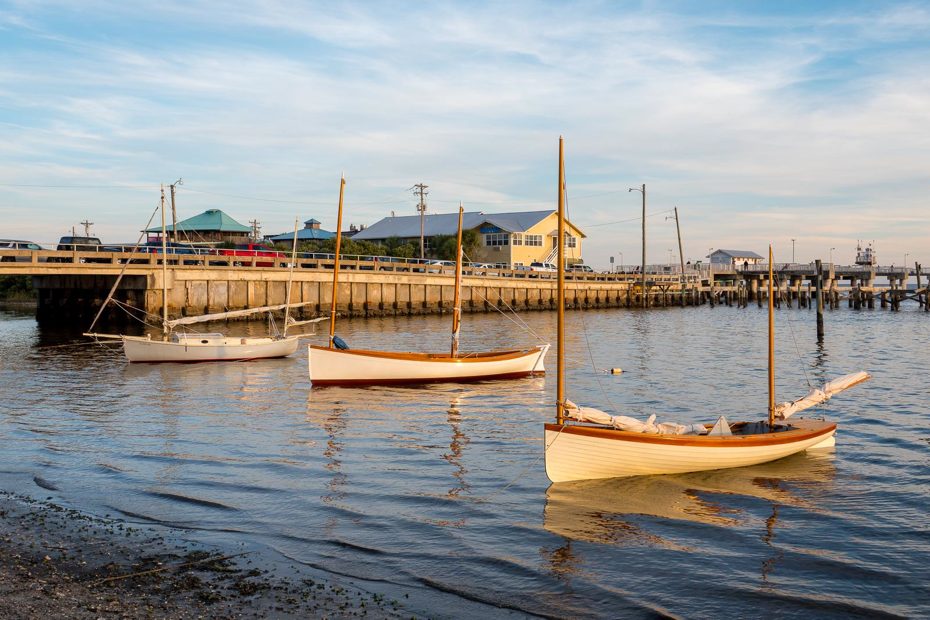 William Garden Eel, Crotch Island Pinky, Herreshoff Coquina in front of the Island Place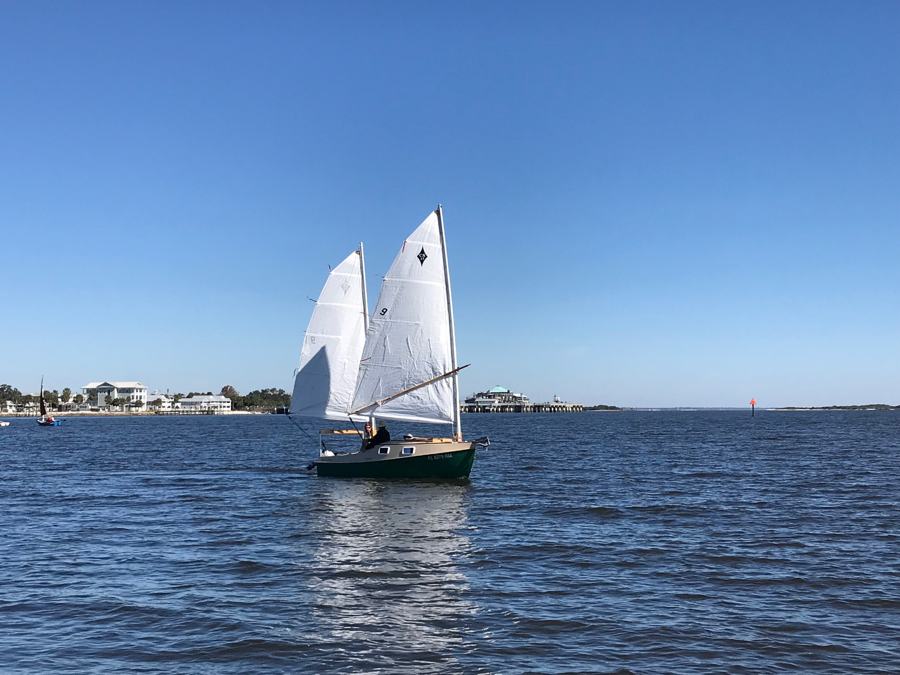 Summer Breeze.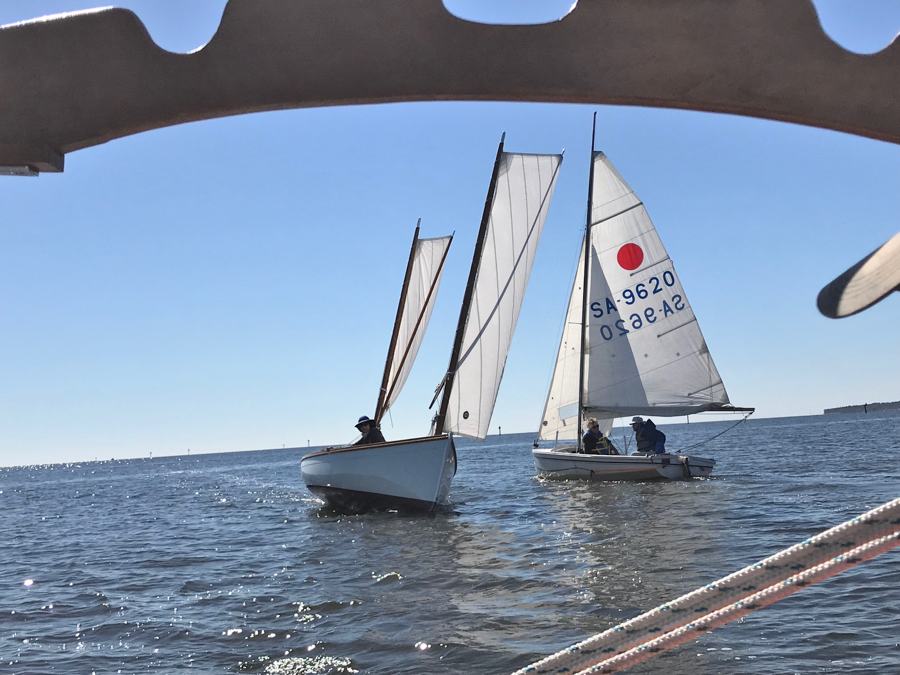 Glen's Crotch Island Pinky crossing tacks with Dan Roeder's Wayfarer. Shot from Bradley's SunCat.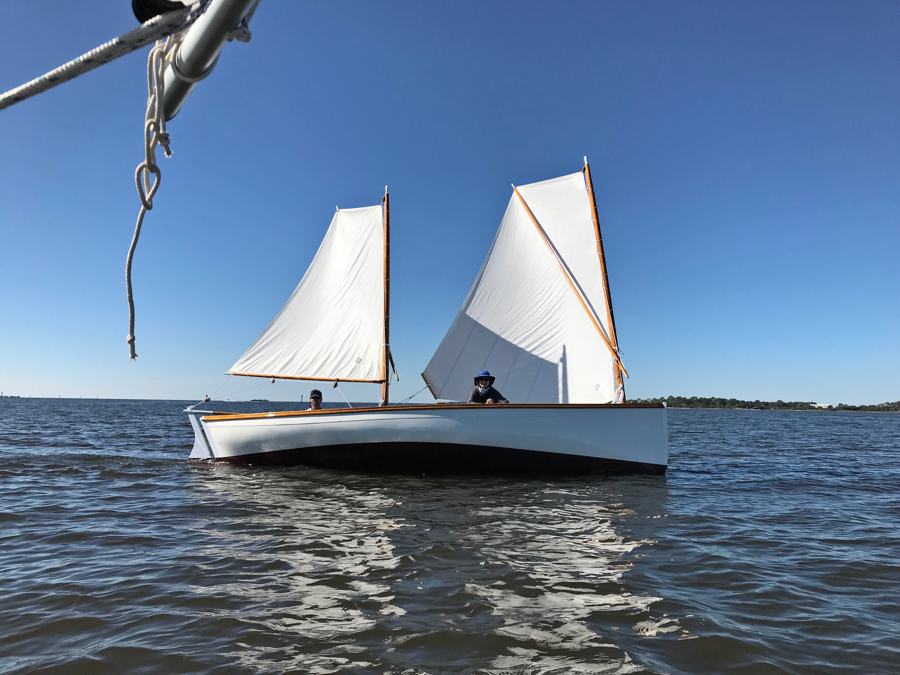 See how she schoons!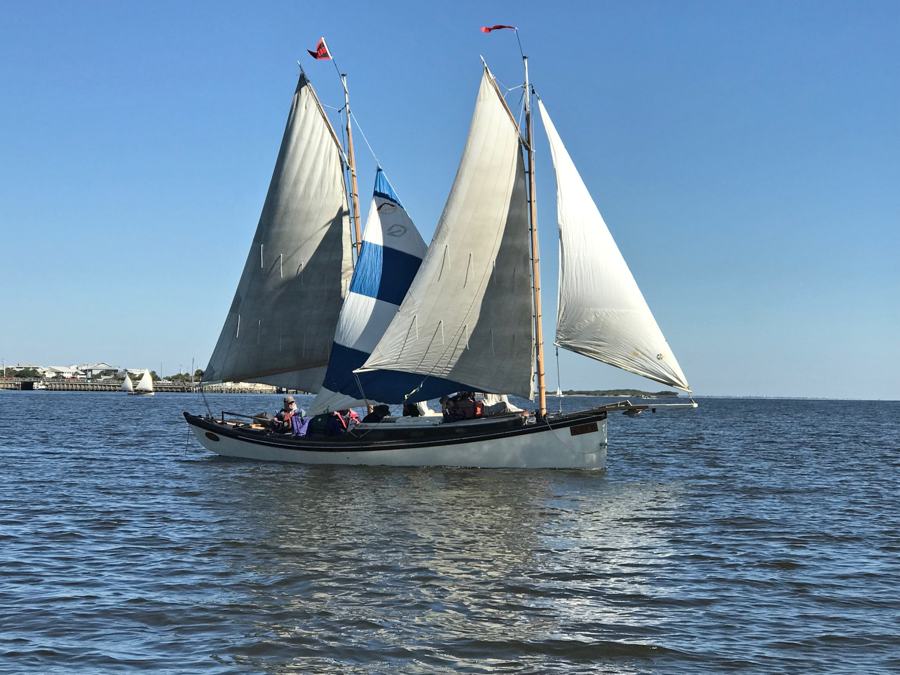 The Munroe Egret sailed by the Crystal River Boat Builders!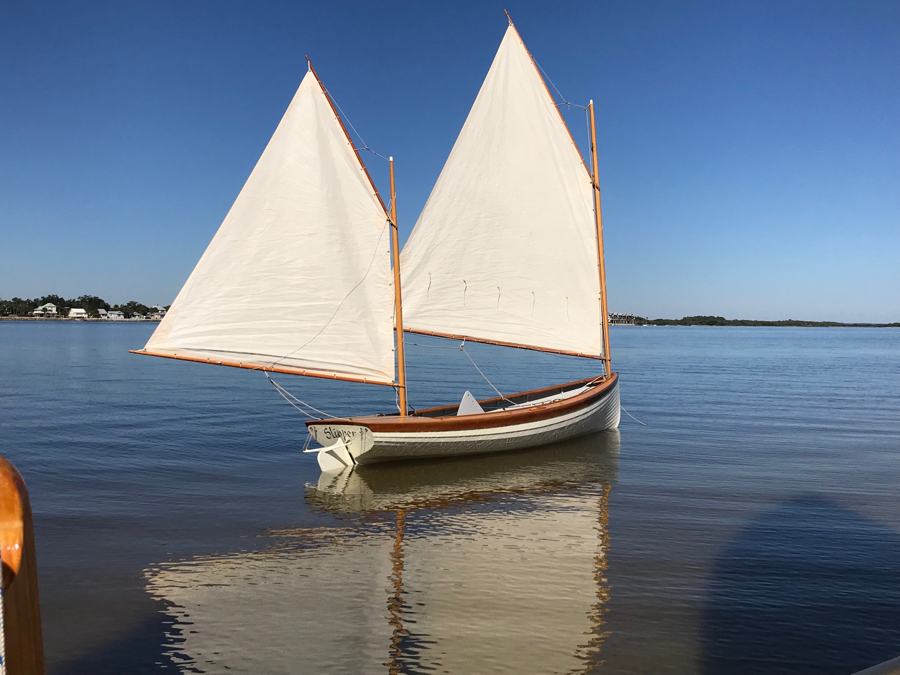 Coquina "Slipper" at rest.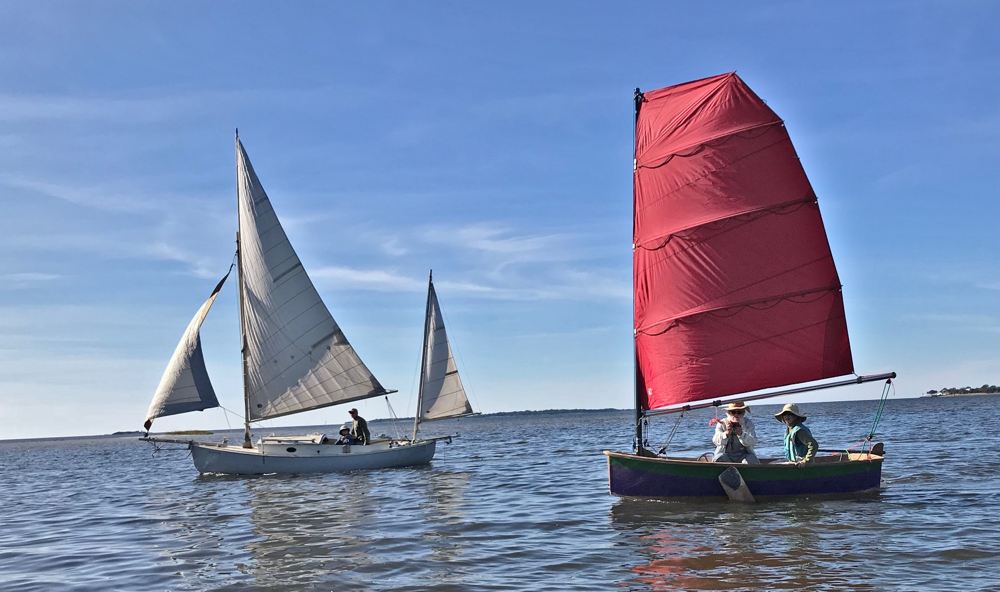 Aunt Louise leads Hugh Horton's Clam Girl out toward the Gulf.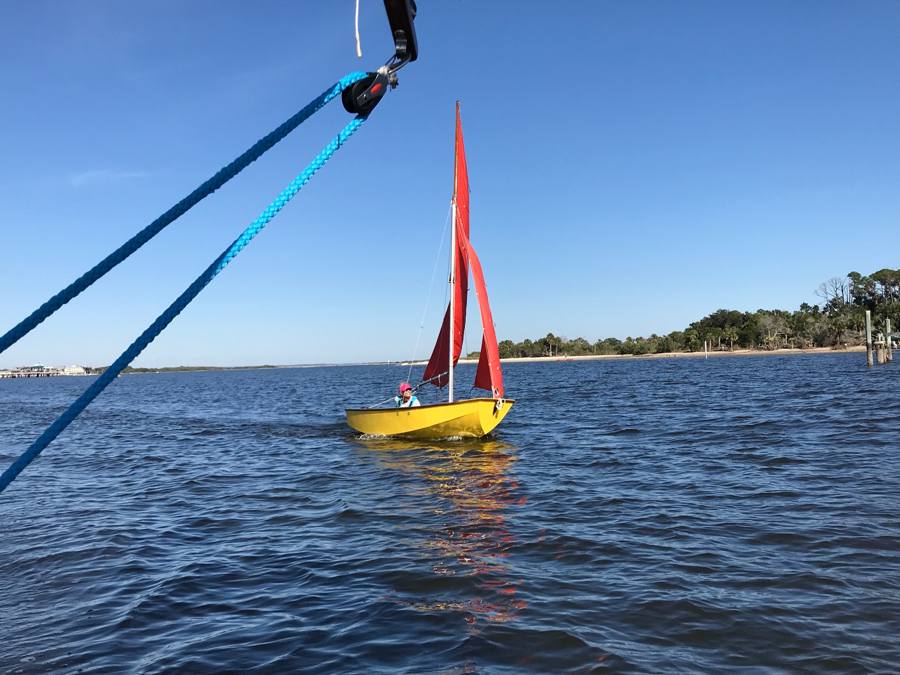 Pam King keeping up with Summer Breeze.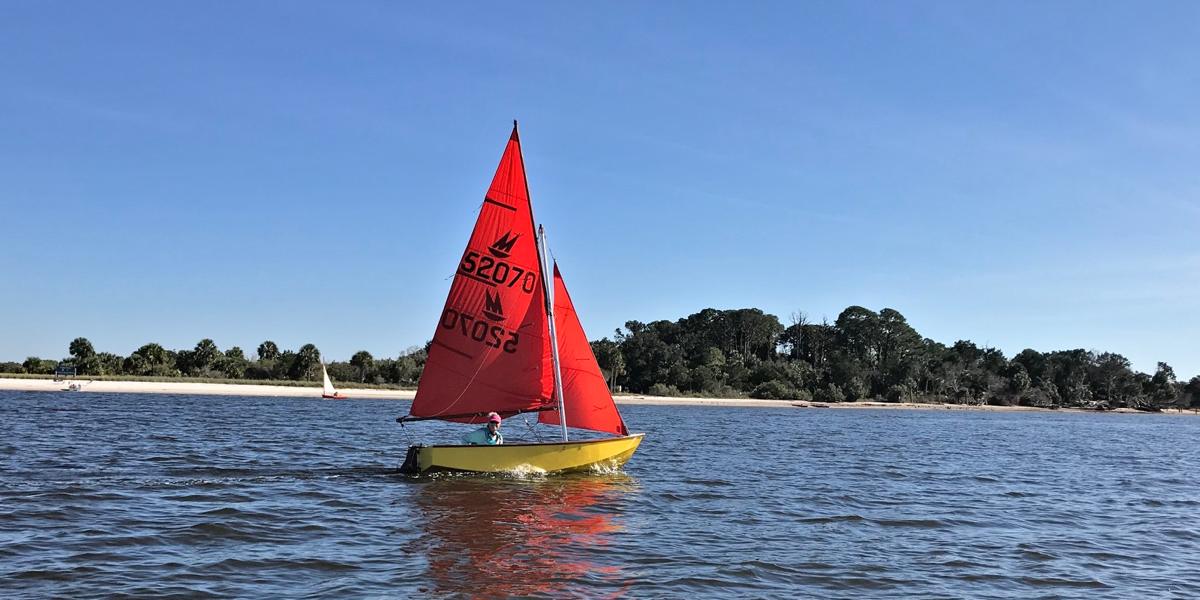 And there she goes!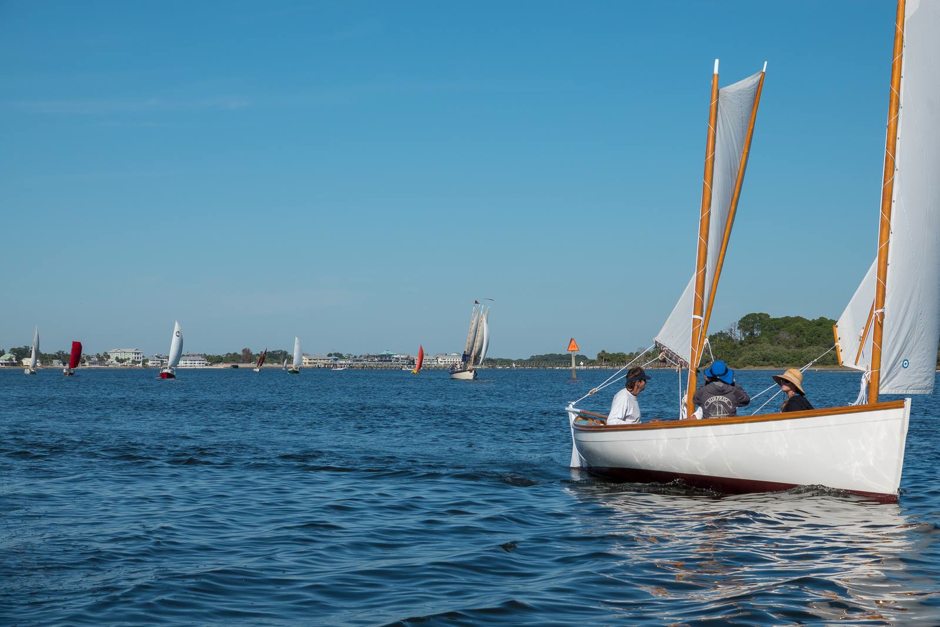 The Crotch Island Pinky leads a good portion of the fleet out past Atsena Otie Key towards the Gulf on Saturday afternoon.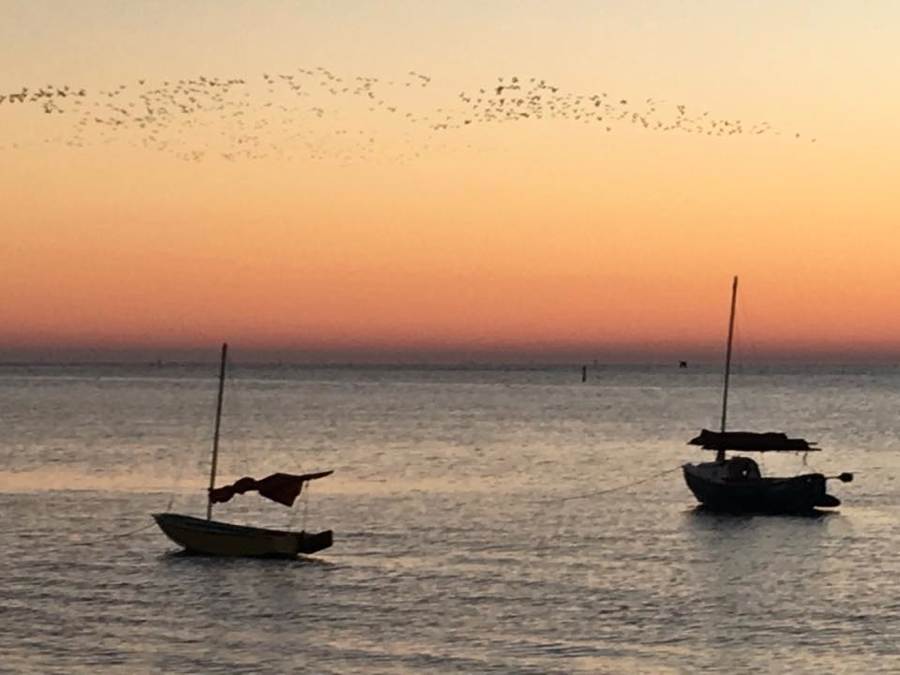 Sunset from the Olde Fenimore Mill balcony.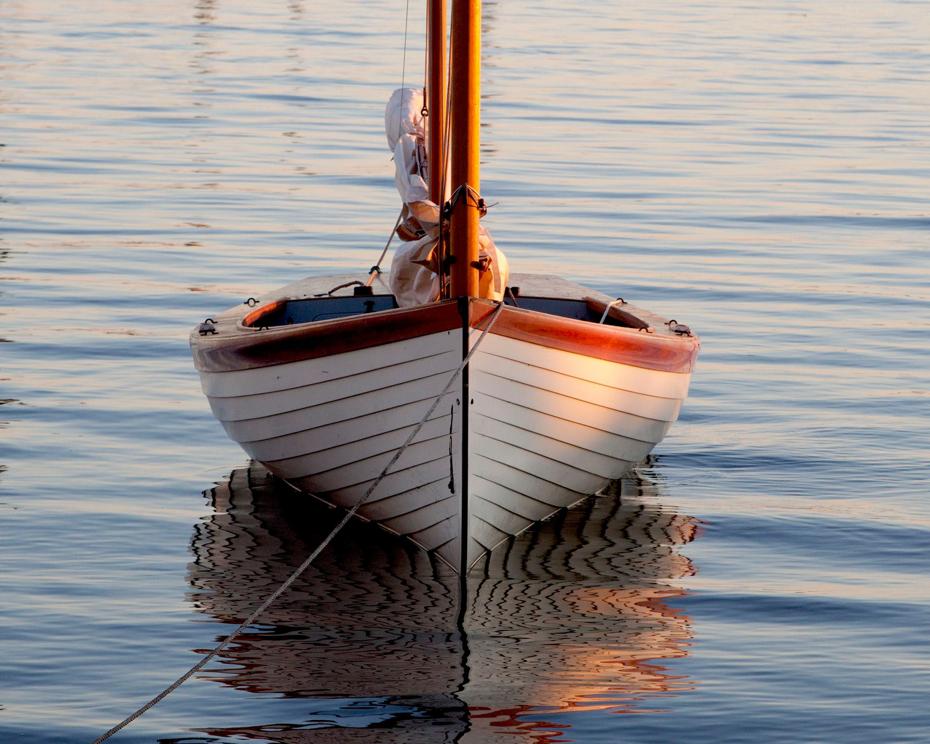 The lovely bow of Rob's Coquina.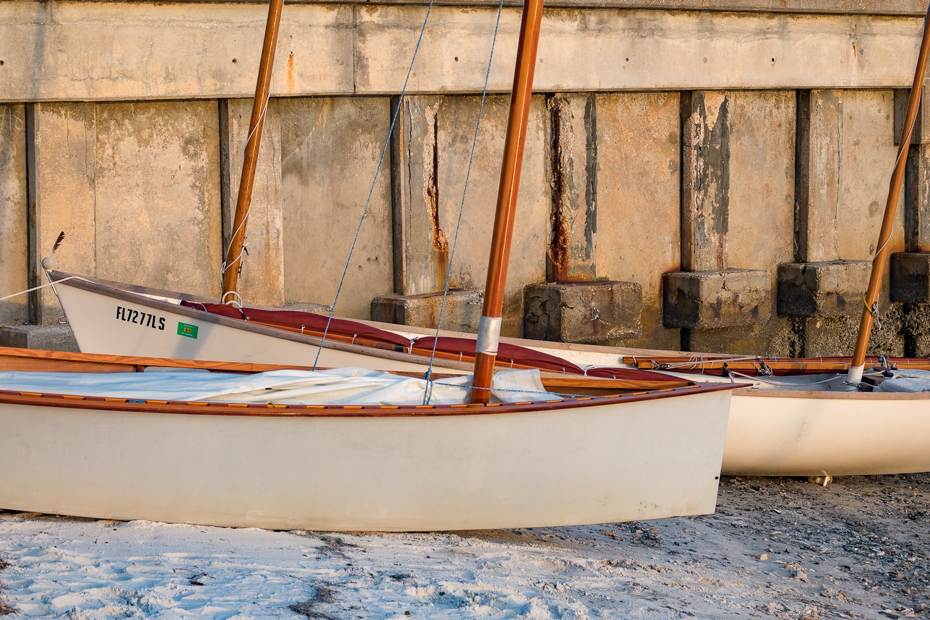 Two Bow and Simon's GIS on the sand by the bridge.