Indian River Lagoon Cruise - December 14th - 16th
Photos by Lonnie Black and Dan Roeder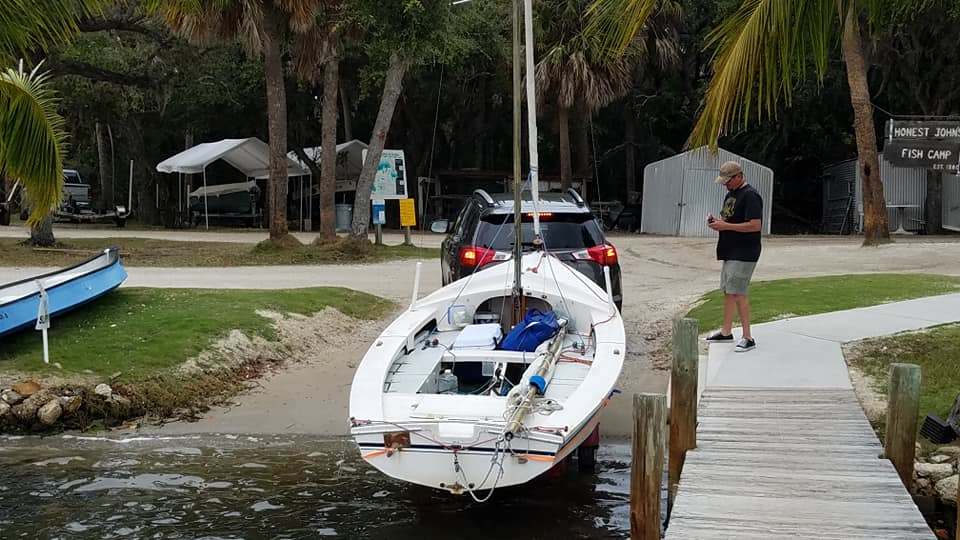 Dan's Wayfarer goes in at Honest John's Fish Camp on the Indian River Lagoon.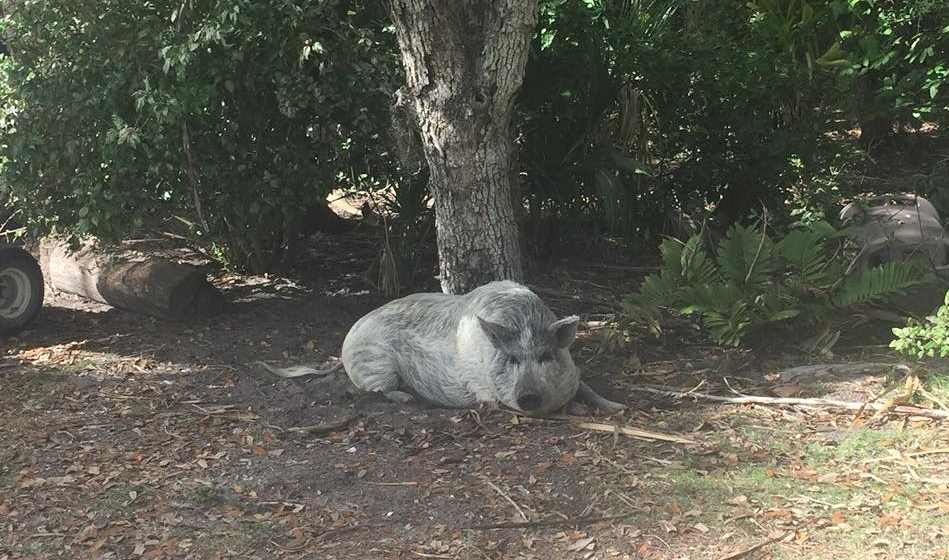 A big sow is one of their pets.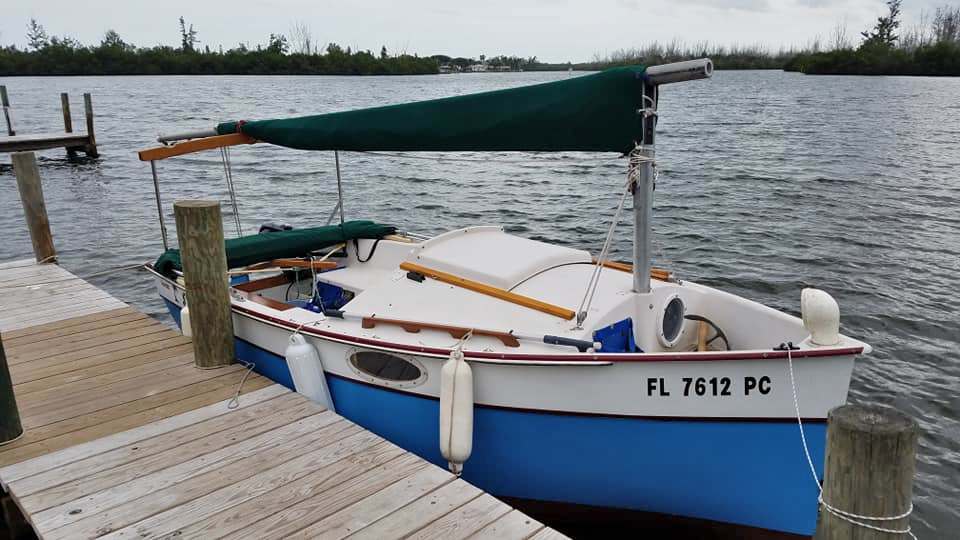 Lonnie's Peep Hen Shorebird shortly after launching.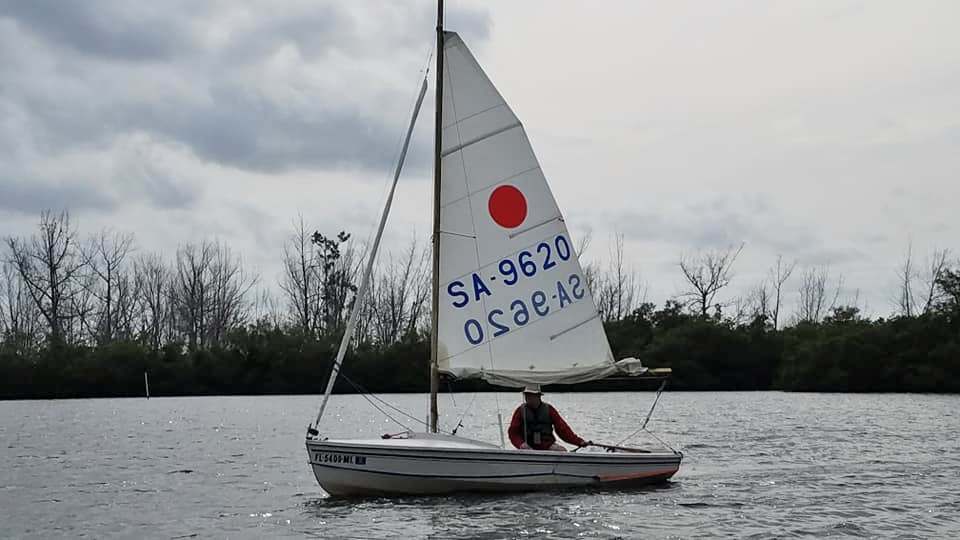 Dan's ready to go, but waiting for everyone else.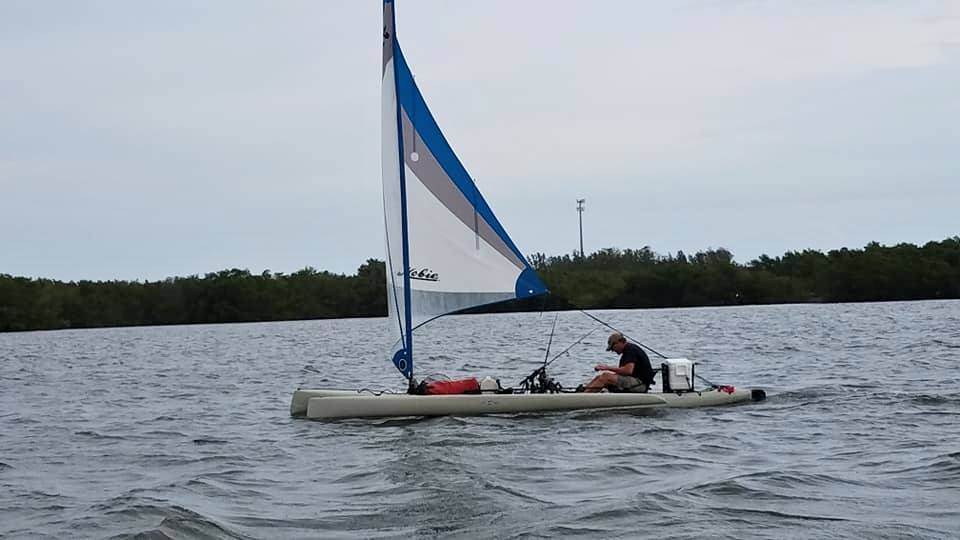 Arthur and his Hobie Tandem Island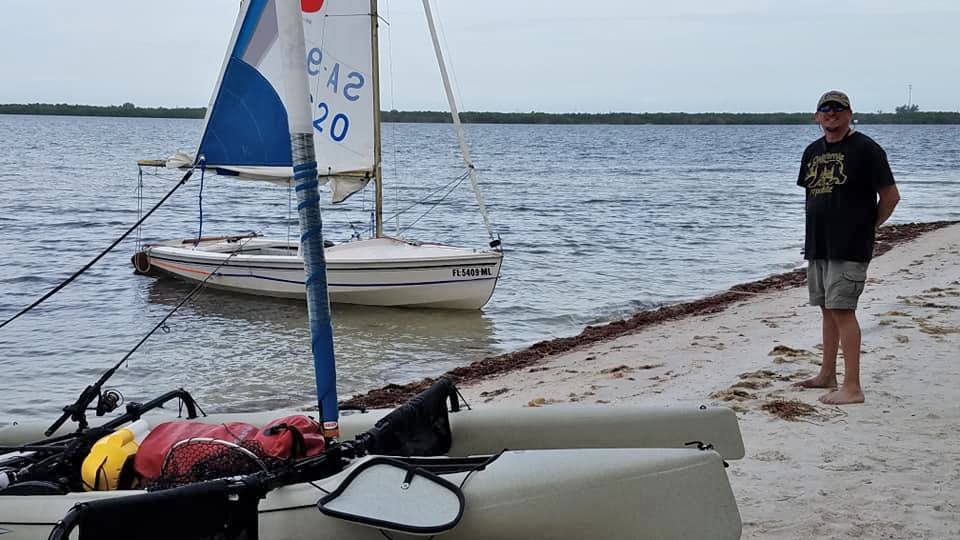 Arthur and Dan's Wayfarer at BC 44B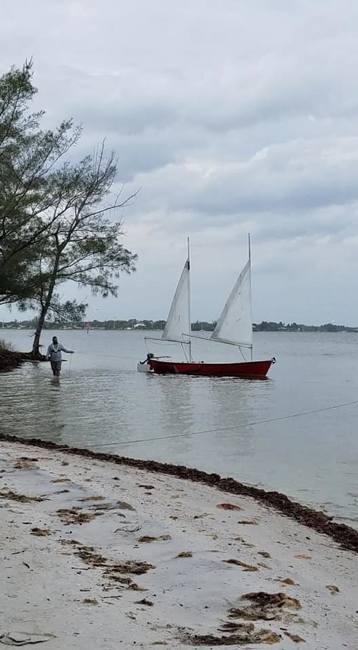 David walks his SeaPearl Not-a-Yachta over a sandbar.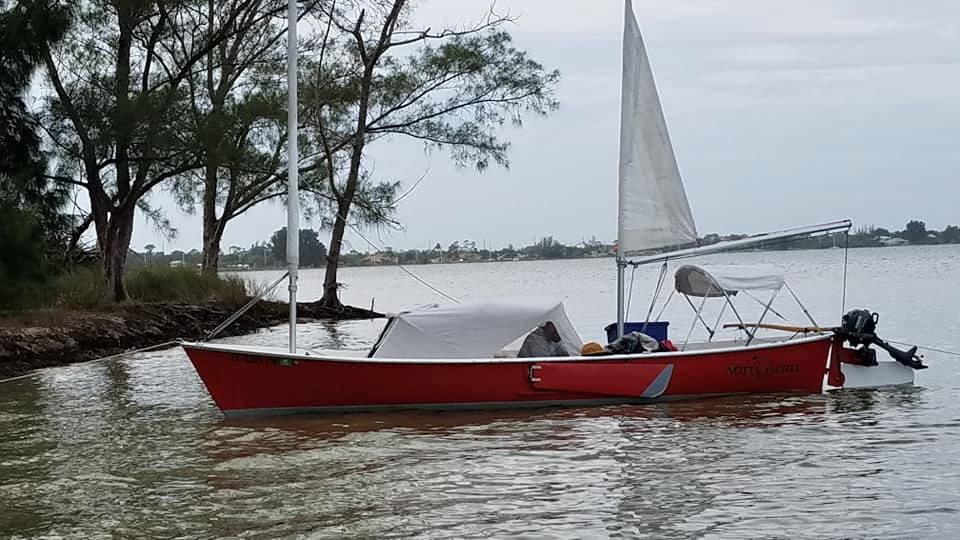 SeaPearl at rest.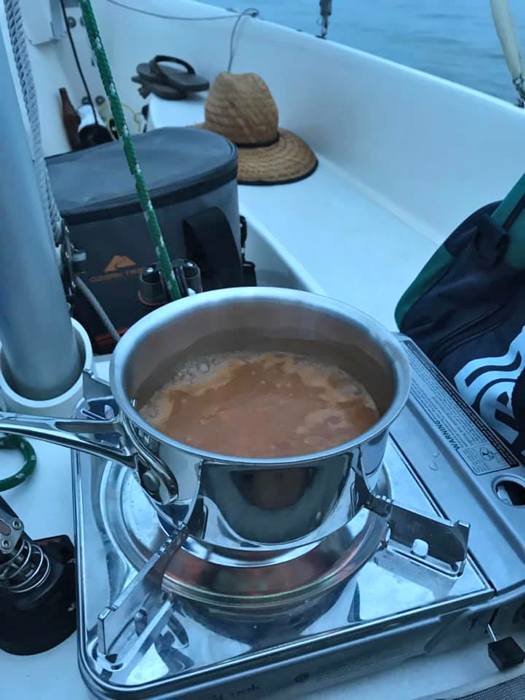 Looks like soup for dinner aboard David's SeaPearl.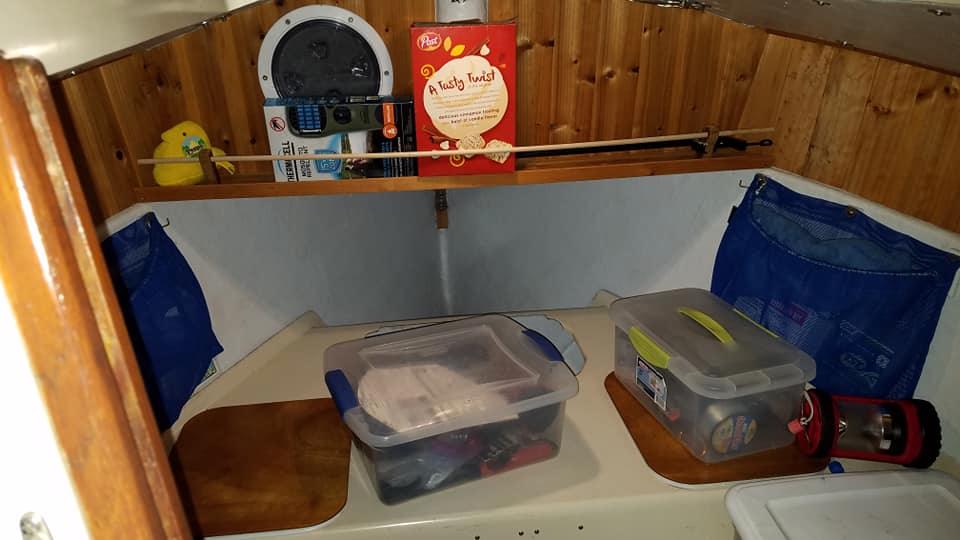 Inside the cozy cabin of Lonnie's Peep Hen.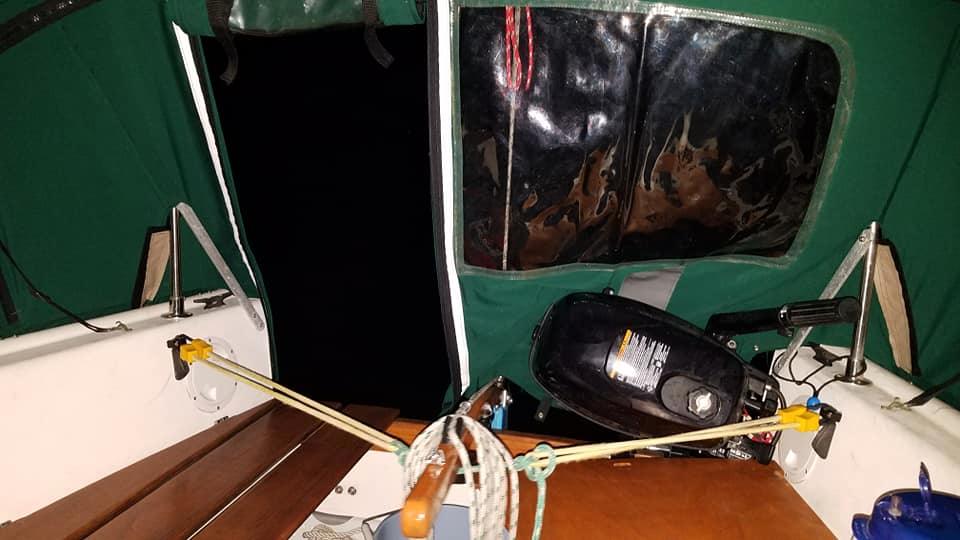 The cockpit of the Peep Hen closed in with canvas.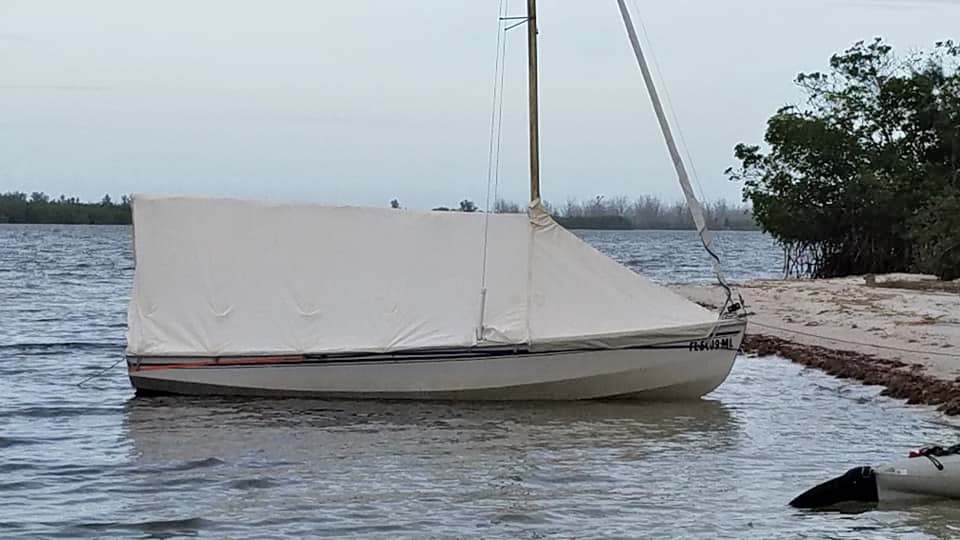 Dan Roeder's well fitted boom tent.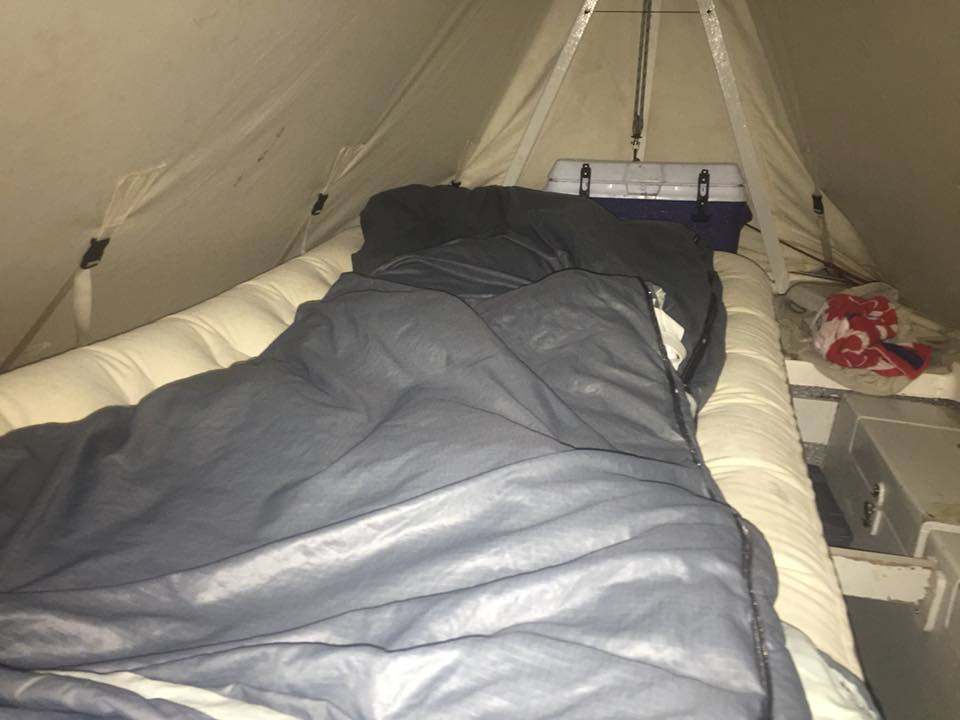 Inside the boom tent - looks really comfy!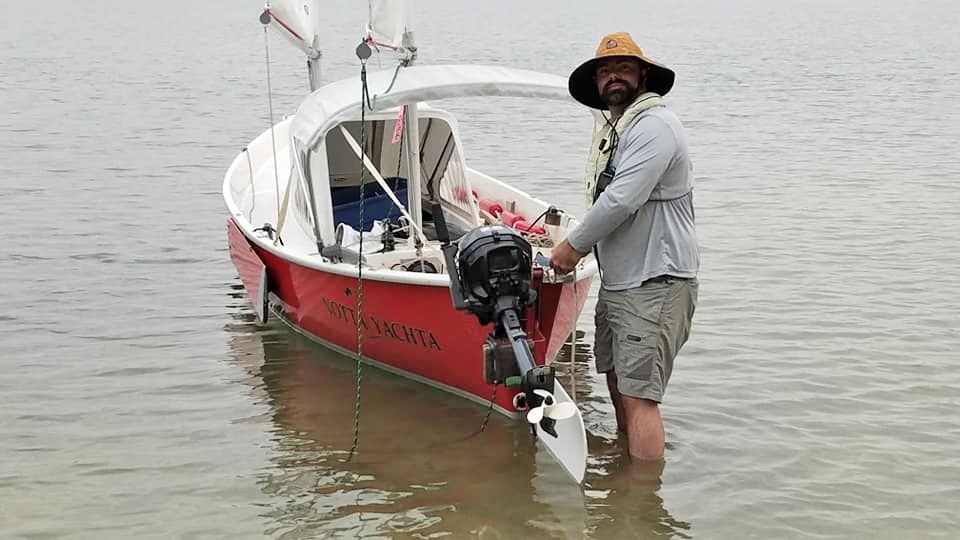 David Heckman and his SeaPearl in cruising trim.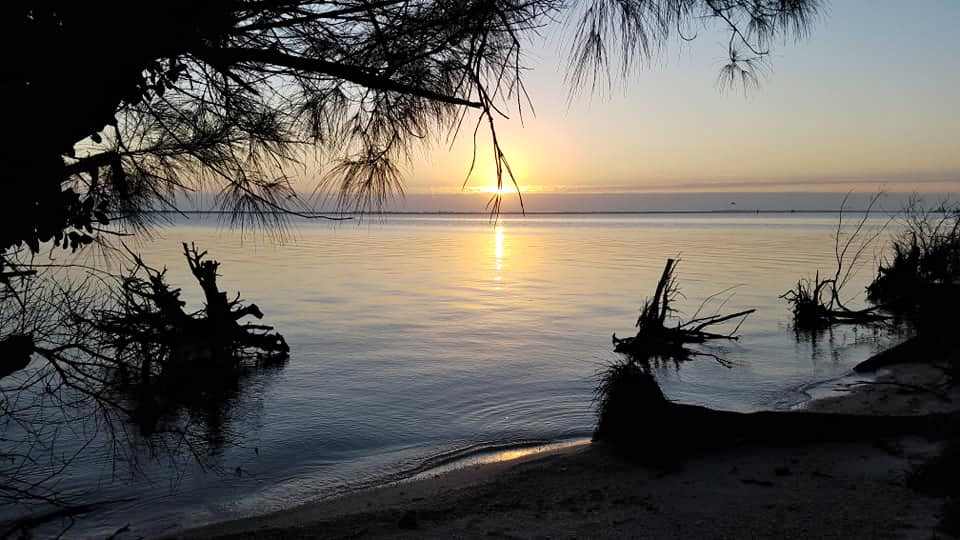 Sunset on the island.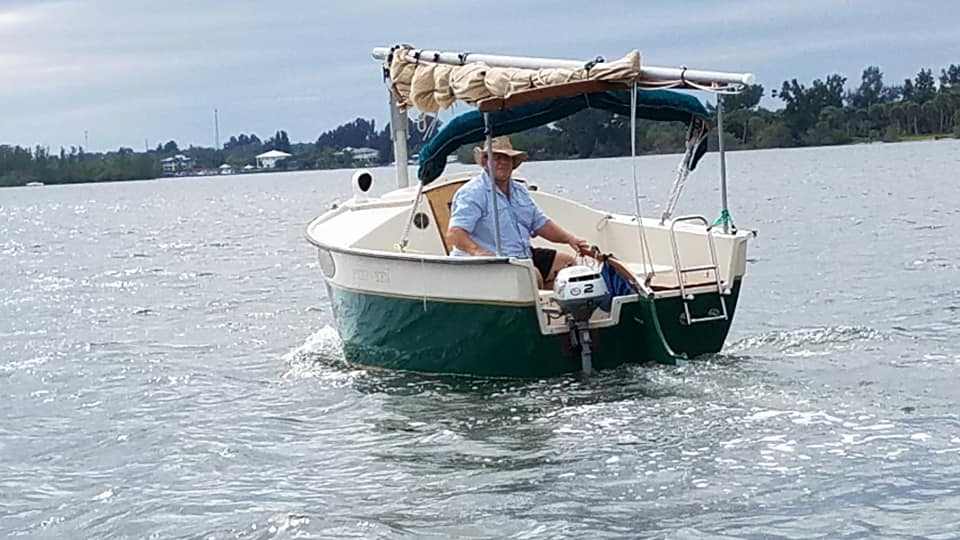 Peter Harrison motoring his Peep Hen to the Islands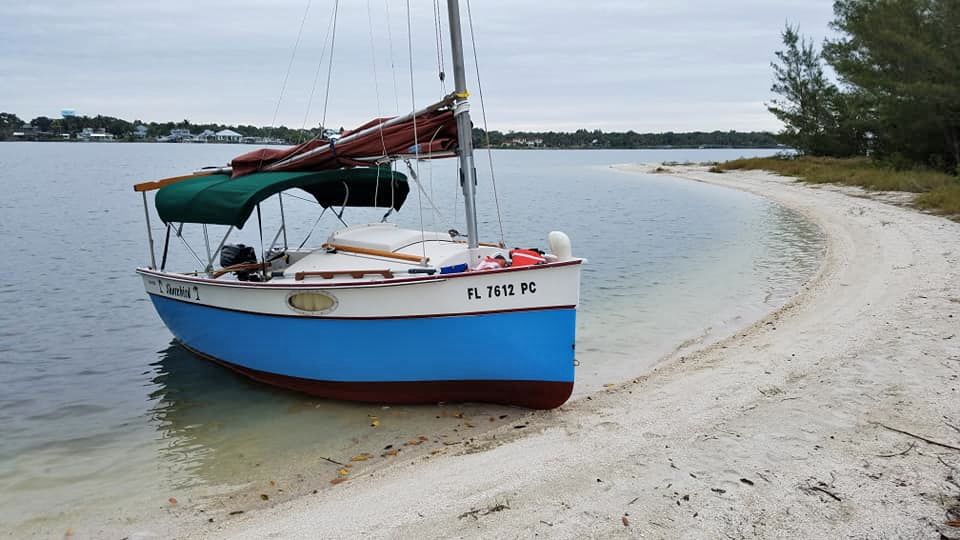 Lonnie's either first to arrive or last to leave.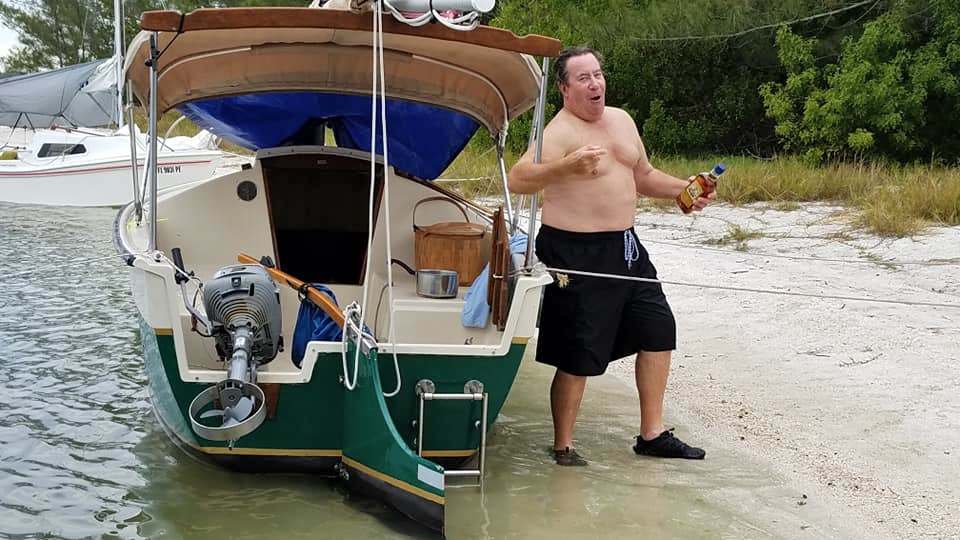 Peter always has the right stuff.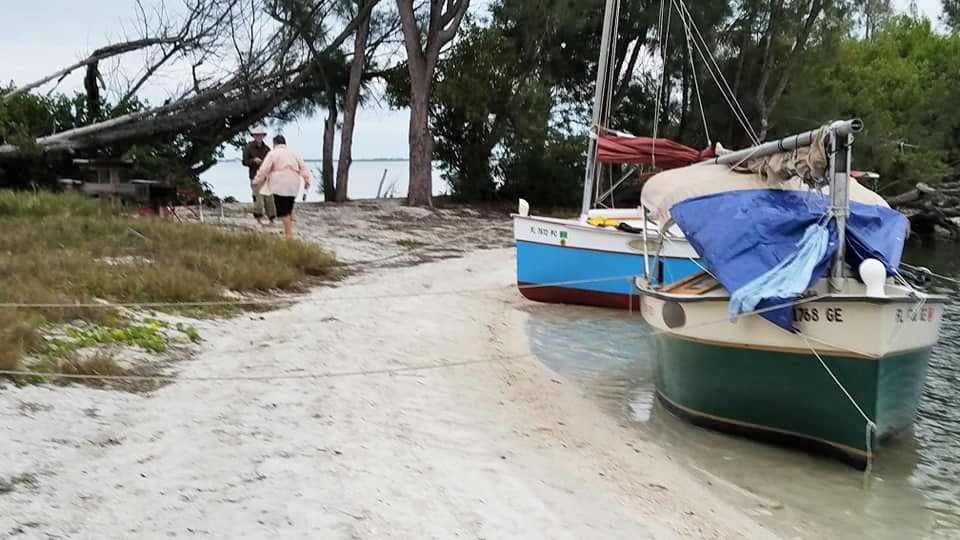 On IRL #1 - the Peeps have arrived.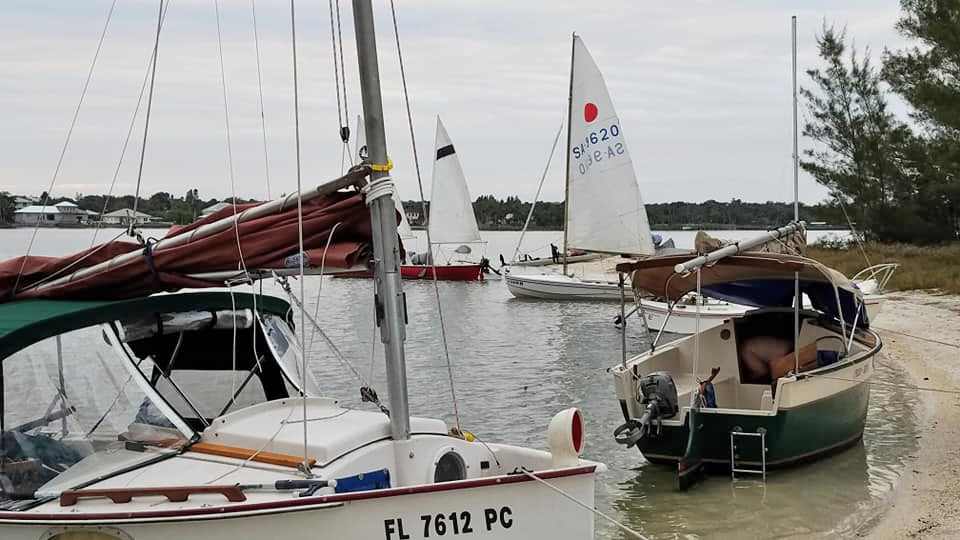 Good shot of the whole 6 boat fleet on day 2.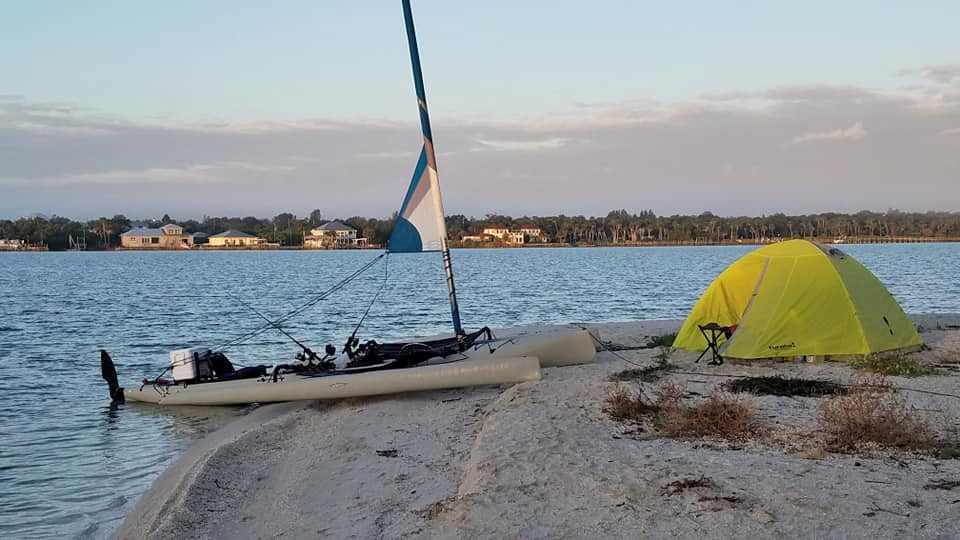 Arthur had a tent the size of a condo!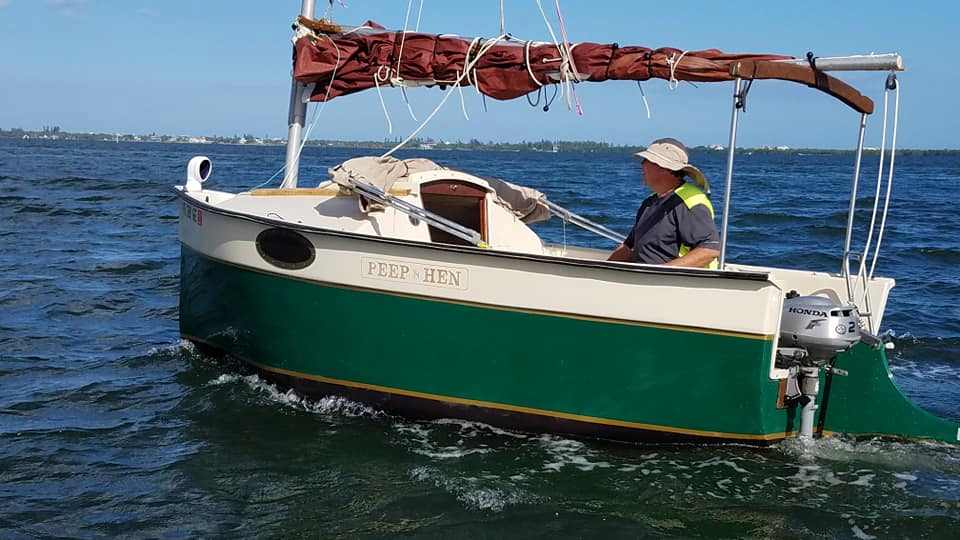 Peter got the hull shining on his Peep Hen.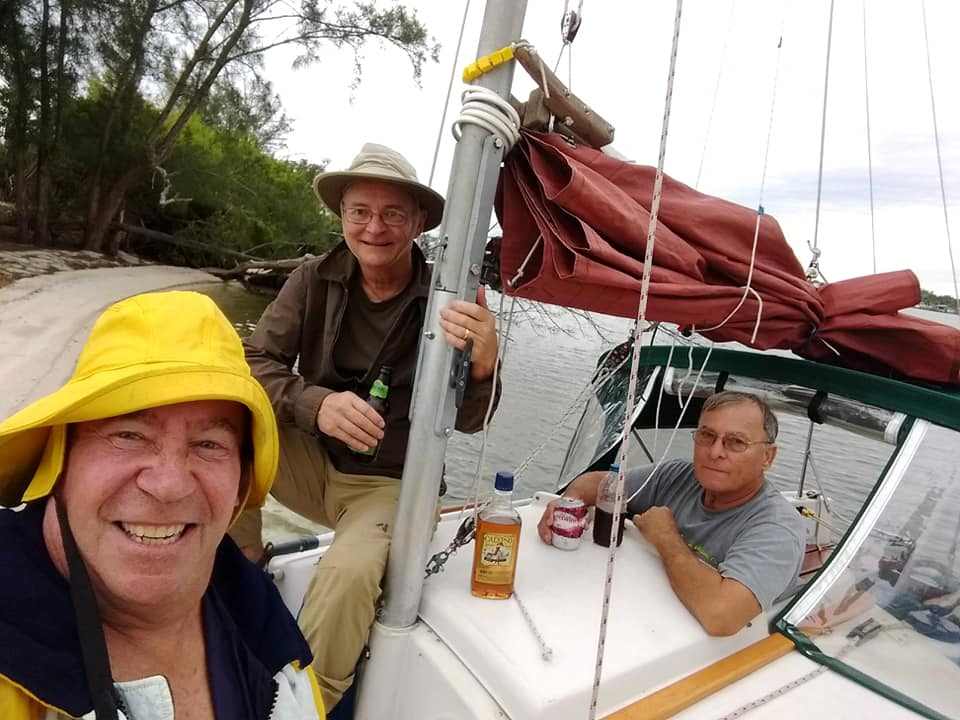 Now that's a crew! - Peter, Ted and Lonnie aboard Shorebird.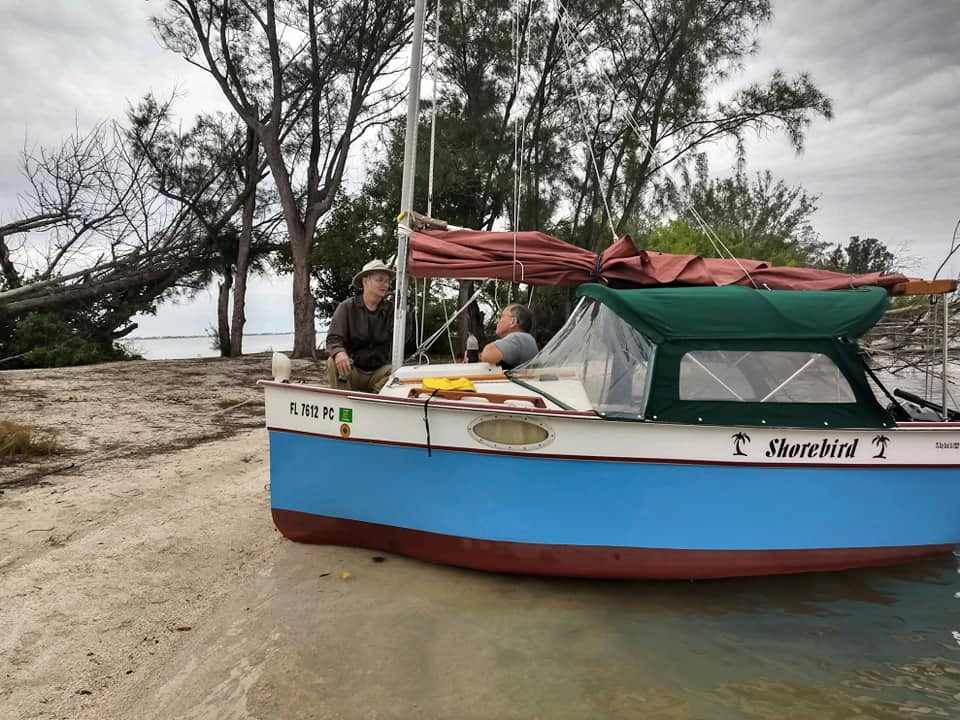 Ted Jean and Lonnie.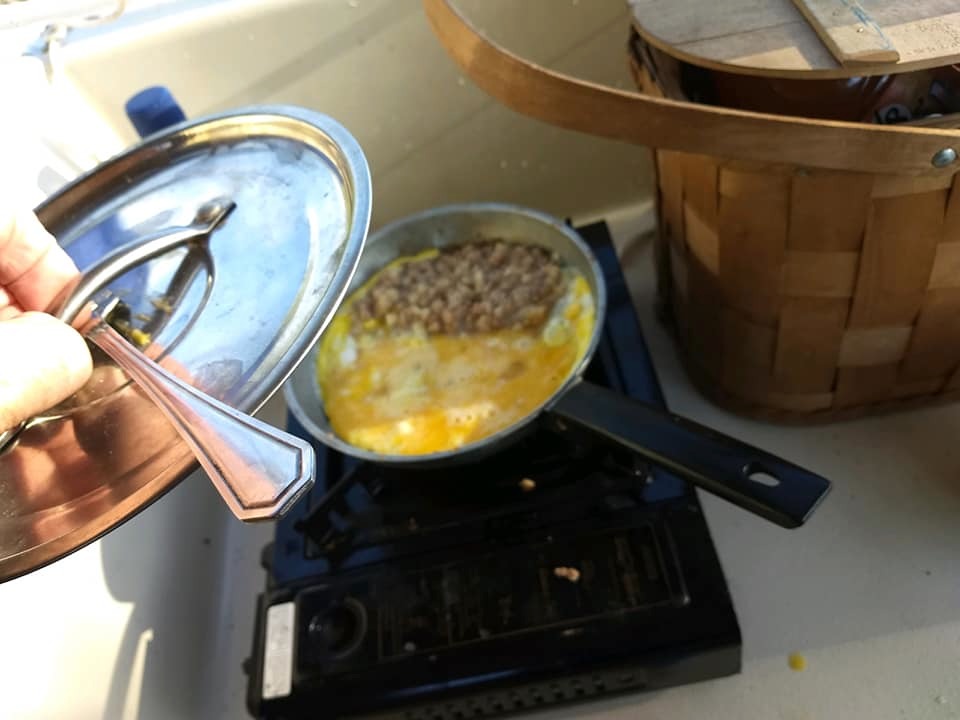 Corned beef hash and scrambled eggs for breakfast!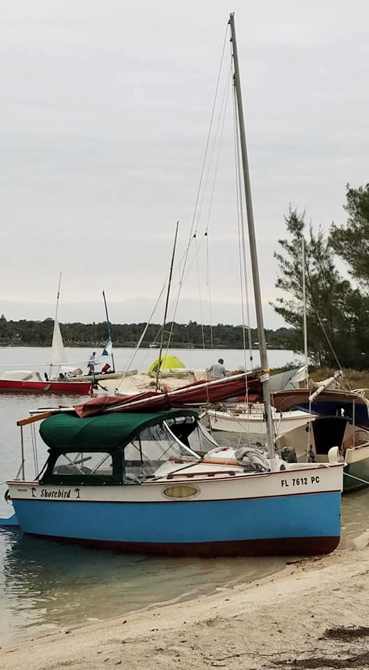 Busy morning at IRL #1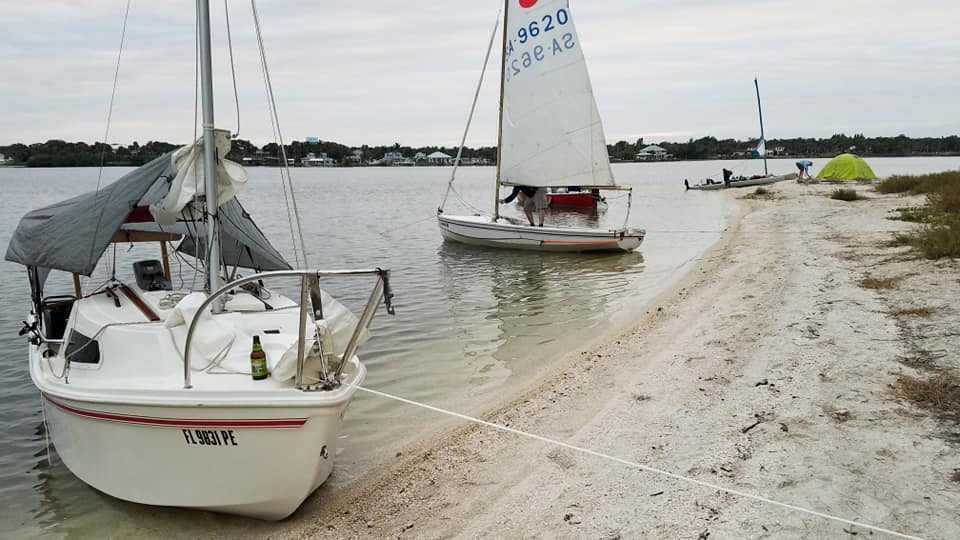 Ted's WW Potter 15 in the foreground.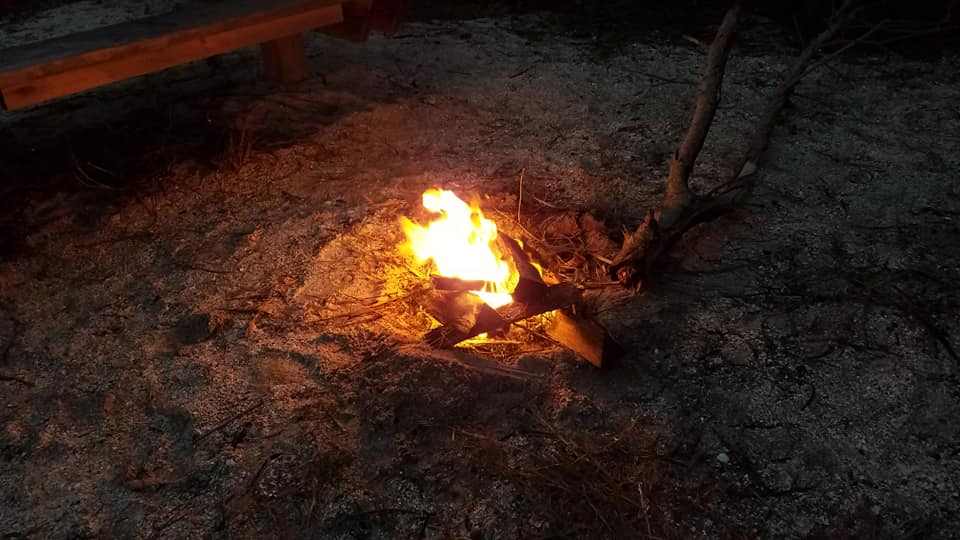 Nice campfire. I hear there was some guitar playing and singing too.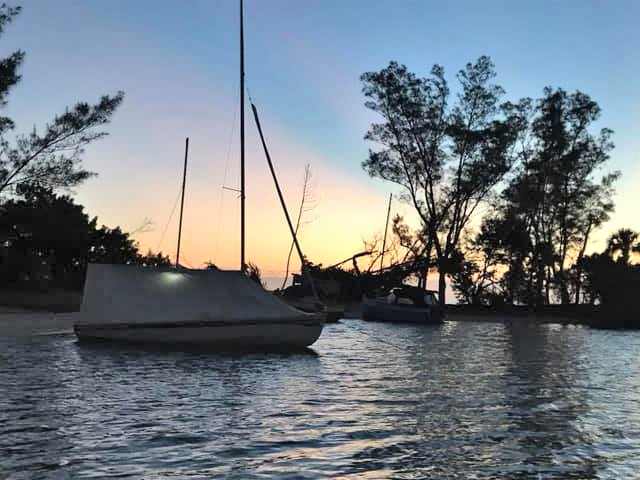 Early morning looking east.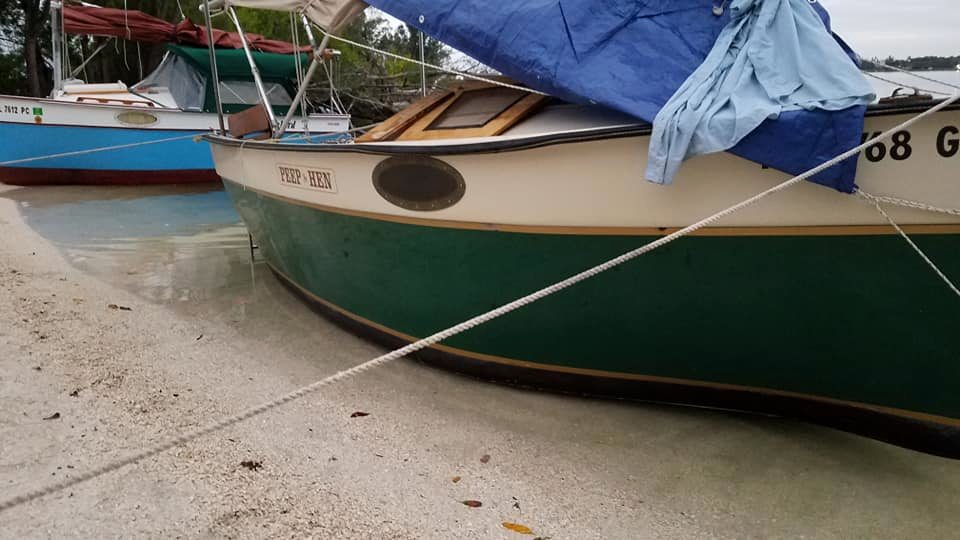 Peep Hens on the beach.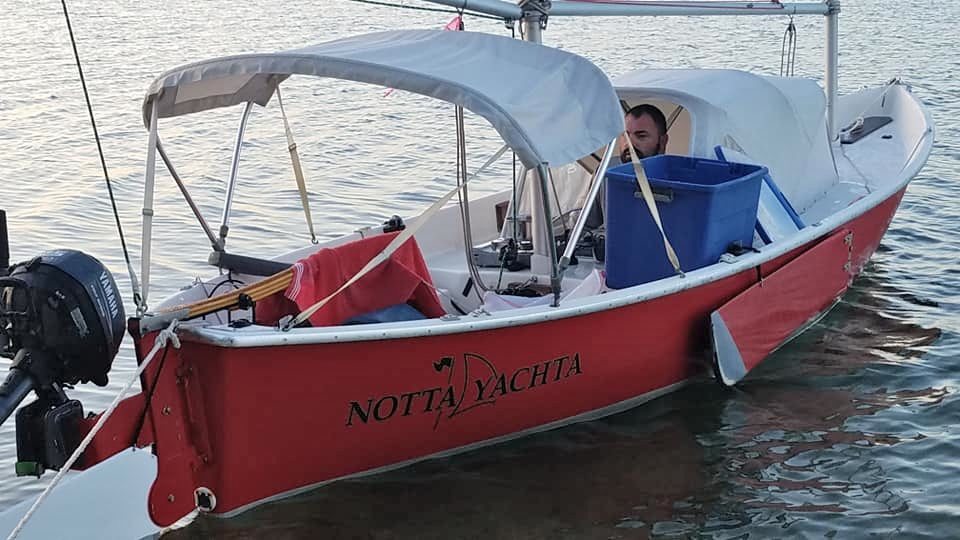 SeaPearl Notta Yachta.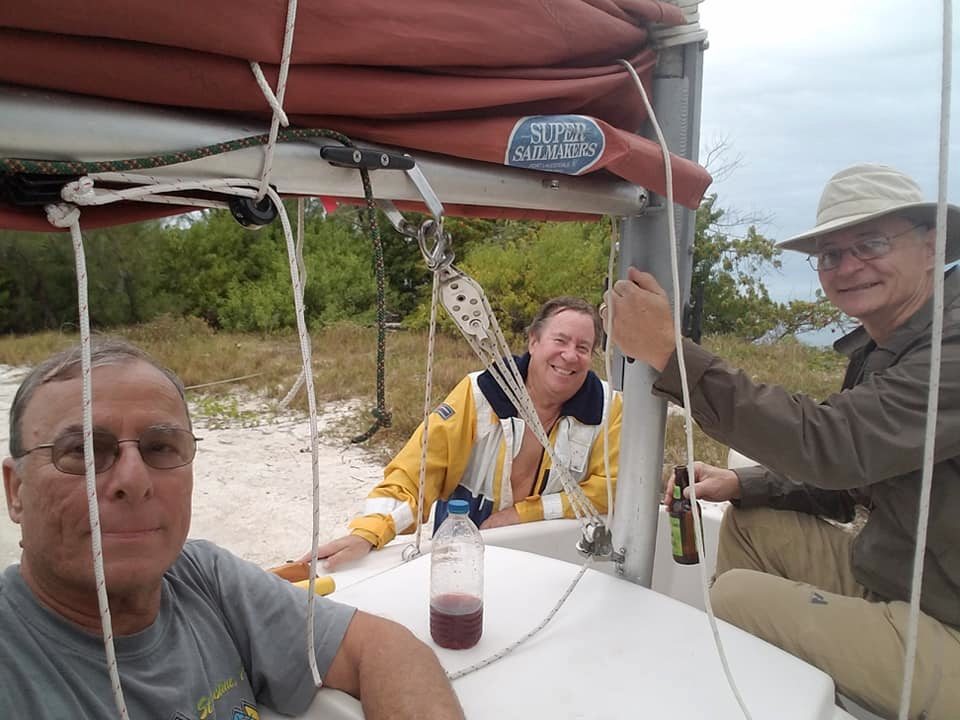 Hey! We had a great time! See you next time!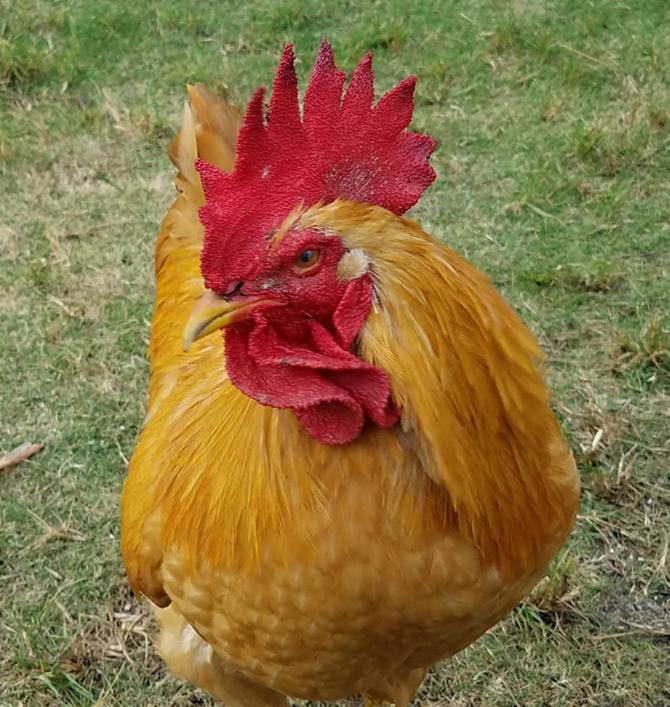 Honest John - that's a rooster!