Cayo Costa State Park Gathering - October 2008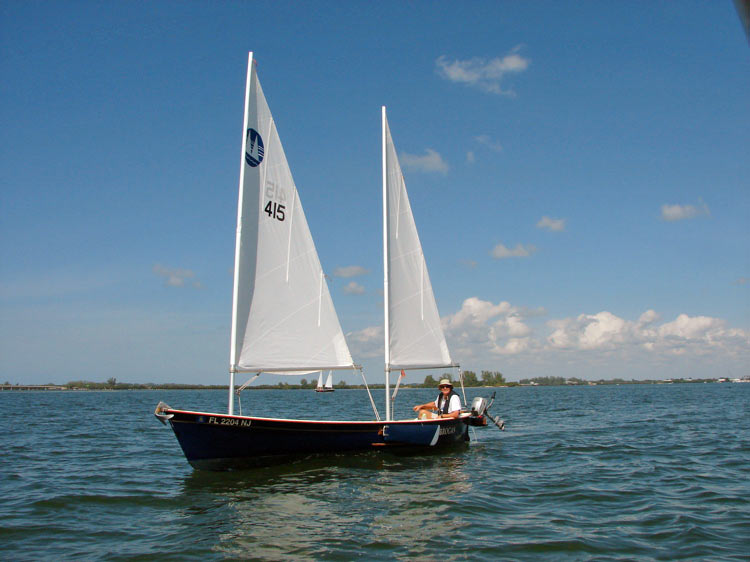 Paul Myers and SeaPearl BROGAN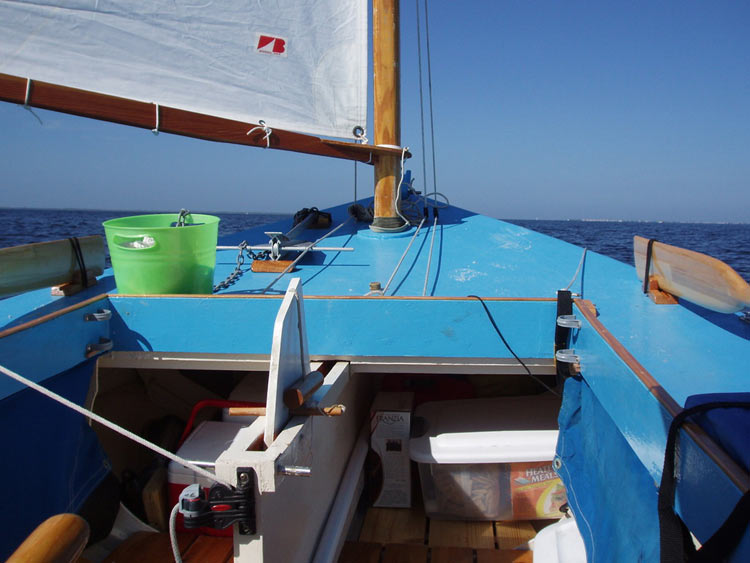 Aboard Ted's "Catnip" on the way to Cayo Costa.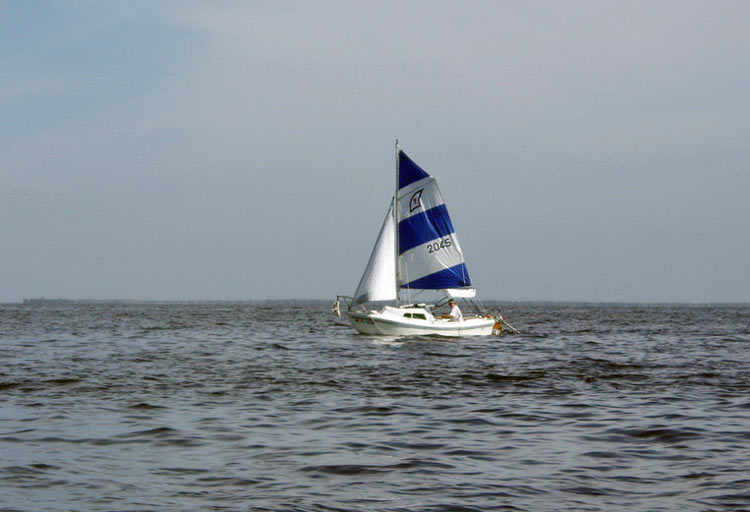 Jose Rodriguez's Potter 15 "Witty" heading to Cayo Costa.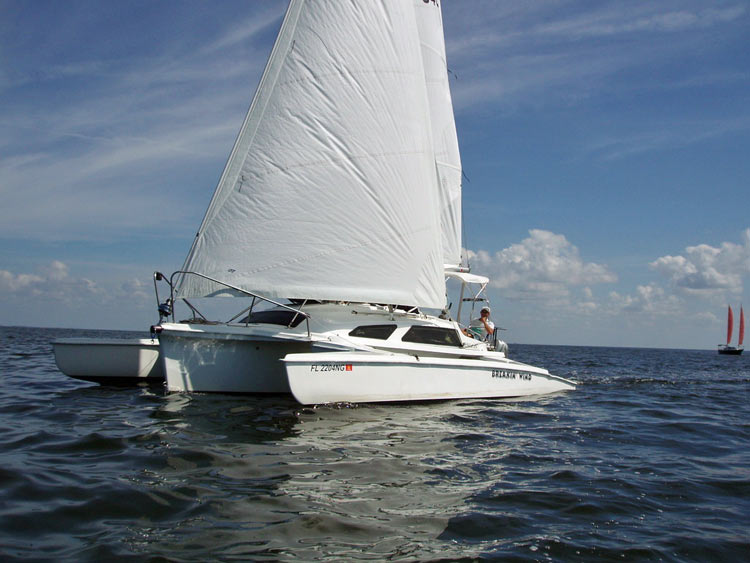 Terry Poling's Telstar 28 - Breakin' Wind.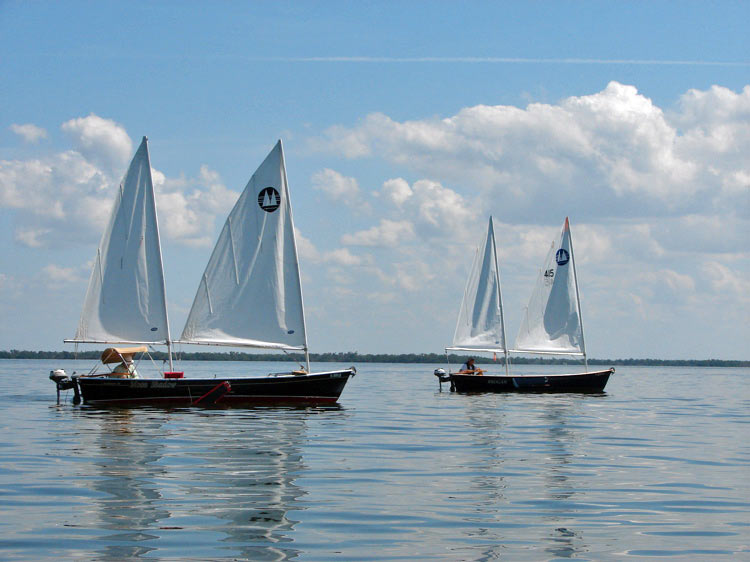 Bill Fite's MoonShadow and Paul's Brogan - SP 21s.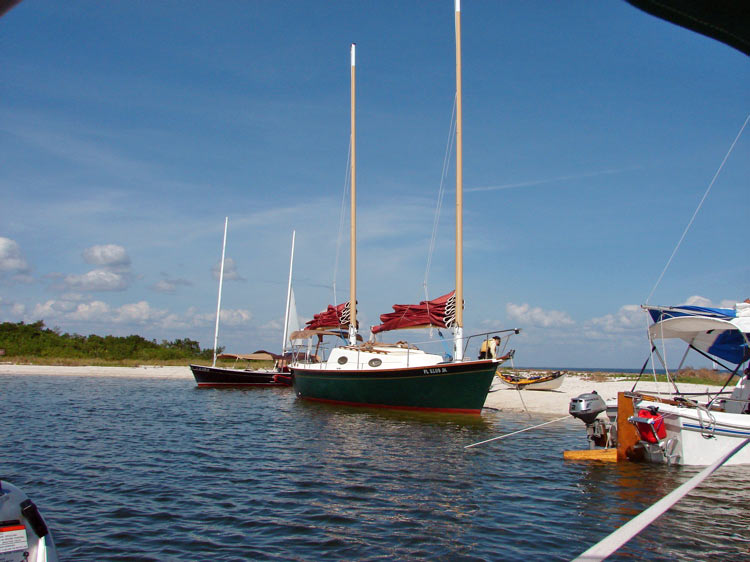 Inside the Pelican Bay cove. Billand Joyce's SeaPearl 28 "JoySea."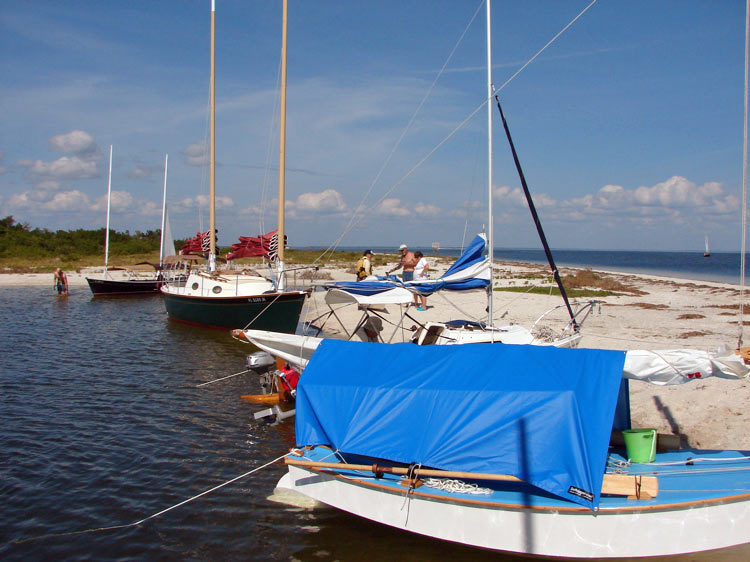 CanNip's boom tent. Jose's P15 "Whitty" behind.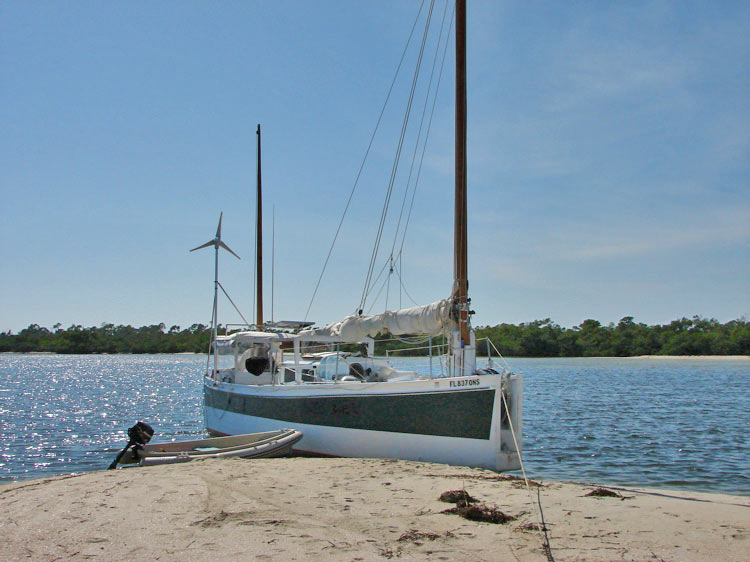 WCTSS guest - Mike Wagner's AS-29 "Valkyrie."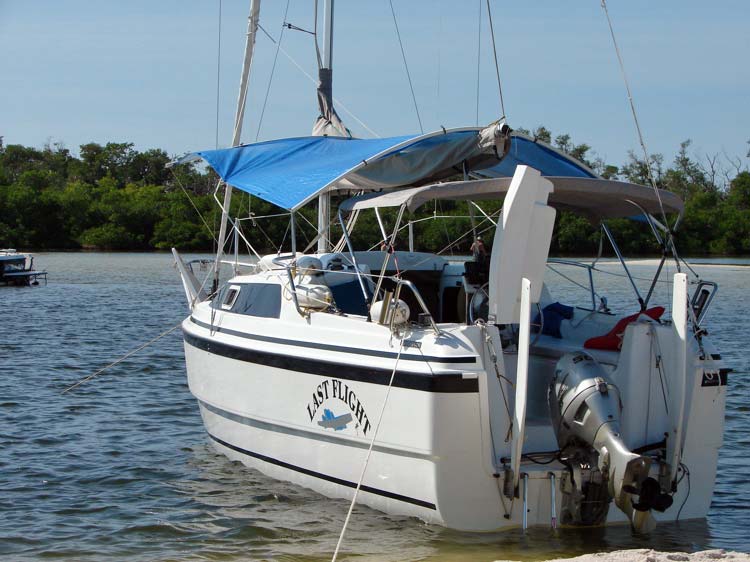 Ken Williams' MacGregor 26 X - Last Flight.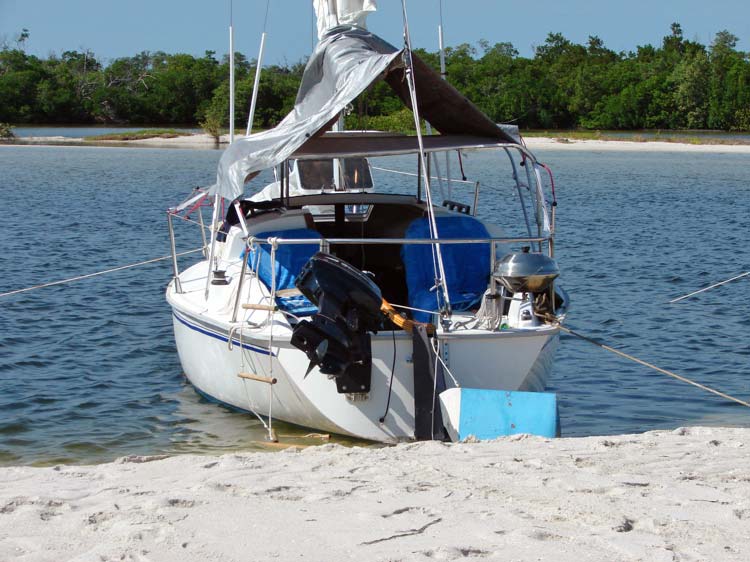 Brian and Robin Whidden's Spindrift 22, "Harmony."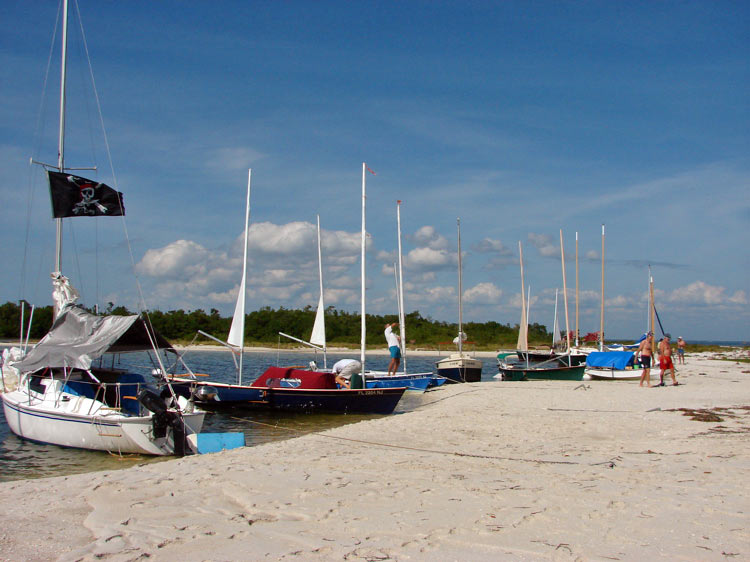 Boats lined up inside the cove - north end of Pelican Bay!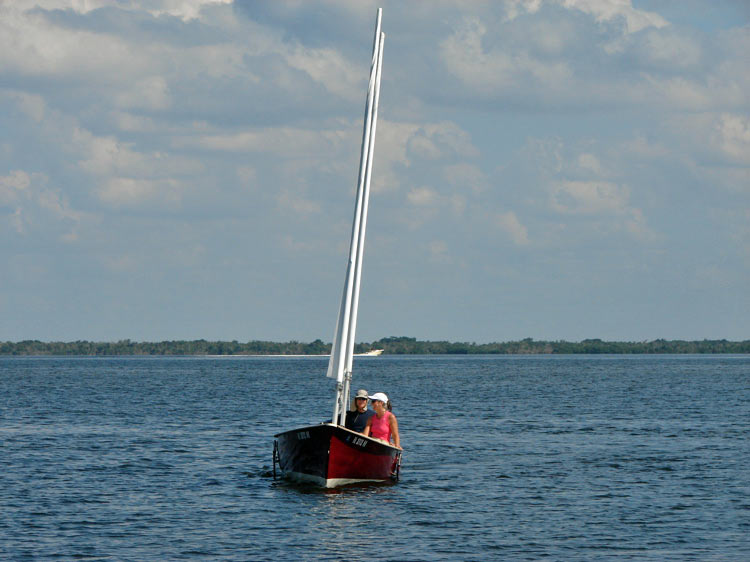 Here comes John and Colette Johns in their new SeaPearl 21!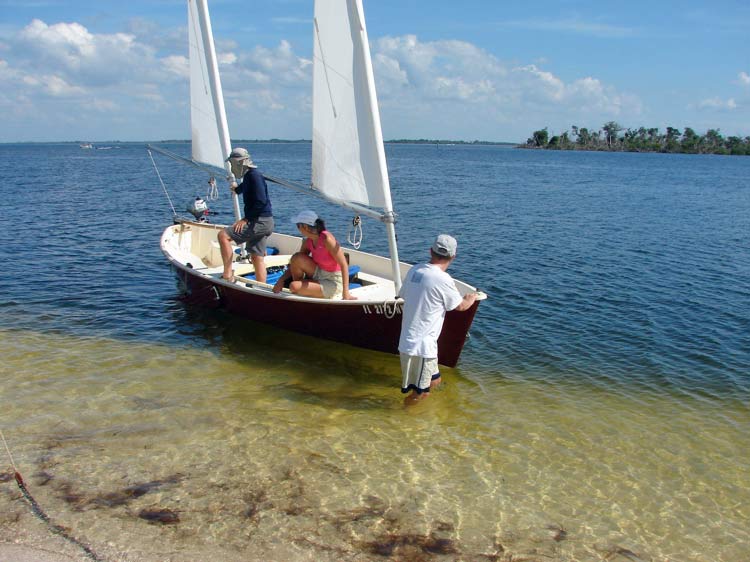 Ron Hoddinott grabs the bow as they make their first beach landing!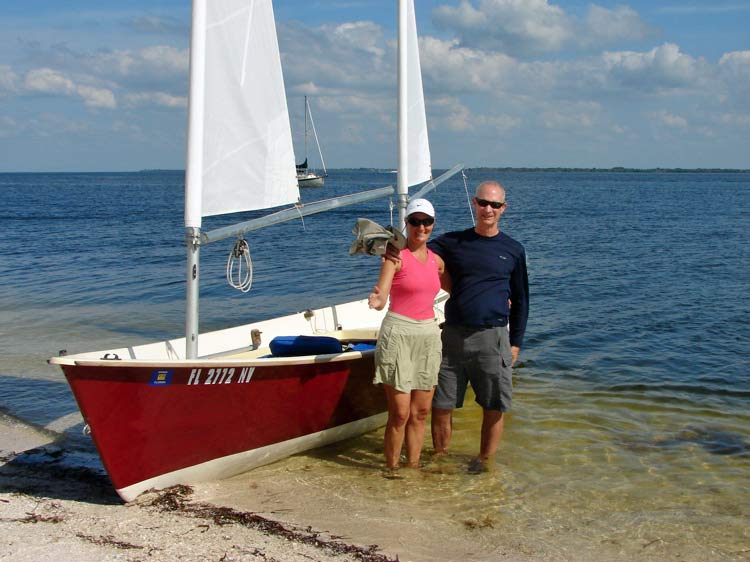 After a night aboard together, they LIKE their new boat!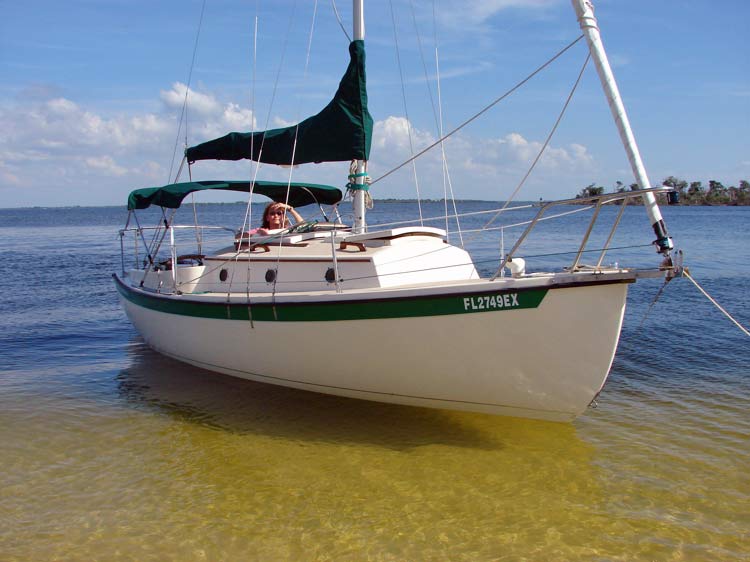 Mike and Gilda's Com-Pac 23 at the beach.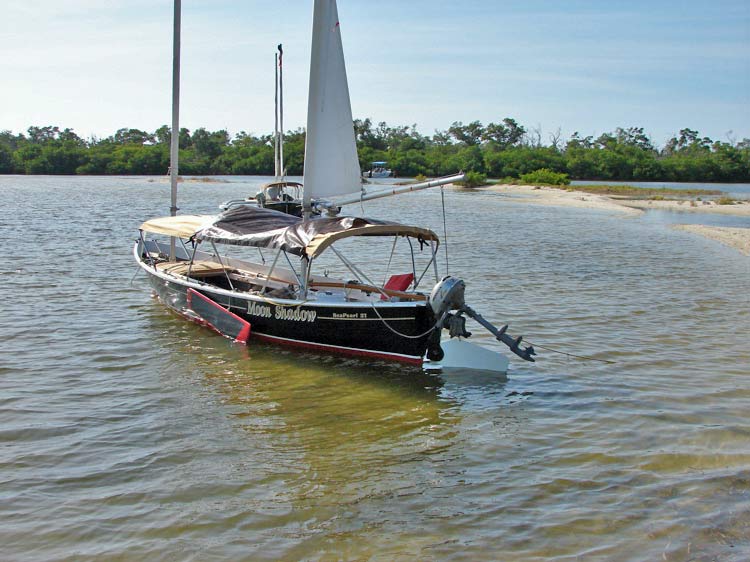 MoonShadow - Bill Fite's SP21 - with extra canvas for shade!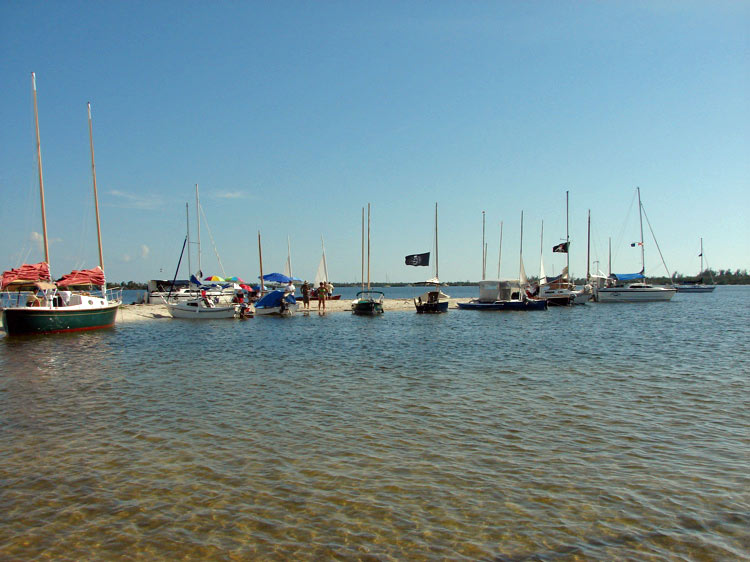 From the west side of the cove.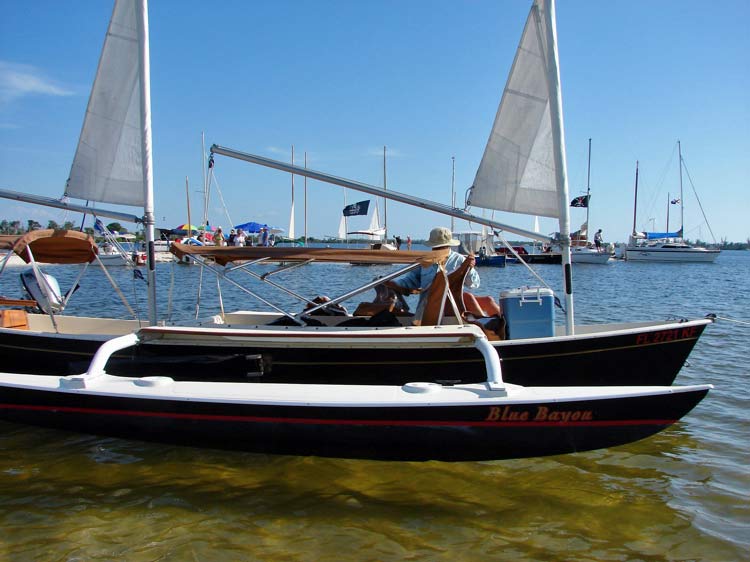 Ed and Becky's SP 21 Tri - Blue Bayou. Becky setting up the cabin.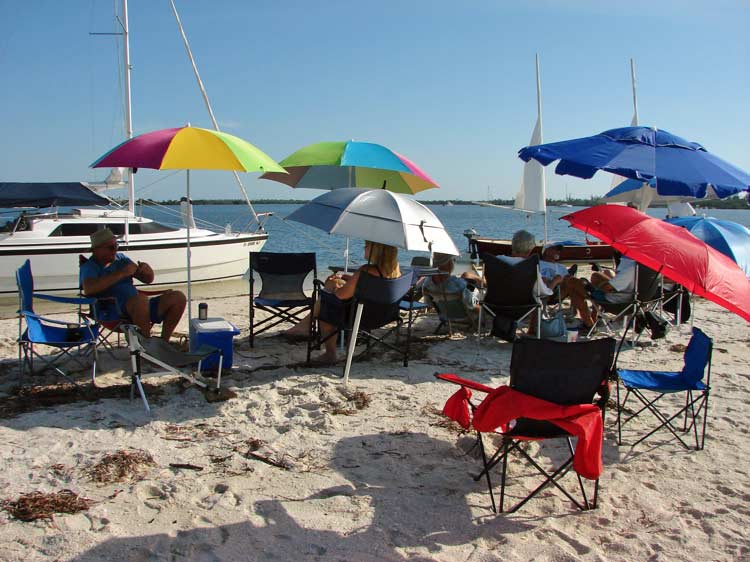 Beach chairs and umbrellas galore!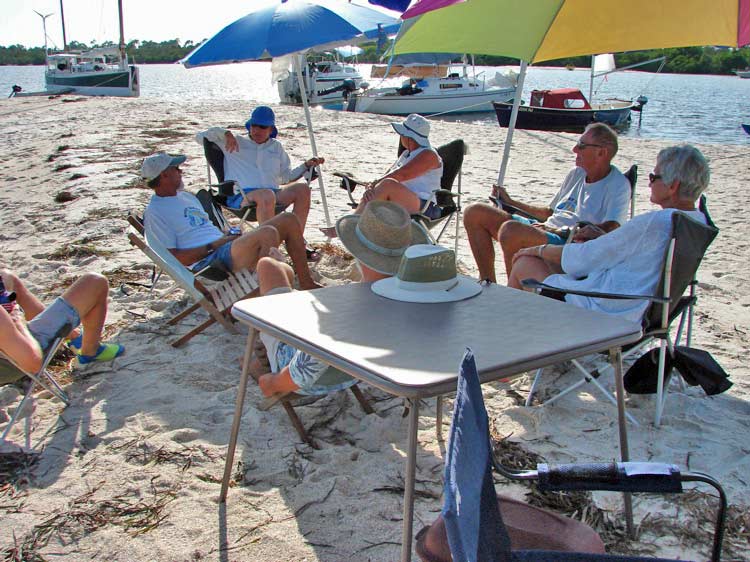 Let's see.. Terry, Billy, hmm, Paul, Dodie and ...Ken?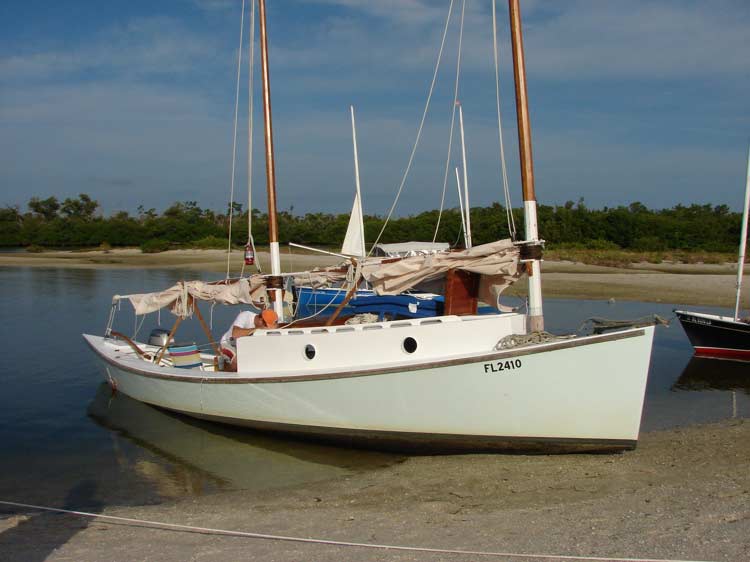 Brian Bishop's Monroe Egret high up on the beach.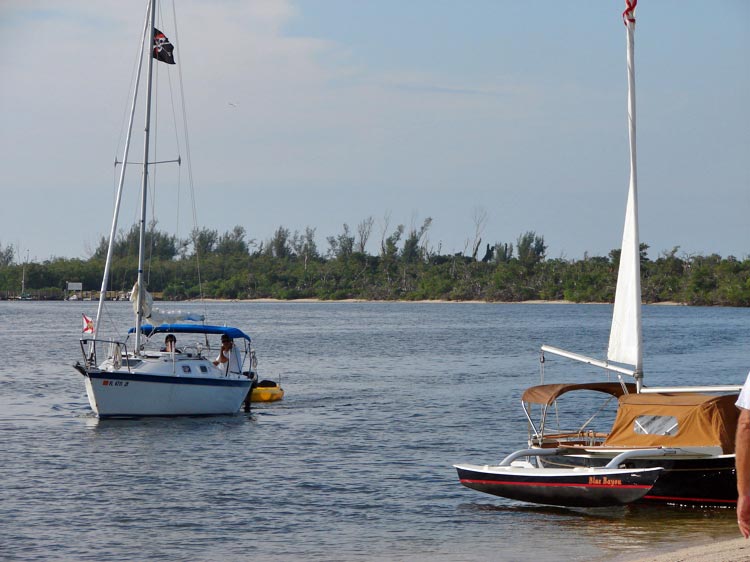 That's Ted and Sher leaving the bay to start a longer cruise down the coast with two other WCTSS boats.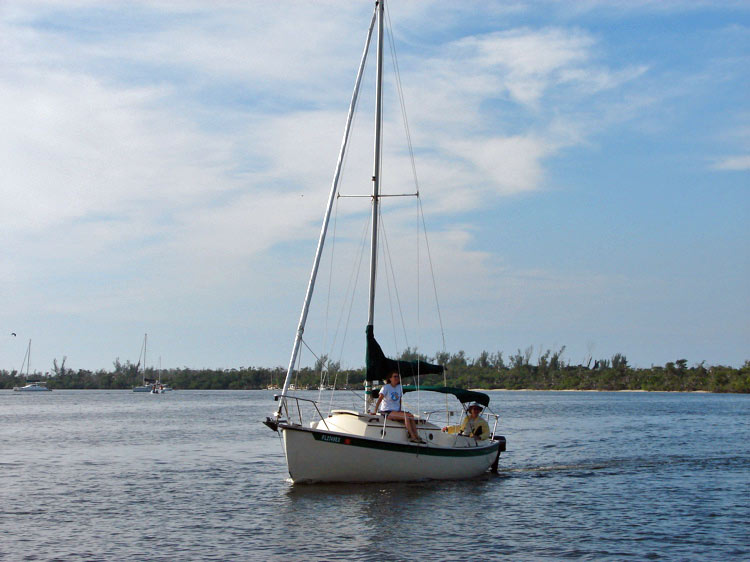 Mike and Gilda's Com-Pac were going with them.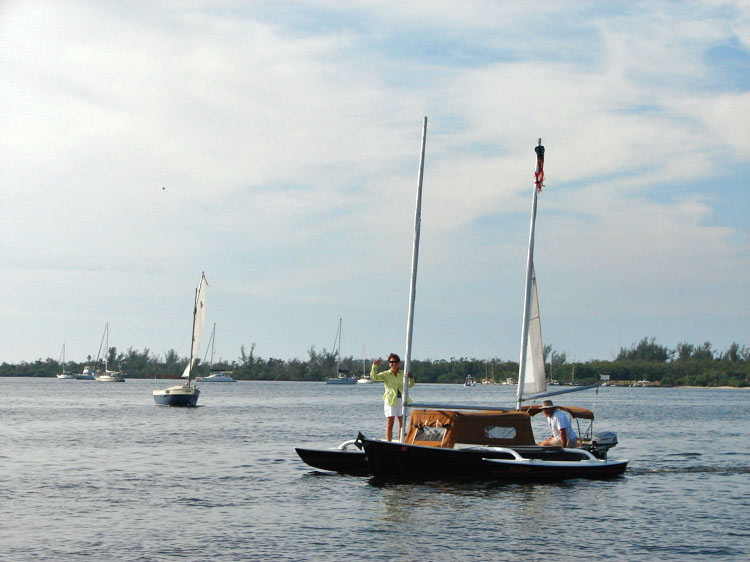 Blue Bayou, Ed and Becky's SP Tri, was the third member of the group.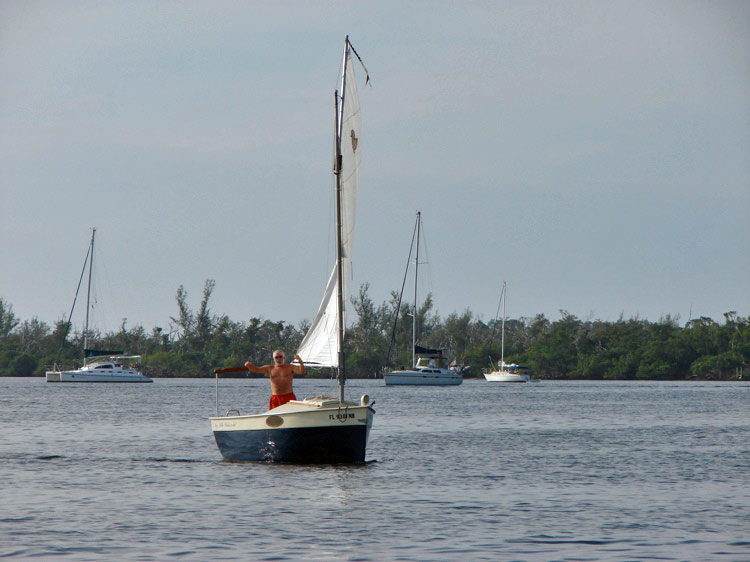 Bill Whalen's Peep Hen - "My Little Chick-a-Dee."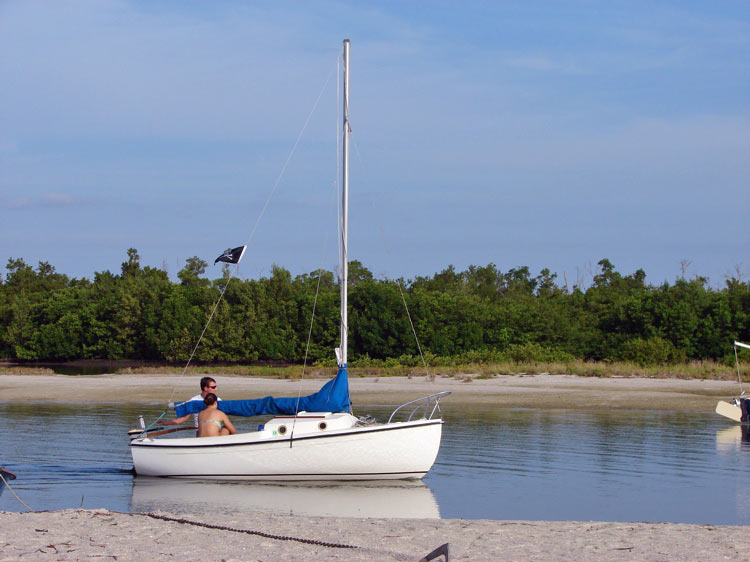 Aaron Bishop and Katie(?) aboard their Com-Pac 16.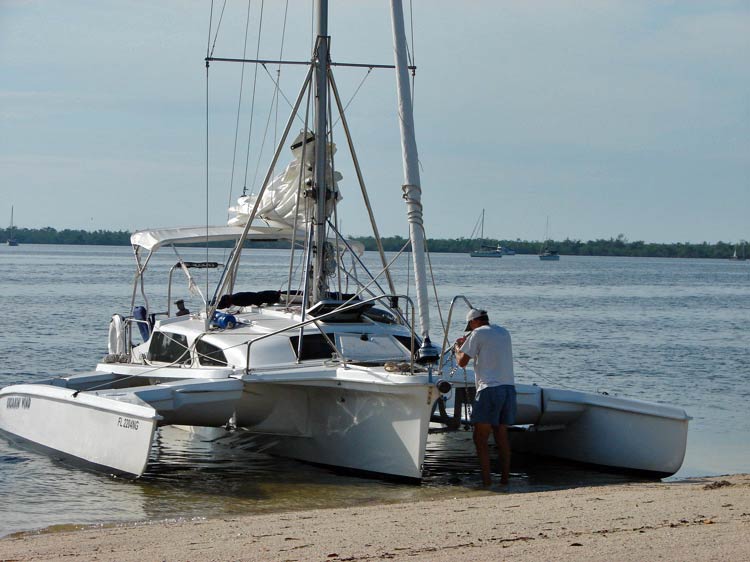 Yes, you can beach a 28 foot trimaran.
Mike Krippen aboard his Potter 19 - "Fasha's Dream."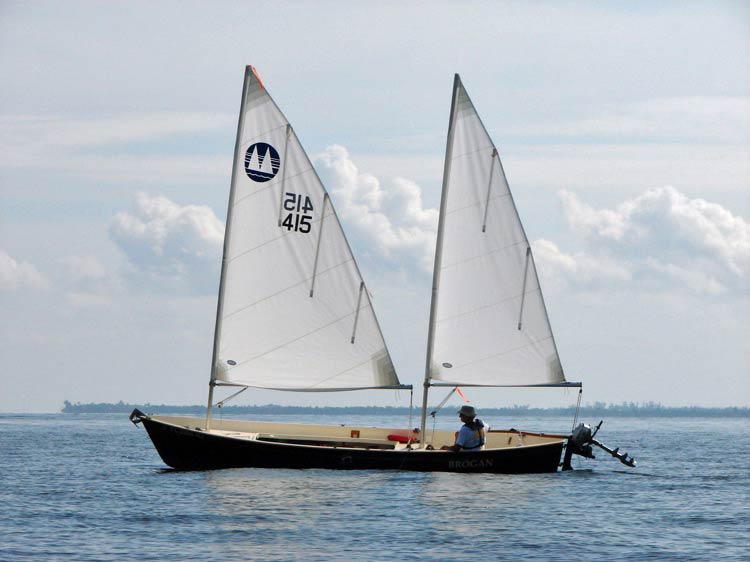 On the way across Charlotte Harbor - Paul Myer's SP BROGAN.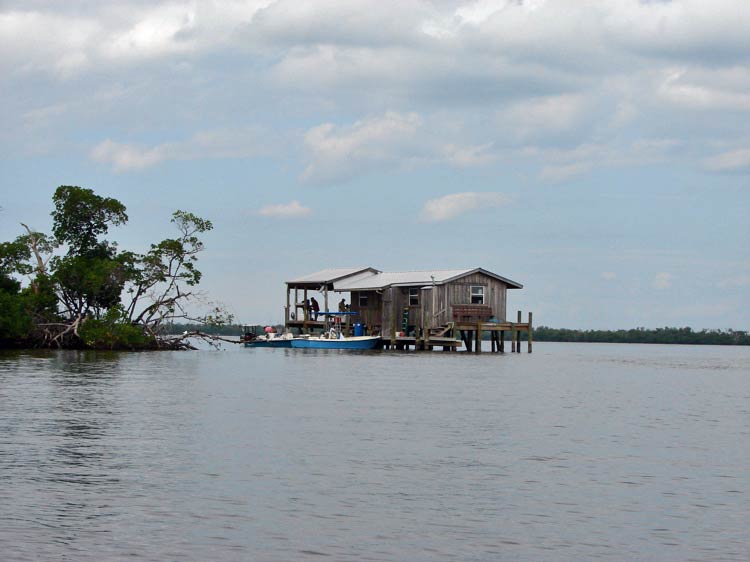 Stilt House at the entrance to Bull Bay.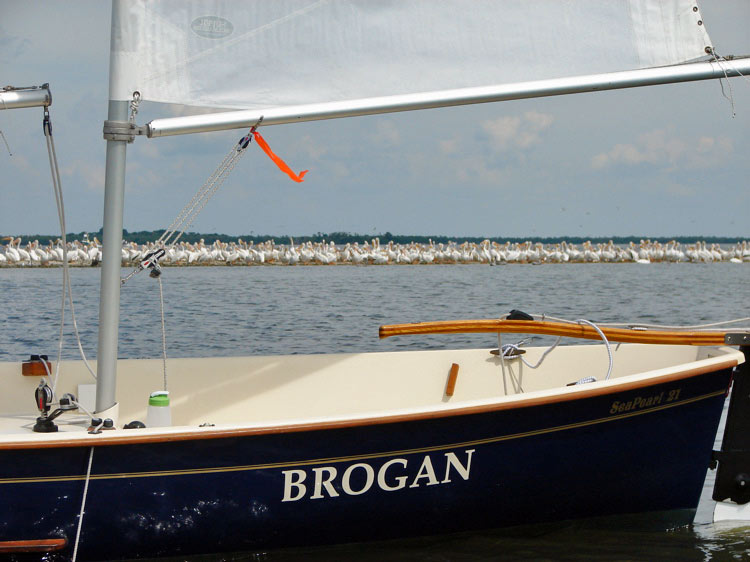 The Island of the White Pelicans - from the port side of BROGAN.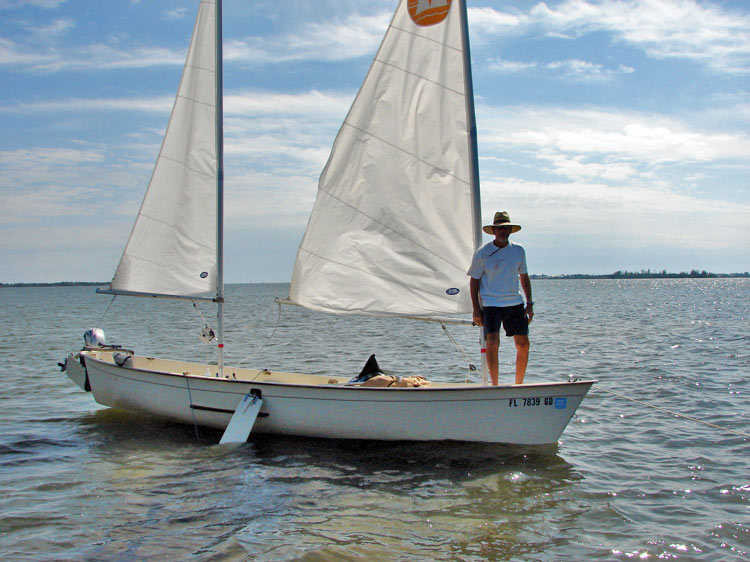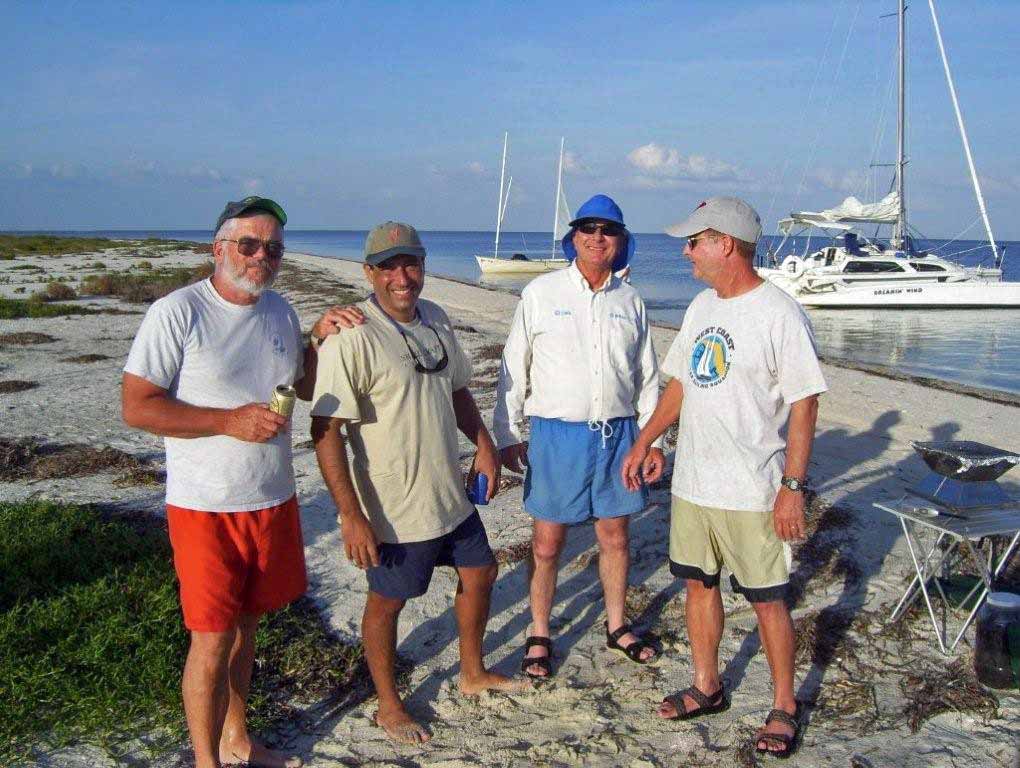 Bill Whalen, Jose Rodriguez, Billy VanDeusen, and yours truly, Ron Hoddinott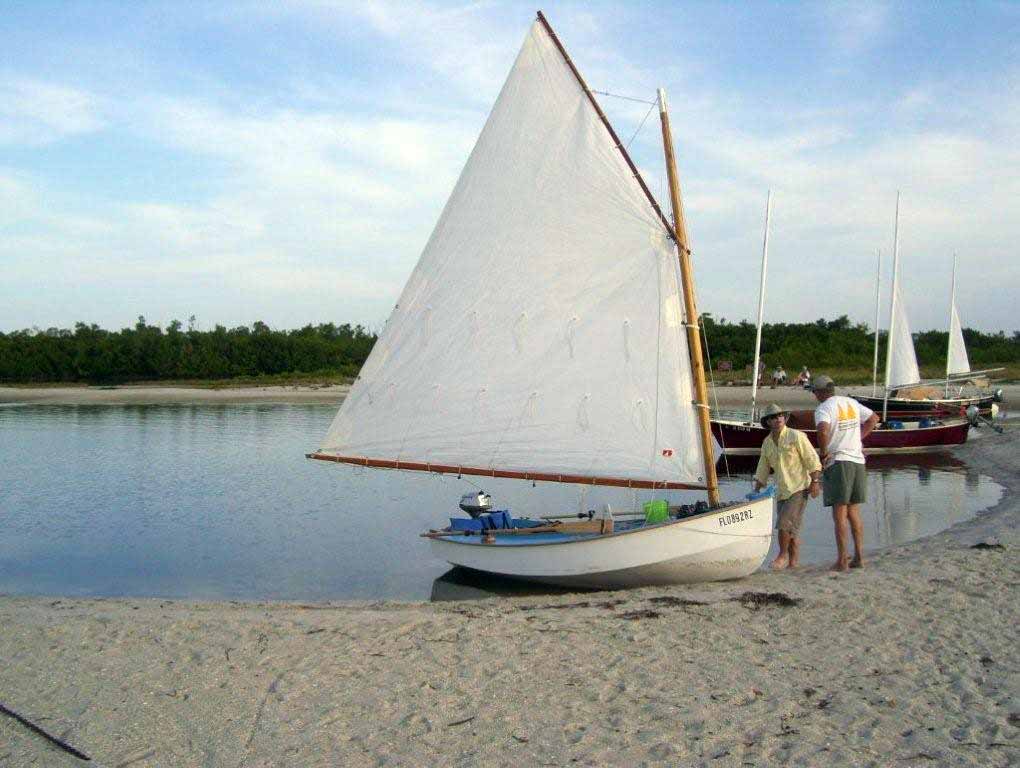 Ted Jean prepares to leave with his Bolger cat boat - CatNip.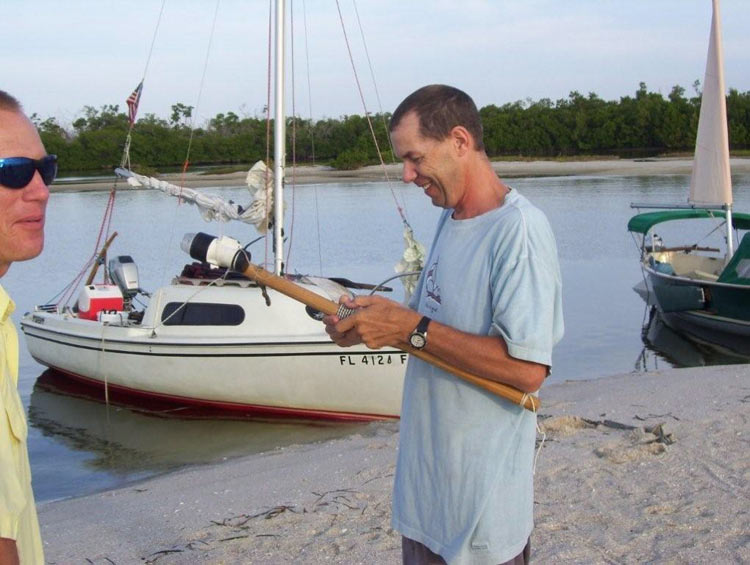 Terry Nagel - checking out his pigstick masthead anchor light.