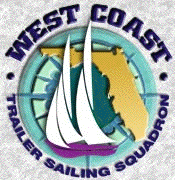 Links to other small boat sites:
2. Marine Concepts ----- Manufacturer of the Sea Pearl line of sailcraft
3. Small Craft Advisor----- Journal for the small boat advocate.-
4. Messing About In Boats --- magazine devoted to small craft
6. How to repack your trailer's wheel bearings - A great step by step movie for the do it yourselfer!
7. Sandpiper 565 group in Ontario - Trailer sailors from Canada!
8. WaterTribe.com - Adventure Racing - Everglades Challenge!
9. Trailersailor.com - discussion boards - classified ads - chandlery!
10. Duckworks.com - The premier US website for home builders and boat plans.
11. SailFlow.com - What's the wind going to do?
12. Furled Sails - World's first (and best) podcasts with members Noel and Christie Davis
13. Sailing Texas Classified Ads - Find a boat that fits your needs and budget!
14. Stevenson Boat Projects - Build your own sailboat with proven designs!