BEER 2007 Continued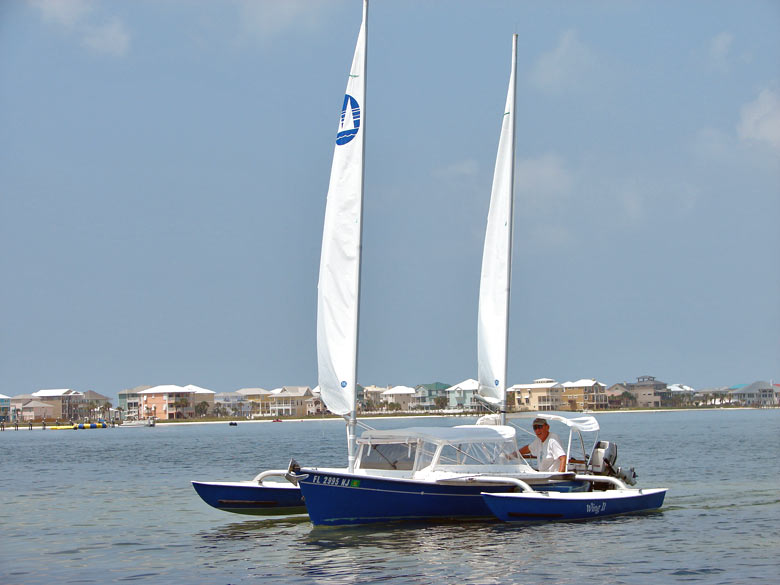 Paul Waggoner's Wing-It - SeaPearl Tri.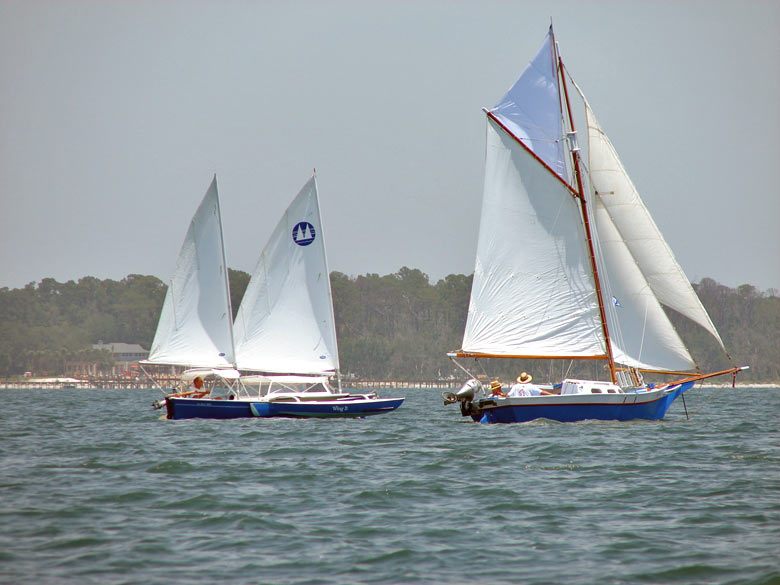 Wing-It passes Sara Lee - A Vacationer 19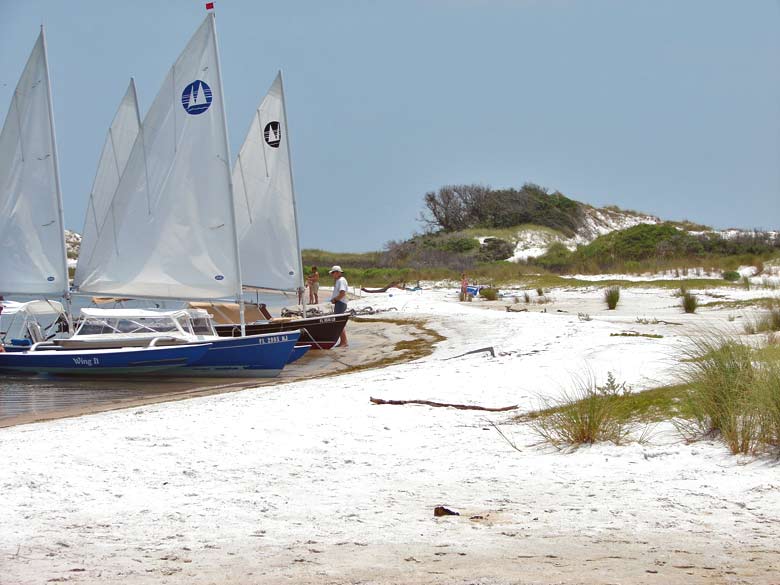 The Pearls find a beach east of Range Point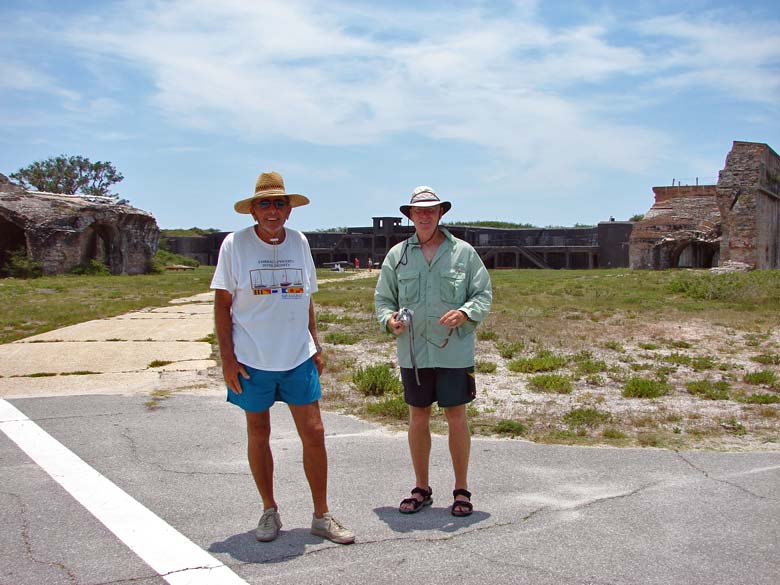 Paul and Bill exploring Fort Pickens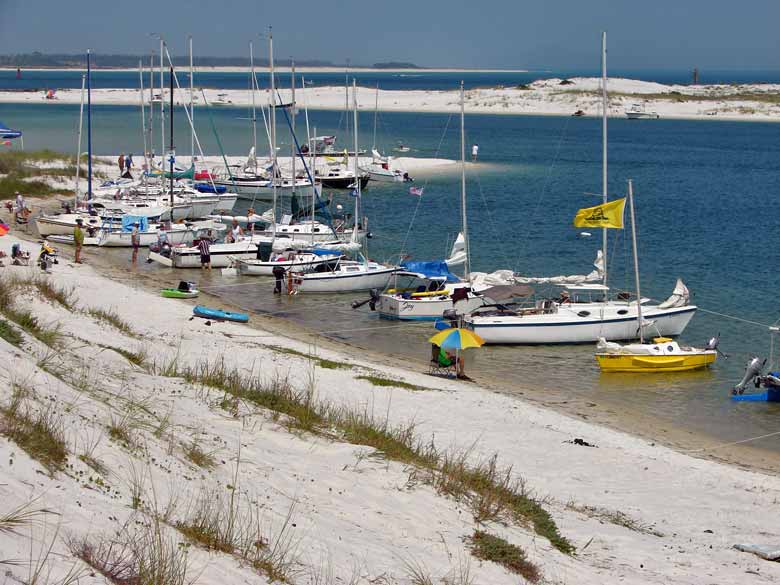 This is about 1/2 of the boats at Mosquito Cove - Sand Island on Monday!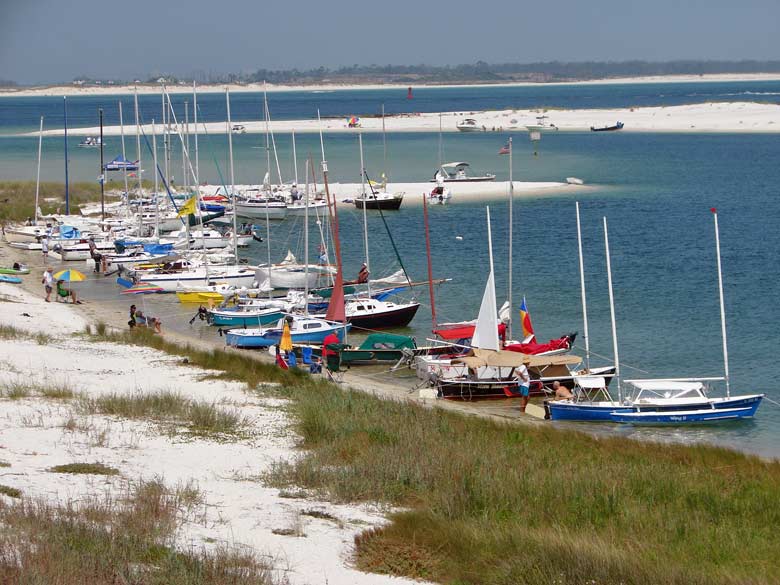 It's not often you get to shot photos from the top of a 45 foot hill in Florida!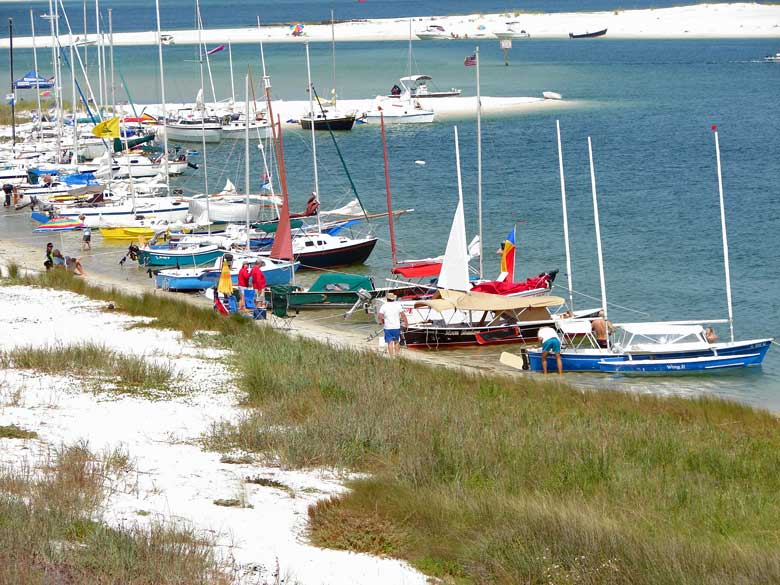 So I thought I'd do it again!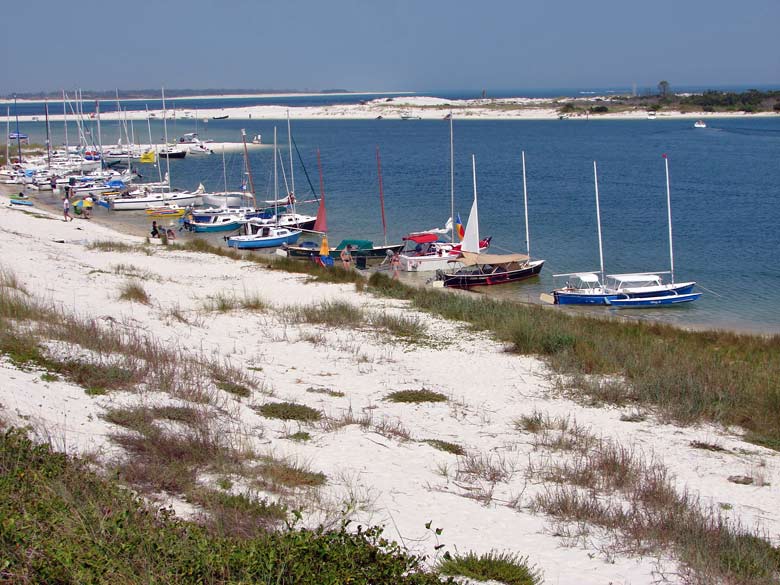 One more time?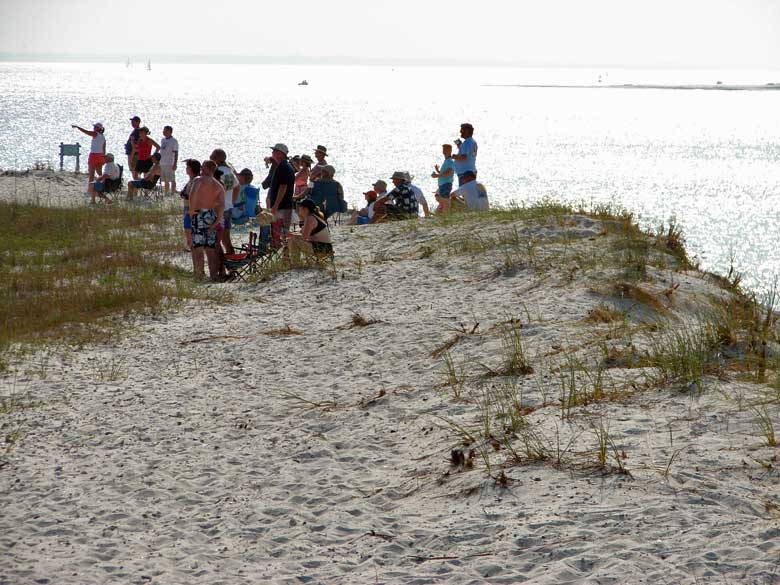 Tuesday morning watching the BLUE ANGELS practice!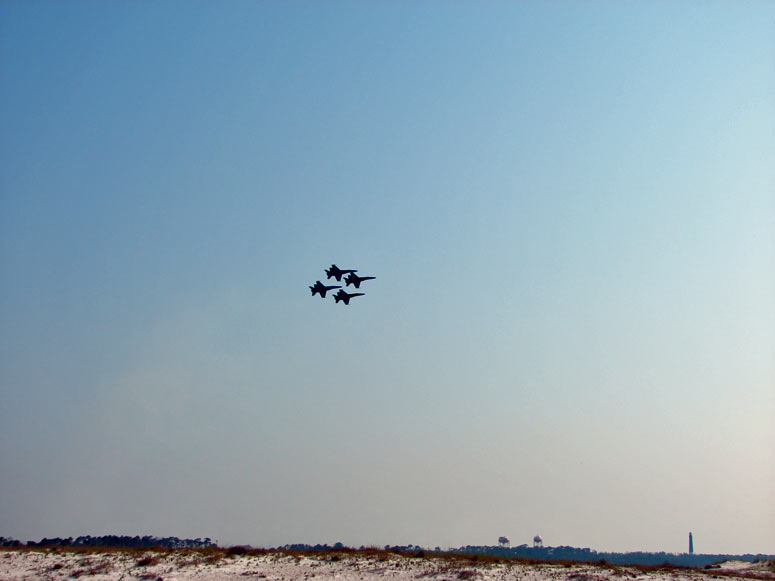 Look fast there they go!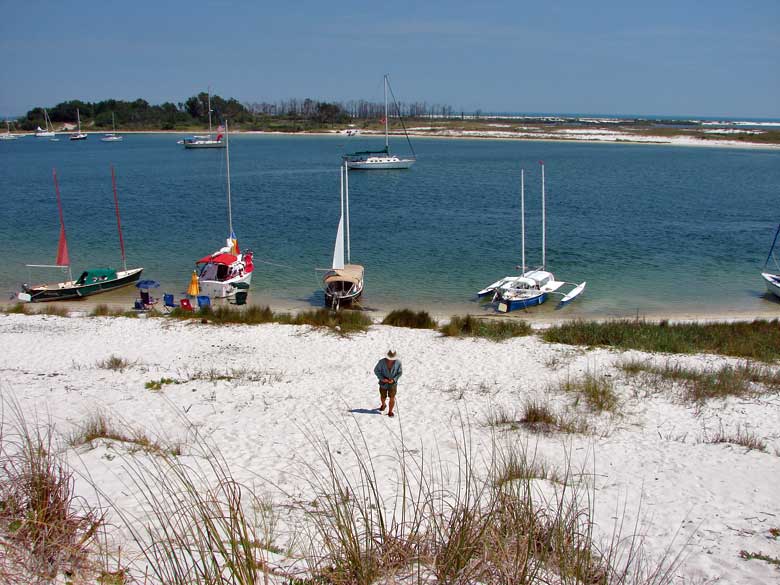 Ted coming toward the hill - WCTSS boats in the background.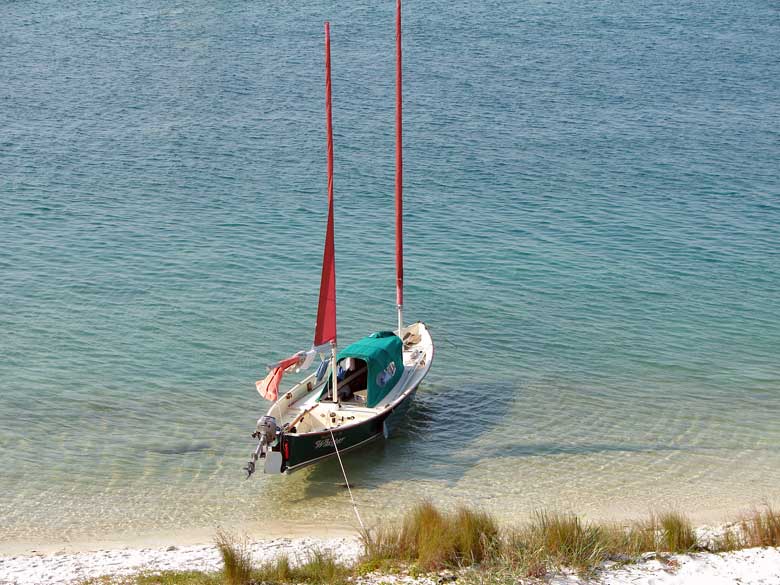 Whisper at Mosquito Cove - Pensacola