Cayo Costa Cruise - Oct. 19-21 - 2007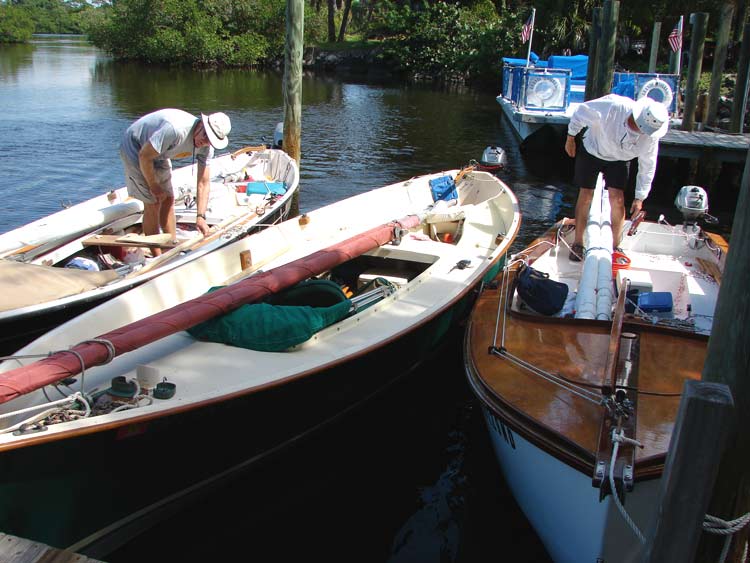 Bill Fite and Dale tidy up their boats behind Grand Tours Kayak Shop in Placida Florida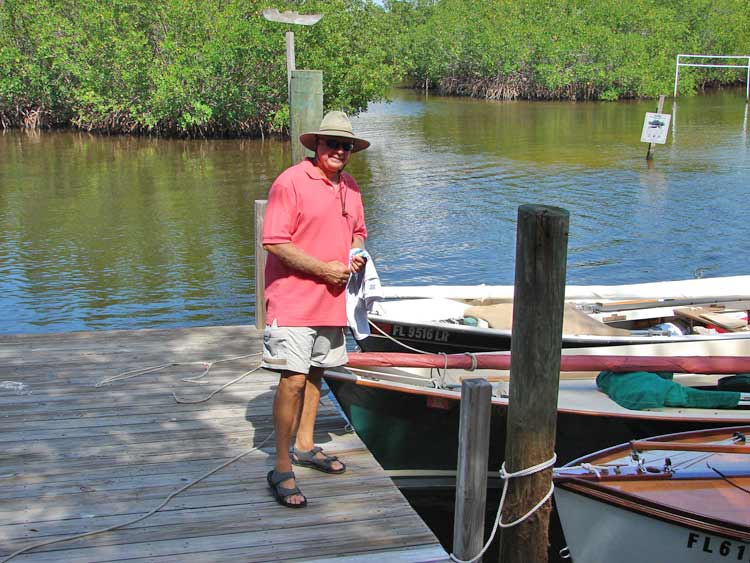 Bill Dolan - AKA Catboat Willy - Met us at the dock and took us all to lunch! Thanks Bill!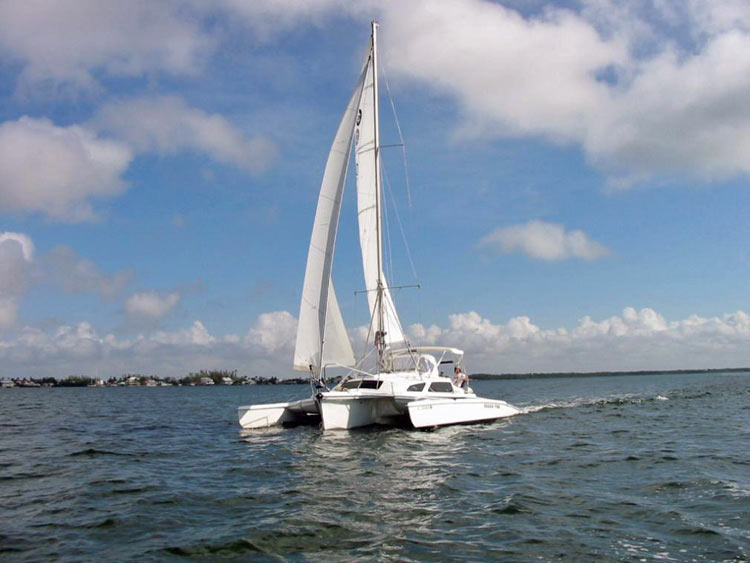 Breakin' Wind on the way to Pelican Bay from Cape Coral. Photo by Dave Barnicoat.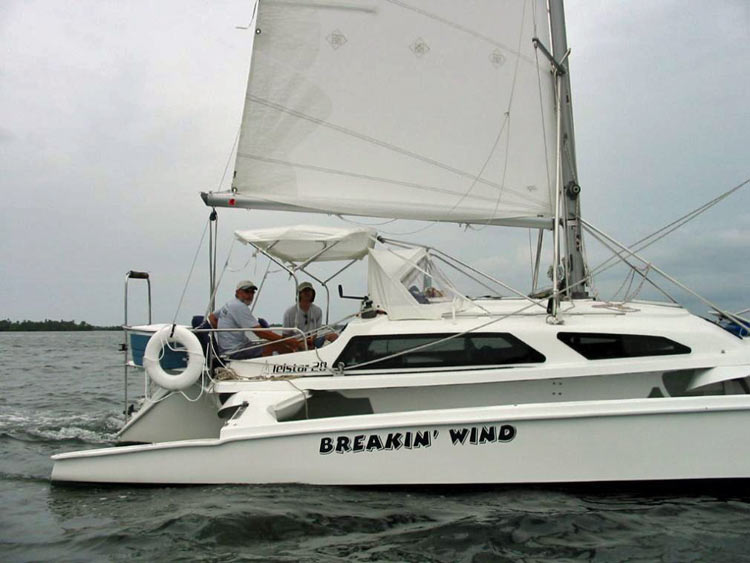 Here they come.... and there they go!! - Photo by Dave Barnicoat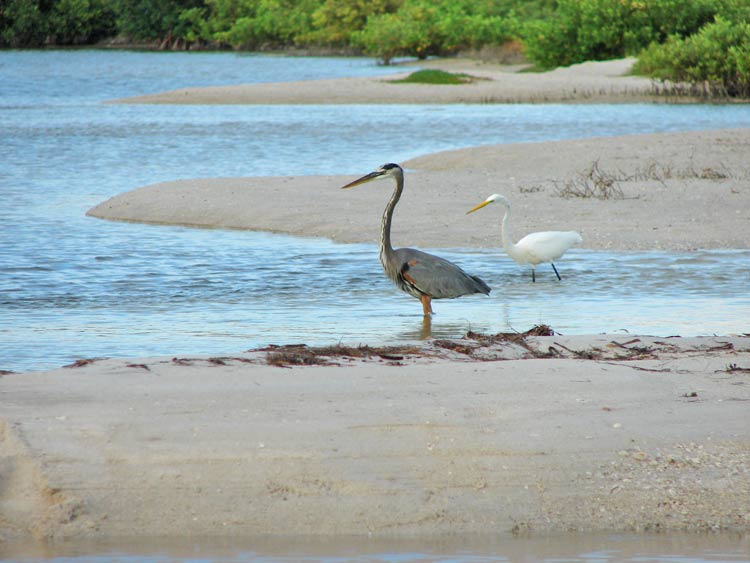 The resident fishers of the "pass" into the little cove - north end of Pelican Bay.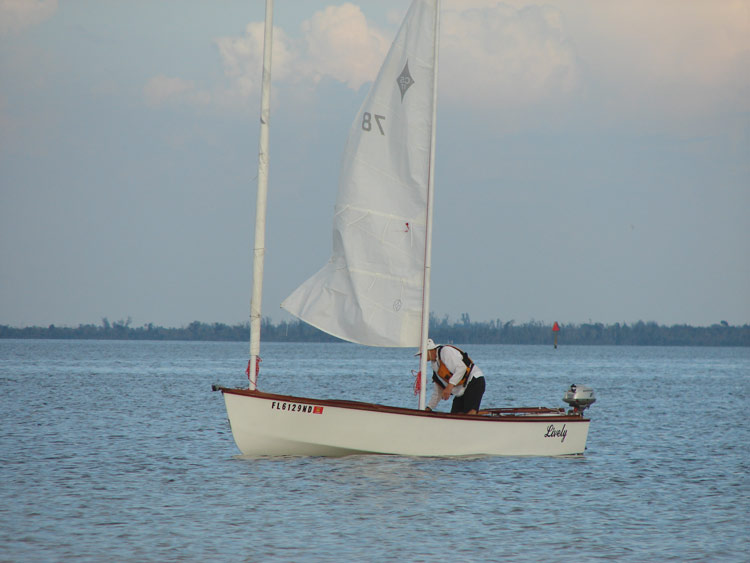 Dale Arrives in Lively - Core Sound 17
Paul and Dodie Waggoner's SeaPearl Tri - Wing-It in the cove.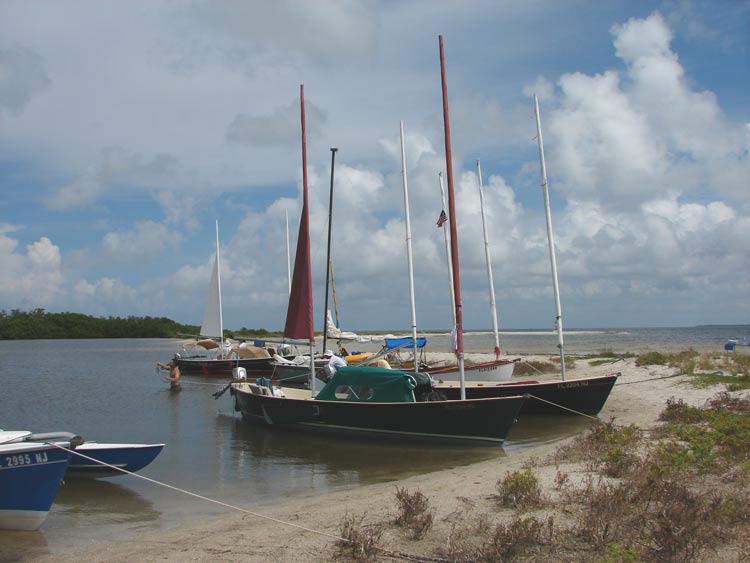 Early arrivers - Wing-It, Whisper, Brogan, Lively, Ted's Sunbird
, and Moonshadow.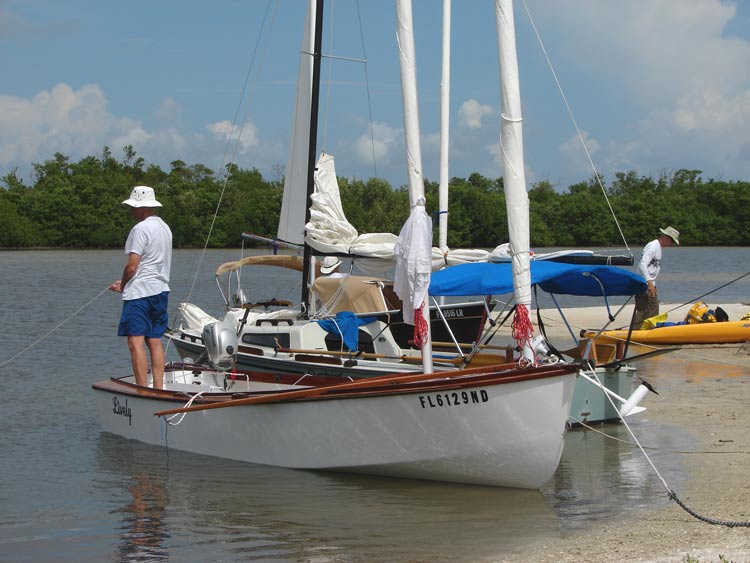 Dale tends a stern anchor - John Johns sets up tent on Hobie Adventure Island.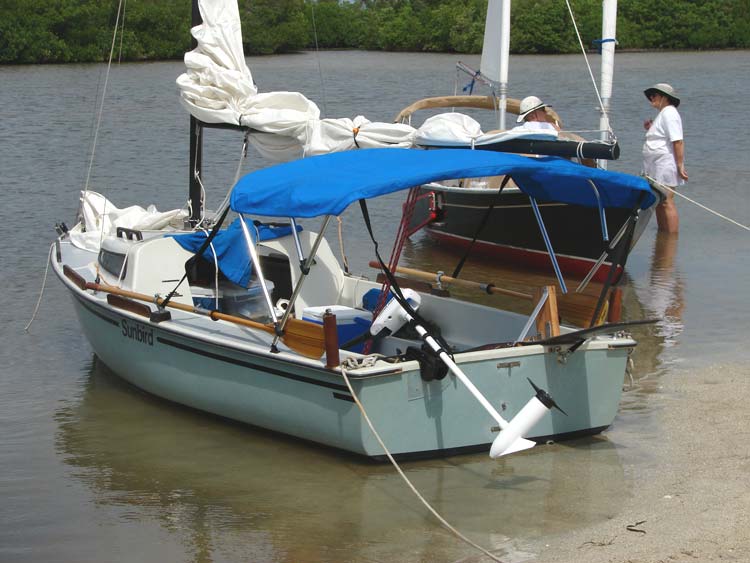 Ted Jean's adaptation of a Sunbird 17 to a minimal cruiser !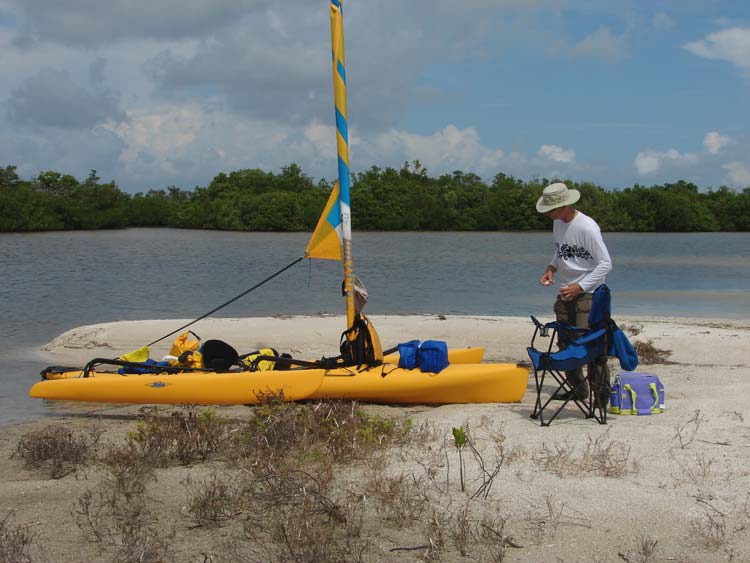 John Johns has a lot of great equipment and ideas for the Everglades Challenge 08.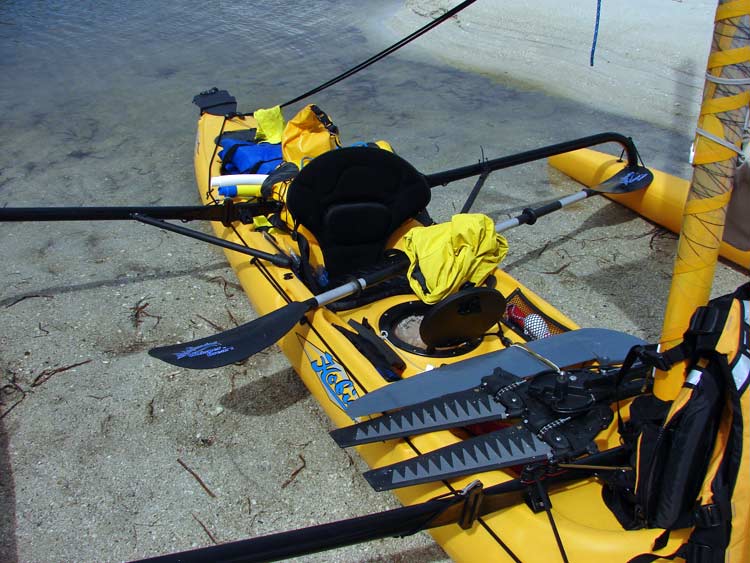 And you thought a Hobie was a simple boat?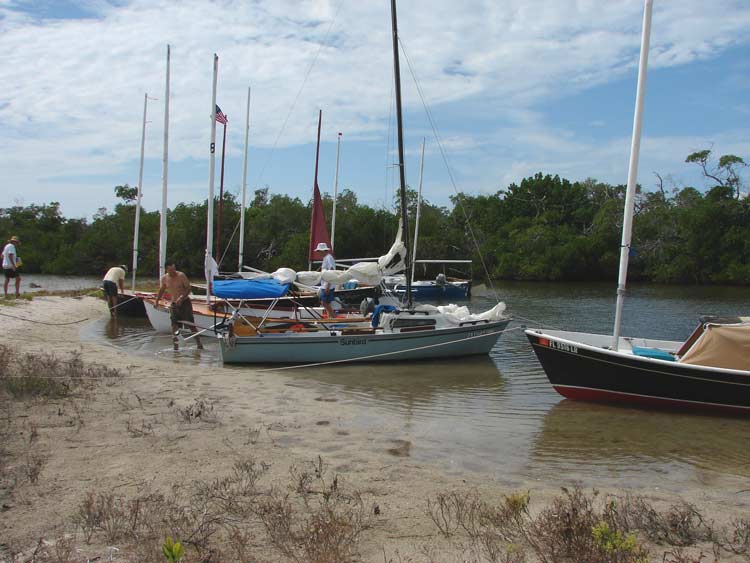 Another shot of the protected little beach anchorage on the north end of Pelican Bay - shallow boats only!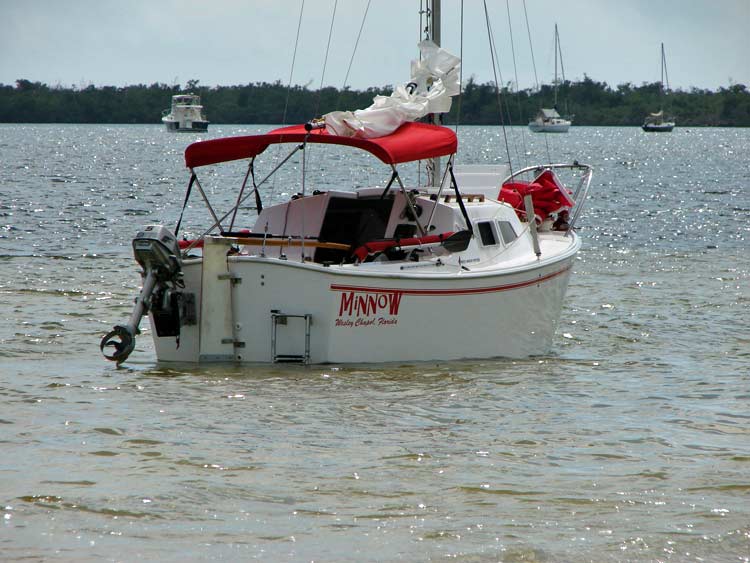 Minnow - Ed and Becky Comb's immaculate Potter 19.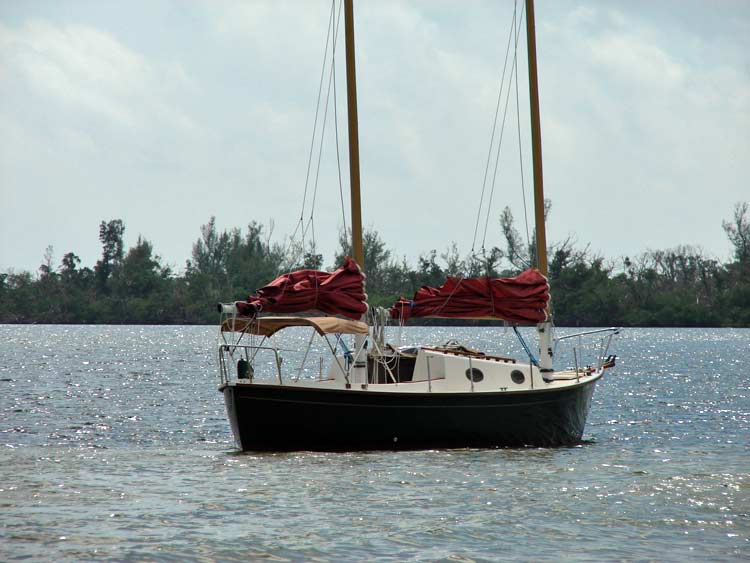 Joy-Sea - Billy and Joyce Van Deusen's lovely SeaPearl 28.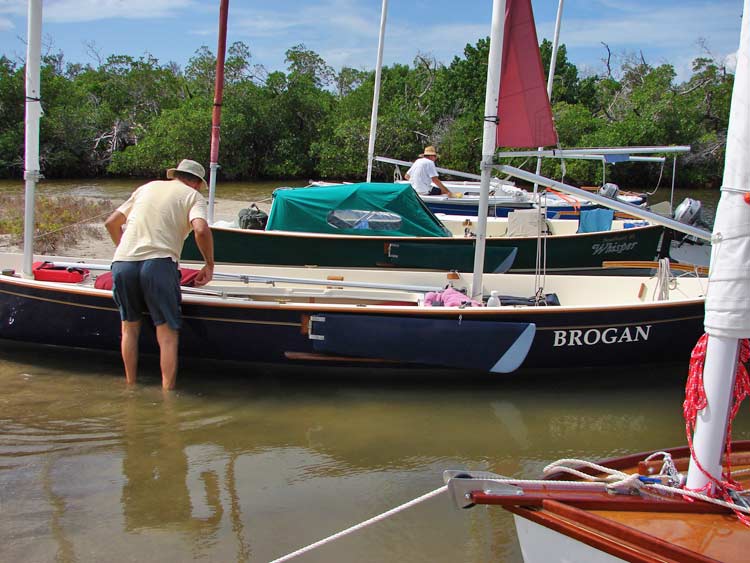 Paul Myer's organizes equipment aboard Brogan his SeaPearl 21.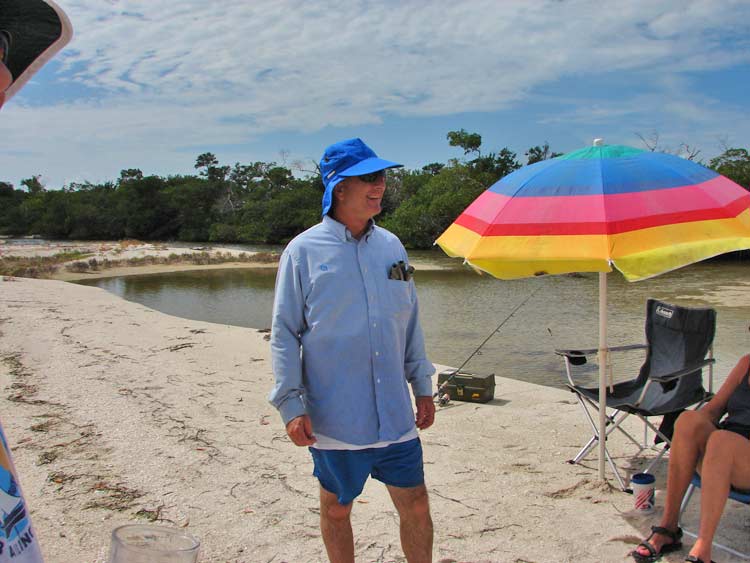 Billy Van Deusen of Pine Island survey's the scene.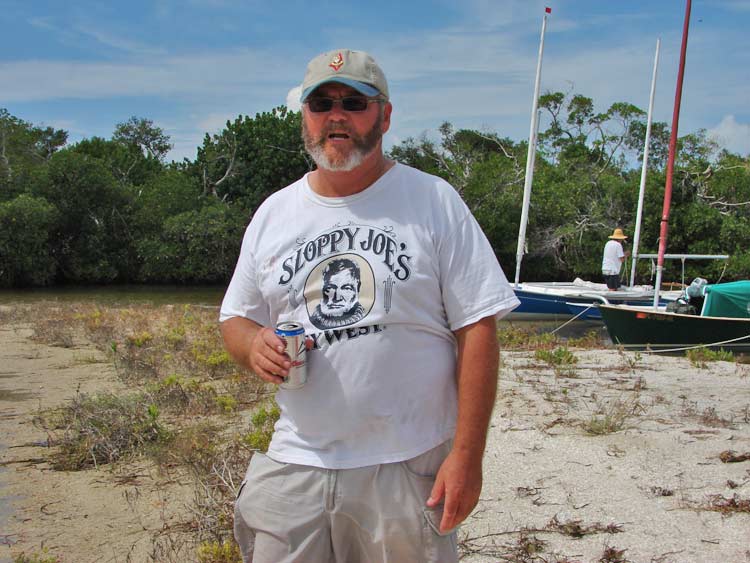 Ed Combs AKA - Ernest - with favorite beverage in hand.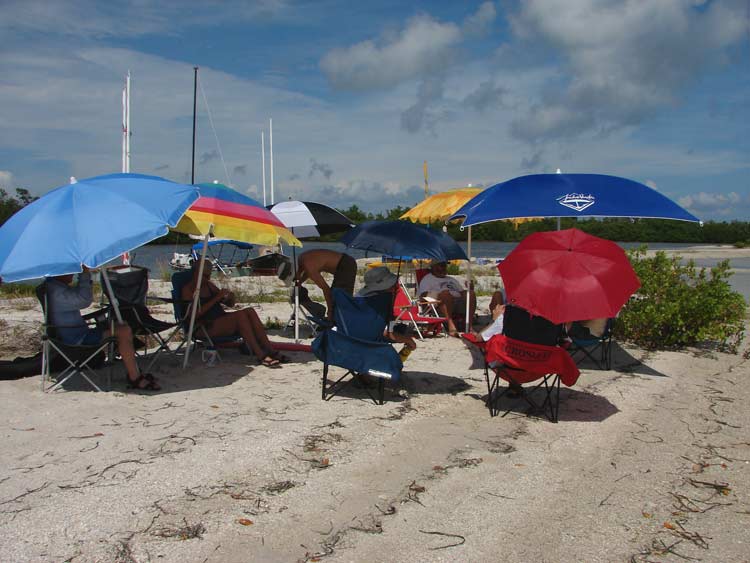 It was a HOT afternoon, and the beach umbrellas popped up like mushrooms!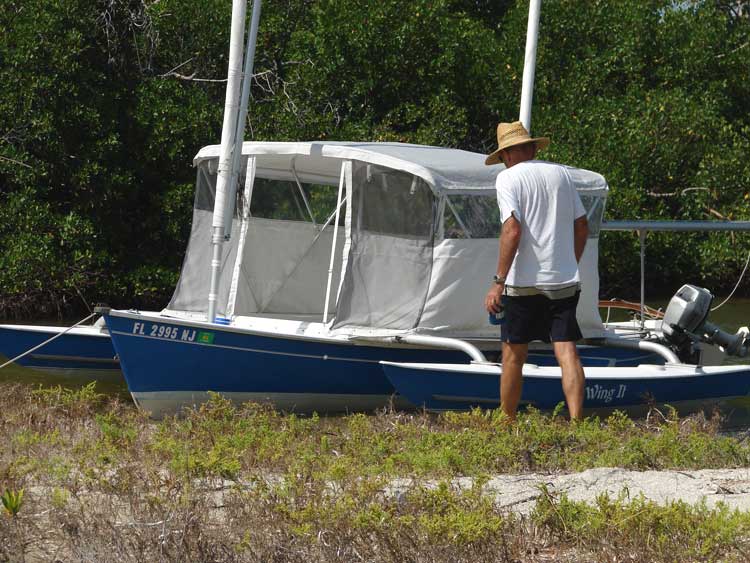 Paul set up his new convertible cabin aboard Wing-It - complete with 6.4 headroom!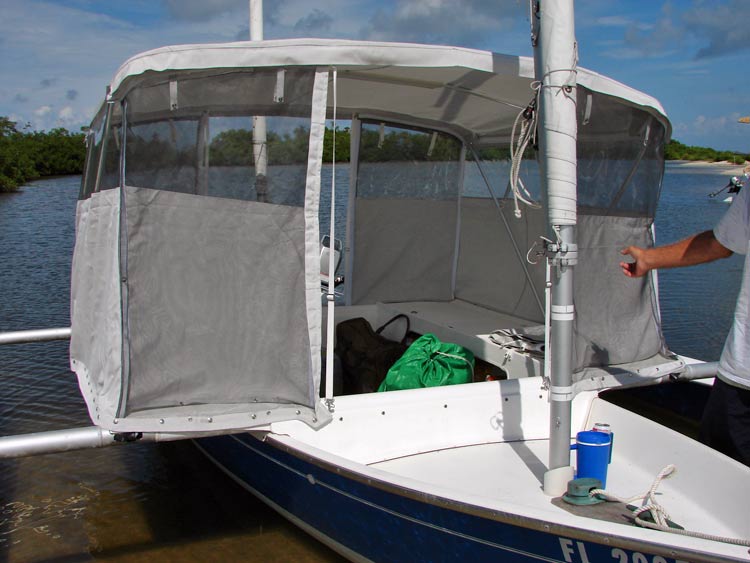 They sleep on the wing decks and keep all the beach gear and camping supplies in the main cabin.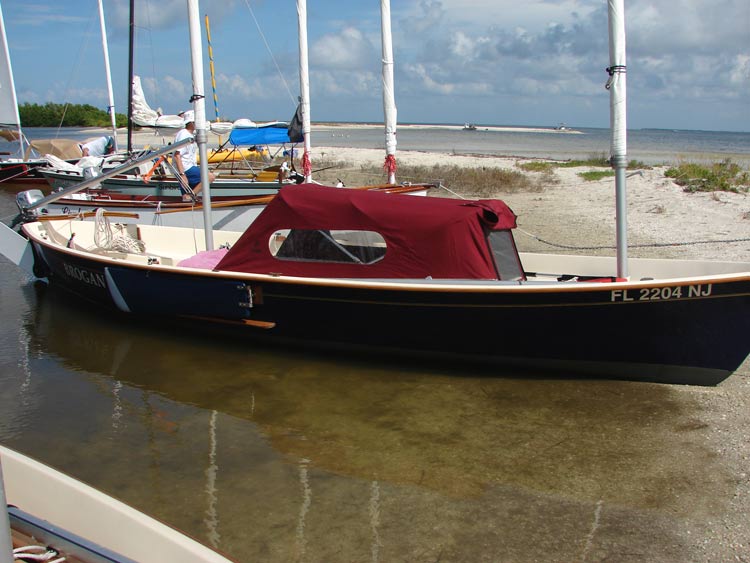 Beautiful Brogan - Paul Myer's SeaPearl 21!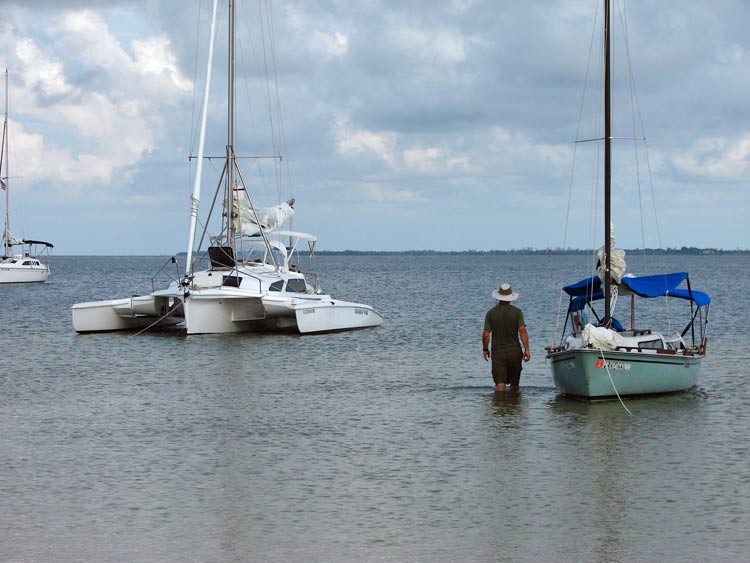 Terry Poling's Telstar 28 Trimaran arrived!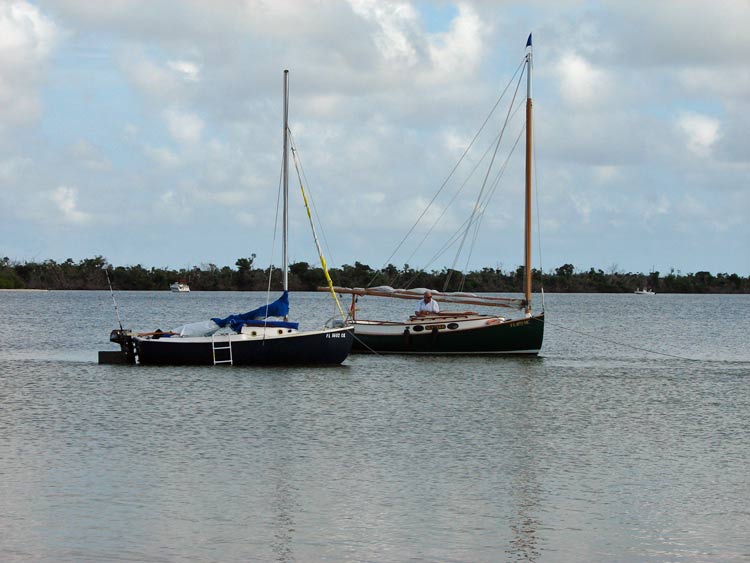 Rich Janelle's Compac 16 and Bill Dolan's Marshall 18 catboat!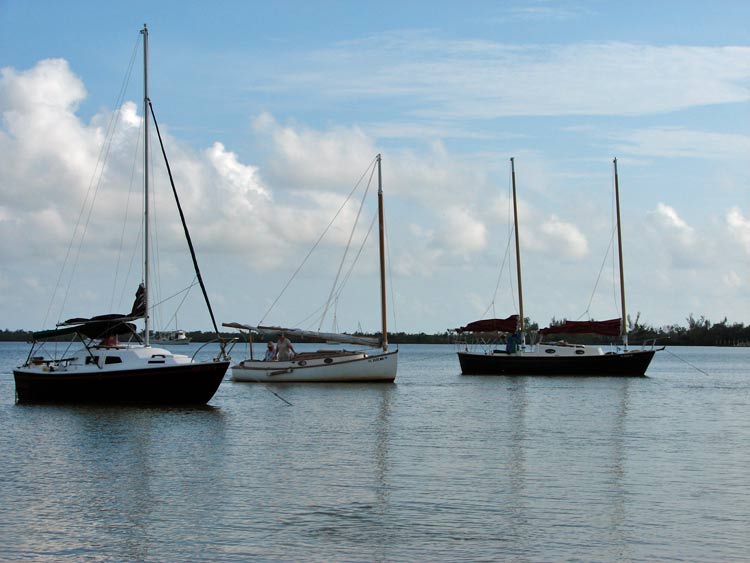 Dave Barnicoat's Potter 19, Wayne and Pat's Marshall 18, and the SeaPearl 28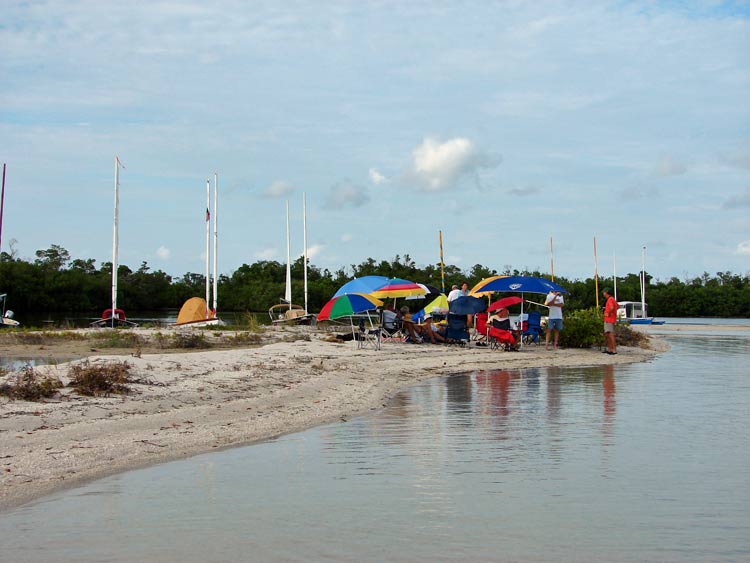 The cookout gets going!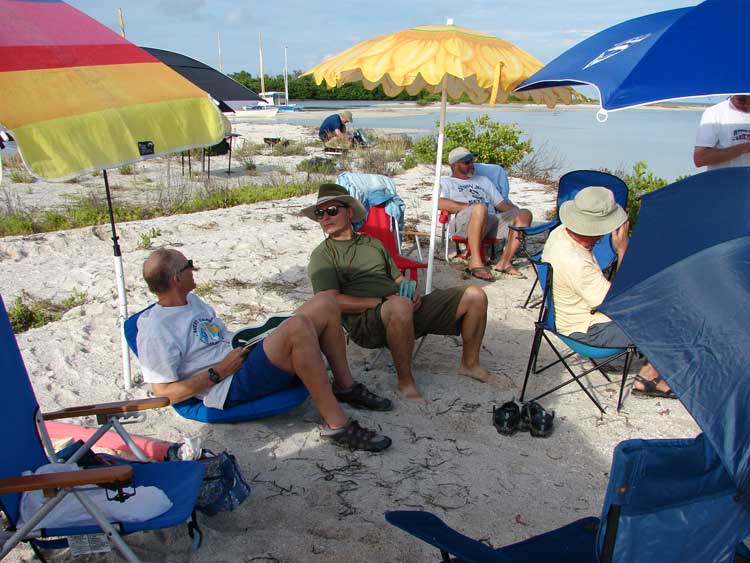 So what do you think the yachtees are doing right about now??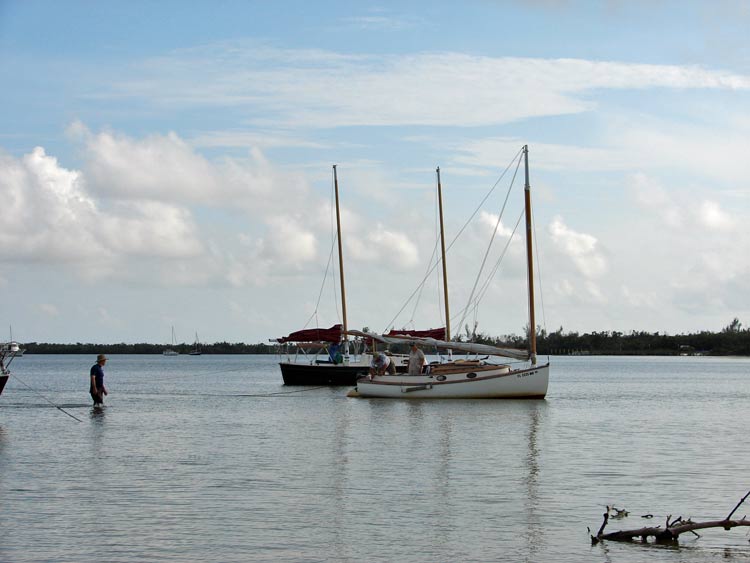 Is this the best spot to anchor?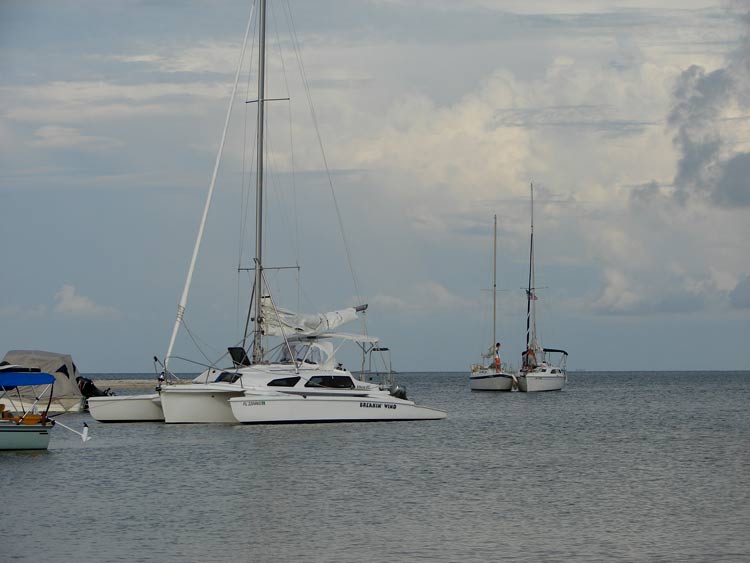 Roger and Kay's powerboat, Terry's Tri, Ross Ericson's O'Day 25, and Michael Smith's Hunter 26.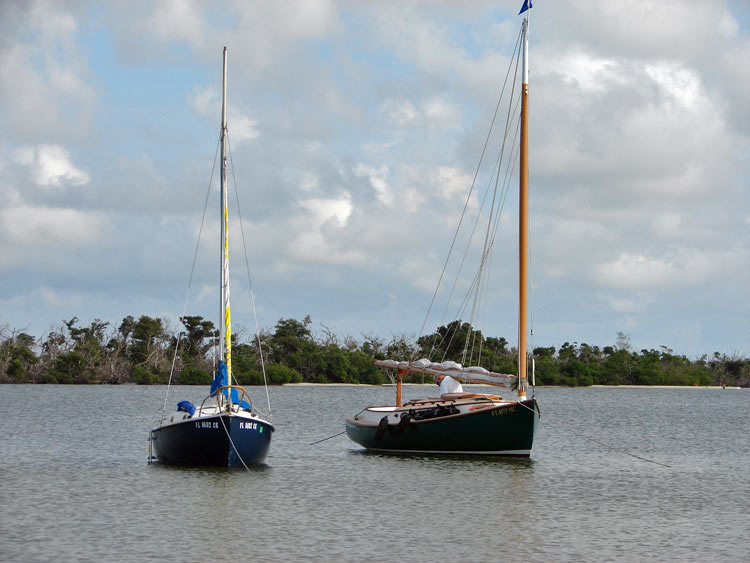 Nice shot of Rich's Compac 16 and Bill's Marshall Sanderling.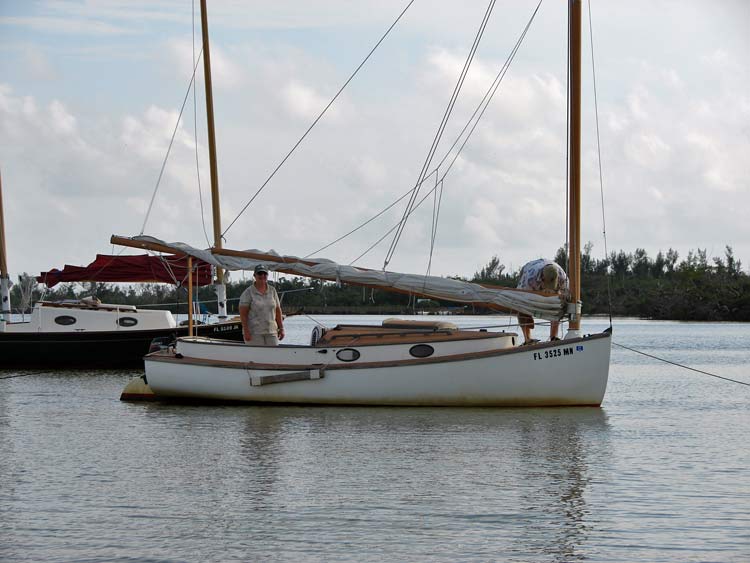 Man! Those Marshall's have nice lines!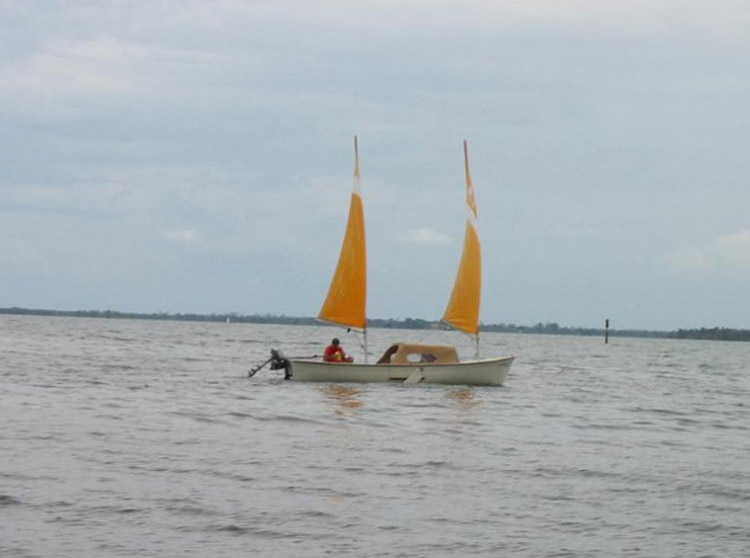 Richard Anderson sailing his SeaPearl 21 - Sea Nile - Photo by Dave Barnicoat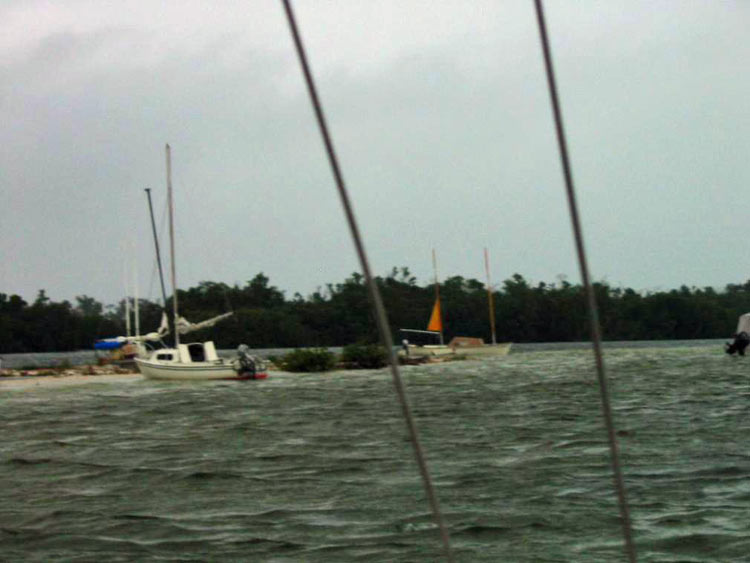 Wild times Saturday morning! Shot by Dave Barnicoat. Now that little cove looks pretty good!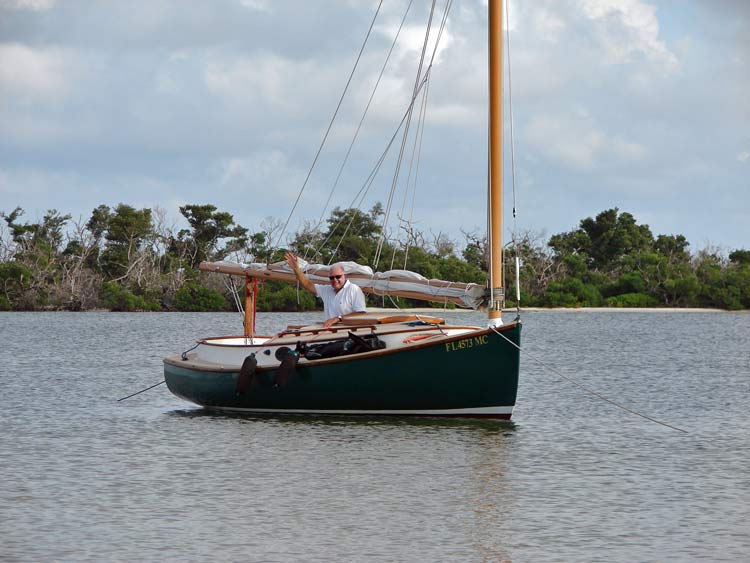 Hey Bill! Thanks for the great hospitality!