10,000 Islands Cruise -Jan 2008
Photos by Terry and Dawn Poling and Ken Williams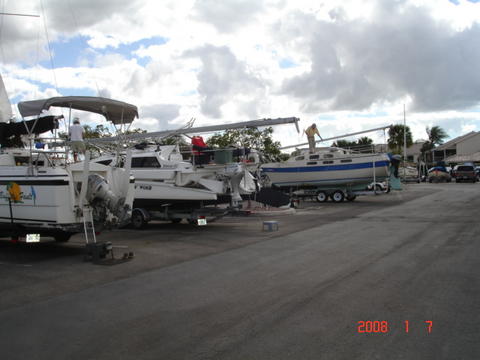 WCTSS boats rigging up at Port-of-the-Islands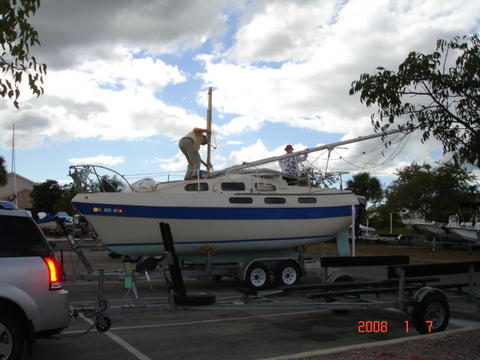 Al and Geri Holmes from Sarasota raise the mast on their Buccaneer 24.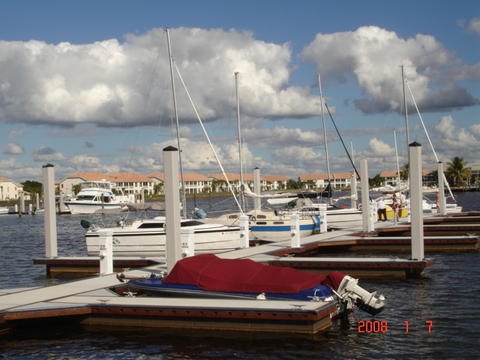 Port-of-the-Islands new floating docks!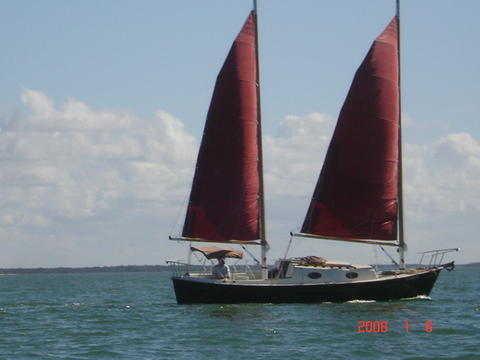 SeaPearl 28 "JoySea" - owned by Billie and Joyce VanDeusen.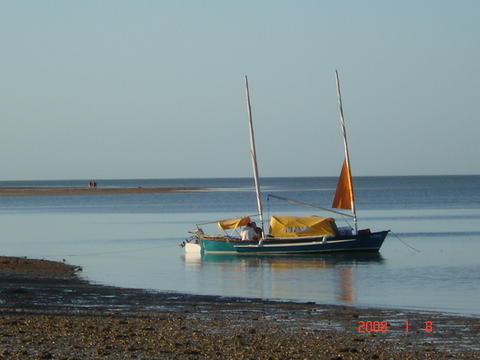 Roger and Kay McLarry's well traveled SeaPearl 21 Trimaran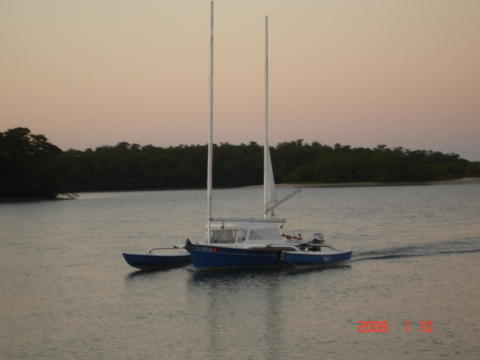 Paul Waggoner's SeaPearl Tri - Wing It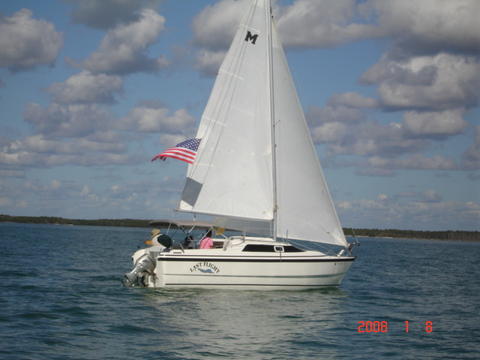 Kenny's MacGregor 26 under sail.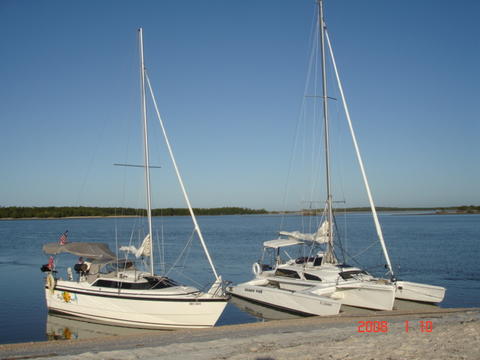 Mary and Dave's Mac X with Terry's Telstar 28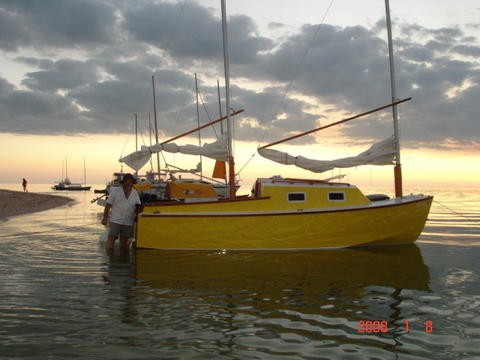 Scott and Dina Dunsworth's Belhaven 19 - B & B Yacht Designs.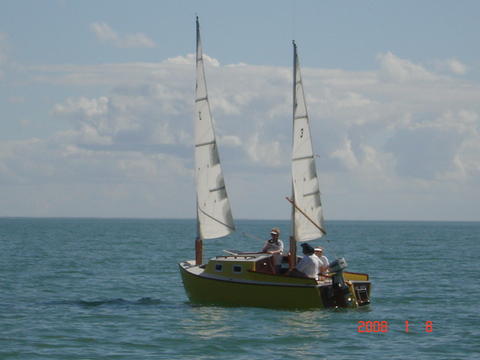 The Belhaven Cat Ketch under sail.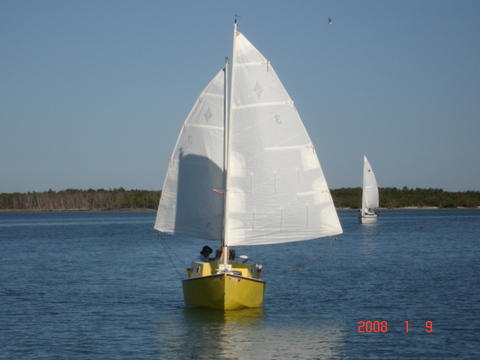 Cat Ketches are great on down wind runs!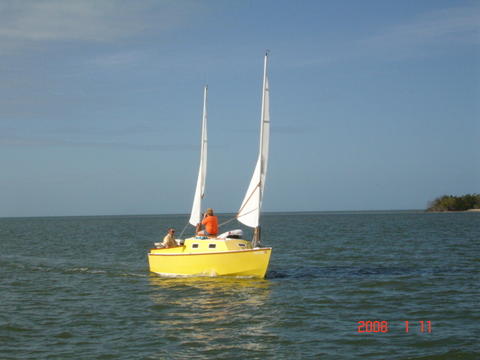 Belhaven goes upwind too!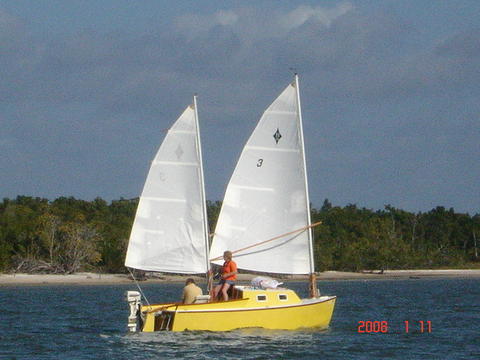 Entering the anchorage.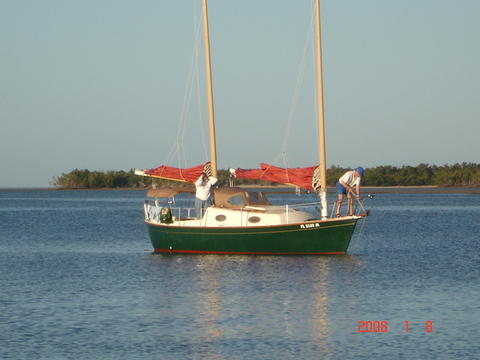 JoySea - dropping the hook.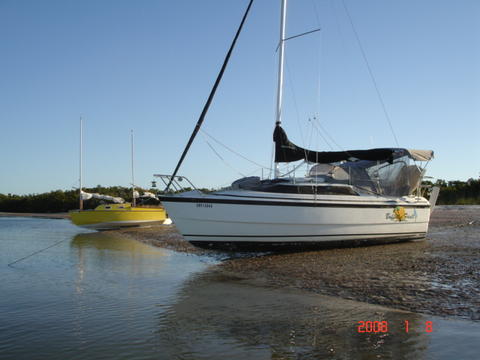 High and Dry at low tide.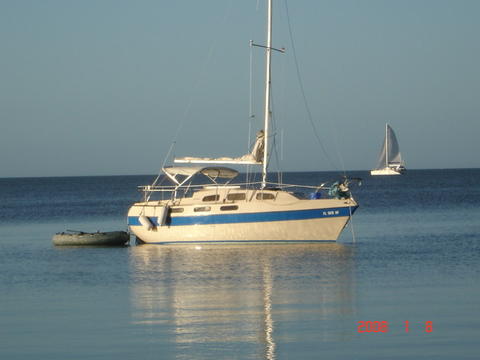 Al's Buccaneer at anchor.
Í
Al's Buccaneer 24 under sail.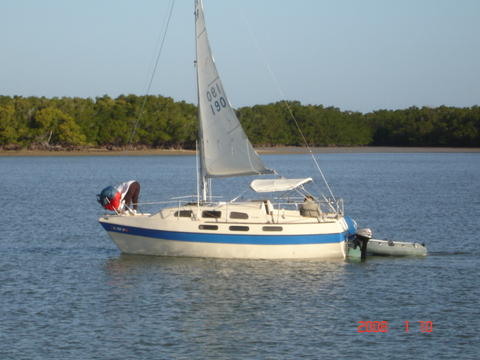 Getting the anchor ready.
Dave Forrester head chef.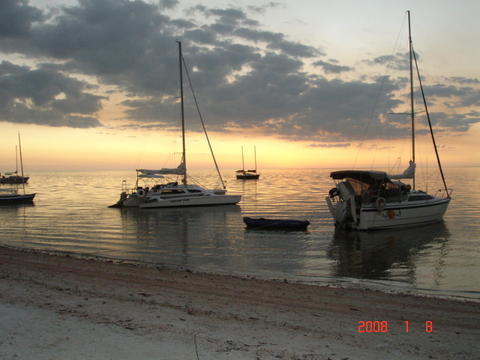 Sunset on the WCTSS Fleet.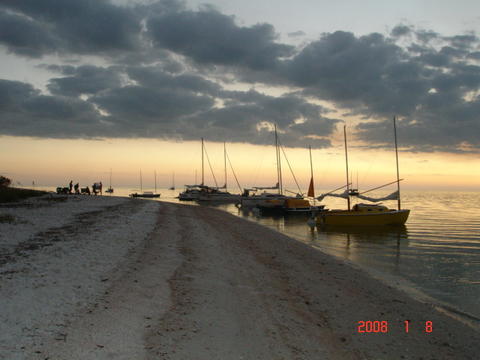 Perfect 10,000 Islands setting!
Paul, Mary, Dave and Terry around the campfire.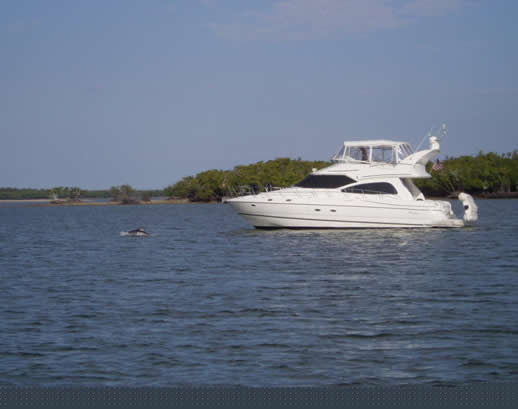 50 Footer being with porpoise escort.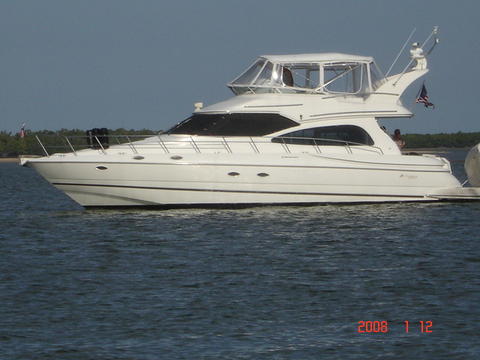 Terry's Pal's boat. Drinks at 5.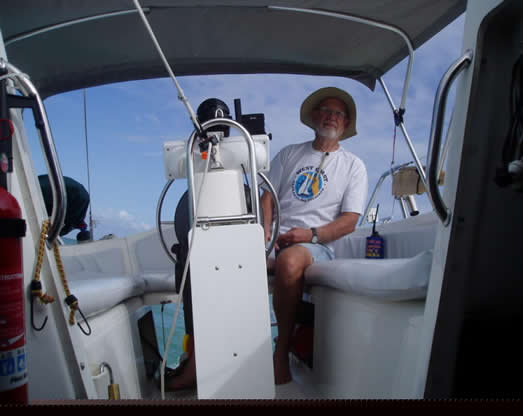 Ken enjoying a perfect day!
Terry and Dawn's Telstar 28 ripping along under jib only.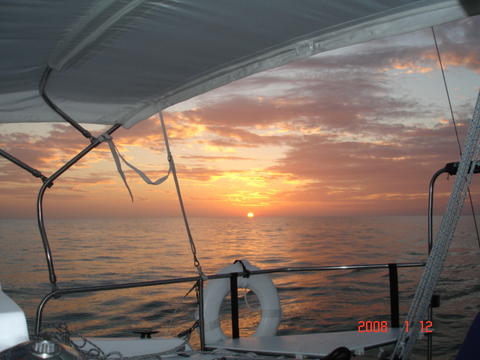 Terry's parting shot!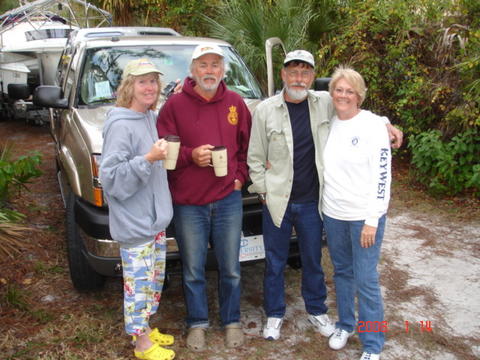 Mary, Dave, Terry and Dawn ready to move on!
Join us next year!