Lake Seminole - Feb 16th 2008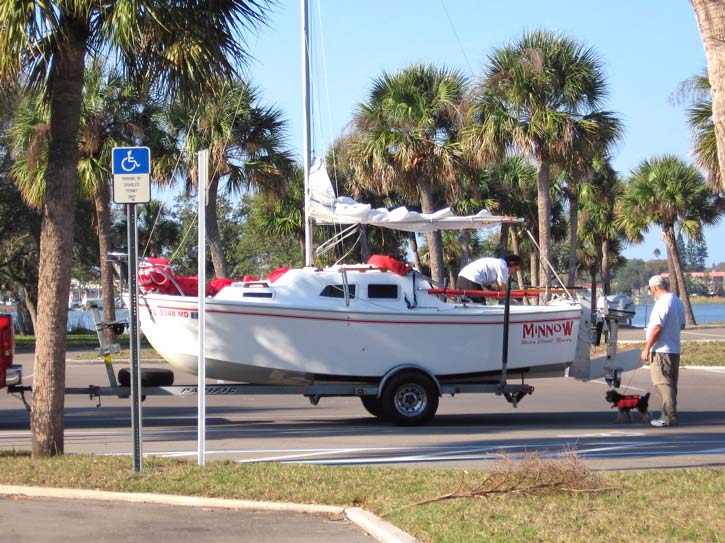 Ed and Becky Combs' Minnow - rigged and ready.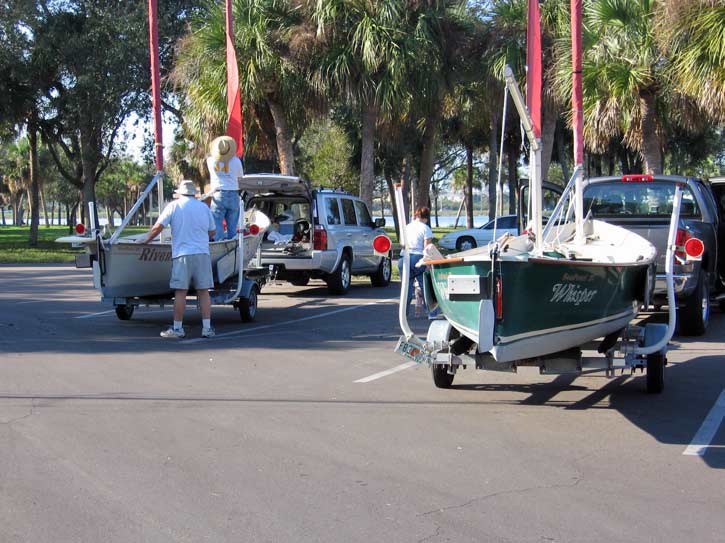 Stew Whitehouse's Rivendell and Whisper - SeaPearl 21s.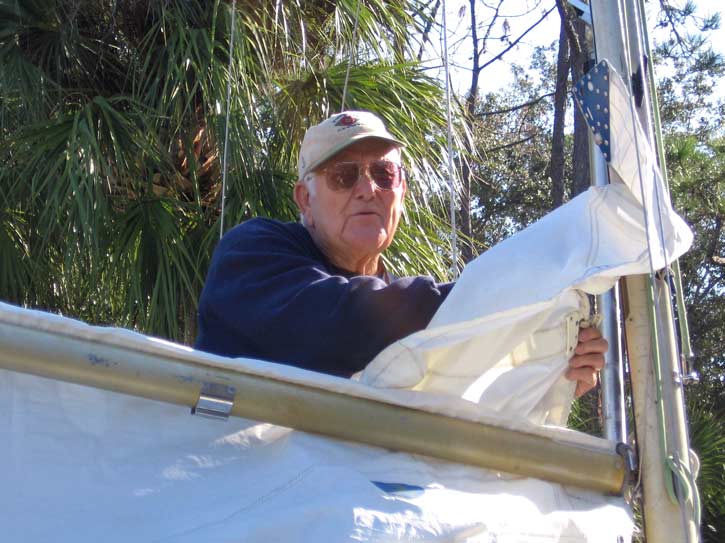 Bob Wood rigs his O'Day Mariner 19.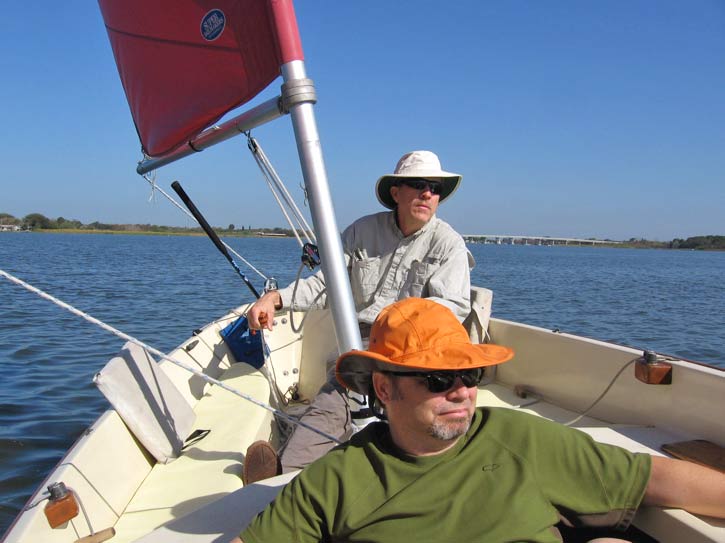 Judson King sailing Whisper while Jim Mitchell enjoys the center cockpit.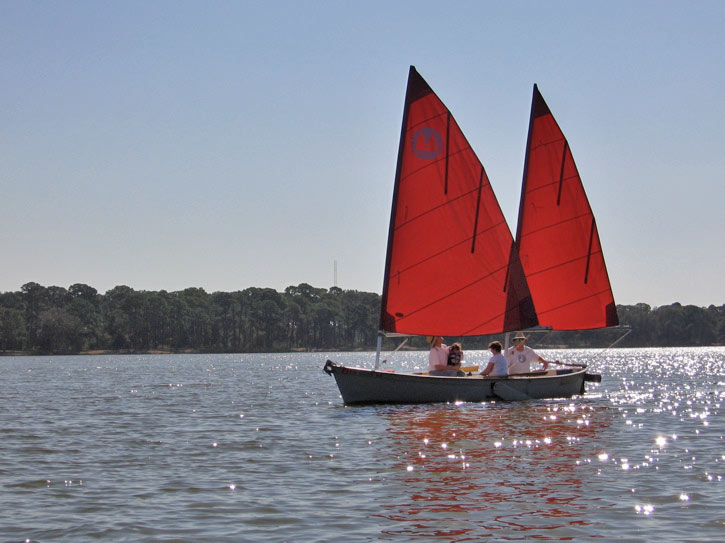 Rivendell with Stew's son, grand-daughter Cora and daughter-in-law aboard.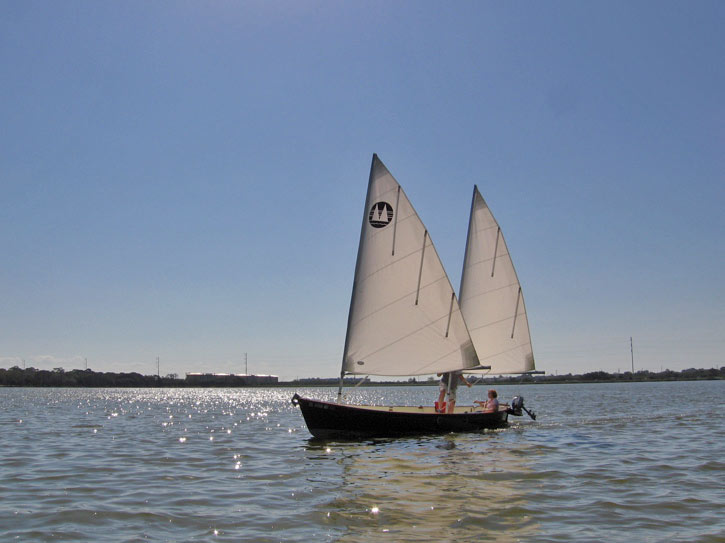 Steve Morrill and Sharon sailing Shadow - SeaPearl 21.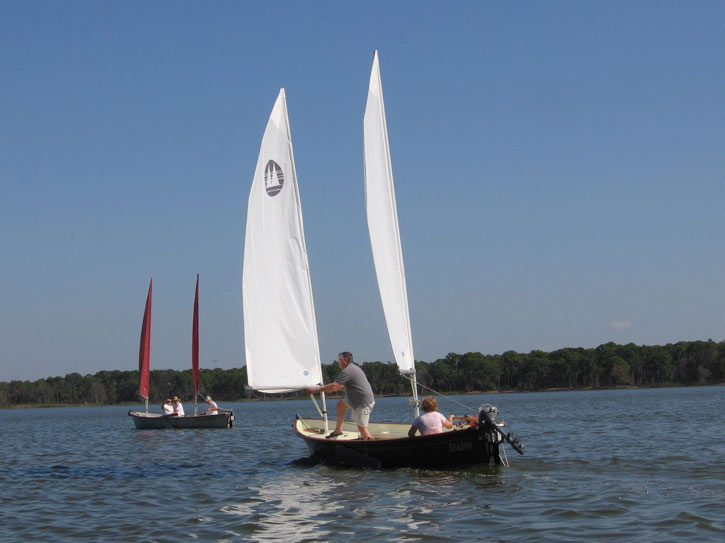 Steve adjusts the outhaul line on the mainsail.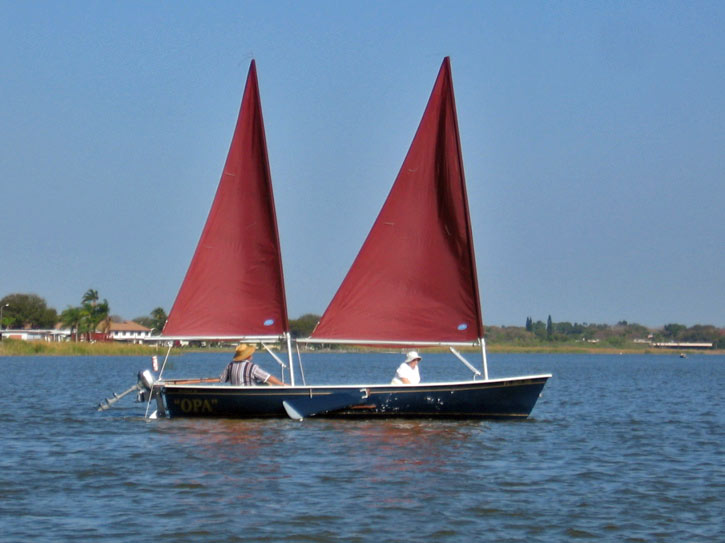 Bill and Ann Fleming sailing OPA - SeaPearl 21.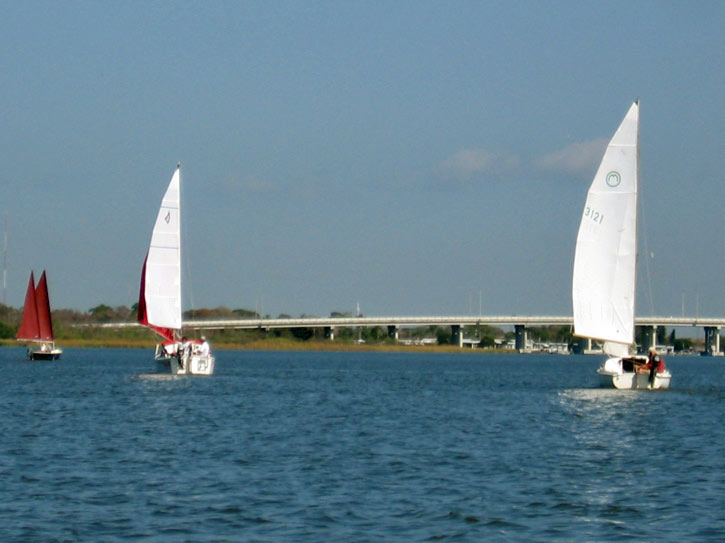 Opa, Minnow and Bob's Mariner heading for the bridge.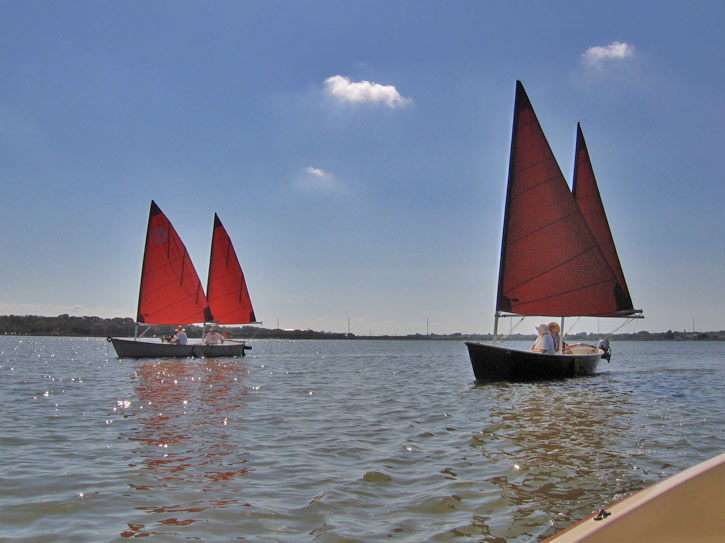 Rivendell and OPA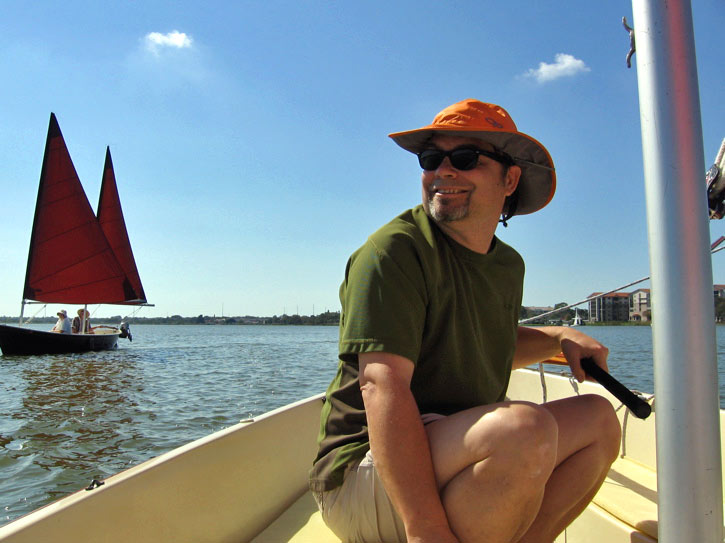 Jim Mitchell sailing Whisper - OPA. shadowing!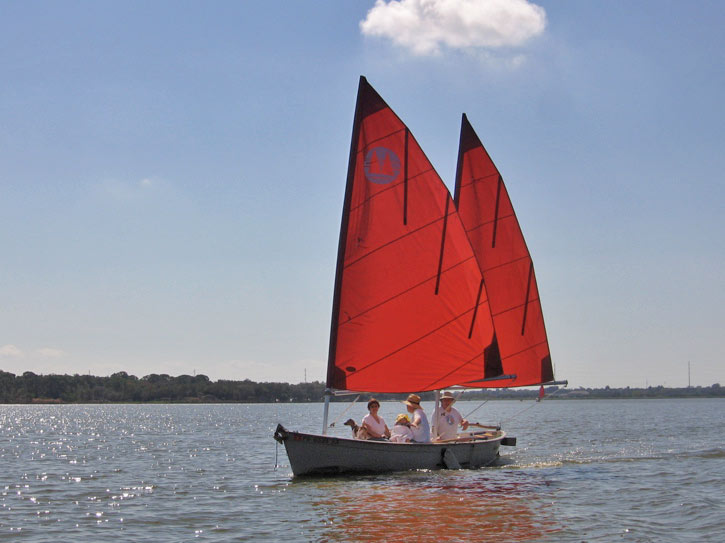 Rivendell with doggie mascot in the bow.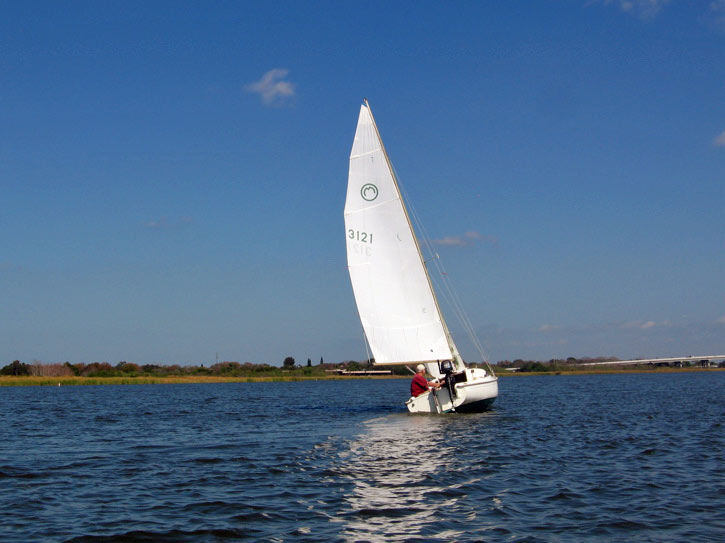 Bob picks up a breeze.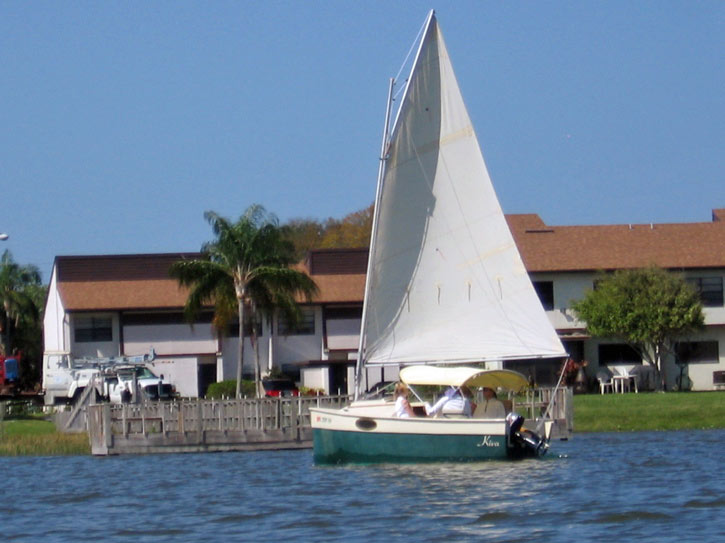 Art Gregory's Kiva - Peep Hen with Brenda Bell and relatives from Tenn.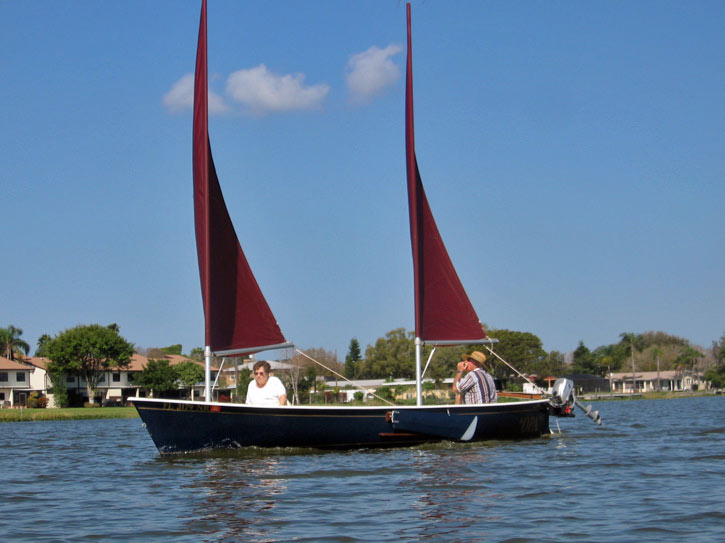 Ann and Bill Fleming aboard OPA.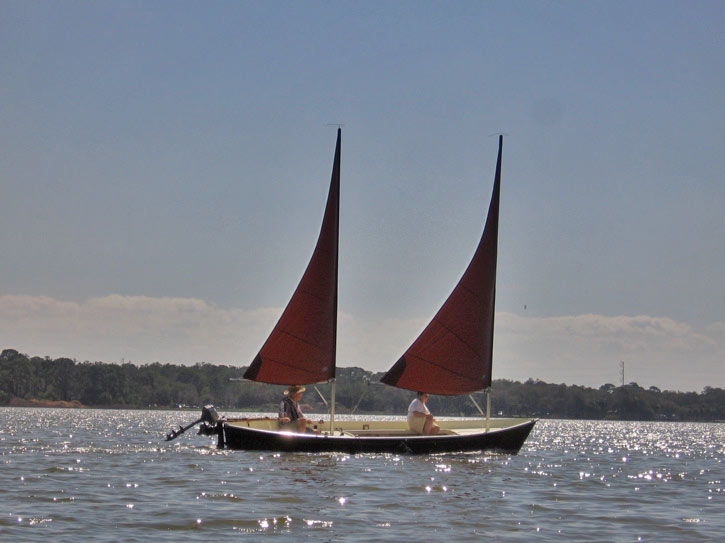 Opa going to windward! (I LOVE this shot!)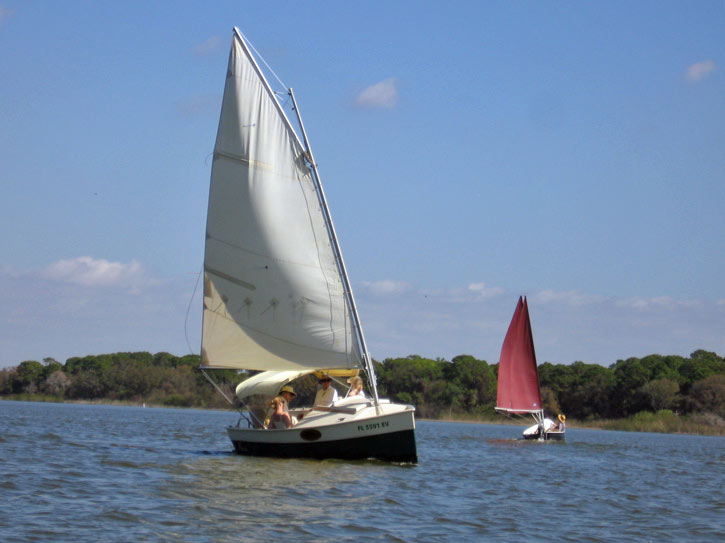 Kiva heeling to a puff - Opa sailing off the wind.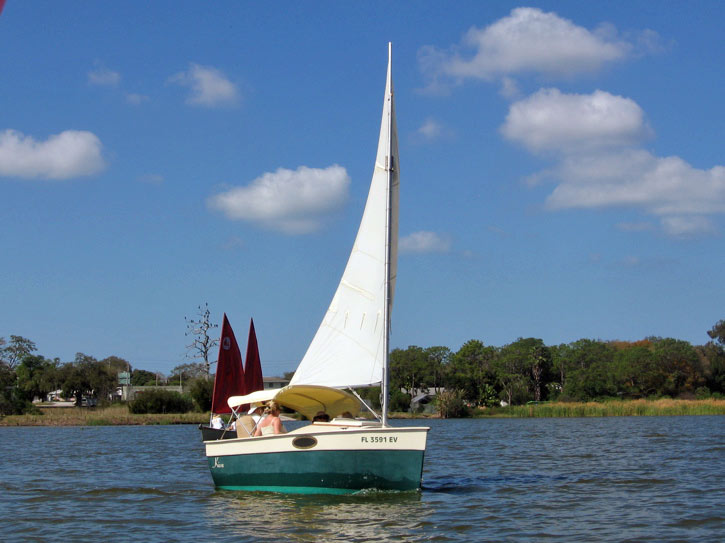 Kiva beats to windward.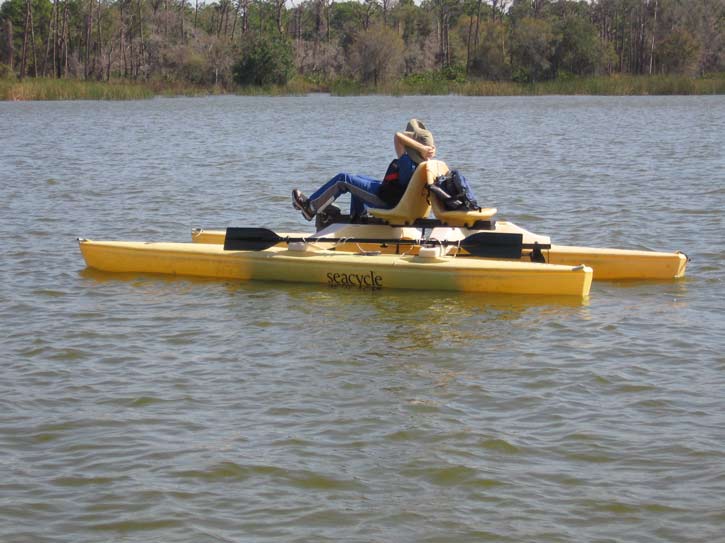 Steve Tonnesen's son pedals their "SeaCycle!"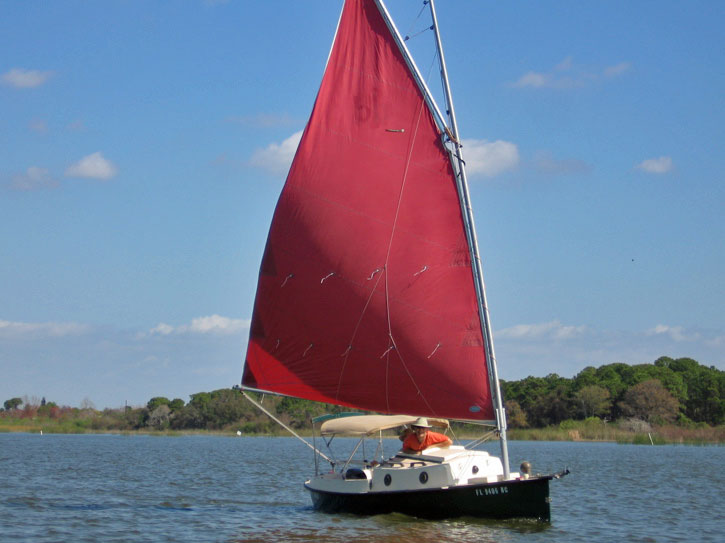 Steve's Turtle Grass crosses paths with Whisper.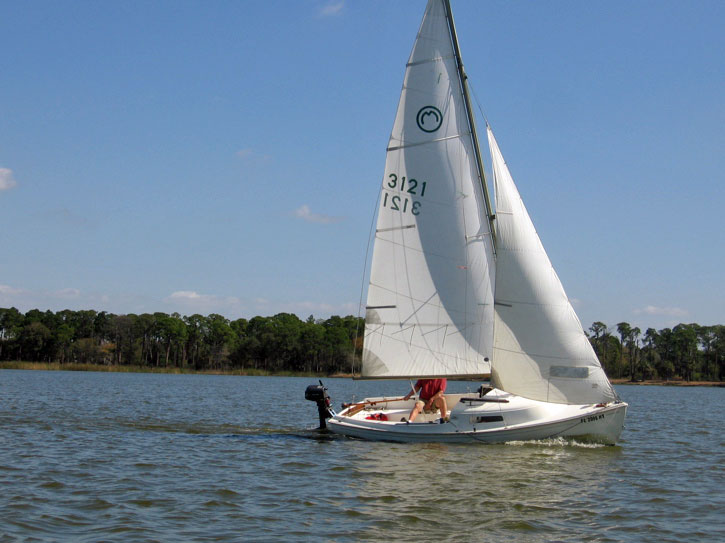 Bob's got the Mariner cooking to windward!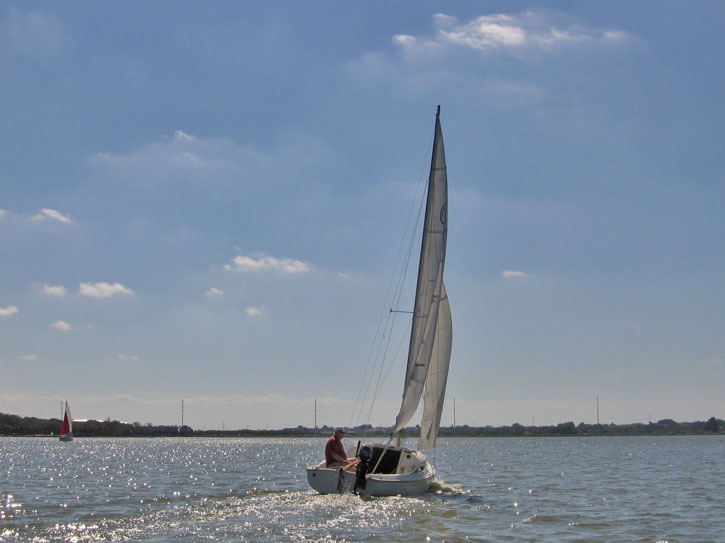 And trucking up the lake!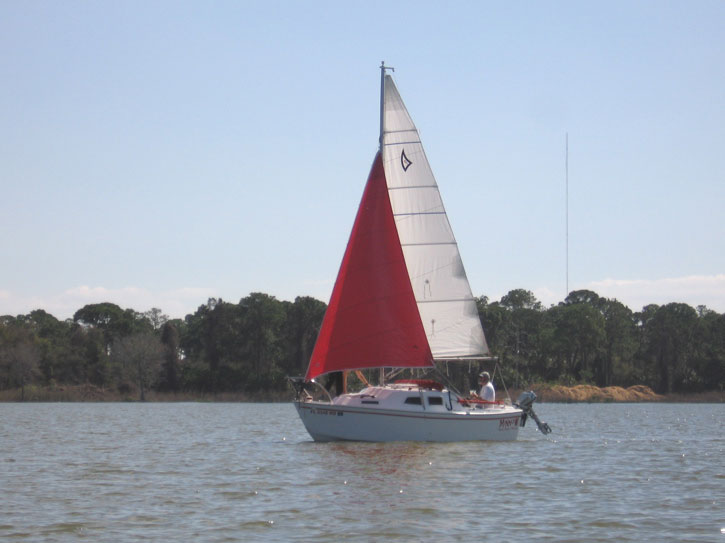 Minnow searchin' for a breeze!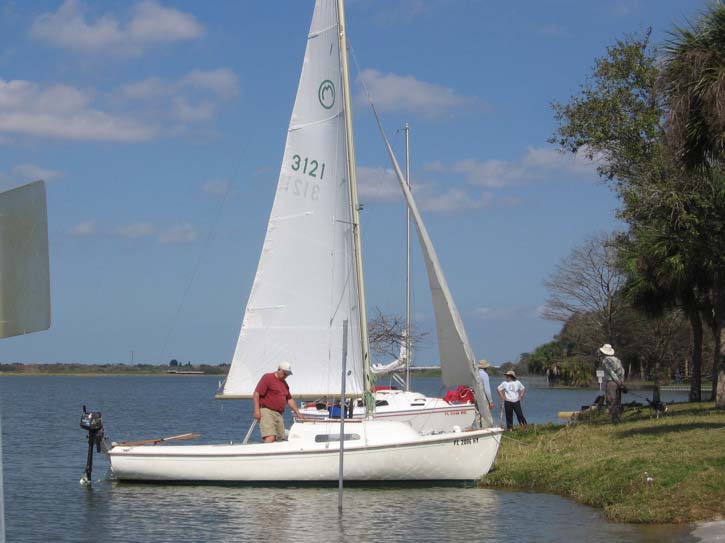 Bob is never late for lunch!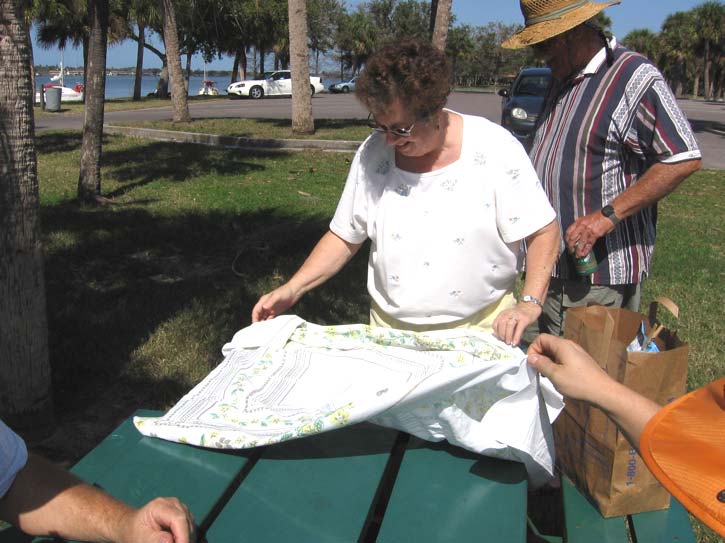 Ann Fleming brings a sense of style to our picnic with a tablecloth!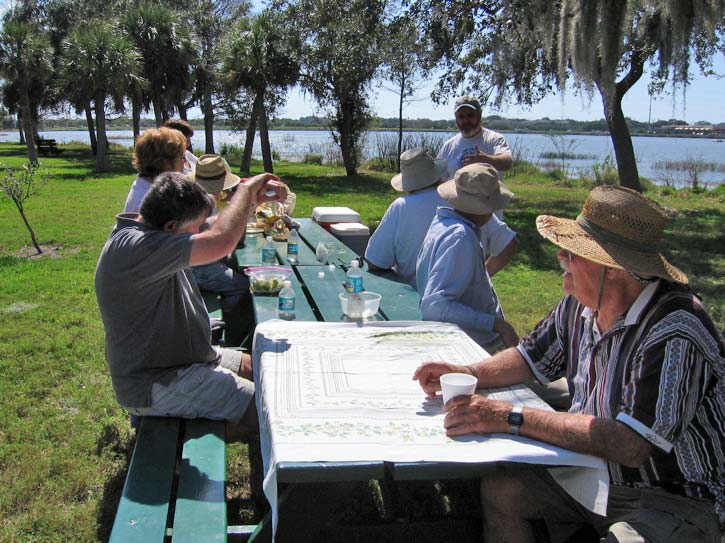 Candid shot at lunch.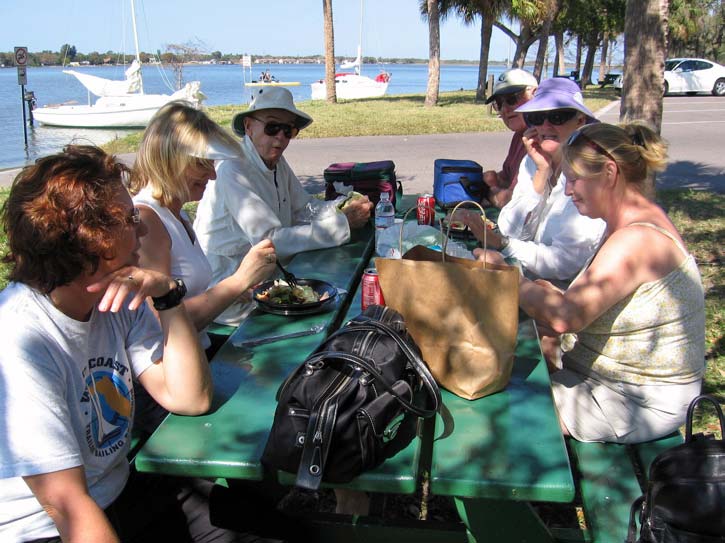 Becky and Bob visit the crew of Kiva.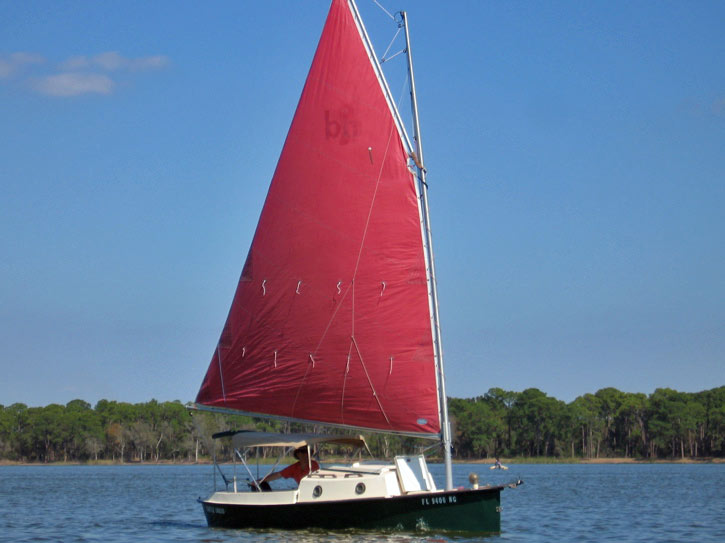 Great looking sail, Steve!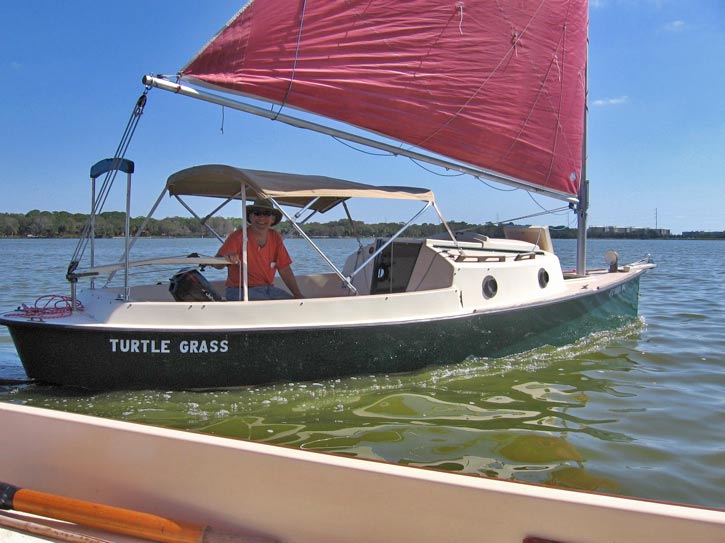 Who had the "right-of-way??"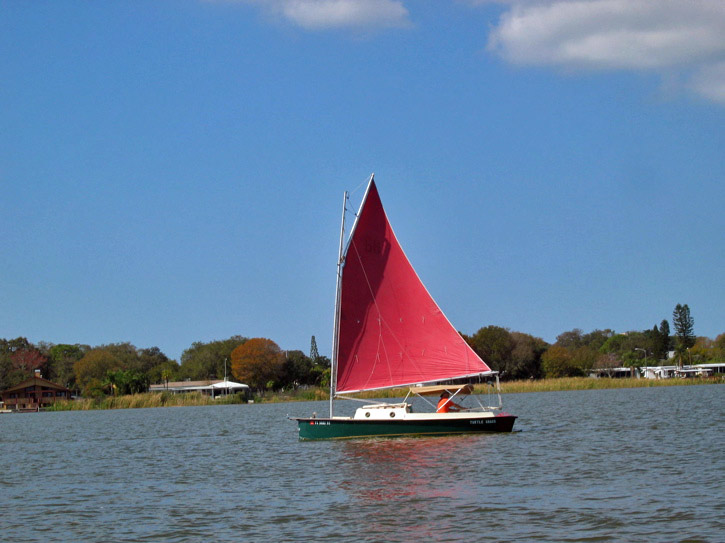 Turtle Grass going well. - Photo by Ed Combs.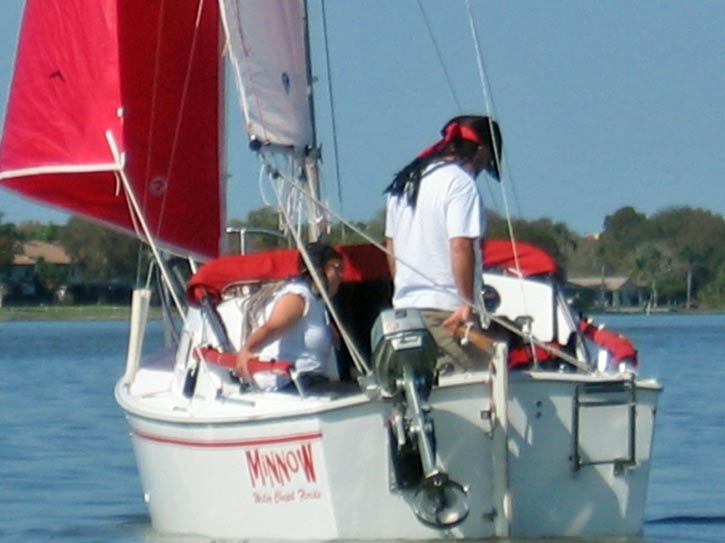 Minnow's crew breaks out the pirate gear!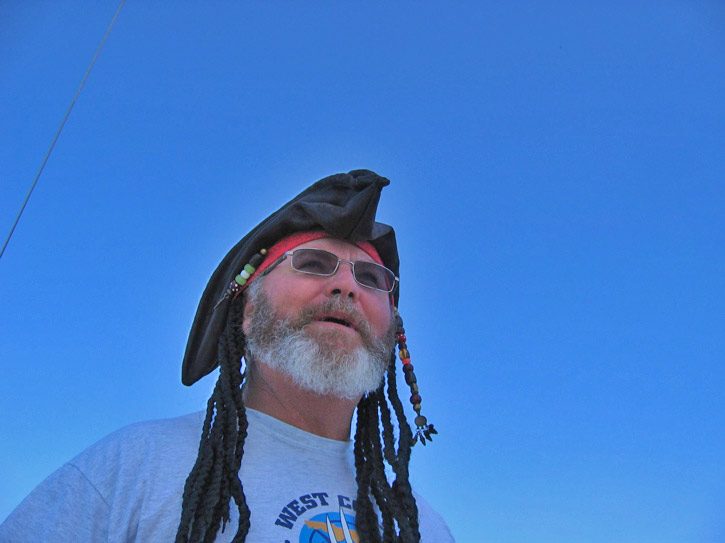 AARRG! Avast thar Matie! (photo by Becky Combs)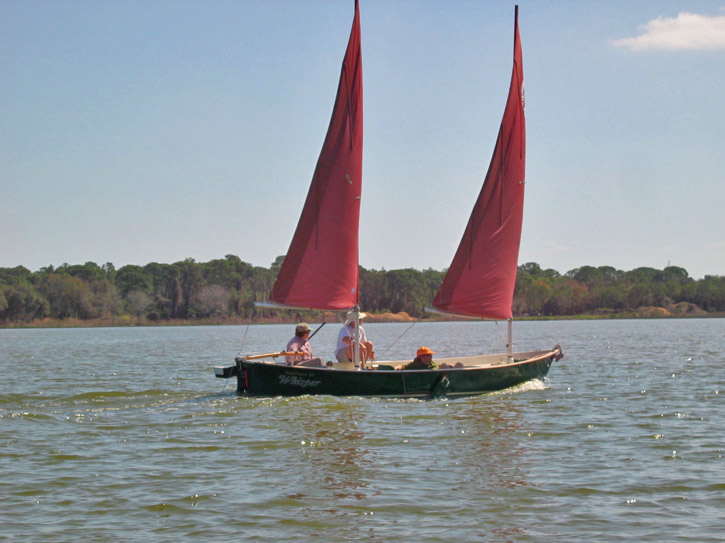 Joan King sails Whisper on a close reach - Ron on the rail with the Main Sheet.
Photo by Ed Combs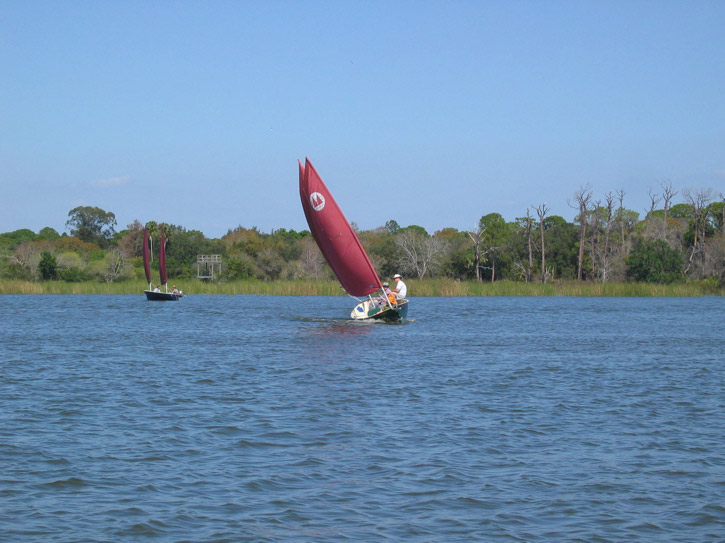 Whisper - rail down in a puff. - photo by Ed Combs.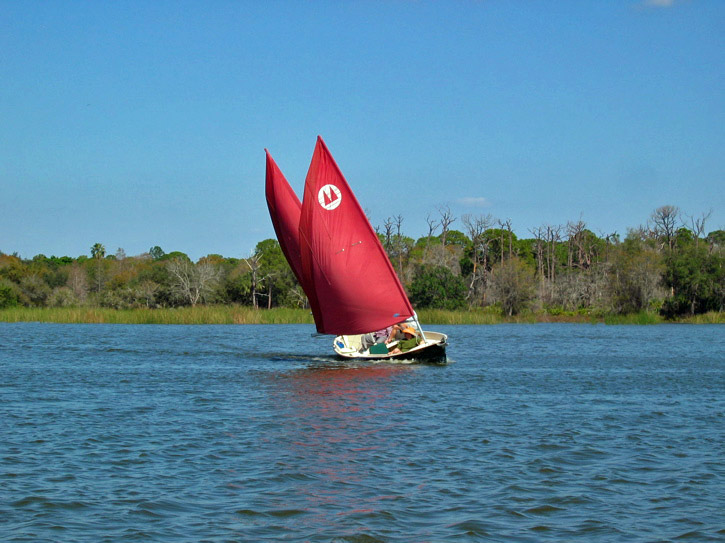 OOPS! Ease out that sheet Ron! Photo by Ed Combs.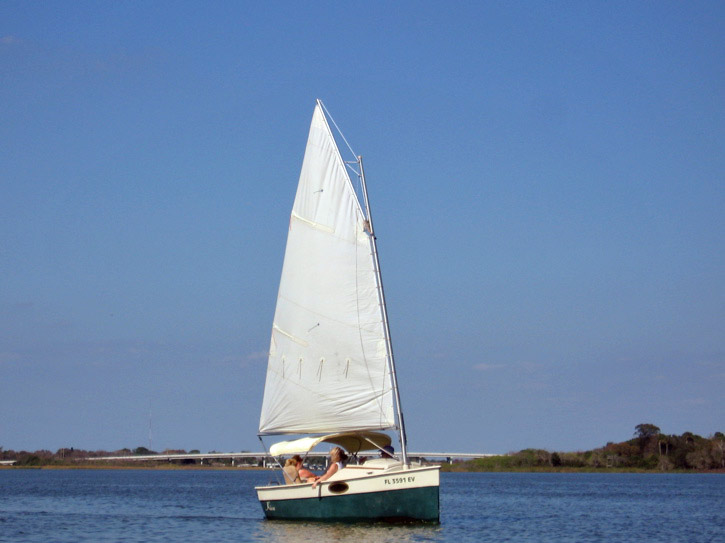 Kiva - Peep Hen - enjoying the last of the afternoon breeze.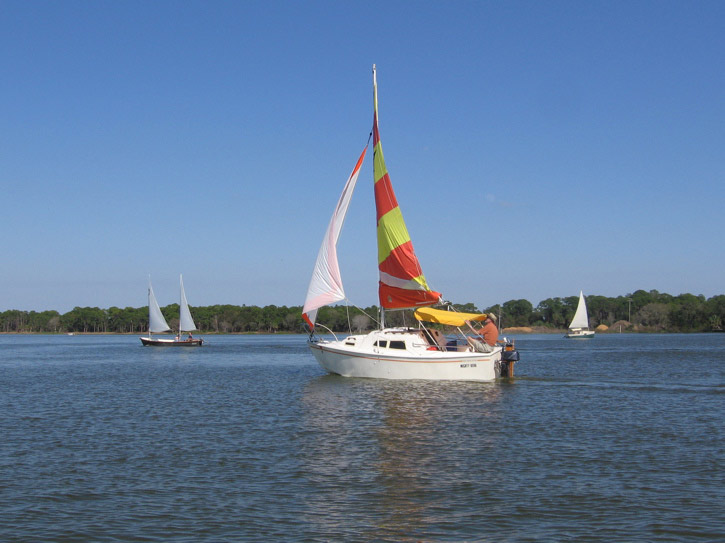 Brian Allcott's Potter 19. Great looking sails Brian.