Cayo Costa - March 21st - 2008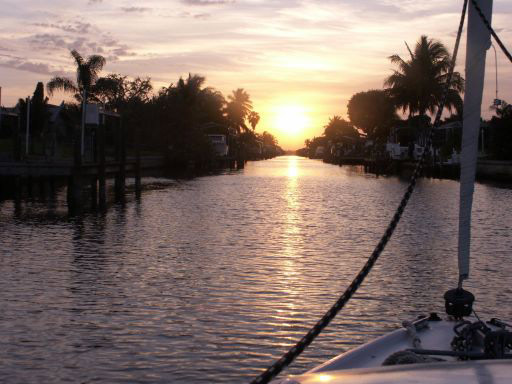 John and Colette Johns start out on their way to Cayo Costa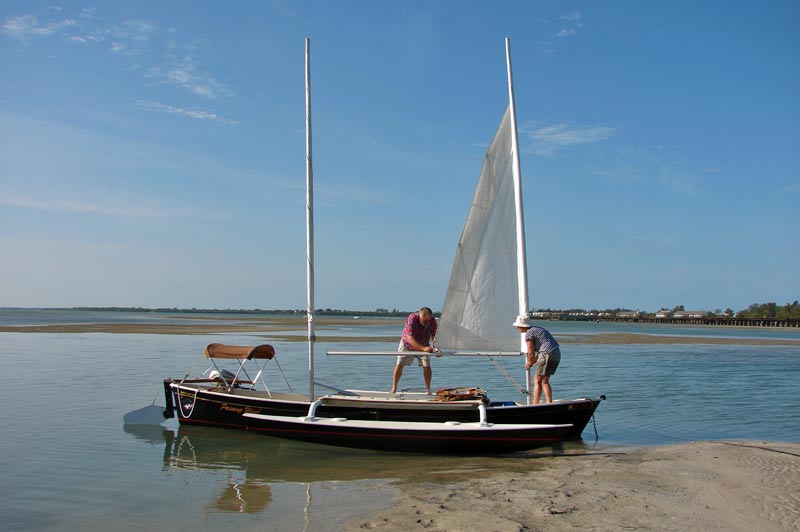 Ed and Becky rig Blue-Bayou for the first time.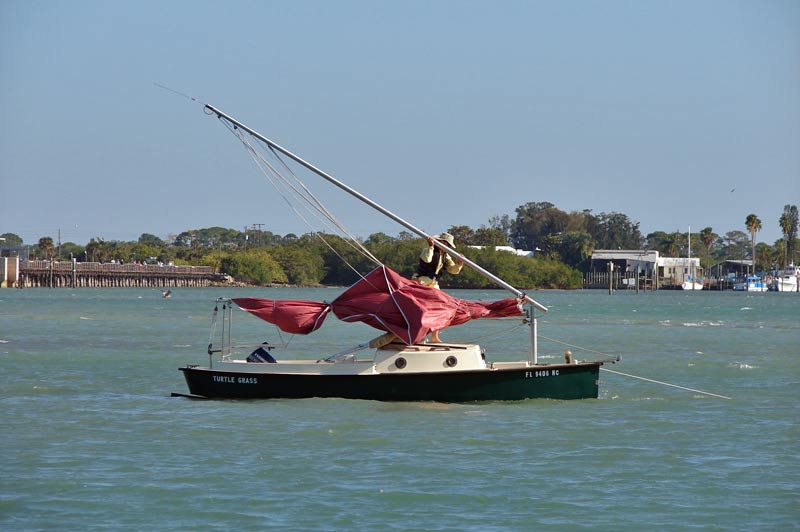 Steve Tonnesen puts the mast up on Turtle Grass - Bay Hen 21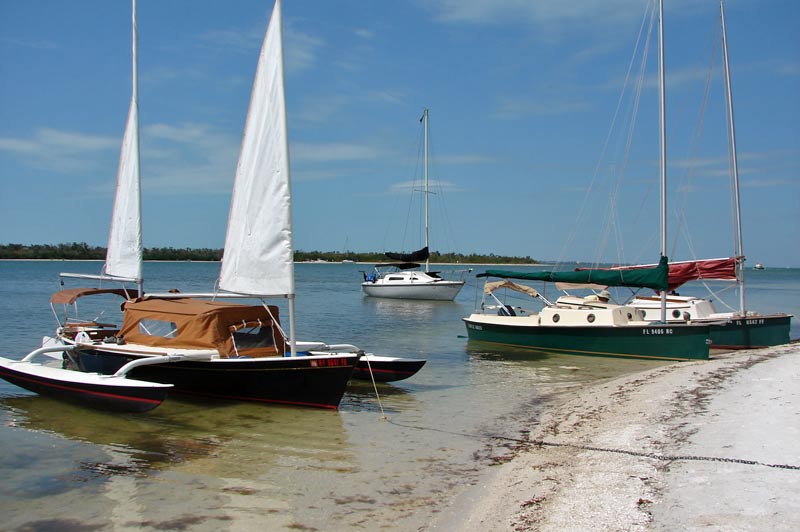 Blue Bayou - Maria Regina, Turtle Grass, and Steve Wood's Bay Hen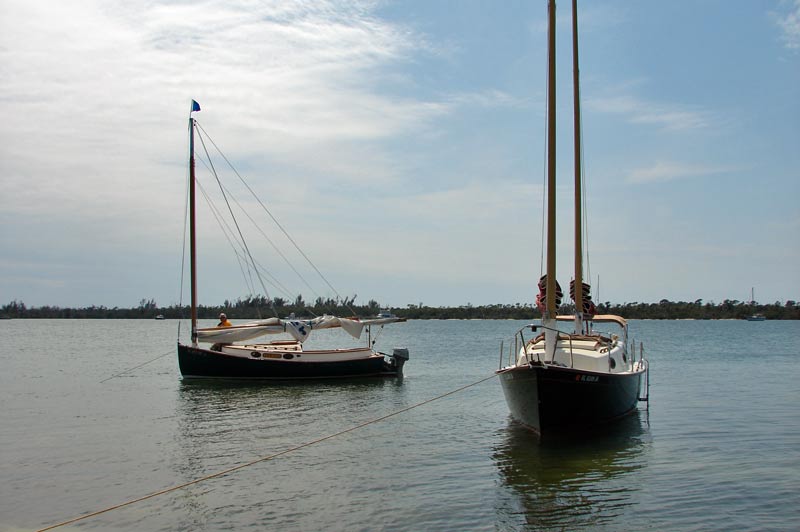 Tucked in behind Punta Blanca - across from Cayo Costa - Bill Dolan's SeaBird and Billy Van Deusen's JoySea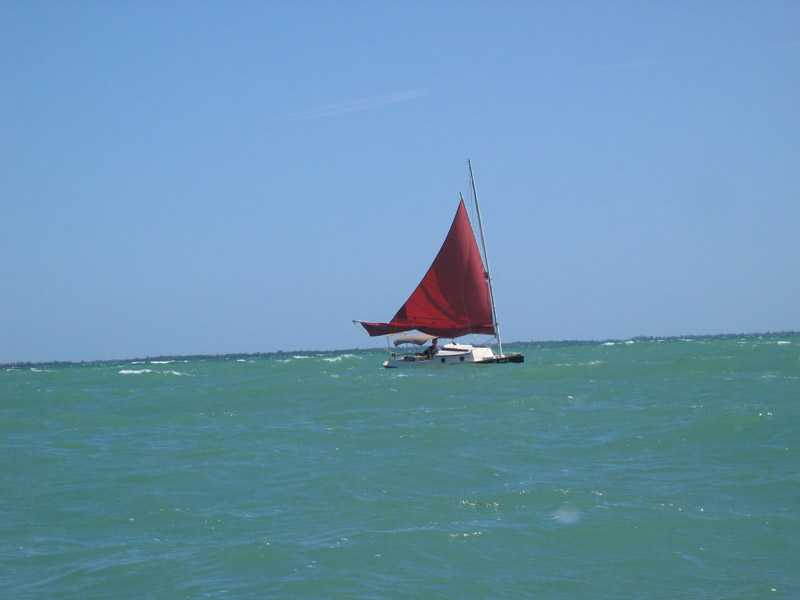 Steve Wood's Bay Hen crossing an angry Charlotte Harbor.
Another shot by Ed Combs.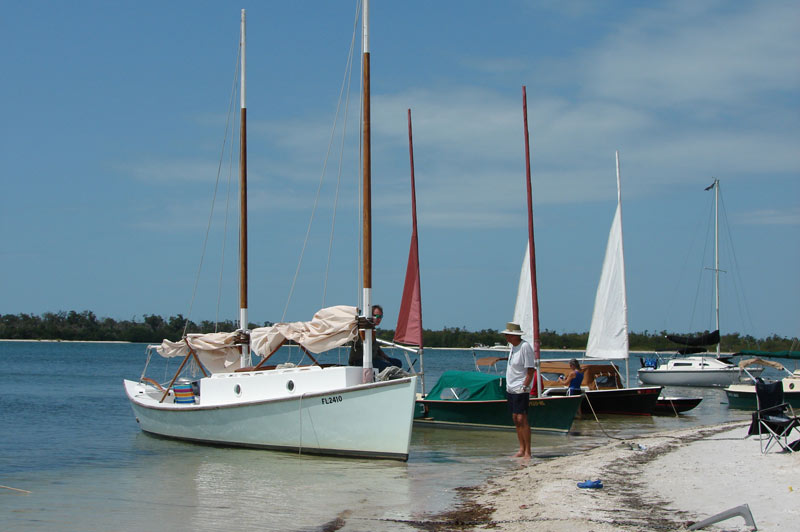 Brian Bishop's Egret nestled up to the shore alongside Whisper, Blue Bayoe and Maria Regina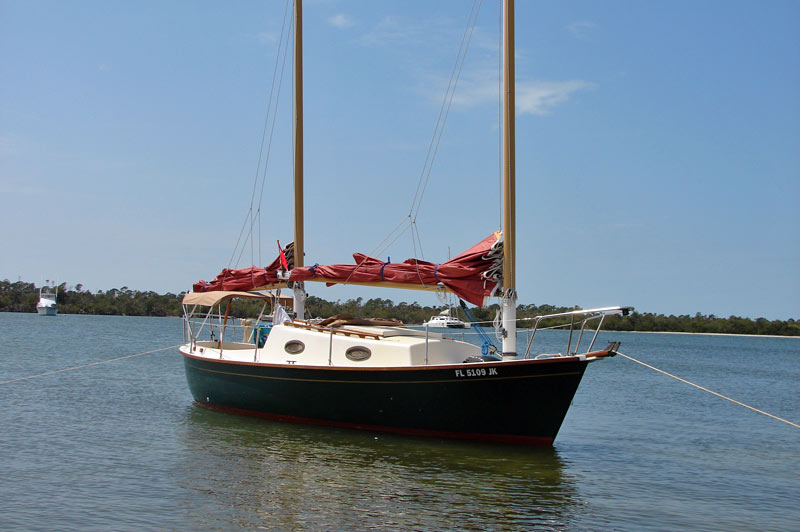 JoySea - SeaPearl 28 - note carbon fiber folding masts for trailering!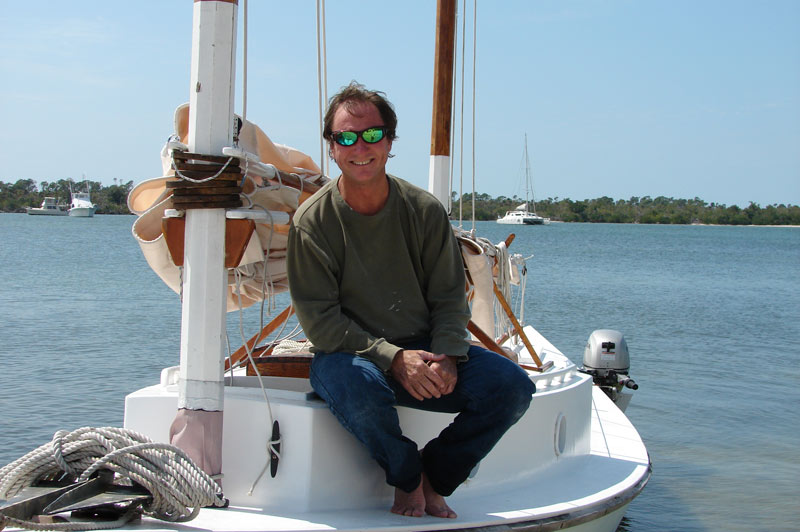 Brian Bishop aboard a well thought out Egret Designed by The Commodore Munroe!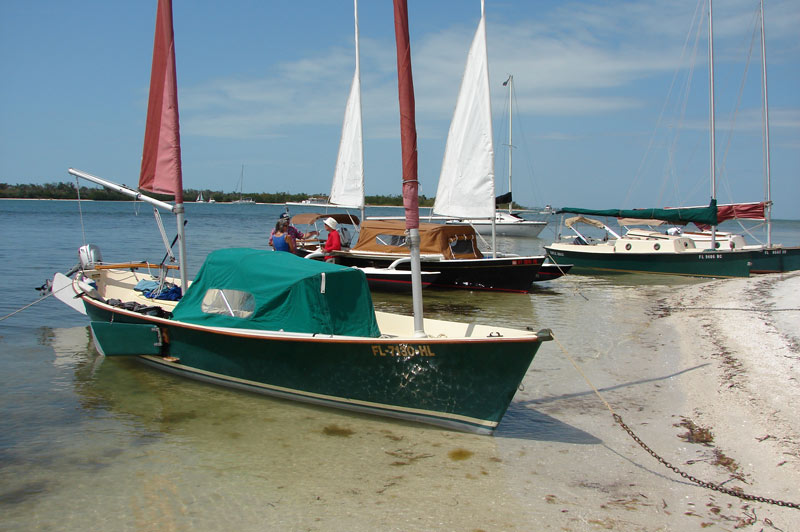 Whisper, Blue Bayou and the Bay Hens.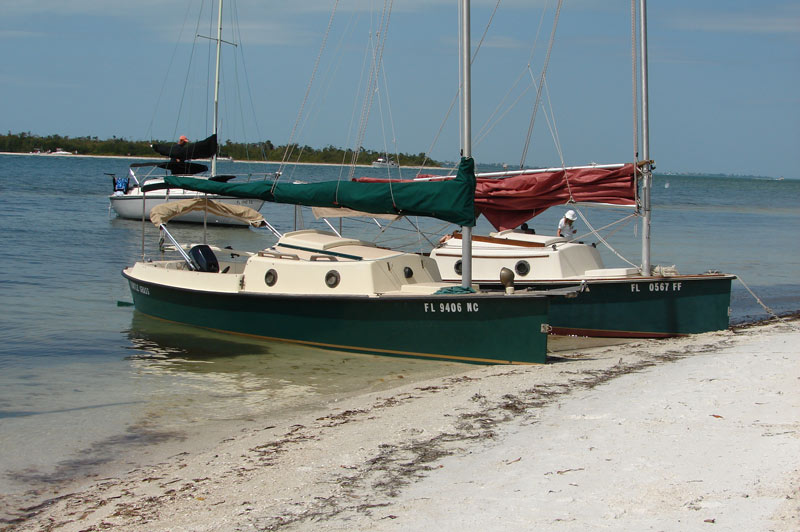 Two Steves.... and two Bay Hens... go figure.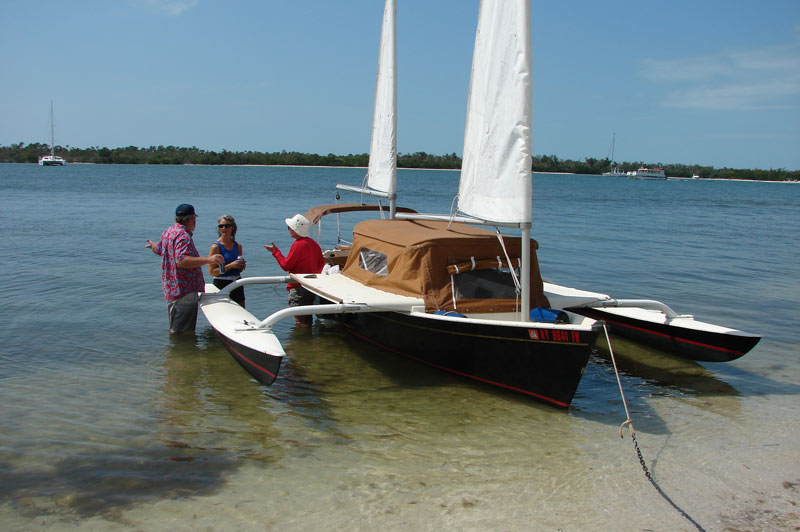 Ed and Becky are giving Colette Johns the tour of their SeaPearl Trimaran.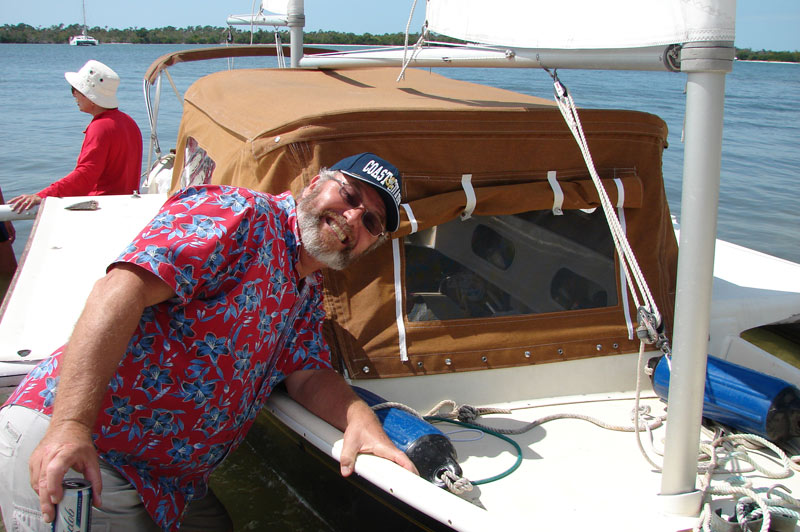 One happy new boat owner!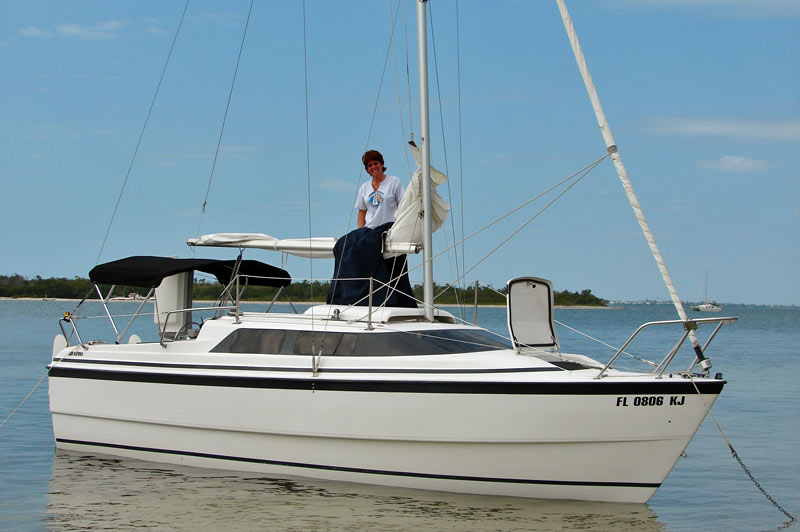 Another happy new boat owner! Teresa Barnicoat aboard their new MacGregor X boat!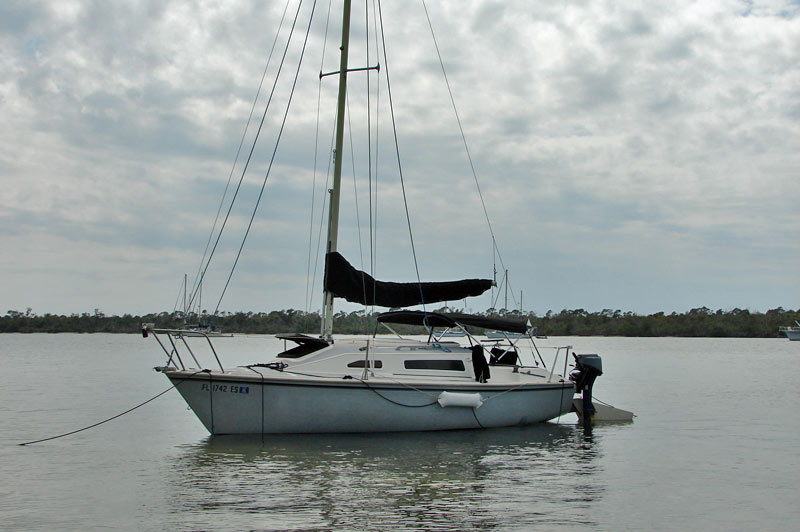 Greg and Jill Zaiser brought along Jeff and Hannah and had a great time!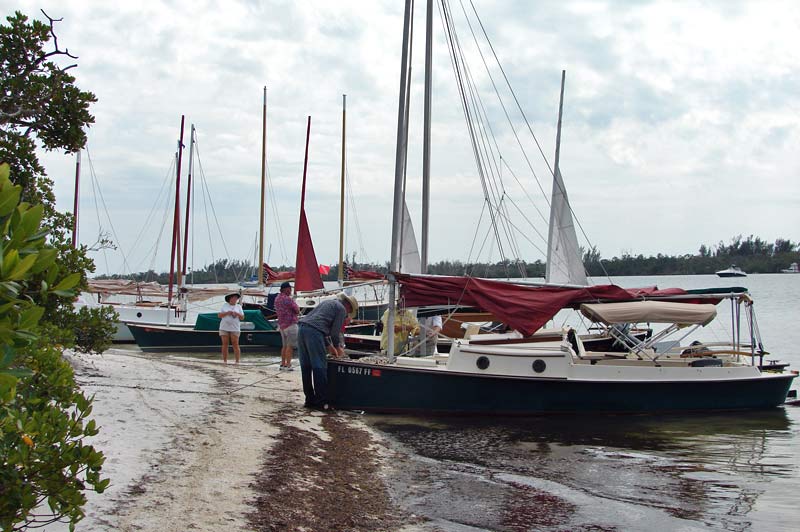 Beach anchorages were filling up on Friday!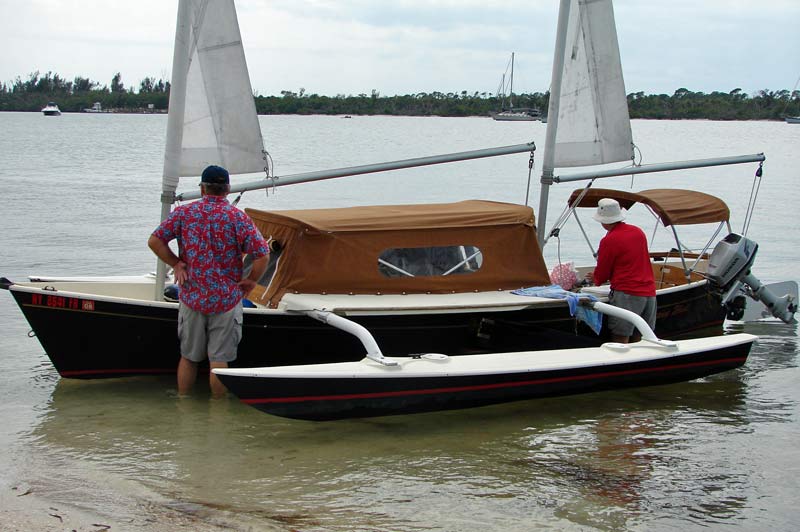 Getting settled in and figuring out how everything works!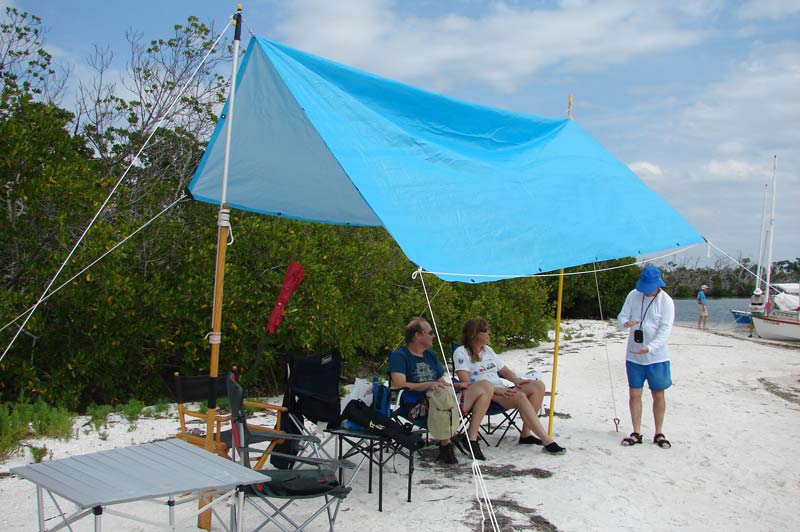 Steve Tonnesen's "Oar and boat hook awning". Worked well! Greg and Jill trying out the shade.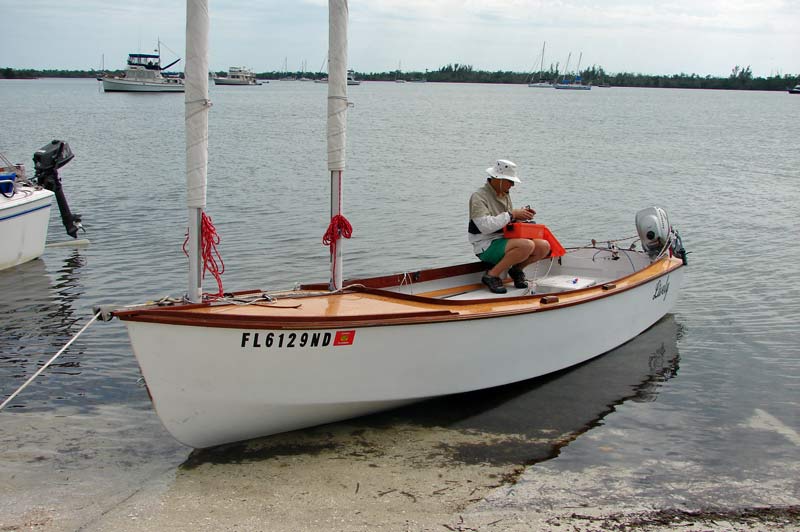 Dale Niemann - has moved the mizzen mast forward to make room for the tent!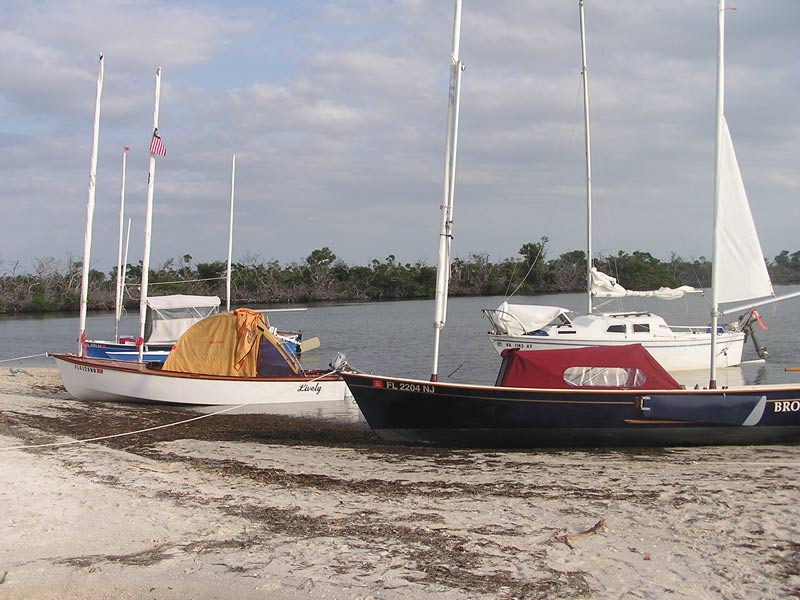 And now the tent! - Stin's Lily P, and Paul Myers' SeaPearl Brogan in foreground.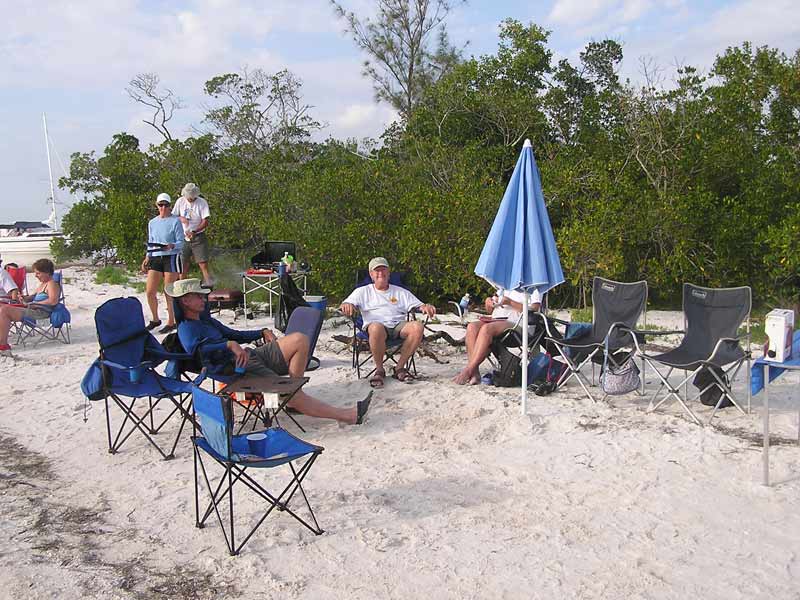 John Johns (blue shirt) and Ron Hoddinott (grey shirt and cap) relaxing as grills heat up.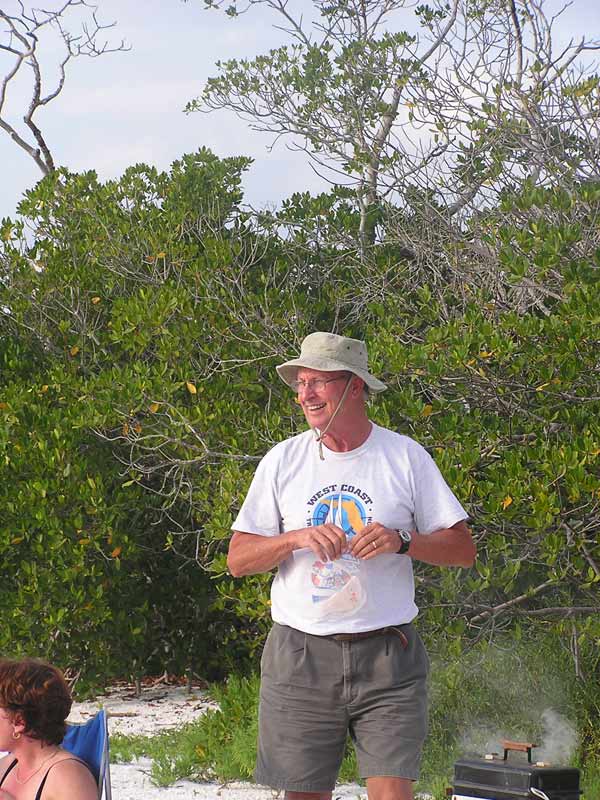 Paul Myers - smells something good cooking on the beach!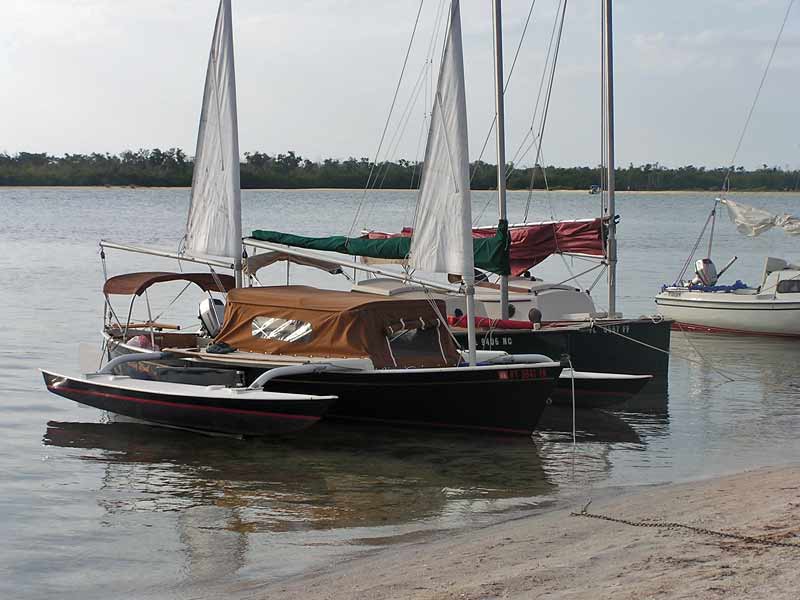 Blue Bayou, two Bay Hens and Siren Whisper.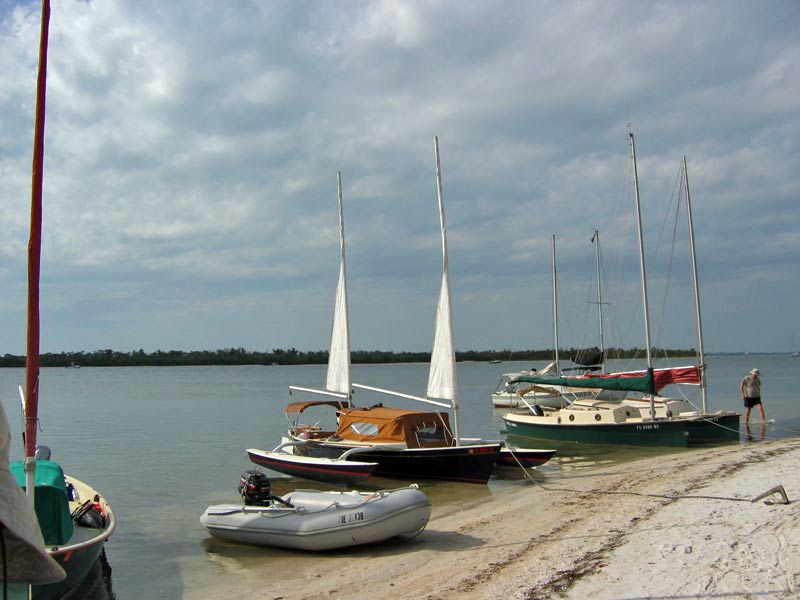 We had several visitors from the anchored "yachts" trying to find out where all the fun was!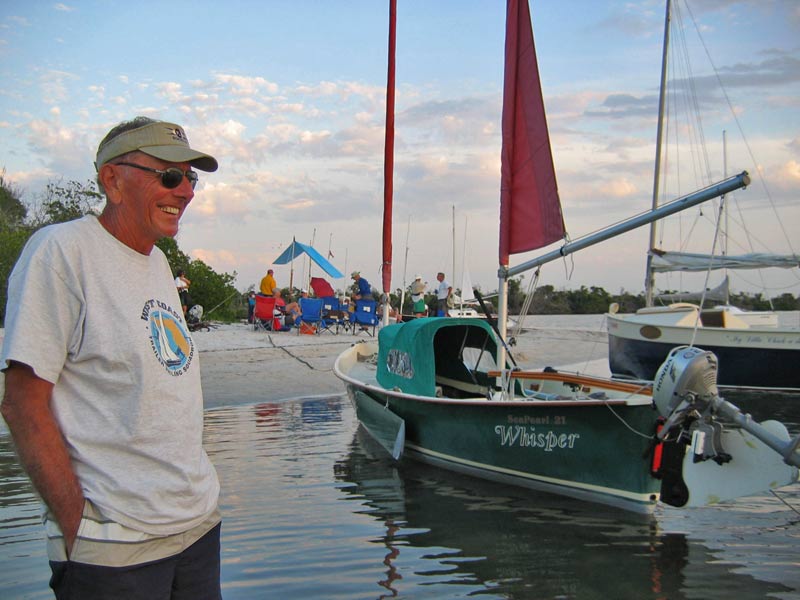 Paul Waggoner enjoyed seeing how thrilled Ed and Becky were to own a SeaPearl Tri.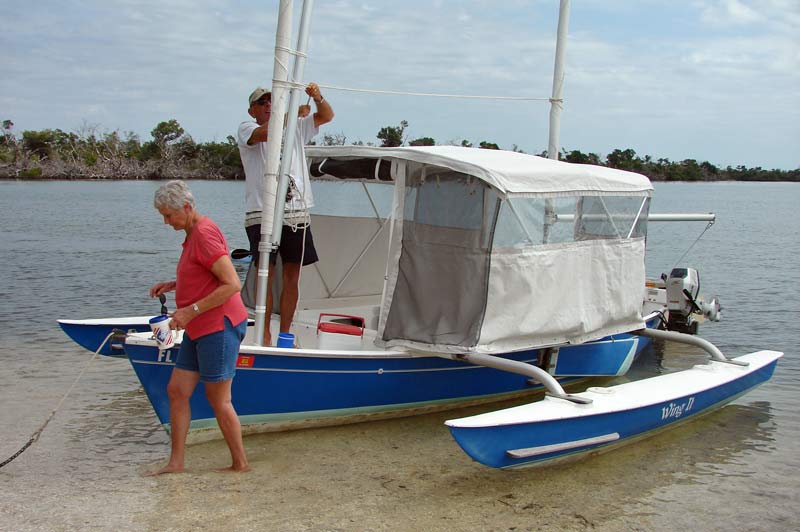 Now THAT'S a cabin!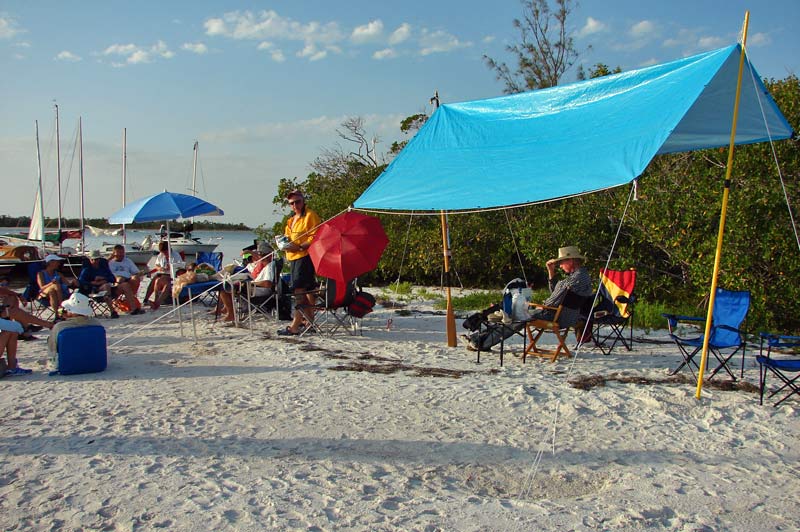 All that good shade - going to waste!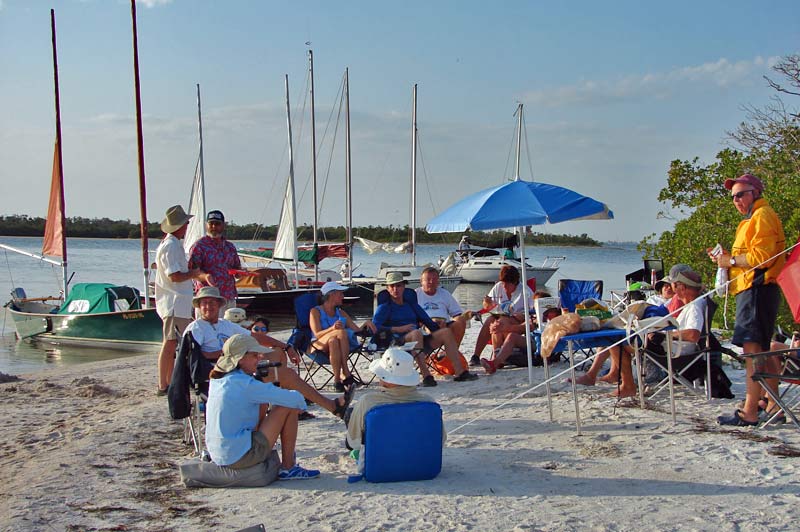 Can't wait for the bonfire tonight!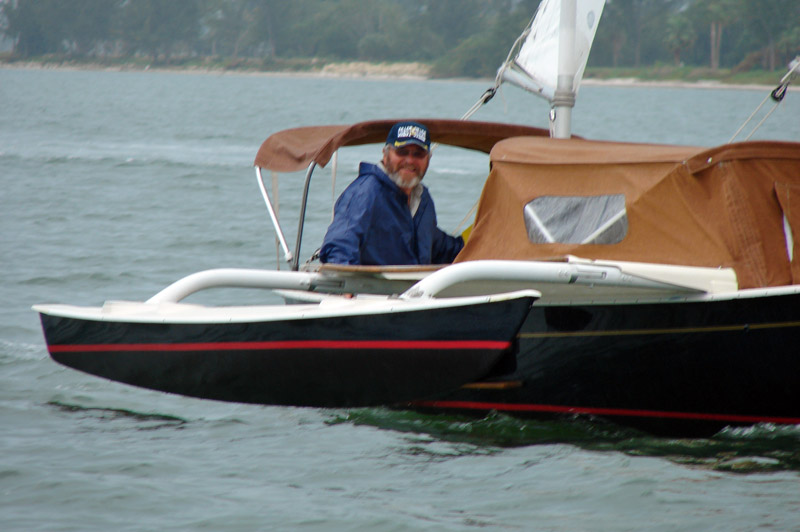 On Saturday - it rained... again - Here's Ed in Blue Bayou - flying an ama!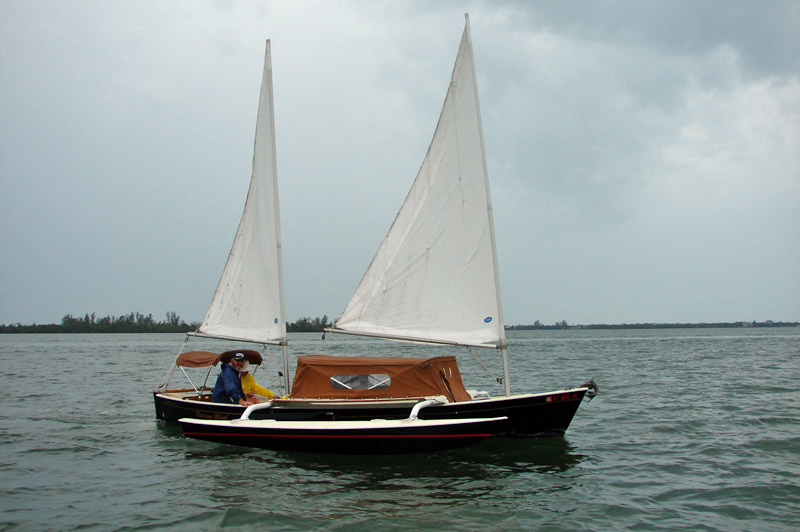 Lookin' good guys!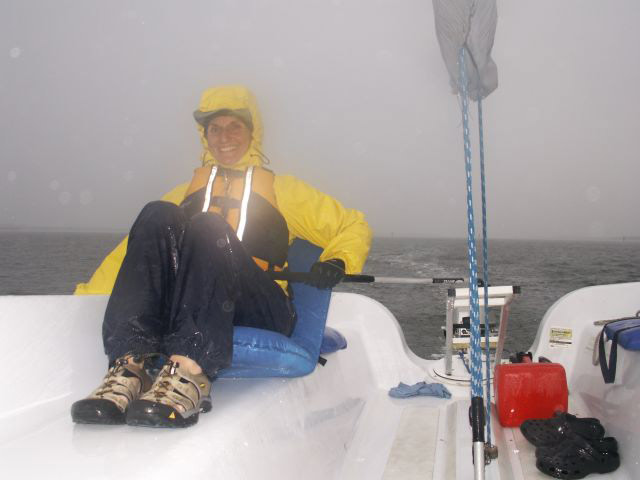 Colette John's on the way home on Saturday. A good day for ducklings!