Cayo Costa 2007
March 16th - 18th
Photos by Larry Whited, Ed Combs, and Ron Hoddinott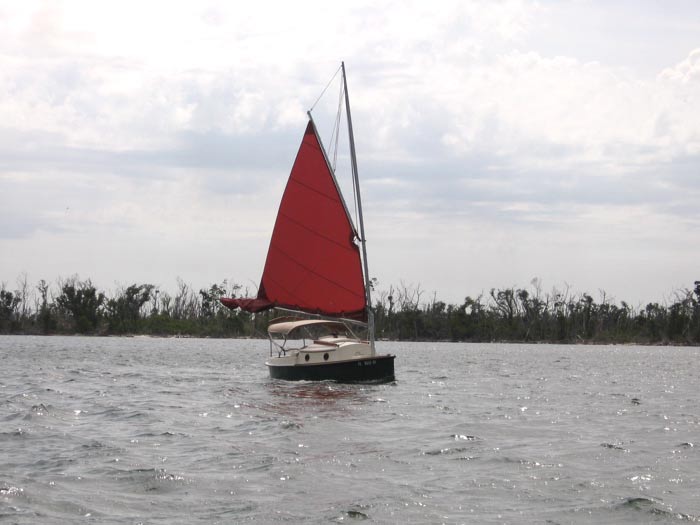 Steve Wood's Bay Hen leaves Shell Cut in Bokeelia under triple reefs.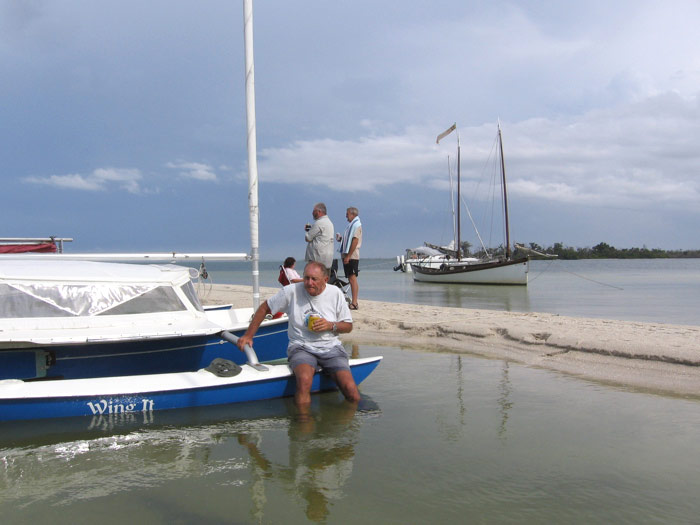 Paul Wagonner rests after the long slog to Pelican Bay's North Cove.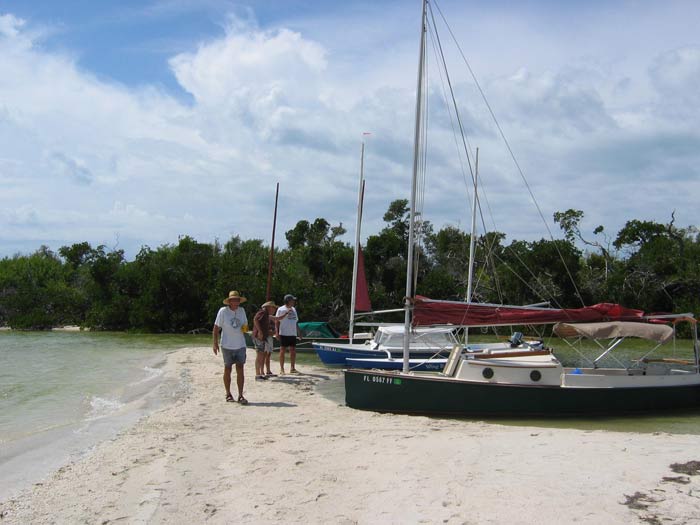 Whisper, Wing-It and the Bay Hen tucked in safely behind the sand dunes.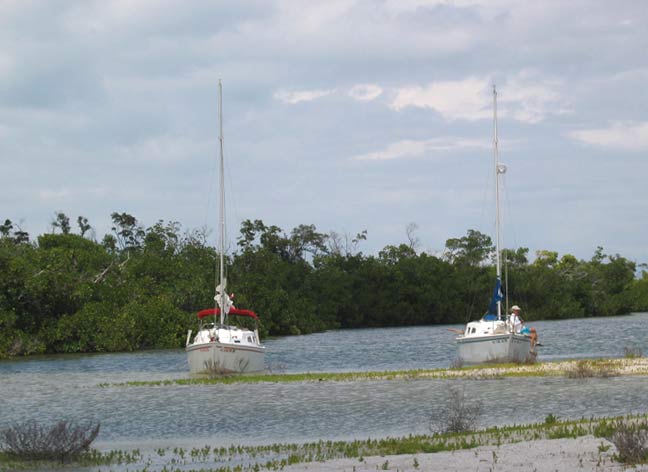 Minnow and Lily P. (two WW Potter 19s) well back in the cove.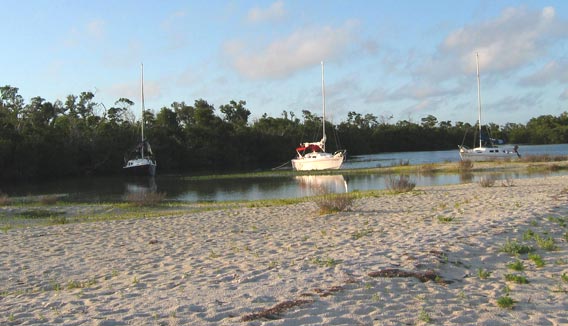 Three Potters - left most is Red Tag - Dave and Teresa's WW Potter 19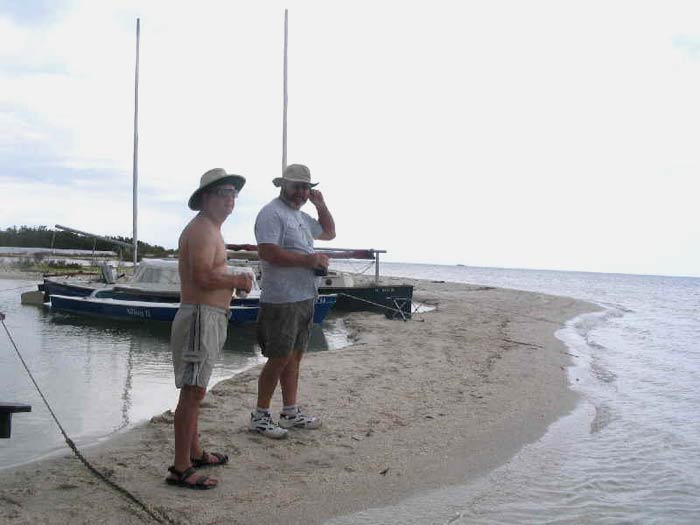 Ron and Ed waiting for the deluge.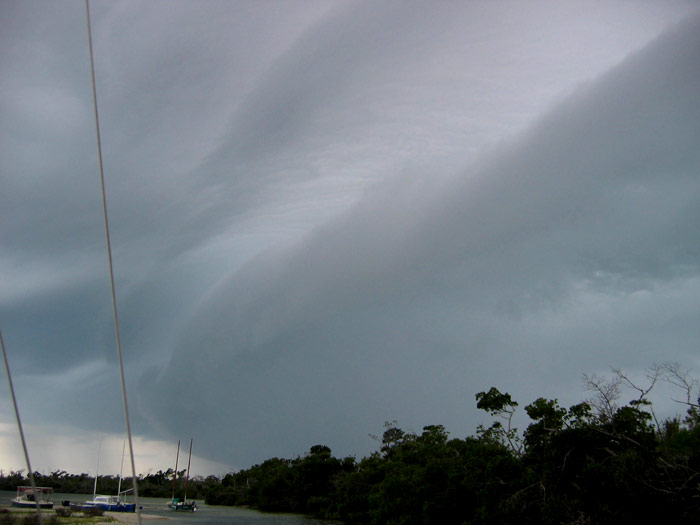 We didn't have to wait long.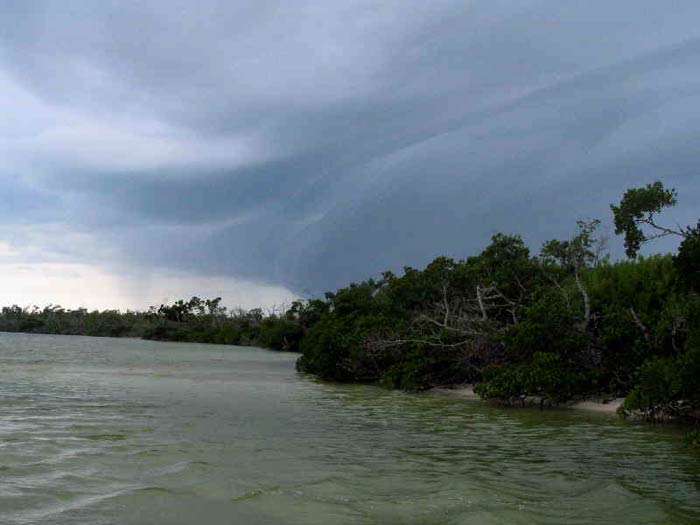 Another shot of the approaching squall line.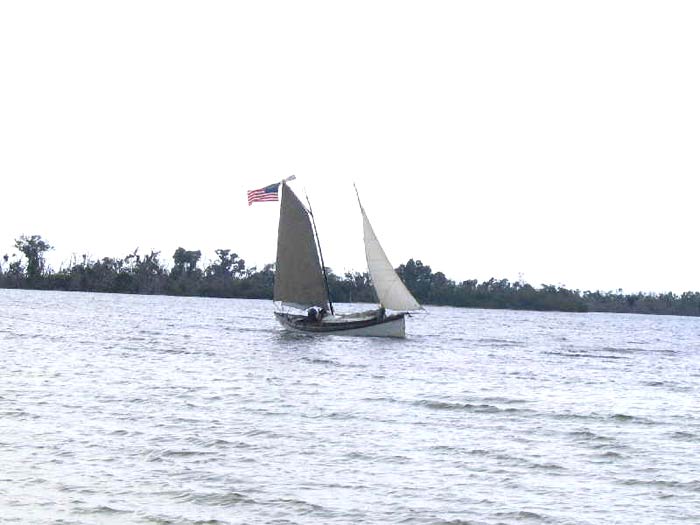 Dennis Bradley sails Egret to the party!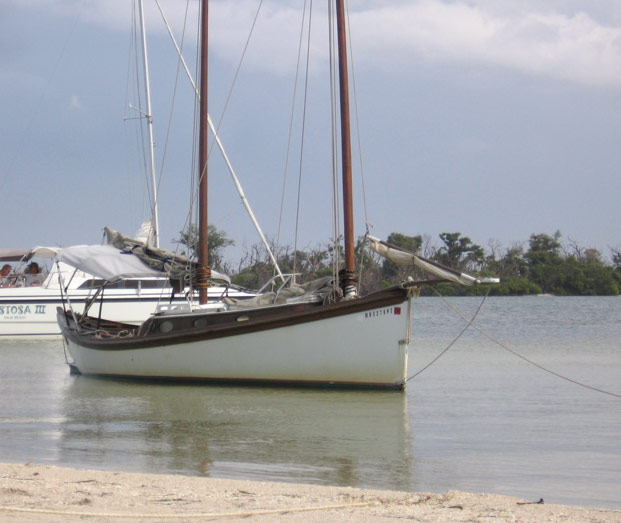 Egret is a reproduction of Commodore Munroe's Egret cat ketch from 1880's Florida.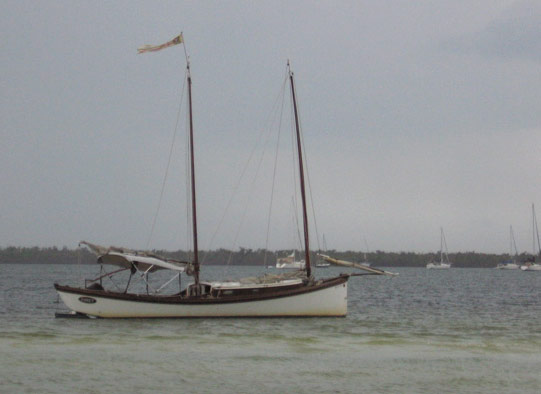 Egret at rest.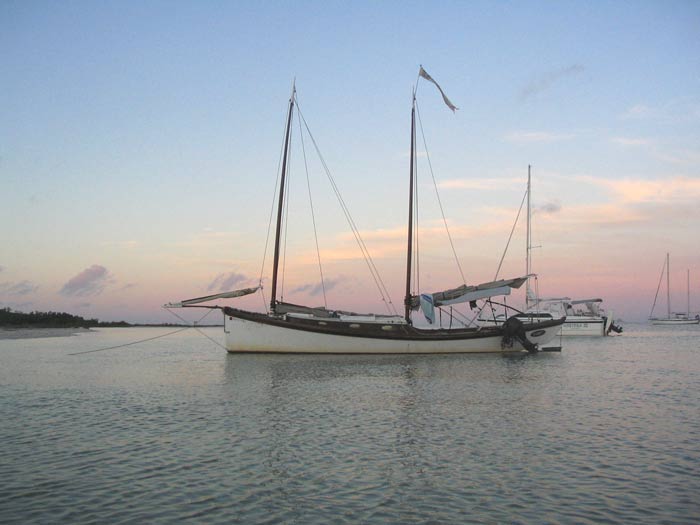 Egret settles in for the night.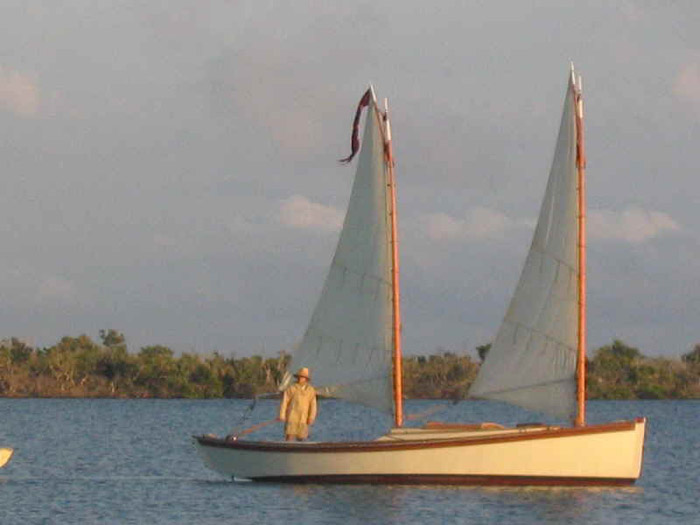 Wayne Holbert sails his hand made Egret replica - IBIS - into Pelican Bay. Note - NO ENGINE.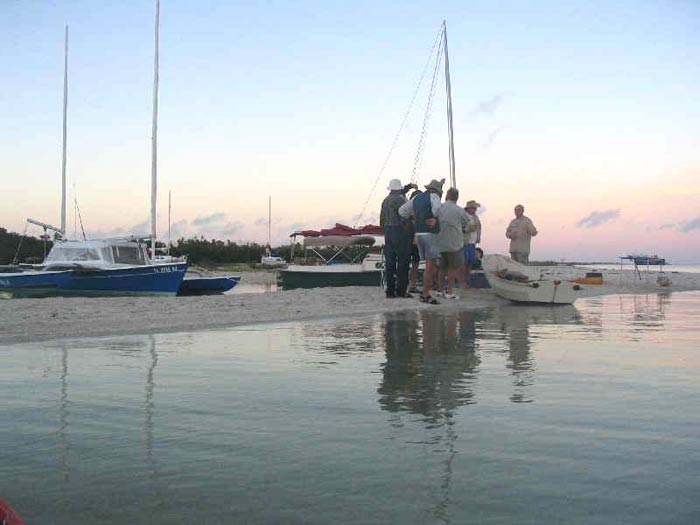 The group listens to Wayne tell about his boat.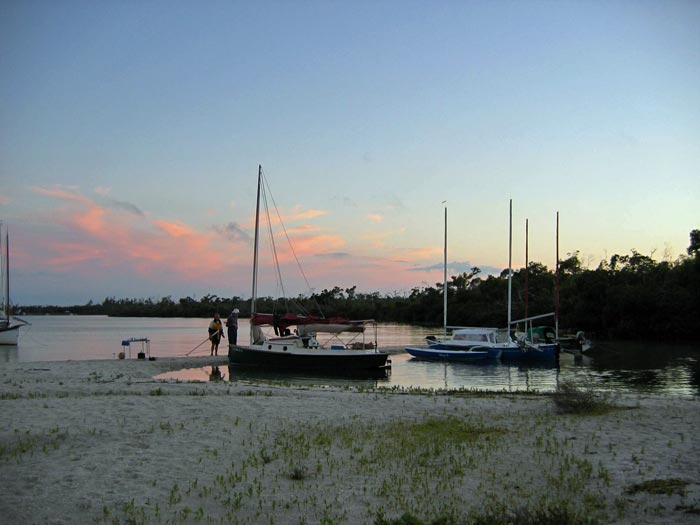 Evening at Pelican Bay.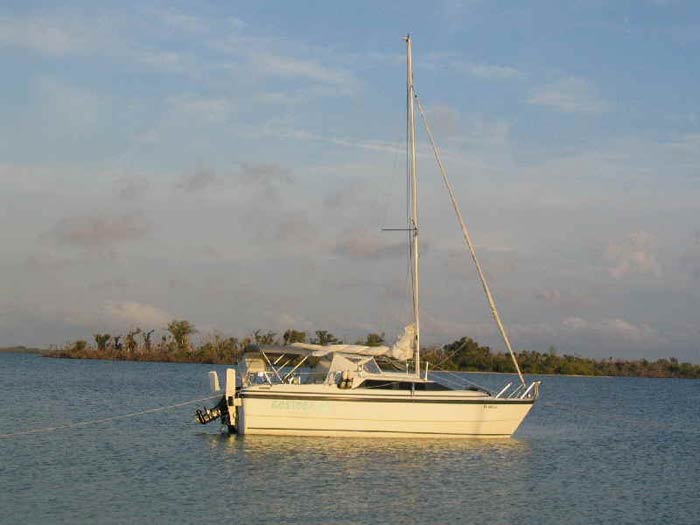 Jack O'Brian's Mac 26 X - Gostosa III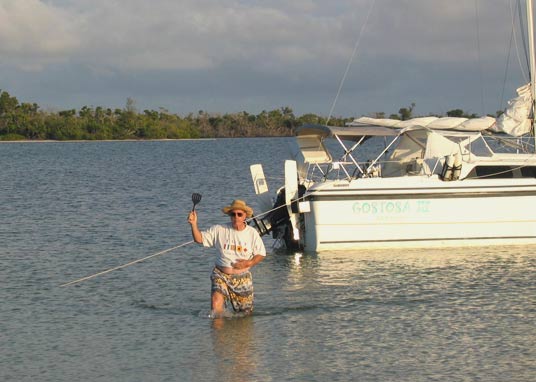 Jack to the rescue!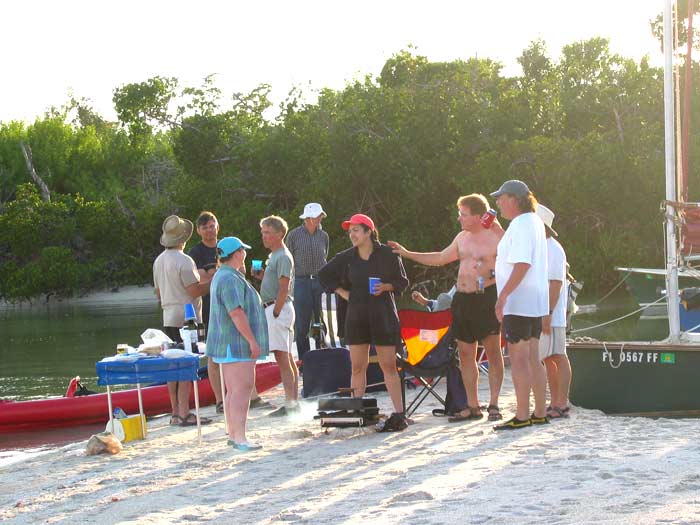 Yes the sun did shine on our gathering!
Left to right: Dennis Bradley, Larry Whited, Linda Eggers, Stin Linkert, Steve Wood, Carmen and Luke, Rick and ... hmm who is that little guy?
Oh yeah! It's ME, Ron Hoddinott!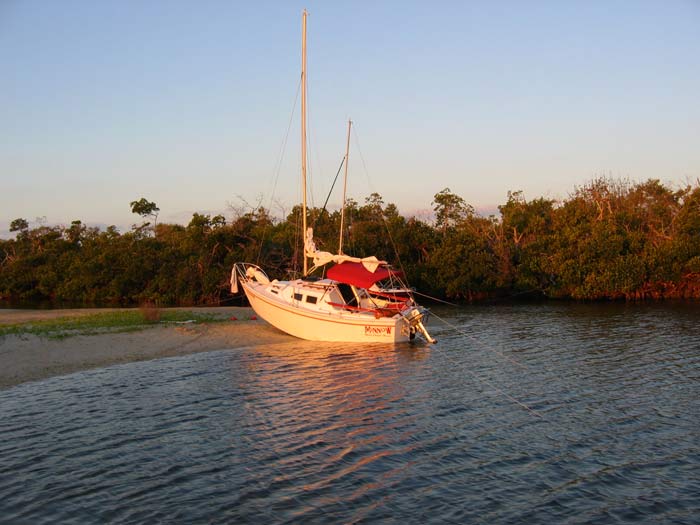 Next morning. Who pulled the plug?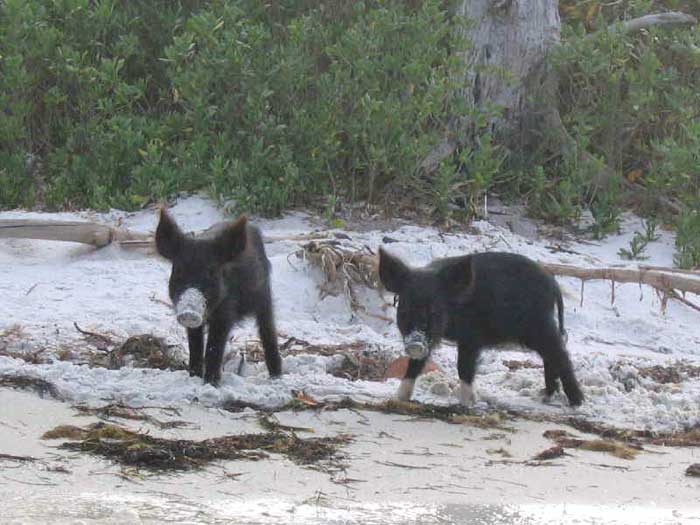 Larry Whited caught this photo of two little piggies on Punta Blanca Island.
Wayne Holbert - AKA Red Wolf - Our wilderness survival guide!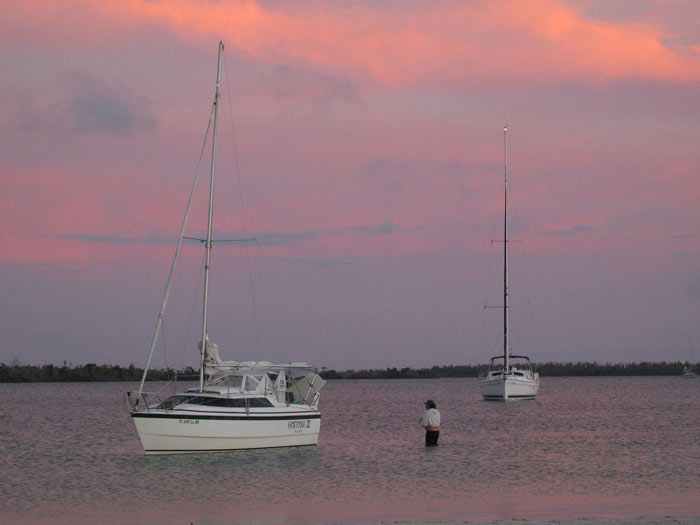 It was a special weekend - A bit of everything!