Cedar Key Small Boat Meet - 2013
photos by Ron Hoddinott, Simon Lewandowski, Dennis Marshall, Larry Whited, and Dave Lucas.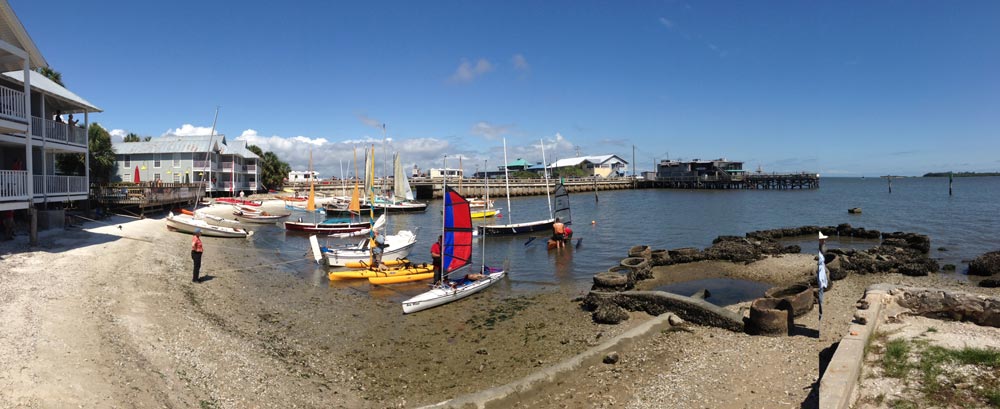 Panorama of the Island Place Beach at low tide.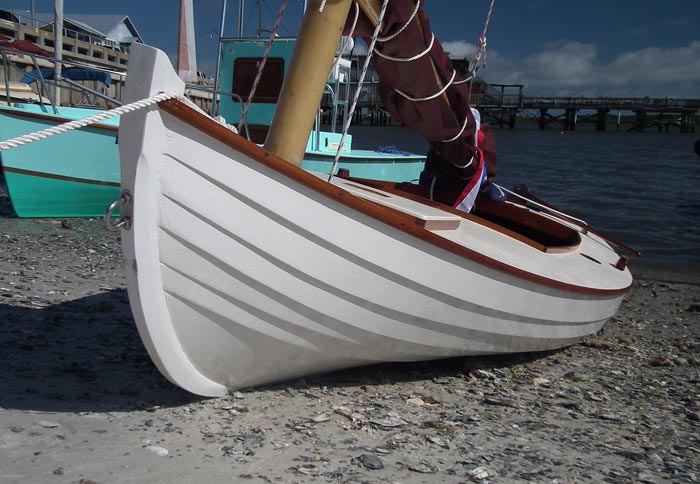 Judy's Lovely lapstrake Melonseed - Freedom.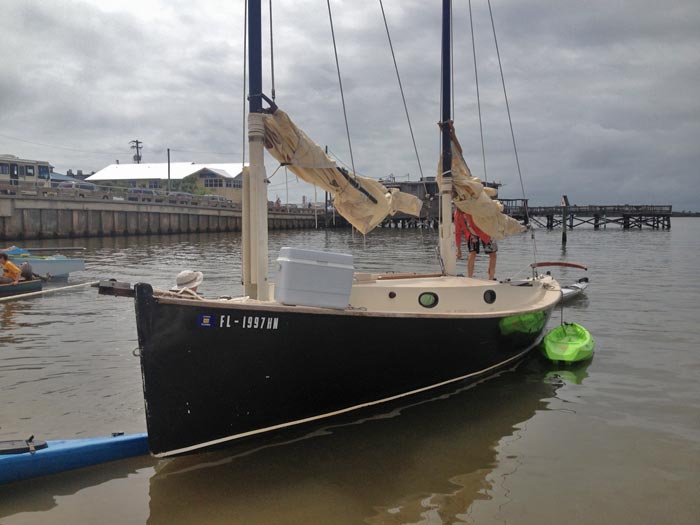 Simon and Kristi's Egret replica.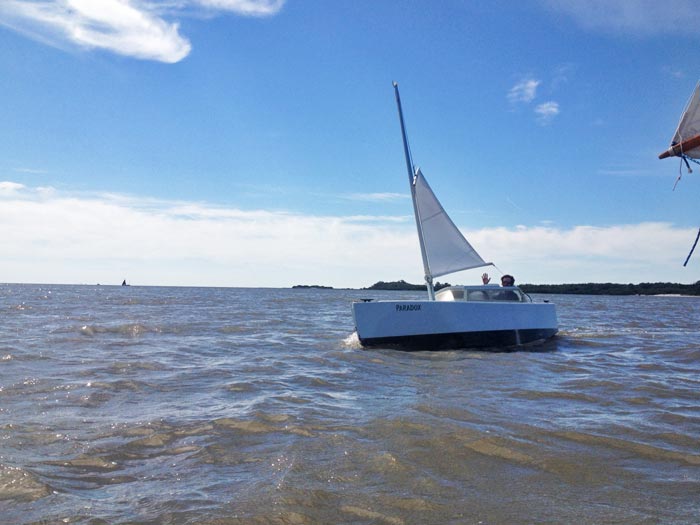 Matt Layden sailing his original Paradox design!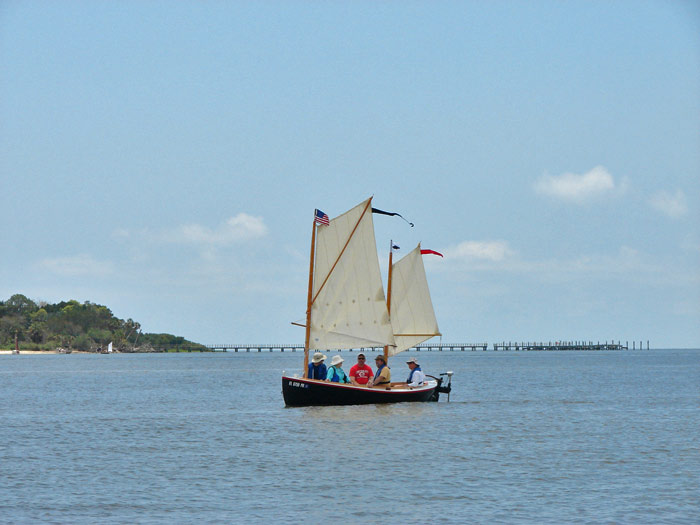 Rex and Kathy Payne's No Man's Land Boat.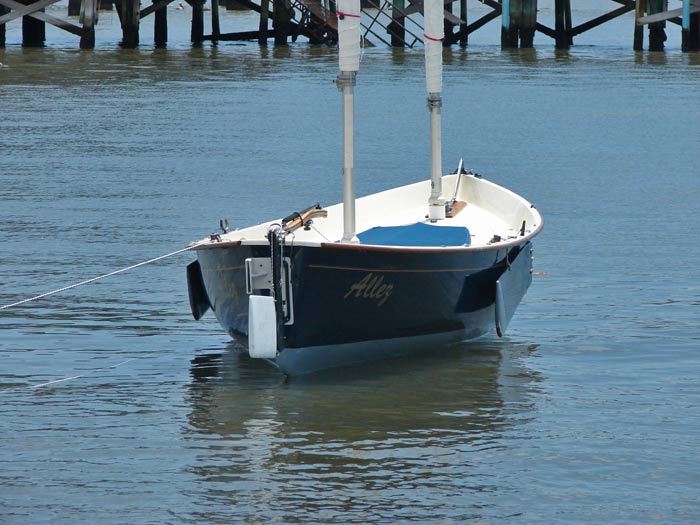 Luke's SeaPearl Allez - fresh from the Everglades Challenge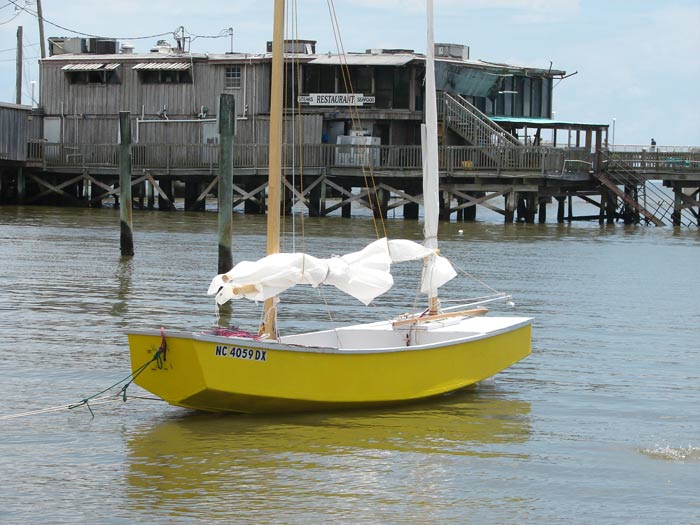 Mike's Boat - by Michaleck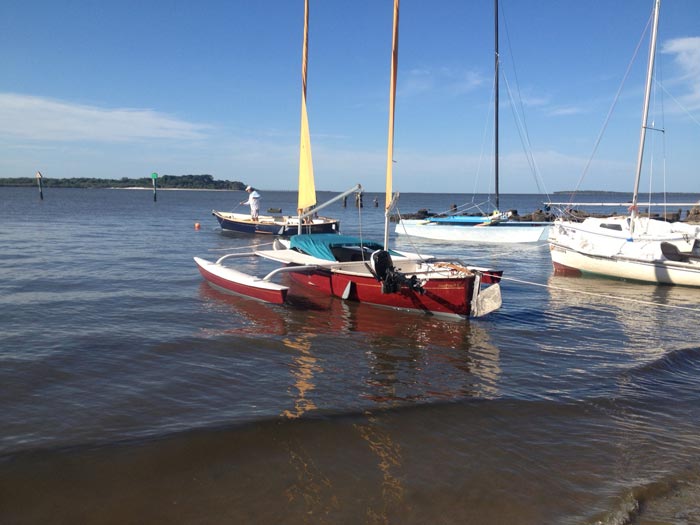 Dave Bybee's SeaPearl Tri with custom dodger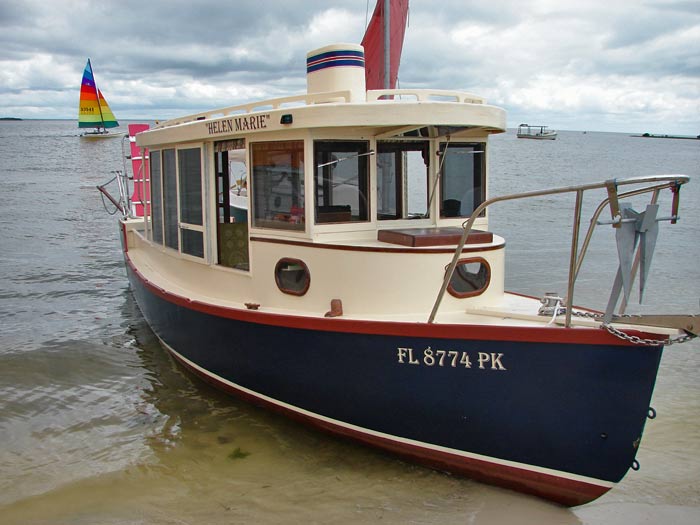 Dave Lucas' Helen Marie - built from an enlarged Melonseed hull !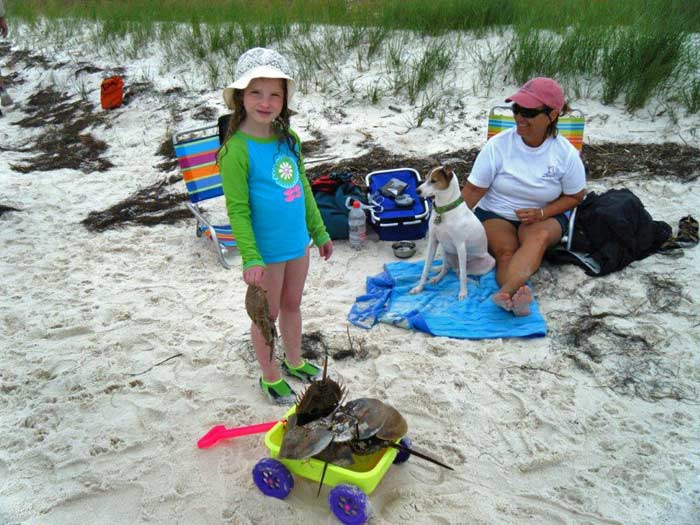 Bella collecting horseshoe crabs.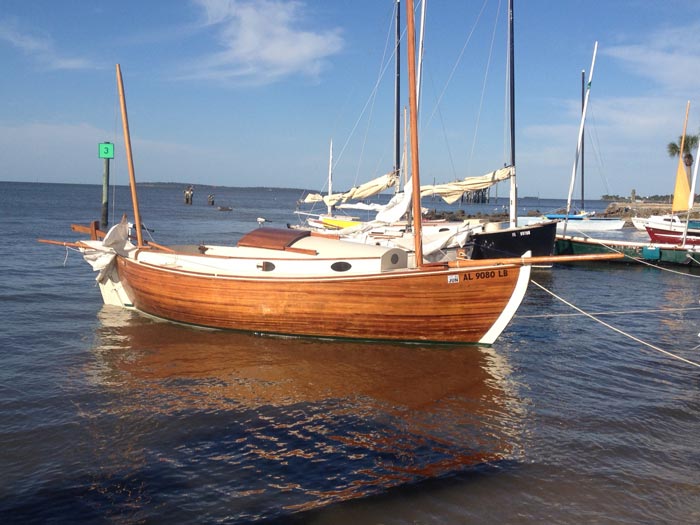 The lovely Elver 20.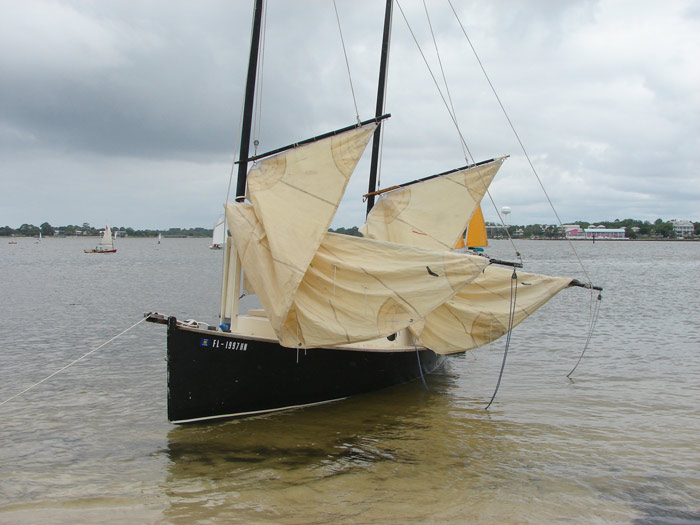 Egret with sails lowered at the beach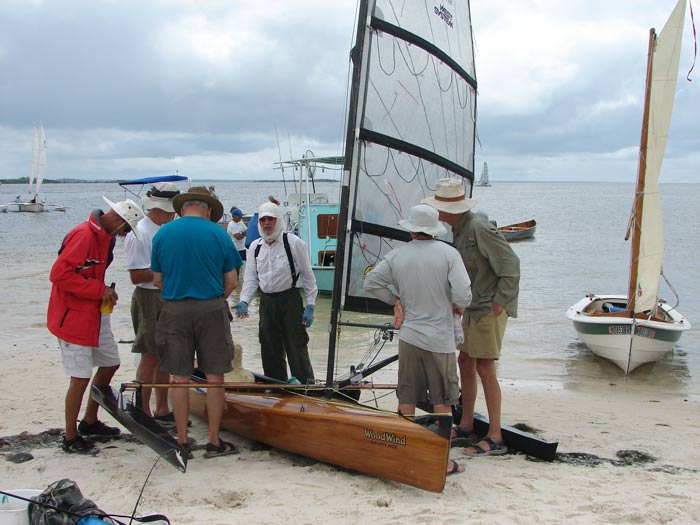 Meade Gougeon showing off WoodWind, his Everglades Challenge canoe.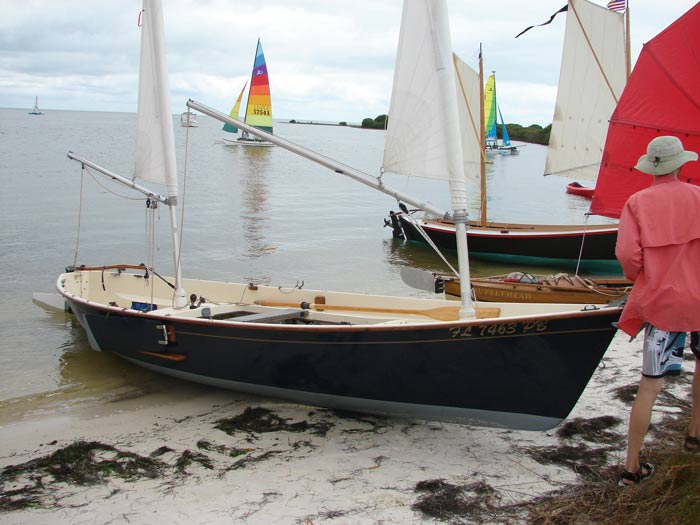 Allez - SeaPearl 21 on Atsena Otie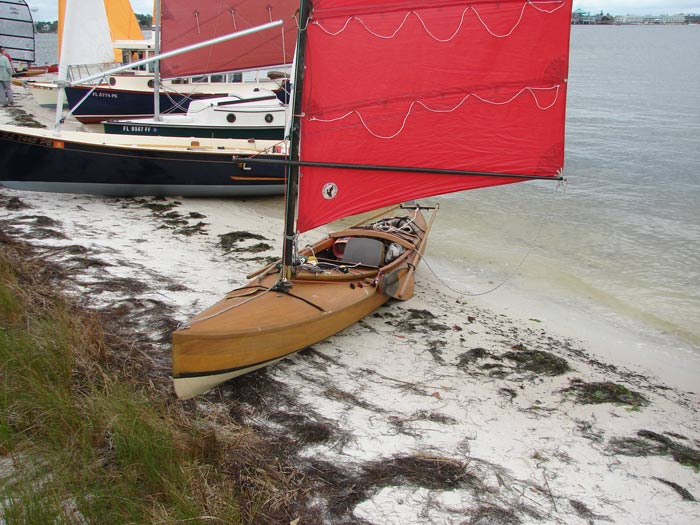 Hugh Horton's Buffelhead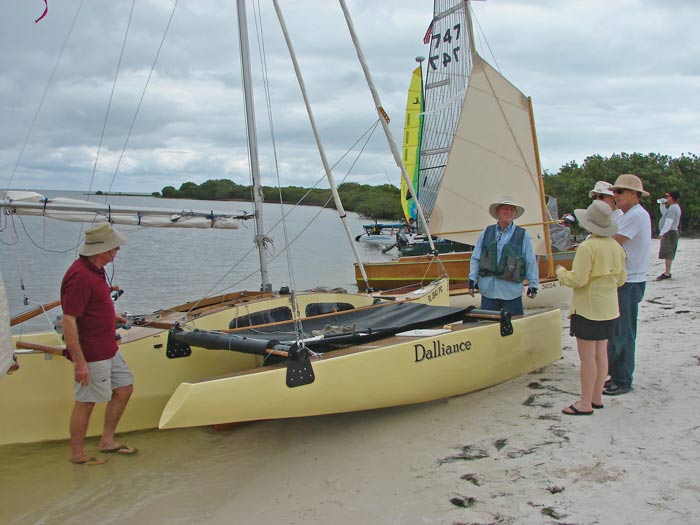 Ron Falkey and Dalliance - his self designed and built Tri.
Ron got to chat with Matt Layden who's designs inspired Ron to build Dalliance.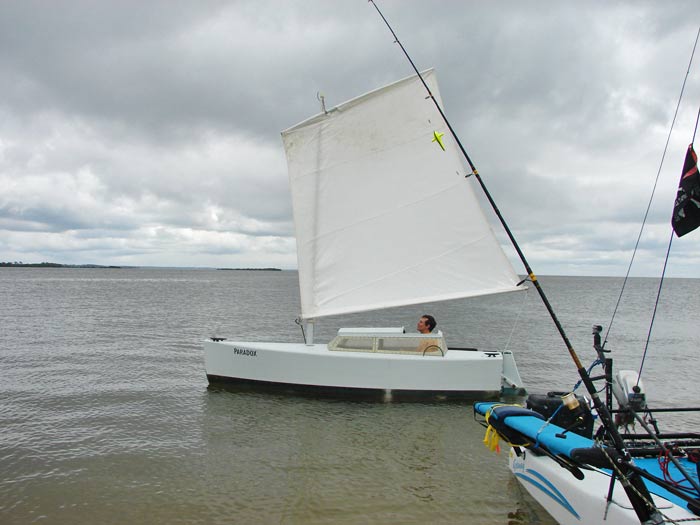 Matt Layden, tribal name "Wizard" sailing Paradox.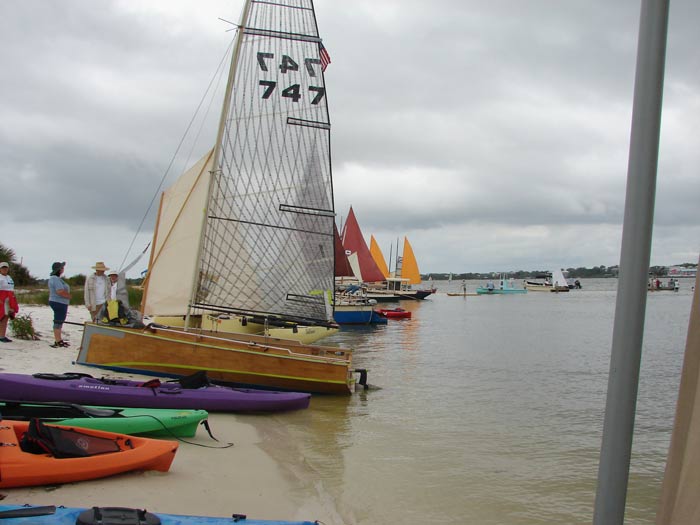 Jay Bliss and his bright finished racer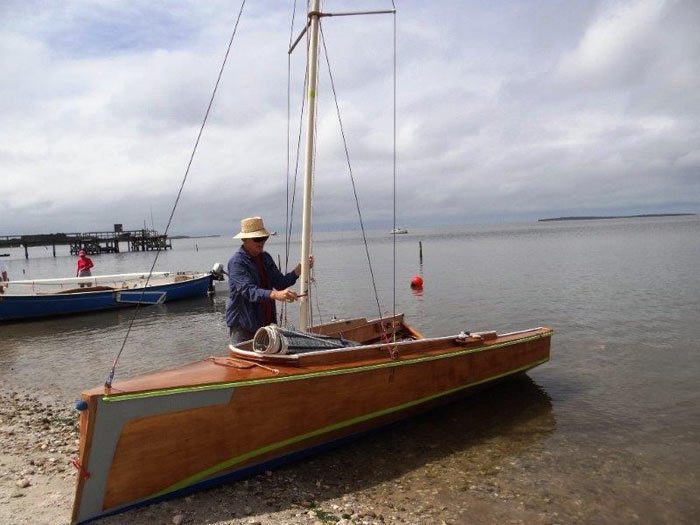 Jay took ideas from Mini-transat boats and ancient skiffs.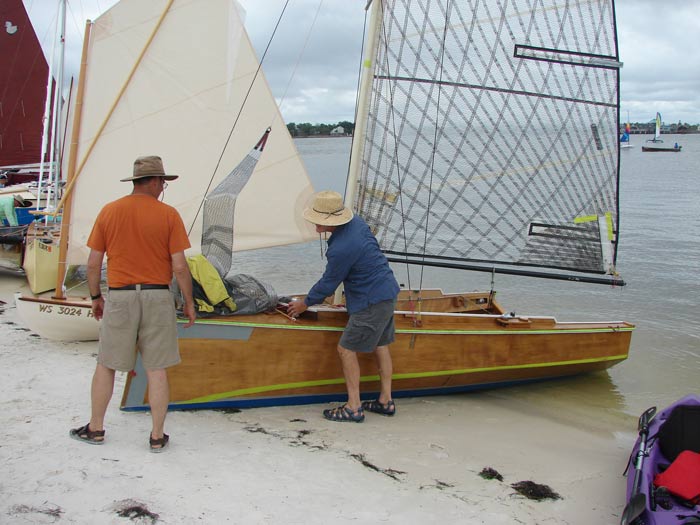 Very attractive boat!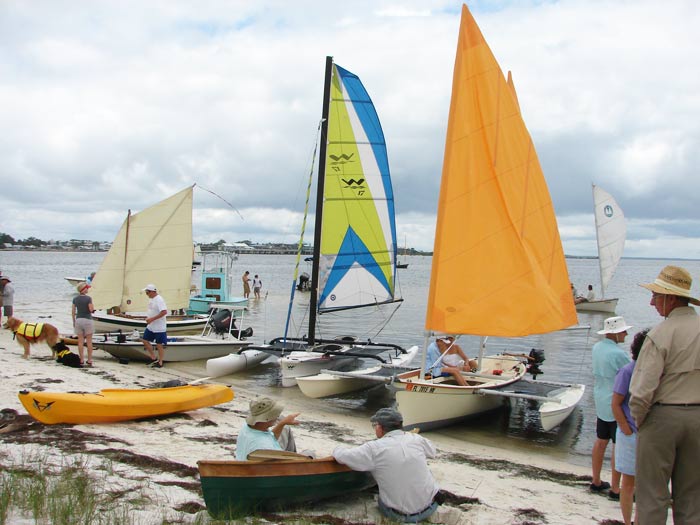 Here's a Windrider next to Tony Reed's SeaPearl Tri-Sport. Steve Kingerly's Sassafras canoe foreground.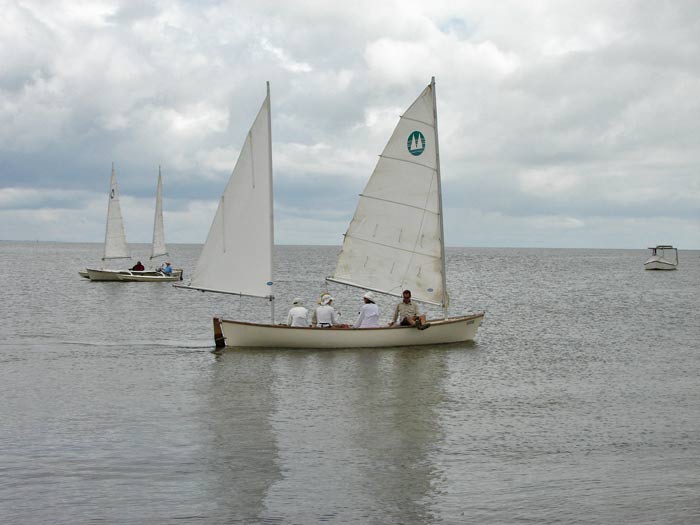 Prototype SeaPearl hull #5 with newer rig owned by Kent and Barbara Blakley
Two replicas of the Yakaboo, Fritz Fenger's Carribean Cruising Canoe from almost 100 years ago.
This is Robb White's "Felucca" owned and sailed by his son Wes White - about 35 pounds!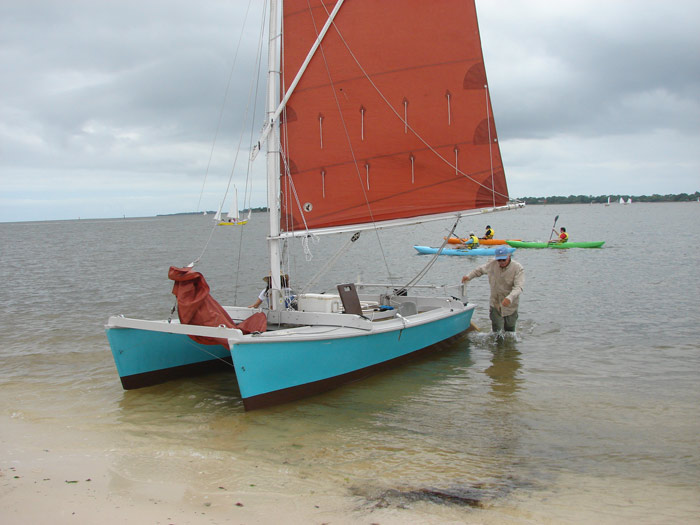 Dean Pacetti's Slider Cat!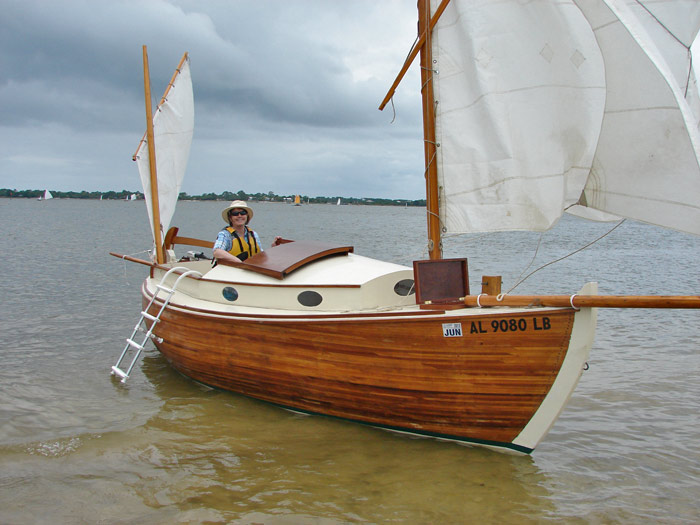 Another shot of the Elver.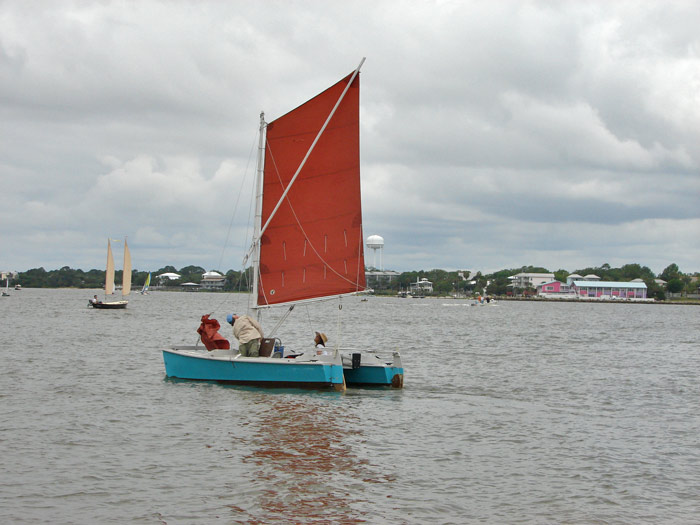 Dean takes off on a reach.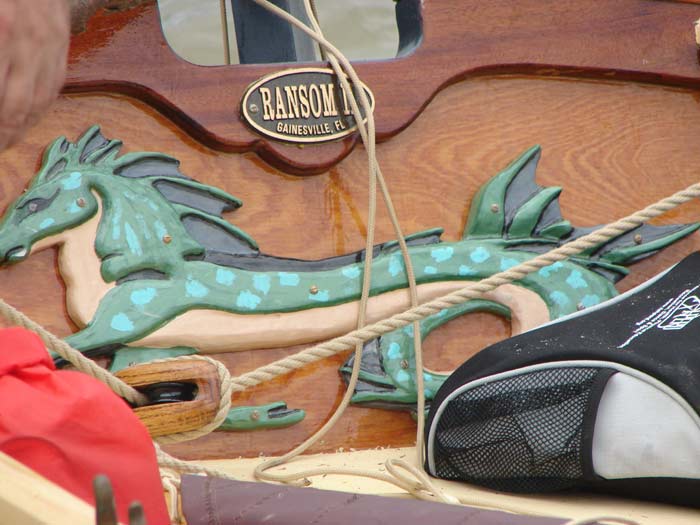 Great detail on the transom of Penobscot 14.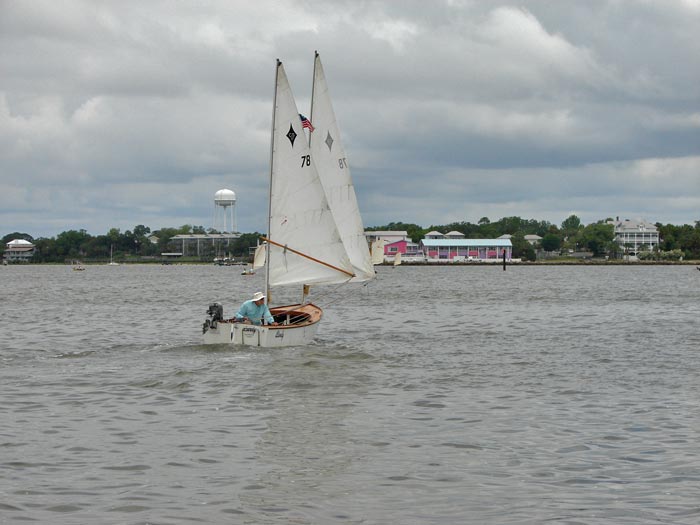 Dale Niemann's Core Sound Lively running off.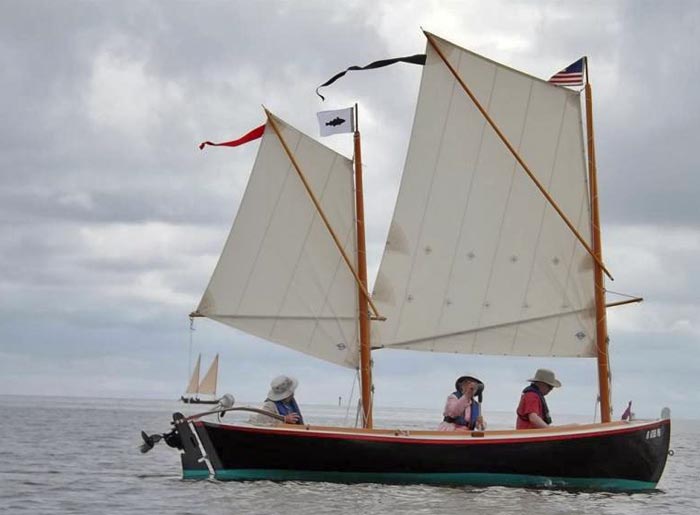 Rex sails the No Man's Land Boat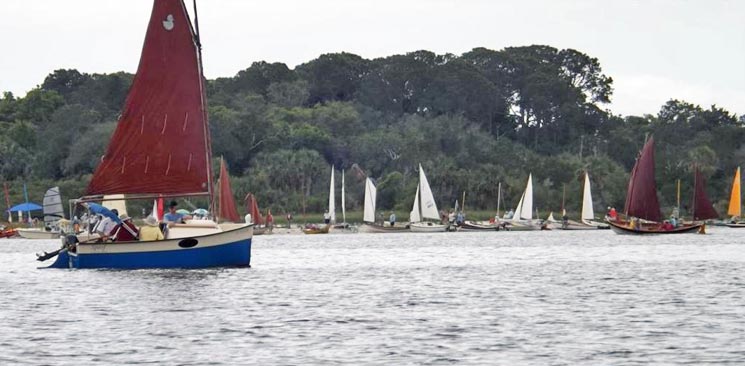 Peep Hen off the Atsena Otie beach.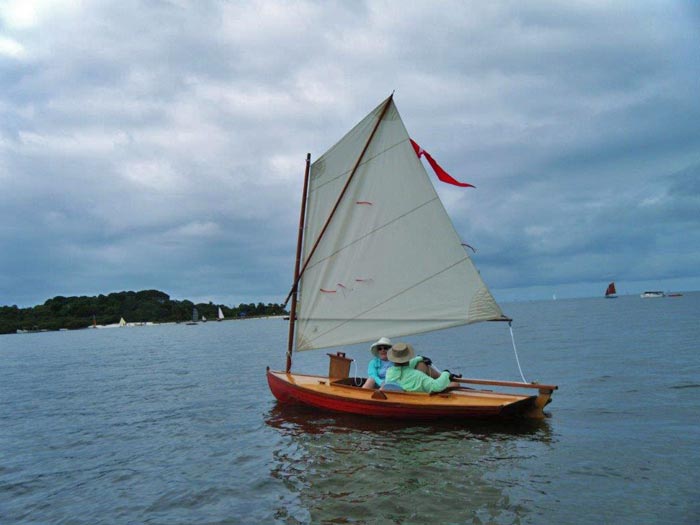 Another Rex Payne Melonseed... I think.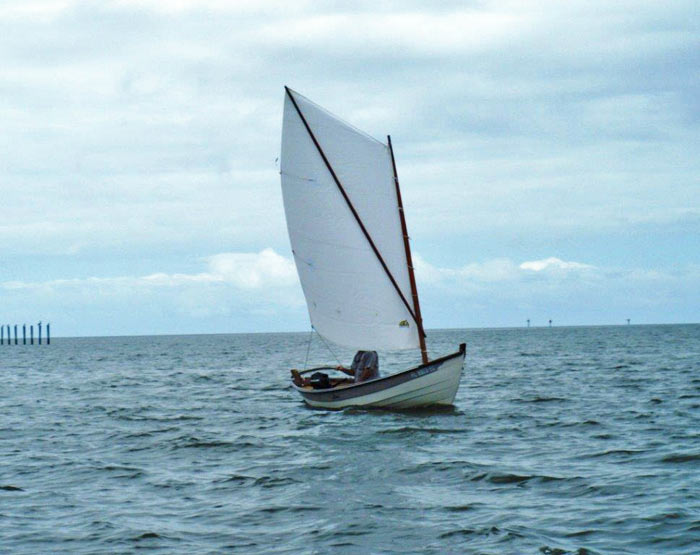 Sailing dory!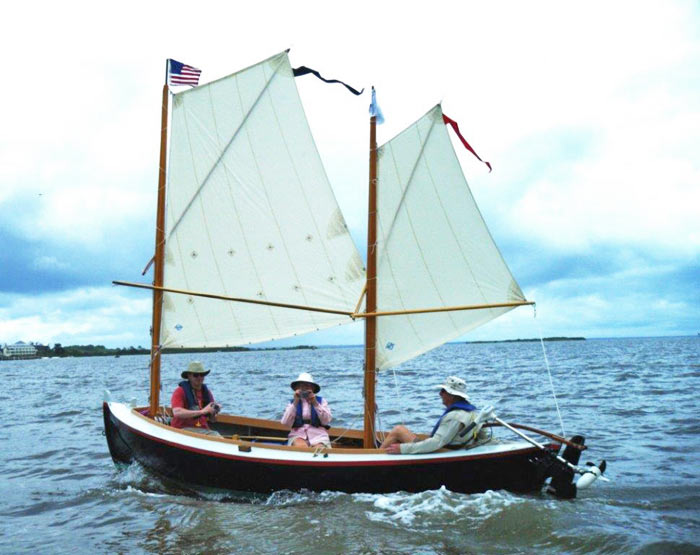 Payne's No Man's Land Boat
Judy and her Melonseed, Freedom.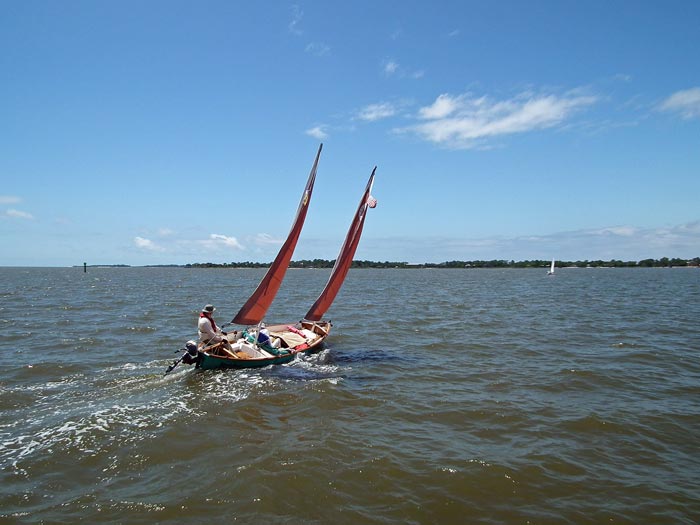 Tosh's SeaPearl making tracks!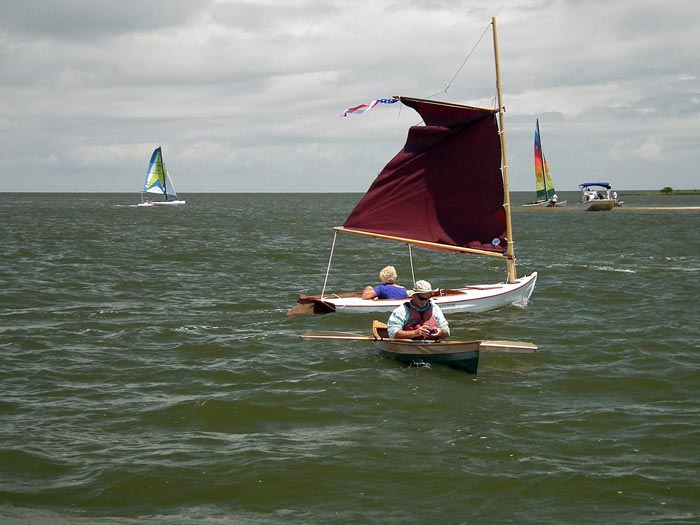 Steve Kingery checking a photo while Judy get's her rig up.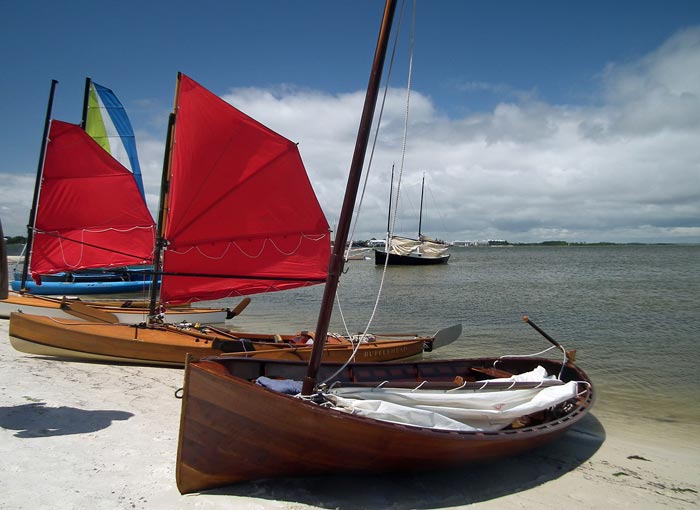 The Robb White Felucca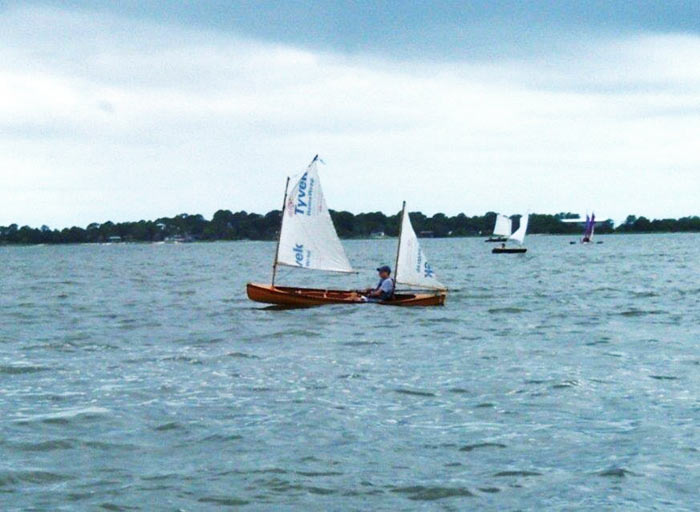 Steve and his small sailing canoe with yawl rig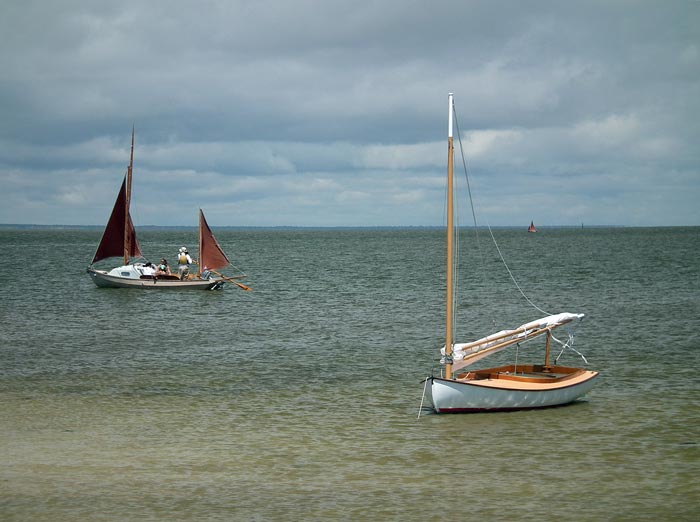 Beetle Cat with Alan Hall's Drascombe Coaster sailing by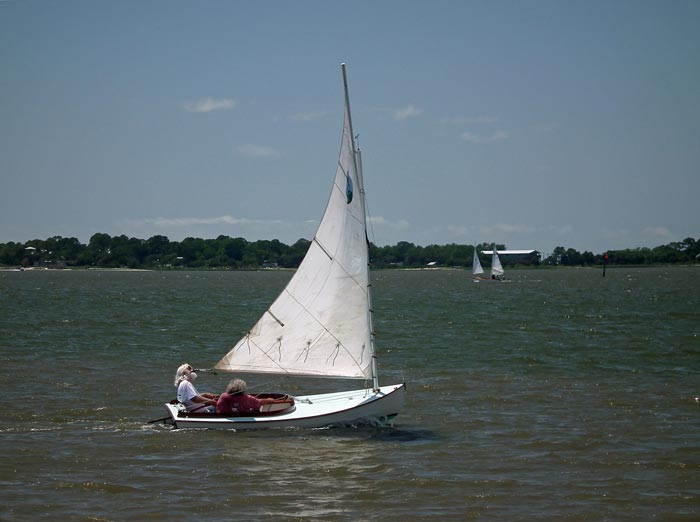 Another Beetle Cat!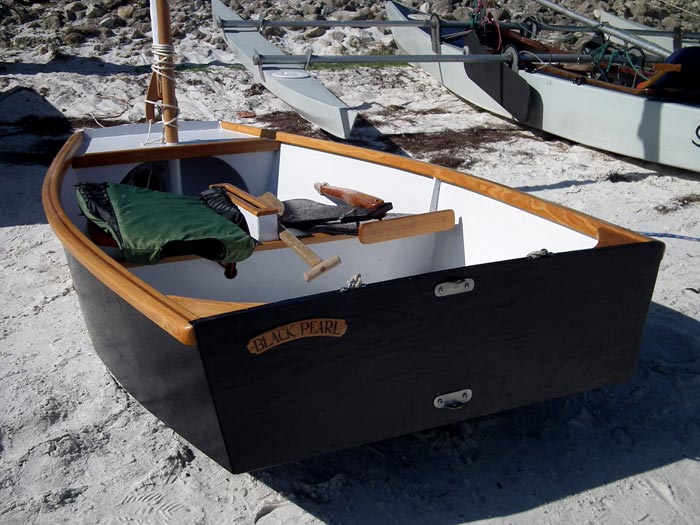 Well done wooden pram, sailed by it's young builder for the first time.
Malu is a lengthened Windmill!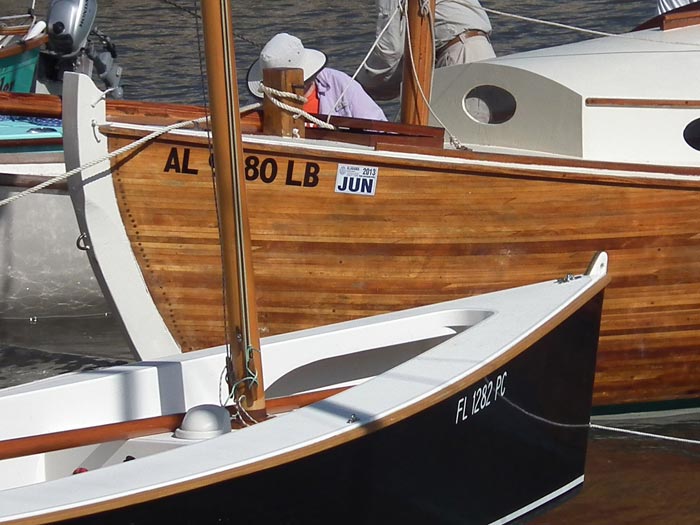 Dueling bows - Nice one Simon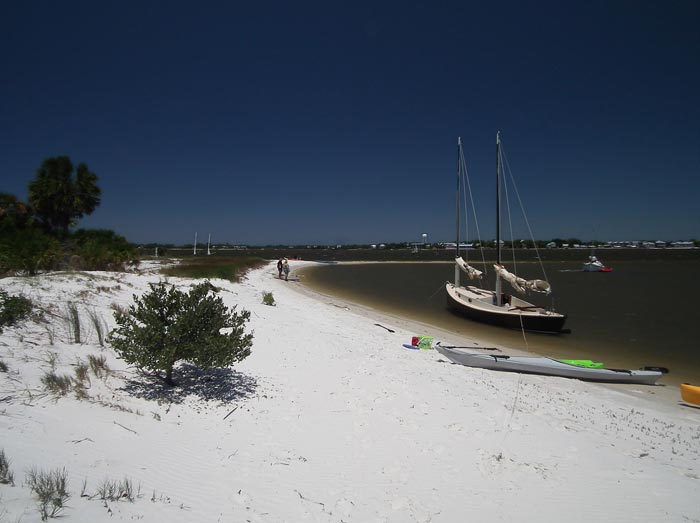 After the crowd leaves, The Egret on the beach.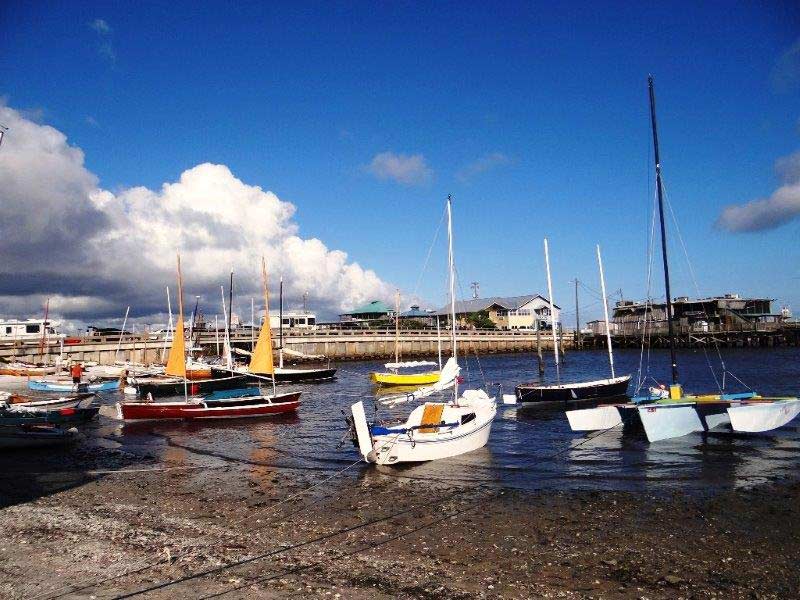 The busy harbor by the Island Place!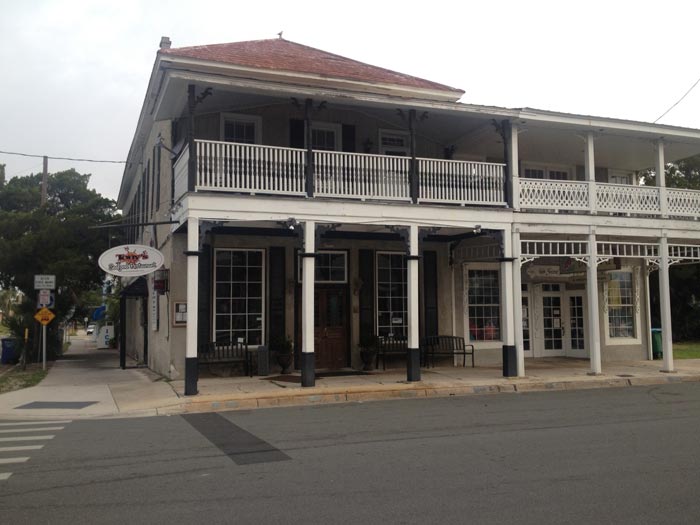 Tony's restaurant - great clam chowder now available in Publix!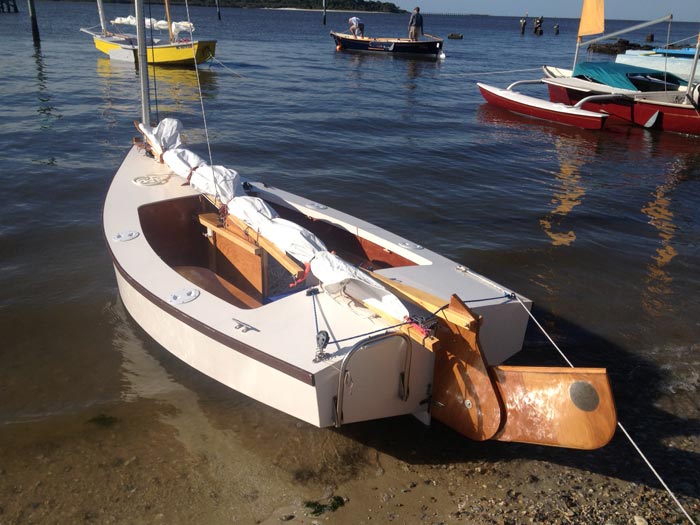 Dennis Marshall's SCAT - a Michaleck design!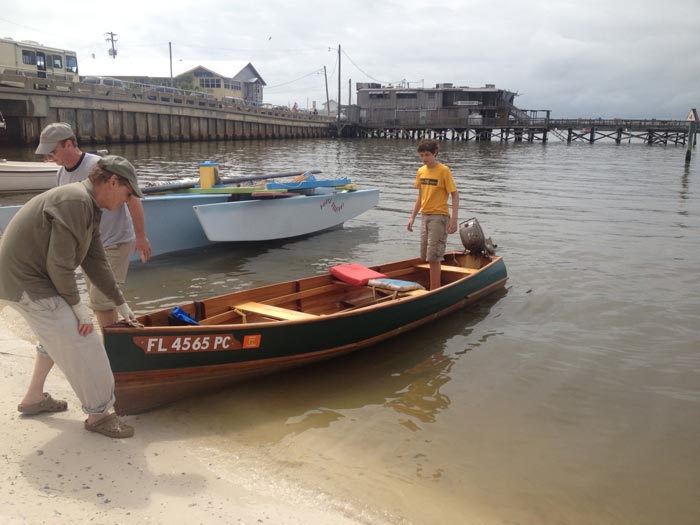 Pat Ball's improved sport boat design by Robb White.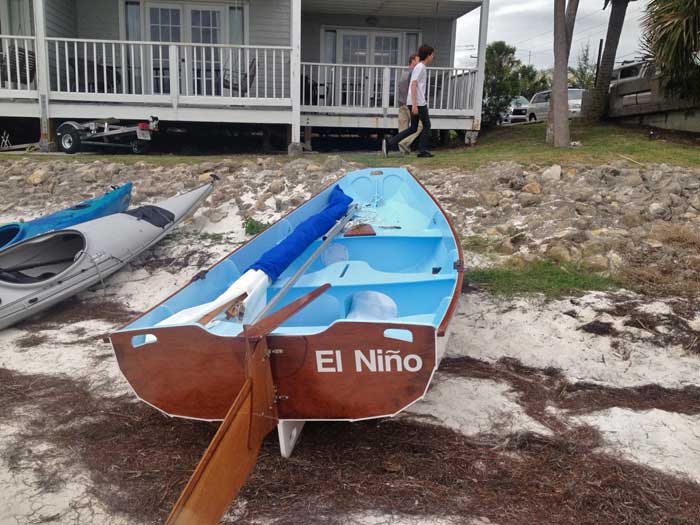 Billy VenDuesen's Passagemaker design. Nice job!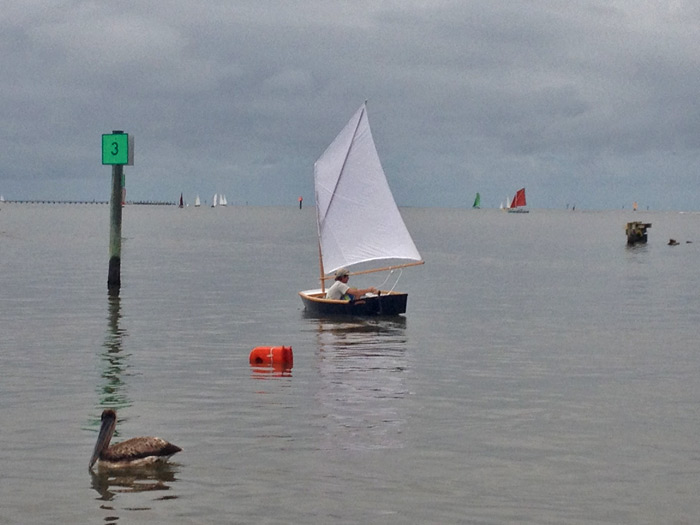 First sail of the Black Pearl.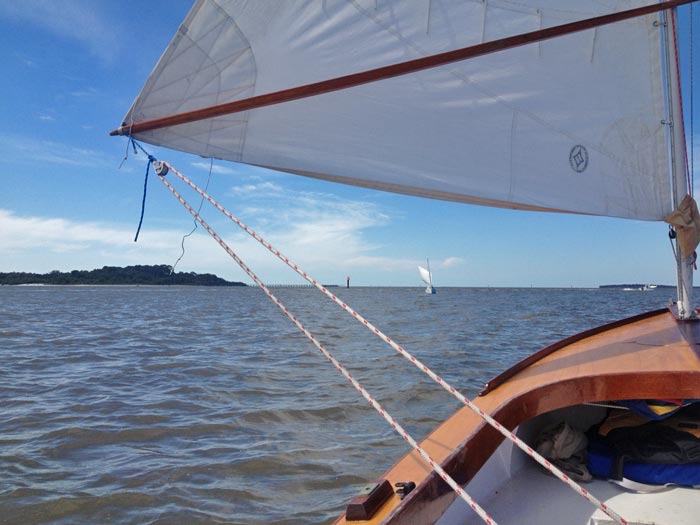 Sailing aboard Lively with Dale Niemann on Sunday.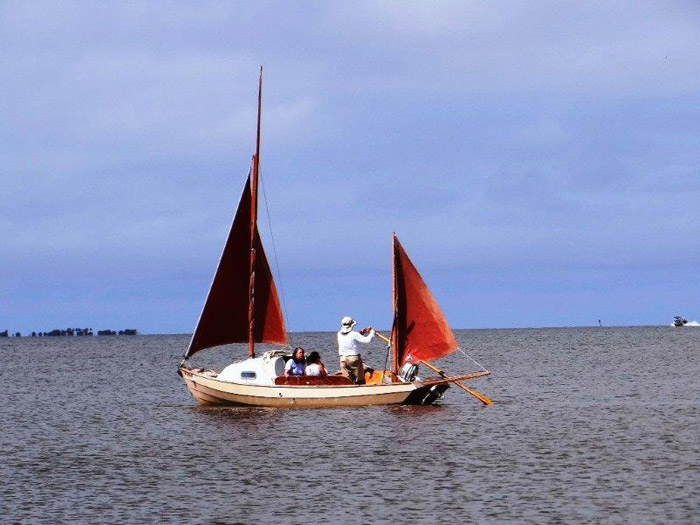 Alan Hall's Drascombe Coaster.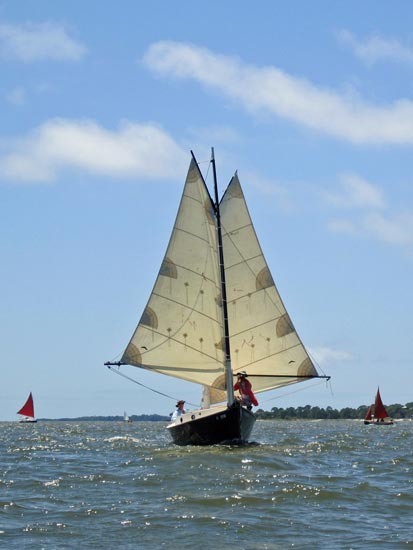 Simon's Egret coming toward you!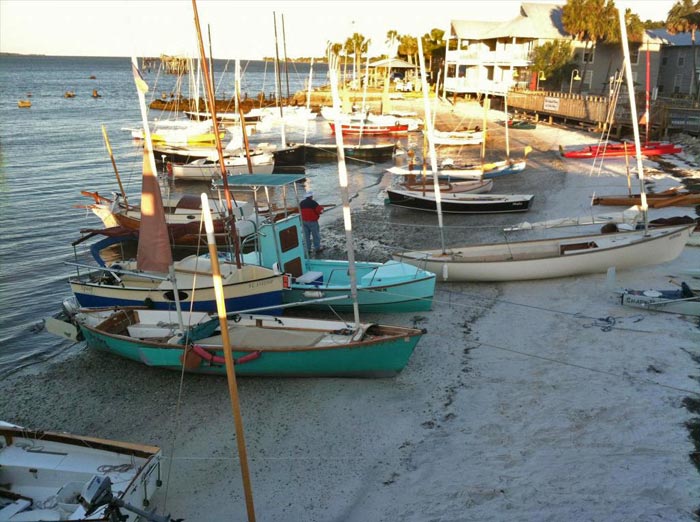 Good shot of the Island Place Beach from the bridge.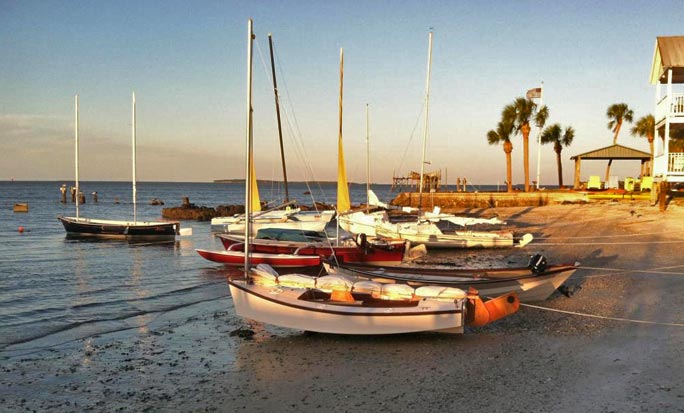 Scat in the failing light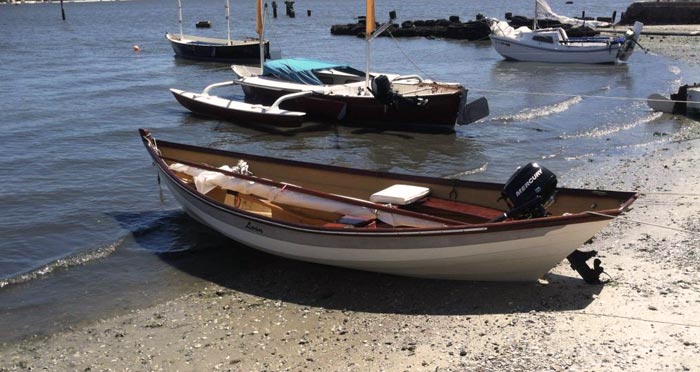 The Dory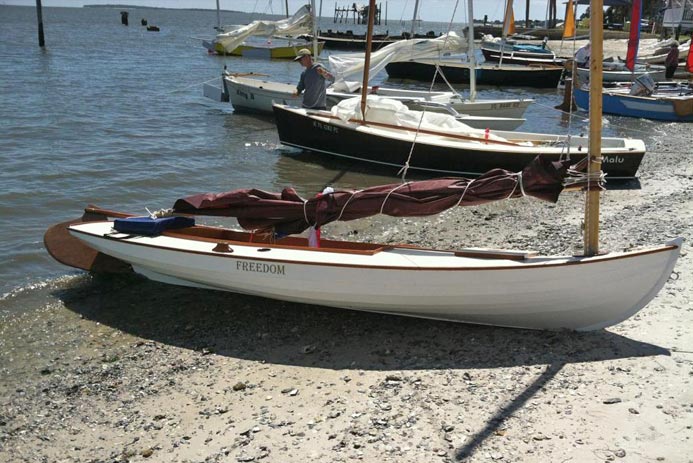 Freedom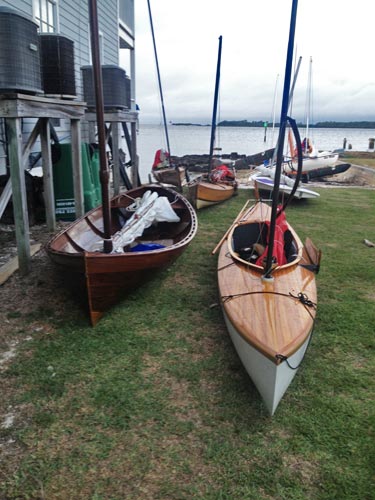 Felucca and Bufflehead beside the Island Place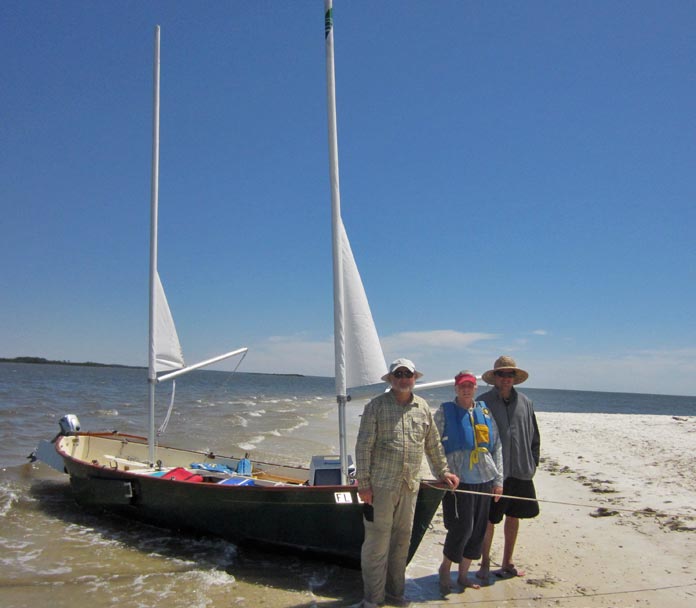 Rick Myers and family with their SeaPearl 21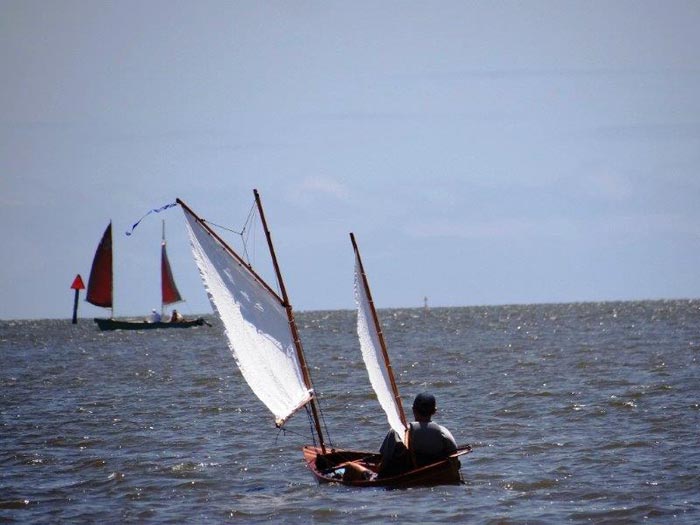 Steve and his tiny canoe yawl out where the big boats sail.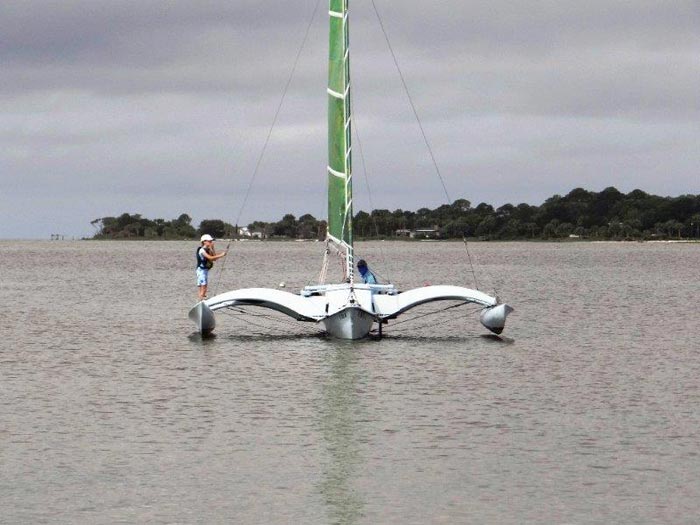 Pete Bogaz and daughter sailing in light air aboard their T-Gull Tri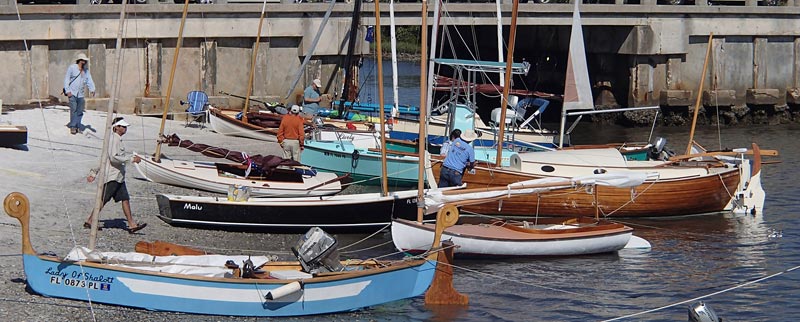 Nick Lackey's unique Viking Ship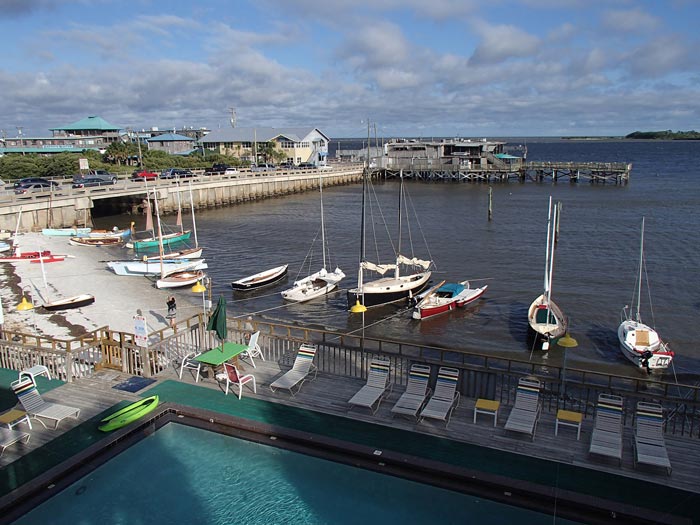 Great view from above the pool at the Island Place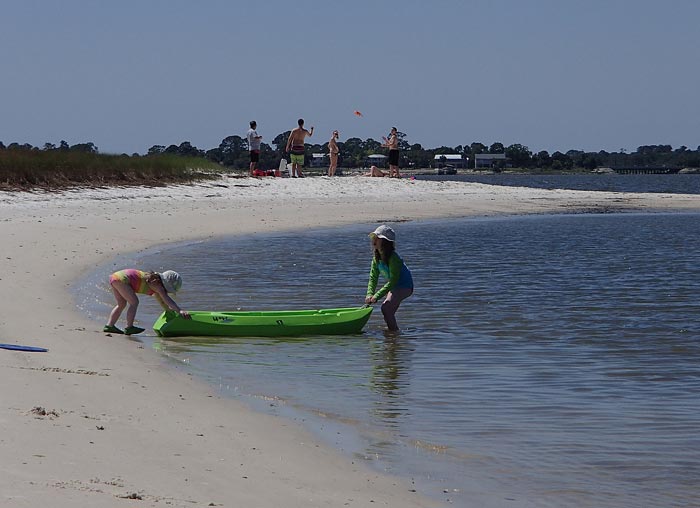 Push harder.. I want to go sailing!!