Honest Johns Fish Camp on the Indian River Lagoon
June 14 - 16
photos by Ron Hoddinott, Simon Lewandowsi, Dennis Marshall, and Tim Webb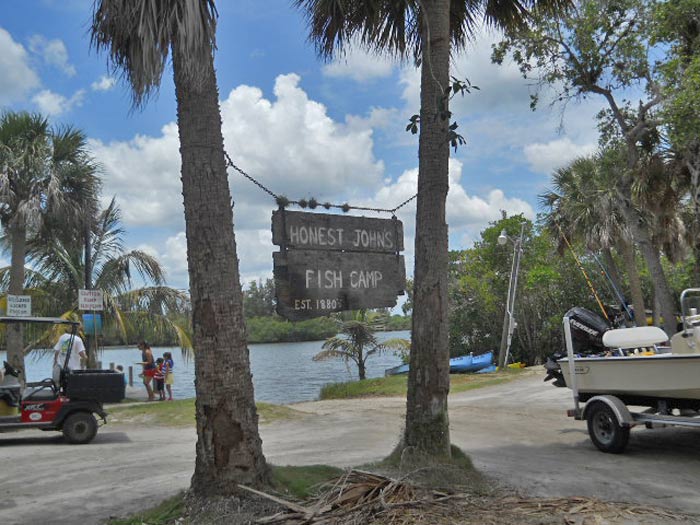 Ramp at Honest John's - Est 1880 !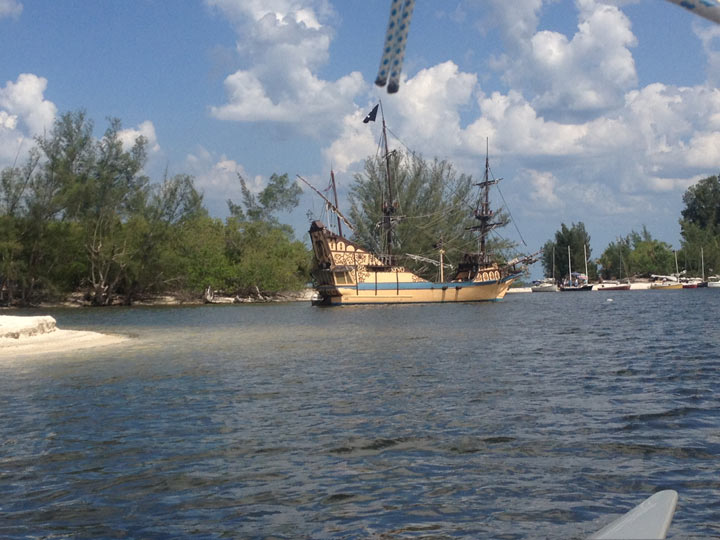 First sight as I came around the cove! An anchored Pirate ship that never moved.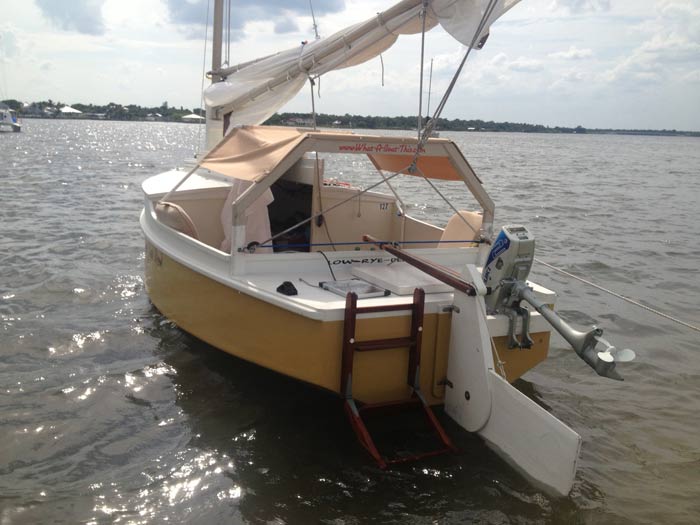 Patrick Johnson's Kat Kan Dew - Michaelik Fat Cat design.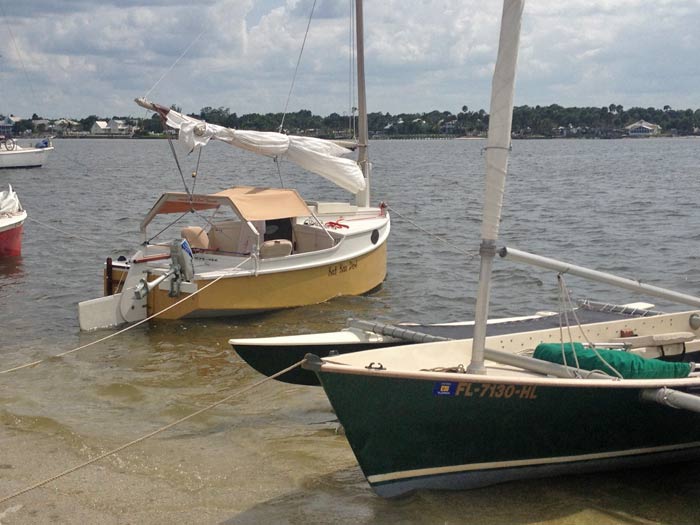 Kat Kan Dew and Whisper's bow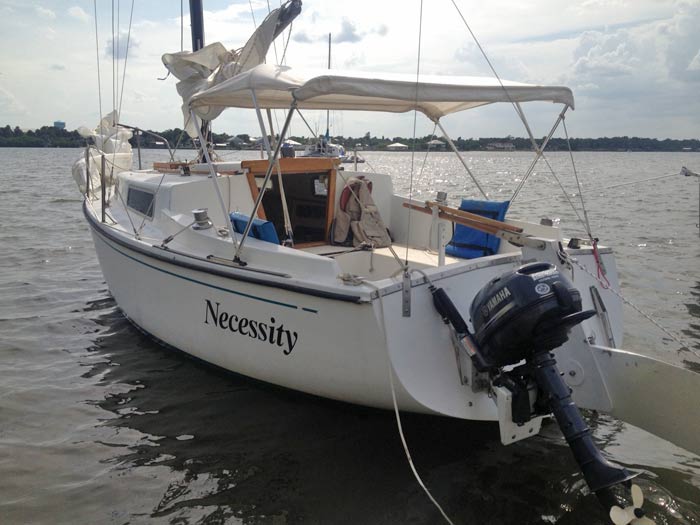 Charlie Jones' Necessity, a Lindsey 21 from Texas - Gary Mull Design that Charlie rebuilt inside.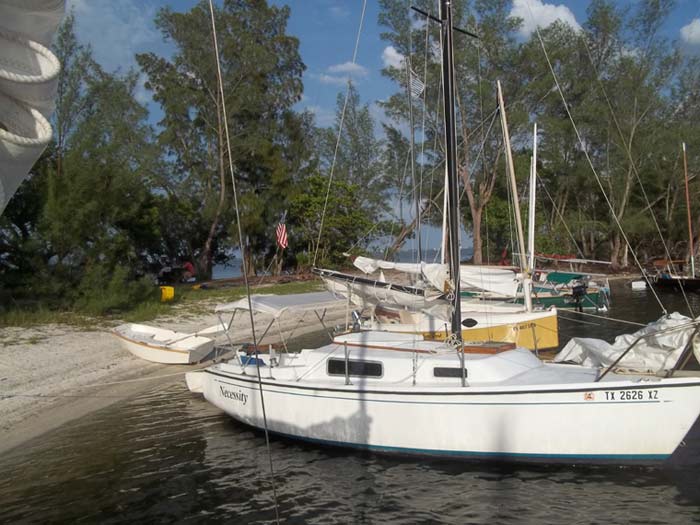 Another view of Necessity stern to the island.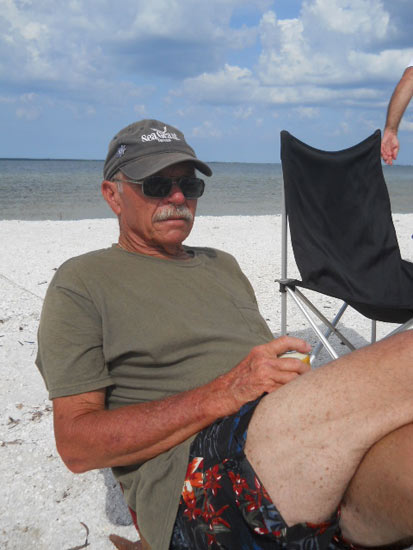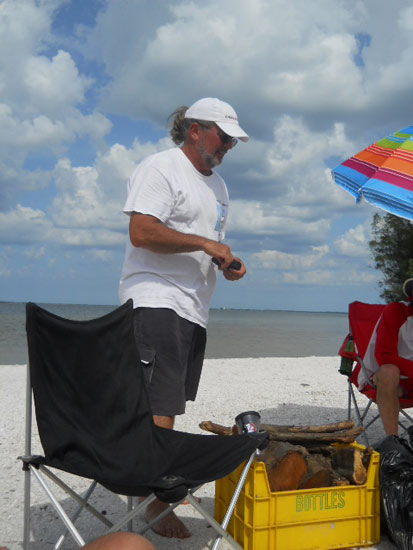 Charlie Jones Texas boat builder and adventurer on left and Patrick Johnson - cabinet maker and musician on right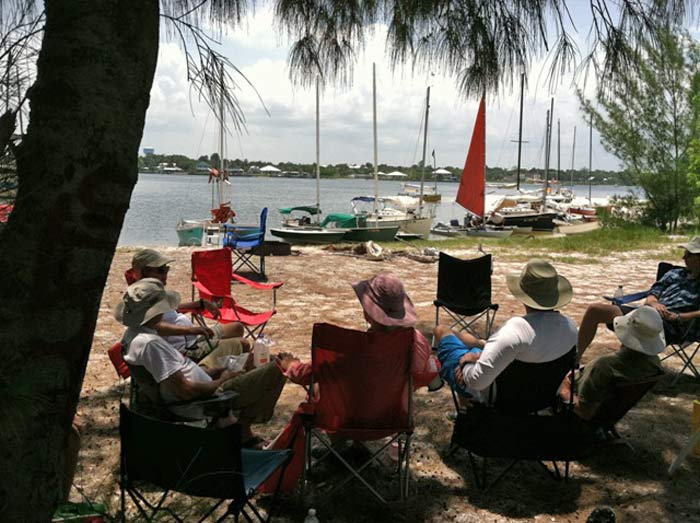 Seeking shade in the heat of the day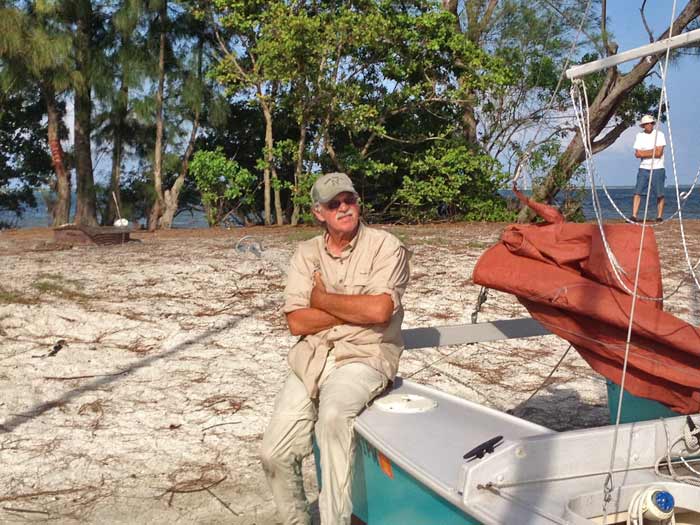 Dean Pacetti - builder of Slider Cat Honu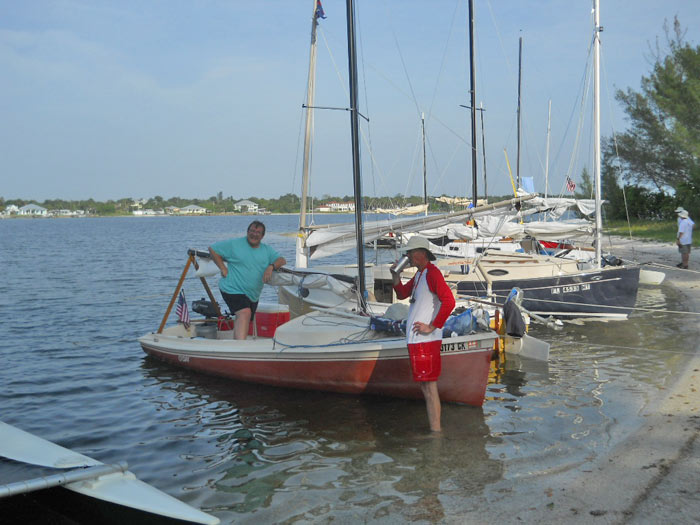 Chris and Tim - the ODay DS II owners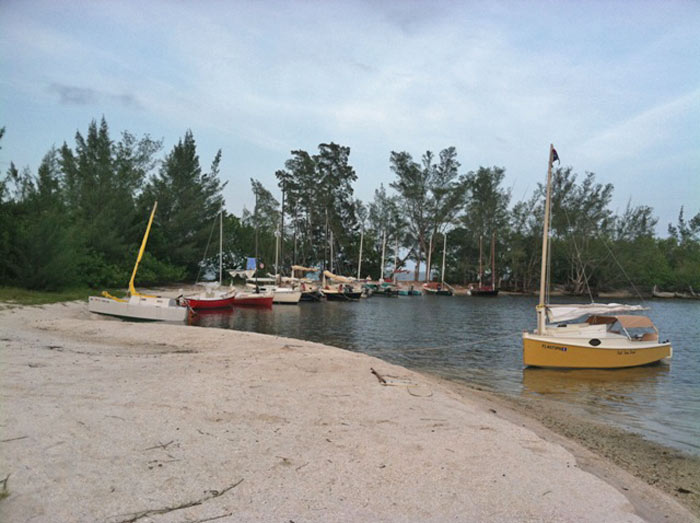 Most of the fleet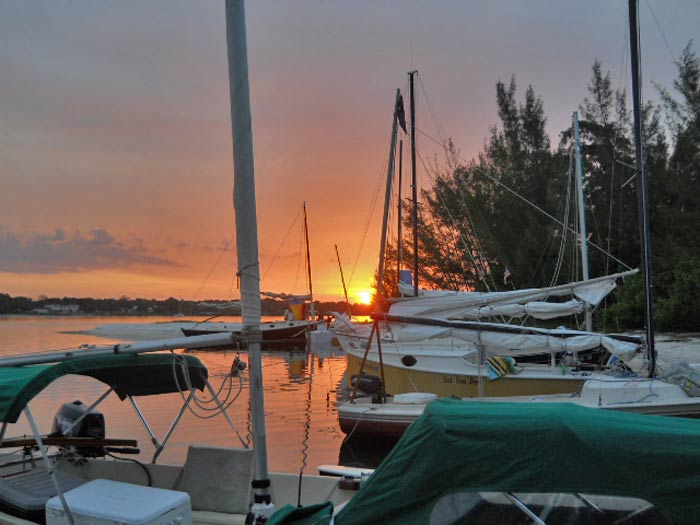 Sundown through the masts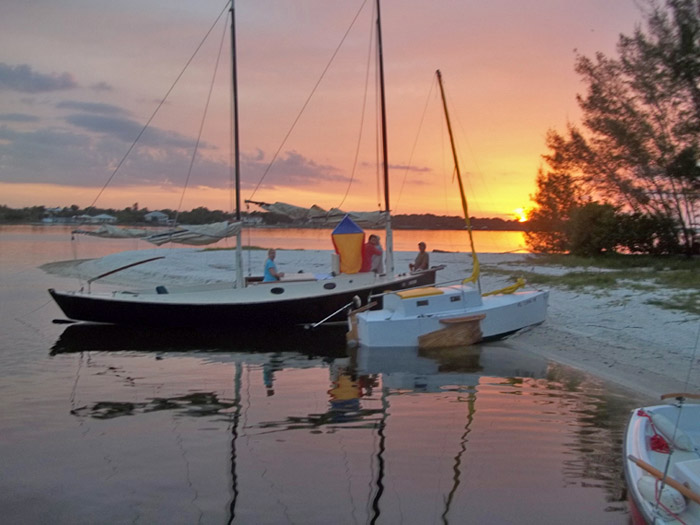 Biggest and smallest - Simon's Egret and Tom's Paradox at sundown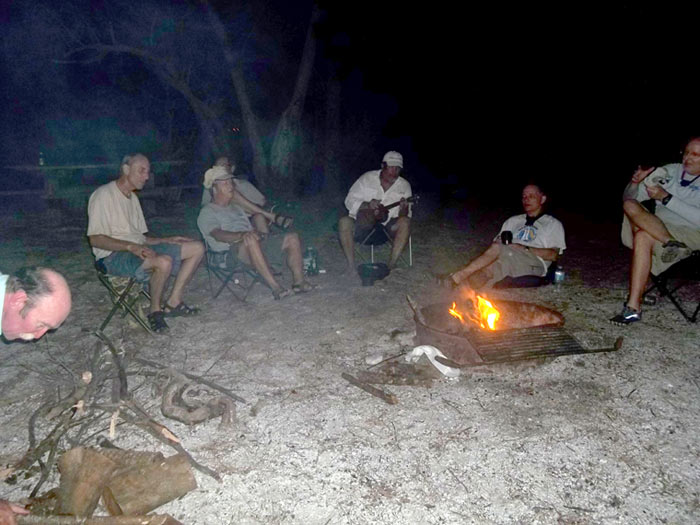 Friday night singalong with Patrick and his Ukelele !!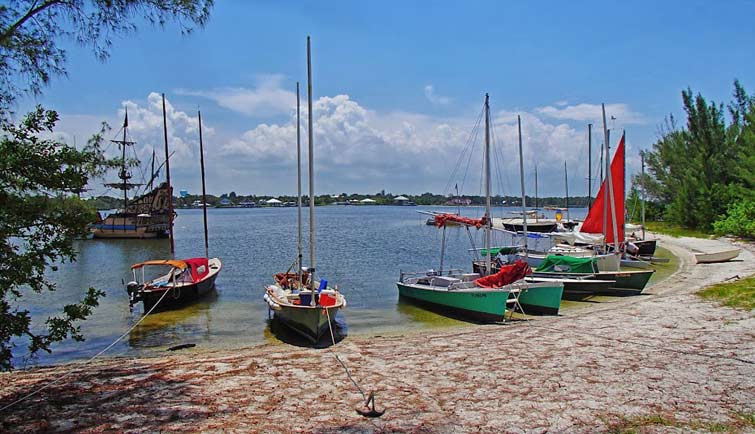 A perfect setting for our group!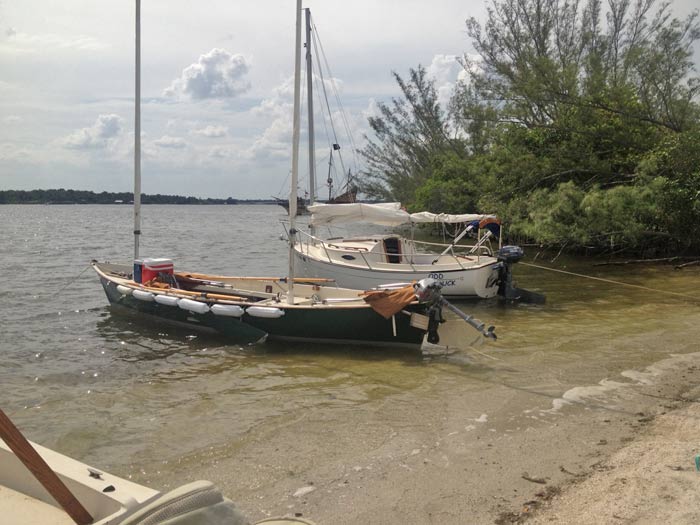 Ted's Hideaway and Dennis' Odd Duck.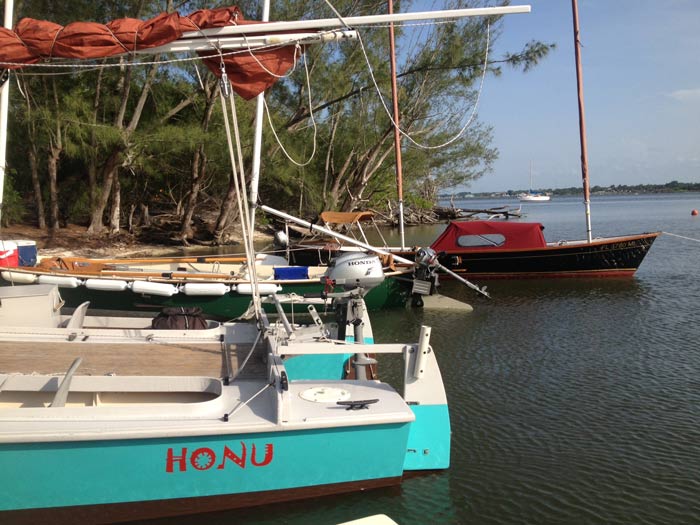 Honu Hideaway and Fred's DeJaVu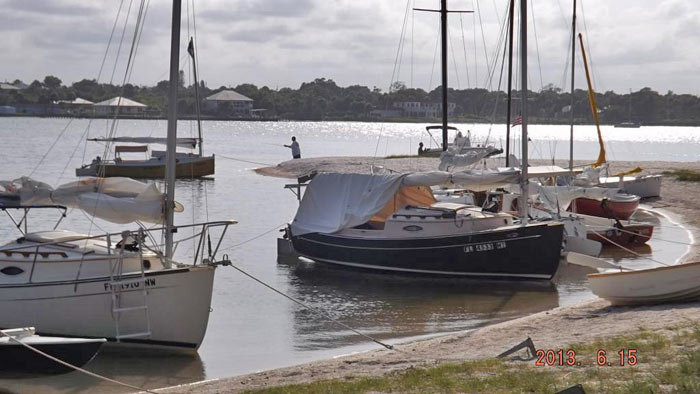 Three Cats - Odd Duck - Fat Cat - and Alan Raedel's SunCat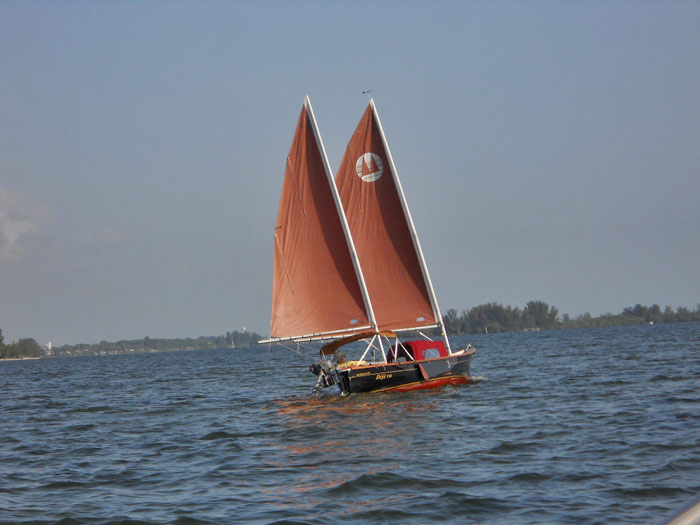 Fred Metcalf's SeaPearl, DeJaVue on broad reach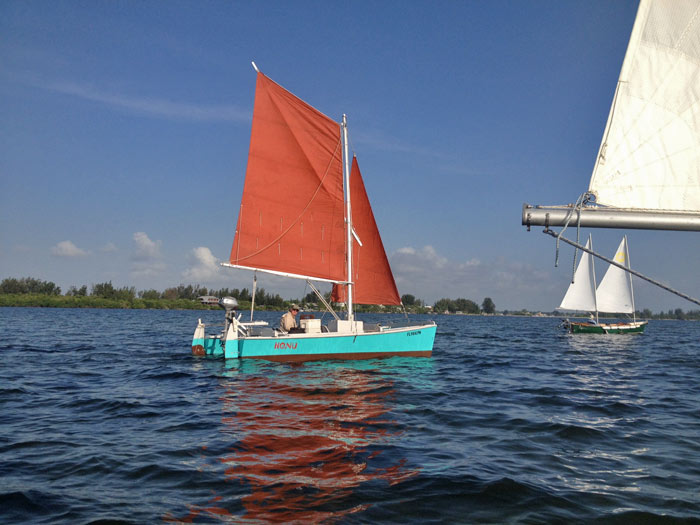 Dean's Slider Cat chases Ted's Hideaway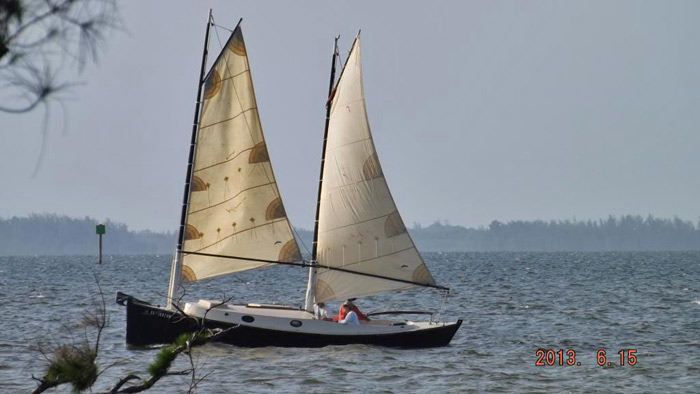 Egret slides past Indian River Lagoon #1.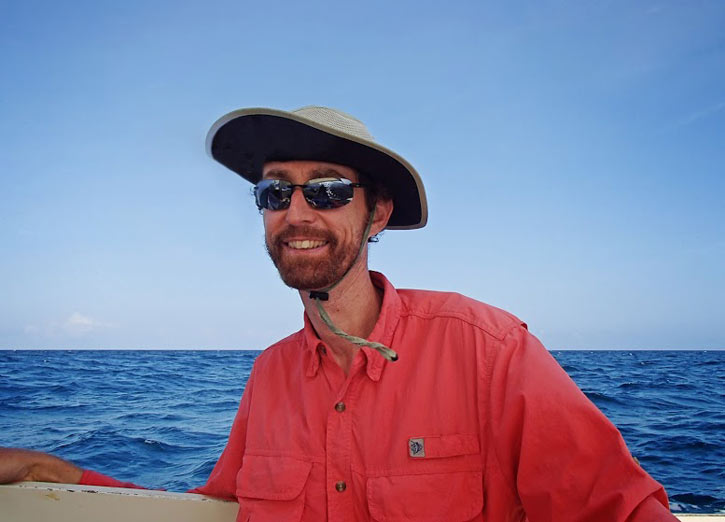 Simon having a rollicking good sail!
Egret wing on wing with a good breeze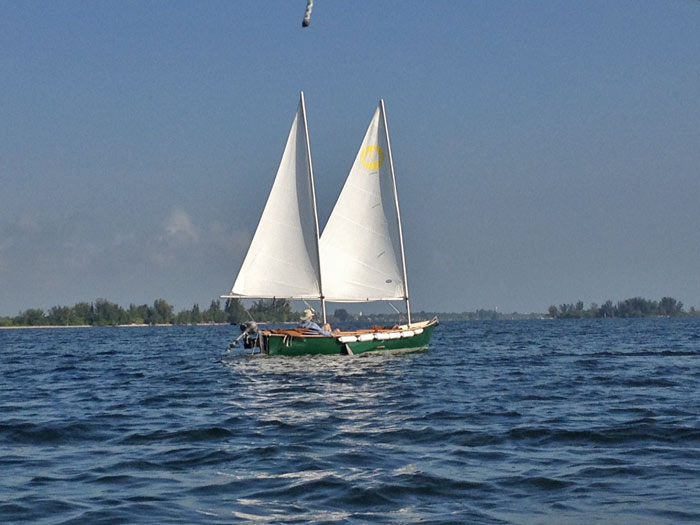 Ted's SeaPearl Hideaway on a broad reach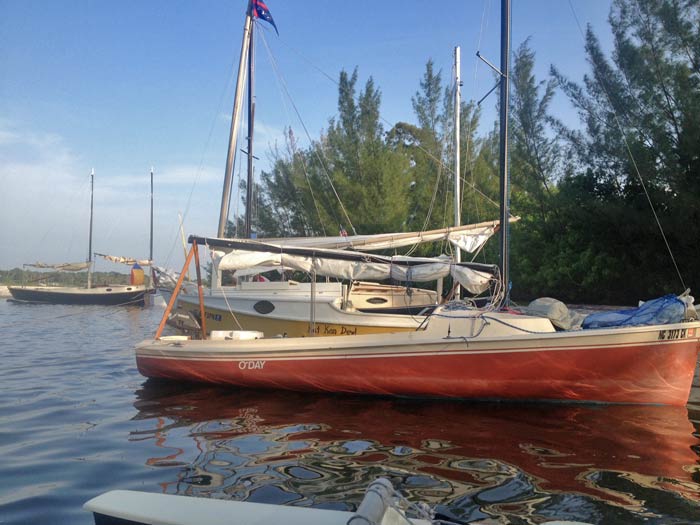 Chris's DS 2 on the beach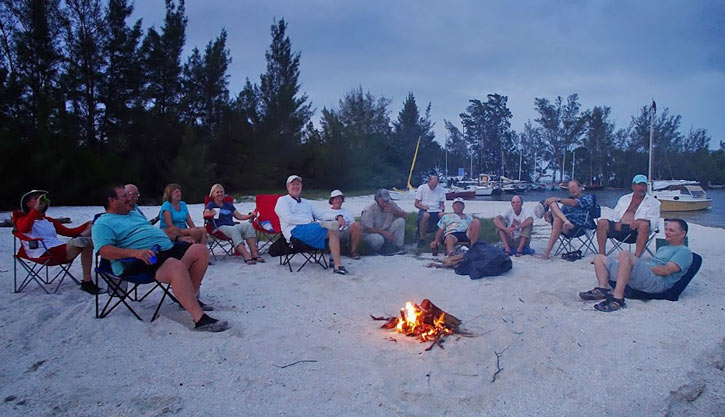 Saturday night's campfire. Good conversation - good friends - good times.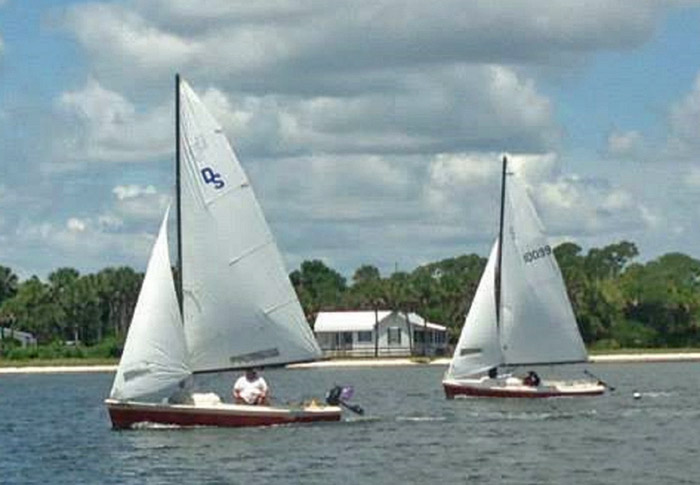 Chris's O'Day and Tim's Red Witch racing along together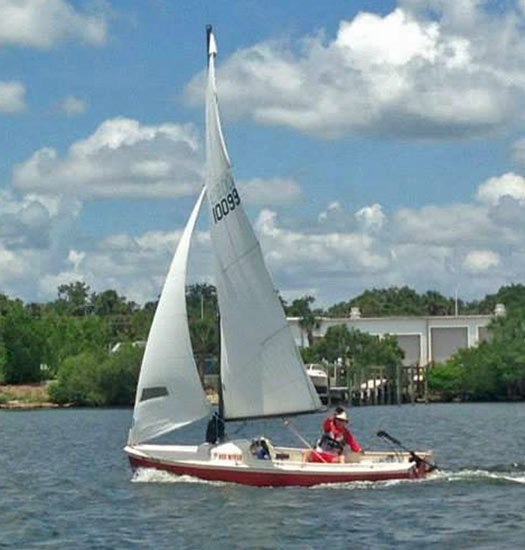 Tim's Red Witch at 9+ knots!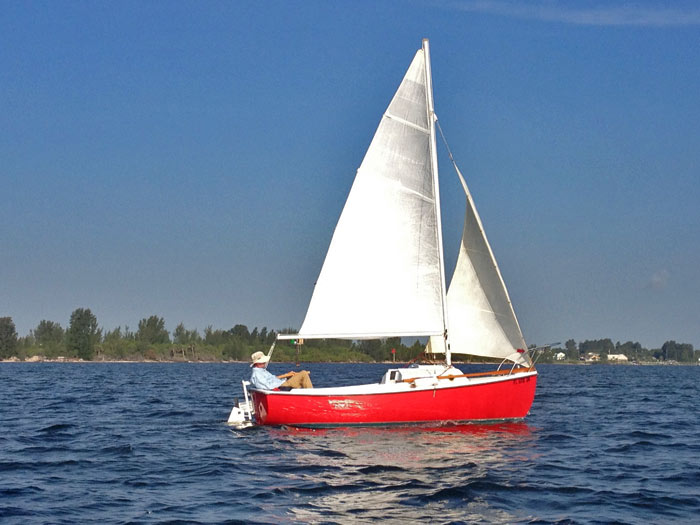 Phil's restored Com-Pac 16 sailing back to Honest John's on Sunday.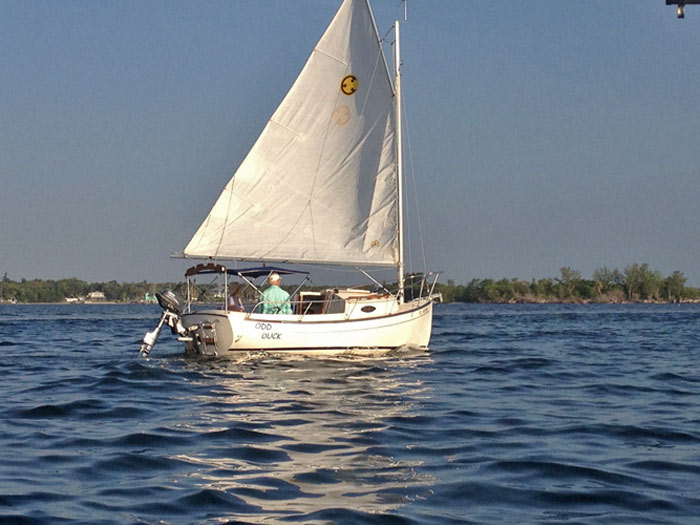 Dennis and Carols' Odd Duck - Sunday morning.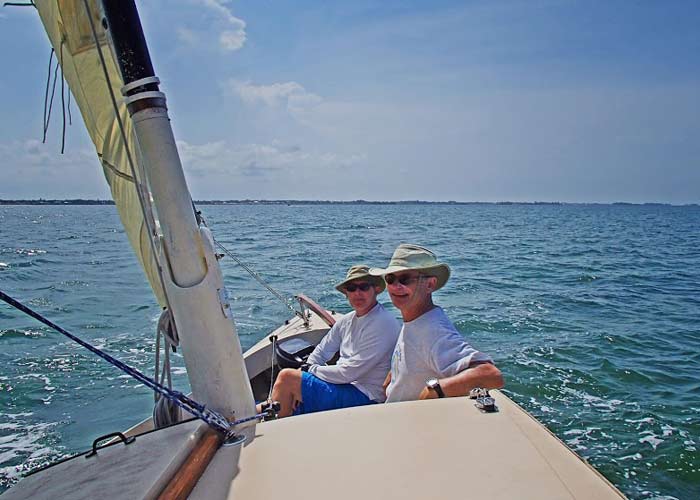 Egret sailing with Simon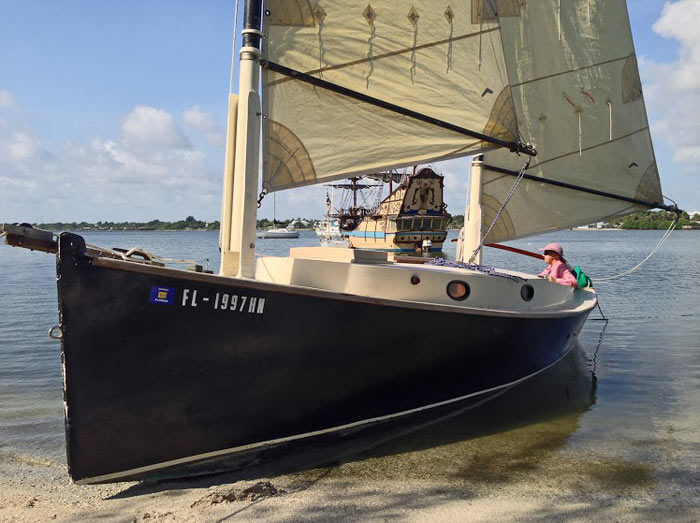 Last ones to leave - Kristie awaits last photos.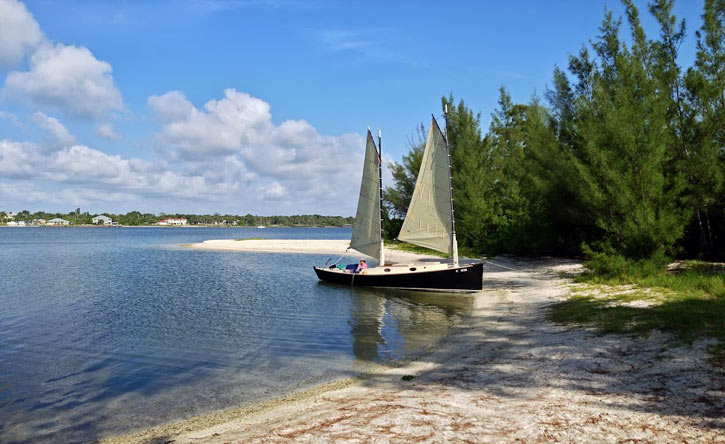 What a boat and what a setting!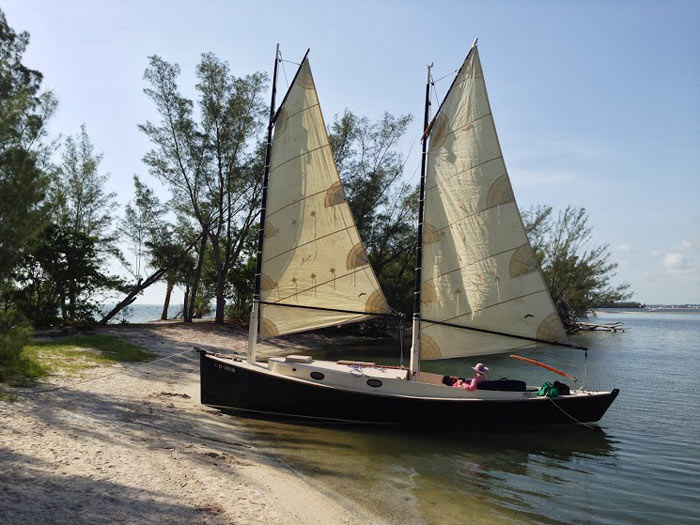 OK, I guess we really do have to get home someday!
Great trip, eh Kristie?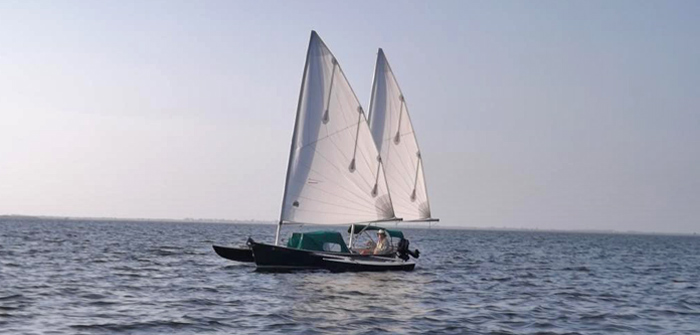 Whisper approaching Odd Duck on Sunday morning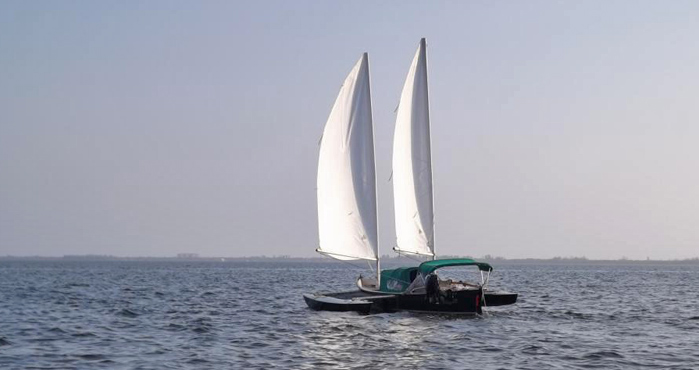 Whisper heading back to Honest John's on an easy broad reach. Perfect ending to a great cruise.