Fort DeSoto Reunion - Sept 21st, 2013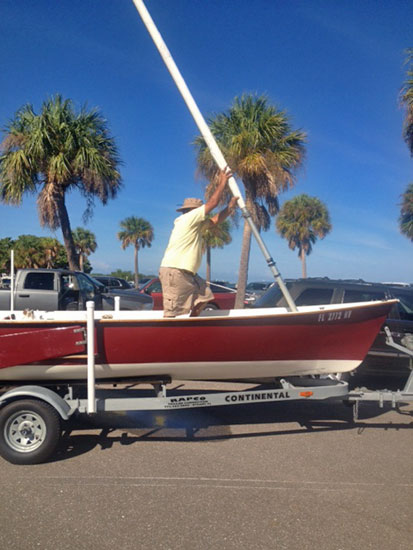 Ray Almodovar gets the main mast up on his SeaPearl.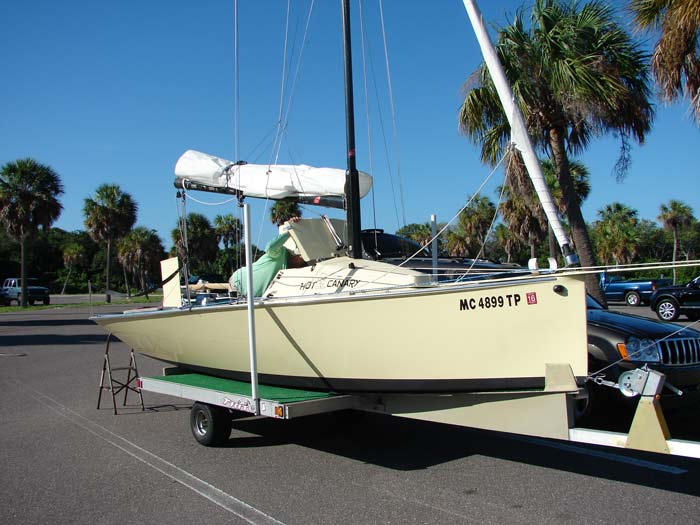 Luke, Bill and Joy getting Meade's Hot Canary ready for a test sail.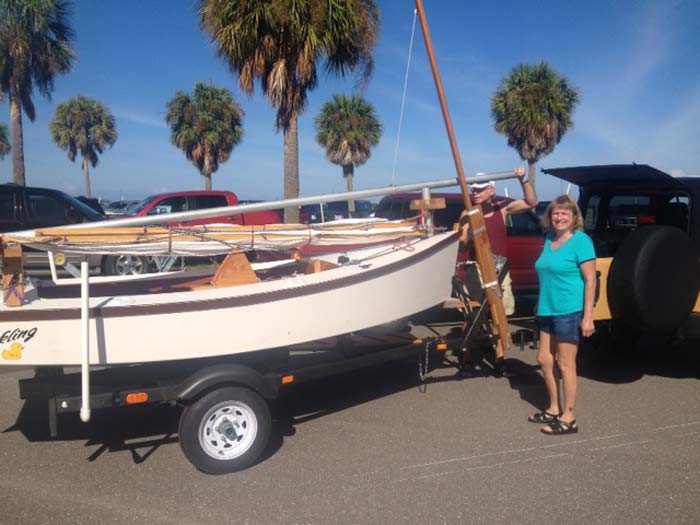 Dennis and Carol getting Duckling rigged.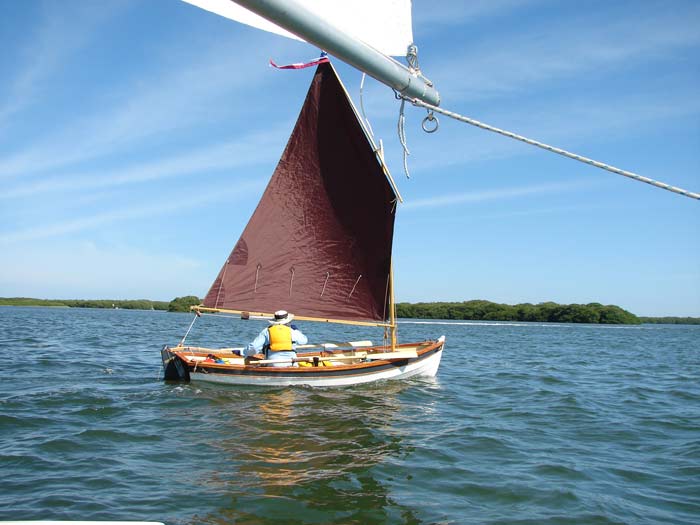 Doug Engh sailing well in his Penobscot 14, Ransome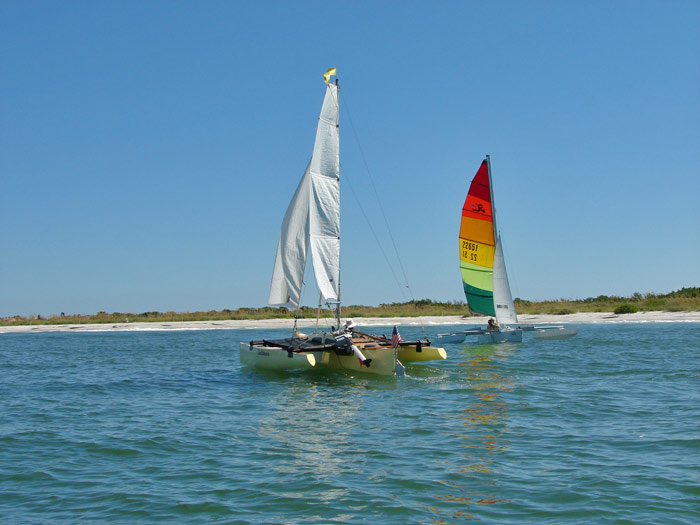 Ron Falkey's Tri, Dalliance, and Frank's 19footer - yes, Franks was faster.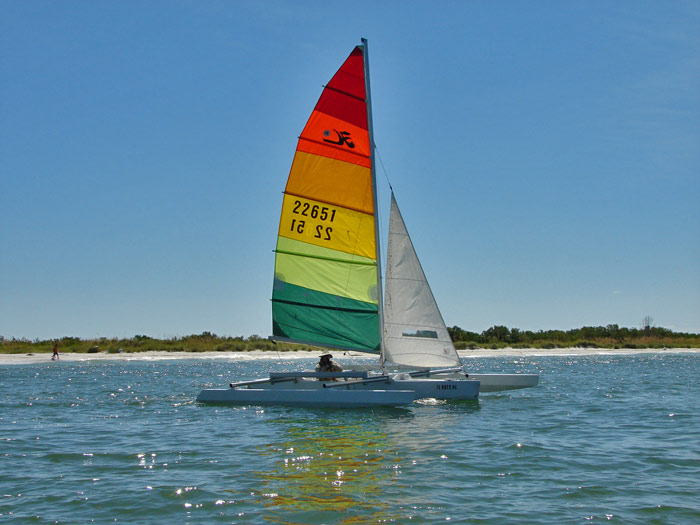 Looks like an EC boat to me!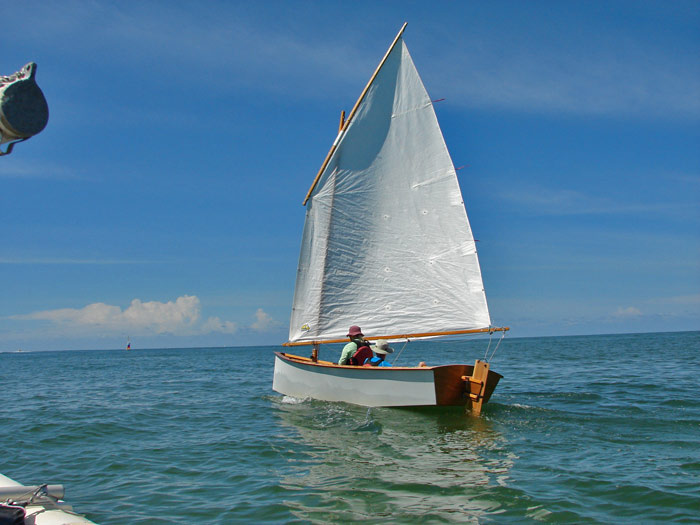 The Goat Island Skiff about to be passed by Whisper. How'd THAT happen?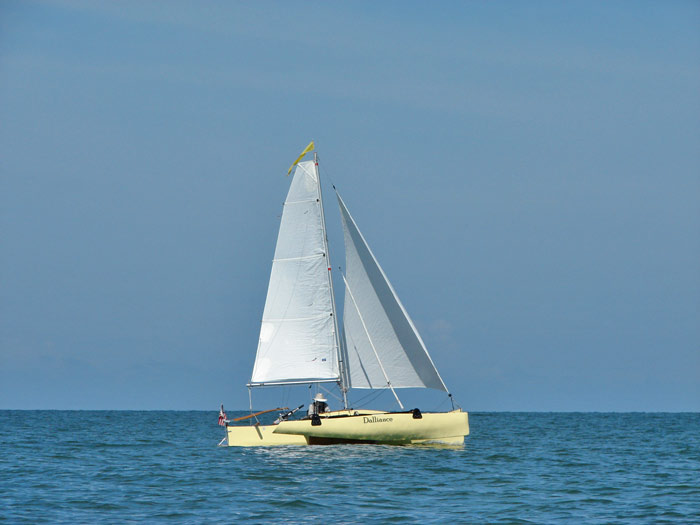 Ron Falkey's Dalliance in the Gulf heading for Pass-a-Grille Pass.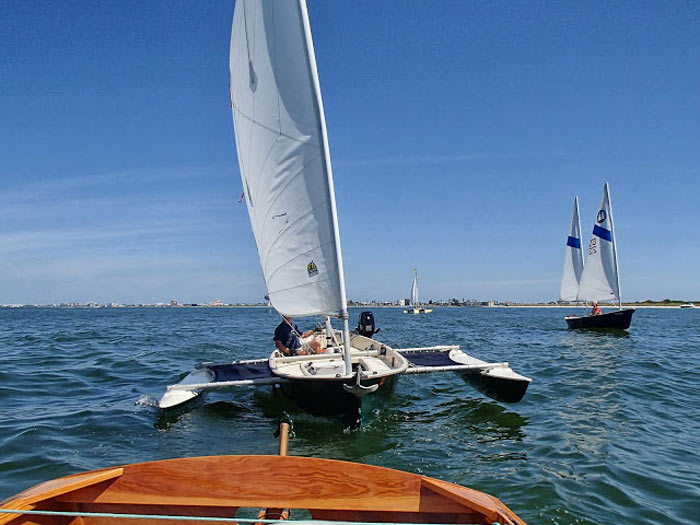 Ron Hoddinott's Whisper closing with the stern of Simon's GIS.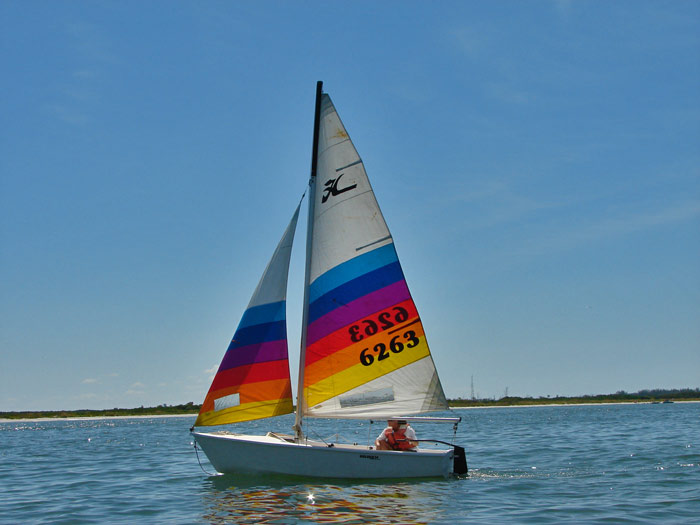 Holder 14 well sailed by Lyda Brown.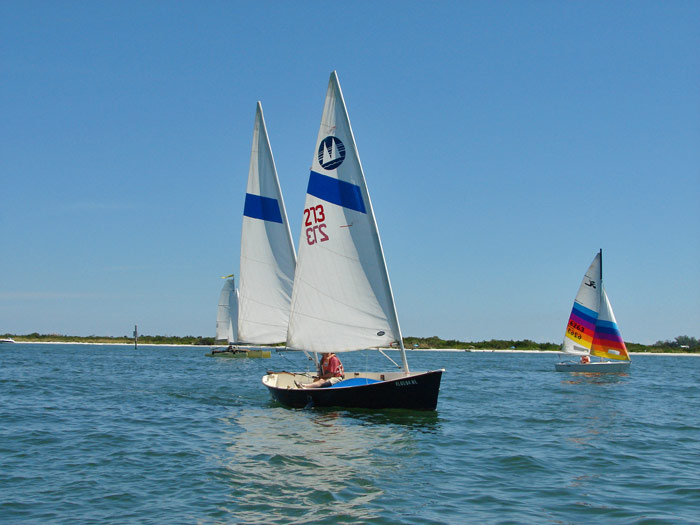 Tim Horstman's SeaPearl. Well sailed, Tim.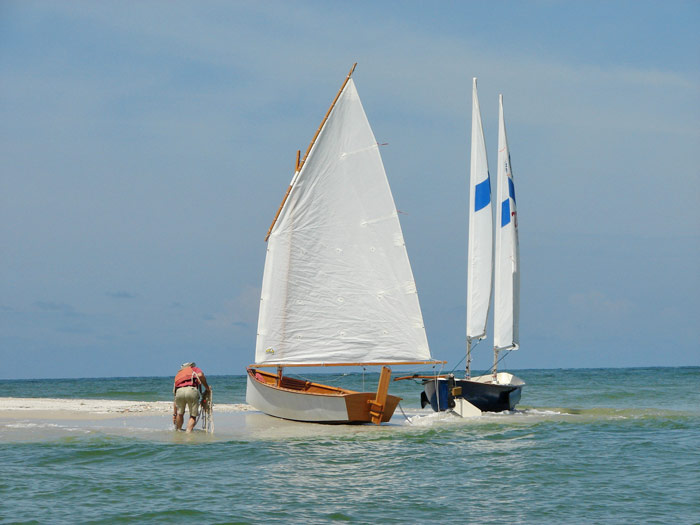 Simon and Tim check out a shoal on the north side of Bunces Pass.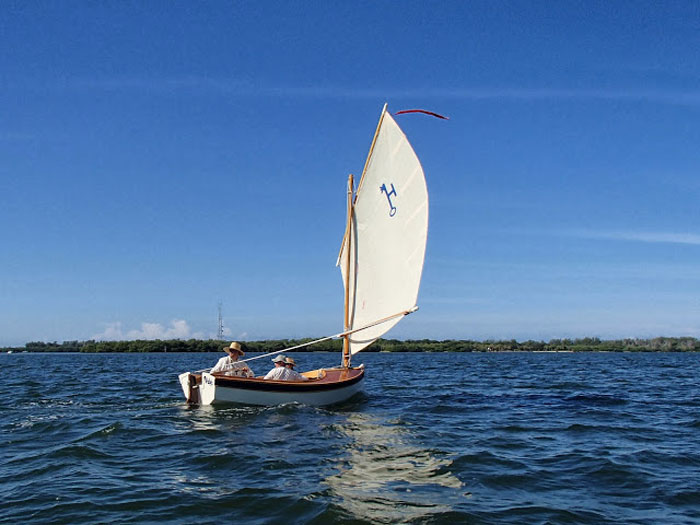 Eric and Jane's Welsford Houdini moving right along!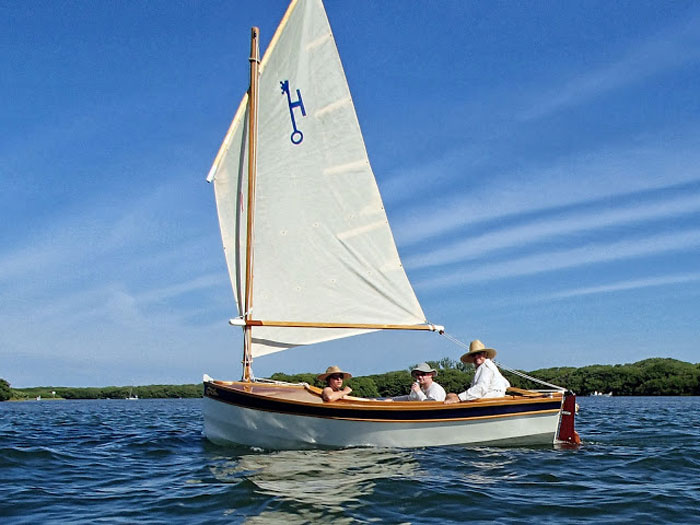 Houdini - closer up. What a roomy boat!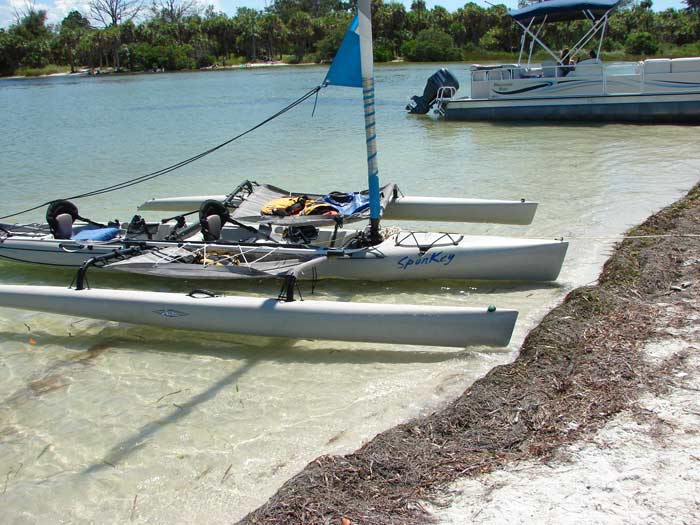 SpunKey - John and Colette's Hobie Tandem Island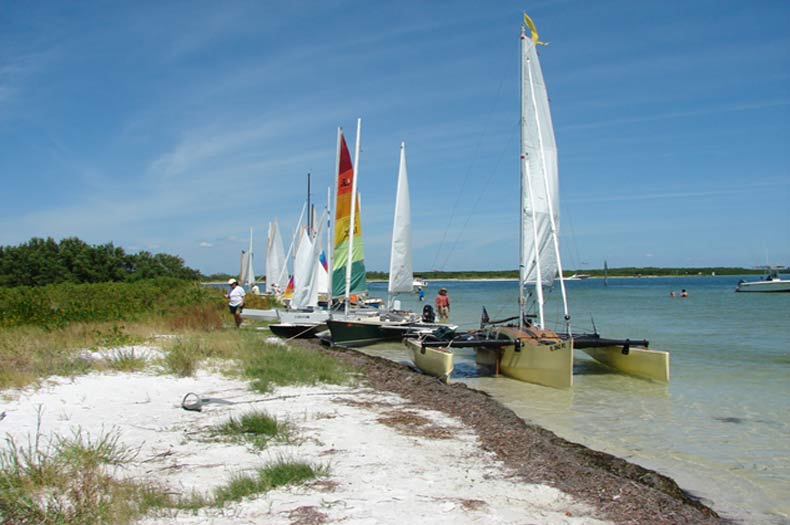 Ft DeSoto North Beach - Inside Bunces Pass - 17 boats from the Squadron!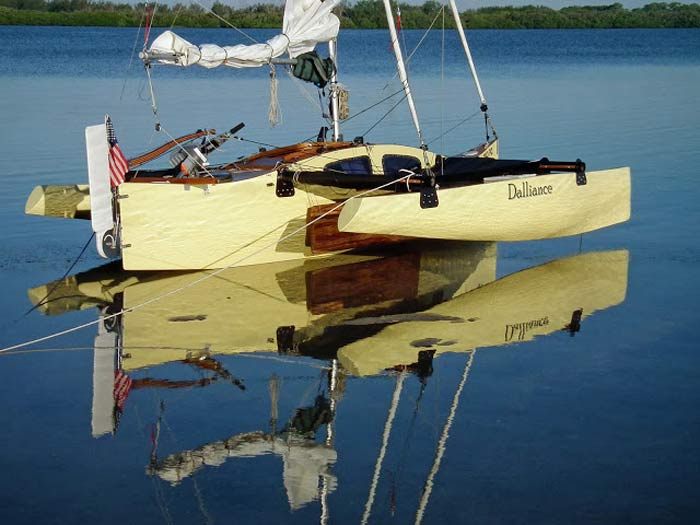 Dalliance over by the campground - great reflection shot by Simon.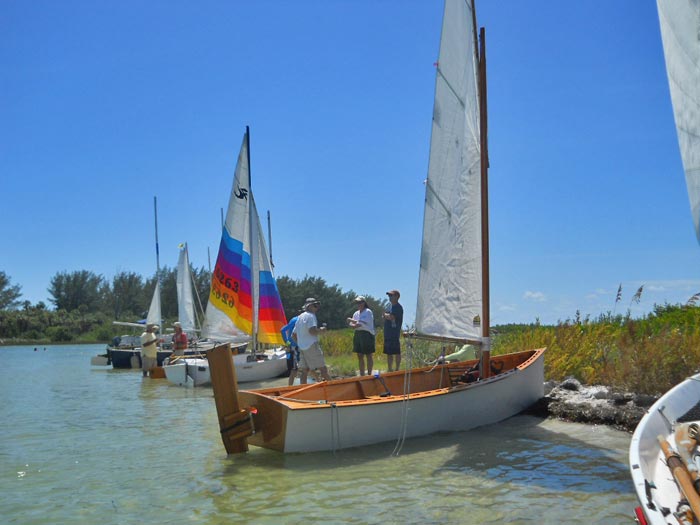 Lunch and sailor talk ashore.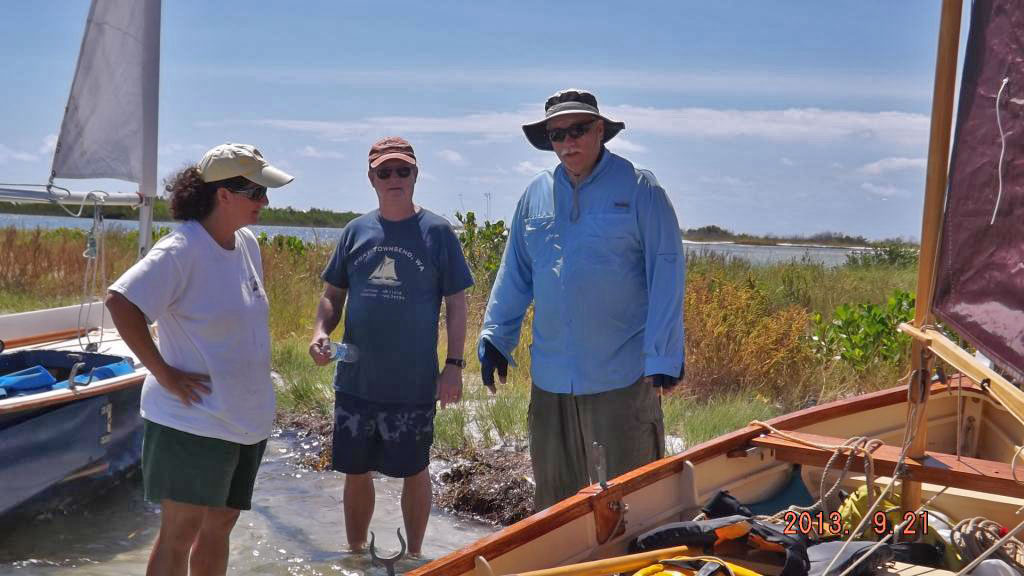 Lyda, Ron and Doug check out the Penobscot 14.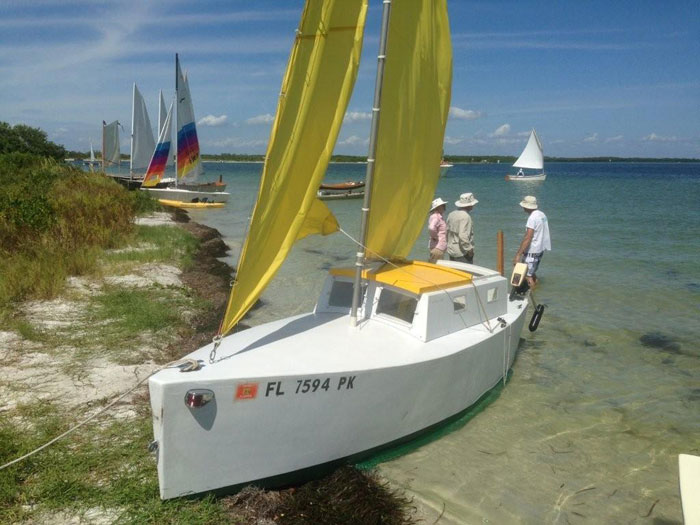 Tom's Paradox - a Matt Layden design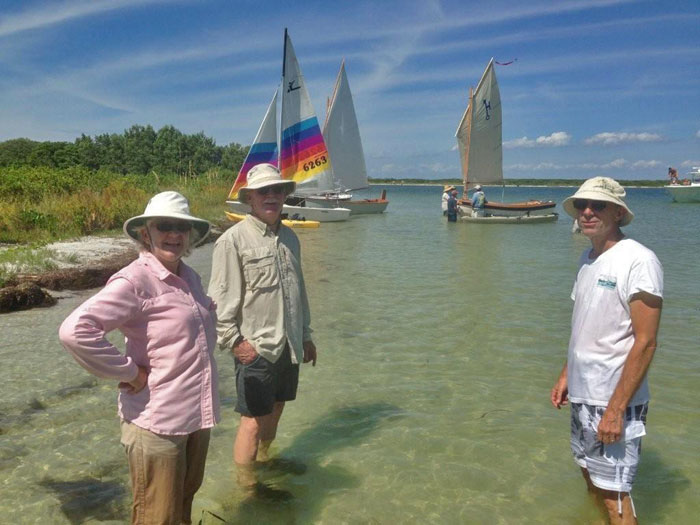 Rex and Kathy Payne chat with Paradox builder Tom Steinmetz.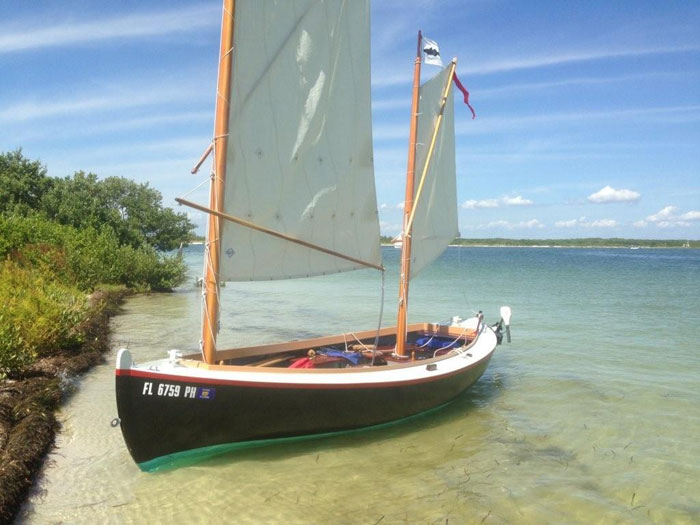 Rex and Kathy's No Man's Land Boat.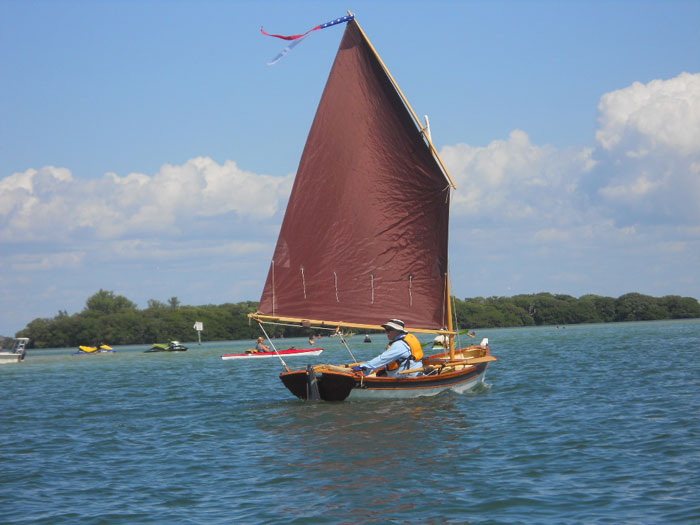 Doug Engh strkes out for the ramps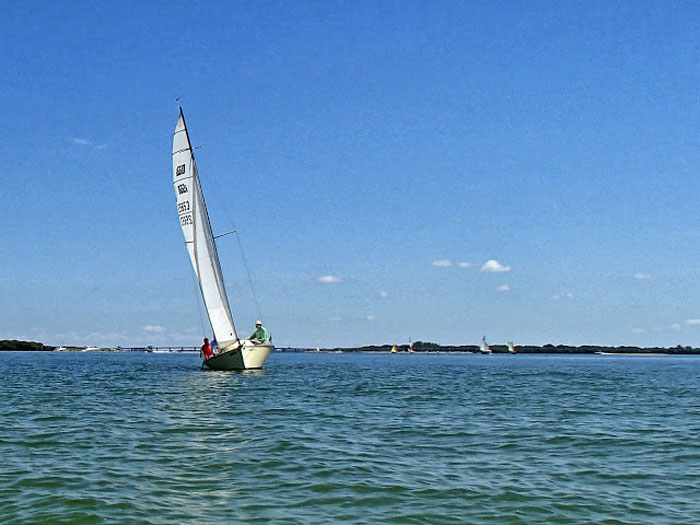 Back from a shakedown in the Gulf, Hot Canary moves well!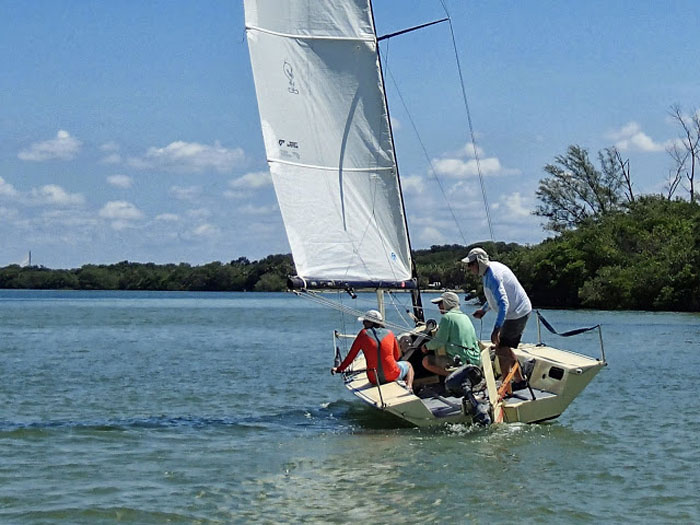 Joy, Bill and Luke sail off the beach with HC.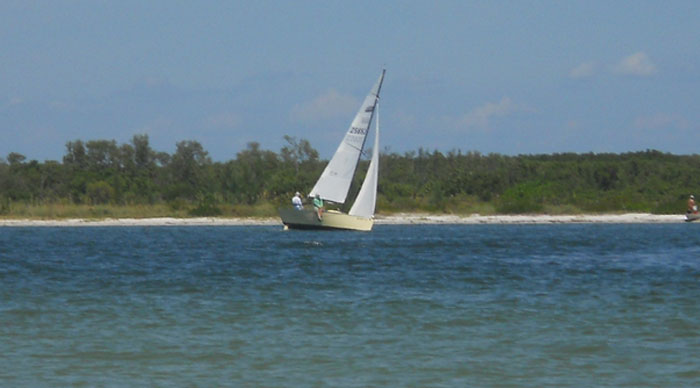 Doing what she does best - Go Fast!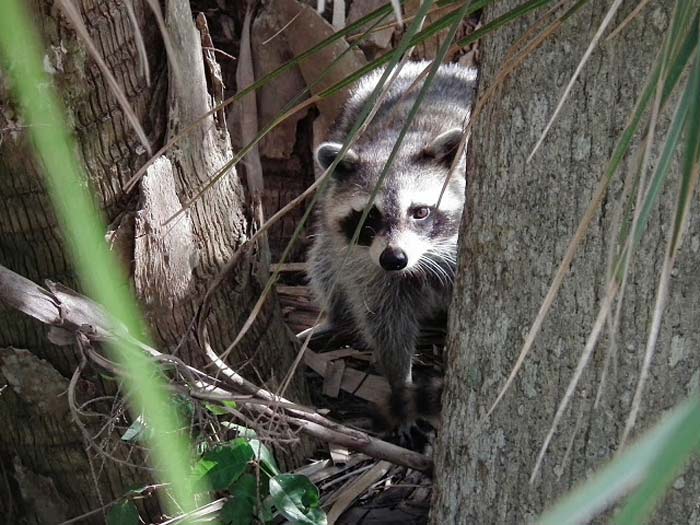 Inquisitive racoon at Ft. DeSoto!