Lake Harris - Oct 19/20 2013
Photos by Ron Hoddinott, Dennis Marshall, and Ed Combs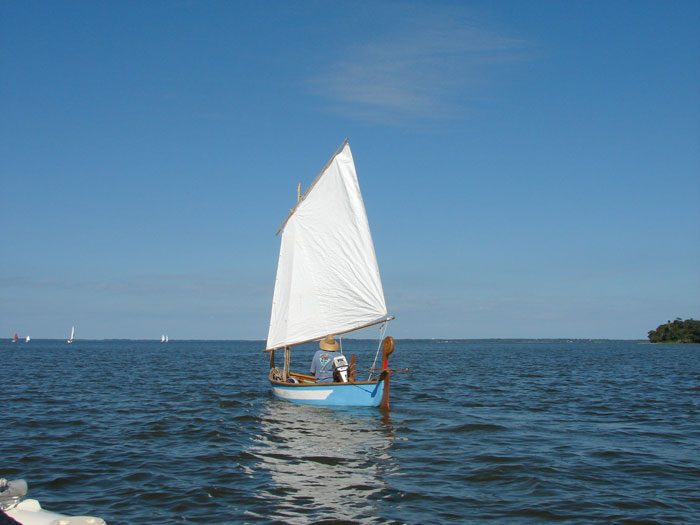 Nick Lacky heading out into the wide open Lake Harris.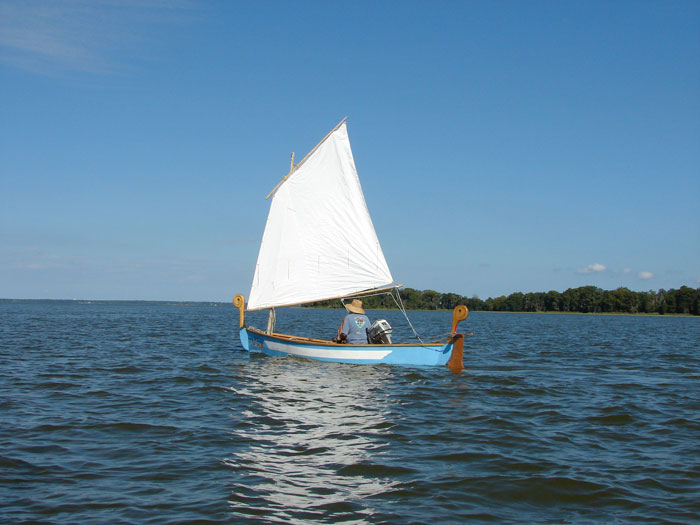 Nick seems to have mastered the lug rig on his unique Viking styled boat.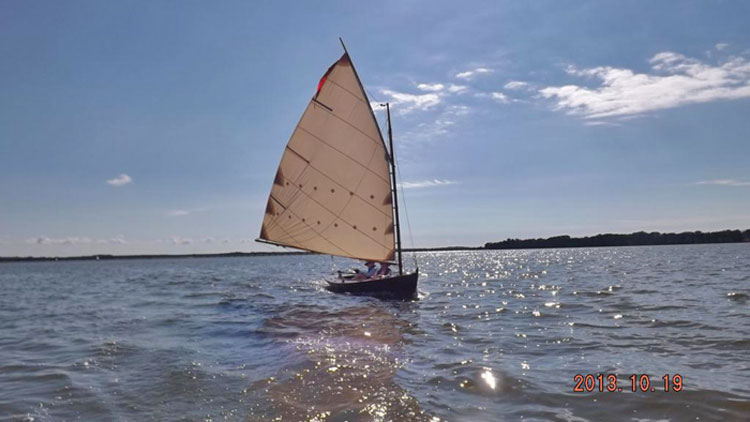 Rex and Kathy Payne sailed their lovely Melonseed with gaff rig on Saturday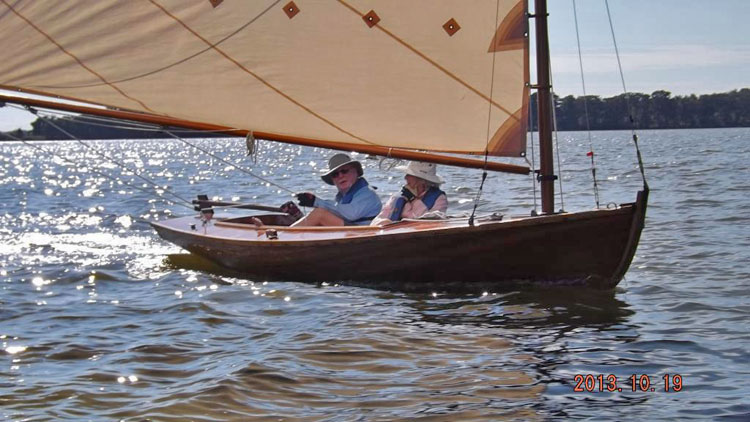 Here they come - and Fast!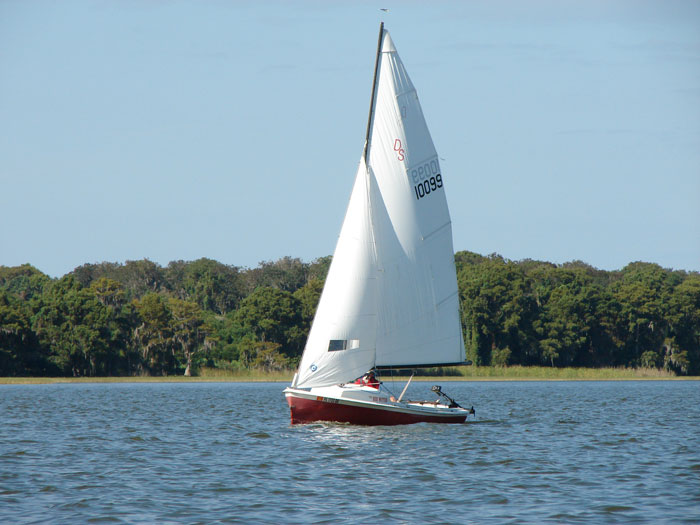 Tim Webb came to meet us at the lake with Red Witch, an ODay DS II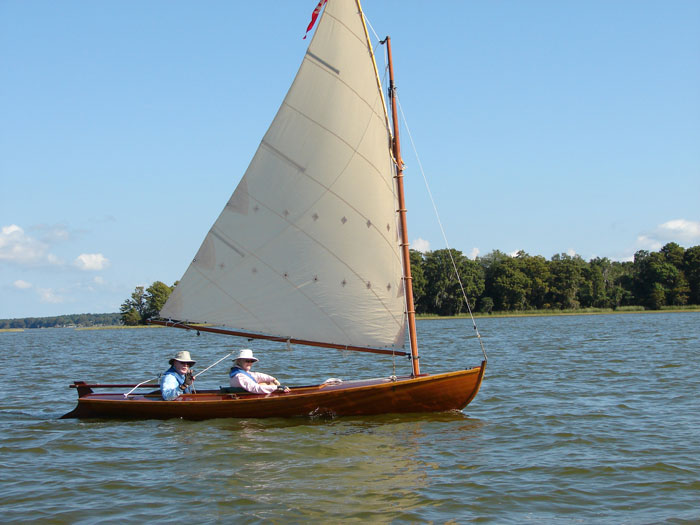 Another Shot of Rex and Kathy's Melonseed. Natural finish!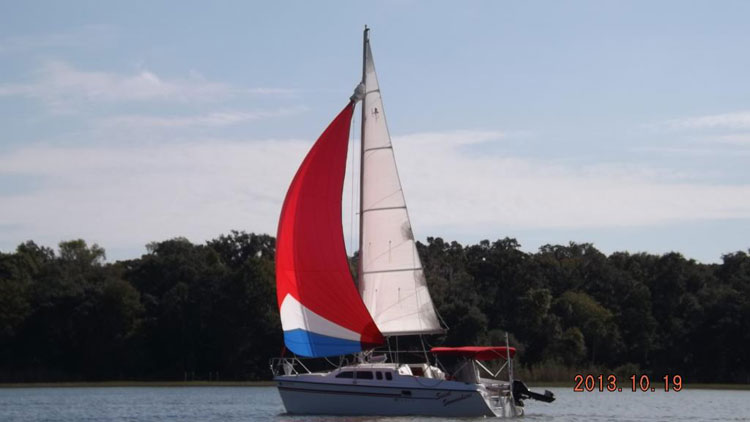 Ed and Becky broke out their big gun in the light morning air aboard St. Somewhere, a Hunter 23.5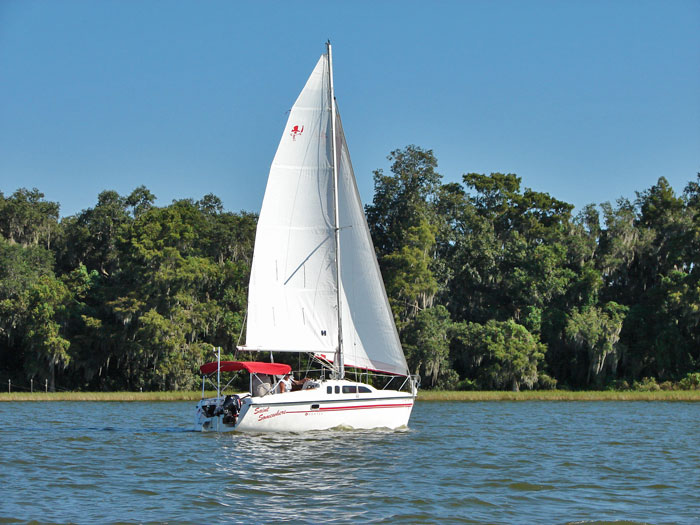 St. Somewhere sailing up the inside east of Long Island toward lunch at the Hideaway Bar.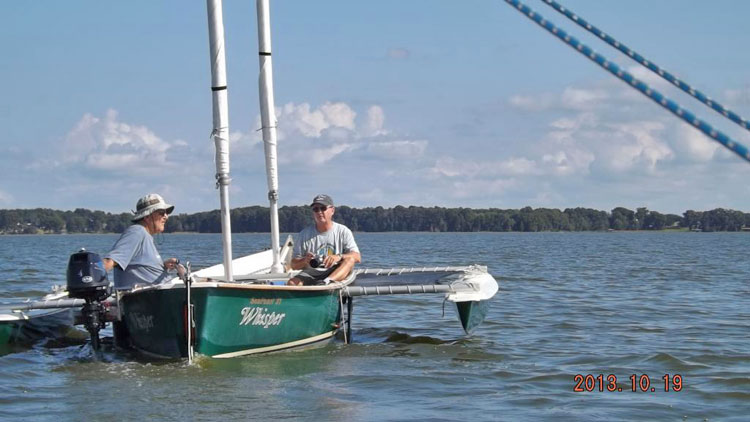 Bob Wood steering Whisper while Ron Hoddinott grabs some photos of the fleet.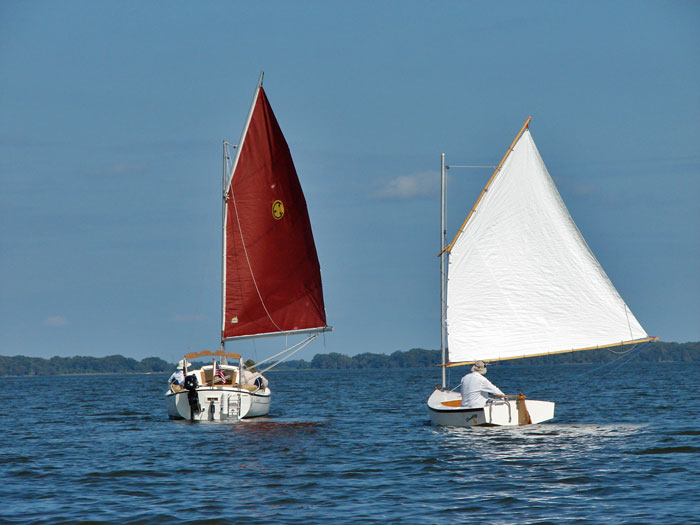 Tom Reed's Suncat being inspected by Dennis aboard Duckling, his highly modified Michalek design.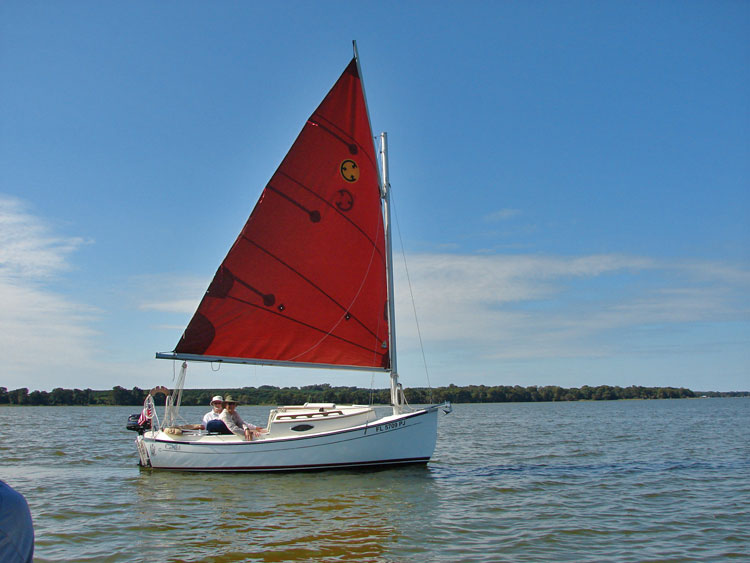 Another shot of a pretty boat. Tom's Suncat!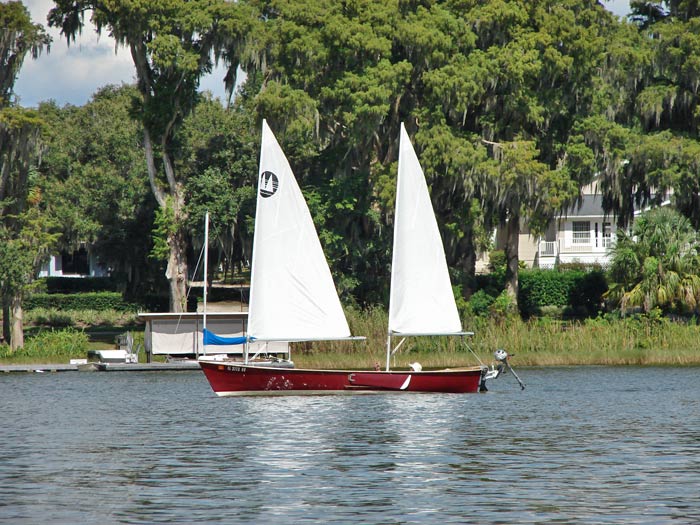 Ray Almodovar's SeaPearl after lunch easing along the shore.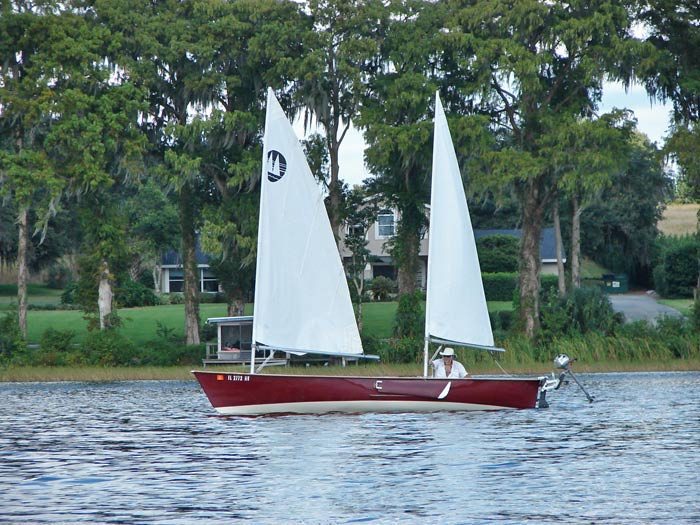 What a neat bottom color, Ray. Love the white!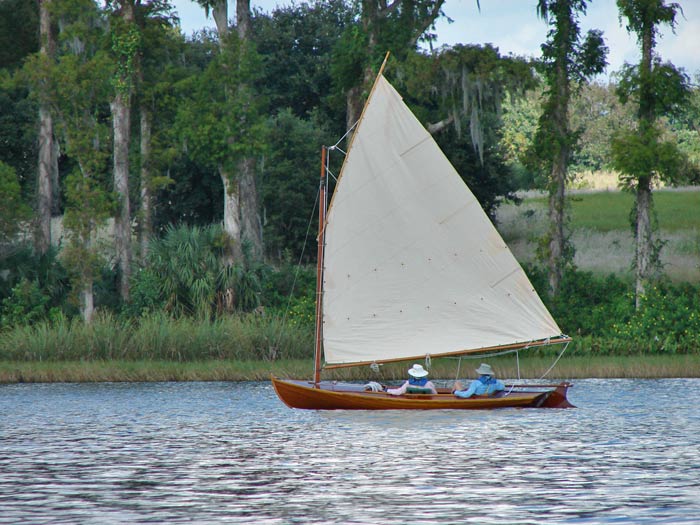 Rex and Kathy's Melonseed again.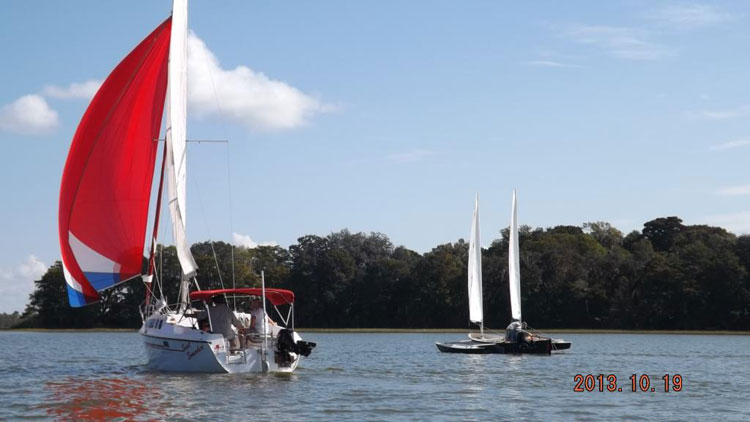 Dennis took this one of St Somewhere and Whisper headed up the cut towards the Hideaway Bar.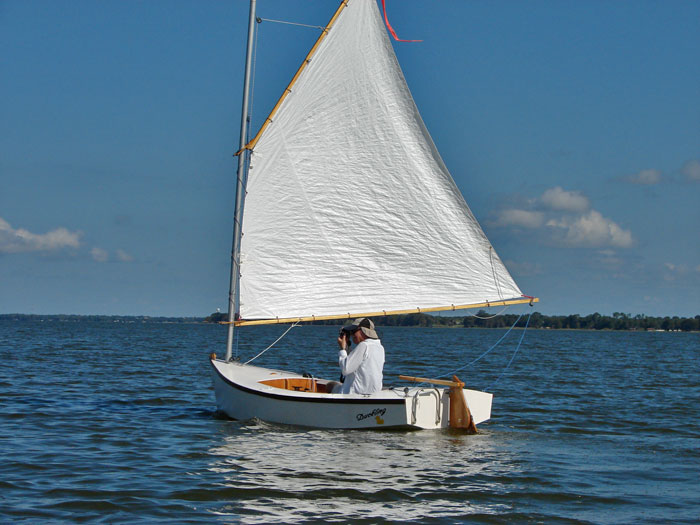 Dennis documenting the event with his photos.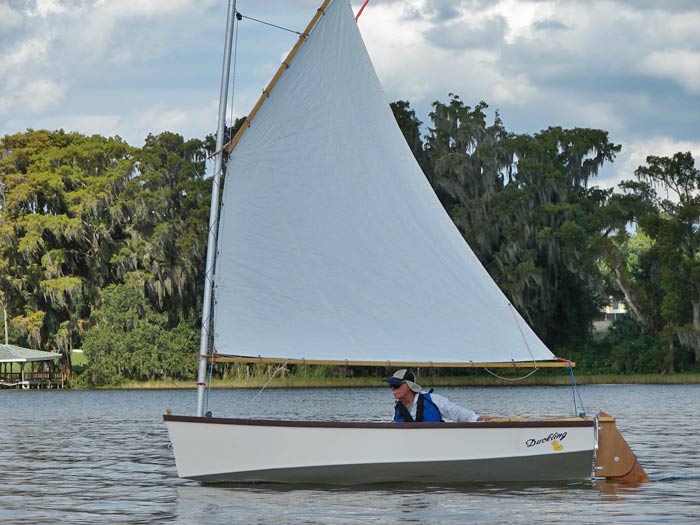 Perfect photo of good helmsmanship - sitting well forward and concentrating on course and sail trim.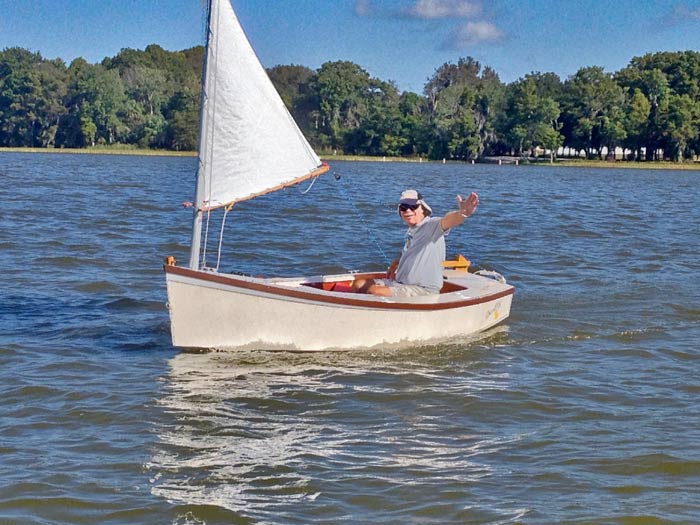 Dennis says "Y'all come next time. It's FUN!"
(Eric and Jane DeVoe were there with Belafonte, their Welsford Houdini, but my camera's batteries died as they went by and I never got another shot of her.)