Lake Tarpon Daysail - Dec 15th, 2013
Photos by Rex Payne and Ron Hoddinott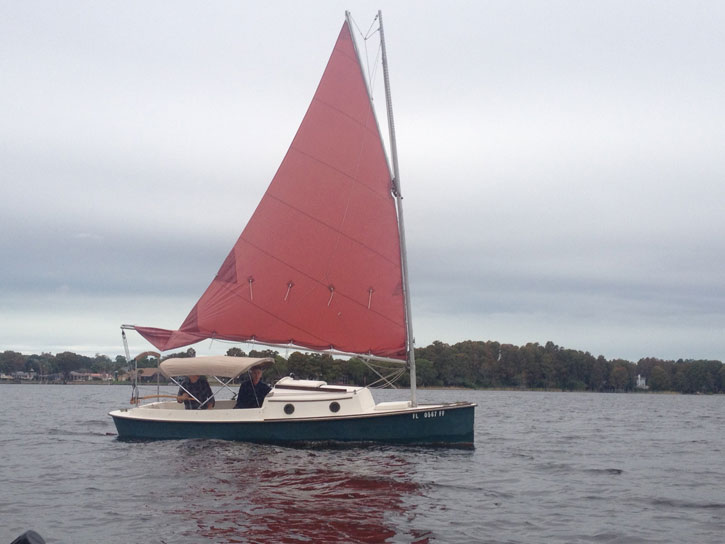 Steve's Bay Hen booming along under reefed sail.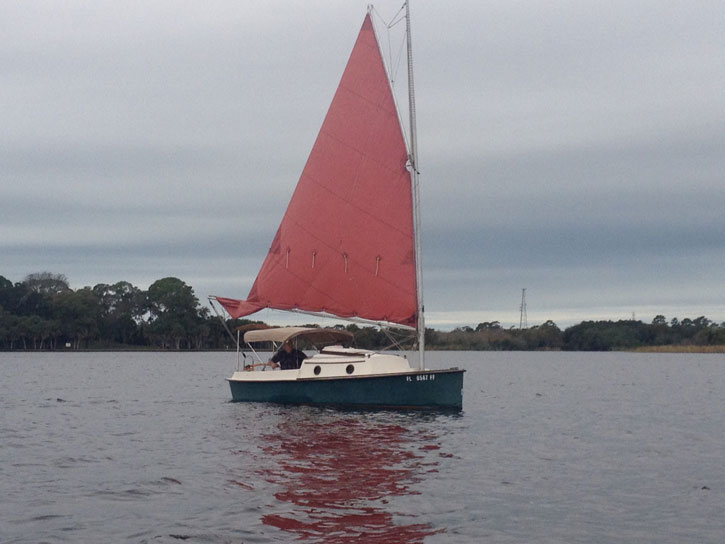 BayHen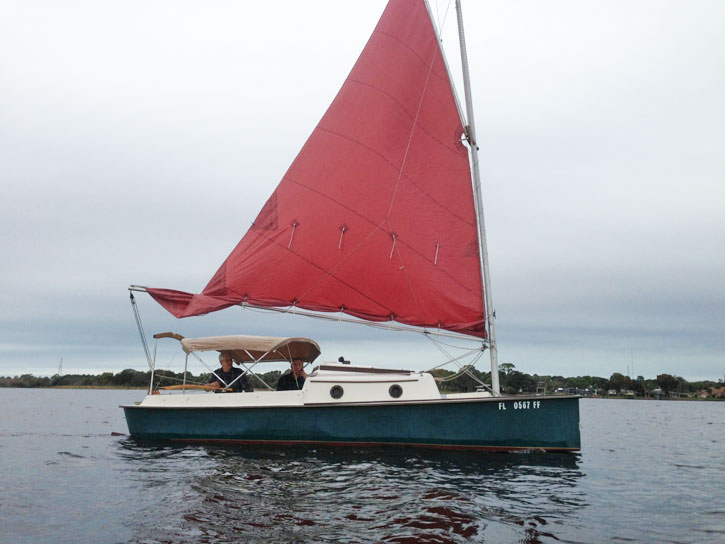 Looking good Steve!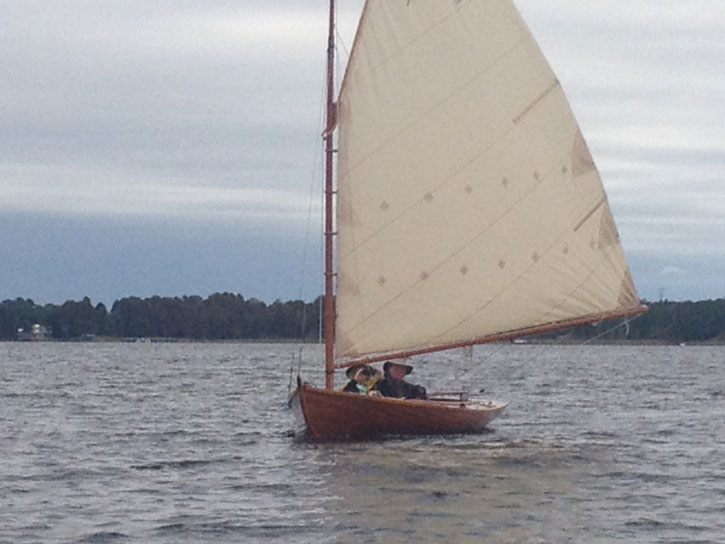 Rex and Kathy Payne won the "That's a beautiful Boat!" Award and had fun sailing in the occasionally brisk breeze.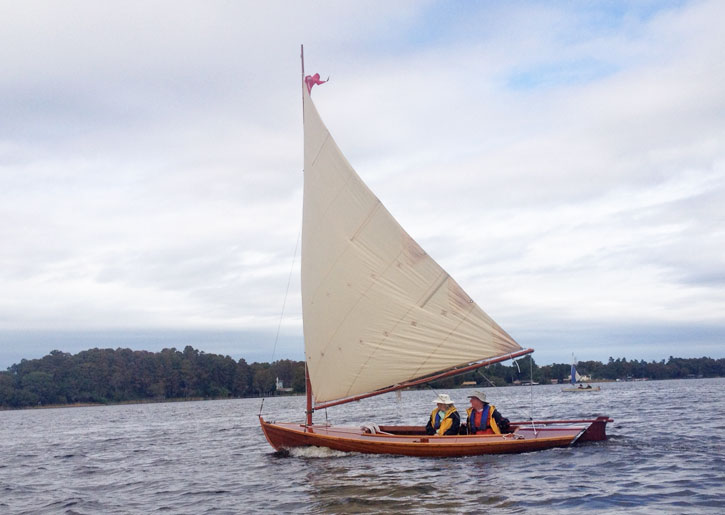 Such a sweet hull.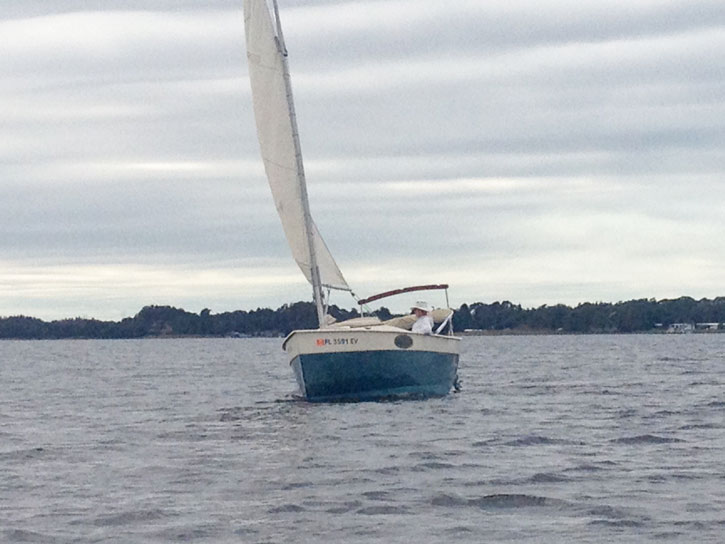 Bud Tritschler joined Art Gregory aboard Art's well traveled Peep Hen.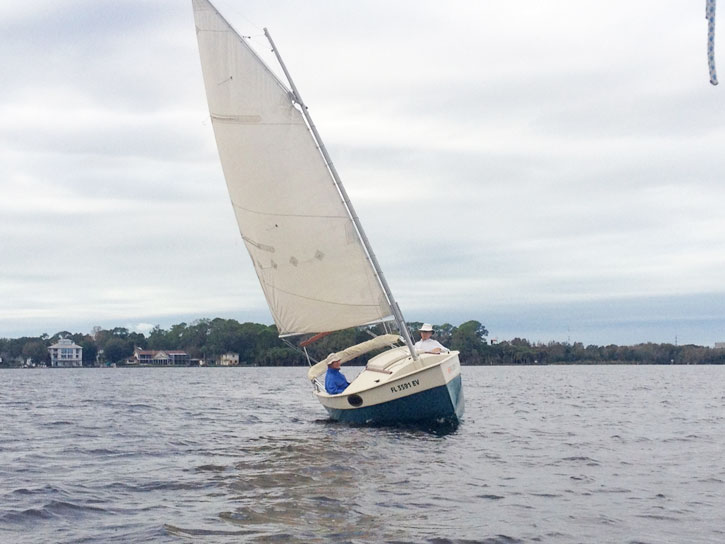 Art traveled the Erie Canal in this boat last summer!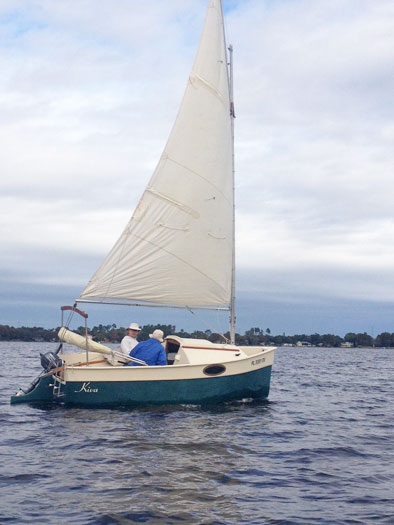 Still looks great, Art!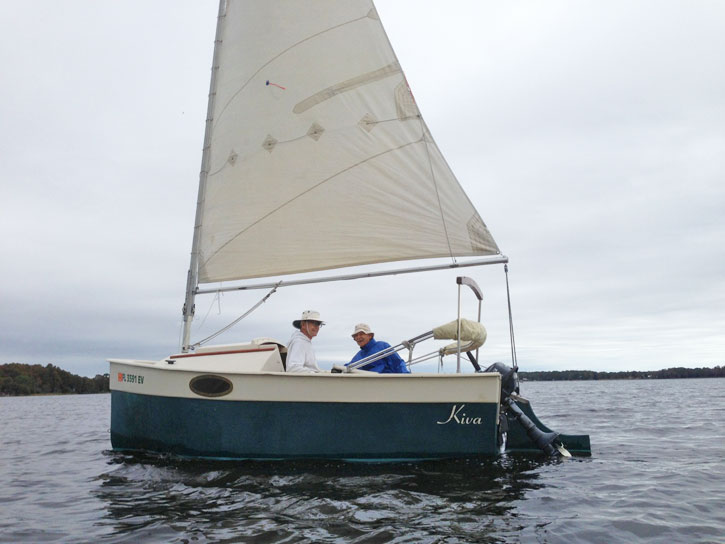 Great to see Bud again too!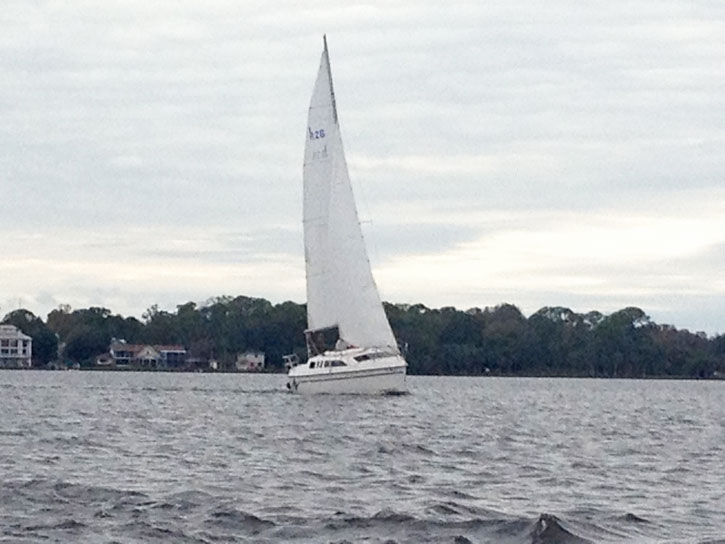 Rick Valdez brought his Hunter 260 out for a daysail!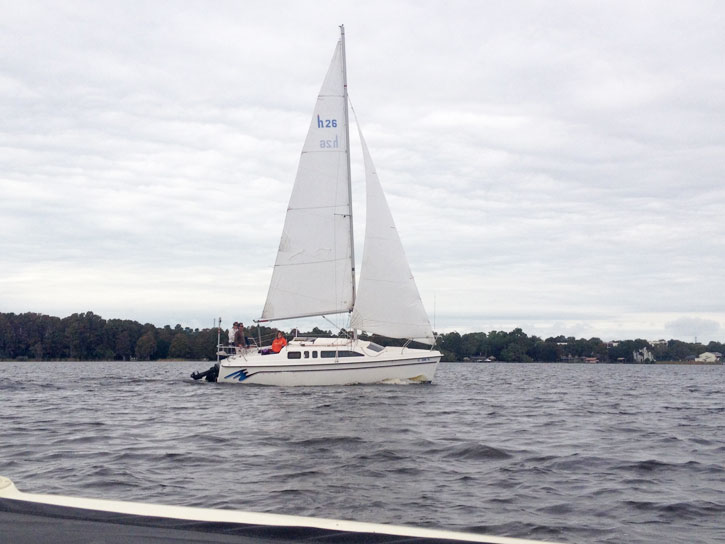 Rick entertained two lovely ladies aboard his swift yacht!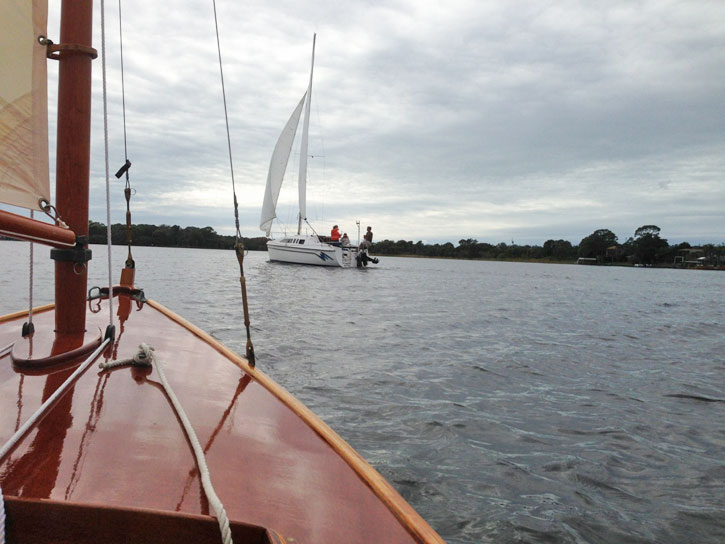 Rex and Kathy's Melonseed closing on the Hunter 260.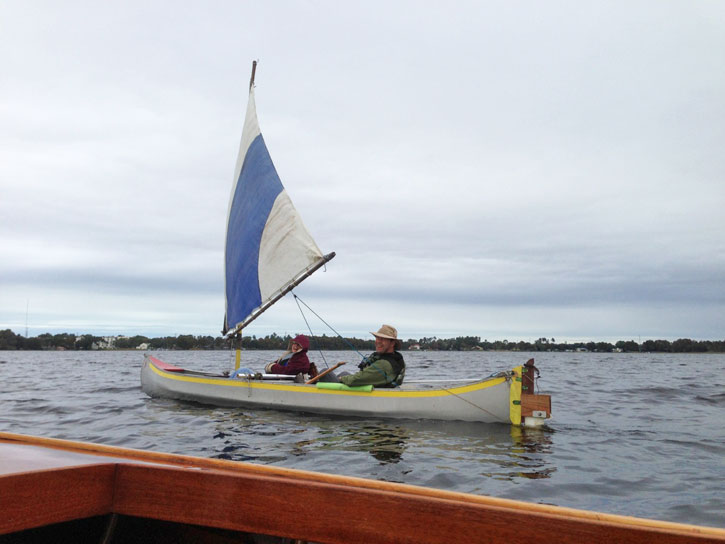 Ruth and Terry Nagel's sailing canoe popped up and had a great sail on the lake!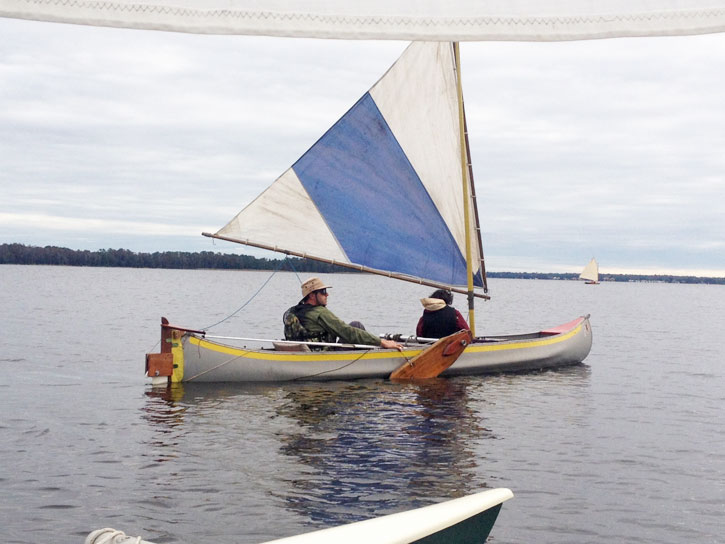 Here Terry's sailing canoe is heading south on the lake.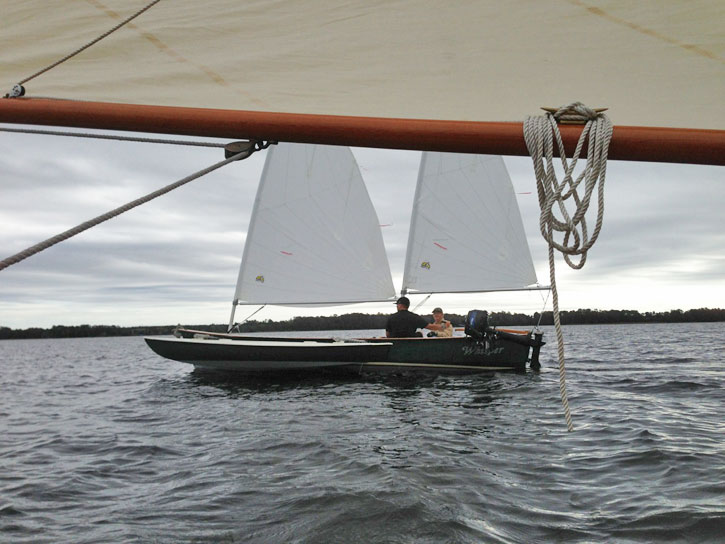 Rex took this photo of Whisper being steered by Scott Denney, Ron's guest for the day.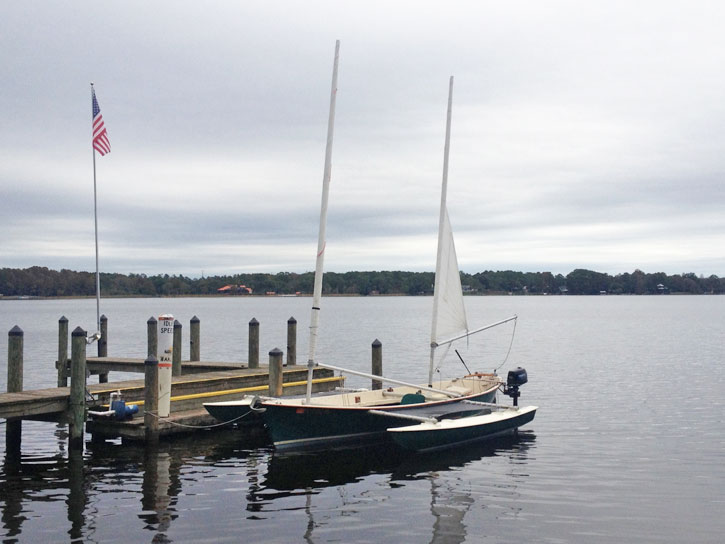 Perfect dock for Whisper at the Tarpon Turtle. Food good. Service... not so much this time.