Crystal River Boat Bash - April 25th - 27th
Photos by Ron Hoddinott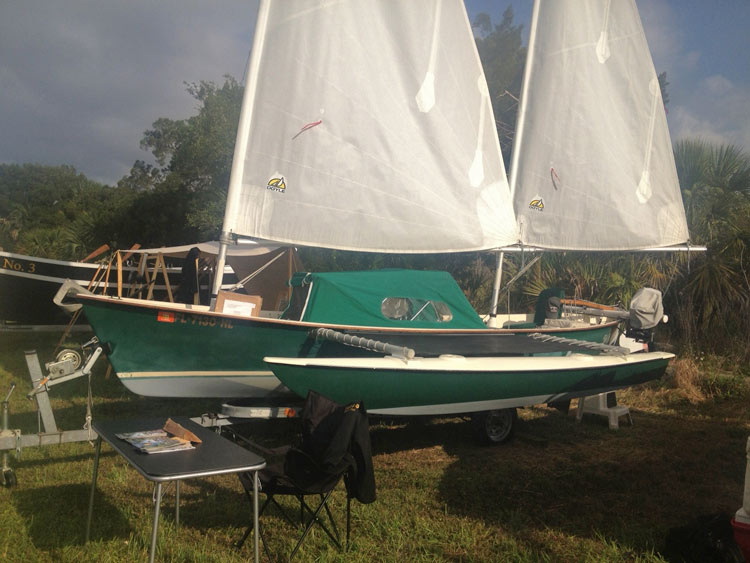 Whisper, my SeaPearl Tri-Sport used as a static display and camper Friday night.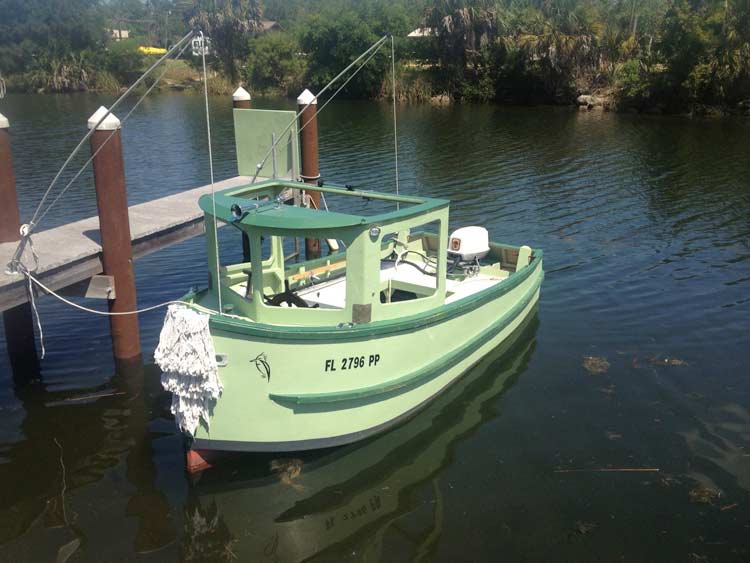 The Crystal River Boat Builder's little Tug used as a yawl boat for the scow.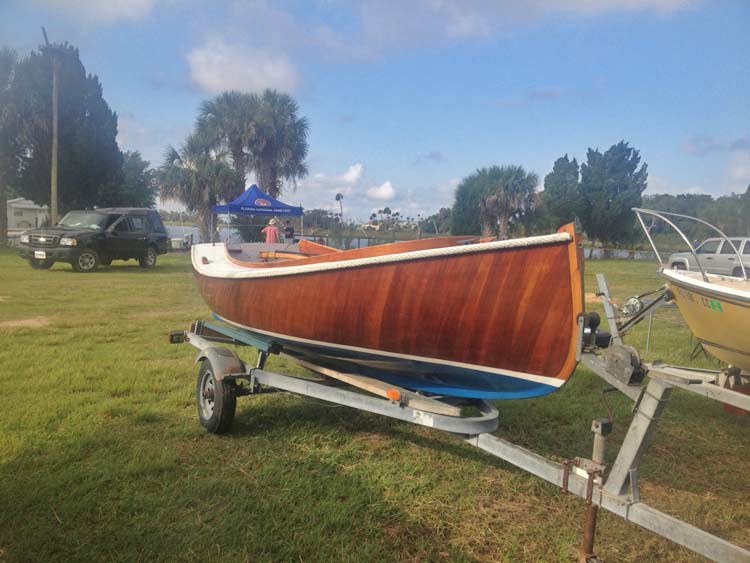 Bob Treat's cold molded 12.5 foot cat boat.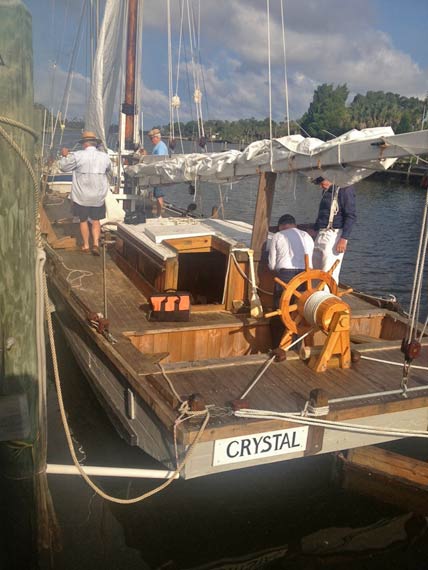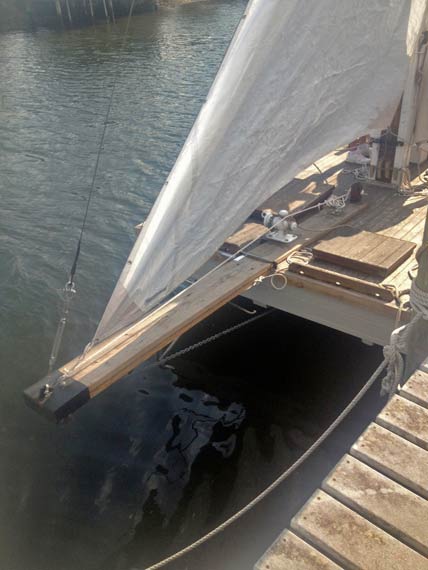 Stern and bow of the Civil War Scow, built entirely with hand tools by the CR builders.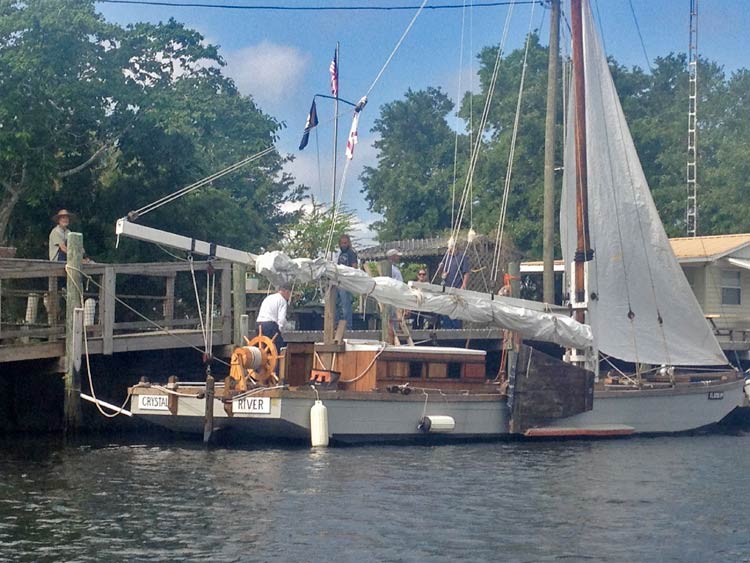 From across the canal - note huge leeboards for the shallow waters where Yankees fear to tread.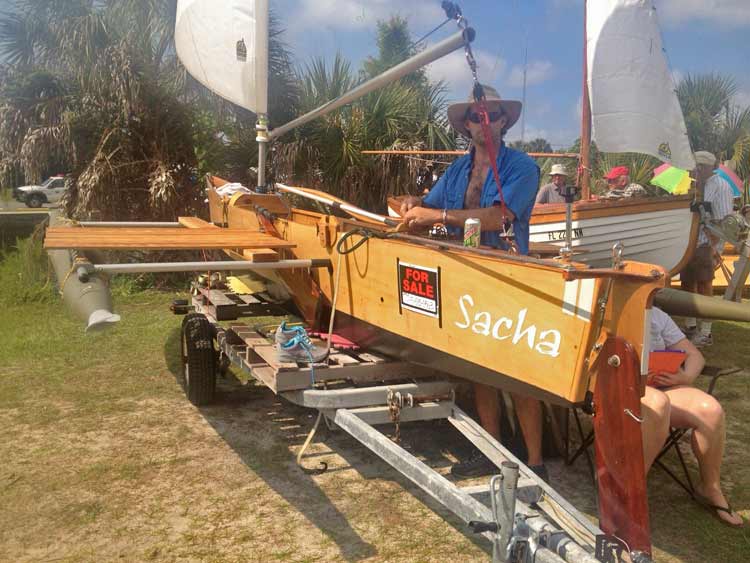 Jesse Willard's Sacha - a 2013 Everglades Challenge competitor - 2nd place in class! Only $2000!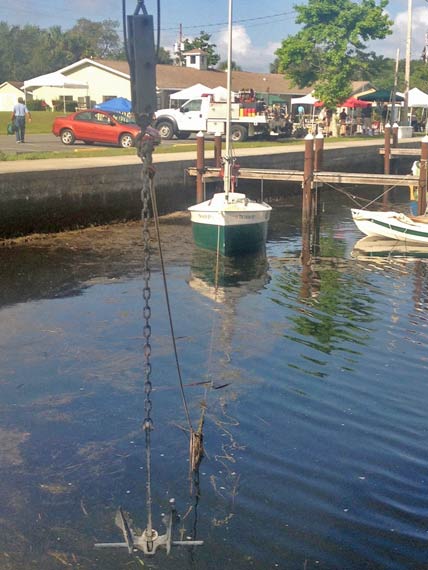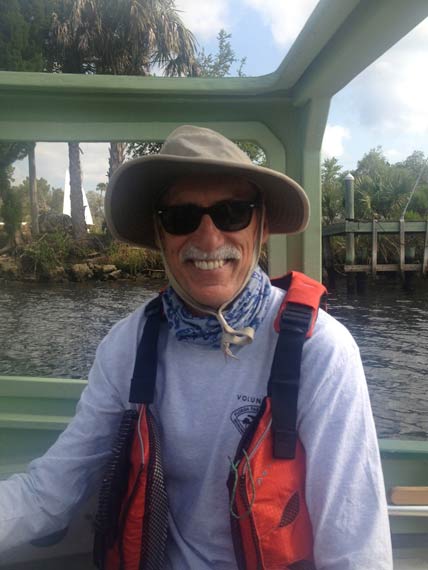 Mike Burwell's Peep Hen using an anchor on a block to tie up, and Michael himself steering the tugboat.
The Canoe and Kayak row.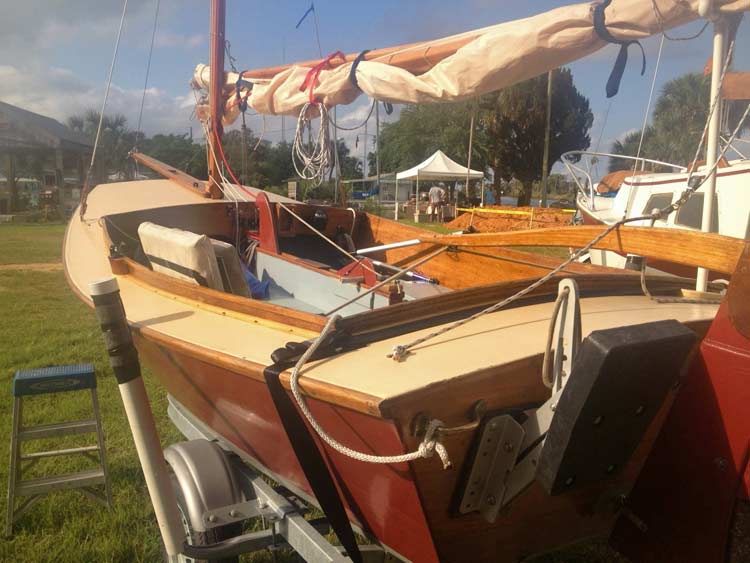 Dan Phy's neat little San Francisco Pelican - all the way from California!
Gill Walker's Kingston Lobster boat being admired by Jeff Carr.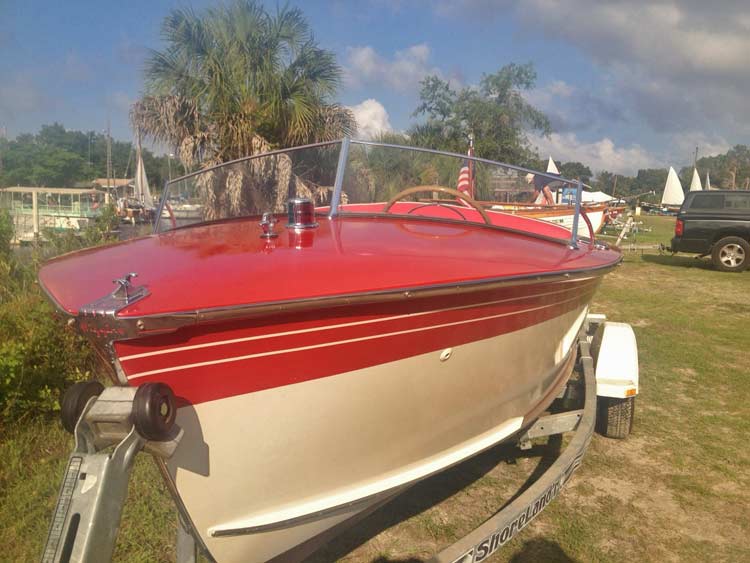 An old but beautifully restored Higgins power boat. Higgins made the WWII PT boats.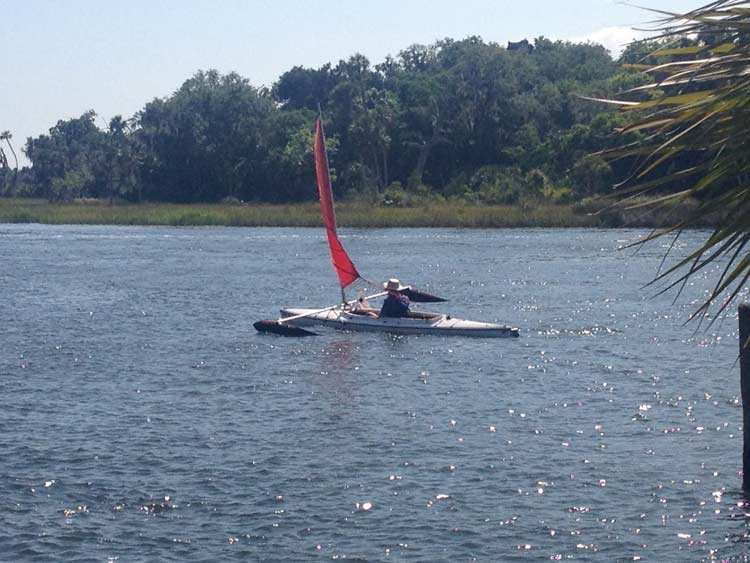 Jeff Carr on the water with his Kruger SeaWind.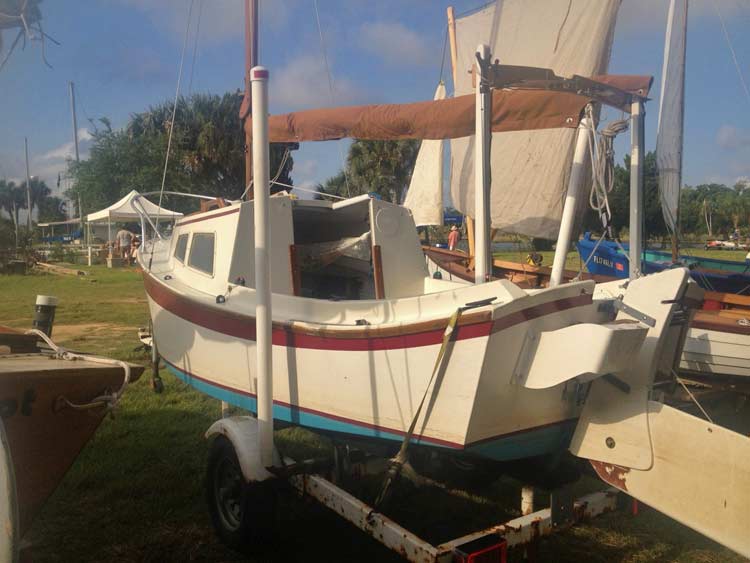 Dan Phy's traveling buddy, John's Potter 14.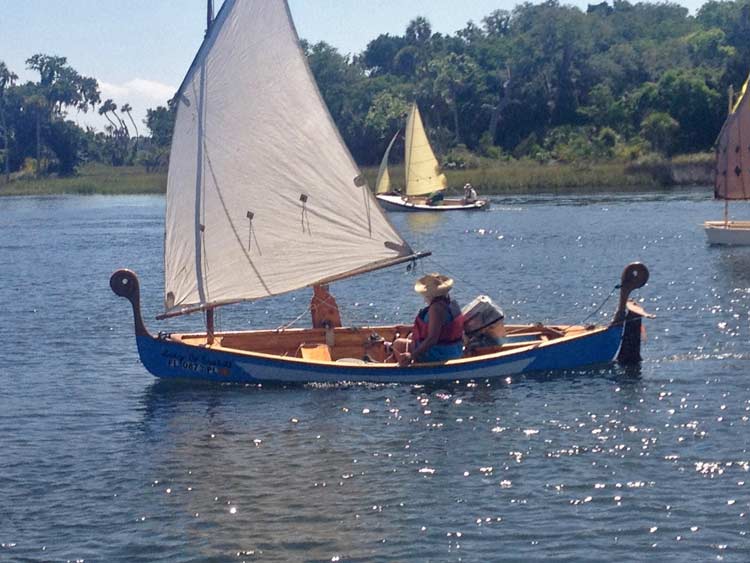 Nick Lackey leading the fleet in his Lady of Shallot.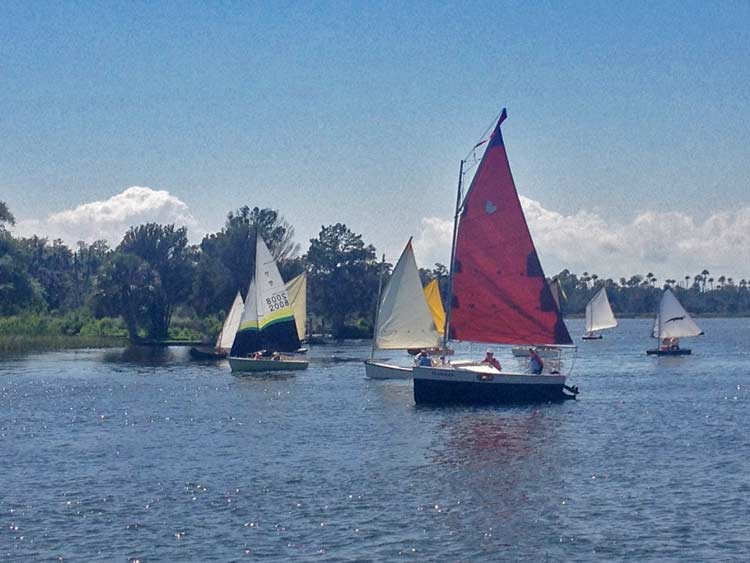 The start of a race up river to Kings Bay.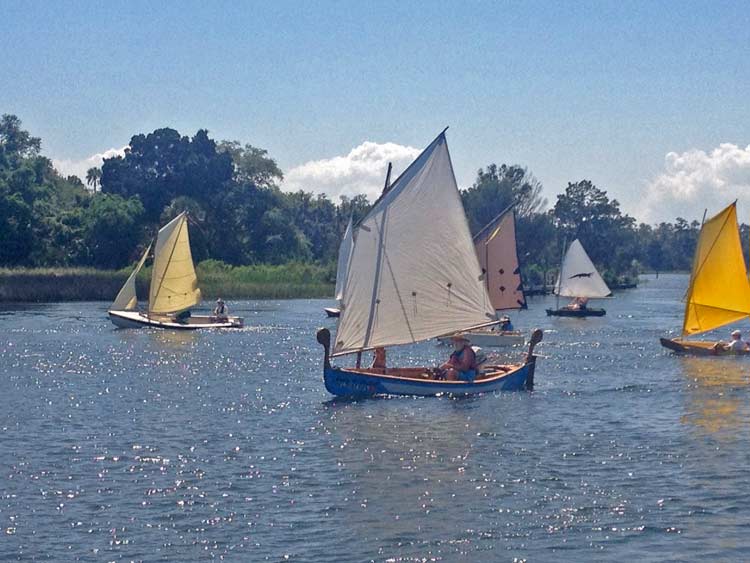 Tom's Phoenix II appears to be in good position at the start.