Cedar Key Small Boat Meet - May 2014
Photos by Ron Hoddinott, Holly Bird, Simon Lewandowski, Dave Lucas, and Rick Myers
Panorama of Island Place Beach on Saturday Evening while the cookout (far right) was going on.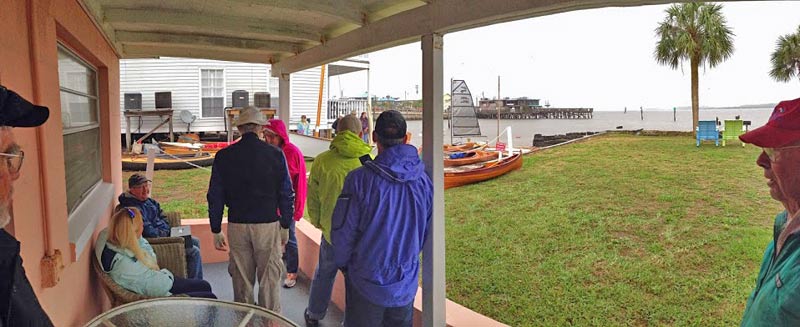 Waiting out the rain - Friday afternoon.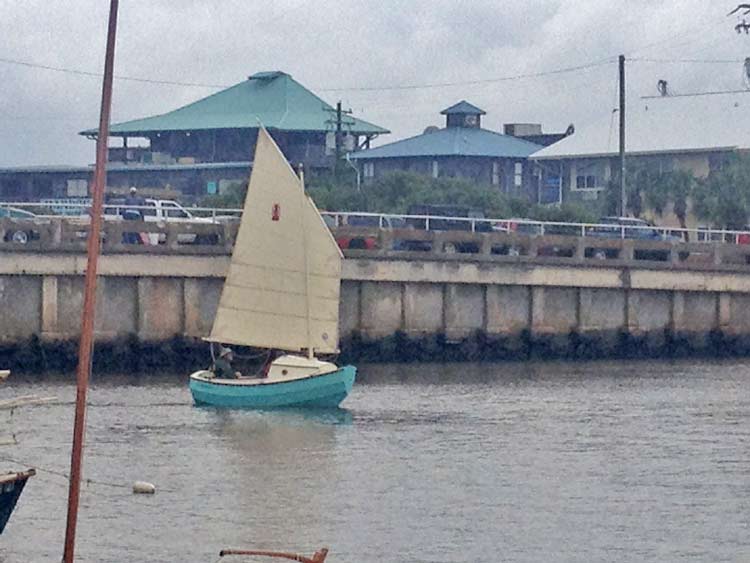 Fat Bottomed Girl - SCAMP - and finisher of the 2014 Everglades Challenge.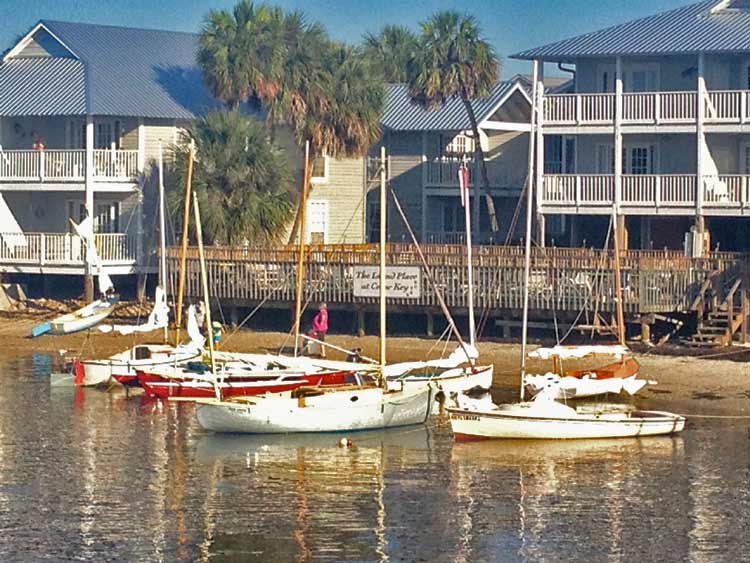 Early arrivals at the Island Place on Friday. Tom & Jean MacKey's Spindrift DS on right.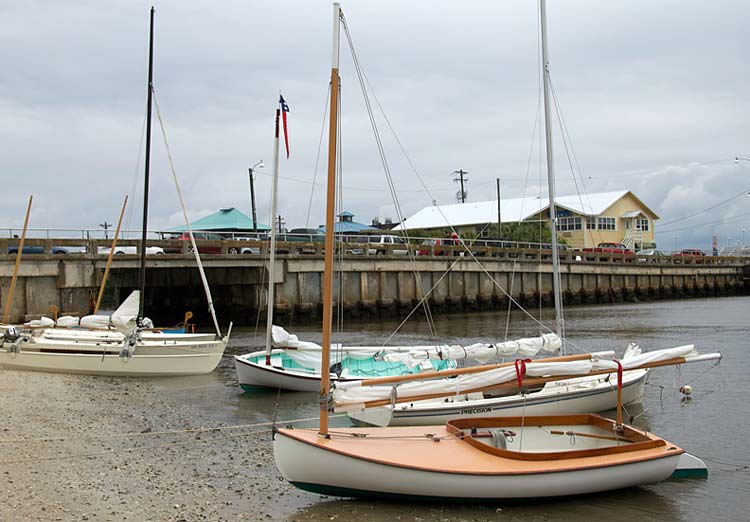 Island Place at low tide - Glenn Oslings SMR Beetle Cat replica in foreground.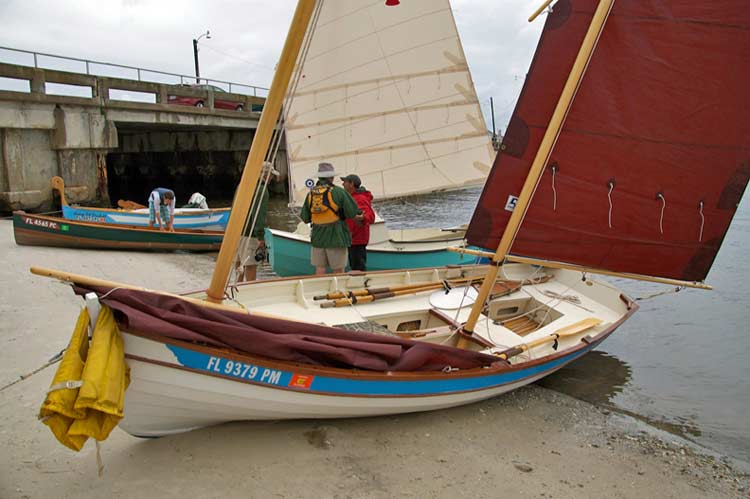 The Stricklin's lovely Arch Davis designed Penobscot 17, Polly.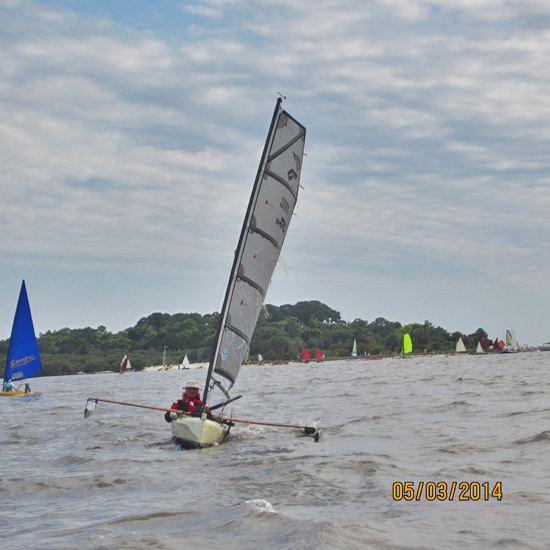 Meade at Speed. Hard to get this shot!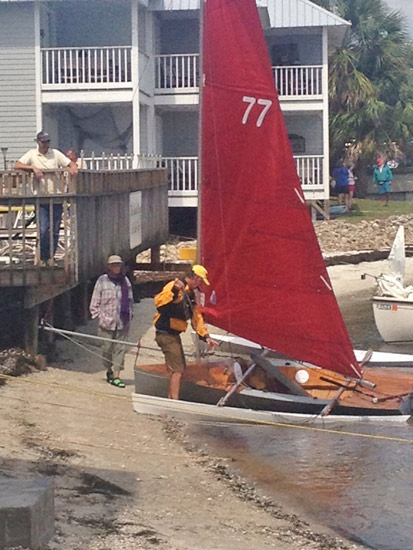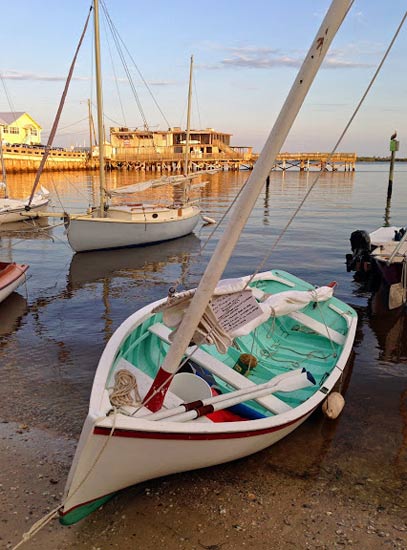 Joe Frohock arriving at the IP after a stirring sail - and a Bahamian Dinghy on the beach.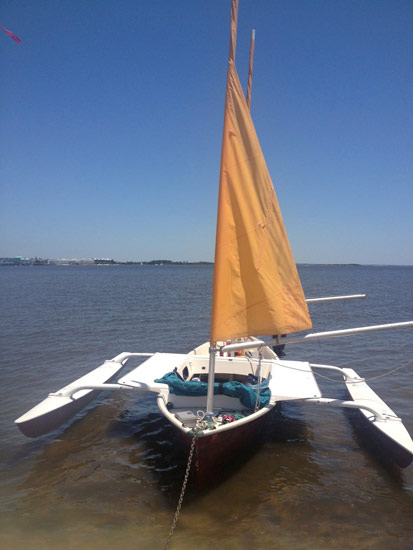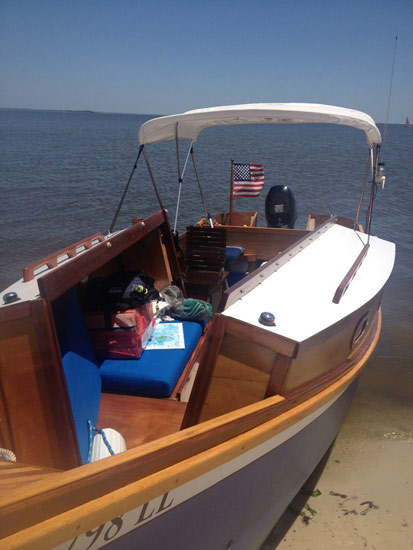 Dave Bybee's SeaPearl Tri - and Gary Hirsch's new Skiff America 20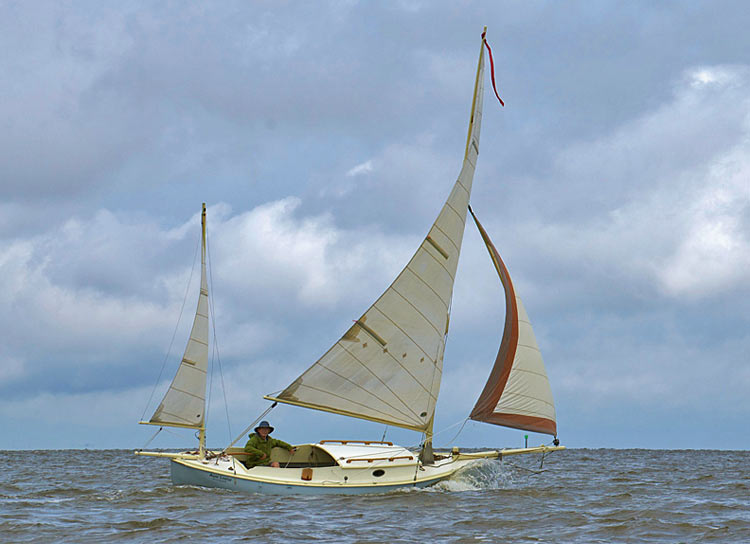 Mike Jones' Eel - William Garden canoe yawl - what a beauty!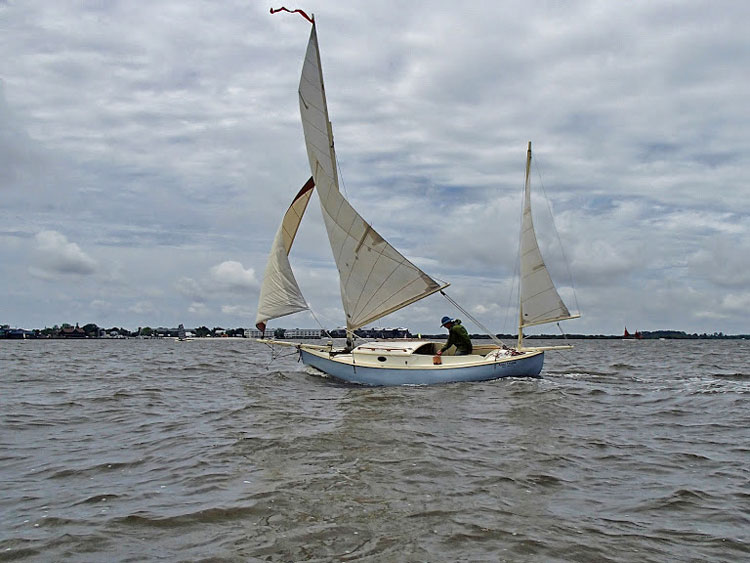 Port side of Aunt Louise - William Garden Eel.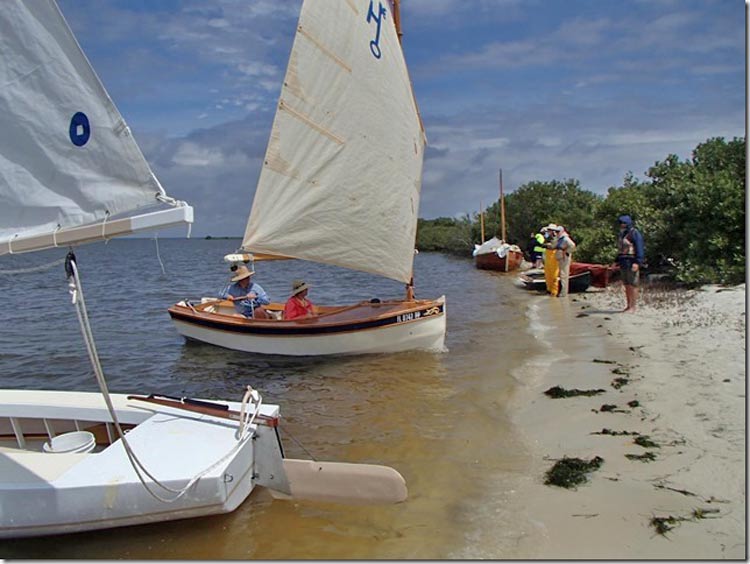 Eric and Jane arriving at Atsena Otic Key with their Welsford Houdini - Belafonte.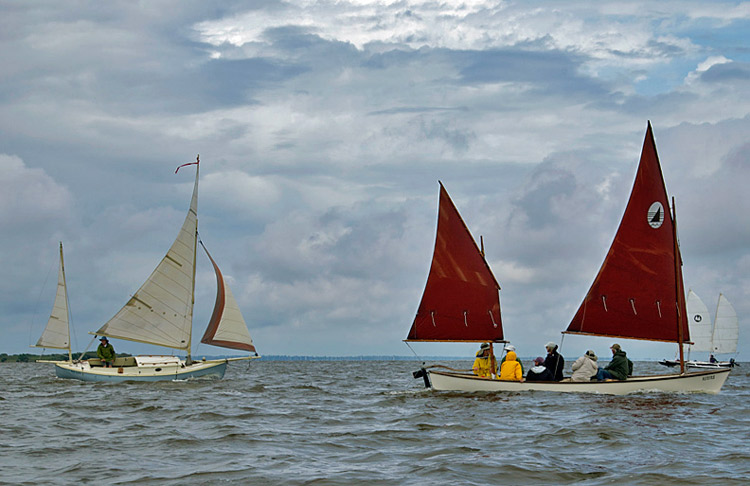 The Eel chasing the prototype SeaPearl with seven aboard.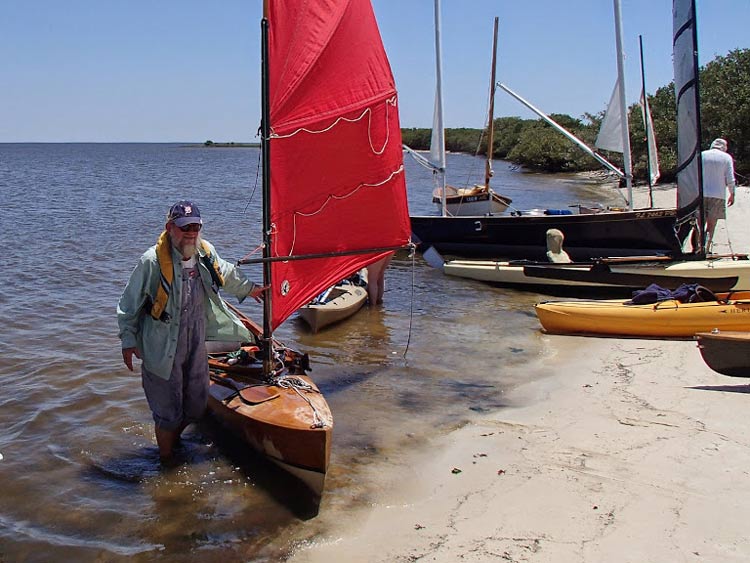 Hugh Horton walks his Bufflehead canoe ashore.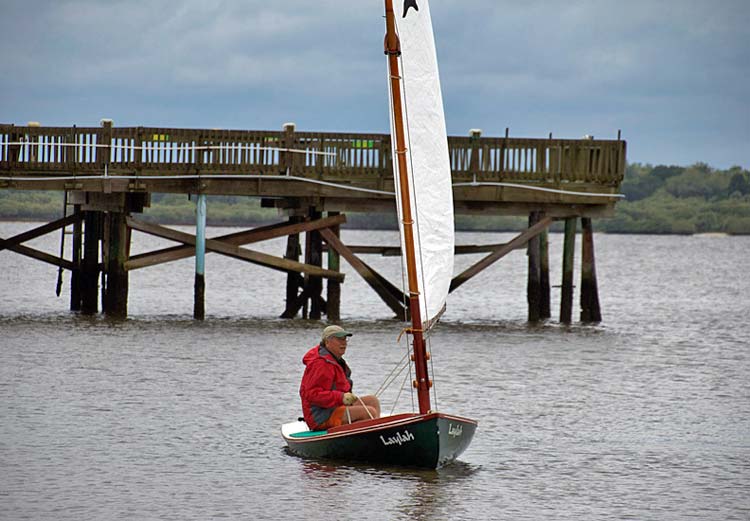 Dave Lucas finding a quiet moment aboard Laylah - Melonseed.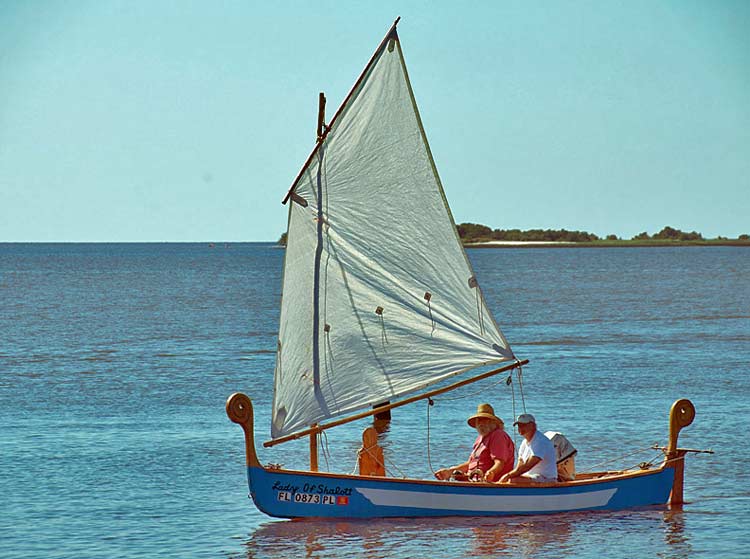 Nick Lackey's Lady of Shalott.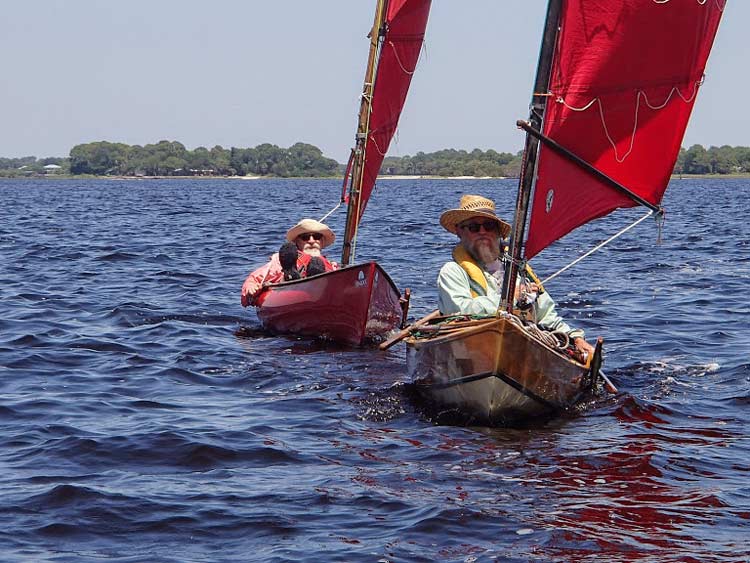 Hugh's Bufflehead leading Bill Ling's canoe.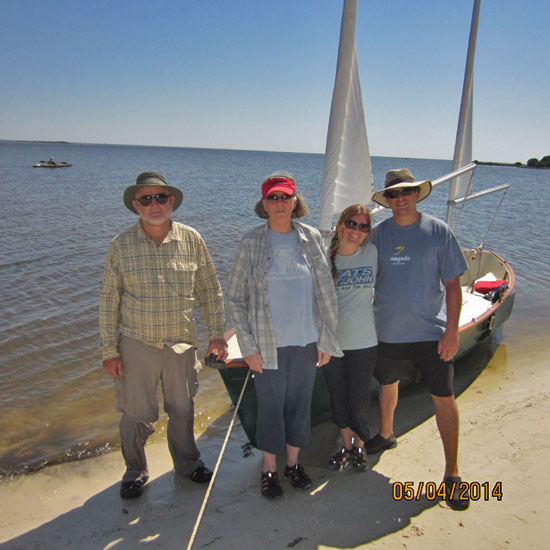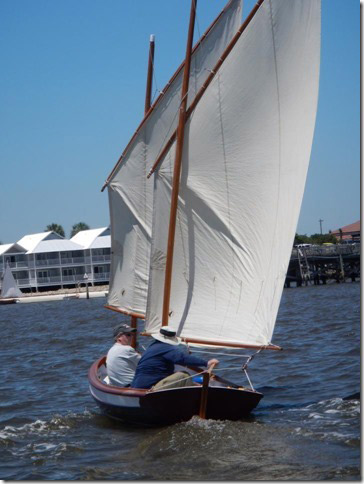 Rick Myers' Family ----- Ron and Doug Engh heading out in Doug's Penobscot 17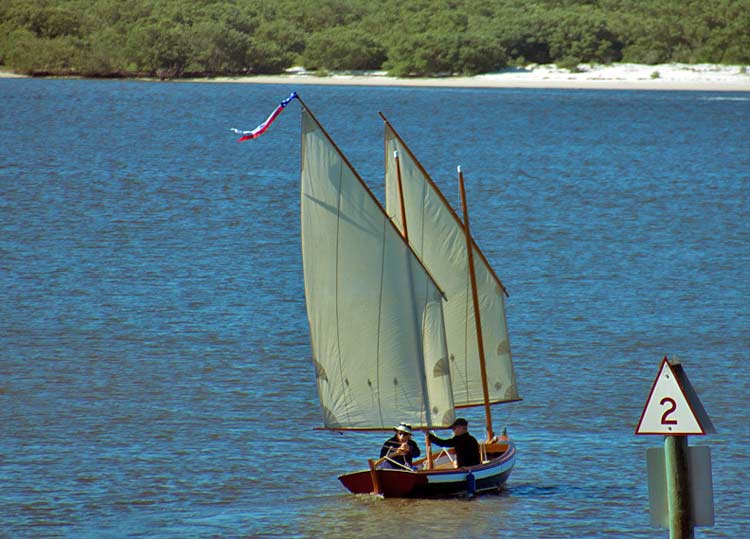 The Penobscot 17 heading out.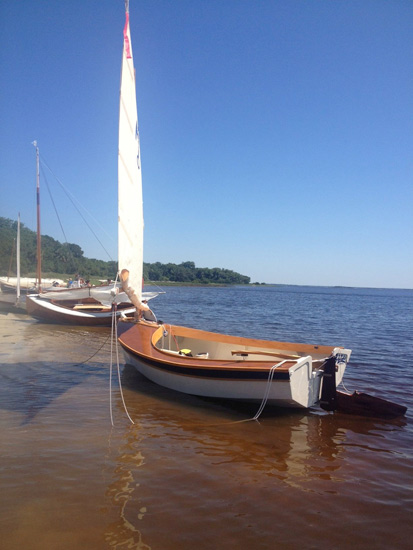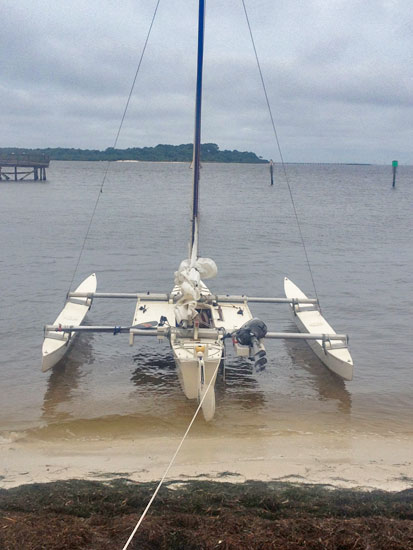 Houdini on North Key and Larry's Tridarka Raider at the Island Place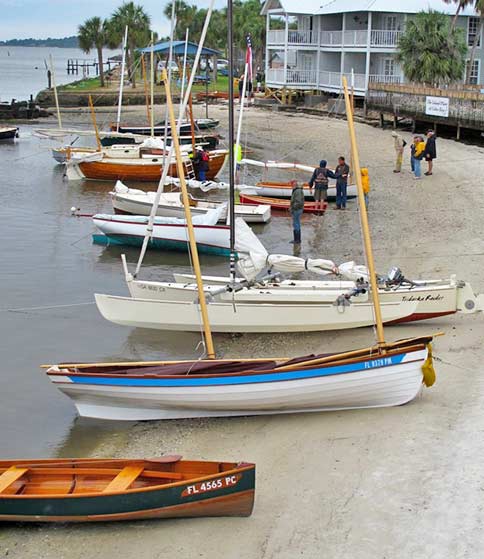 Good shot of Simon & Carol Stricklin's beautiful new Penobscot 17 "Polly" from Safety Harbor, FL.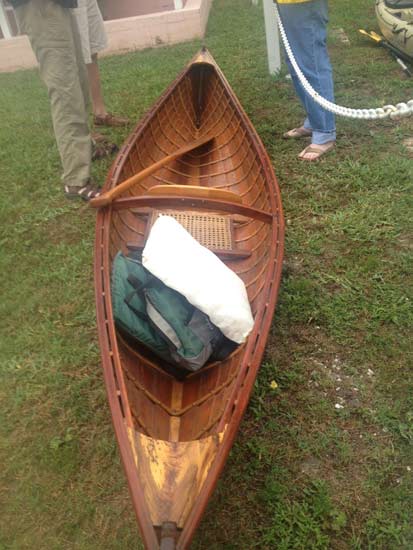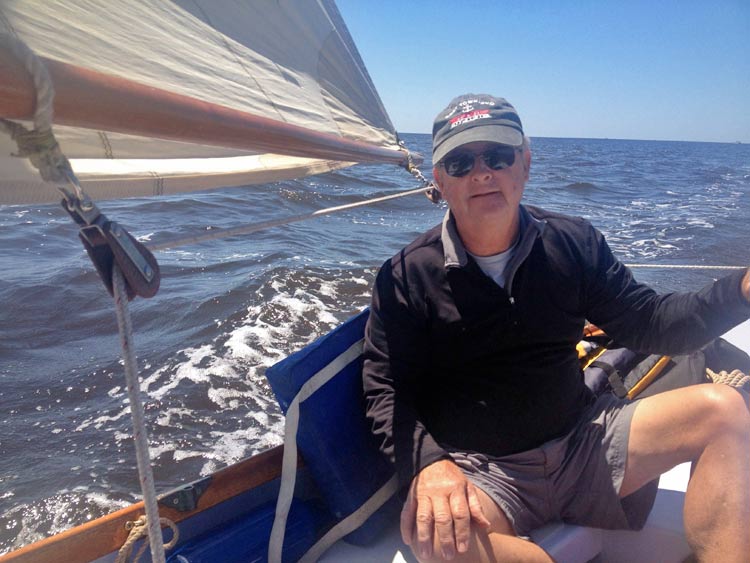 Tiny Wee Lassie - and Ron Hoddinott sailing Doug's Penobscot 17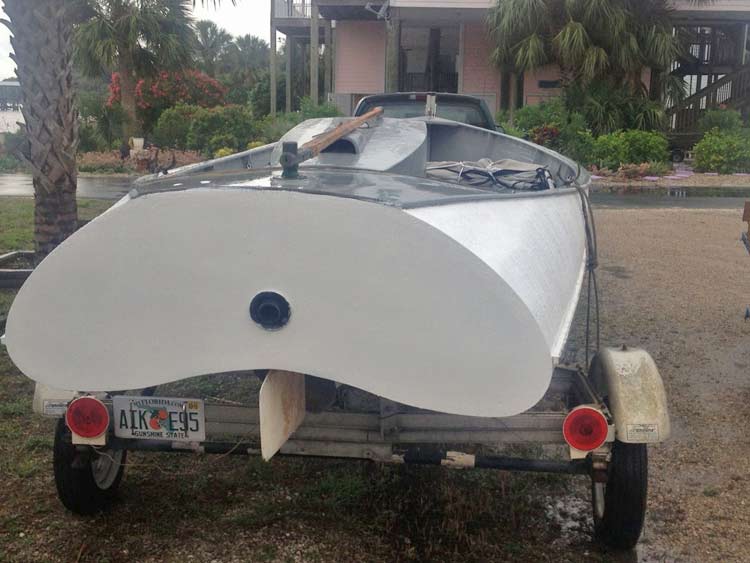 The tunnel hull of Wes White's Rescue Minor built by Rob White.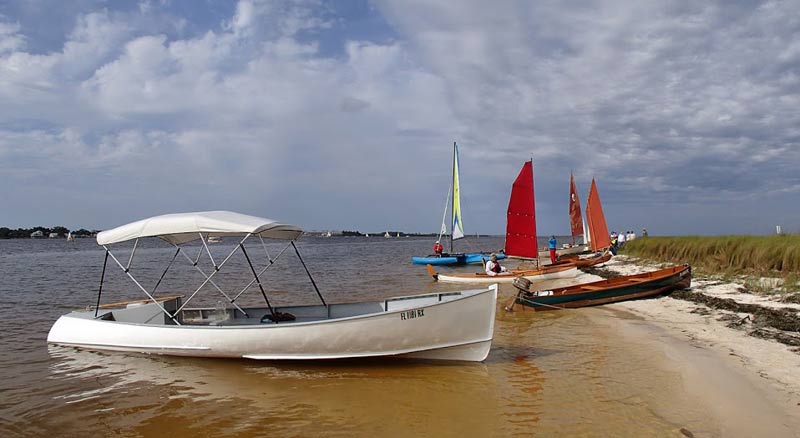 Rescue Minor with Rob White's Sport Boat pulled up on the beach.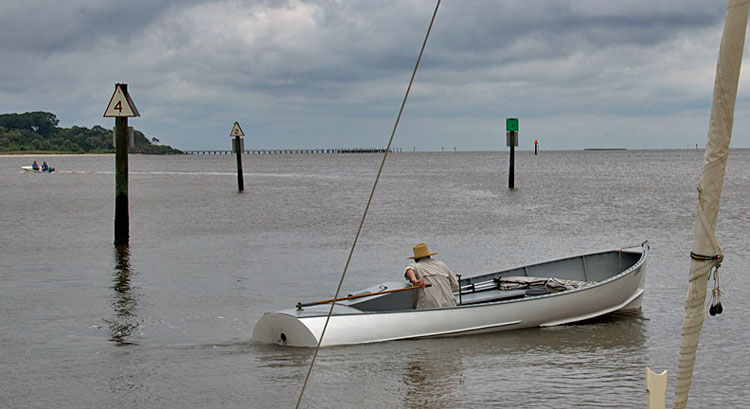 Wes powering up the Rescue Minor.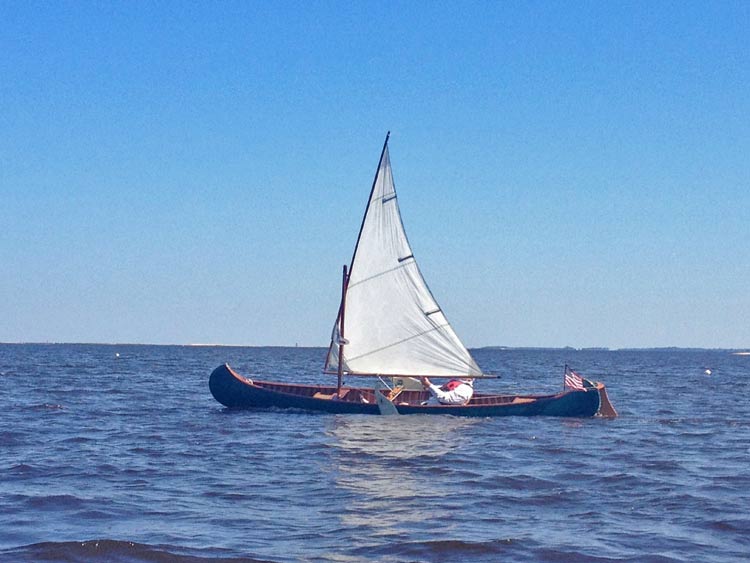 Bill Whalen's Wanda Canoe on the way to North Key.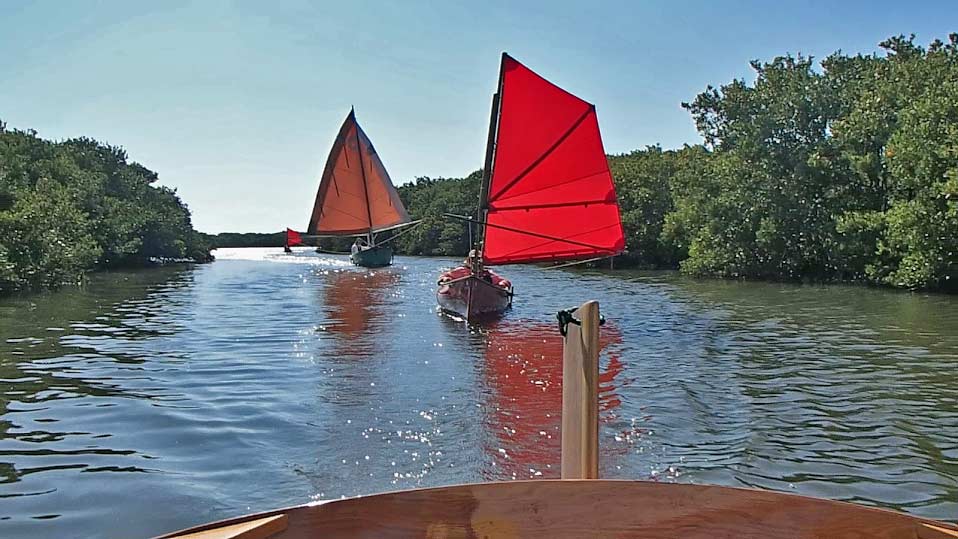 The Goat Island Skiff of Simon Lewandowski leads two sailing canoes and a SeaPearl through the South Snake Key Cut.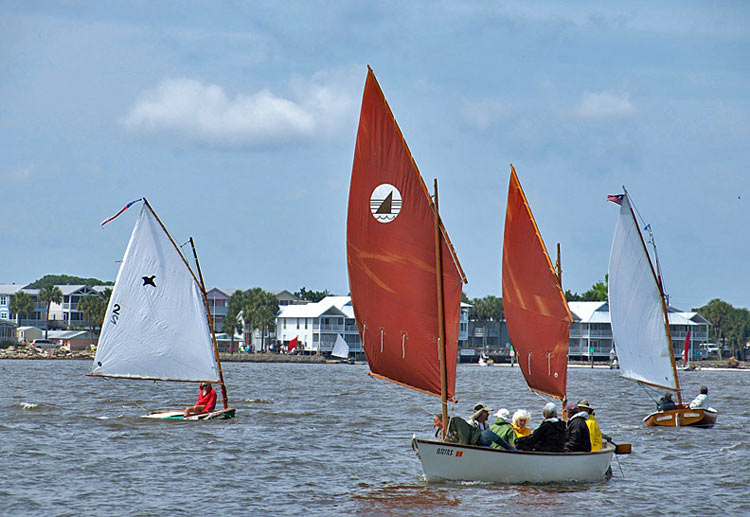 Lucas' Melonseed - Prototype SeaPearl - and Freddie the Cat on Saturday.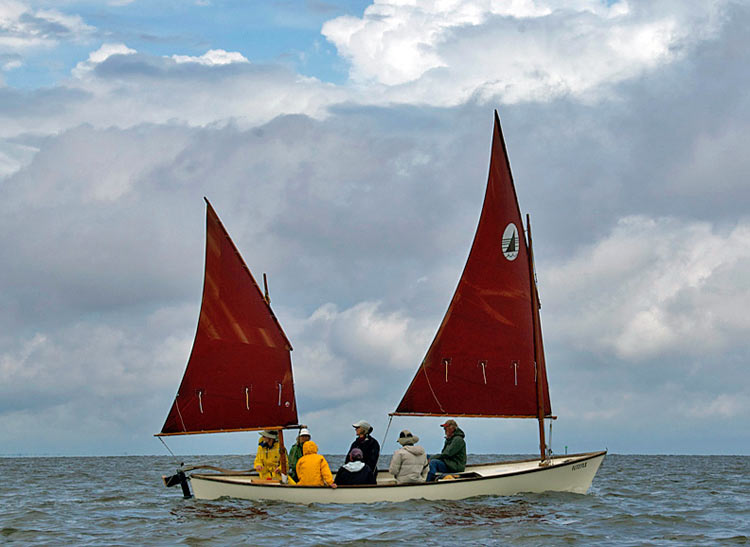 Prototype SeaPearl - using Lug Rig.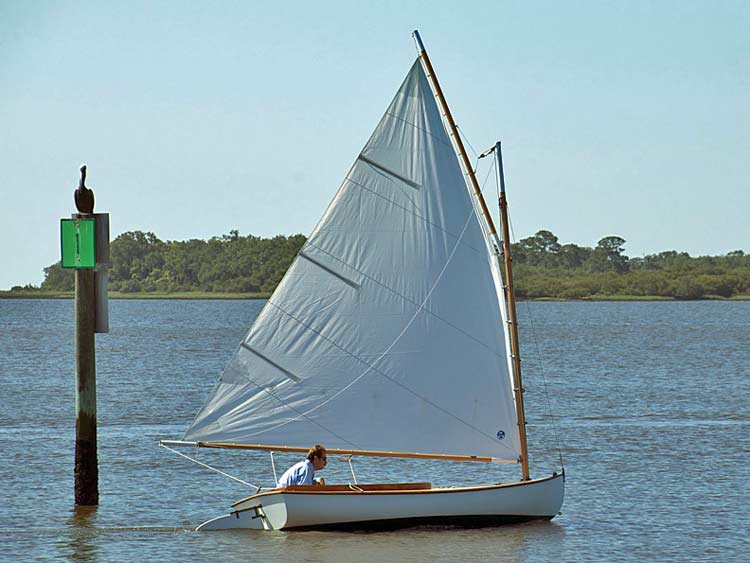 Glenn Osling's SMR Beetle Cat replica.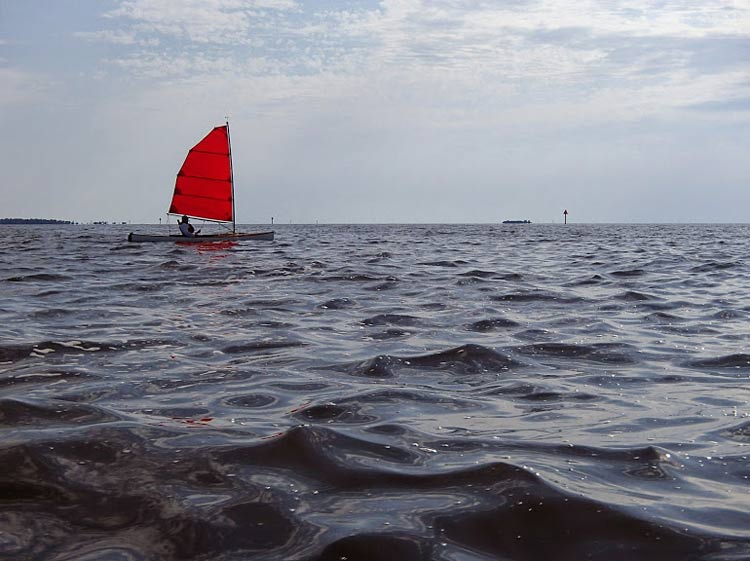 Goke - Harry Tomlinson - sailing his strip planked Buffelhead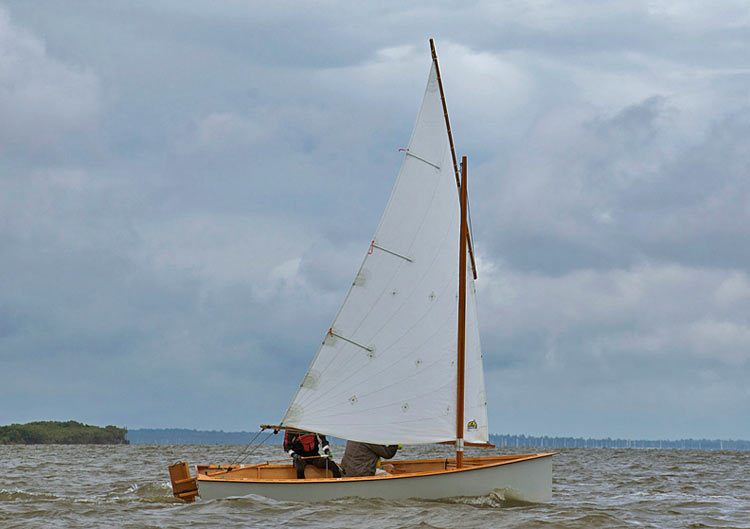 Simon and Bard Horton sailing the Goat Island Skiff.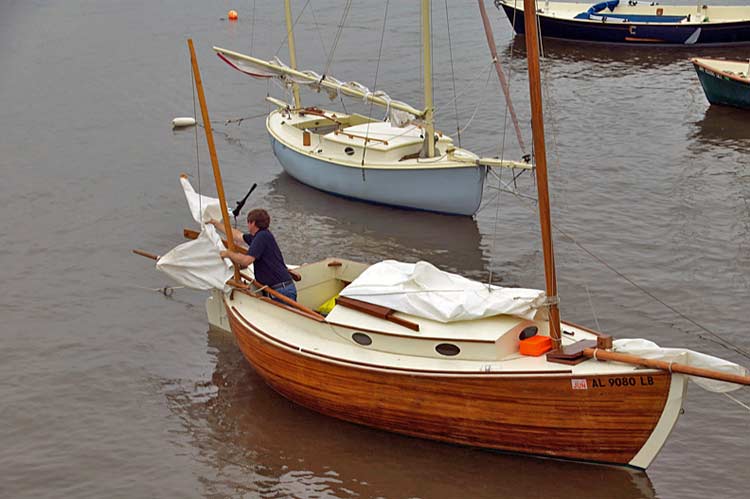 Elver and the Eel.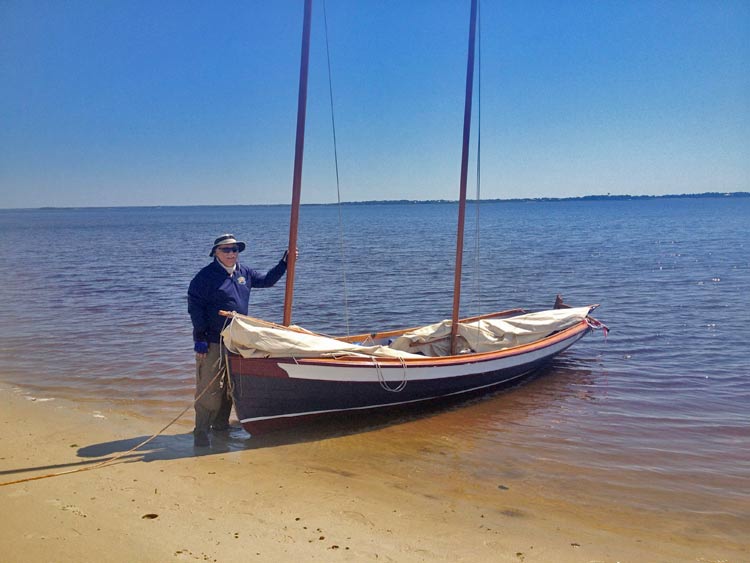 Doug Engh at North Key.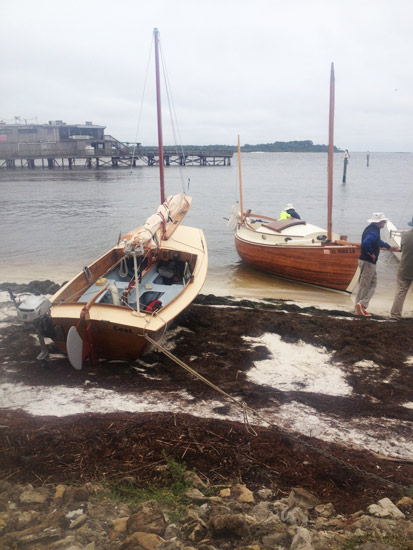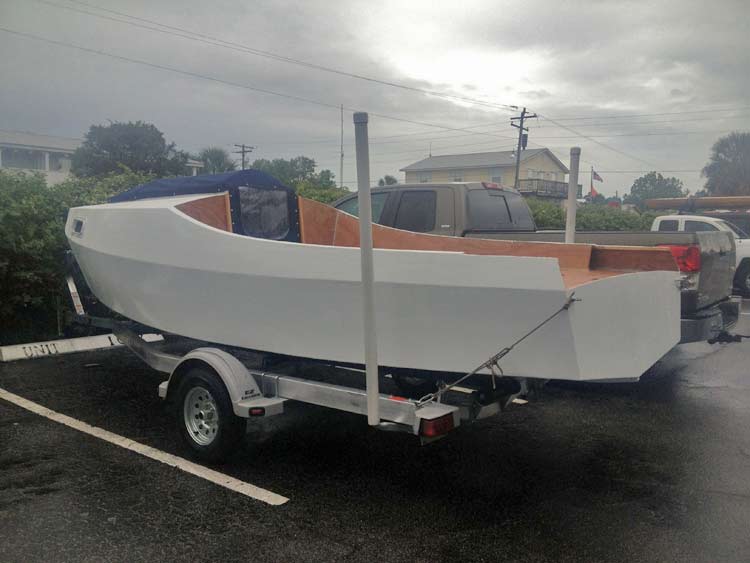 Dan Phy's SF Pelican ------ and Doug Cameron's Core Sound 20 Mk 3 - unfinished.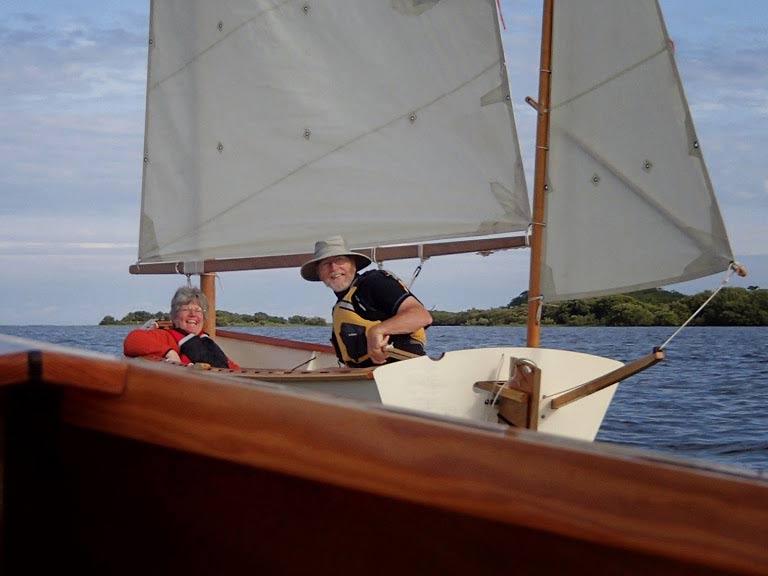 Simon catches up with Rob Hazard's Goat Island Skiff.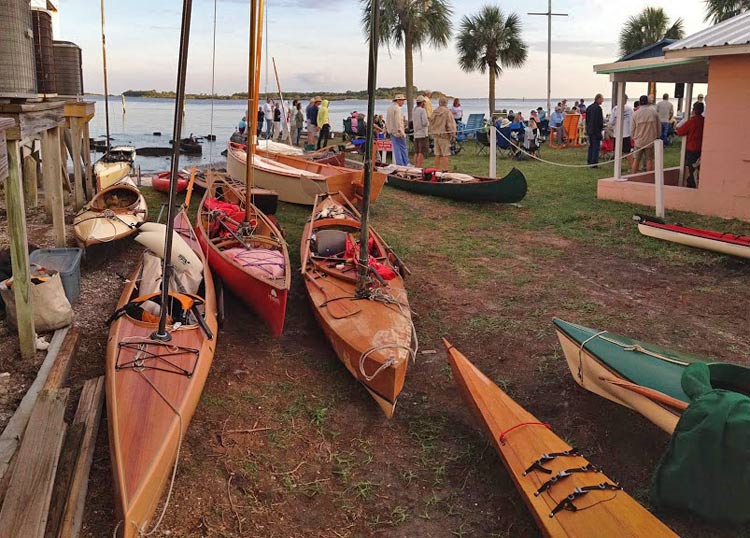 Canoe Corner of the IP - with Squadron dinner going on.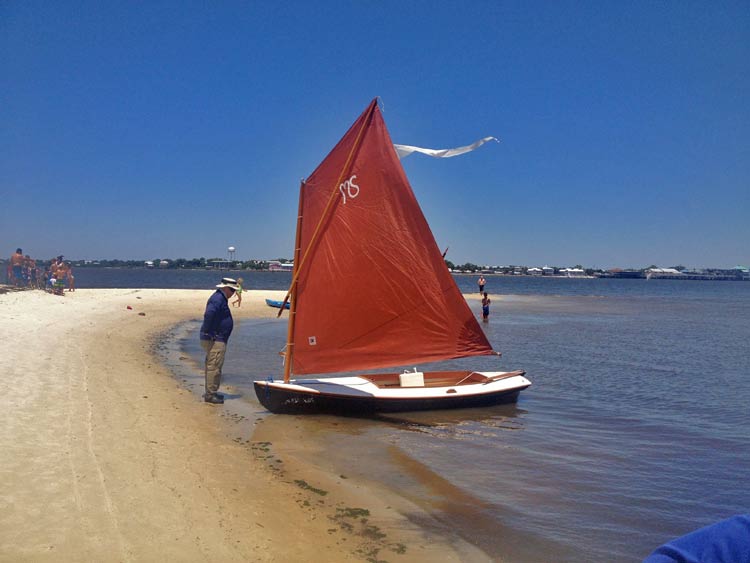 Doug checks out Jeff Carr's Melonseed.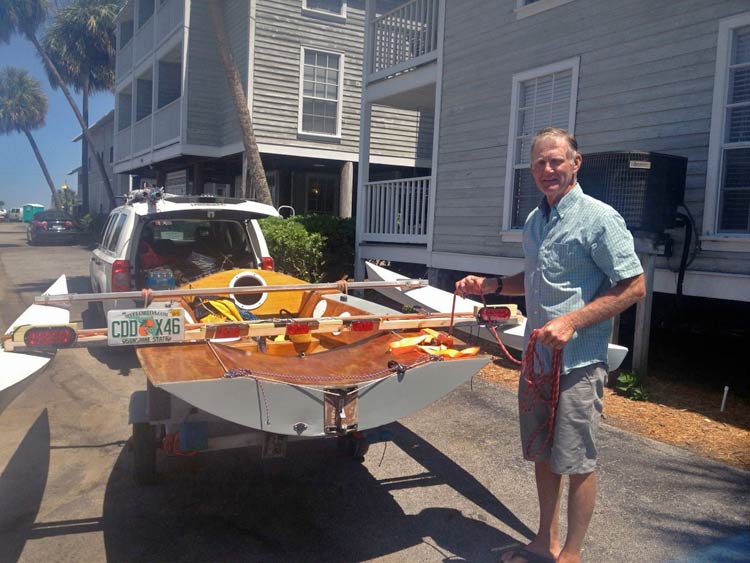 Joe Frohock packs up his Moth Tri on Sunday. Joe says it was a "Great Meet!"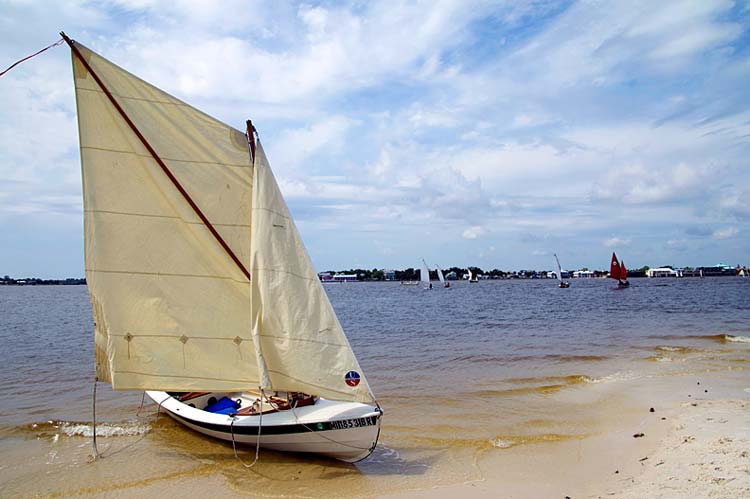 Tom Busenlener's Phoenix II Rascal on the beach at Atsena Otic Key.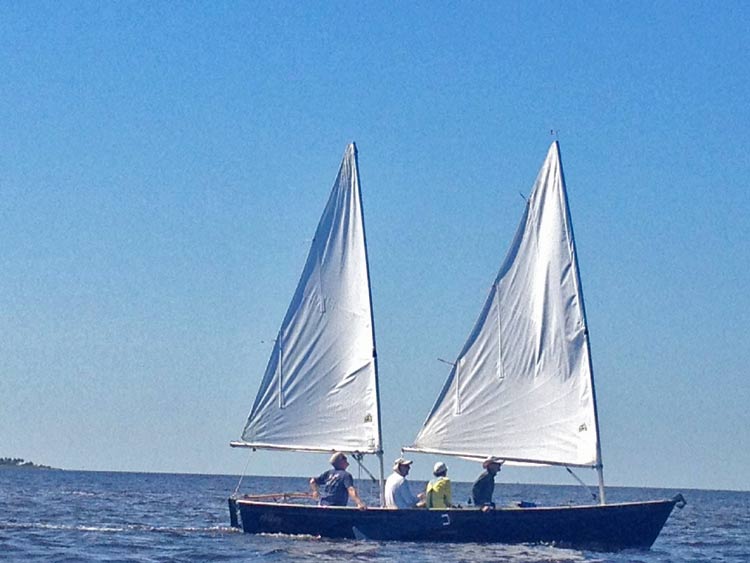 Allez - SeaPearl at speed with new owner - Preston Larus.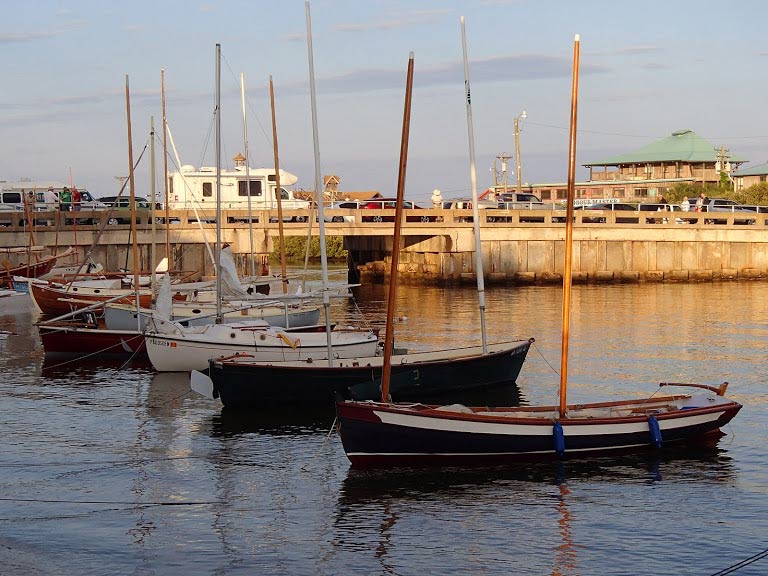 Another great Sunset shot of the boats at the Island Place beach.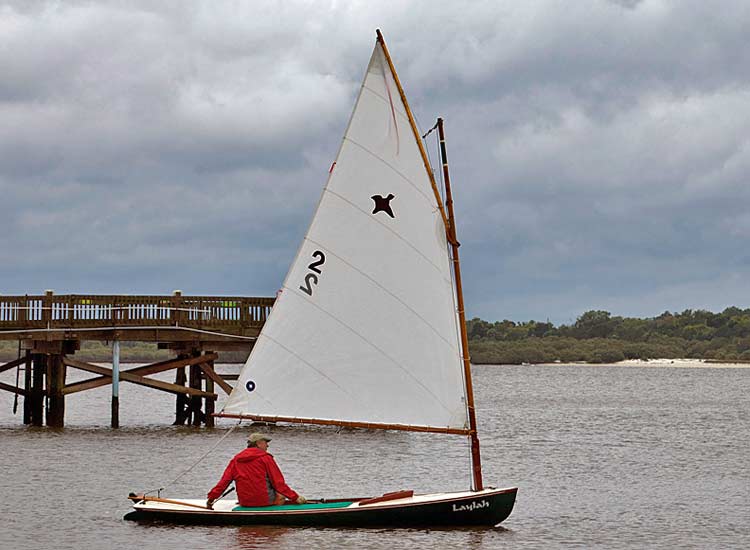 Lucas and Laylah.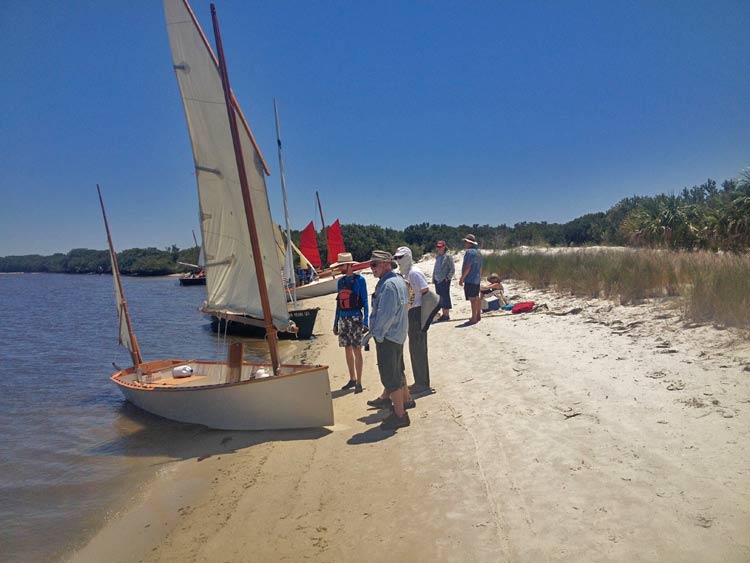 Rob Hazard's yawl rigged GIS.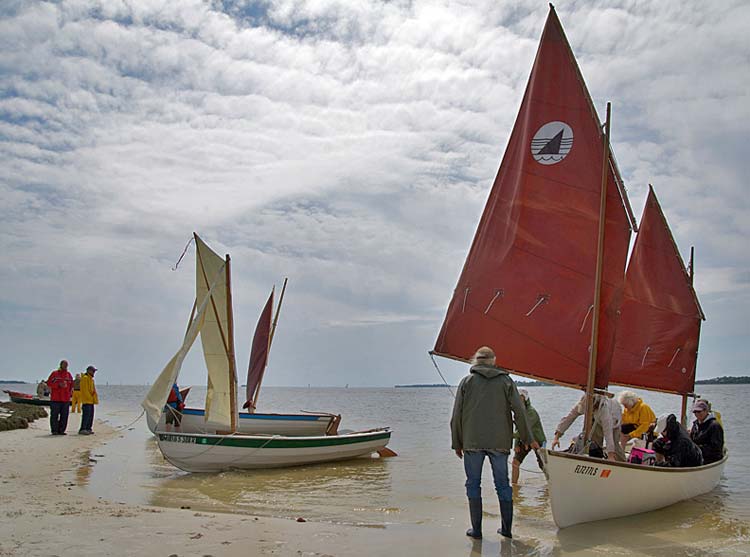 Beach landing on Atsena Otie Key. - Stricklin's Penobscot 17, Tom's Phoenix II, and the Prototype Pearl.