Ft. DeSoto - Sept 27th, 2014
(Photos by Luke Lukowski)
(Trying to make up for last week's rain out)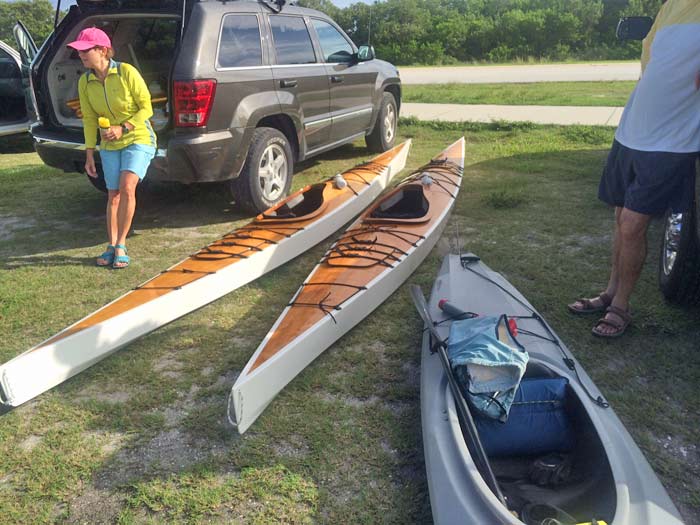 Luke and Joy joined me for a kayak paddle at Ft. DeSoto.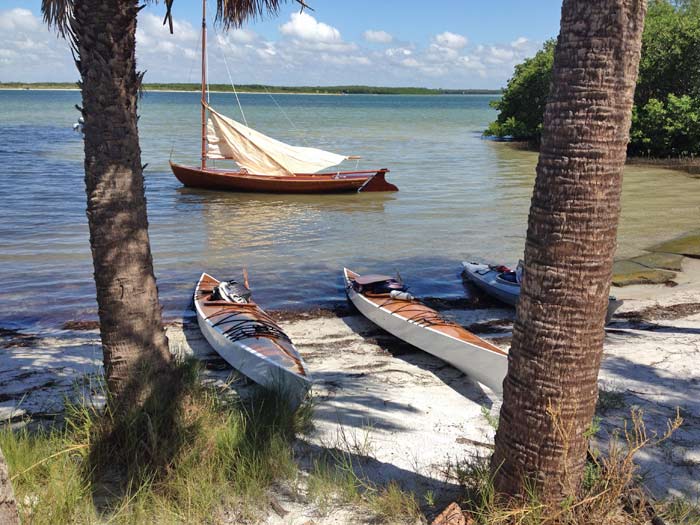 Rex and Kathy's 16 foot Melonseed came from Spring Hill to sail with us.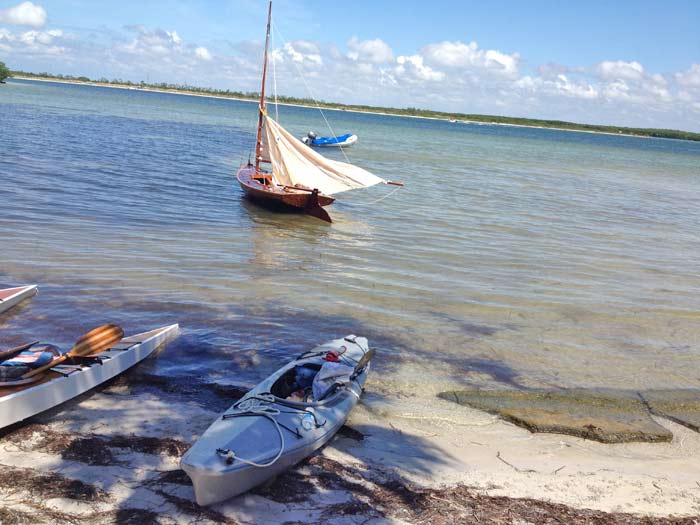 Out at anchor you can see Randy Webster's inflatable that he motored from O'Neils marina.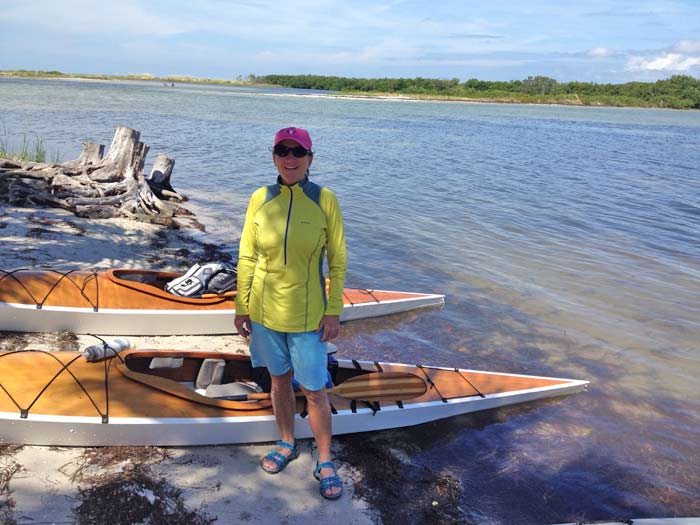 Joy Lukowski with their CLC 17 kayaks.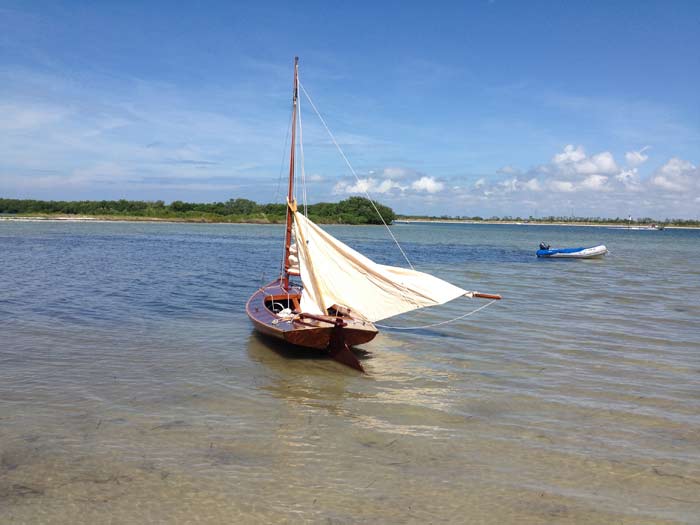 Passion resting at anchor.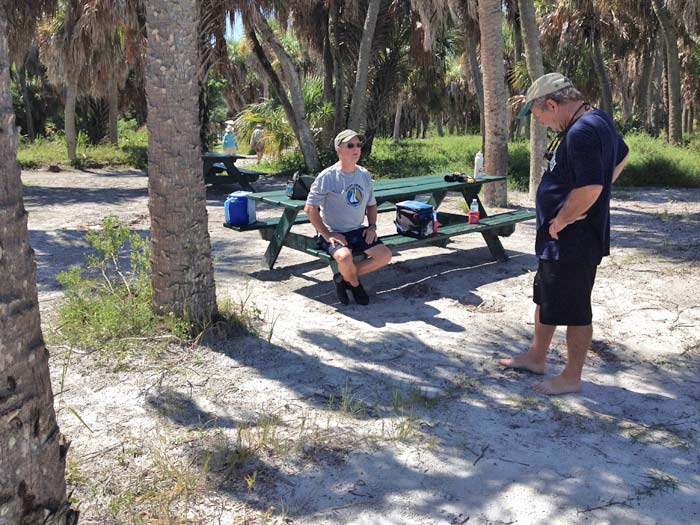 Randy and Ron discuss anchoring in the keys.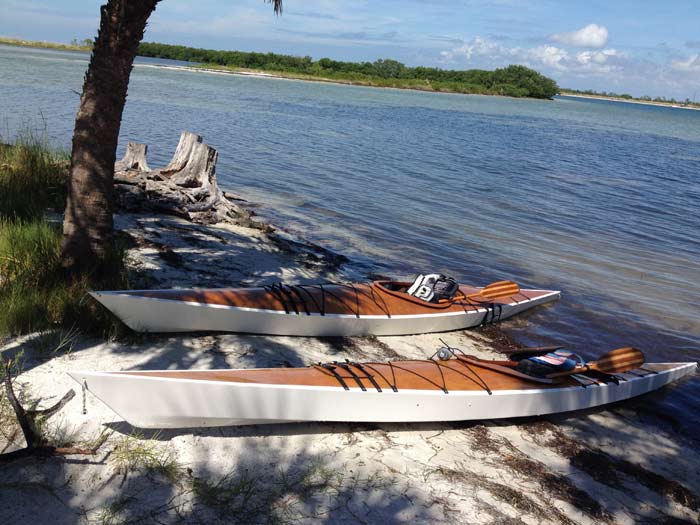 Luke made these CLC kayaks in 2000. They've held up very well.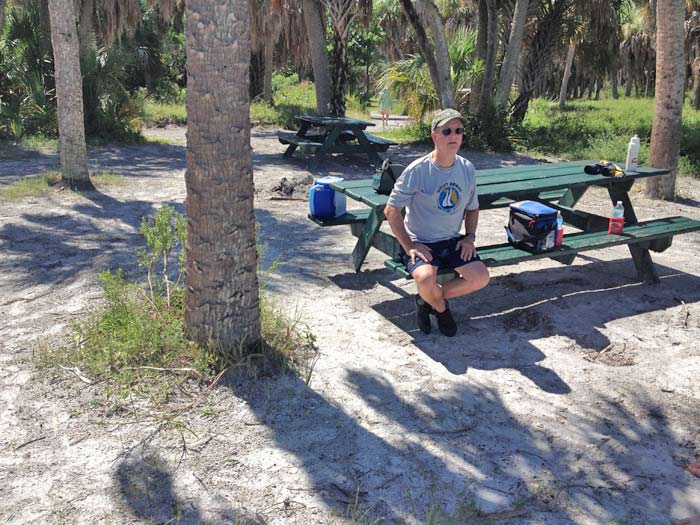 Capt. Ron is missing all his Squadron friends. Hope you see you at Cayo in Oct or CK in Nov!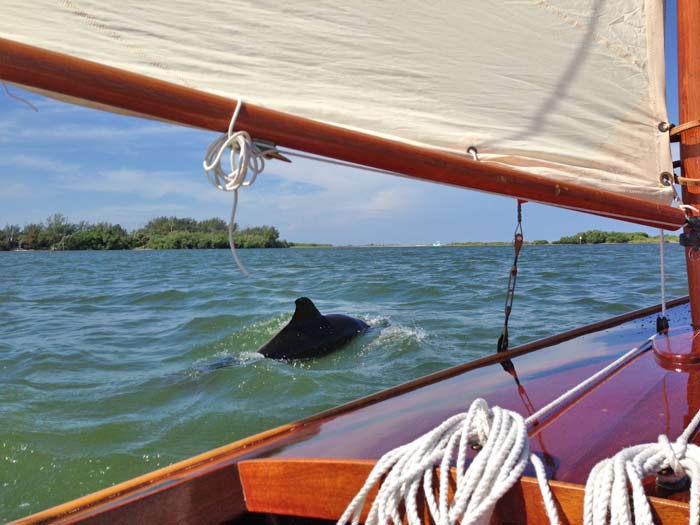 This dolphin kept Rex and Kathy company part of the day!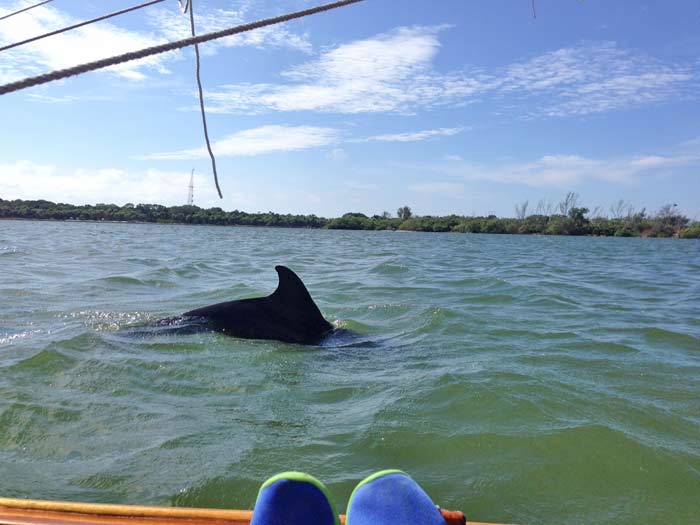 Dolphin fins and Kathy's toes!