Cayo Costa Cruise - Oct 17-19th, 2014
Photos by Ron Hoddinott, Ed Combs, and Alan Raedel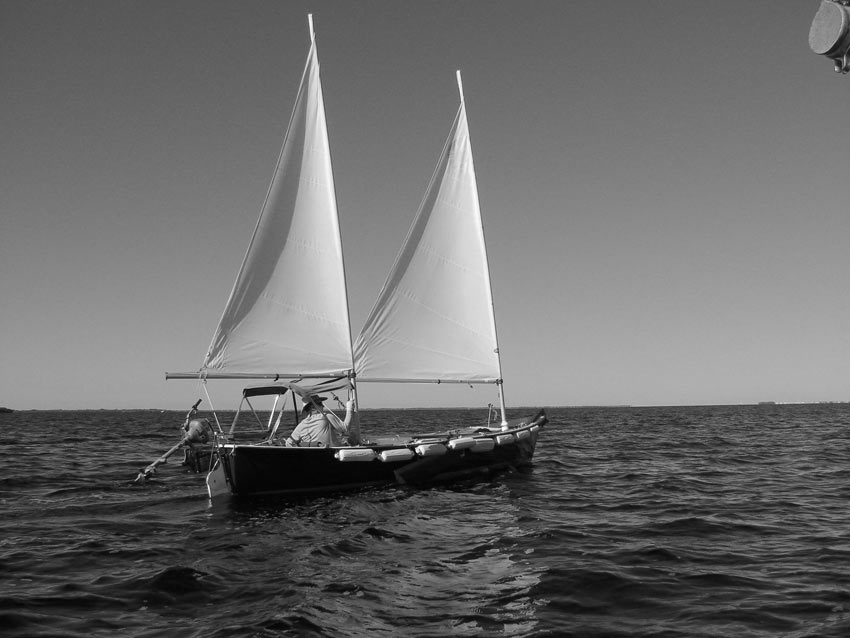 Ted's SeaPearl Hideaway in Black and White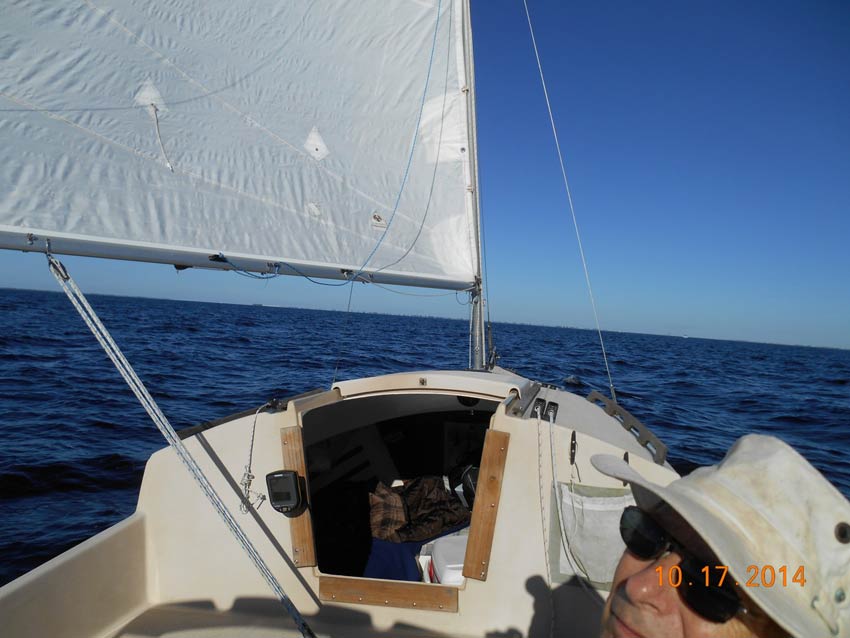 Alan sails for Cayo Costa on Friday.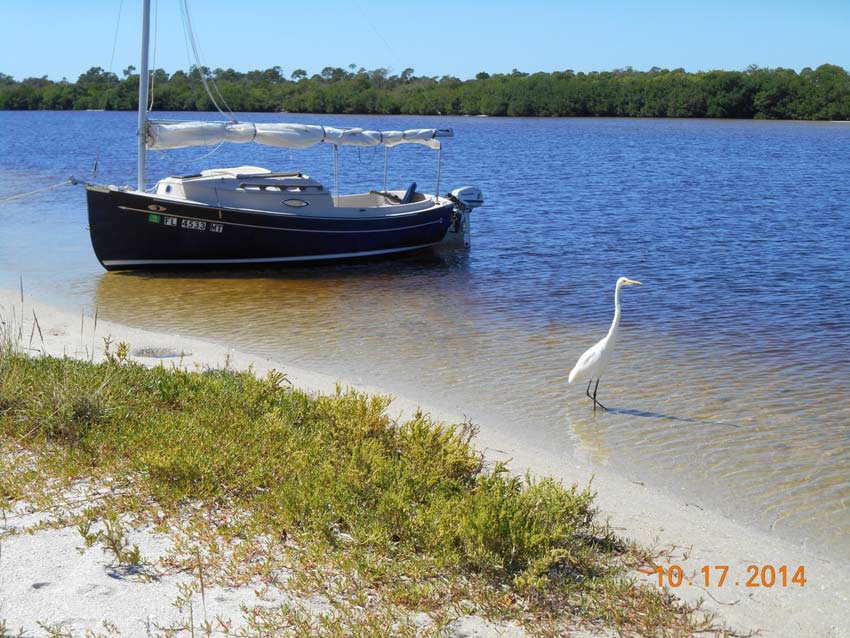 Alan's Suncat and visitor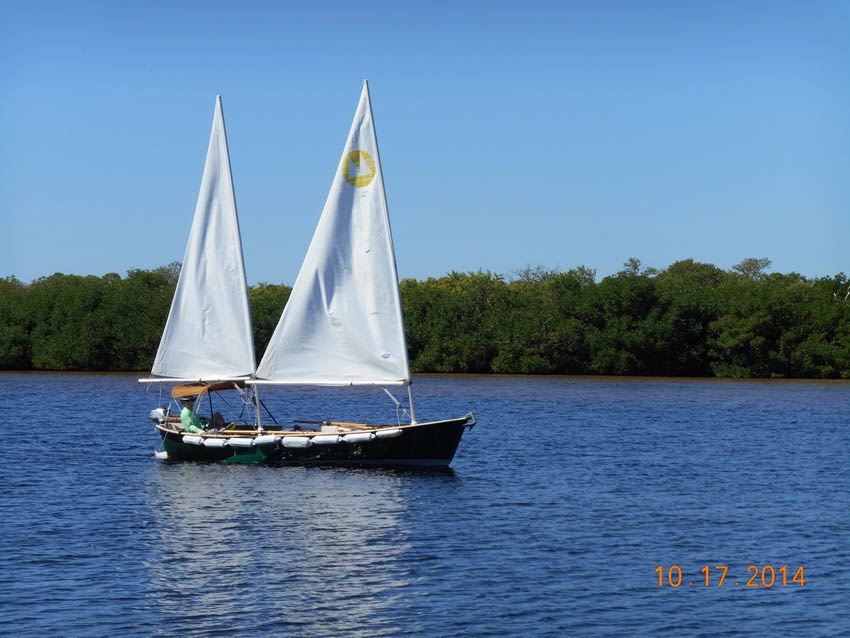 Ted Jean and Hideaway arriving at Pelican Bay.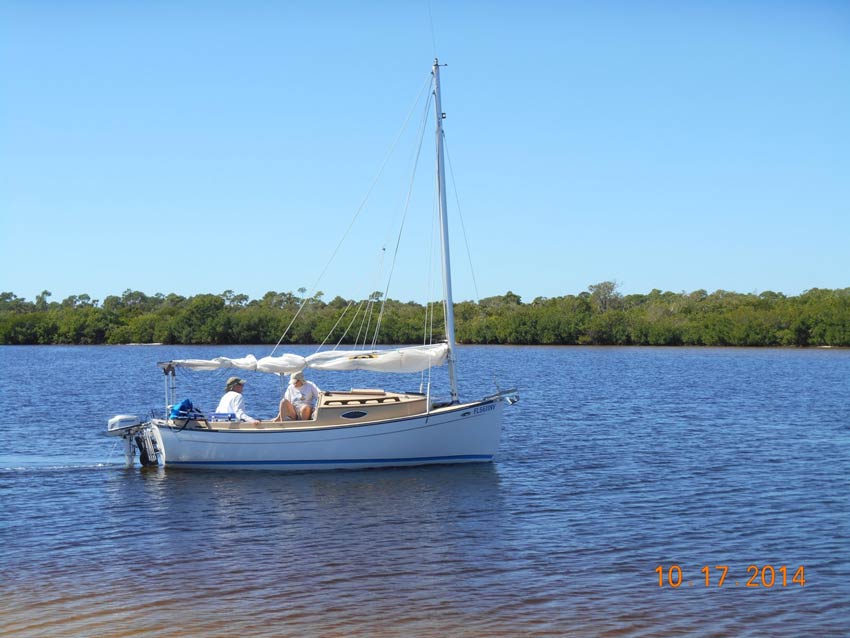 Billy and Joyce with their Suncat 17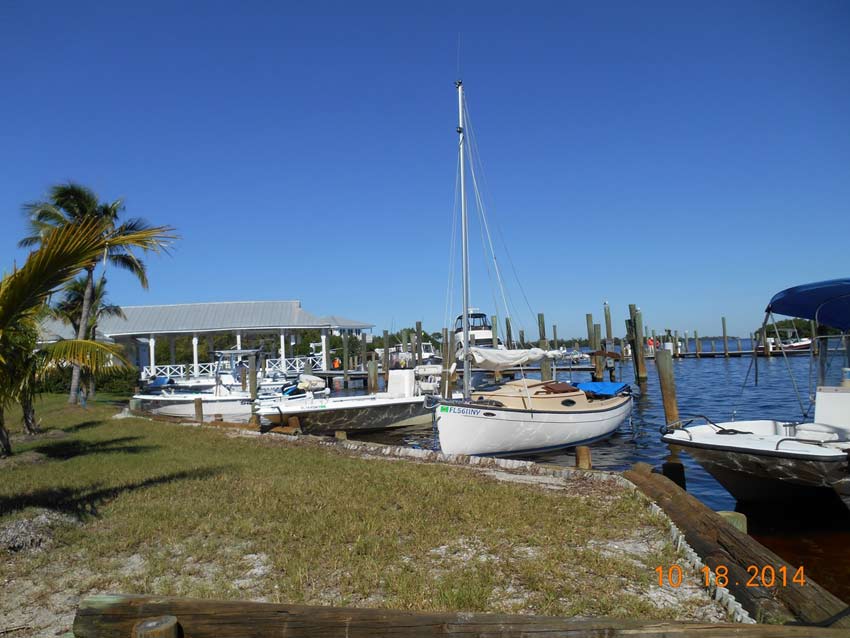 Billy at Cabbage Key for lunch on Saturday.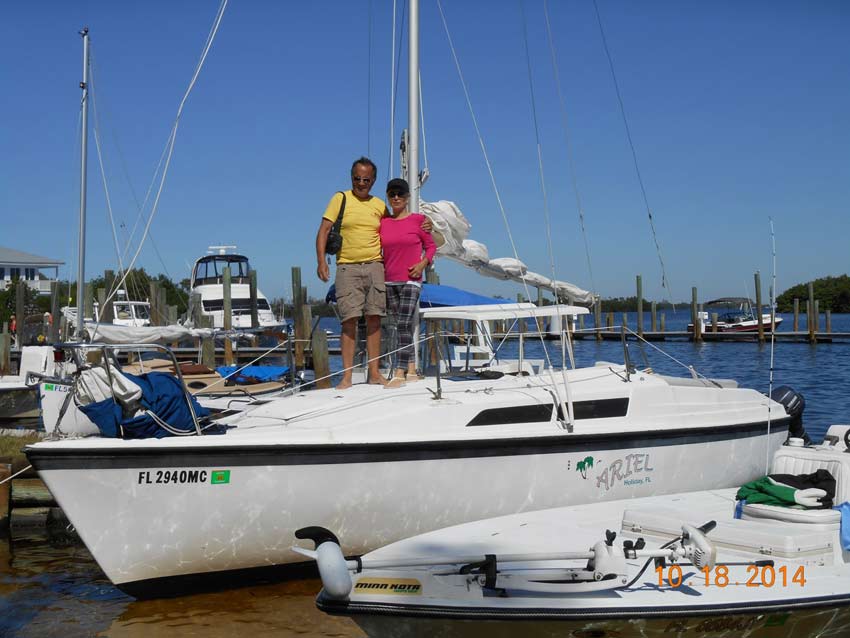 Bill and Sandy at Cabbage Key on Saturday - Ariel their Mac 26S.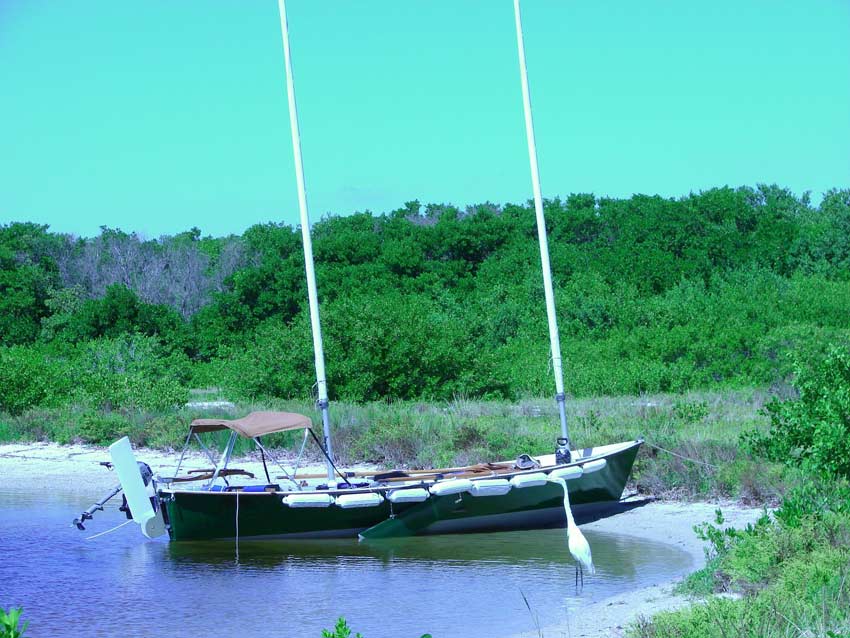 Hideaway on the beach - Egret visiting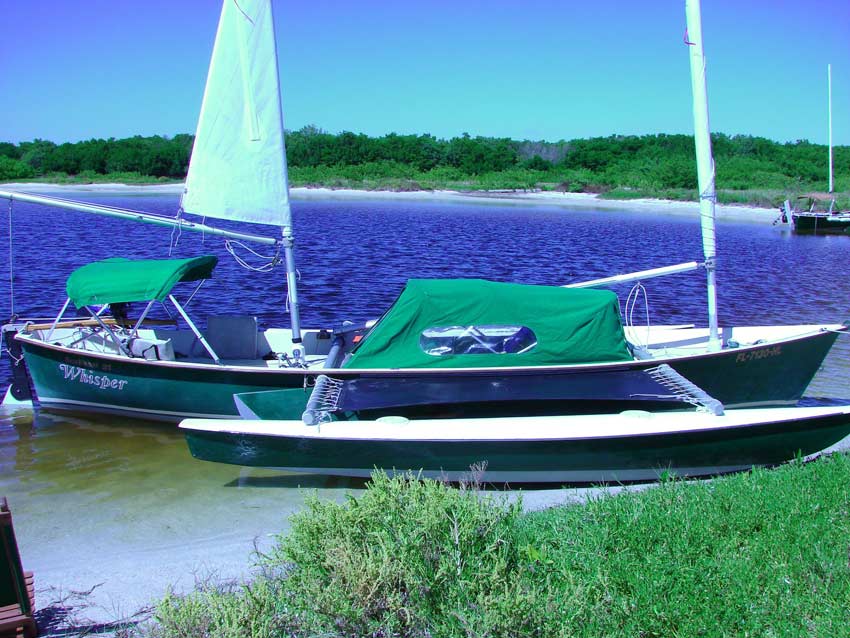 Whisper Friday afternoon at Cayo Costa's Pelican Bay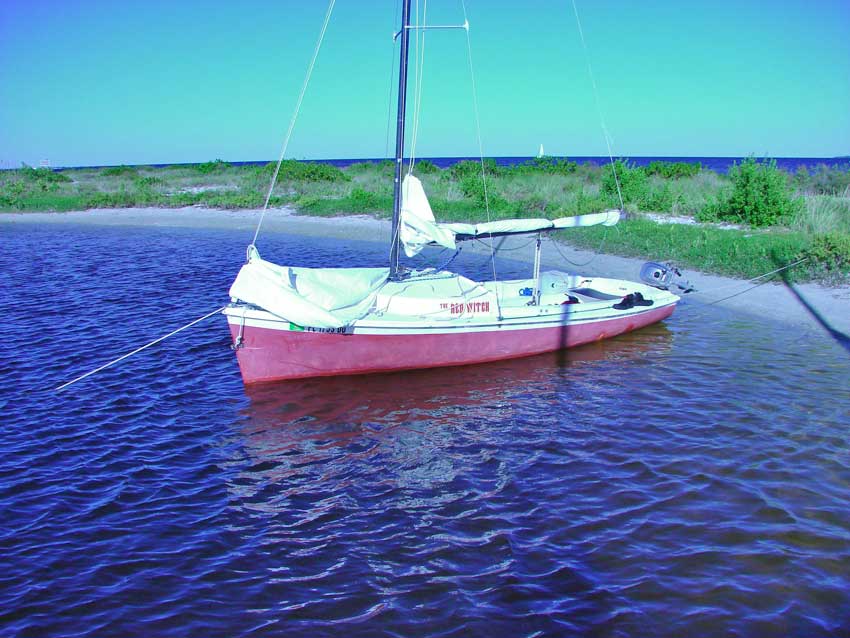 Tim's O'Day DS II - Red Witch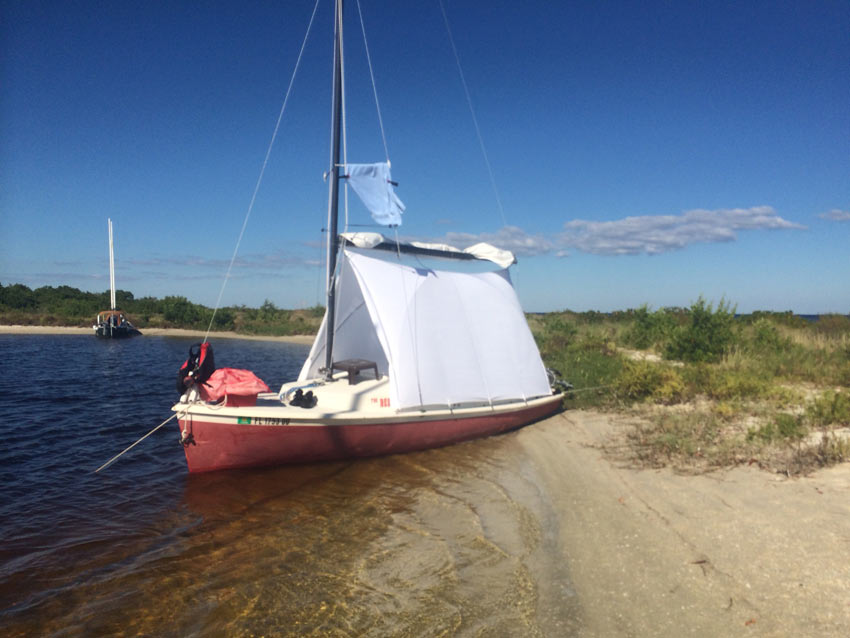 Tim's well made Boom Tent!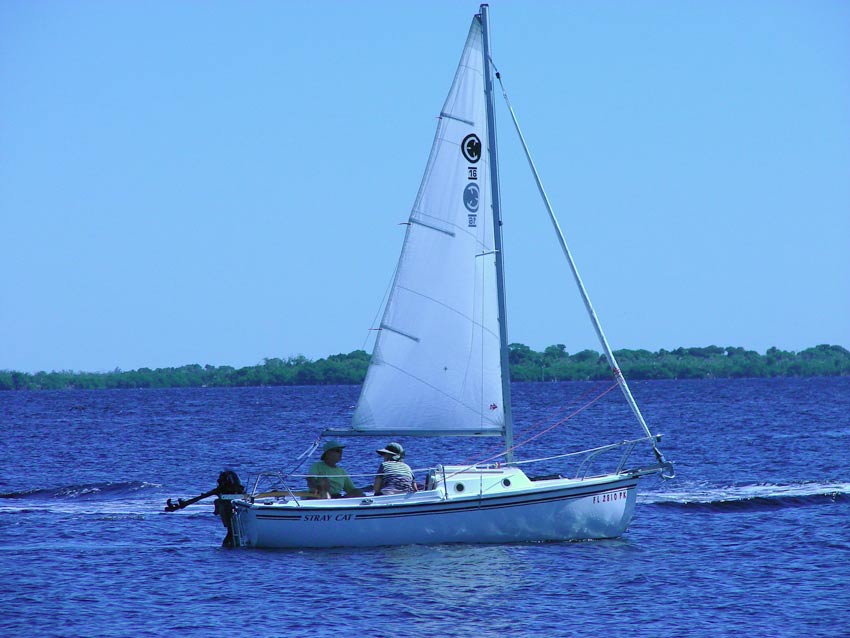 Paul and Joyce Myers' Stray Cat - ComPac 16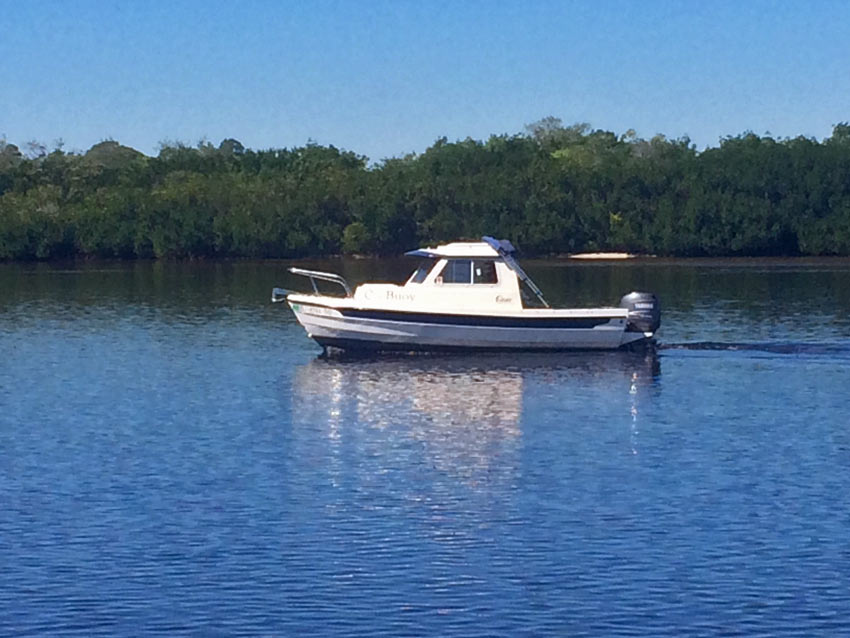 Paul Scribner's C-Dory 16 - big little boat!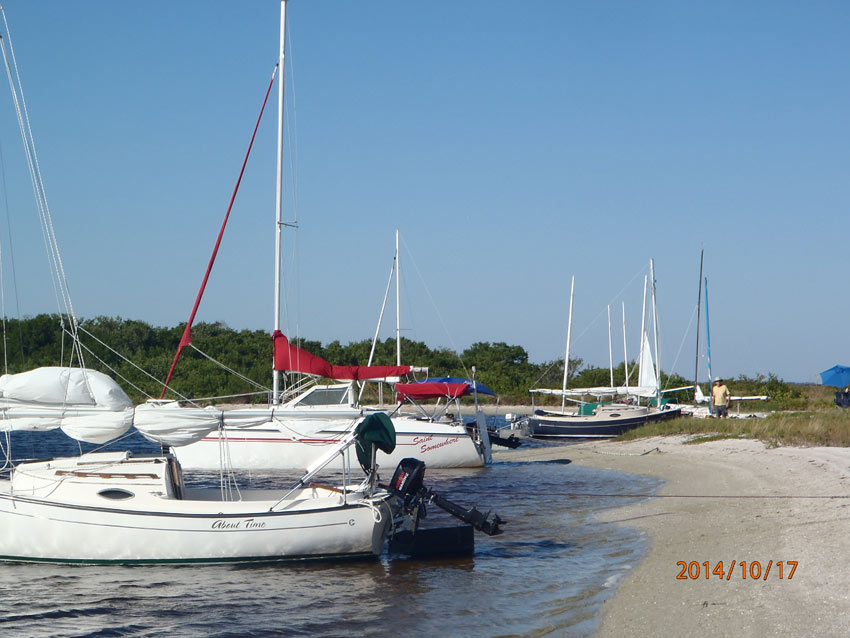 North Beach fleet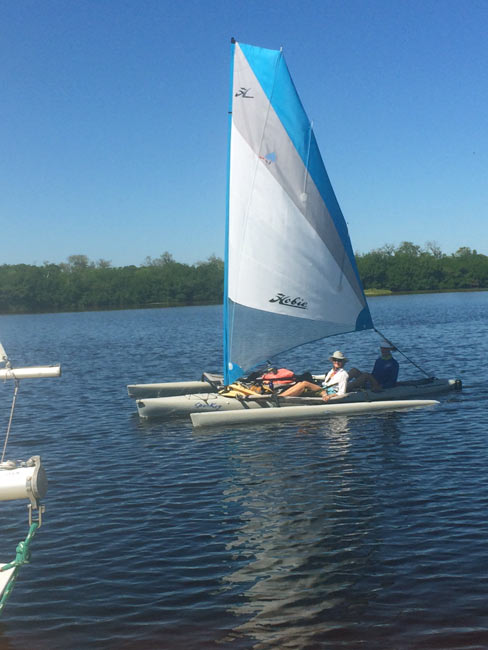 Colette and John's SpunKey - Hobie TI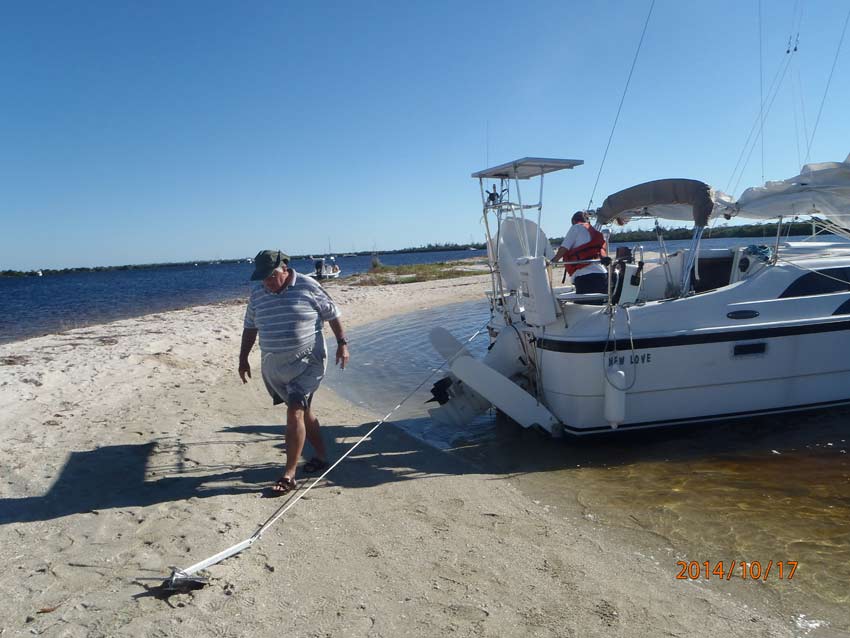 Jurgen's MacGregor 26M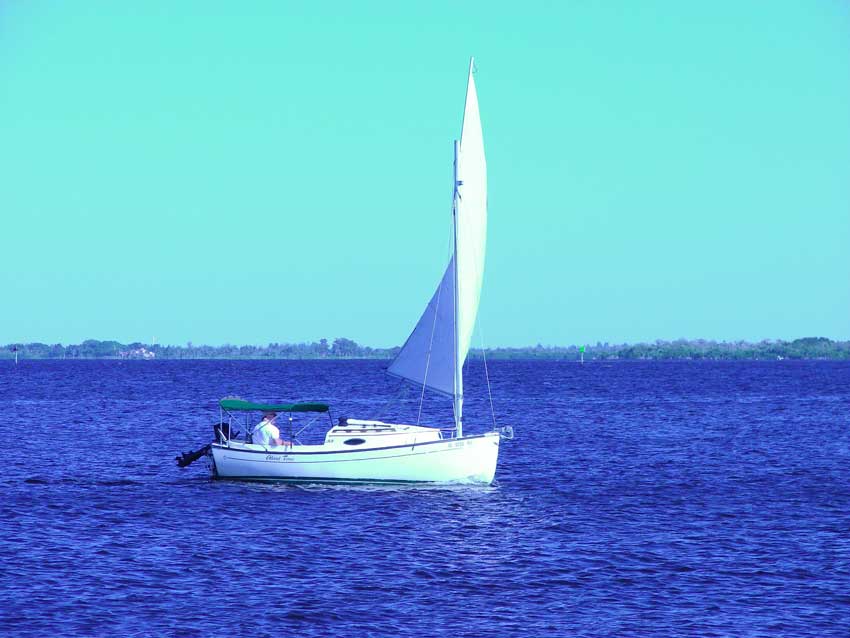 Jack Dirks coming in with his SunCat 17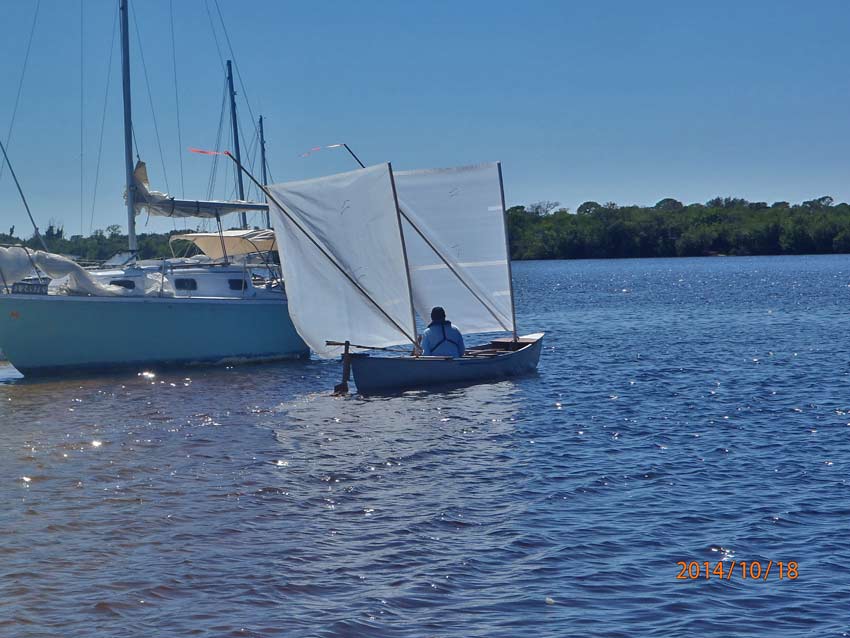 Capt Gerry and his sailing canoe - He made Sushi for us on the beach ... again!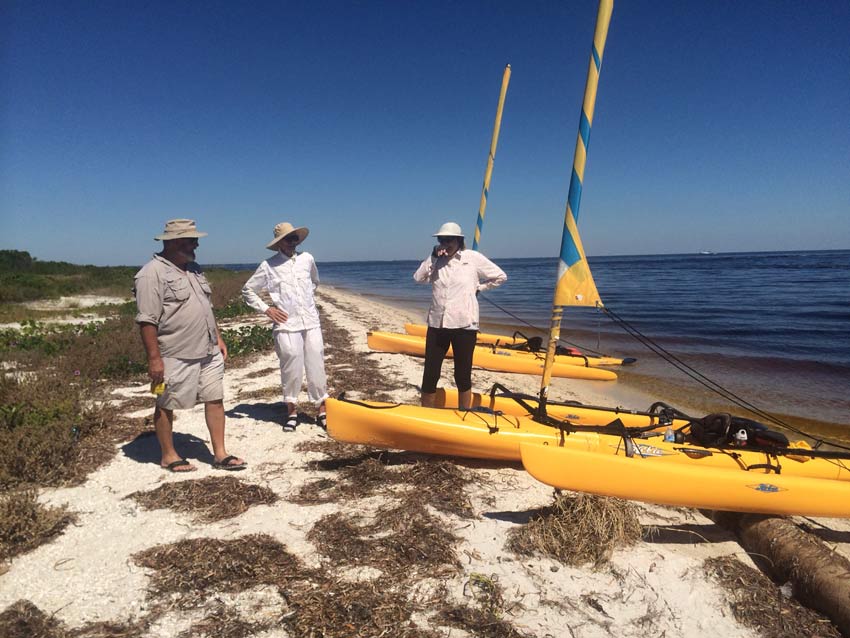 Art and Brenda sailed over in their Hobie AI's.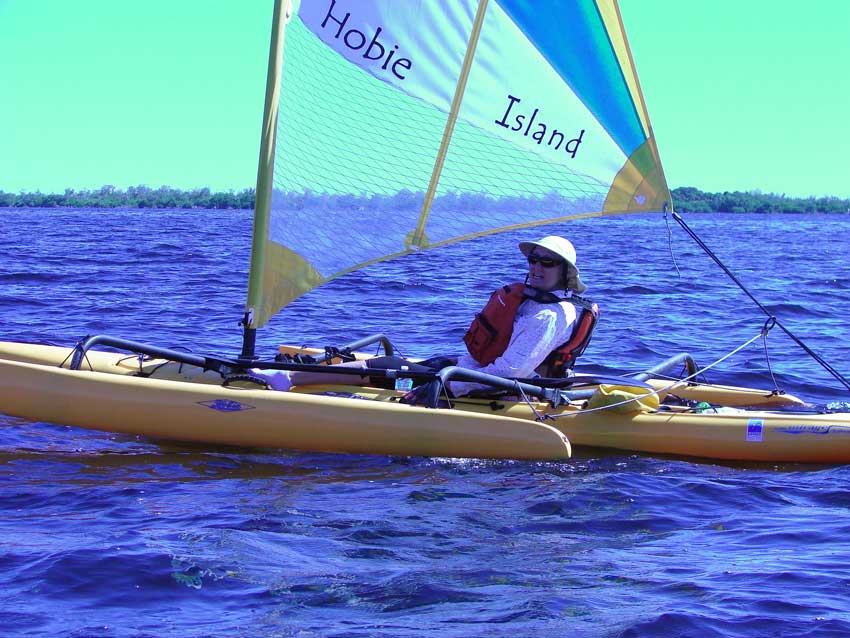 Brenda sailing her Adventure Island by Hobie.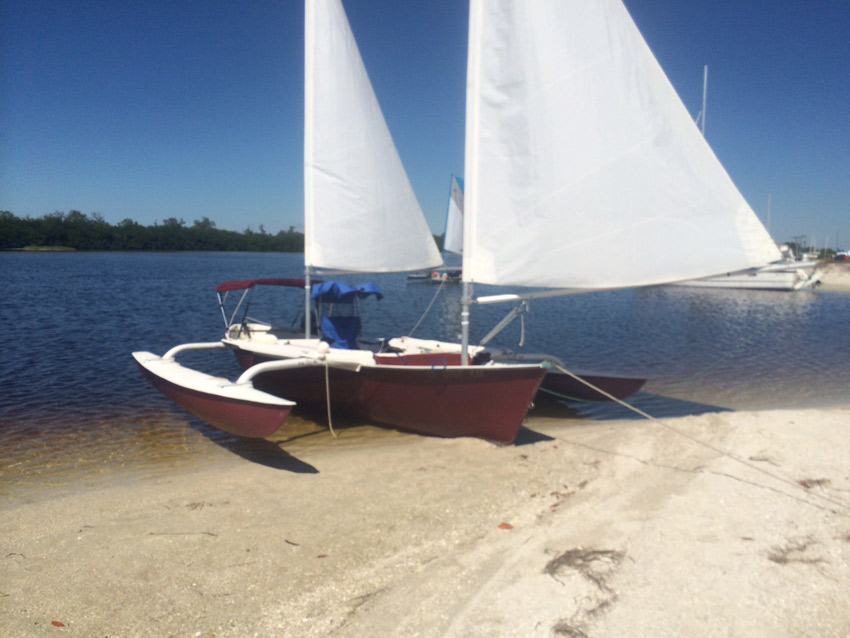 Bill and Liz Prater with their SeaPearl Tri - ex "Rosie"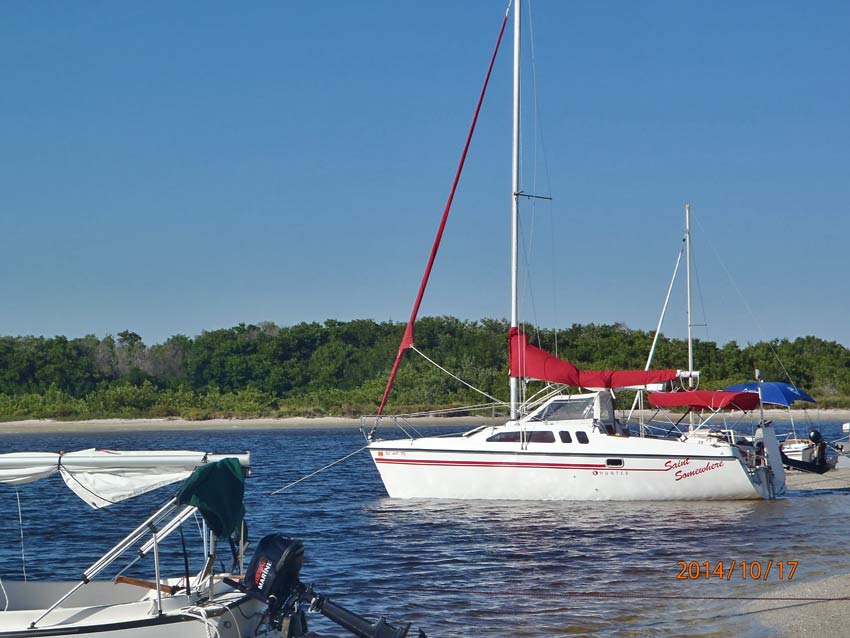 St. Somewhere - Ed and Becky's Hunter 23.5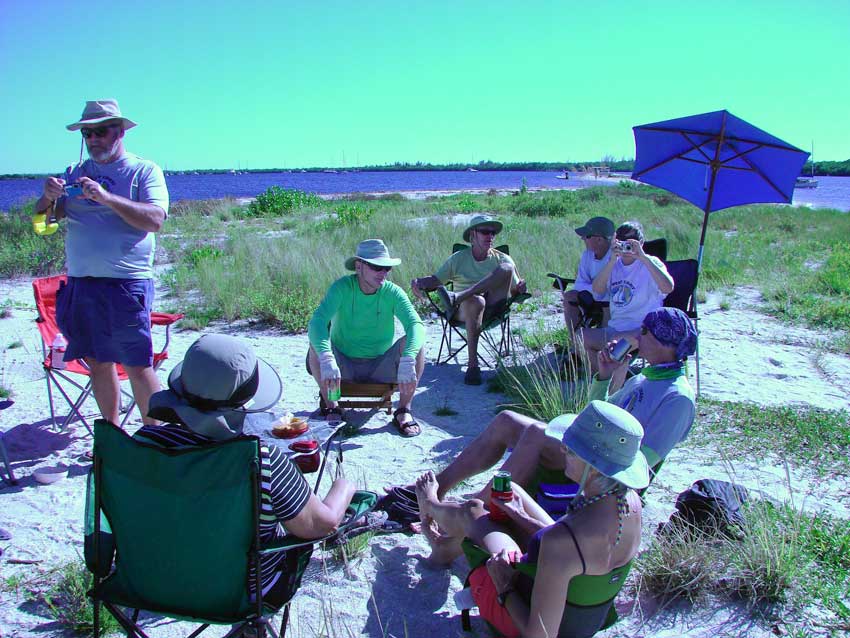 Squadron meeting - on the beach - the best kind.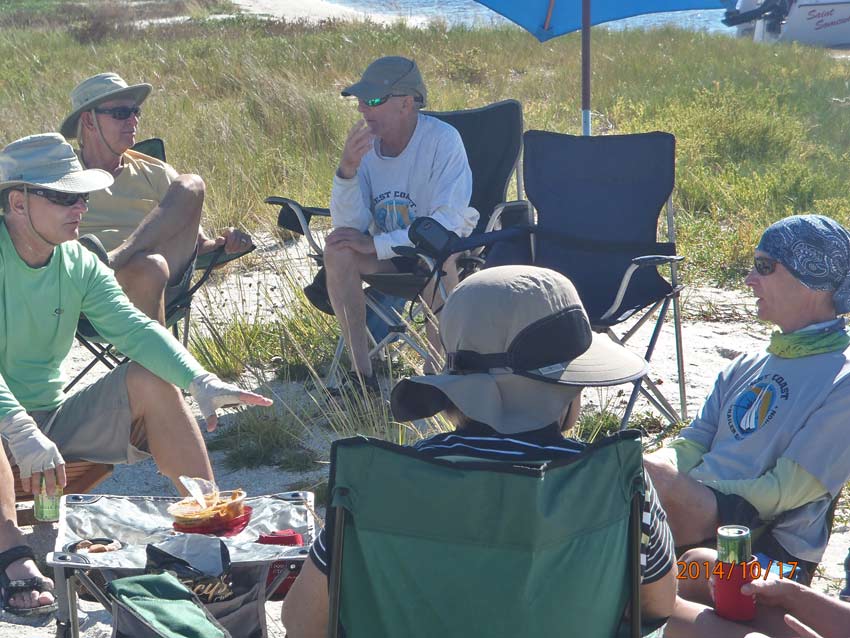 Talk is getting serious.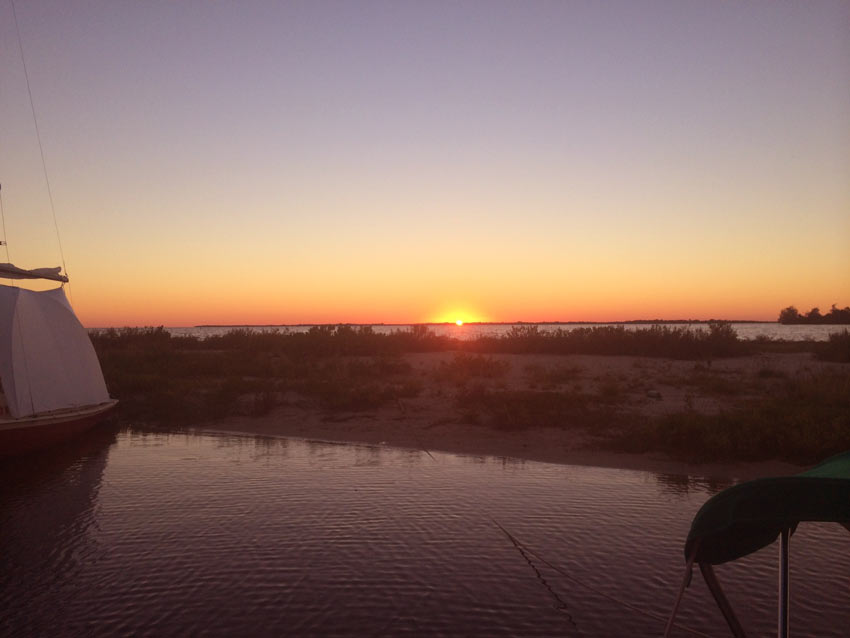 Saturday Sunrise. A perfect weekend.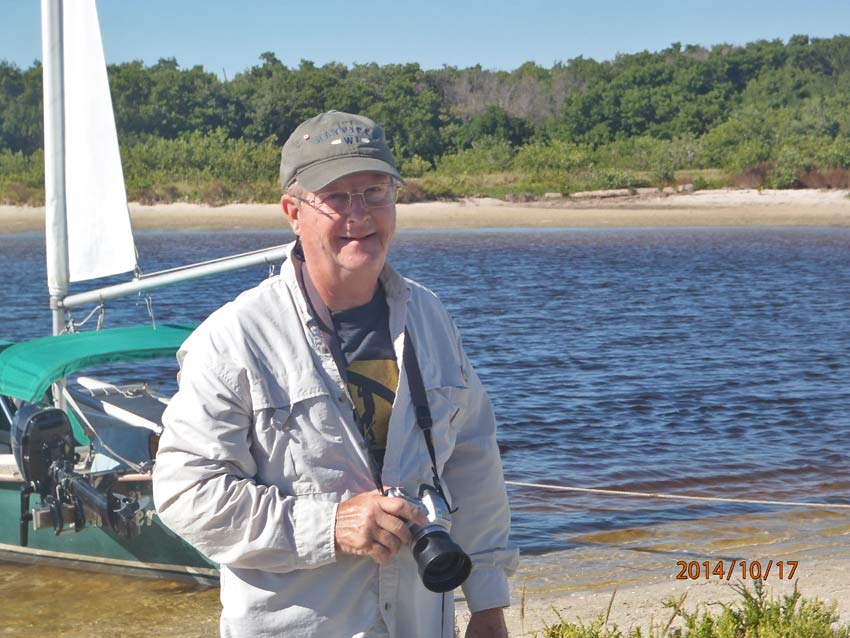 Ron Hoddinott - taking a few shots for the web site.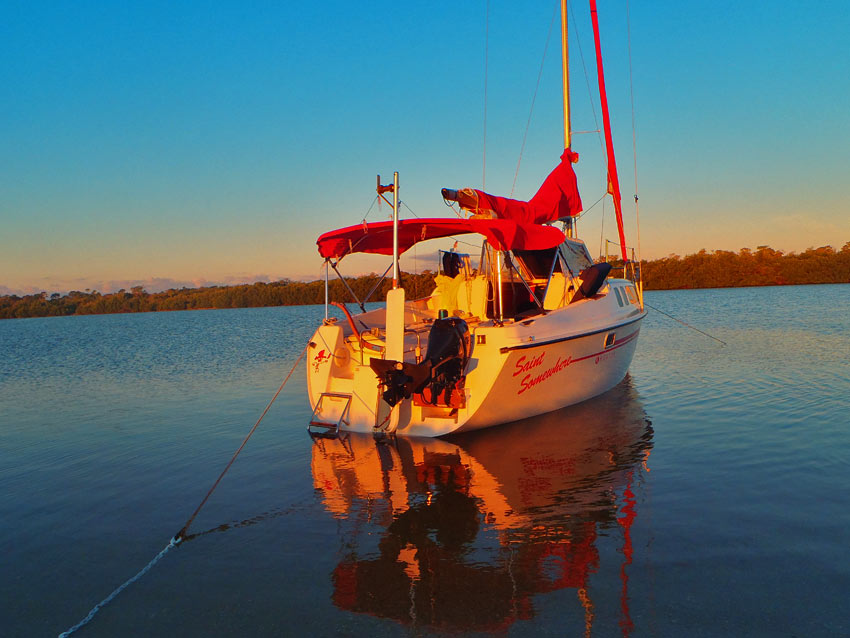 Sunrise glow on Ed and Becky's Hunter