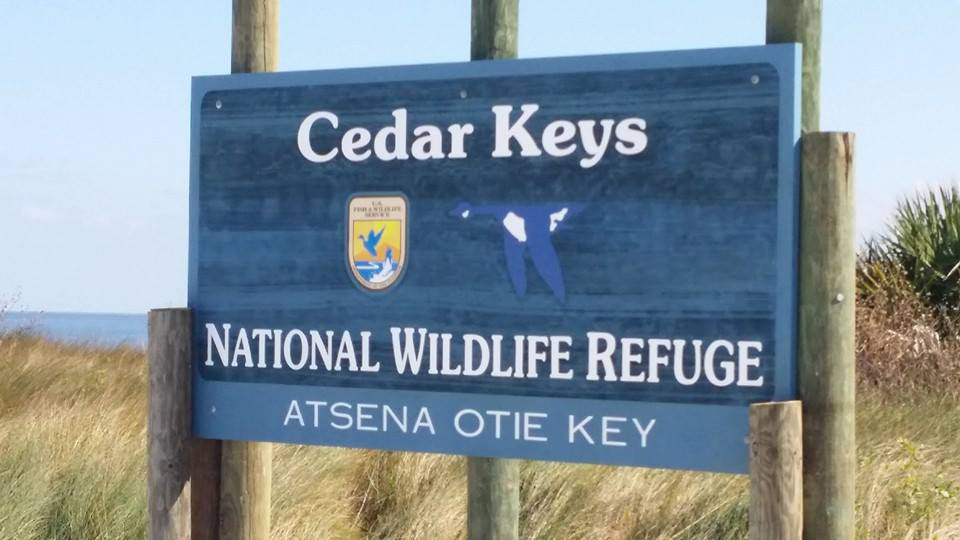 The Atsena Otie Key Welcome Sign at Cedar Key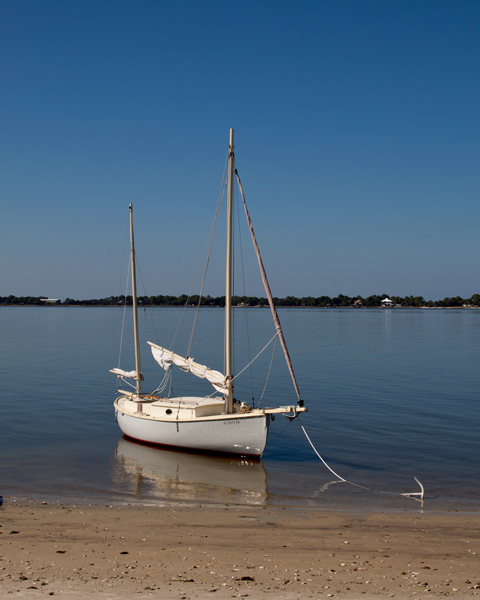 Mike Jones' Aunt Louise a William Garden Eel -Canoe Yawl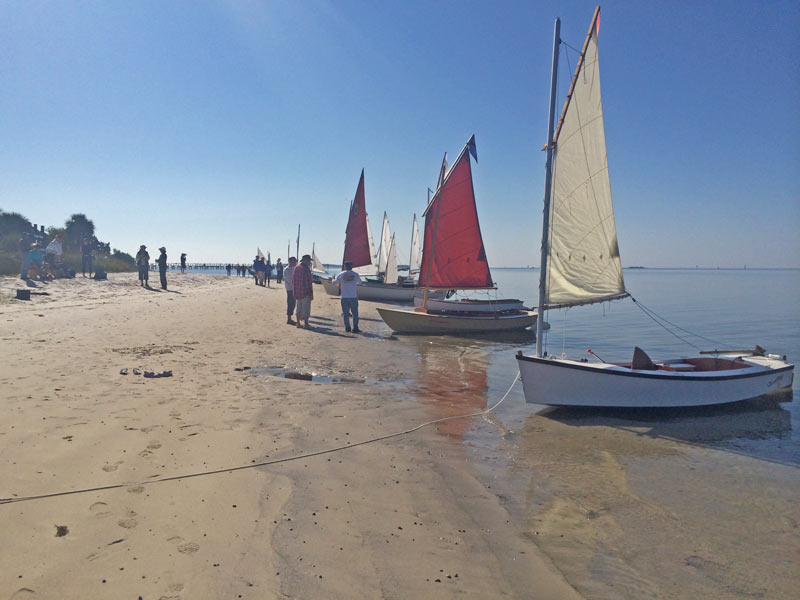 The beach lineup on Saturday during a calm spell - Dennis' Duckling in foreground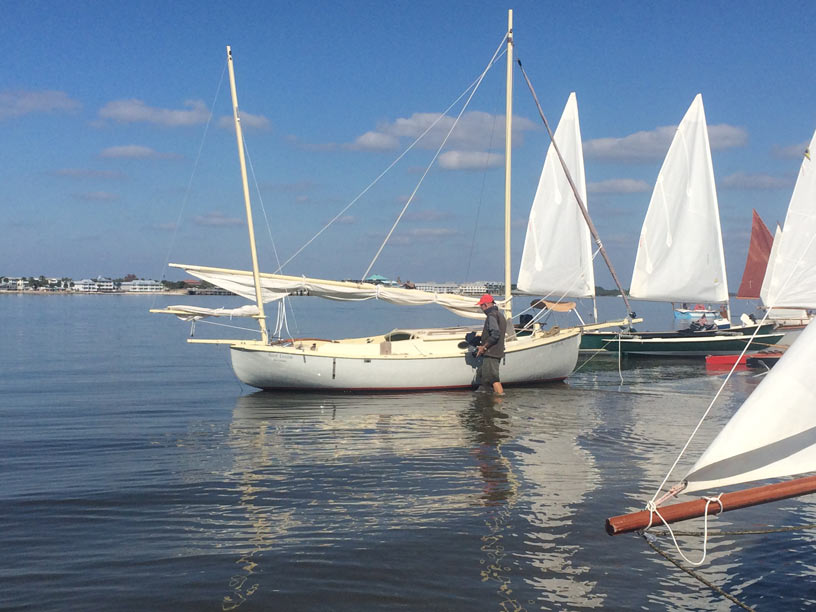 Mike Jones with his Aunt Louise - Whisper SeaPearl Tri behind.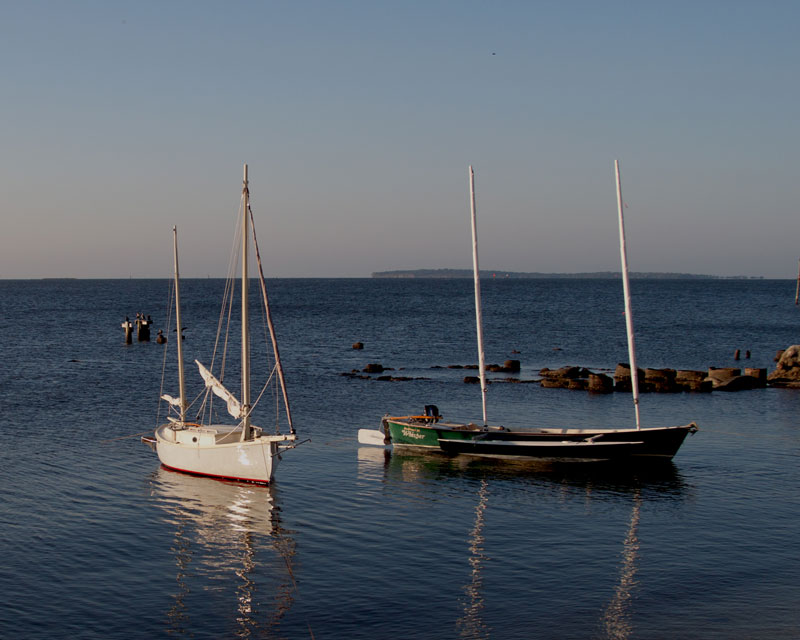 Aunt Louise and Whisper in front of the Island Place hotel.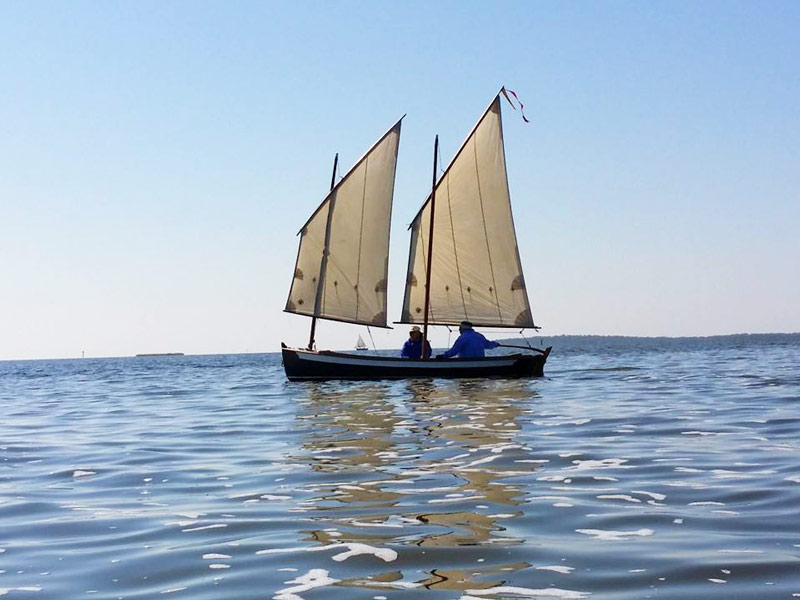 Doug Engh's Penobscot 17 sailing in light wind.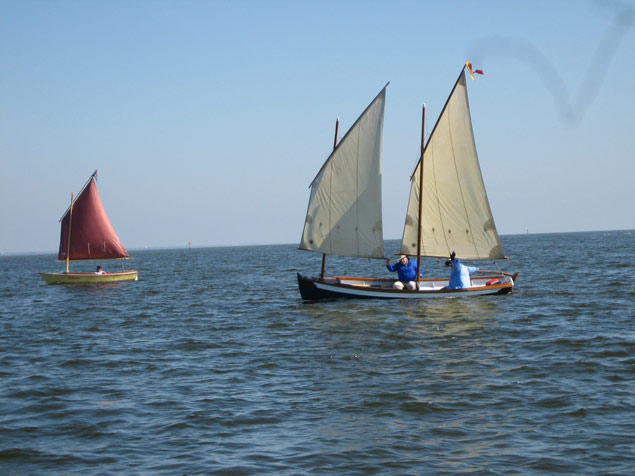 Doug Engh's Penobscot 17 chasing Pat's SeaScreacher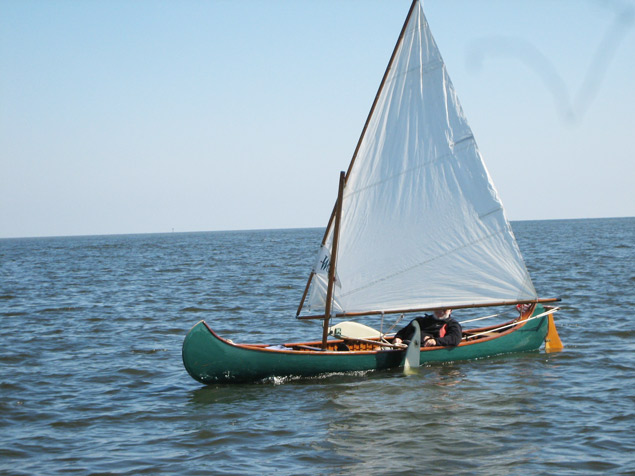 Bill Whalen with his 1917 sail canoe, "Wanda."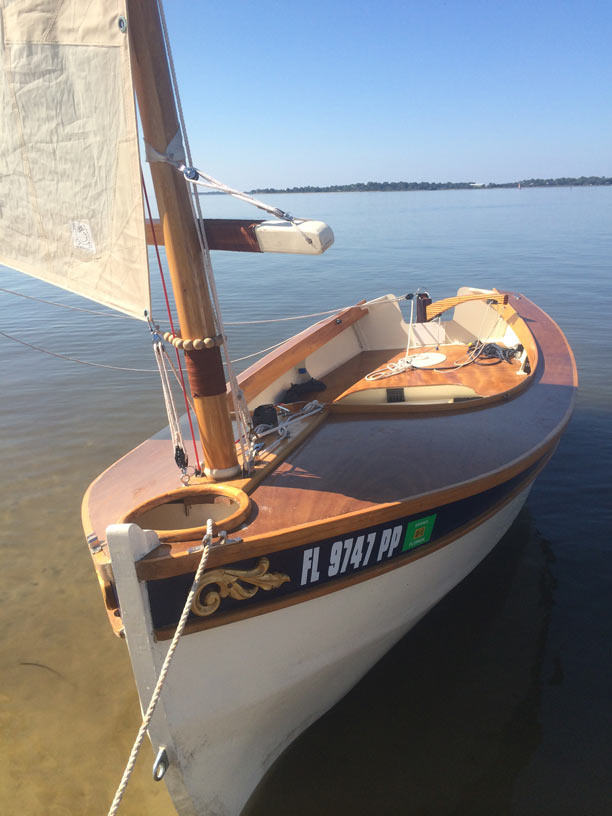 Eric DeVoe's Houdini by John Welsford (designer)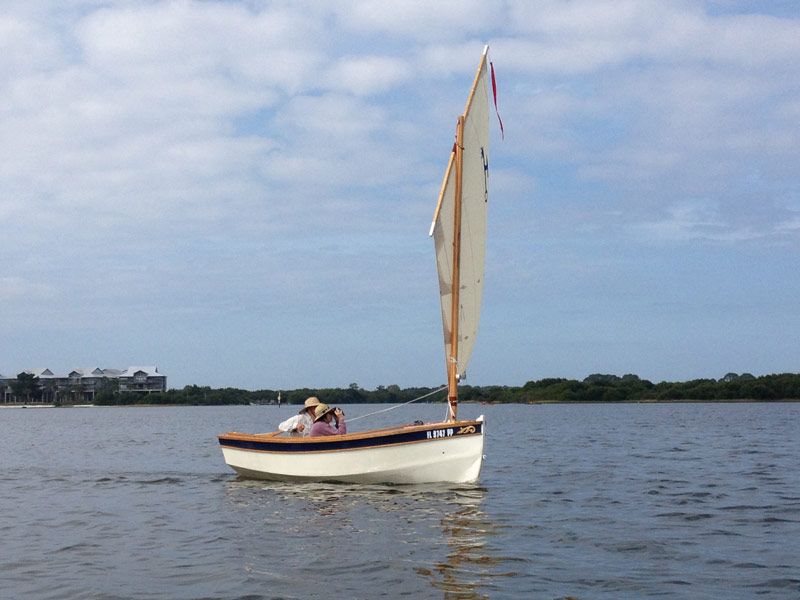 Belafonte' the Houdini sailing .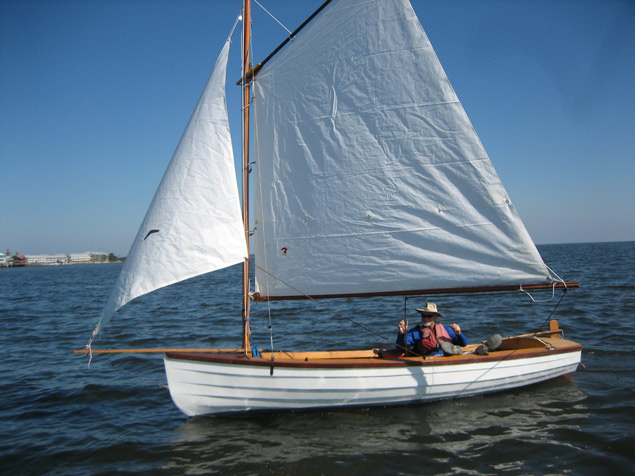 Steve Kingery with his H-14 sailing well with new rig.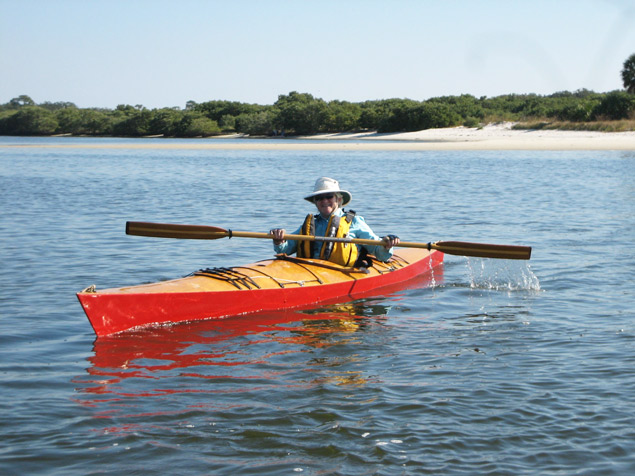 Kathy Payne paddles her CLC kayak.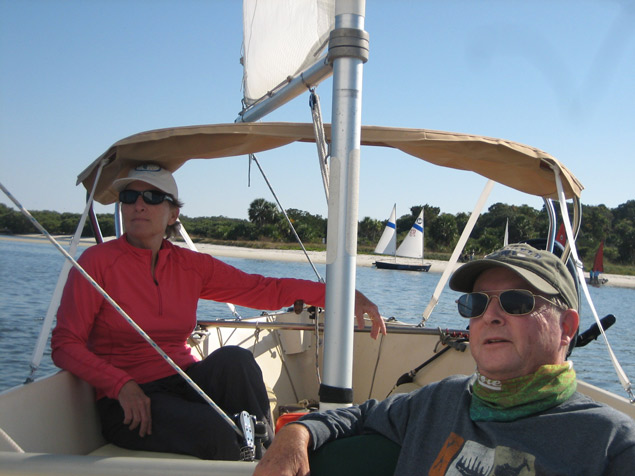 Joy Lukowski sailing Whisper while Ron Hoddinott looks on.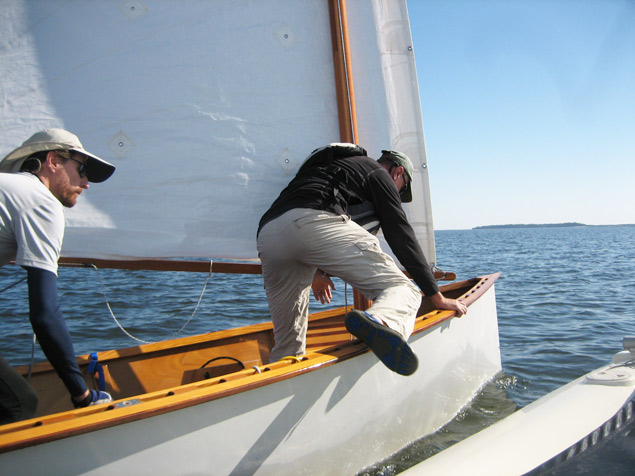 Luke transfers to Simon's Goat Island Skiff from Whisper's leeward ama.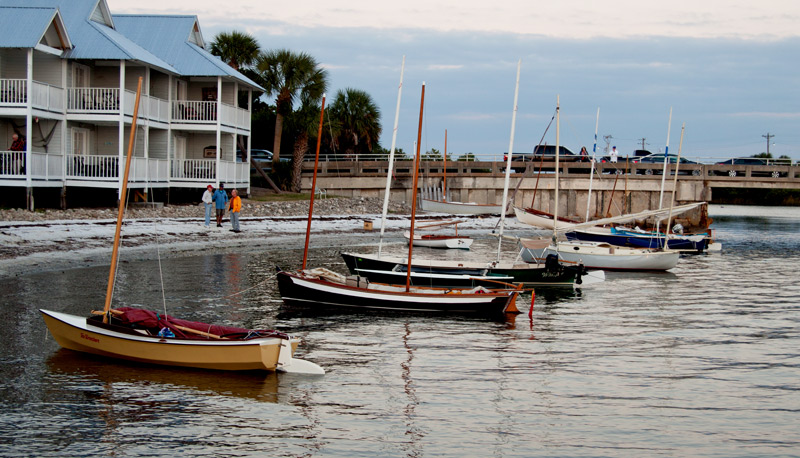 Some of our boats in front of the Island Place Hotel.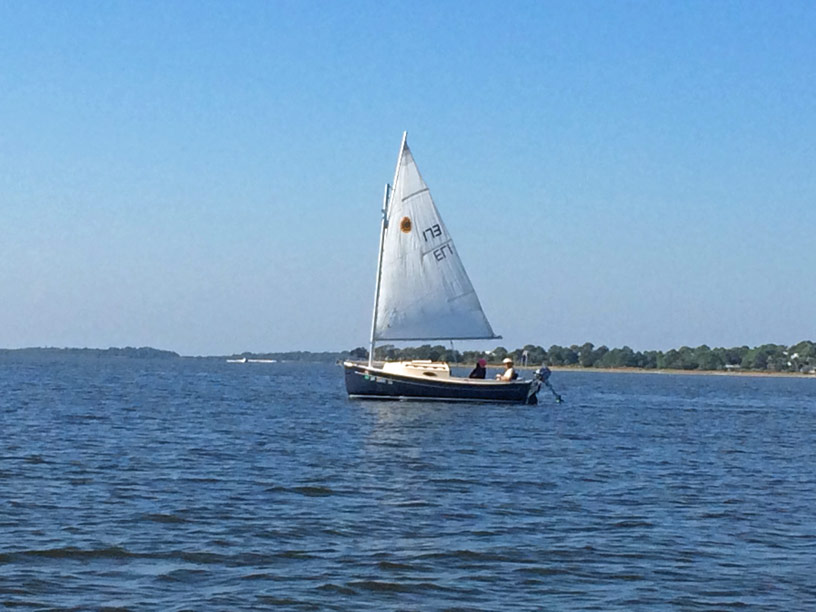 Alan Raedel's SunCat 17 sailing.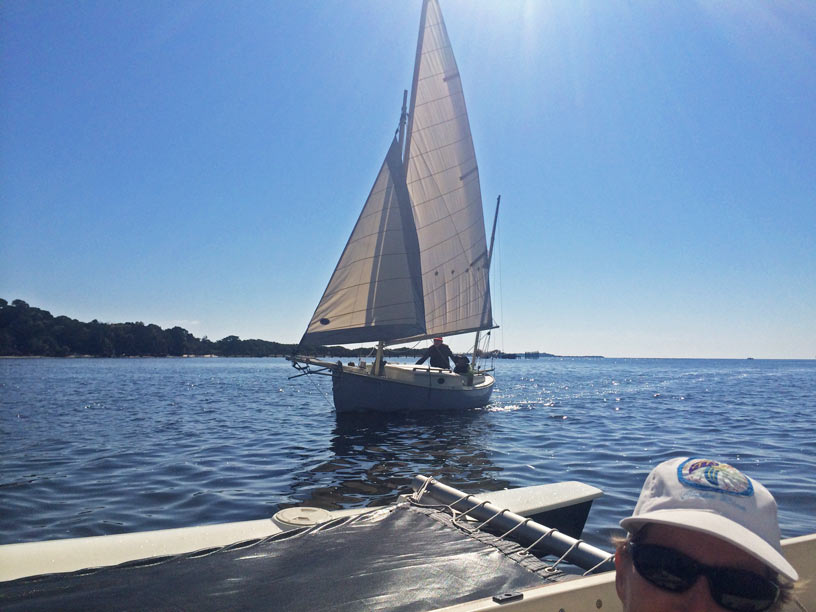 Aunt Louise sailing down on Whisper on Friday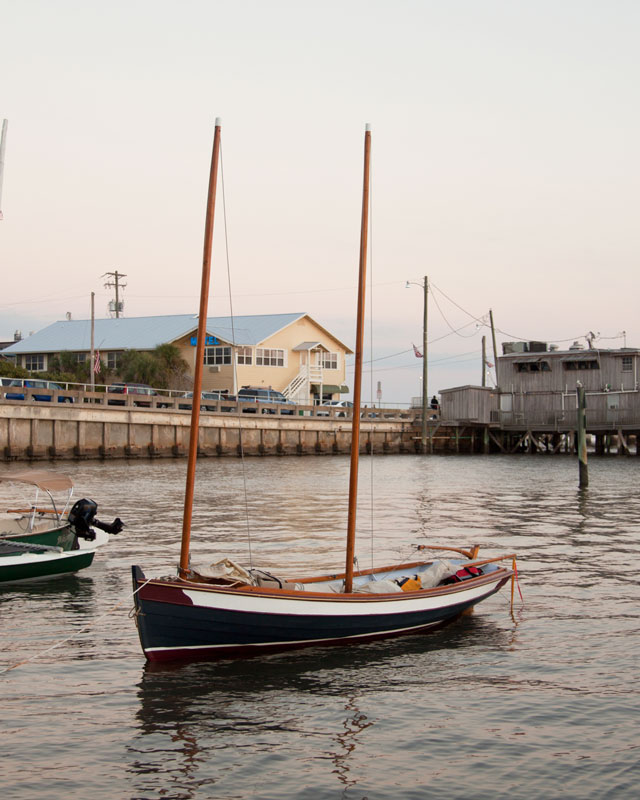 Doug's Penobscot 17 anchored in front of the Island Place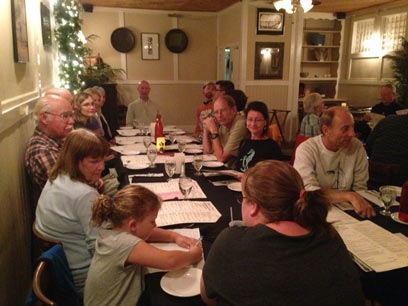 Half of the crowd at the Island Hotel on Saturday evening.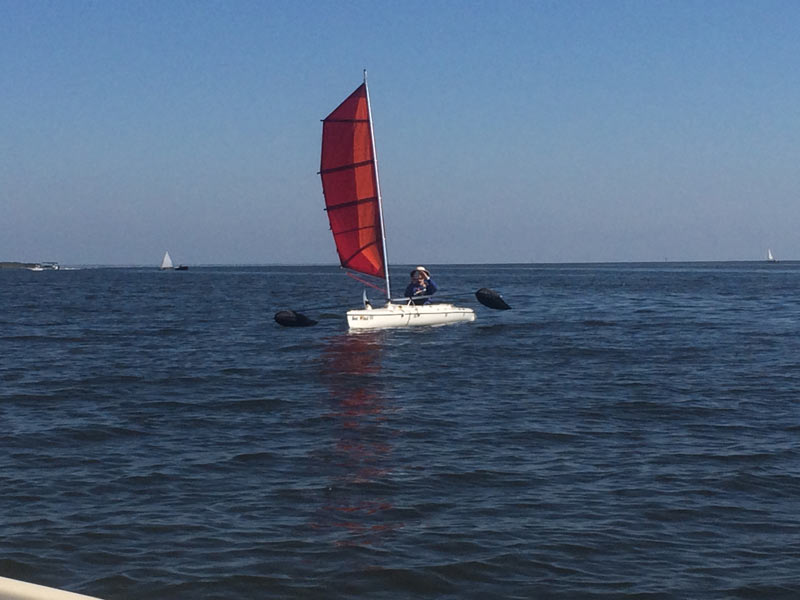 Jeff Carr sailing his Kruger Sea Wind sailing canoe.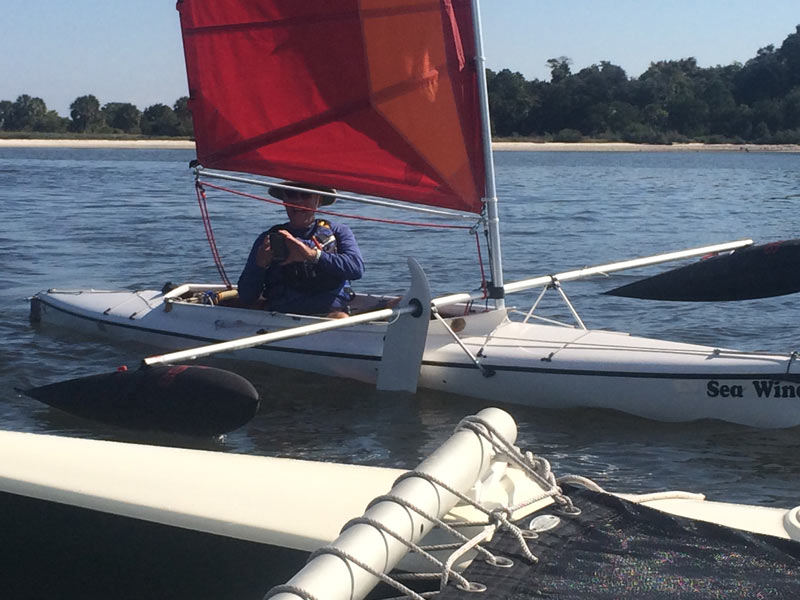 Jeff comes alongside to snap a closeup of Whisper.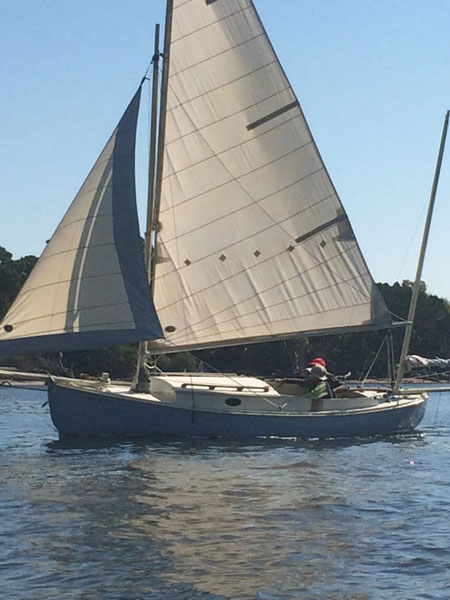 Mike Jones' Aunt Louise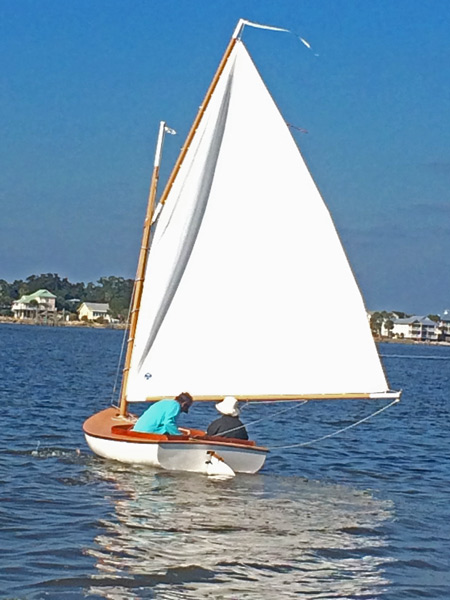 Glen Osling's SMR Beetle Cat.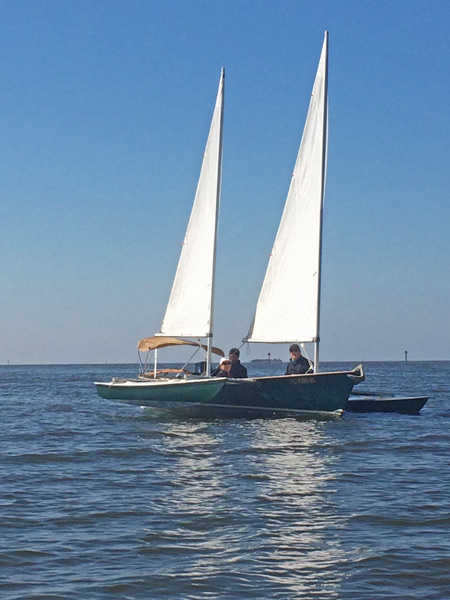 Whisper - SP Tri Sport sailing by.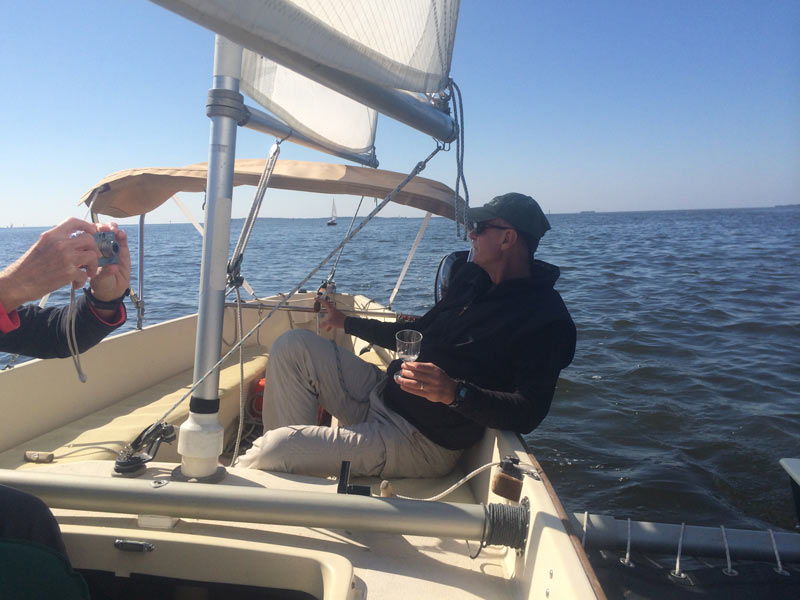 Luke Lewkowski at the helm of Whisper with wine glass in hand.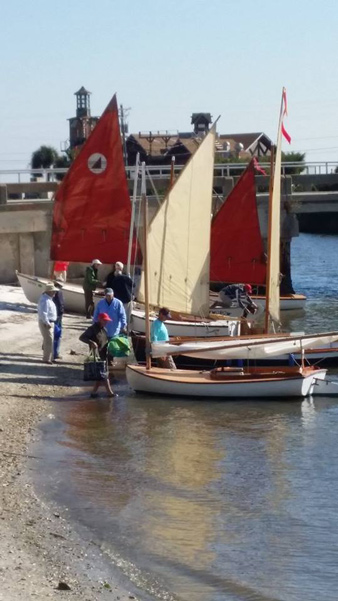 This is the kind of meetings we have in the WCTSS !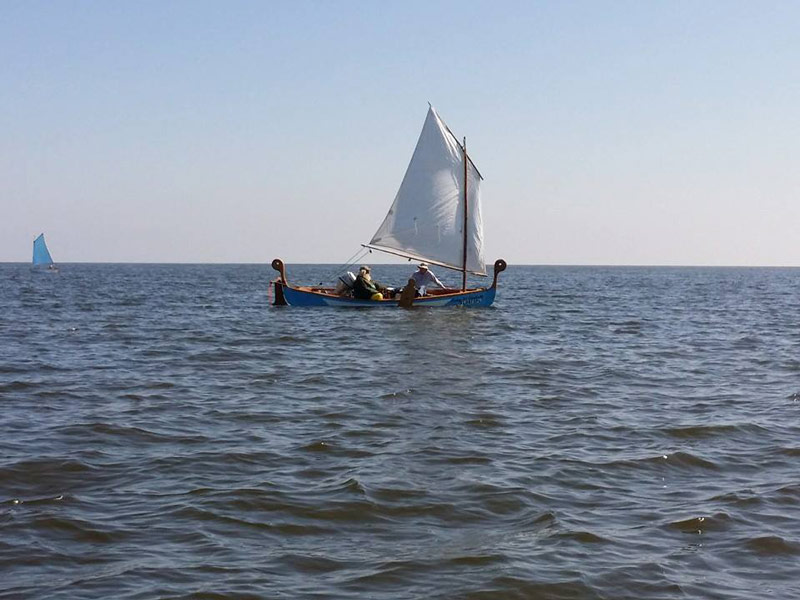 Nick's Dragon Boat loaded with passengers for Atsena Otie Key.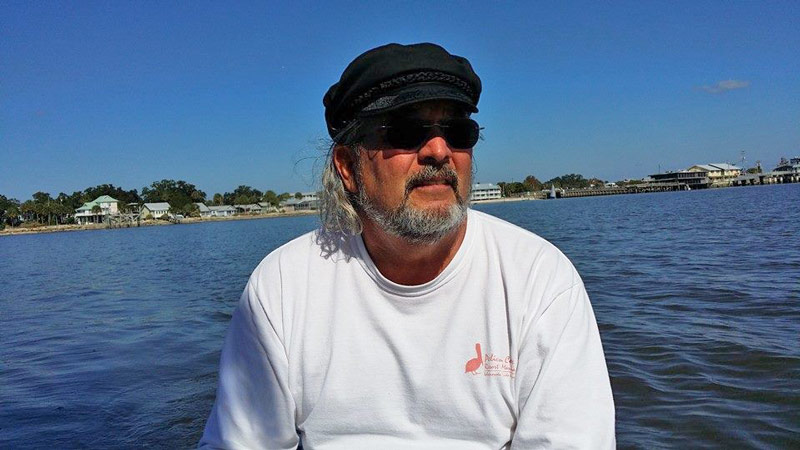 Boat builder Pat Johnson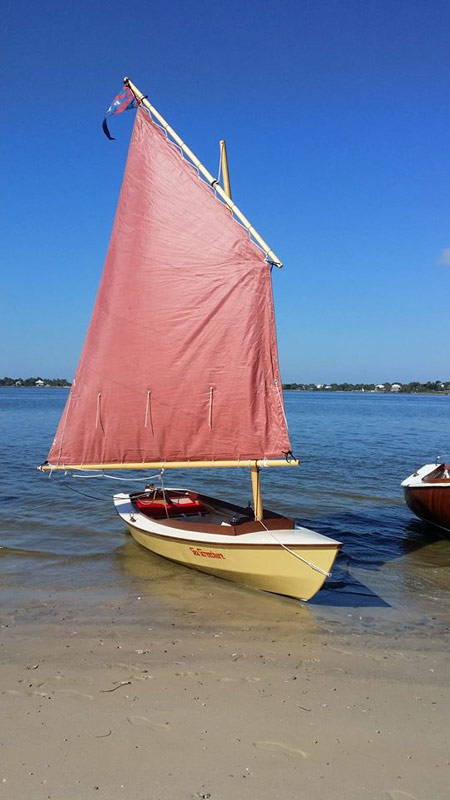 Pat Johnson's new Ross Lillistone design - SeaScreacher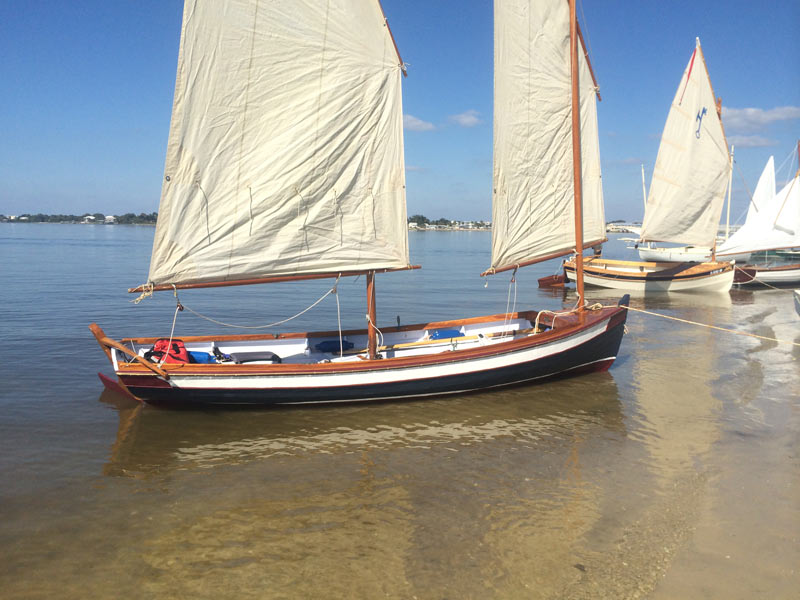 Doug's Penobscot 17 on Saturday at Atsena Otie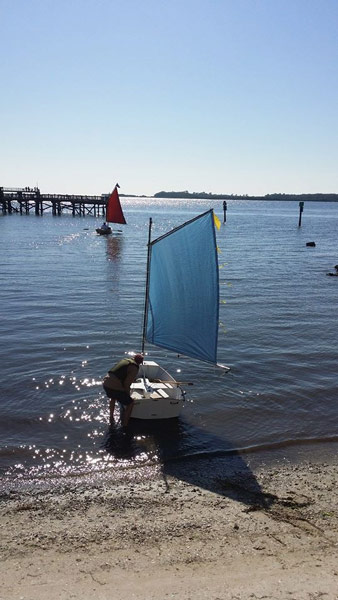 Tom Steinmetz's newest design an experimental pram type setting off.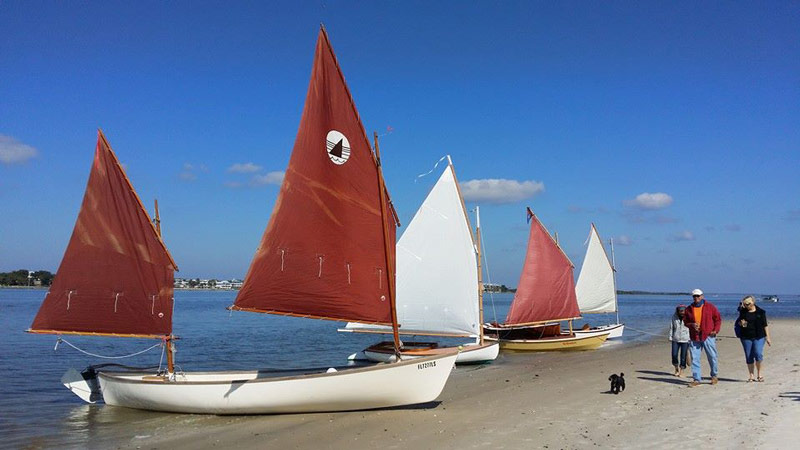 The prototype SeaPearl of Kent and Barb Bleakley in foreground.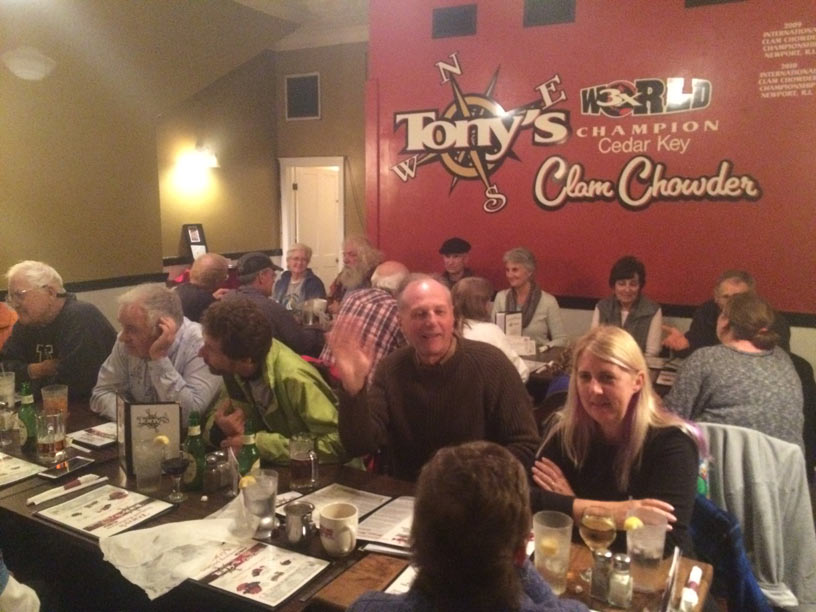 Friday night at Tony's Seafood. Great Clam Chowda!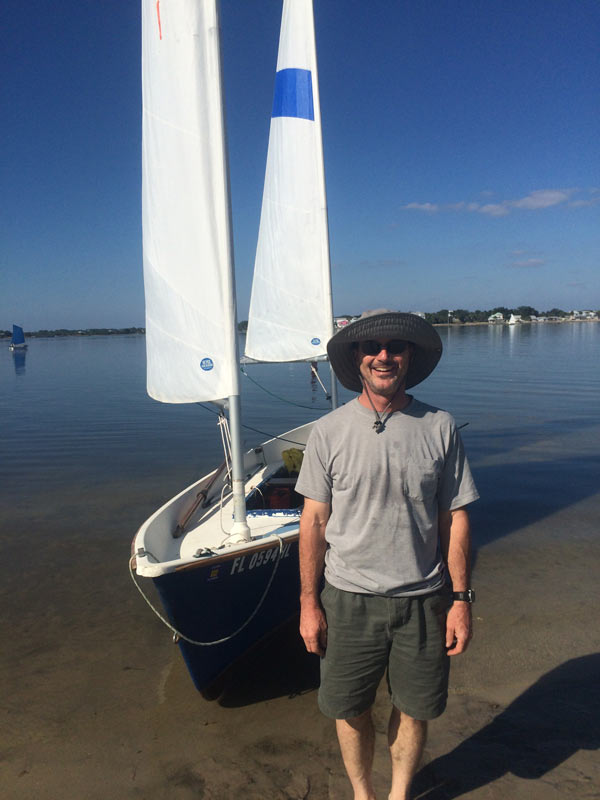 Tim Horseman - with his SeaPearl - Tim brought Charlie Morgan to the event!