Indian River Lagoon Cruise - Feb 6-9, 2015
Photos by Tim Webb and Alan Raedel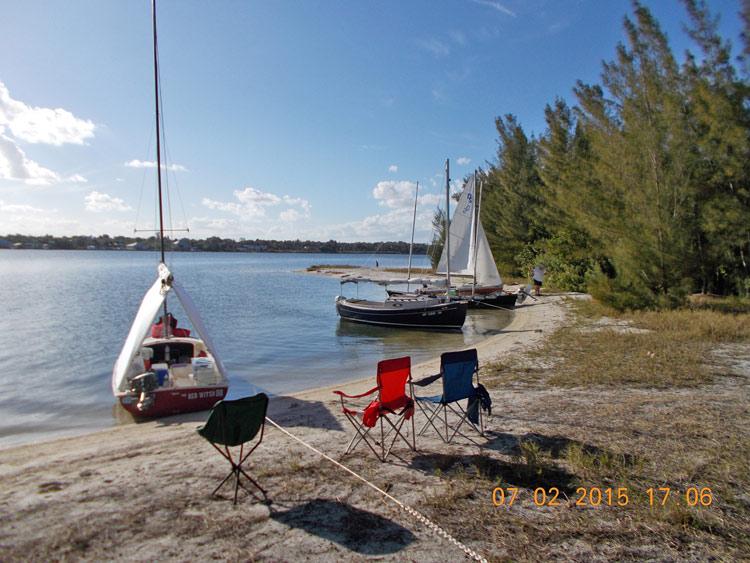 Tim's Red Witch, Alan's SunCat, Ted's SeaPearl, and Chris' ODay DS2 on IRL #1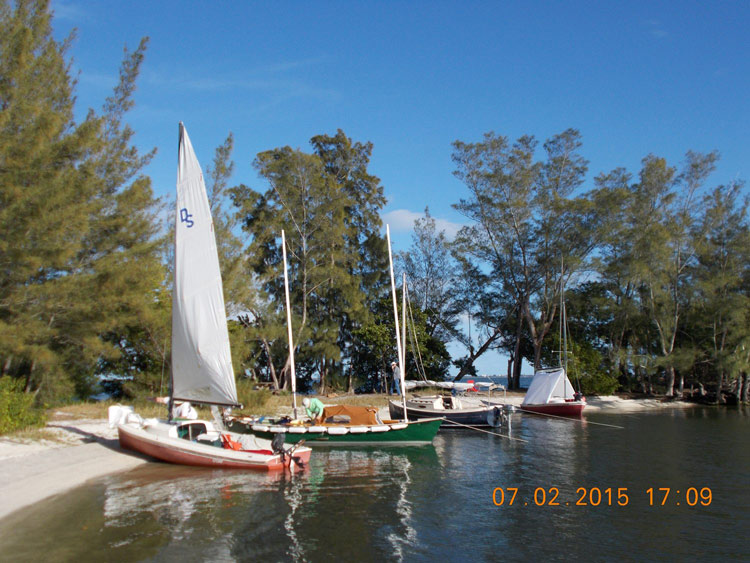 IRL #1 beach from north side of beach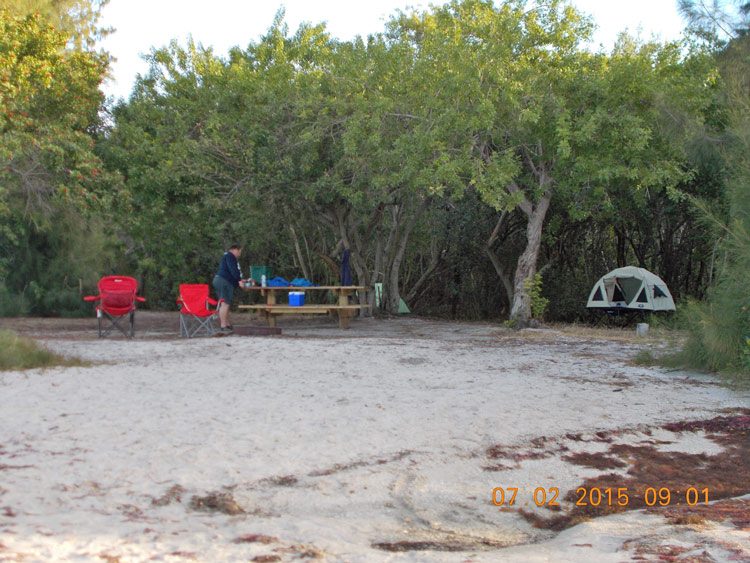 A different island that the two DS 2 sailors camped on the first night. BC 42?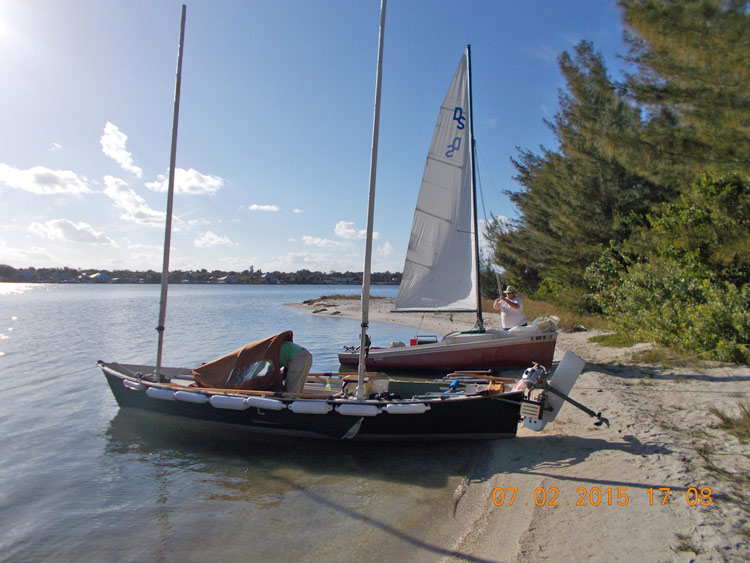 Ted sets up his cabin and Chris adjusts his shrouds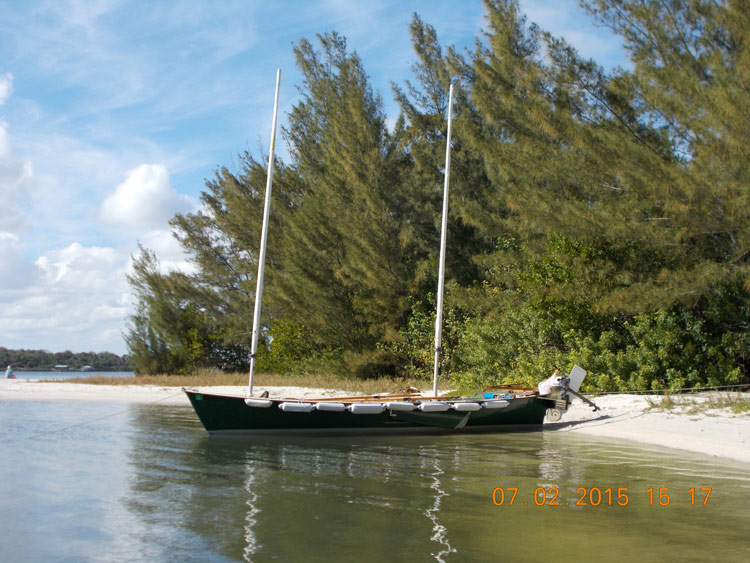 SeaPearl Hideaway stern to the beach on IRL1
Relaxing in the sunshine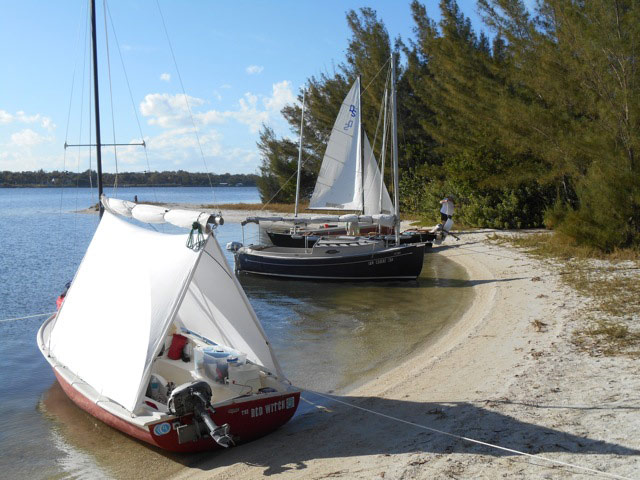 Tim's great boom tent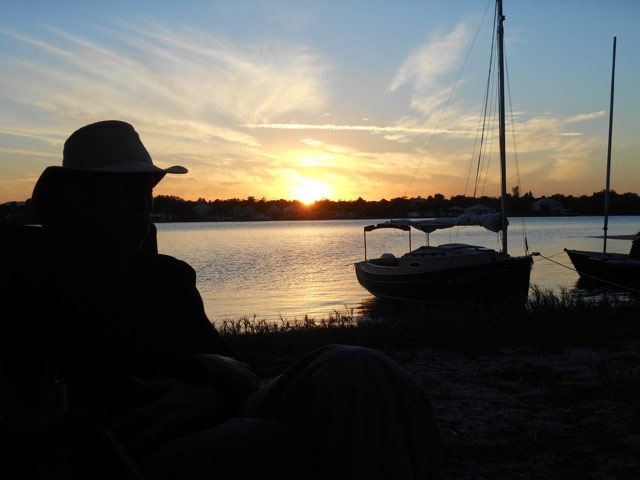 Sunset on IRL #1
In the morning light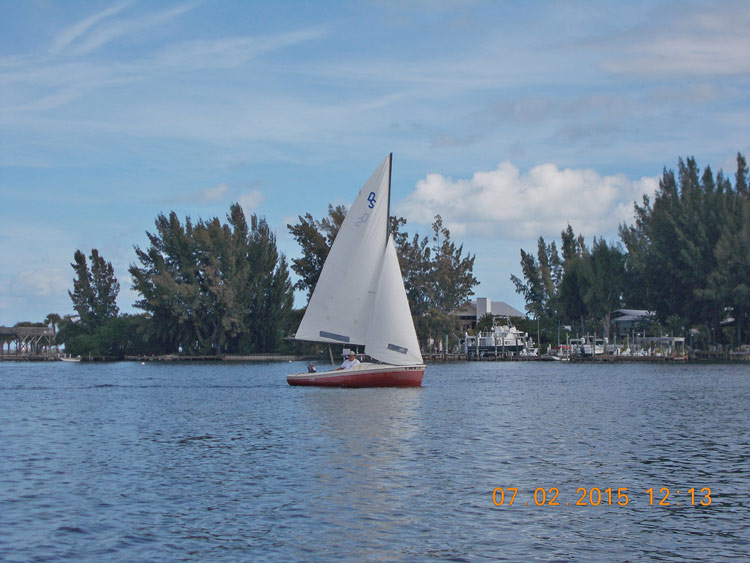 Chris sailing his DS 2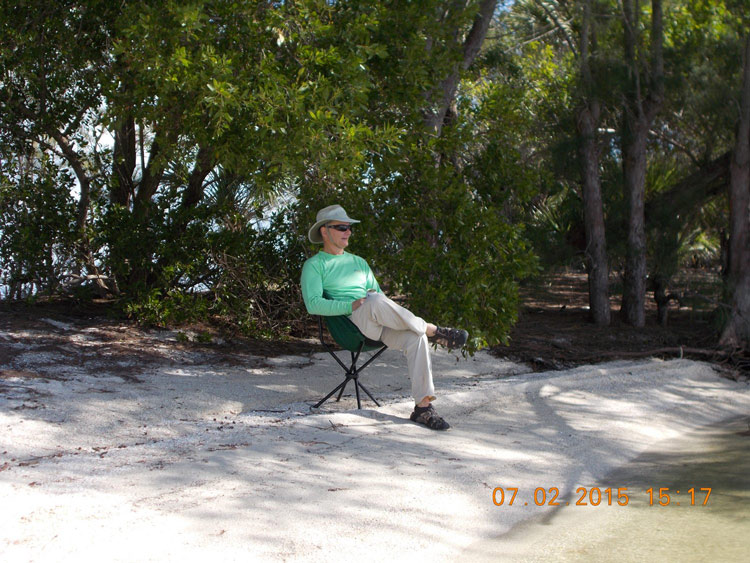 Ted Jean kicking back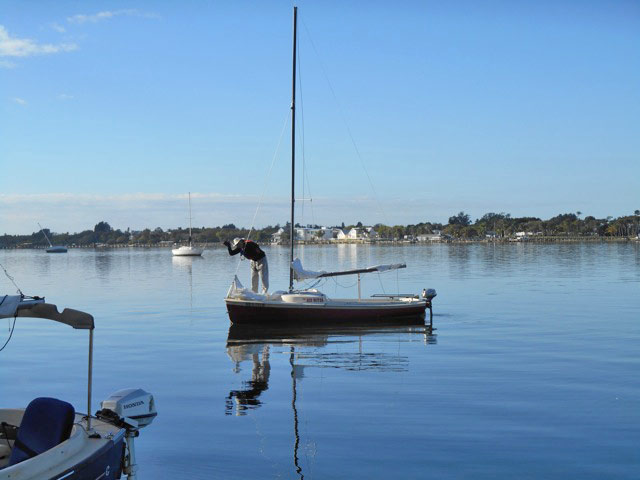 Tim Casting off on Sunday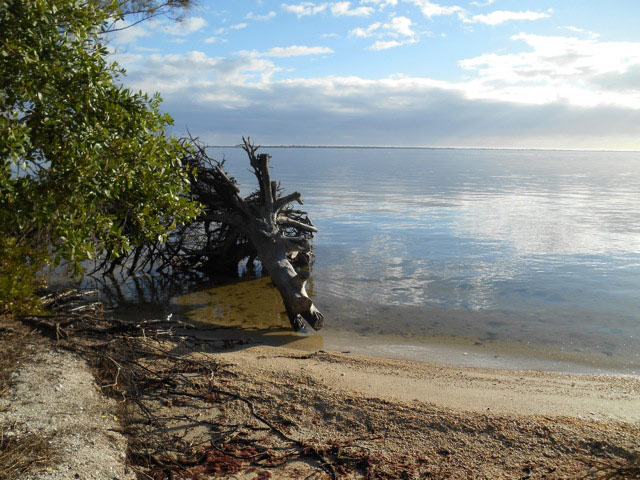 A no wind Sunday return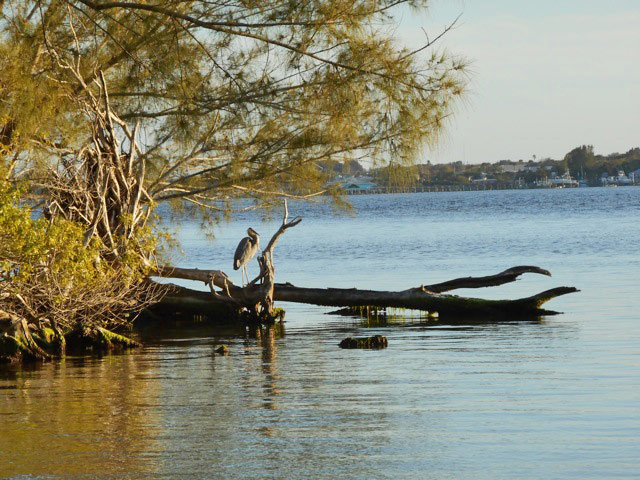 Great Blue Heron has the Island to himself for another day.