Washington's Birthday Regatta at "The Barnacle State Park"
Feb 20th - 21st 2015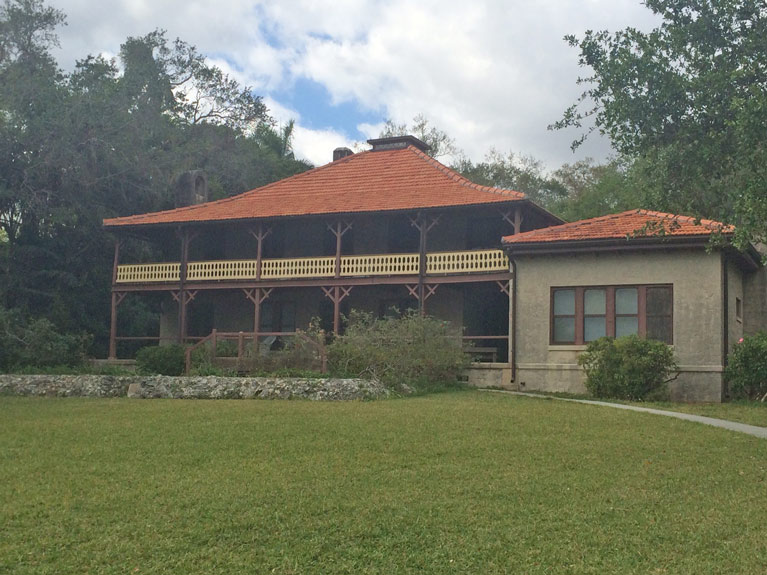 The historic 1891 Barnacle house built and owned by Commodore Ralph Munroe.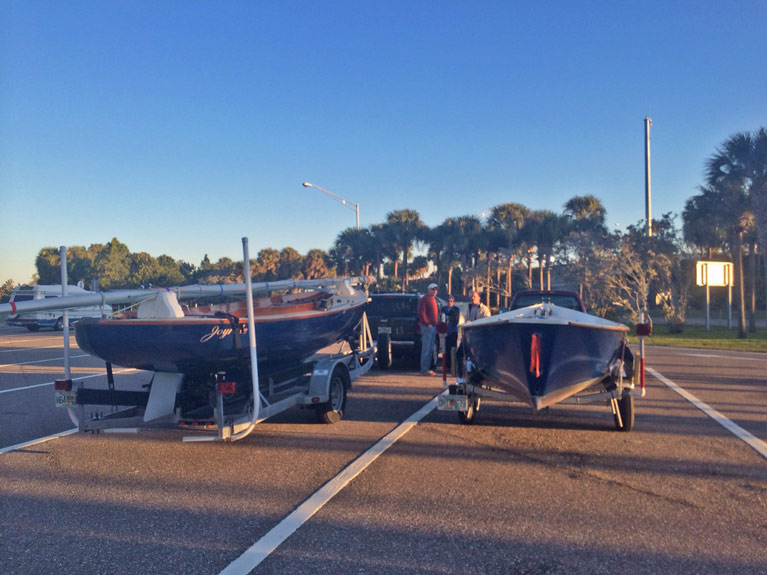 Luke and Joy's Joyride meet with Tim and Ron with Heron (SP21) at the rest stop.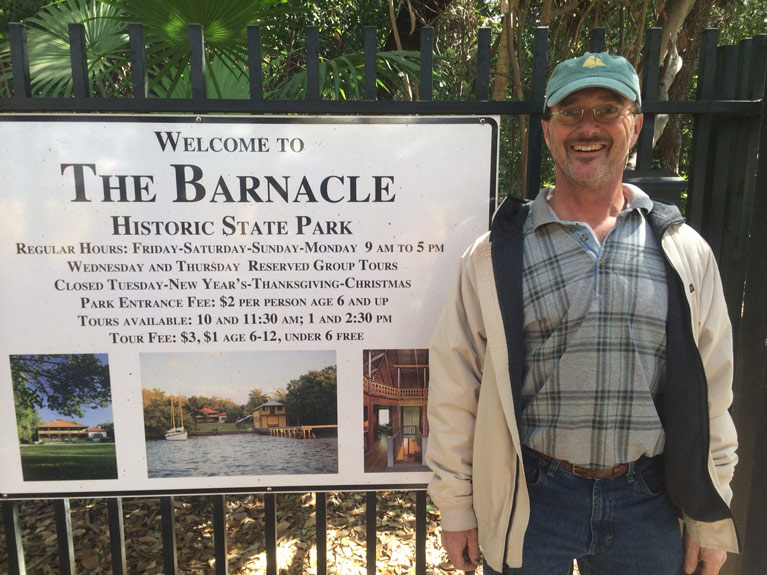 Tim at the State Park's entrance - all fees waived for registered racers.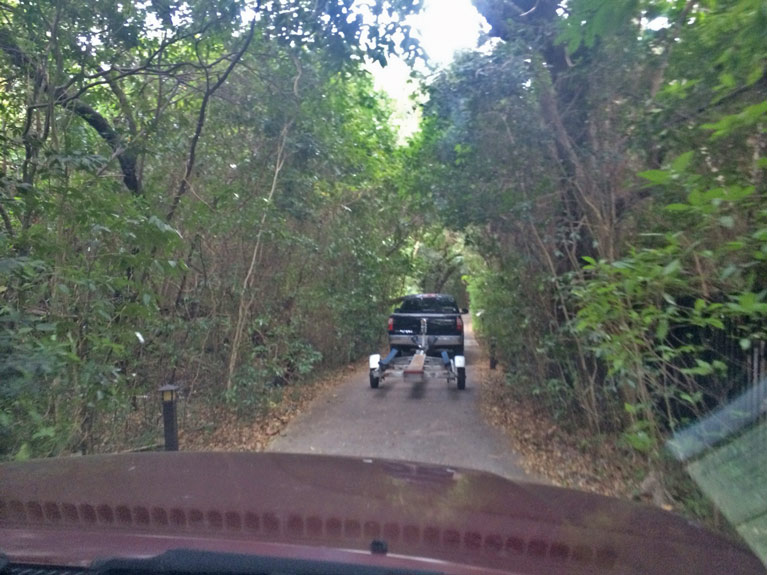 The carriage road from Coconut Grove to the Barnacle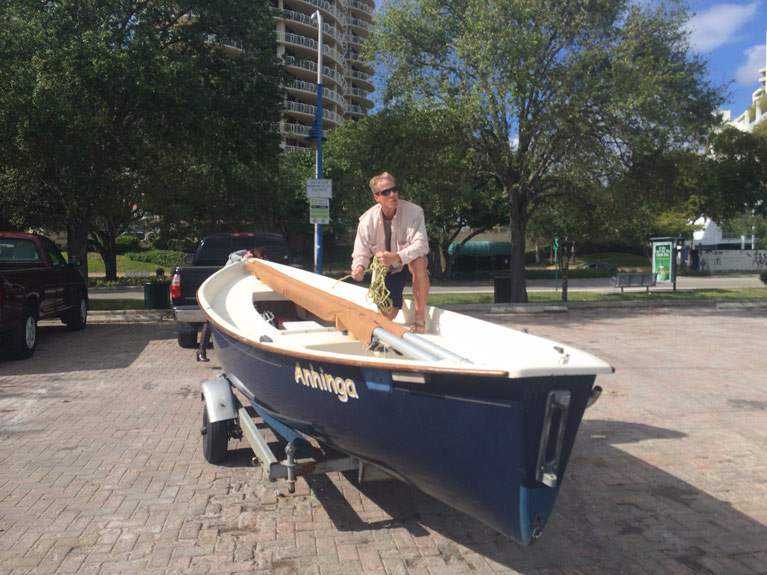 At the County launch ramp, Rob Rogerson readies his SeaPearl Anhinga.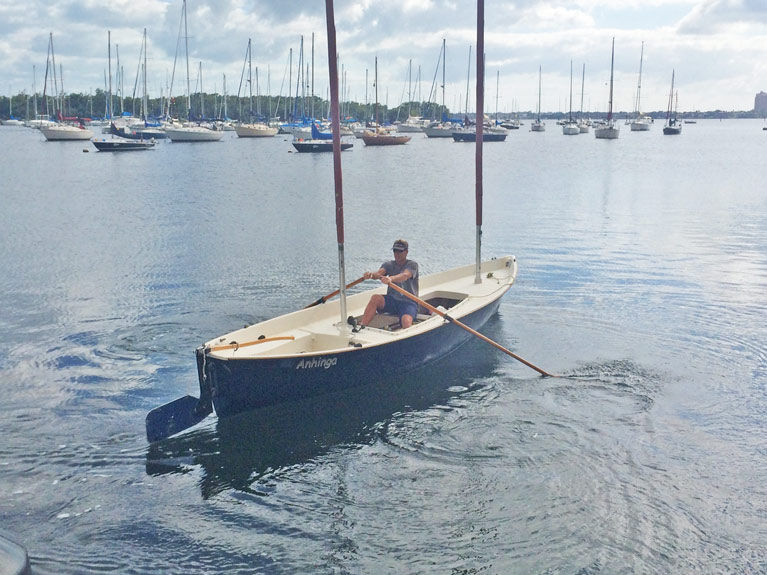 Rob rowing away toward the Barnacle docks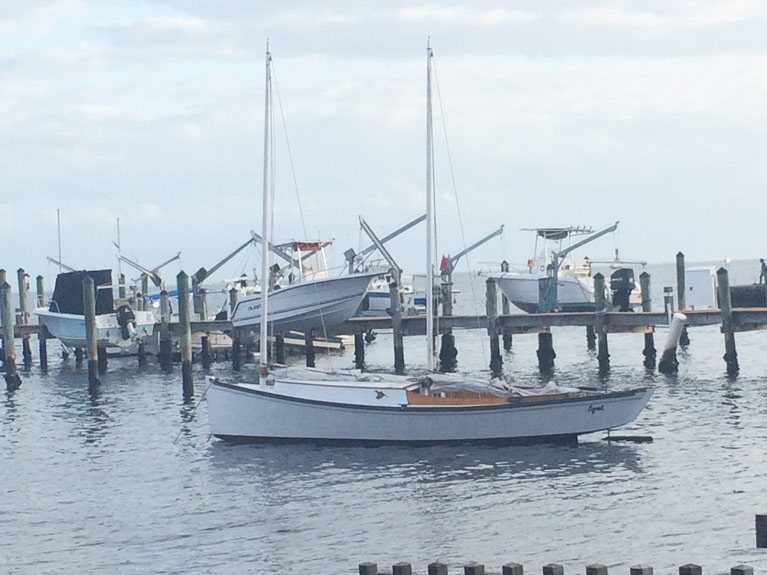 The Egret owned by the State Park.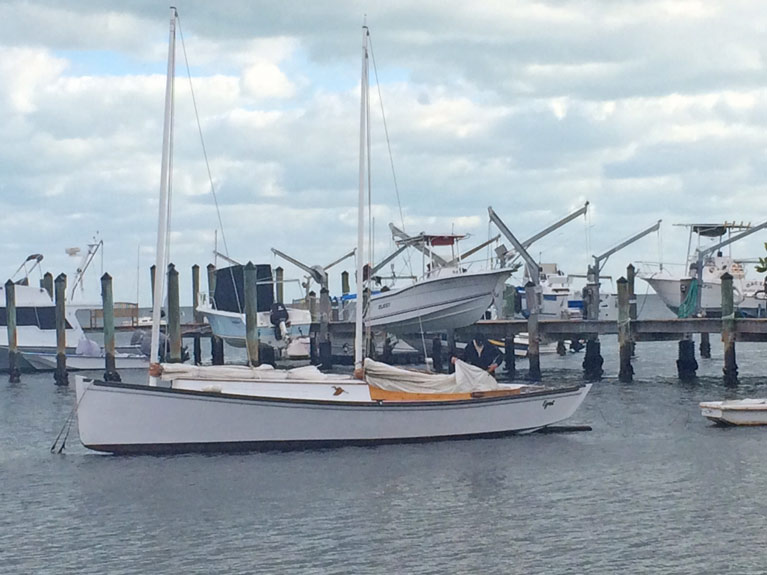 Closer shot of Egret. Squadron member Frank Wentzel sailed aboard her during the races.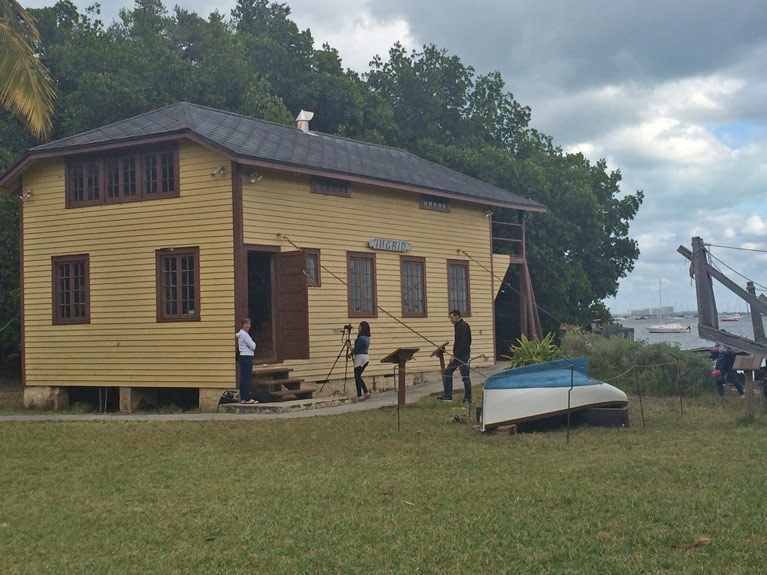 The Barnacle's Boat House - Bahamian dinghy and marine railway to the right.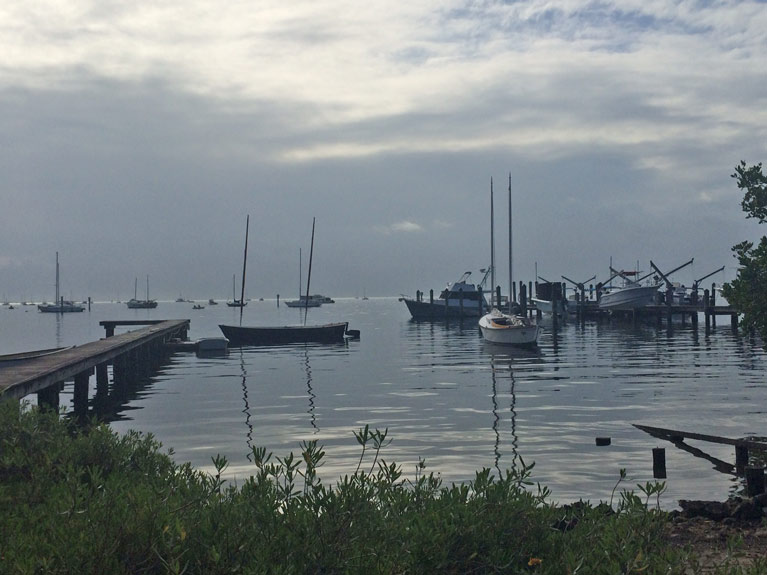 Evening shot after the wind died down. Sweet.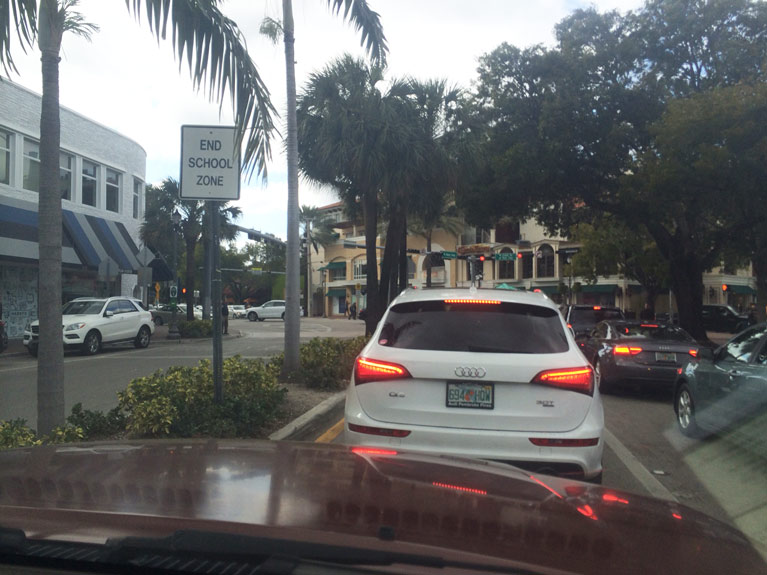 Typical bumber to bumper traffic through out the "Grove."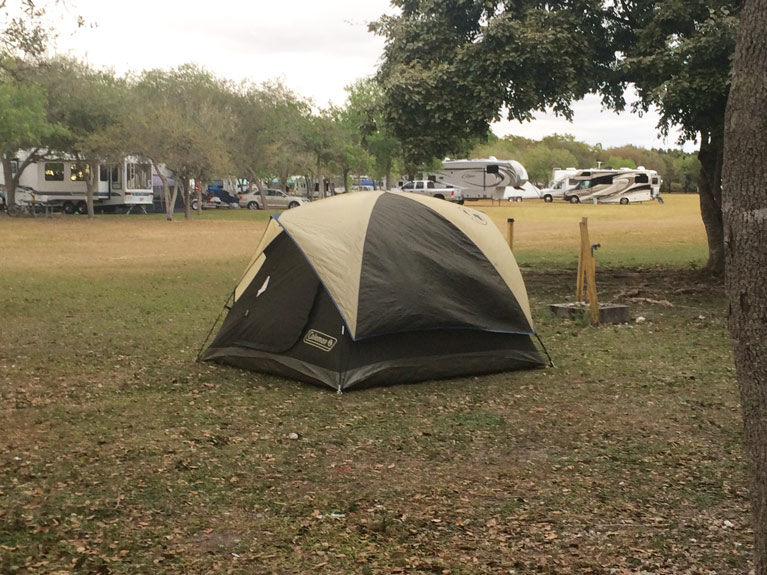 Tim and Ron's humble abode Friday and Saturday night. Campground was about 20 miles away.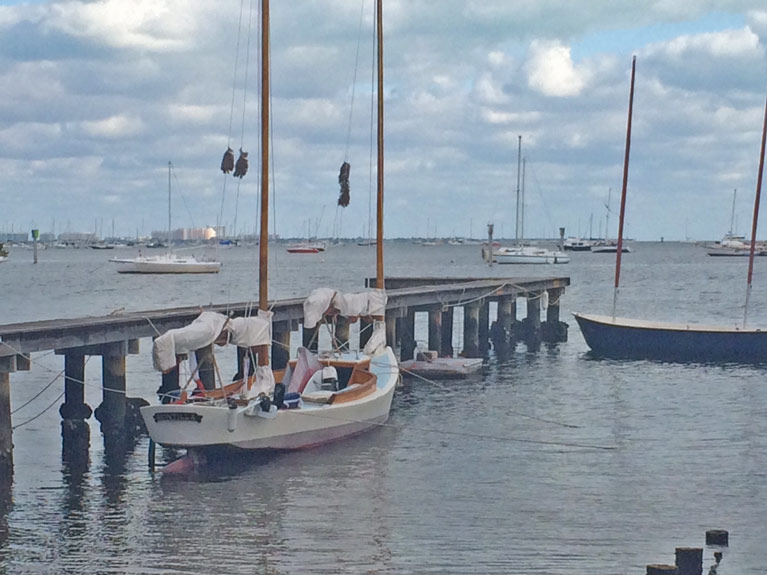 Scintilla - a sharpie that carried a huge amount of sail during the race, but broke the top of her main mast off.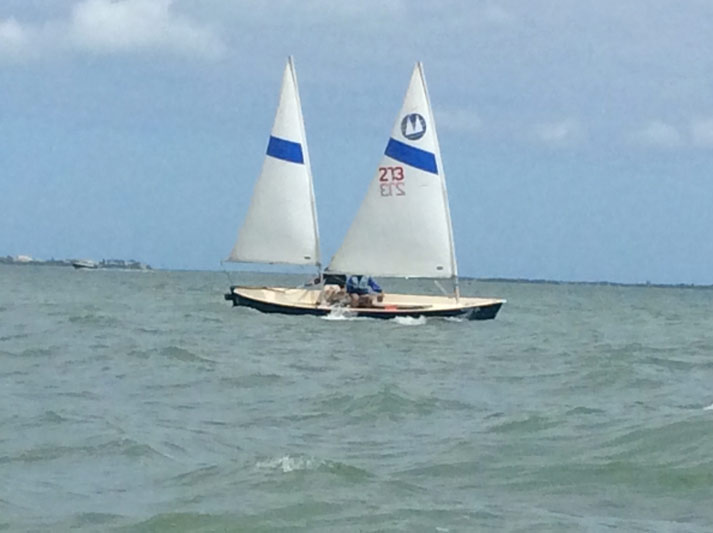 Tim Horsman's Heron - SeaPearl 21 with Ron as crew.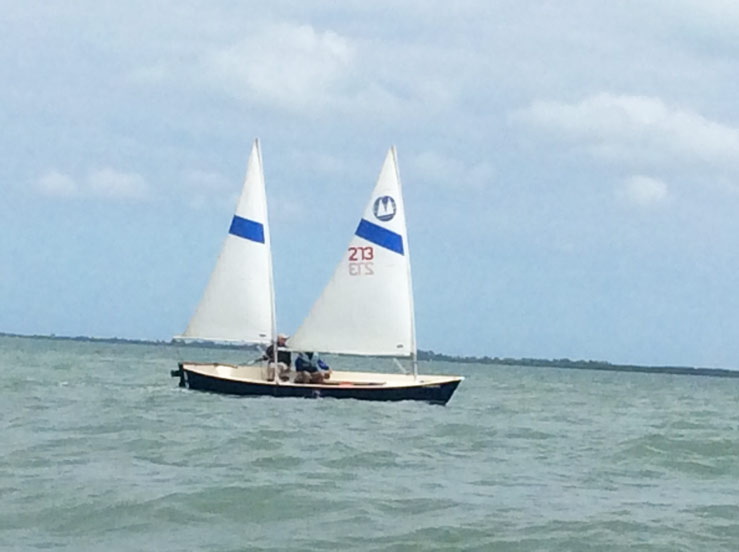 Almost the same shot. We took no photos during the race due to flying spray.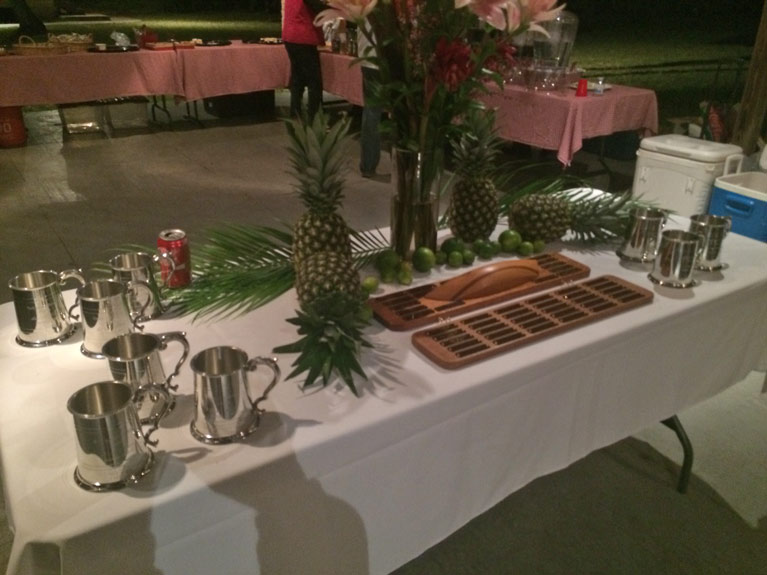 Saturday evening's awards tables.
The "Chowder Party" Some tables were outside the pavillion.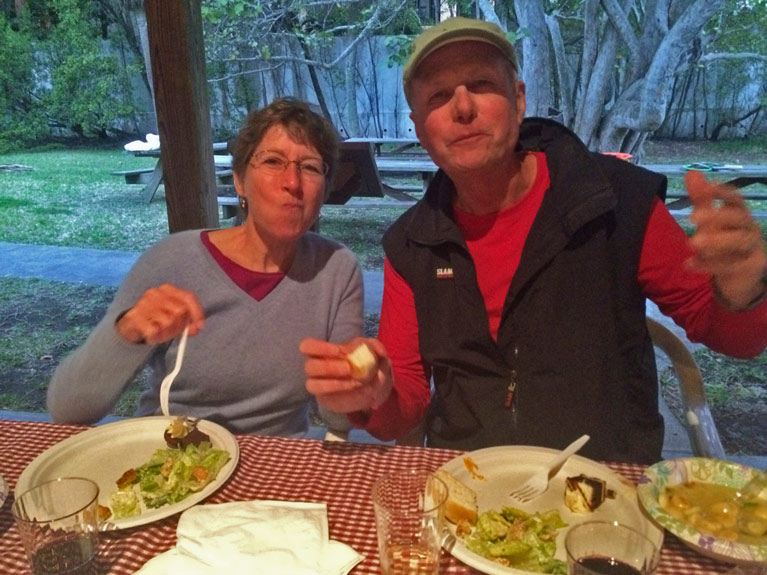 Joy and Luke enjoying the salad and Chowder.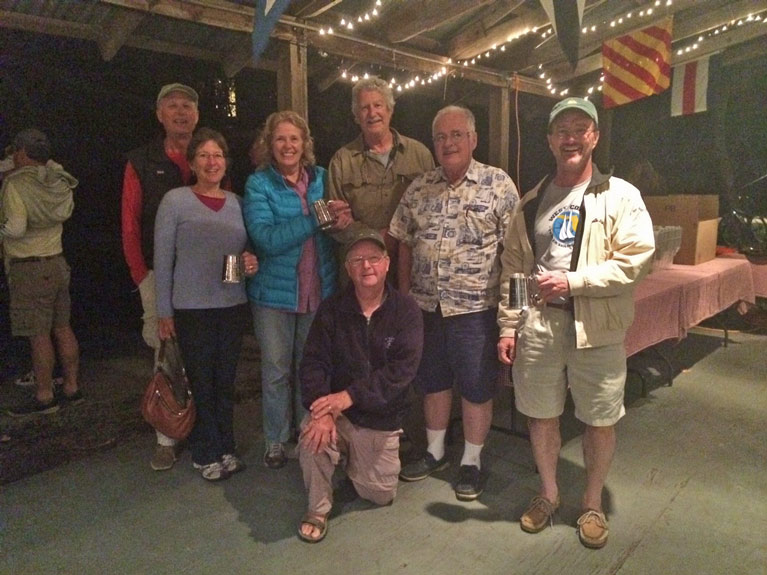 Luke & Joy Lukowski, Carroll and Phil Garland, Frank Wentzel, Tim Horsman with Ron Hoddinott kneeling in front
The Squadron won three silver cups - Two Firsts and a Second Place!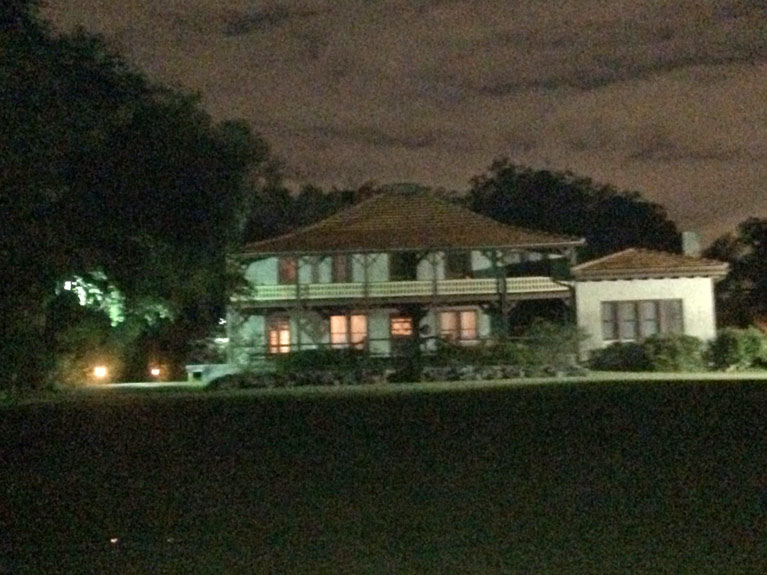 Barnacle at night.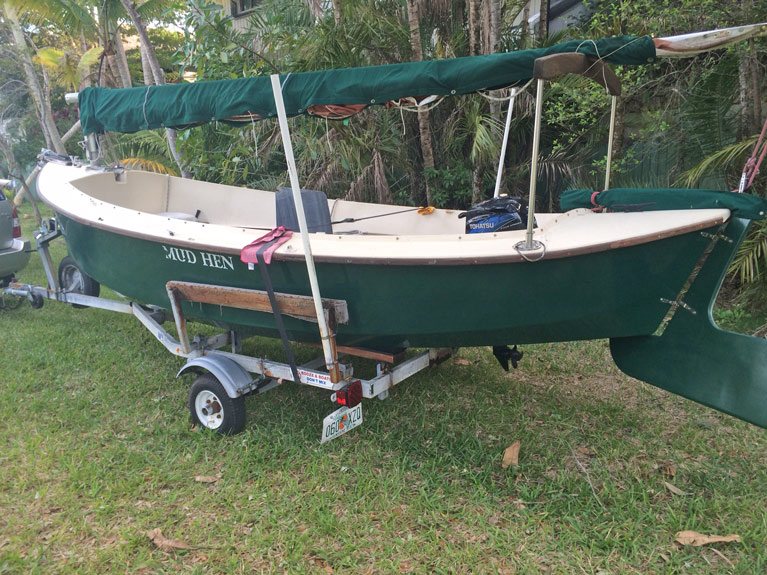 Spotted Bob Wood's old Mud Hen on the grounds. Bob and I spent a month towing this boat to Maine and back.
During that 1992 trip we dreamed up a sailing club without "officers and meetings." The WCTSS is the direct result of that trip.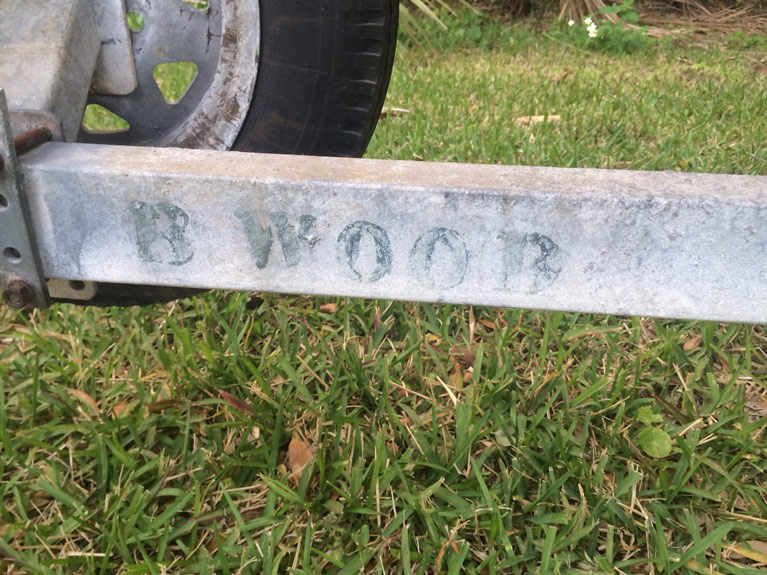 Proof.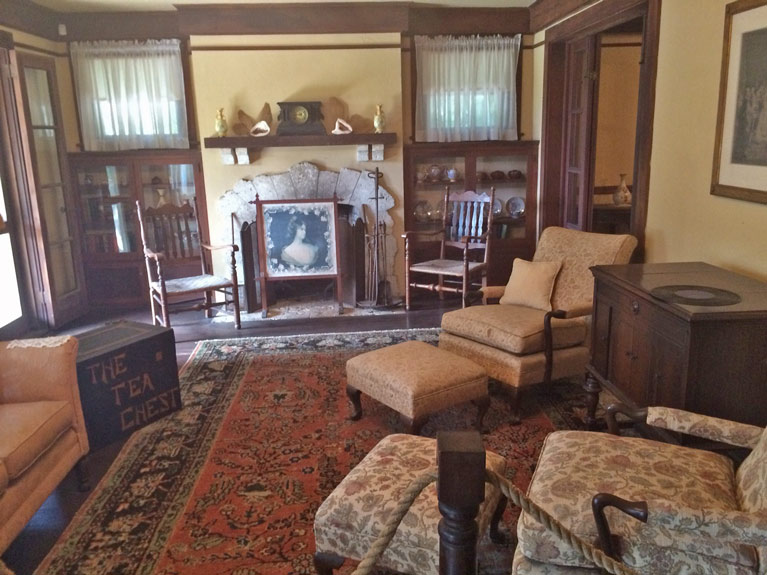 Inside the Barnacle - Living room.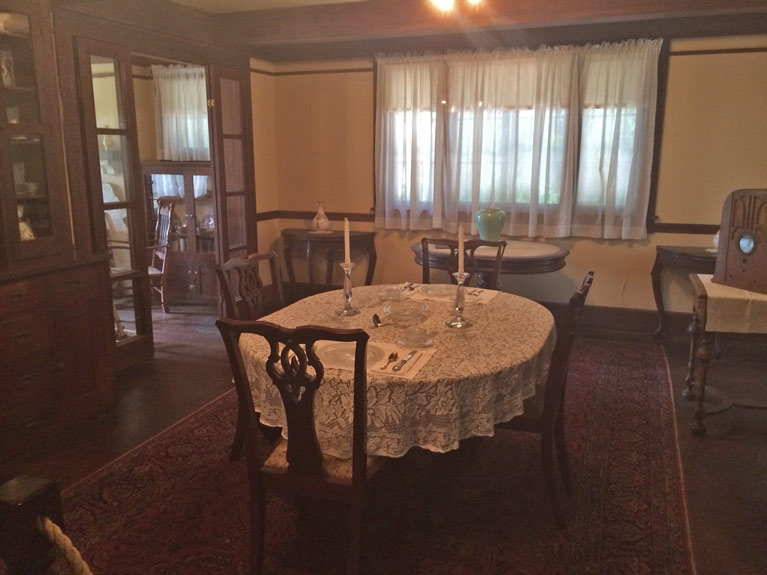 Dining Room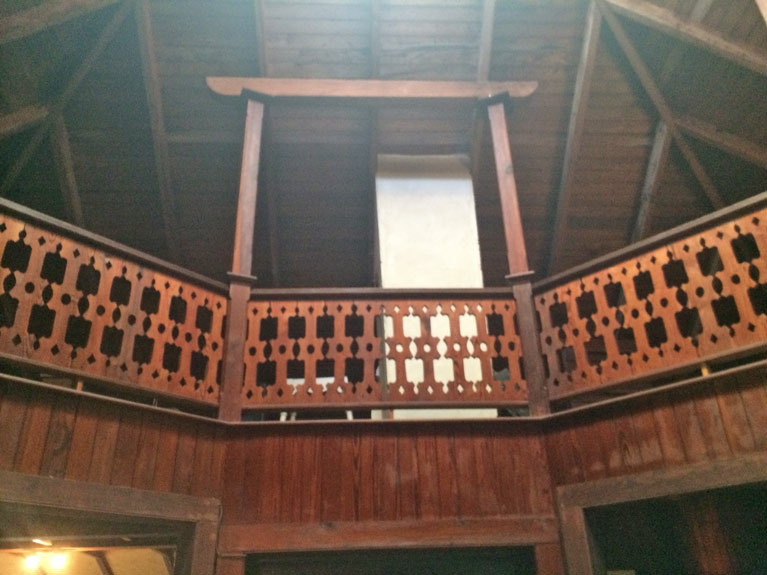 Open Attic with central heat dissapating opening vent in center top.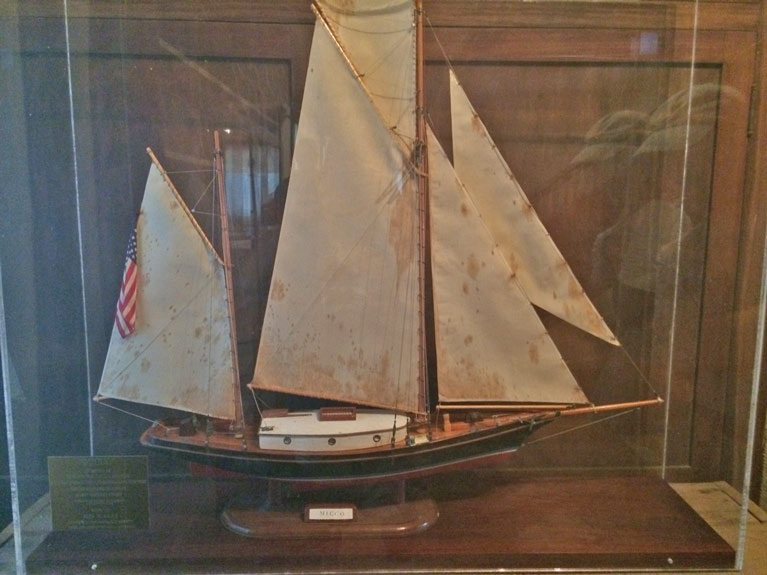 Micco - 50 foot Presto that was Ralph's favorite ketch.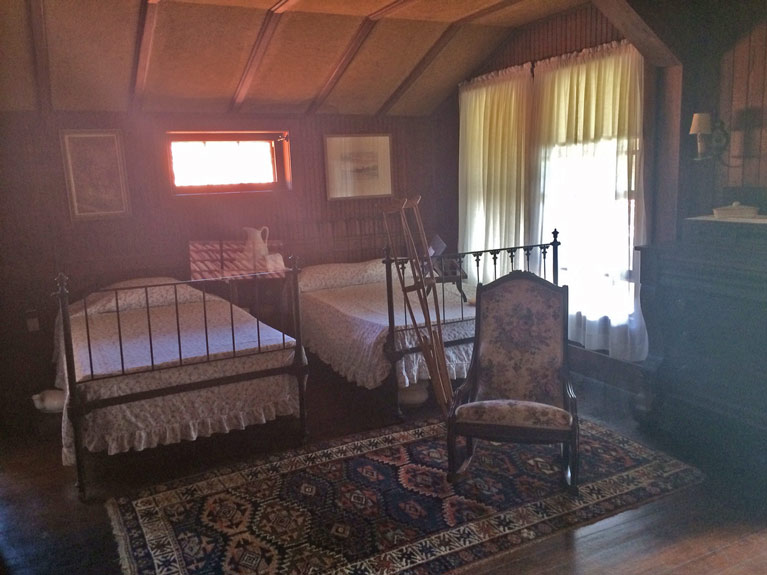 The Commodore's bedroom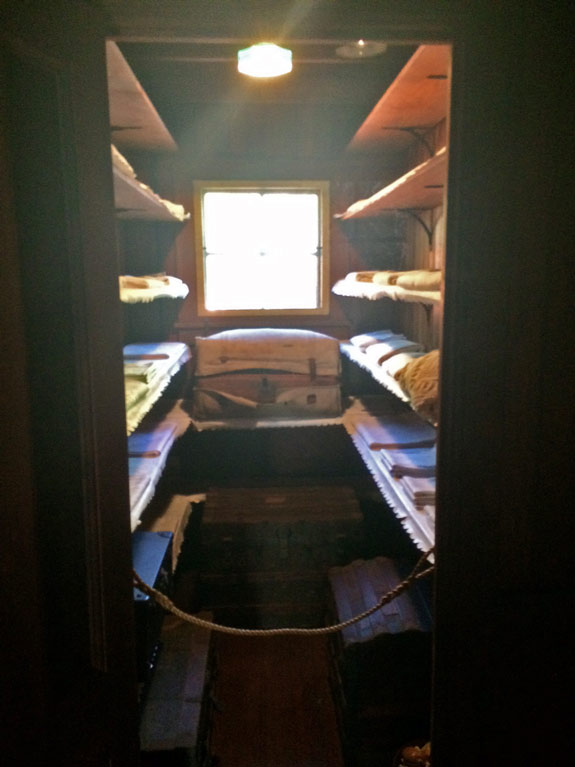 The first walk in closet in Florida.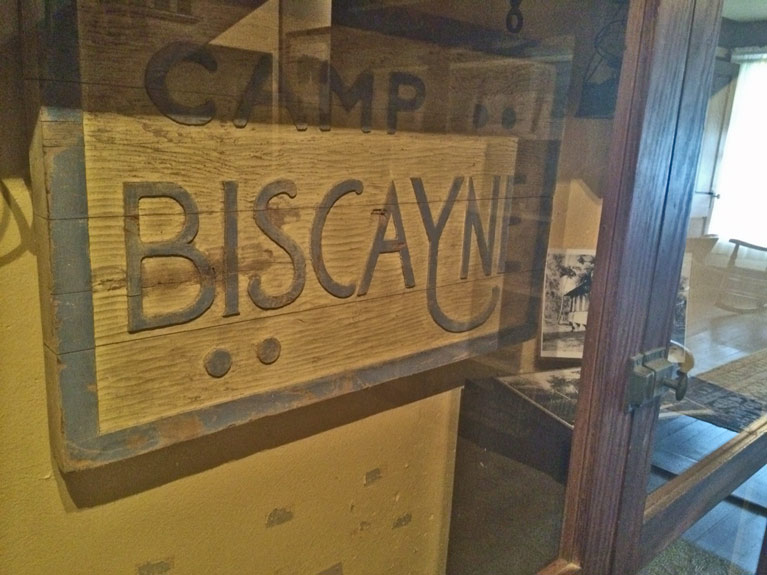 An old sign - Camp Biscayne.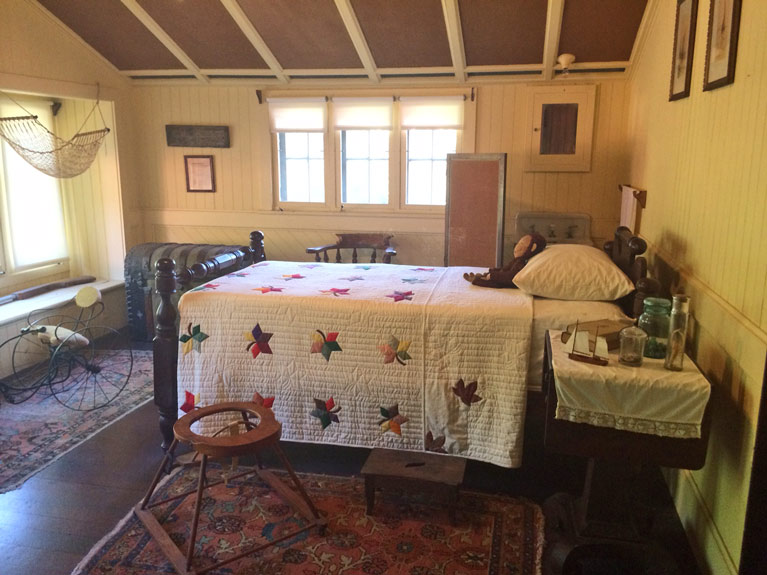 Wirth Monroe's bedroom - Ralph's son.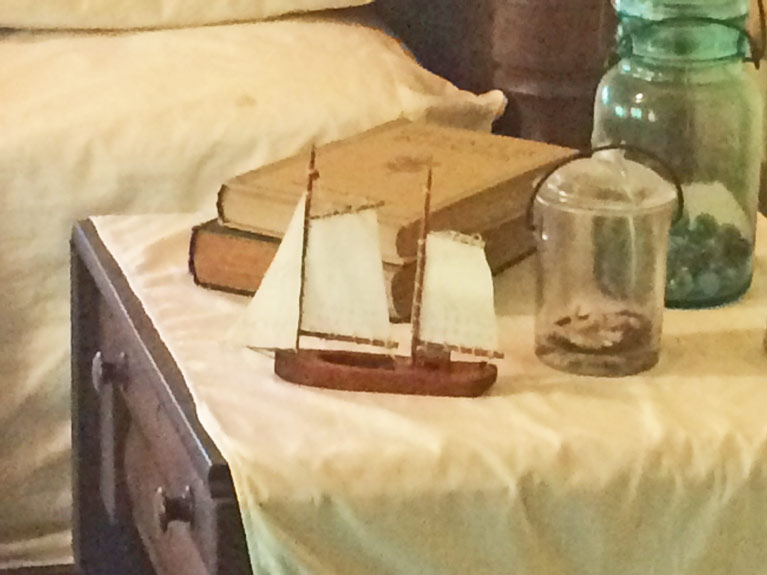 Toy boat by the bed.