Cayo Costa Cruise - March 20-22, 2015
photos by Ron Hoddinott, Billy VanDeusen and Christy Edwards.
Nice Video of the outing by Jurgen Billhofer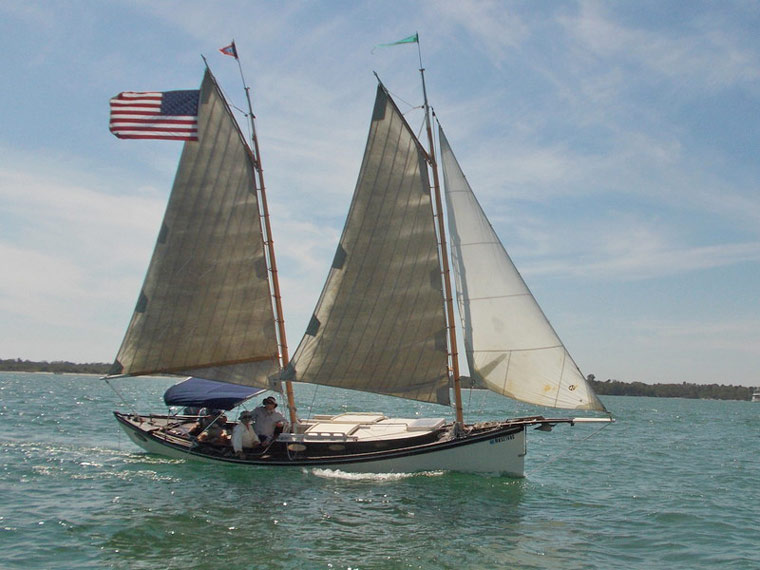 Dennis Bradley's lovely Egret sailing in Pelican Bay.
Ted Jean sailing Hideaway to Cayo Costa's Pelican Bay.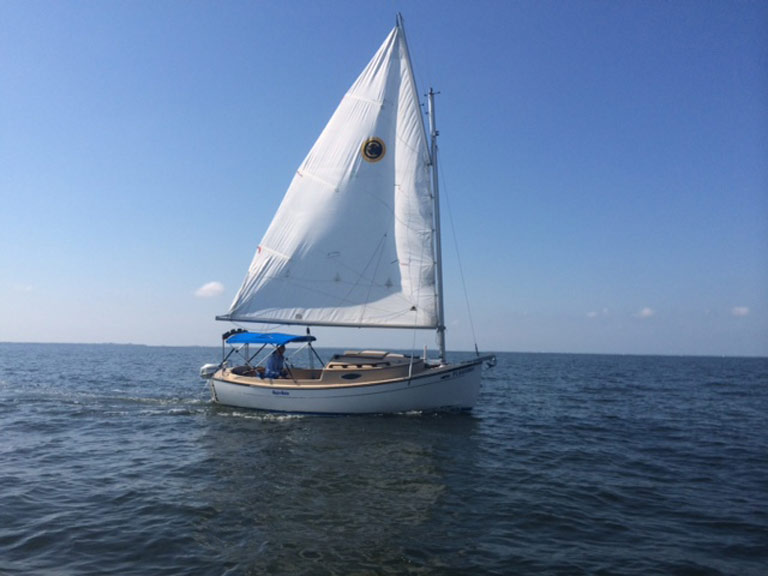 Billy VanDeusen's Cayo Gato (new name) on Charlotte Harbor.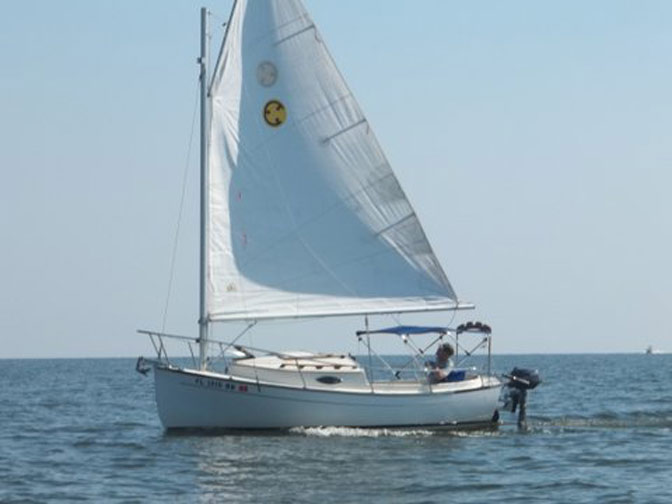 Ron Hoddinott sailing Nomad.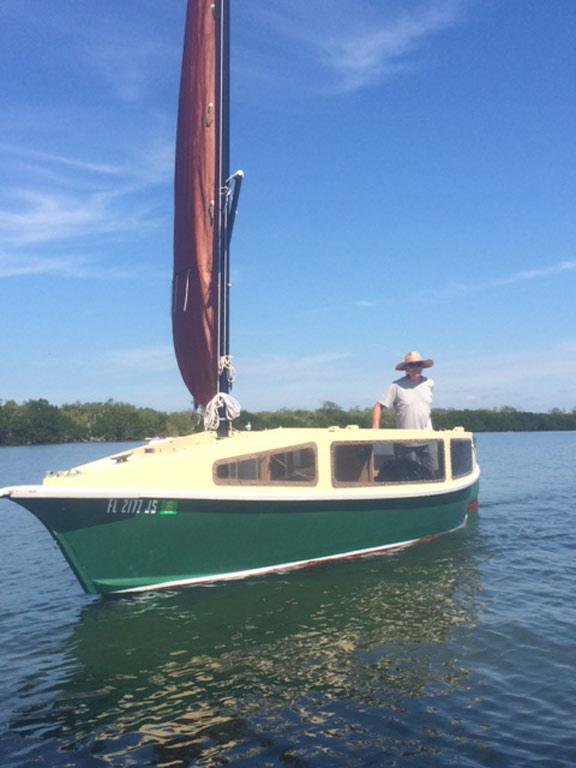 Pete Brown's unique Birdwatcher - note carbon fiber spars!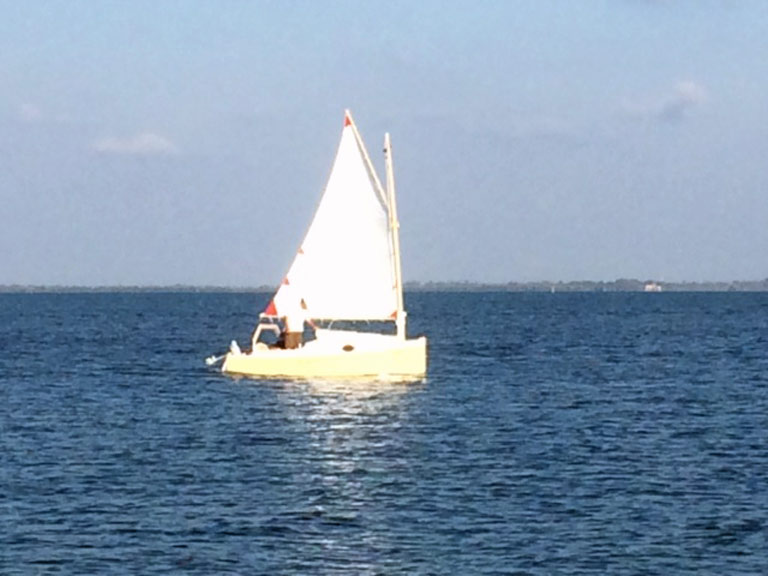 Pat Johnson's "Kat Kan Dew" - a Michalek Fat Cat.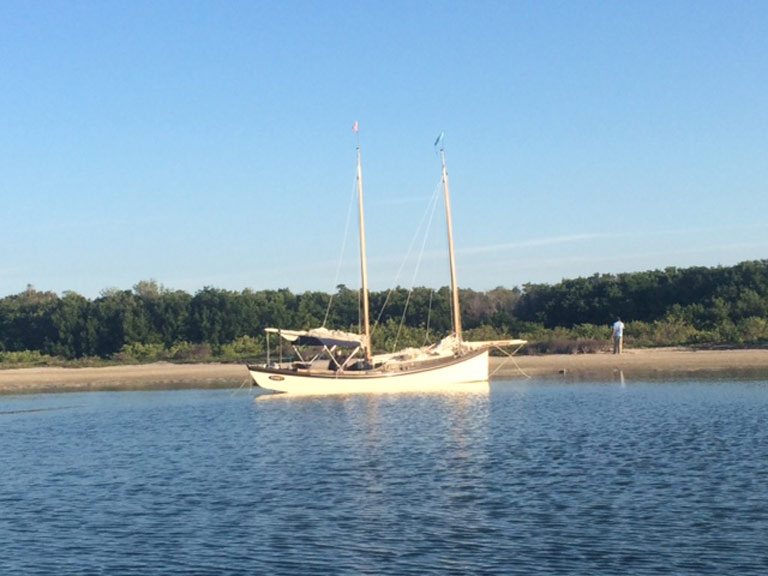 Dennis Bradley's Egret.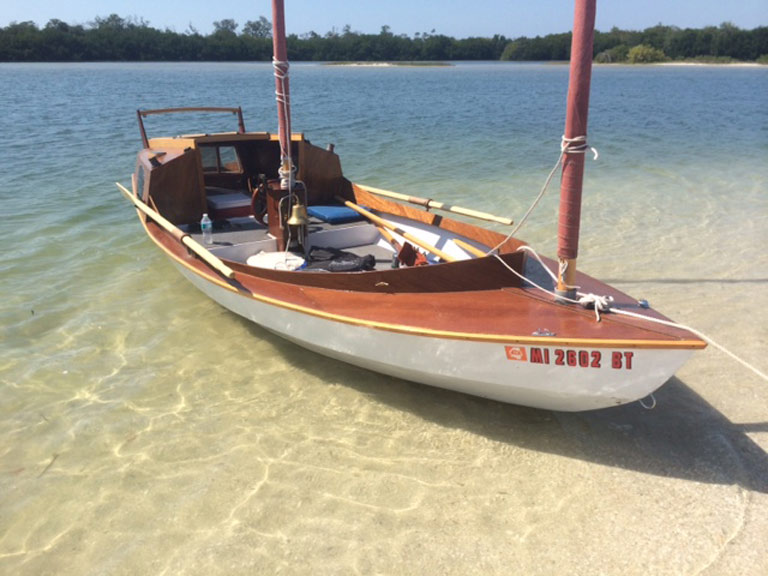 Torrey Bingham's Shell Schooner 18.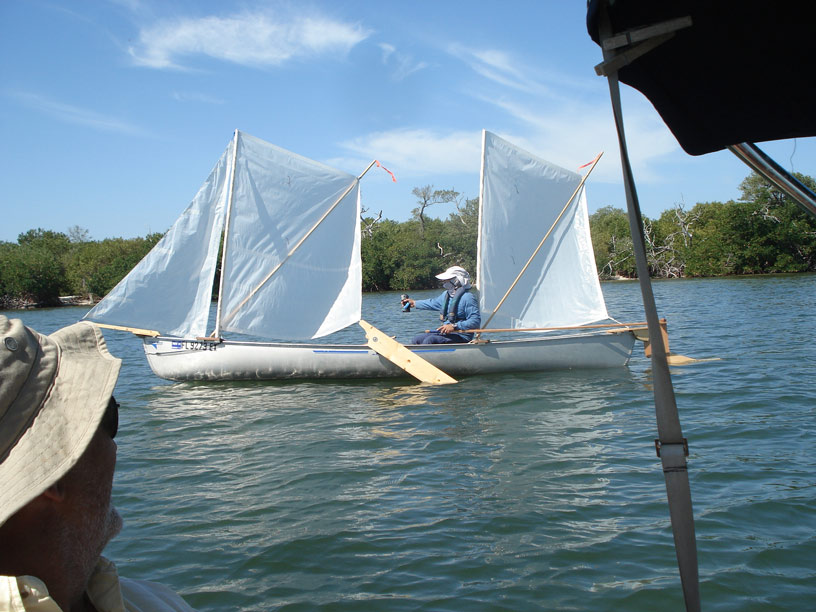 El Capitan Gerry videos the Egret as he sails by.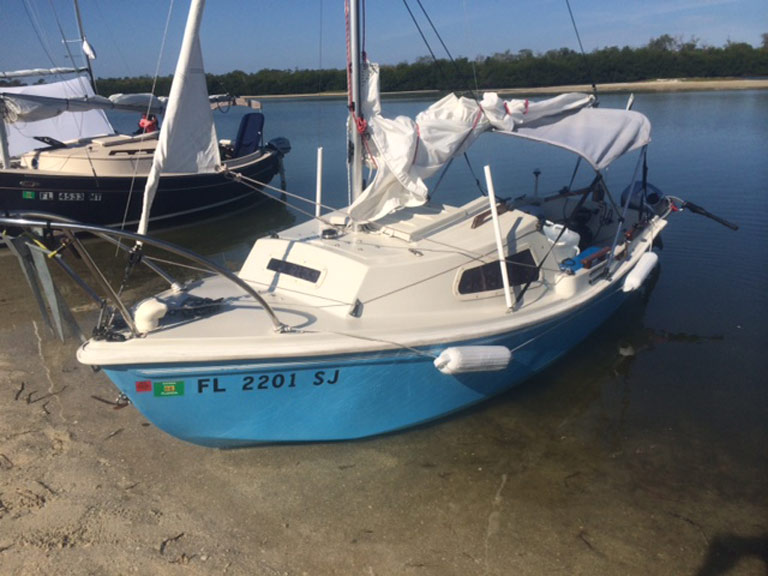 Kevin Riley's WW Potter 15.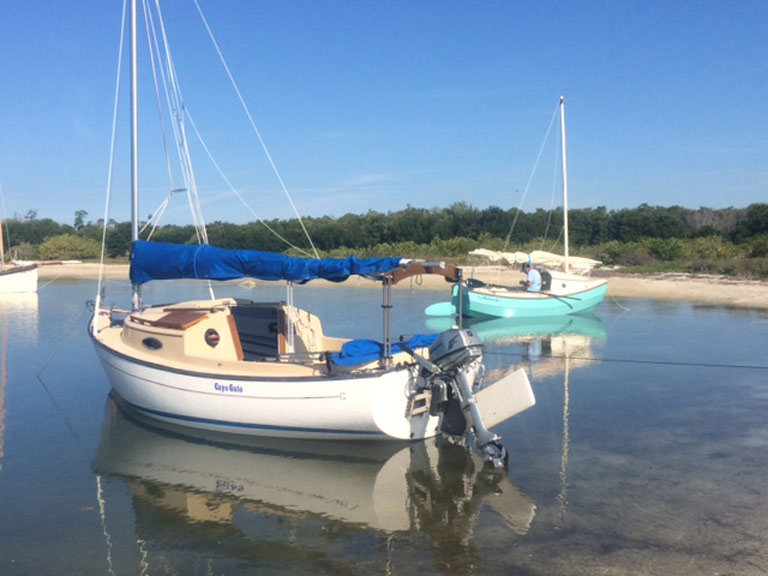 Cayo Gato and the SCAMP "Fat Bottomed Girl"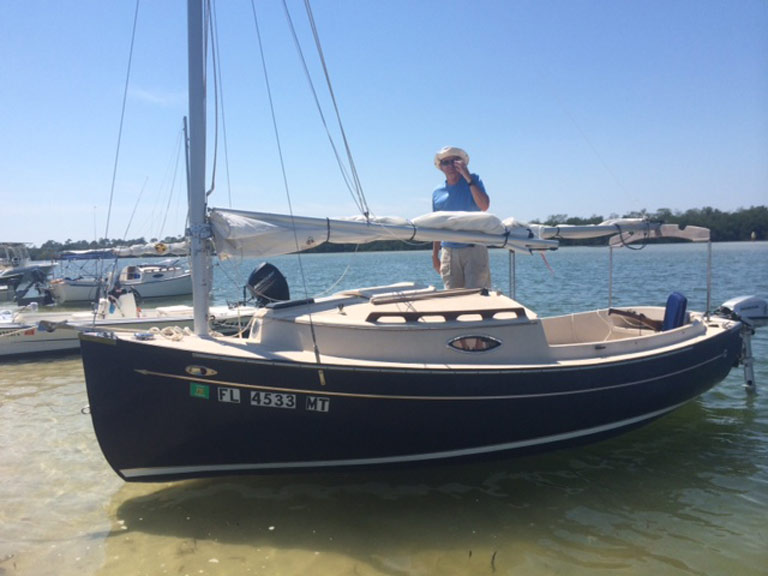 Alan Raedel's SunCat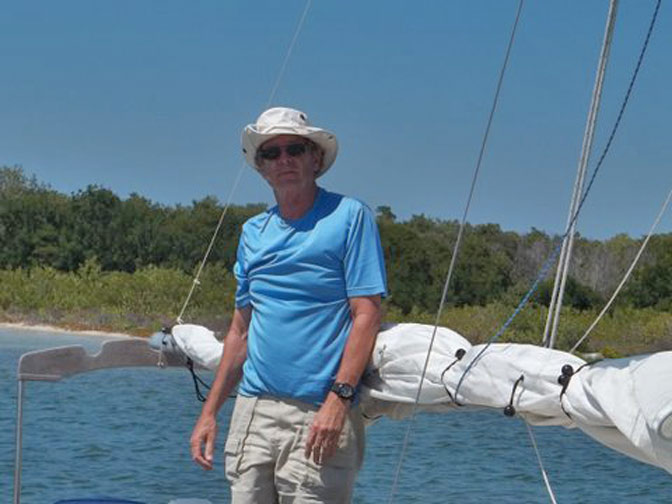 Alan Raedel aboard the SunCat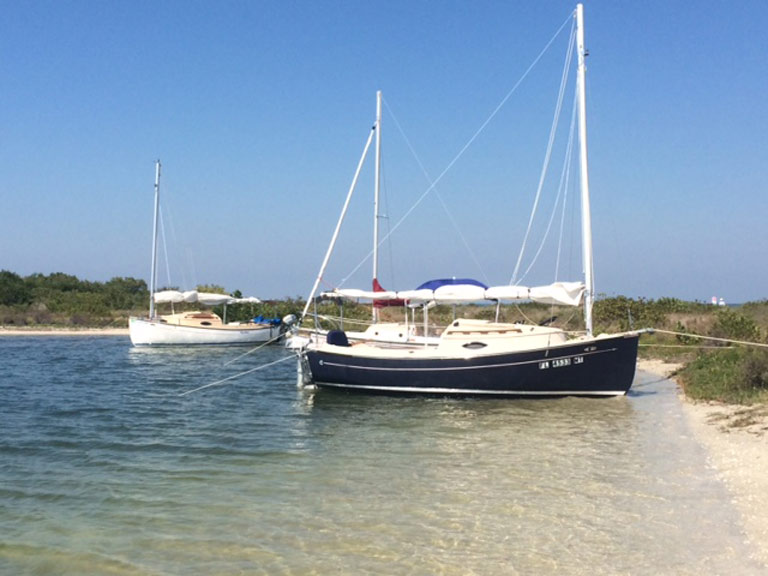 ComPac Corner.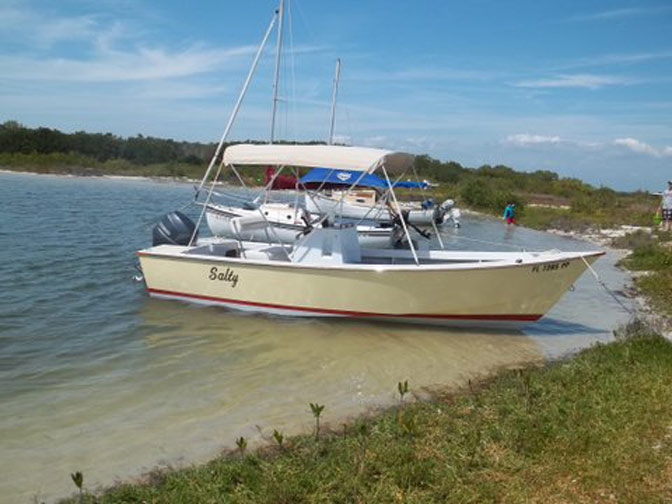 Dale Neimann's B&B Marissa - Salty.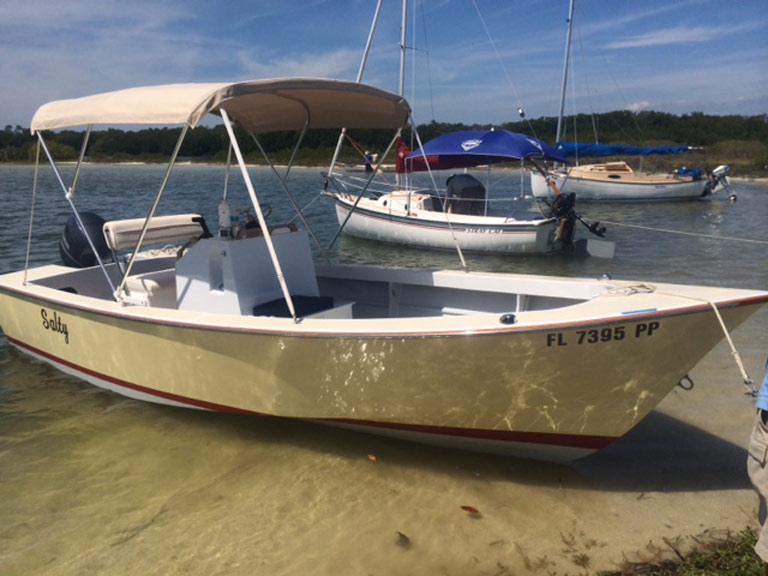 Closer view of Salty.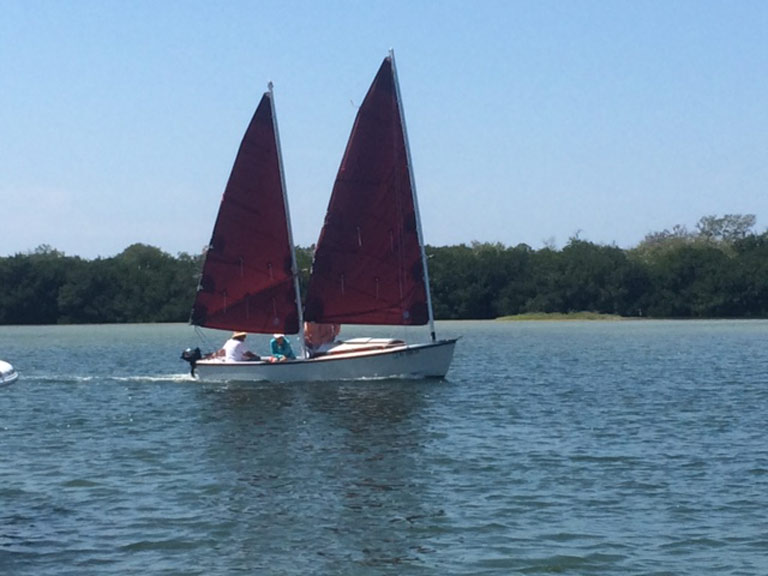 Bill Palumbo's Core Sound 17 with cabin.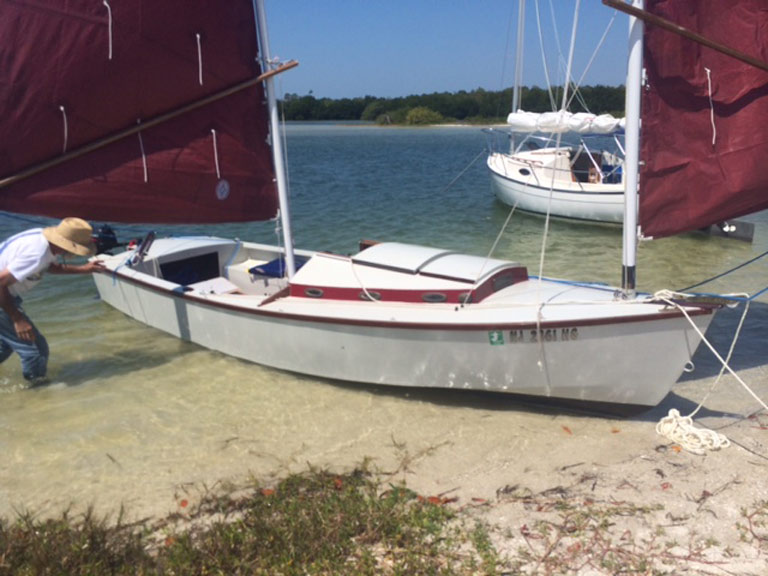 CS 17 with Cabin. Nice work Bill!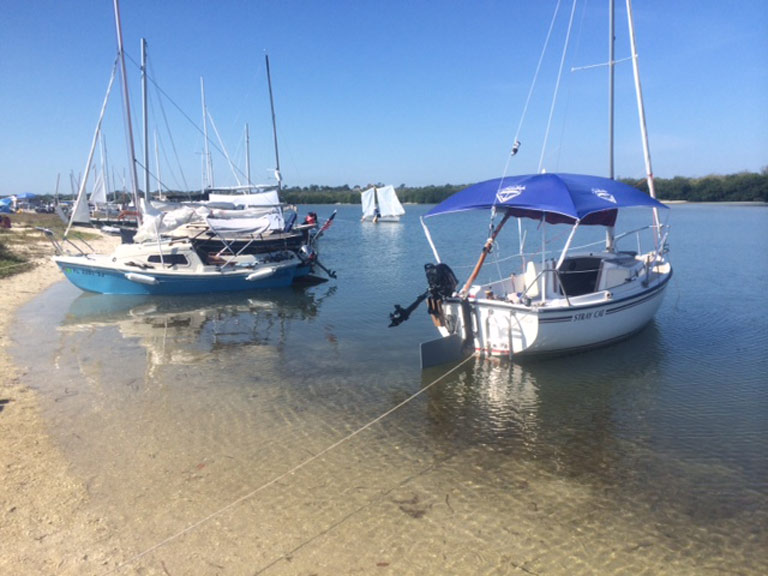 Stern of Stray Cat - Paul and Joyce Myers' ComPac 16.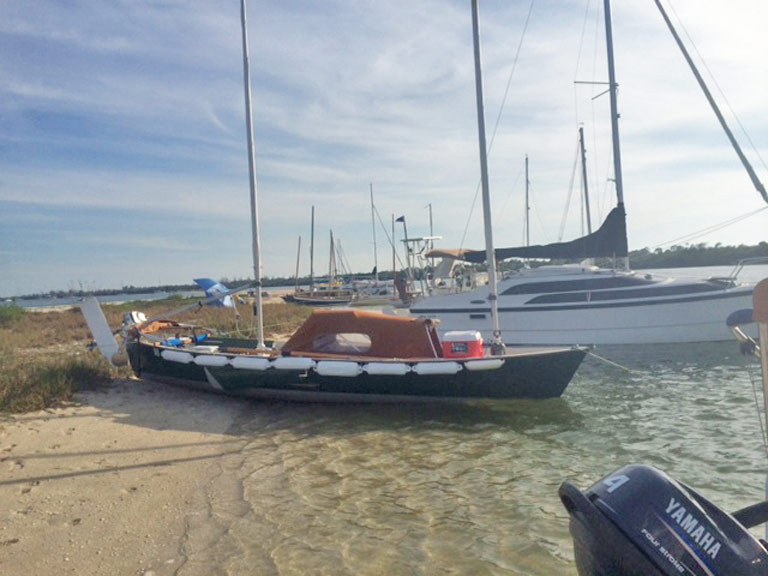 Ted's SeaPearl 21 Hideaway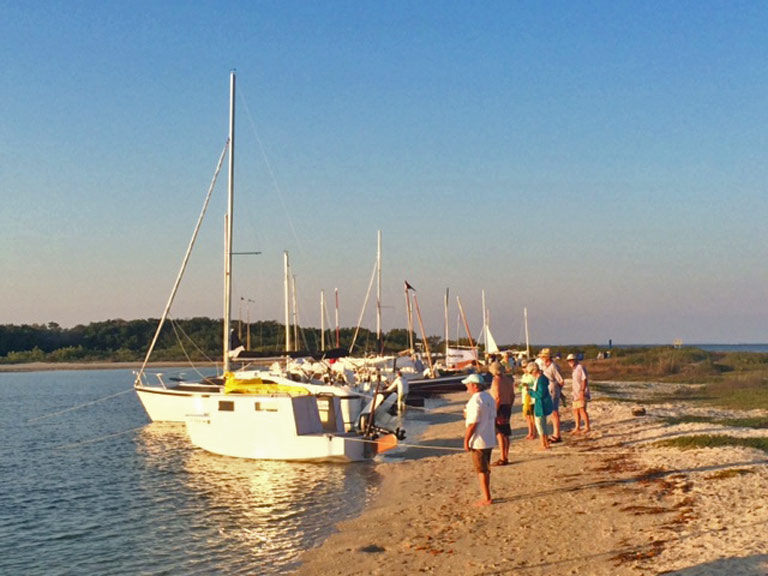 The fleet on Friday evening. Tom Steinmetz's unique sailing houseboat in foreground.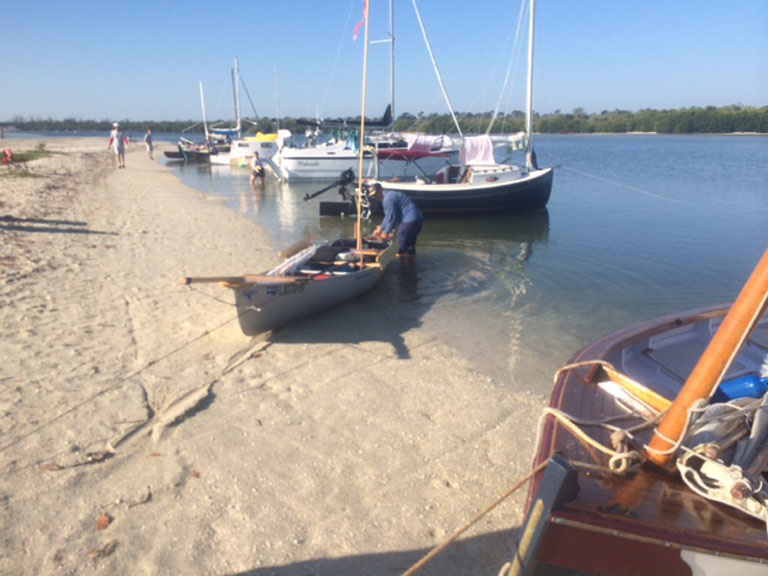 Gerry get's ready to sail out. Doug's Penobscot 17 foreground right.
Floyd Marston's Santana 21 with keel gone, leeboard, twin rudders, and Marston Triple wishbone rig!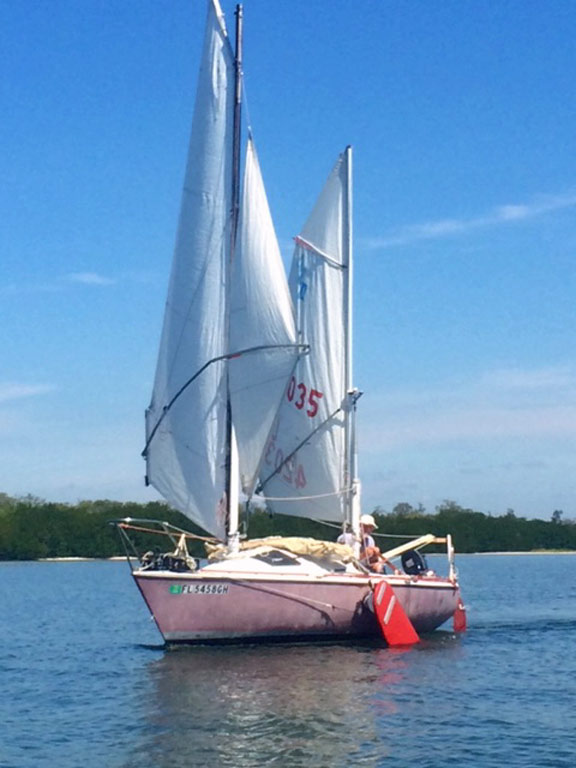 And here she is sailing - quite well thank you!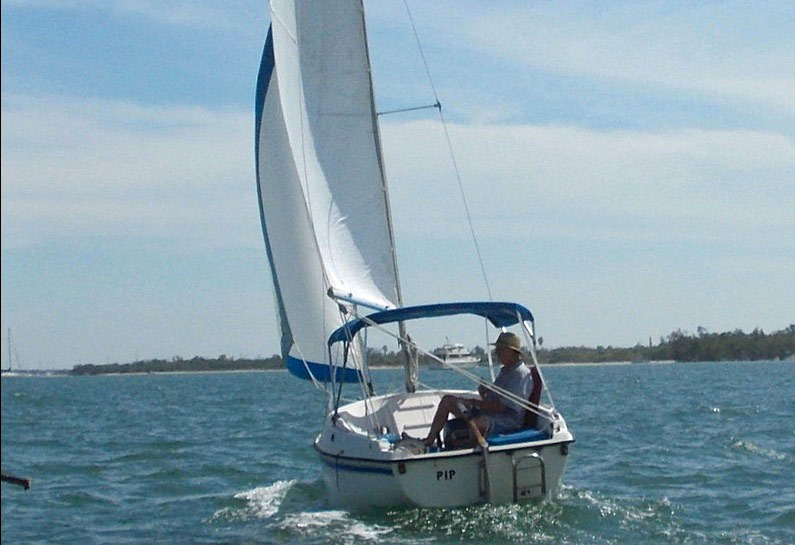 Soverign 17 - "Pip" owned and well sailed by Chris Troop!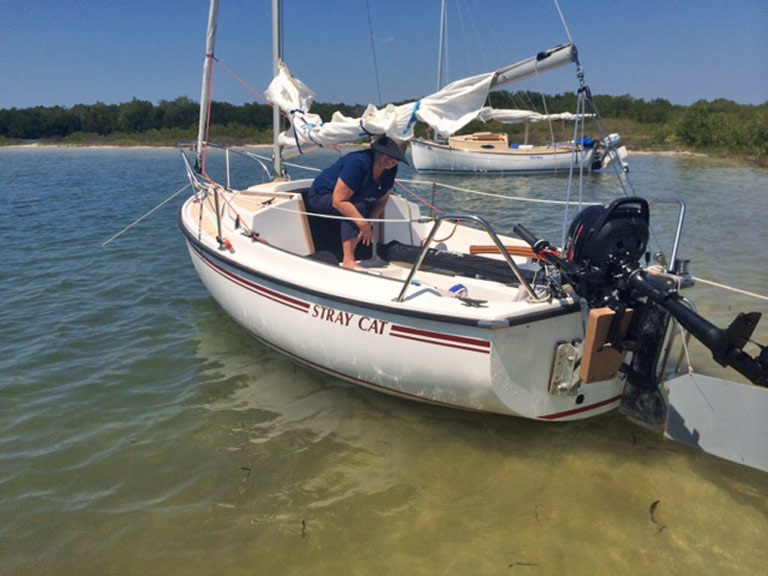 Joyce exit's the cabin os Stray Cat.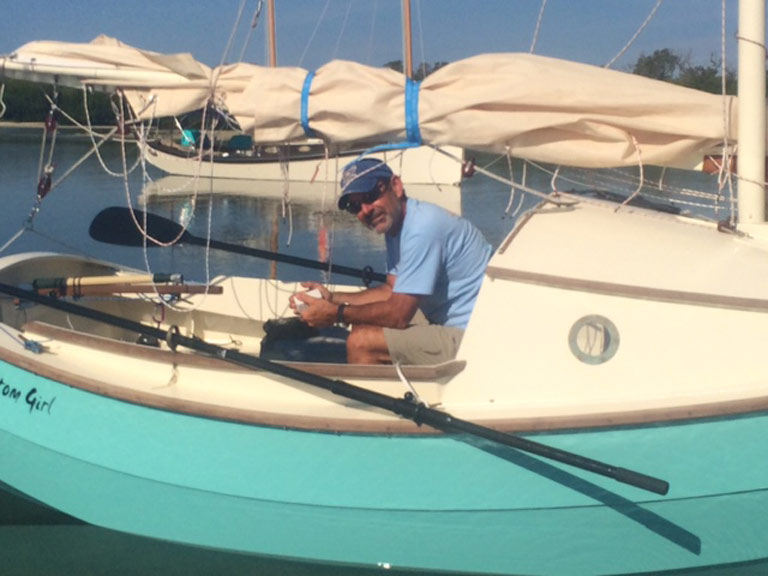 Marty Worline aboard Fat Bottomed Girl.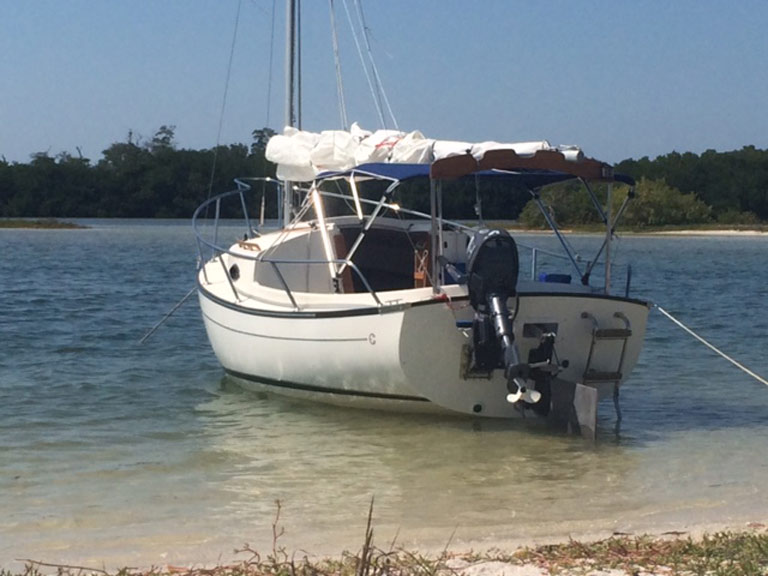 Ron's Nomad - name graphics are on the way!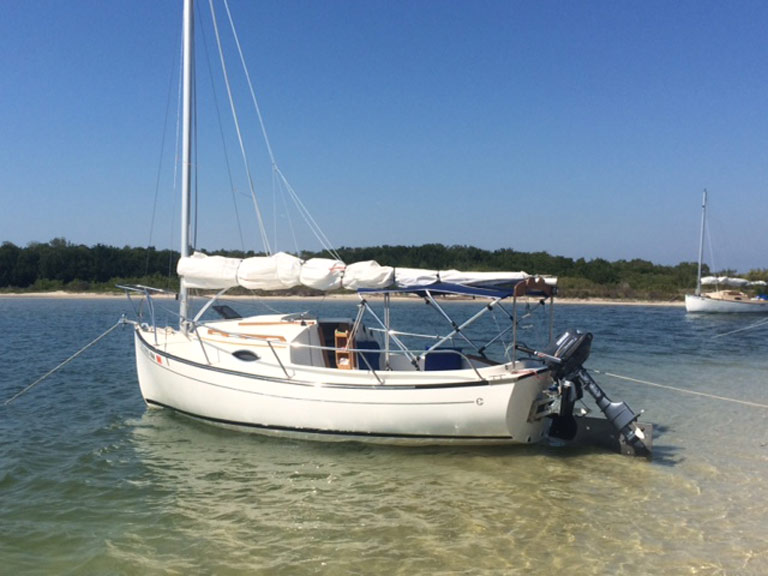 Nomad from the port side.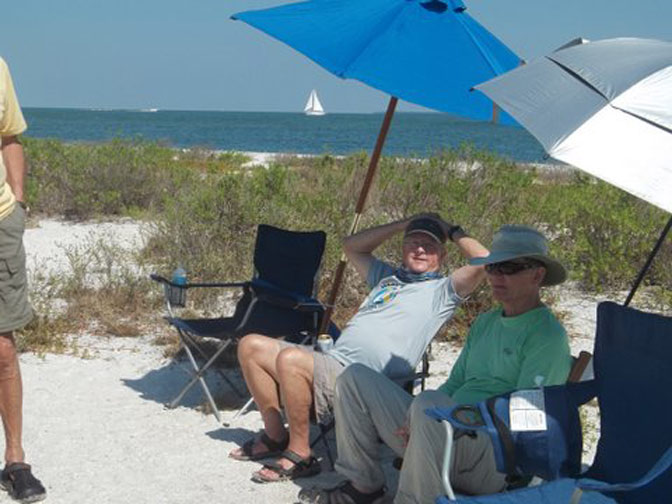 Ron and Ted staying out of the sun - sort of.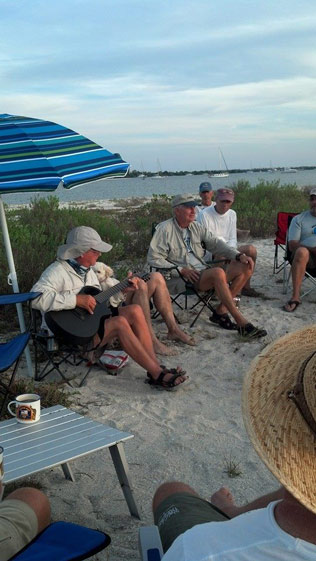 Ron plunkin' on Mark Hazel's carbon fiber guitar. Thanks Mark.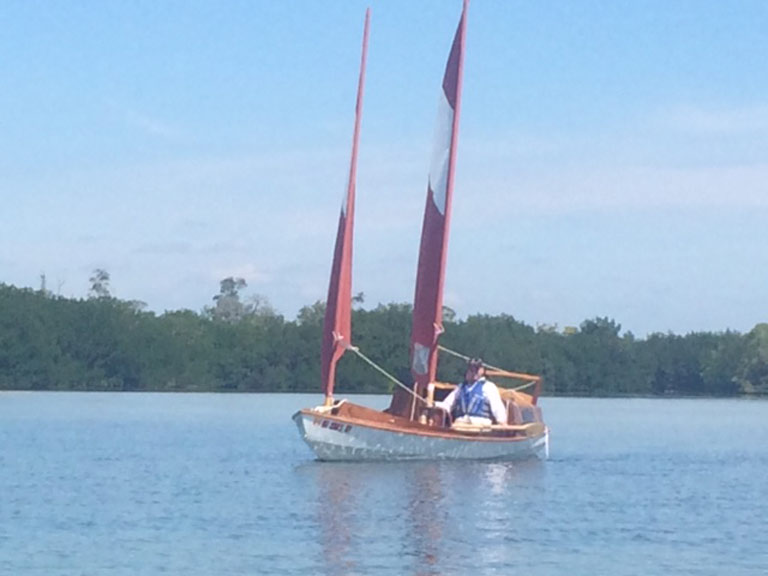 Torrey saiing the schooner.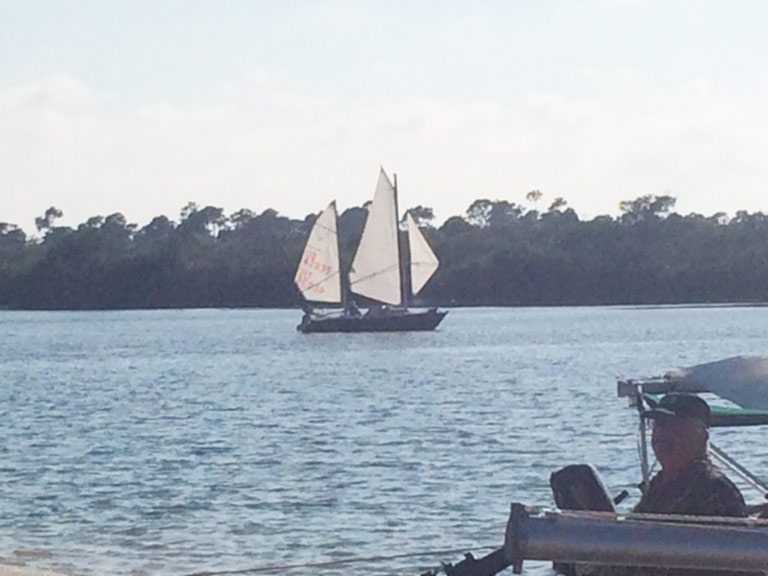 The Santana 21 triple wishbone rig sailing.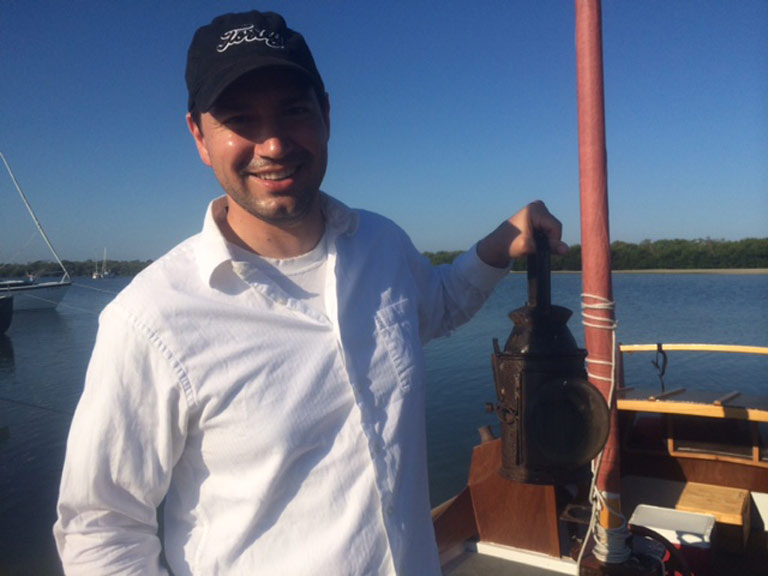 Torrey's Railroad lantern for bow light.
Tim Webb and Pat Johnson on way back from the Ice Run to the State Park office.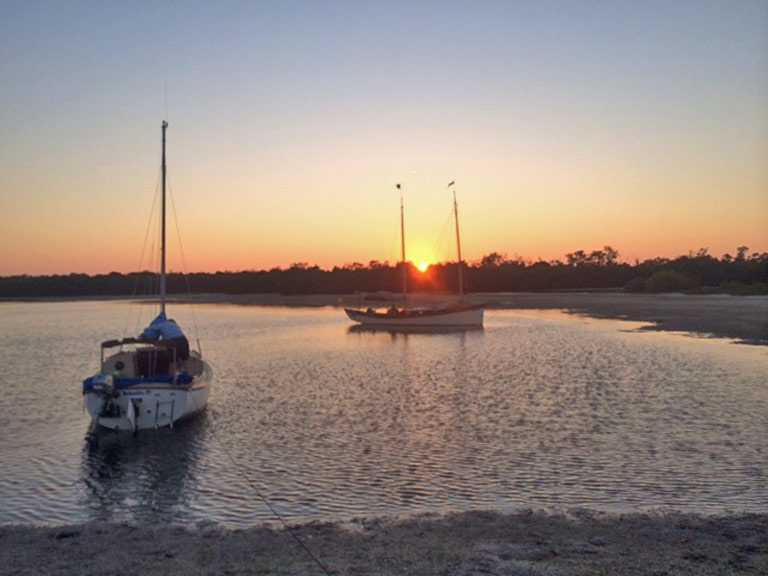 Sunset between the masts of Egret.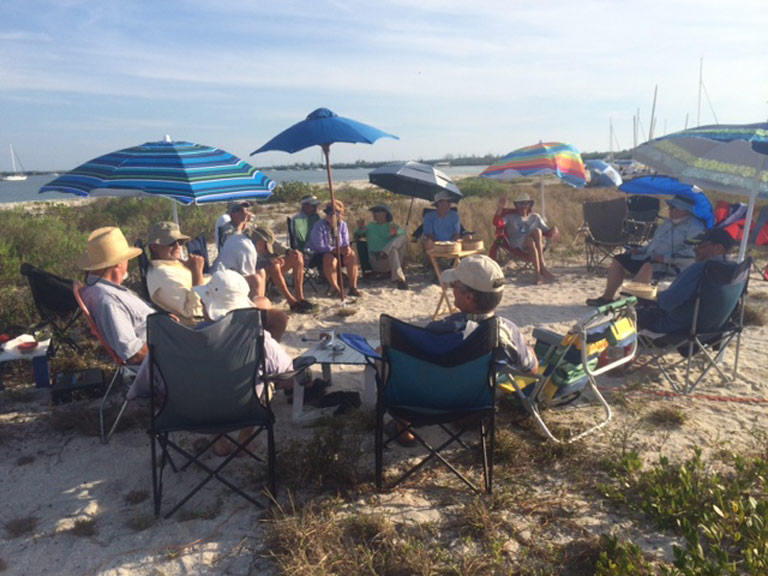 A small circle of friends.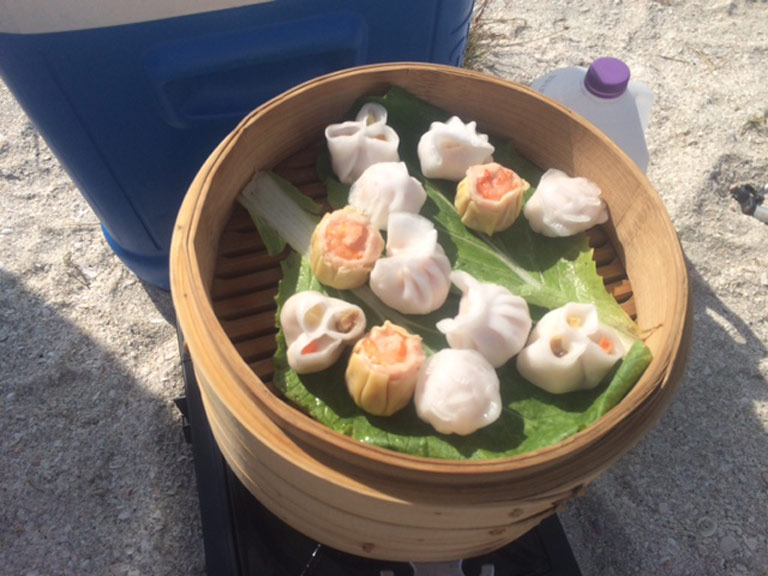 Gerry's Chinese Dumplings steamed in bamboo racks with BocChoi leaves.
Nice panorama by Christy Edwards - of Mac M -"WaterColor" Thanks Christy!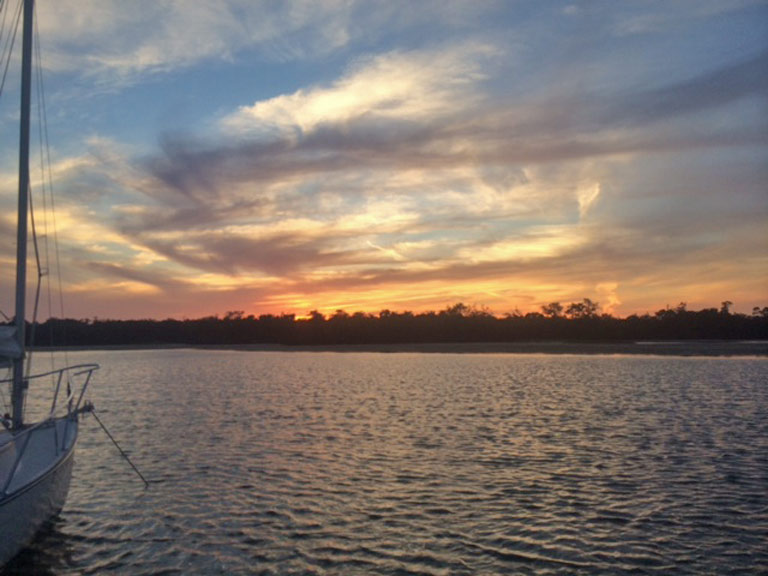 West Florida sunset clouds.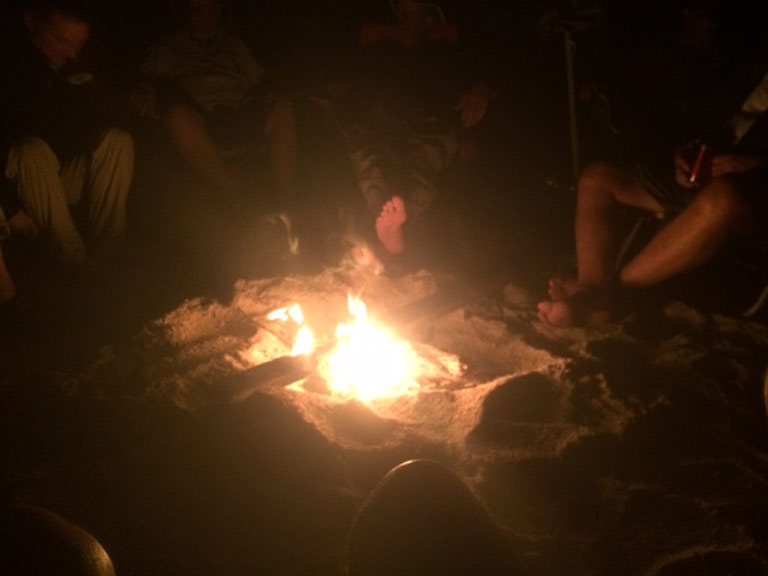 As the night cools, the small fire warms the toes.
See YOU next time (October!)