Cedar Key Small Boat Meet - May 1st - May 3rd 2015
(Photos by:Ron Hoddinott, Simon Lewandowski, Larry Whited, Doug Cameron, Chris Troop, Dom Romer, Dave Lucas, and Stacey Smith)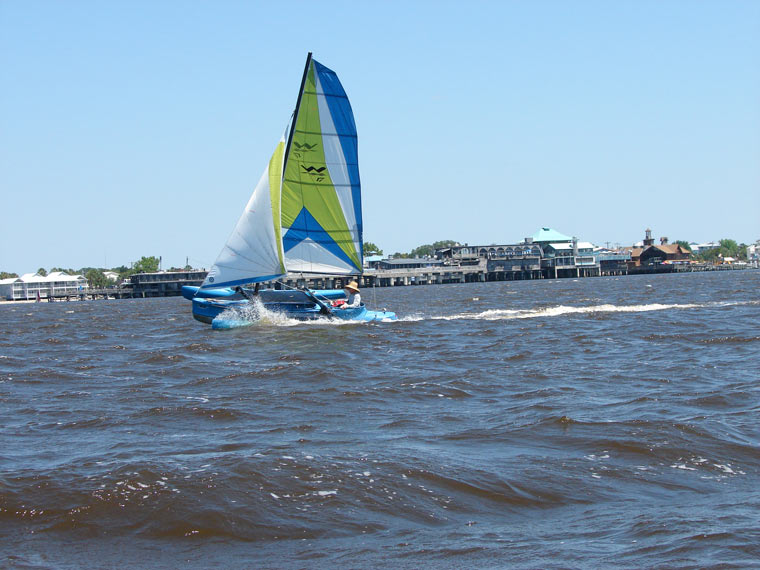 Two really fast Windriders were making passes in front of the Cedar Key docks on Friday.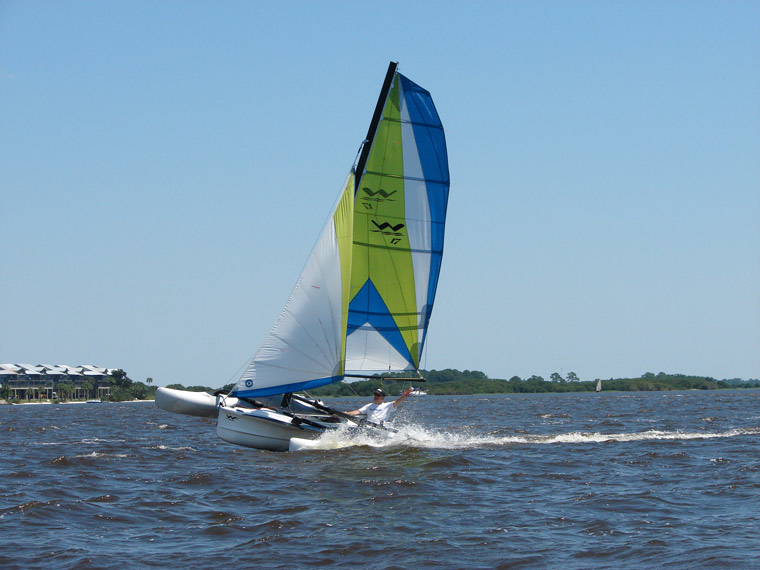 Hey there friend!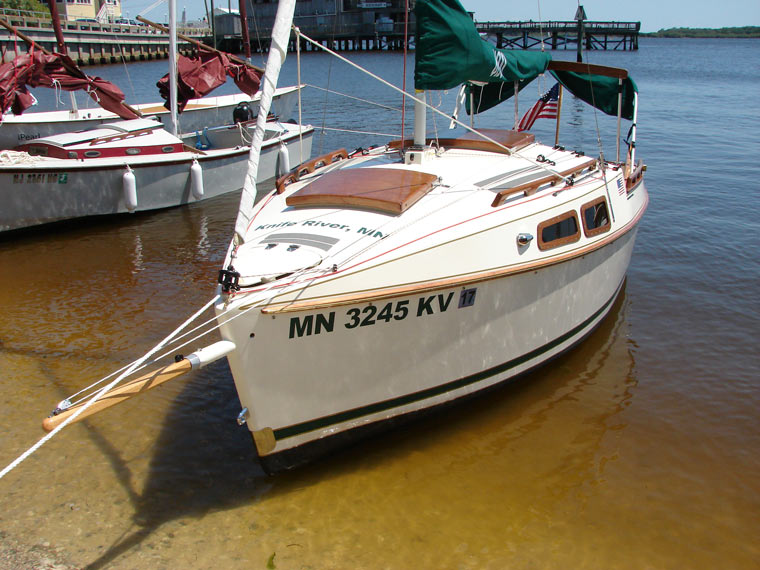 Little 13 footer from Knife River Minnesota - so well done and reportedly purchased at CK by Tosh - long term SeaPearler.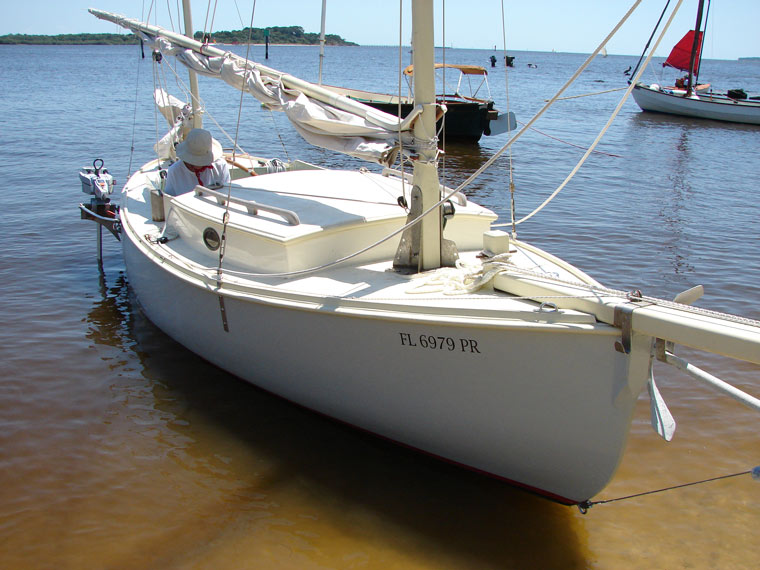 Captain Michael Jones and lovely wife Judith took me out aboard their William Garden Eel - Aunt Louise.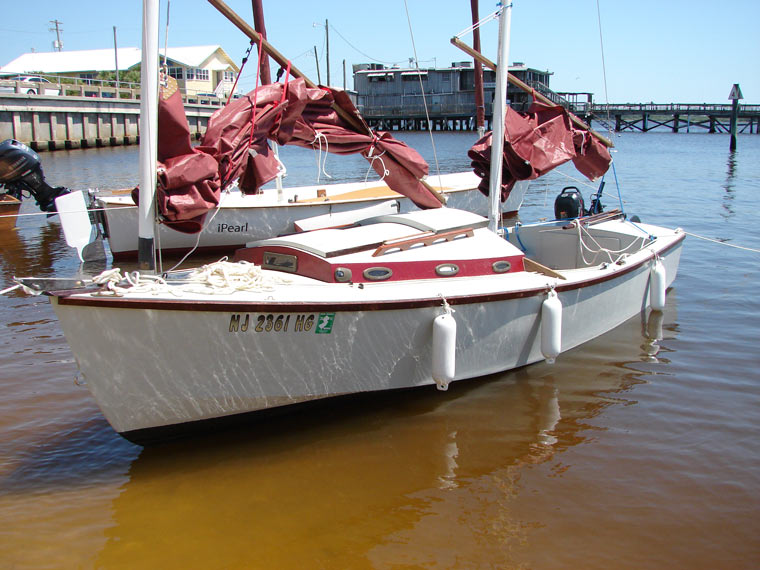 Bill Palumbo's Core Sound 17 with custom cabin.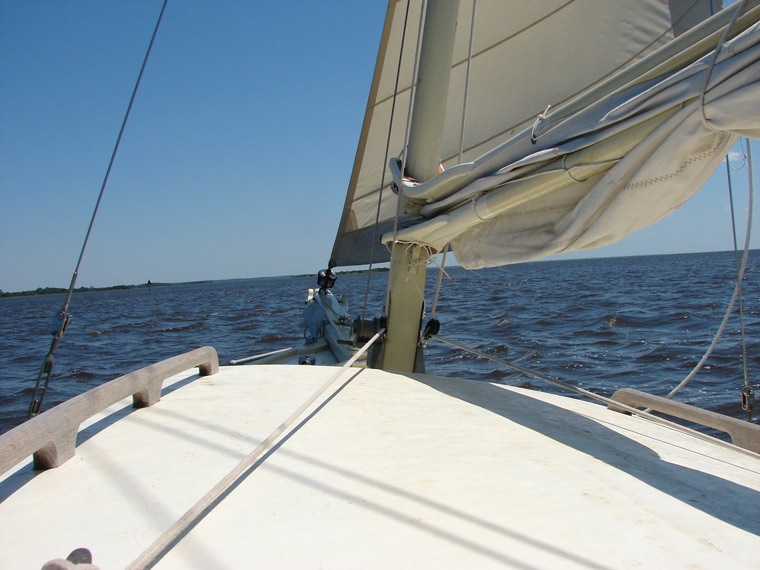 From the cockpit of Aunt Louise - Michael Jones' William Garden Eel on Friday.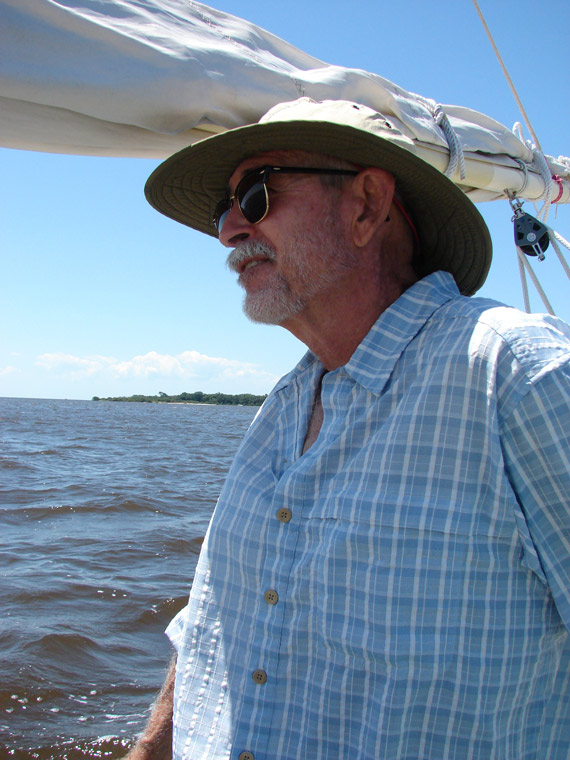 Captain Jones aboard his Aunt Louise.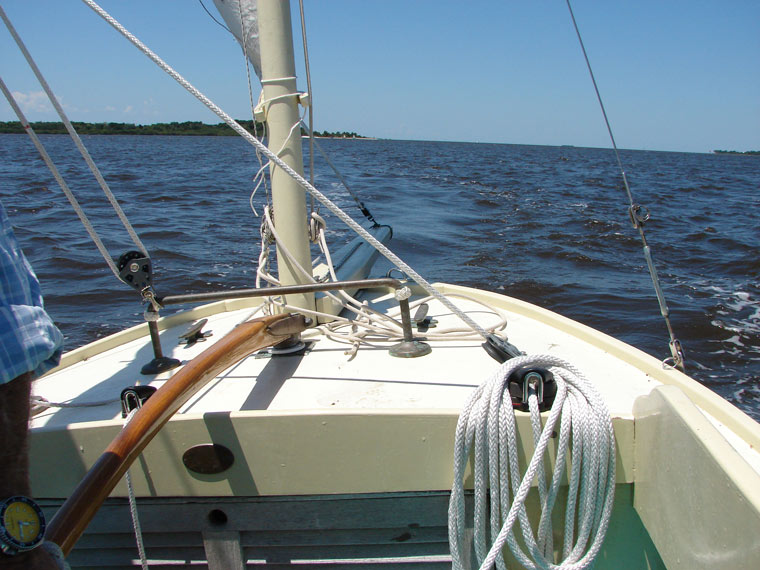 Making a wake with just jib and mizzen aboard Aunt Louise.
Glen Osling's SMR Beetle Cat replica - Nice Sail!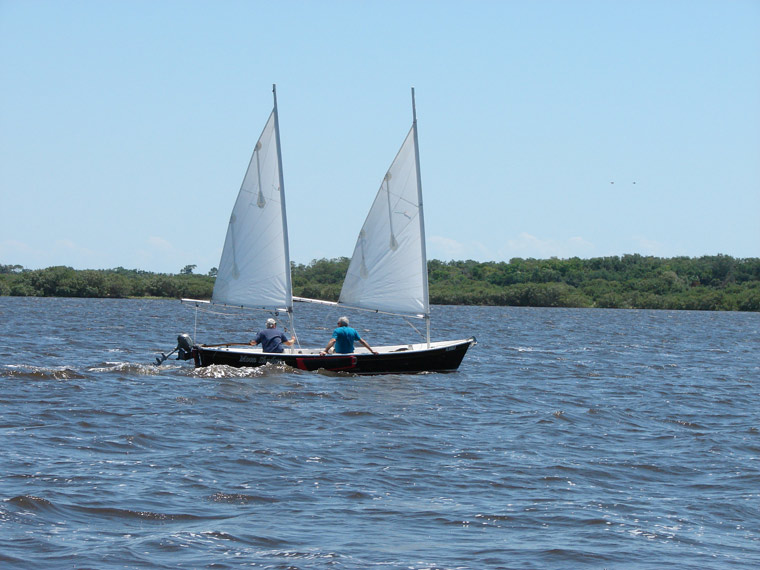 Bill Fite and Gary Hirsch aboard MoonShadow on Friday. Reeded down!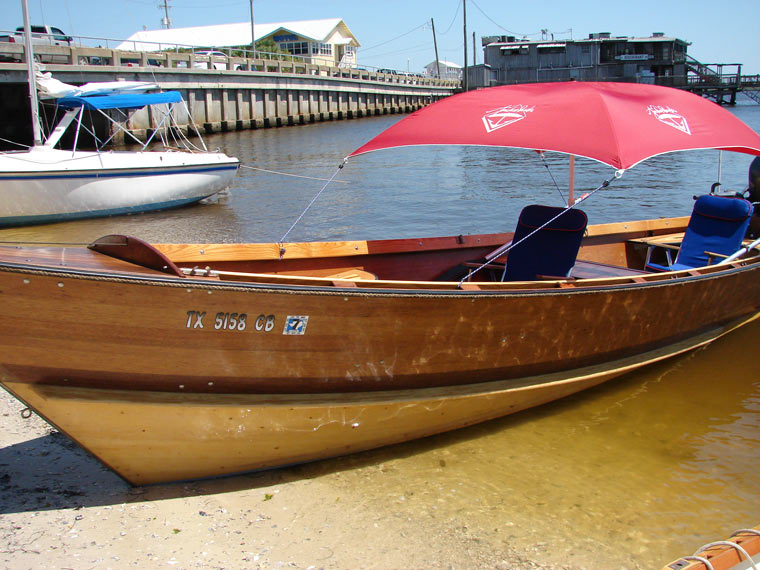 Nice power skiff on the Island House Beach. Chris Troops Sovereign in background.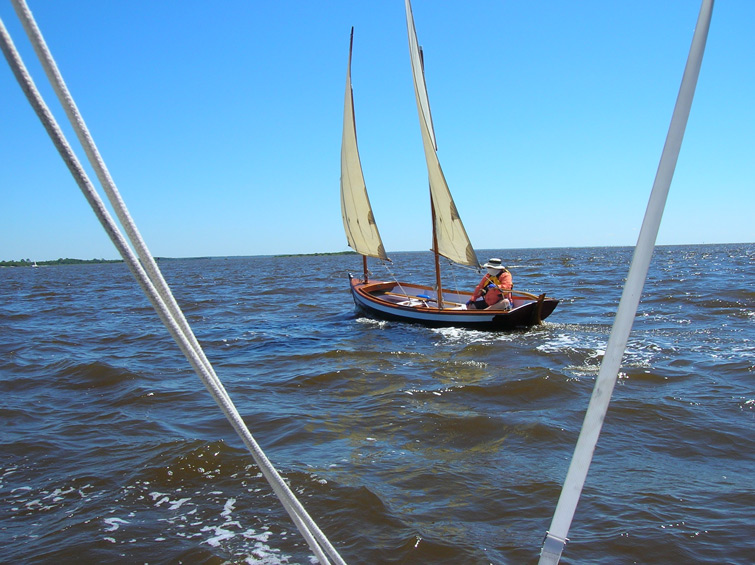 Doug Engh's Penobscot 17 making tracks!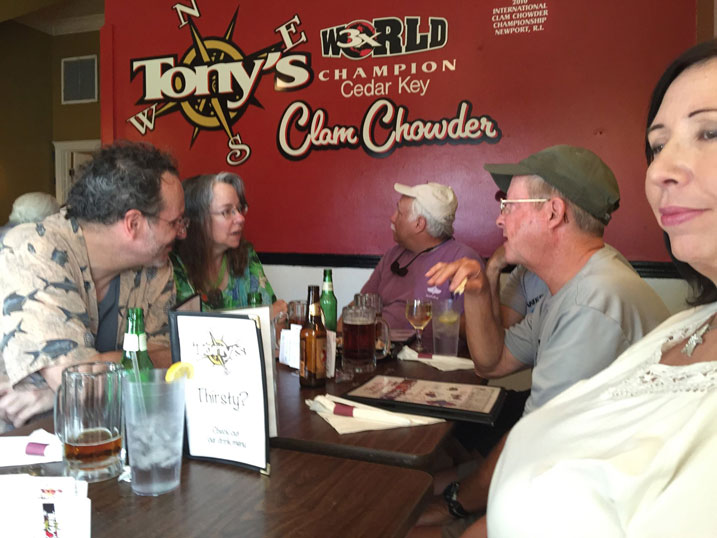 Friday night at Tony's Seafood. We overflowed the back room!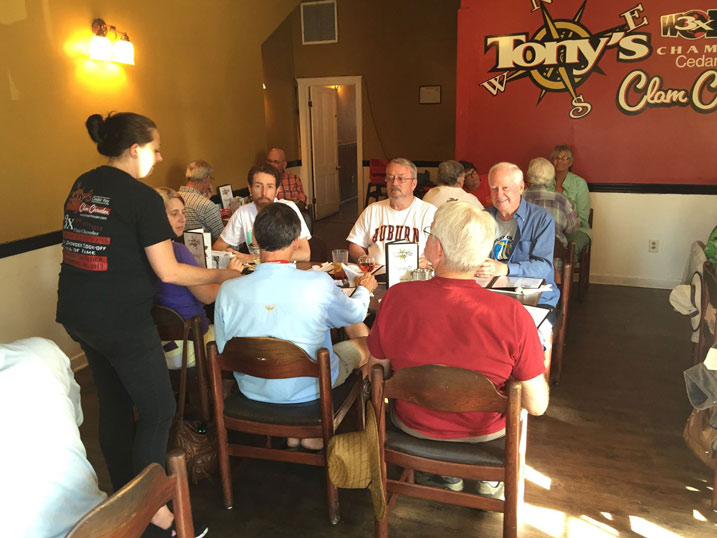 Different waitress - same great food.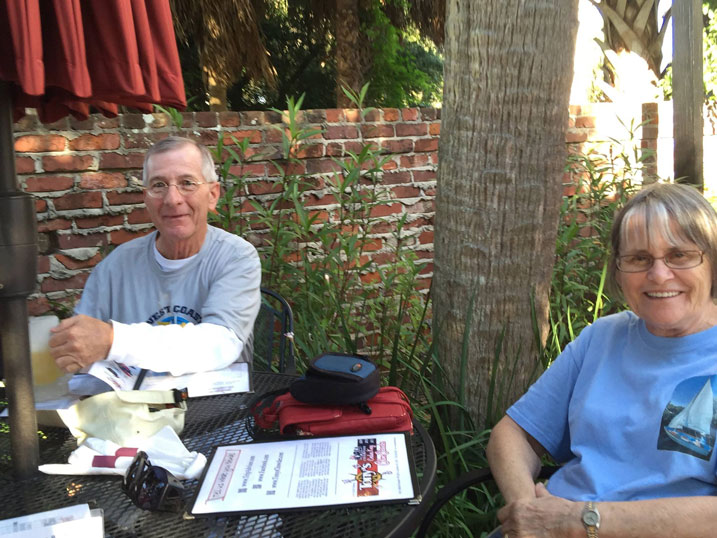 Billy and Joyce on the patio.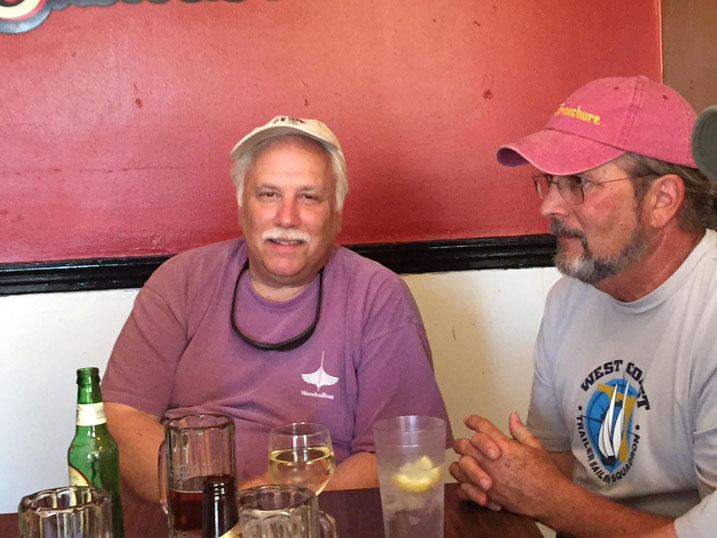 Doug and Patrick Johnson discuss food strategy.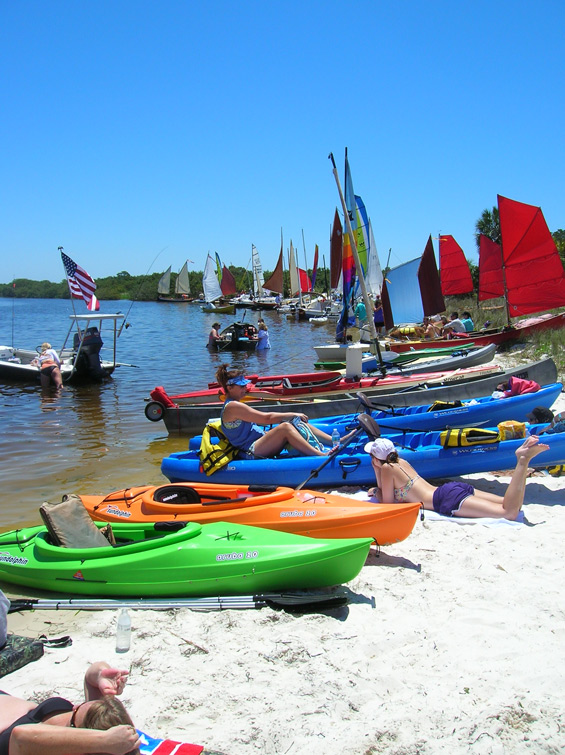 Saturday at Atsena Otie Key!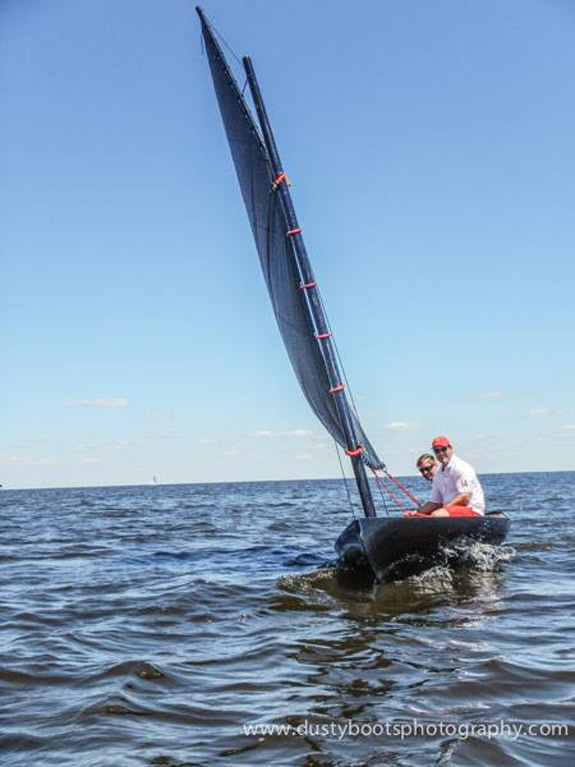 Black Cortez Melonseed (#14) drew lots of attention!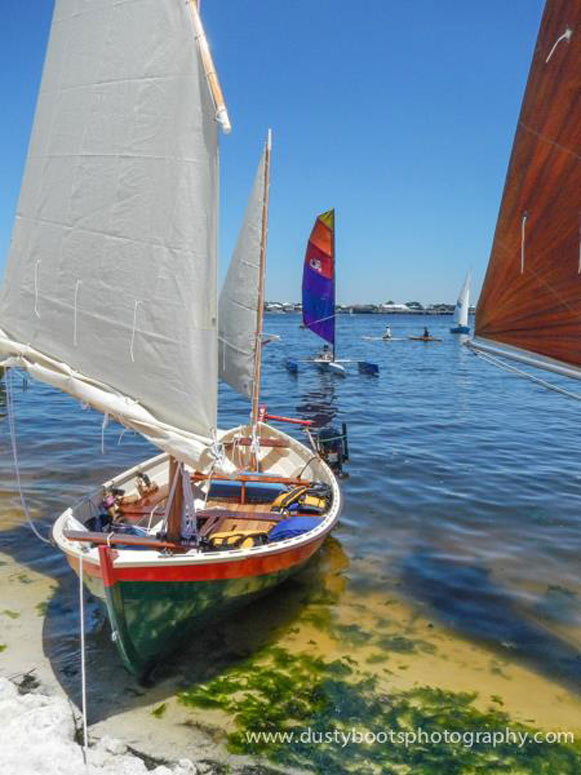 Caldonia Yawl just launched by Rex and Kathy Payne!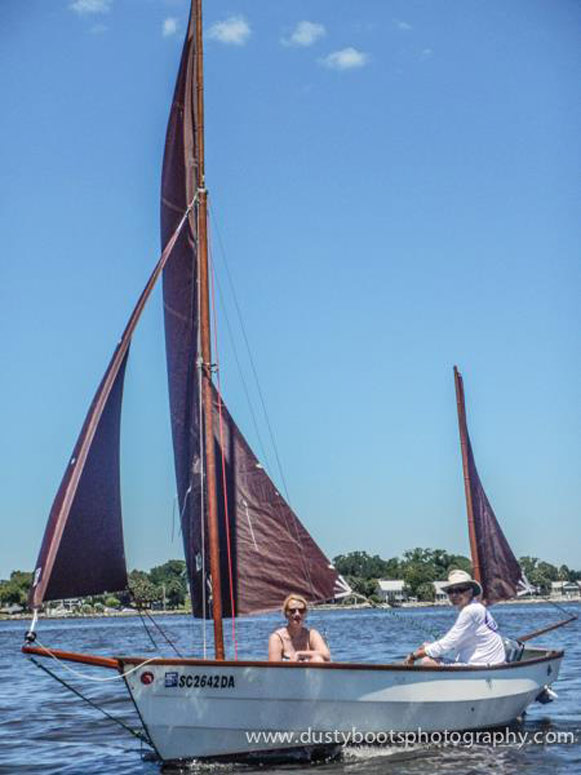 Drascombe Dabber with lovely dark tanbark sails!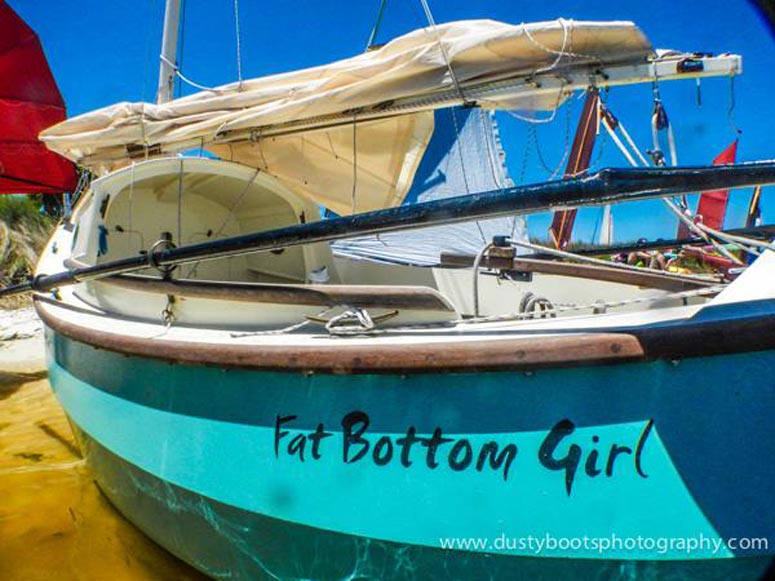 SCAMP - Fat Bottom Girl!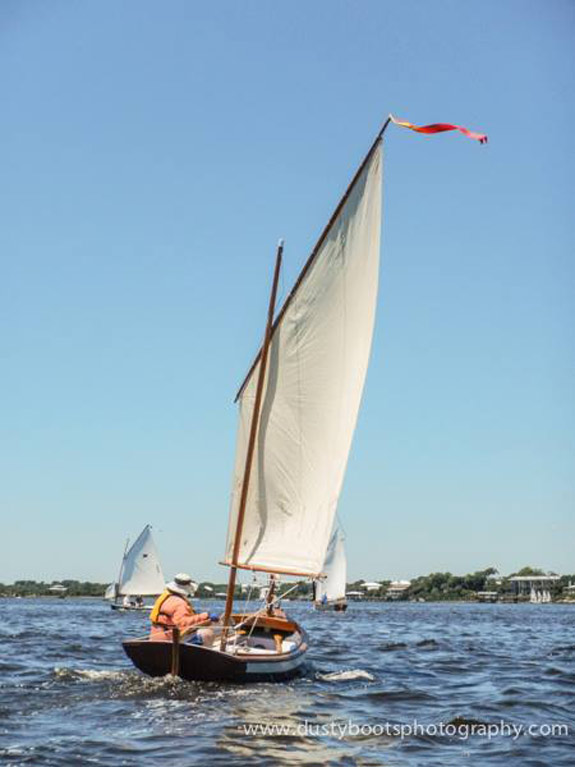 Another shot of Doug's Penobscot 17 stern. A view most had of this boat.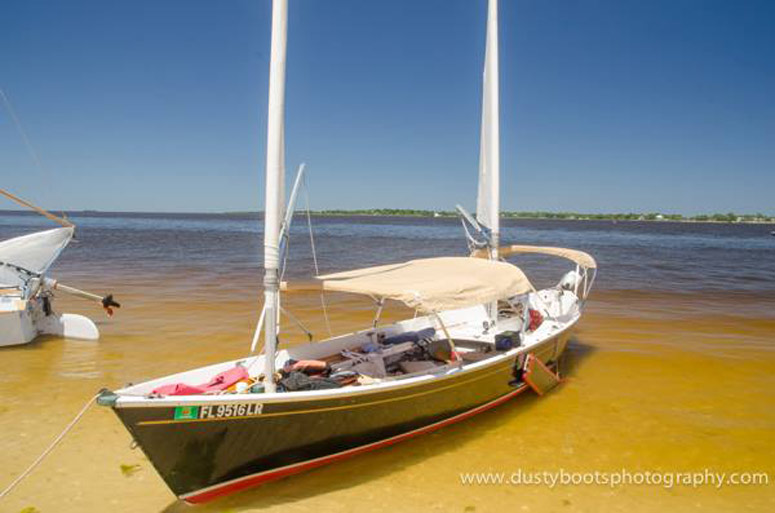 The famous SeaPearl "MoonShadow" in non-racing trim.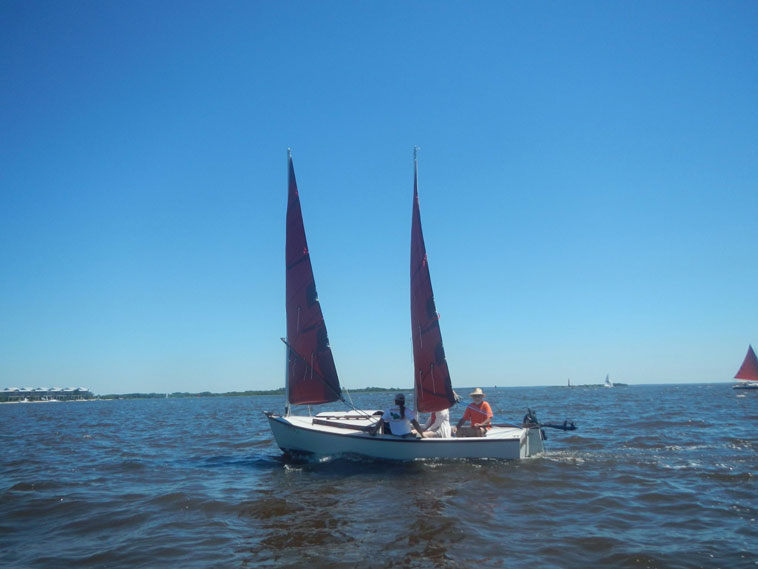 Bill's CS 17 sailing well on Saturday.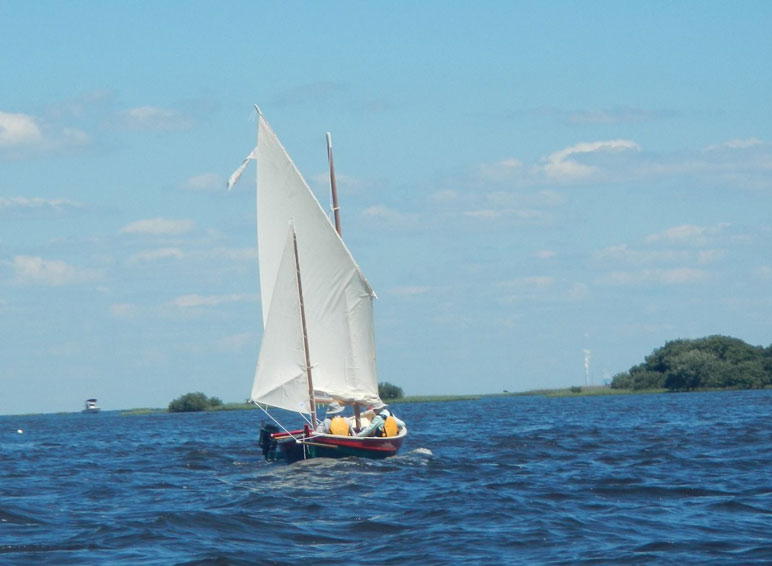 Rex and Kathy putting their new Caldonia Yawl through it's paces.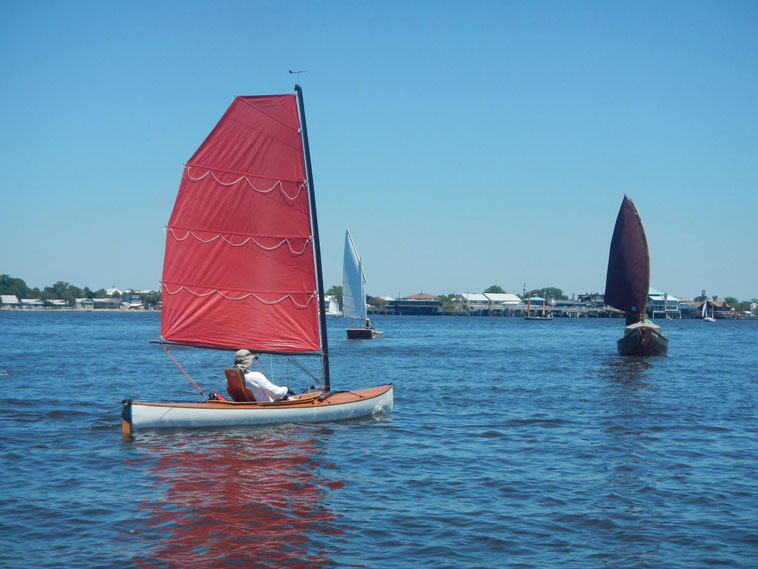 Goke's strip planked Buffelhead canoe, a Oz Goose and an unusual SCAMP !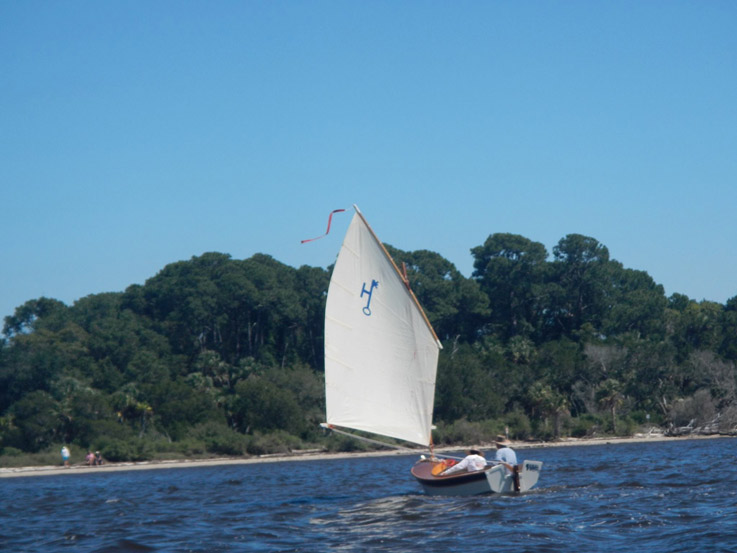 Eric and Jane's Houdini - BelaFonte' heading for the shore.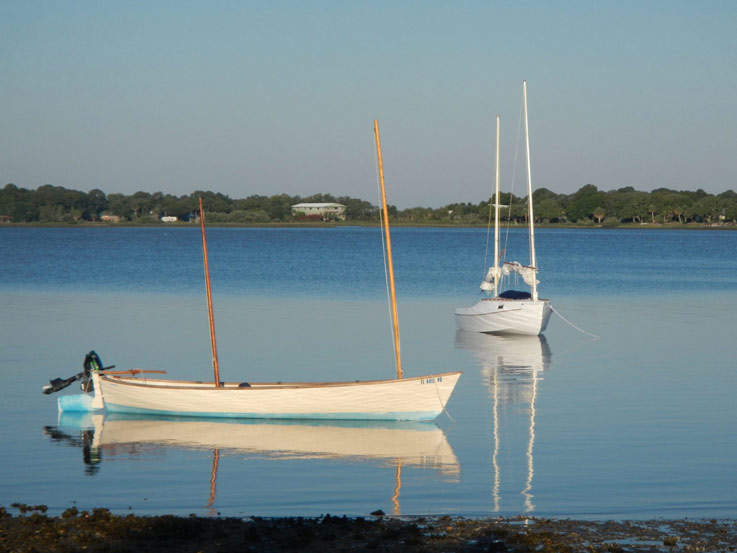 Ancient SeaPearl and Doug Cameron's new CS 20 mark III anchored off the Faraway Inn.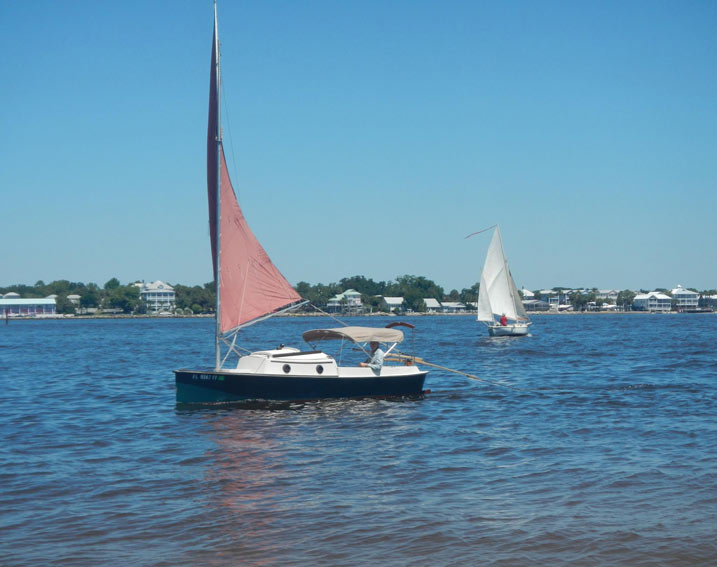 Steve Woods' Bay Hen.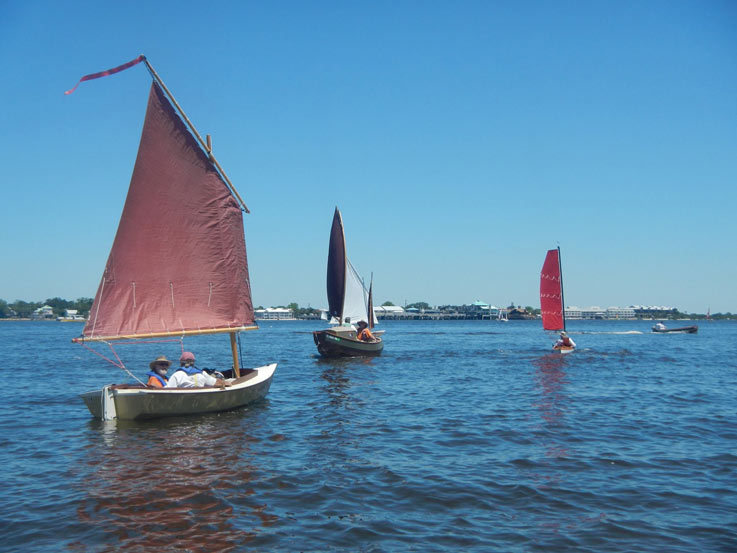 Pat's SeaScreacher, the Scamp with unusual curved mast, and Goke's Buffelhead canoe.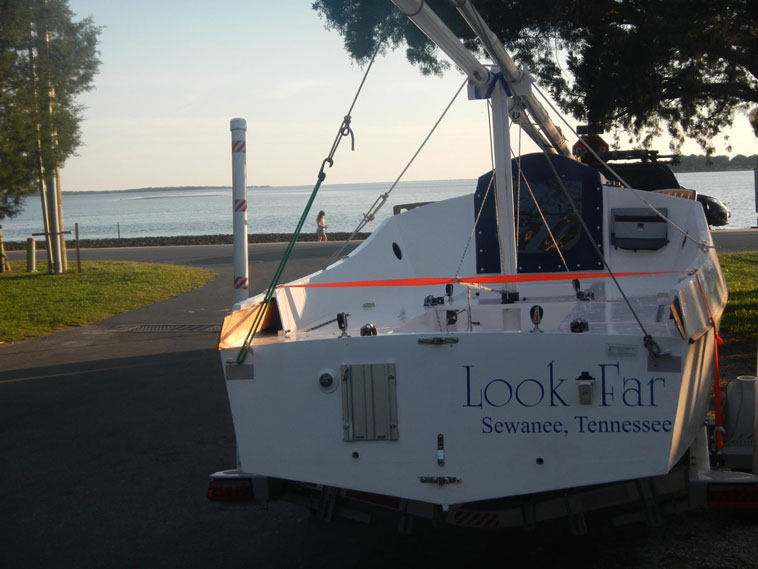 Doug's CS 20 mark III on trailer by Doughtrey Bayou.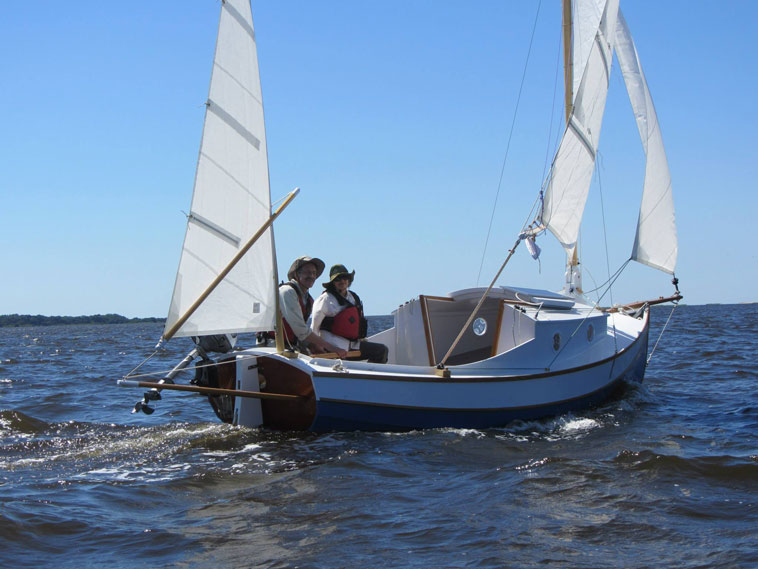 Bernard and Genise's brand new Welsford Pathfinder with custom Cabin! Just launched!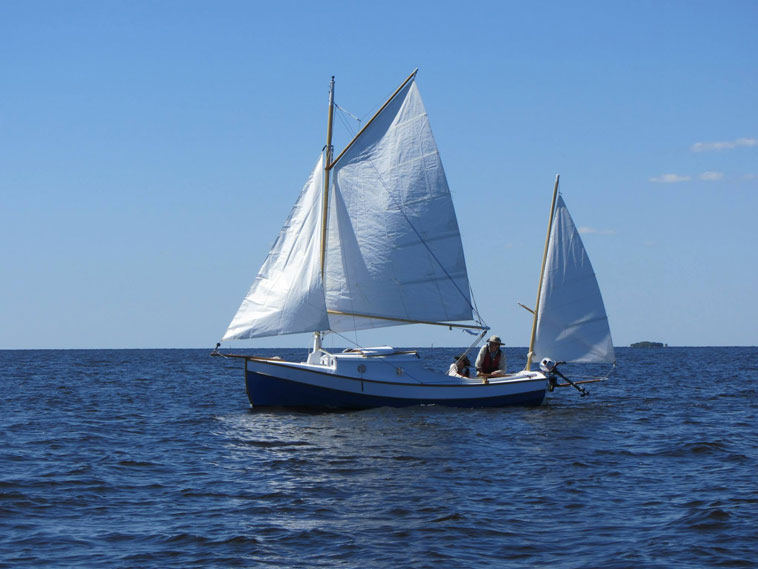 Port side view of the Pathfinder.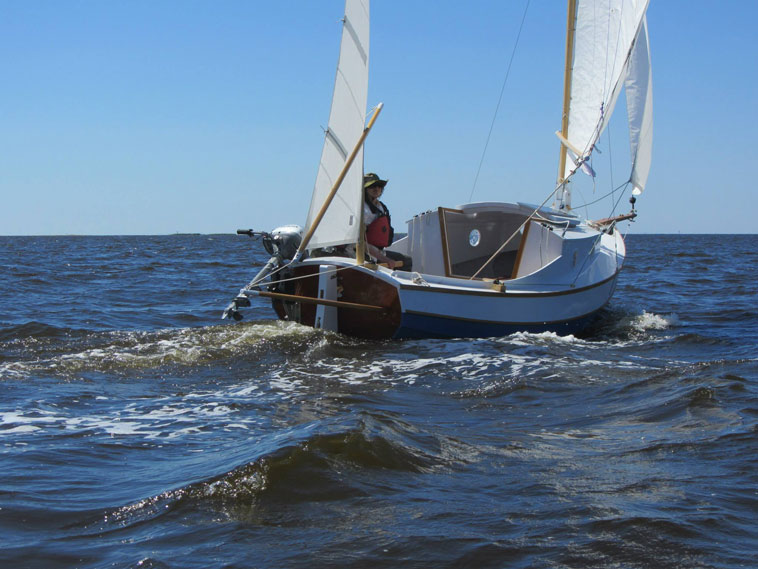 Genise at the helm as she swoops along!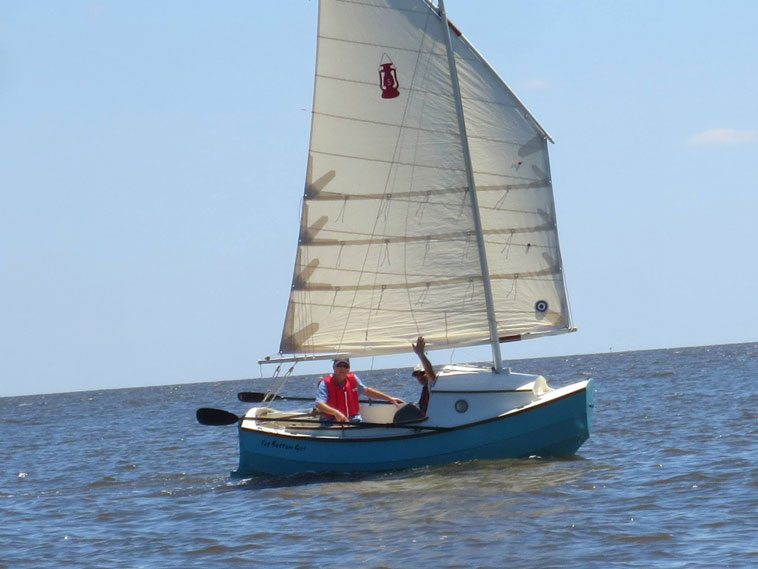 Marty Worline's SCAMP sailing well!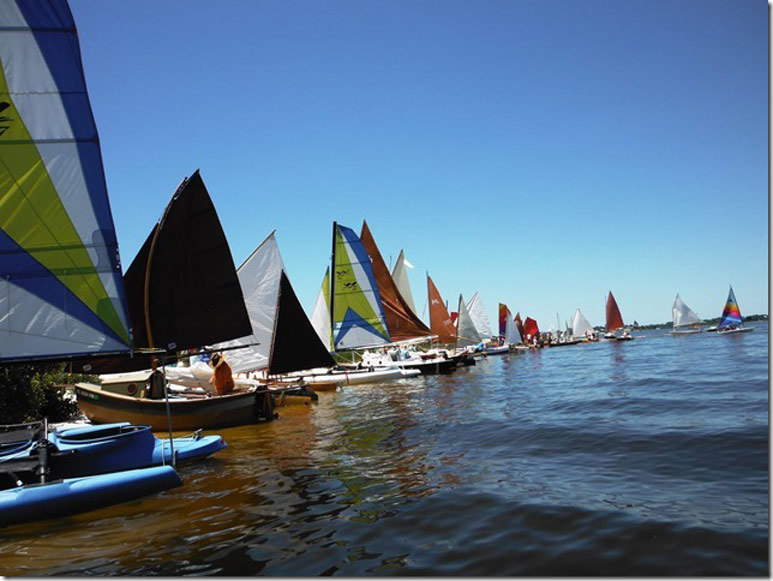 Saturday scene at Atsena Beach!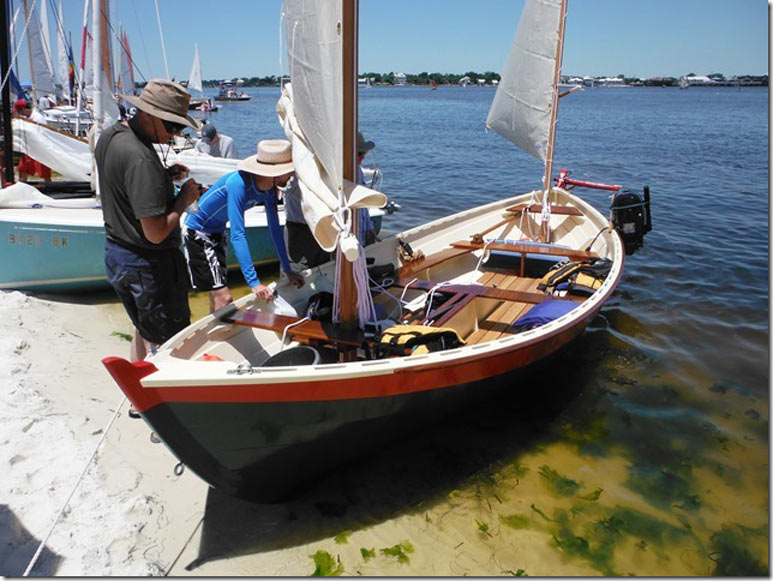 Simon inspects Rex and Kathy's new build - the Cladonia Yawl. Nice Paint Job!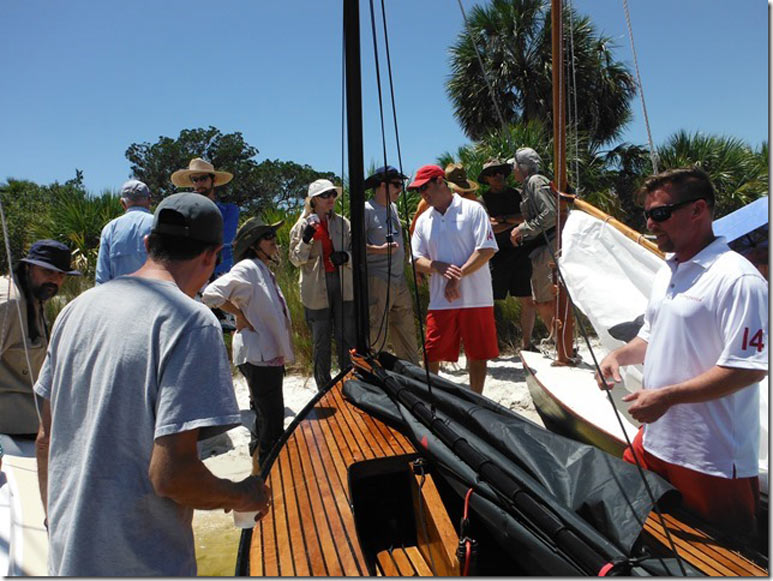 Number 14 Cortez Melonseed attracted a LOT of attention!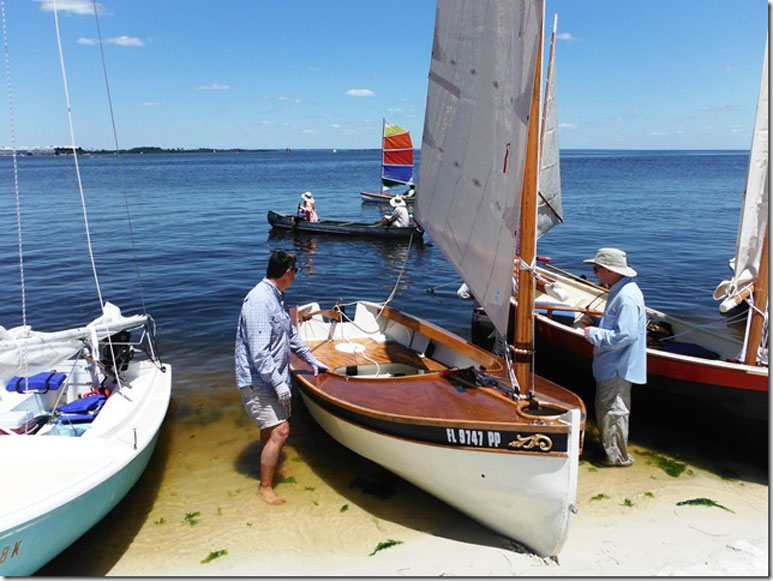 Eric and Jane found a spot of the beach for their Welsford Houdini! Big little boat (13 feet).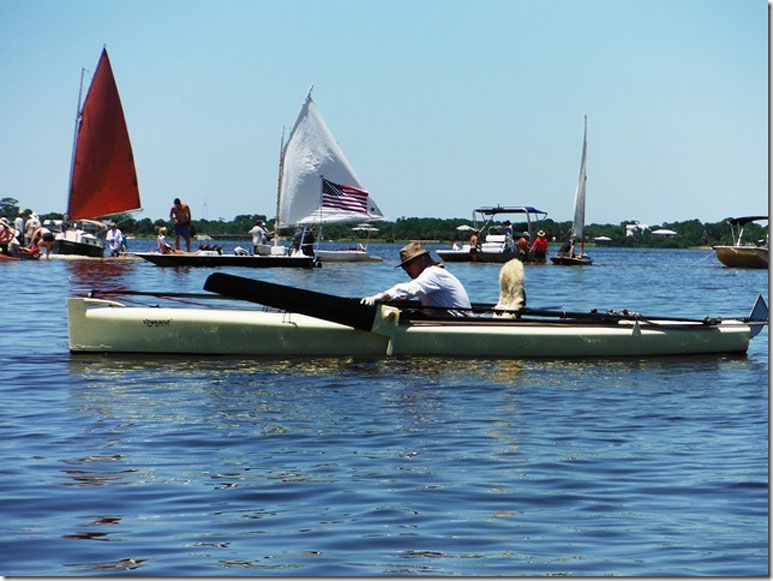 Meade Gougeon - owner of West System Epoxy - makes his way to the beach aboard Voyager his EC racing sail canoe.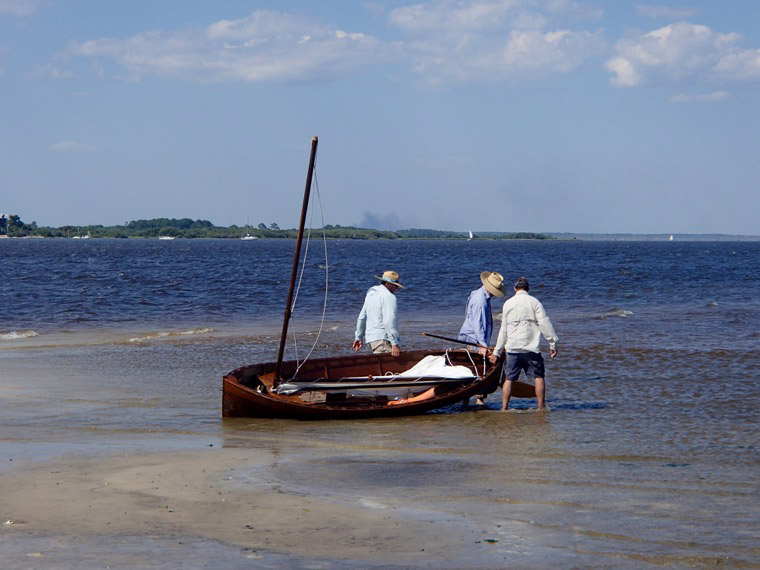 Rob White's tiny Felucca being lifted over the shoals by Wes White and friends.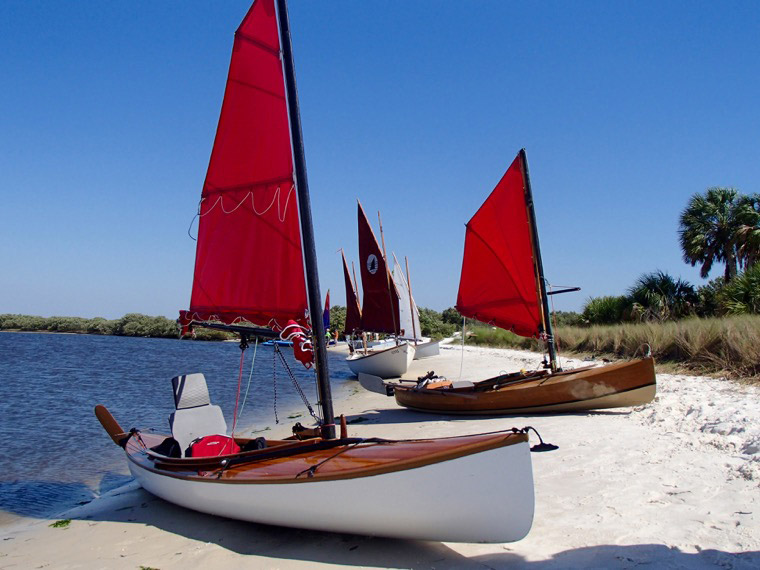 Great shot of Goke's Bufflehead and the original Bufflehead canoe designed by Hugh Horton. SeaPearl Prototype in background.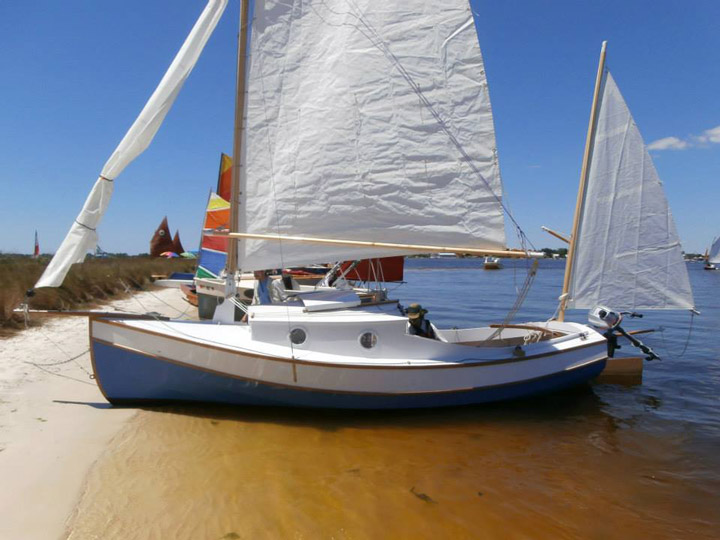 Bernard's Pathfinder on Atsena Otie Key.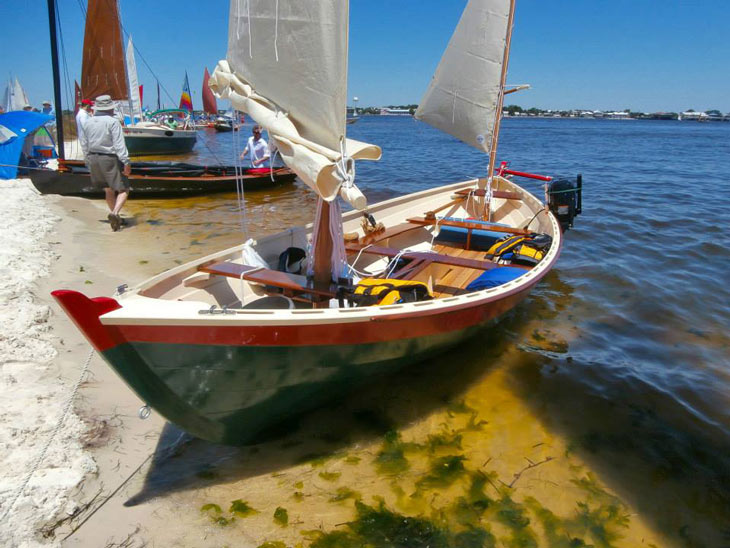 Another shot of Rex and Kathy's Caldonia Yawl - fresh build.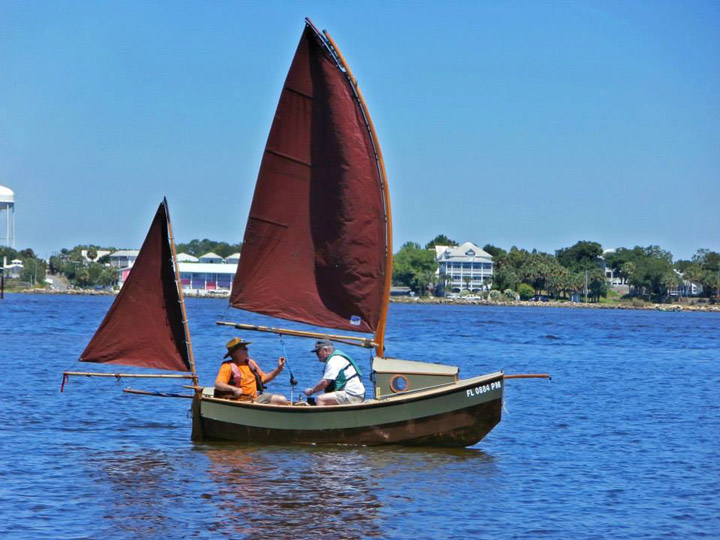 The SCAMP with yawl rig sailing.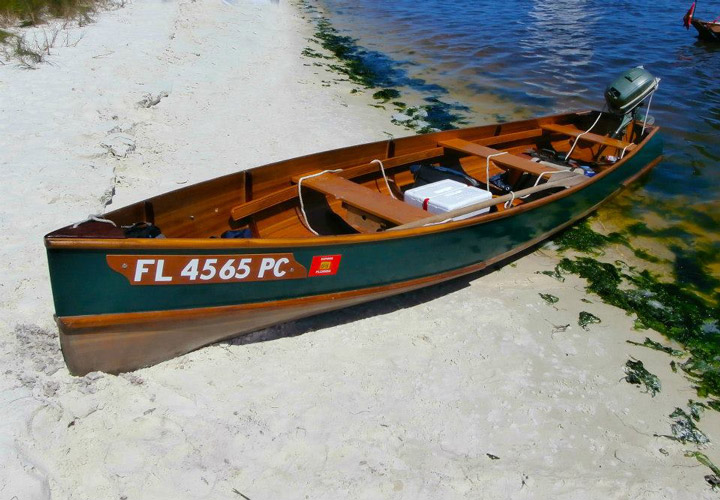 Pat Ball's strip planked Rob White Sport Boat.

Patrick Johnson's Sea Screacher - a Ross Lillistone Phoenix III sailing in light airs on Saturday.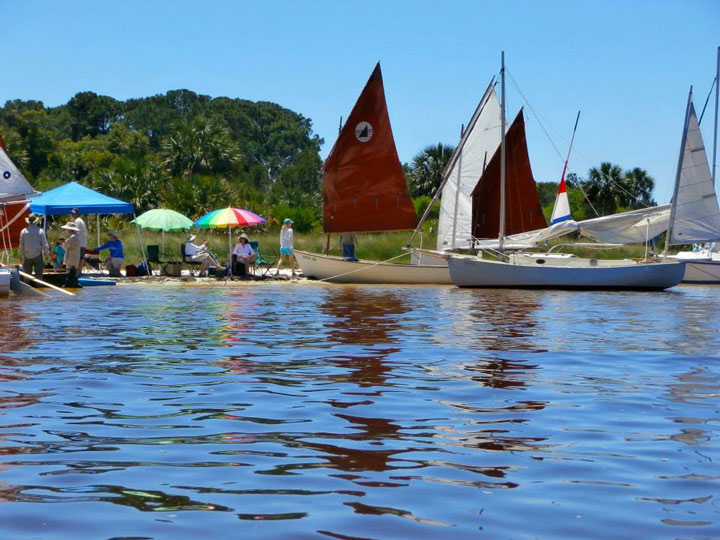 Some people bring all the comforts to stay awhile!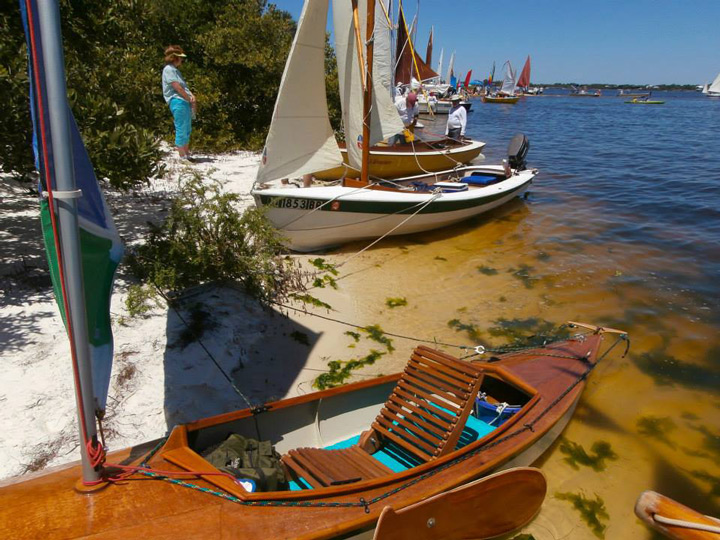 Sail canoe, Tom Busenlener's Phoenix II with sloop rig.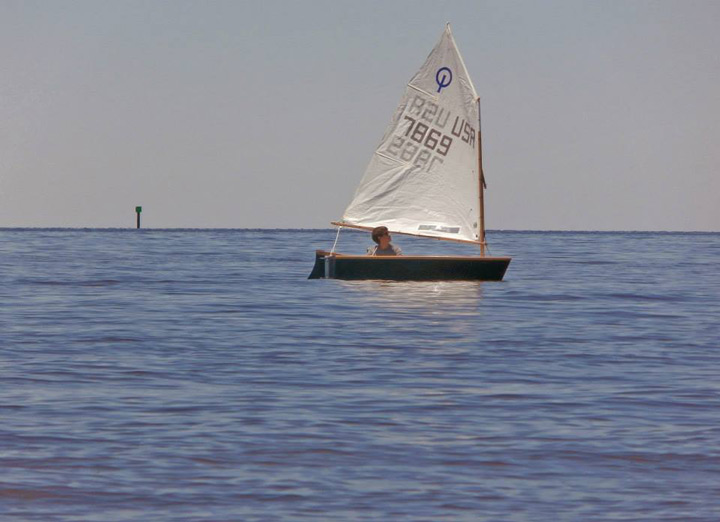 The black Opti was back again this year!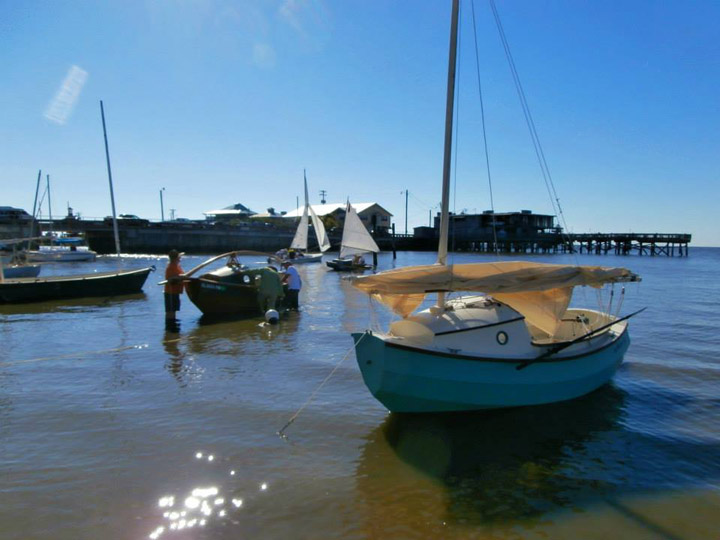 Two SCAMPS at the Island Place - low tide.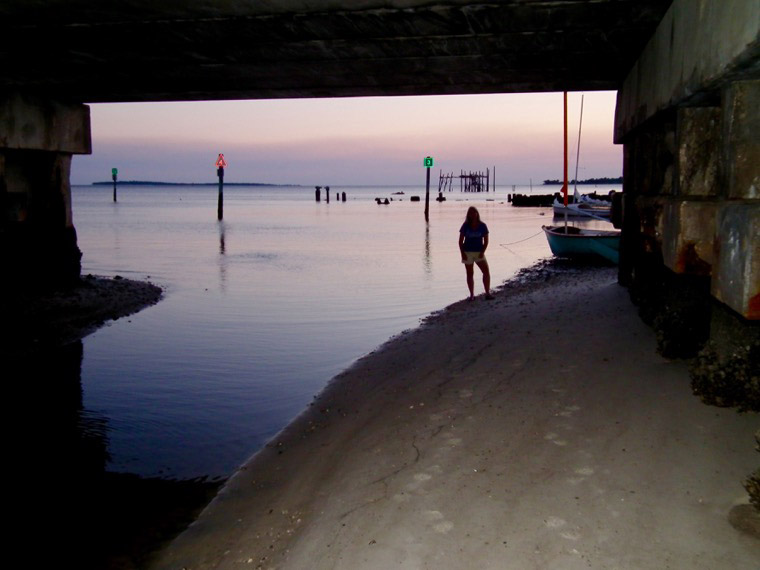 Christi Lewandowski looking under the bridge to the inner harbor. Low tide is really low tide at Cedar Key!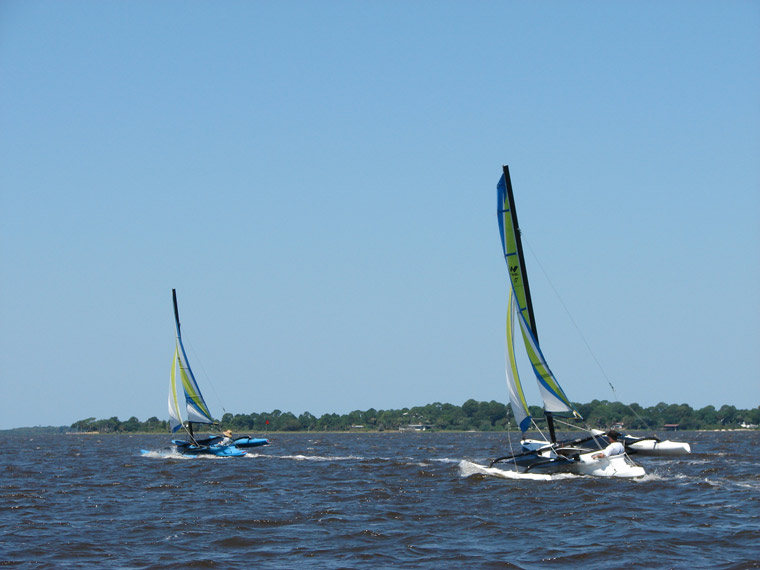 There they go! Still out there playing in the wind as seas. Join us next year - 1st full weekend in May!