The 2015 Florida 120
Photos by Pat Johnson, Scott Widmier, and others as submitted to FaceBook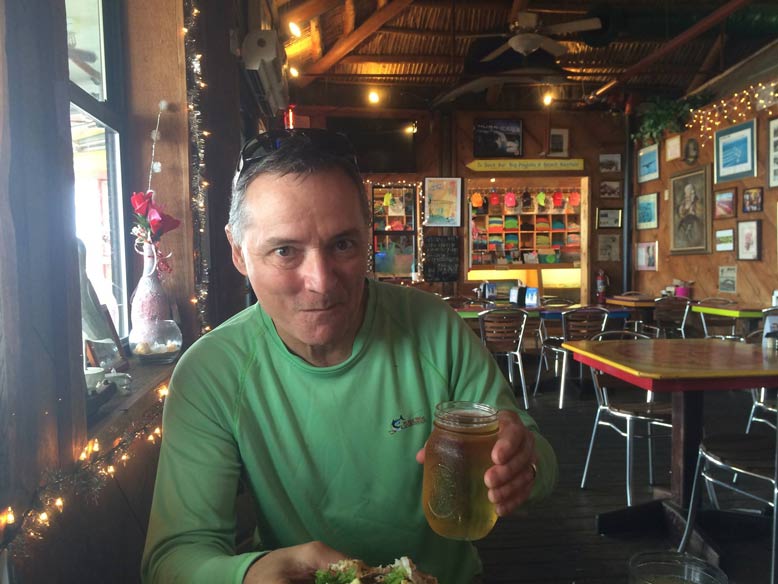 Ted Jean and I enjoyed a great meal at Juanna's Pagoda - Sailor's Pub before taking off for Big Sabine Point on Wednesday.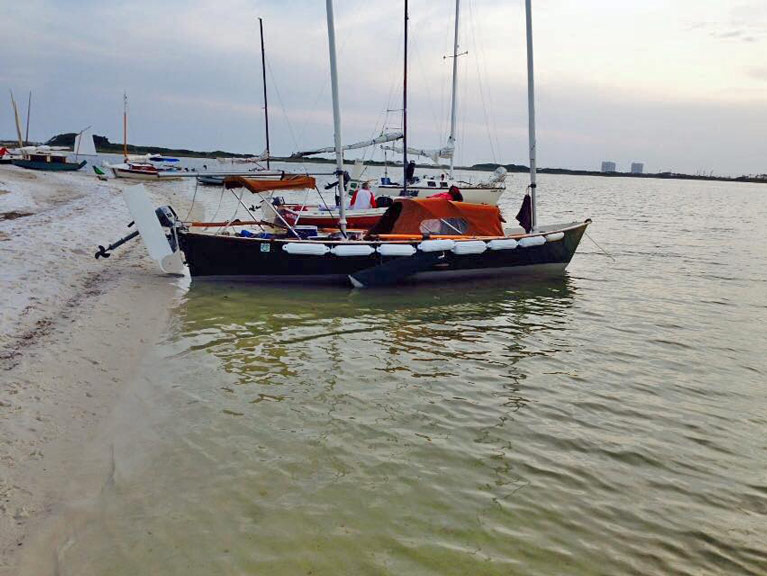 Ted's SP Hideaway snugged down at Big Sabine Point.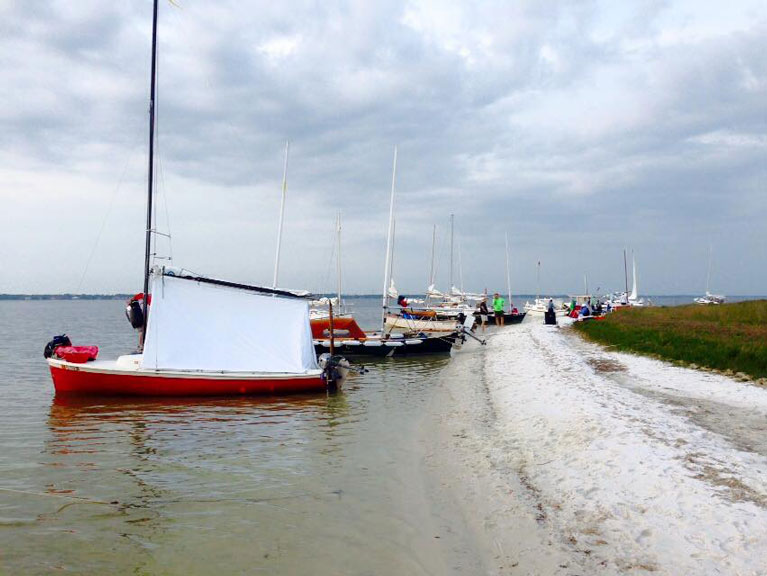 Tim Webb's Red Witch with condo tent set up.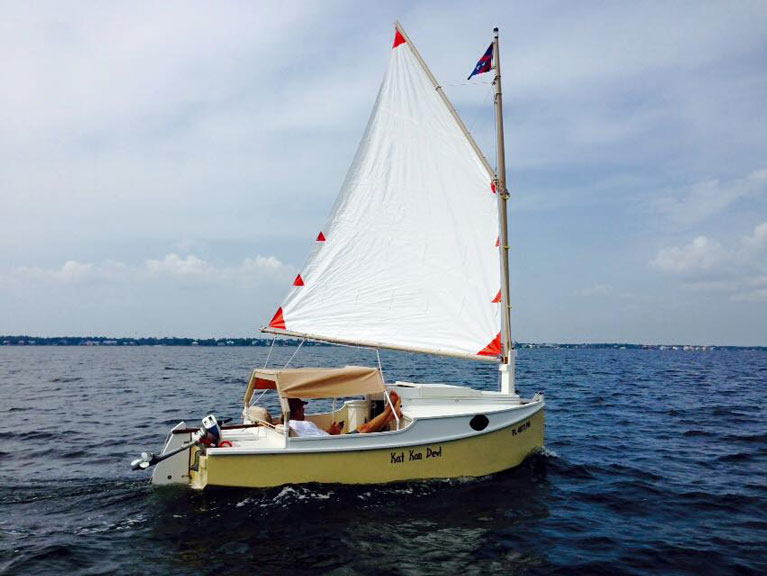 Patrick Johnson of Wellington FL, sailing his Fat Cat "Kat Kan Dew" east on Thursday.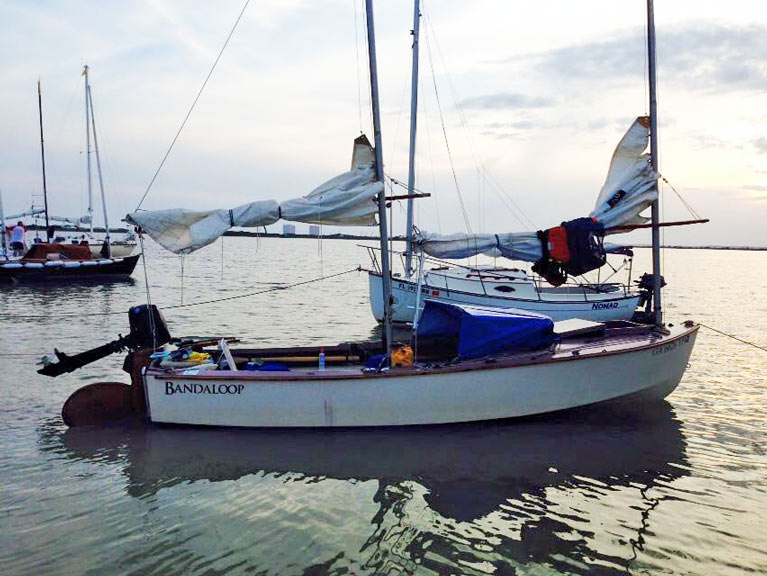 John Bell's Bandaloop, CS 17, with Ron's ComPac Suncad Nomad behind.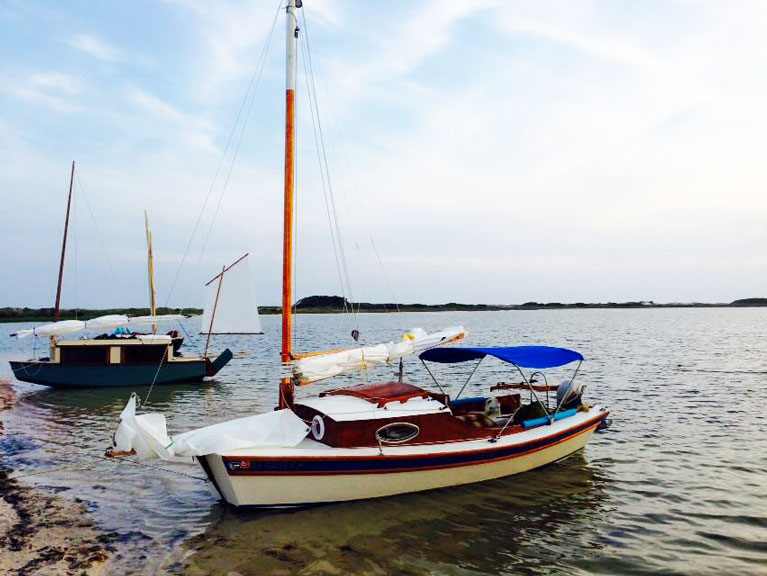 Scot Widmier's self designed sloop based roughly on a San Francisco Great Pelican. First time out.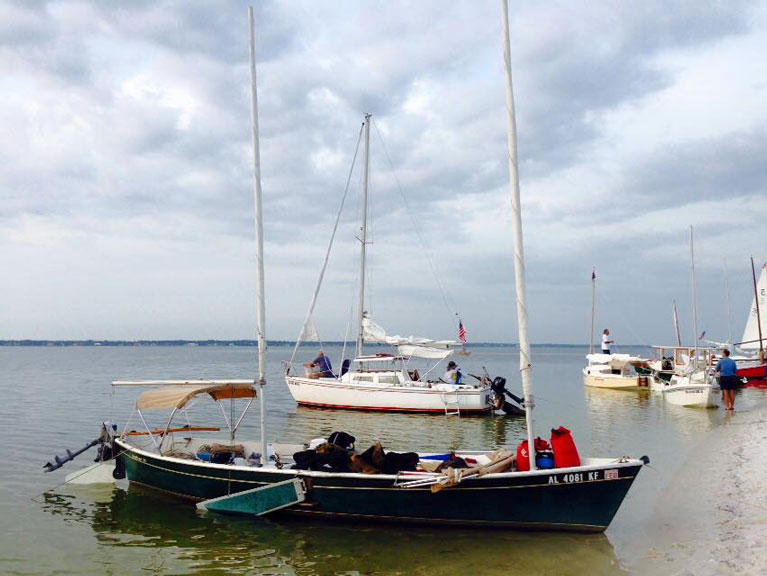 Charles Brooks' SeaPearl at Big Sabine Point on Wednesday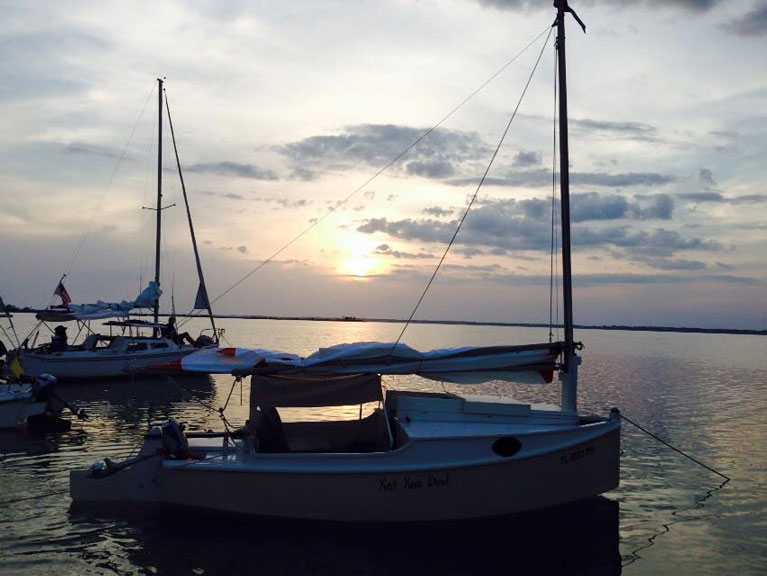 Sunset on Big Sabine Point - Santa Rosa Sound -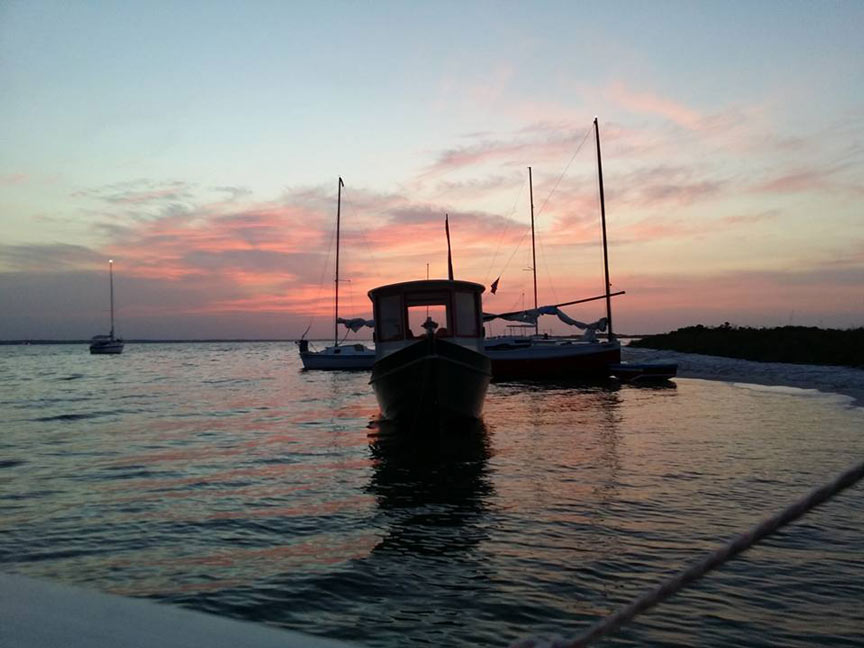 Sunrise on Santa Rosa Sound. Pat Johnson's power launch in foreground.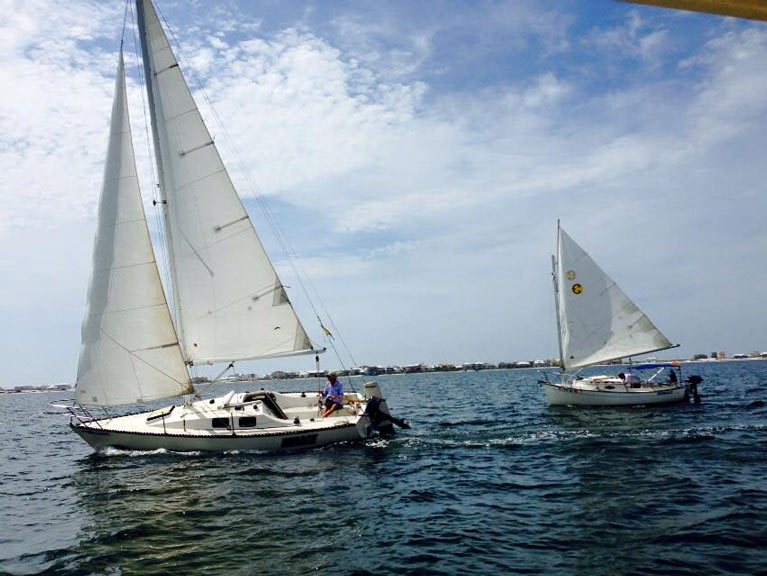 Pat Jackson's fast sloop passing Ron Hoddinott's slower SunCat - Ron is looking for his phone to take a photo. It was gone.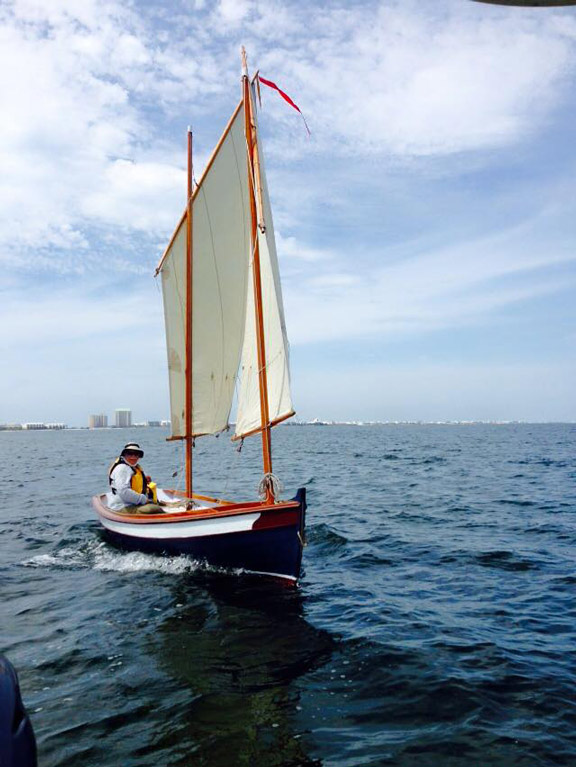 Doug Engh sailing his Penobscot 17.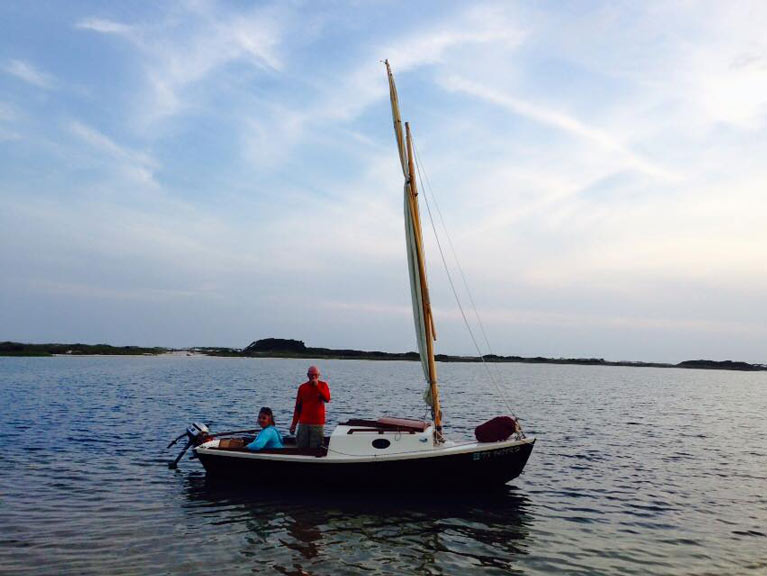 Aaron Ward and his Nancy's China from Garden Valley Texas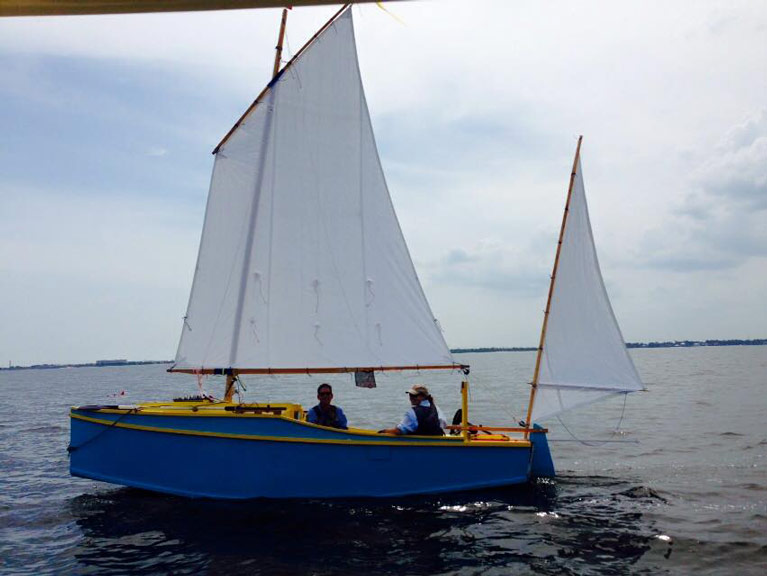 John and Amanda Huff's Norms Boat from Wewahitchka, FL.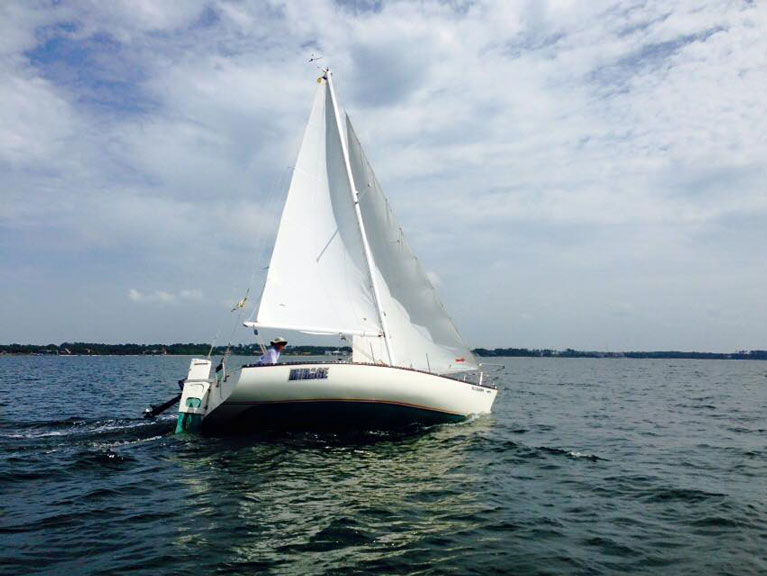 Pat Jackson's Mirage showing his fleet vessel on Thursday's sail to Specter Island.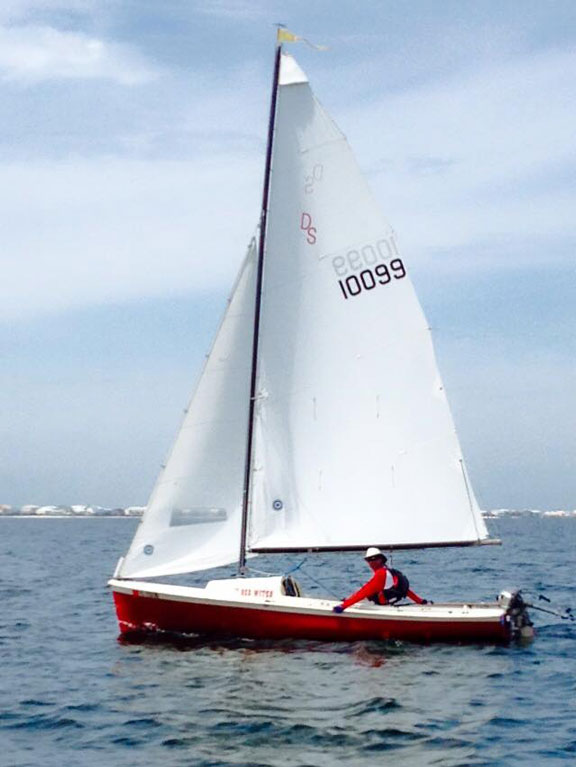 Tim Webb with his well sailed O'Day DaySailor II.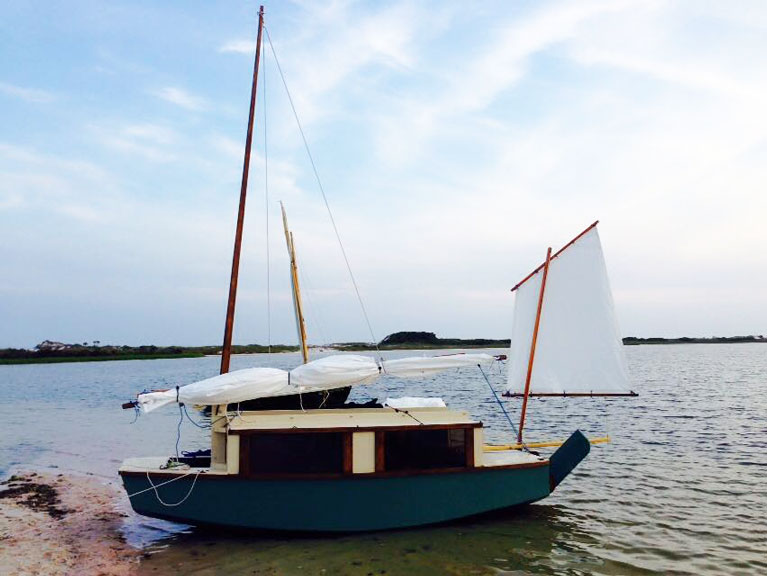 Scott Gosnell and daughter Savannah Sailed this just built Michalak IMB.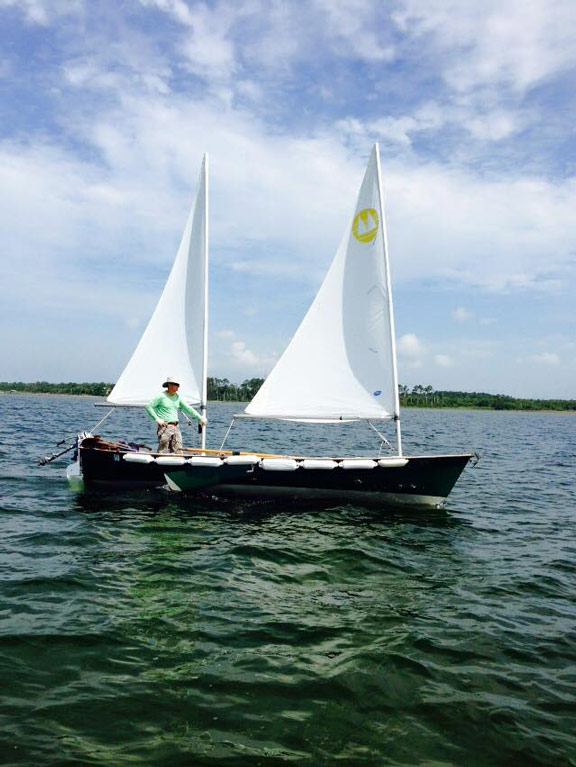 Ted Jean led the fleet for a while on Thursday in Hideaway, a SeaPearl 21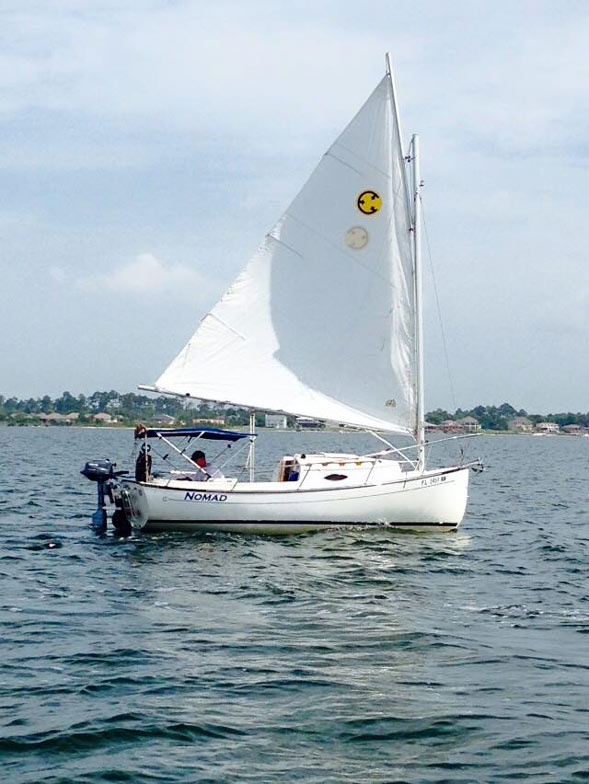 Here's Ron Hoddinott adjusting the new auto pilor on Nomad, his ComPac SunCat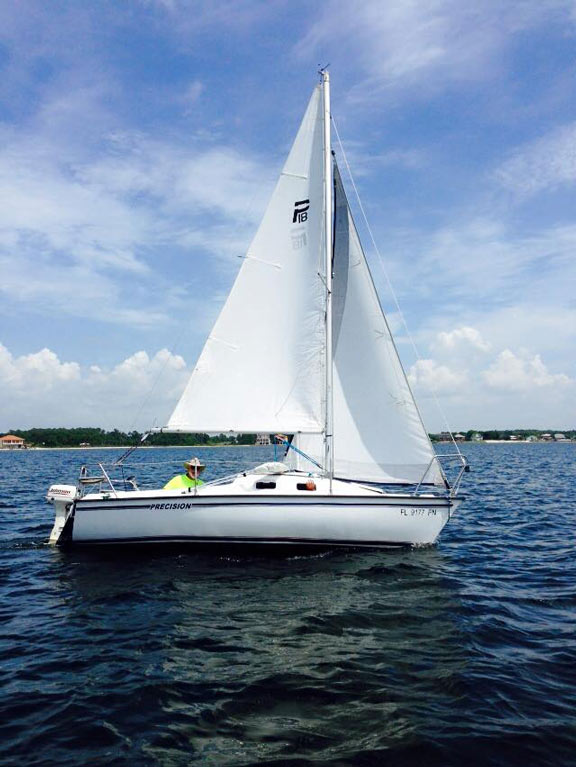 Lou Reis aboard "Laid Back" his Precision 18.

Spectre Island anchorage on Thursday night.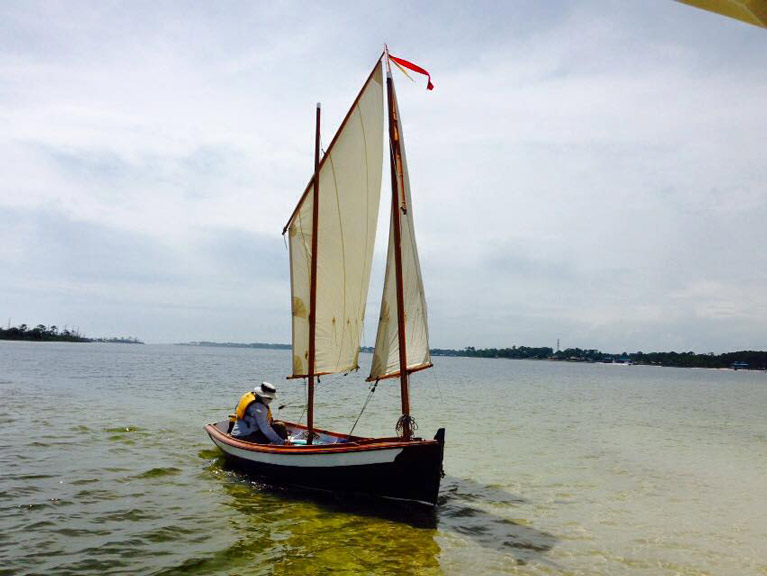 Doug Engh landing the Penobscot 17 at Spectre Island.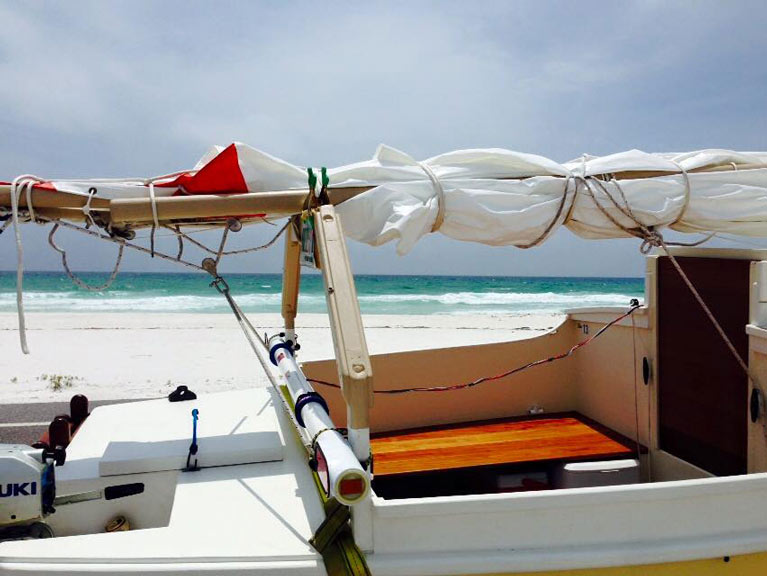 Pat Johnson taking a beach break!

Sand Island anchorage - note hills in background. A rough day, but look at all the boats!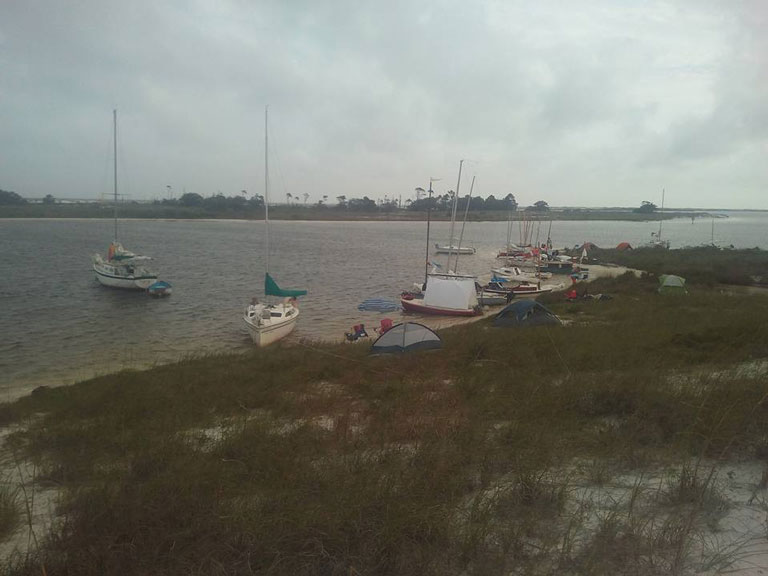 West end of Sand Island on Friday or perhaps Saturday morning.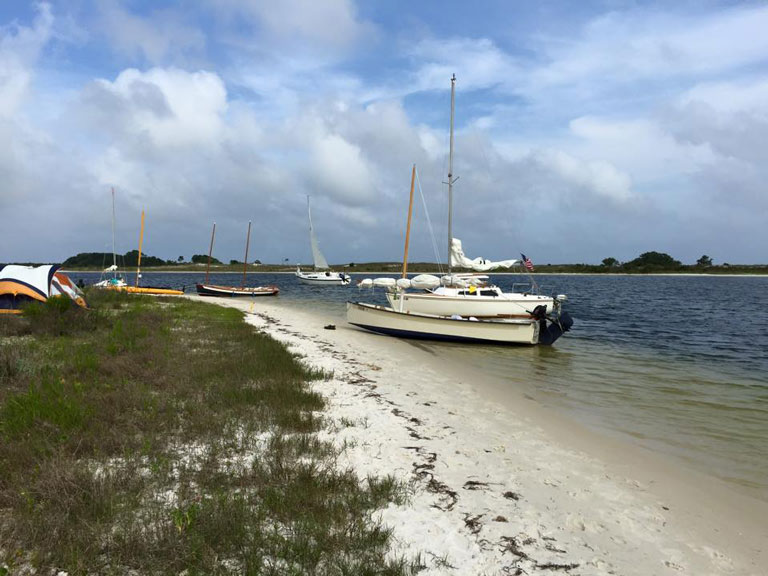 Sand Island anchorage.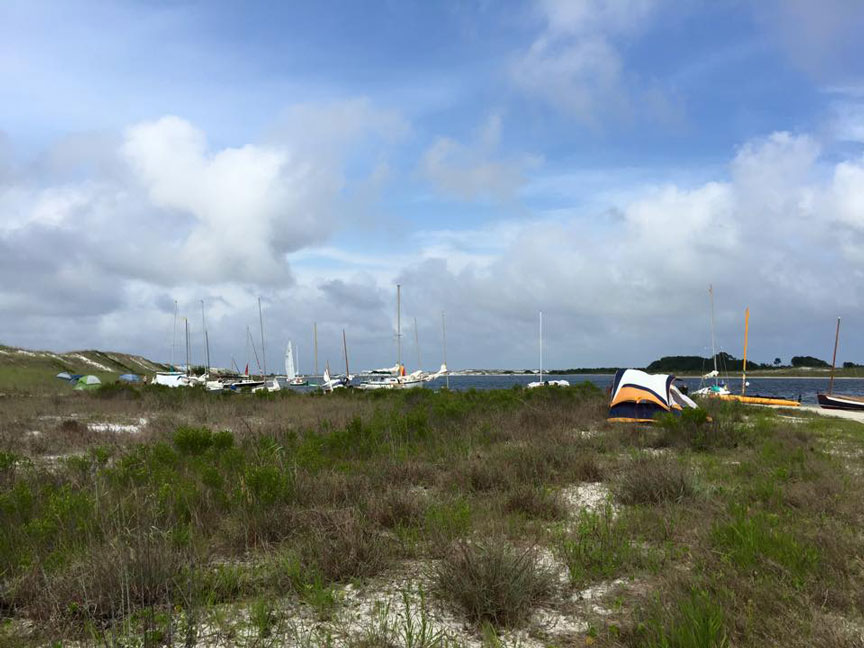 More Sand Island.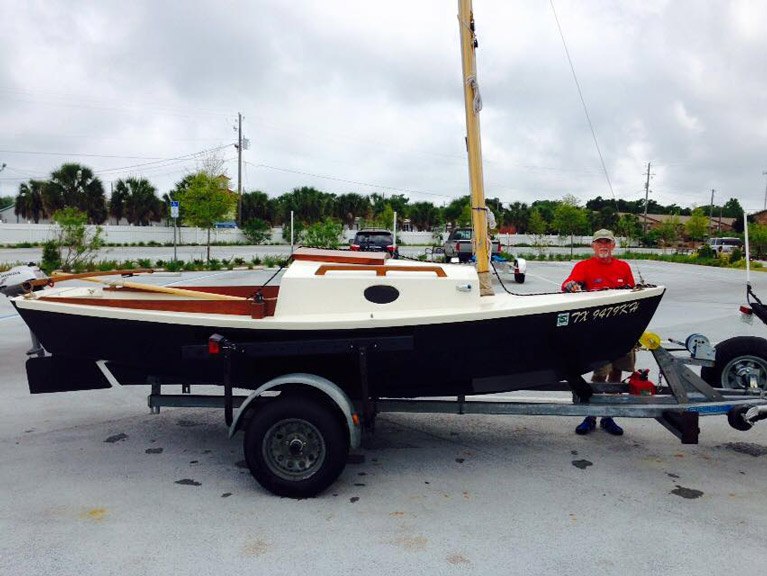 Aaron Ward with his Nancy's China.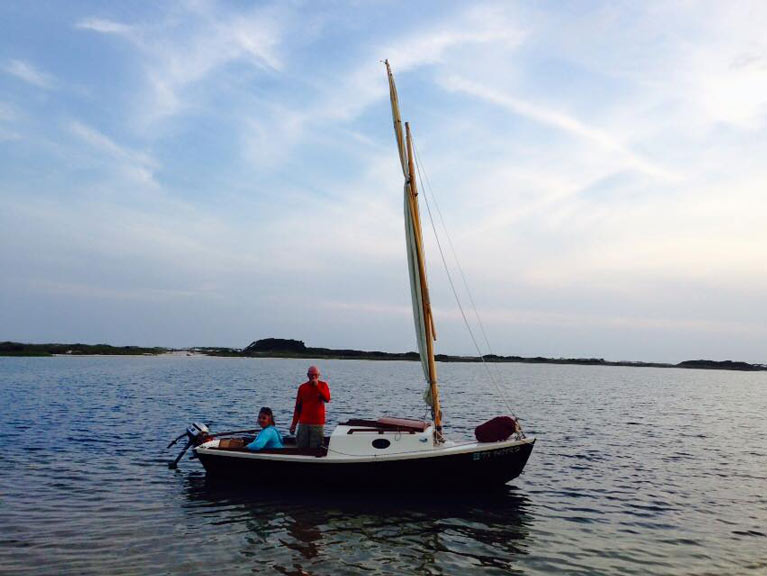 Aaron heading out.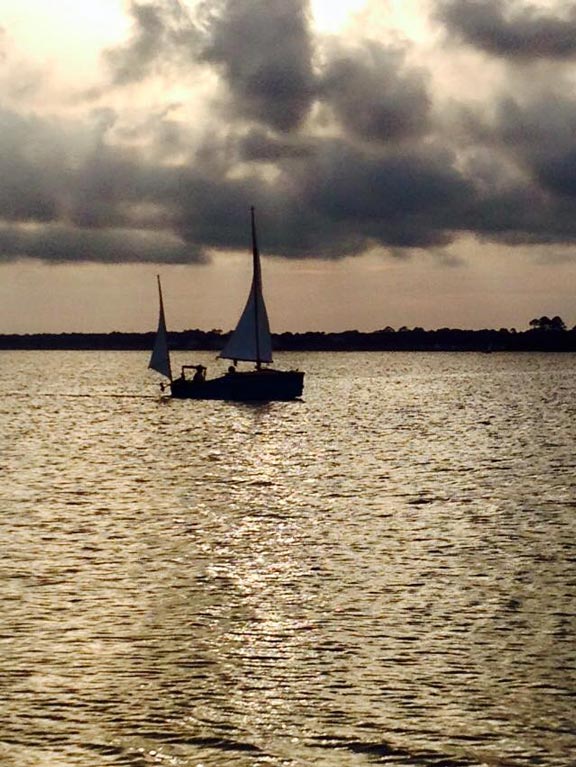 Norm's Boat in afternoon light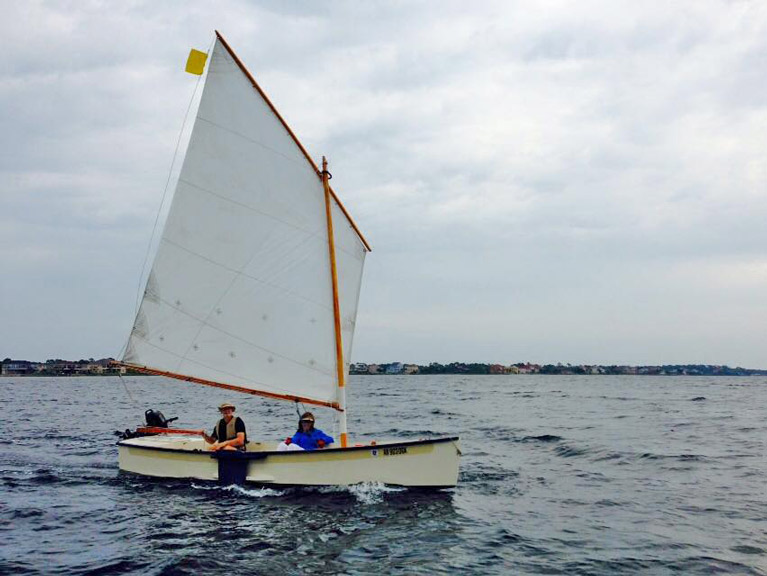 Is this Phillip Lea's 18 foot open lug rig?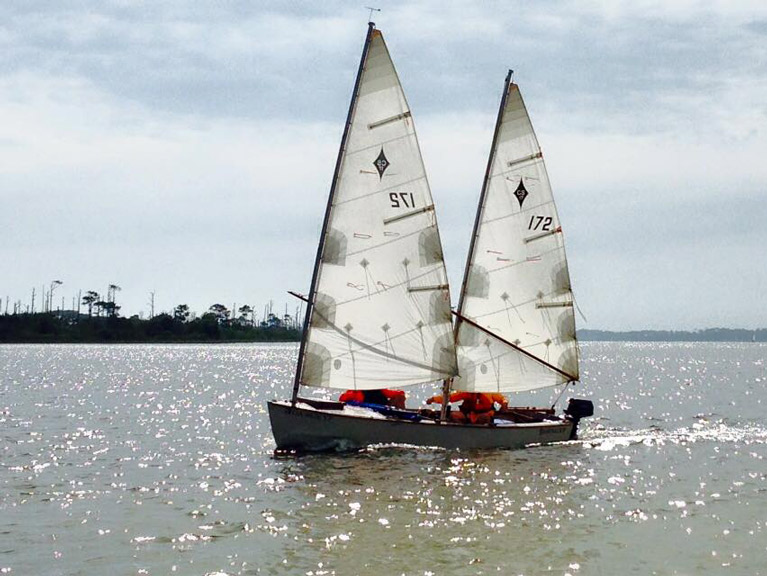 Bandaloop steaming in to Sand Key.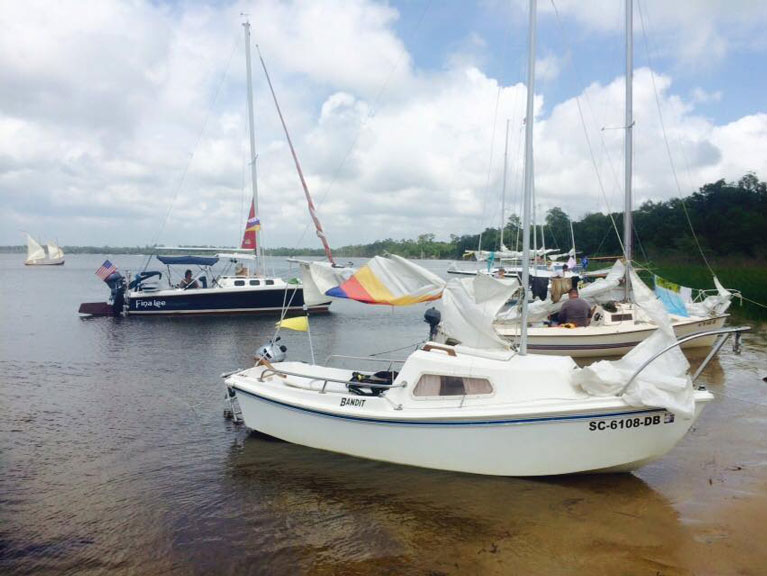 The final anchorage - Skull Island in East Bay - Shawn Payment's Potter 15 "Bandit" in foreground.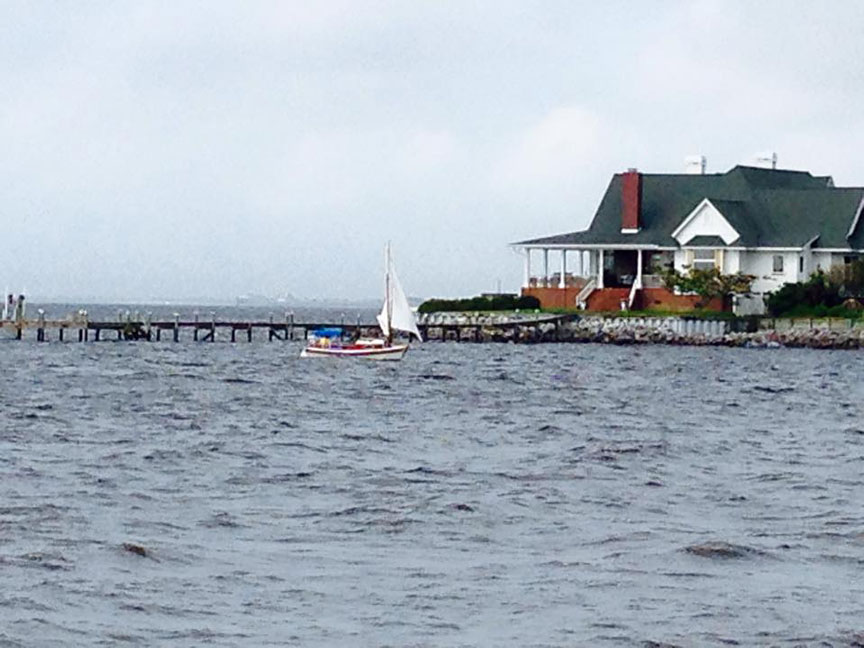 Scott Whitmiere's Sloop running for home on Sunday - Bayou Chico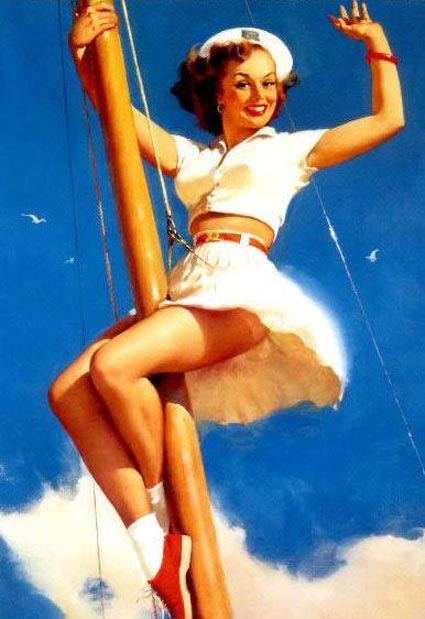 Best kind of day marker to indicate that you are anchored.
See you next time!