Lake Tarpon Daysail - May 2015
Photos by Holly Bird, Rex and Kathy Payne, and Ron Hoddinott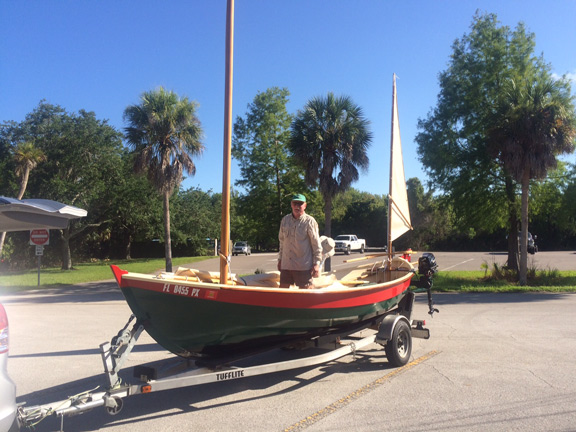 Rex Payne rigging their new Caldonia Yawl - Kathleen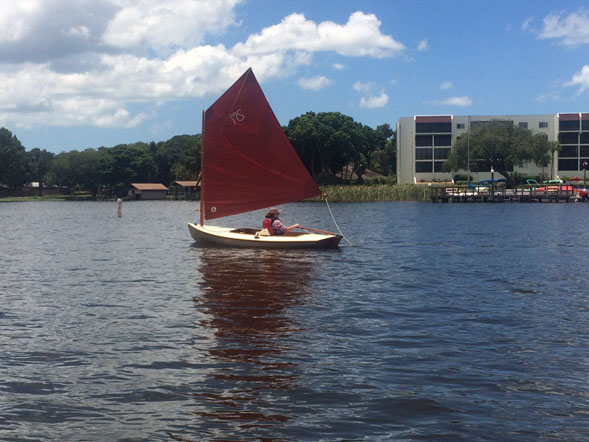 Holly Bird in Goshawk - Crawford Melonseed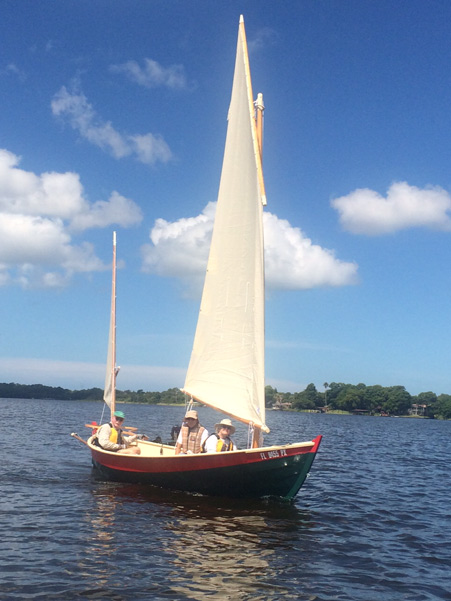 Kathleen with guest Tom Steinmetz aboard.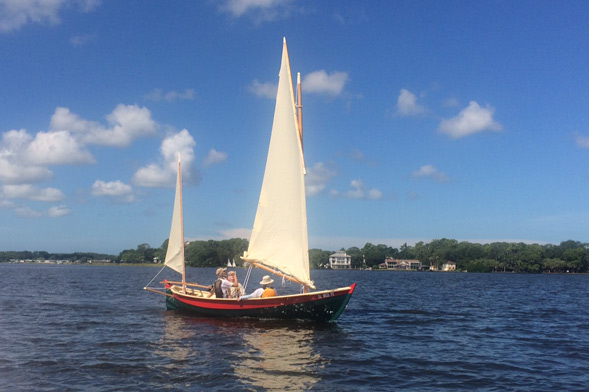 Beautiful boat on a nice day.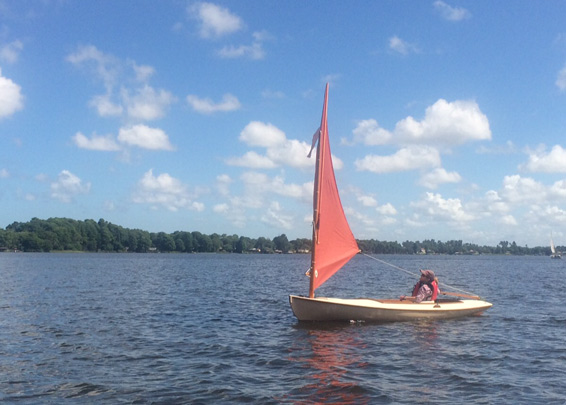 Holly searching for the breeze.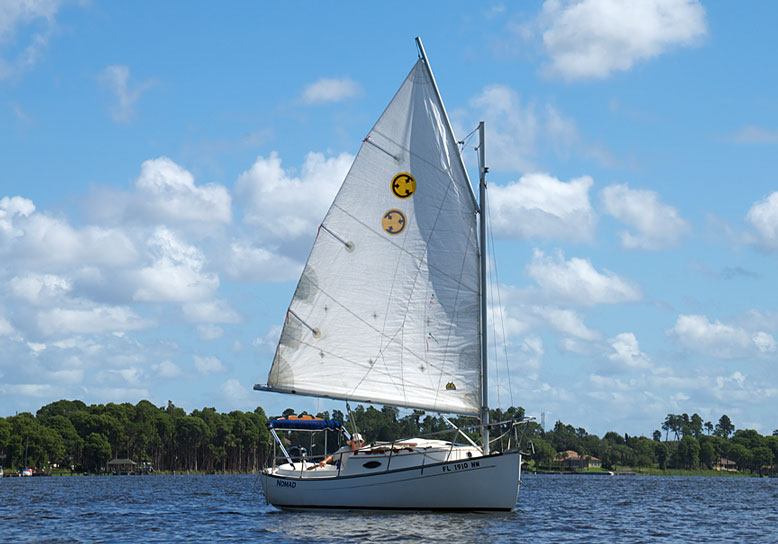 Ron's ComPac SunCat - Nomad.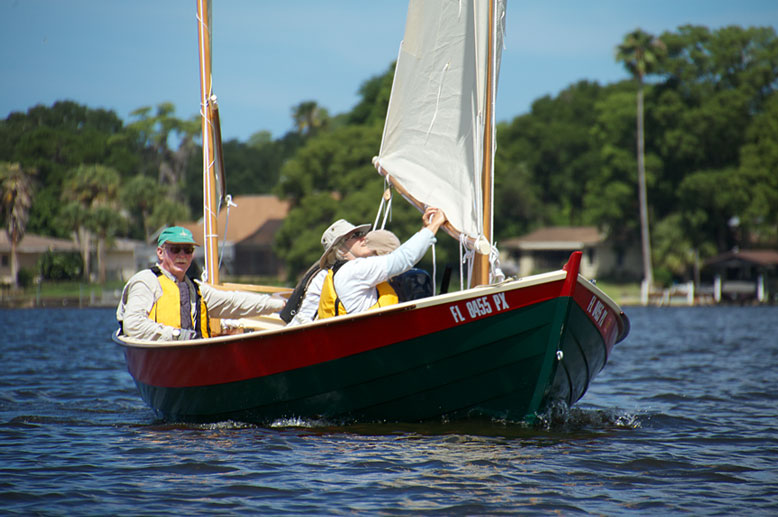 Here comes the Kathleen!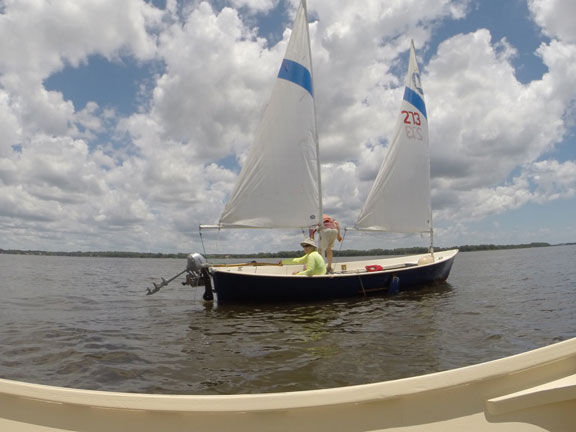 Tim Horsman's SeaPearl with friend Alder at the helm.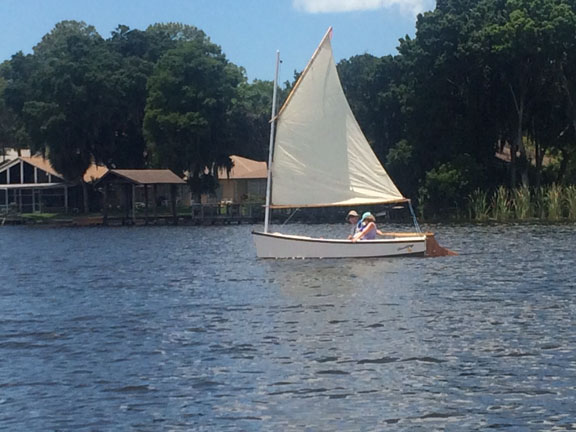 Dennis and Carol's Scat Cat - Duckling.
Tom and Barb Lincoln's SunCat Gatito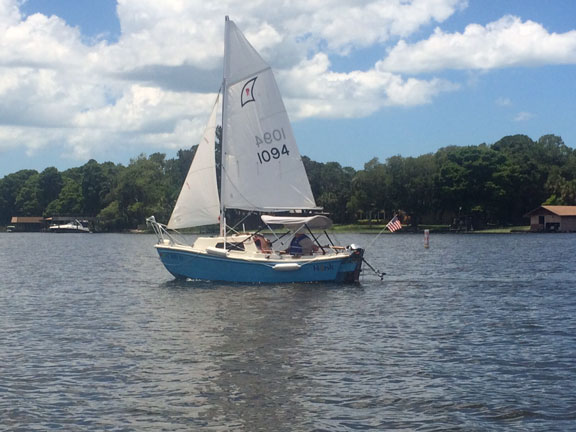 Kevin Riley's Potter 15, Hank.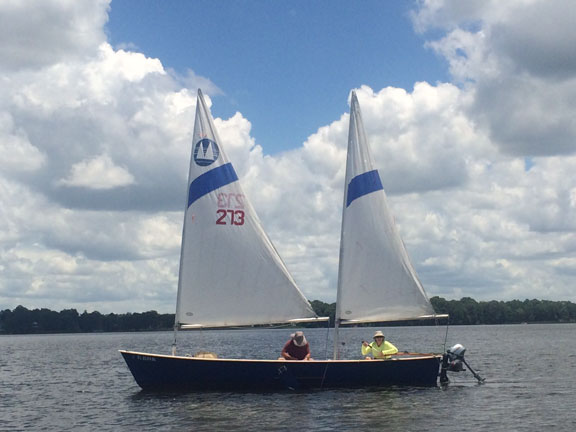 Tim and Alder sailing the SeaPearl 21.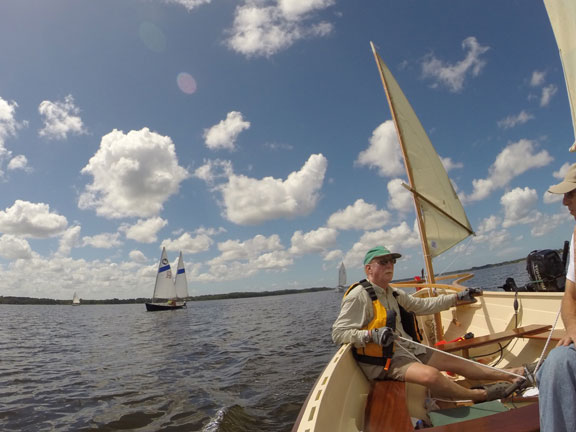 Fisheye view from the Kathleen.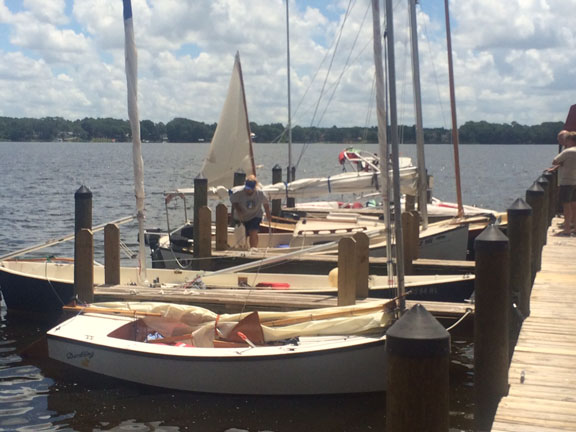 At the Tarpon Turtle docks. They have dock boys to help, but we helped each other.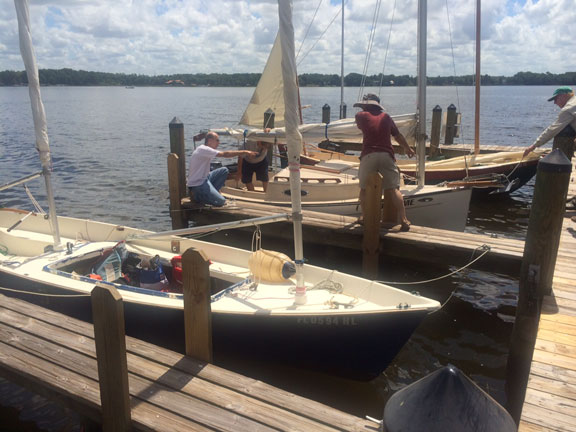 Tim and Tom helping Tom Lincoln with Gatito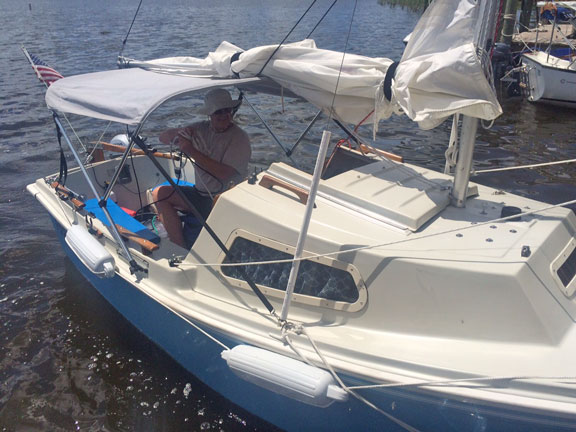 Keving coming in for lunch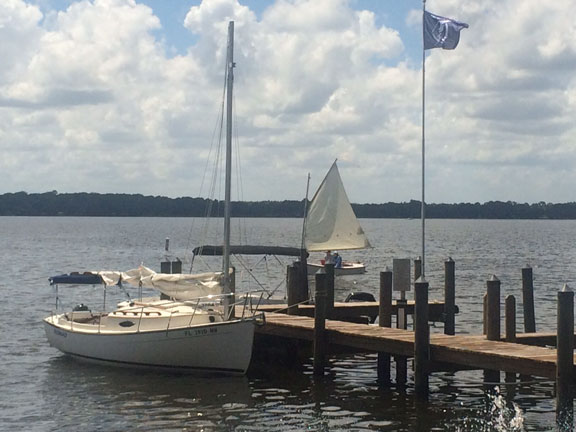 Dennis and Carol's Duckling sailing in. Nomad on the docks.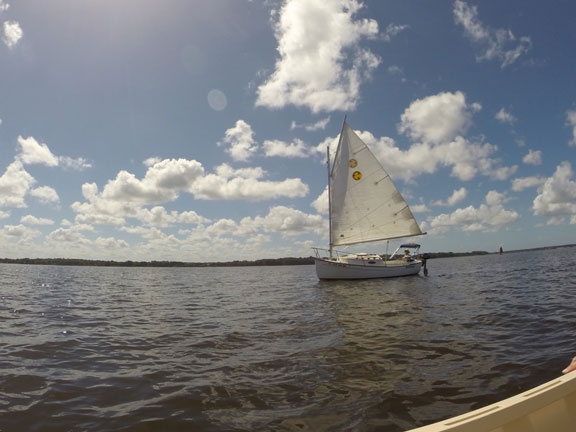 Nomad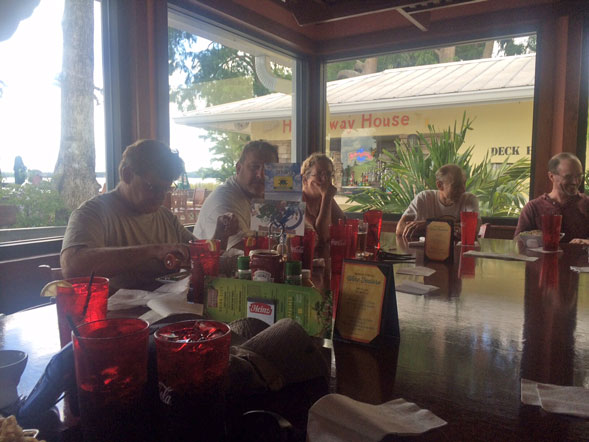 Huge table to sit the 14 of us. Great service and food this time!
(Kevin Chris and Susan Tom and Tim left to right)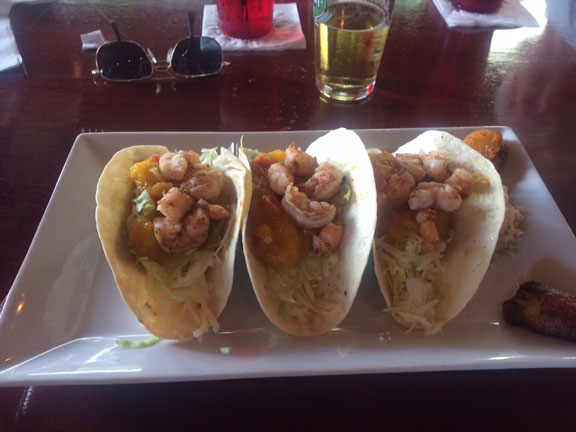 Yummy shrimp tacos! New chef!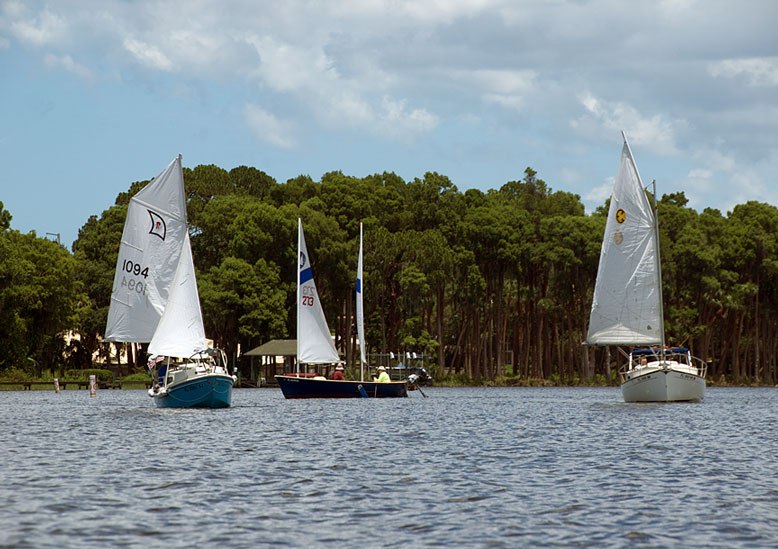 Leaving the Turtle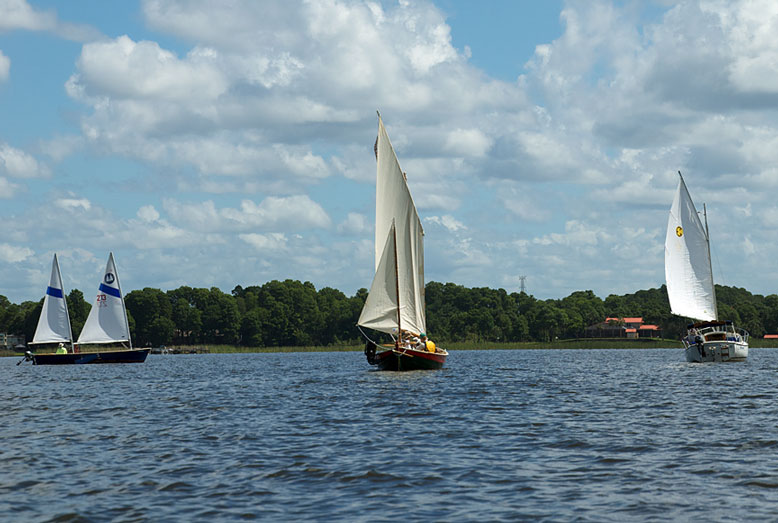 Heading back to the ramps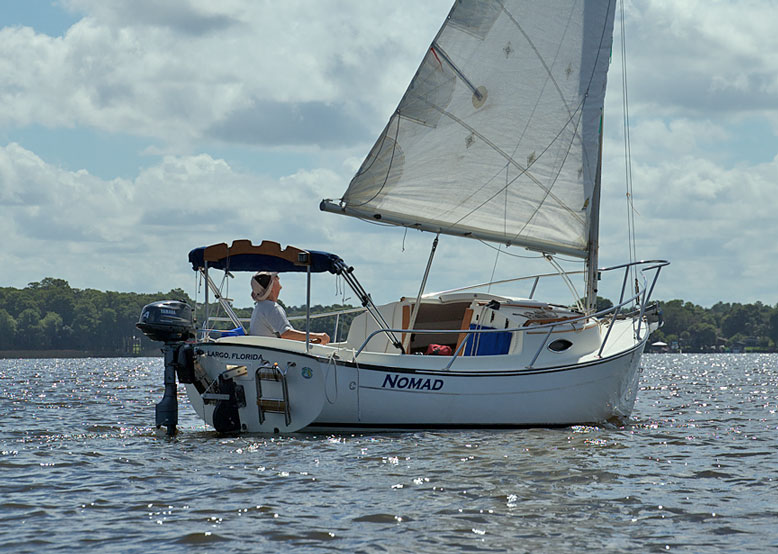 Had a good day! Come sail with us next time at Lake Harris!