Lake Harris - June 2015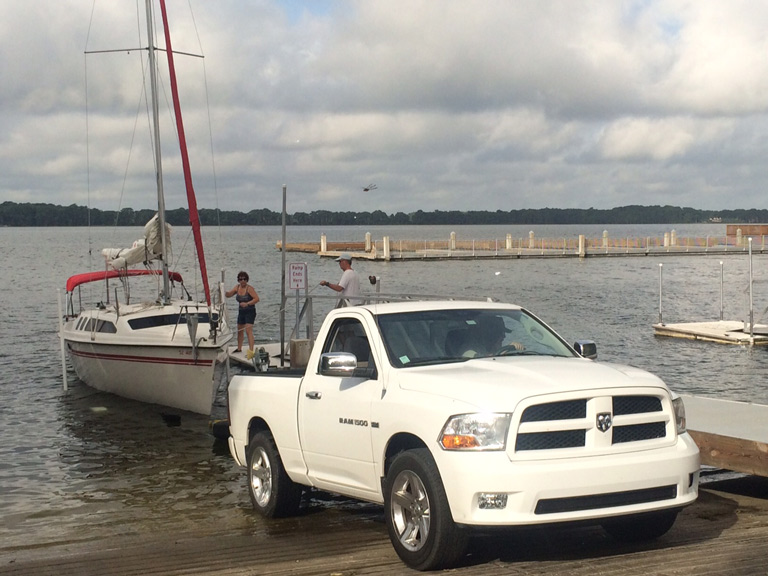 Ed and Becky launching St. Somewhere.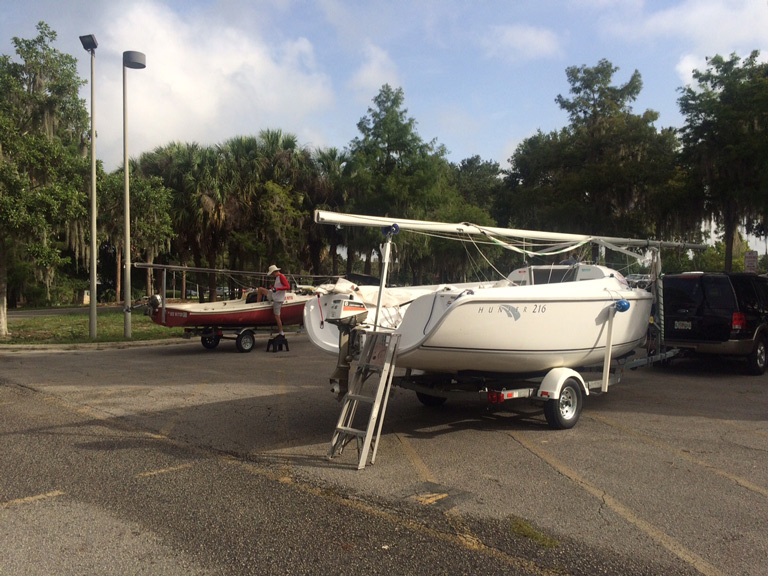 Tim and Ray set up at Hickory Point.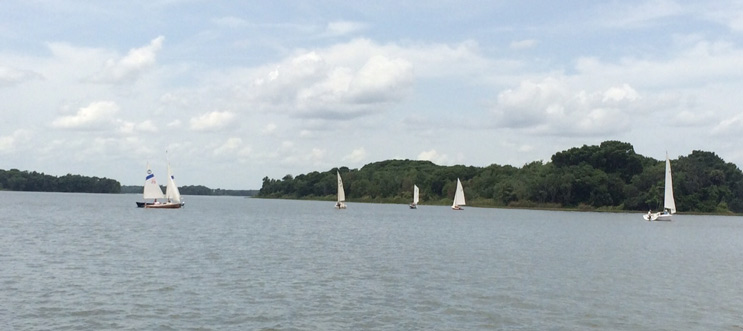 11 boats out on the lake!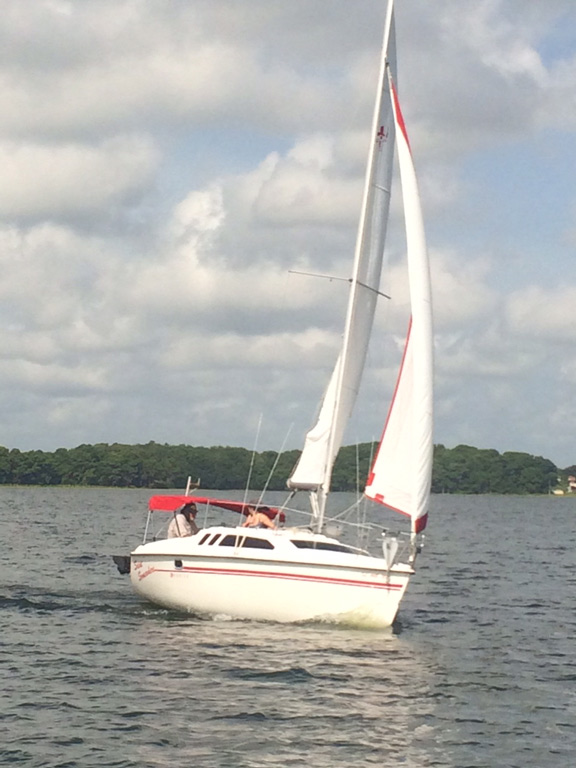 Ed and Becky's Hunter sailing well.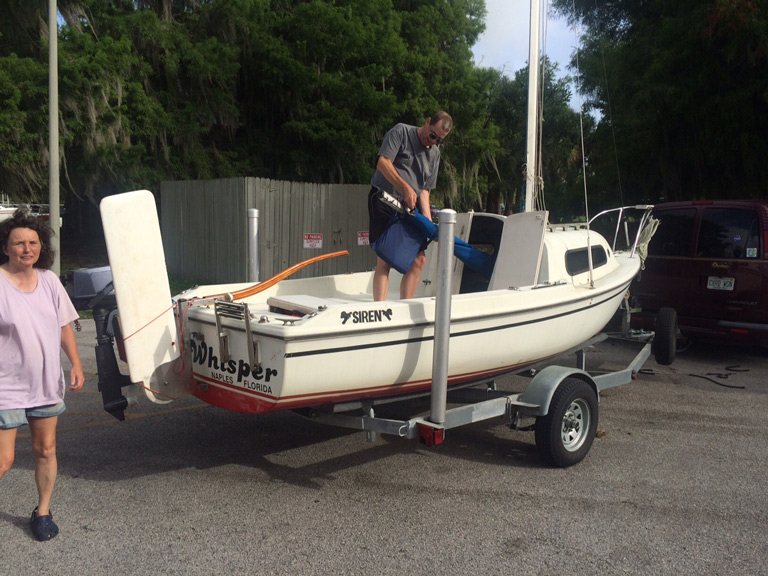 Ruth and Terry's Siren rigging at Hickory Point.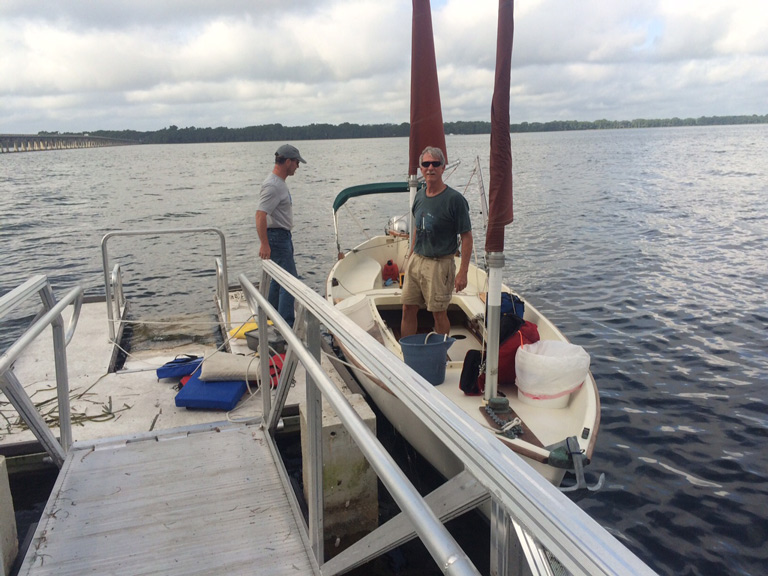 Scott Smith's SeaPearl - Tim Horsman checking it out.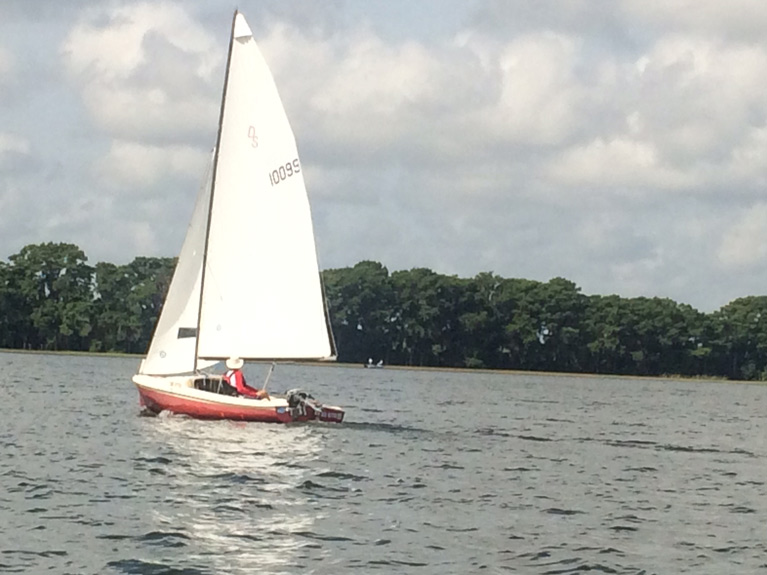 Tim sailing off.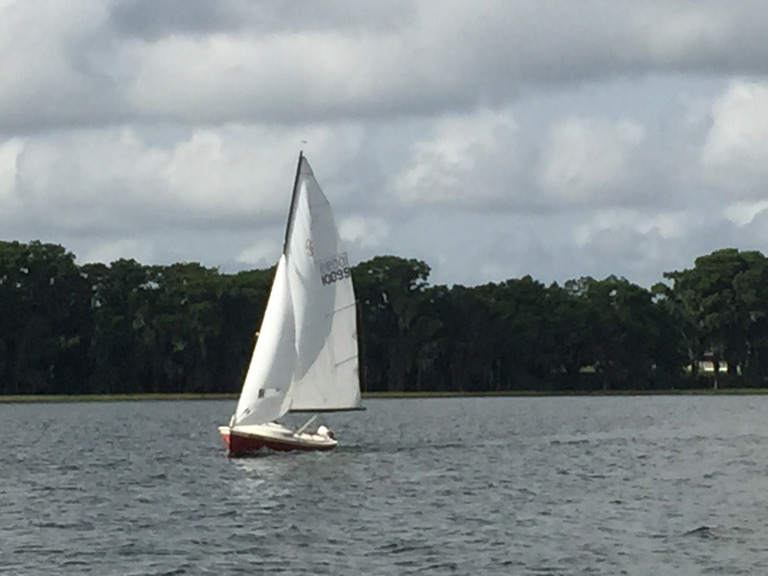 Tim's O'Day DS II - The Red Witch.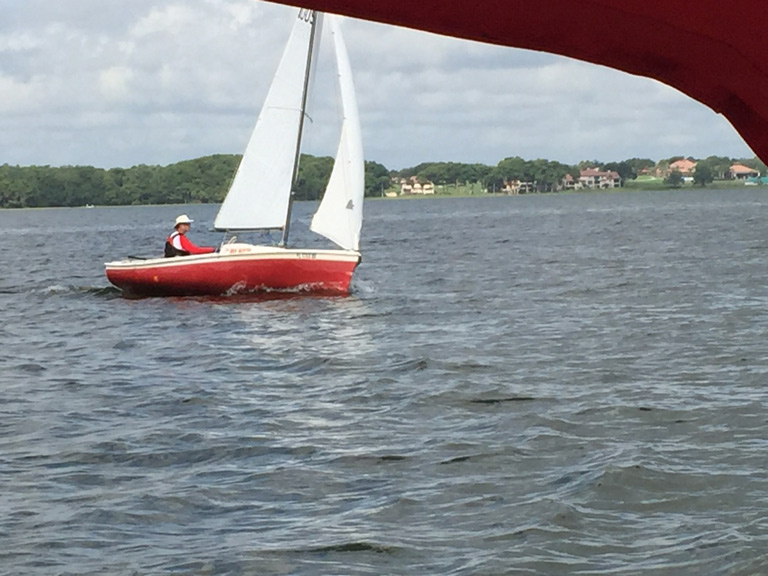 Red Witch sailing in the moderate air.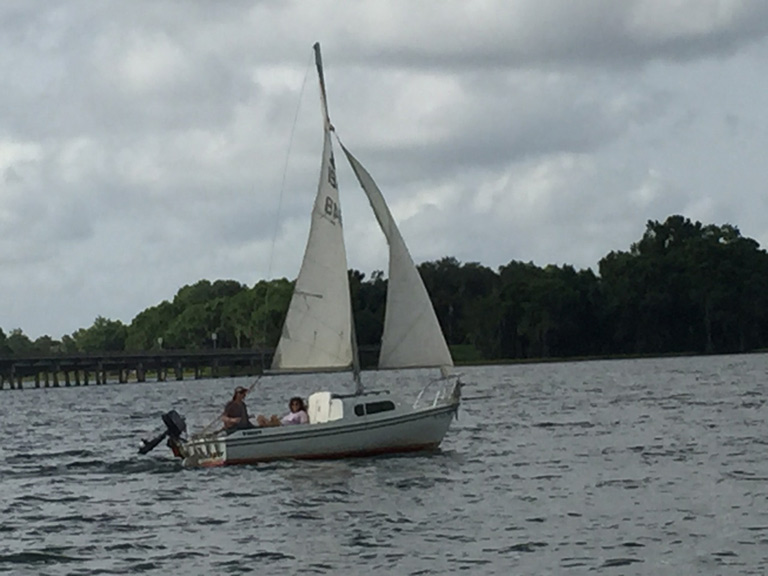 Whisper enjoying the breeze.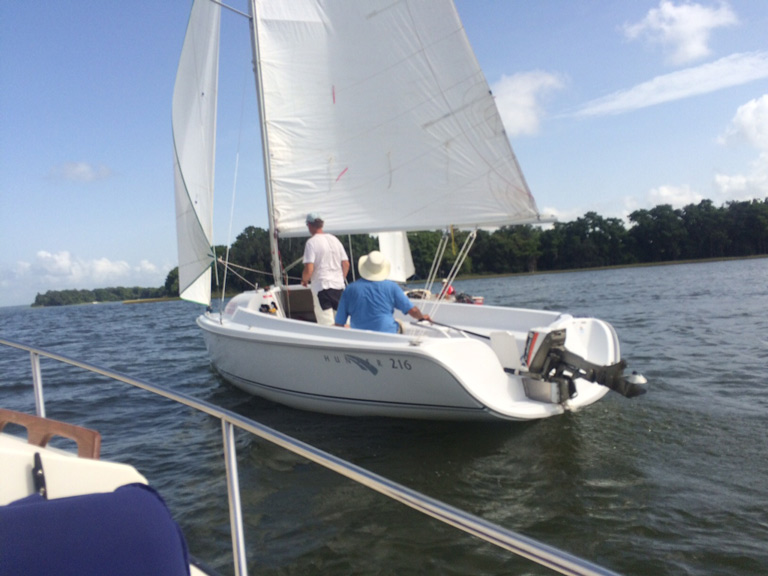 Ray Almodovar's new Hunter 216 - a really fast boat!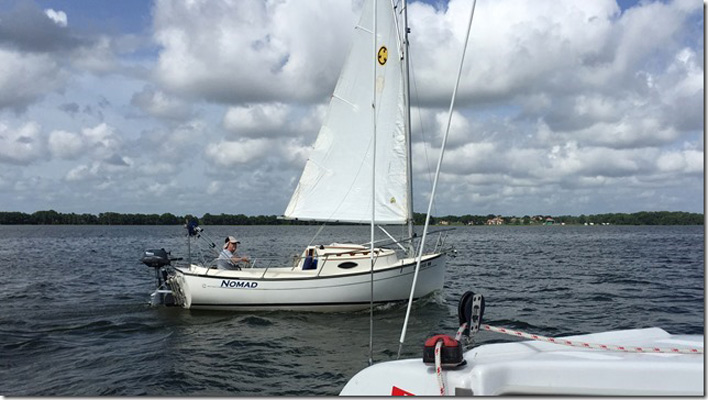 Nomad - Ron Hoddinott's ComPac SunCat.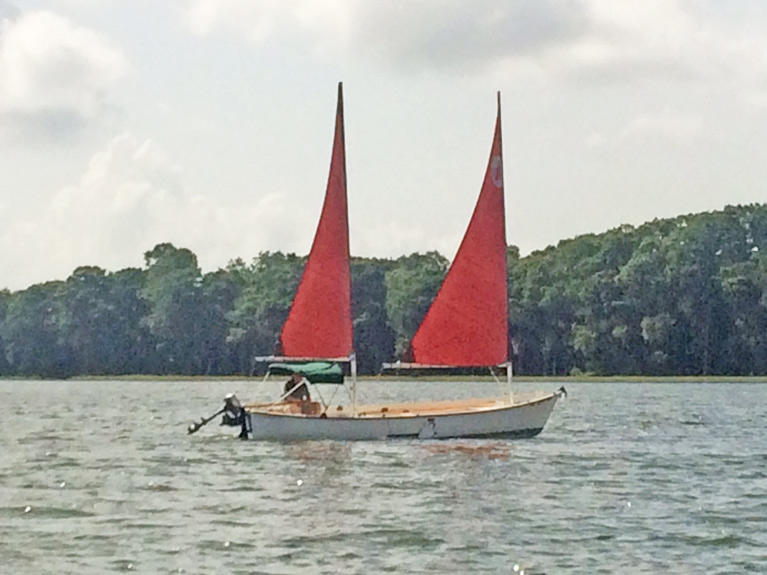 Scott Smith's SeaPearl at speed.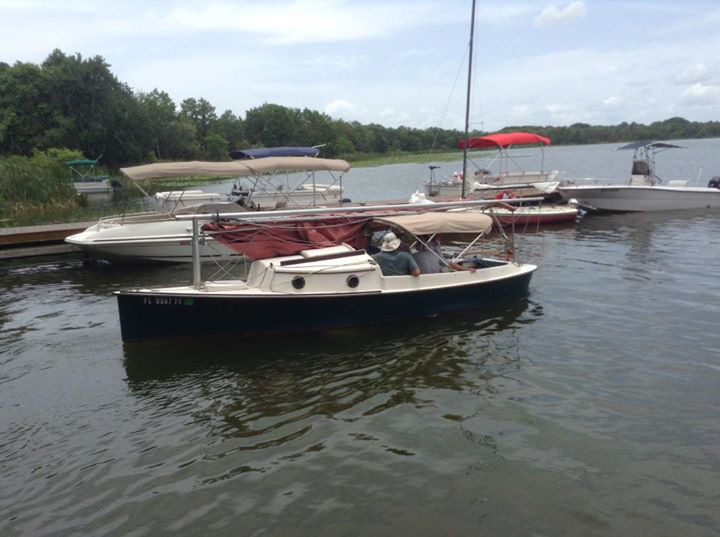 Steve Wood's water taxi to the dock.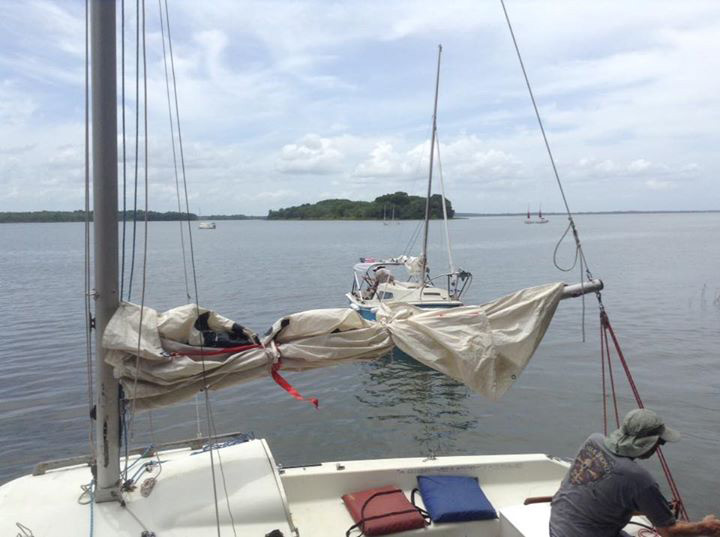 Kevin's Potter 15 arriving at the dock.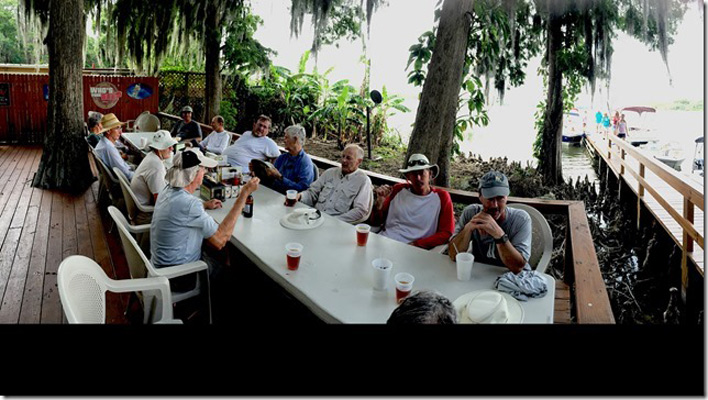 Here's the Squadron table in the shade - good grub.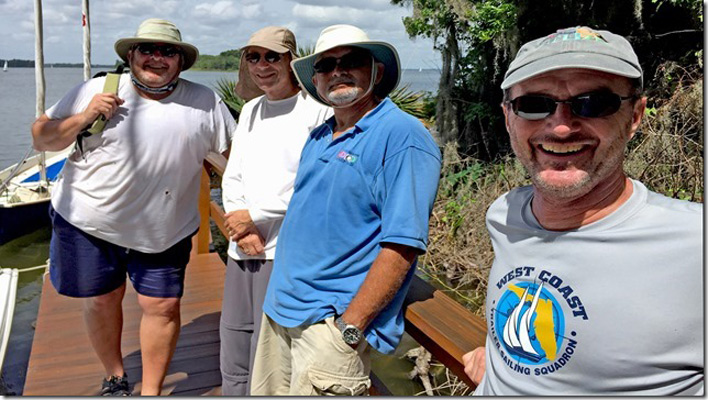 Chris, Tom, Ray, Tim - on the docks after lunch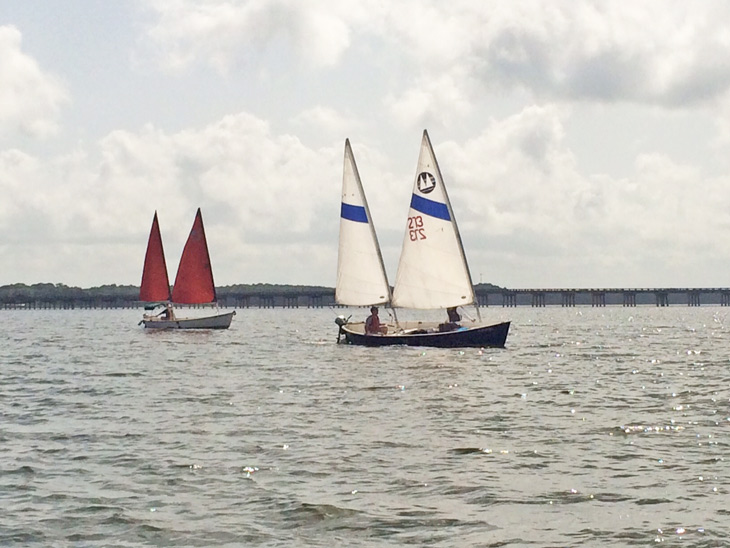 Scott and Tim's SeaPearls enjoying the moring breeze.