Silver Glen Springs - June 22-24
Photos by Ron Hoddinott, Ryan Hoddinott, and Ed Combs.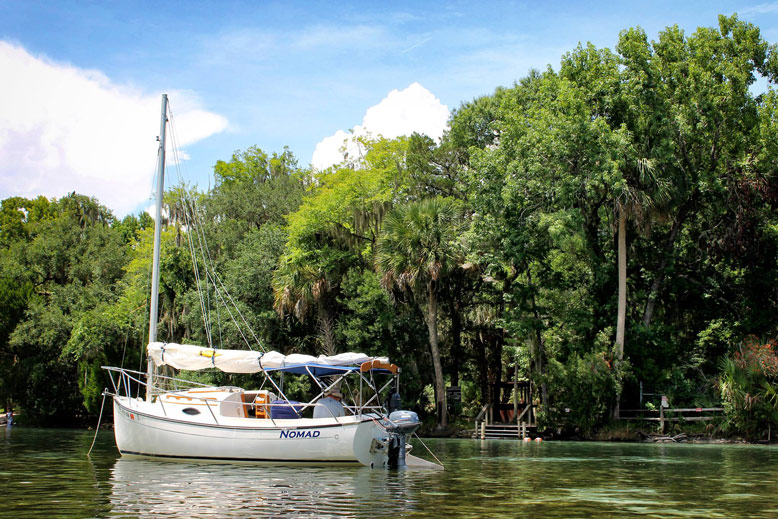 Nomad in the Spring - Photo by Ryan Hoddinott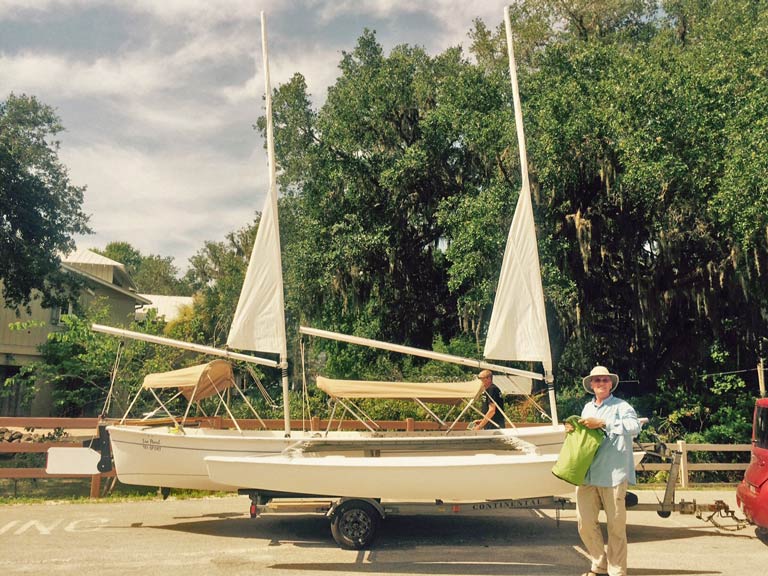 Andrew Tyson's SeaPearl Tri - at Astor Ramp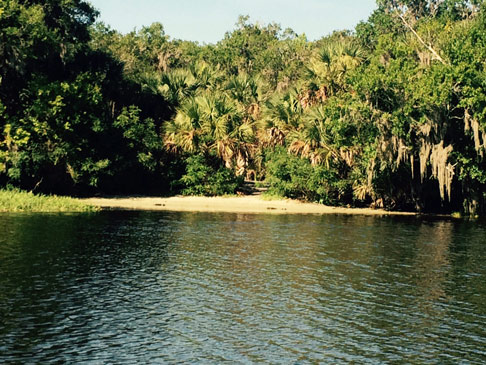 Blue Island Camp - near Marker 21 St. John's River.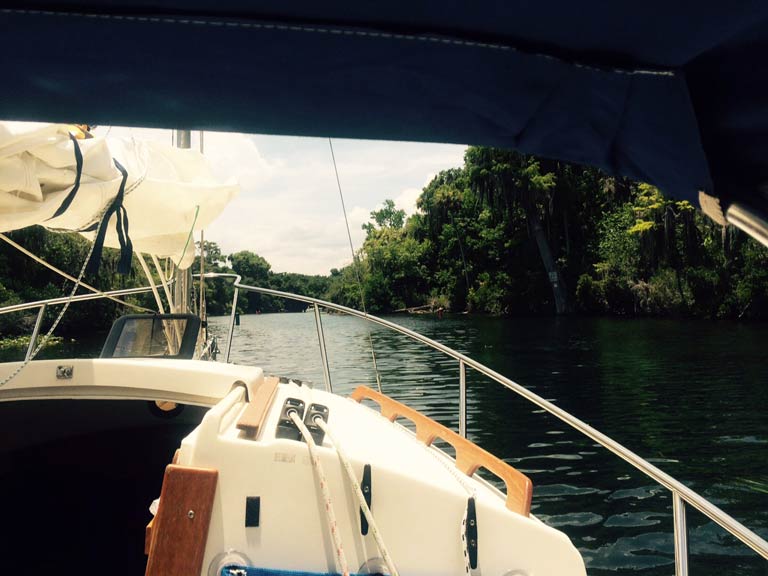 View from Nomad's cockpit - entering the spring run.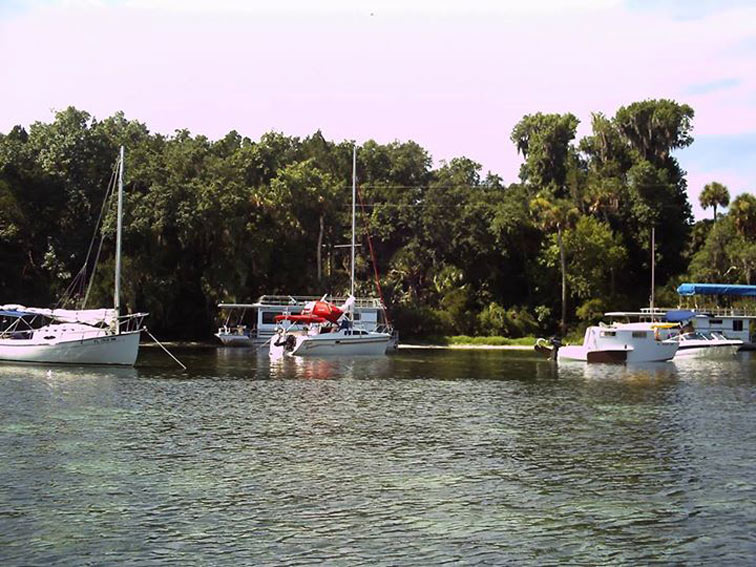 In the Spring - Photo from Ed's mask cam.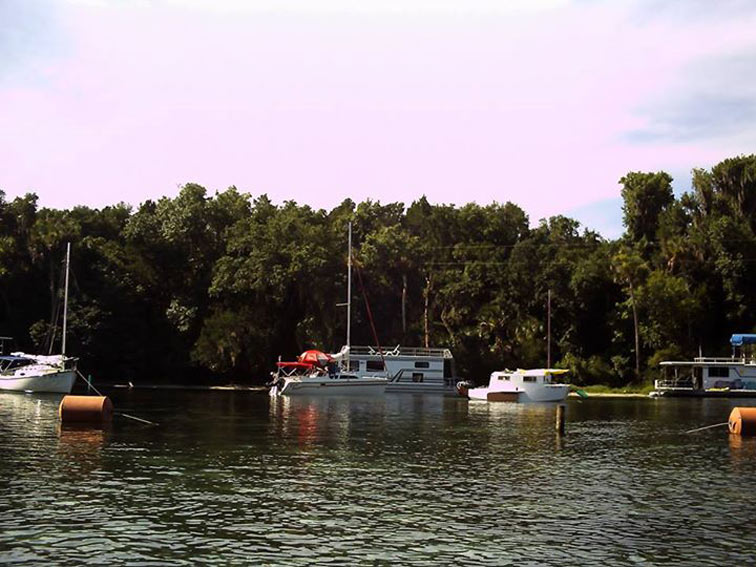 Photo from Ed's Mask Cam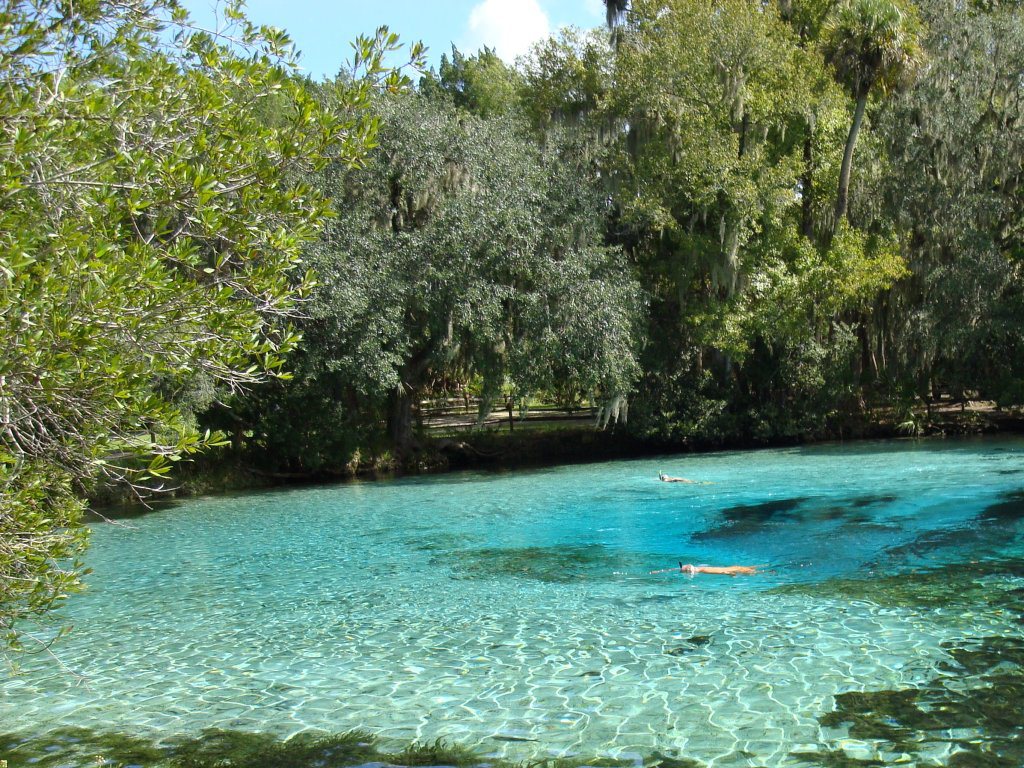 The Spring at Silver Glen.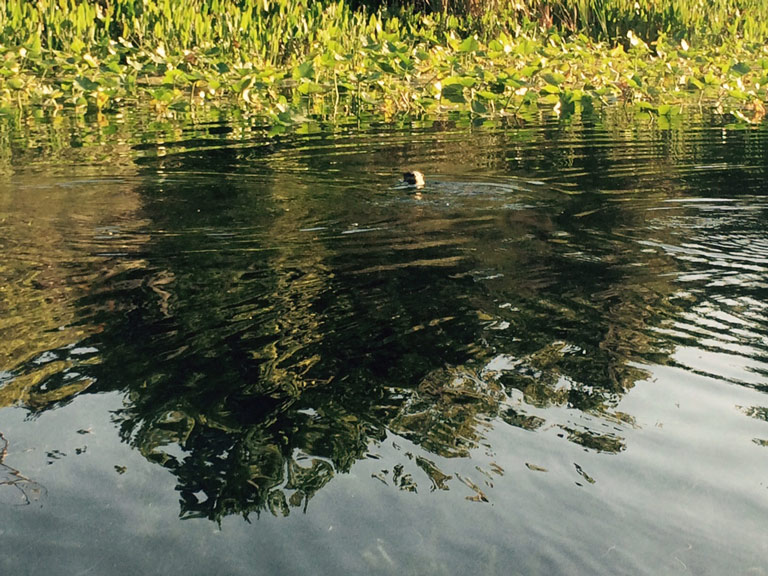 Curious otter surfaced to check me out - one of three playing on our way out on Wednesday.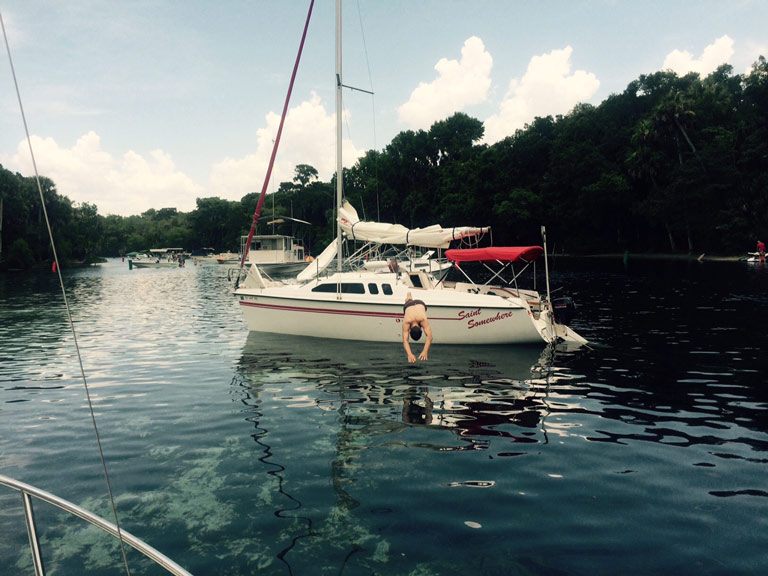 The 72 degree water felt really good after a 95 degree day of motoring. Ted dives right in.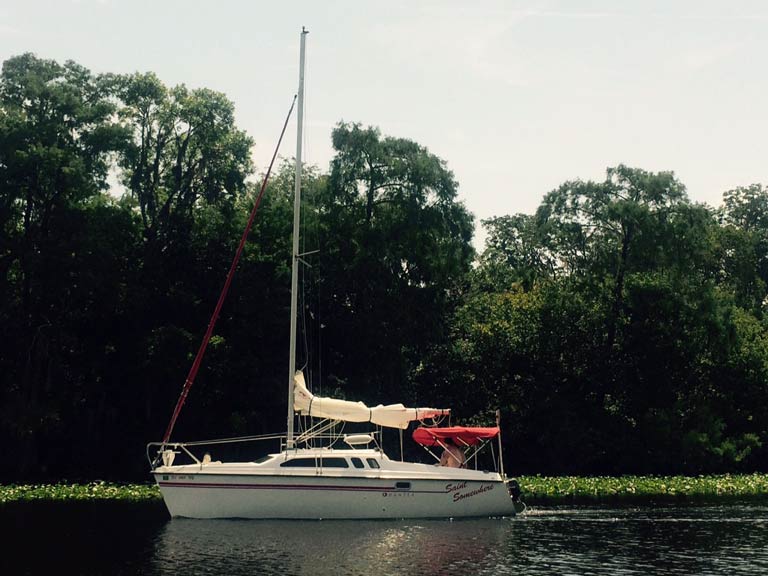 St. Somewhere motoring to the spring.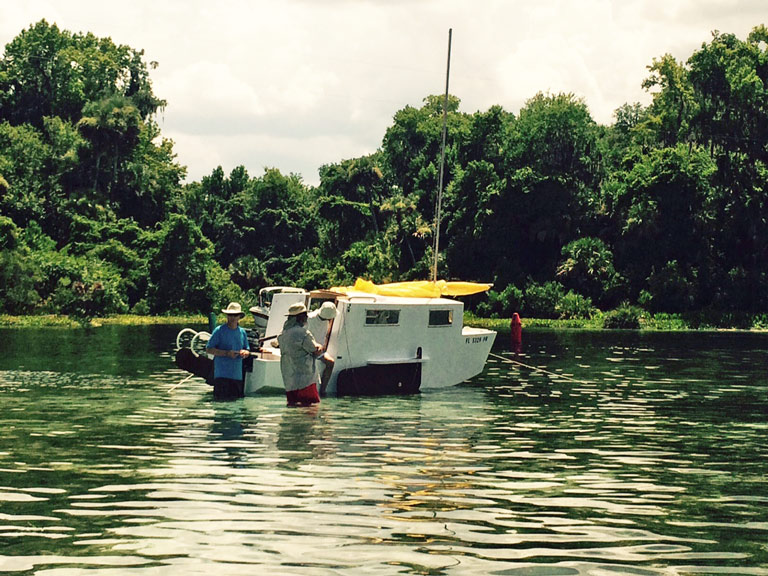 Tom Steinmetz's custom Michalek design.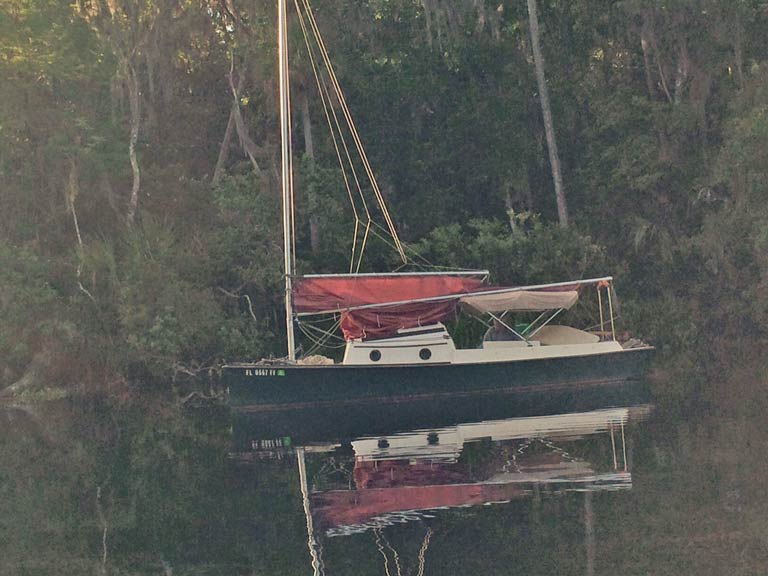 Steve Wood's boat blends into the foilage.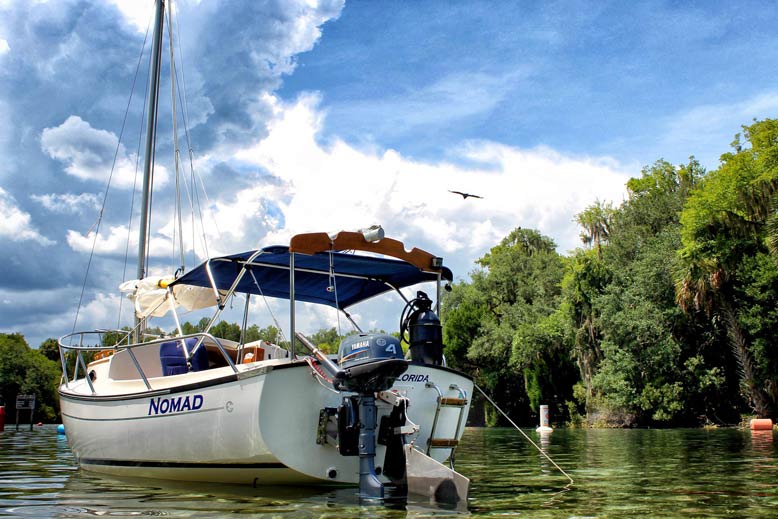 Nomad from astern - photo by Ryan Hoddinott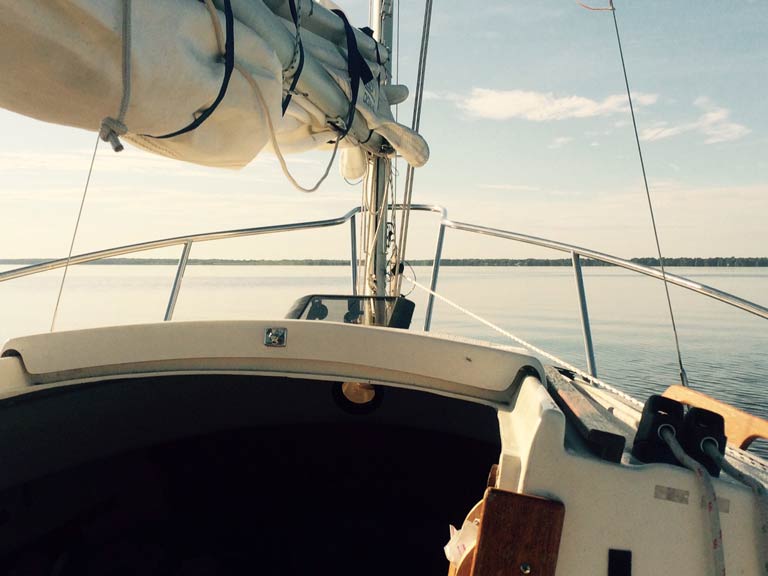 Out on Lake George - dead calm motoring.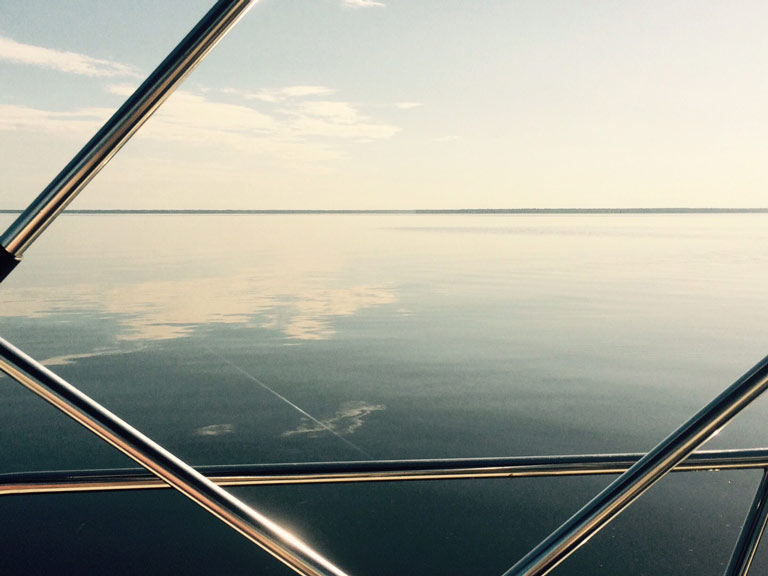 Now THAT'S a dead calm!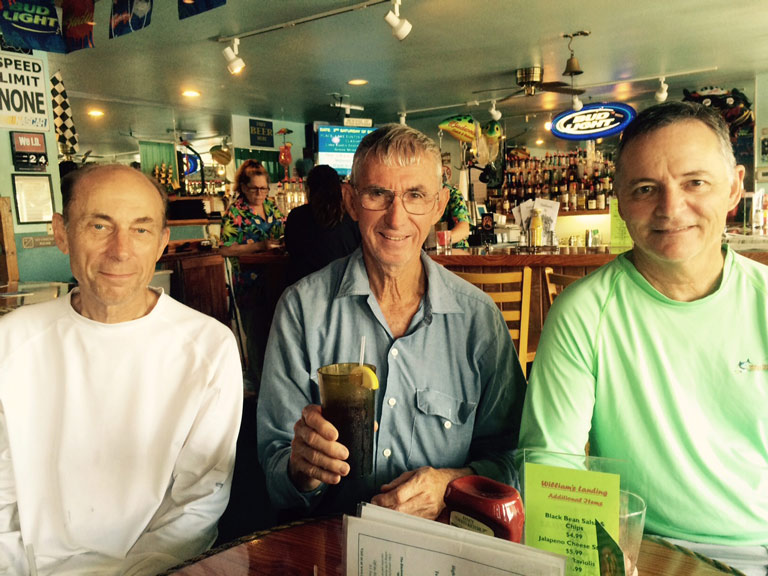 Upstairs at Williams Landing after packing up for the trip home. Tom, Steve, Ted.