Lake Seminole Daysail - July 11th, 2015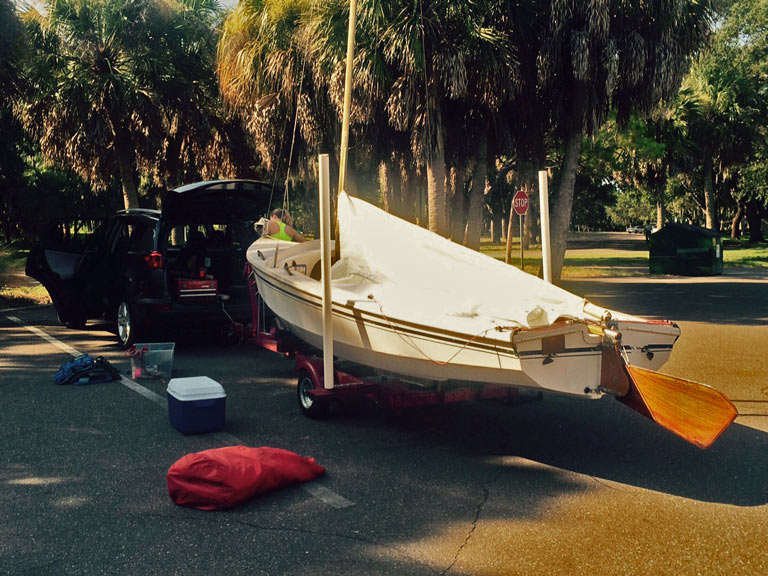 Dan Roeder's Wayfarer dinghy getting rigged up. Katherine helping out.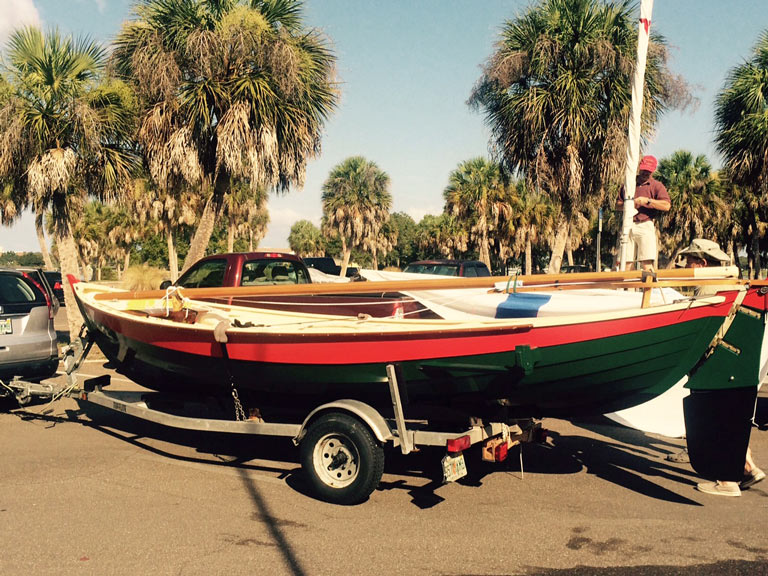 Rex and Kathy's Caldonia Yawl looking pretty.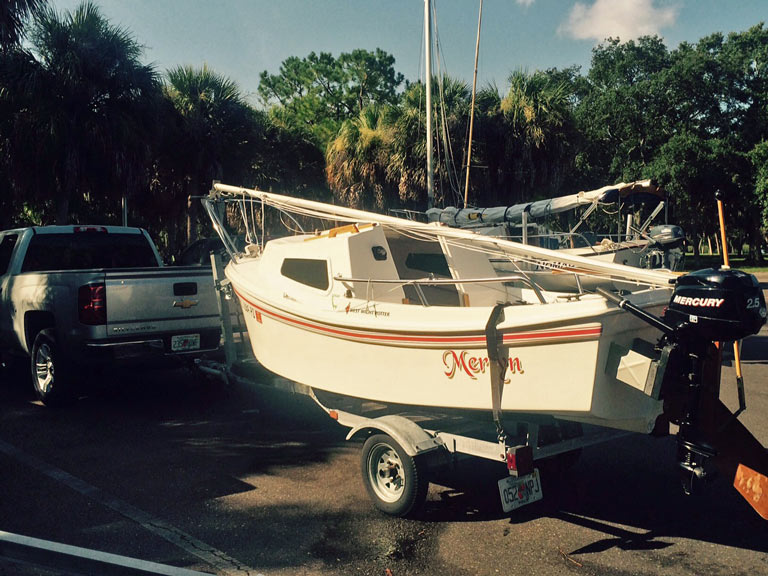 Russ and Marilyn's Merlin - A Potter 15 - new mainsail today!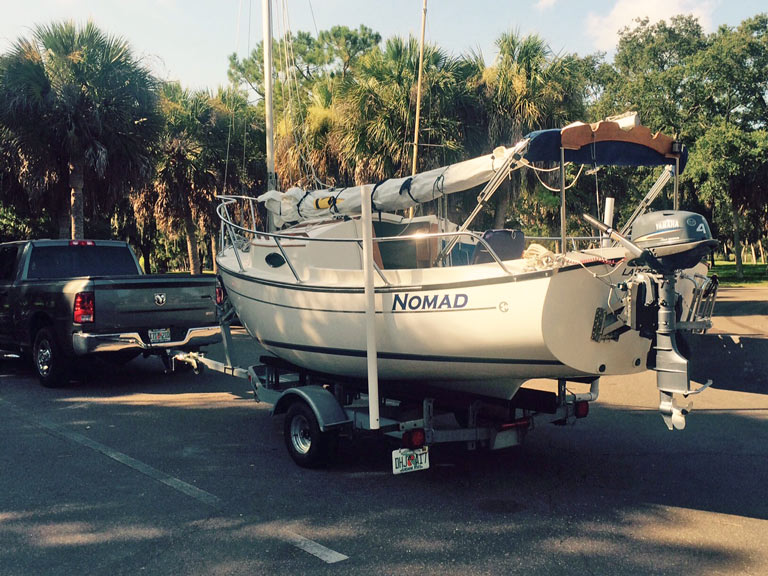 Nomad ready to launch.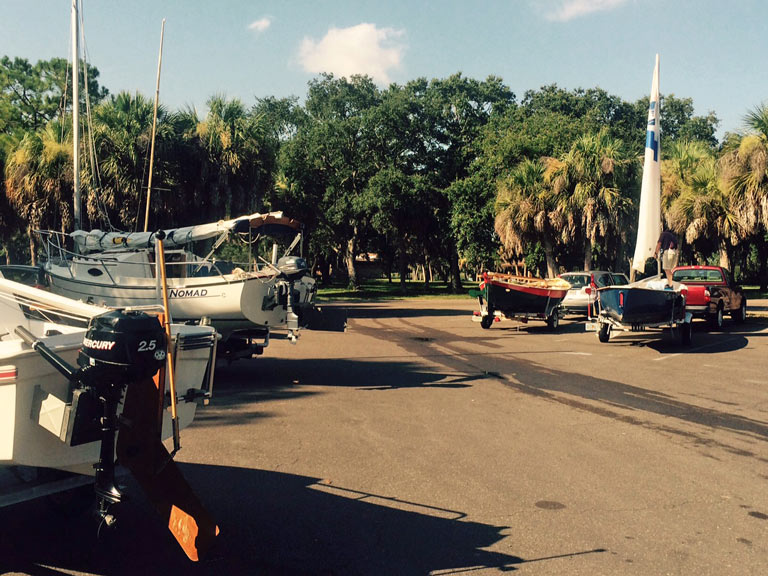 Parking lot filling up!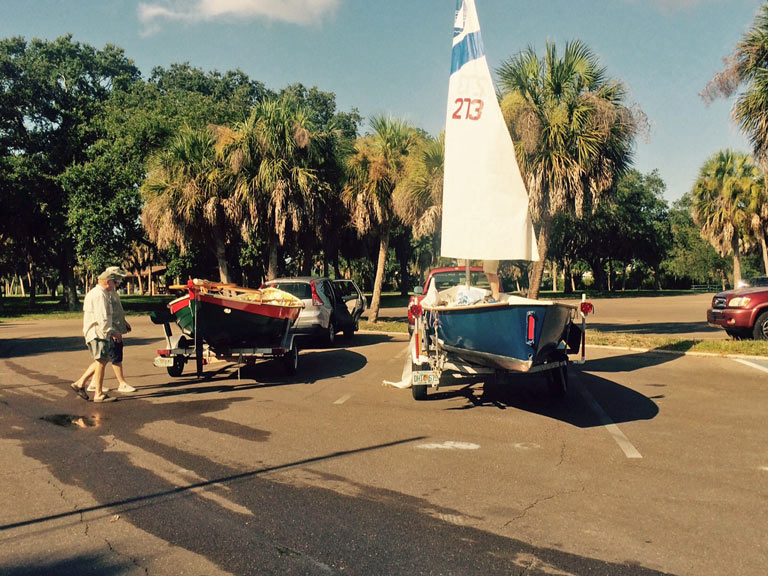 Two double enders! Caldonia and SeaPearl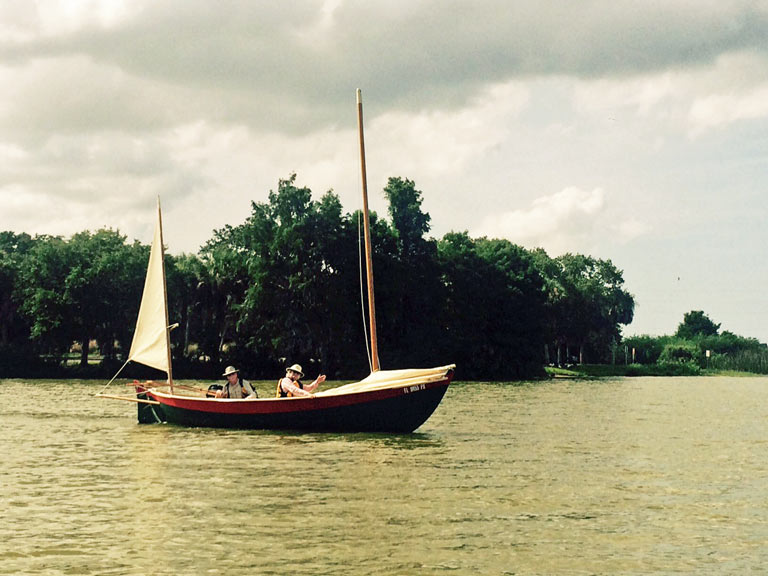 Rex and Kathy motor out to a light north wind.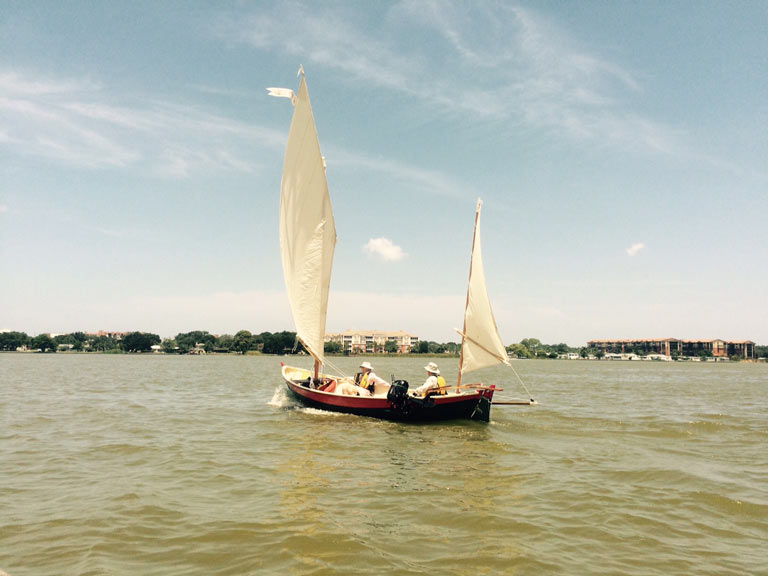 With sails set they take off like a bird of prey.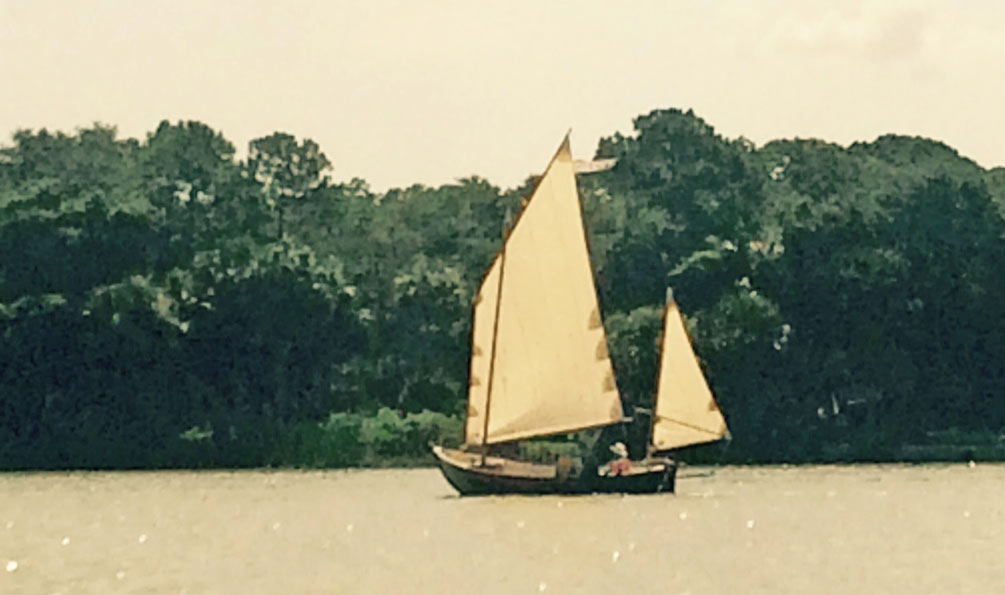 Sailing along the east side of the lake.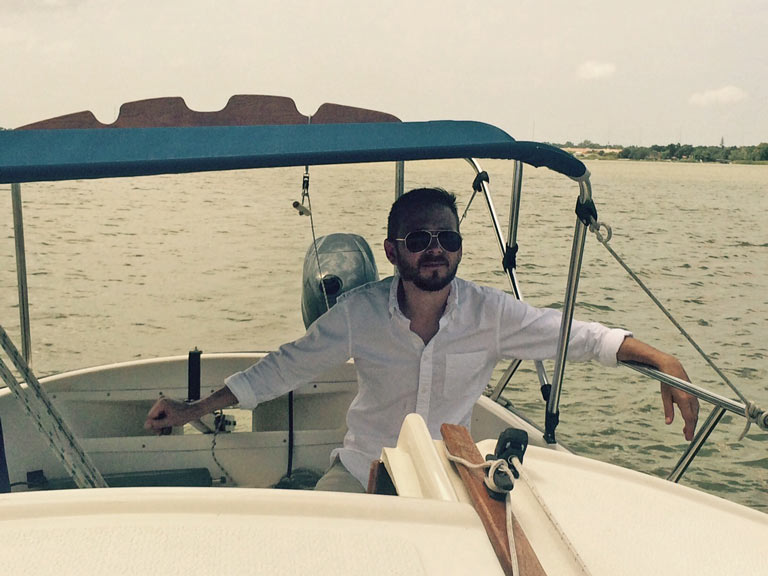 Ron's son Ryan came by. At the helm of Nomad.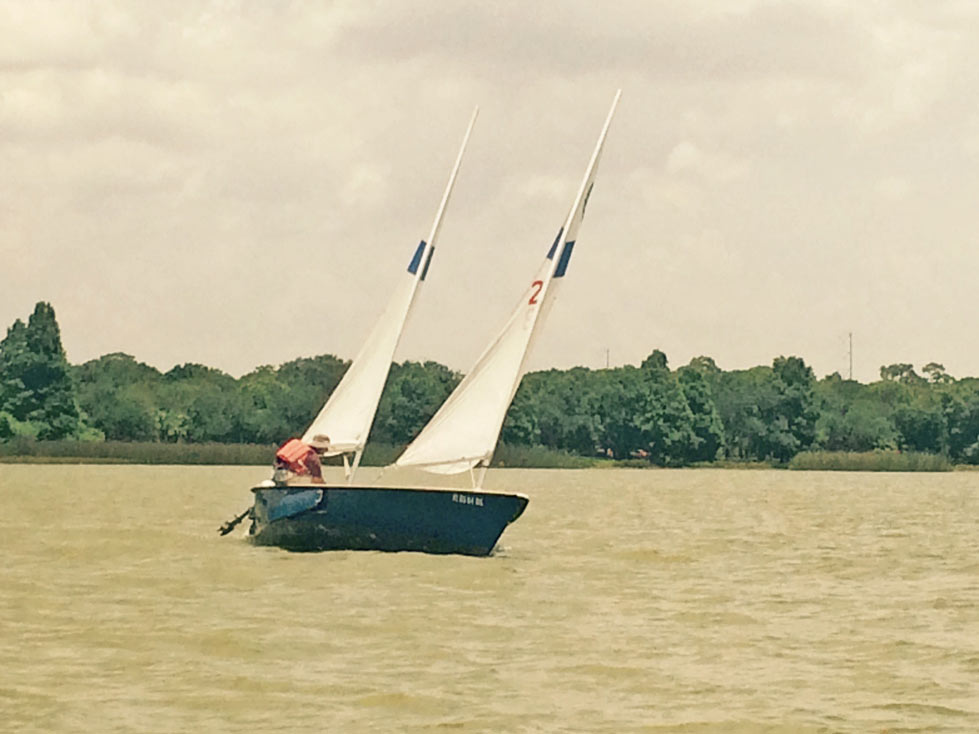 Tim Horsman hiking out on his SeaPearl 21.

Steve Wood giving his 1948 twin cylinder 15hp outboard some exercise.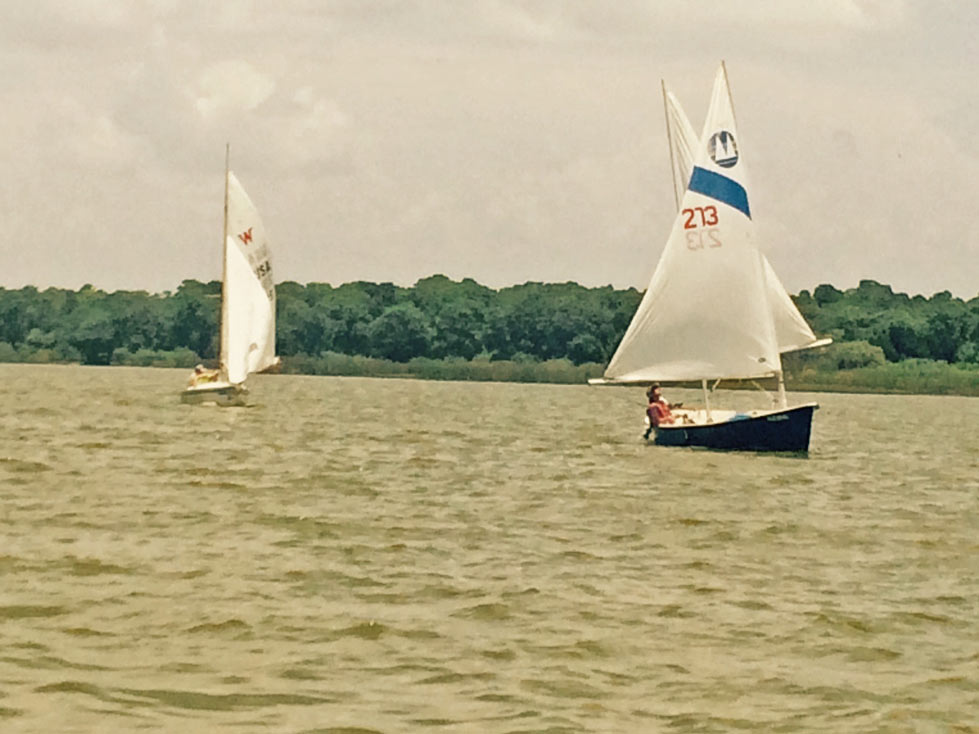 SeaPearl followed by Wayfarer on downwind leg.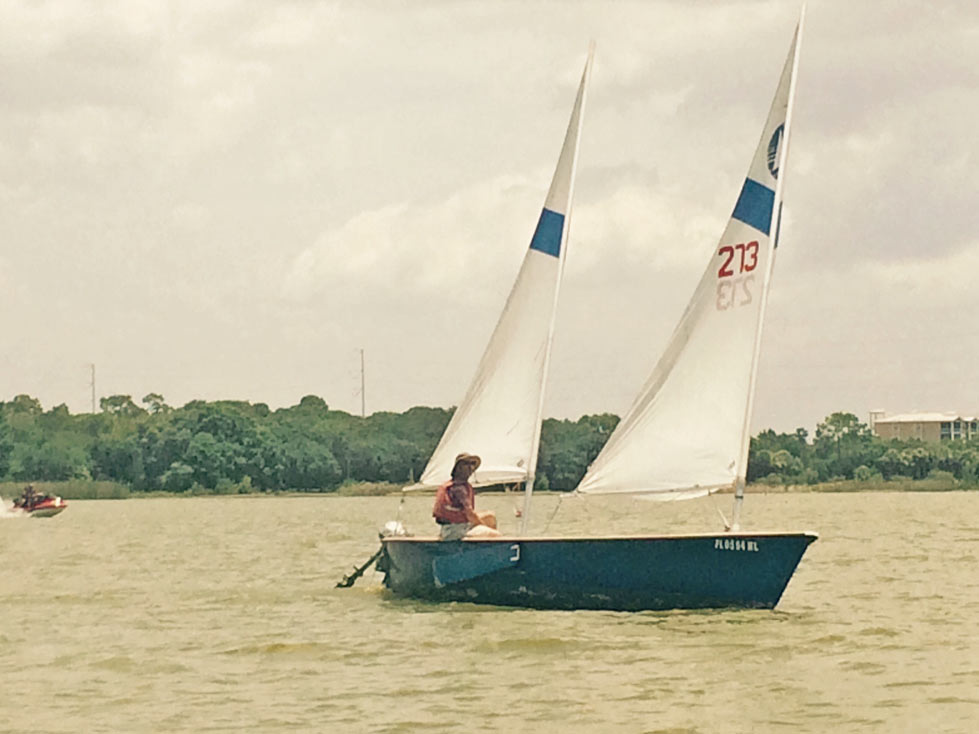 Tim on Starboard tack.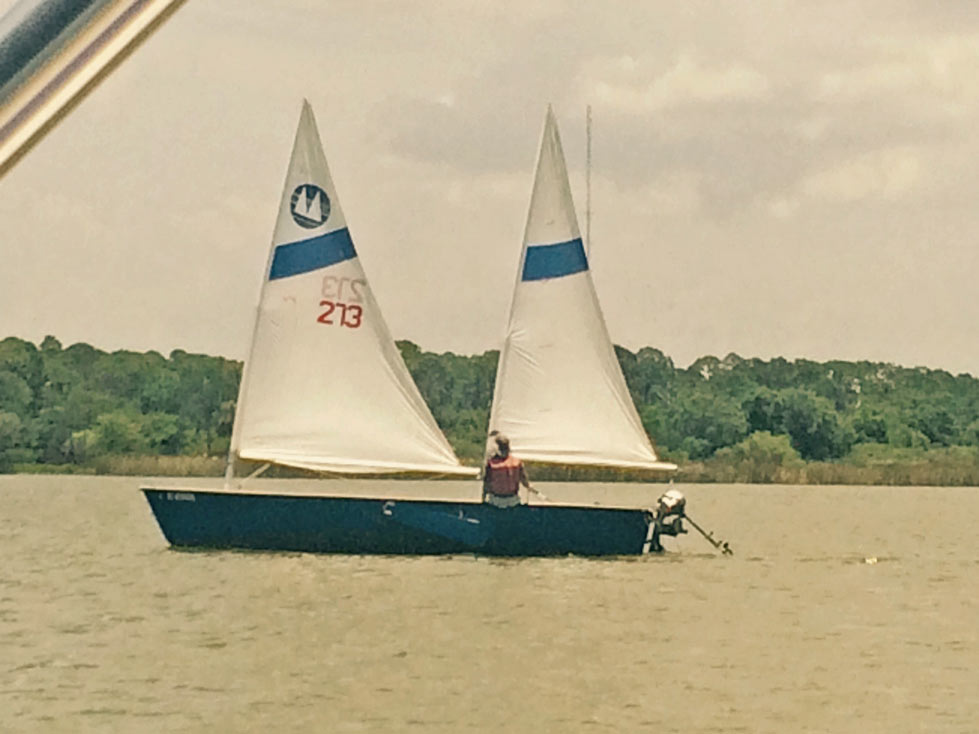 Tim on Port.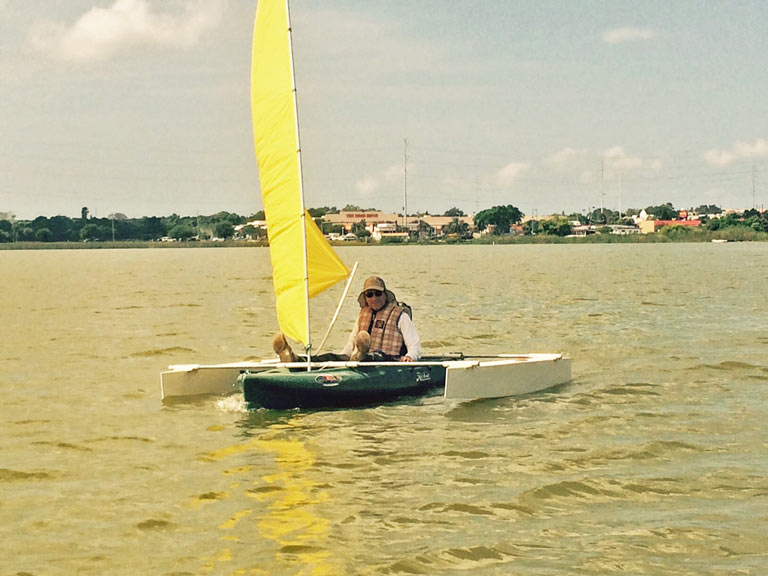 Tom Steinmetz in his Hobie Tri with home made Akas and Amas.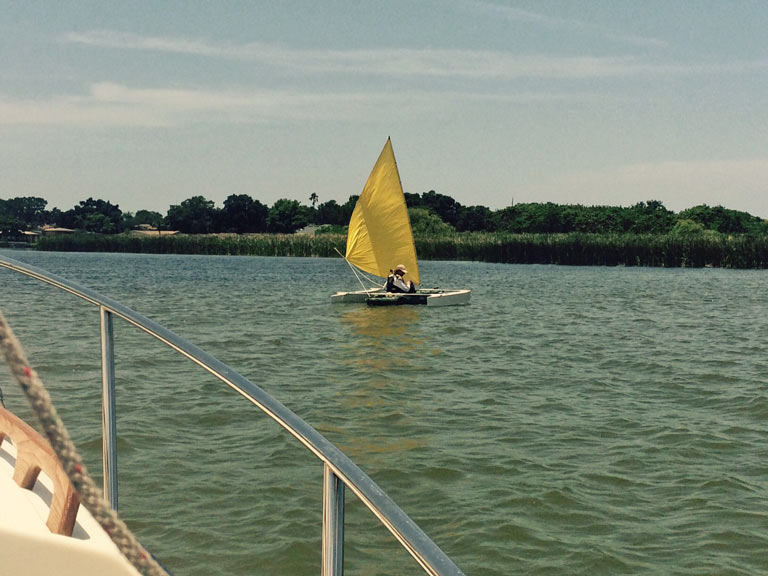 Tom forgot the centerboard and still got all over the lake!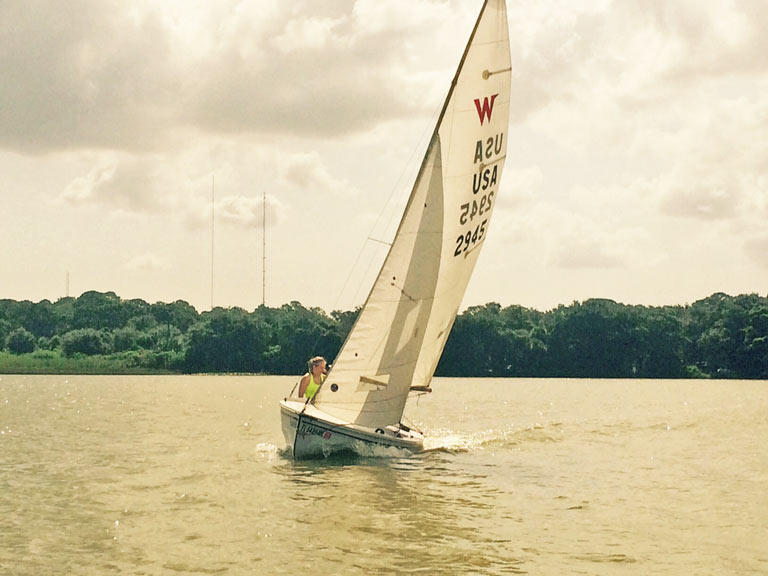 Wayfarer coming at you. Katherine hiking out!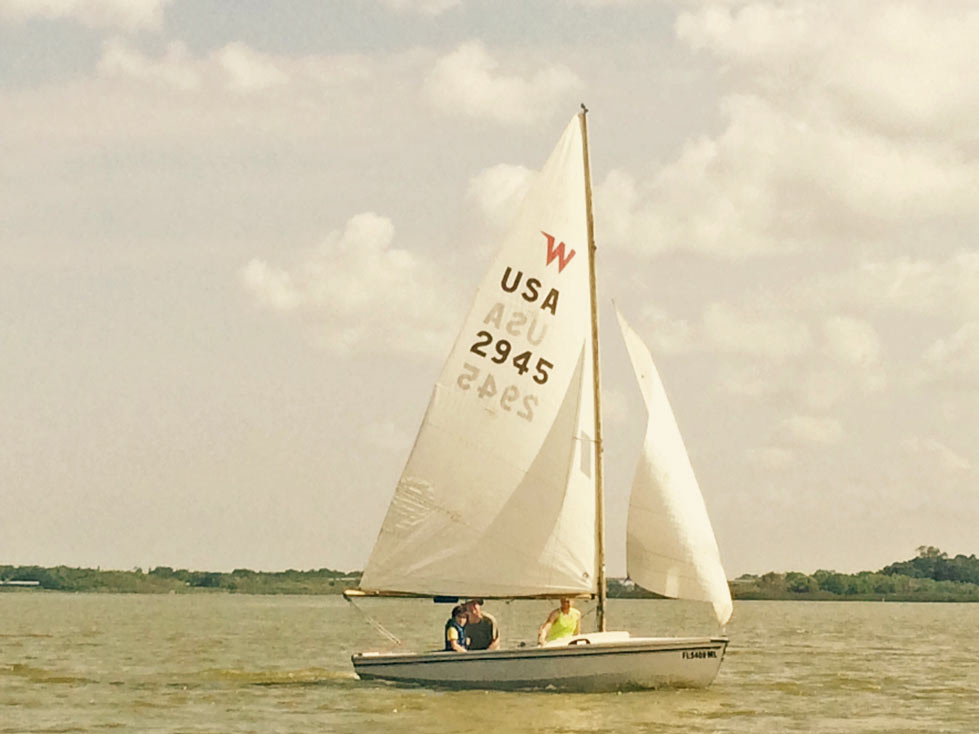 Dan and son with Katherine aboard Wayfarer #2945.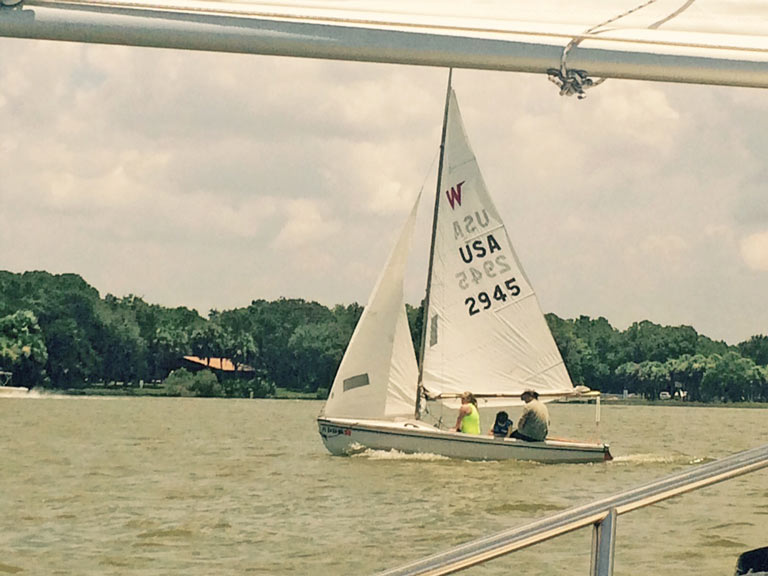 Fastest boat on the lake this day (sailboat). Had fun - it is possible to get wind in