Punta Gorda - Laishley Marina Weekend
July 24th - 26th 2015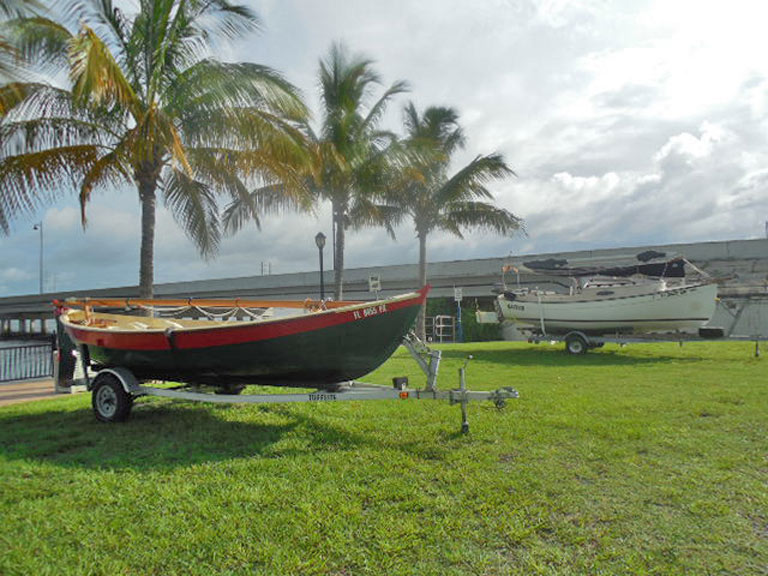 Hotel parking area in the grass. Rex and Kathy's Caldonia Kathleen, and Tom and Barb's SunCat Gatito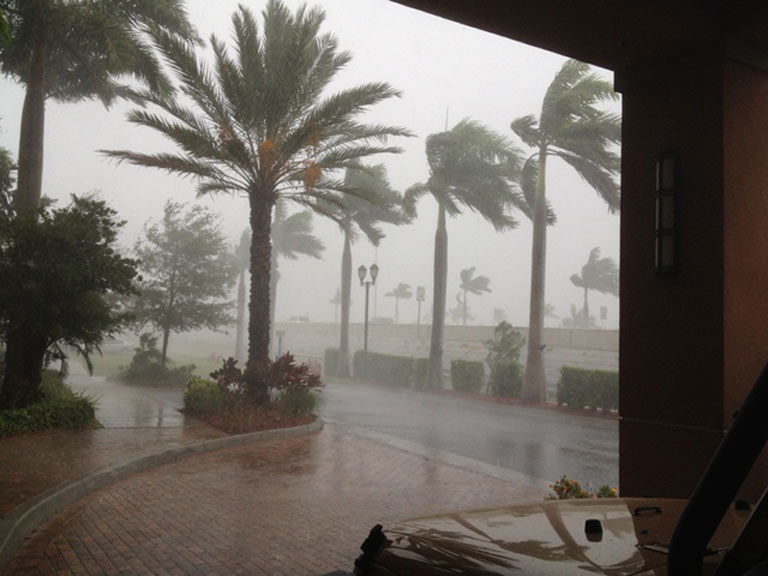 Friday afternoon squall from Hotel entrance.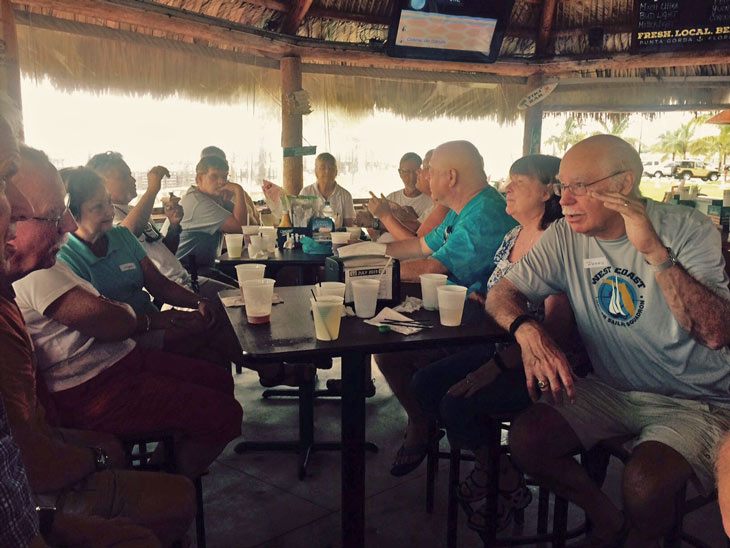 Hotel Tiki Hut - Tiquilla Day!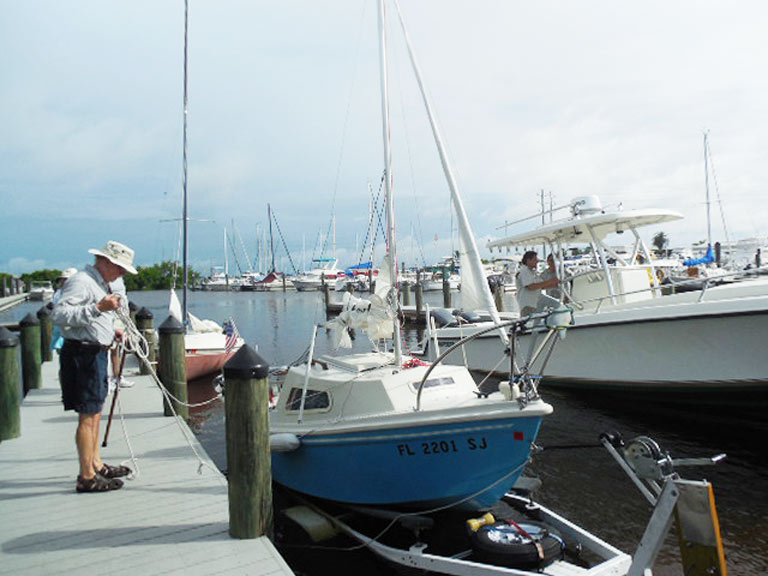 Bright spot Saturday morning sailing - Rex helps launch Kevin's Potter.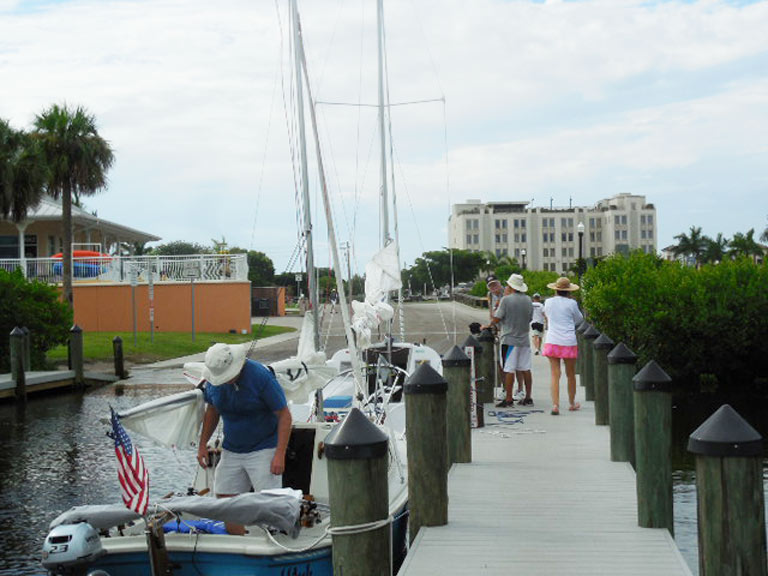 Ray's Hunter and Kevin's Potter at the docks.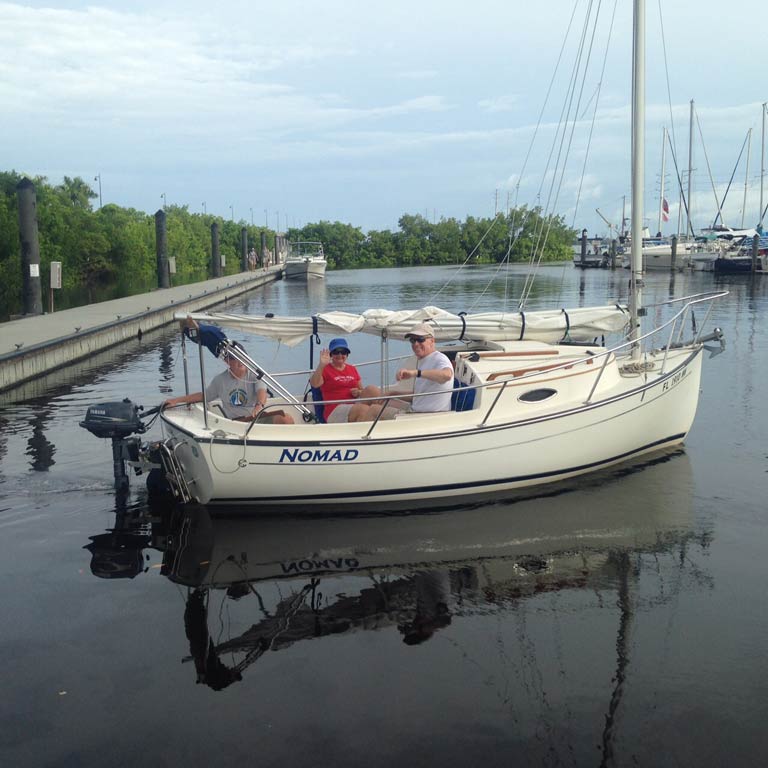 Ron and Joyce Hoddinott with guest Rob Pierce - photo by Joan Pierce.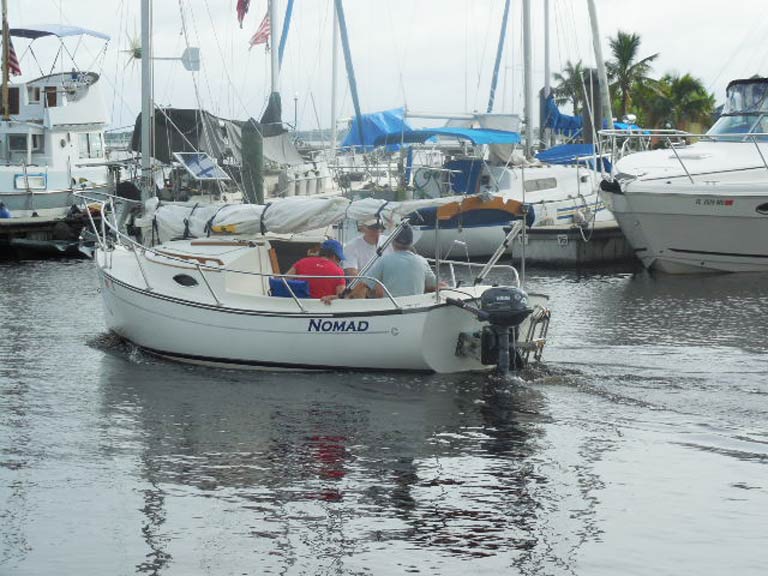 Heading out.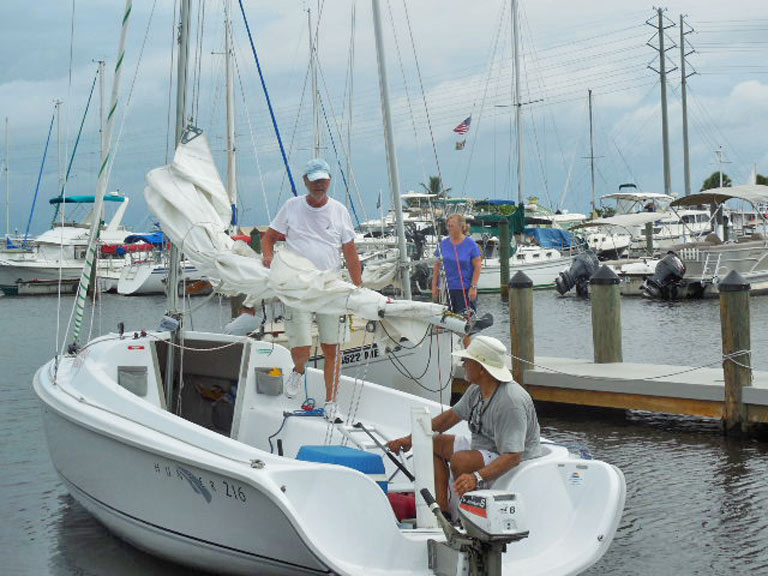 Ray and Chris heading out for a sail. Barb and Tom's Catboat at the dock.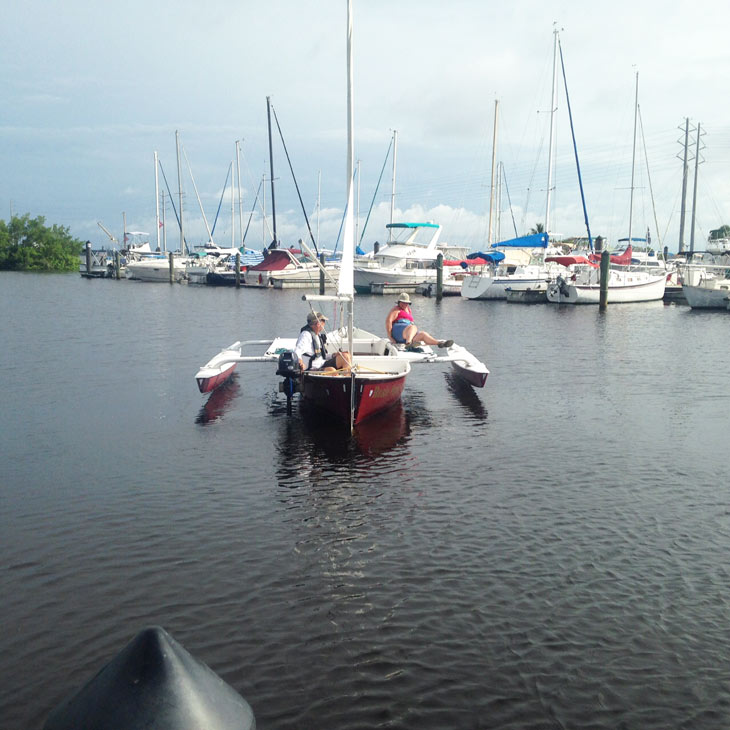 Lowell and Dee Stephens from Tallahassee. Dee is pushing out the ama.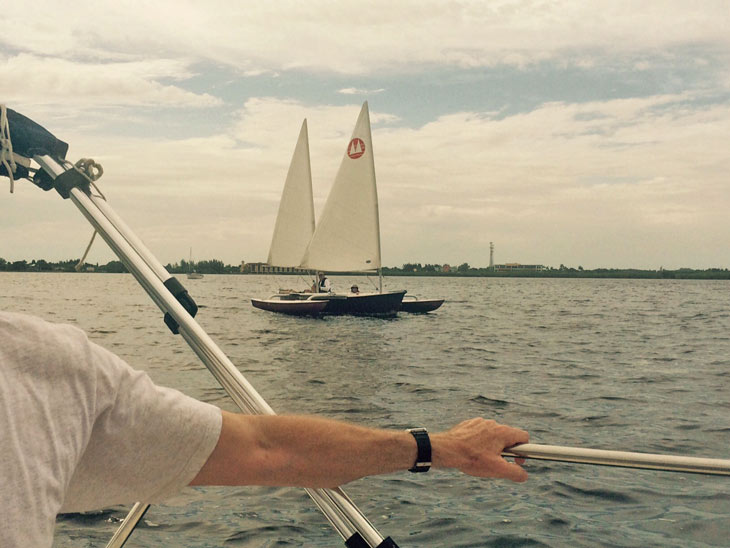 Lowell's Rosie Pearl passing Nomad.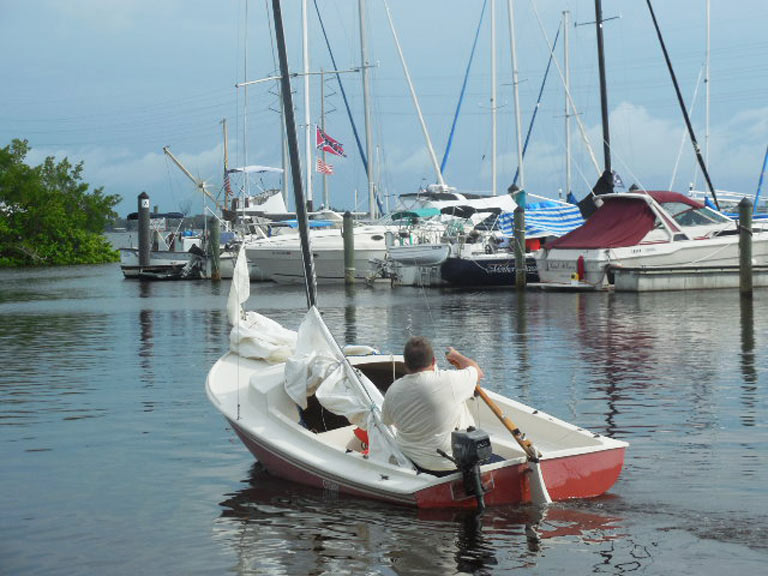 Chris Behnke heading out with his O'Day DS 2.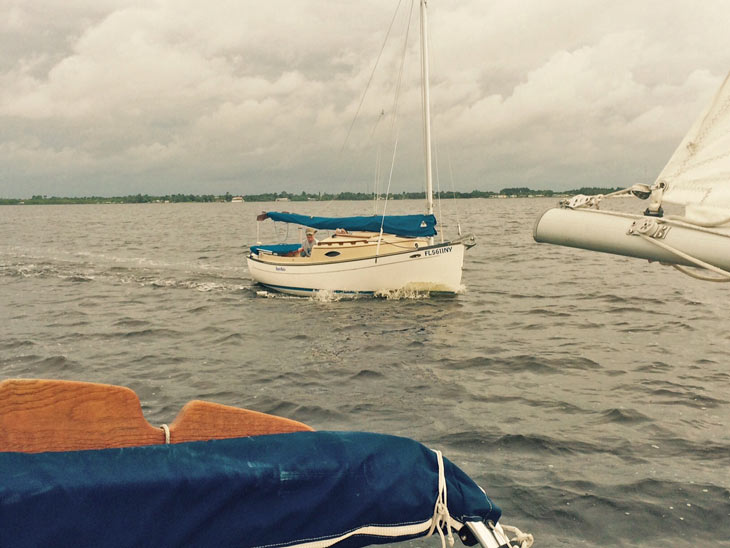 Billy and Joyce VanDeusen power Cayo Gato alongside Nomad.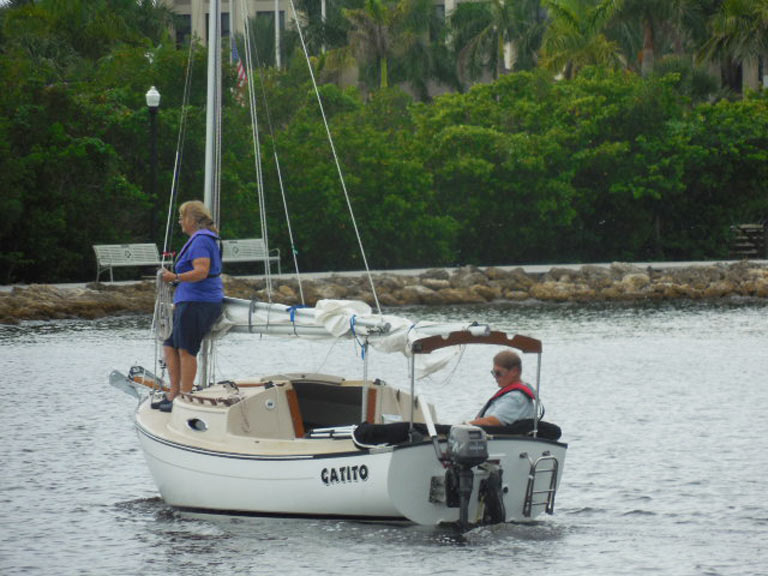 Tom and Barb Lincoln aboard Gatito - SunCat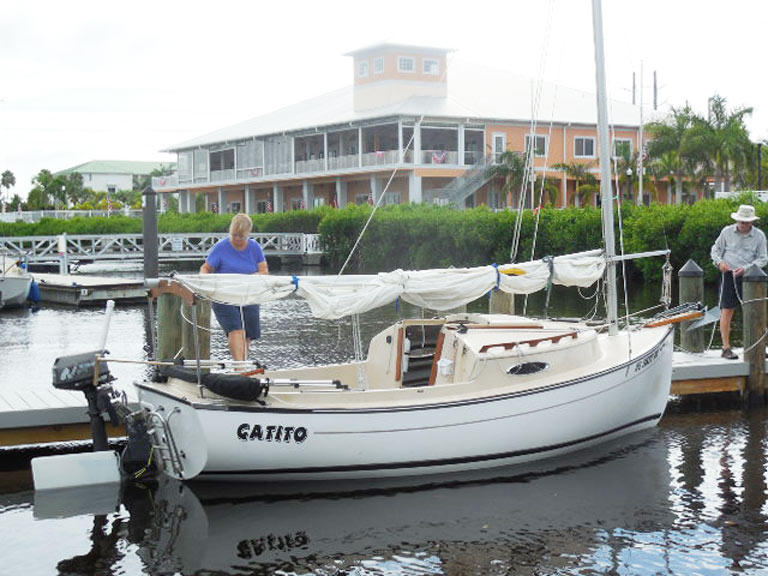 Gatito at the dock. Rex helping out with bow line.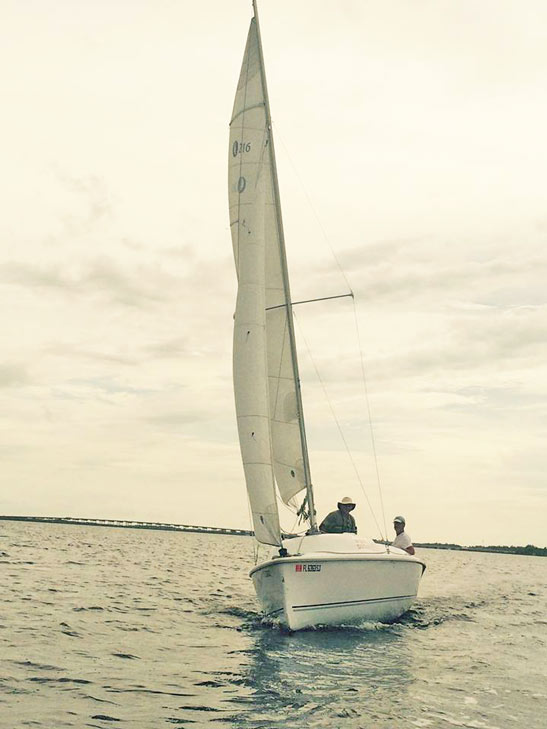 Ray's Glenn Henderson designed Hunter 216 passing Nomad.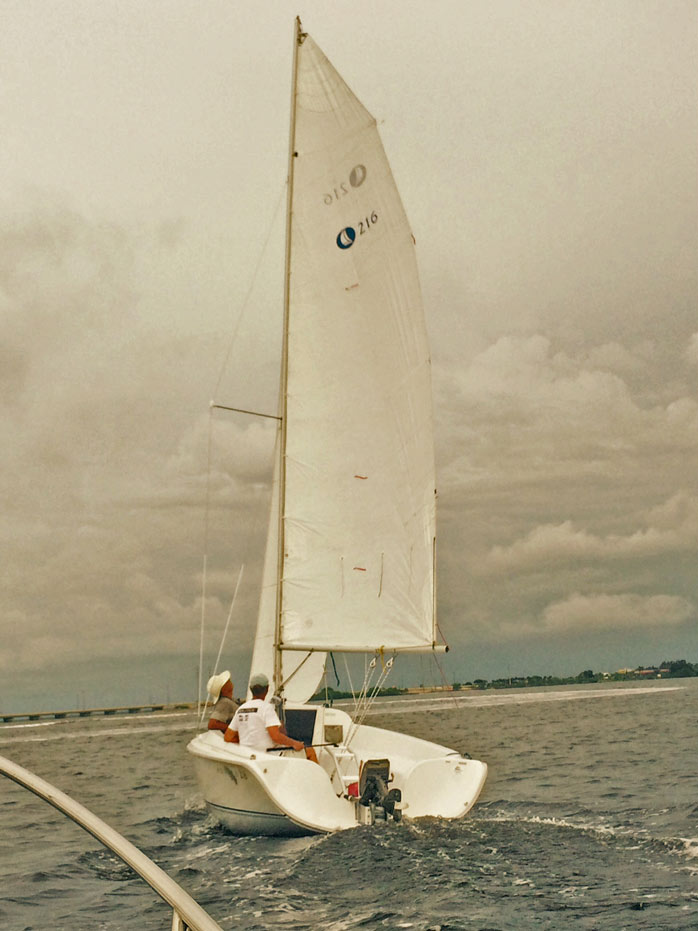 And there they go!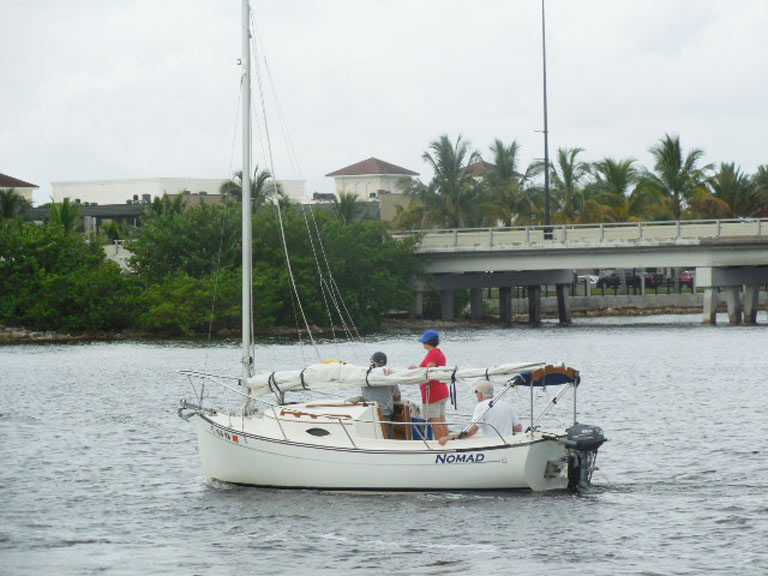 Nomad with Ron Pierce at the helm.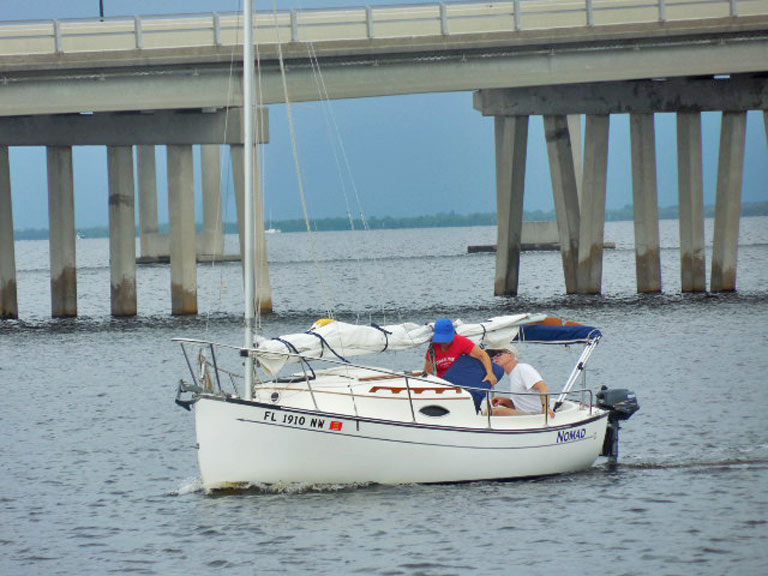 Joyce stowing the cushions - rain chasing us in.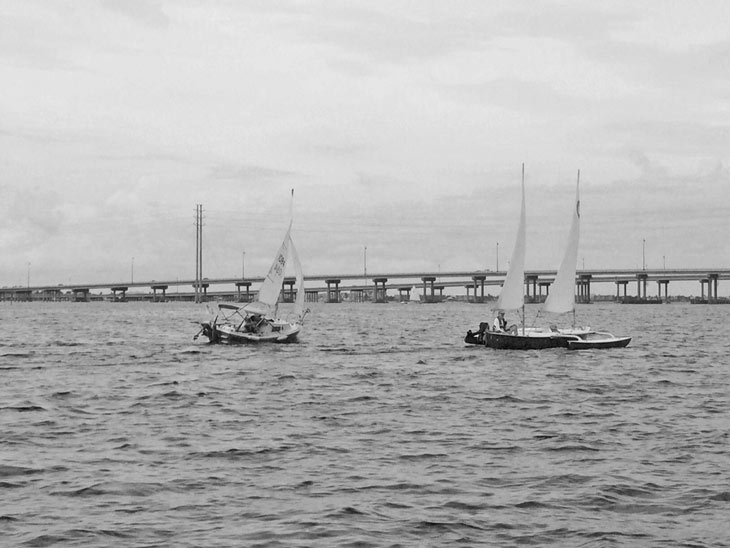 B & W of Kevin's Potter and Lowell and Dee's Rosie Pearl.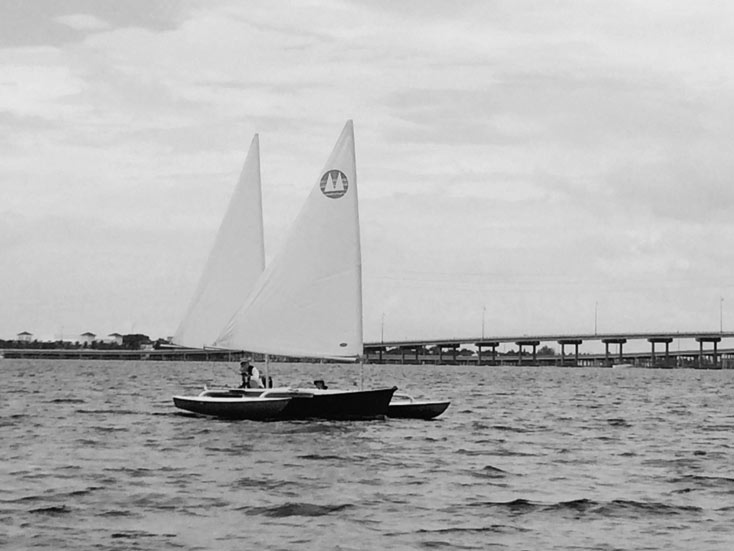 Rosie Pearl in black and white.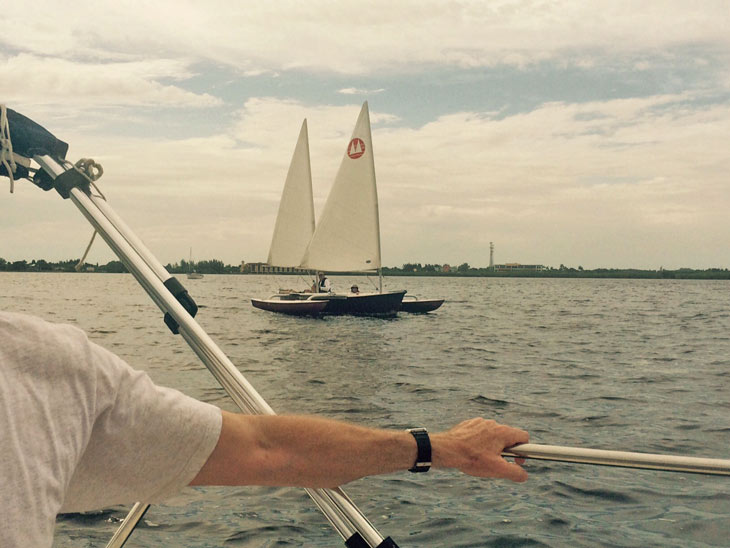 Rosie Pearl coming alongside of Nomad.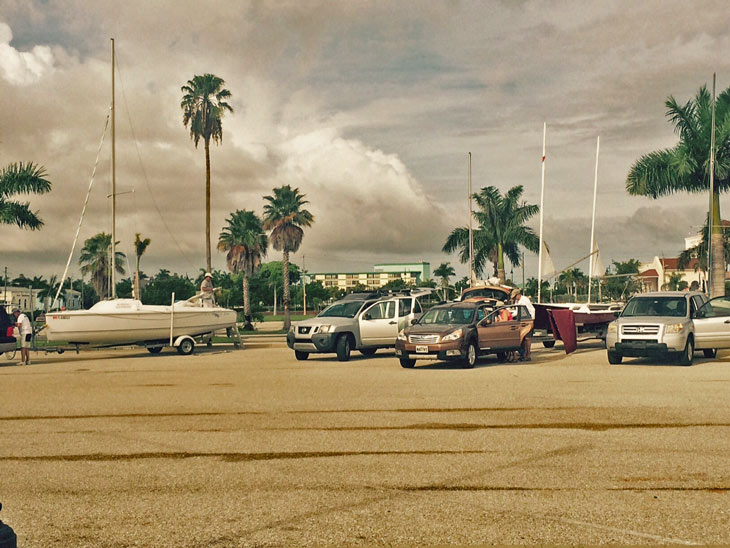 Parking and Launching at Laishley Marina was ALL FREE.
Laishley Crab House at the Marina - great food!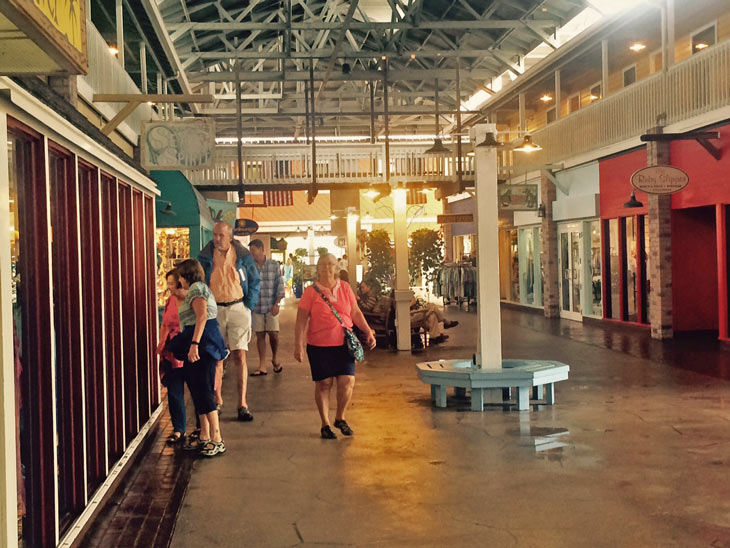 Saturday afternoon at the Fisherman's Village - Carrol, Joyce, Lowell, Eric and Dee in photo.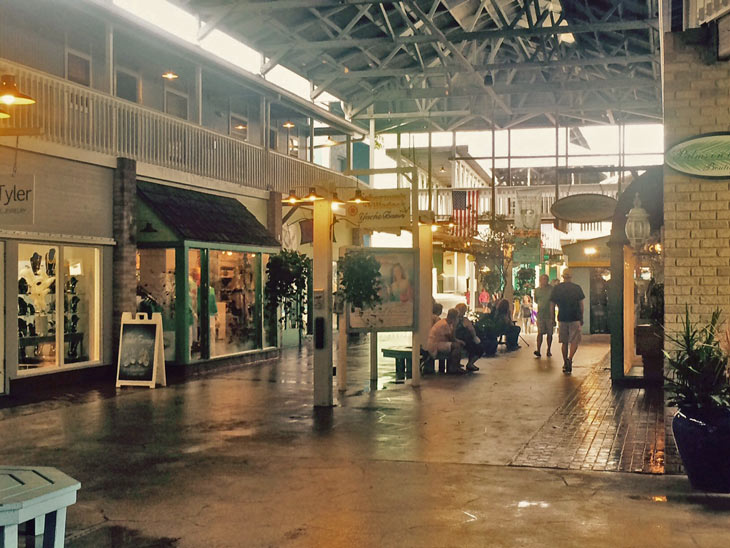 More Fisherman's Village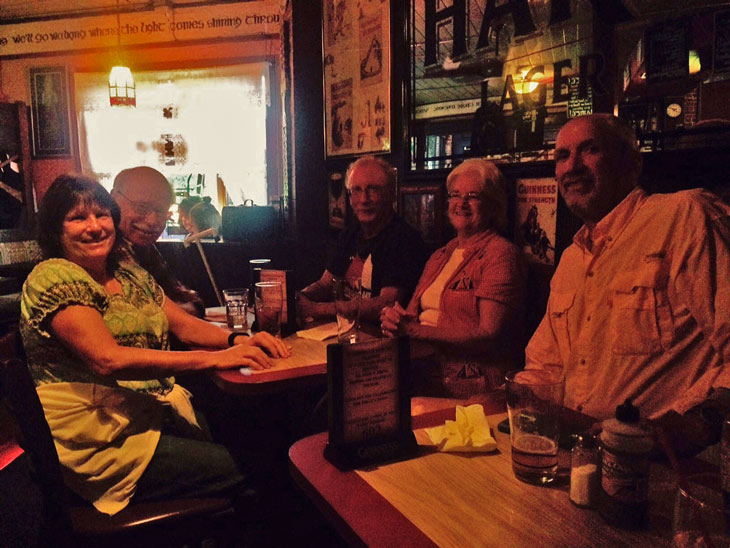 Saturday night at the Celtic Ray - Irish Pub.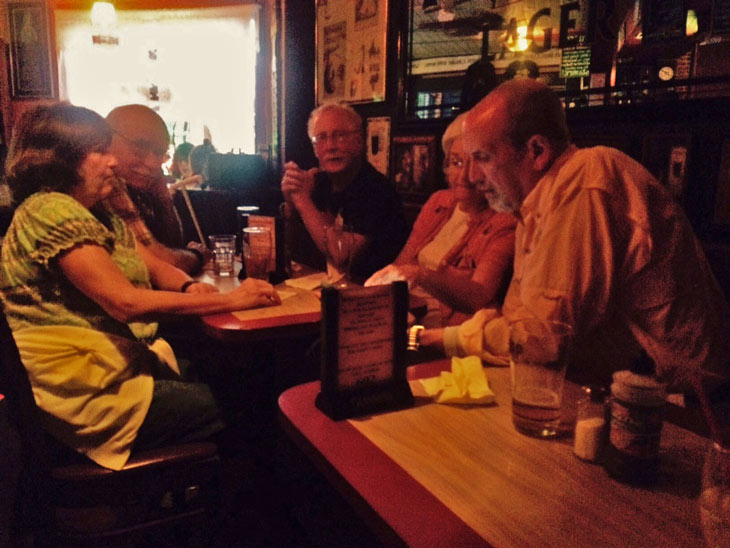 Waiting for the delicious Irish food.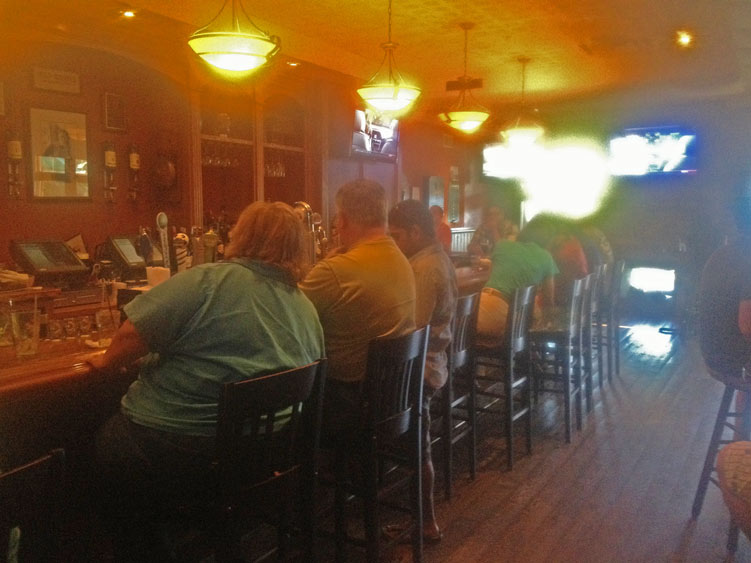 The bar where orders for food and drink are made.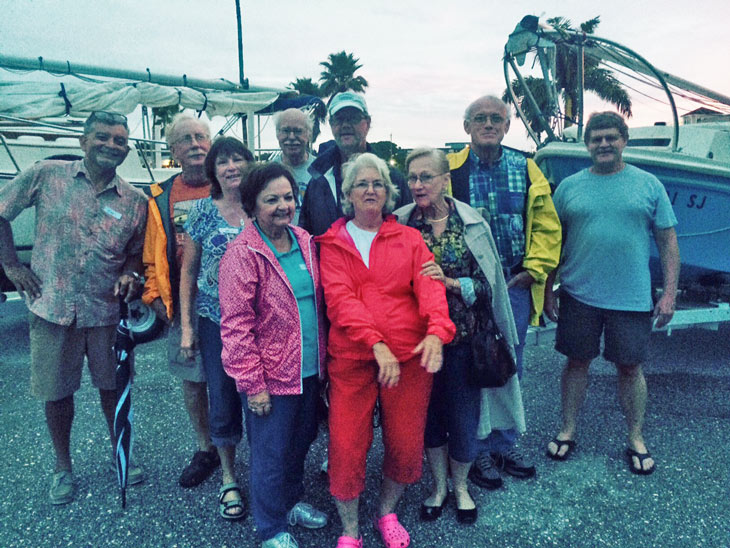 Group shot by the boats Saturday.
The weather wasn't perfect - but the companionship was GREAT!!