Lake Tarpon and The Turtle
August 15th, 2015
Photos by Ron Hoddinott, Holly Bird, and Carol Marshall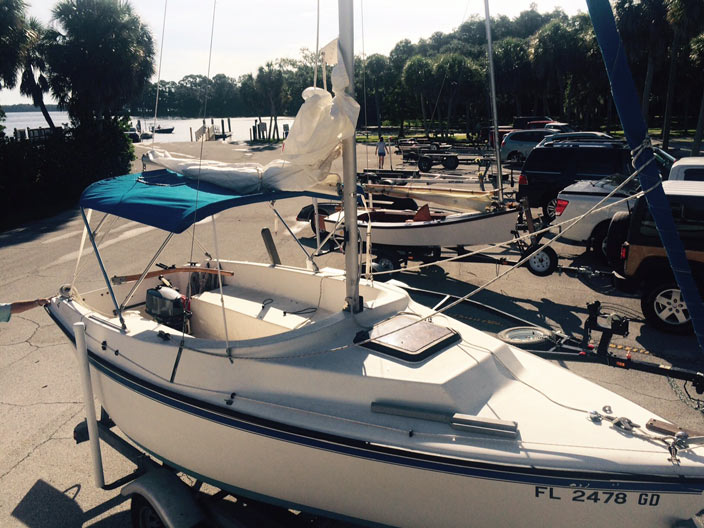 Setting up at Anderson Park - Chris Throop's Antares 17 in foreground.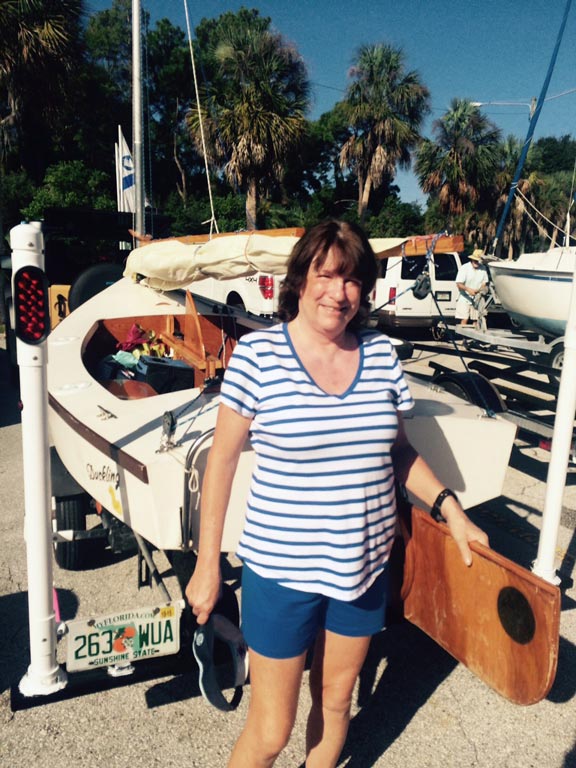 Carol Marshall with Duckling.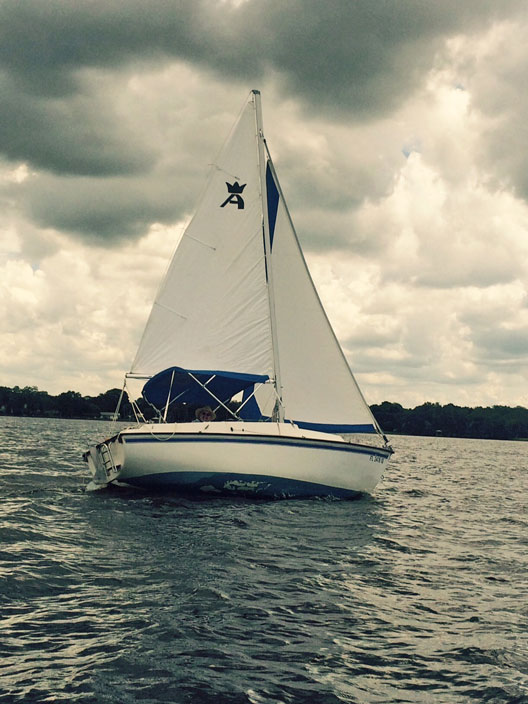 Chris getting Pip heeled over in a gust.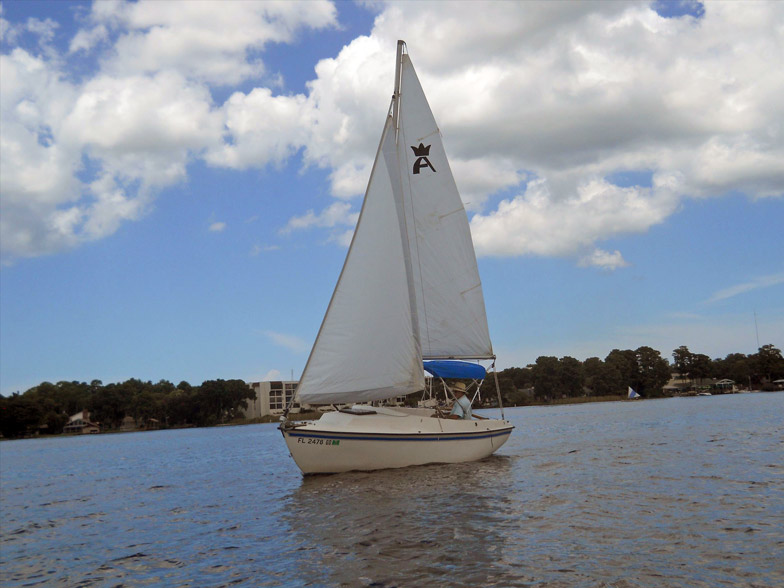 Big roomy day sailer!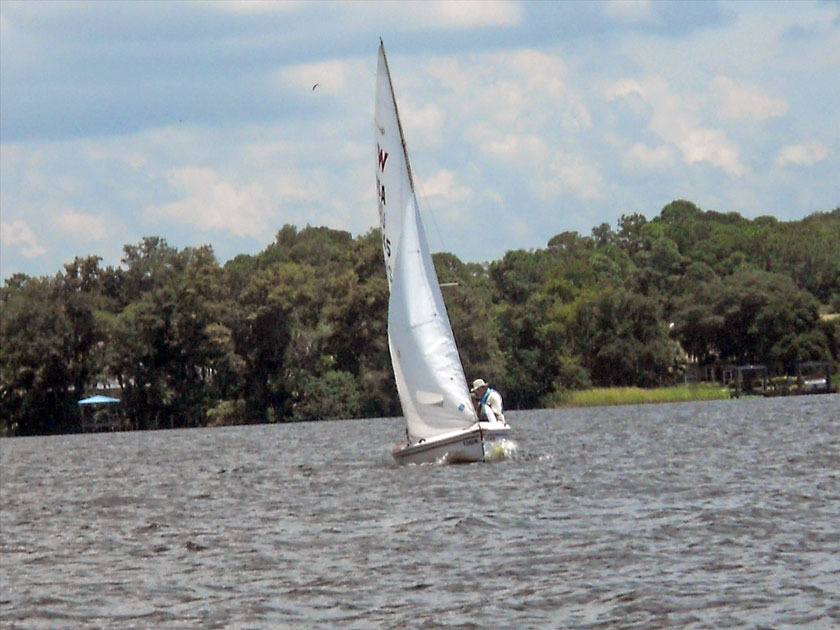 Dan Roeder with his Wayfarer making tracks - Francis as crew.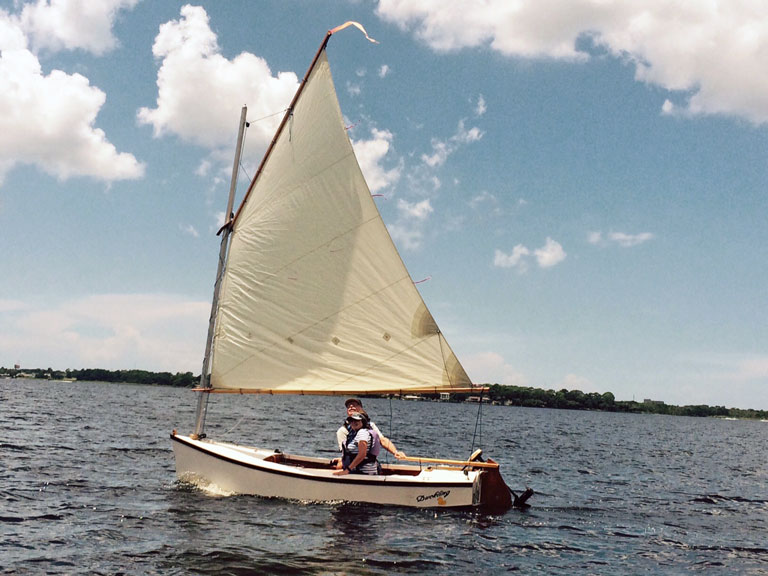 Dennis and Carol sailing Duckling.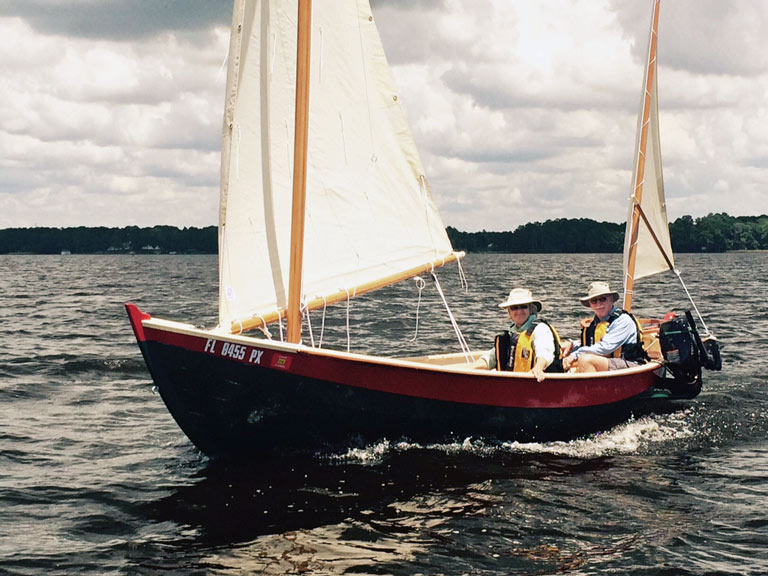 Rex and Kathy Payne sailing Kathleen - Caldonia Yawl.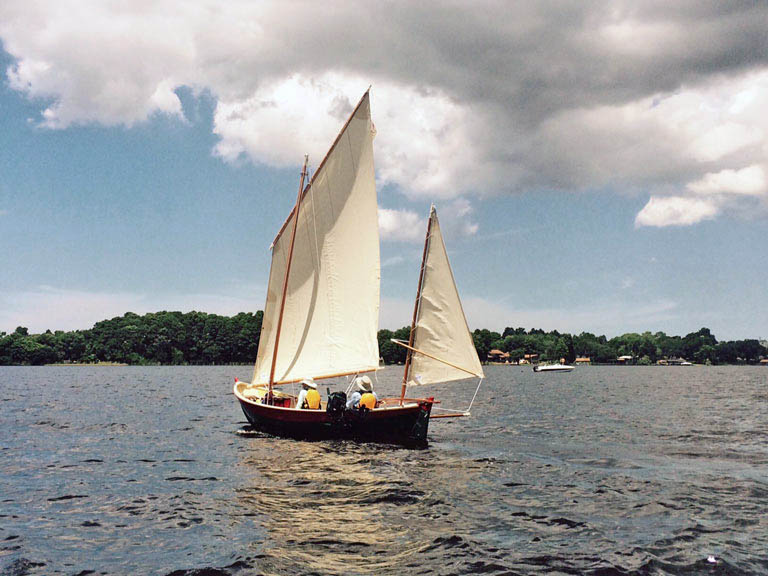 Nice shot of Kathleen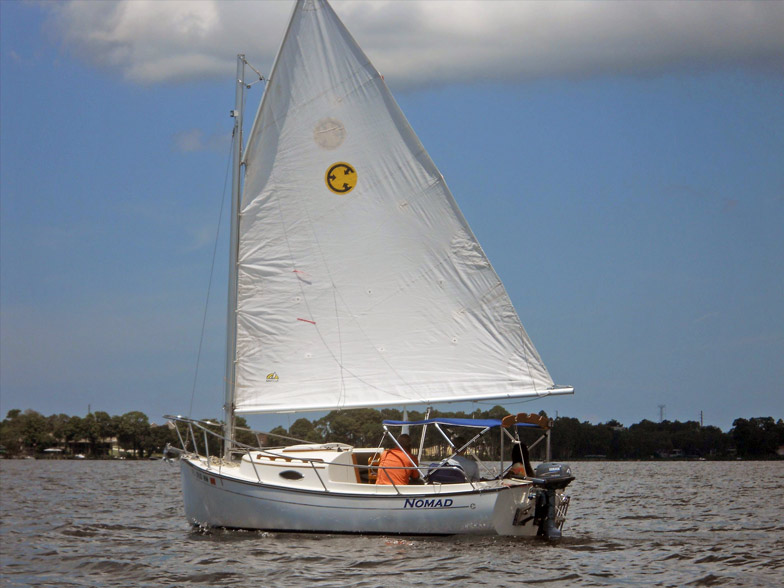 Nomad on the lake - Guests Dan and LeAnn Baker aboard.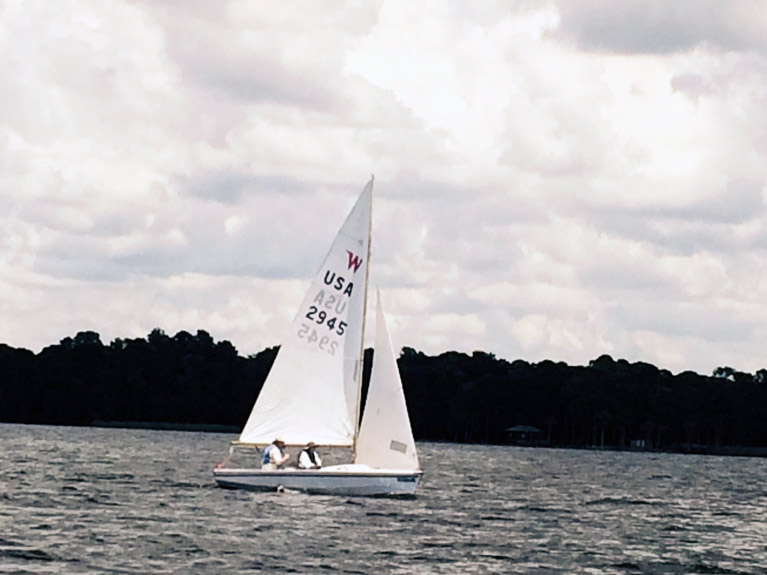 The Wayfarer - developed by Ian Proctor of England for cruising and racing.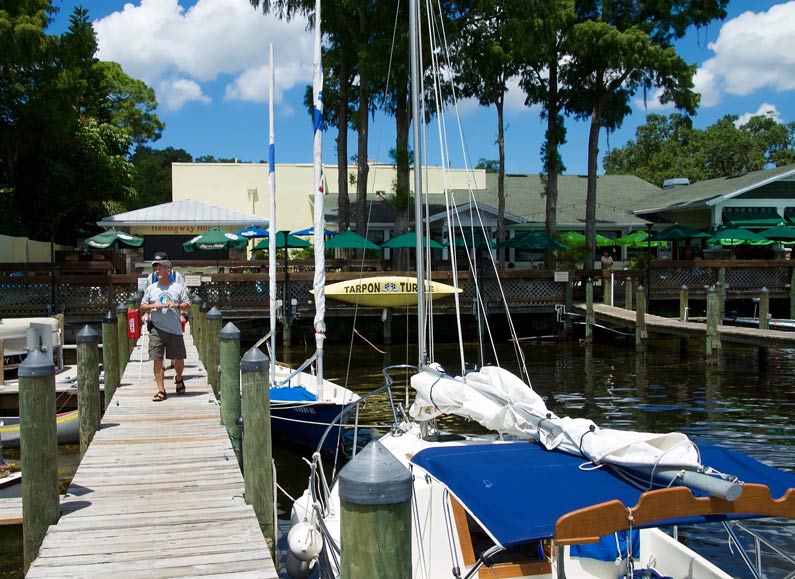 Ron Hoddinott walking down the dock with iPhone camera in hand.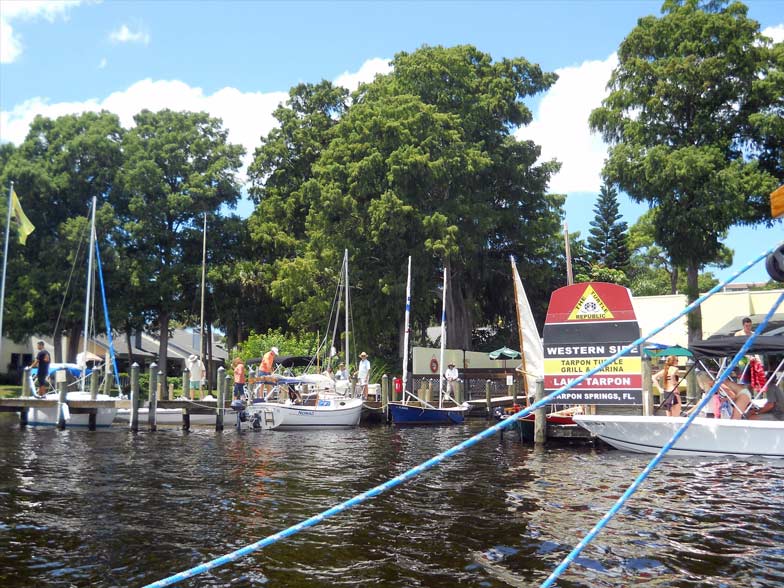 Carol Marshall's shot of the activity on the docks as the Squadron arrives.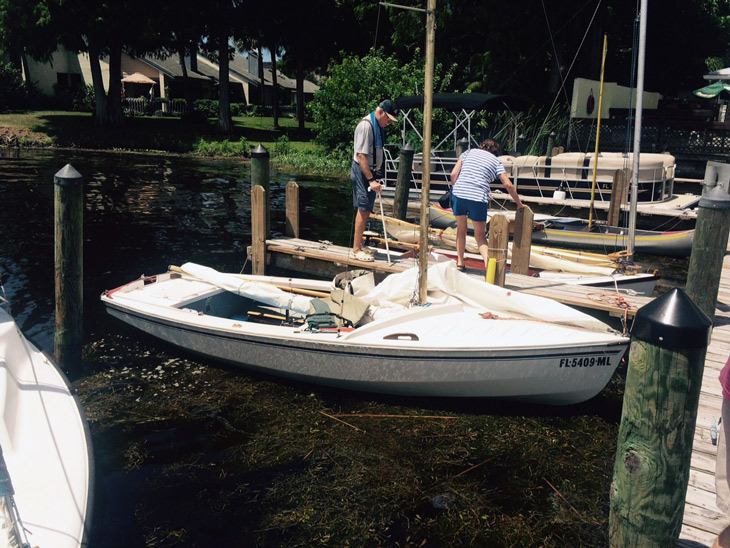 Wayfarer, catboat and canoe. All are welcome here.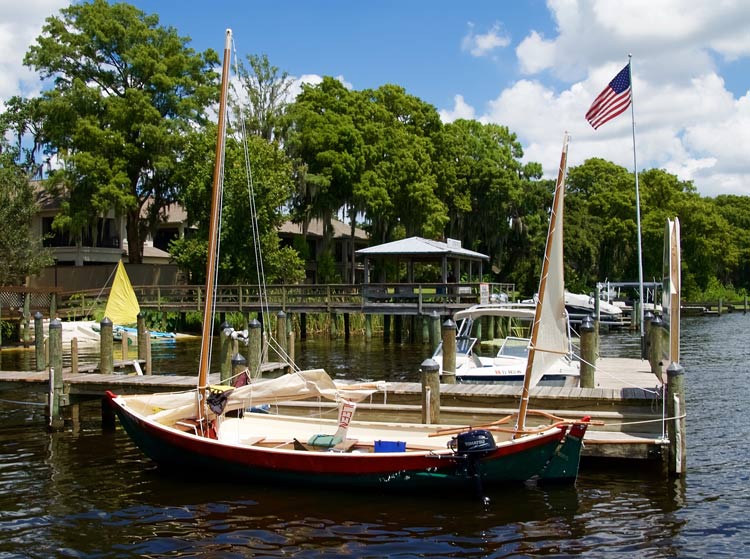 Kathleen finds a great spot on the dock.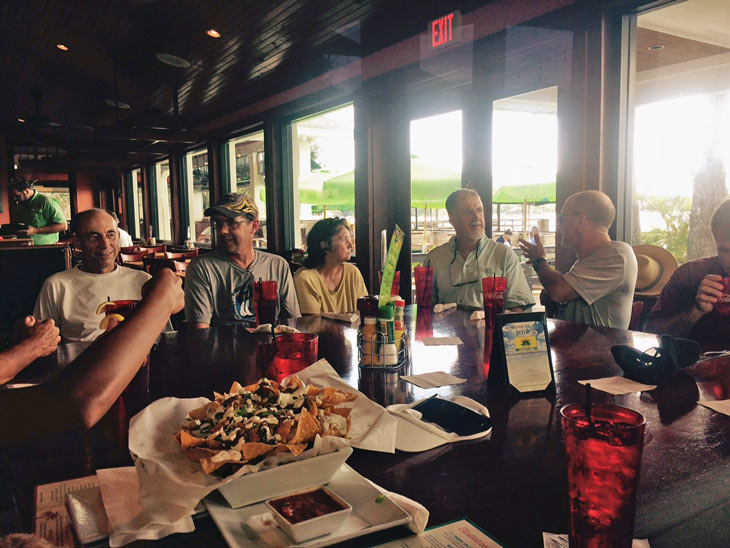 Tom, Terry, Ruth Chris, Tim - north side of table for 18.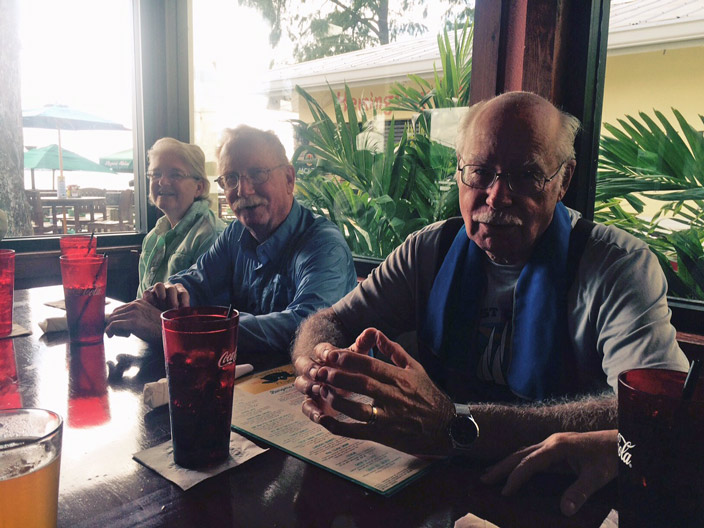 Kathy, Rex and Dennis.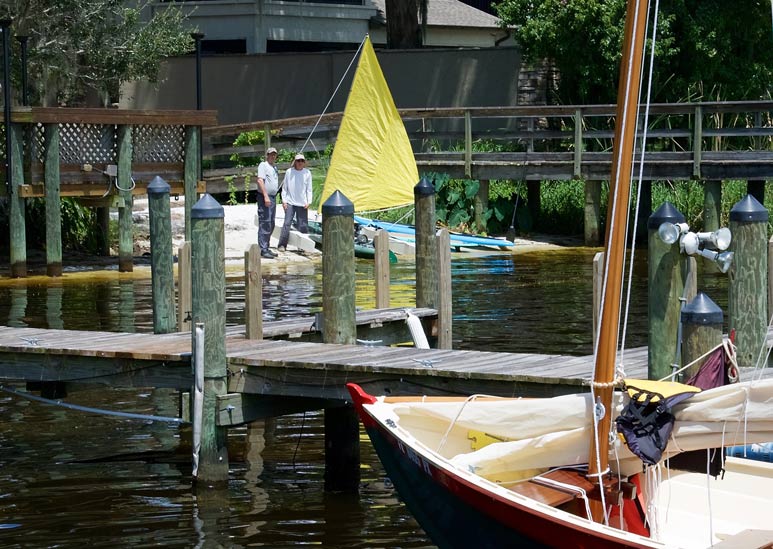 Terry chats with Tom Steinmetz who brought a sailing kayak tri.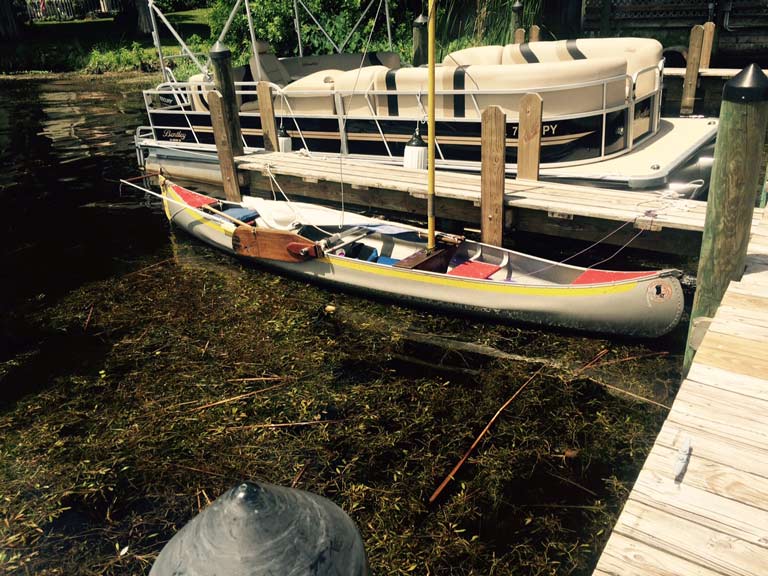 Terry & Ruth's sailing canoe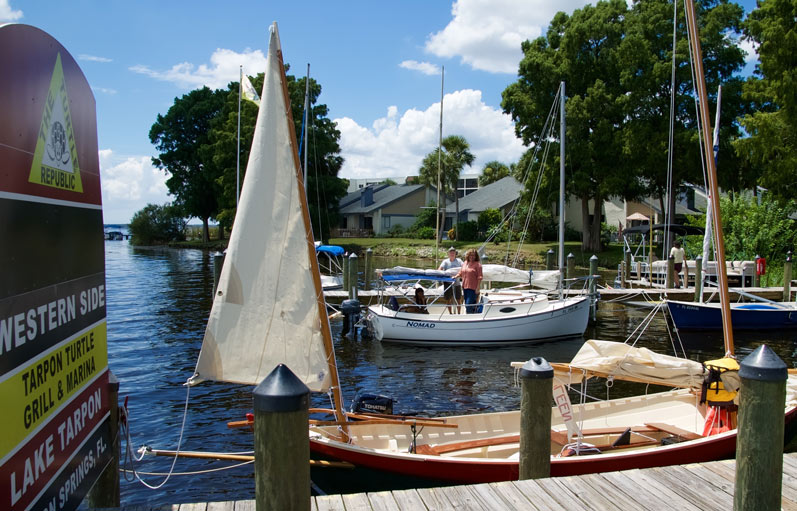 Ron and Holly Bird aboard Nomad with Kathleen in foreground.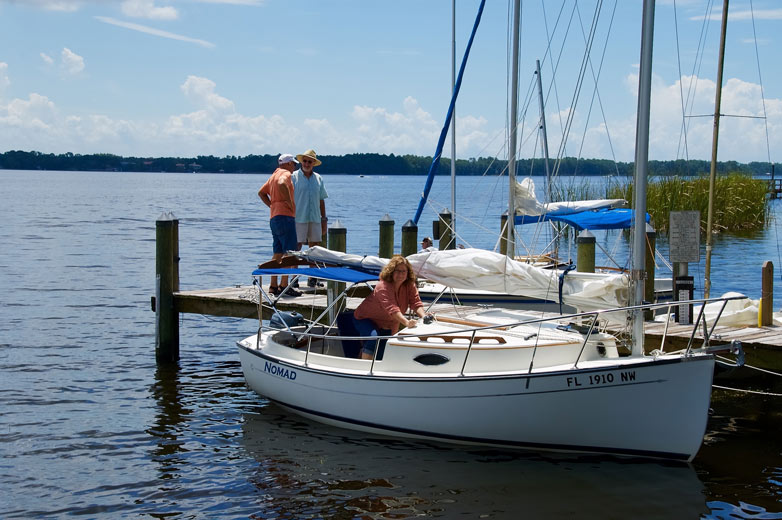 Holly inspecting Nomad.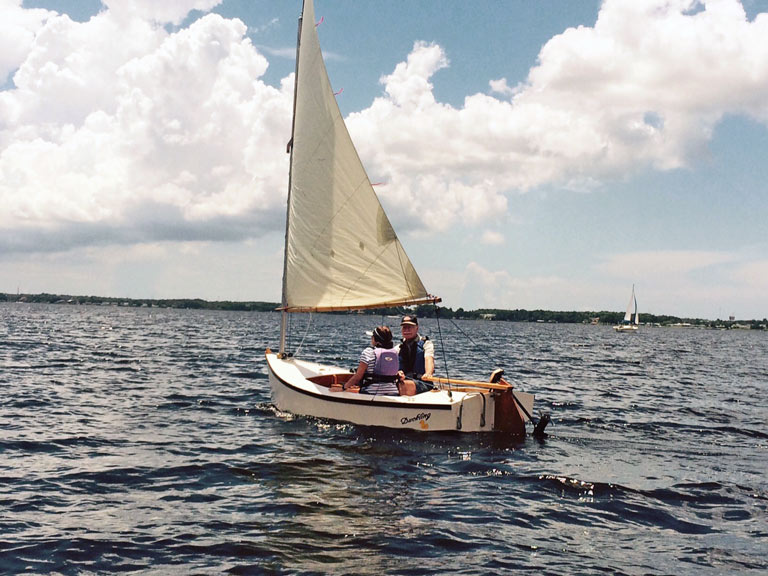 After lunch a rollicking sail until the skies clouded up and the thunder roared.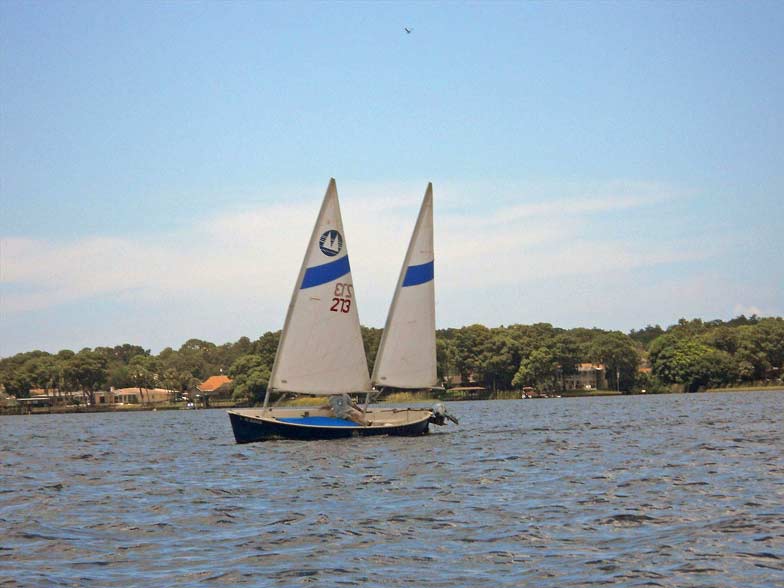 Tim enjoying his SeaPearl.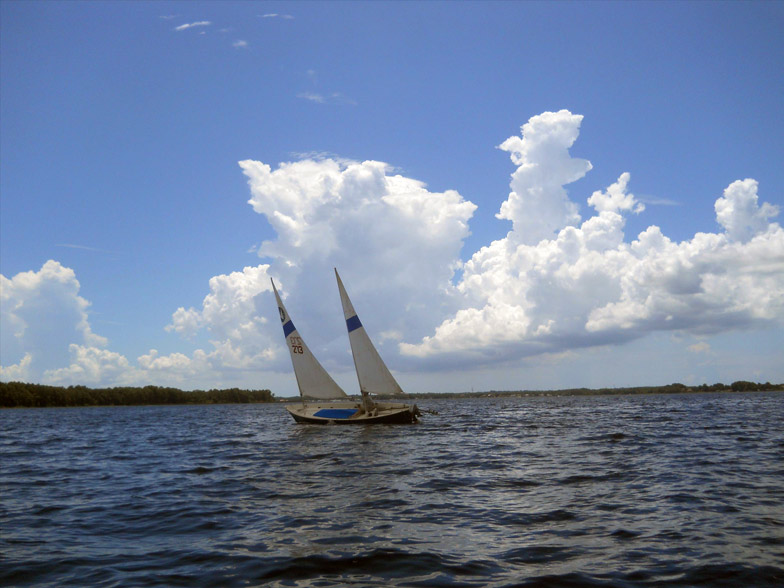 Beating to windward.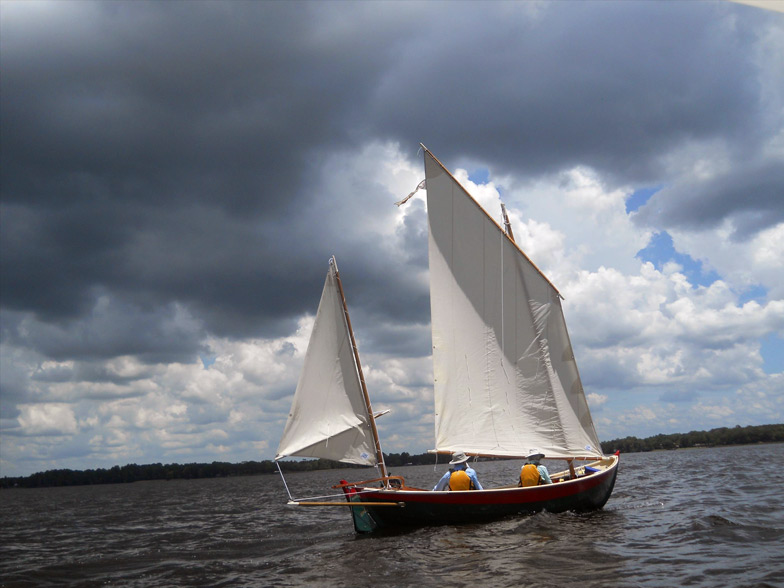 Heading in with increasing clouds and wind!