Cayo Costa - March 2016
photos by Ron Hoddinott, Billy Van Deusen, Capt Gerry, Dimitri Krinos
(A windy rainy forecast for Sunday afternoon kept a LOT of our sailors away this time, but the 8 boats who came had a great time Thursday - Saturday)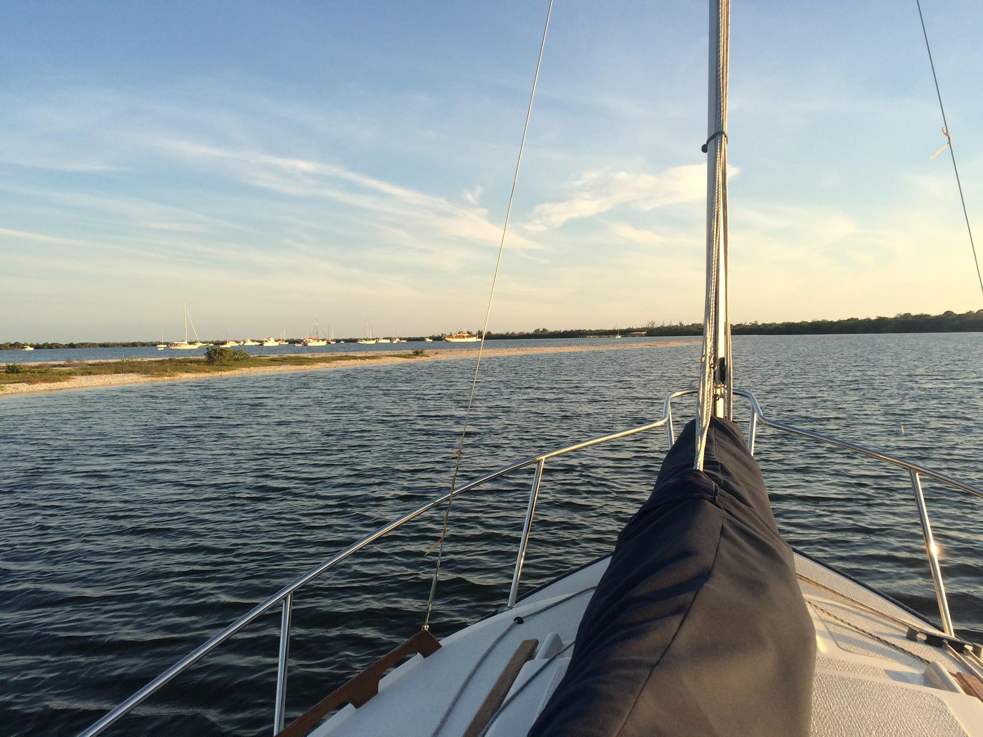 Came down alone on Thursday night to avoid fog on the Skyway bridge - Nomad was the only boat in the cove.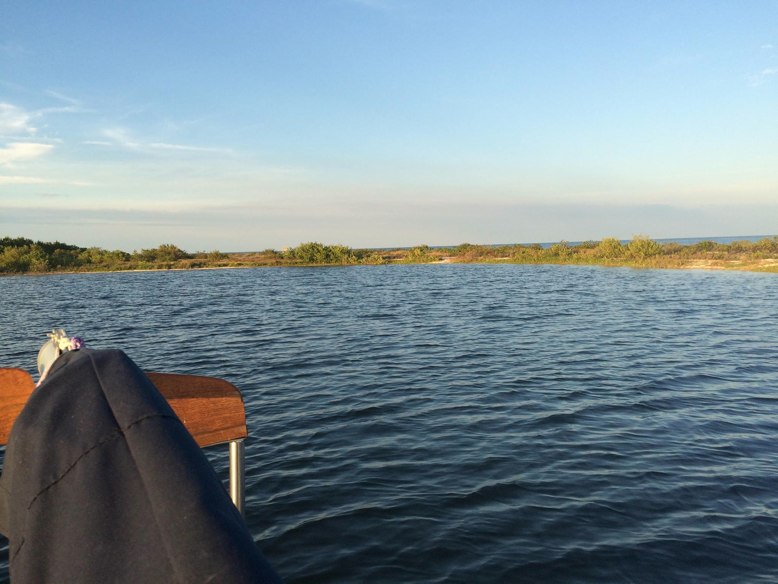 Standing on cockpit seat looking to the north.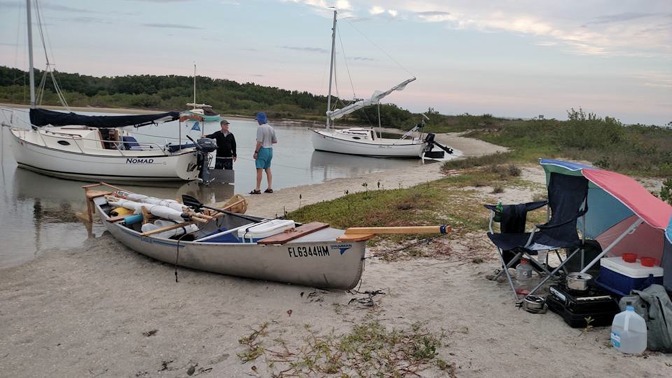 On Friday folks started to arrive. Gerry's sailing canoe, Nomad, Jack's About Time, and SCAMP.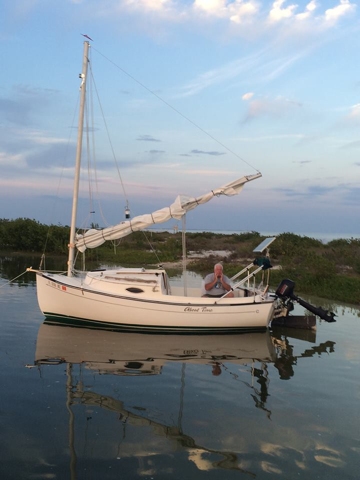 Jack on Friday evening.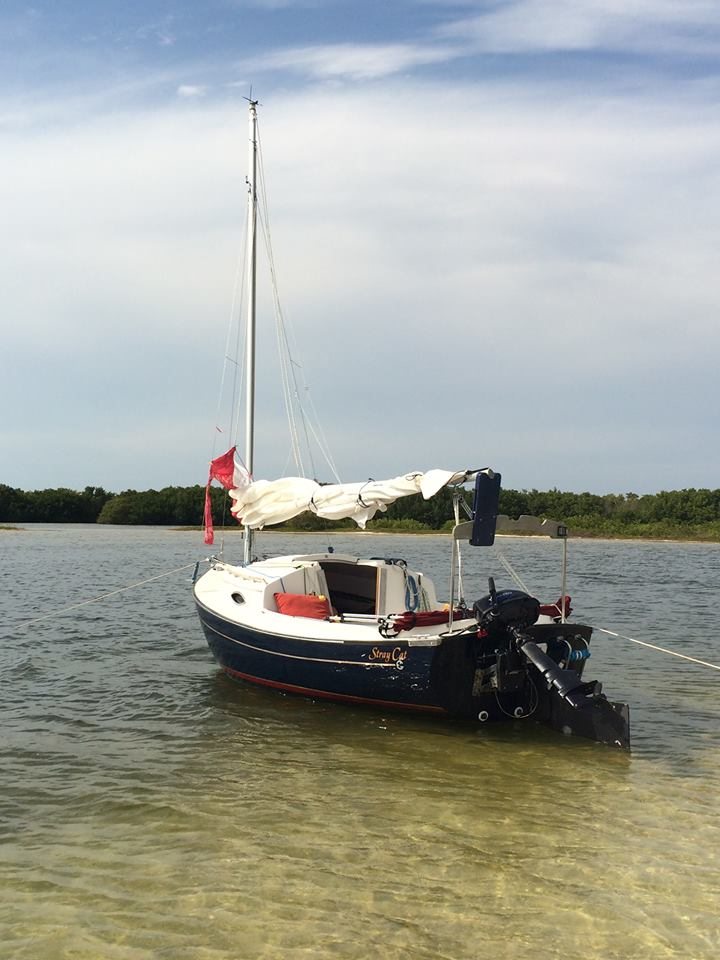 Mary's Stray Cat.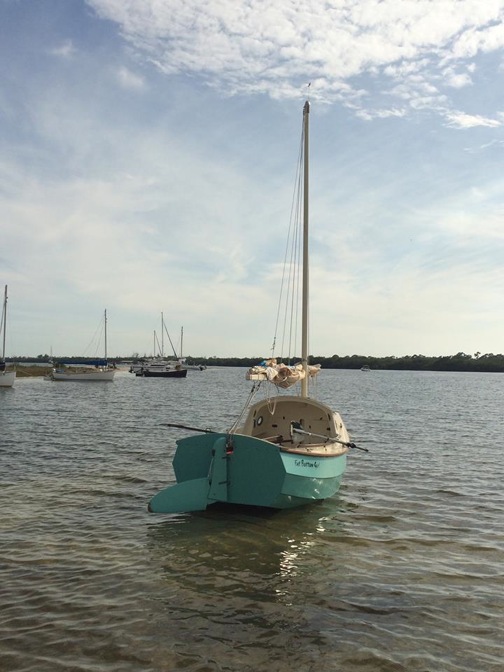 Fat Bottomed Girl - Marty Worline's 2015 EC finishing SCAMP.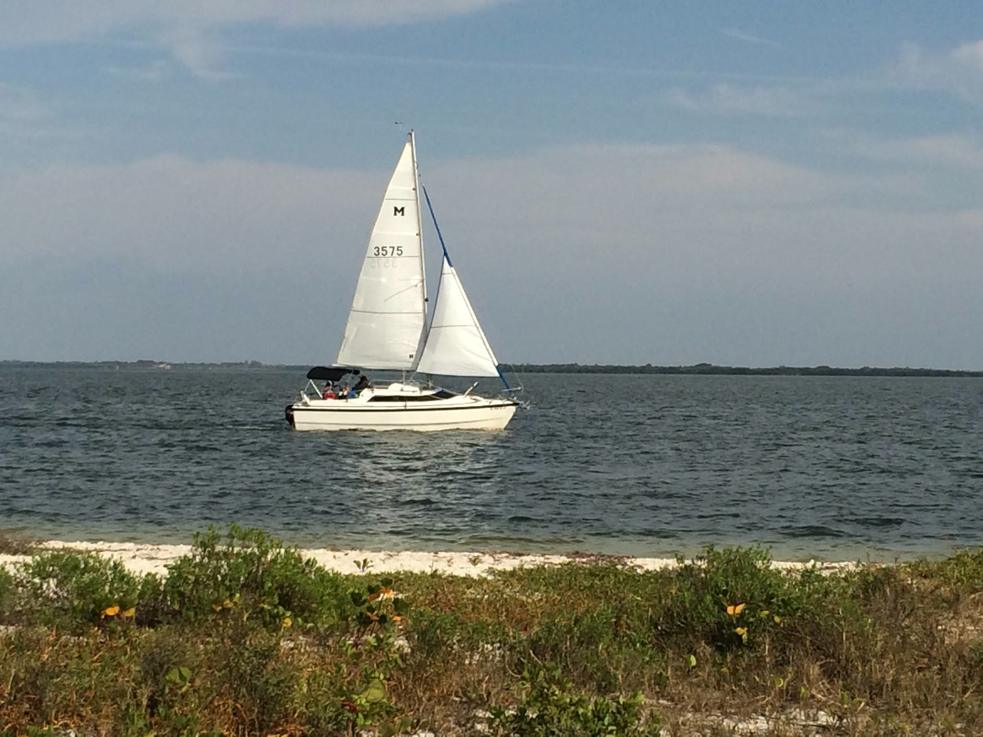 Dimitri's MacGregor 26X comes around the point with three kiddos aboard - well behaved kiddos!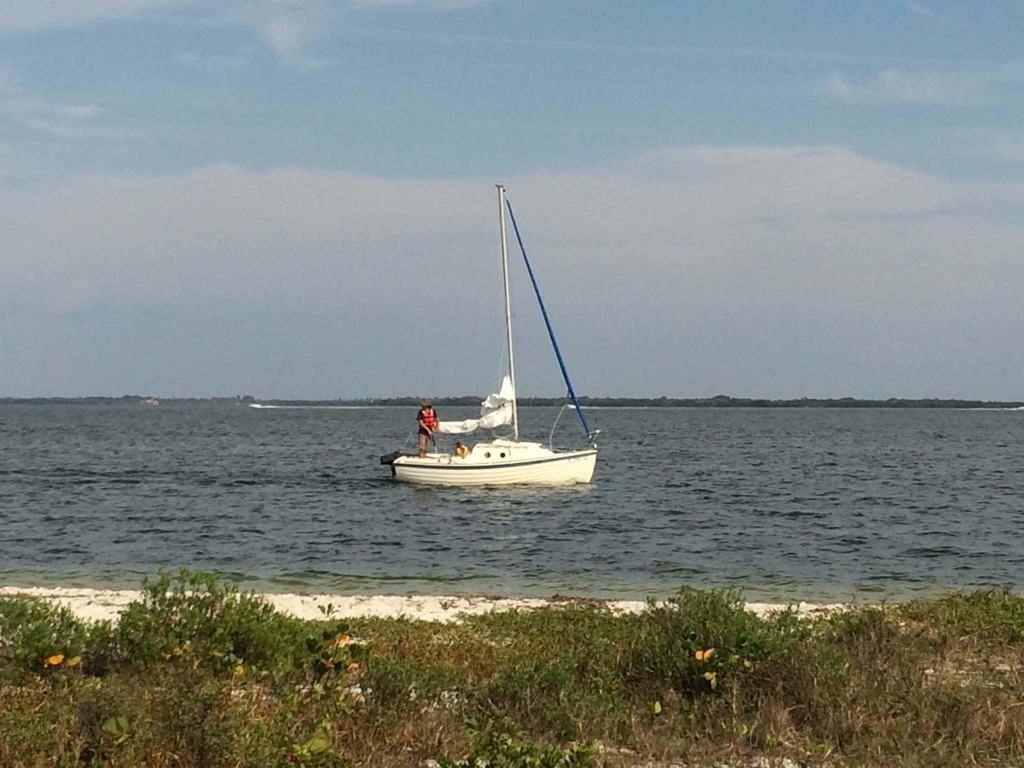 JF Bedard brings his Montgomery 17 around the poing with son Joshua aboard.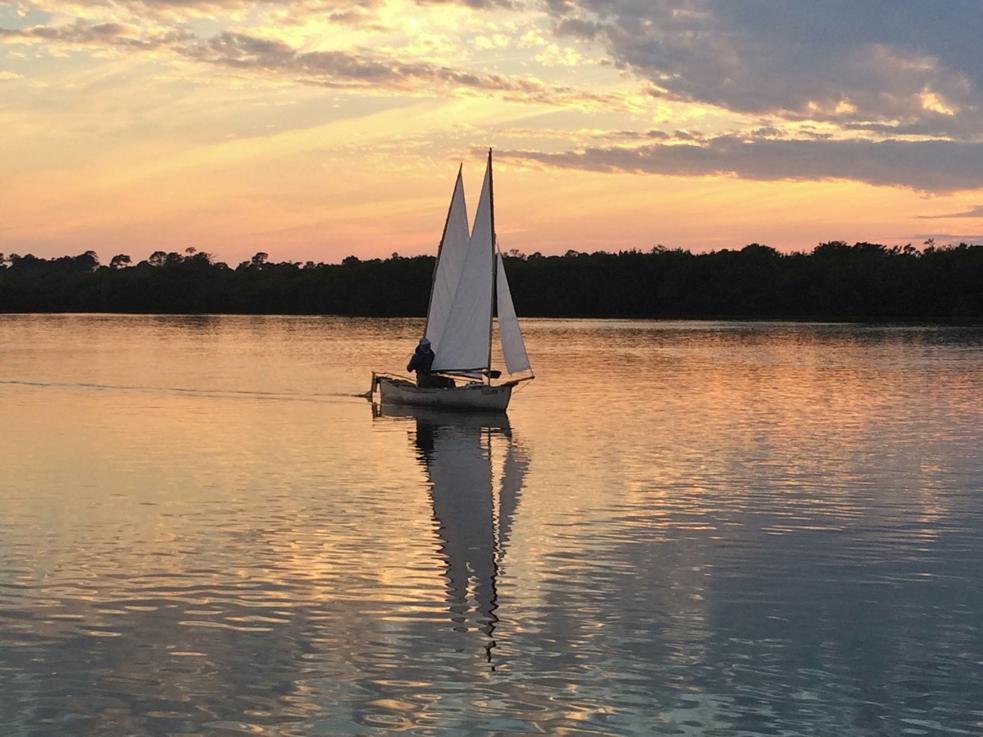 Captain Gerry made a grand entrance as the sun started to go down on Friday.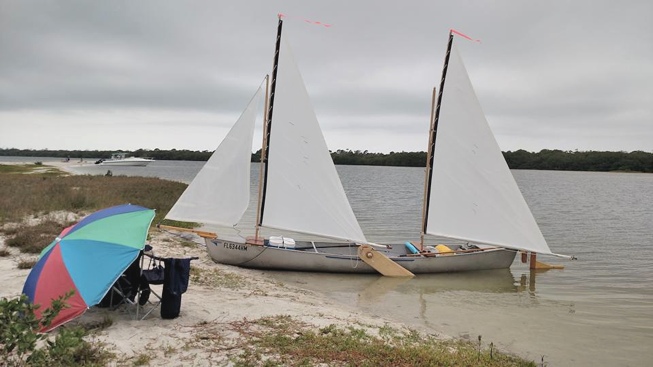 Gerry's new rig is a sliding gunther ketch.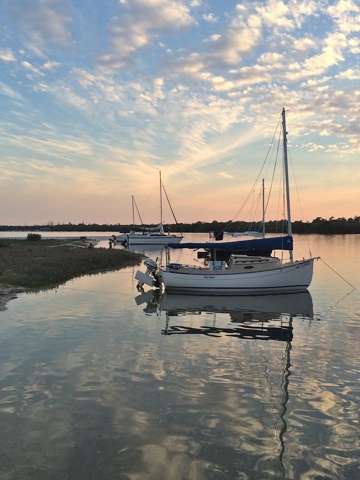 Bill VanDeusen's SunCat - Cayo Gato - captured in waning light.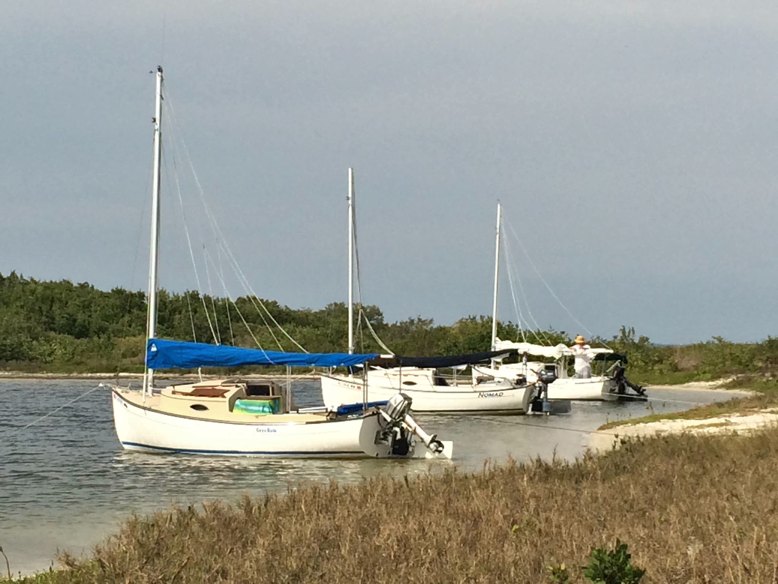 SunCat row - Cayo Gato, Nomad, and About Time.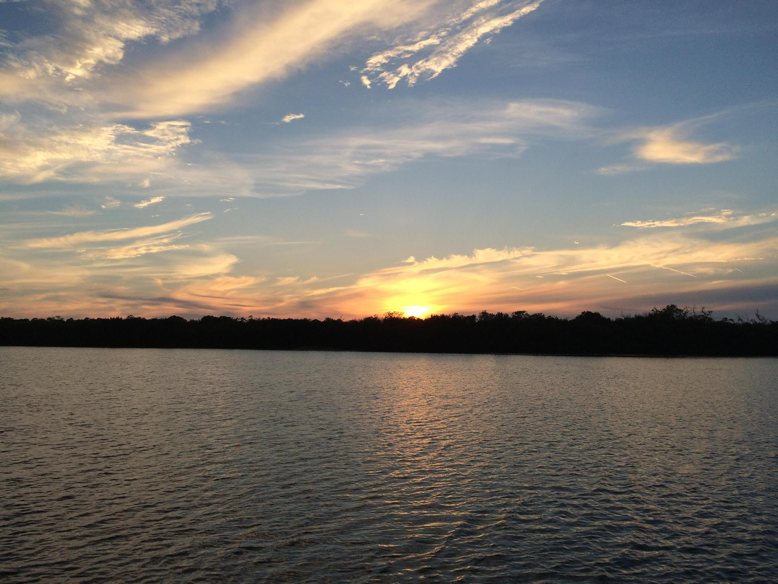 Sunset in the cove.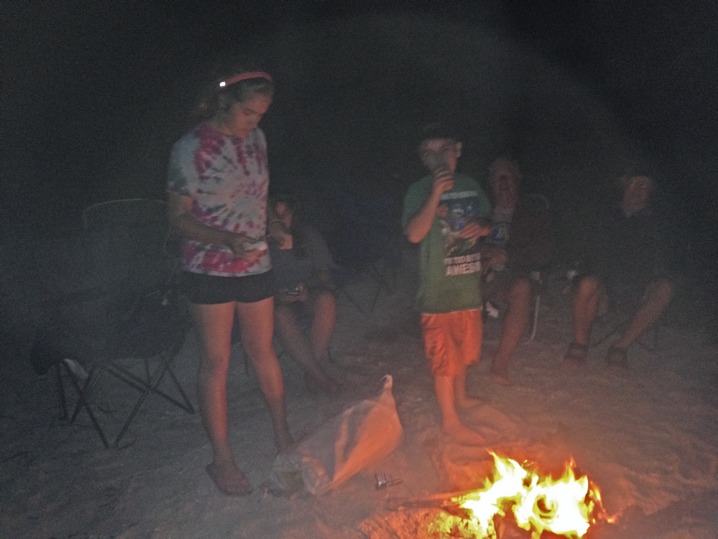 Dimitri captured these campfire photos on Friday evening.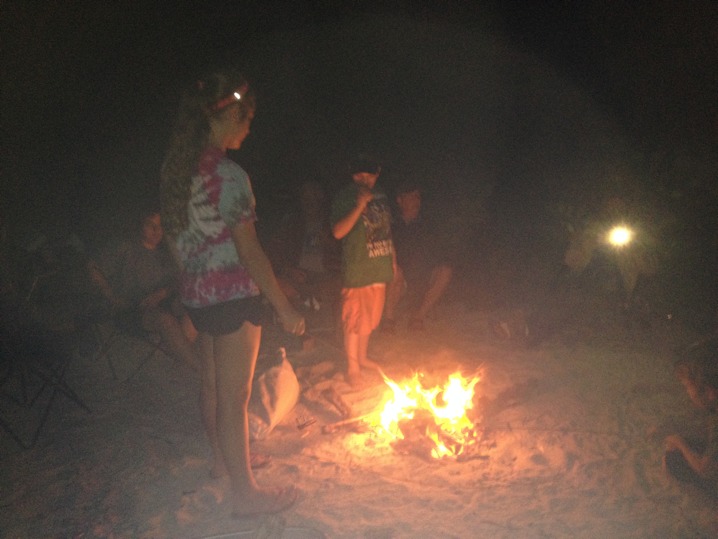 Kids enjoying Smores!