Palatka - St. John's River - April 8-10 2016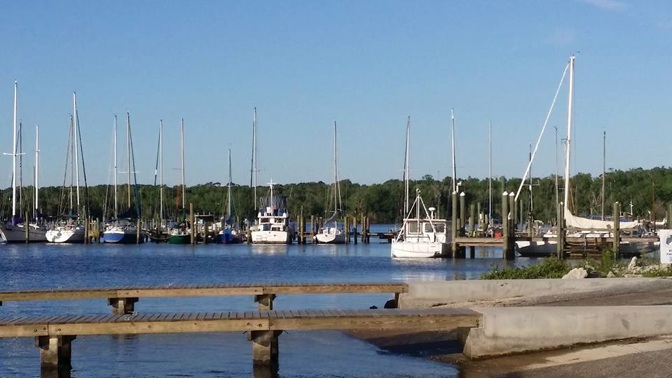 Palatka Ramps - pleasure and fishing craft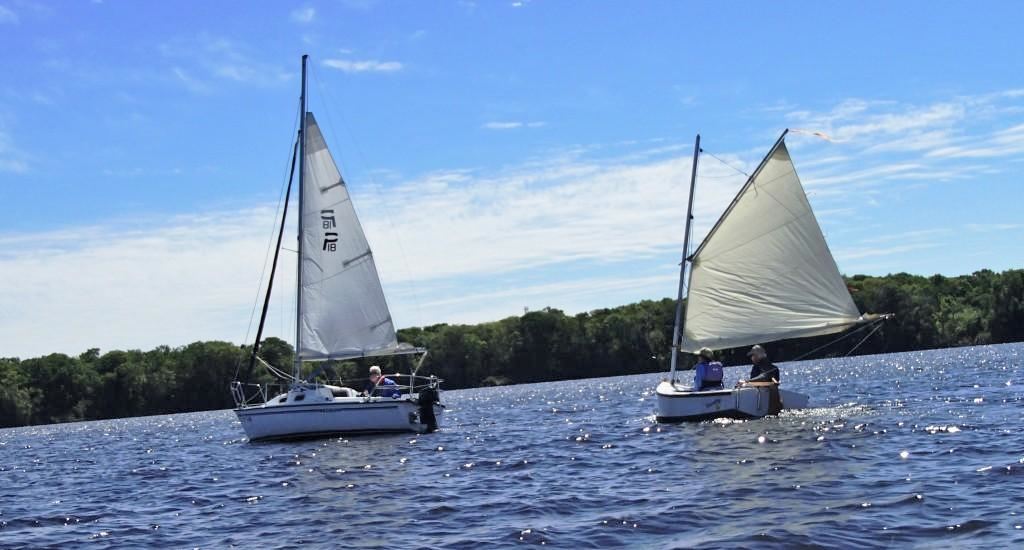 Lou's Precision Laid Back, and Dennis and Carol's Duckling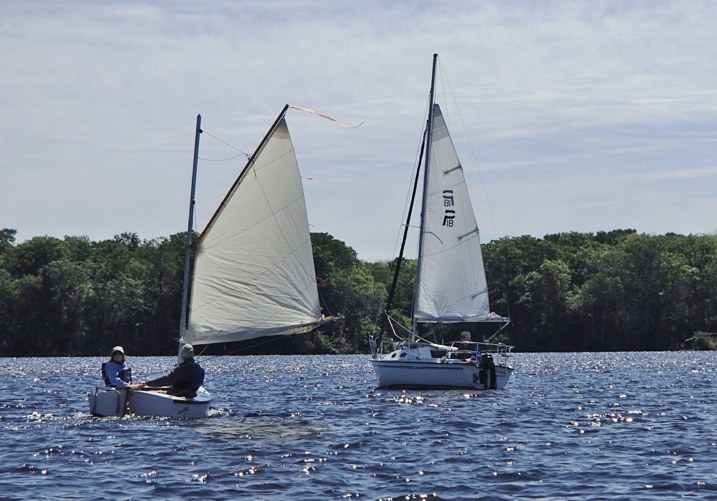 Duckling and Laid Back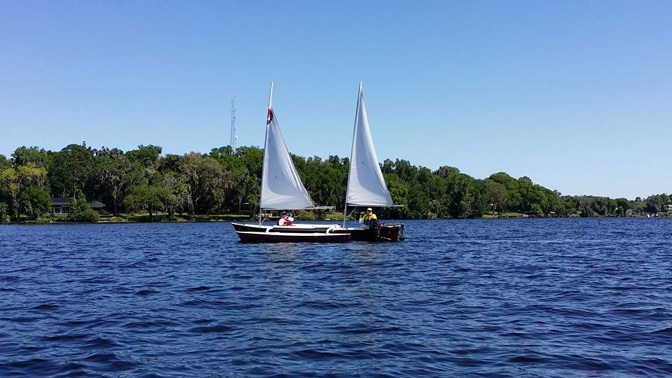 Lowell and Dee Stephens' SeaPearl Tri on the River.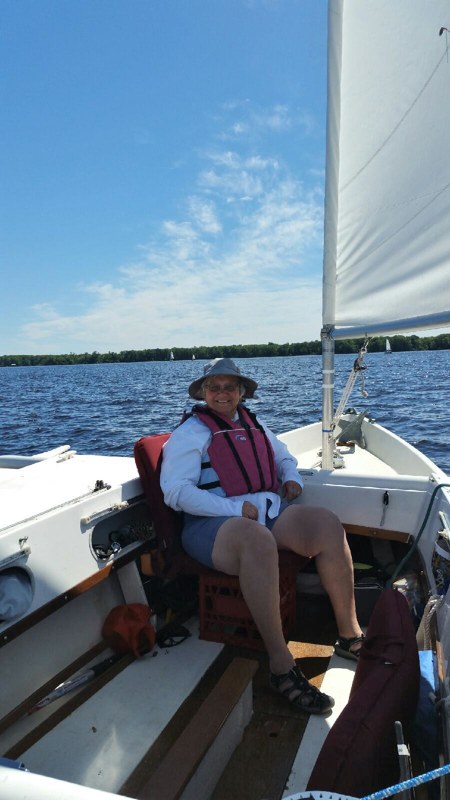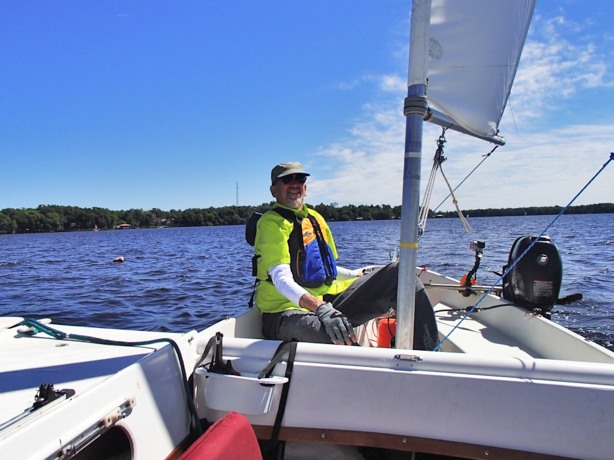 Dee in the center cockpit and Lowell conning the helm.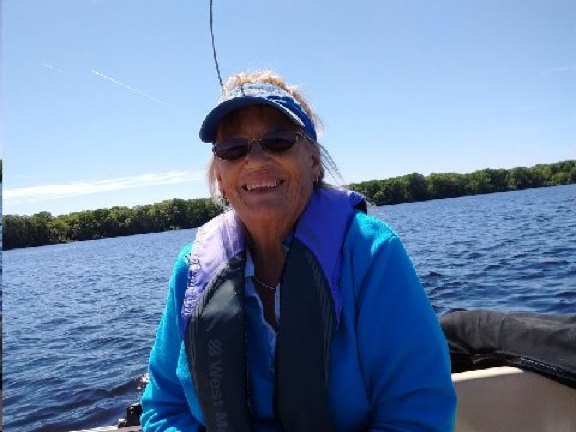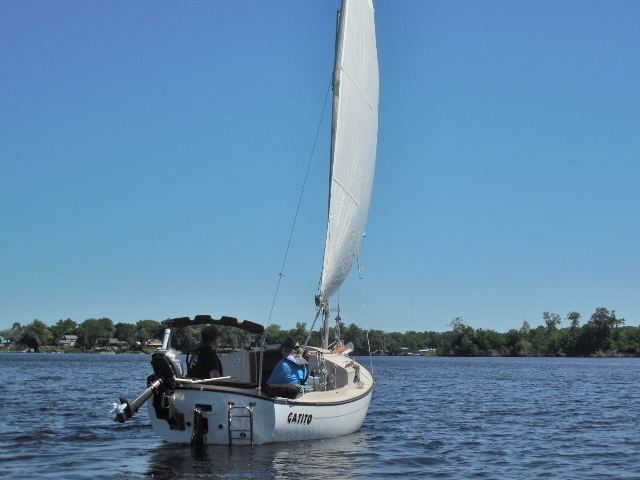 Barb Lincoln and her boat Gatito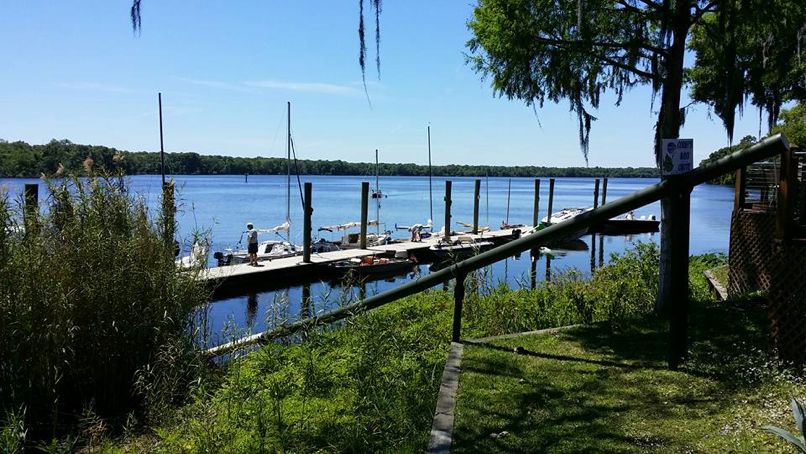 At Corky Bell's - nice docks!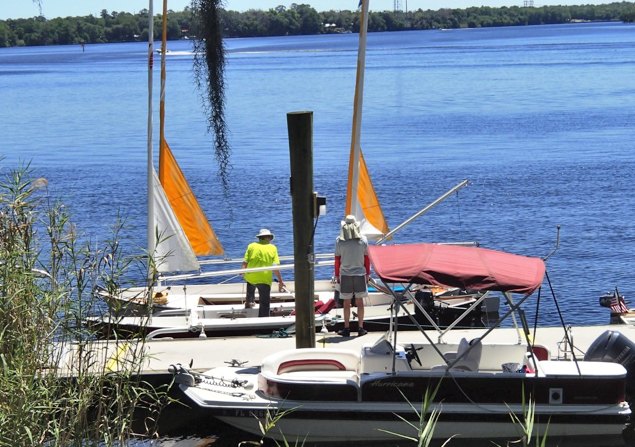 On the docks.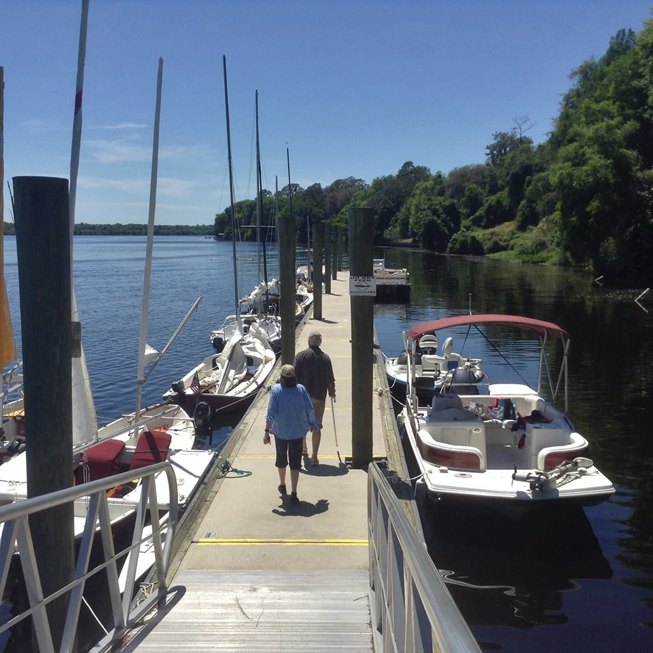 Squadron boats take up one whole side!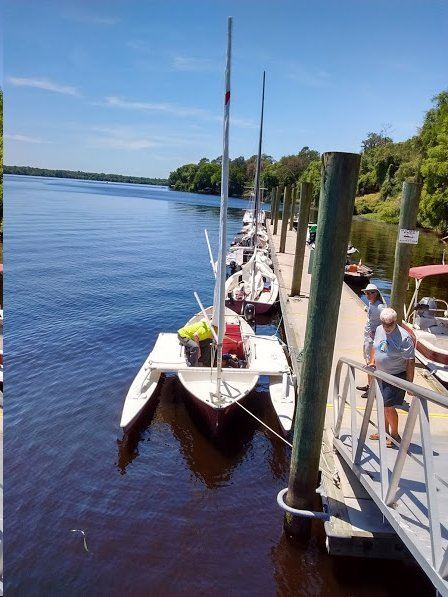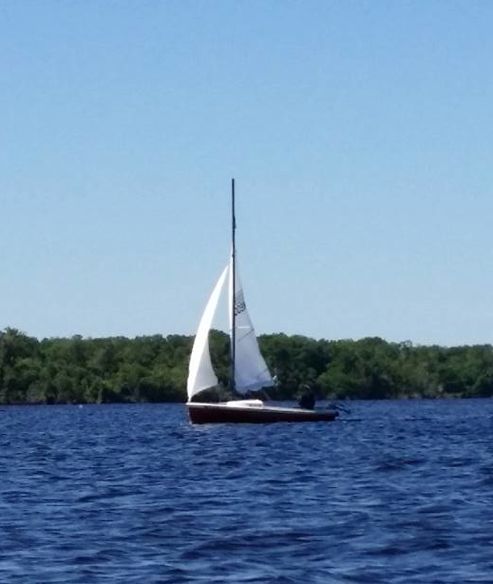 Folding akas make docking easy aboard the SeaPearl Trimaran. - Red Witch - DS 2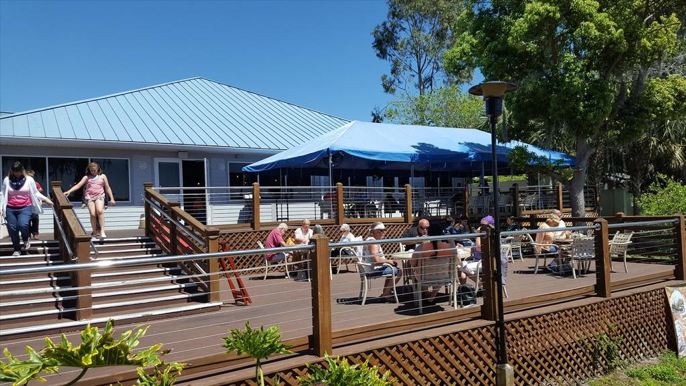 Corky Bell's outside deck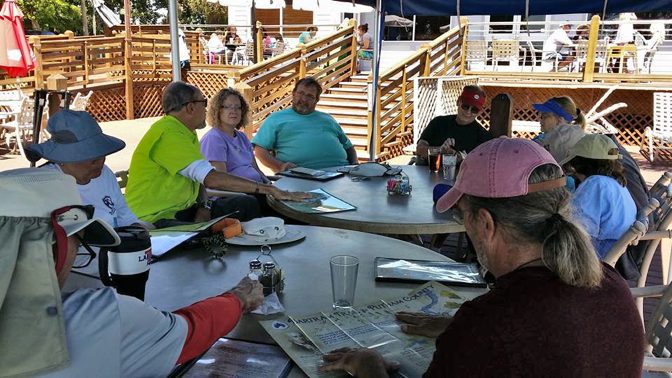 Squadron members contemplate the large menu.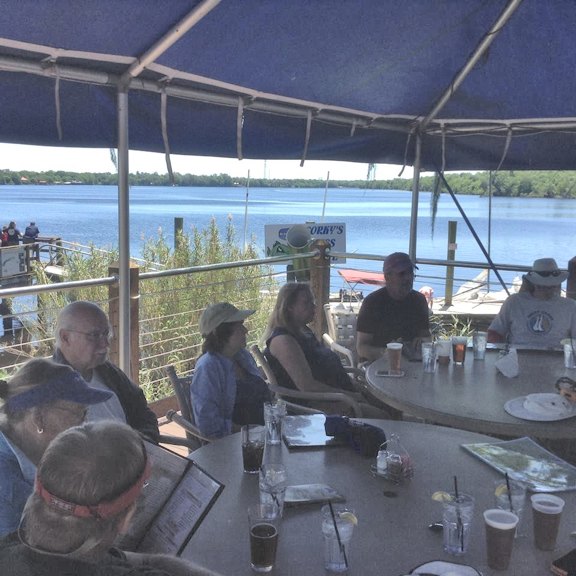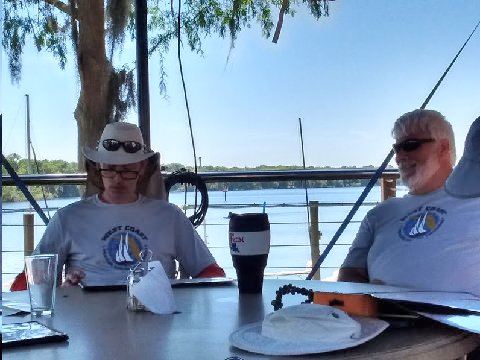 Waiting for food? - Tim and Lou - the organizers of this outing.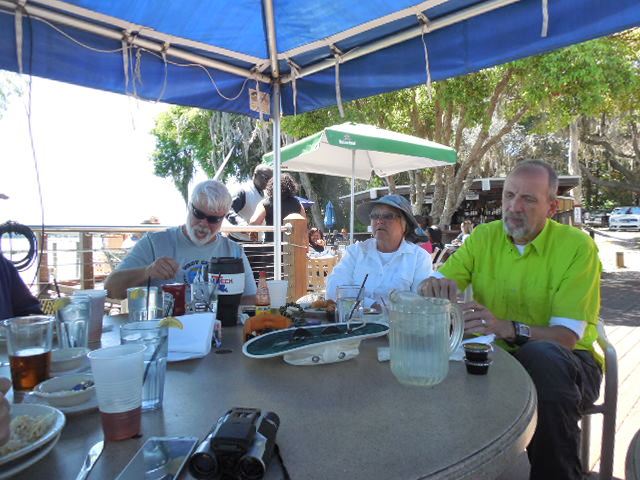 Lou with Dee and Lowell Stephens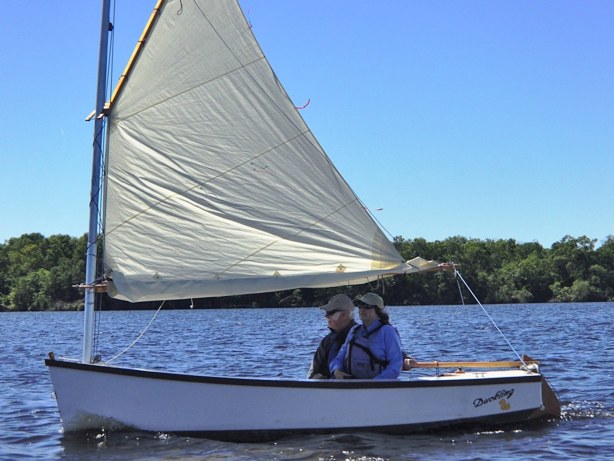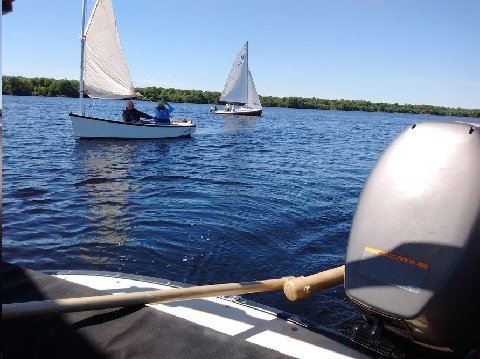 Dennis Marshall's Duckling, with Red Witch on the right.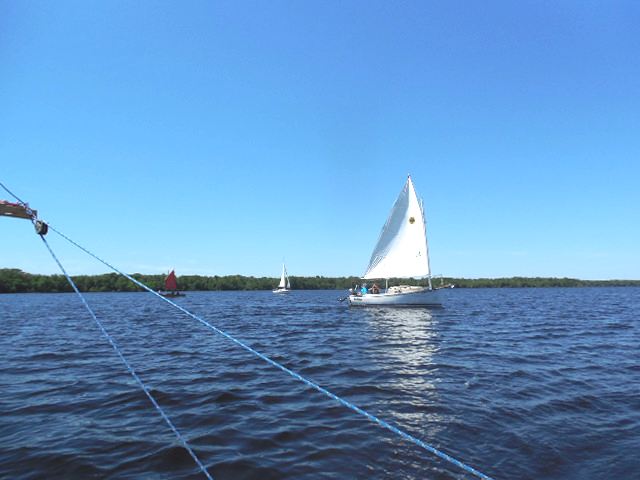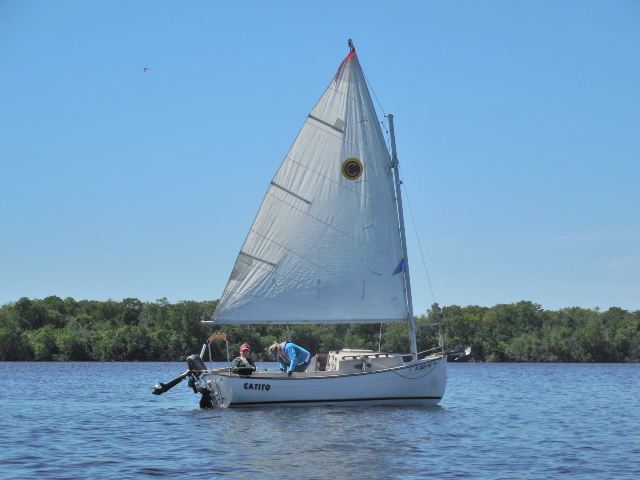 SunCat Gatito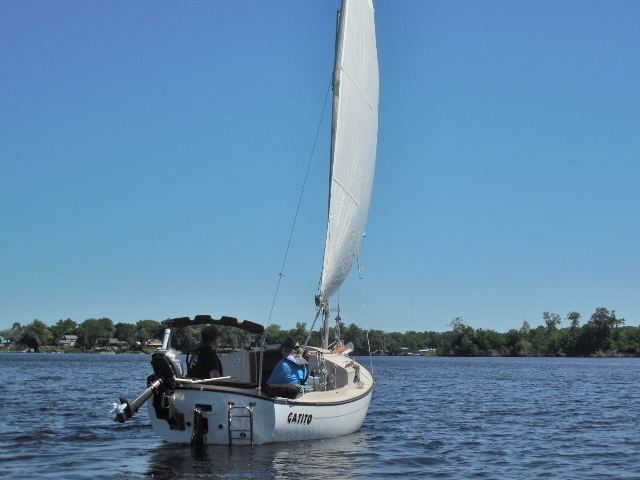 Gatito's stern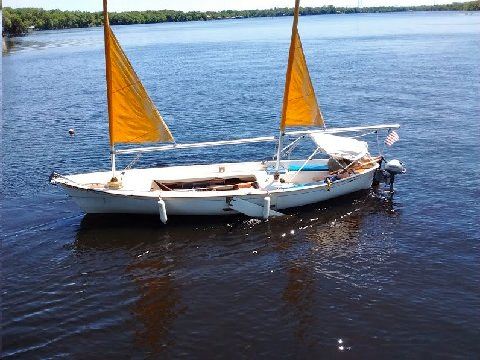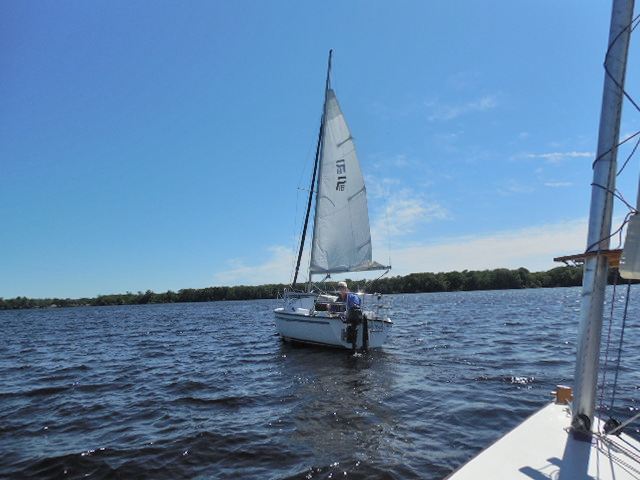 Kevin Riley has a SeaPearl! - Lou Reis' Precision 18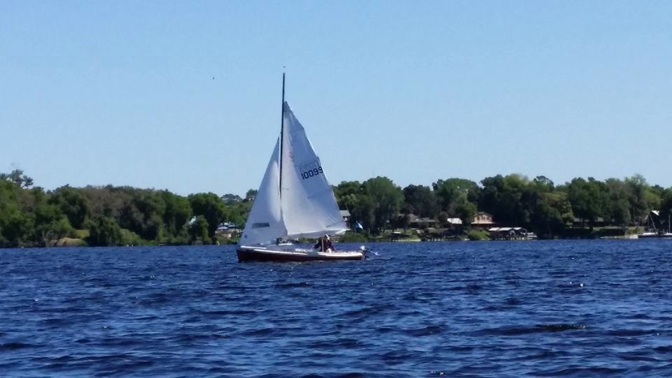 O'Day DS2 - The Red Witch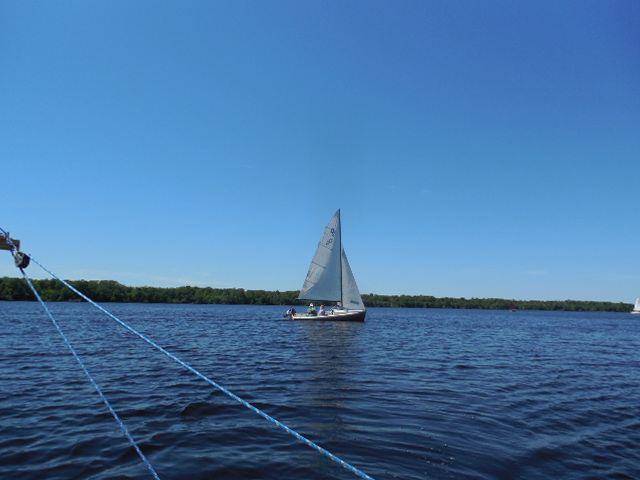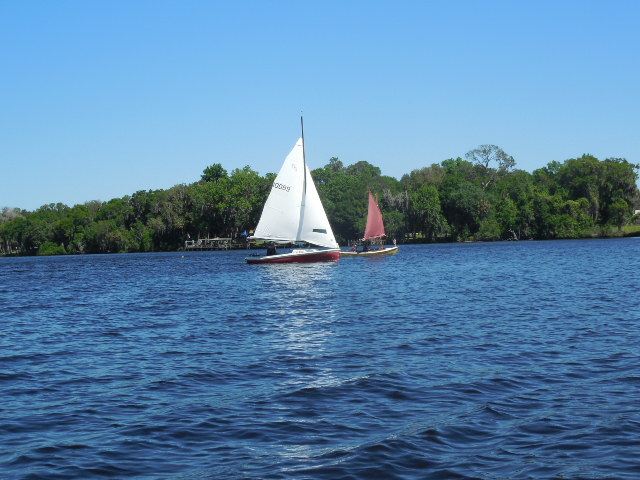 O'Day and Pat Johnson's SeaScreacher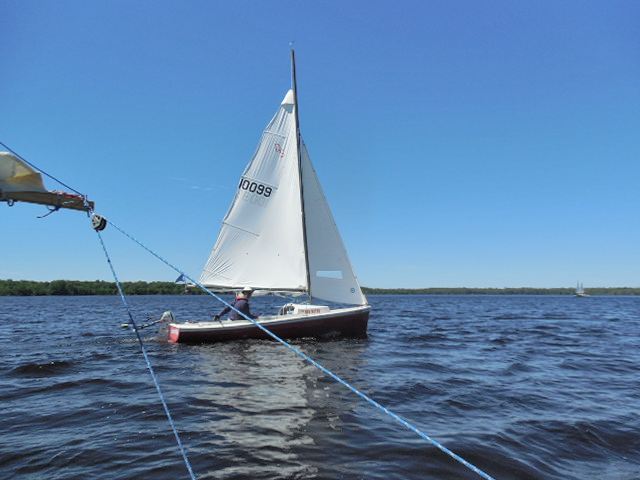 Red Witch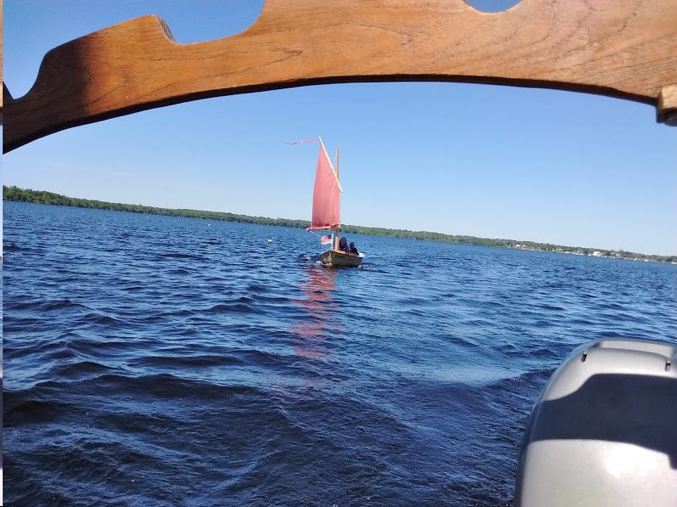 Pat's Sea Screacher coming up behind Gatito.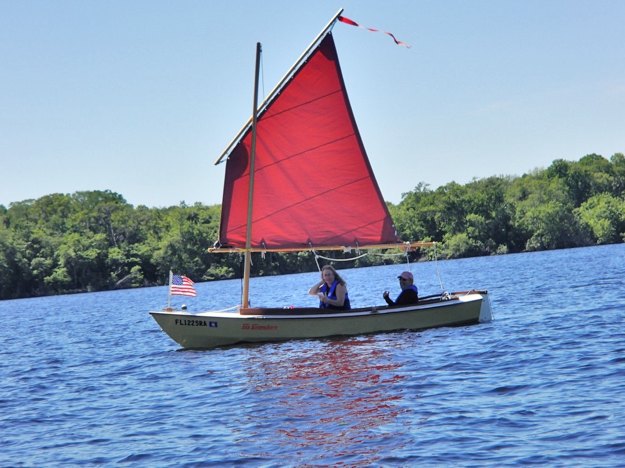 Pat's SeaScreecher with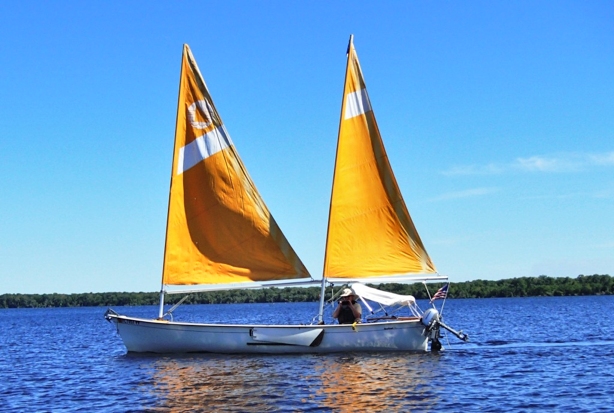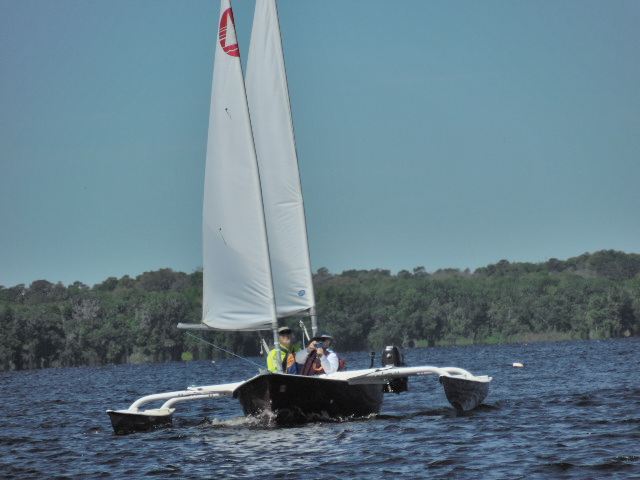 The big red SeaPearl Tri - moving fast!