Classic Boat Festival - Sarasota Sailing Squadron
April 15th - 17th, 2016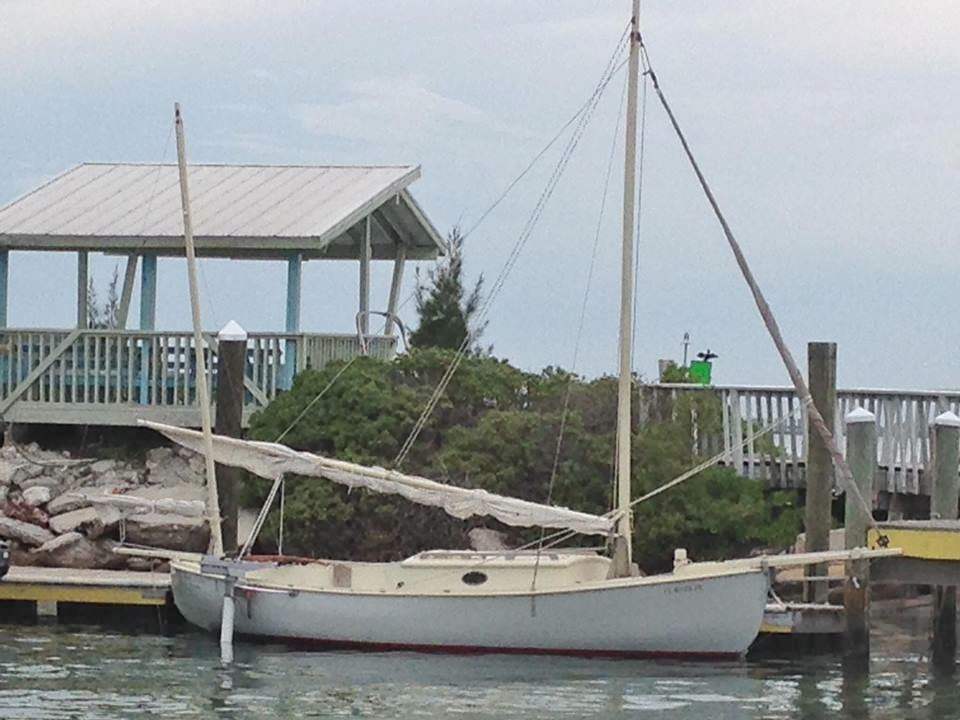 Michael Jones' Aunt Louise - William Garden Eel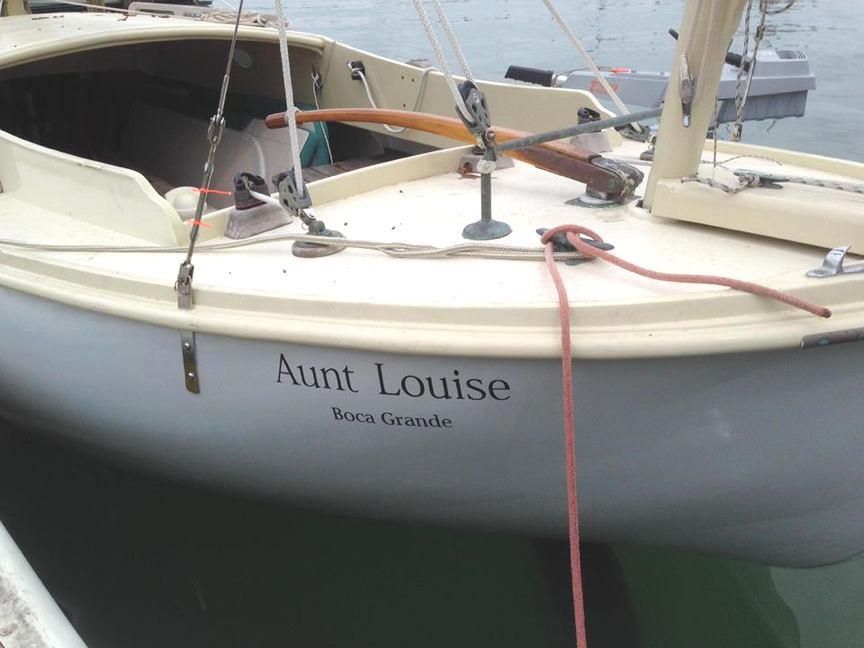 Lovely stern of Aunt Louise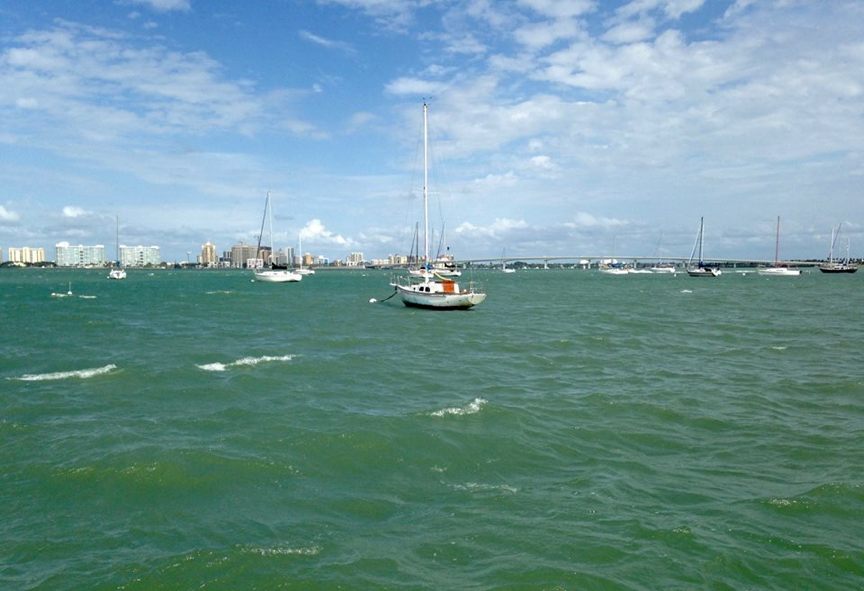 Gale conditions on the bay kept most small craft ashore.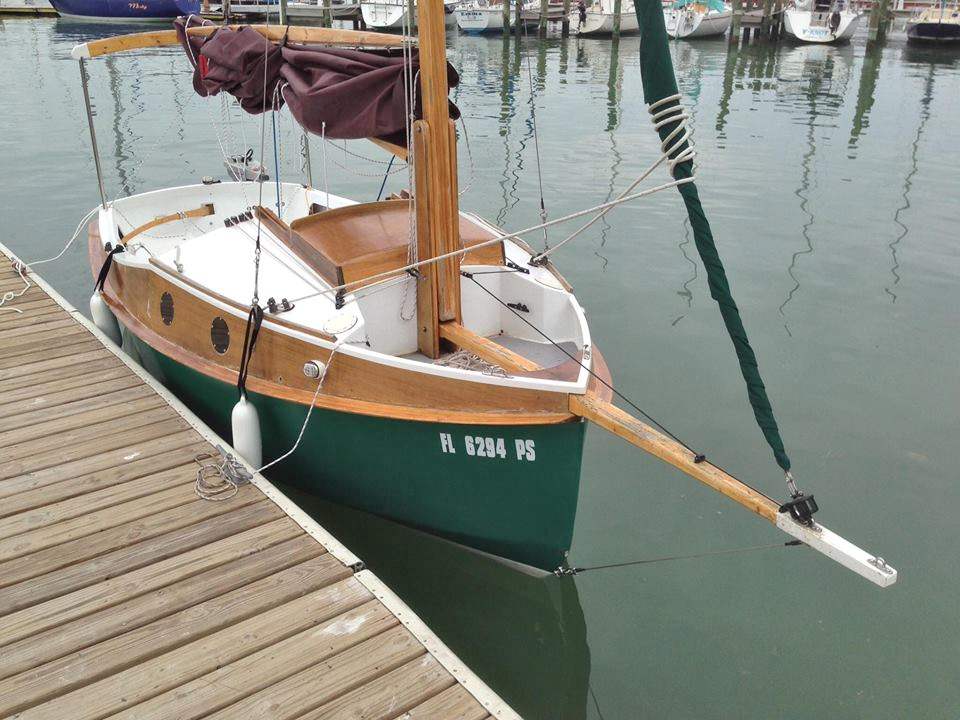 CLC Pocketship was a new entry this year.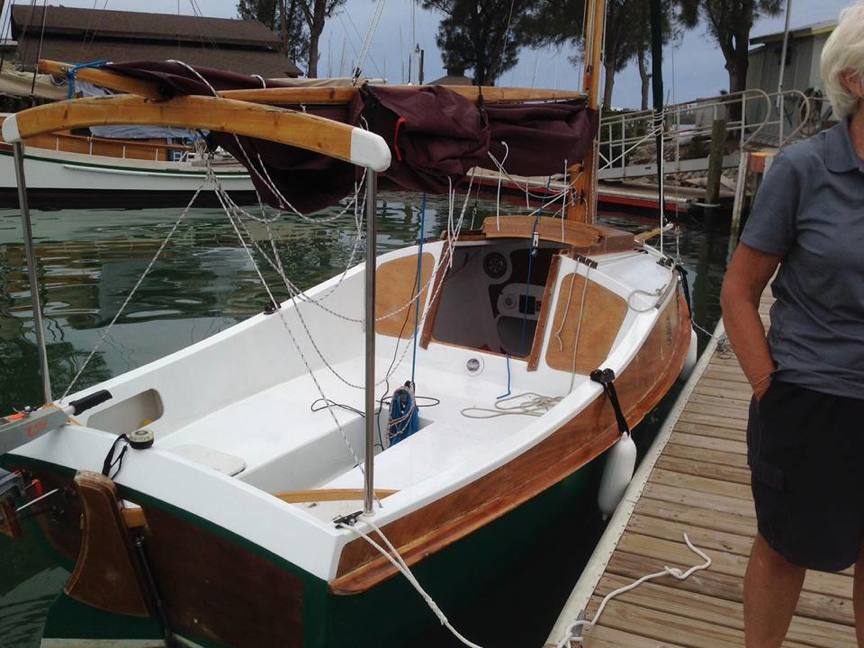 Great job on the build!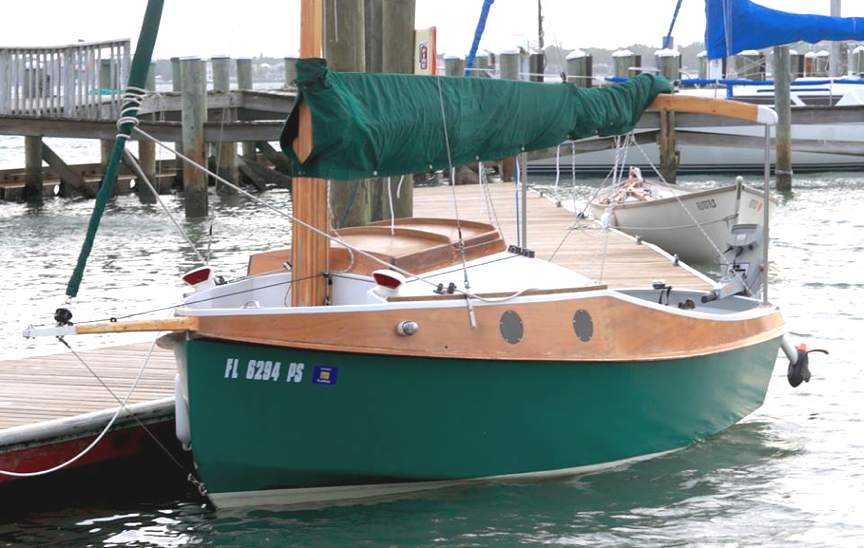 Port side of the Pocketship.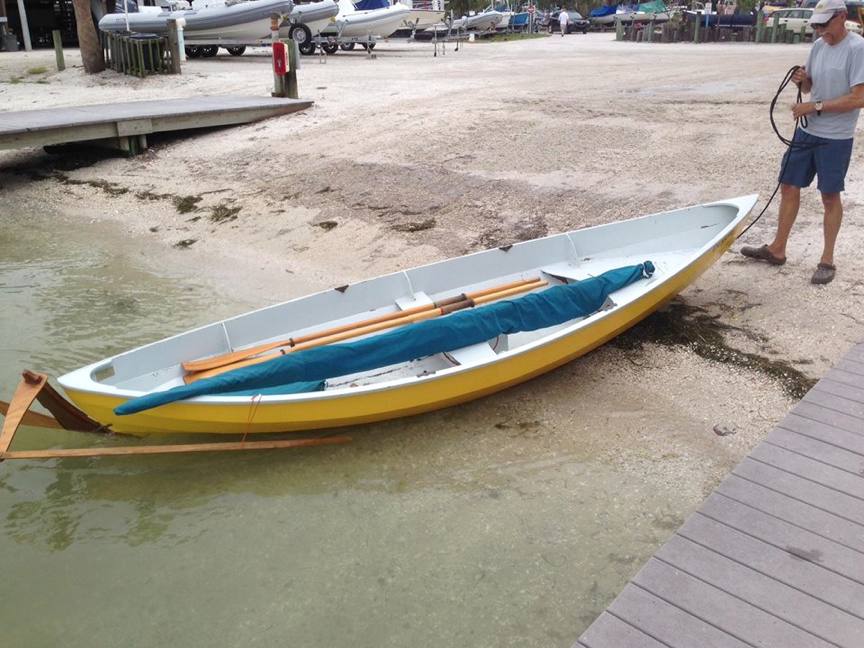 Michael Burwell launches his CLC Skerry - a prototype hull #1 !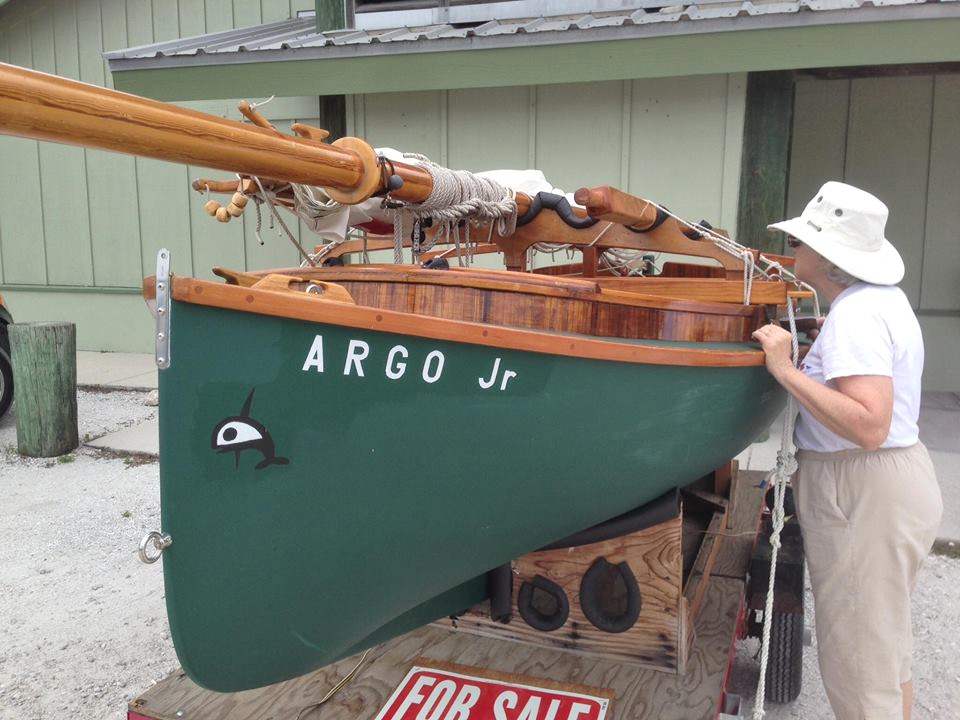 Argo, a rugged looking cat boat - for sale!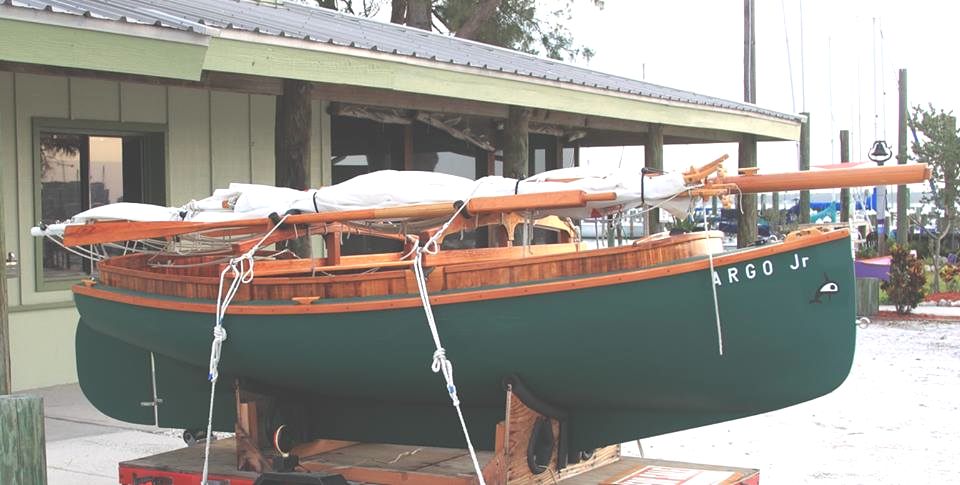 Argo on trailer.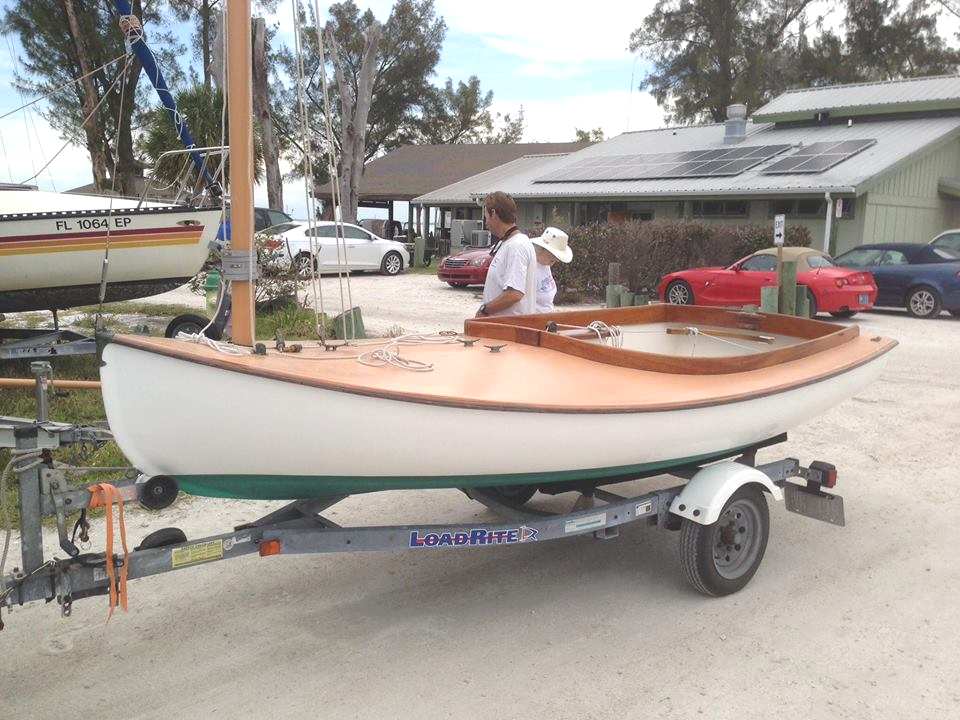 Glen's Beetle Cat replica in fiberglass.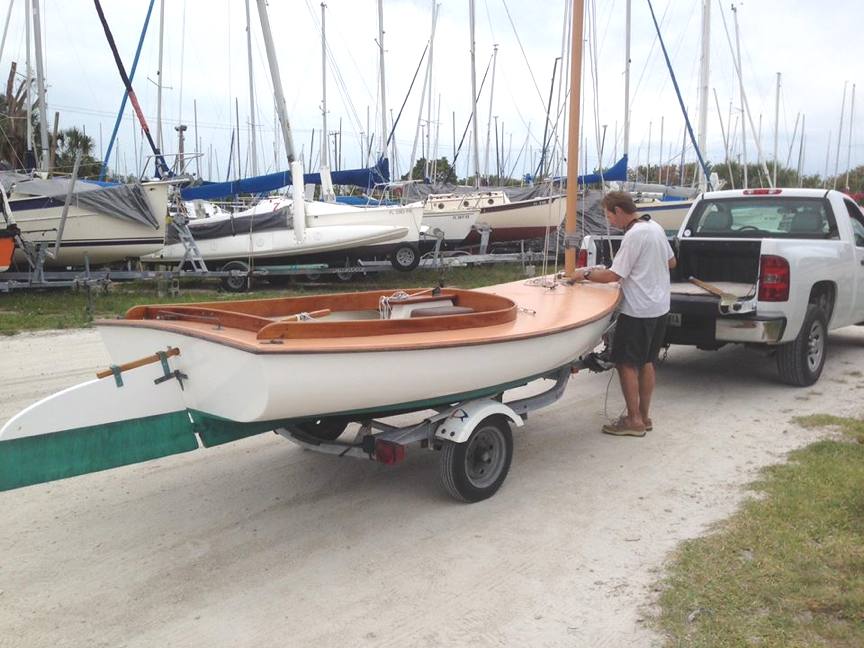 Getting ready to launch the cat.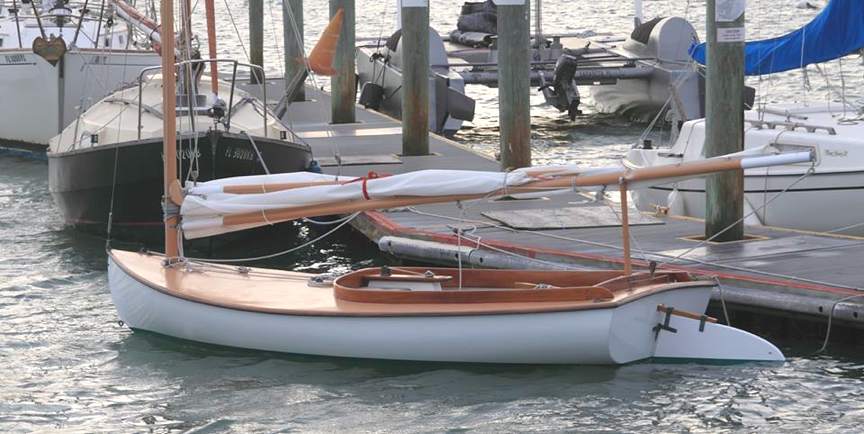 She's afloat! And lovely.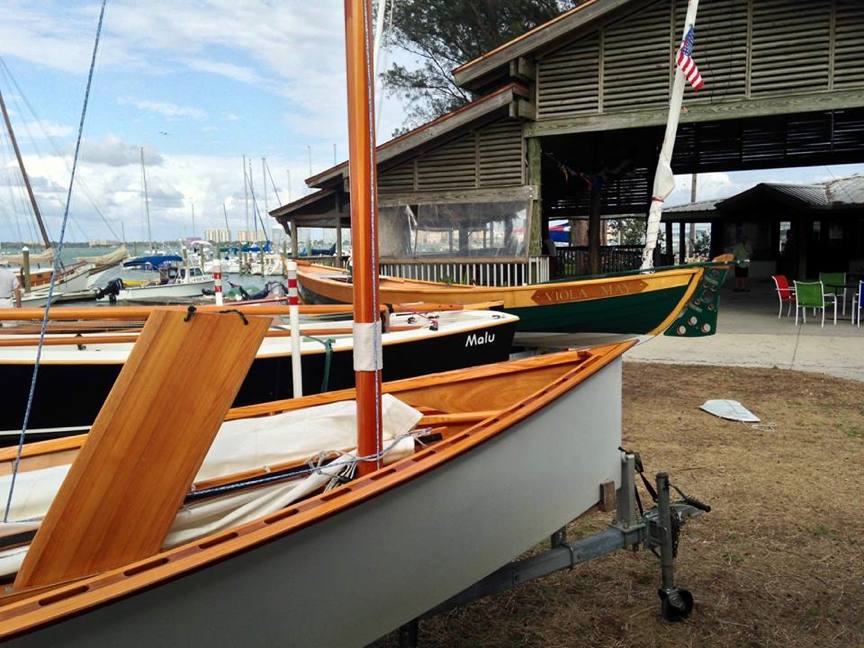 Meanwhile several craft are trailer bound by the wind.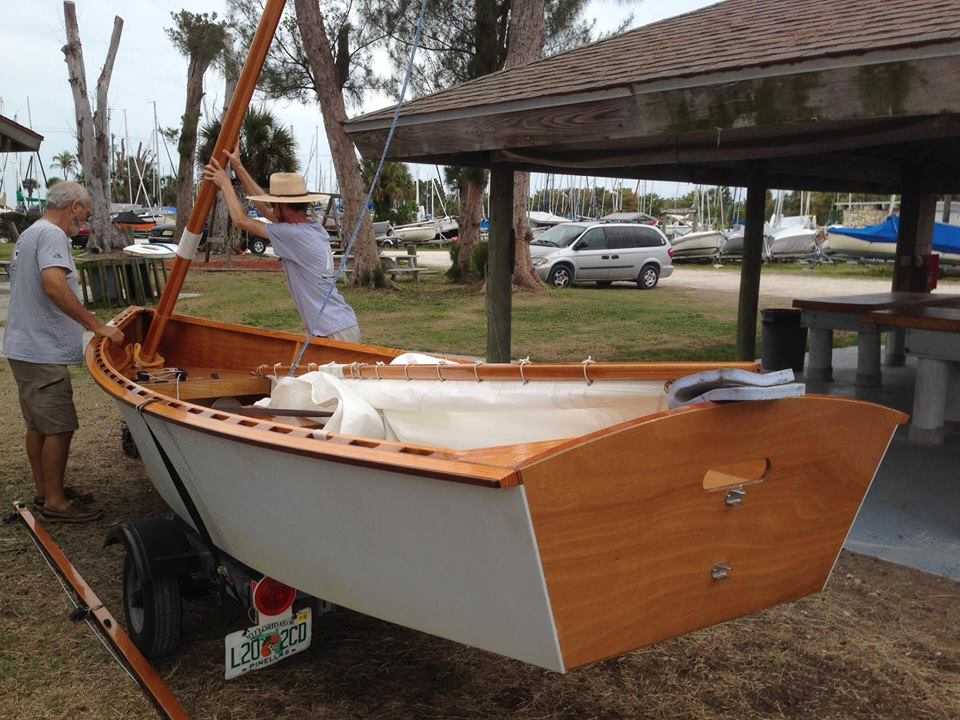 Simon sets up the mast on his Goat Island Skiff design.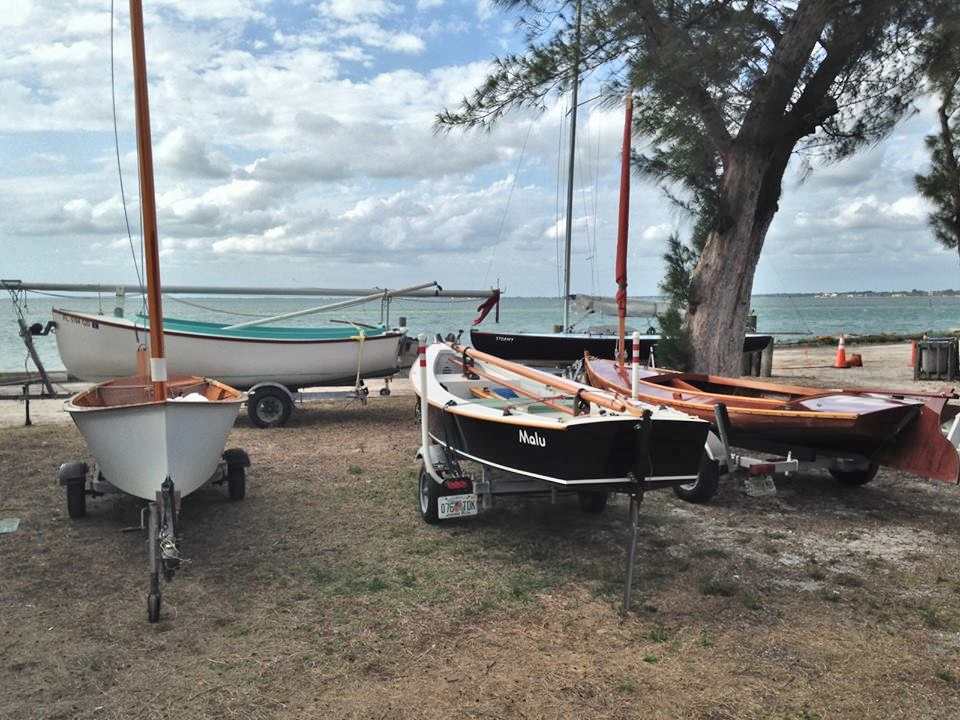 GIS, Malu a stretched windmill by Michael Jones, and a Melonseed by Rex and Kathy Payne.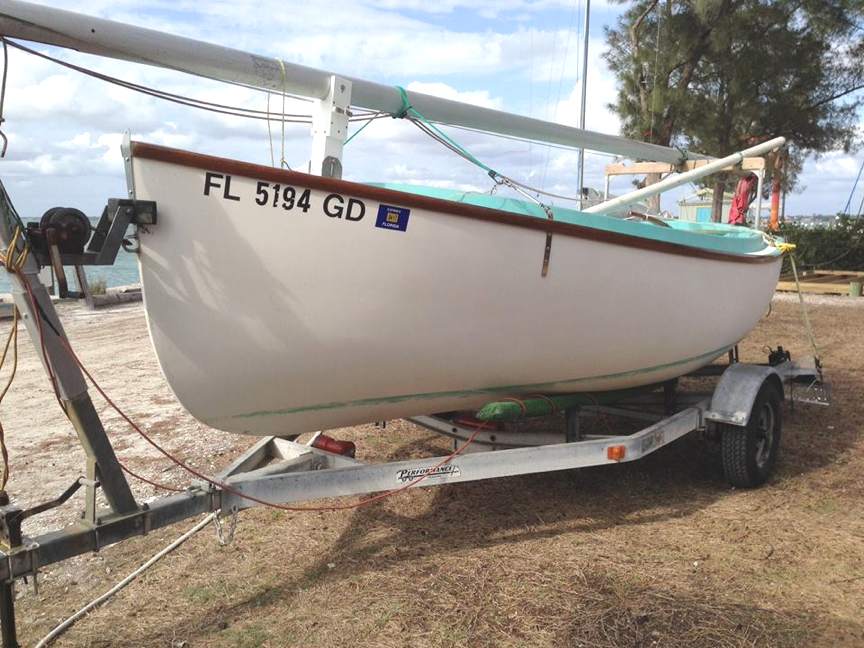 An original 1970's SunCat !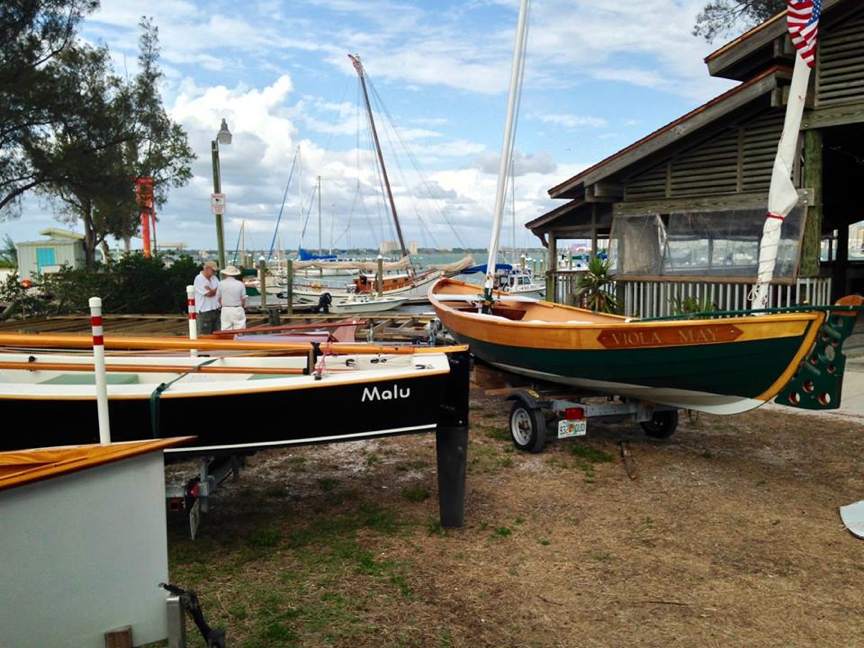 Malu and Viola May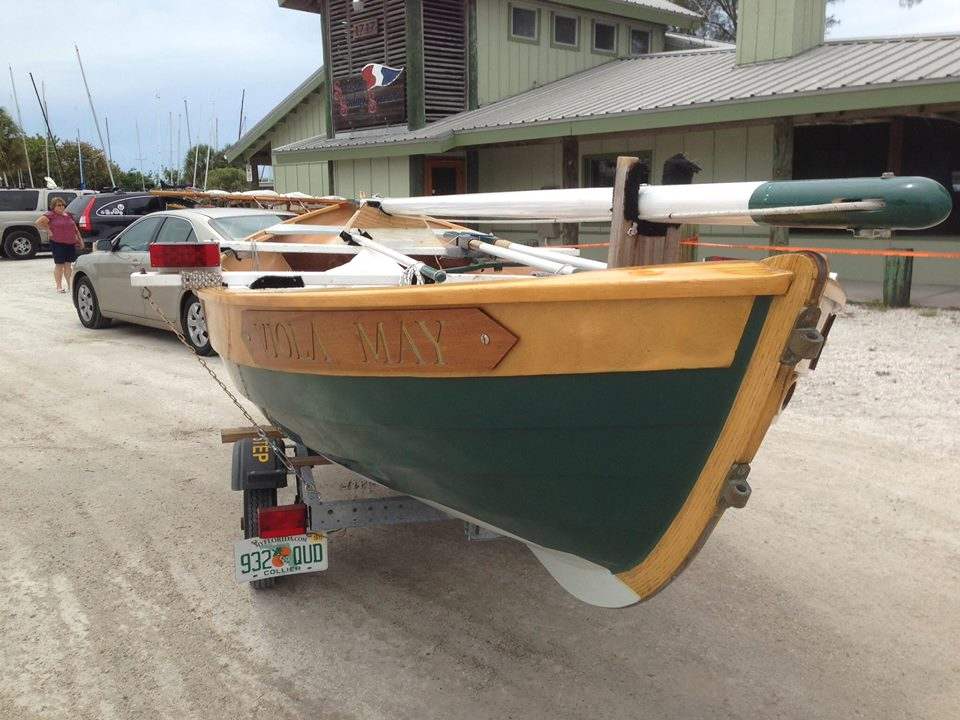 Viola May is a beautifully built Iian Oughtred Caladonia Yawl.

TwoBow is a modified SeaPearl prototype.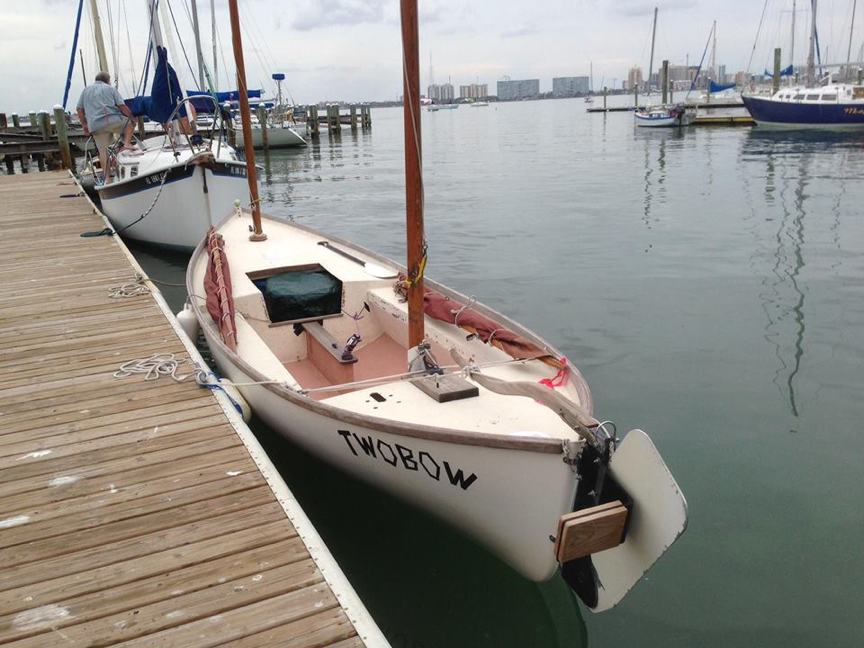 Centerboard, and foredeck and afterdeck are unique among SeaPearls.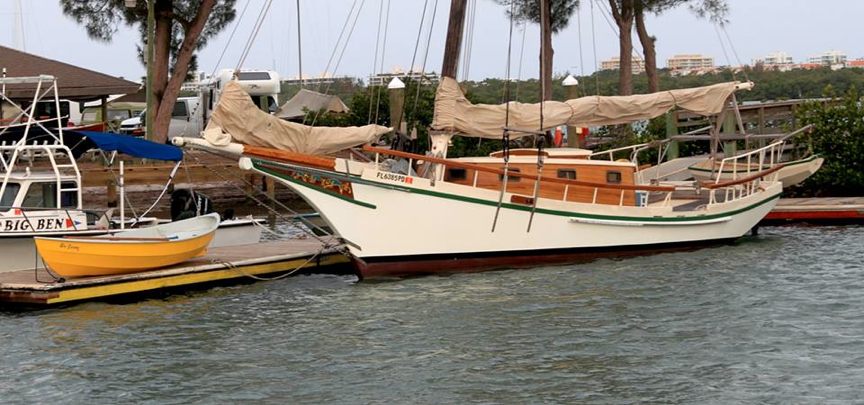 Large Skipjack boat was back for another year.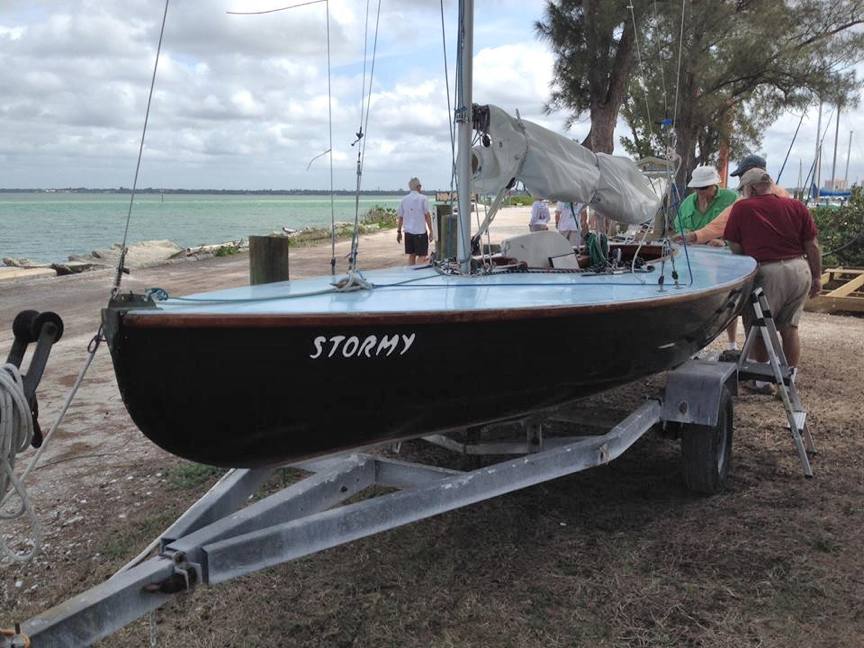 Stormy a Chesapeake 20!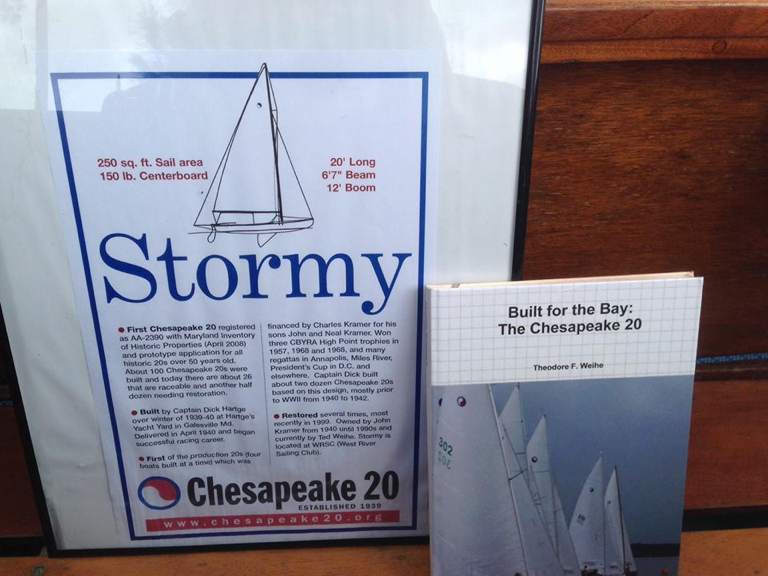 Display for Stormy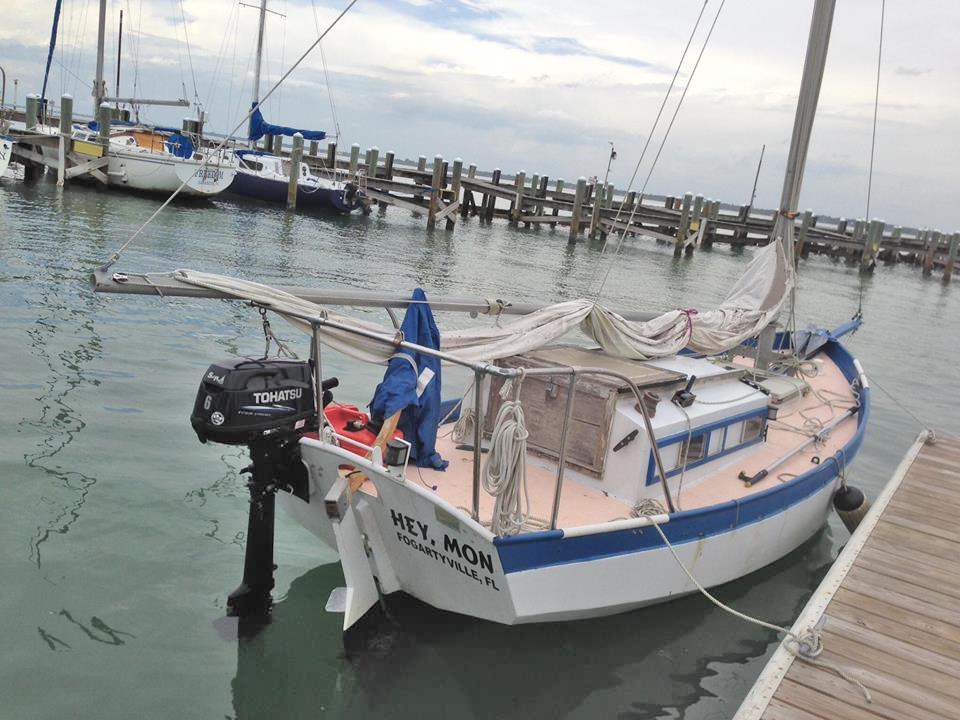 William Gardner Sloop - Aluminum construction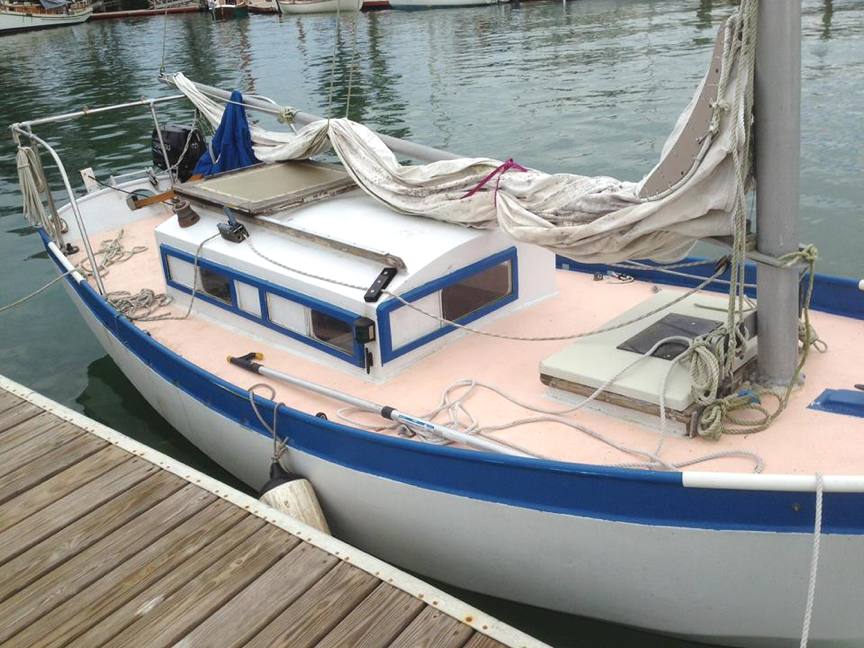 Looks like a deepwater boat!