Lake Seminole Daysail - August 20th, 2016
photos by Ron Hoddinott, Rex and Katy Payne, Ric and Eric Valdez, JF Bedard - and probably everyone who attended!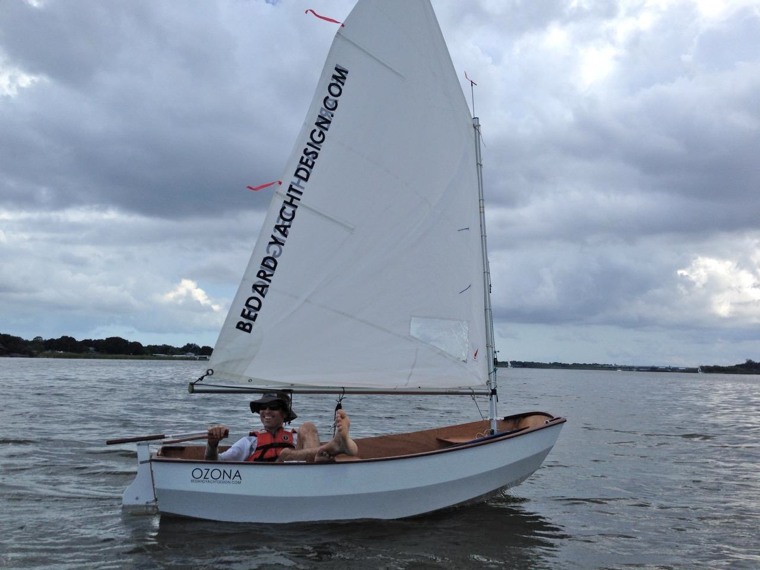 JF Bedard aboard his own design - OZONA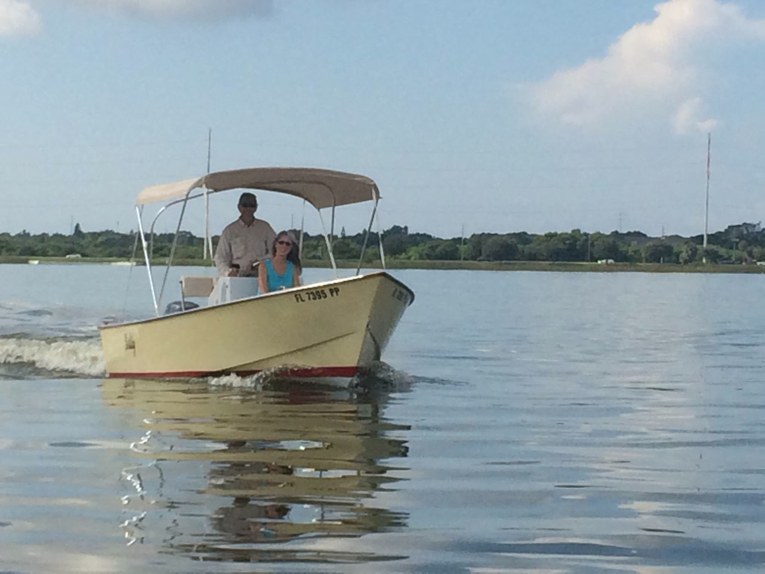 Dale and Kristi offering tows to sailors tired of "Bob and Bake." - no takers.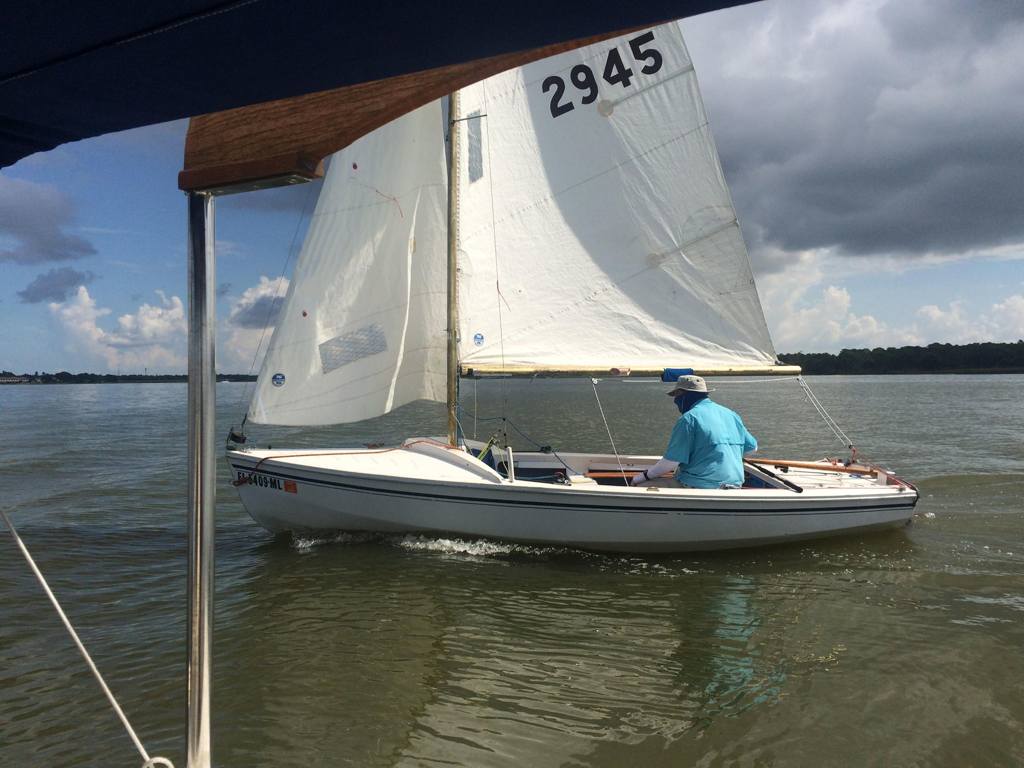 Dan Roeder aboard his Wayfarer sloop. Finding wind I see.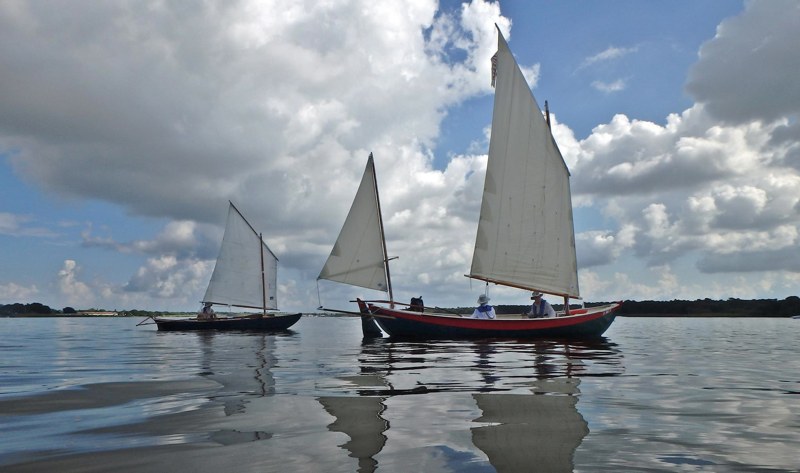 Roger Sanderson in his NE Dory and Rex and Kathy Payne aboard Kathleen - Caldonia Yawl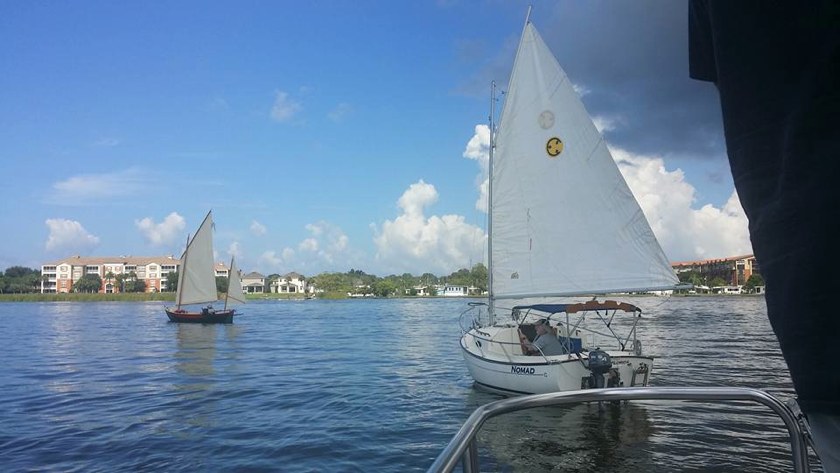 Ron Hoddinott's Nomad following Kathleen.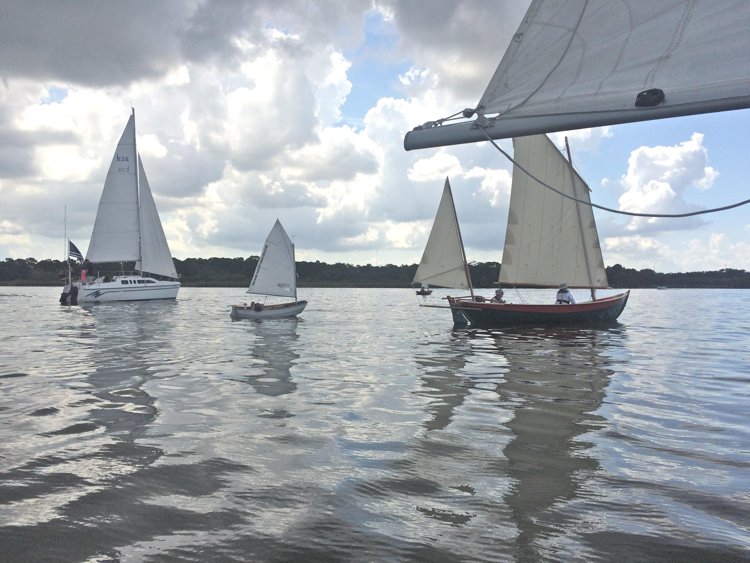 Finding wind and sailing together on the lake.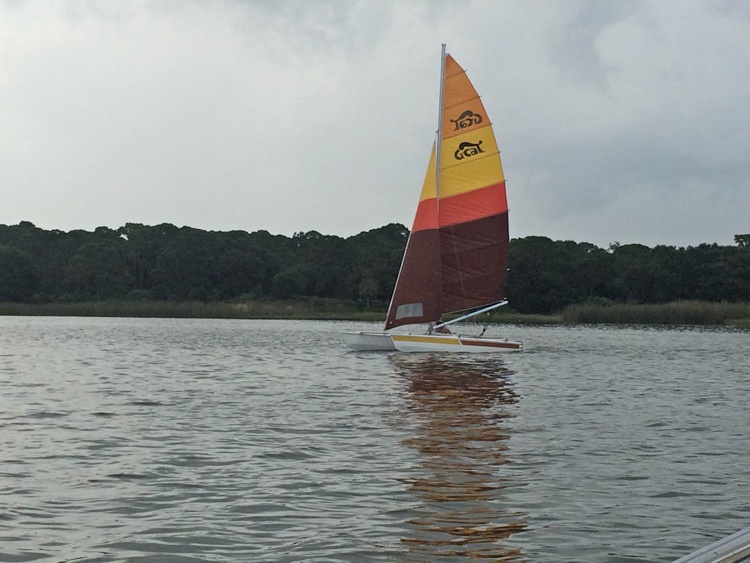 Here comes Tim Horsman with his G-Cat!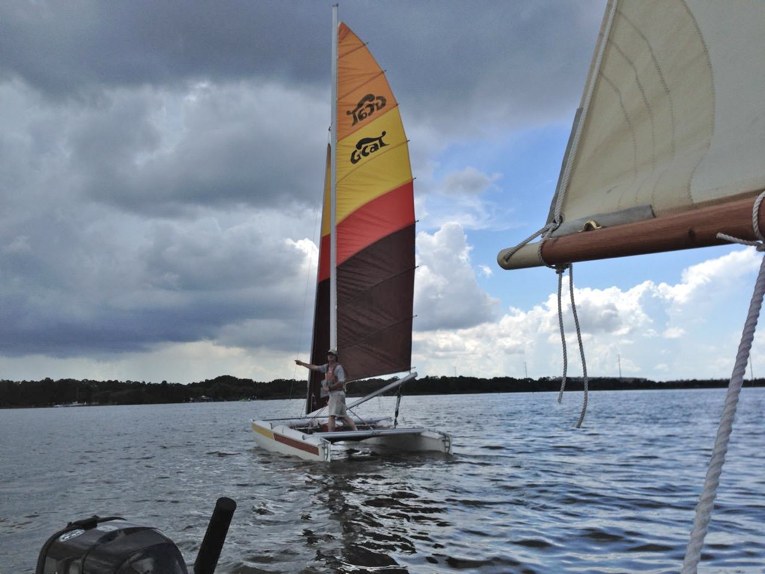 And there he goes! Pointing out more wind.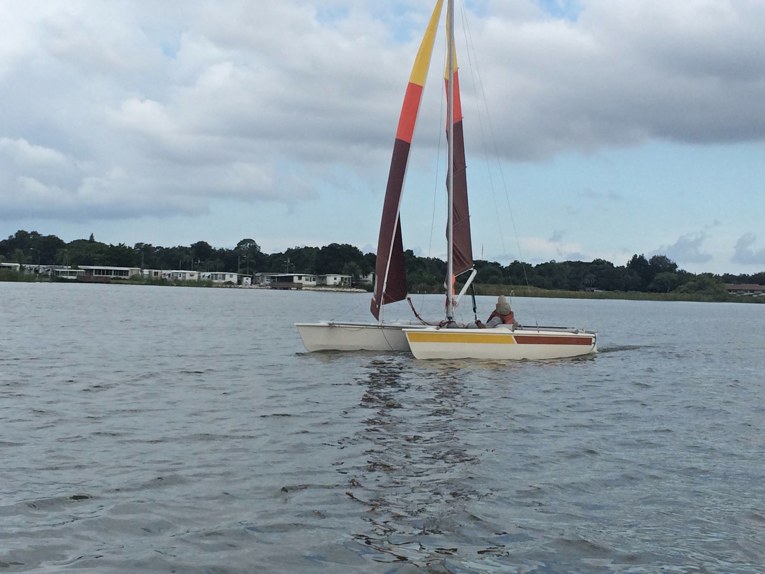 Up the lake and back again.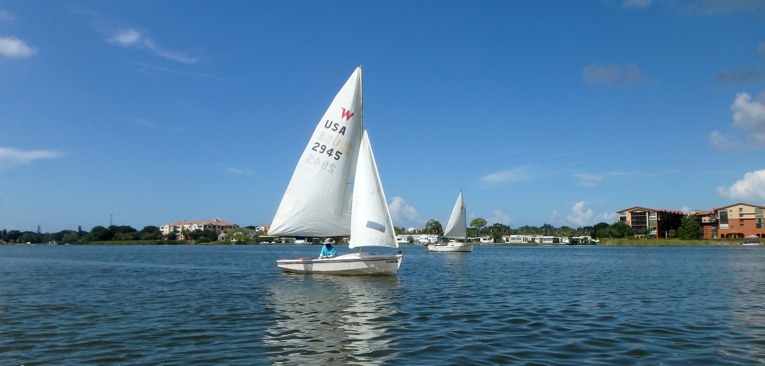 Nice clear shot of Dan's Wayfarer and Ron's SunCat.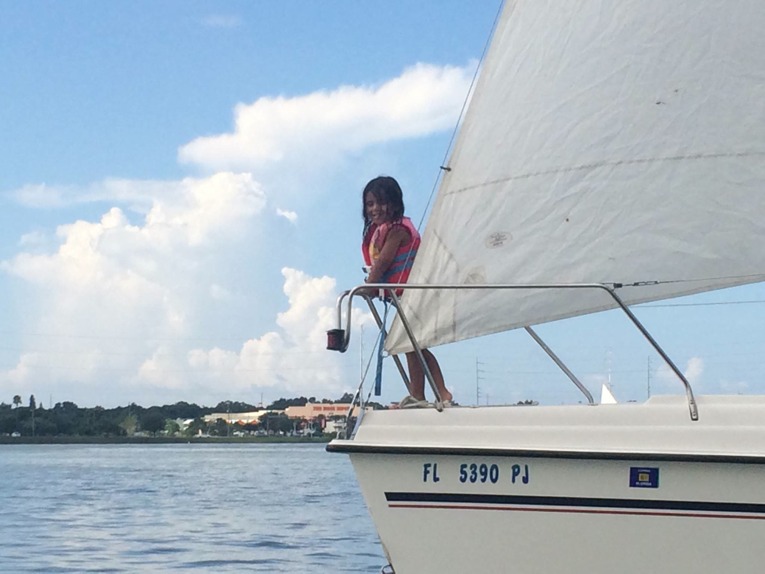 One of Ric's nieces on the bow of SeaCups - his Hunter 260.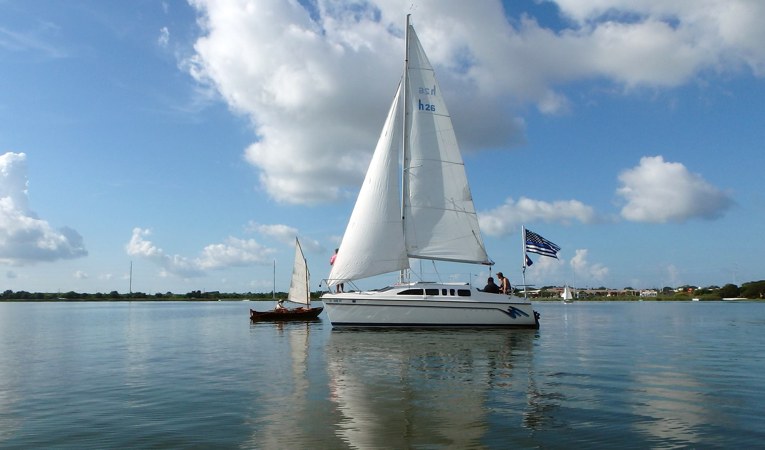 NE Dory and SeaCups bobbing around. Hmm look at that flag.. wind!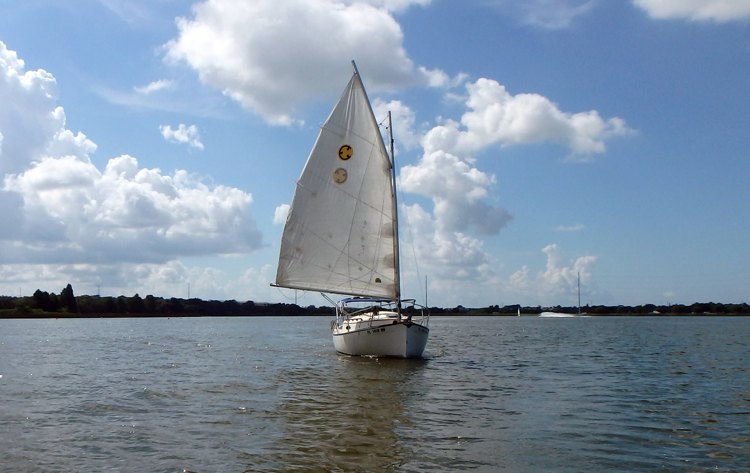 Ron's SunCat NOMAD coming toward you.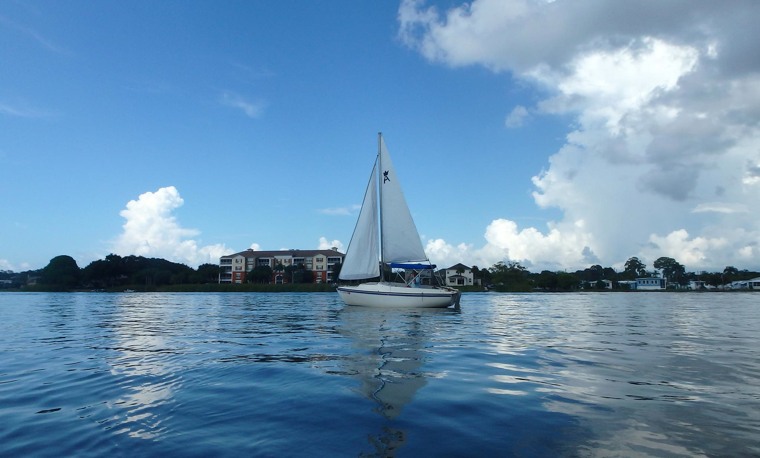 Chris Throop's PIP a Sovereign 17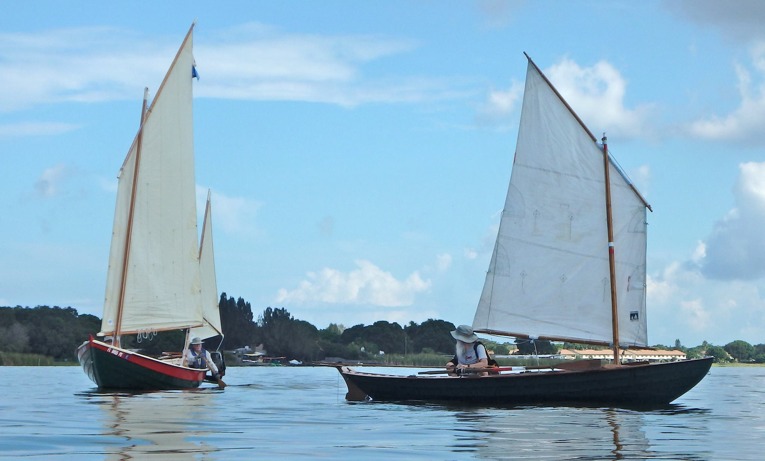 Rex and Roger have a chat.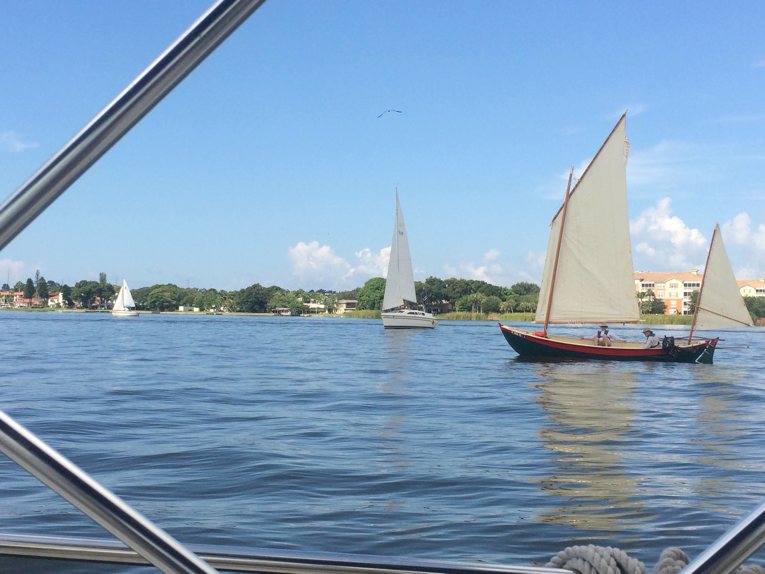 Looking around for a breeze?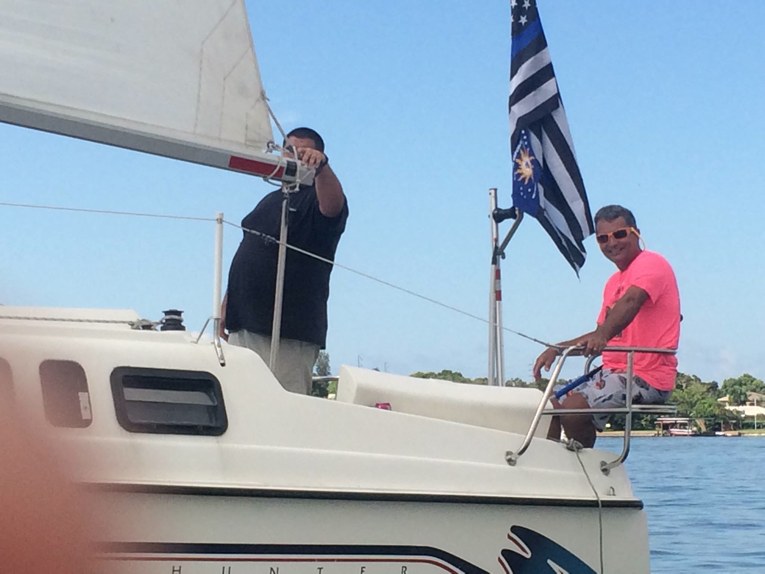 Ric on the stern of SeaCups.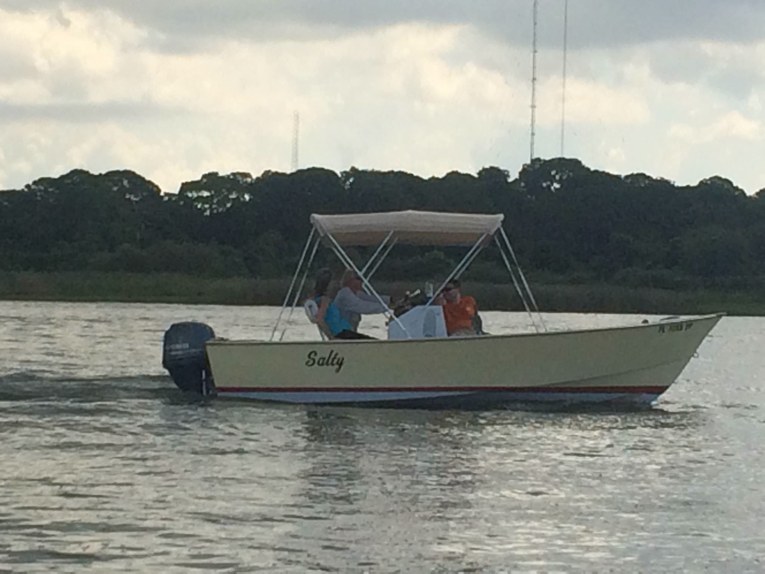 Dale and Kristi and Guy ran up the lake and back and hauled out after hearing thunder.