Ft. DeSoto Reunion Rendezvous - Sept 24th, 2016
Photos by Ron Hoddinott, Rex Payne, Simon Lewandowski, Mike Jones, Ric Valdez, Lonnie Black, JF Bedard, Don Boyko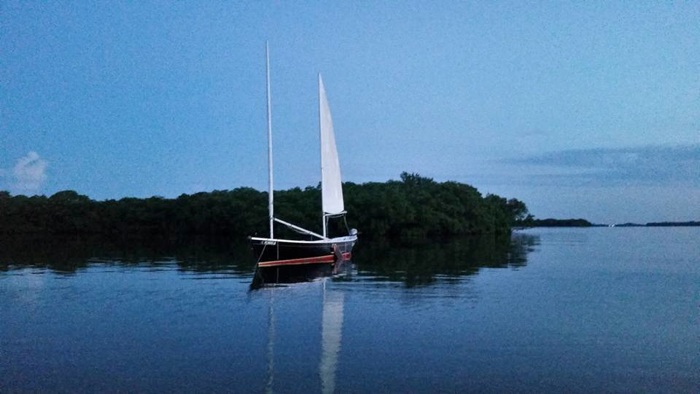 MoonShadow at dawn. Bill Fite launched on Friday night and slept aboard.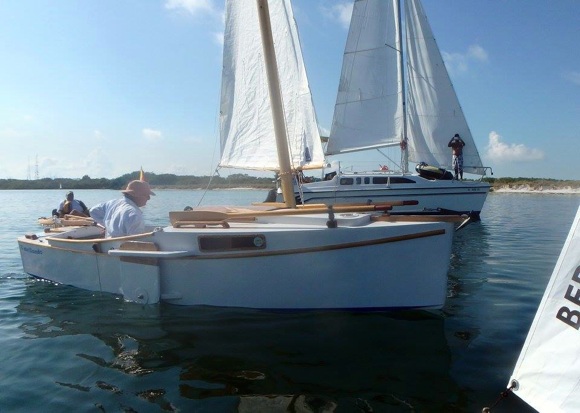 Lonnie Black sails his AF3 - Ric's SeaCups - Hunter 260 in background.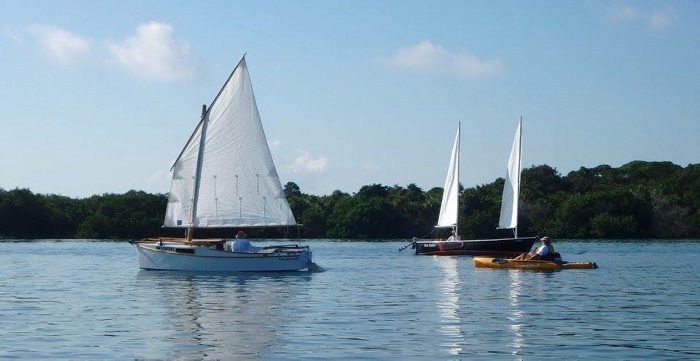 AF3, Don's Kayak and Bill Fite's MoonShadow - SeaPearl 21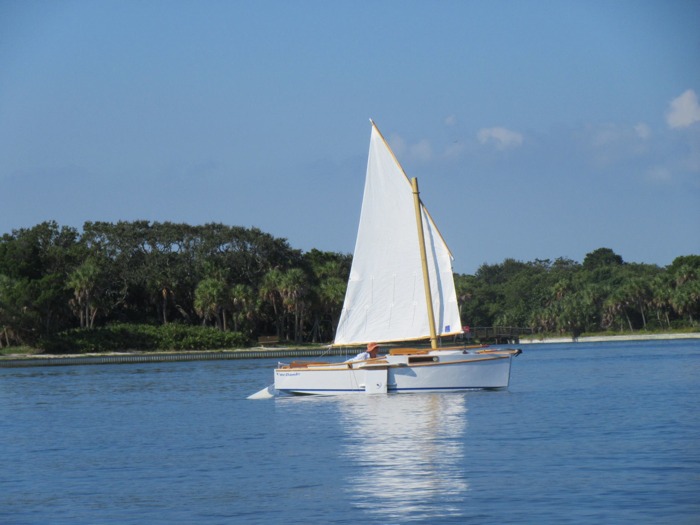 Running out with the tide, Valcilando.

Nearing Bunces Pass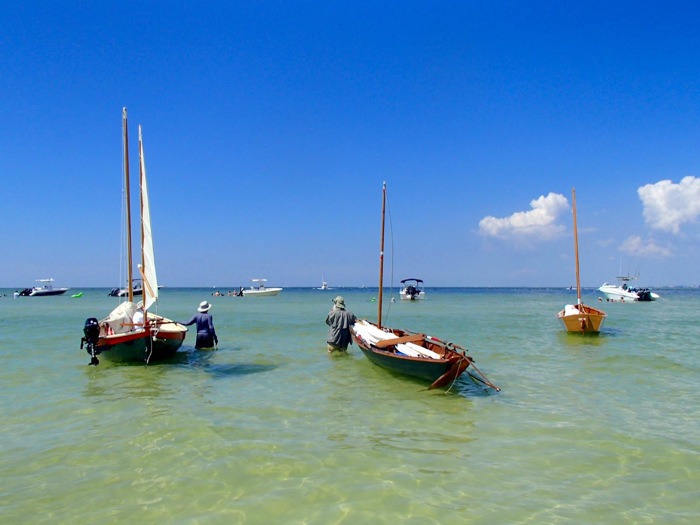 Open Boats on the shoal - Rex and Kathy's Caldonia Yawl, Roger Sanderson's NE Dory Spray, and Simon's GIS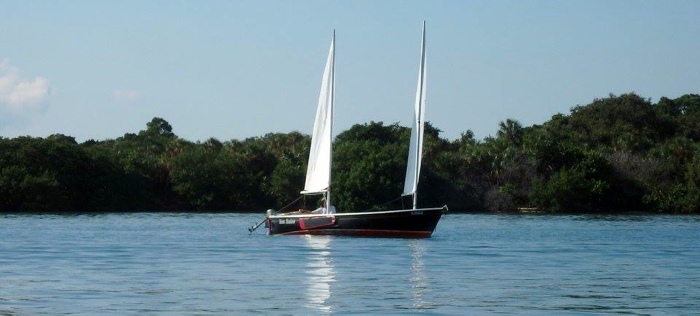 Bill Fite on MoonShadow.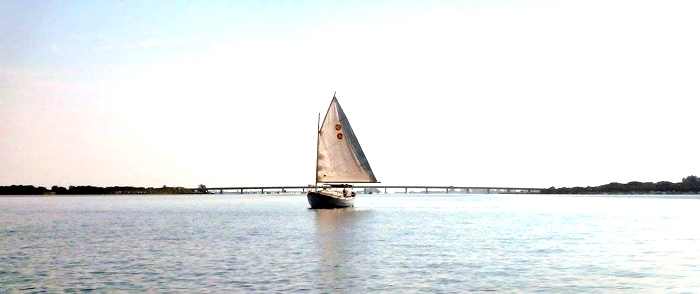 Ron Hoddinott aboard NOMAD - ComPac SunCat.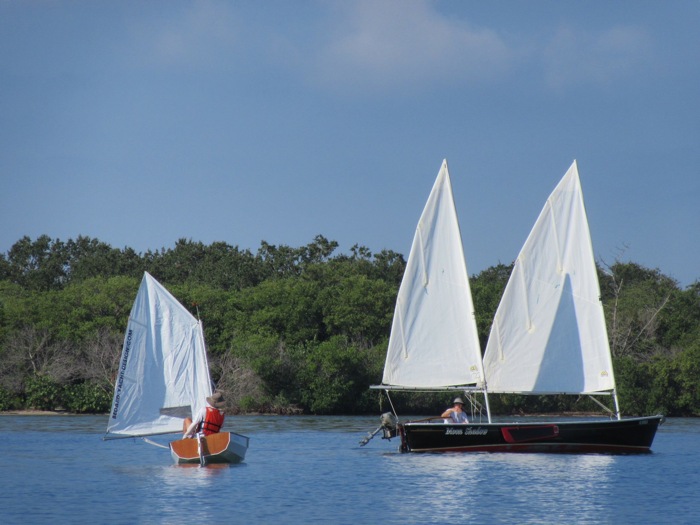 JF Bedard tacking behind Bill's Moon Shadow.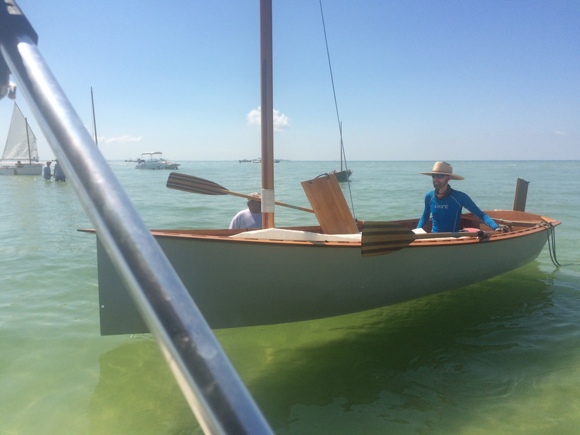 Simon Lewandowski's Goat Island Skiff - Simon is rowing up to the shoal.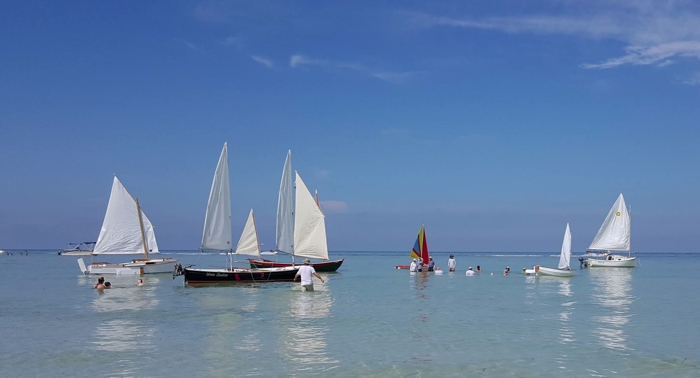 Anchor, jump in, and socialize - a real reunion for a lot of us!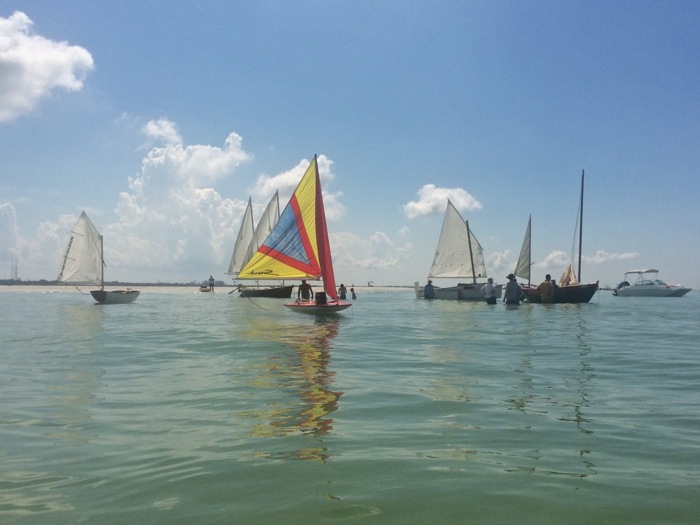 Colorful sails of Eric DeVoe's Moth-like Snark add color to the gathering.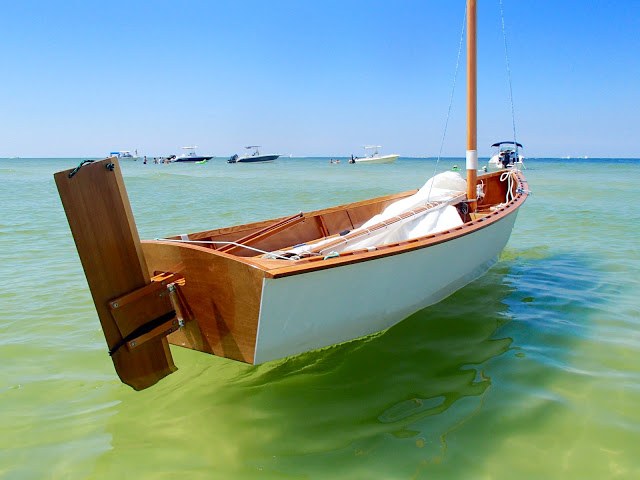 This is the Goat Island Skiff -a powerful sailing shallow water craft.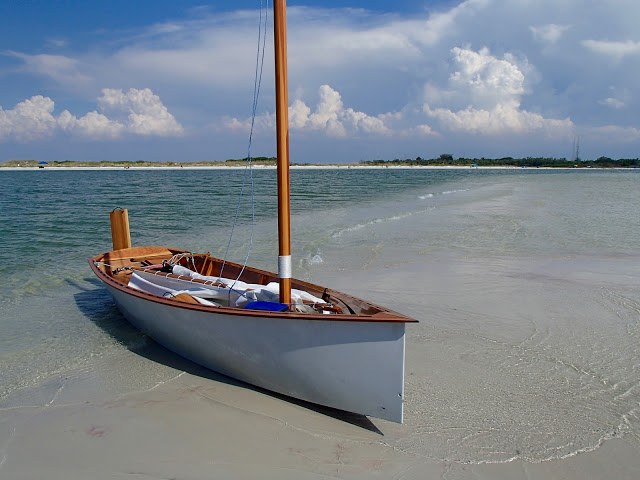 After most of us left - Simon and Dimitri Krinos explored the waters behind (east) of the shoal.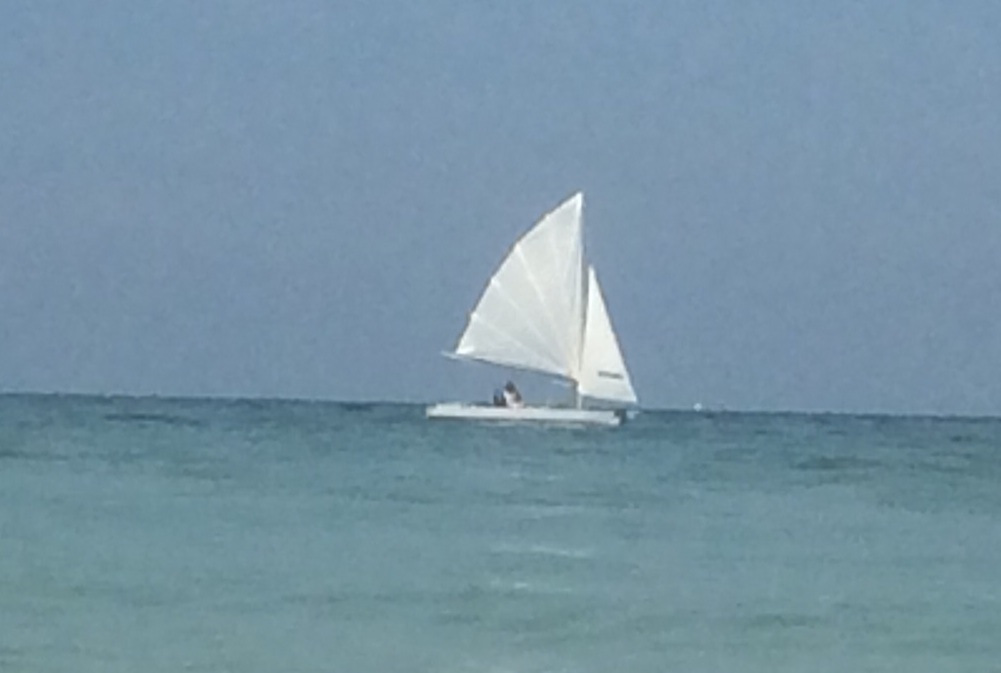 Distant shot of Frank Smoot's 16 foot trimaran moving quickly in the pass.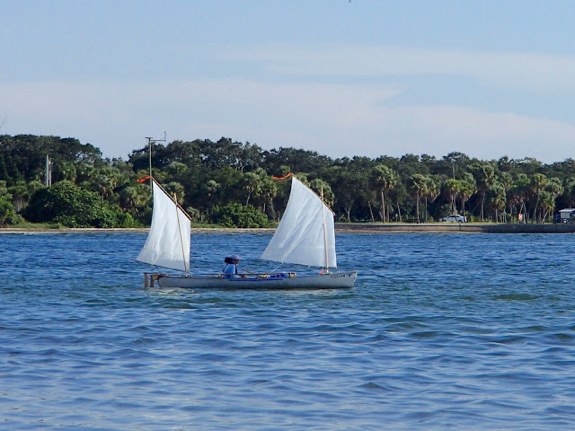 Yes, Capt Gerry came out with sushi, but didn't get out to the anchorage due to boat traffic and no wind.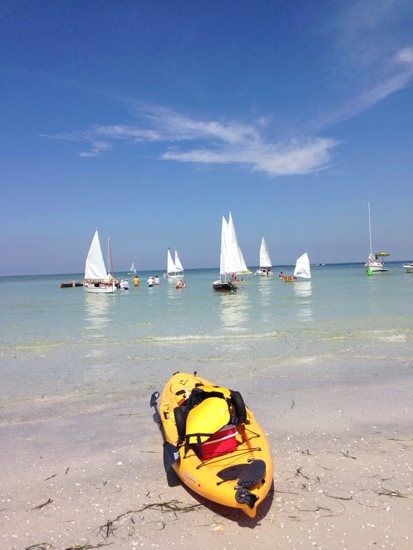 Don Boyko's view from the shoal.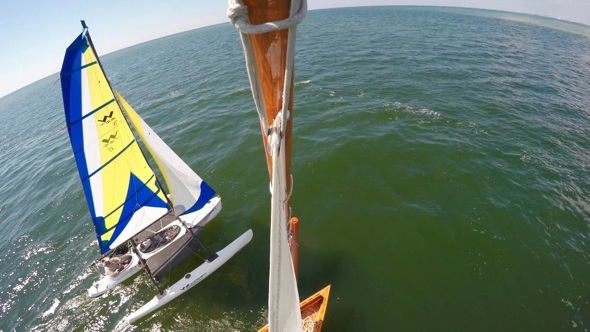 Only shot I have of Dimitri's Windrider from the top of Simon's Spar - GoPro!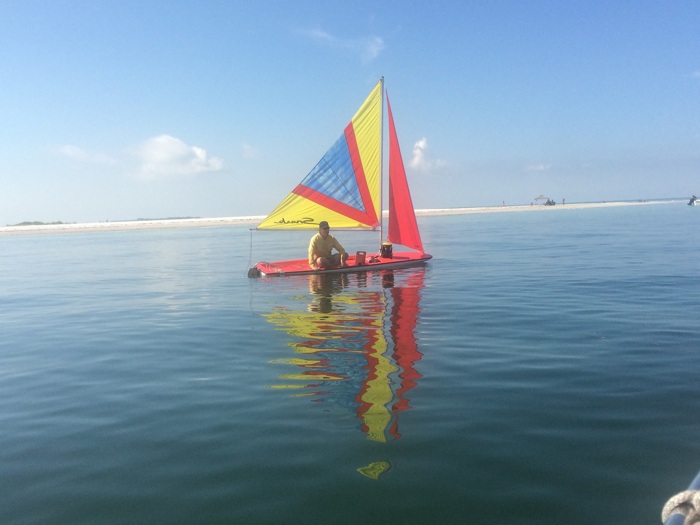 Eric picked up this Snark for an "after dinner" boat - just toss it on the car and go!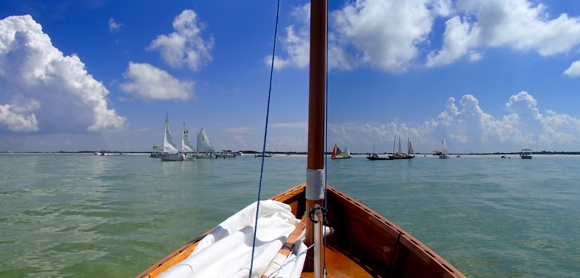 View from the Goat - approaching the gathering.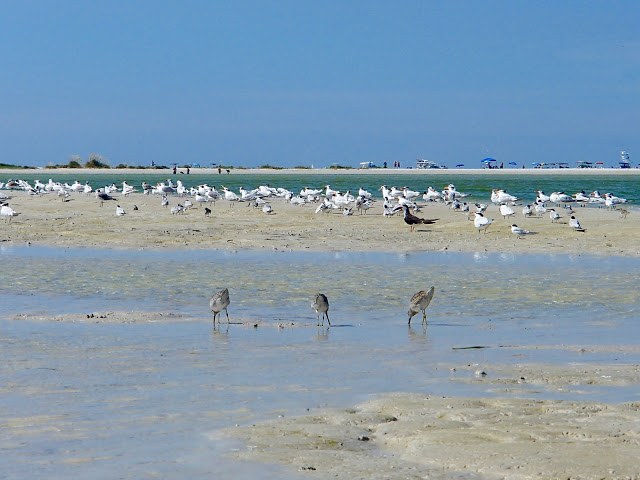 Plovers, Sandpipers, Terns, Atlantic Skimmers and Common Gulls on a sand spit behind the larger shoal.
This area has become much more interesting in the past couple of years of shoaling. We'll be back to do more exploring!