Cayo Costa - October 18th - 20th 2016
Photos by Ron Hoddinott, Bill Fite, Scott Birdwell, and Chris Throop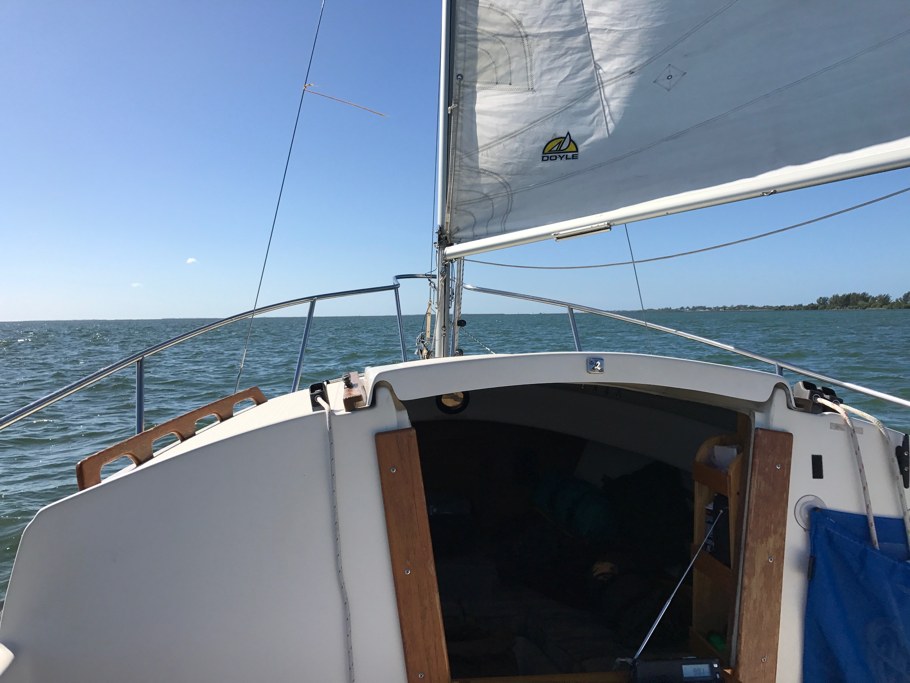 Nomad broad reaching toward Cayo Costa on Friday morning. Winds 10-15 NE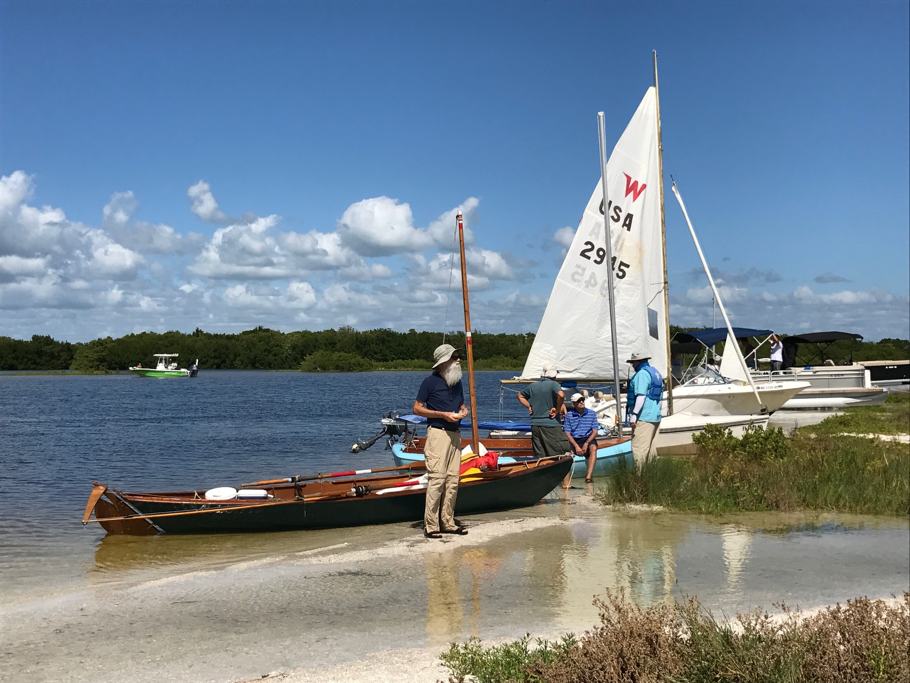 Roger Sandrson and his NE Dory Spray, Lonnie Black with his restored 1948 Beetle-Swan and Dan Roeder with Wayfarer.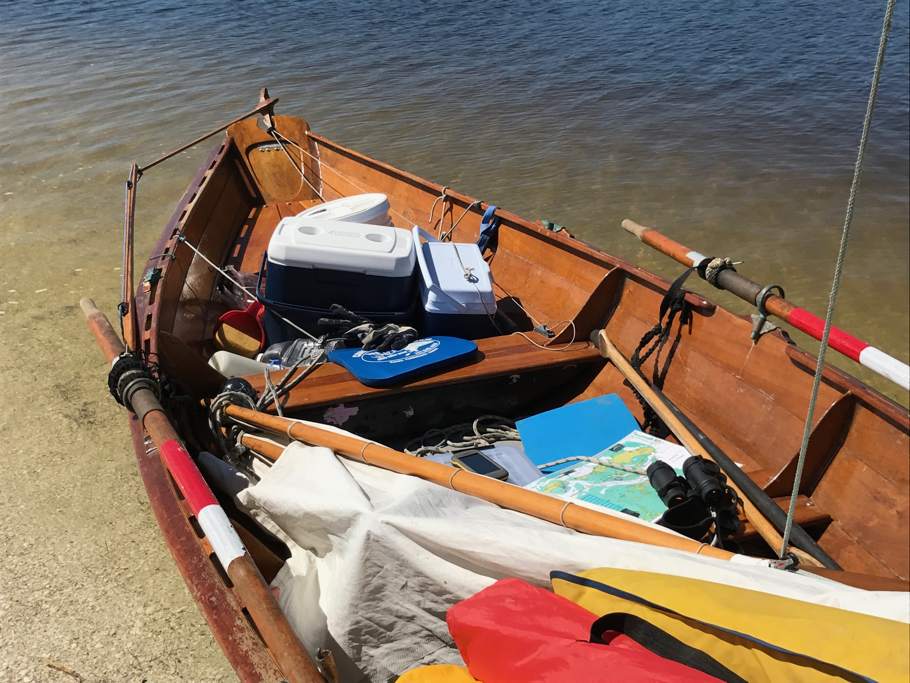 Interior of CLC NE Dory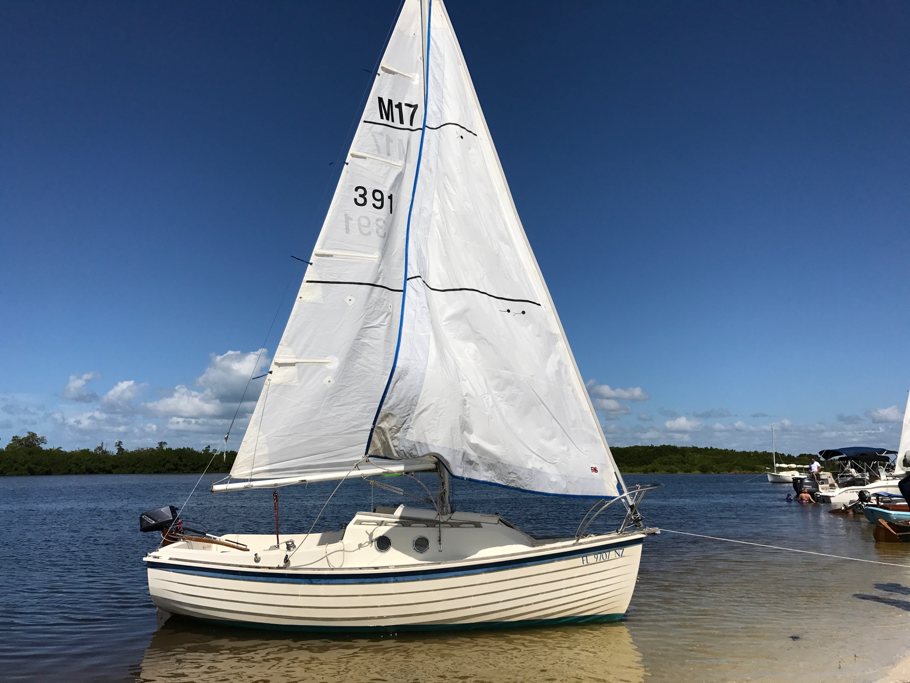 JF Bedard sailed his Montgomery 17 to the event.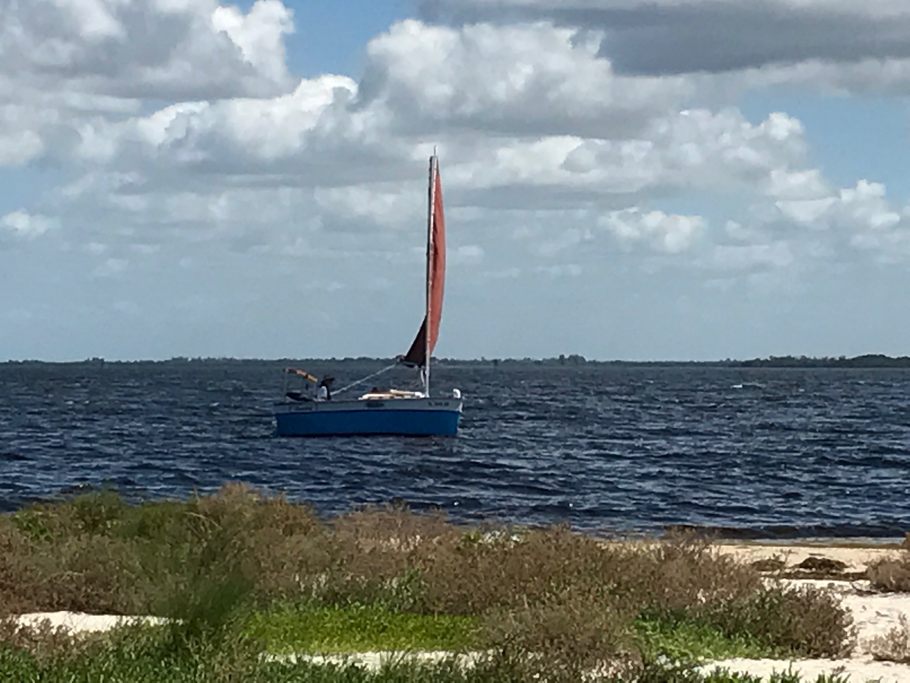 Paul and Joyce Myers arrive on their first overnight cruise aboard Shorebird - Peep Hen 14.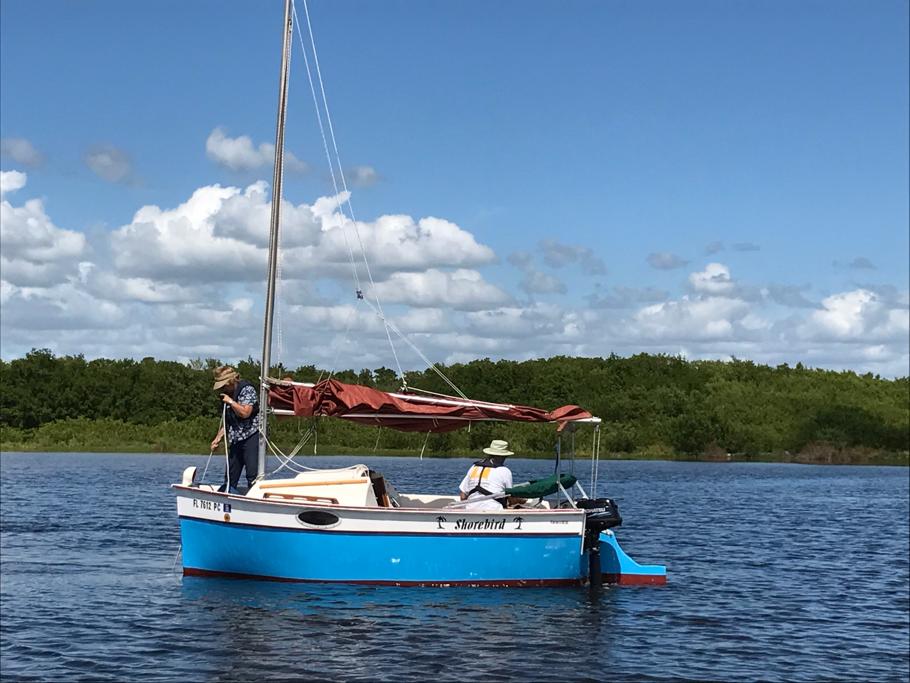 Shorebird getting the anchor down.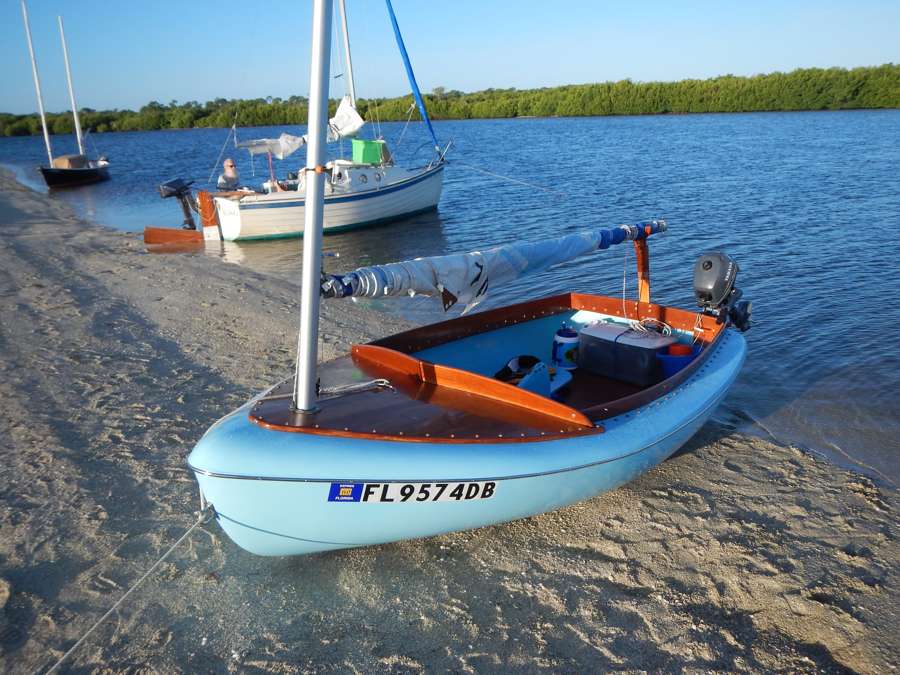 Great restoration of 1948 Beetle Swan Catboat.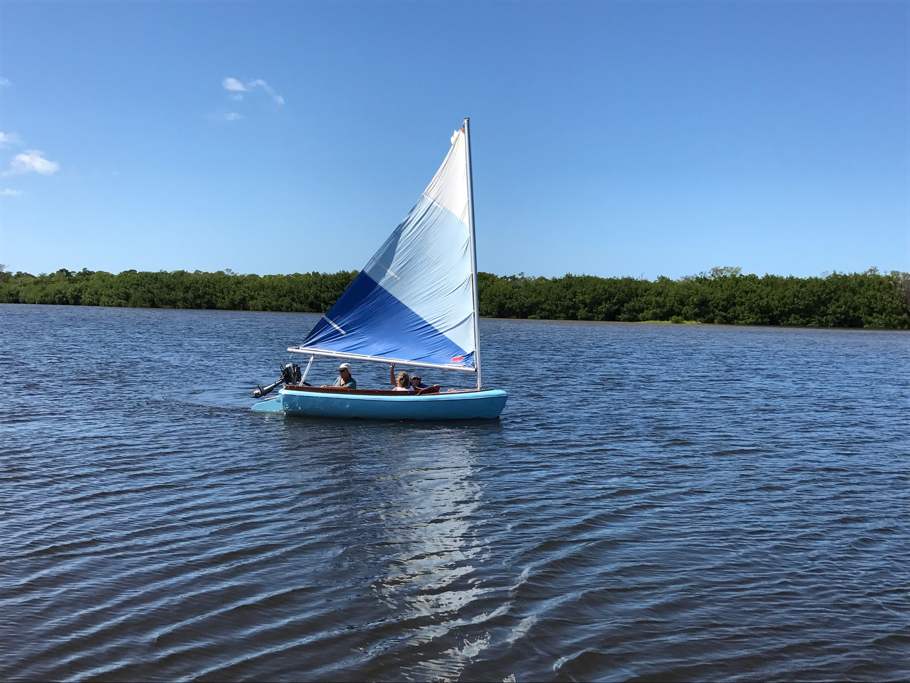 12 foot catboat with three adults aboard!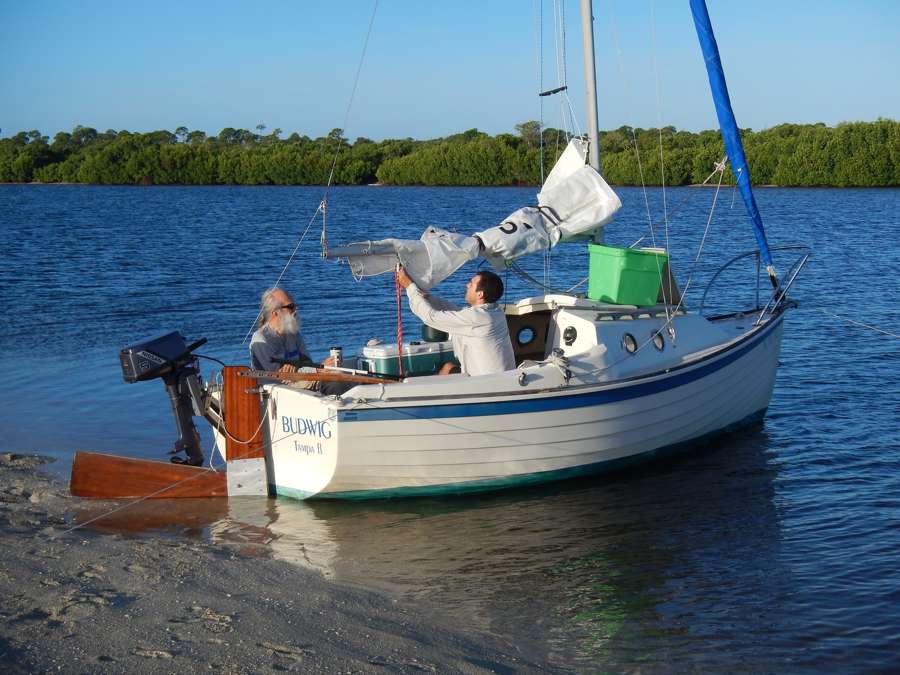 JF and Roger with Budwig - Monty 17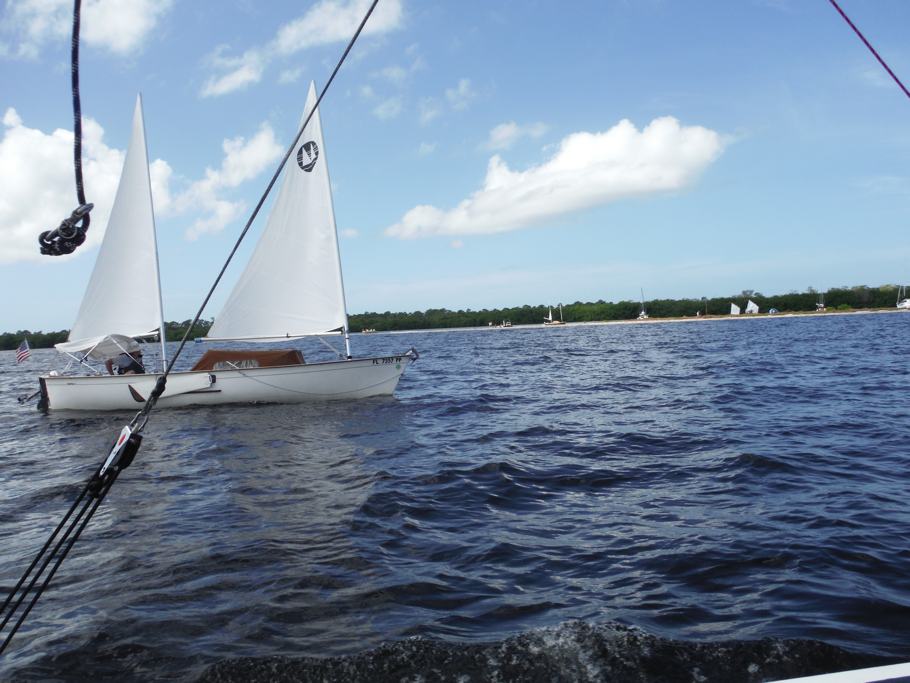 Kevin Riley showing off new sails on his SeaPearl 21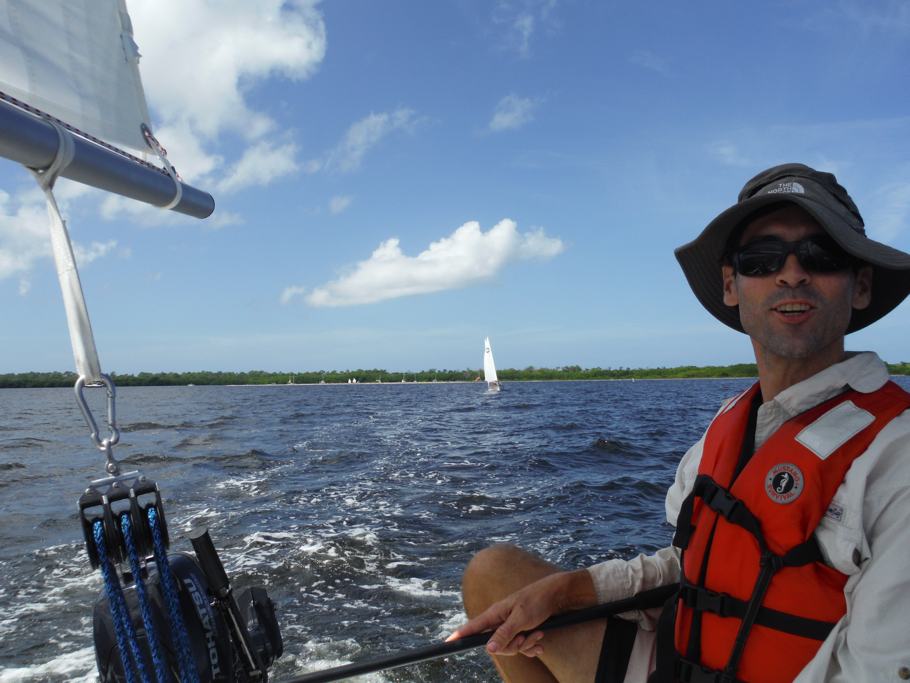 JF sailing Scott Birdwell's Astus Trimaran.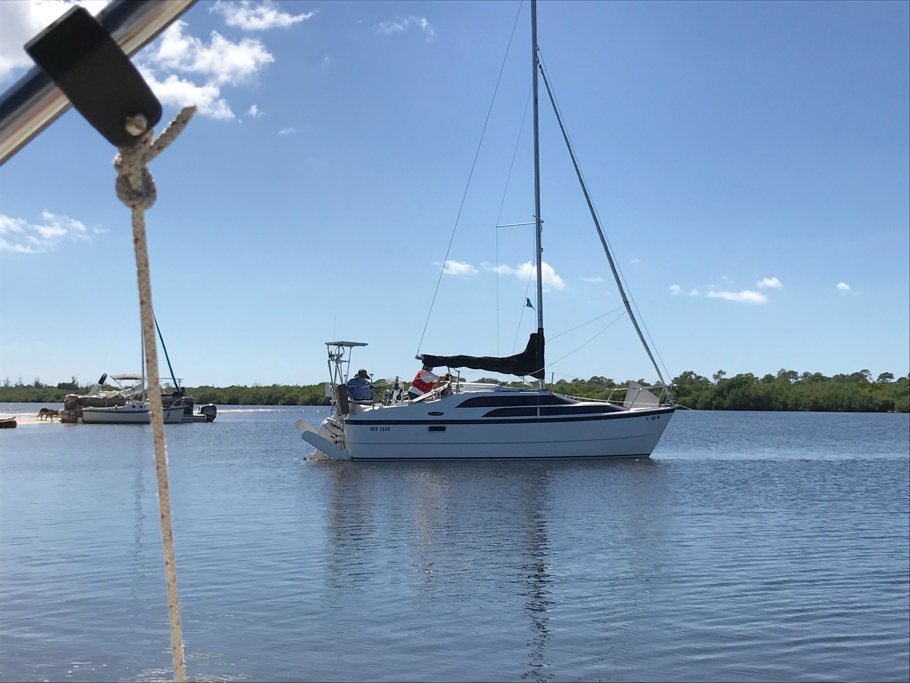 Jurgen Billhofer arrives with his MacGregor 26 M.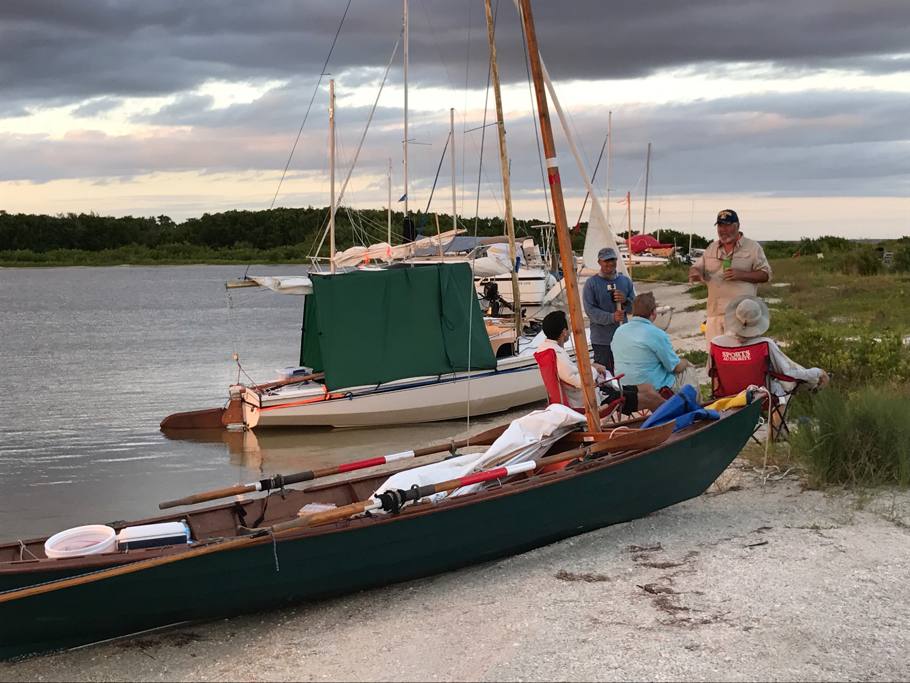 JF, Gerry, Dan Ed and Roger (?)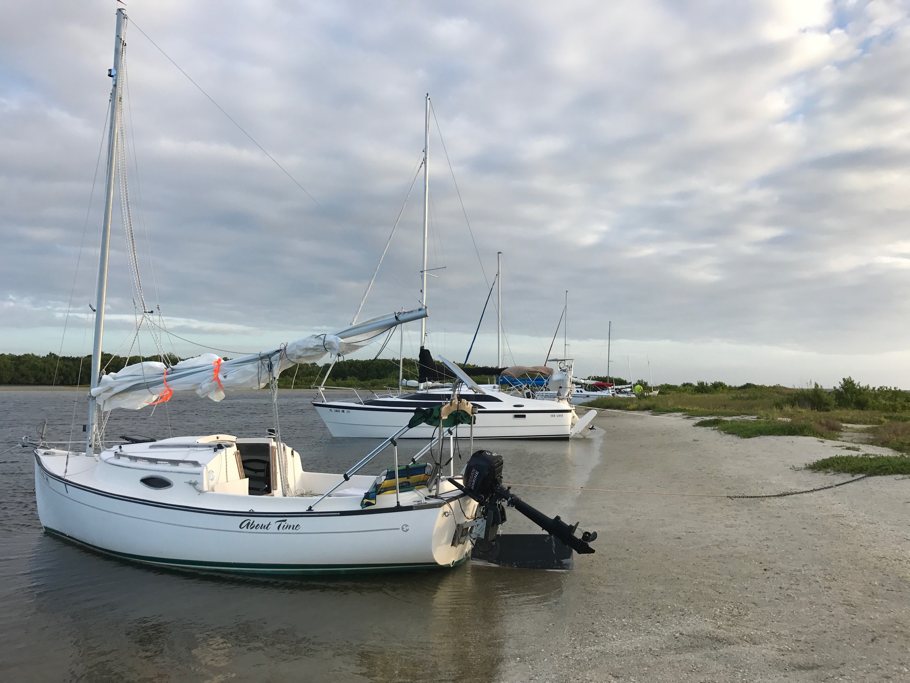 Jack Dirkes' About Time - ComPac 17' SunCat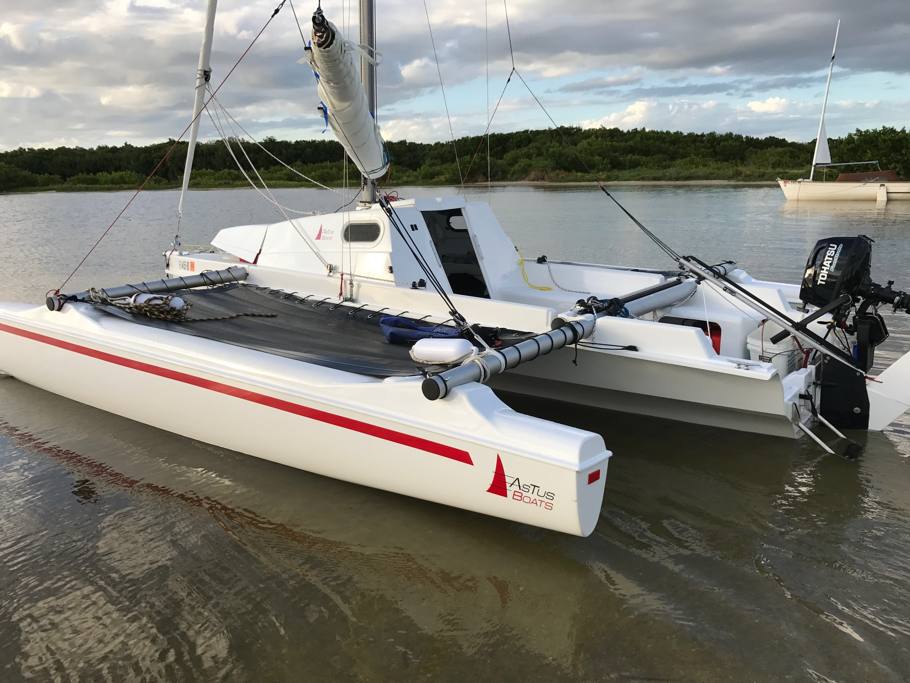 Scott Birdwell's new AsTus Trimaran from France!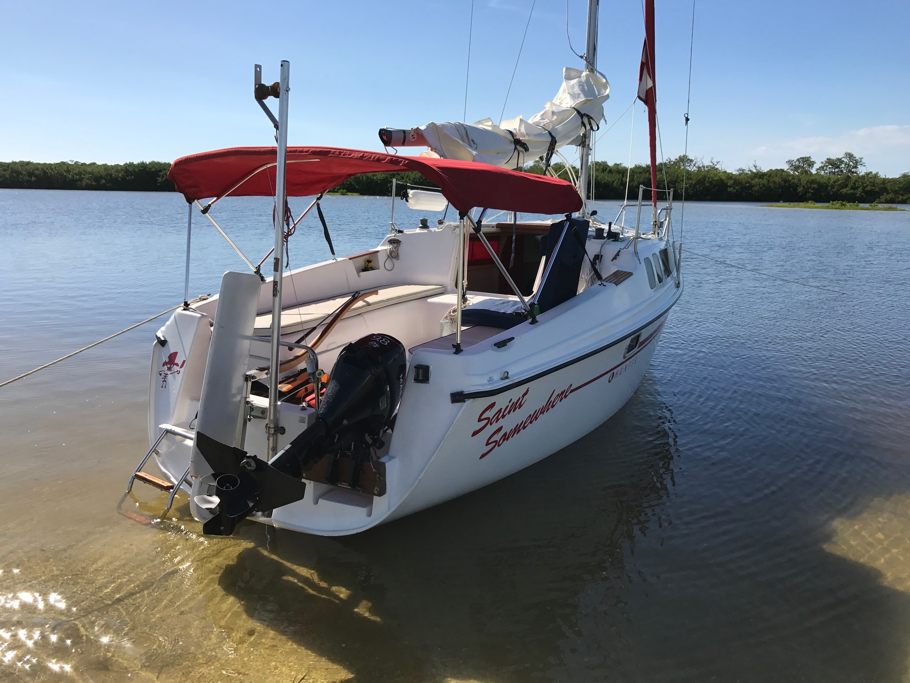 Ed and Becky Comb's St. Somewhere - Hunter 23.5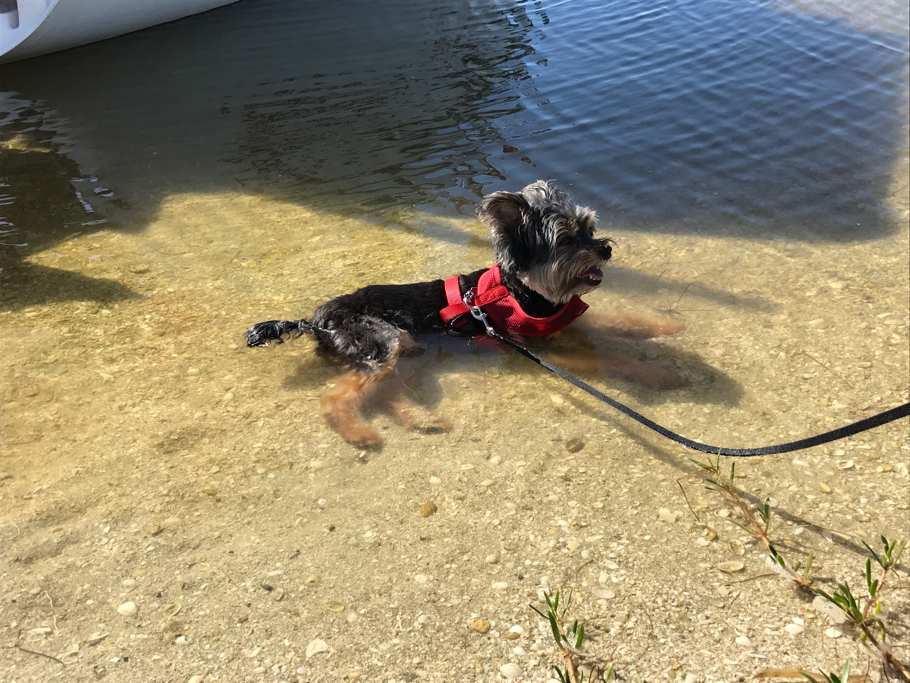 Duke's idea of a "walk."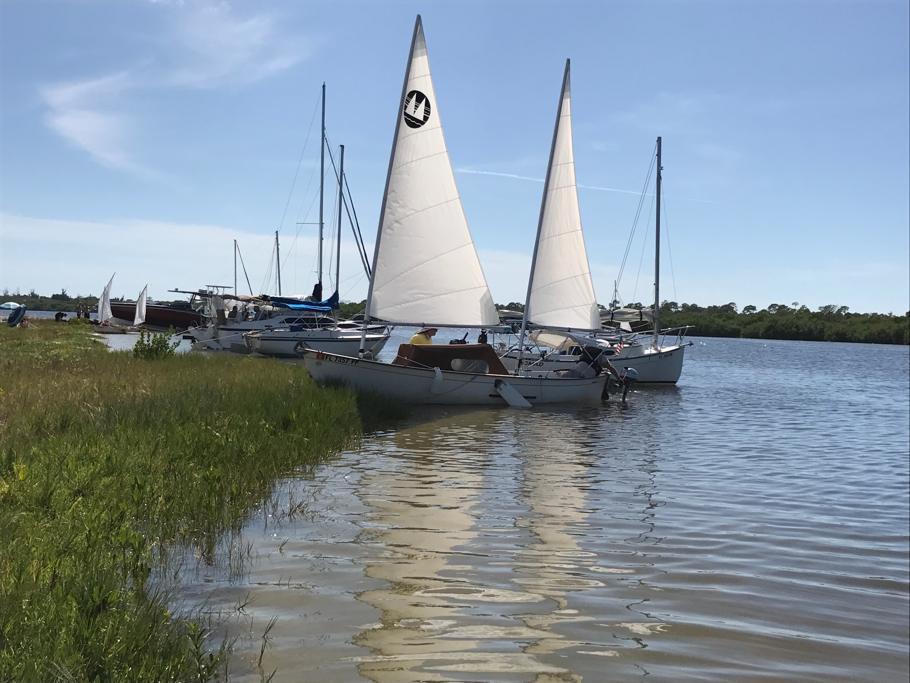 The beachable SeaPearl 21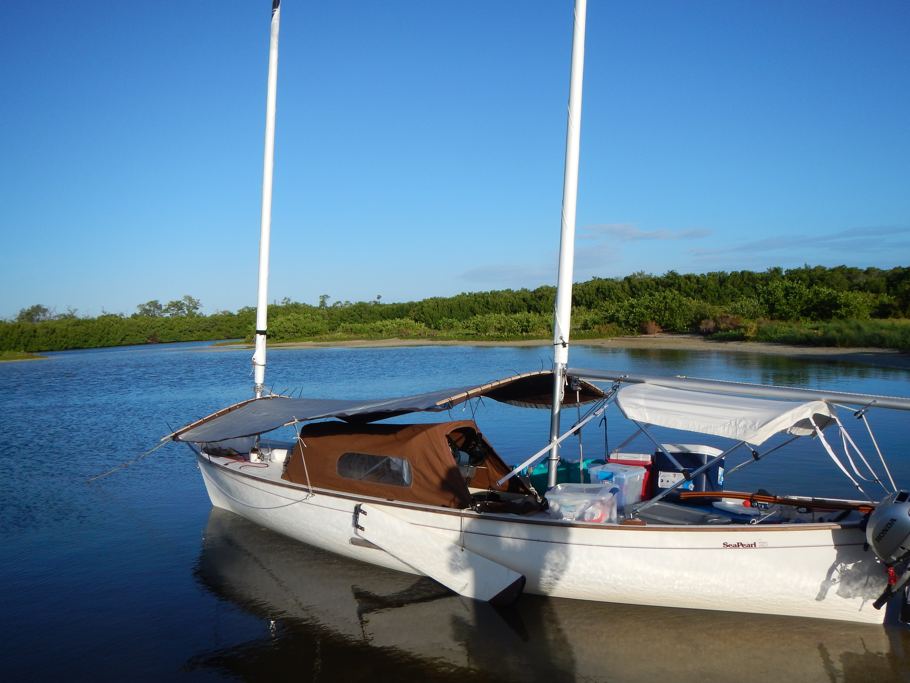 Kevin Riley's sunshad over cabin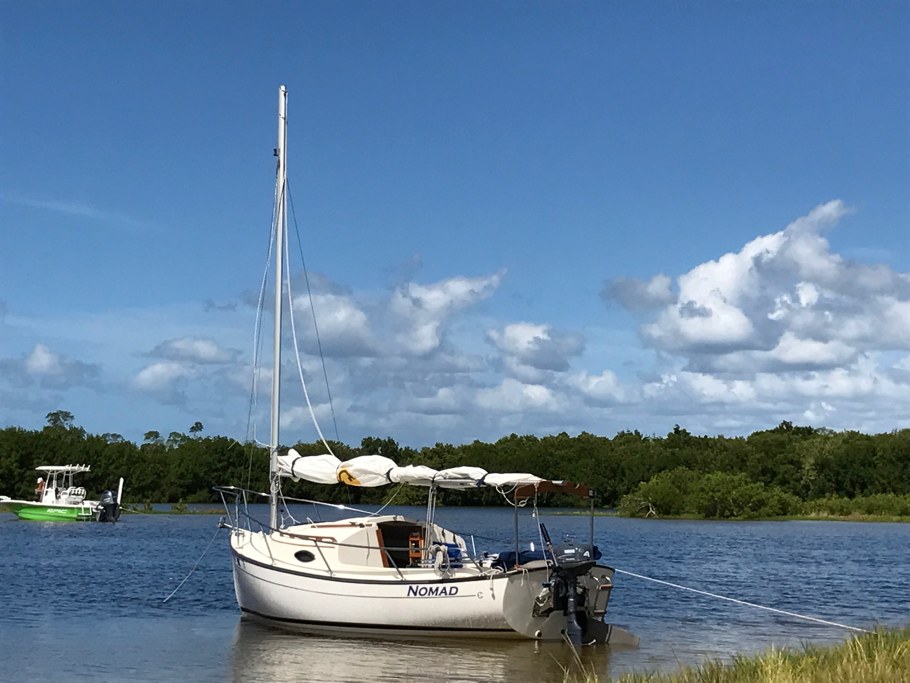 Ron Hoddinott's SunCat - Nomad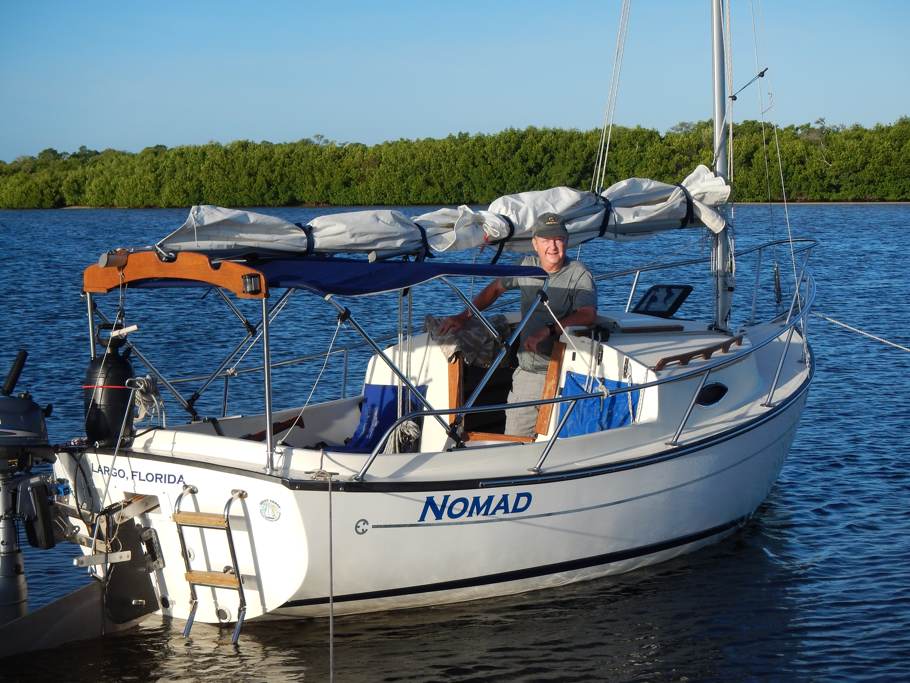 Bill Fite caught Ron exiting the cozy cabin of Nomad.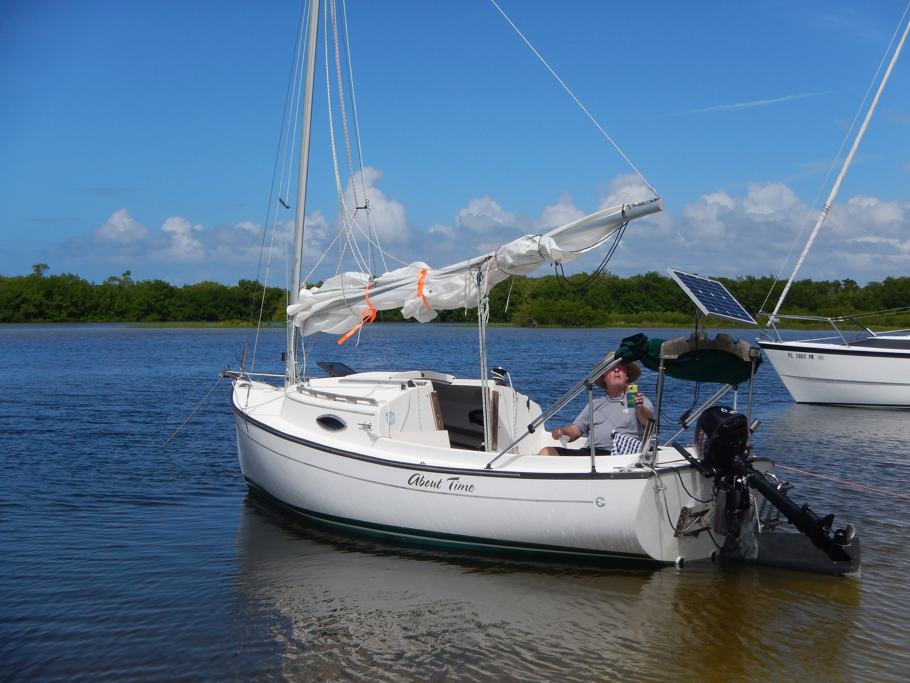 Jack Dirkes hoisting one to toast the great weather!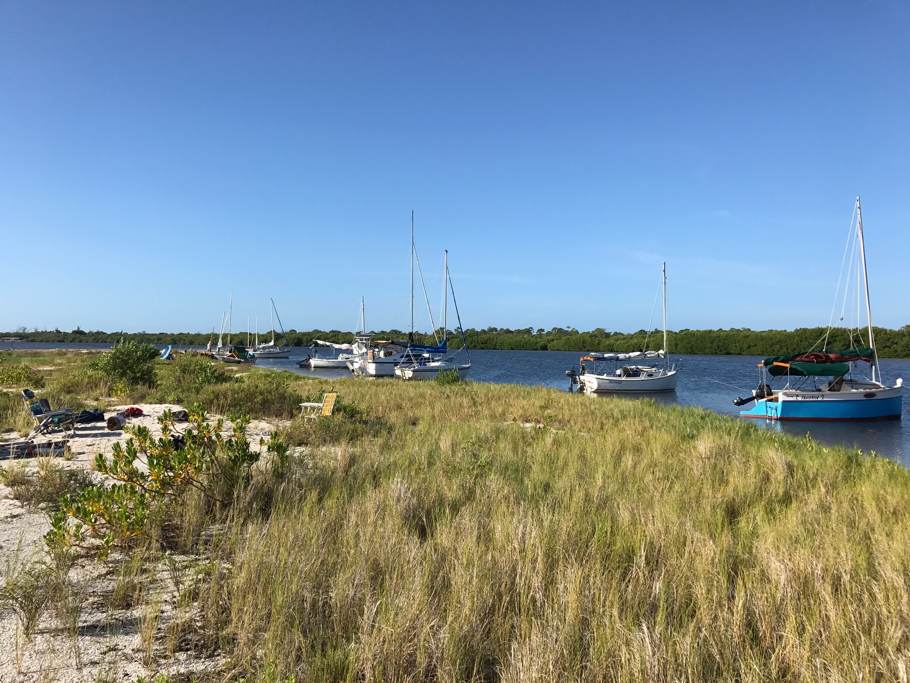 Looking south along the shore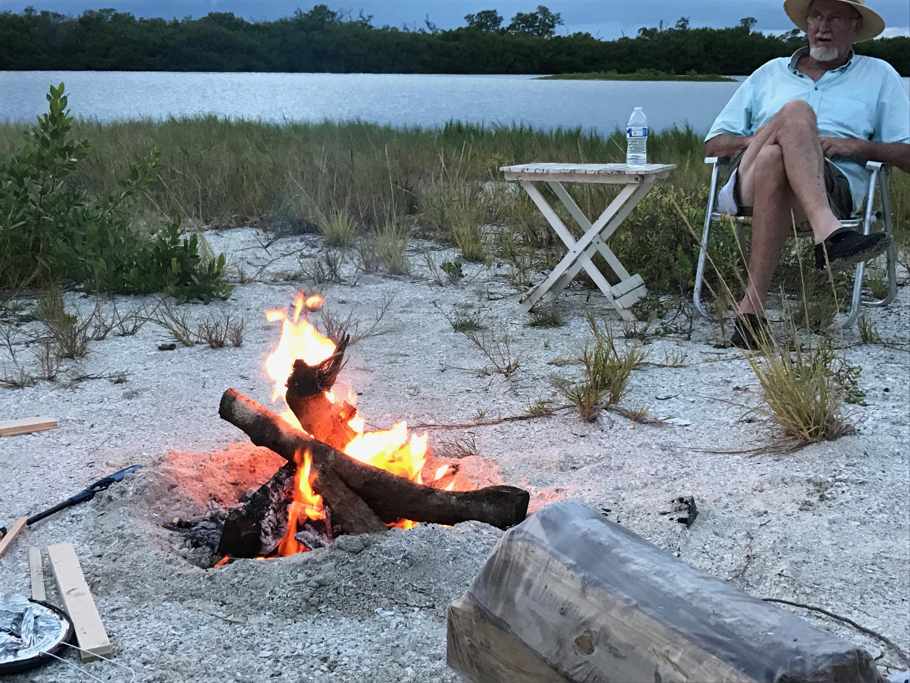 Chris Throop enjoying our small campfire.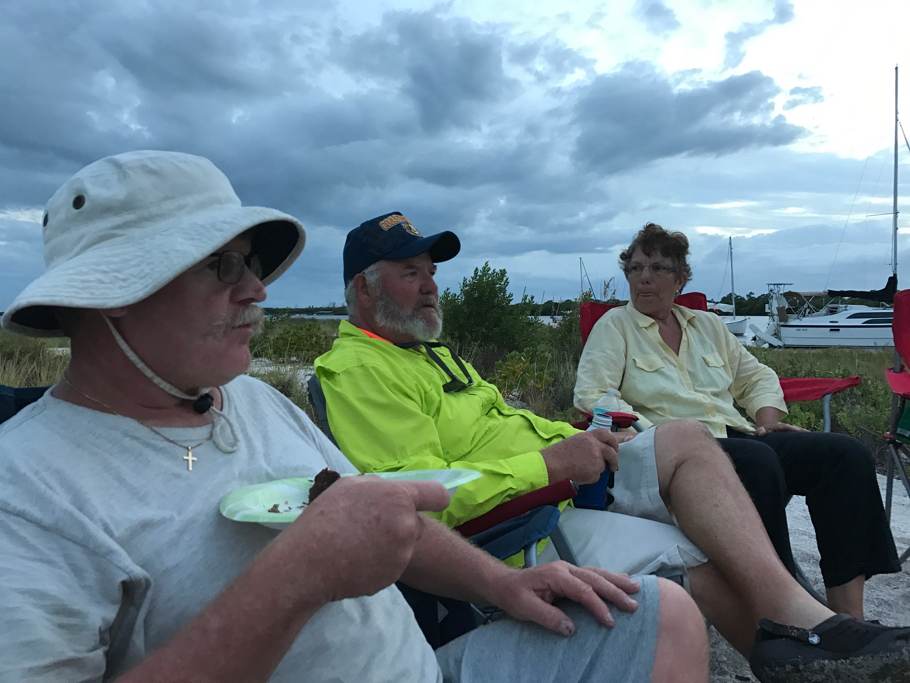 Kevin, Ed and Becky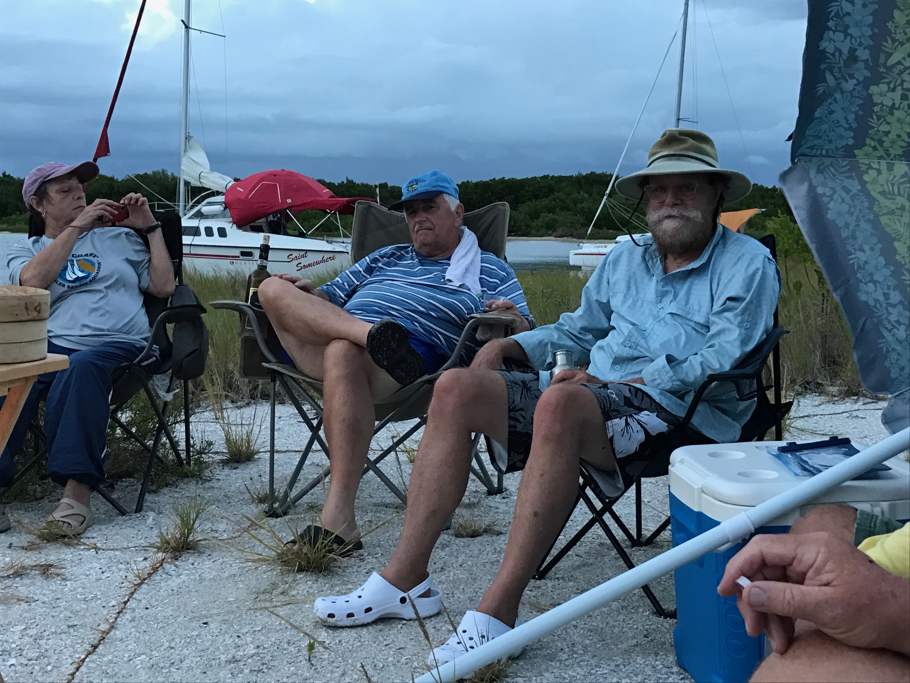 Connie and Jurgen Billhofer, and Scott Birdwell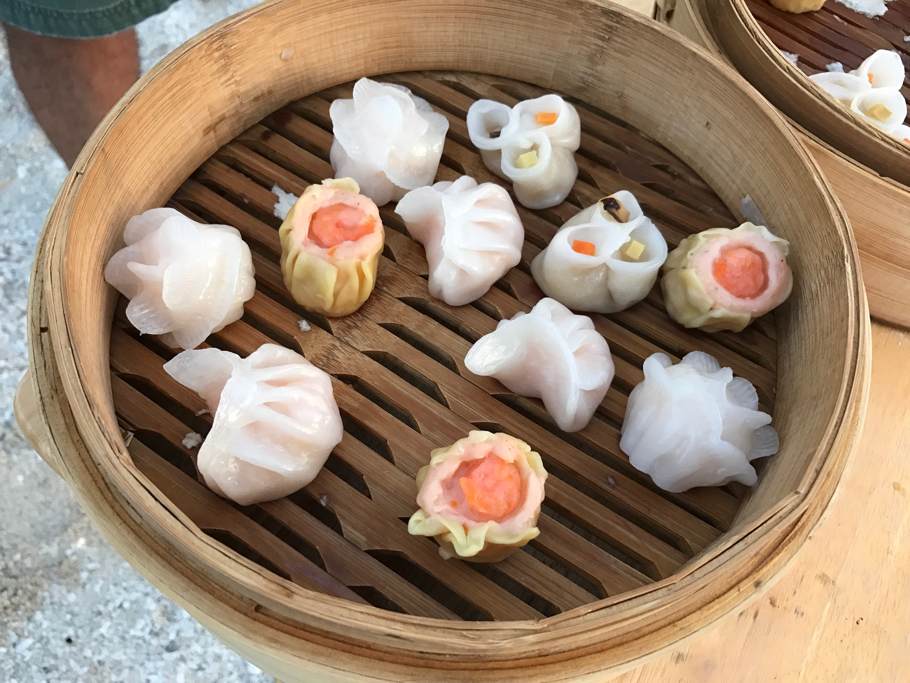 Some of Gerry's Steamed Chinese Dumplings!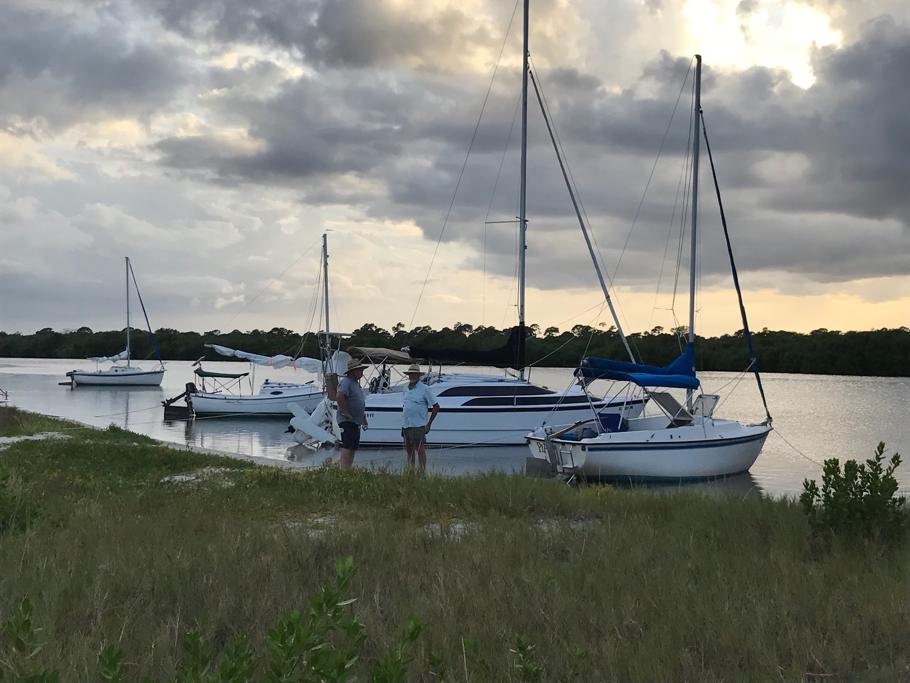 Jack and Chris in front of Chris' Soverign Antares 17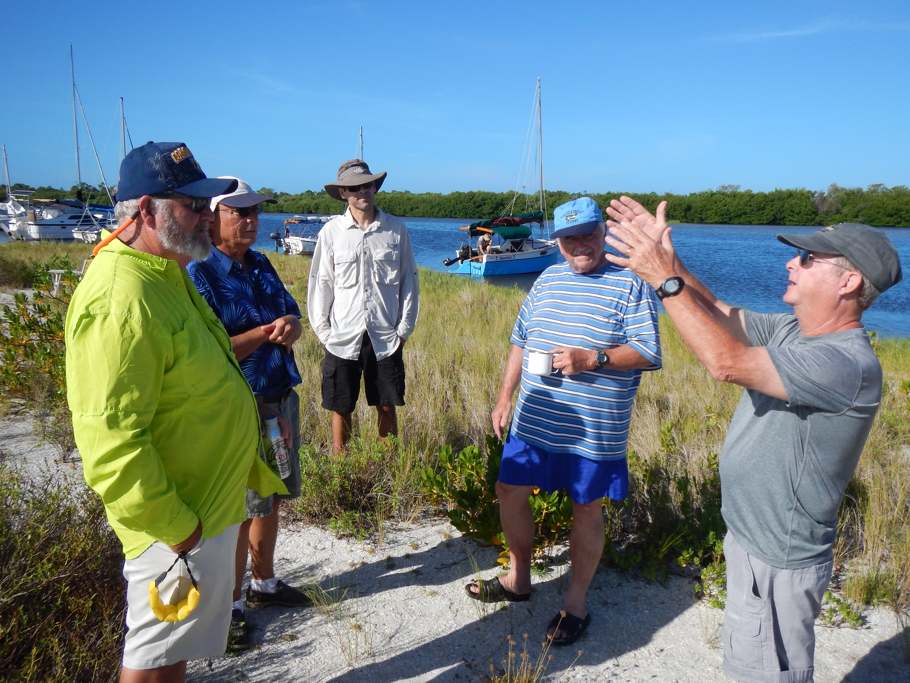 Ed, Lonnie, JF, Jurgen Ron. I have no idea.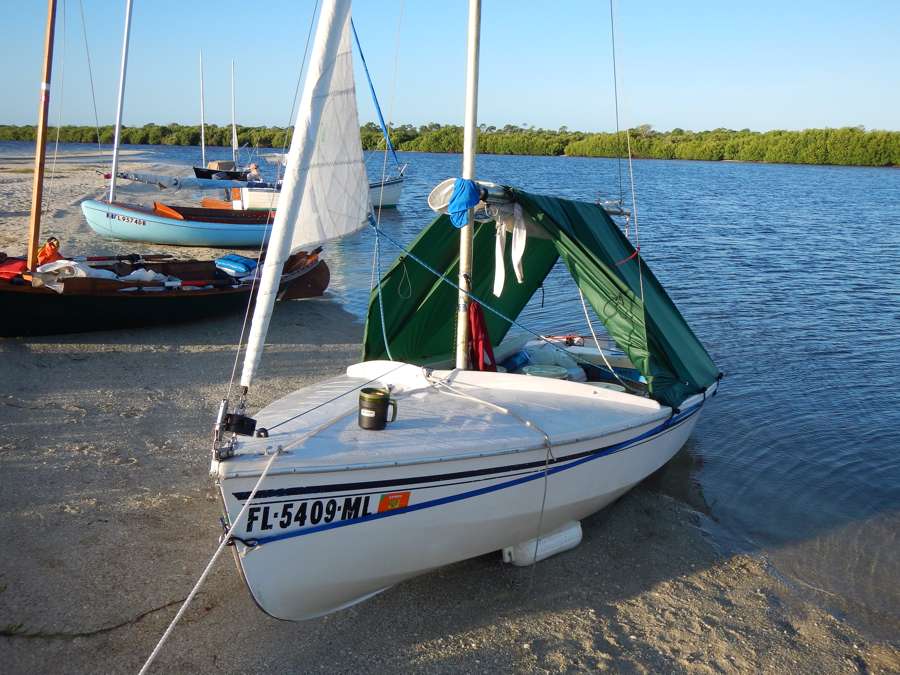 Morning Coffee on Dan's swift Wayfarer with boom tent up.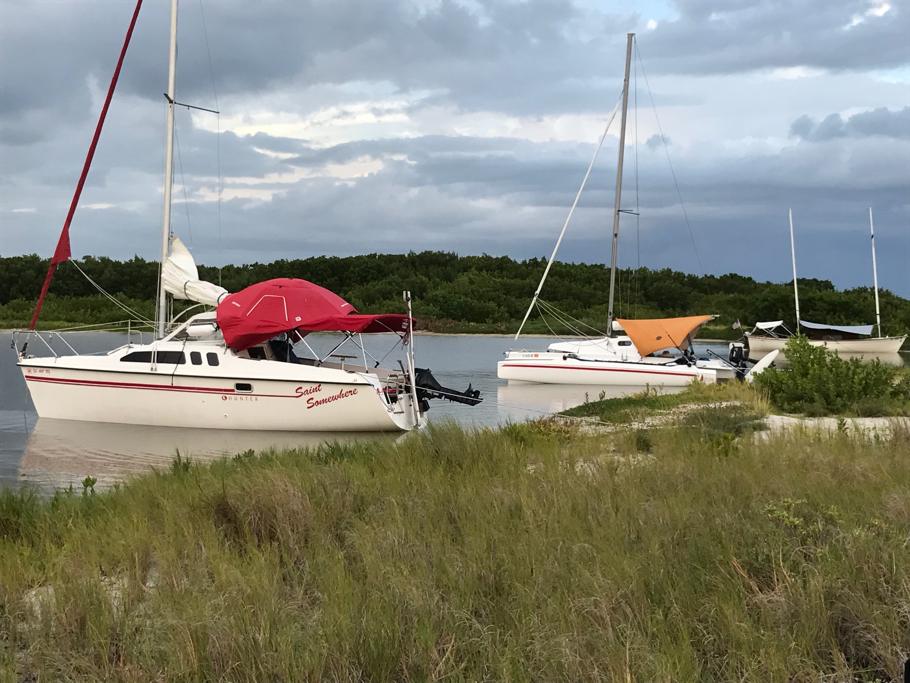 North end of cove with Hunter, Tri and SeaPearl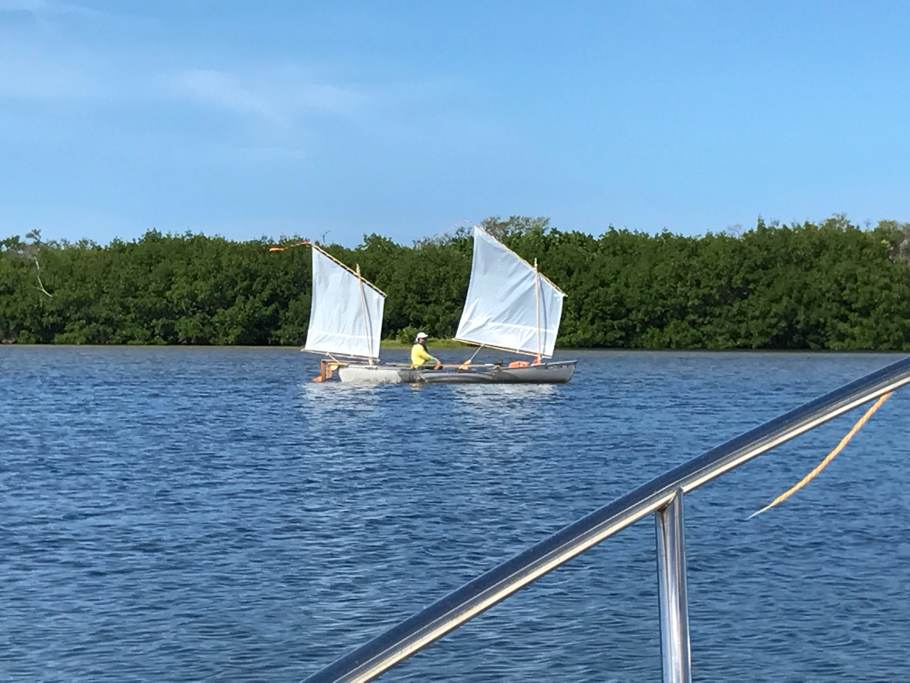 Gerry with lug cat ketch rig on his big canoe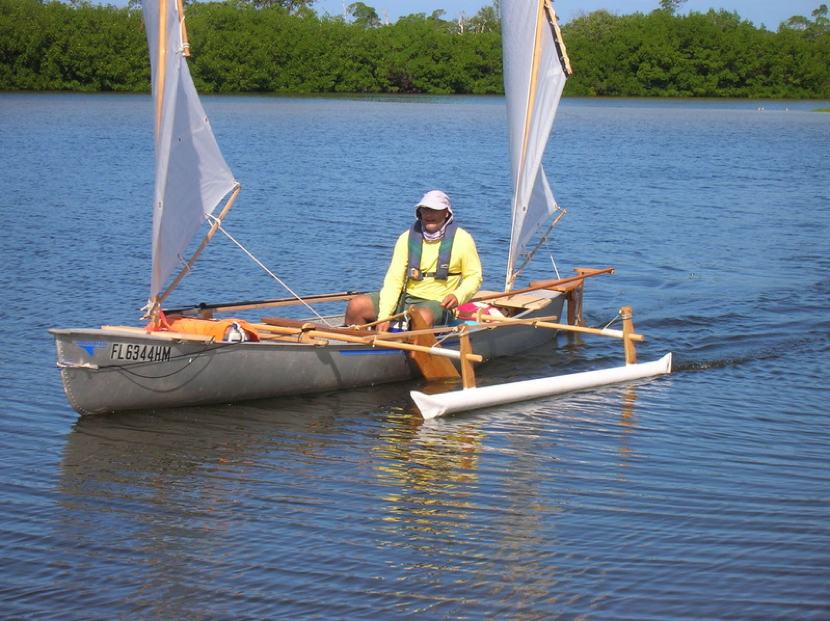 Trying out his outrigger proa style rig. Worked great!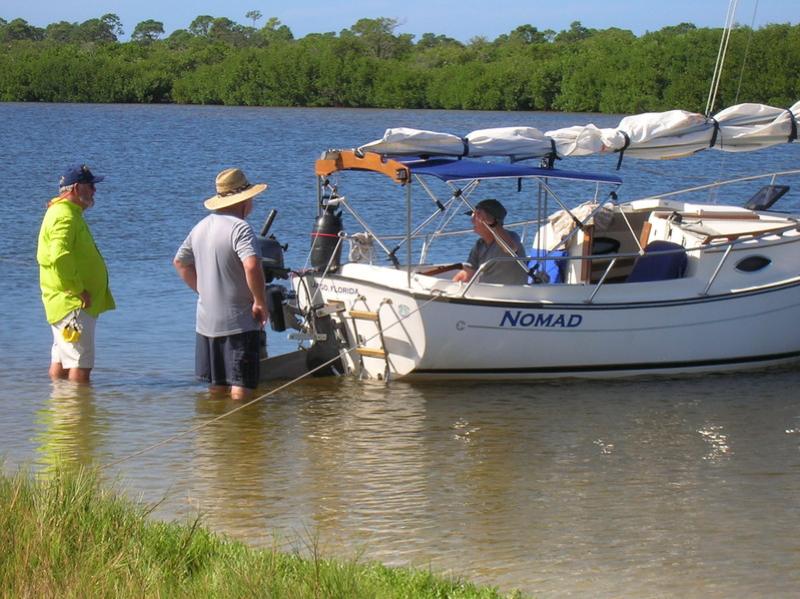 Ed and Jack at Nomad's stern. Got to use the pressure shower from Duckworks twice!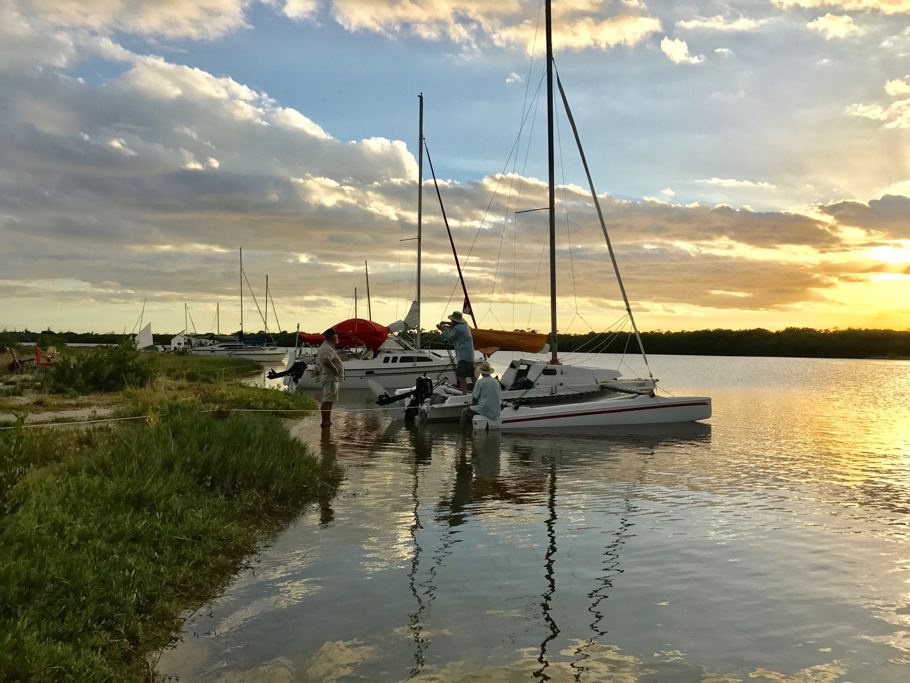 Sunset on the Pelican Bay Cove - really nice colors.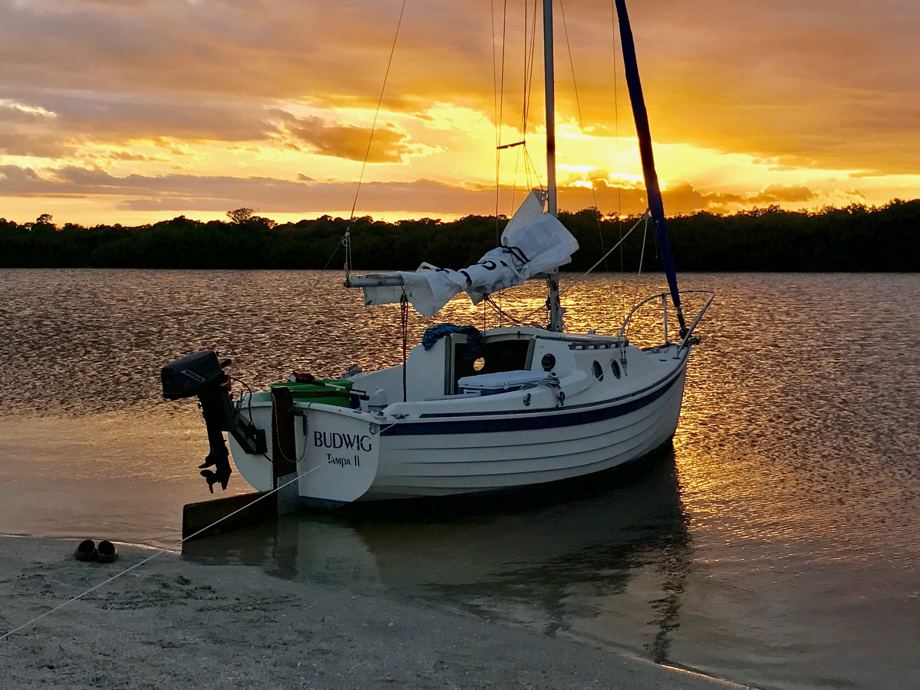 JF Bedard's Montgomery 17 - Amazing Sunset in a West Florida Sky.