Meade's Island - St. Joseph Sound
December 18th - 21st
Photographers : Ron Hoddinott, Ed Combs, Dimitri Krinos.

Panorama of the NW cove anchorage Sunday afternoon.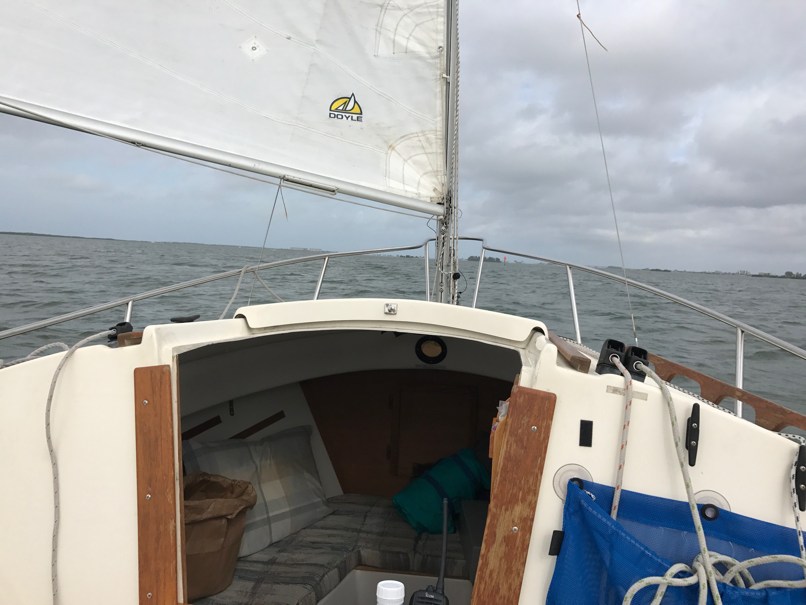 Nomad - ComPac SunCat on her way to Meade's Island.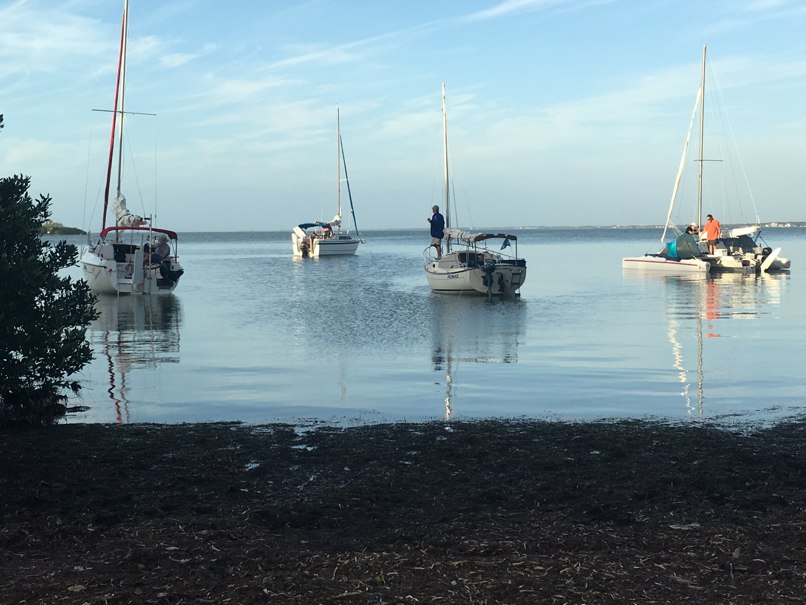 Late afternoon on Sunday - Hunter, MacGregor, ComPac, and Astus 20 Tri.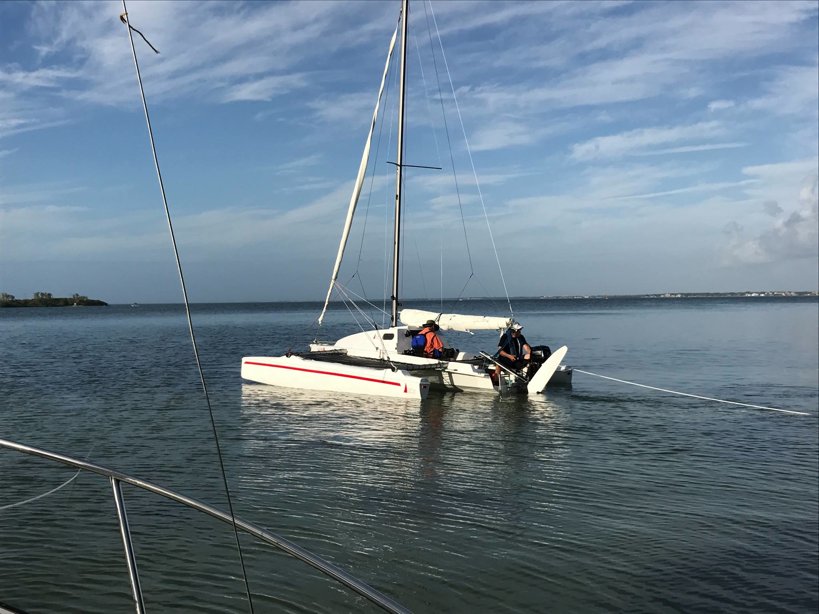 Scott Birdwell's Astus 20 trimaran.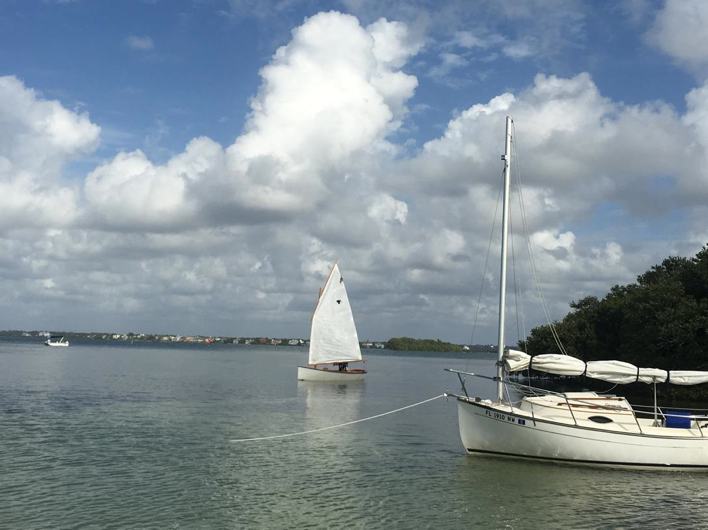 Simon Lewandowski sailed out to join us with his Goat Island Skiff.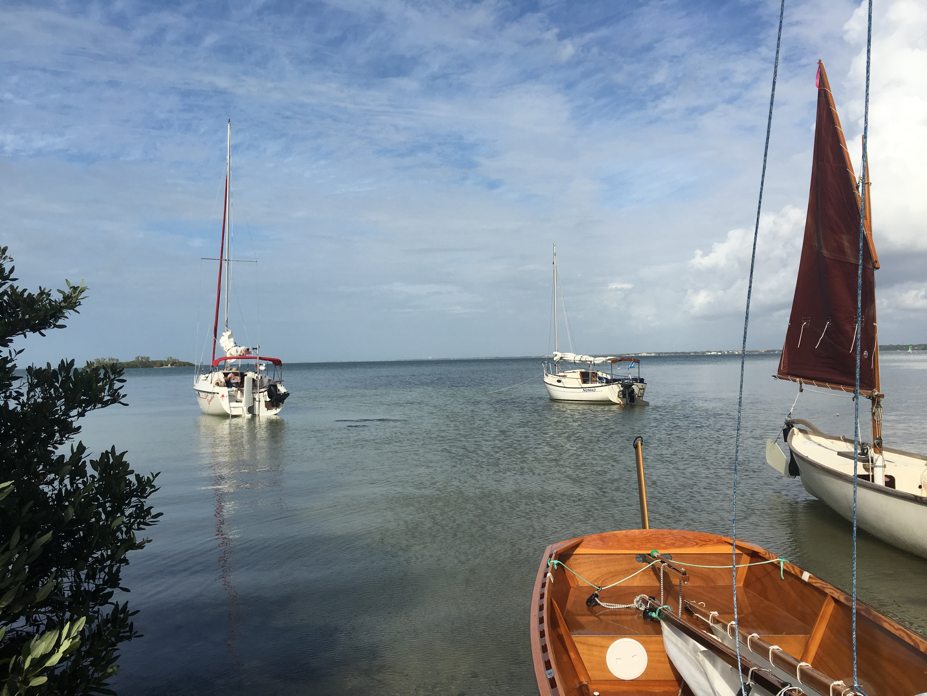 Foreground - sterns of Goat Island Skiff and Two Bow - a Prototype SeaPearl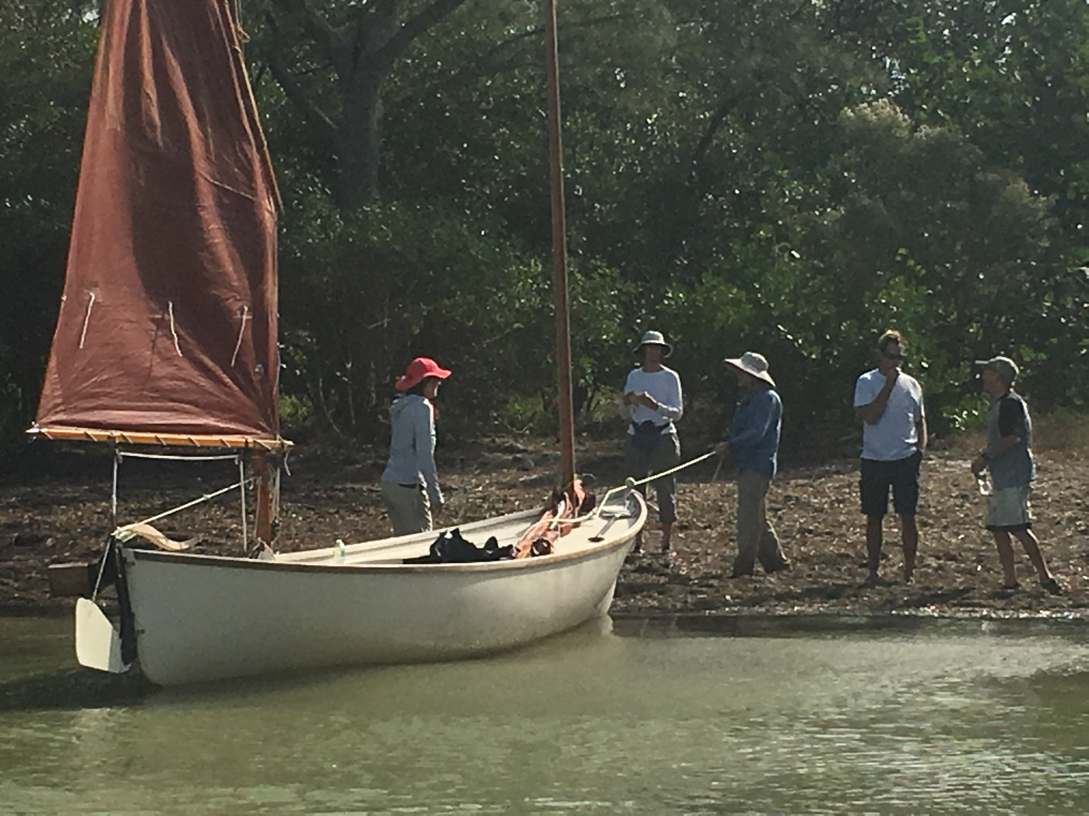 Kent and Barb Bleakley's Two Bow - Glenn Osoling chats with Ron Hoddinott on right.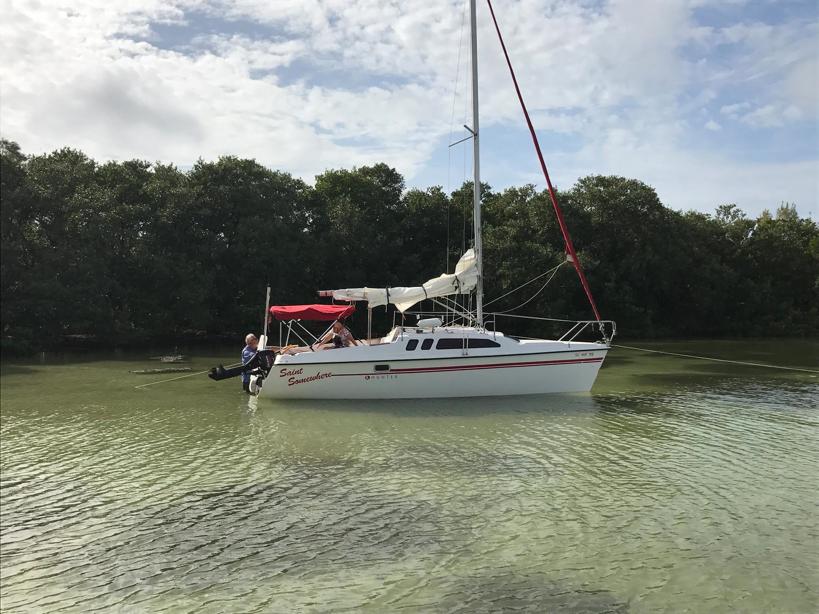 St. Somewhere - Hunter 23.5 - looks new!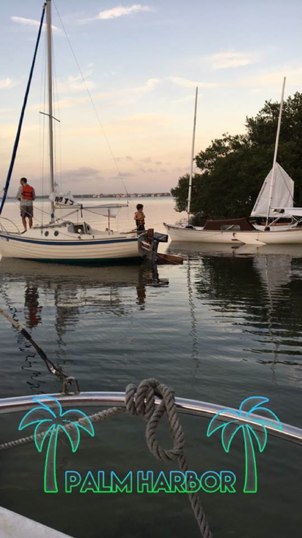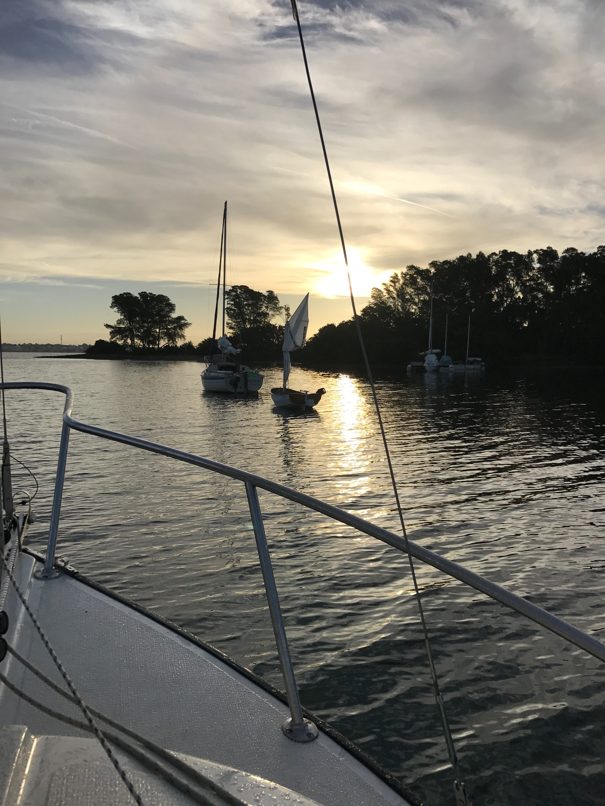 JF Bedard's Montgomery 17, and Kevin Riley's SeaPearl 21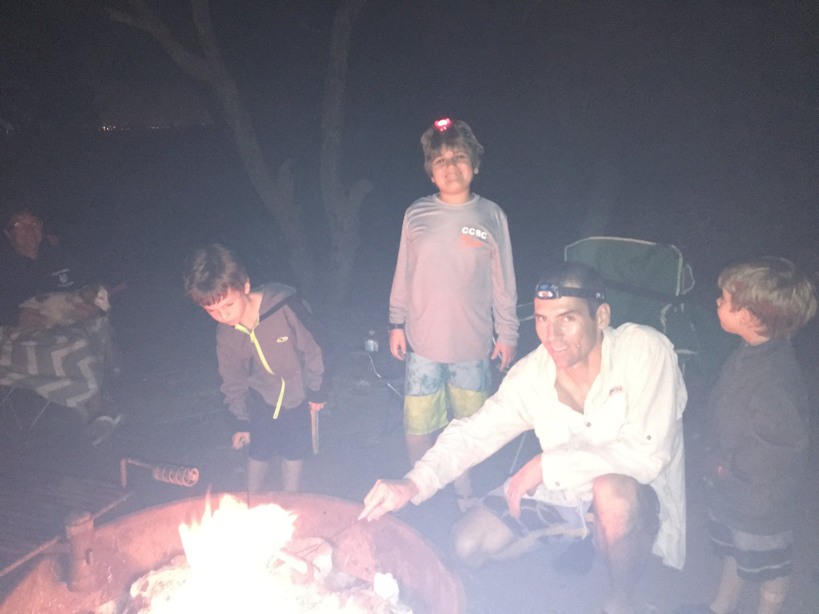 JF Bedard and the boys - Joshua, Nico, and Joshua's friend.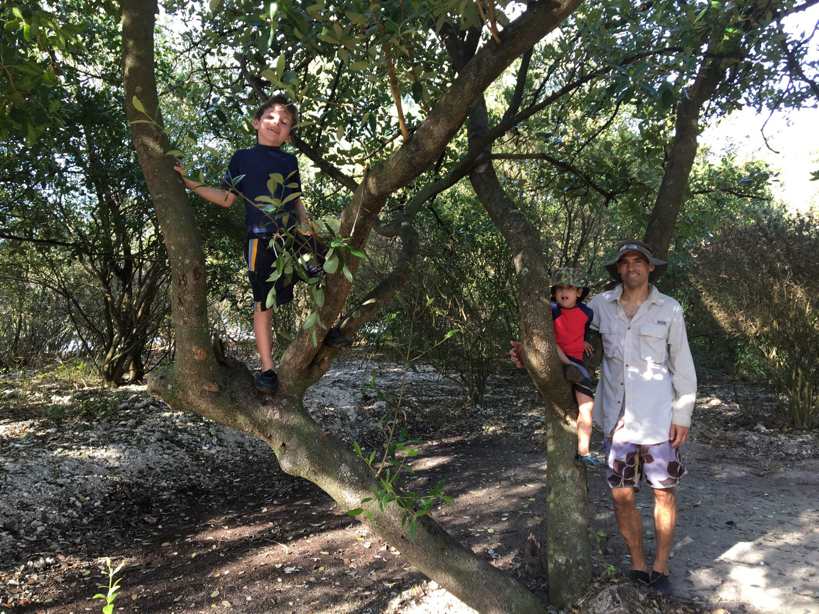 Tree climbing delights.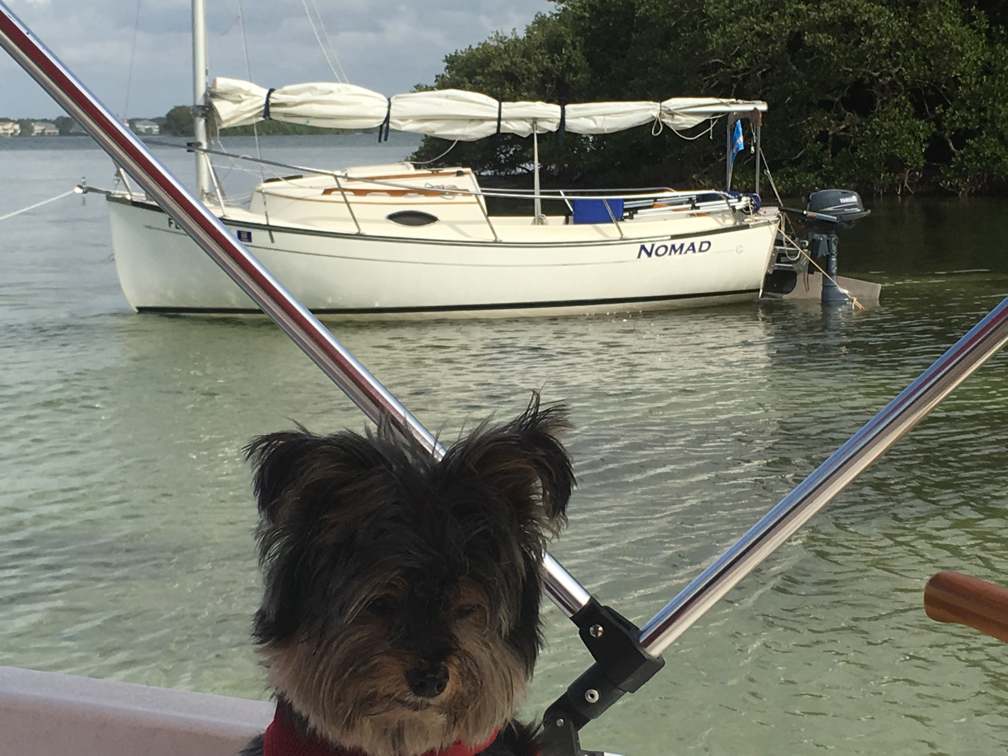 It's Duke the Dog aboard St. Somewhere, with Nomad the boat in the background!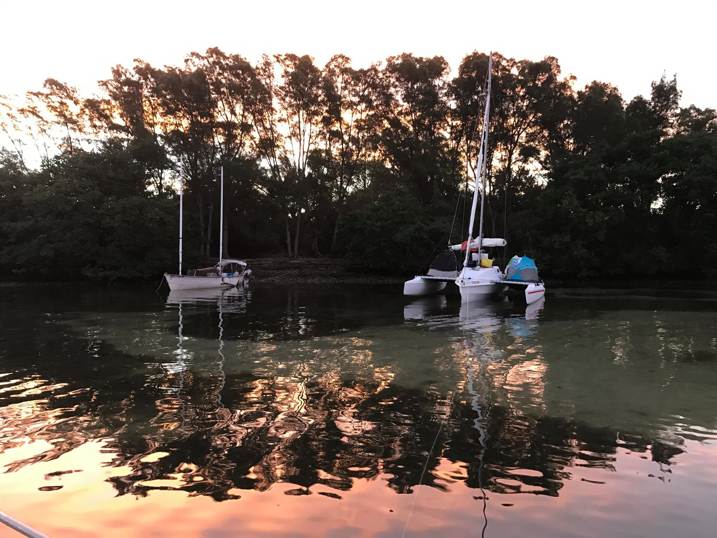 Early morning light.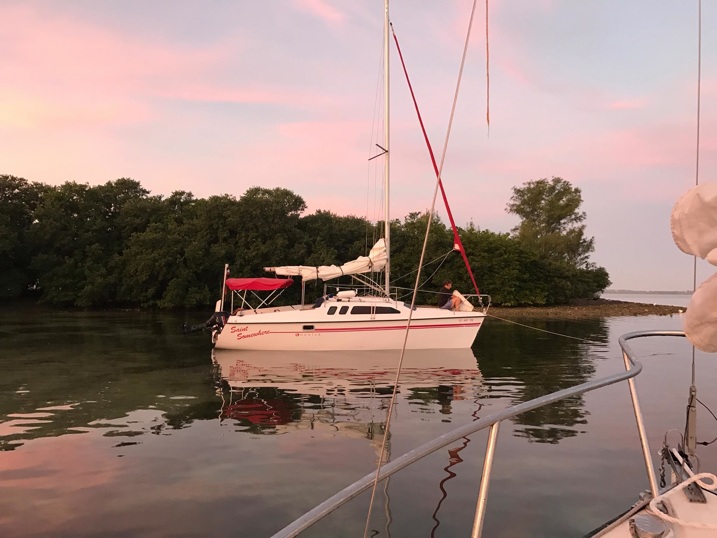 Pink clounds on a windless morning as St. Somewhere prepares to depart.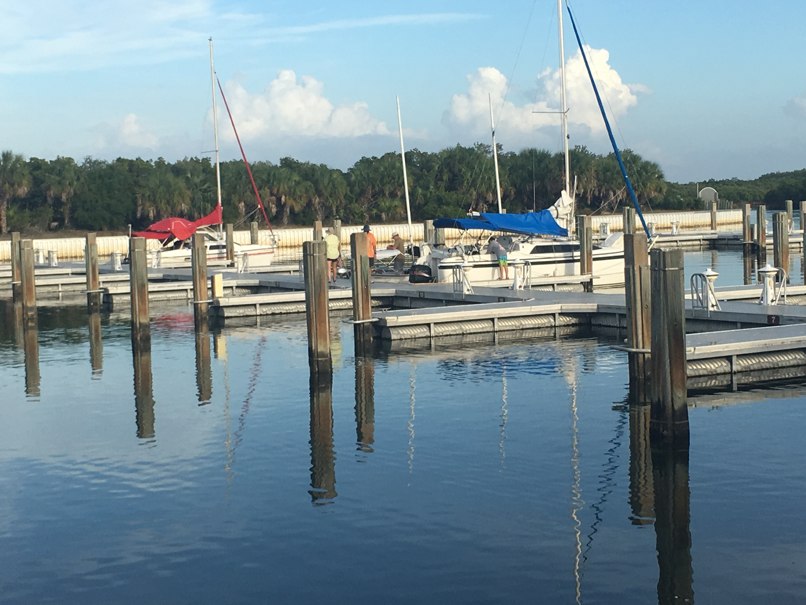 Three boats spend Monday night at Caladesi Island Marina - looks like they had the place to themselves!