Lake Harris - and the Hideaway
Feb 5th - 6th, 2017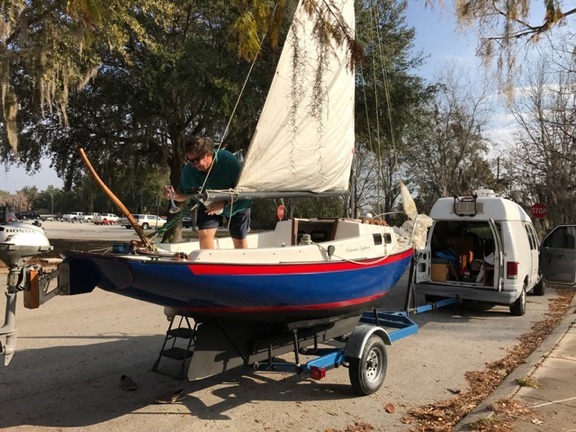 Pete Harrison getting the Victoria 18 rigged before launching.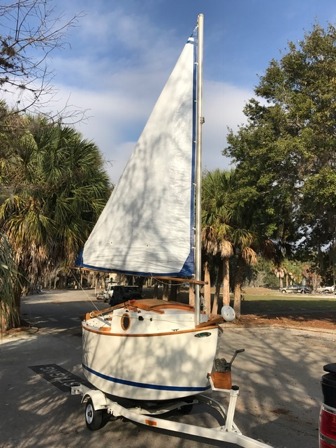 Lil' Salty on the trailer.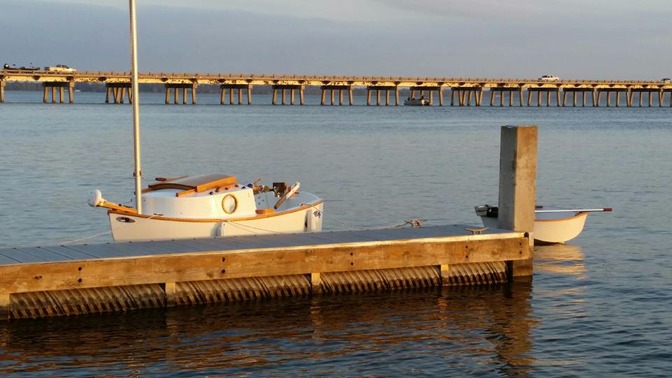 Lil'Salty - Lonnie Black's own design - 8 footer - waiting for her skipper.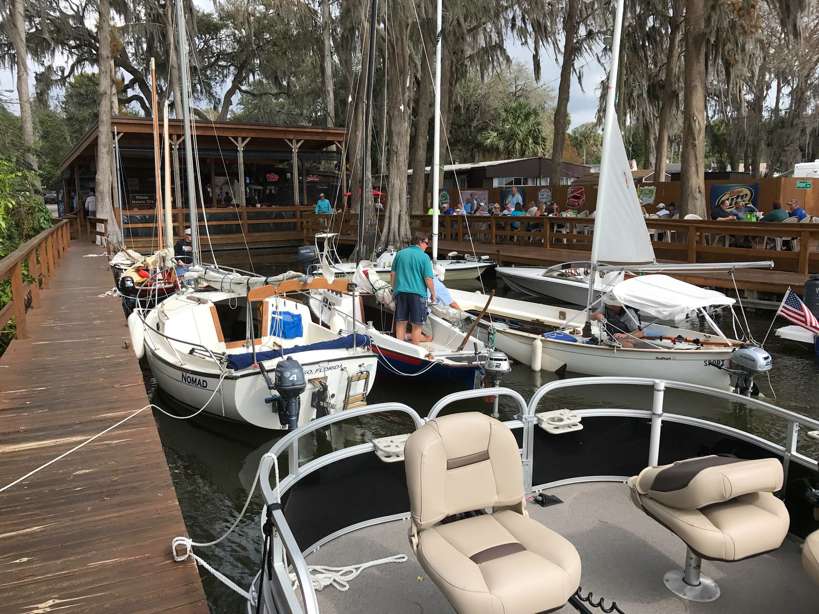 The fishing and motorcycle crowd took over the Hideaway, and a couple of pontoon boats took up most of the space on the docks.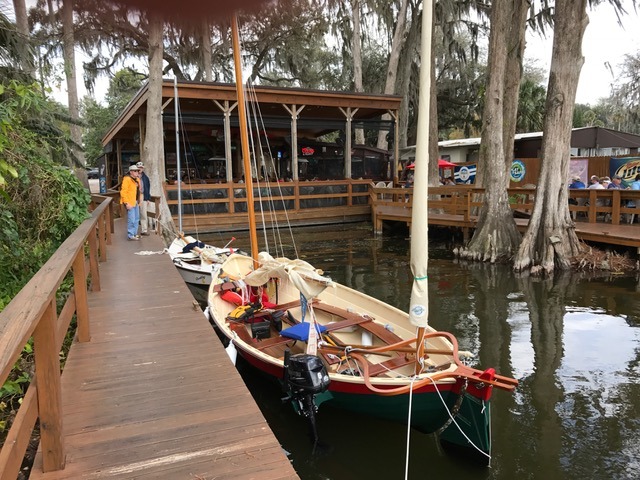 Kathleen and Duckling at the Hideaway.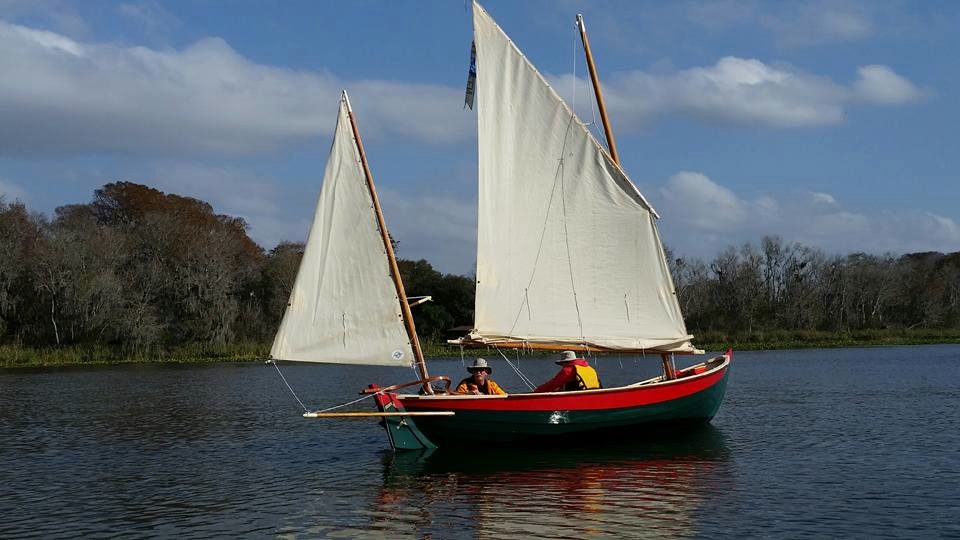 The lovely "Kathleen" a Caldonia Yawl built and owned by Rex and Kathy Payne.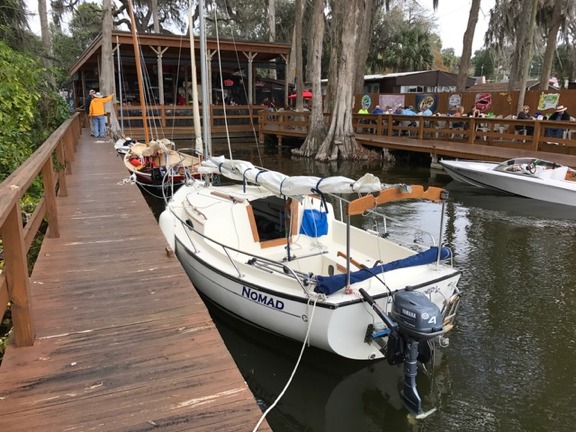 Ron's SunCat Nomad snuggled up to the Hideaway docks.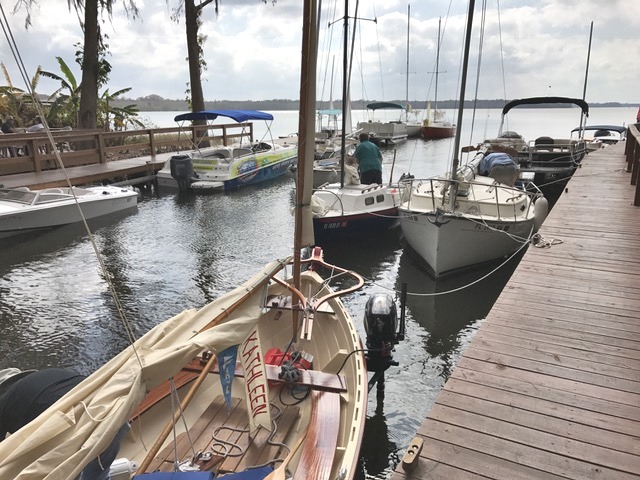 We still managed to cram eight of our boats in by rafting up.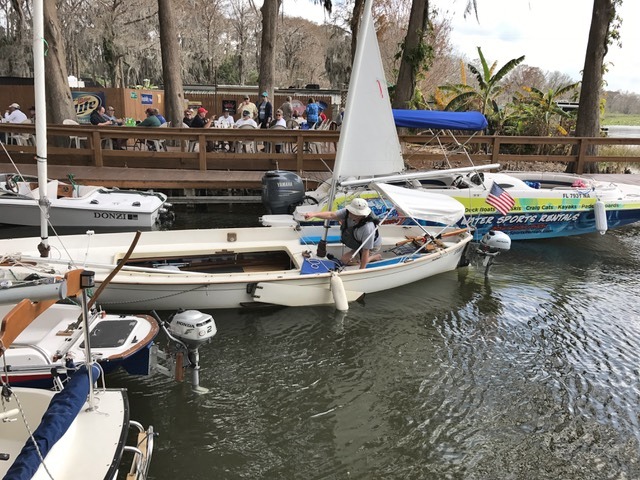 Only a SeaPearl could have slipped in there!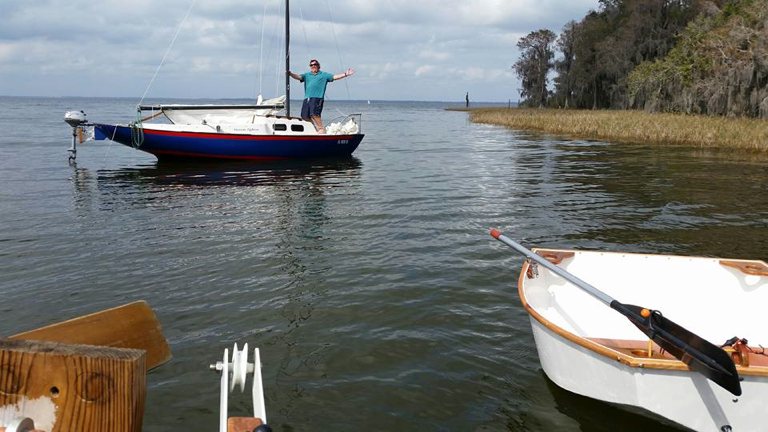 "How do I look?" Pete wants to know.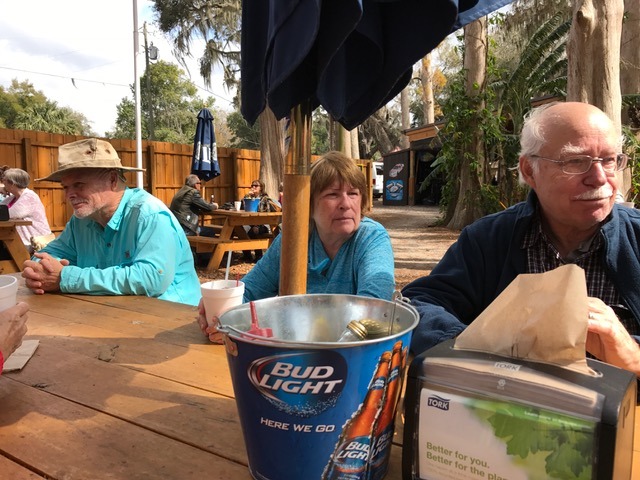 Steve Kingery, Carol and Dennis - all waiting for food.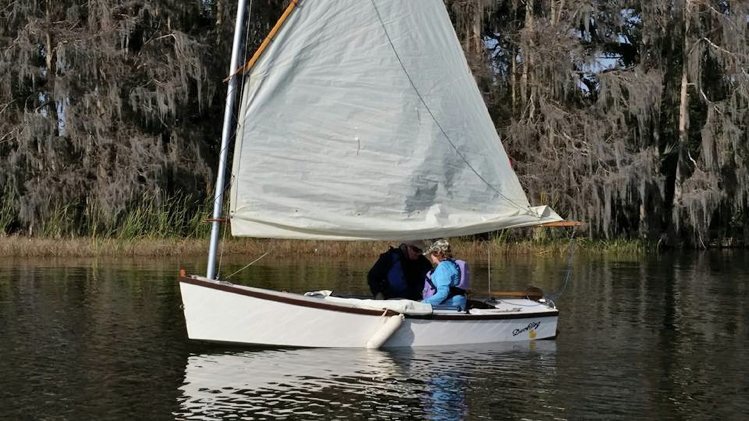 Dennis and Carol Marshall aboard Duckling.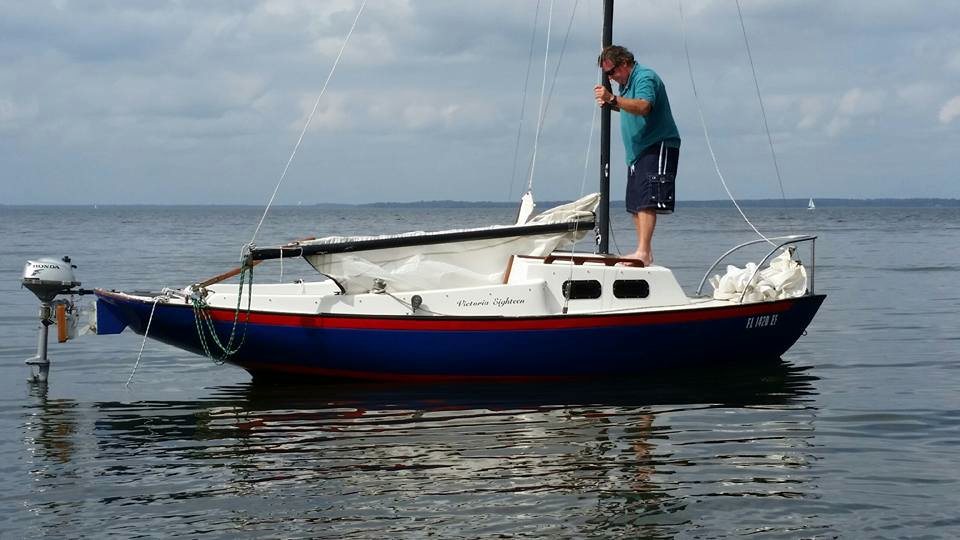 Pete Harrison - Checks the rigging aboard his Victoria 18.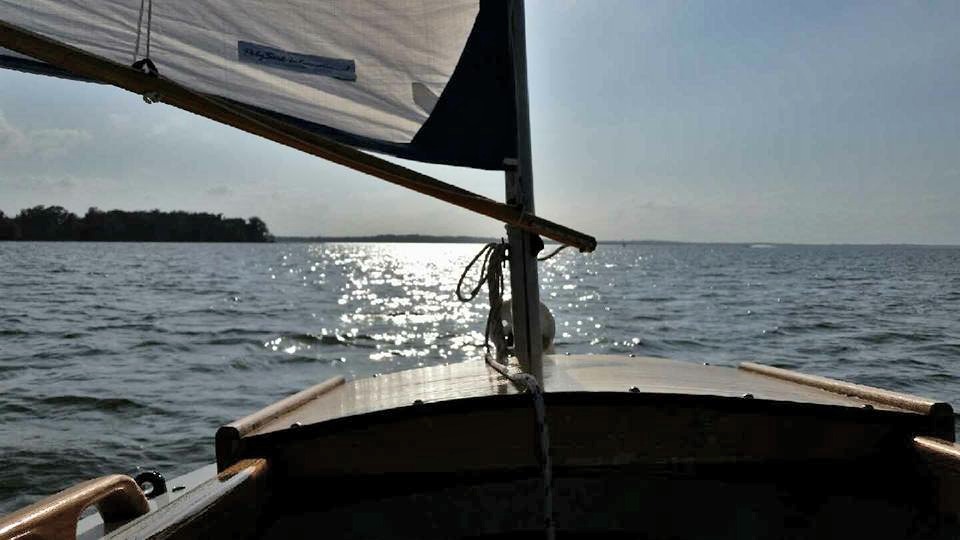 Lonnie's view from cockpit of Lil'Salty.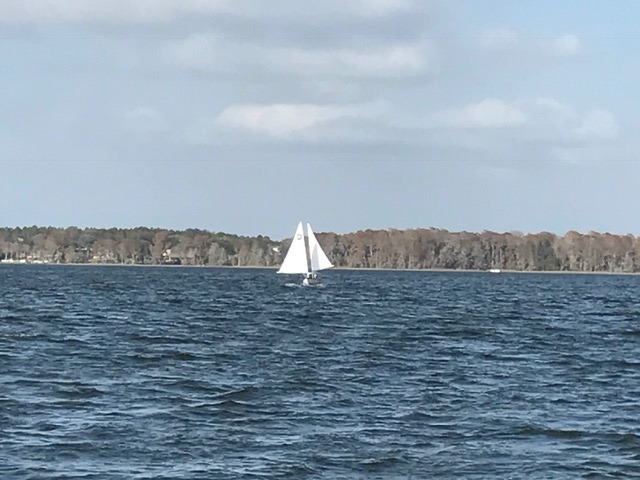 Kevin Riley's SeaPearl wing-on-wing down wind.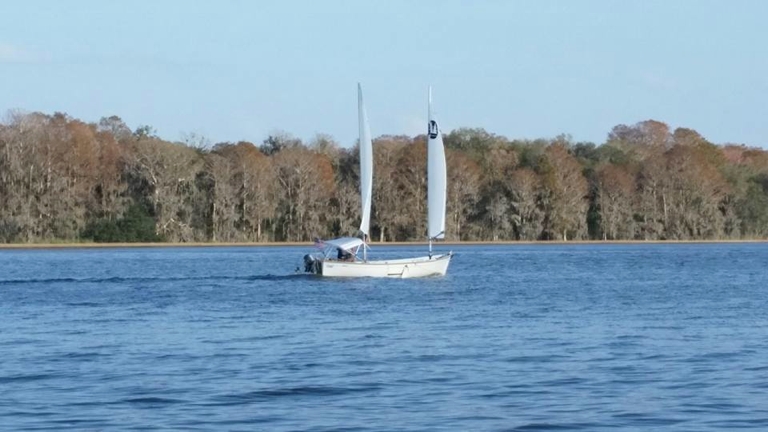 Kevin slipping between the islands and headed for the ramps.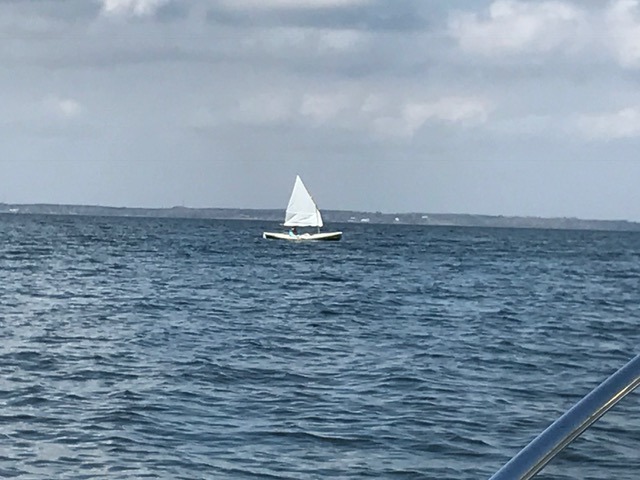 Steve Kingery with his Princess Sailing Canoe.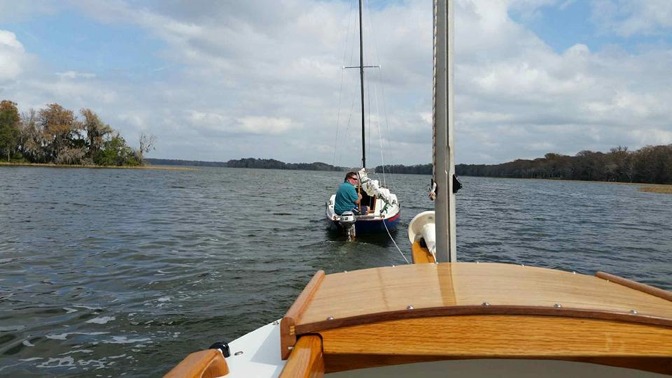 Pete giving Lonnie's Salty a bit of a tow.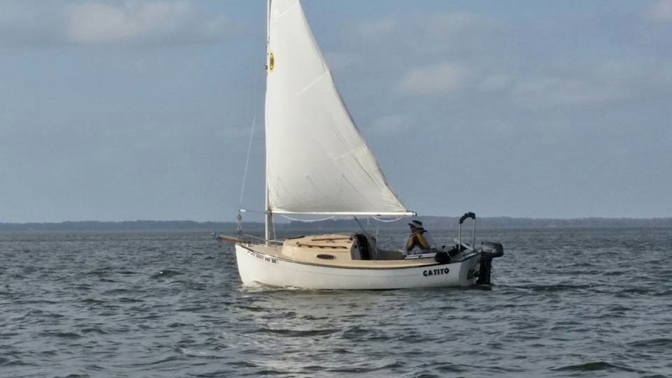 Gatito - SunCat, now owned by Doug Engh.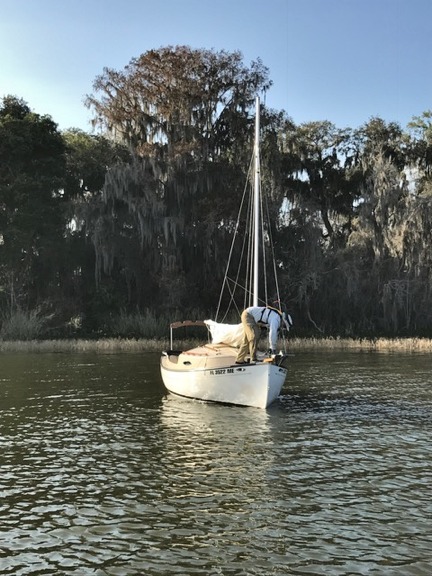 Gatito gets the anchor down for the night behind Horseshoe Cove.