Cayo Costa Rendezvous - March 17-19, 2017
Photos by Ron Hoddinott and Dom Romer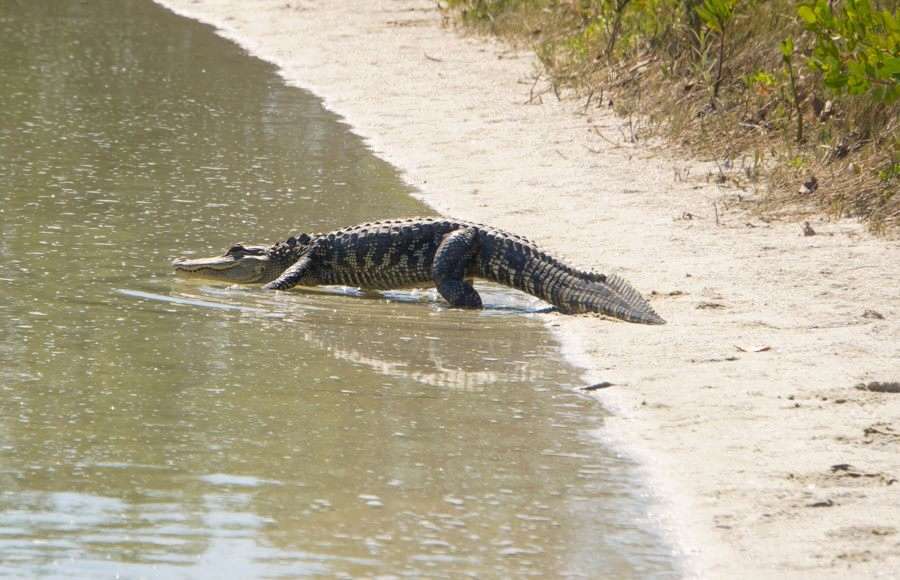 Resident of Pelican Bay greets the visitors. Welcome to Cayo Costa!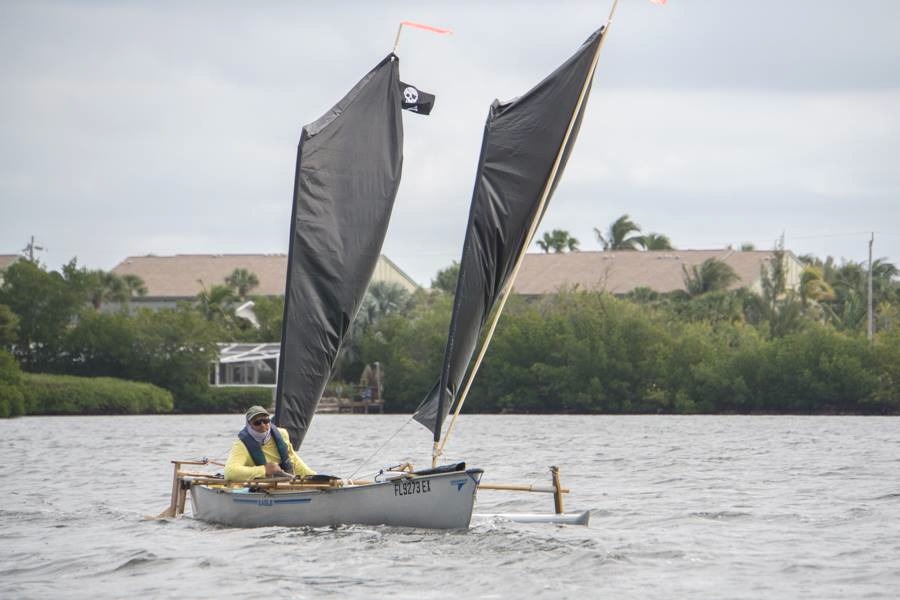 Captain Gerry sailing his ketch rigged Pirate theme canoe with outrigger.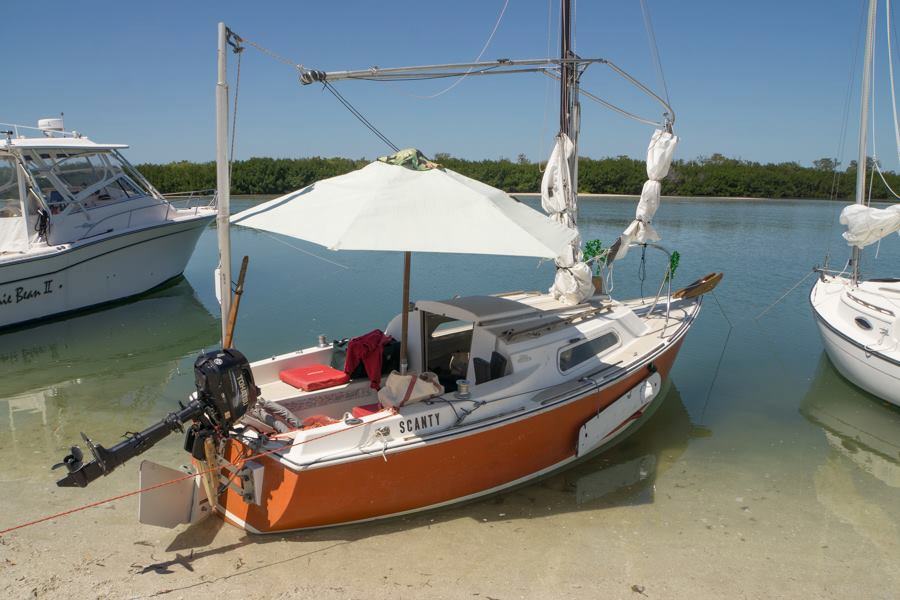 Floyd Marsden's new project boat Scanty, an old O'Day 20 with the wishbone rig off of Funny Bones.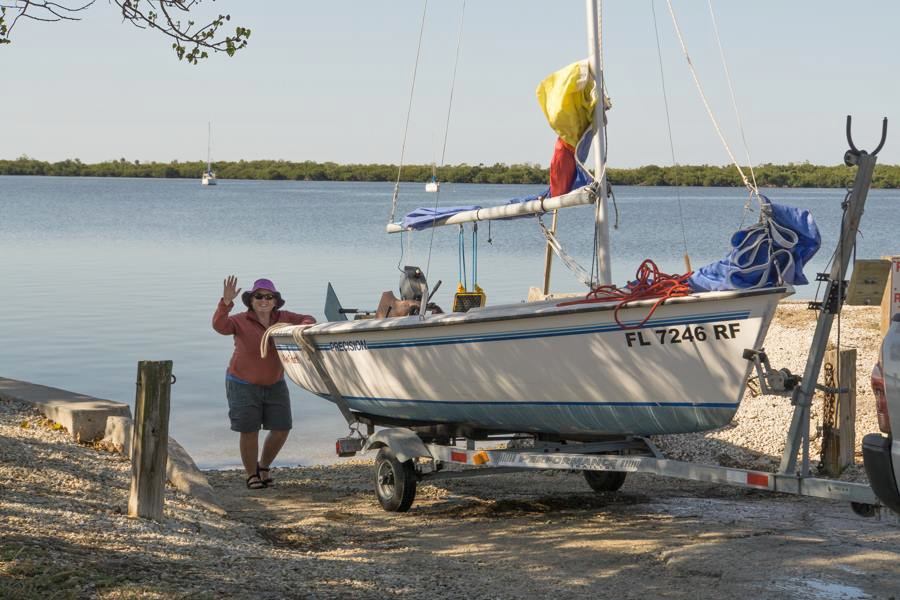 Sandra Romer with their Precision 15 launching on the west side of Pine Island.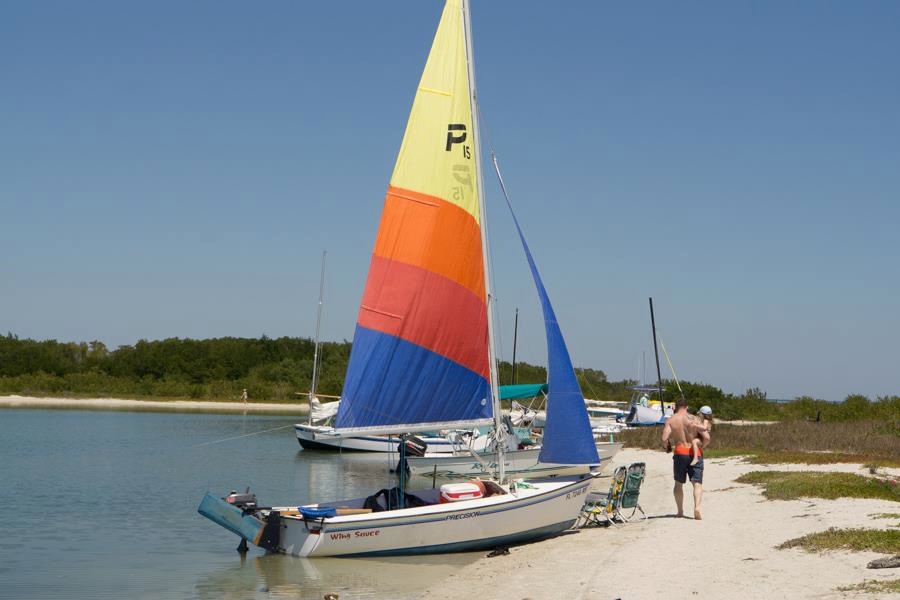 The Precision 15 Wing Sauce arrives at Pelican Bay's north cove.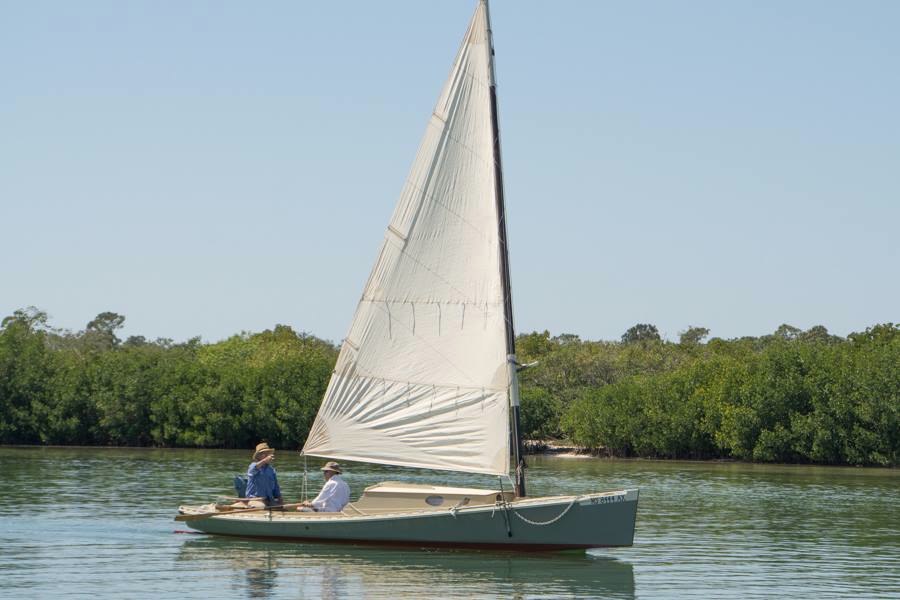 Fred Ebinger's 28 ft New Haven Sharpie.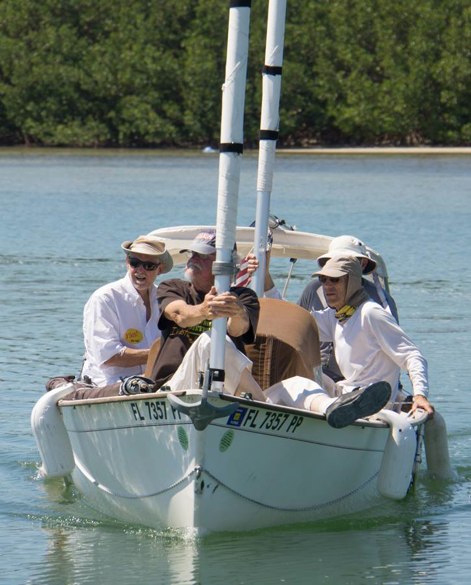 Kevin Riley's SeaPearl boat taxi.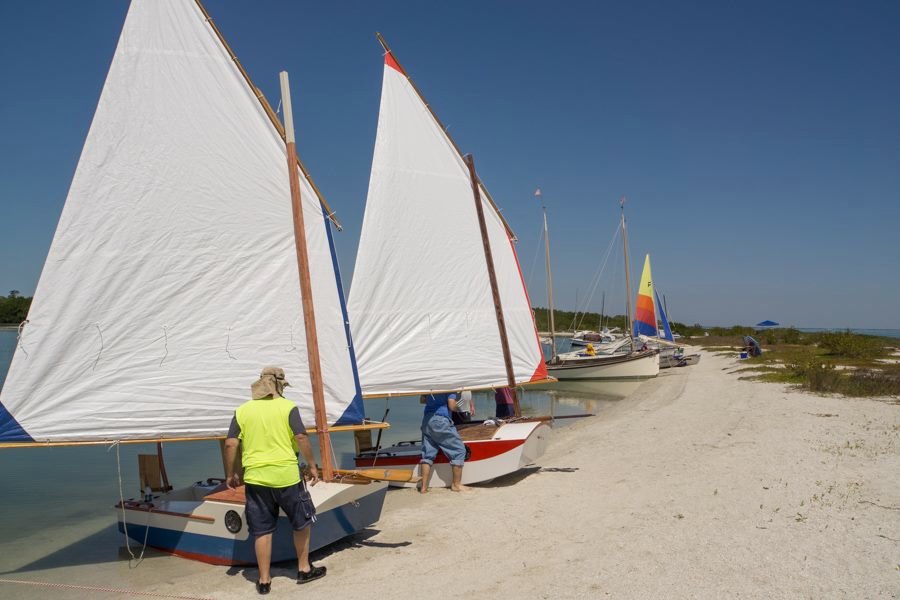 The Ocean Explorer Puddle Ducks built by Lonnie Black and Peter Harrison for the event. Sailed pretty well!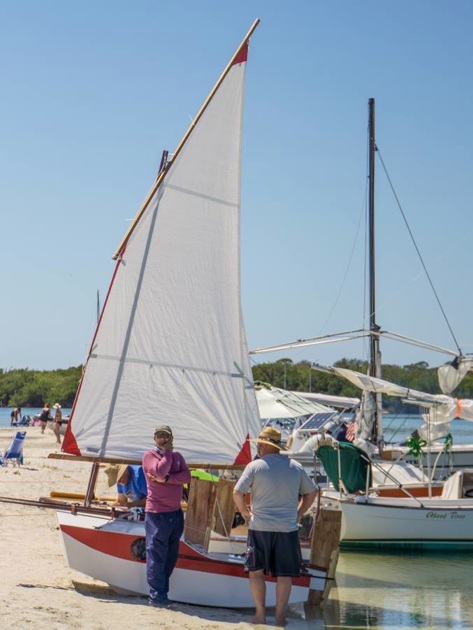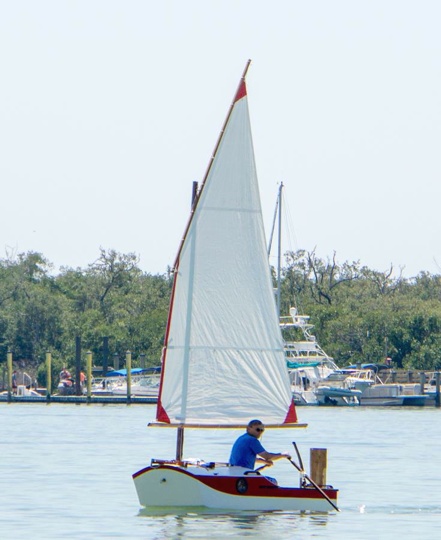 Lonnies Explorer - on the beach and rowing.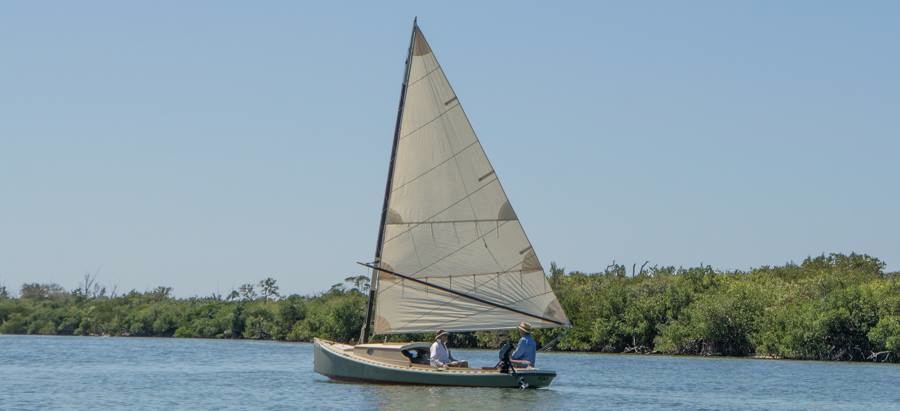 That New Haven Sharpie sailed so sweetly.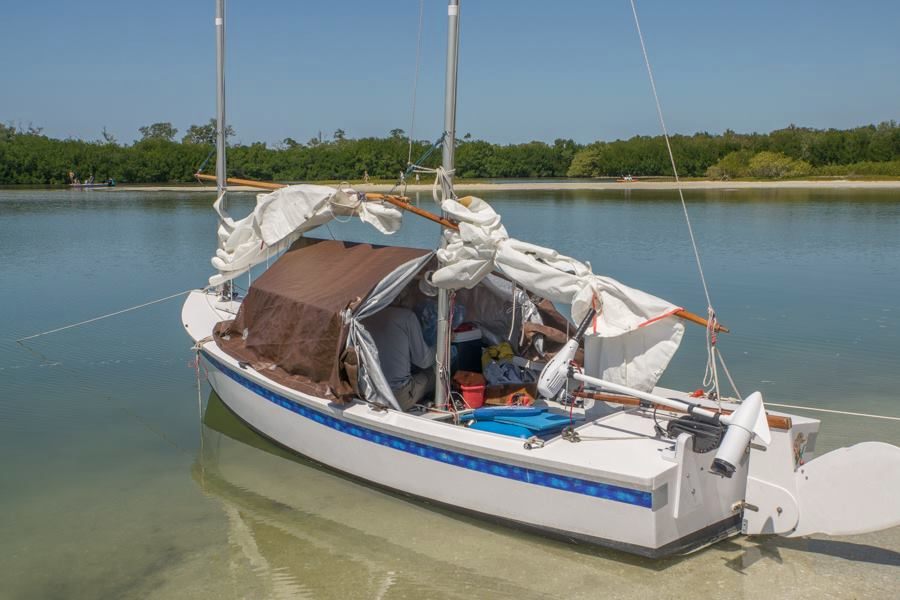 Roger Sanderson aboard his new Core Sound 17 with camping tent.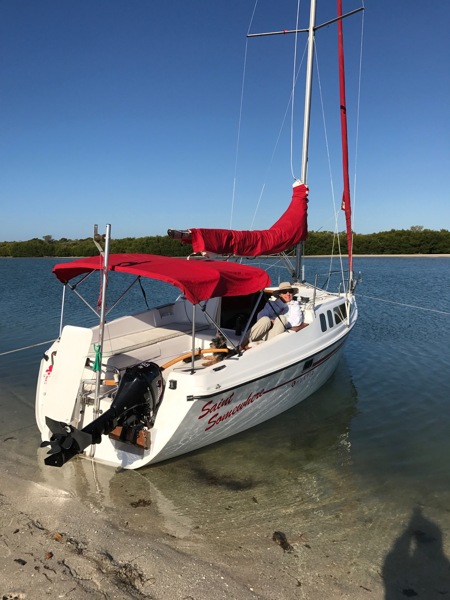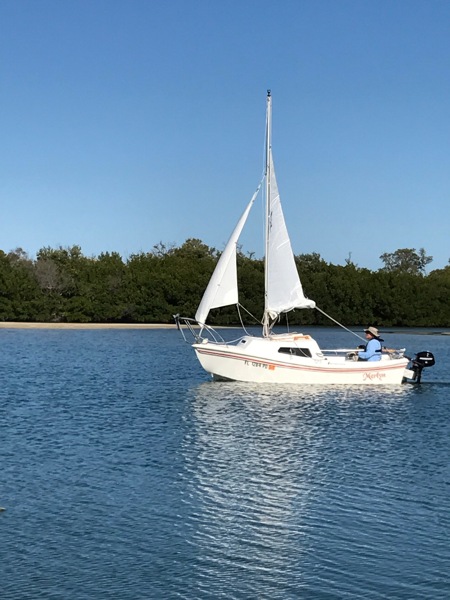 Left - St. Somewhere - Hunter 23.5 - Right Russ Blagg's Potter 15 Merlyn.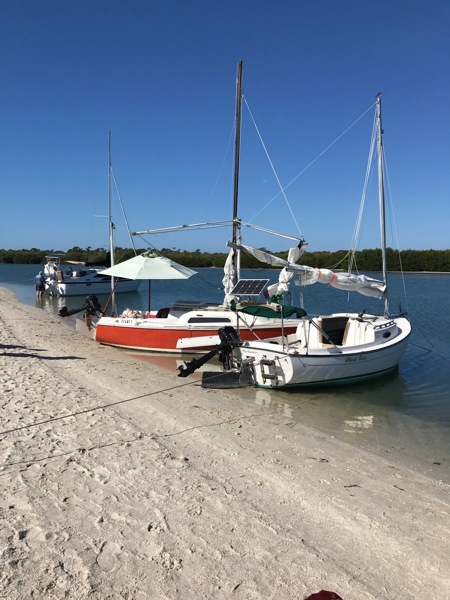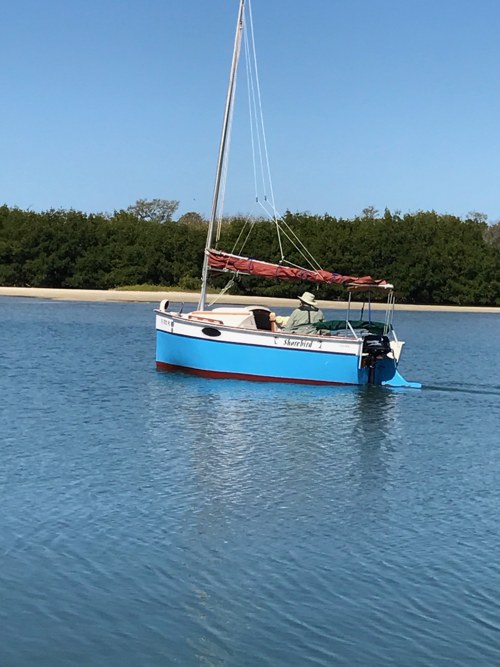 Right - Jack Dirkes' SunCat About Time, Left Paul Myer's Peep Hen Shorebird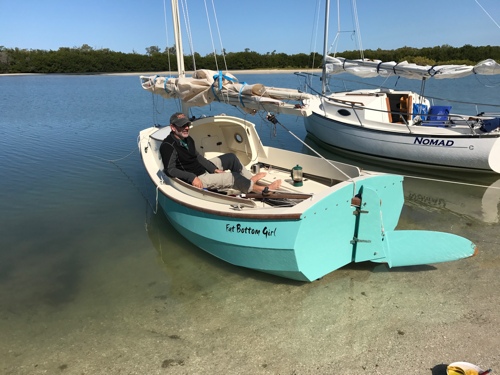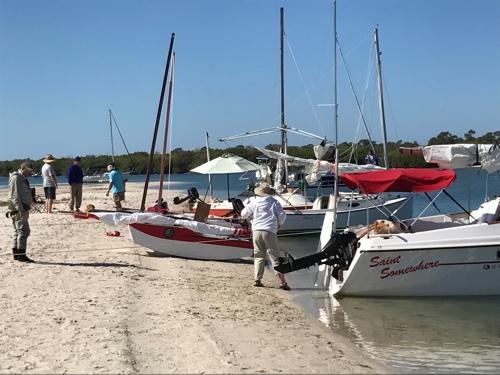 Marty Worline aboard Fat Bottomed Girl (SCAMP) and Nomad - Ron Hoddinott's SunCat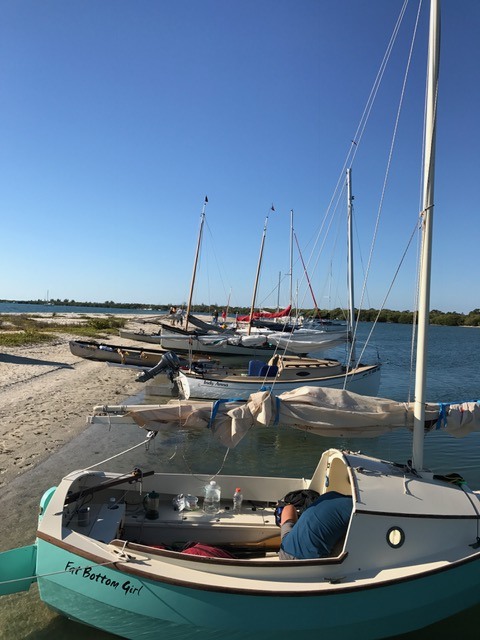 Larry and Cathy's SunCat -Indy Anna - Suncat behind SCAMP -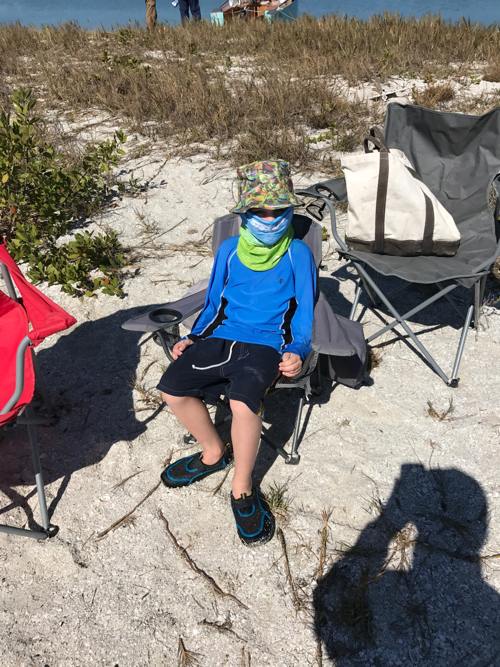 Joshua Bedard checking out a kid sized chair on the beach.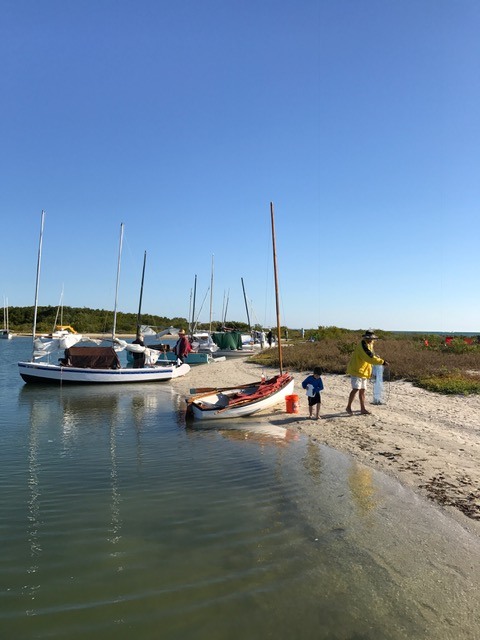 Joshua and Channing Boswell hunting for marine species with a net.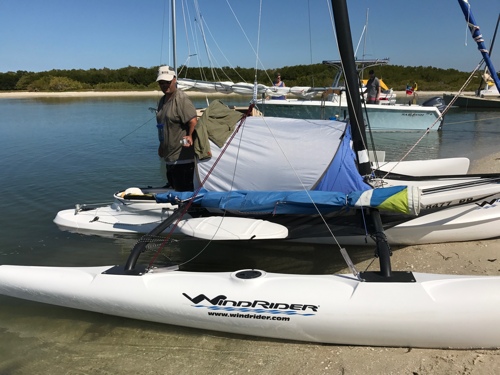 Ricky Aguilar's Windrider 17 with awesome tent!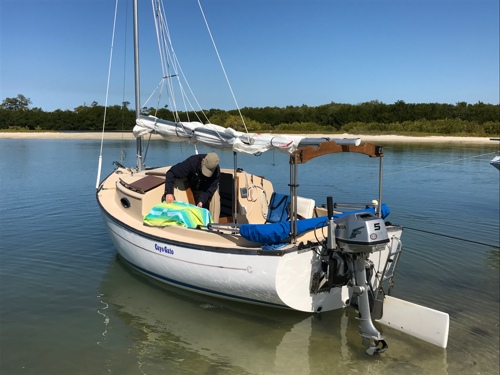 Cayo Gato - Billy VanDeusen's SunCat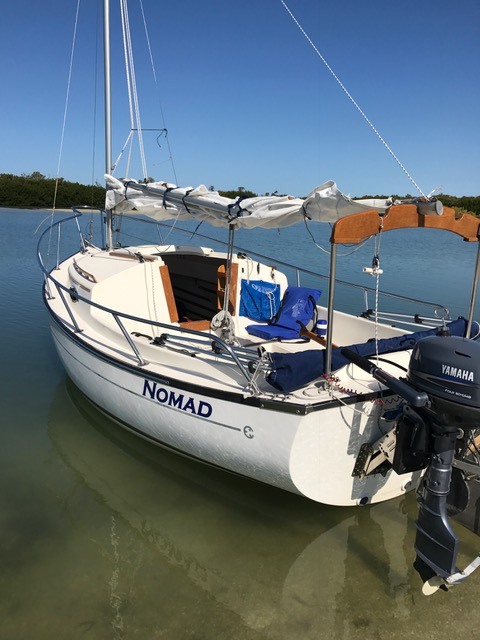 Nomad - Ron's SunCat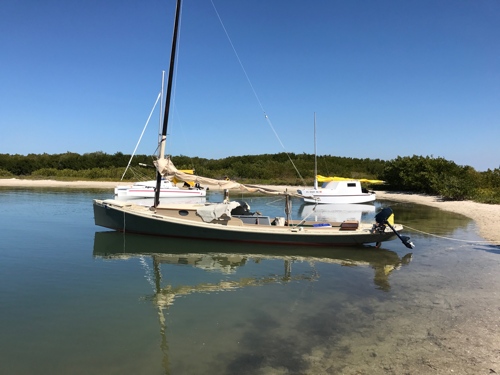 The long lean New Haven Sharpie.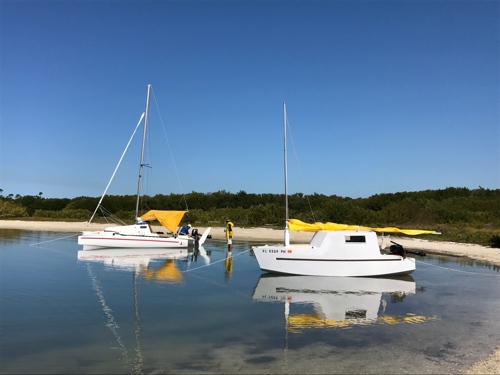 Scott Birdwell's Astus 20 and Tom Steinmetz's Cruiser.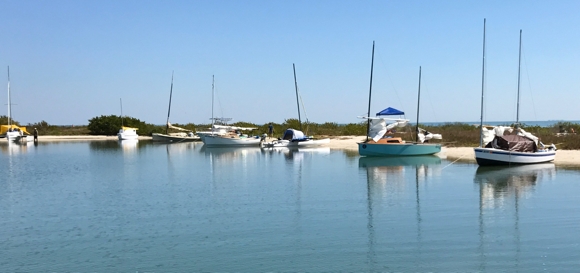 NE corner of the cover on Saturday afternoon.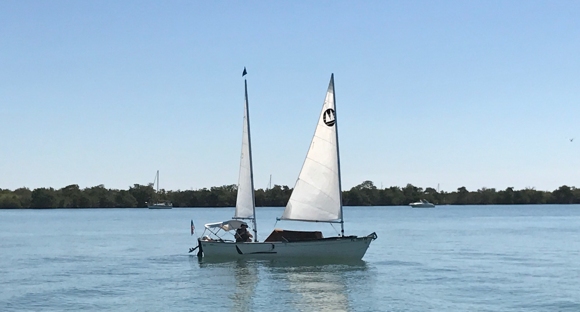 Kevin Riley out sailing SPORT - his SeaPearl 21 Cat Ketch.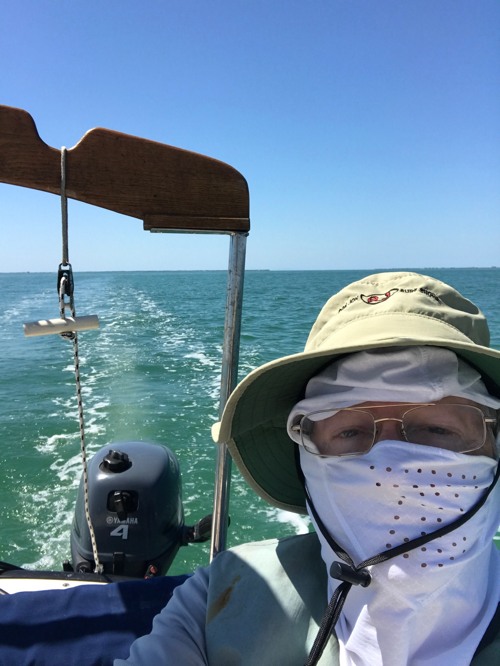 Ron Hoddinott on the long 20 mile upwind motor to Punta Gorda.
See you next time!