Cedar Key Weekend
November 17th - 19th, 2017
Photos by Simon Lewandowski, Ron Hoddinott, Rex and Kathy Payne, Don Boyko,, and other friends!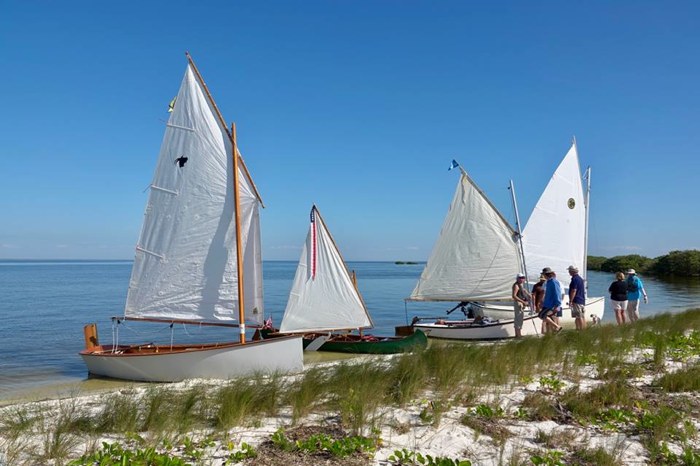 Beach Scene on Atsena Otie Key - Simon's Goat Island Skiff in foreground.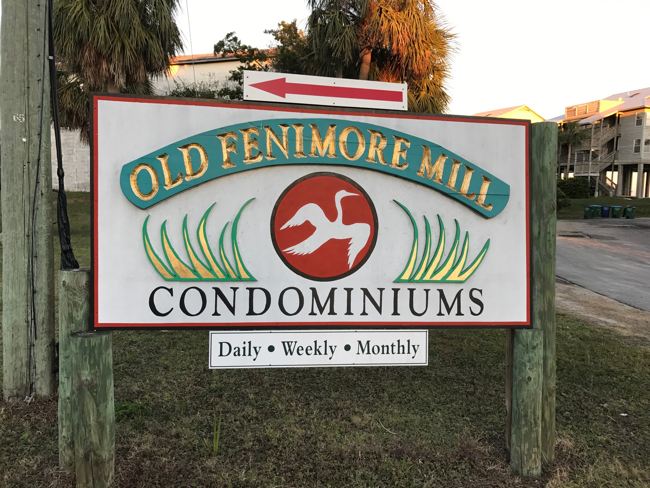 Condo where a lot of us stayed this time - Island Place still being rennovated.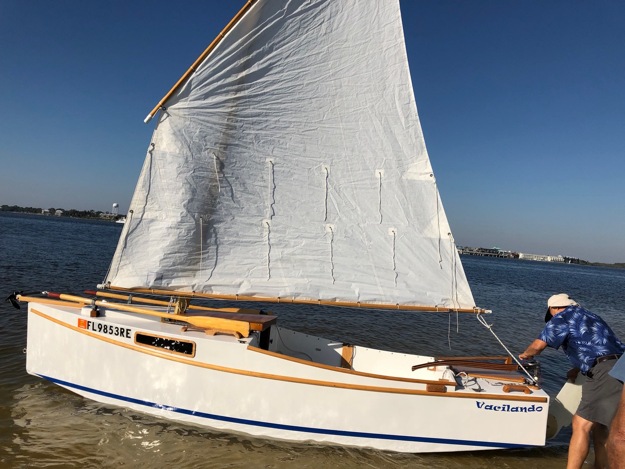 Lonnie Black and his AF3 Vacilando. So well done!
Mike and his Windrider Tri - Jim Brown the designer was also there.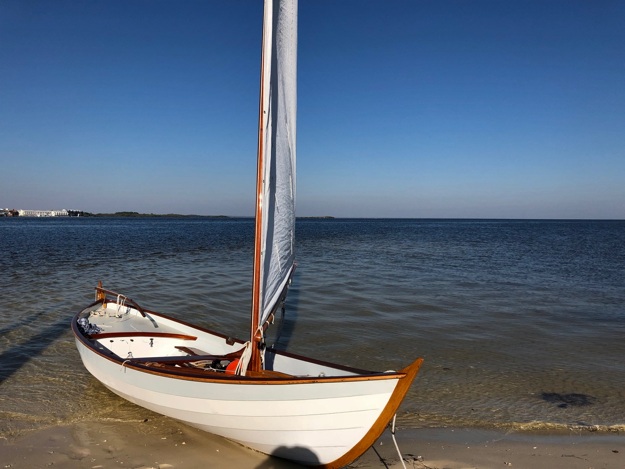 Tim Haney's lovely - Arctic Tern design. Tim does great work!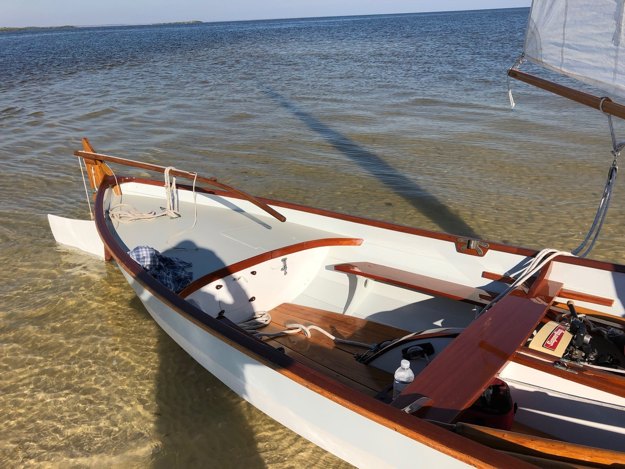 Inside the Arctic Tern.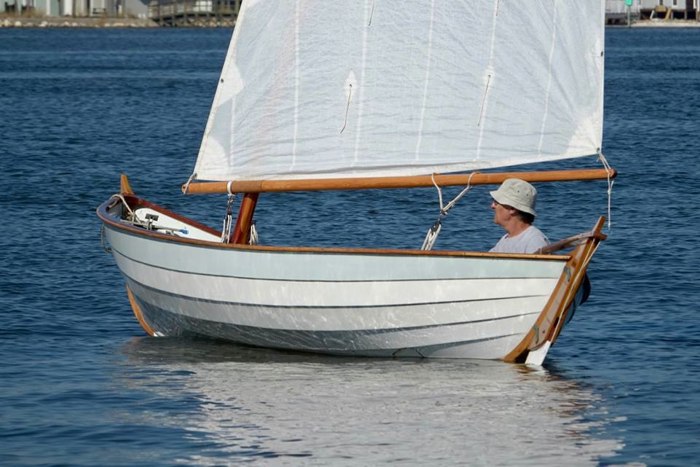 Look at those lines!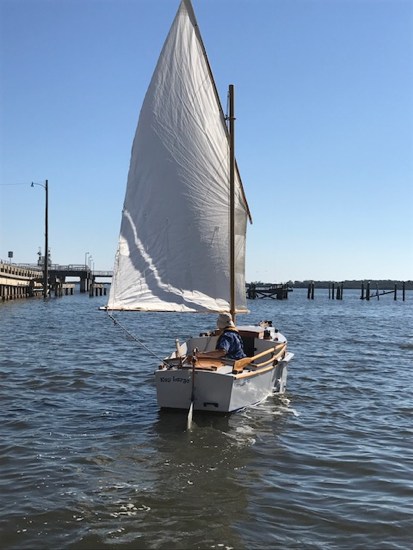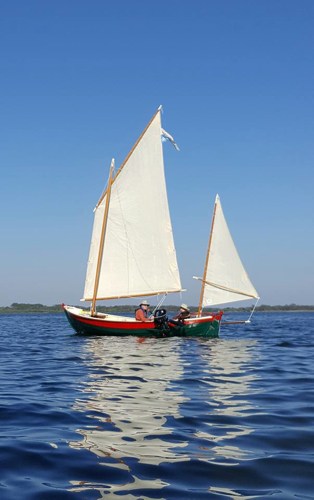 AF3 on left - Rex and Kathy's Caldonia Yawl, Kathleen.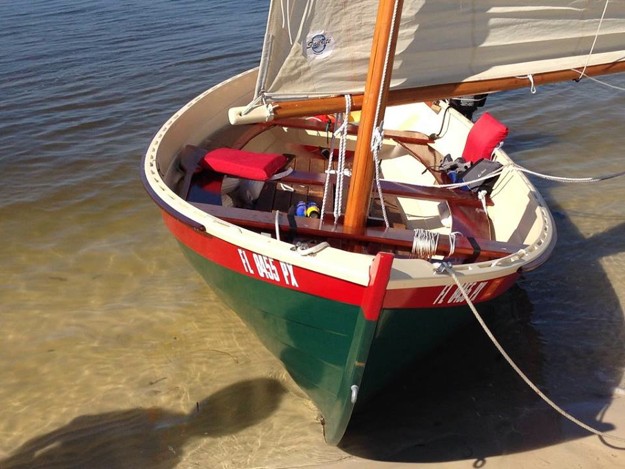 Kathleen's lovely bow.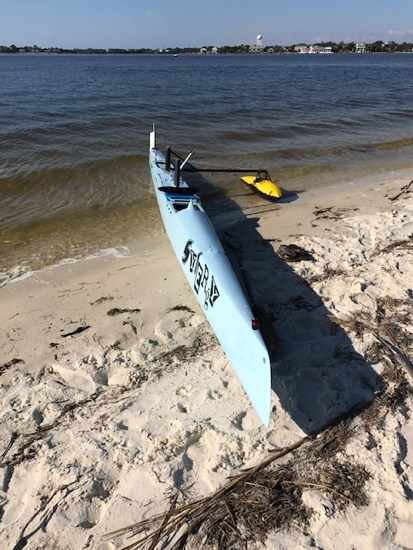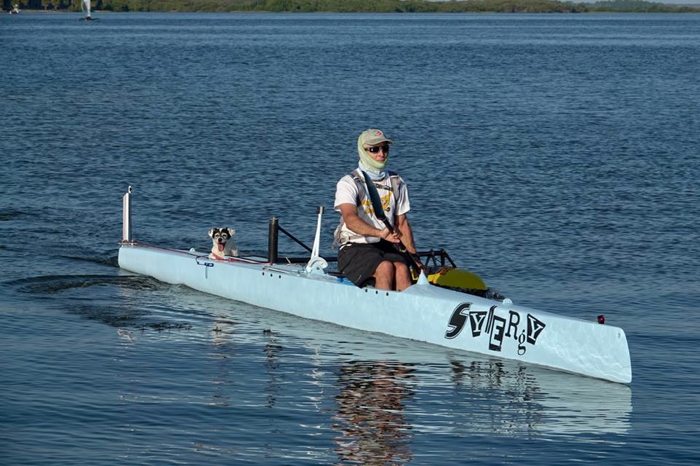 Randy Smythe's newest Watertribe Ultimate Florida Challenge Boat - Synergy!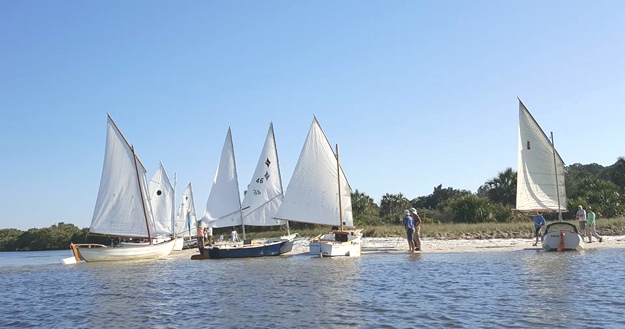 Another beach scene on Saturday - Rob Hazzard's SCAMP on right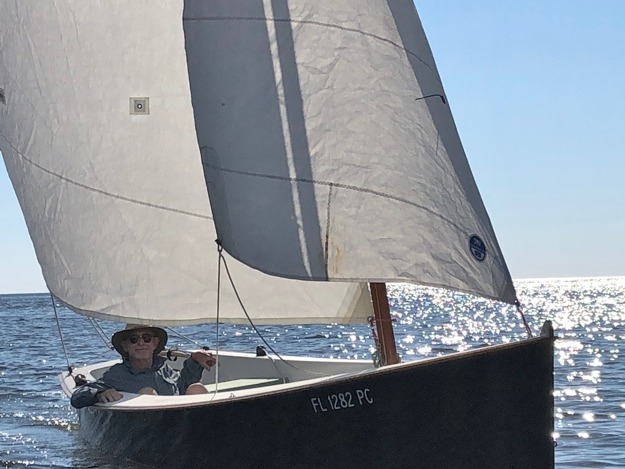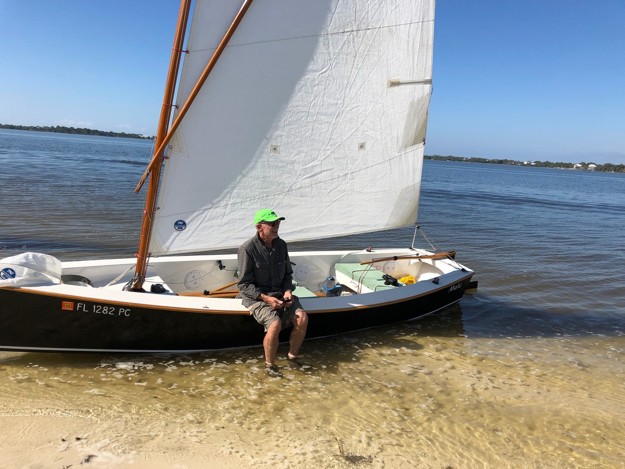 Michel Jones's Malu - a stretched Windmill with improved rig.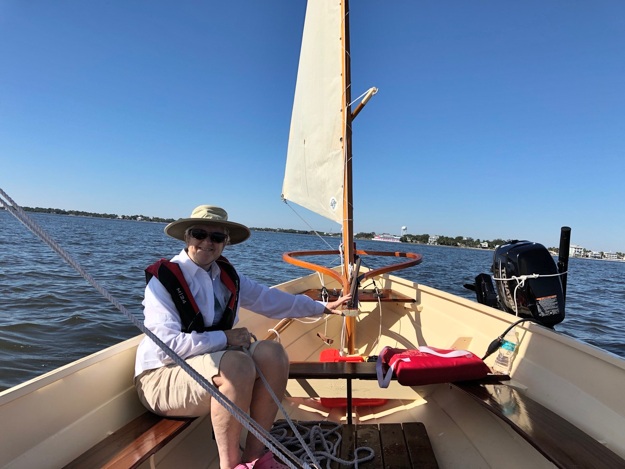 Kathy Payne at the helm of Kathleen.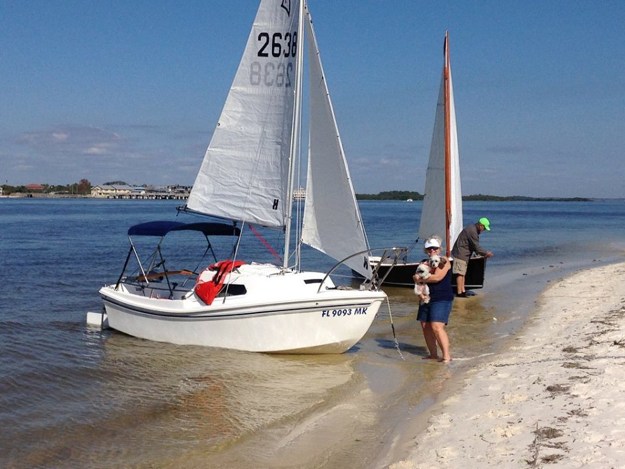 Don Boyko's new Potter 15!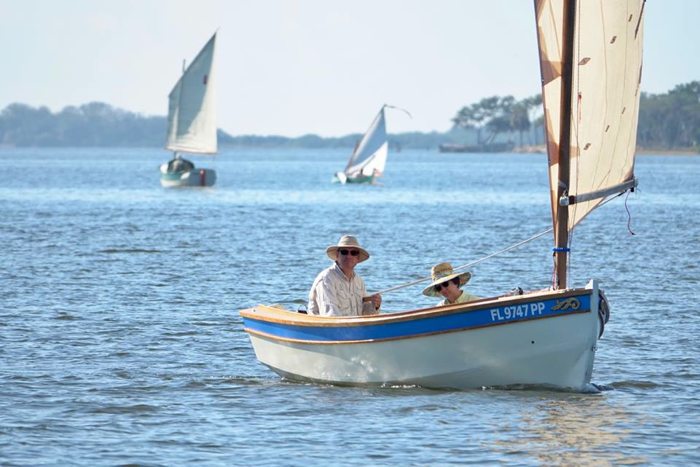 Eric and Jane aboard their Welsford Houdini . New color on sheer stripe looked great.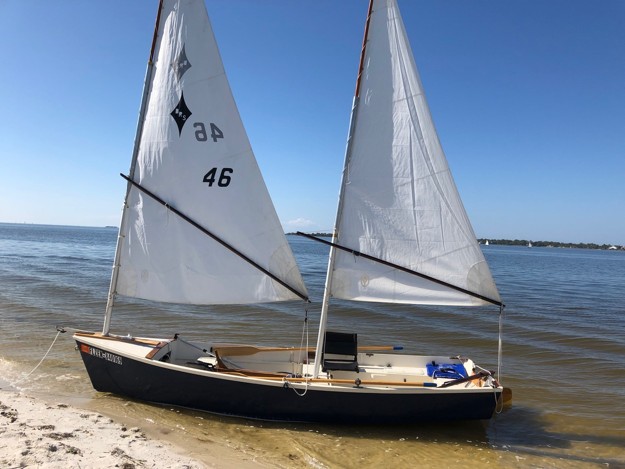 Tim's Bay River Skiff 15 cat ketch. Sails very well!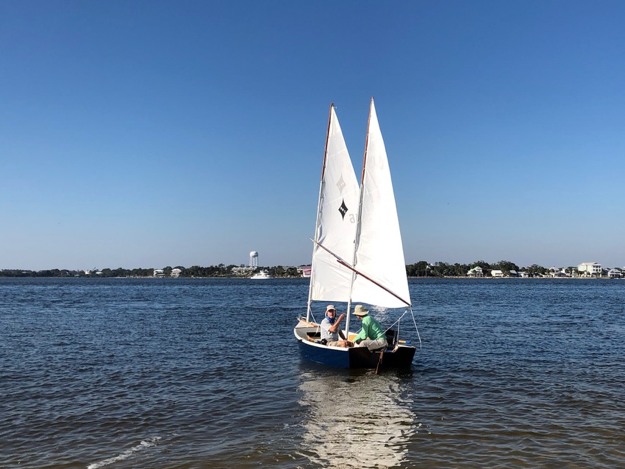 Ron Hoddinott and Ted Jean sailing the Bay River Skiff by B & B Yacht design.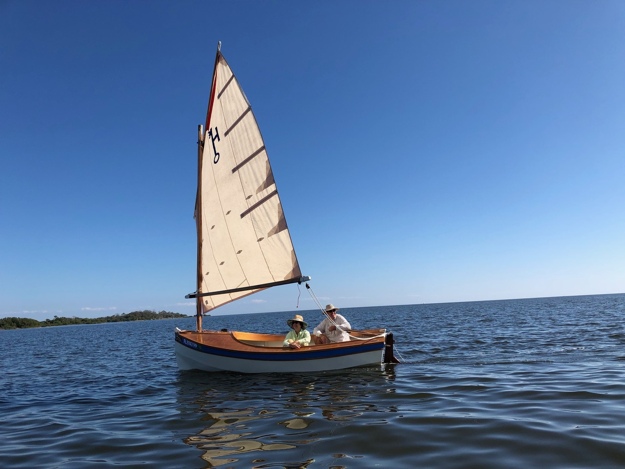 Eric and Jane aboard the Houdini.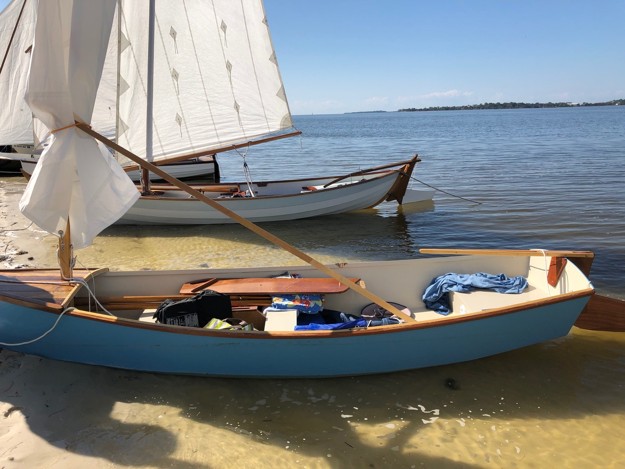 Nicely done Jimmy Skiff owned and sailed by Bill Conners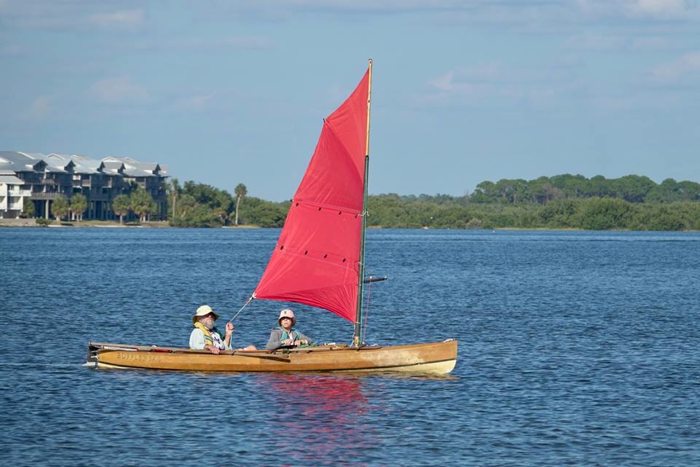 Hugh Horton and Karen aboard Buffelhead - Hugh's sailing canoe design.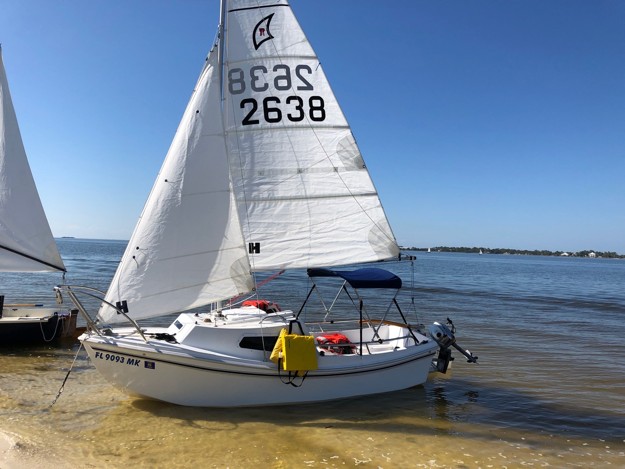 Don's Potter on the beach.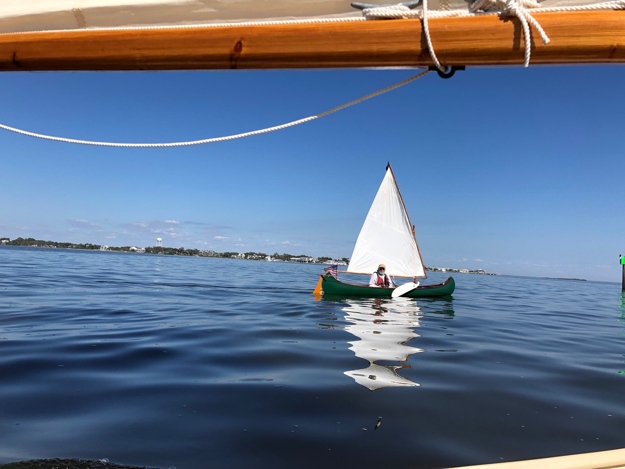 Bill Whalen and Wanda Canoe.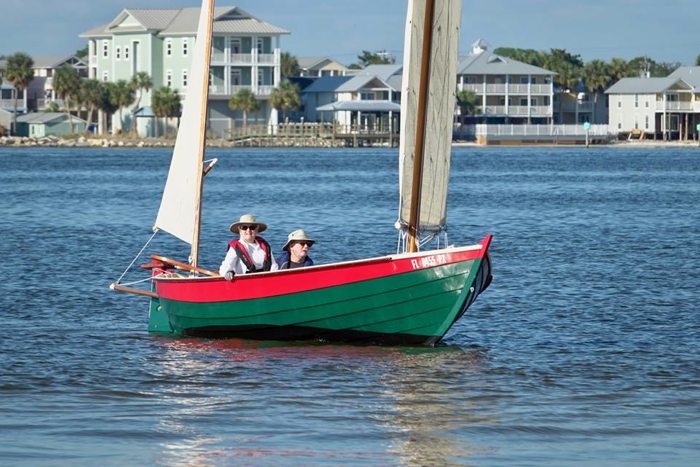 Rex and Kathy in light air.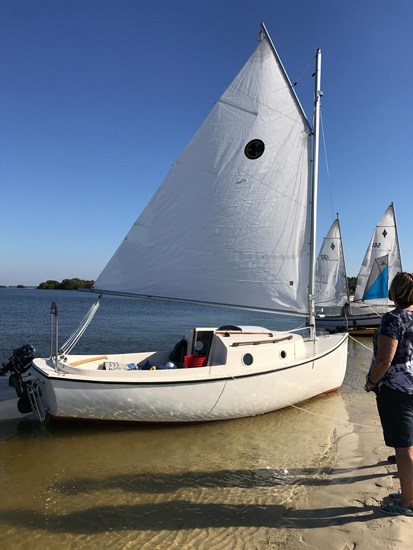 Dave and Donna Bradley try out their new "old" SunCat that they are restoring.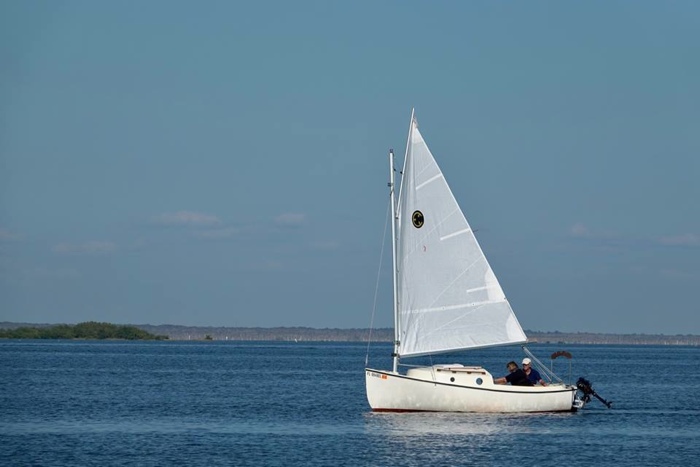 Bradley's SunCat.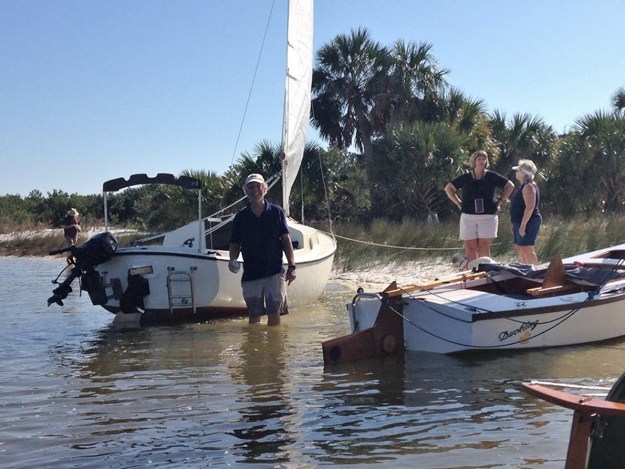 Dave with his SunCat on Atsena Otie beach on Friday.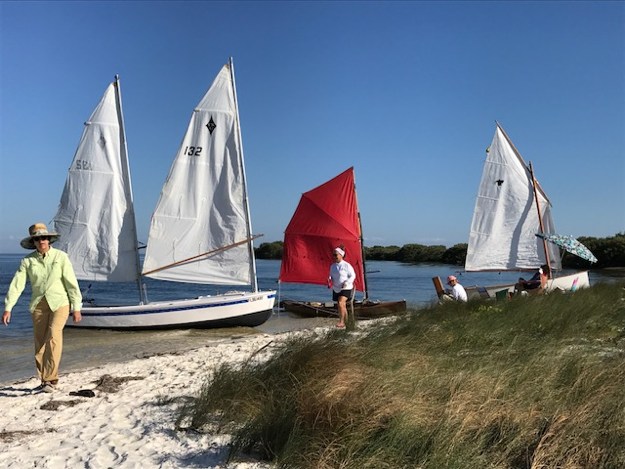 Beach scene with Roger's CS-17, Hugh's Buffelhead and Simon's GIS.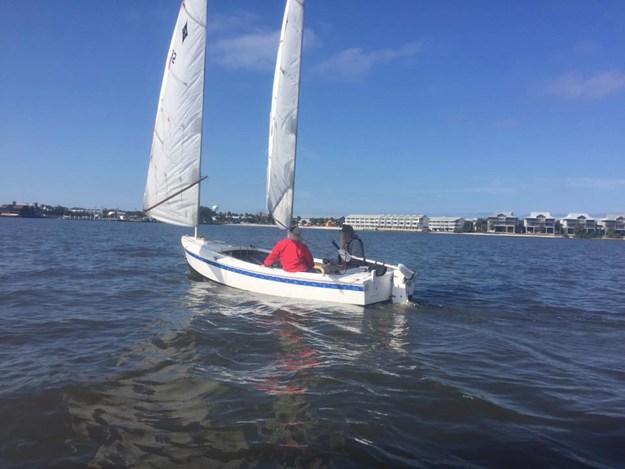 Ron and Roger sailing the Core Sound 17.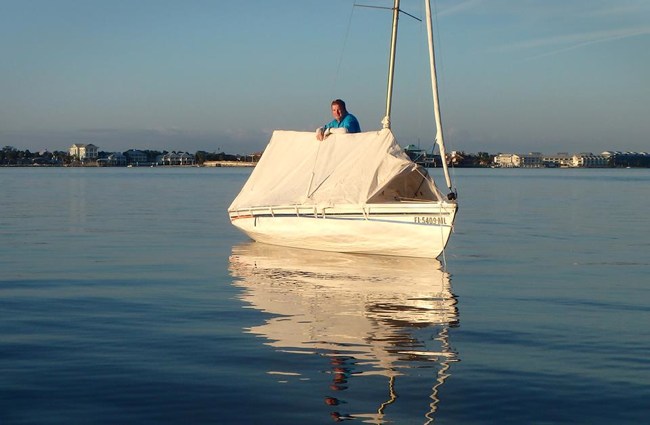 Dan Roeder camped out the whole weekend. His boom tent was a great sucess!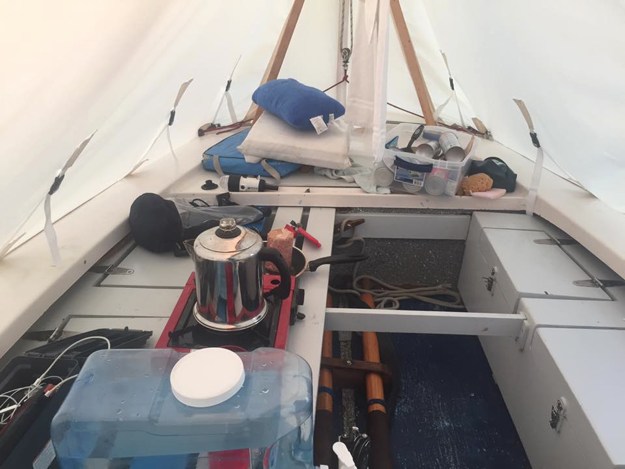 Inside the boom tent on his Wayfarer. Very roomy for one or two!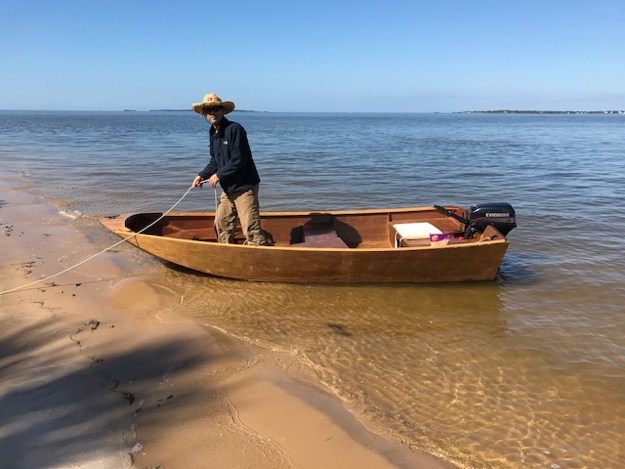 JF Bedard got to try out his new skiff design the Tarpon Springs Sponge Dock Skiff.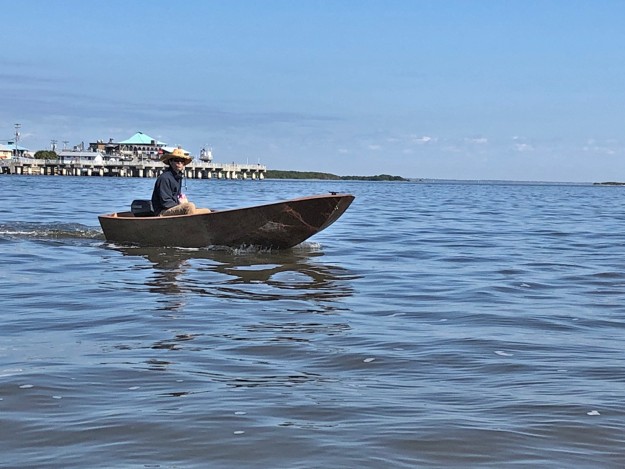 Solo hit 20 knots with a 15 HP motor!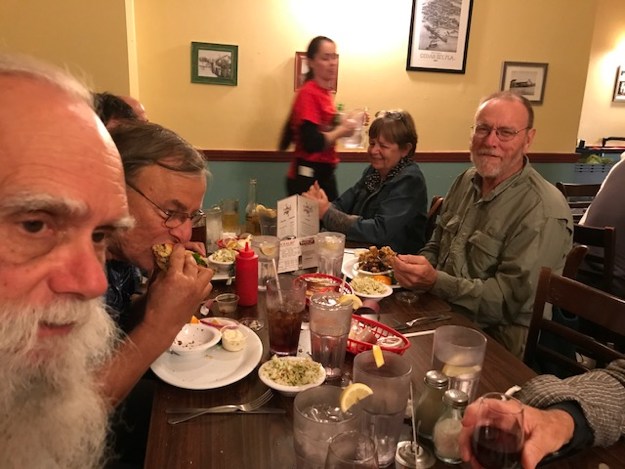 Friday night at Tony's! They food and service was great, and we filled up the back room perfectly!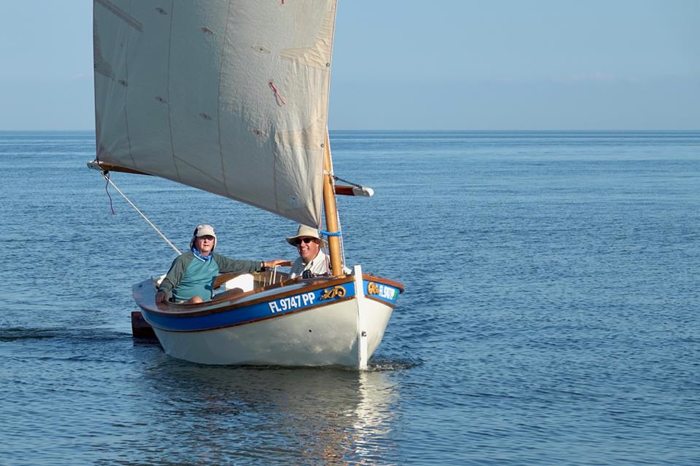 Ron Hoddinott's first time sailing Eric's Houdino - a BIG little boat!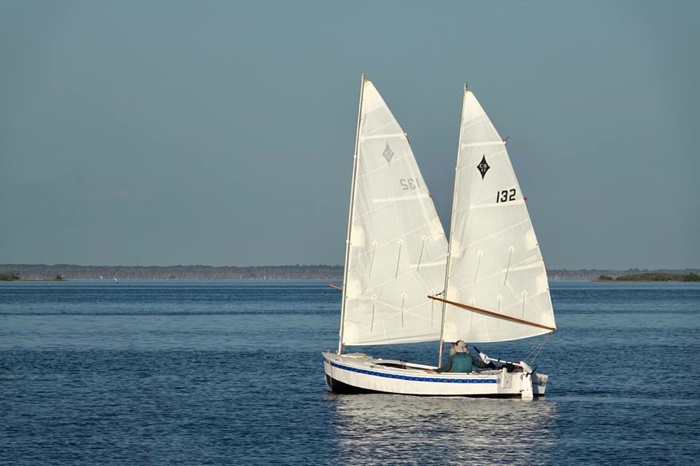 Core Sound ghosting along.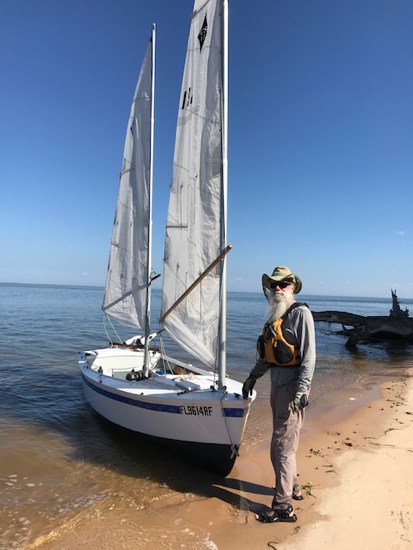 Roger Sanderson with his CS-17 at Snake Key on Sunday.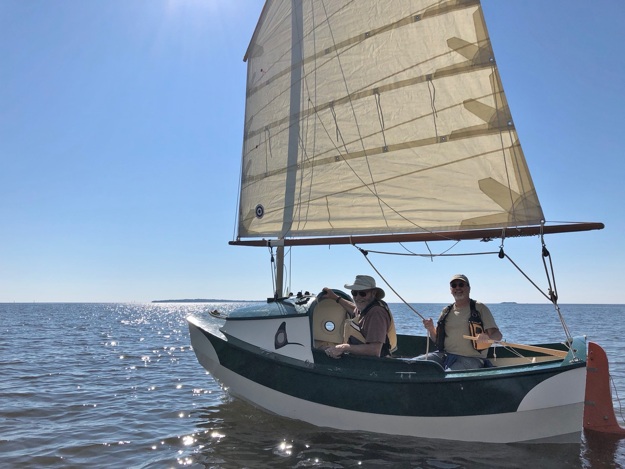 Rob Hazzard's SCAMP moving will with crew Chris aboard.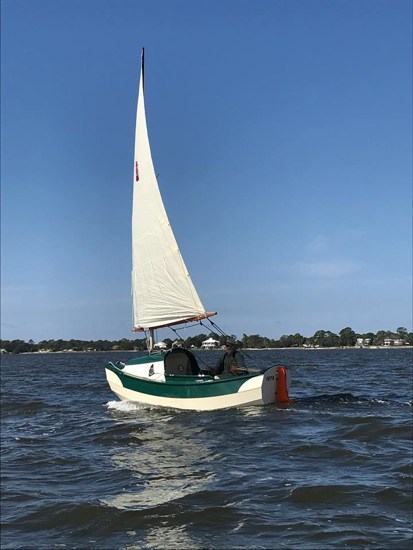 SCAMP on Sunday with a hat full of wind!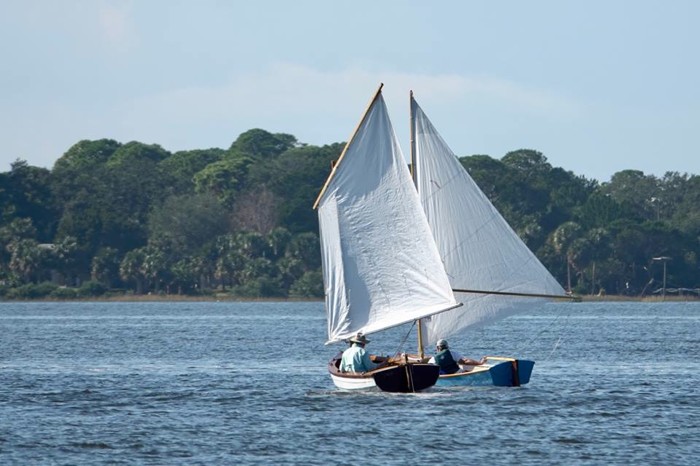 Steve Kingery and Bill Conner sailing together.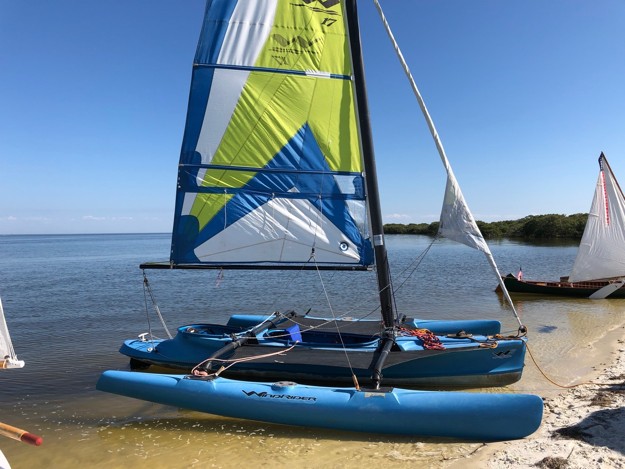 Mike's Windrider Tri at rest.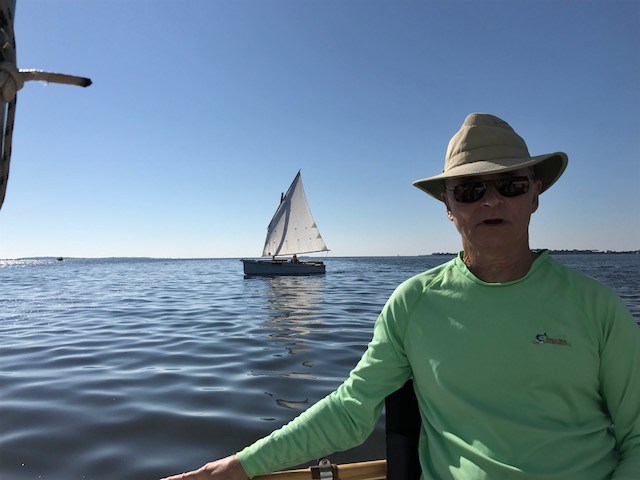 Ted Jean on the helm of the Bay River Skiff.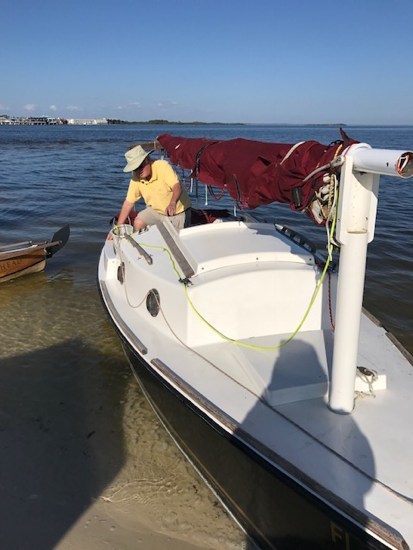 Frank came out on Saturday with his BayHen.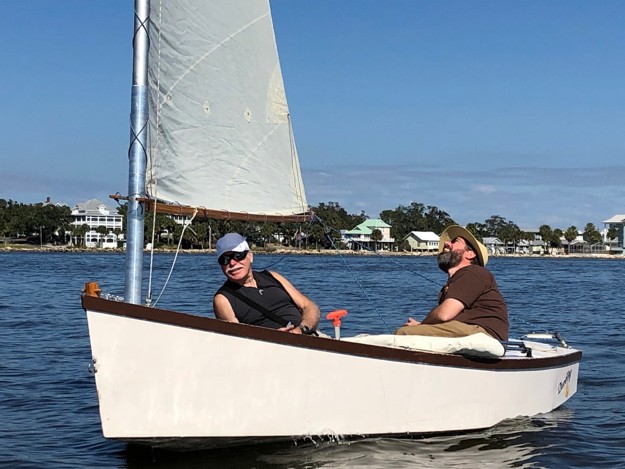 Dennis and son Garret Marshall aboard Dennis' Duckling Catboat.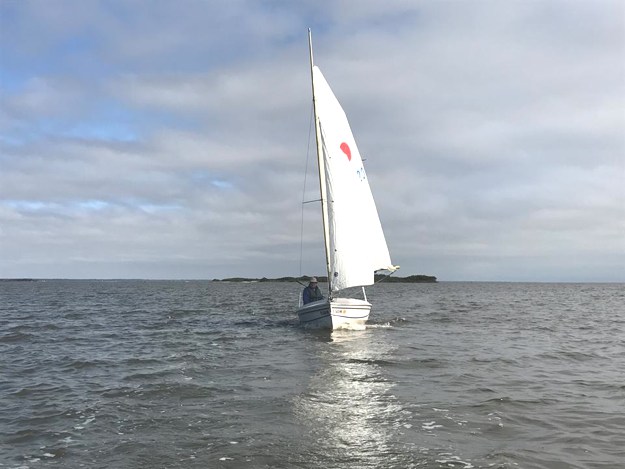 Dan Roeder following the CS- 17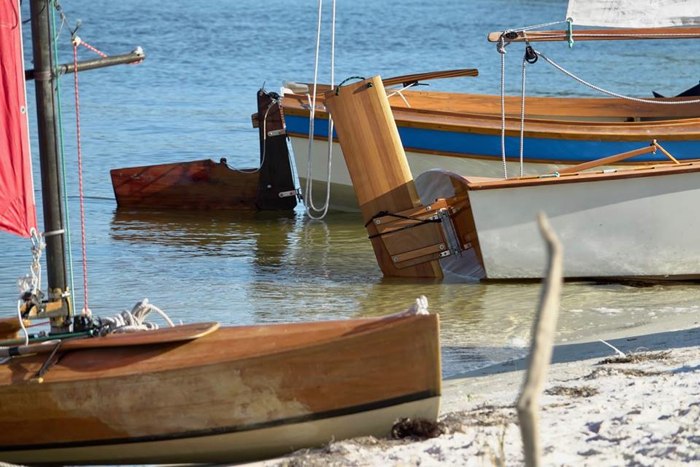 Boat Parts.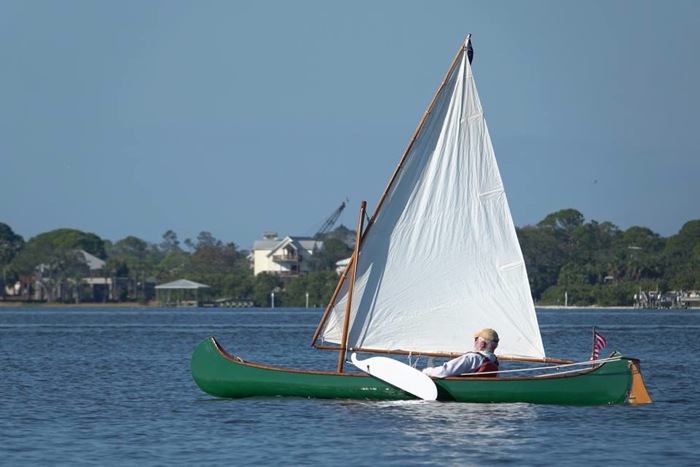 Bill Whalen - following the zephers.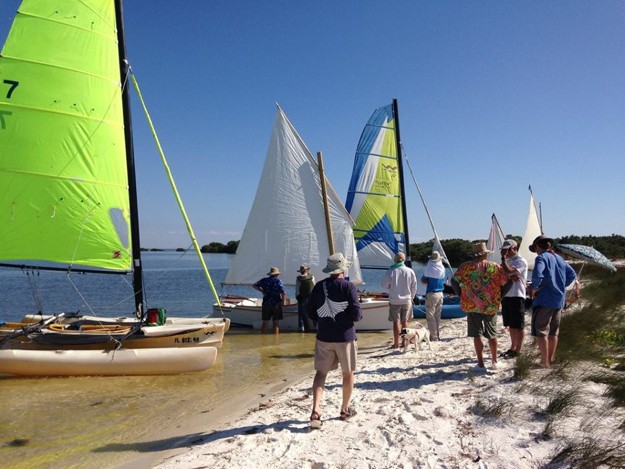 Another beach shot.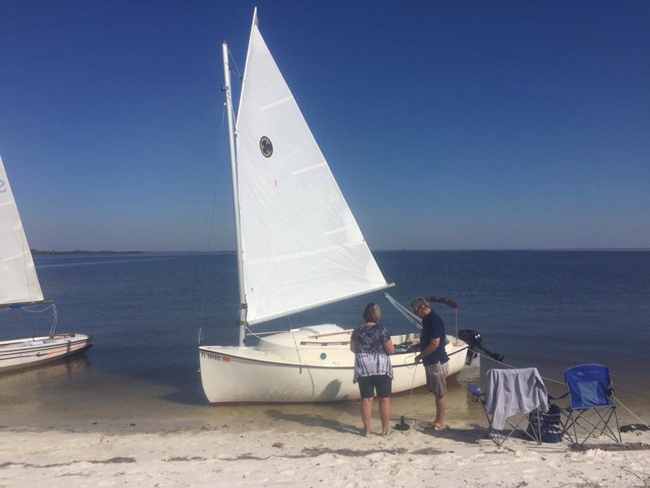 Donna and David Bradley enjoyed sailing their Clark Mills built Cat Boat.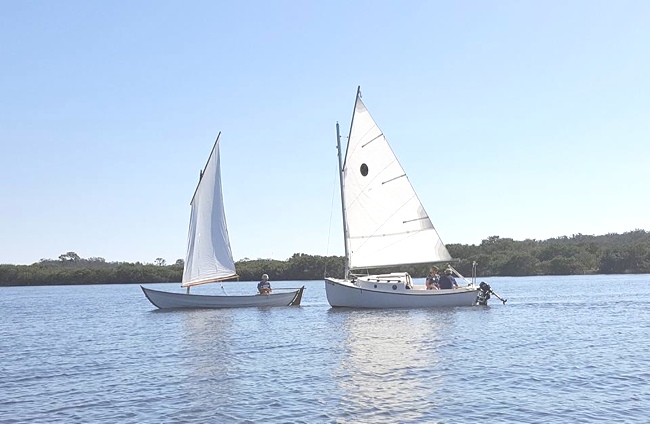 Arctic Tern and SunCat in light air.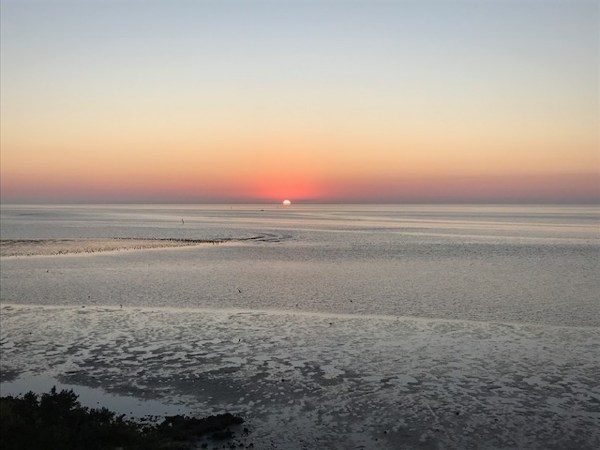 Sunrise from the Old Fenimore Mill.