Lake Tarpon and the Turtle Restaurant - December 16th, 2017
Photos by Ron Hoddinott, Rex and Kathy Payne, Dan Roeder, and Lonnie Black.
A light wind day left the fleet spread out, but we headed over to the Tarpon Turtle docks right about 11:30. The early birds sat out on the dock tables and waited
for everyone else to arrive before we headed inside for a huge table set up for us. Turned out it wasn't big enough, and they set up two more tables. 26 members attended this holiday event!
Light winds became NO wind after lunch and a drifting match ensued until we got tired of it. Many motors were started, and the spashing of oars accompanied those without motors.
HAPPY HOLIDAYS!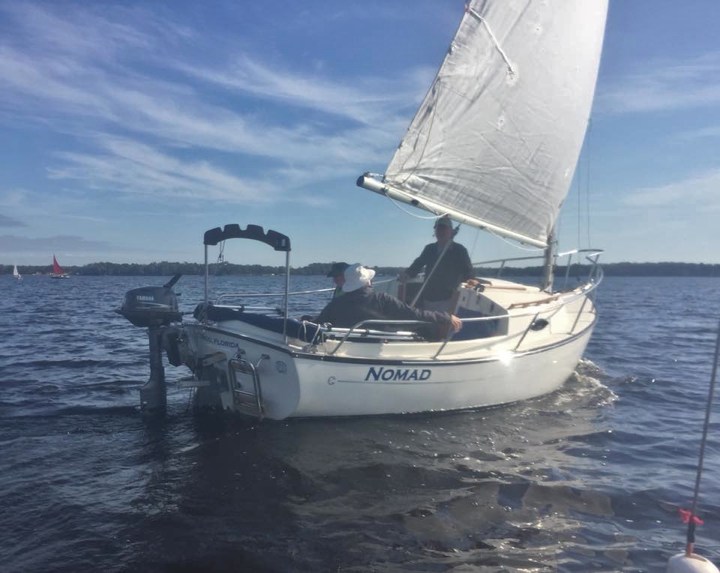 Ron's Nomad with Dale Nieman and Walt Koenig as guests. Ron standing in companionway.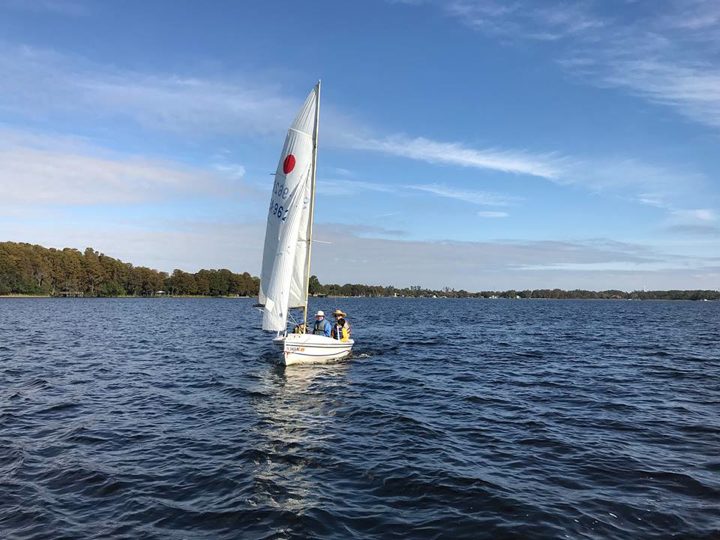 Dan's Wayfarer had a full crew, with JF and his two boys, and Dan's son also!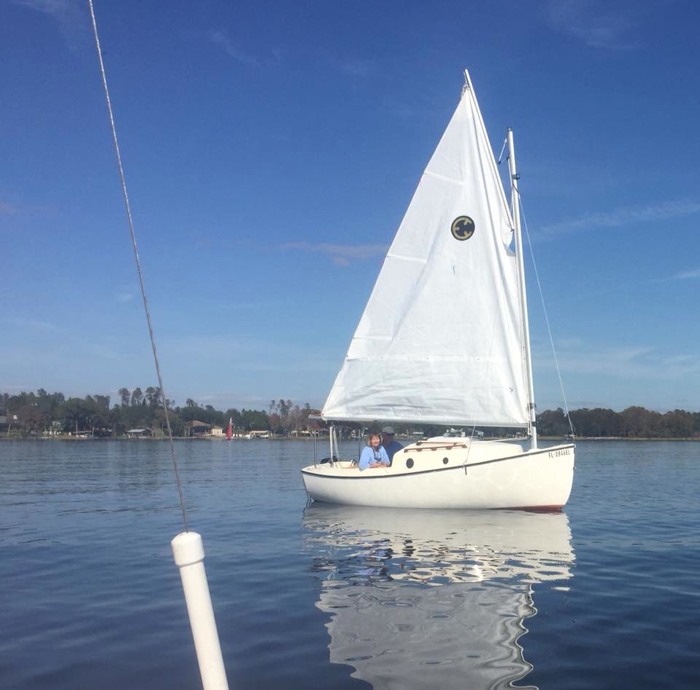 The Bradley's early SunCat getting in on the action.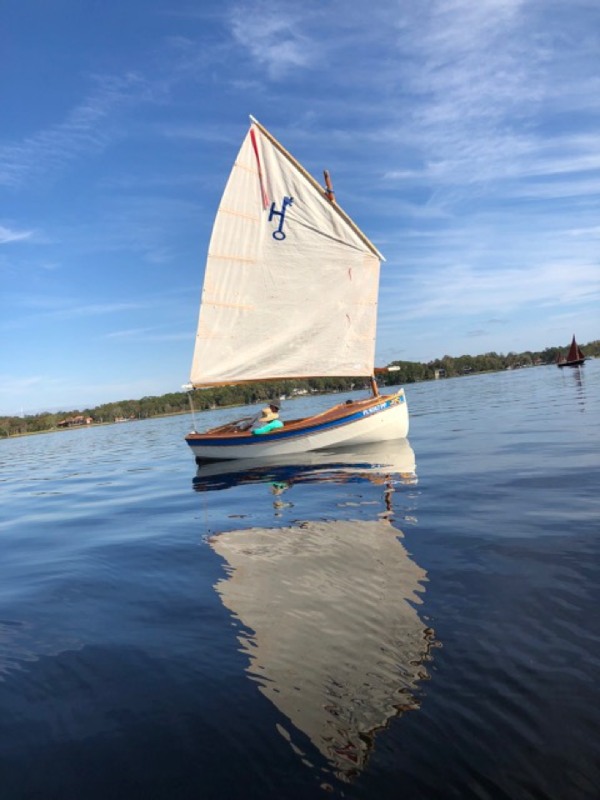 Eric and Jane DeVoe aboart the Houdini - Belafonte.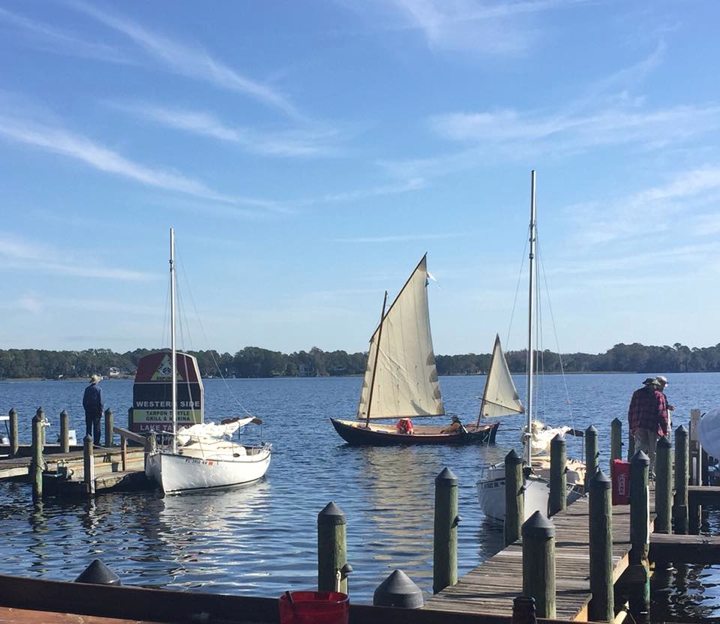 At the Turtle docks, Kathleen - Rex and Kathy's perfect Caldonia Yawl about to dock.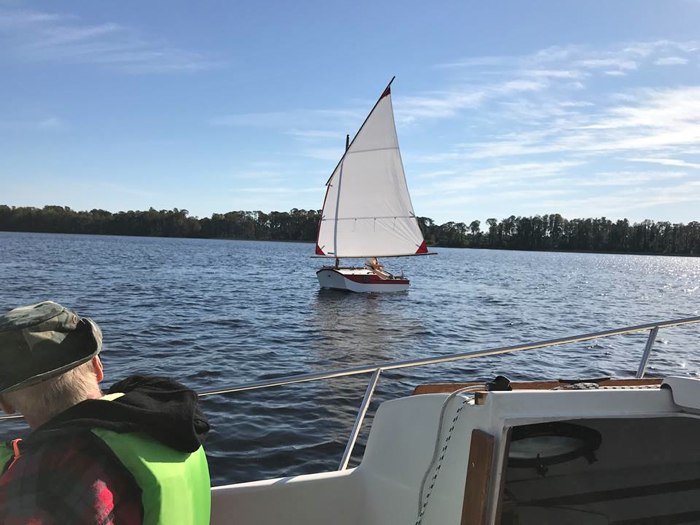 Showing a good turn of speed with her huge rig, Lonnie's Ocean Explorer (for inland seas) swoops by Nomad.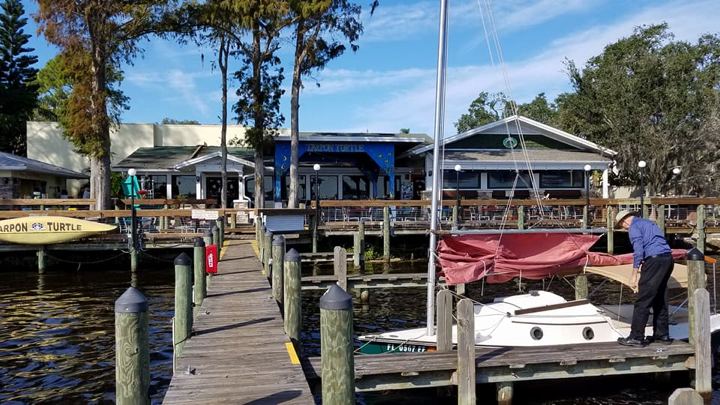 At the end of the Turtle docks lookin back, Steve Wood adjusts the spring lines on his Bayhen.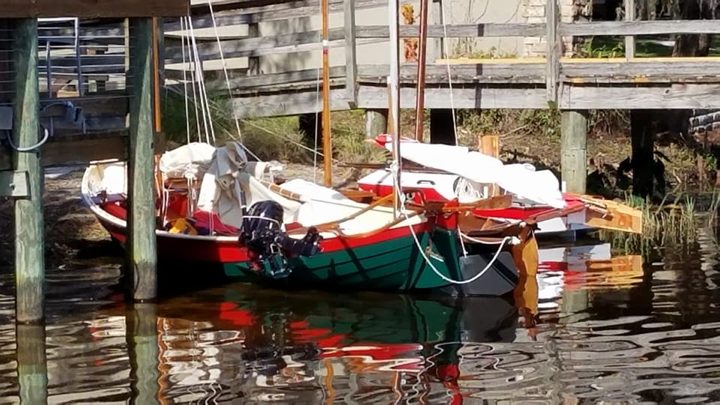 Who needs docks? Kathleen and the Ocean Explorer beached it!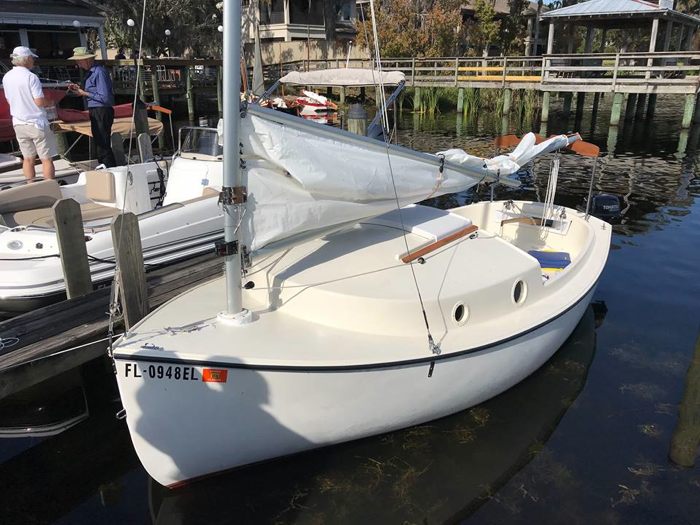 Bradley's Suncat - early boat - new rig.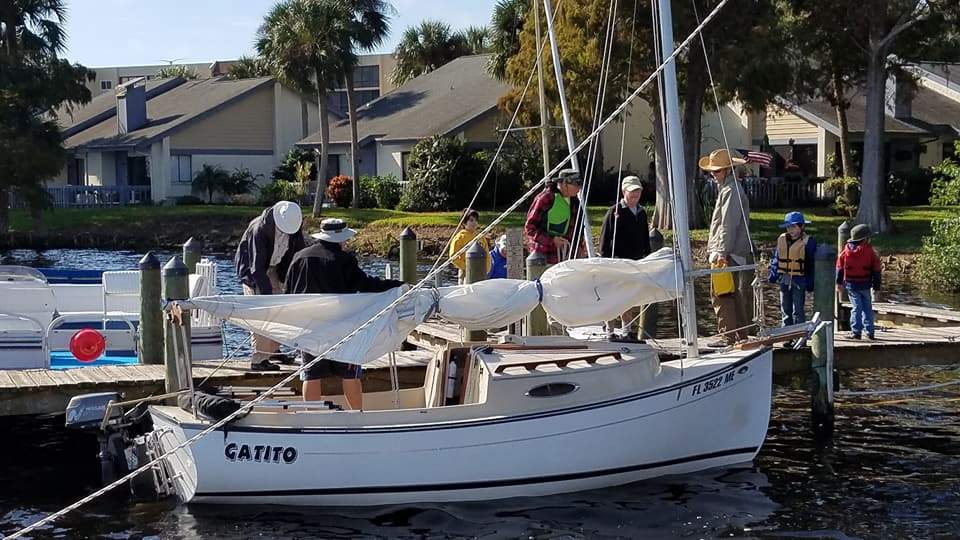 Doug Engh's SunCat - Gatito (little cat?) - Lots of admirers. Note a mast that you can raise from the cockpit!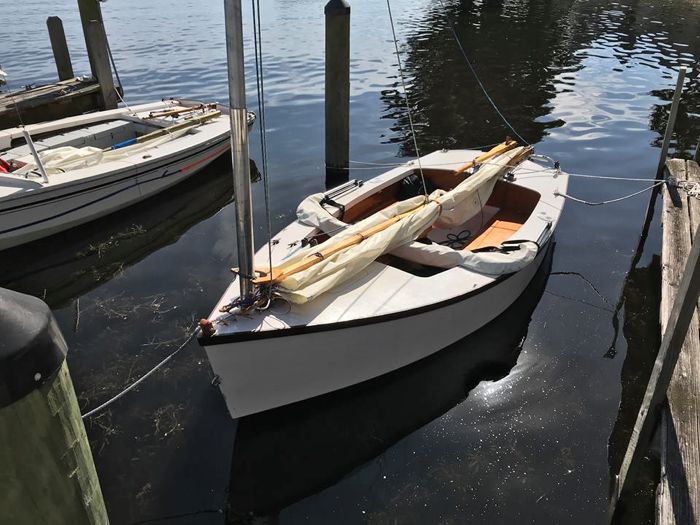 Dennis and Carol Marshall's Duckling catboat.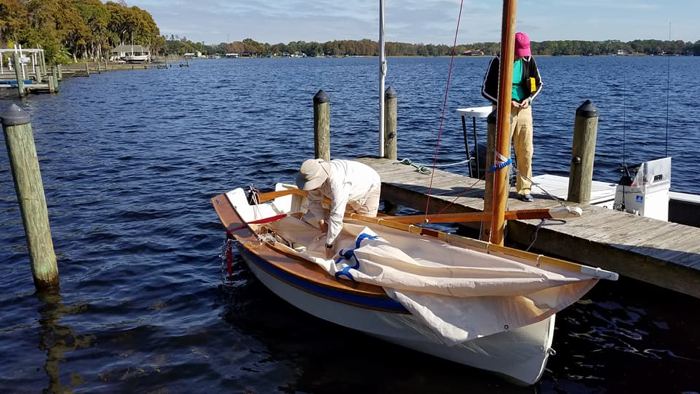 Eric and Jane dock the lovely Welsford Houdini - a huge 13 footer!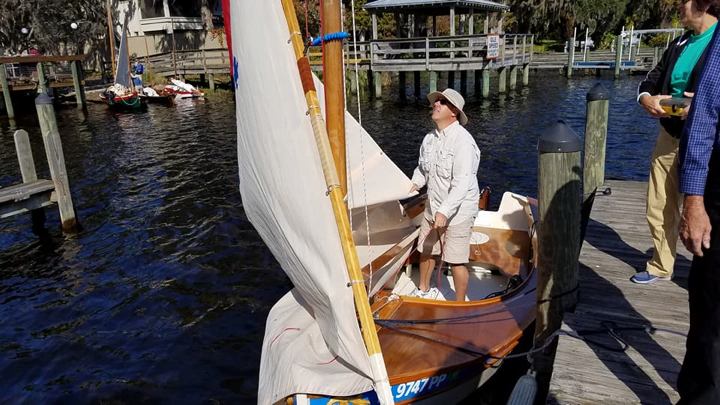 Eric getting the large sail under control.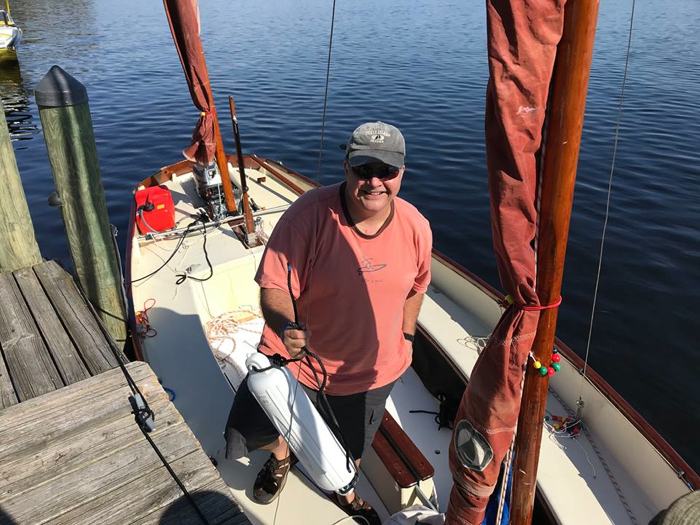 Miguel Jones joined us with his Drascombe Lugger!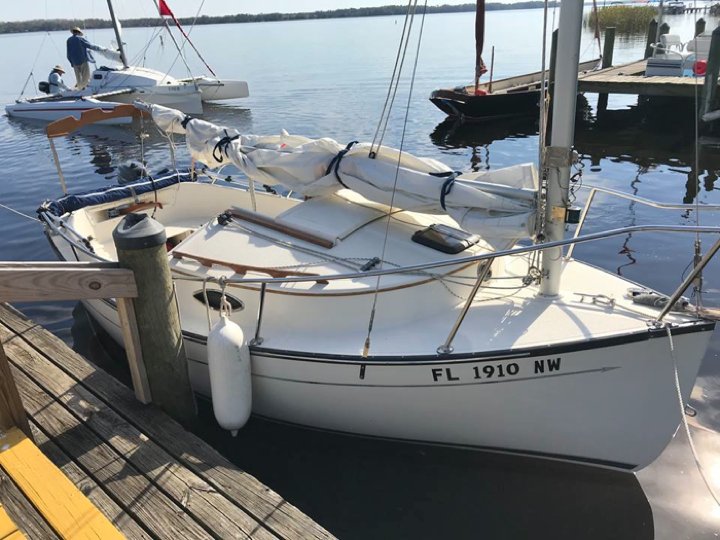 Nomad, Ron's SunCat. Scott Birdwell and Chris Throop, aboard Scott's Astus 20 Trimaran approach the docks.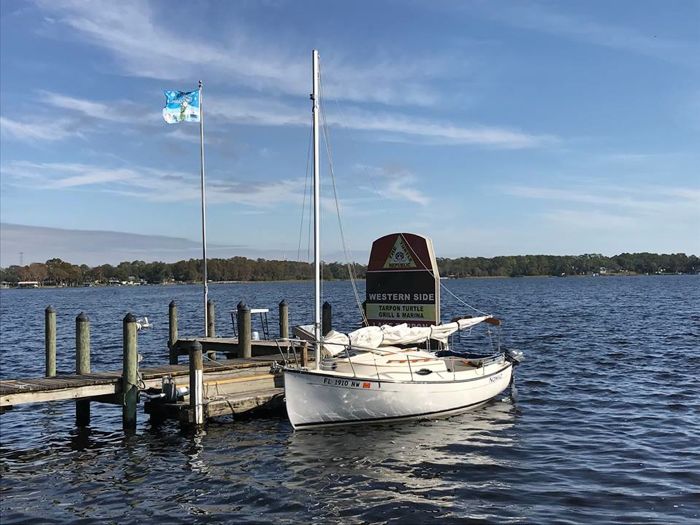 Nomad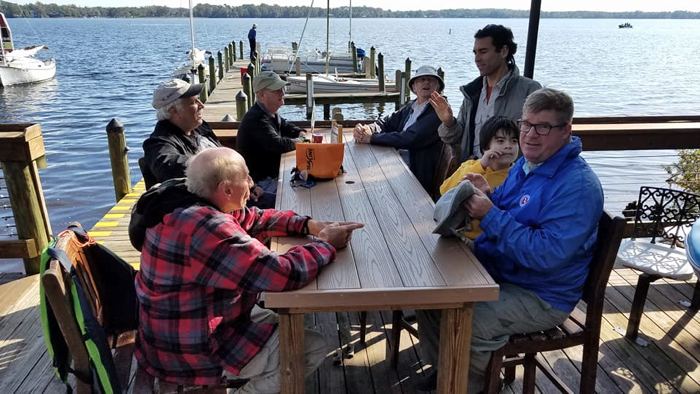 The early birds waiting for the fleet to arrive.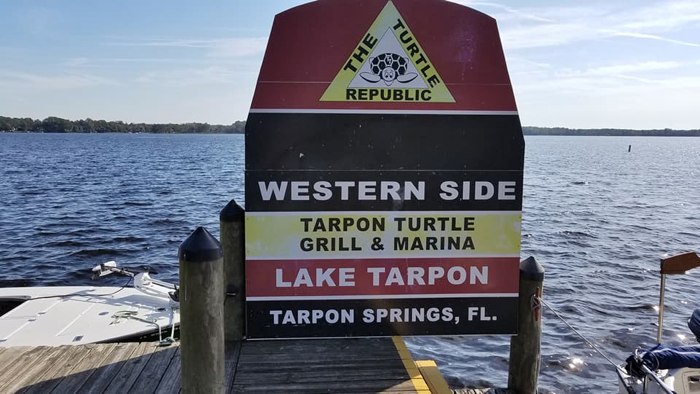 Turtle sign - like the one in Key West.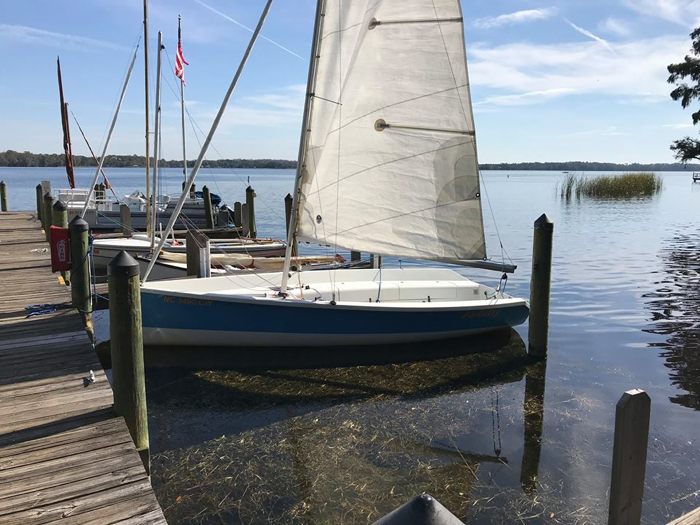 Vanguard Nomad - sailed over by a member who lives across the lake!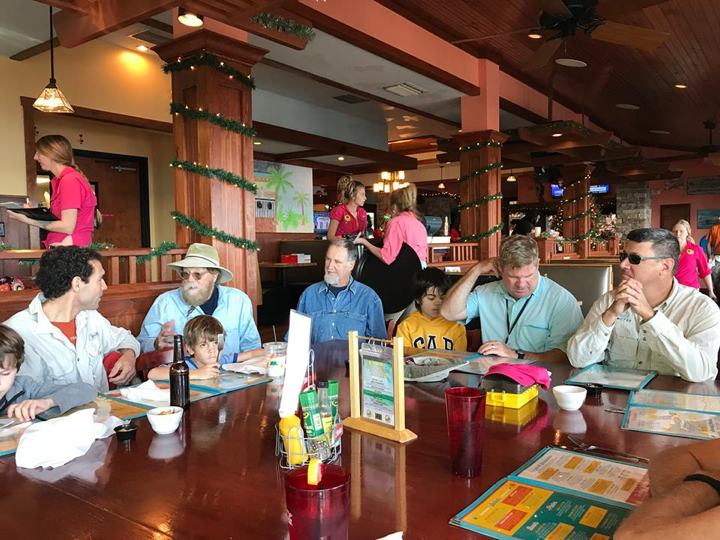 A table for 16 stretched to 18 and we still needed two more tables! Good food and service!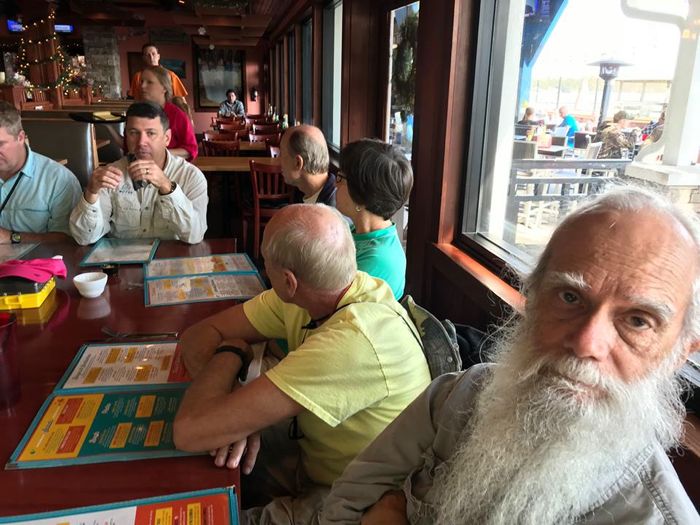 Roger Sanderson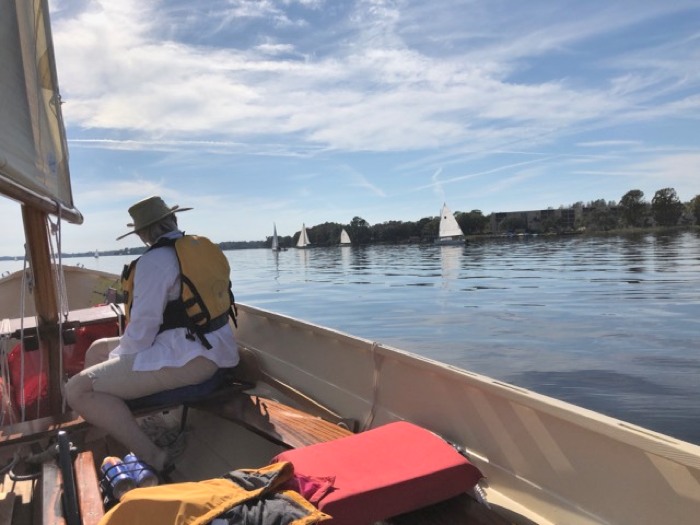 After lunch we tried to sail, we really did! But a little wind would have helped.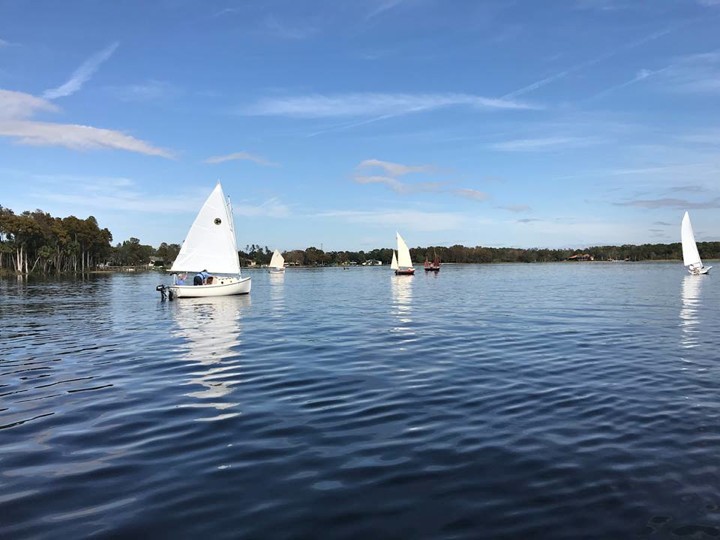 The after lunch drift.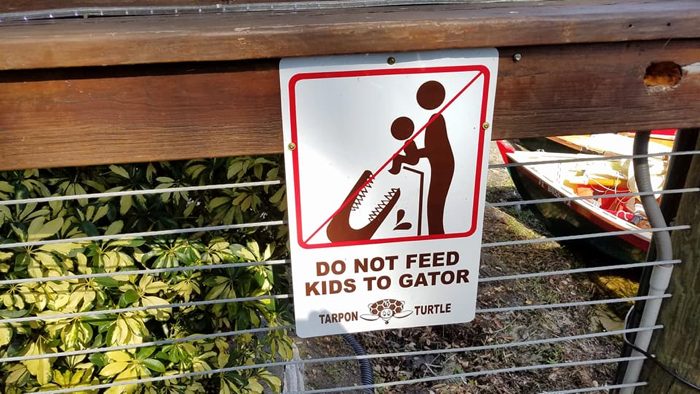 Well, yes. That's a good idea!