Lake Harris - Feb 2018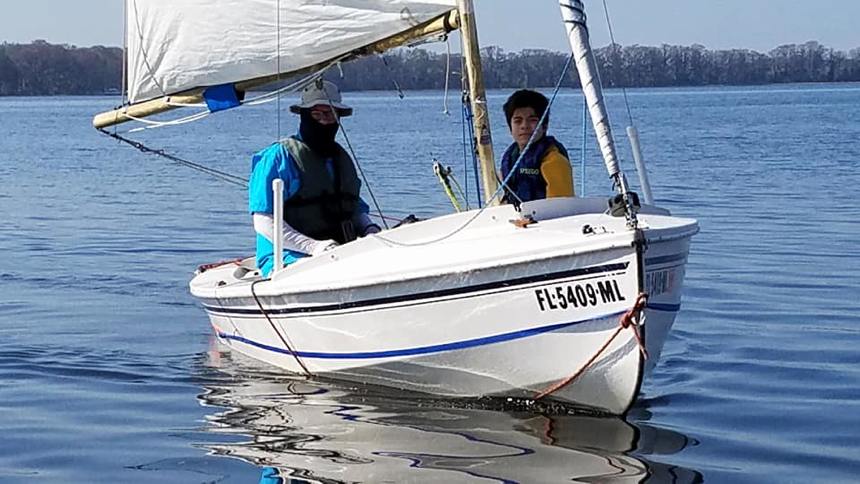 Dan Roeder and son aboard Truant - Wayfarer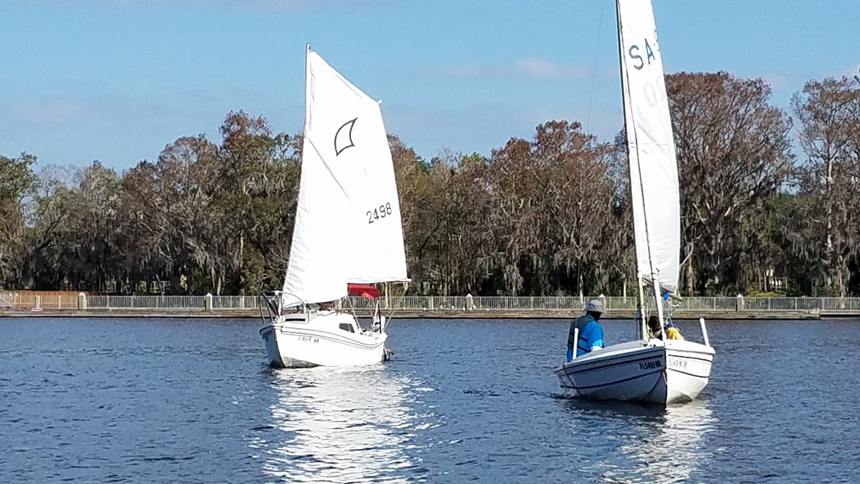 Ted's WW Potter 15 and the Wayfarer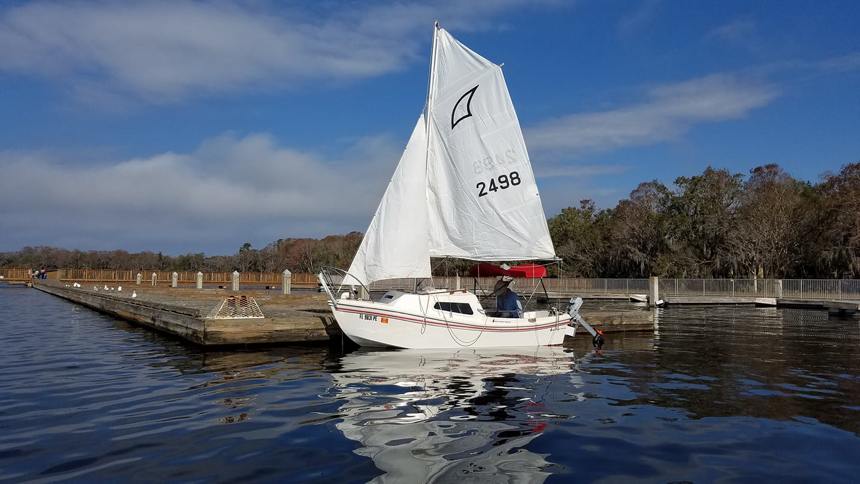 Ted's Potter on the dock. Note new electric outboard.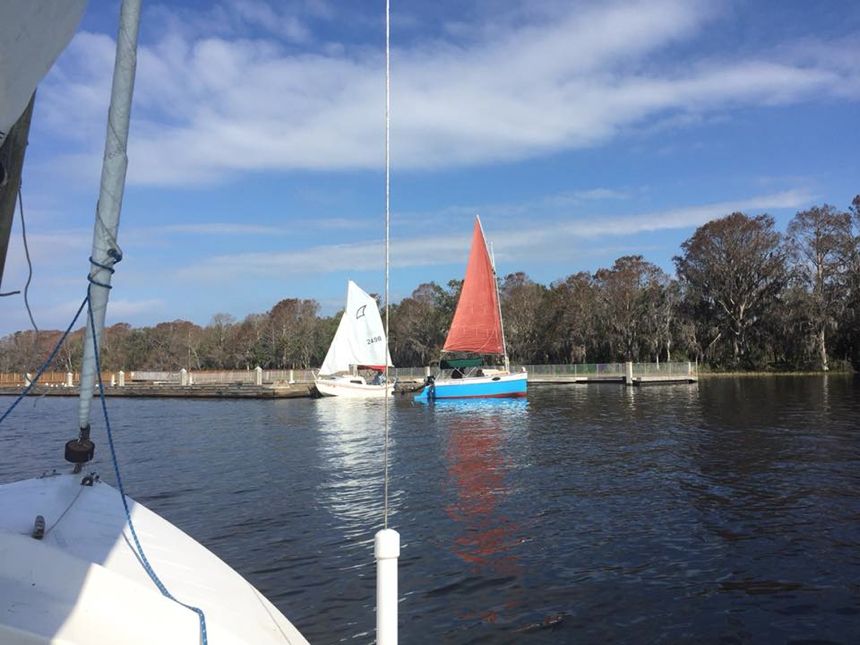 Lonnie's Peep Hen with tan bark sail.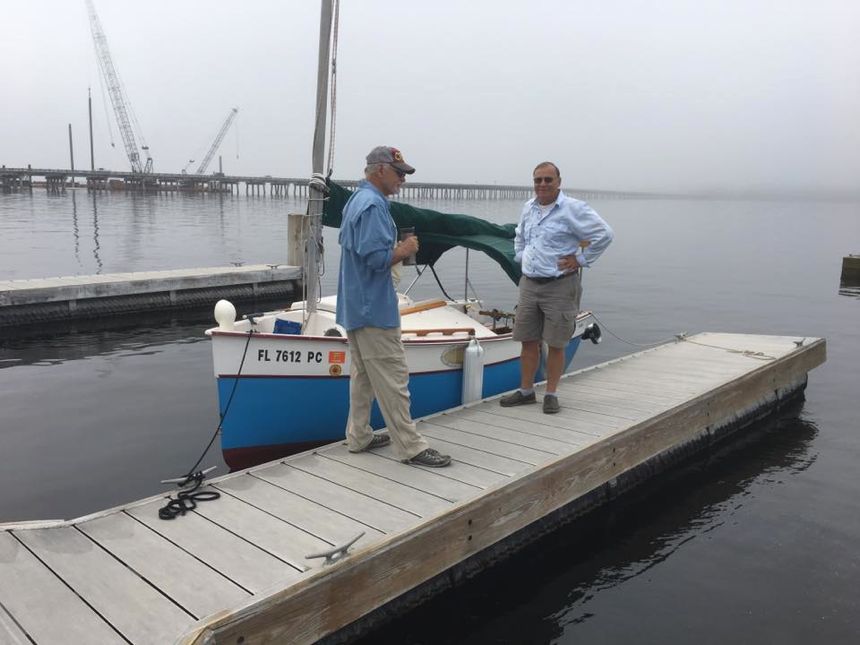 Steve Kingery visits Lonnie and the Peep.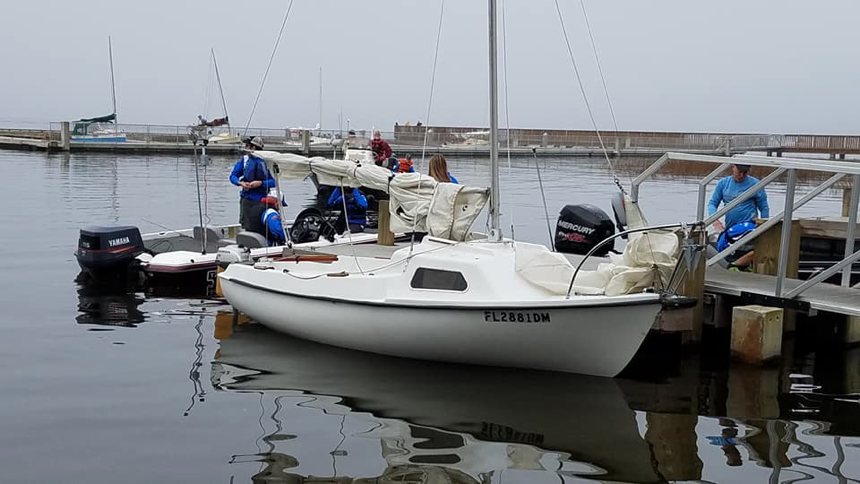 Travis' Newport 16 sloop.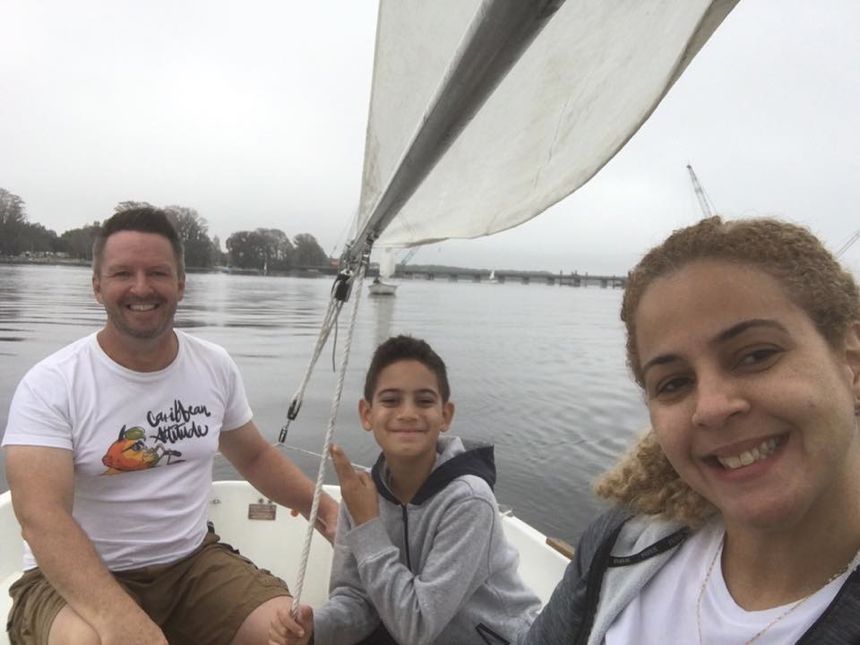 Travis and family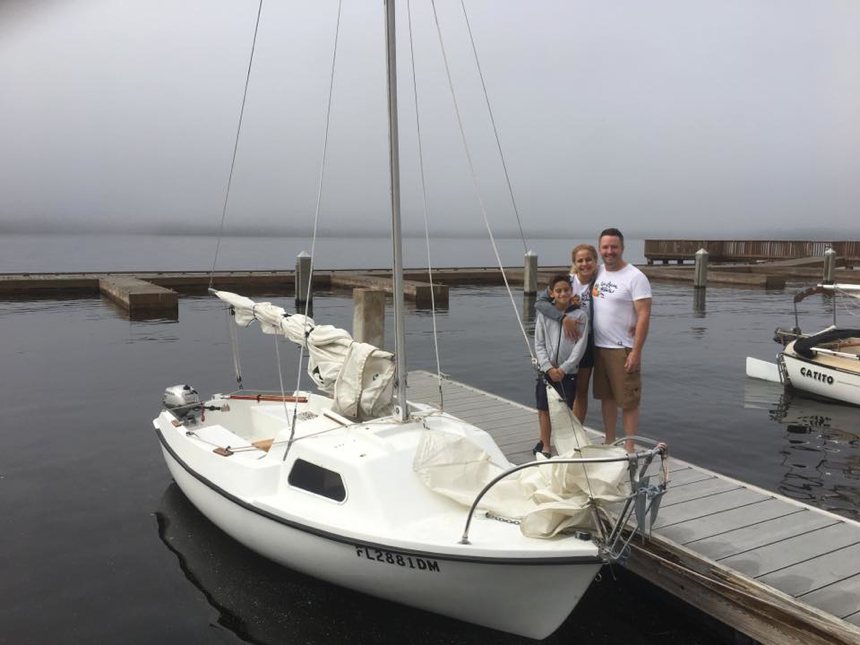 Foggy weather but sunny smiles!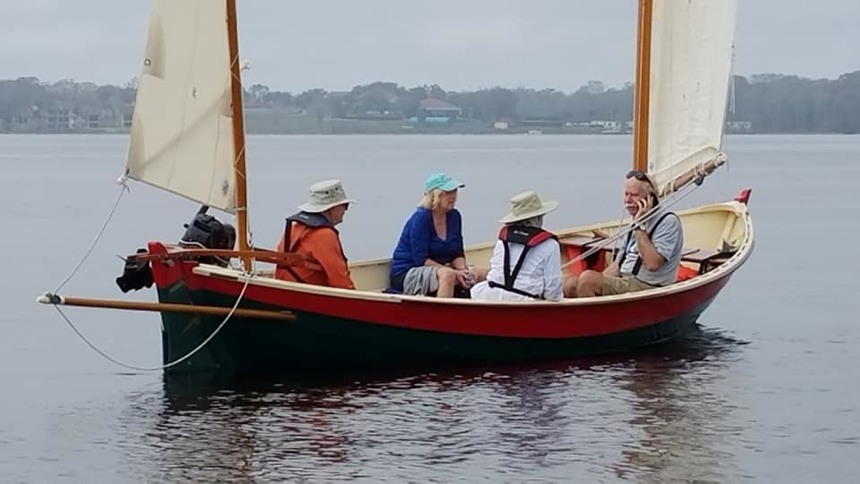 Rex and Kathy's Caldonia Yawl - Dennis is calling for a pizza.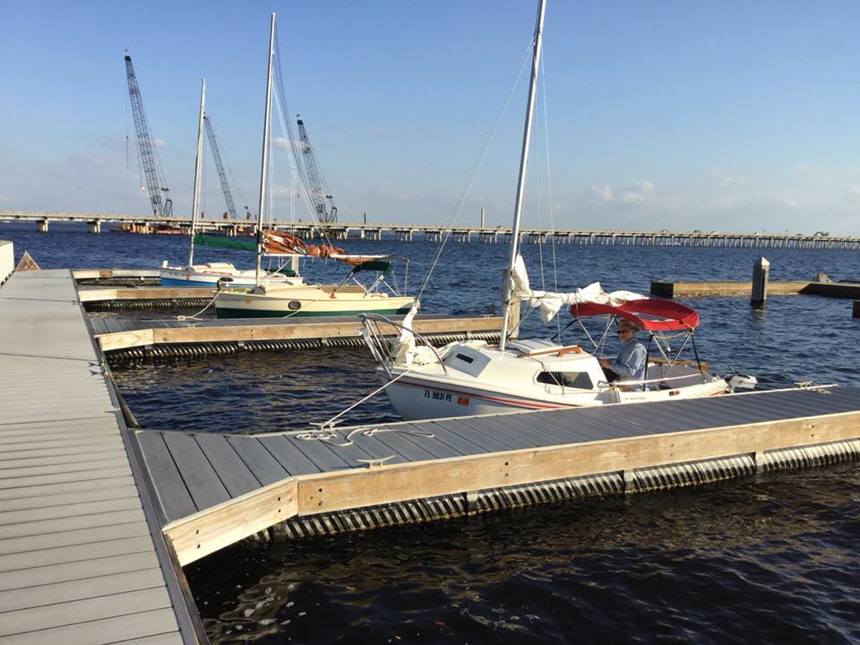 Friday night at the docks.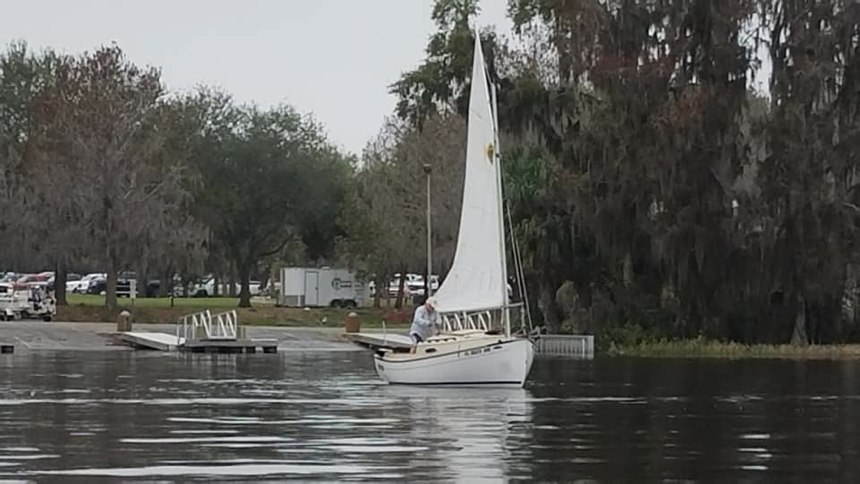 Doug Engh easing away from the ramps aboard Gatito - Suncat.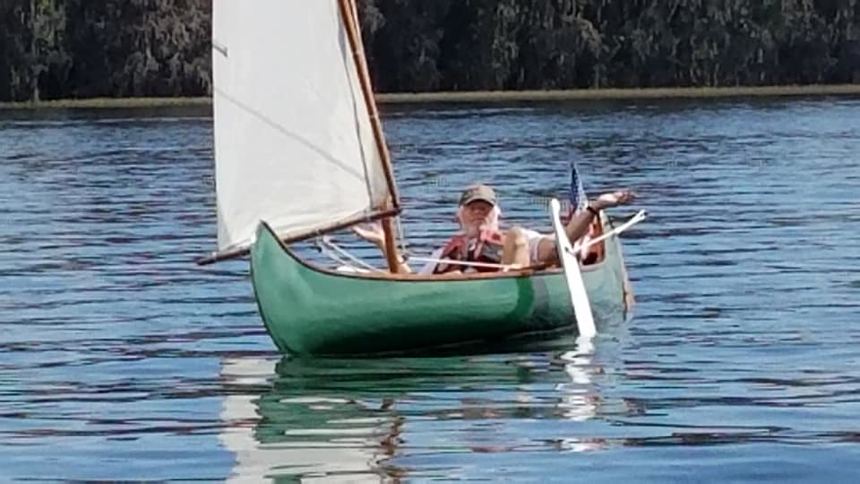 Wanda Canoe with skipper Bill Whalen.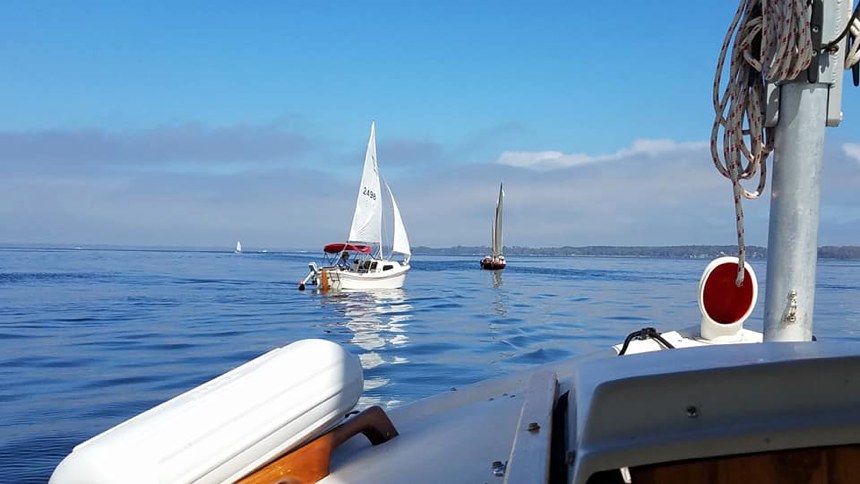 Flat seas out on the main lake.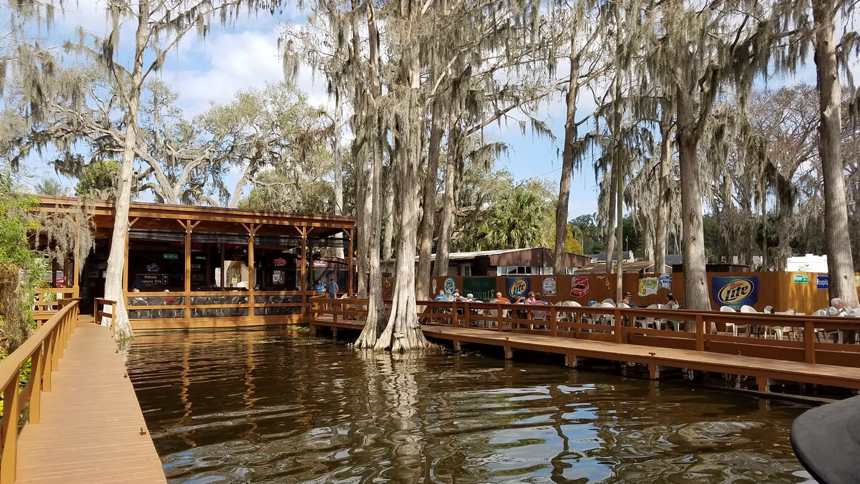 Empty docks at the Hideaway!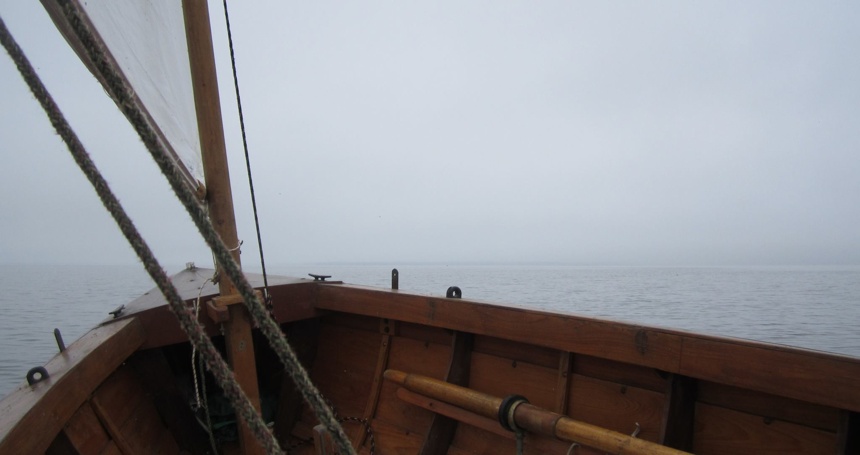 Aboard a wooden boat in the fog - Steve Kingery?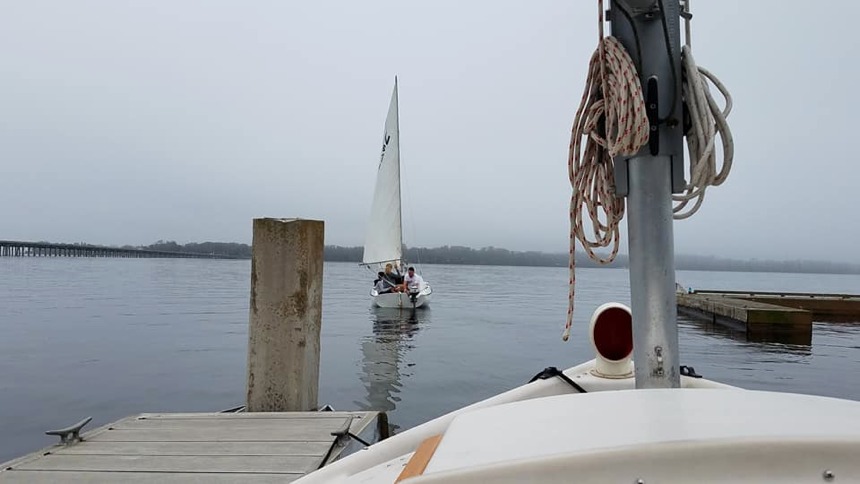 Travis and family leaving the dock.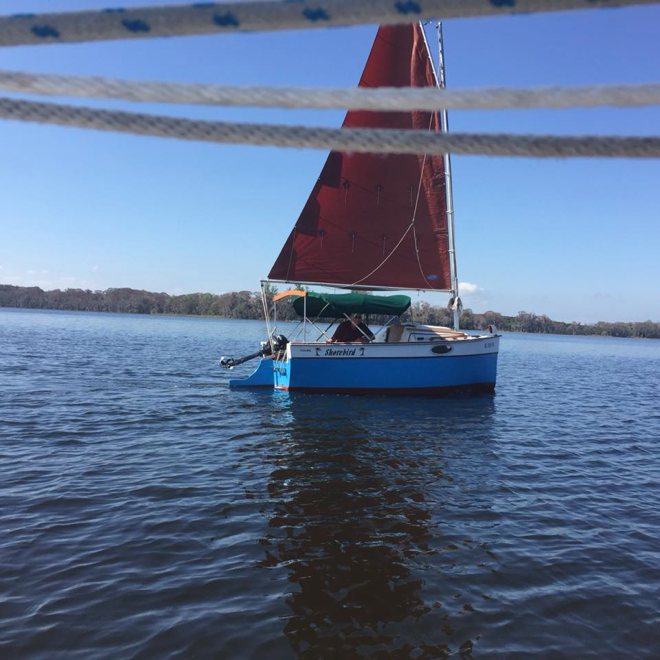 Shorebird - Peep Hen.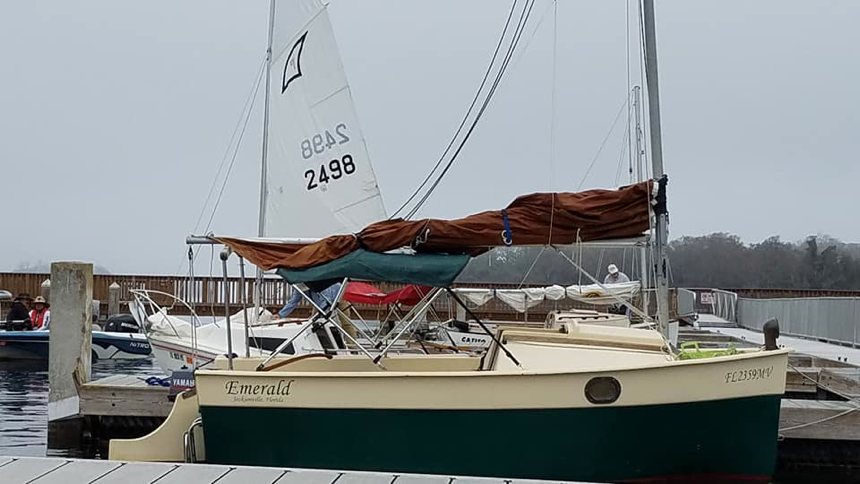 Emerald - Michal Burwell's new Peep Hen.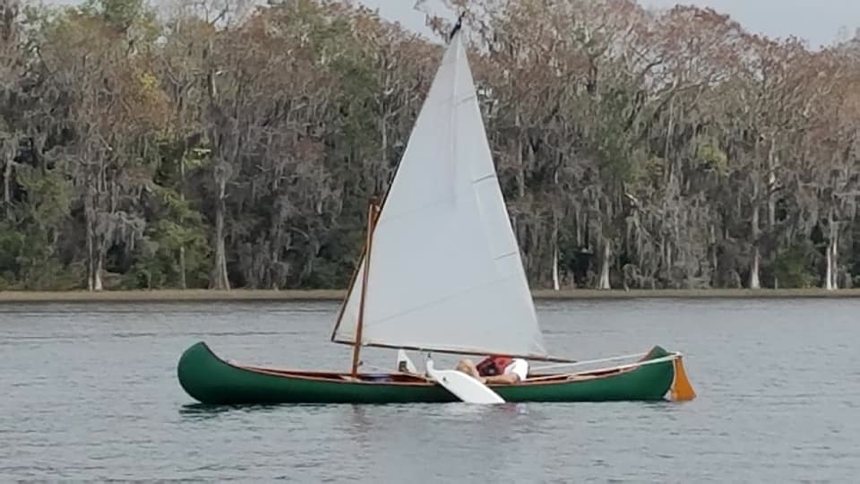 Wanda Canoe seaching for a breeze.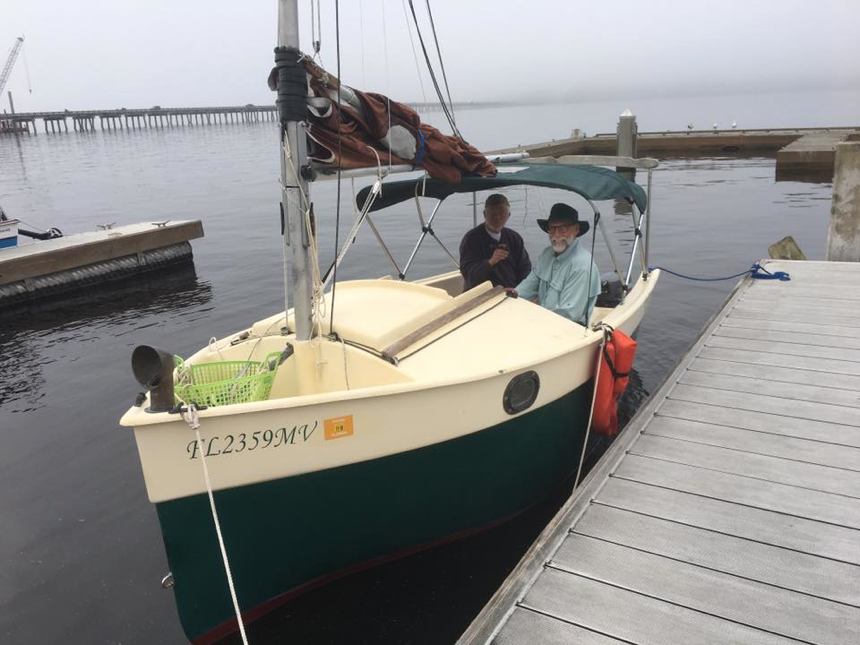 Michael enjoying the expansive cockpit of the mighty Peep Emerald.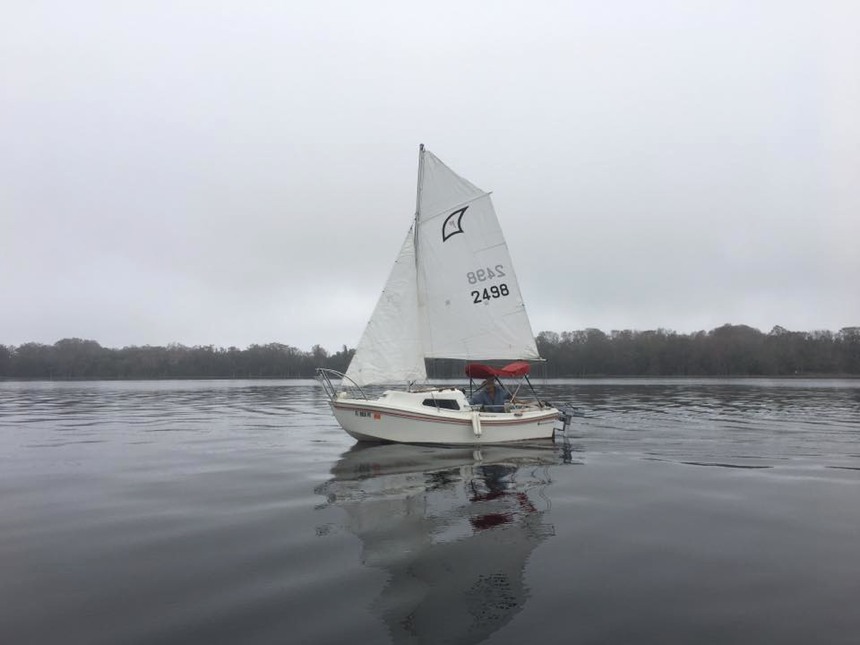 Ted motoring around.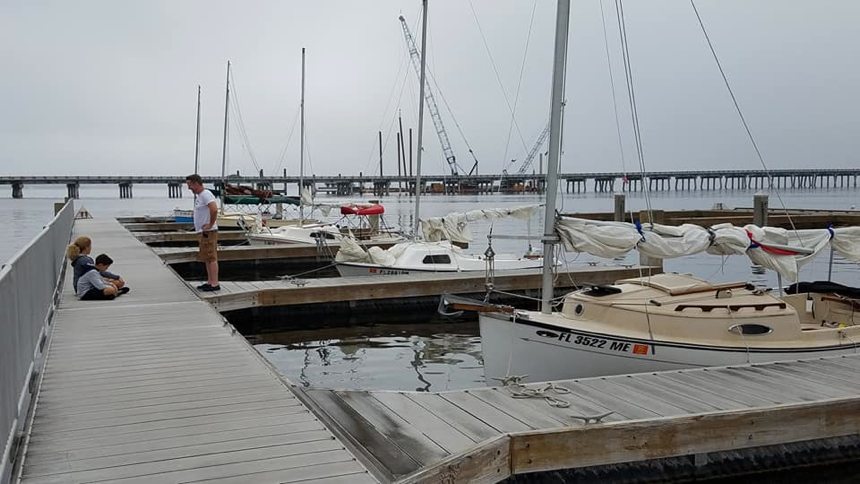 Quite a marina full of sailboats!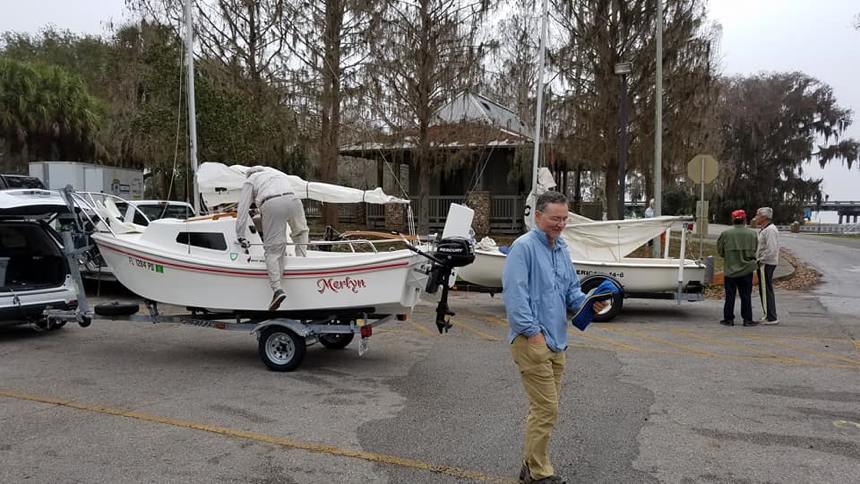 Ted walking at the ramps - Merlyn - WW Potter 15 foreground.