Lemon Bay Overnighter - Feb 2018
Larry Cairns, Ron Hoddinott, Lonnie Black, Dale and Kristi, Tom Steinmetz,and Kevin Riley all sailed from Manasota Bridge ramp down to Brenda Bell's
waterfront home and dock, where Art Gregory's old Peep Hen hangs on her davits. Luckily the night was calm. Brenda ferried us in to her dock in kayaks
and a Hobie Adventure Island. That was a trip! Pizza was ordered, adult beverages were served, and a campfire blazed . Fun times! Thanks Brenda!
Next morning four of us beat down to Stump Pass and rocketed back with a good south wind. Eric and Jane DeVoe were at the launch point when we returned!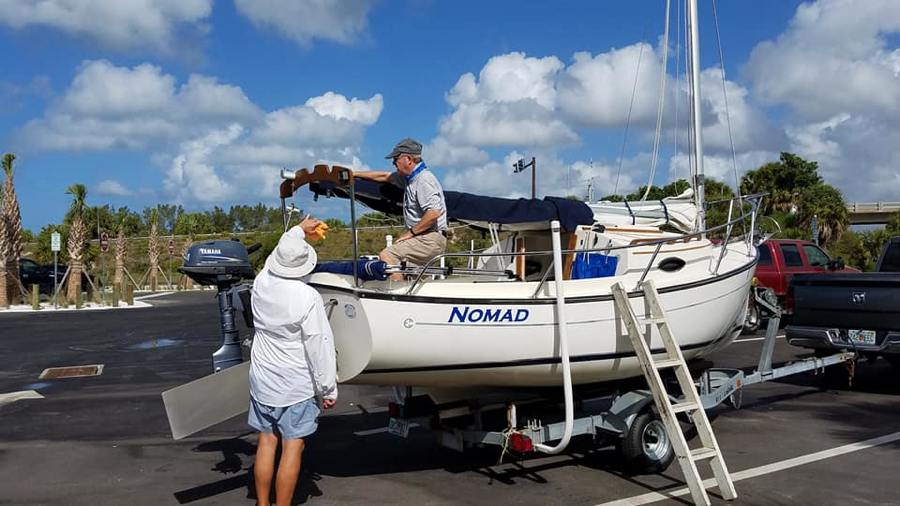 Larry Cairns helping Ron rig the SunCat - Nomad.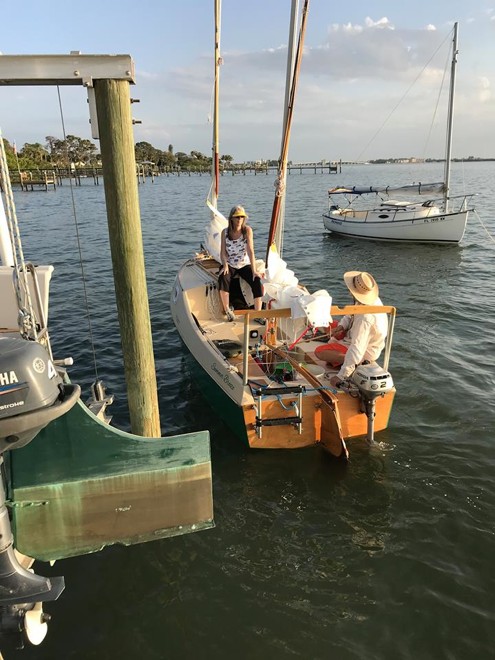 Dale and Kristi arrive aboard Summer Breeze, their new Core Sound 17 MK III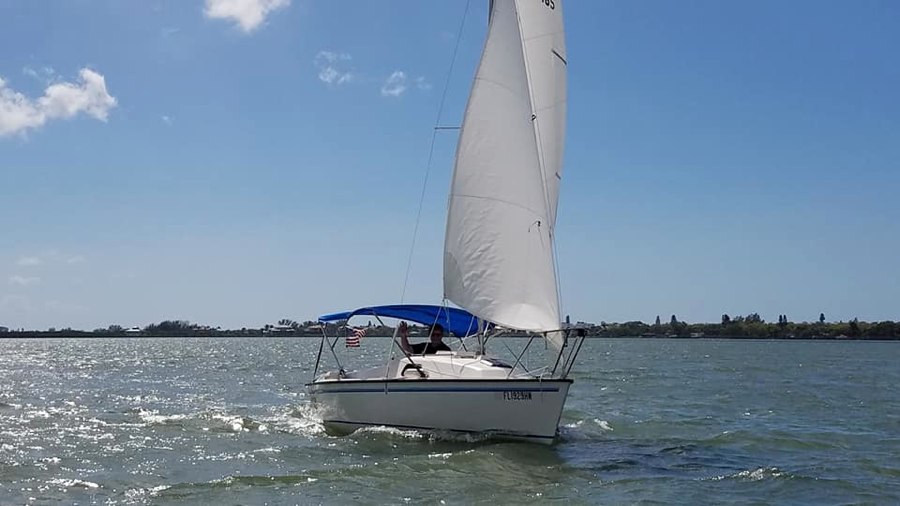 Kevin Riley's Precision 16.5 moving well.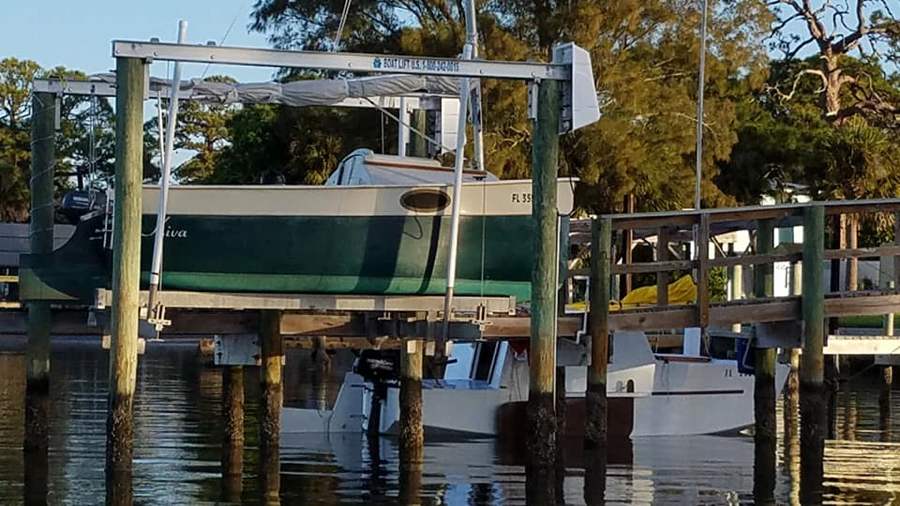 Peep Hen Kiva - on davits at Brenda's house.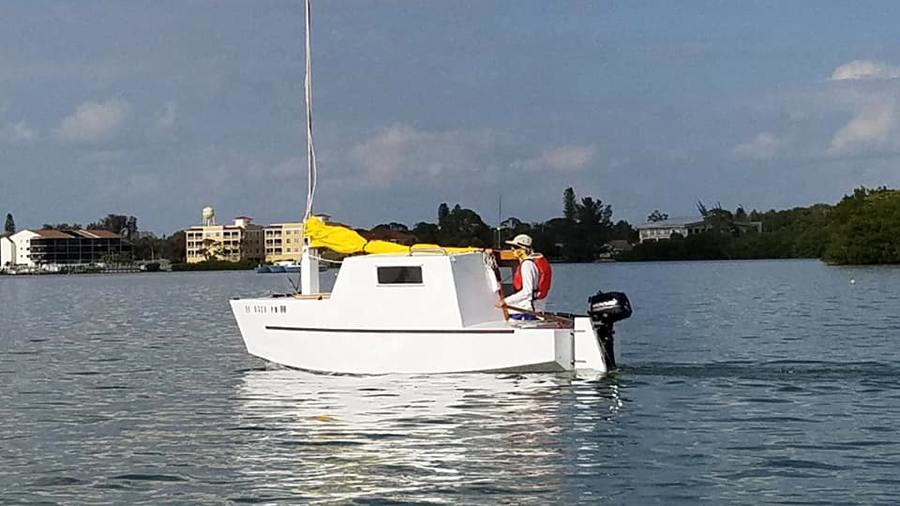 Tom Steinmetz's self designed cruiser.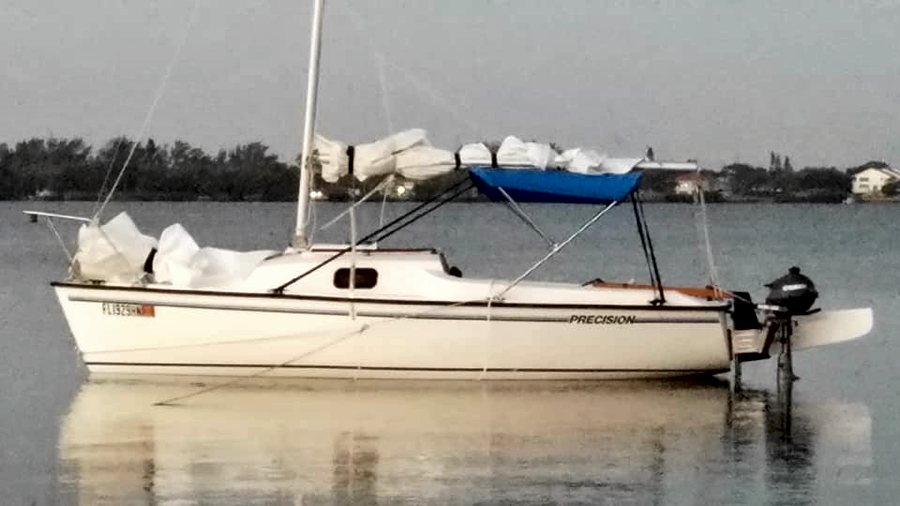 Kevin's Precision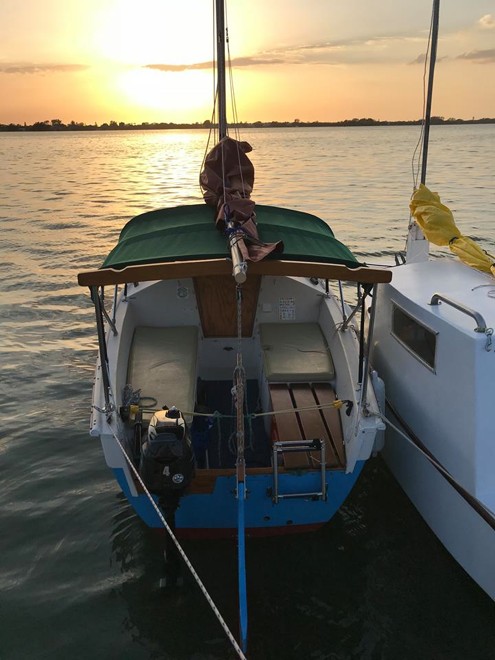 Lonnie's Peep, rafted off to Tom's Boat and the docks.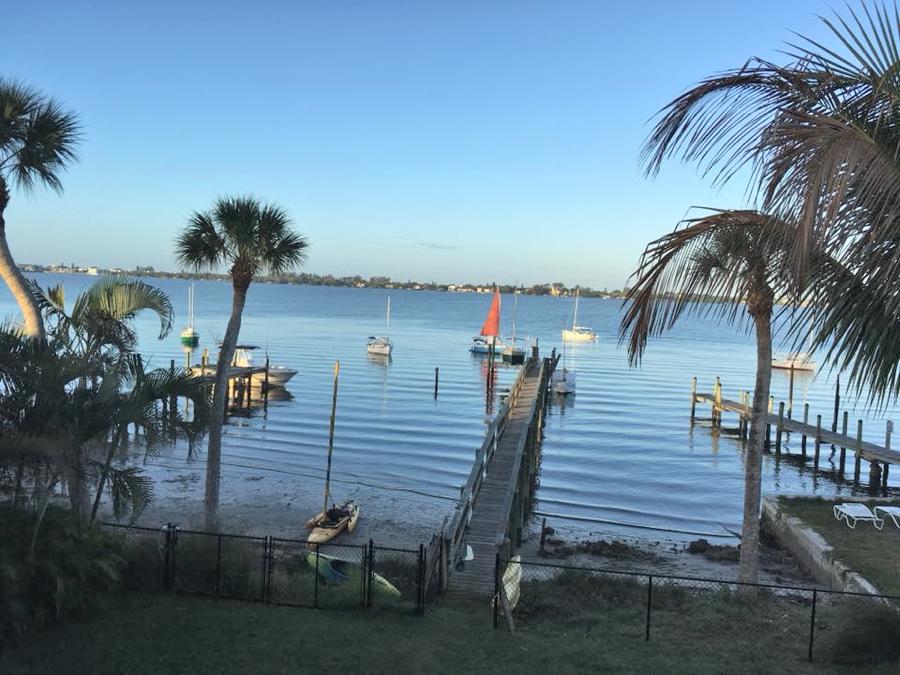 The fleet anchored off Brenda's Dock.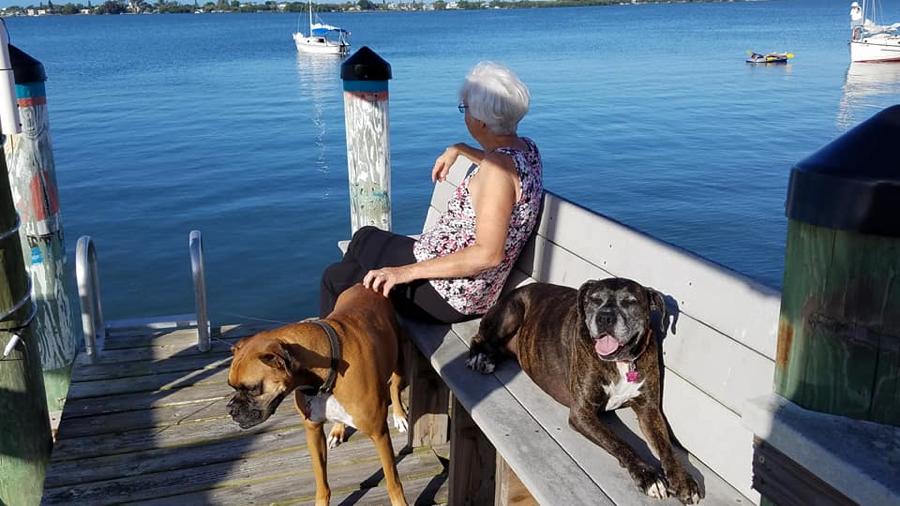 Brenda Bell and her puppies.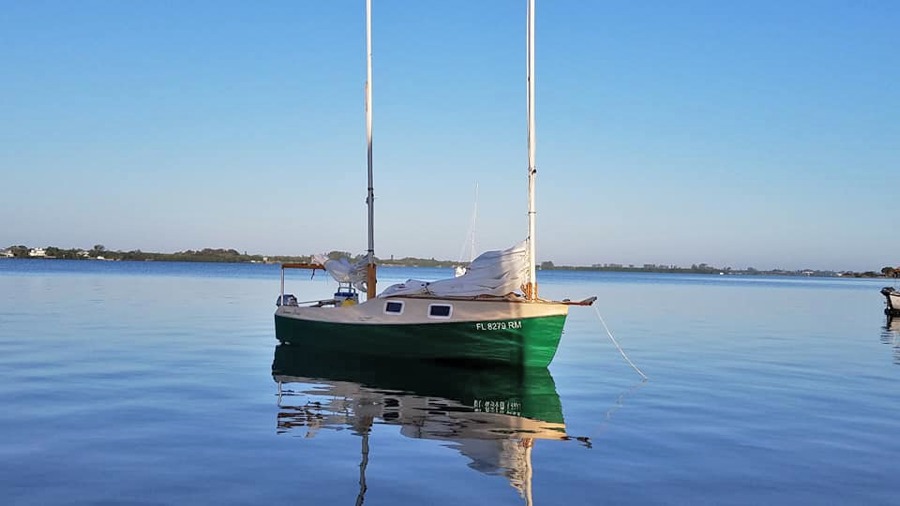 Summer Breeze at anchor.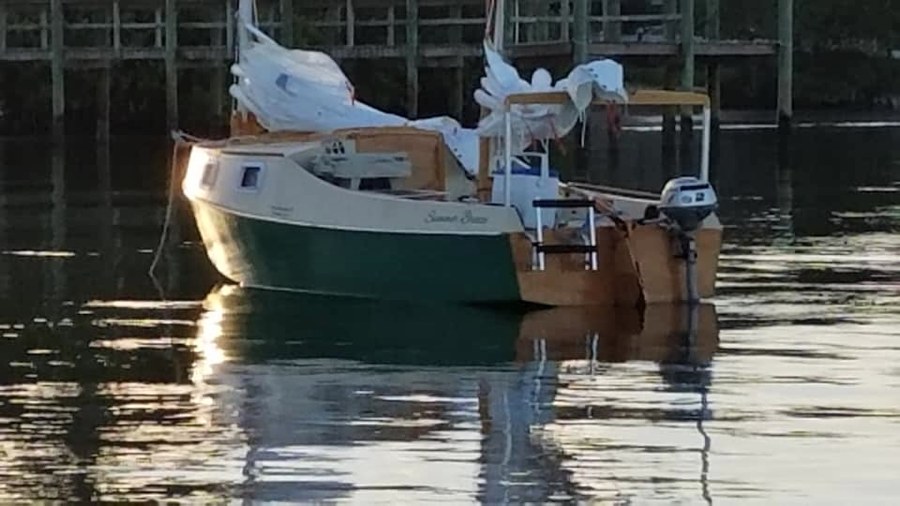 Summer Breeze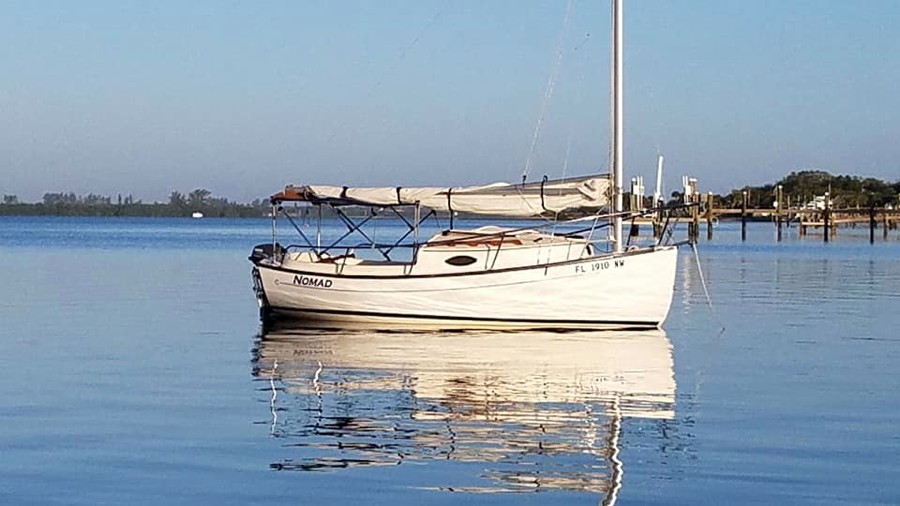 Nomad at anchor.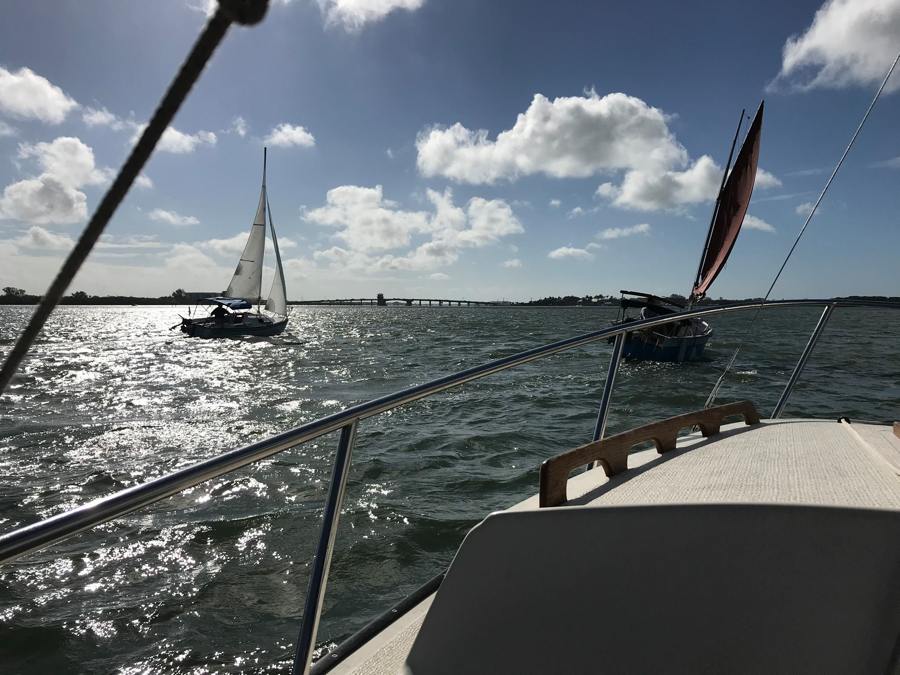 Saturday morning beating toward the Tom Adams Bridge at the south end of Lemon Bay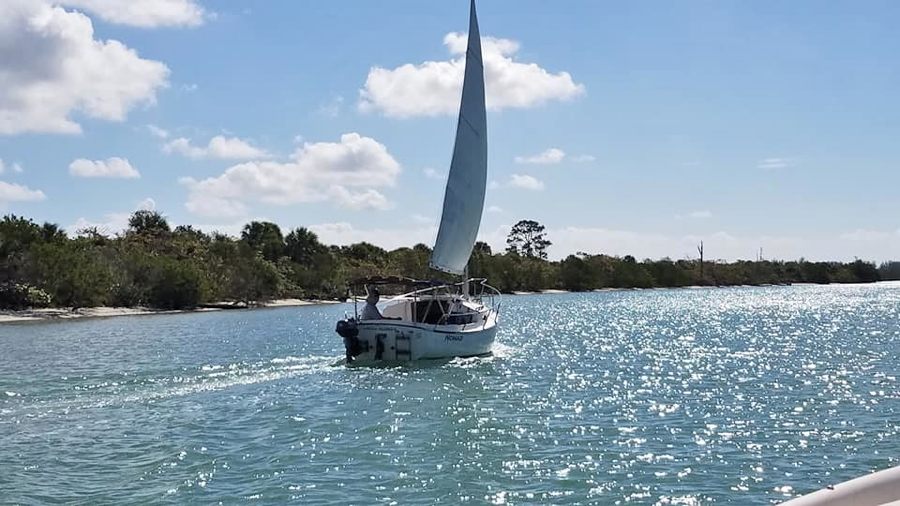 In the cut heading towards Stump Pass.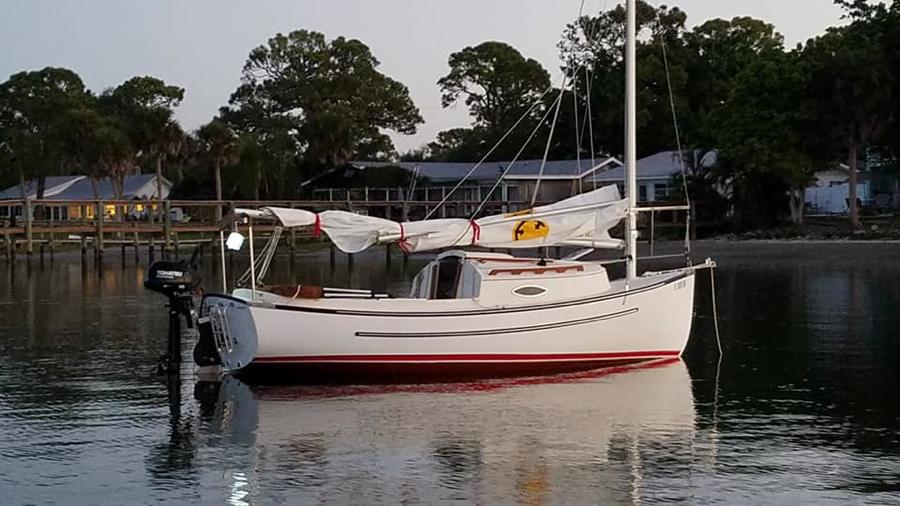 Larry Cairns' SunCat - Pelican!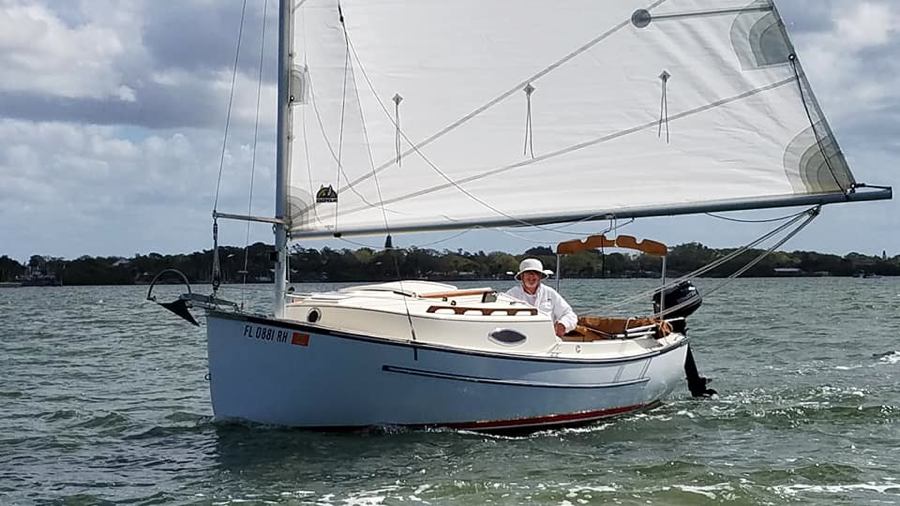 Pelican moving well.
Shorebird - getting sails down.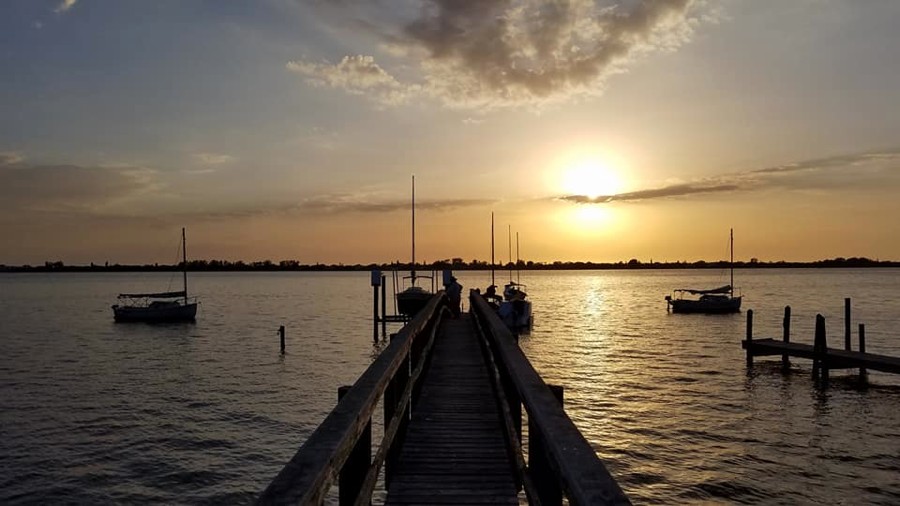 Sunset on the pier.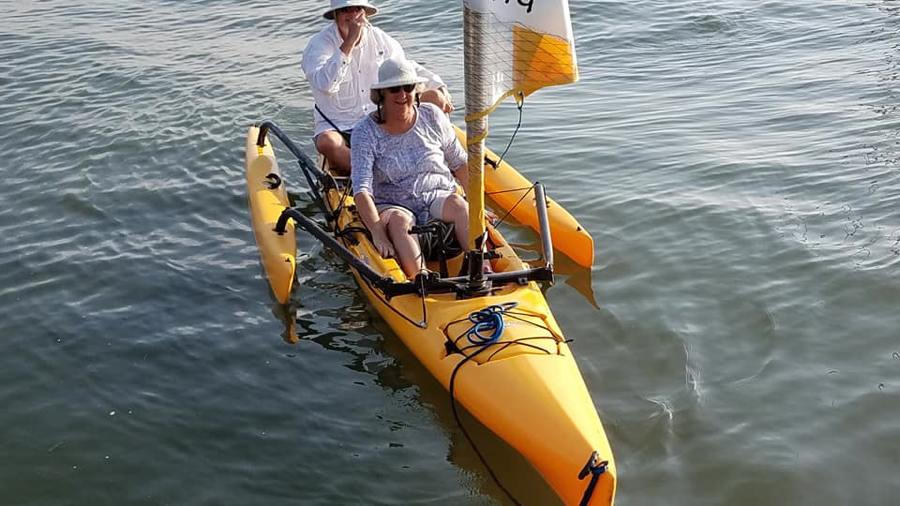 Brenda performing taxi service for Larry.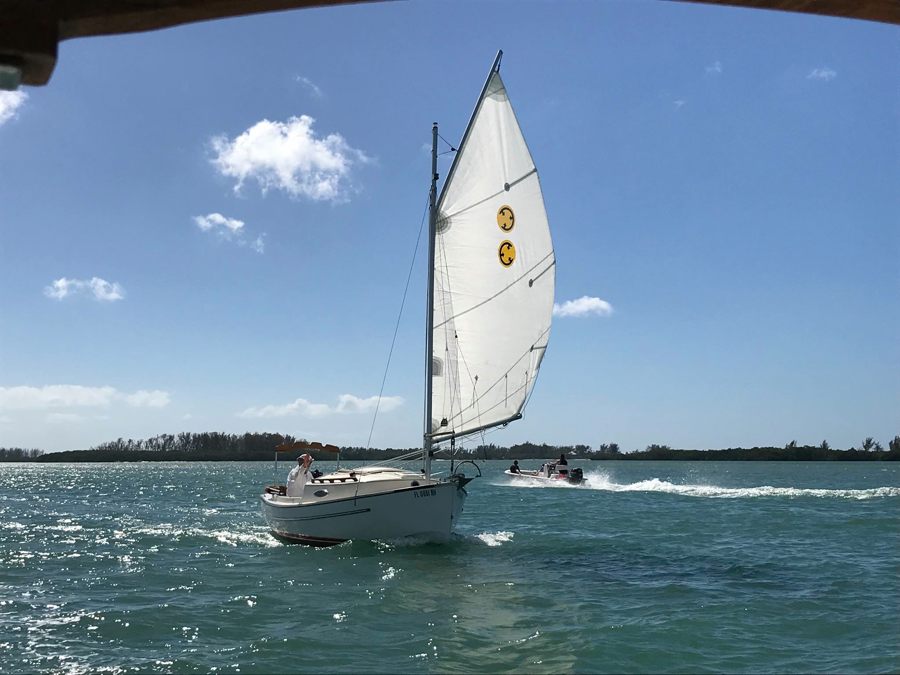 Pelican on the run.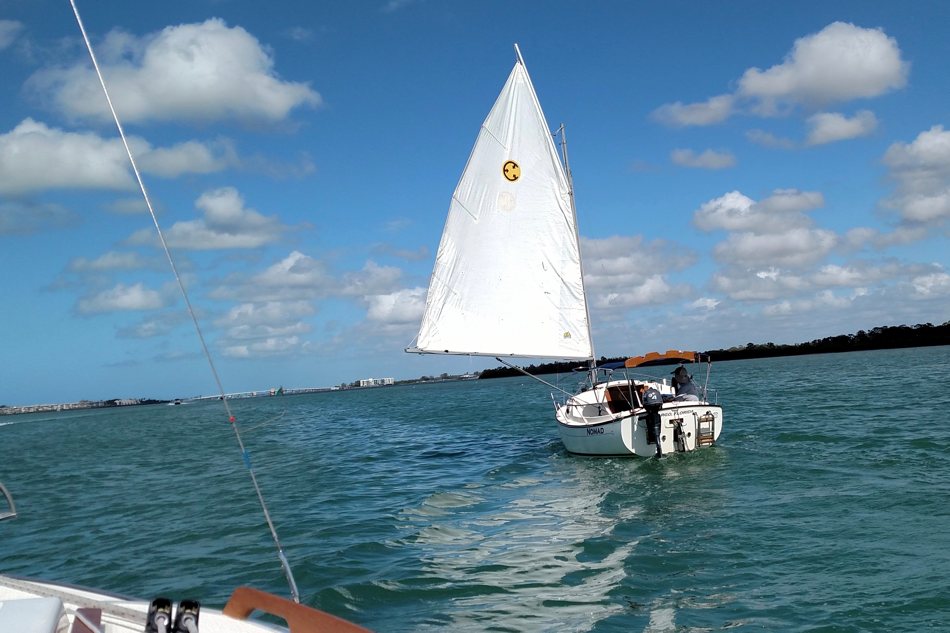 Nomad moving well downwind.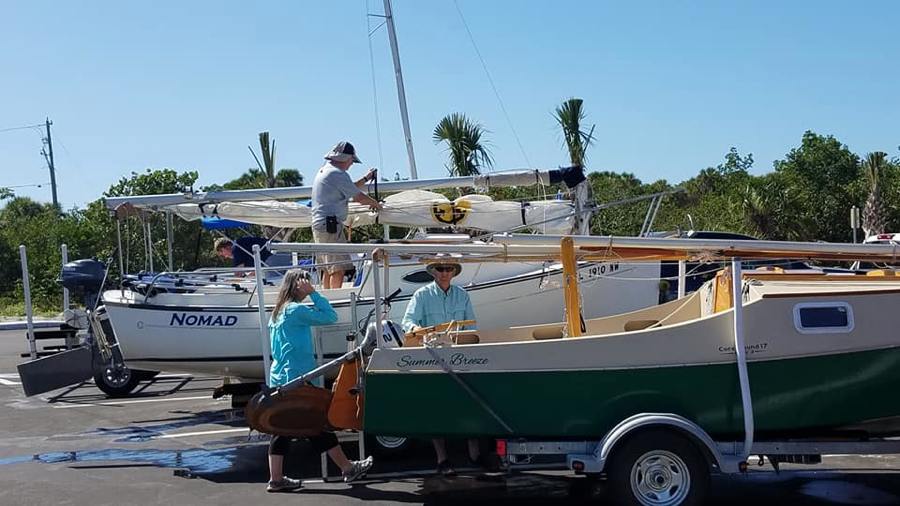 At the ramp - Putting everything away and getting ready for the road.