FGCTSCA Small Boat Festival at Sarasota Sailing Squadron
April 20-22, 2018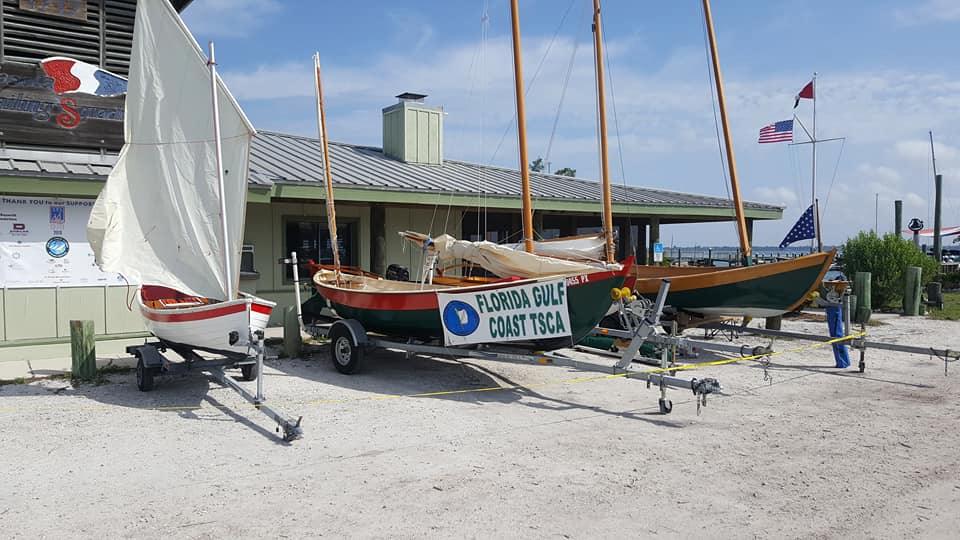 Four classic wooden craft greeted visitors to the Sarasota Sailing Center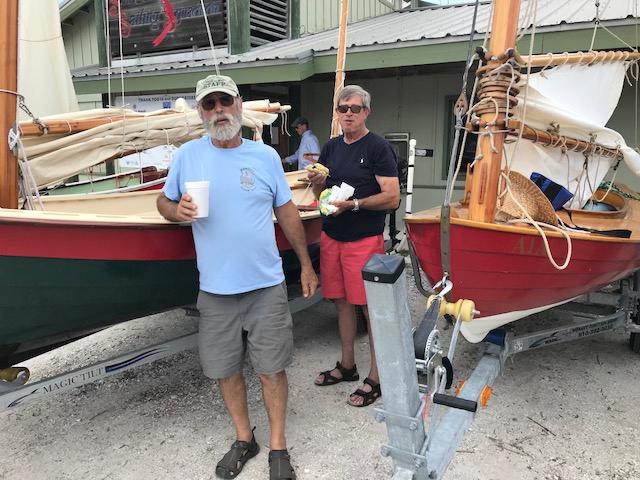 Clayton Seelgen and Fairley Brinkley having lunch and showing their classic craft.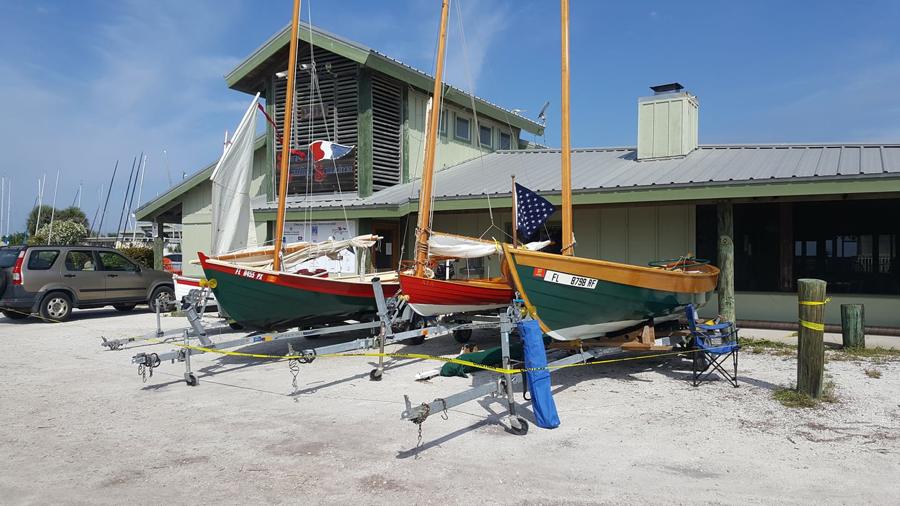 Rex and Kathy's Caldonia Yawl, Fairley Brinkley's Melonseed, and Clayton Seelgen's Caldonia Yawl.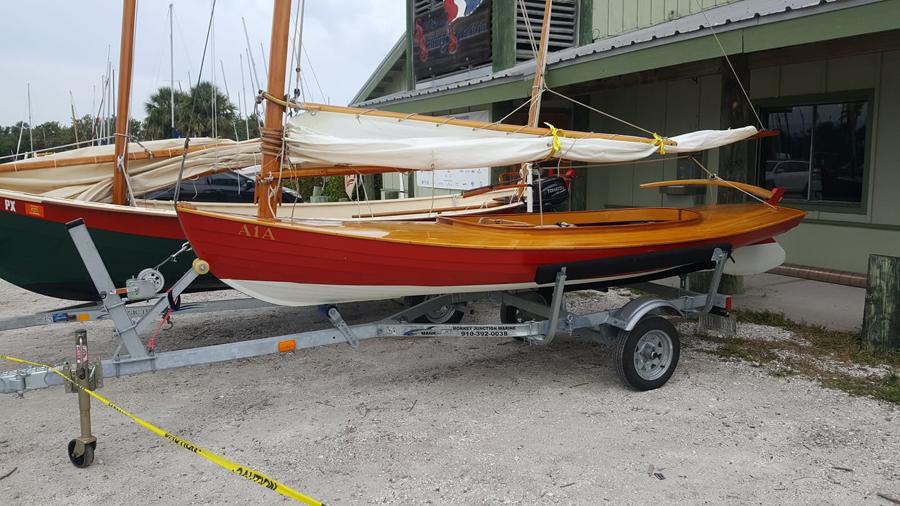 The fine finish on Fairly's Melon is amazing.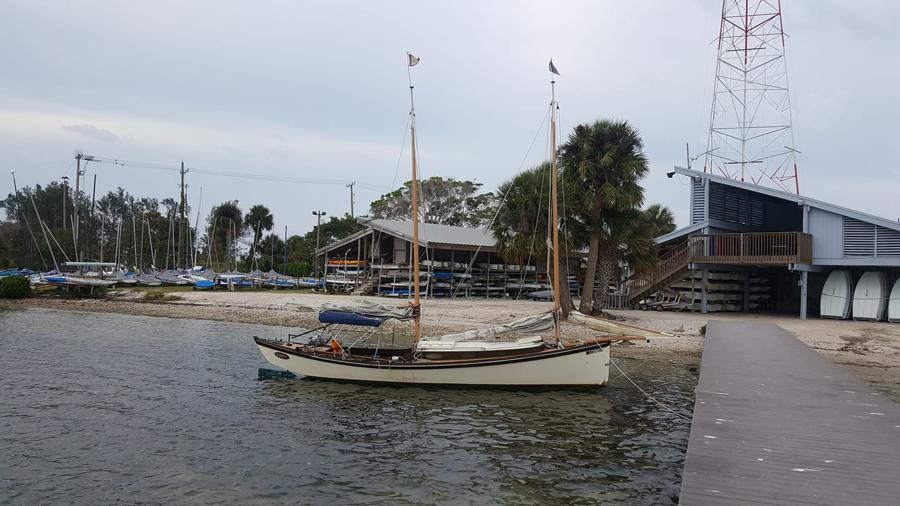 Dennis Bradley made the trip under sail in his Munroe Egret.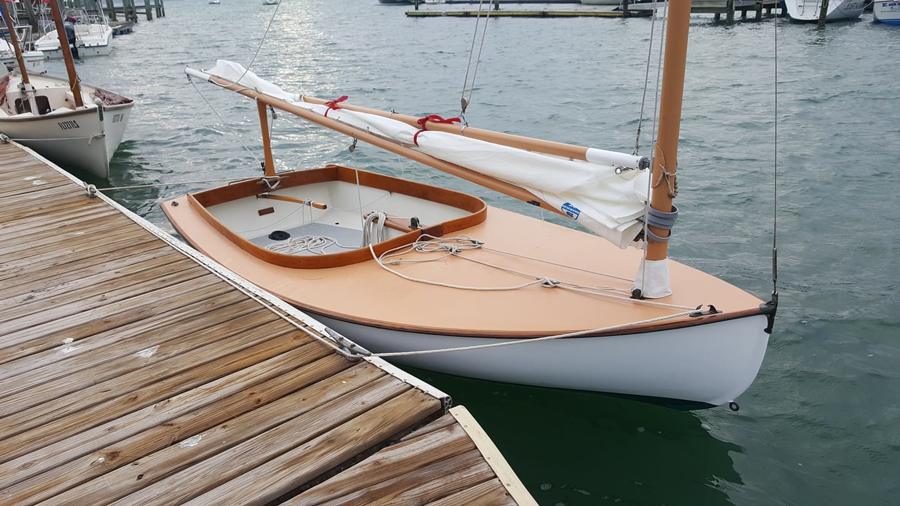 Glen Osoling's Sarasota Cat (for sale) see at Cedar Key.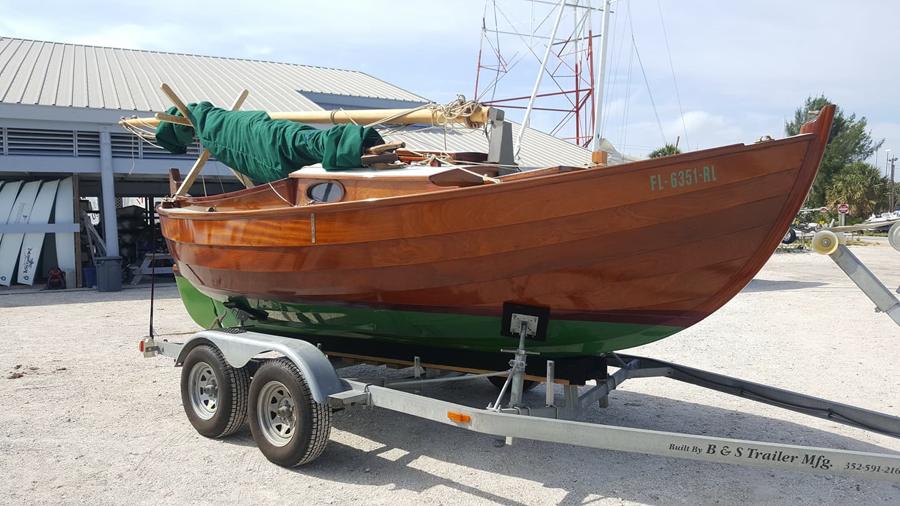 This Iian Outread Wee Seal was just completed in time for the event and did go in the water! For sale - $120,000 !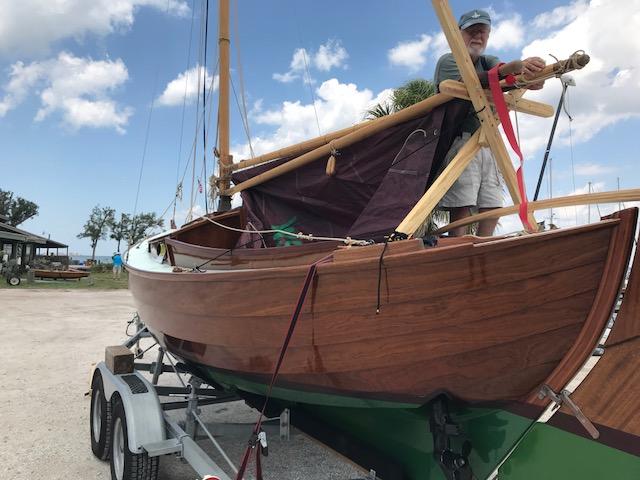 Here the owner/builder bends on the mailsail.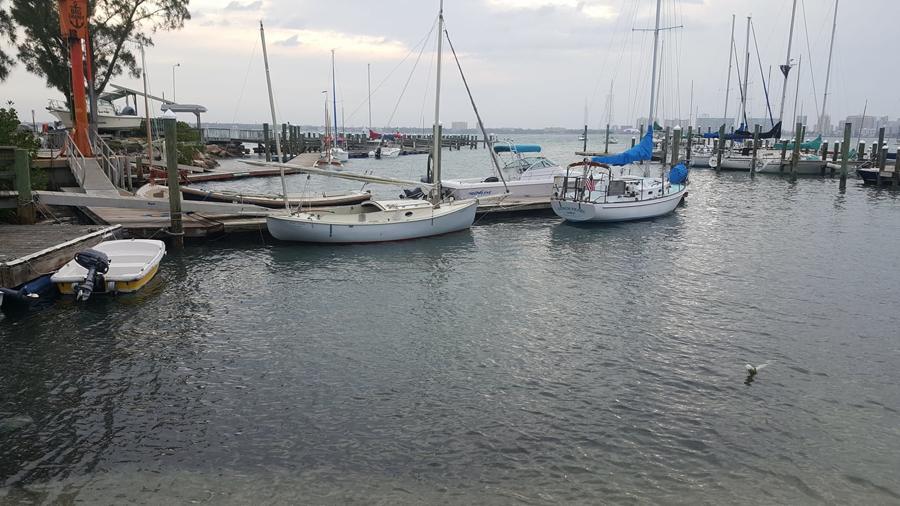 Dock shot with Michael Jones' William Garden Eel design, and Bob Pitt's deck off 3 year refurbished Dolphin 24 !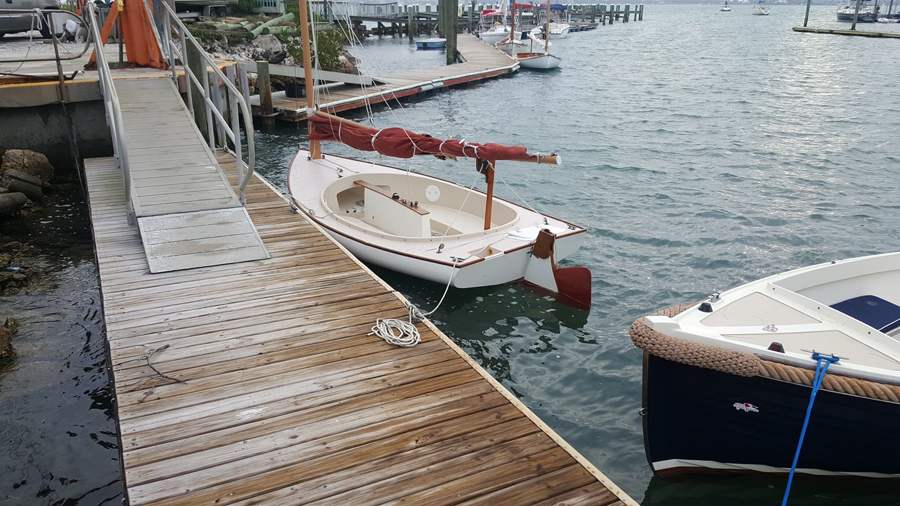 Kent and Barbara's Menger 15 cat.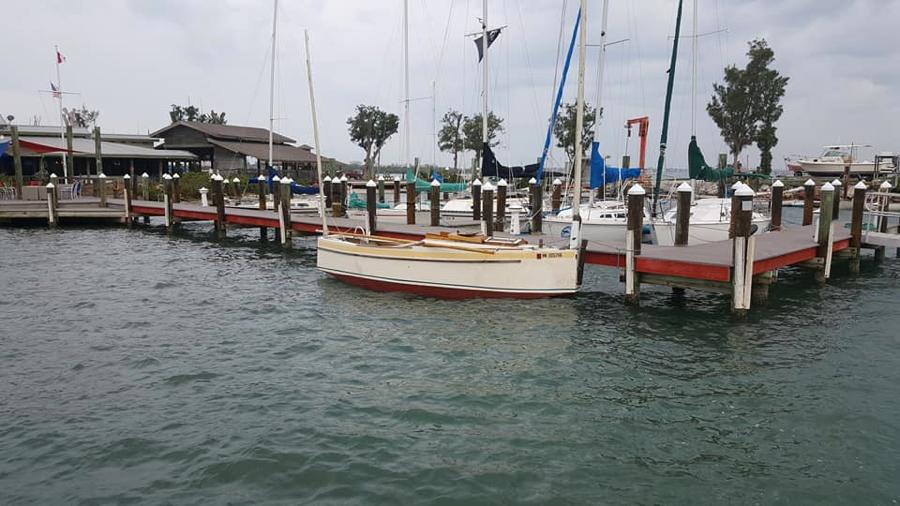 A Bolger Long Micro from Minnesota.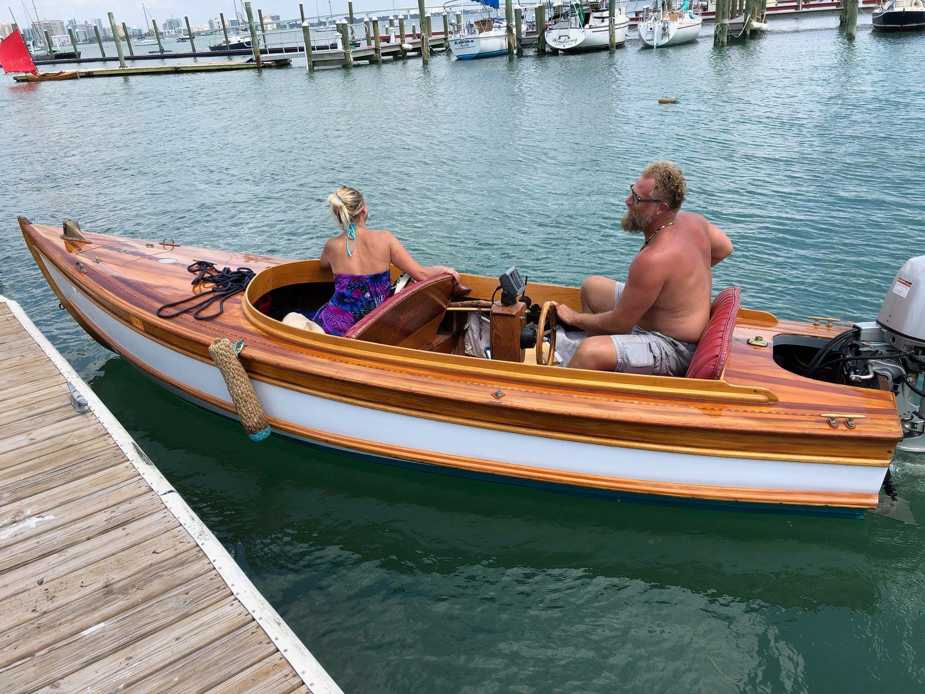 Edwin Monk Outboard Runabout design.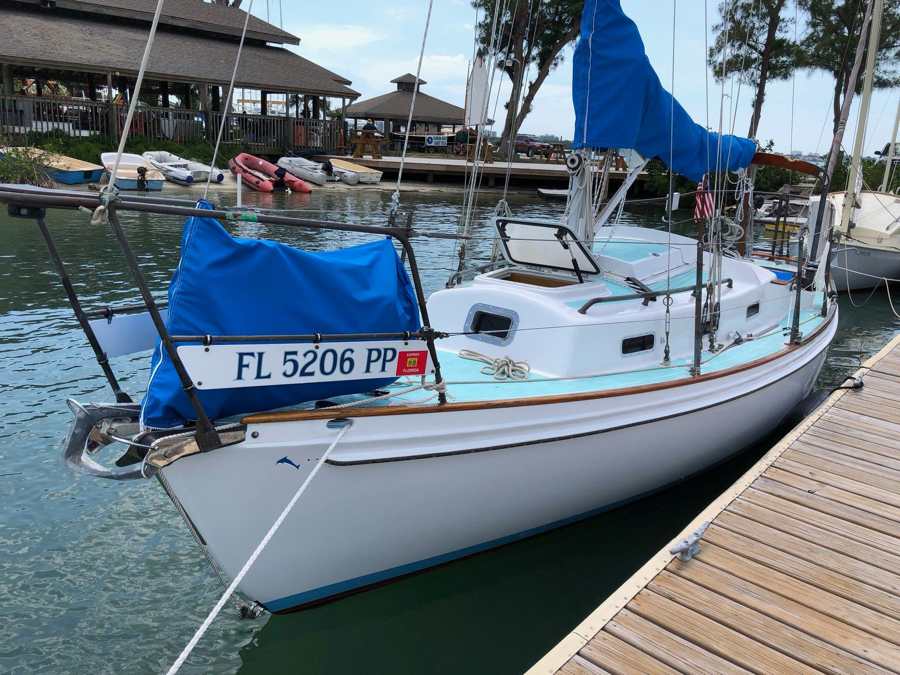 Bob Pitt's Dolphin 24 reborn.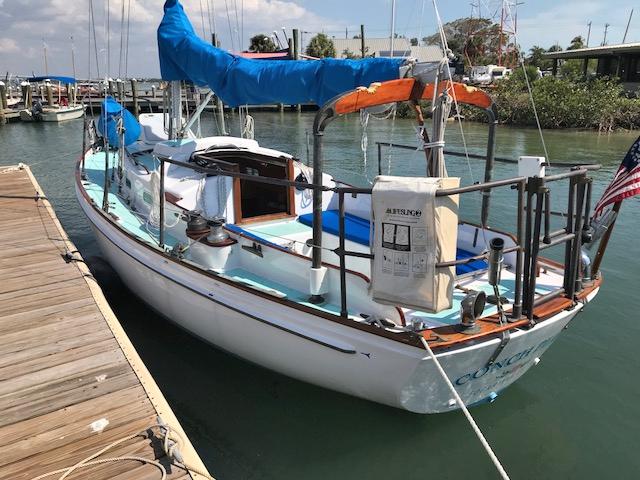 Lots and lots of remanufactured pieces. Better than new.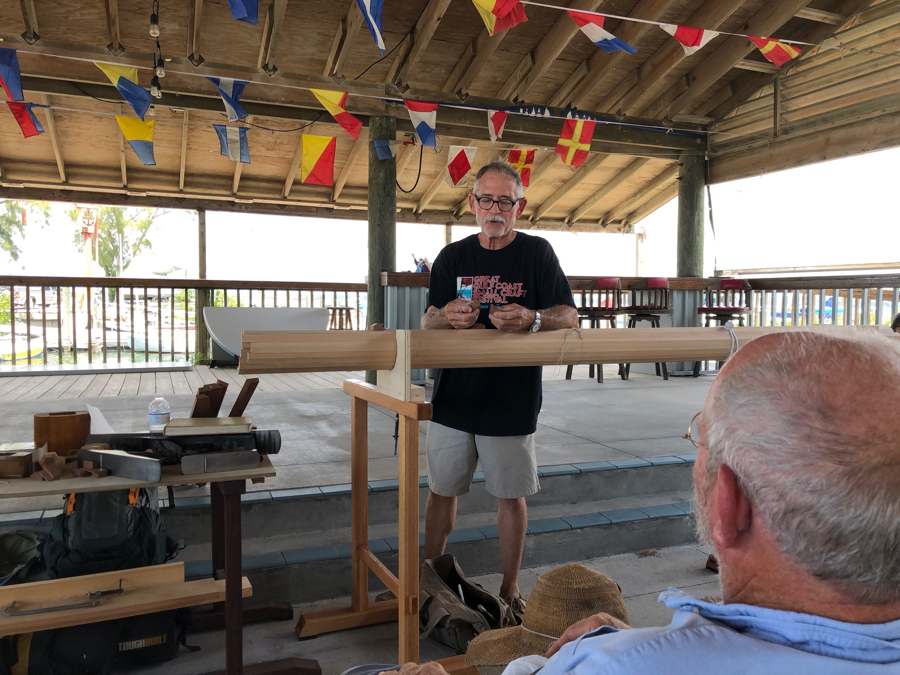 Mike Jones' birds mouth mast building demonstration.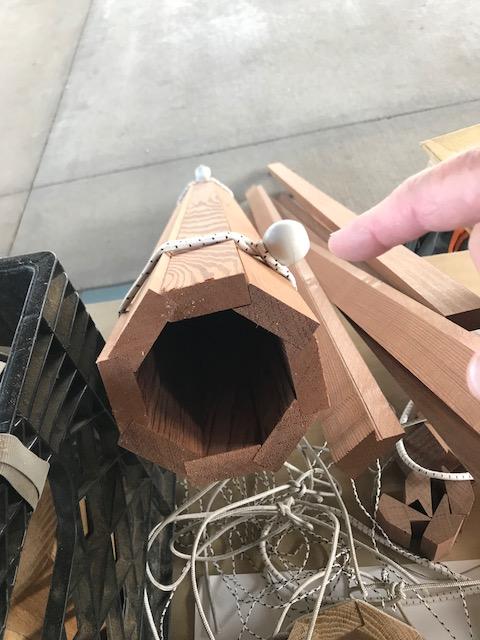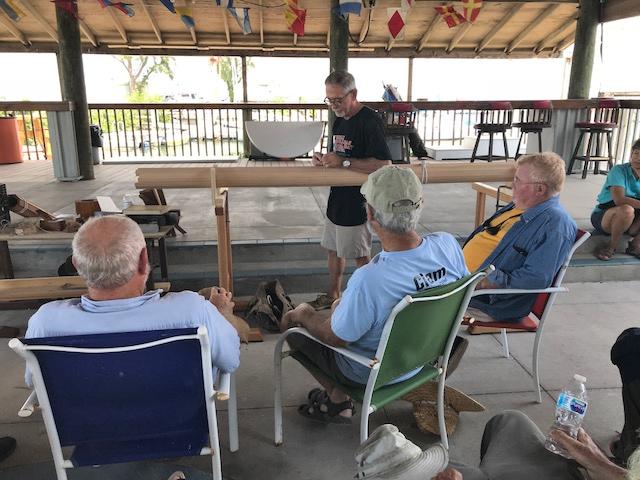 Pieces cut, rolled up and planed down to shape.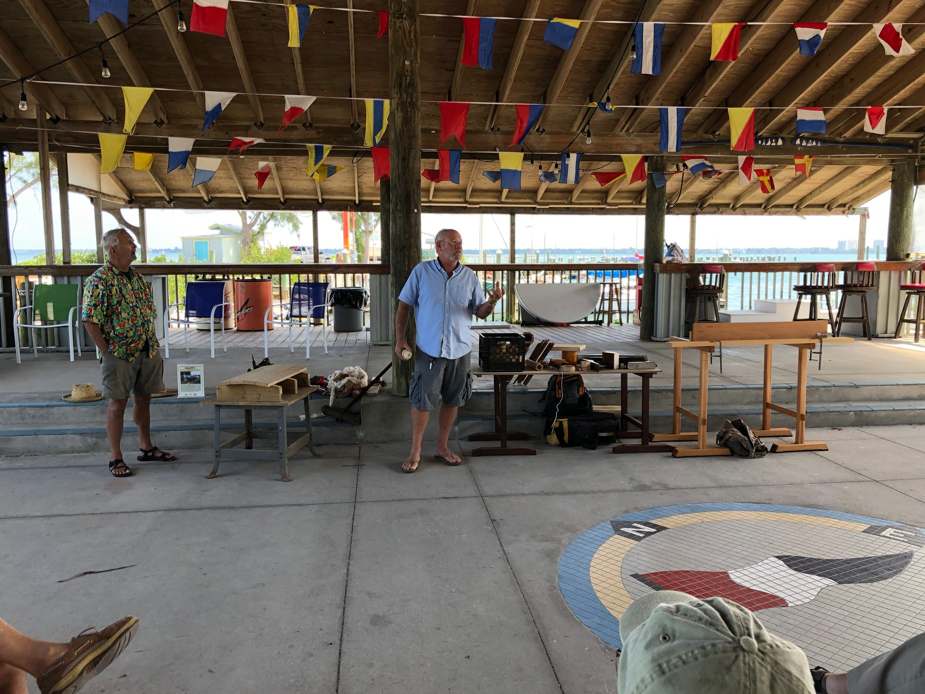 Bob Pitt on the finer points of caulking.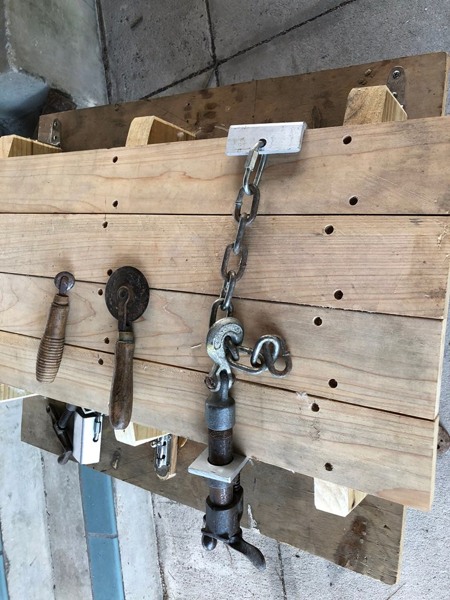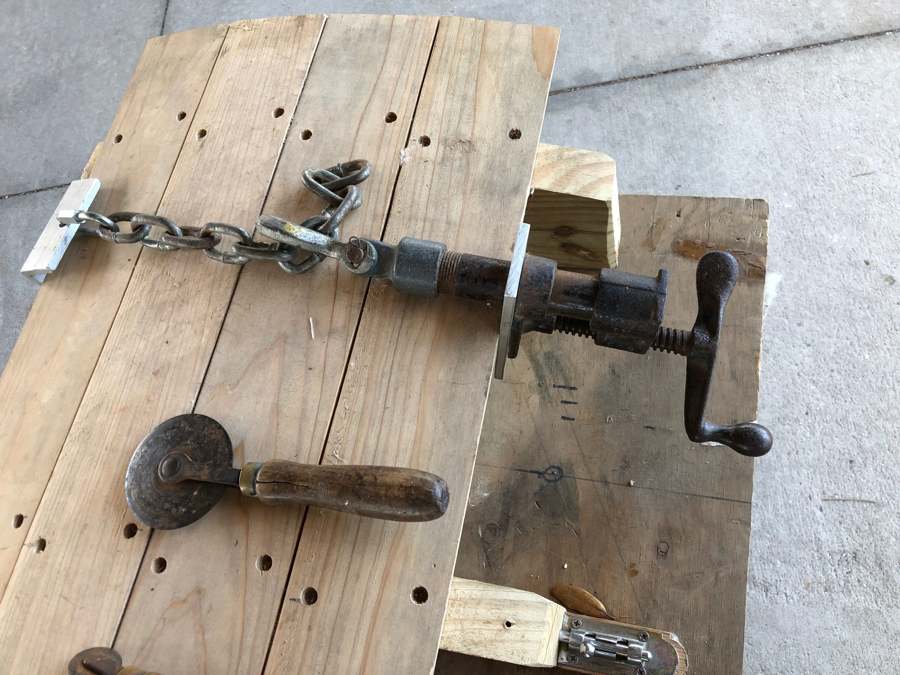 Some special tools for the job.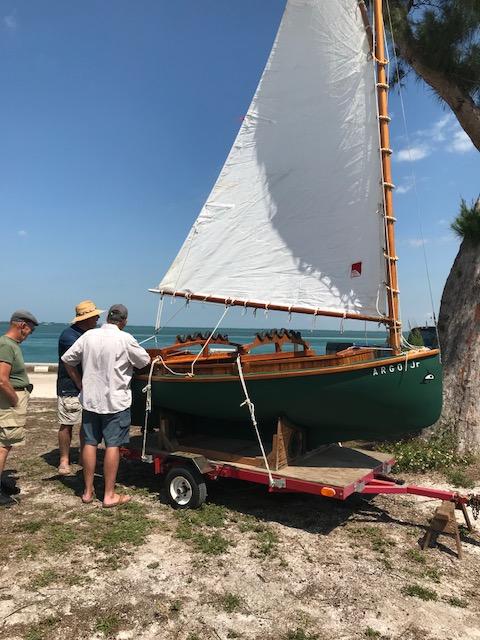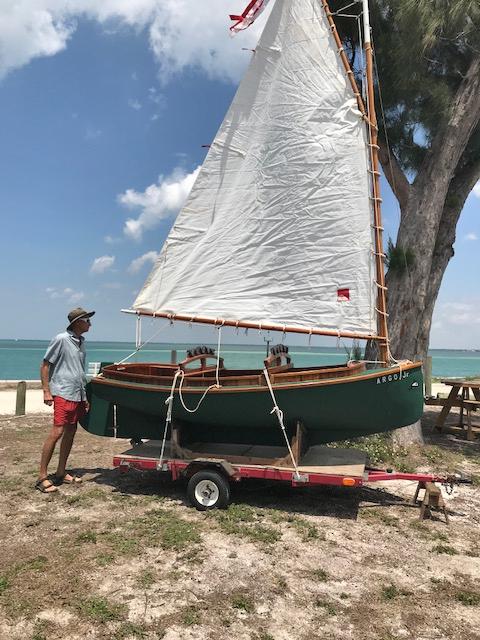 Jack Dirkes' 12 foot Cat Boat that he built in Washingto State.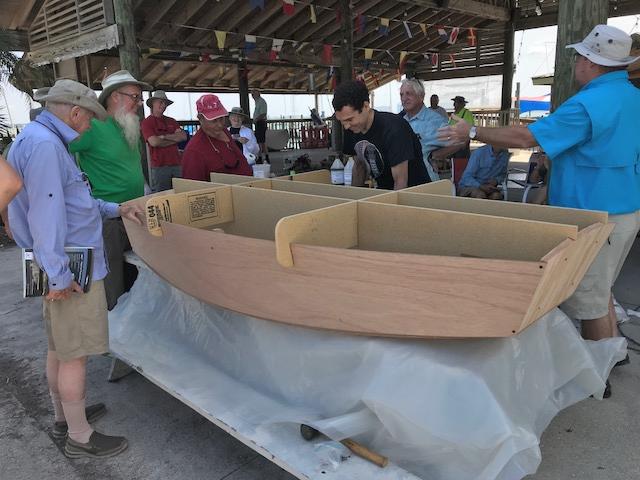 JF Bedard - how to build an Optimus Pram in one day with stitch and glue.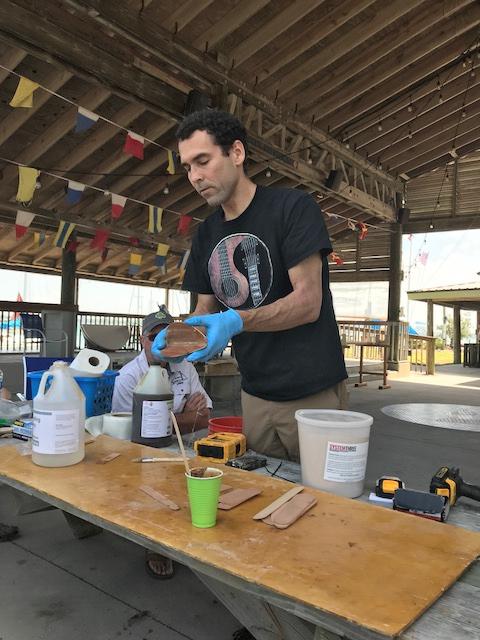 The techniques - stay clean, make joints with thickened epoxy and apply wetted out glass strips.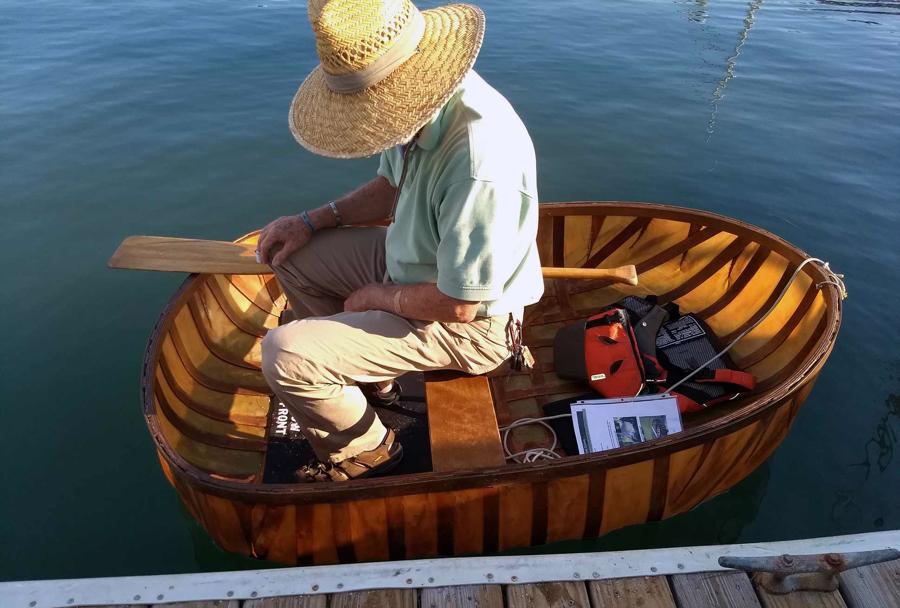 Mike Burwell's Coracle.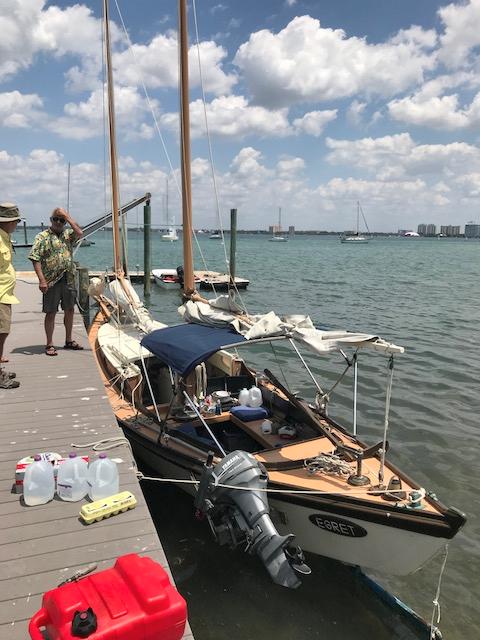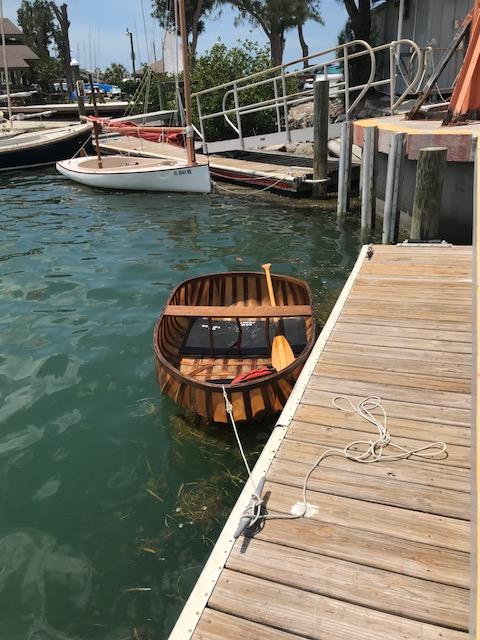 The Egret and the Coracle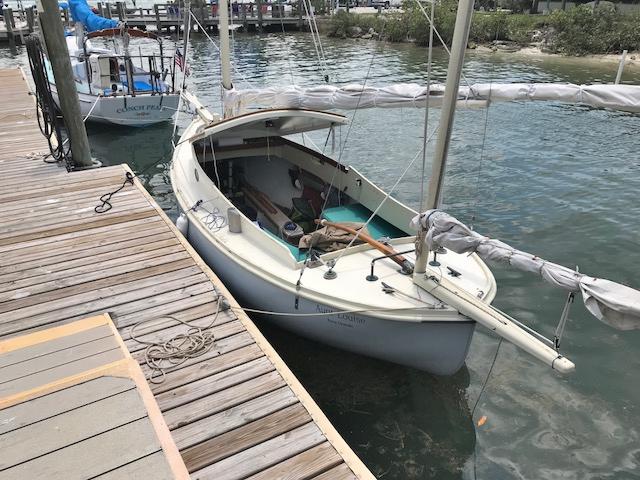 Mike Jones's Eel with new "Pop Top."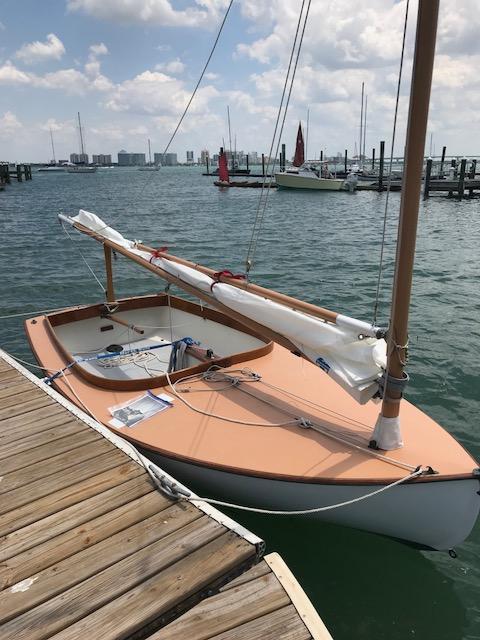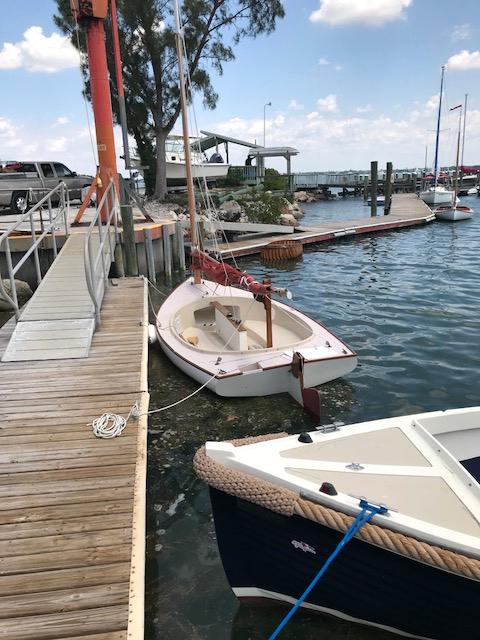 Two Cats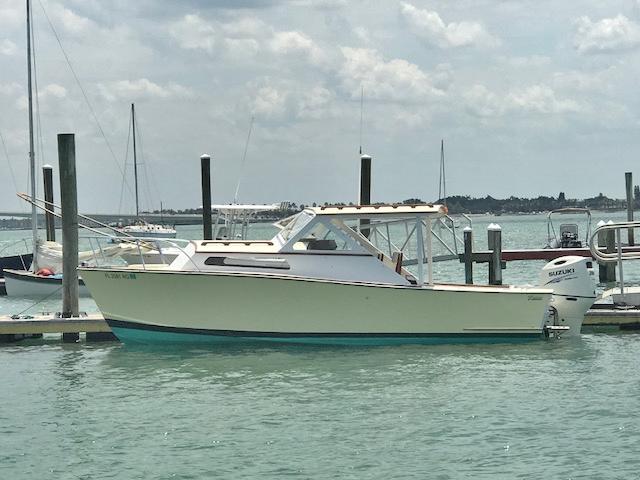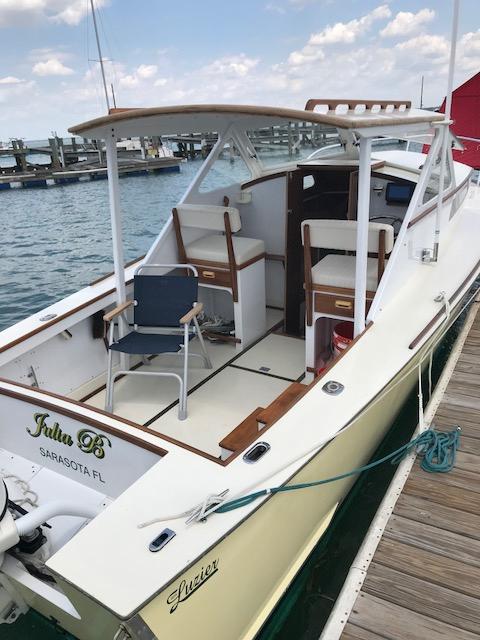 Charlie Ball's Luzier motor cruiser - Julia B - Built just two years ago by George Luzier!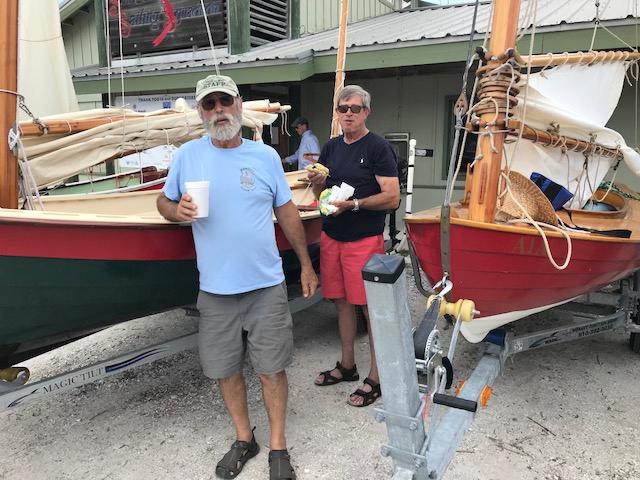 Hey- you'll come back, hear?