Cedar Key Small Boat Meet - May 4-6, 2018
Too many photographers to name them all! Thanks!

Saturday afternoon at Atsena Otie Beach - and half of the fleet was out sailing!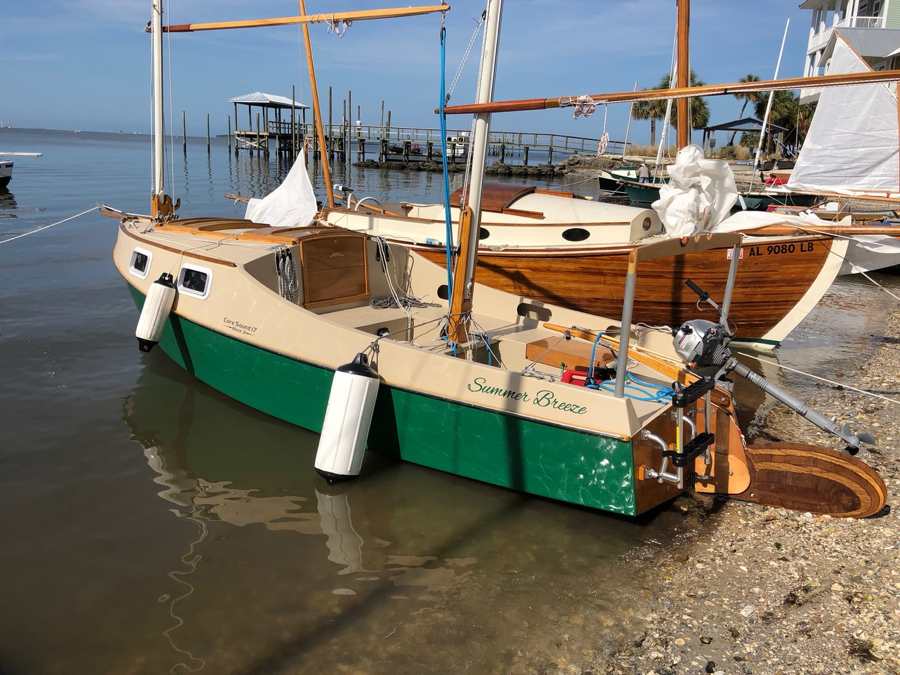 Dale Niemann's Core Sound 17 Mk III - foreground - Fine finished Elver behind.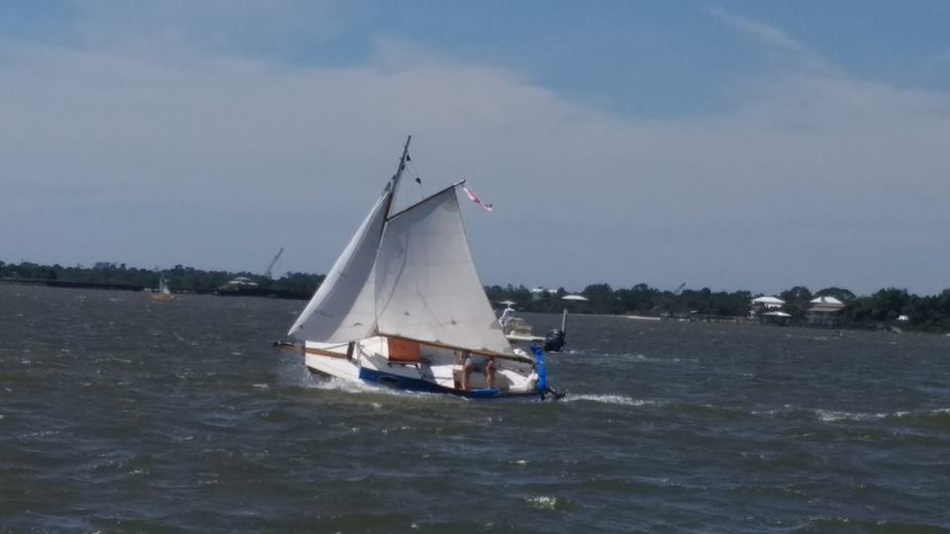 Scott Widmier's own design - Otis. Testing out new higher cockpit combings in a fresh breeze.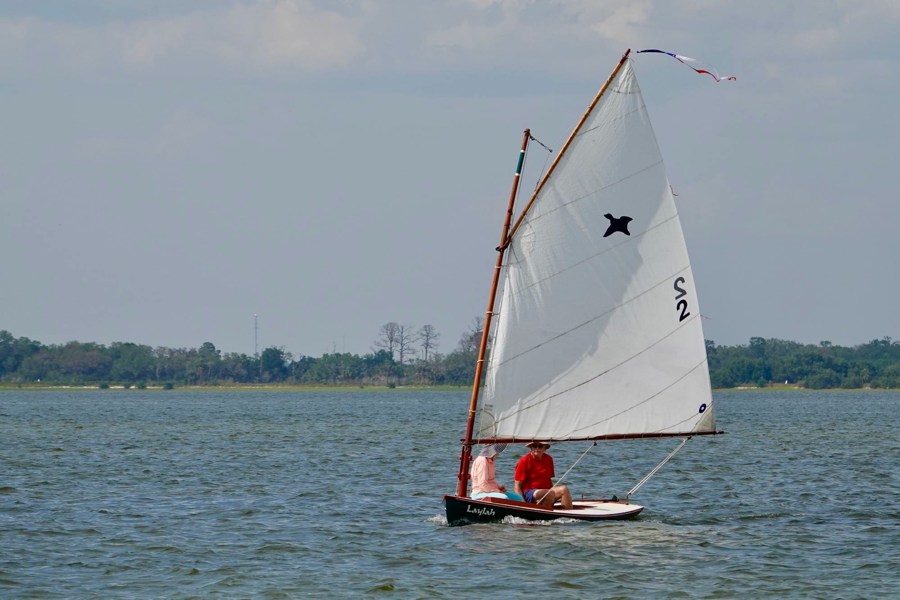 Dave Lucas sailing the mighty Laylah, Melonseed with huge gaff rig!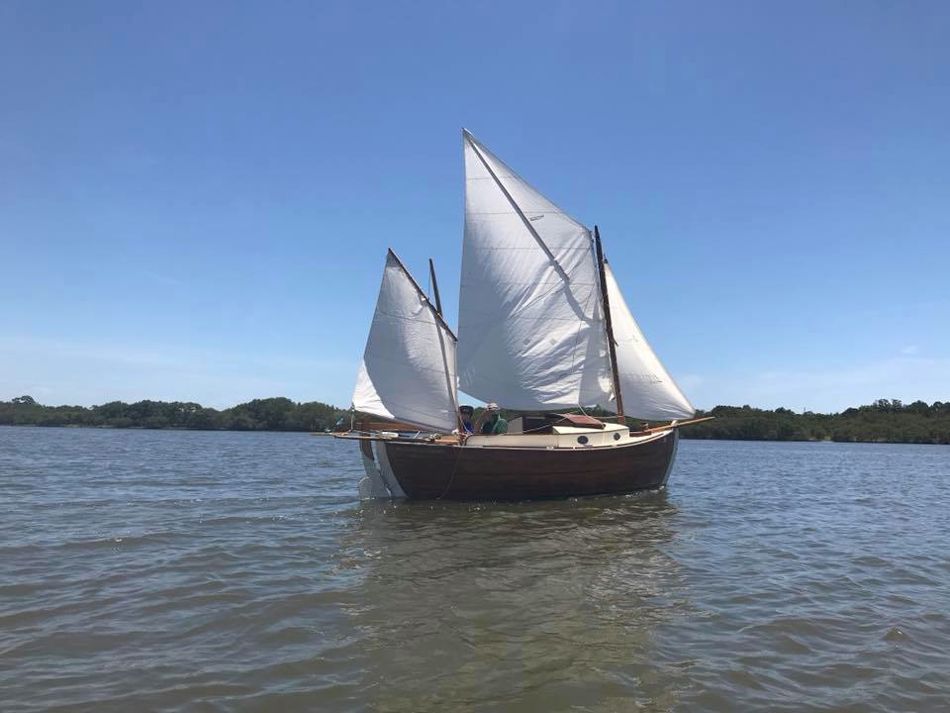 The Elver ghosting in light air.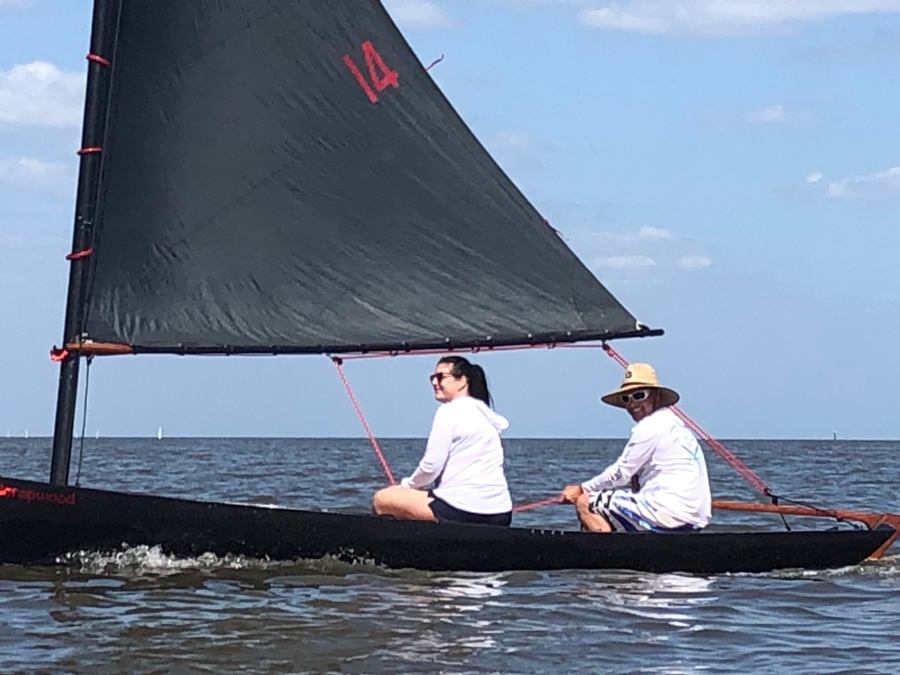 Kevin and Tina Lott's all black Melonseed.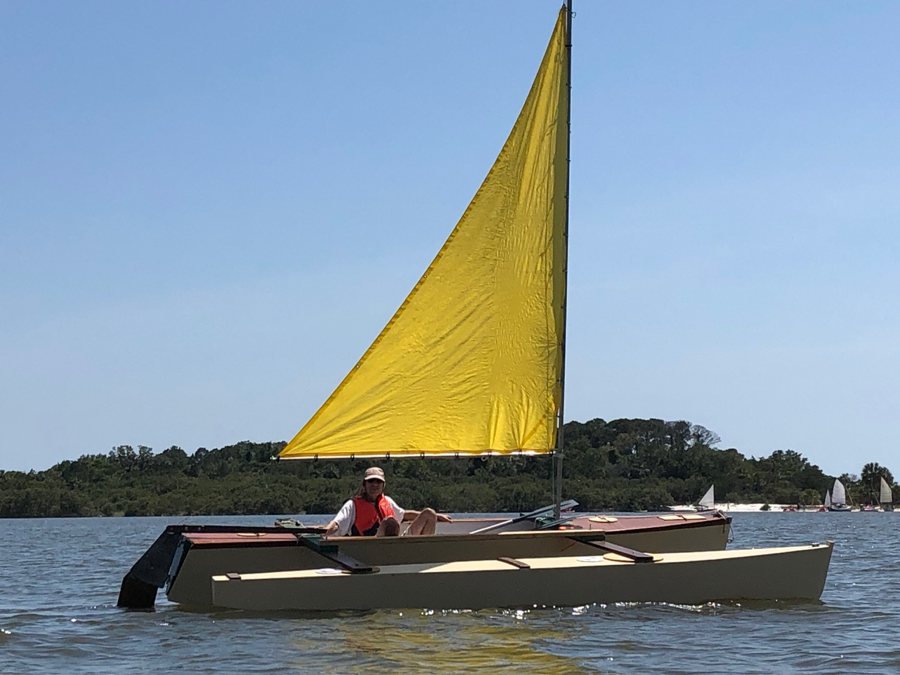 Tom Steinmetz's self designed Proa.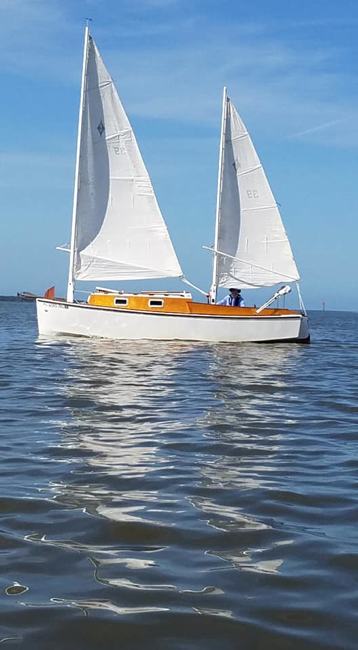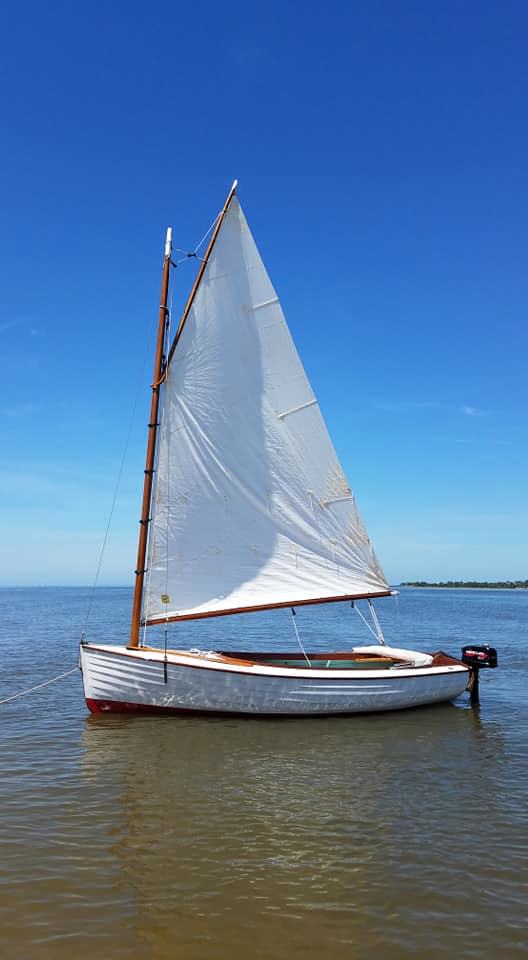 Wade Niels B & B Princess / and Tim Haney's Marsh Cat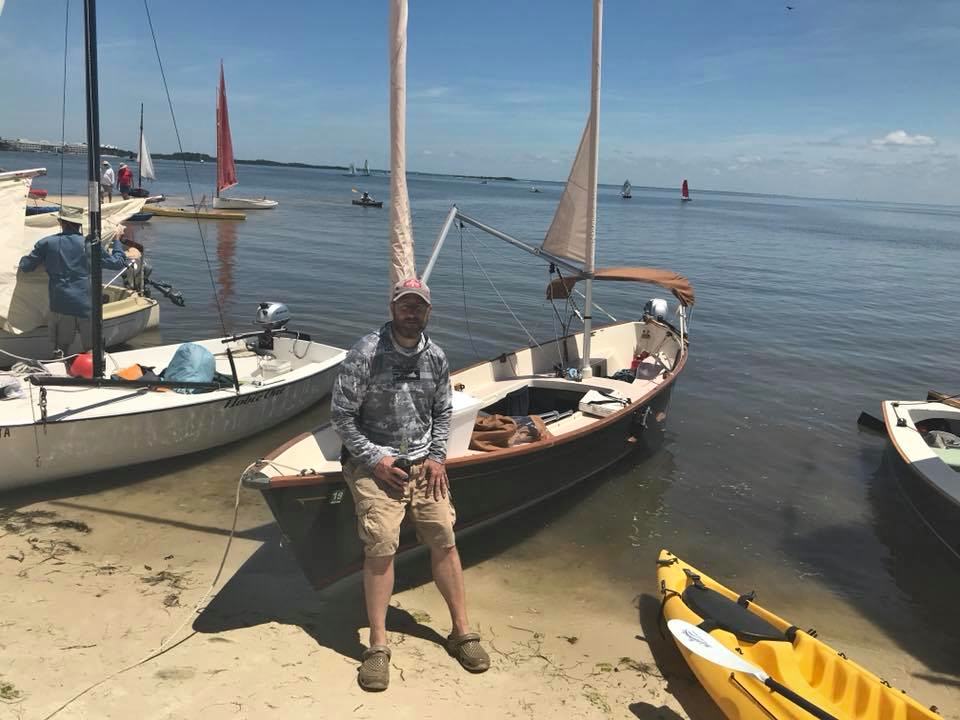 New Life Member Tom Dyll with his classic SeaPearl Mystique.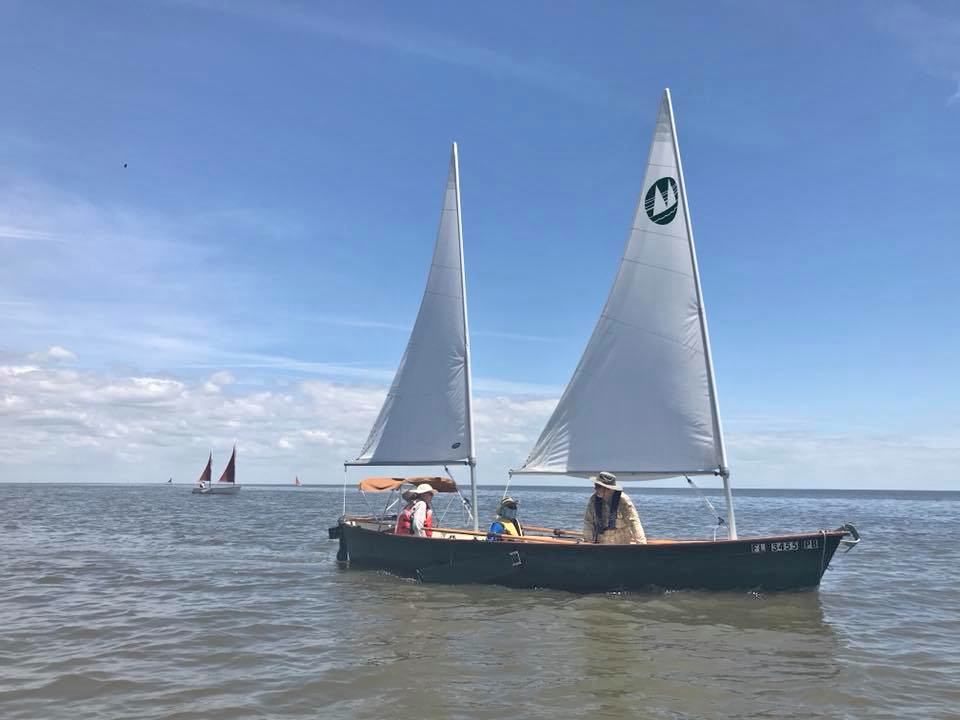 Richard Myers and his green SeaPearl 21.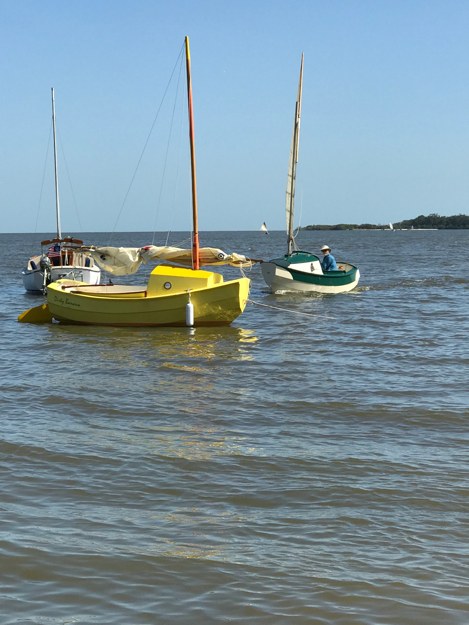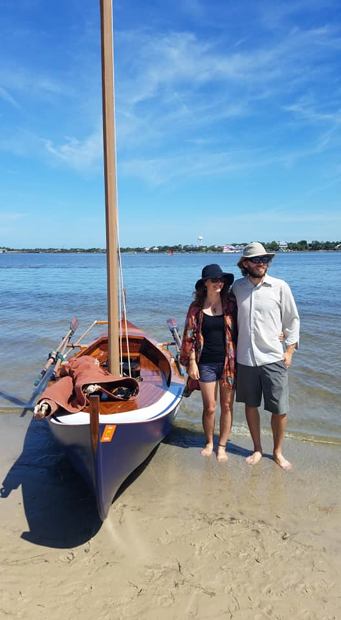 Richard Thompson's new Yellow SCAMP and Ron Hazard's SCAMP / This couple sailed their CLC Faering from Wisconsin to Mississippi!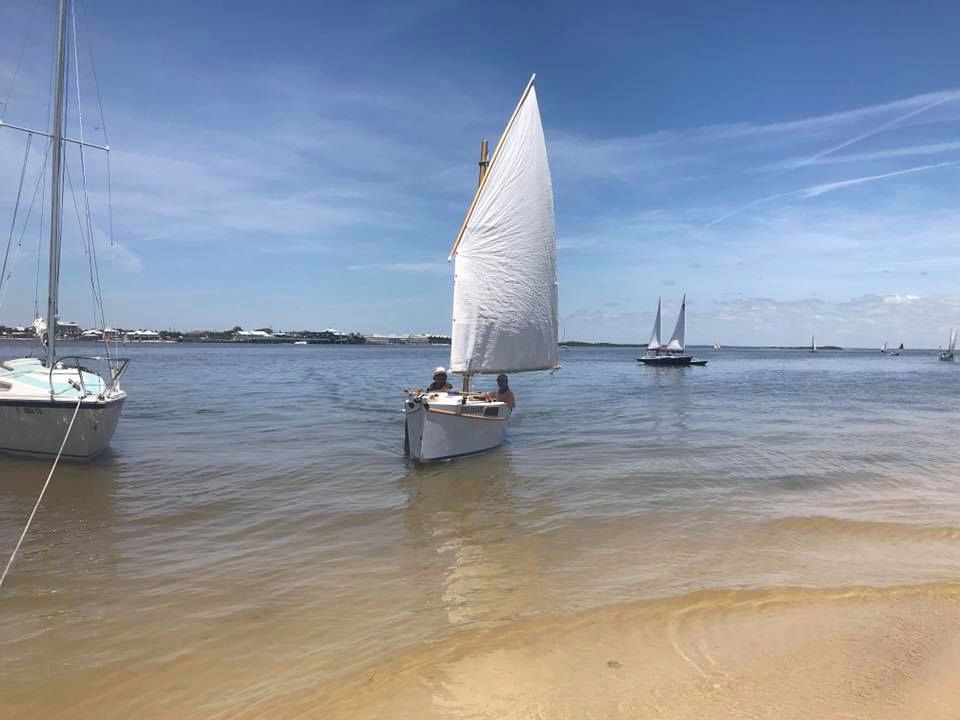 Ron Hoddinott and Lonnie Black sail Lonnie's AF3 into the beach.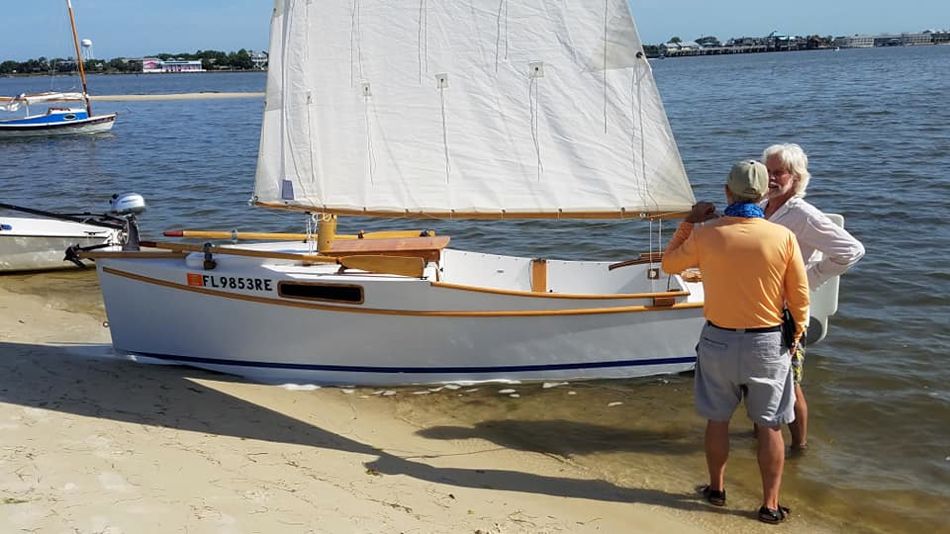 Ron sharing with Kirk Chamberlain - another new Squadron member.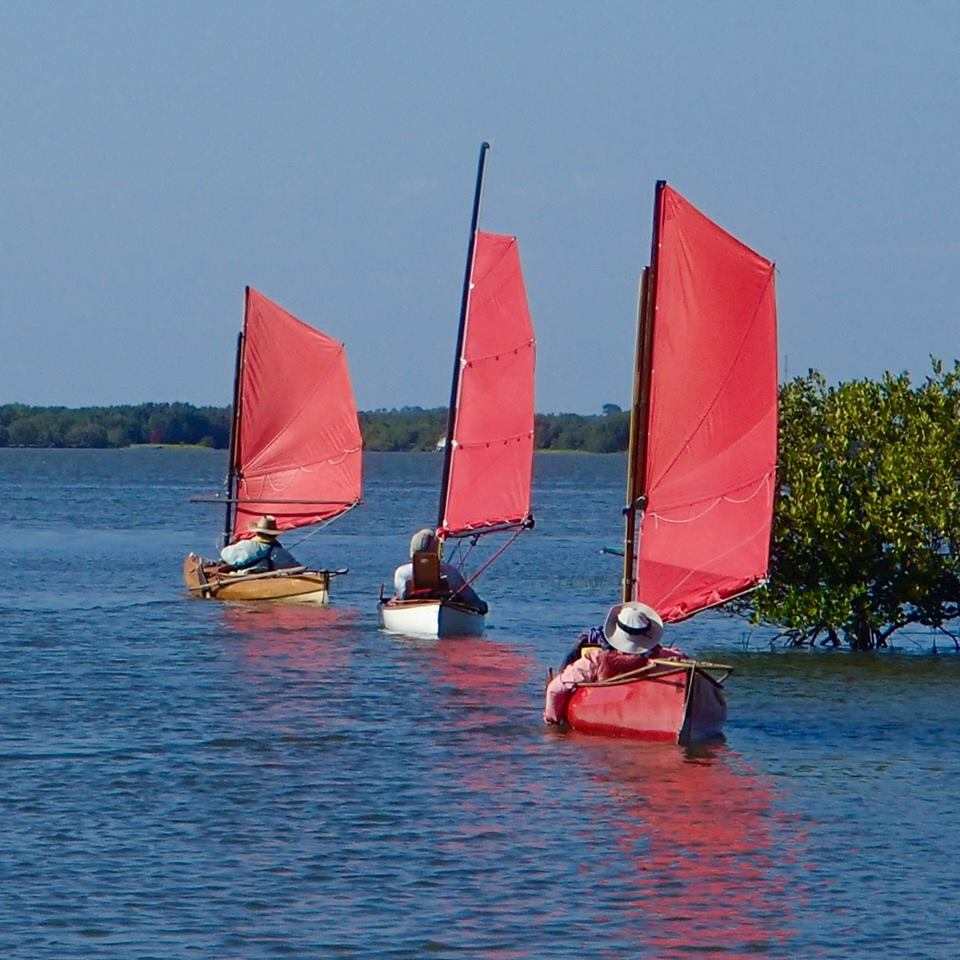 Sailing canoes play follow the leader - Hugh Horton in Buffelhead.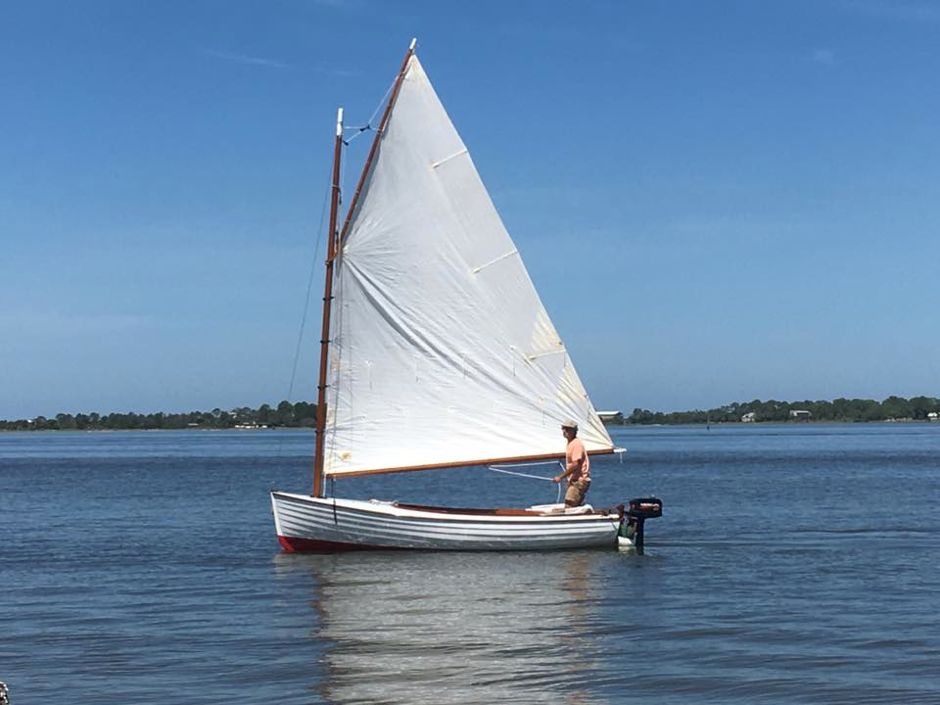 Tim Haney and the Marsh Cat.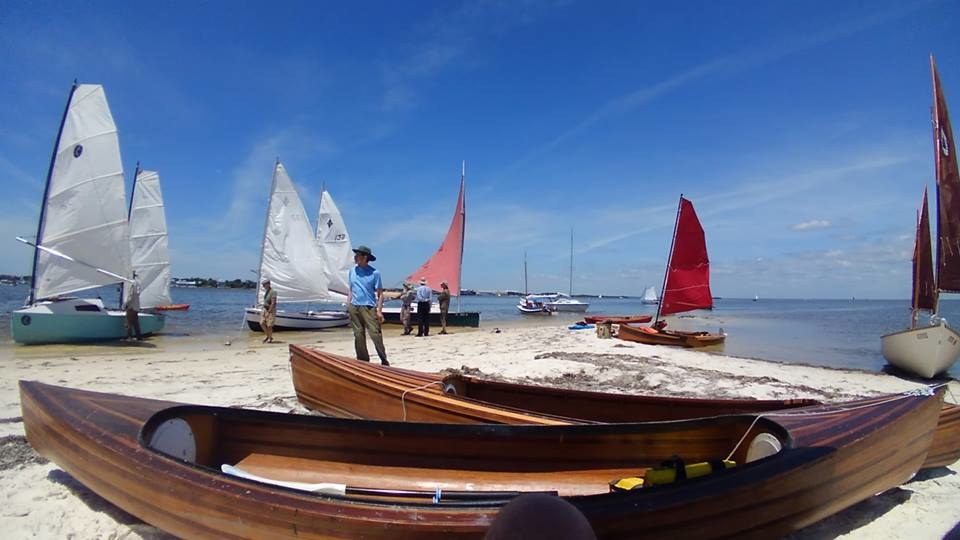 The point which divided the fleet on Atsena Otie. On left JF Bedard's EC racer ROG.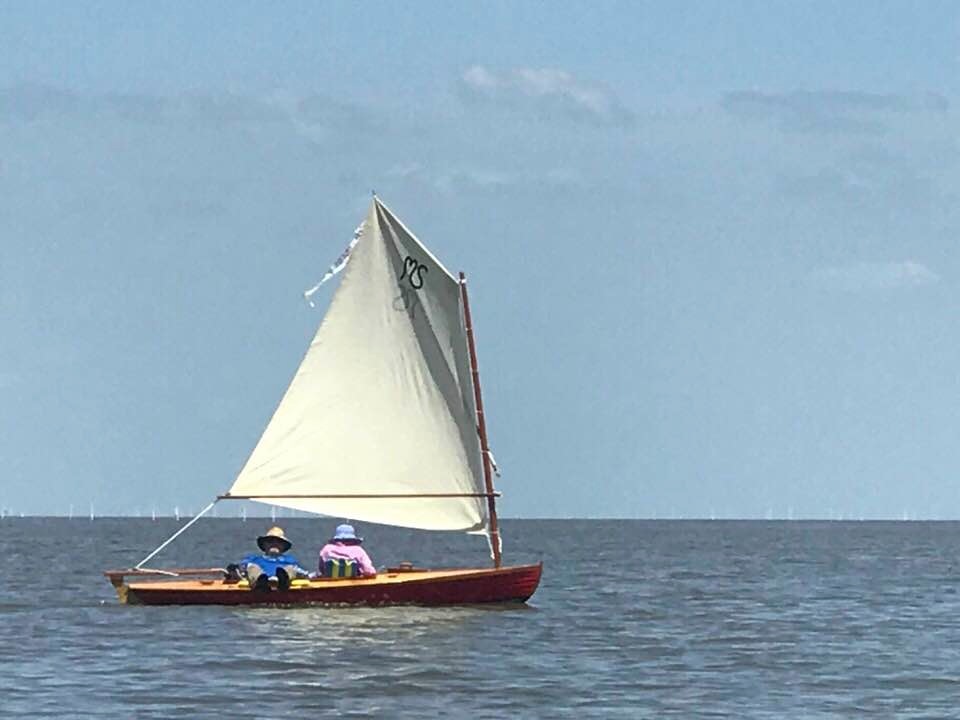 A Rex and Kathy Payne built Melonseed, I think.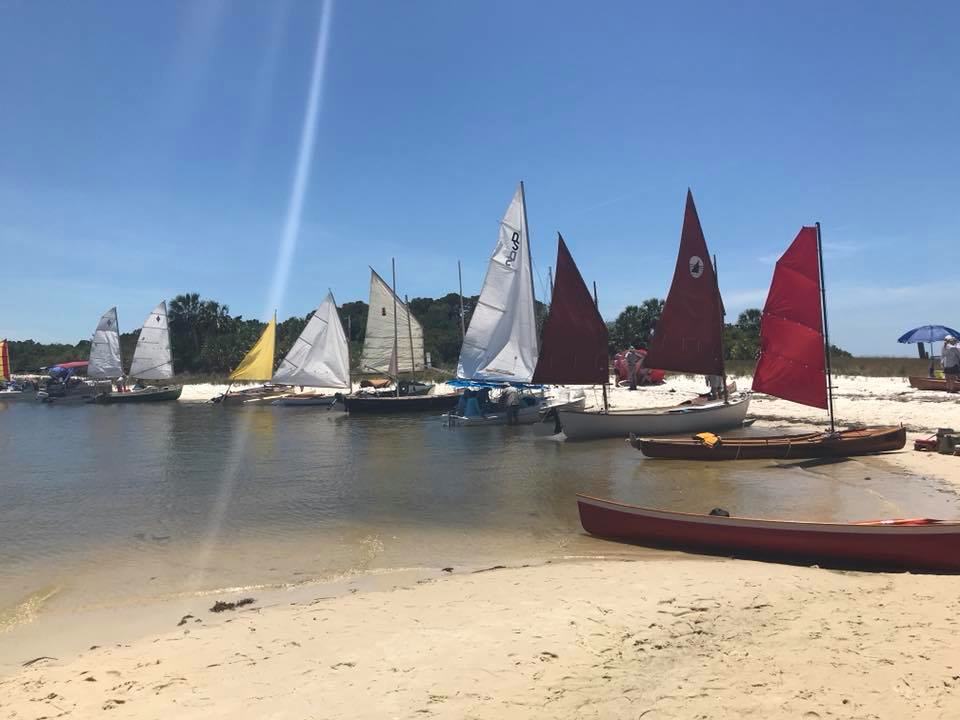 Stopping on the shore for a gam, or to wait for the breeze.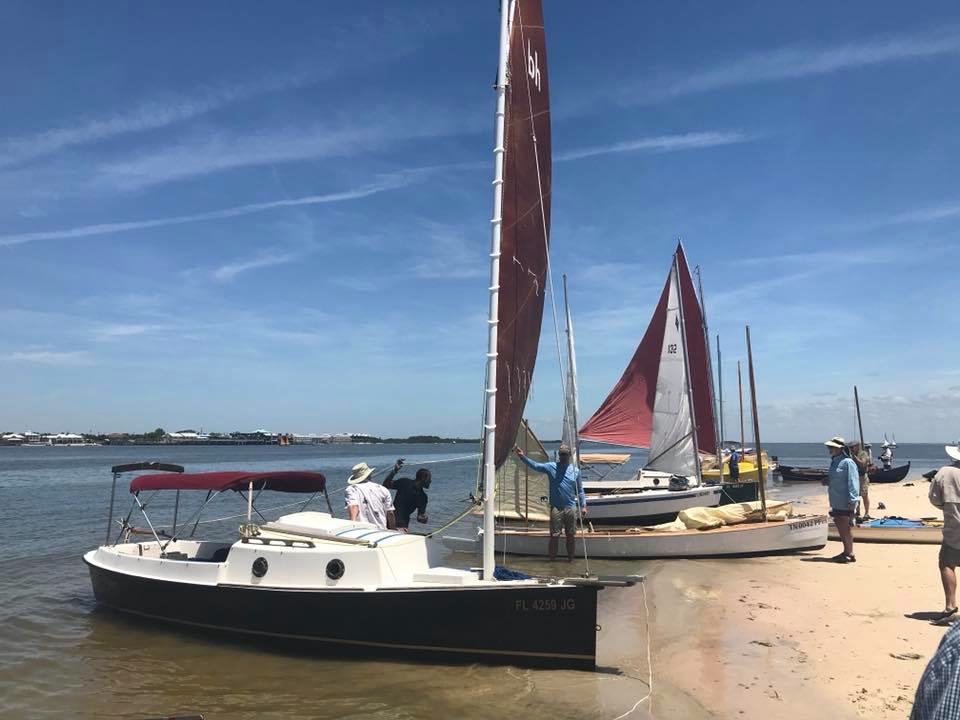 Steve's BayHen, and Doug Cameron's CLC Water Lust canoe.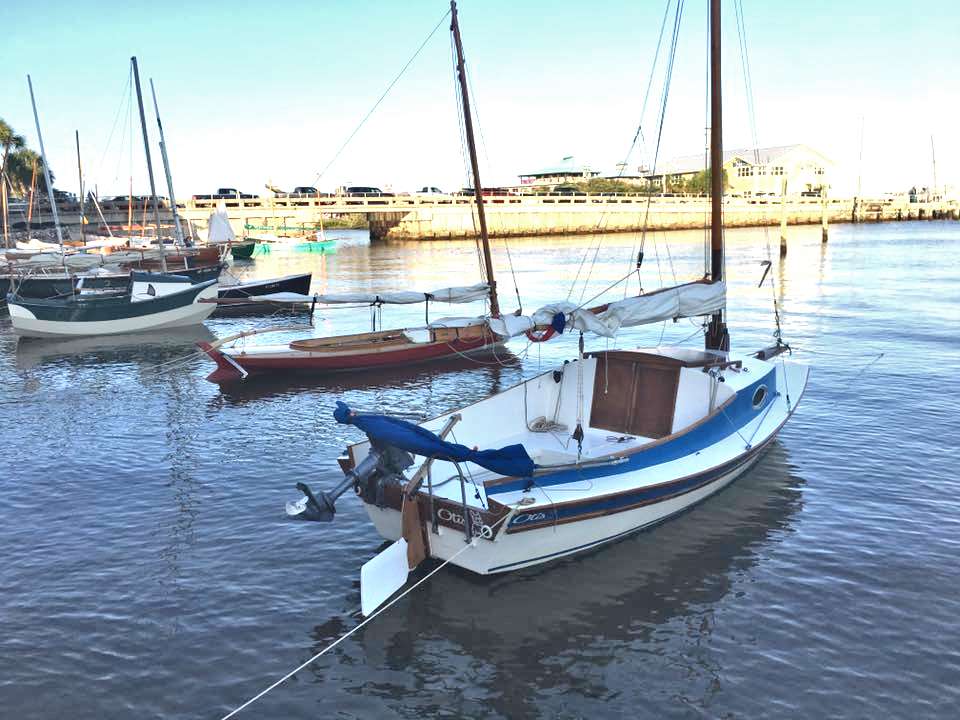 Scott Widmier's Otis - in front of the Island Place which is once again open for business.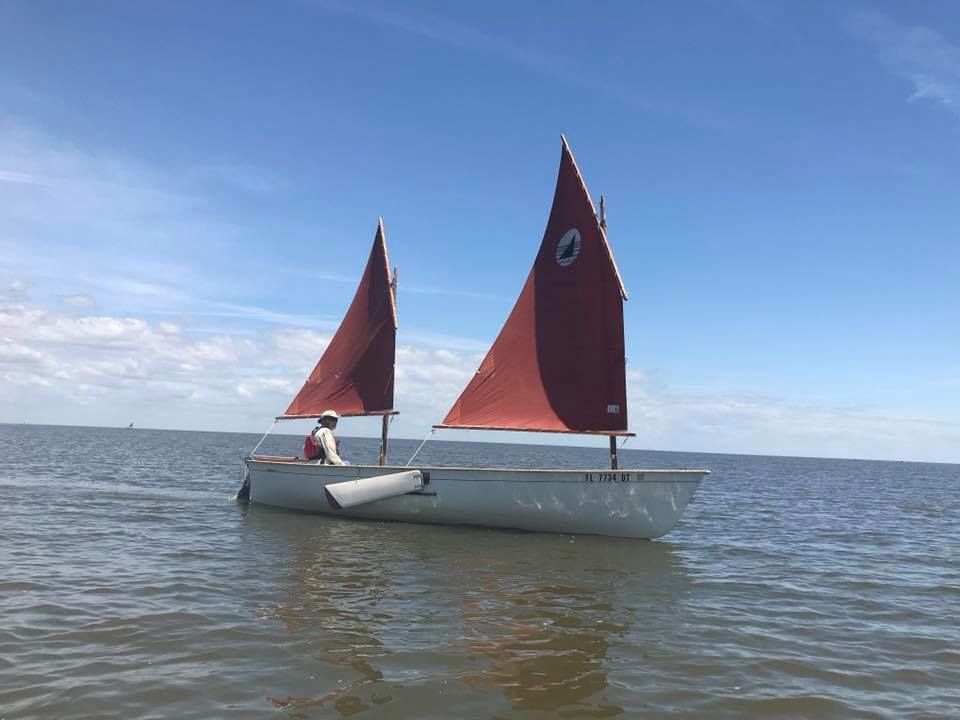 Lug rigged SeaPearl.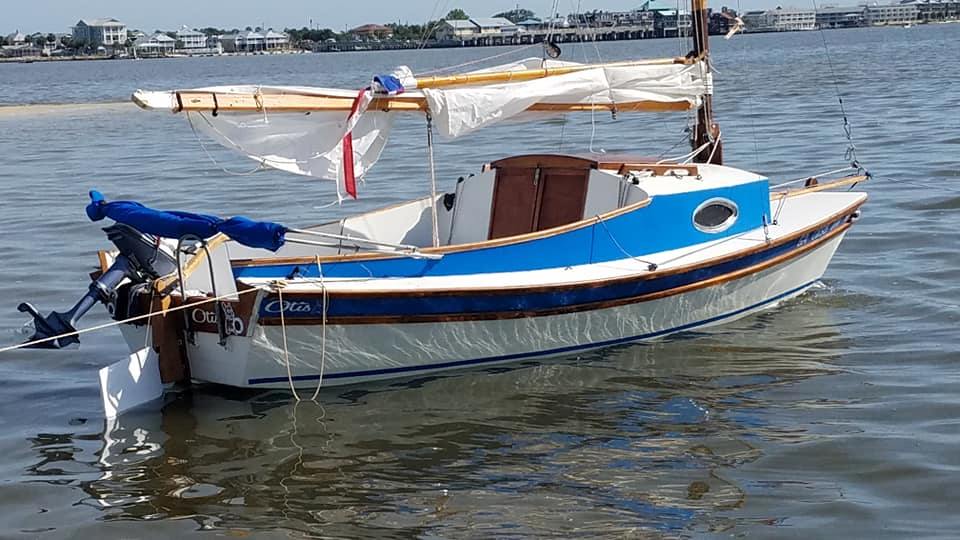 Close up of Otis.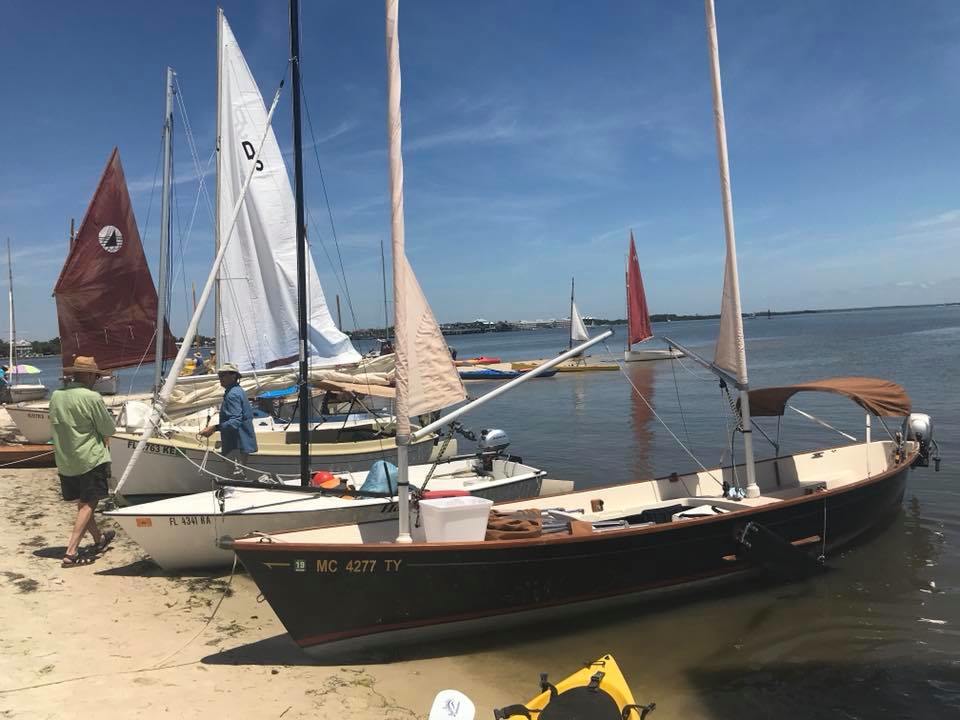 Mystique in foreground.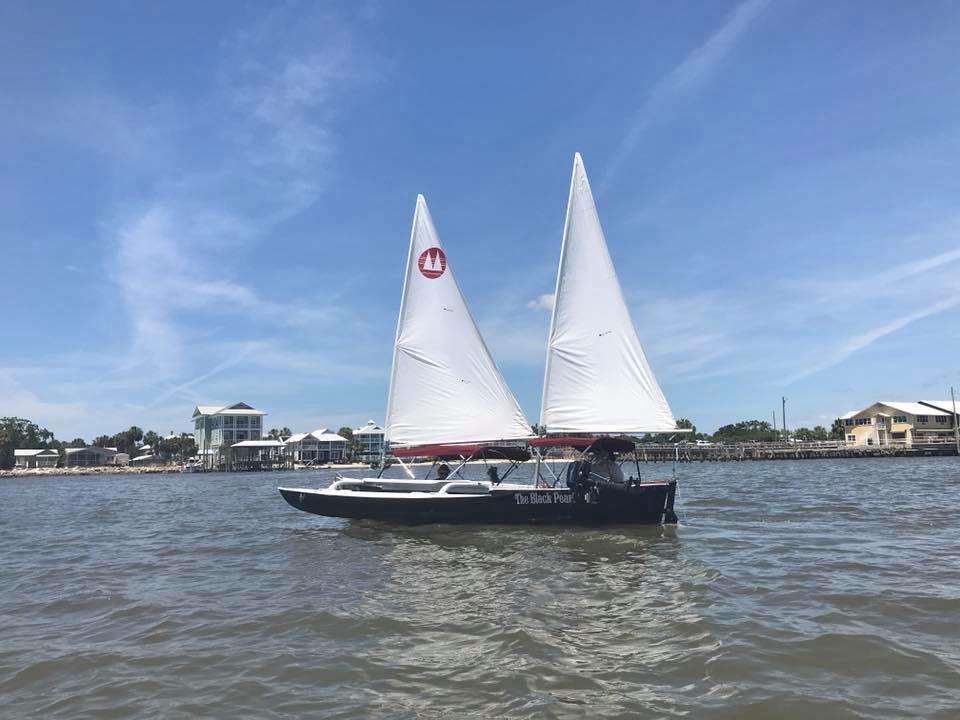 Ed and Becky's "The Black Pearl" - restored SeaPearl 21 Trimaran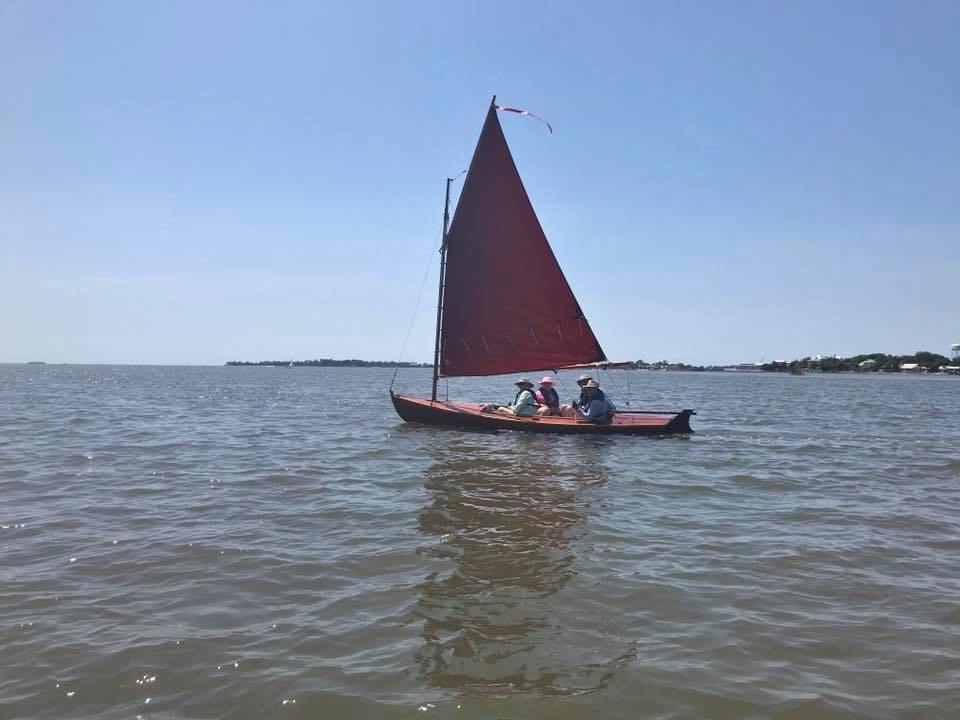 16 foot Melonseed, Passion, by Rex and Kathy Payne.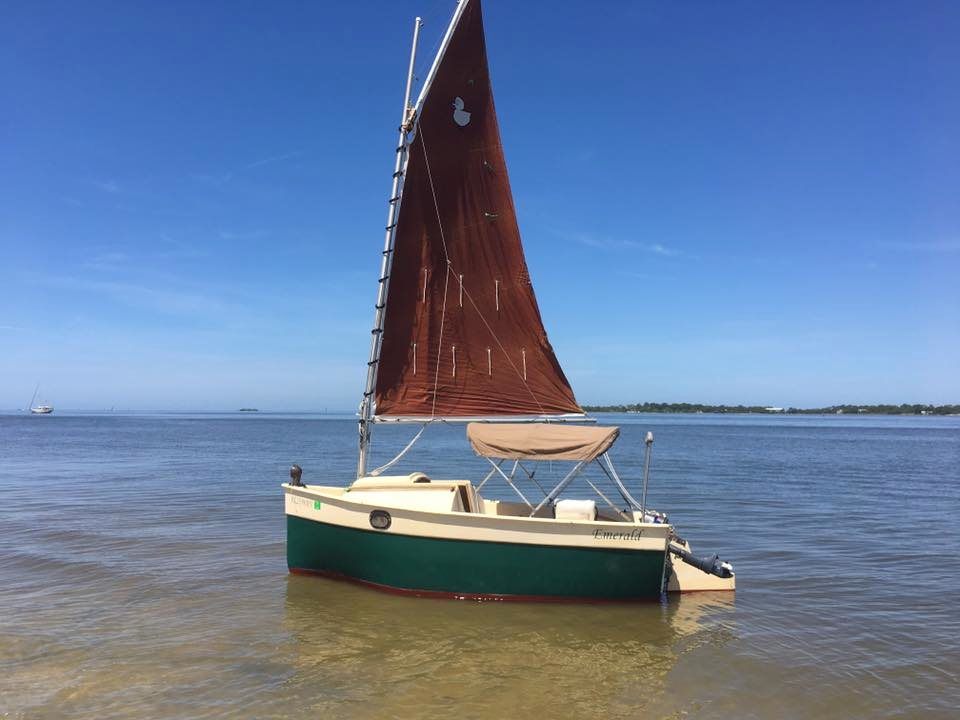 Mike Burwell's Peep Hen Emerald.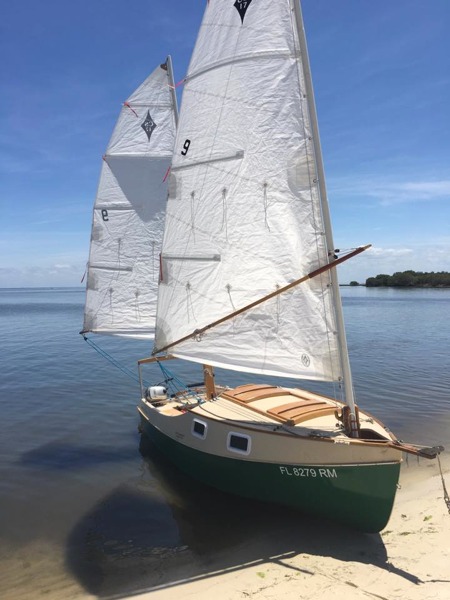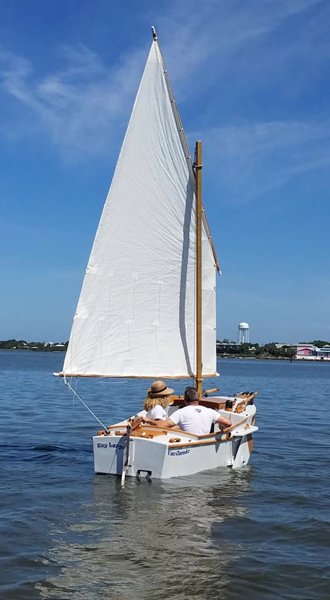 Core Sound 17 MK III and AF3, Vacilando, with Travis and Anna on a test sail.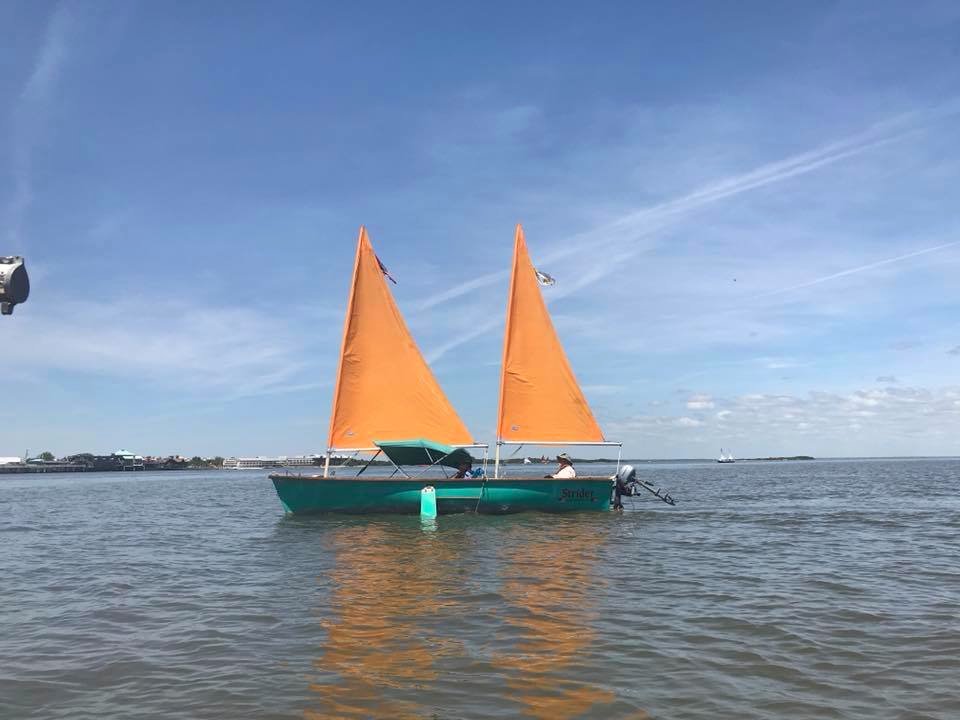 Strider - SeaPearl 21 moving well in the light puffs.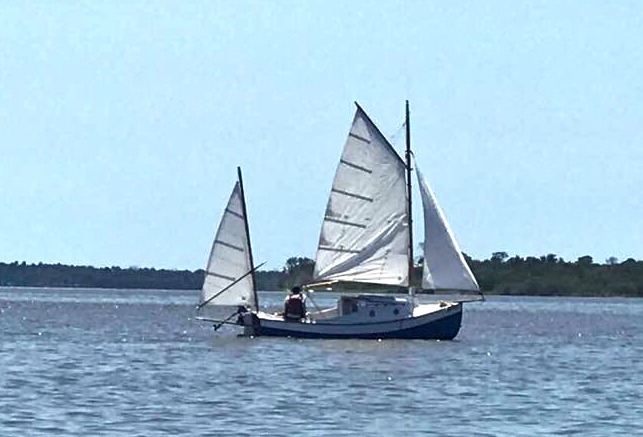 Bernard and Genise's Welsford Pathfinder.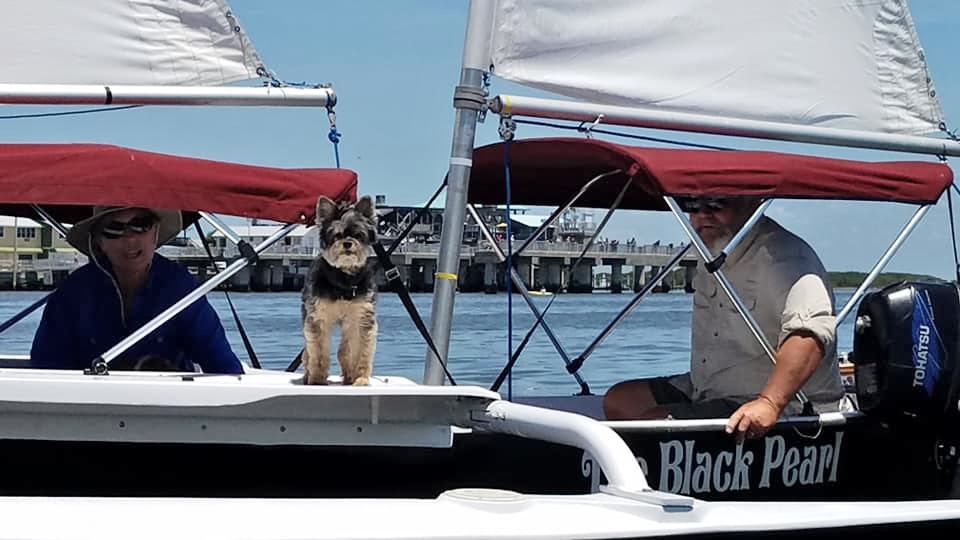 Duke the wonder dog aboard Ed and Becky's SeaPearl Tri!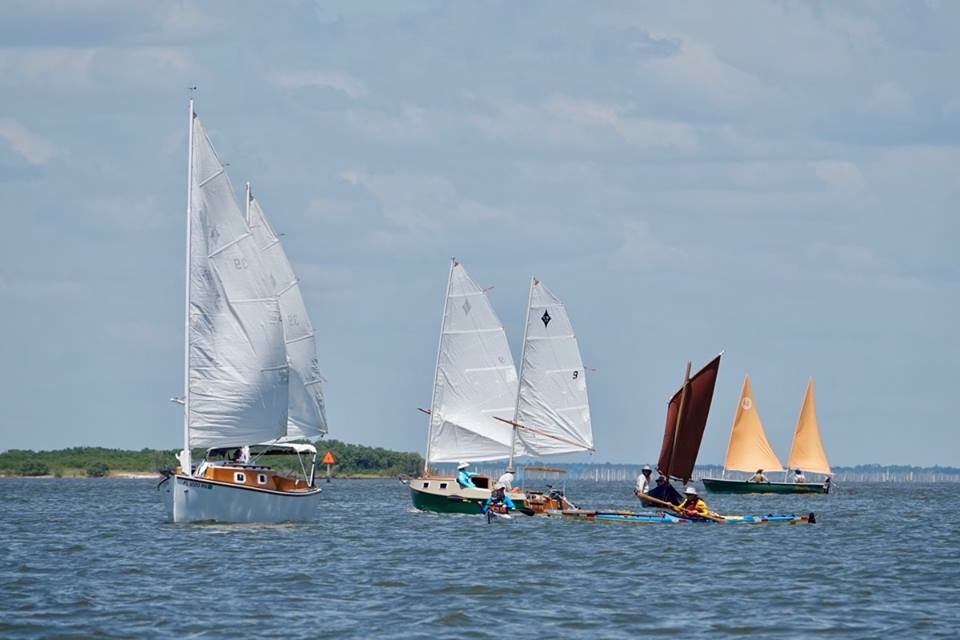 Traffic Jam!!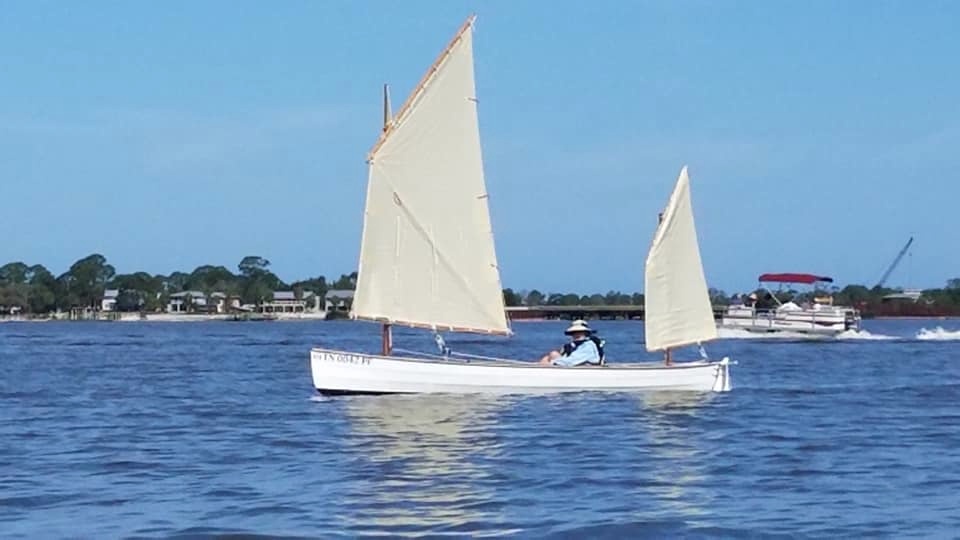 Doug Cameron in the Water Lust canoe by CLC.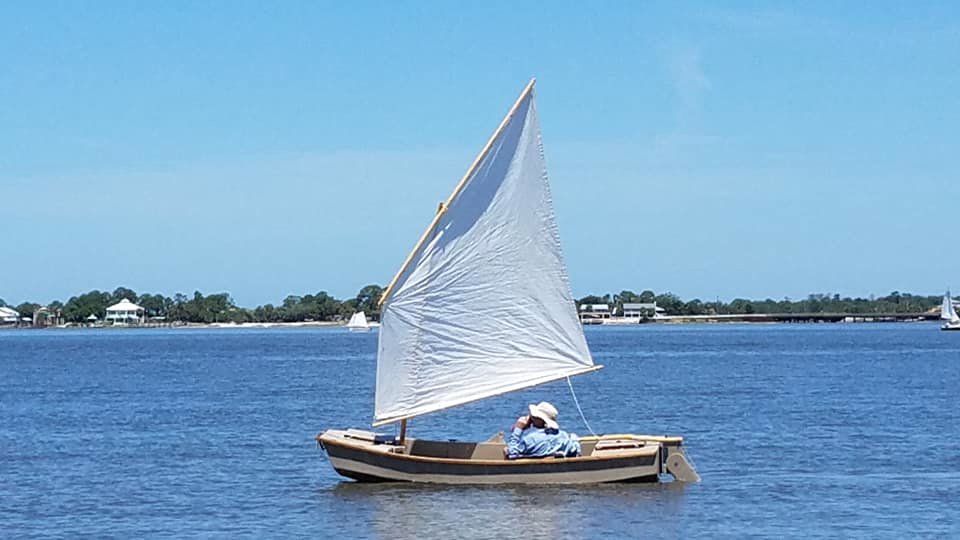 Michalek Piccup Pram!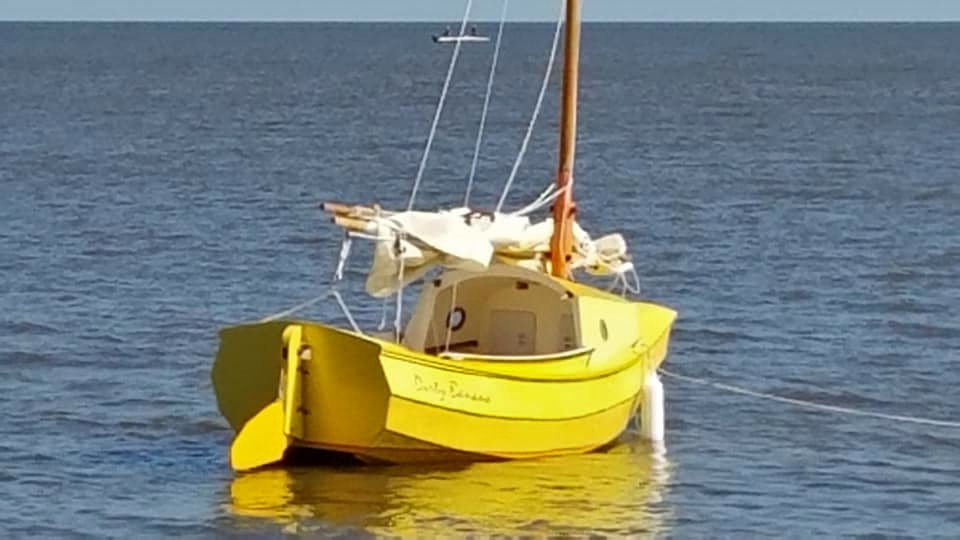 Richard Thompson's SCAMP - Dirty Bananas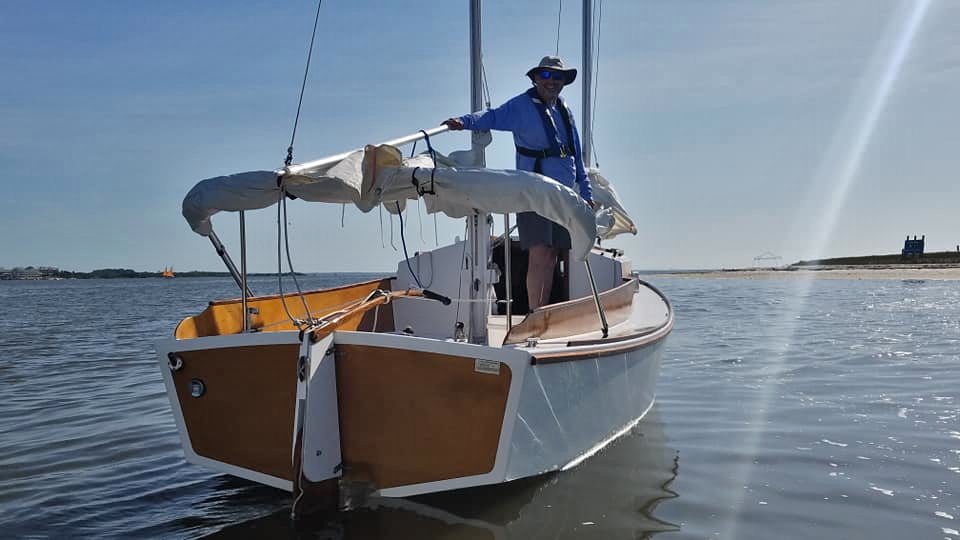 Niels Wade's B&B Princess 22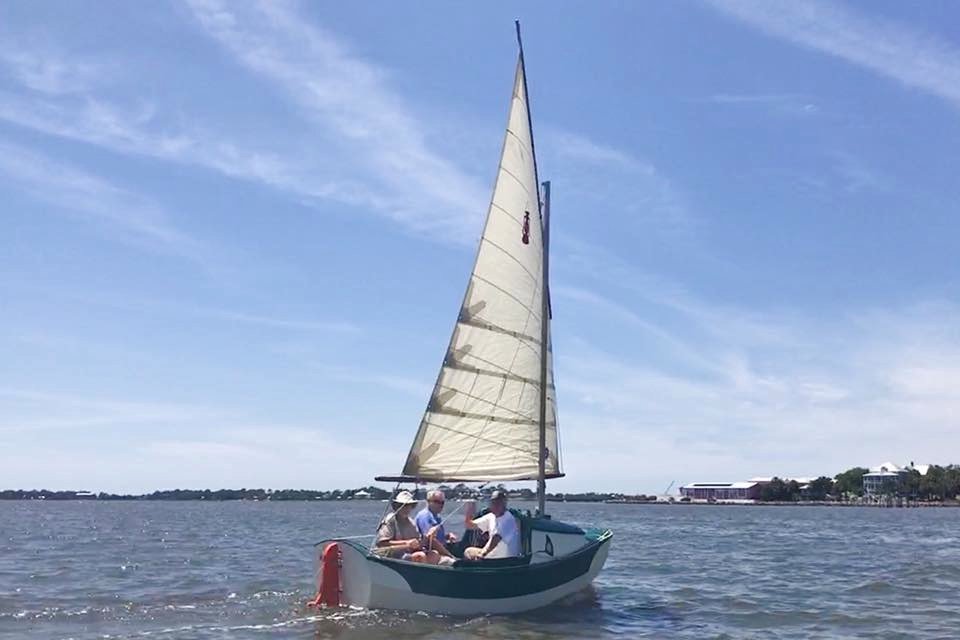 Rob's SCAMP "Puffin"with passengers!
Anna and Travis enjoying Lonnie's AF3- Vacilando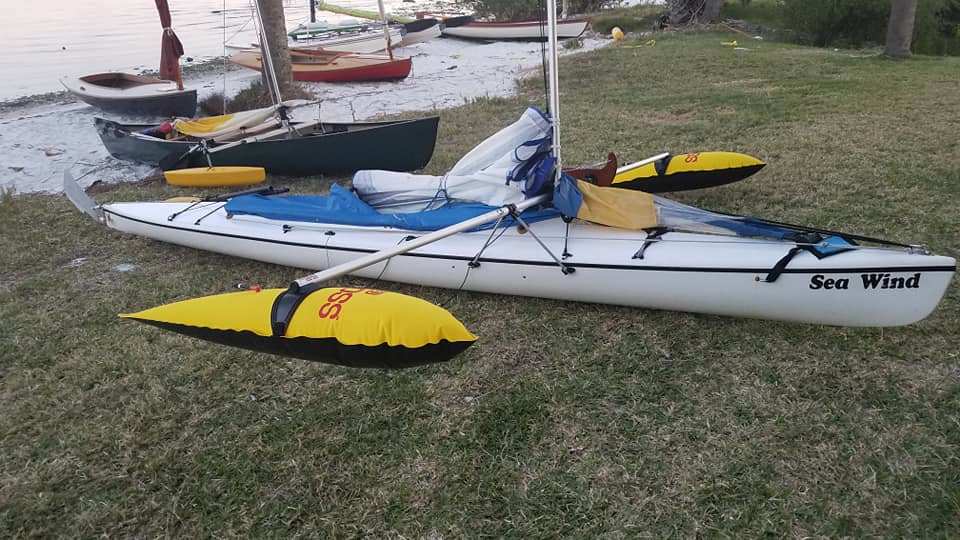 Roger Sanderson's Kruger Sea Wind with BOSS rig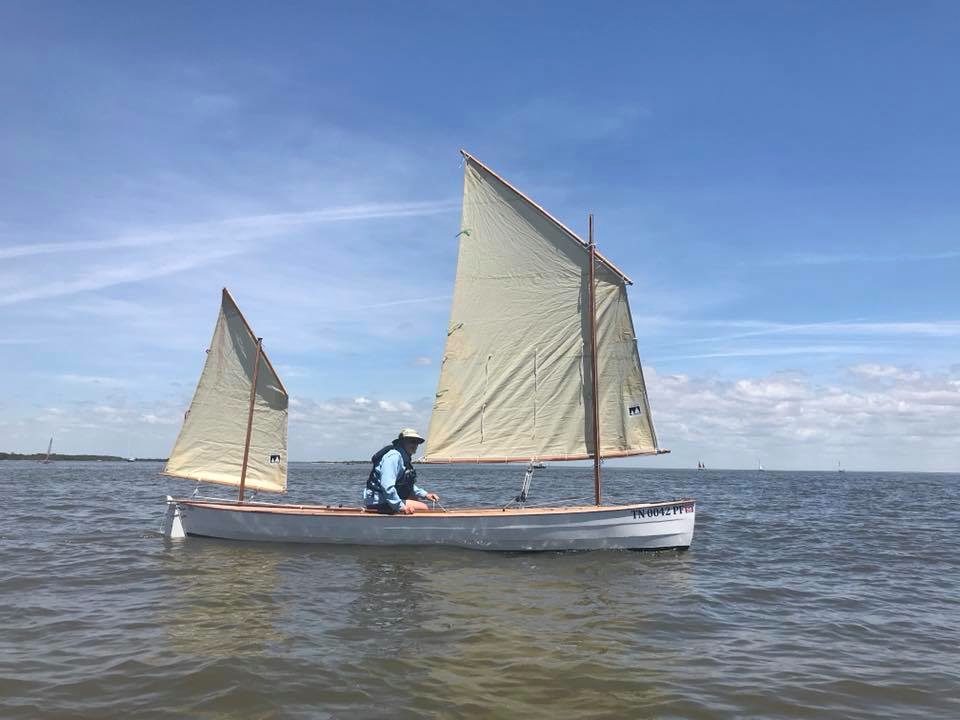 Doug and his Water Lust Canoe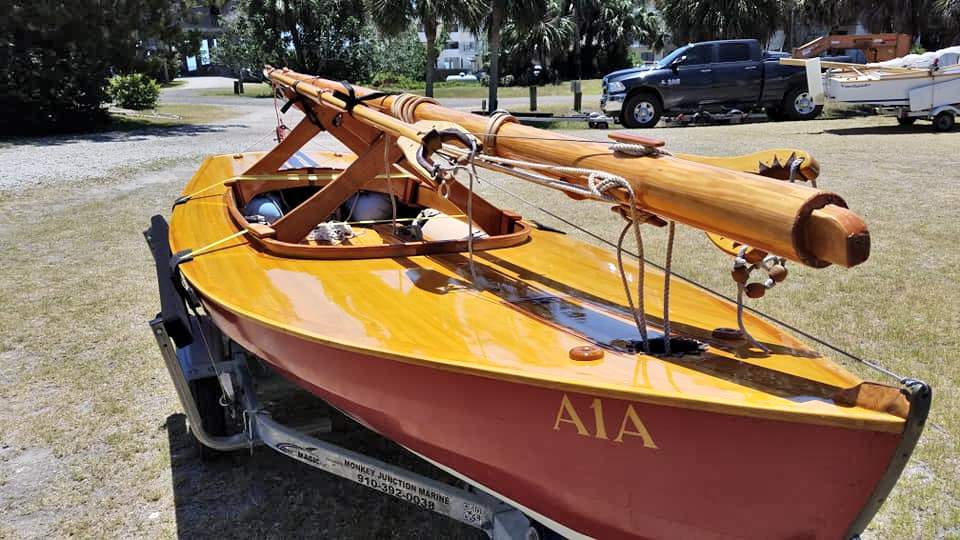 Lovely Melonseed owned by Fairley Brinkley of Dunedin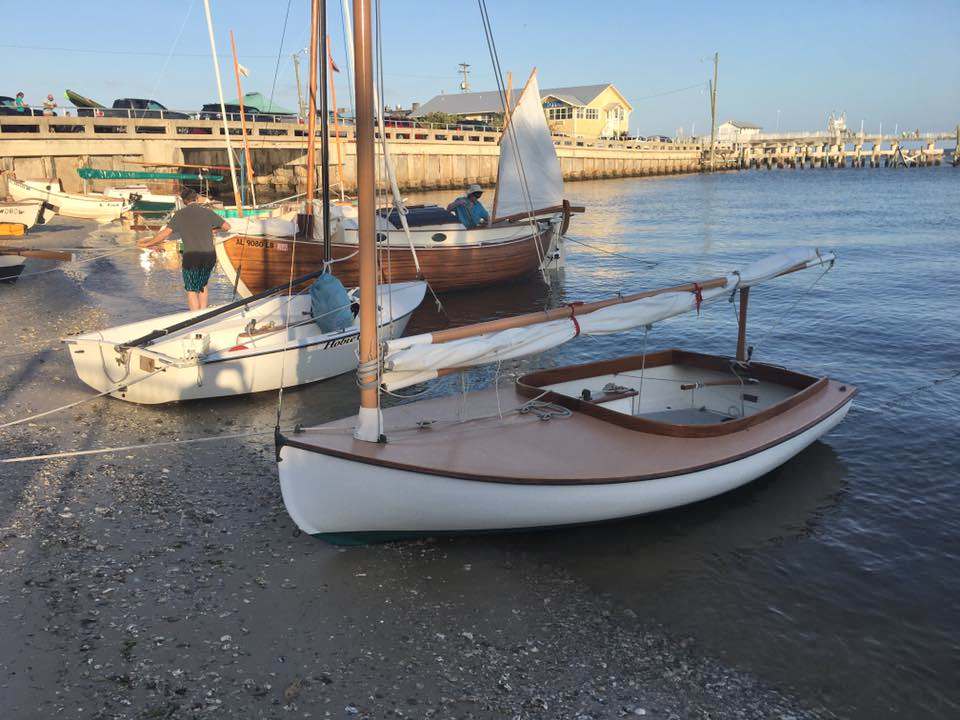 Sarasota Cat owned by Glenn Osoling.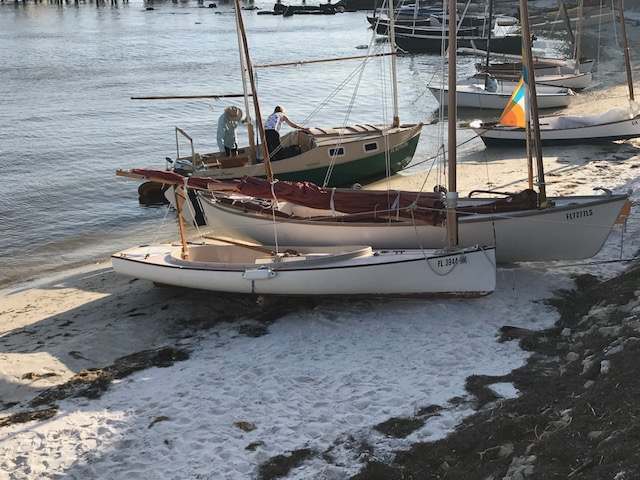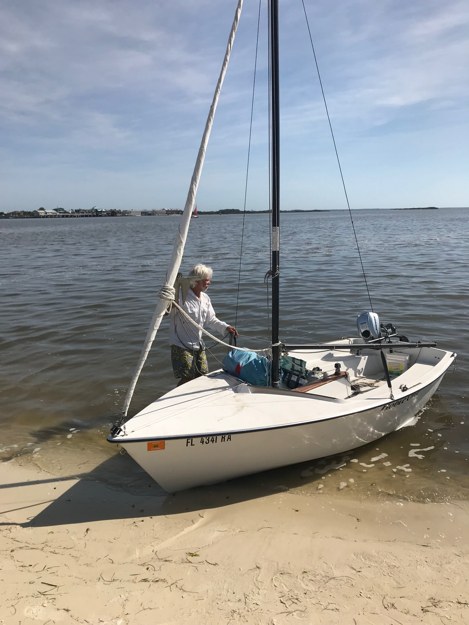 Menger 15 Cat and Prototype Pearl / Kirk Chamberlain and Hobie 14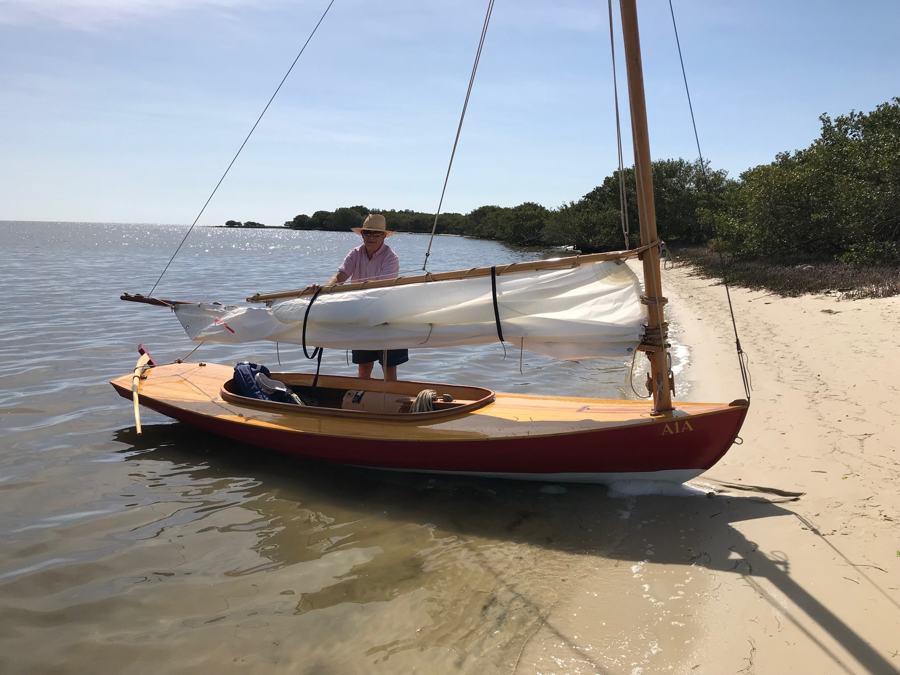 Fairly Brinkley and his Melonseed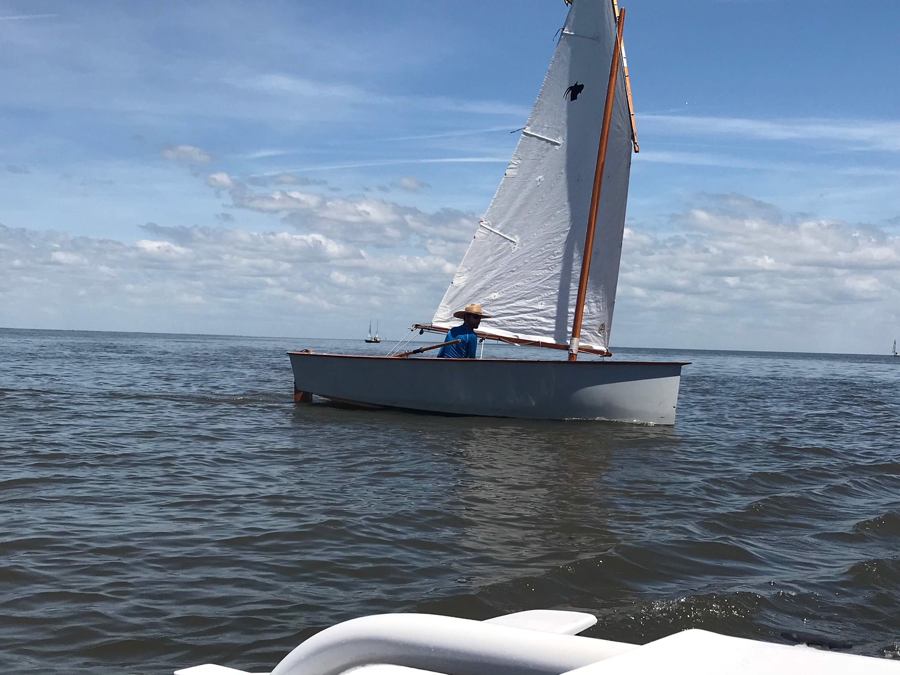 Simon Lewandowski and his Goat Island Skiff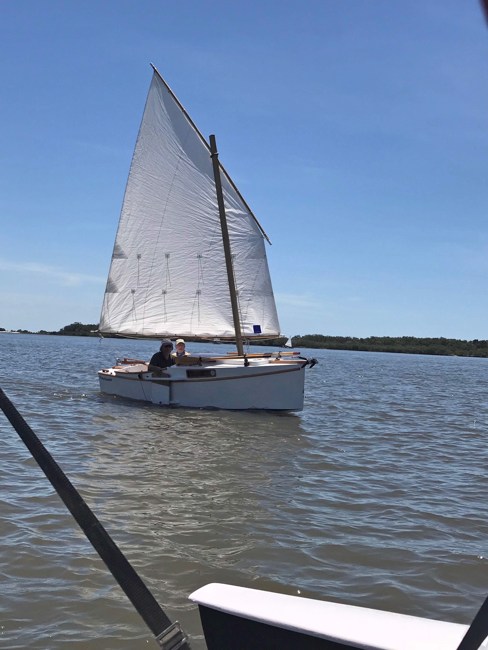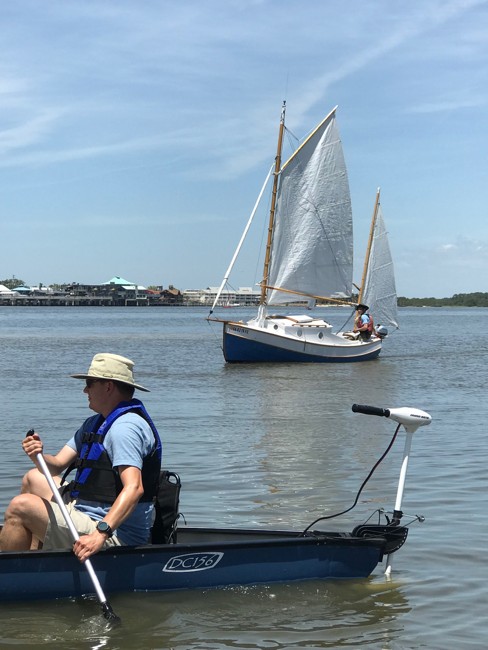 Ron and Lonnie sailing the AF3 / and Bernard sailing the Pathfinder to the beach.
Tom Dyll and Mystique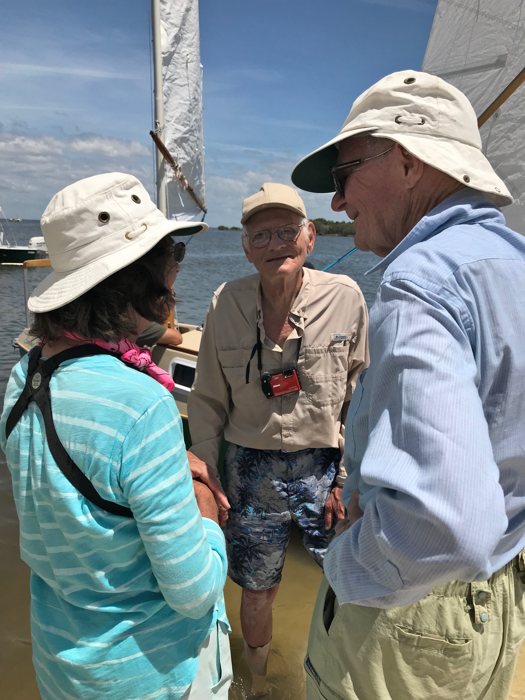 Ida Little - Jim Brown - Michael Walsh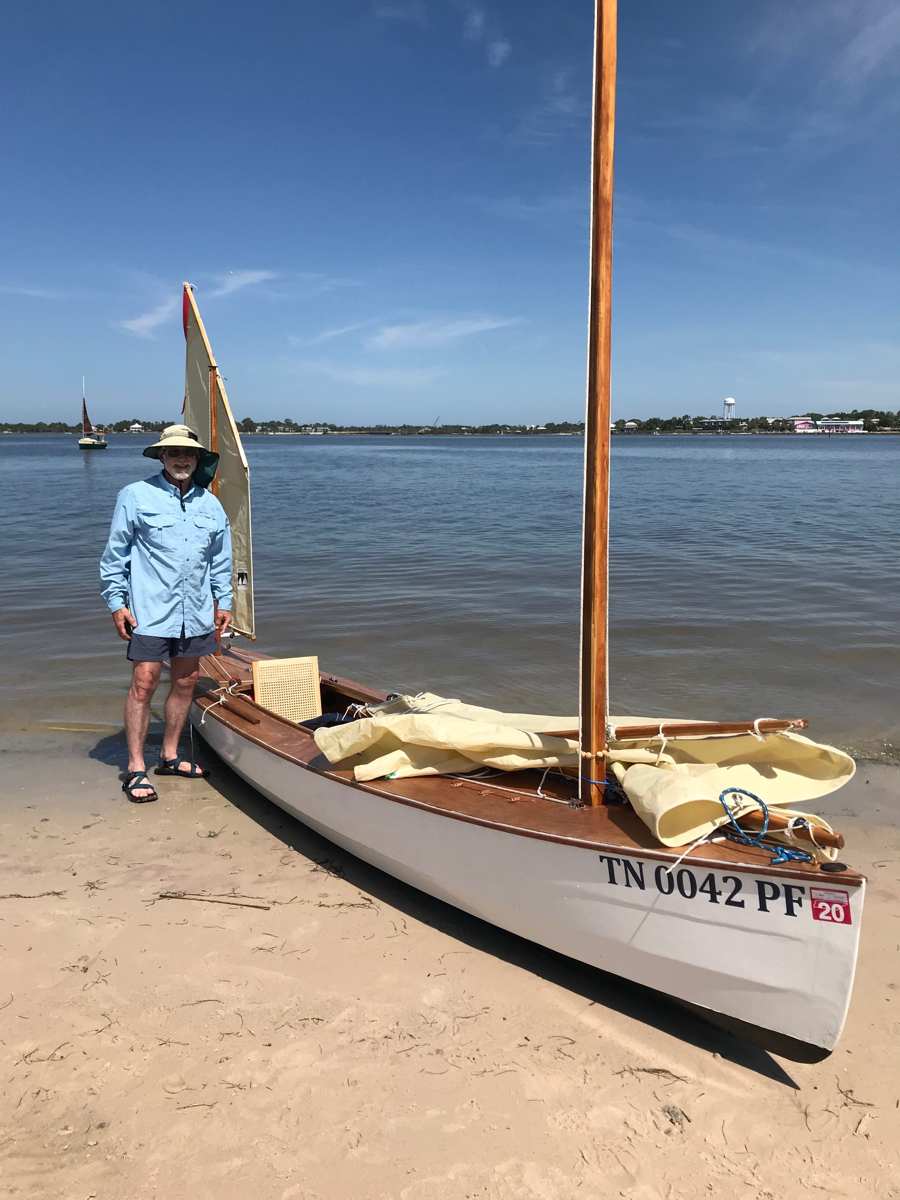 Doug Cameron and CLC Water Lust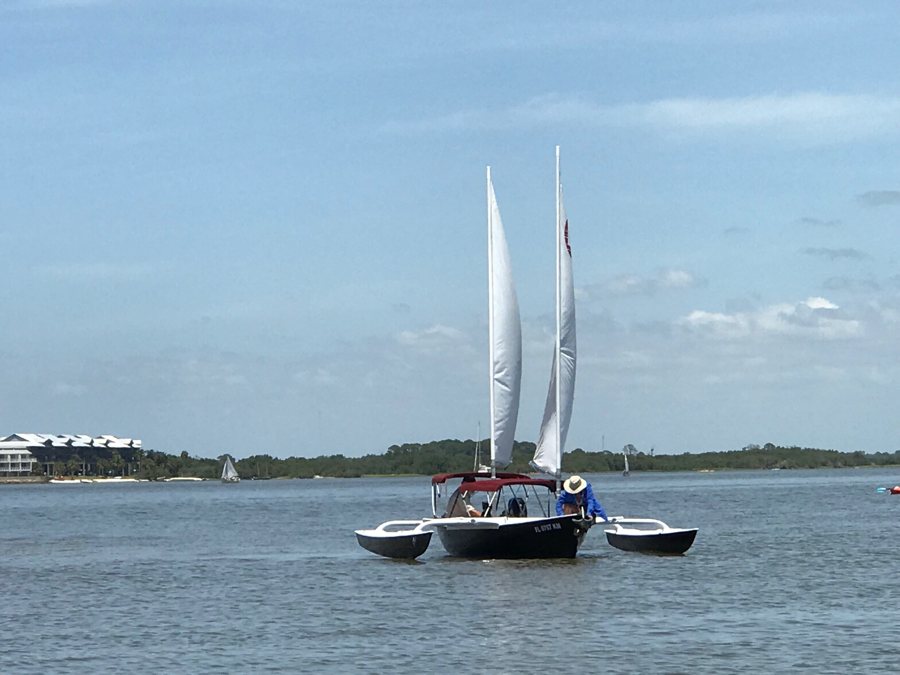 Ed and Becky's SeaPearl Trimaran
Dirty Bananas, and B&B Princess 22
The Faering - by CLC design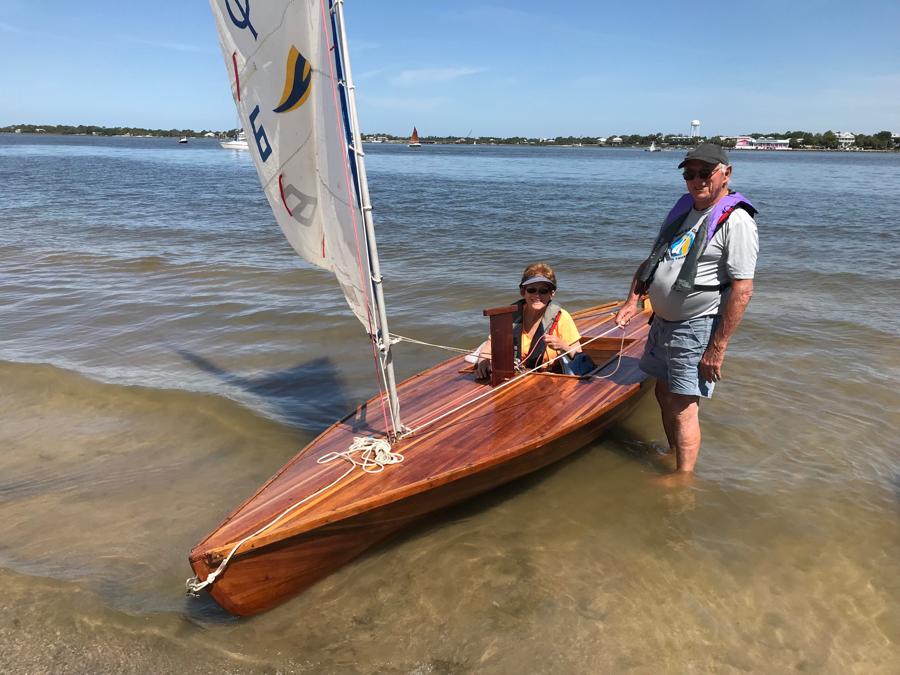 Gil Walker and his own designed strip planker.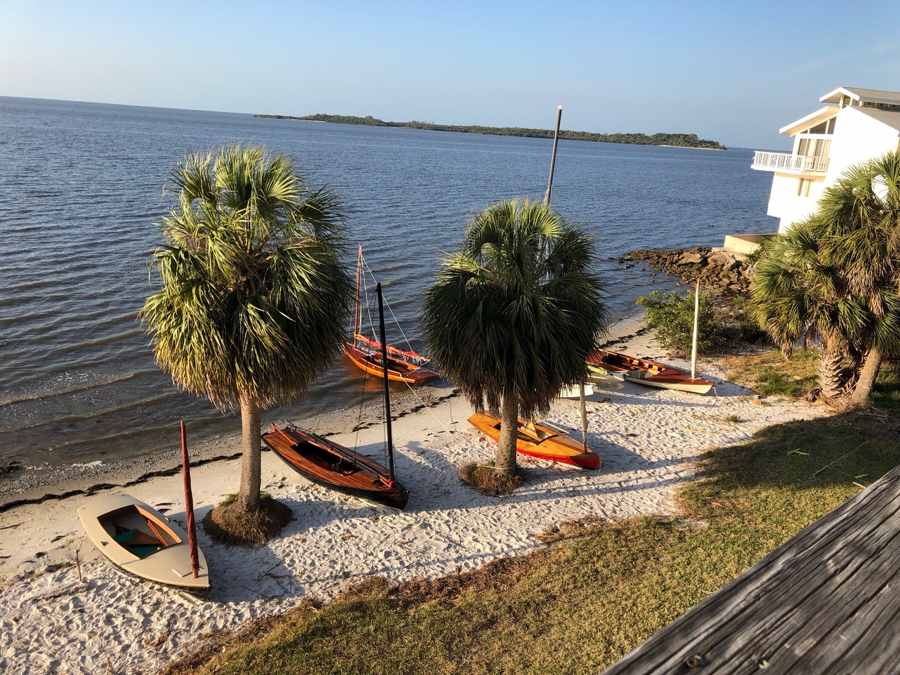 Melonseed Central beach - by the Old Fenimore Mill Condo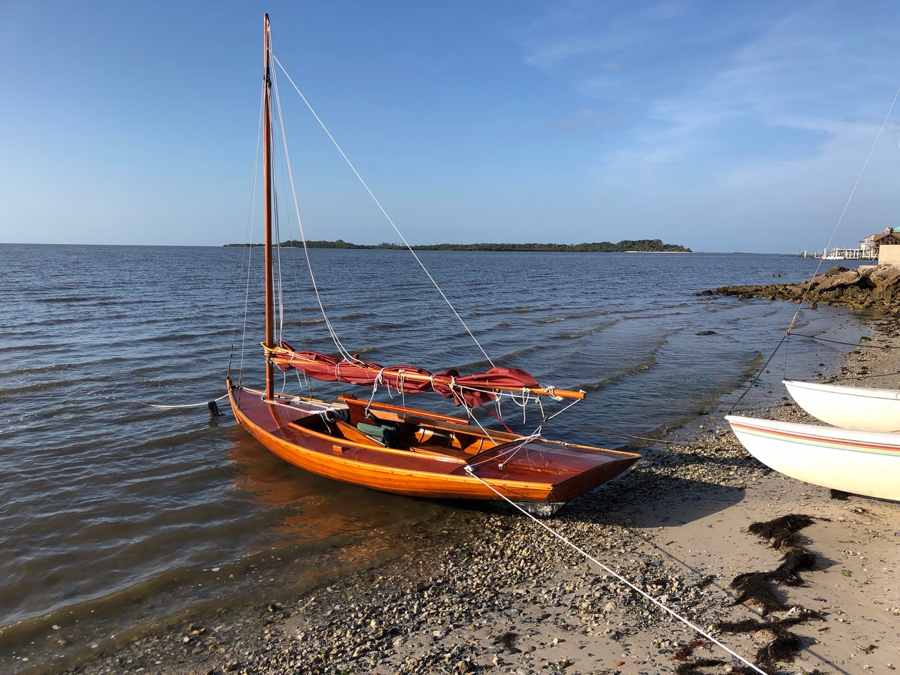 Rex and Kathy's Barto Melonseed - Passion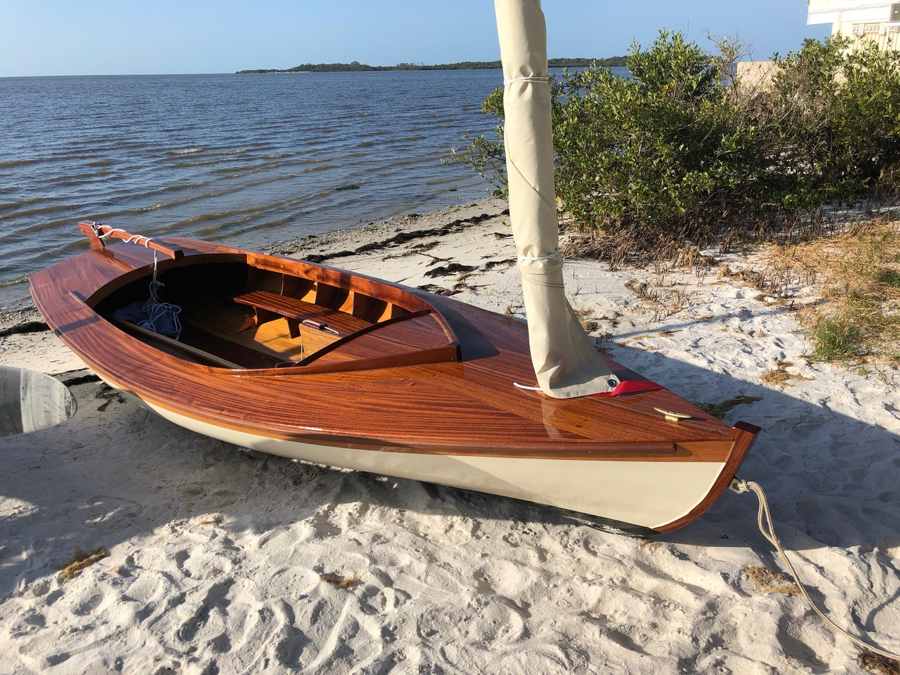 Ray Bauman's Barto Melonseed Allure Too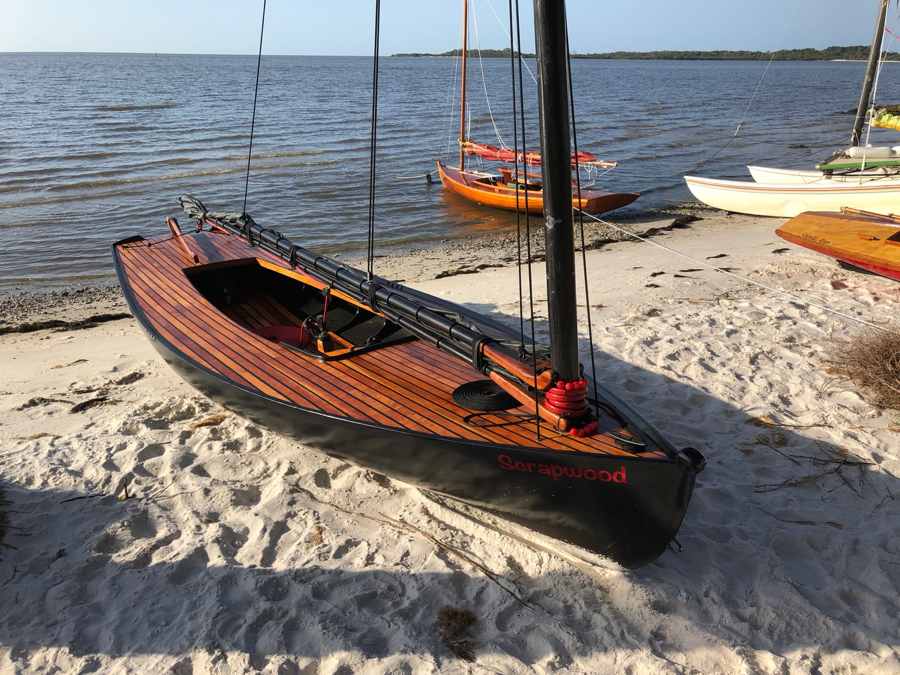 Kevin and Tina's Cortez Melonseed Scrapwood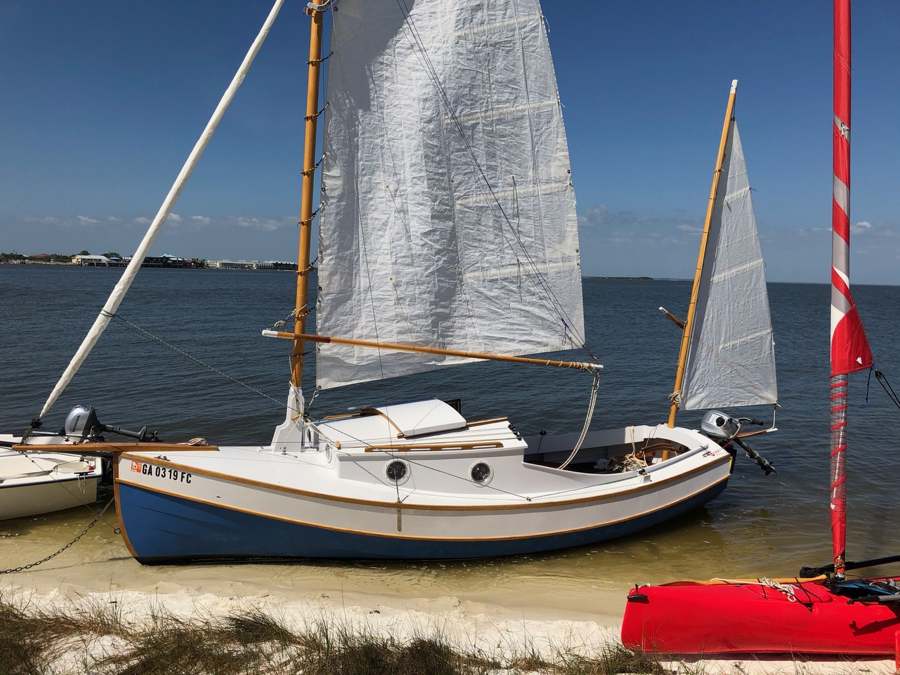 Bernard and Genise's Pathfinder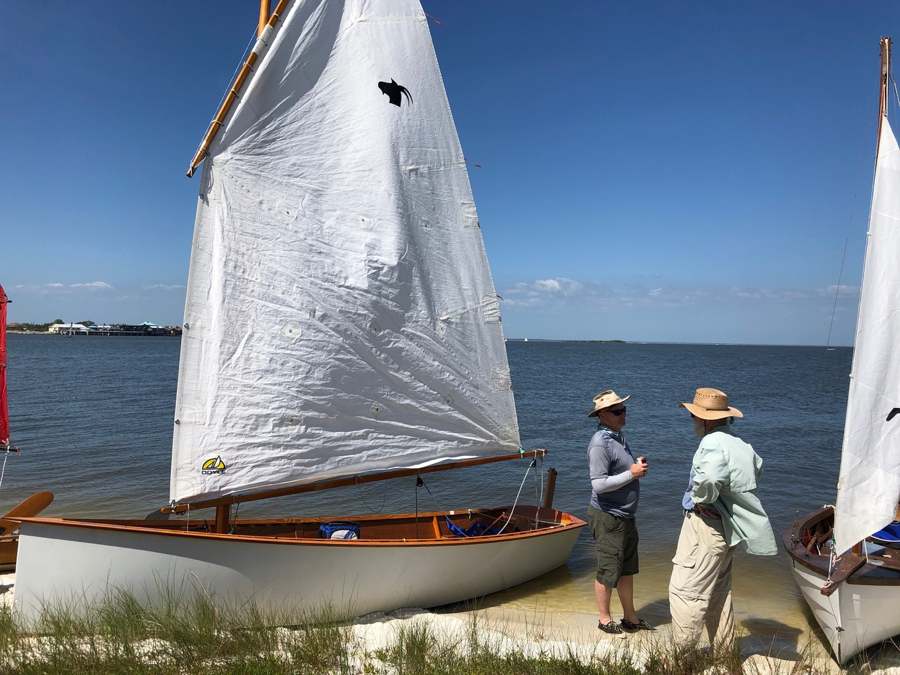 Simon's Goat Island Skiff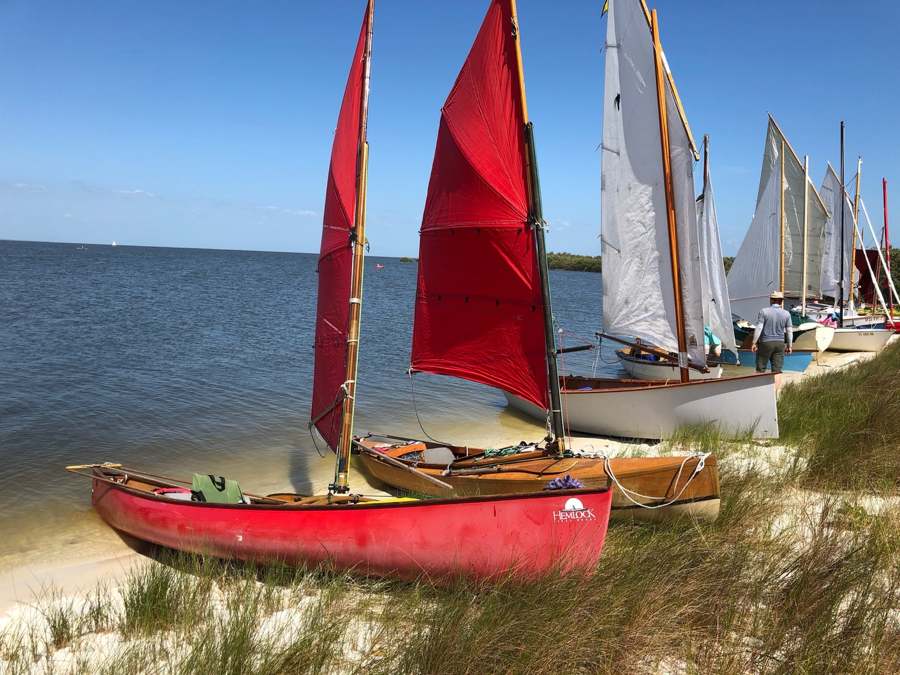 Bill Ling's sailing canoe and Hugh's Bufflehead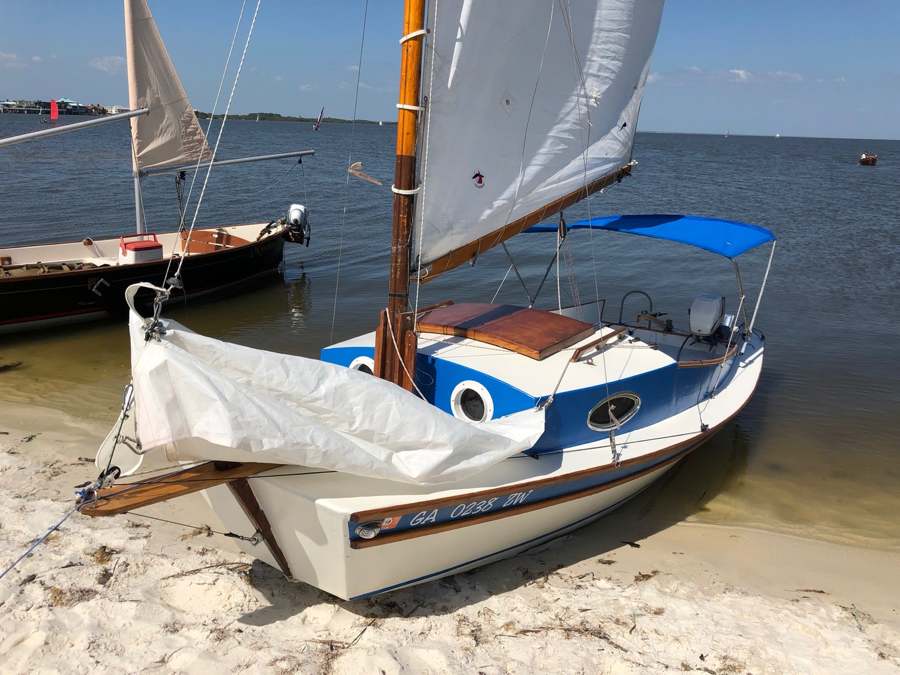 Scott Widmier's Otis.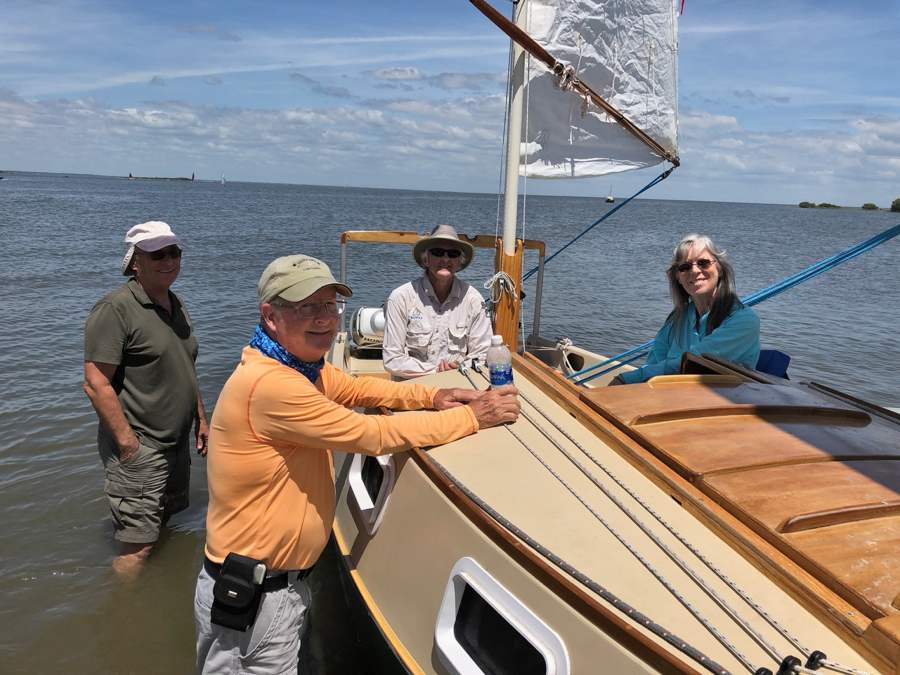 Lonnie, Ron. Dale and Kristi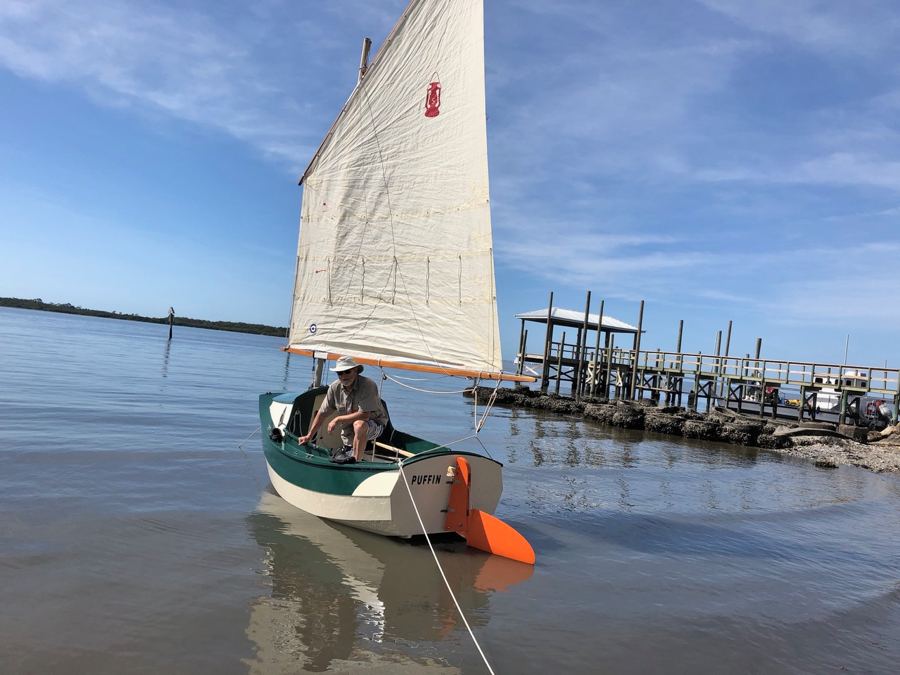 Rob Hazard's SCAMP Puffin.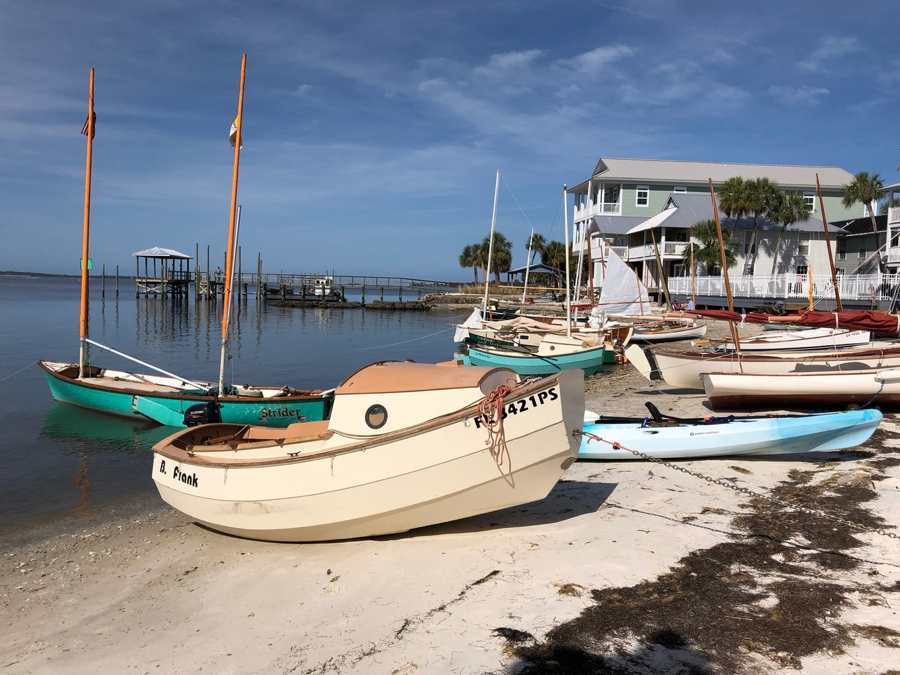 SCAMP #6 B. Frank sailed by Steve Haines - and Island Place Beach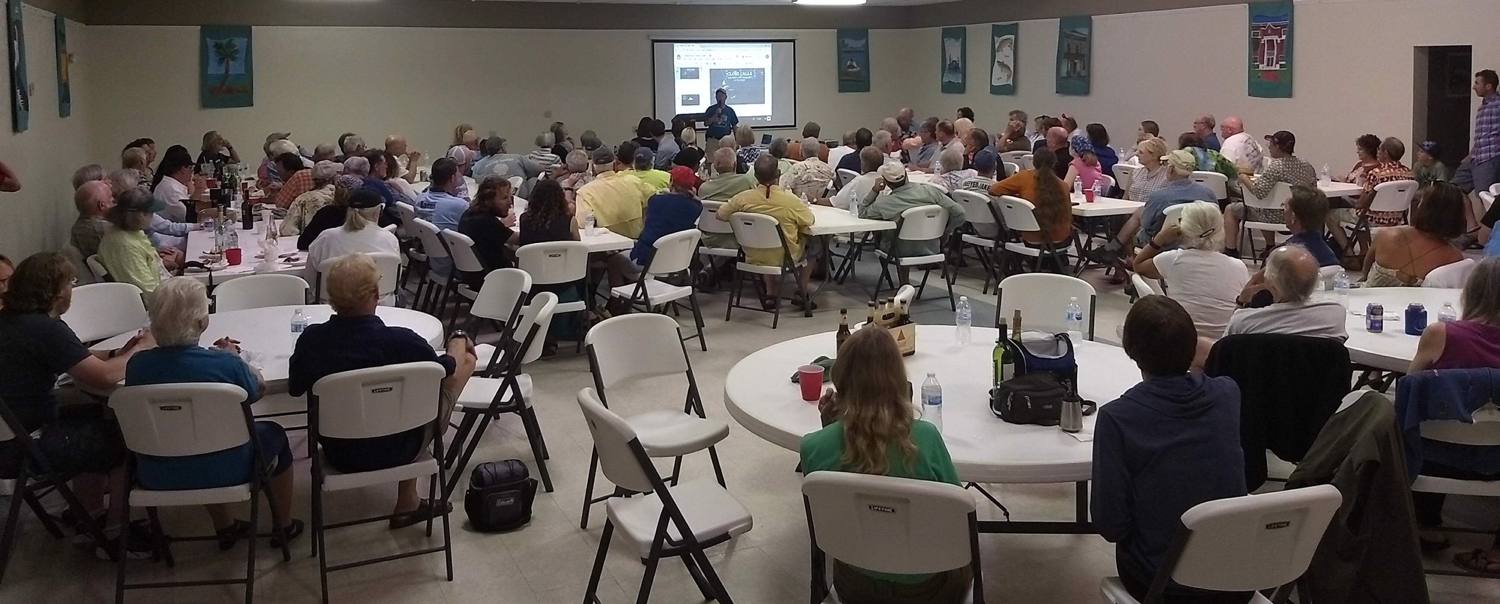 Saturday Evening gathering at the Community Center - Ron introduced Guest Speaker Josh Colvin - seen standing far right.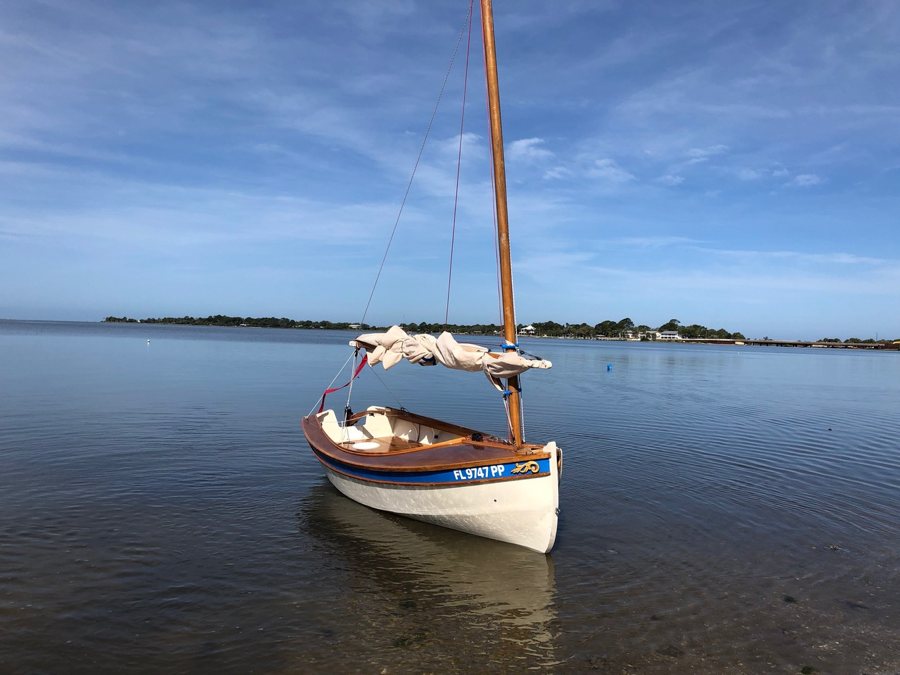 Eric and Jane's Welford Houdini - Belafonte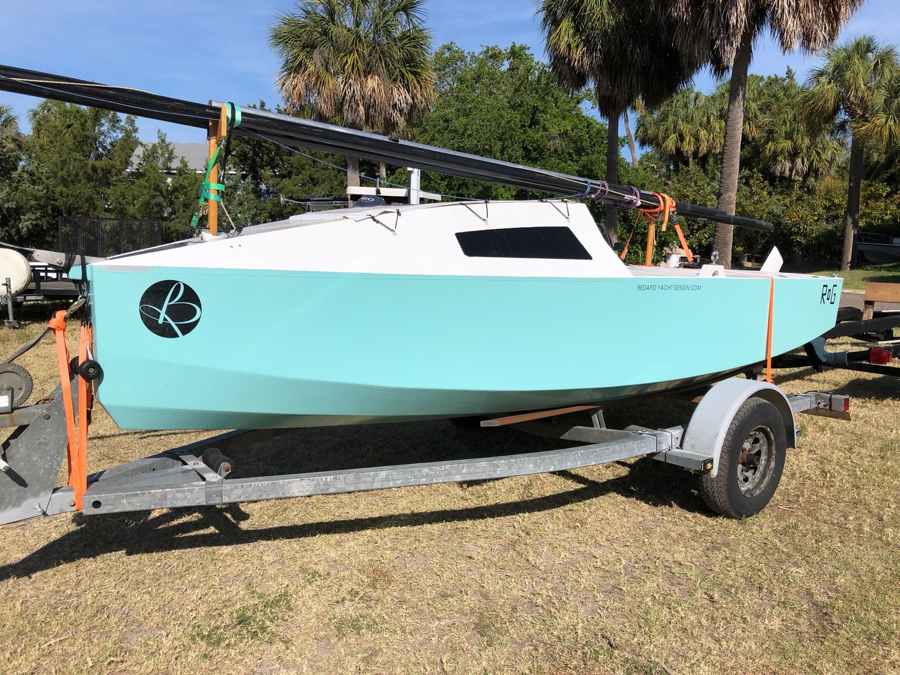 Bedard Yacht's ROG (River of Grass) EC competitor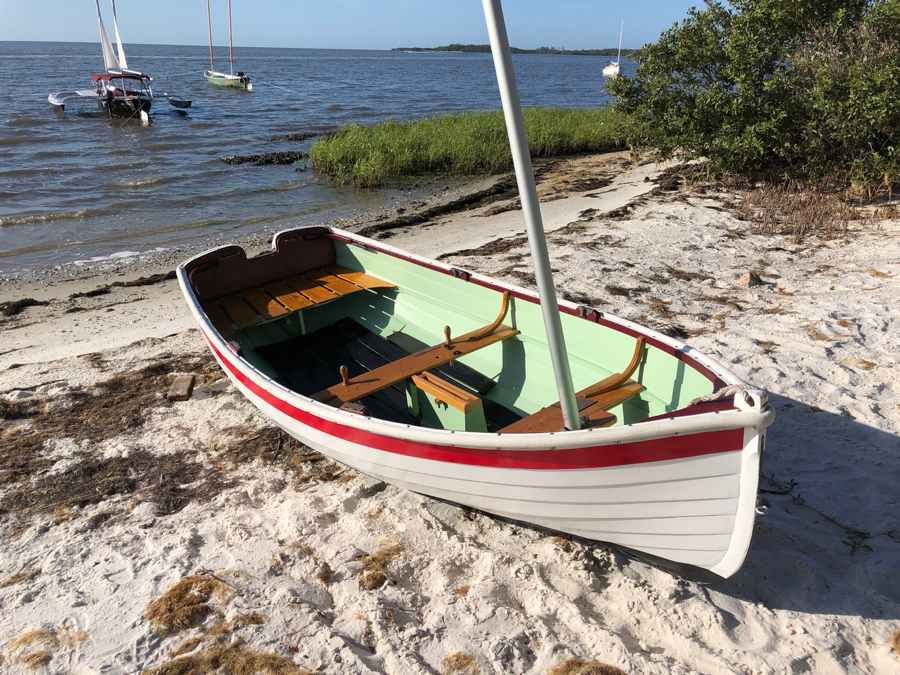 Jake Dierkens Red Owl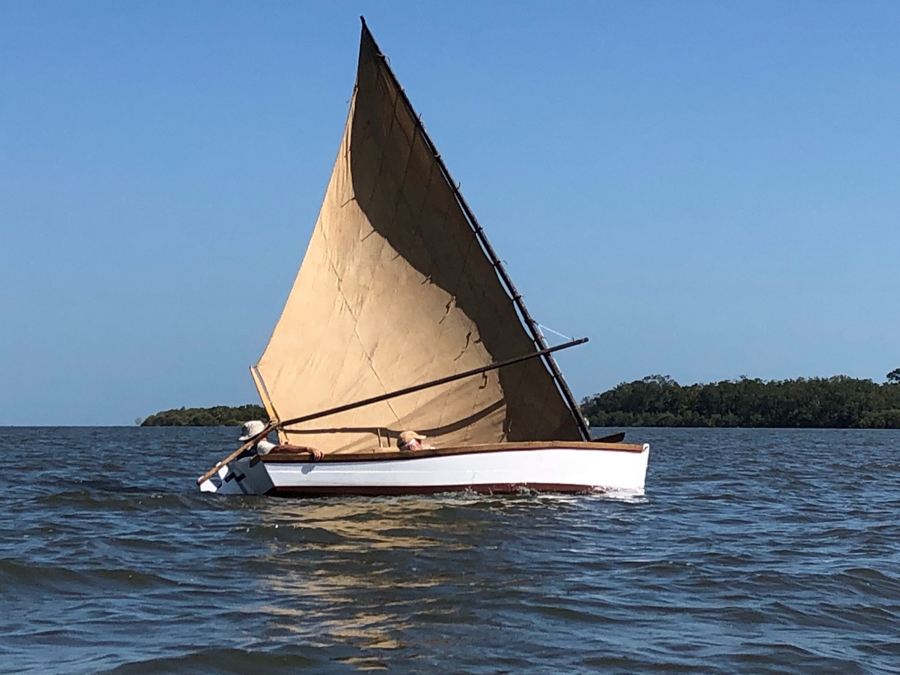 CRBB boat, Bill Whalen providing ballast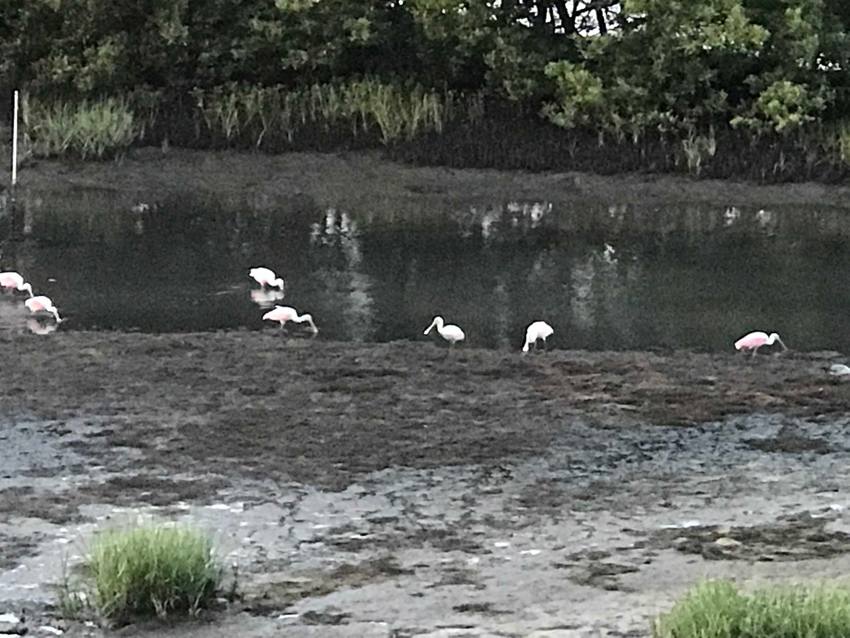 Behind the Old Fenimore Mill Condo - a flock of Spoonbills.