Lake Tarpon Reunion Sail
September 15th, 2018
Lonnie Black's SCAMP launch was one highlight of the day, but eight boats turned out on a very hot day in Sept (over 90 degrees).
Food at the Tarpon Turtle was very good as usual. Good times.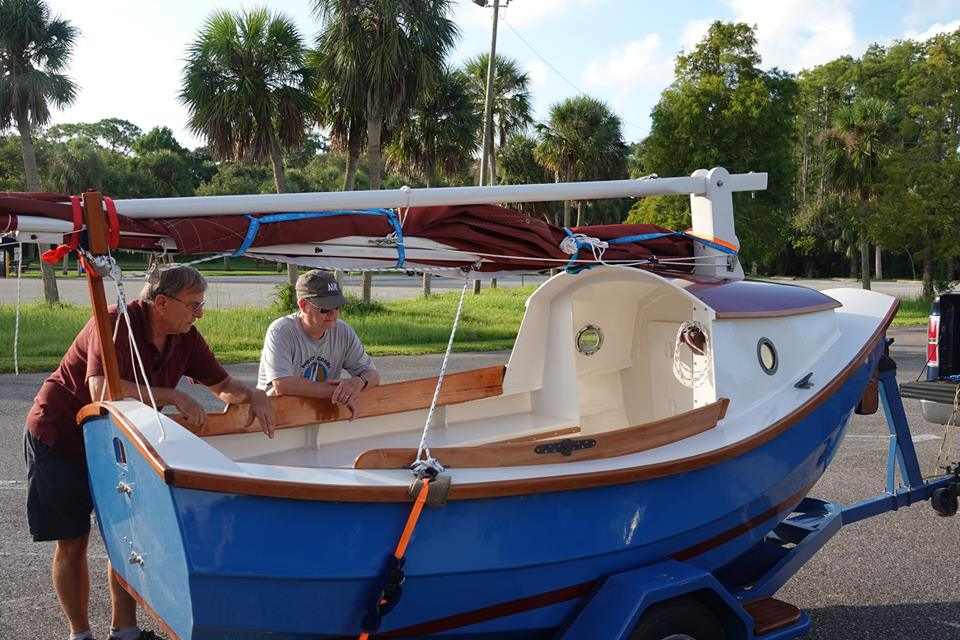 Lonnie Black on left showing Ron Hoddinott the finely finished SCAMP project.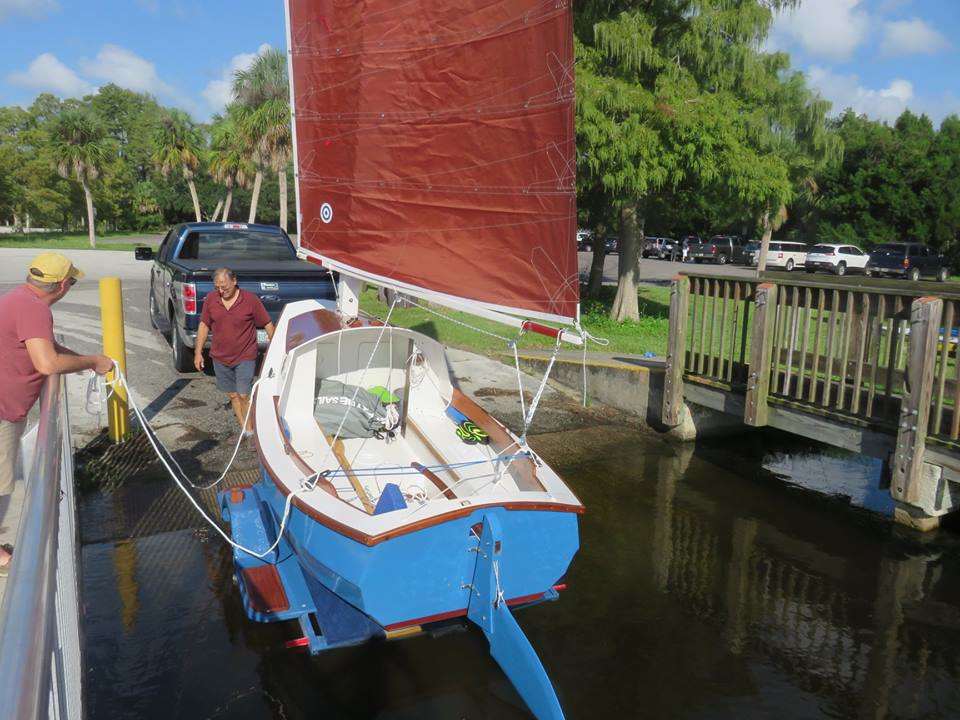 In the water for the first time!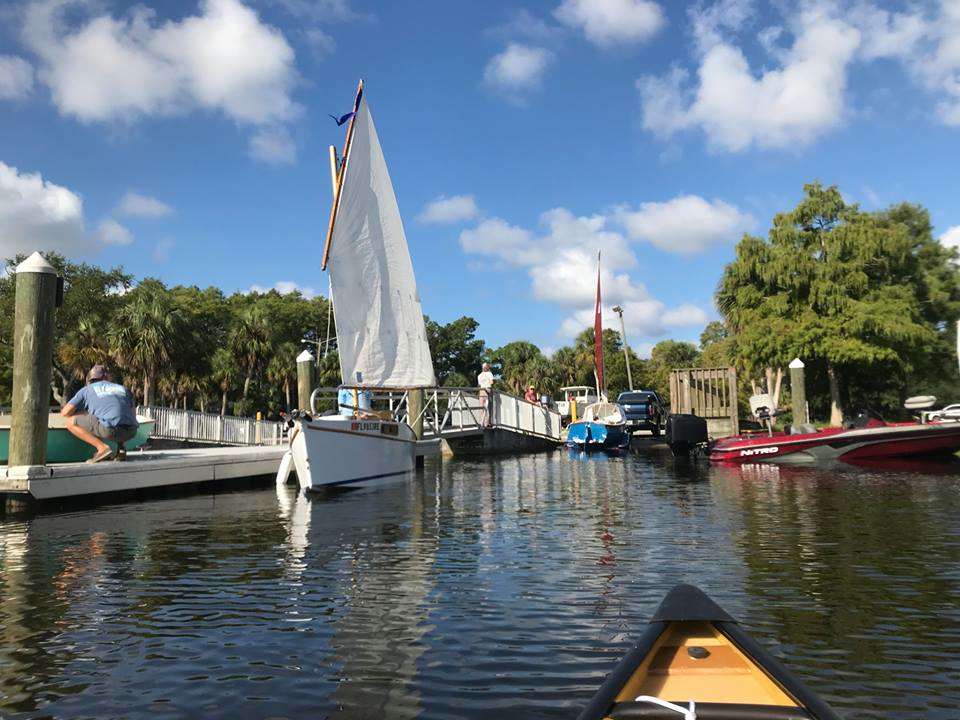 Two of Lonnie's creations - AF3 owned now by Wayne Riggs, and the SCAMP about to be launched.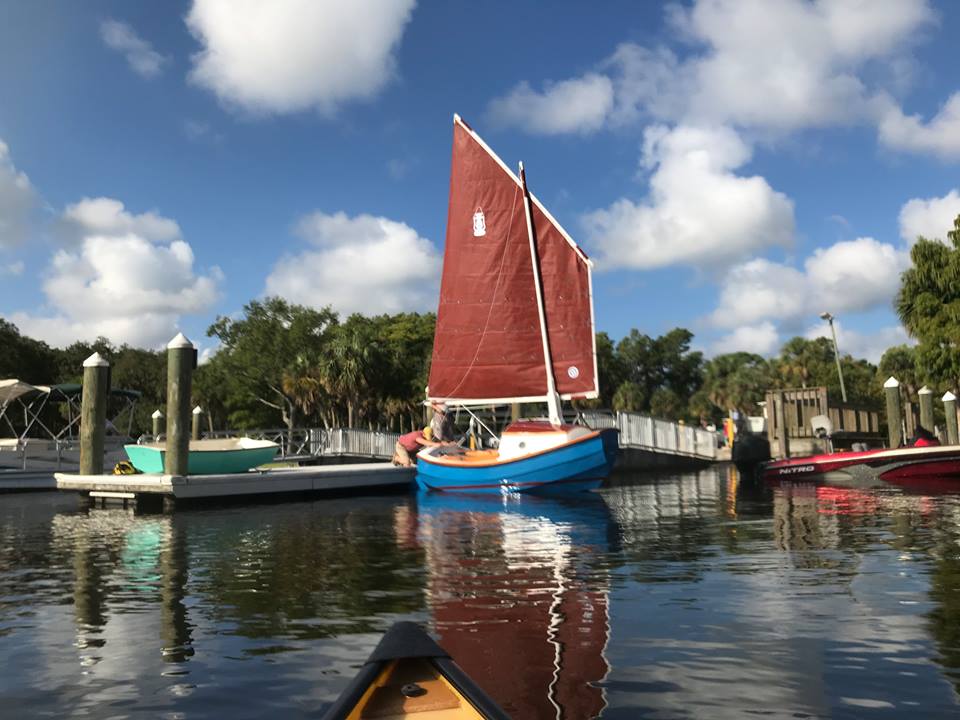 Turning her around.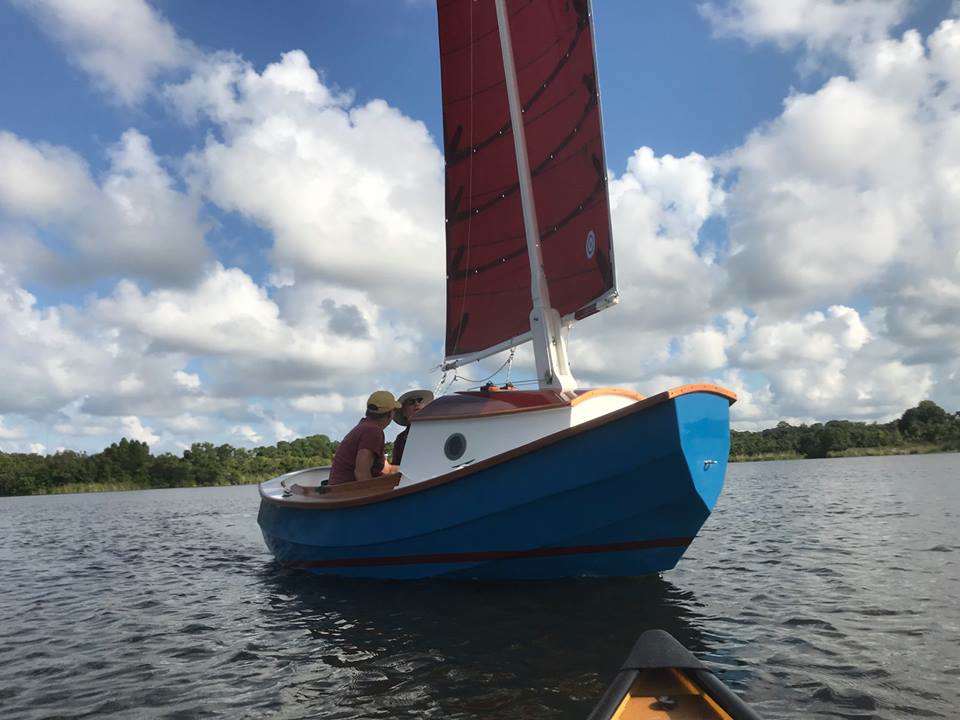 Sailing out of the lagoon.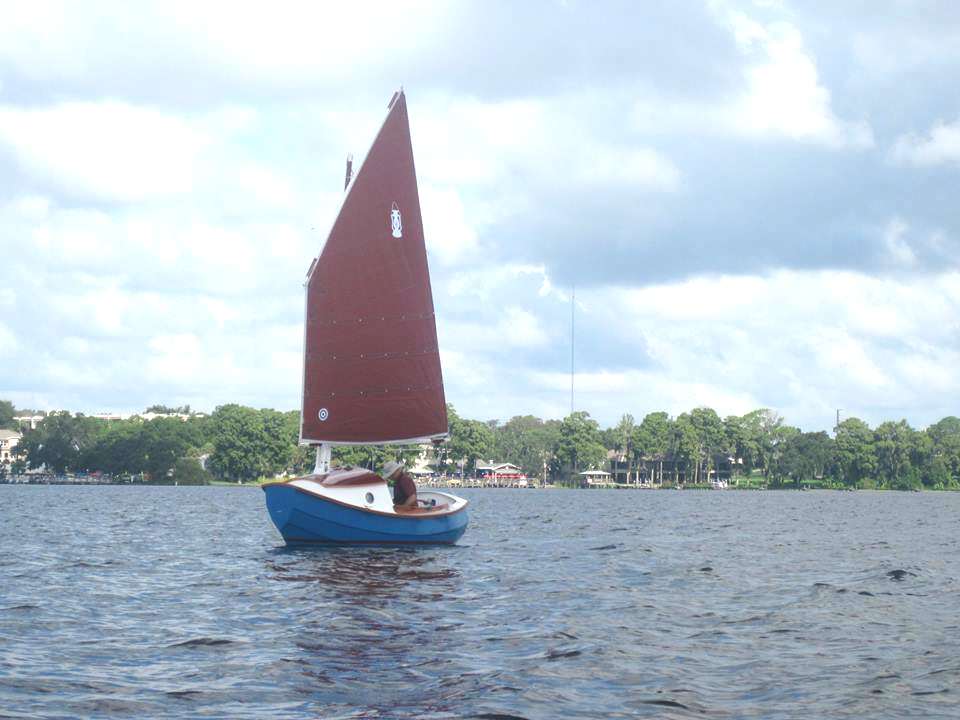 Out on the lake, right on her lines.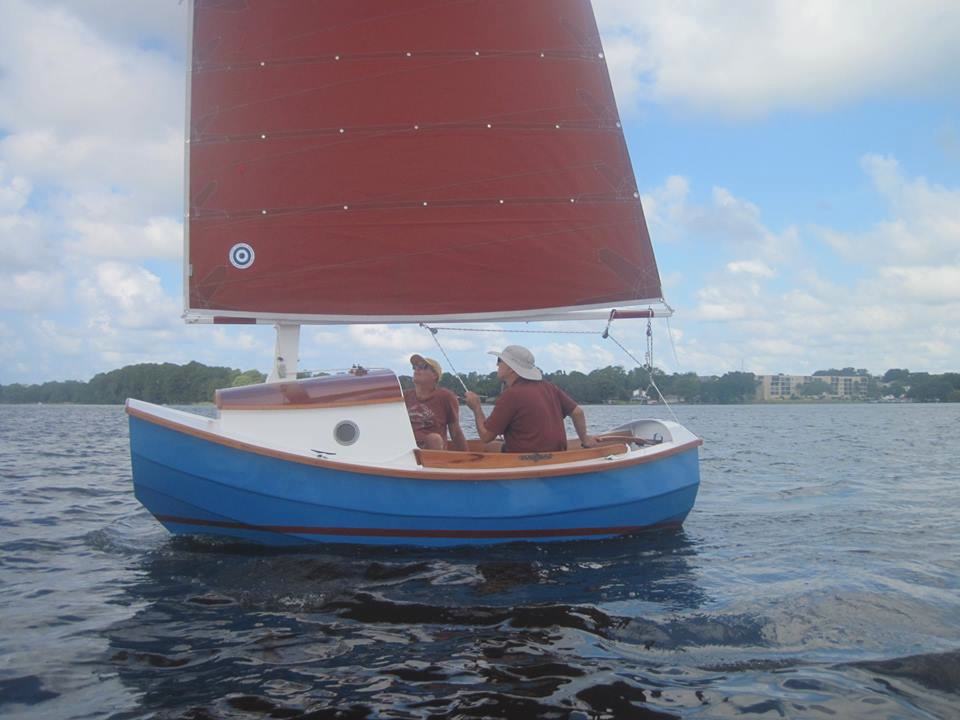 Looking great in light winds.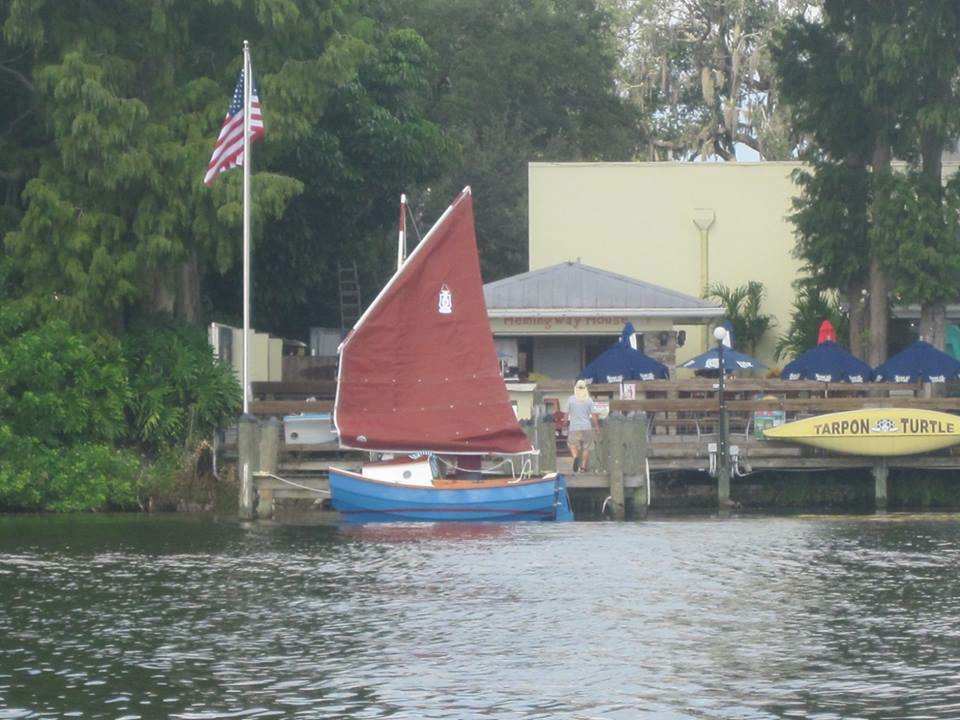 Made it to the Turtle!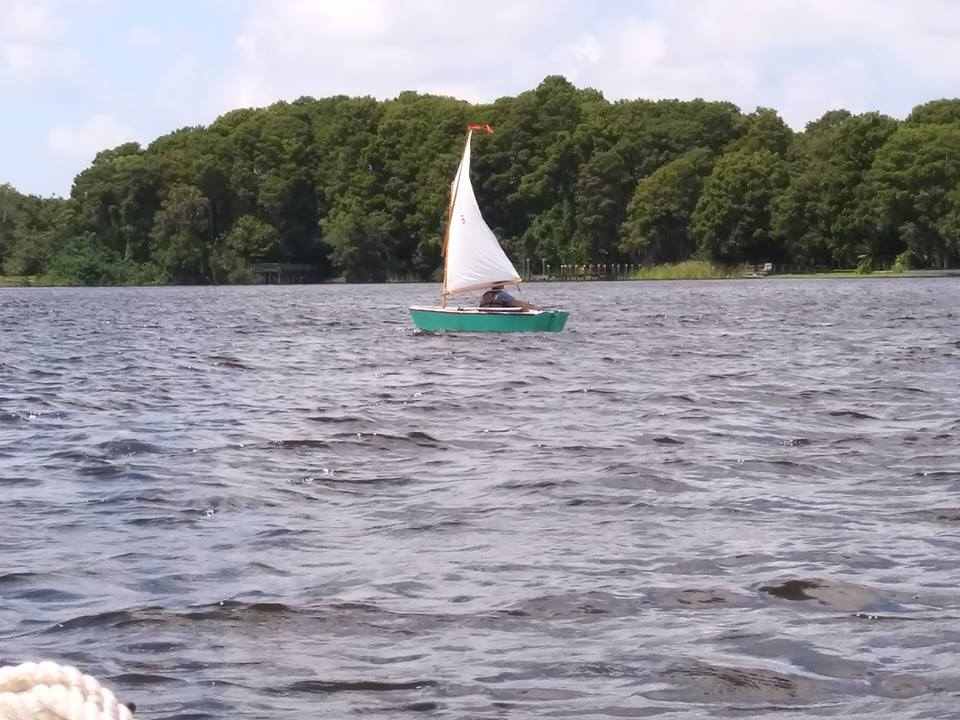 David Myers sailing his take apart pram!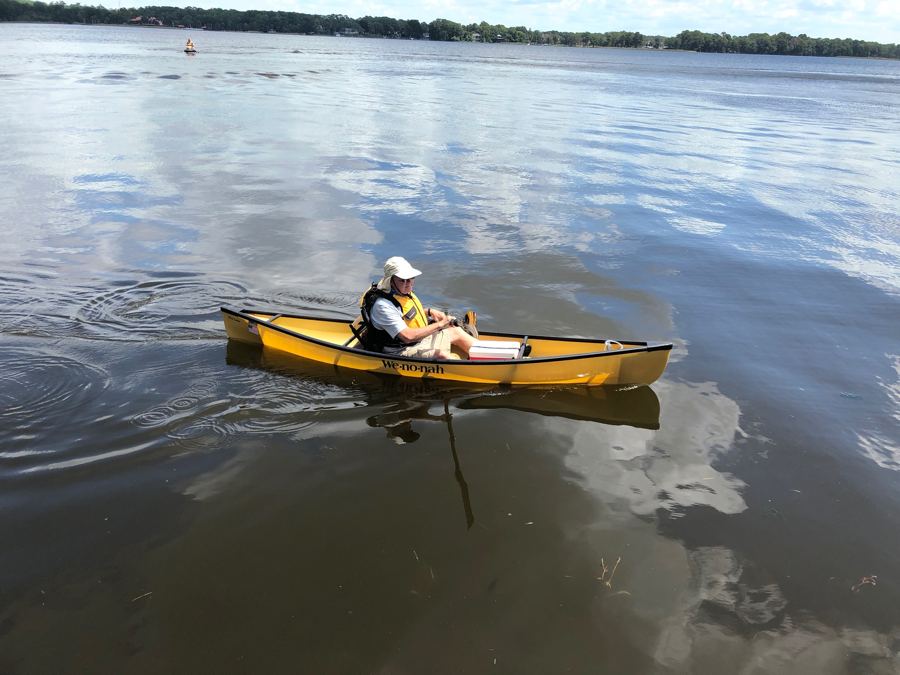 Ron Hoddinott trying out his new 16 pound Wee Lassie.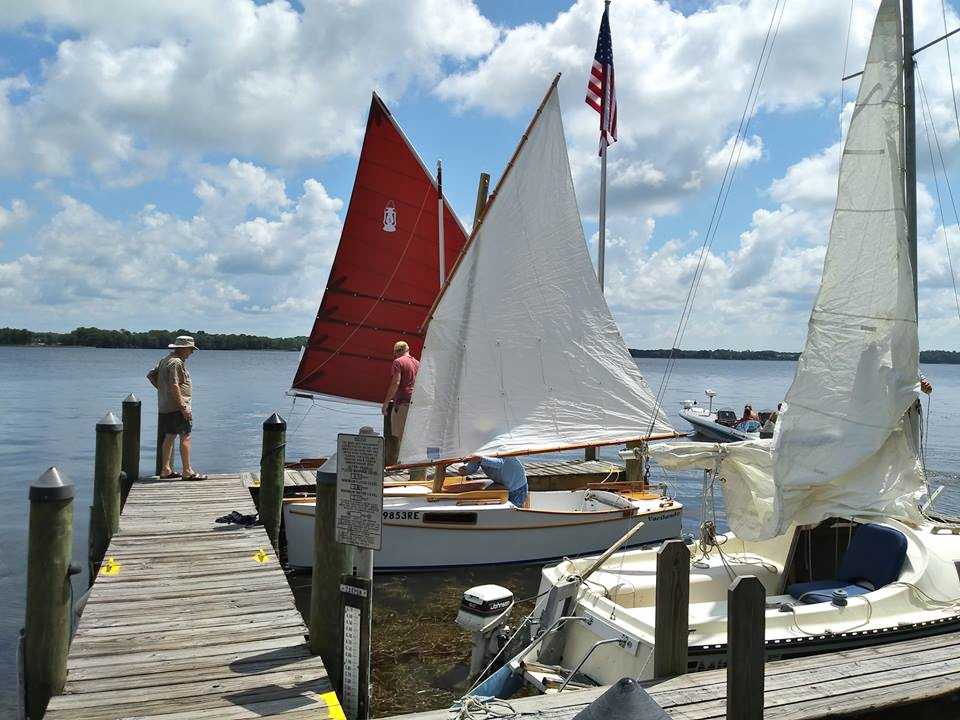 Mayhem on the docks. Bill and Sandy Stevens' Mirage on right.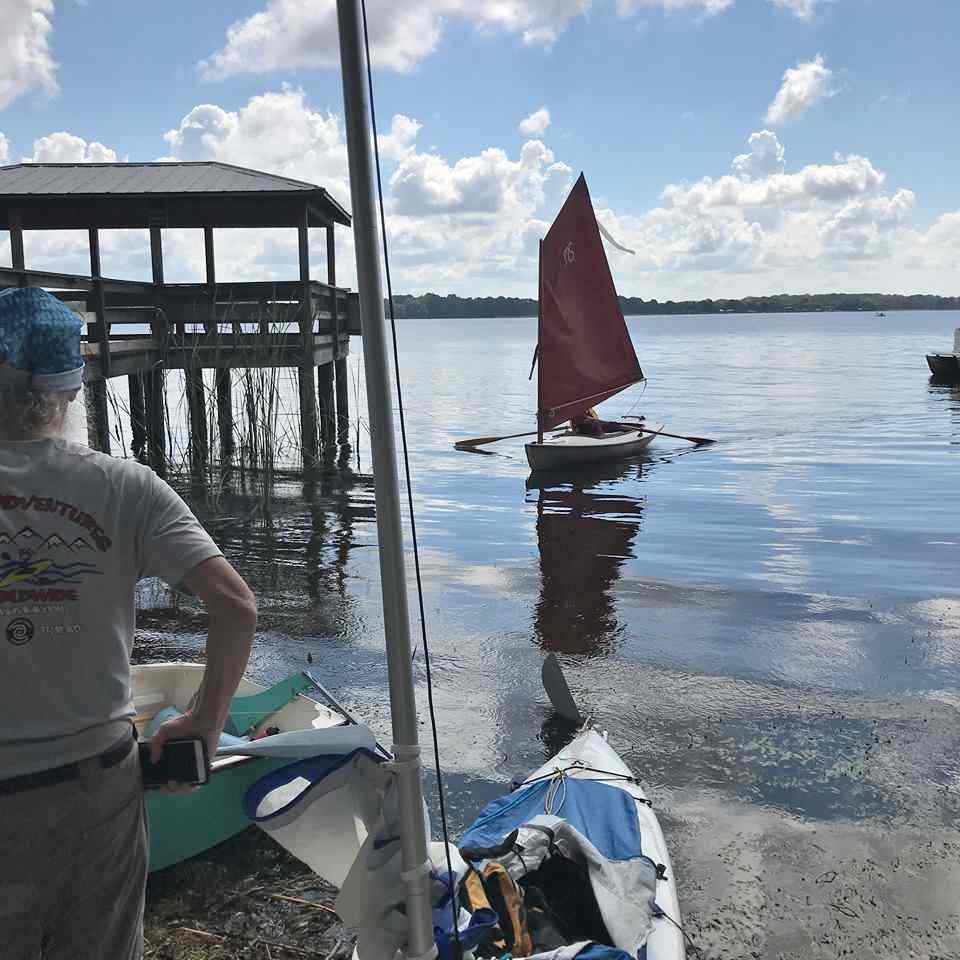 Holly Bird rowing in to the "Swamp Beach" at the turtle aboard her Crawford Melonseed.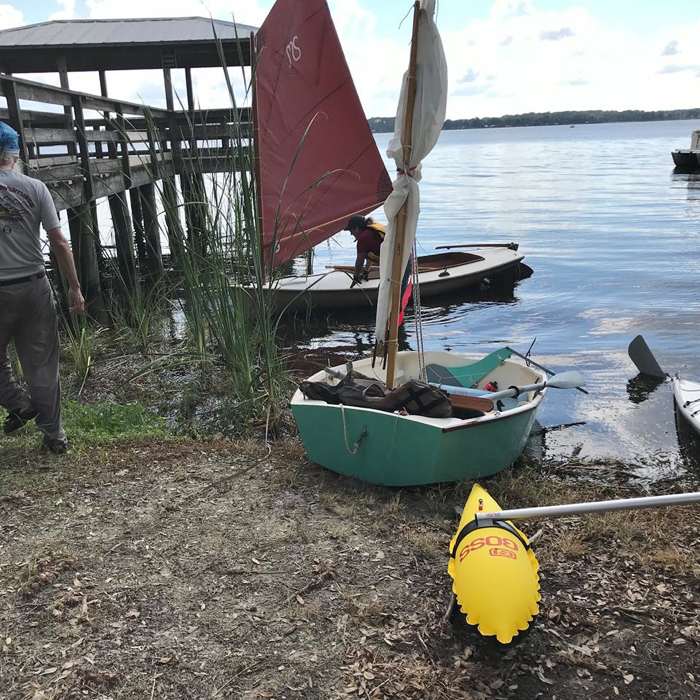 Holly arrives.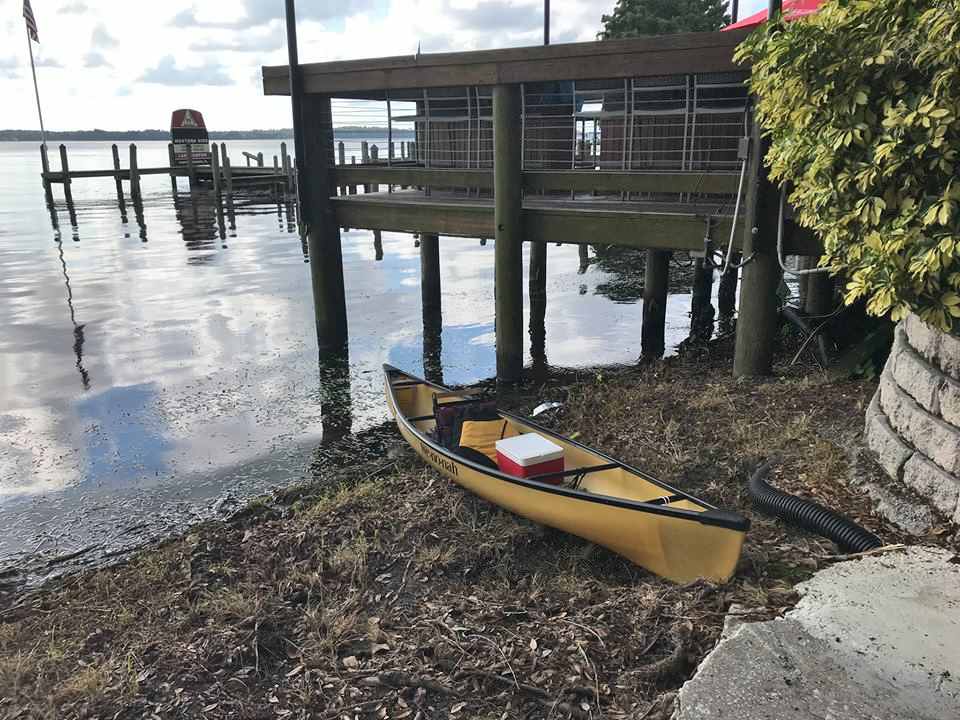 Ron's We-No-Nah - 10.5 ft 16 lbs.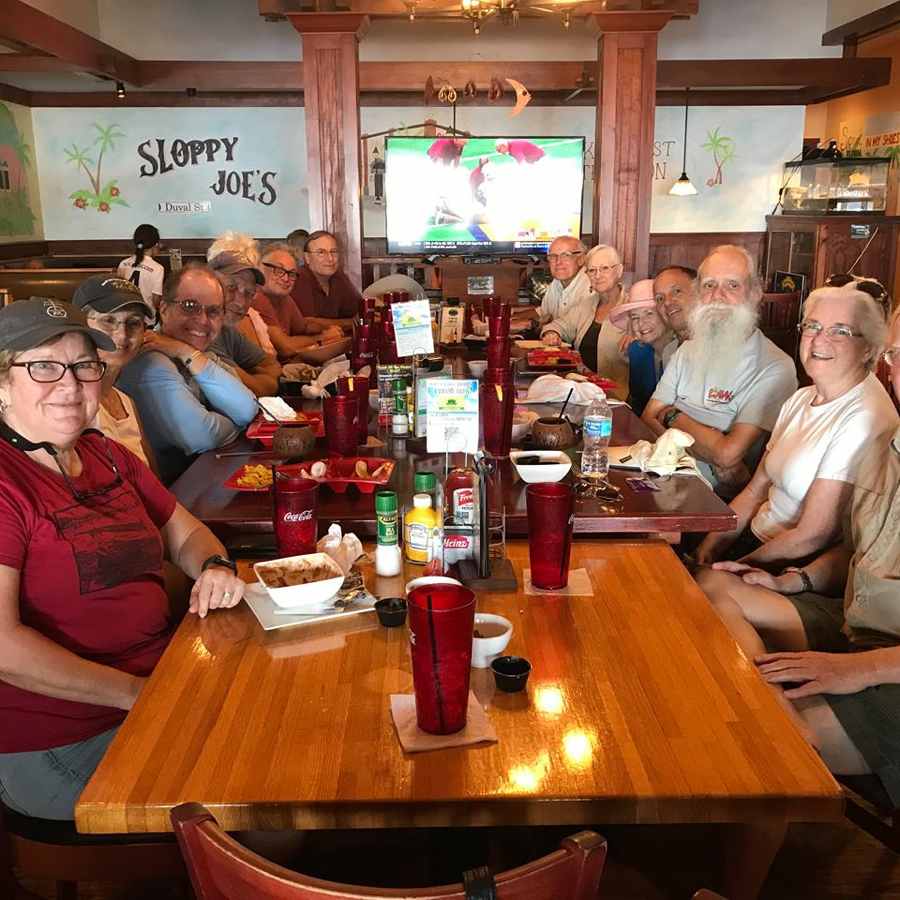 Great looking group. Don't call us late for lunch!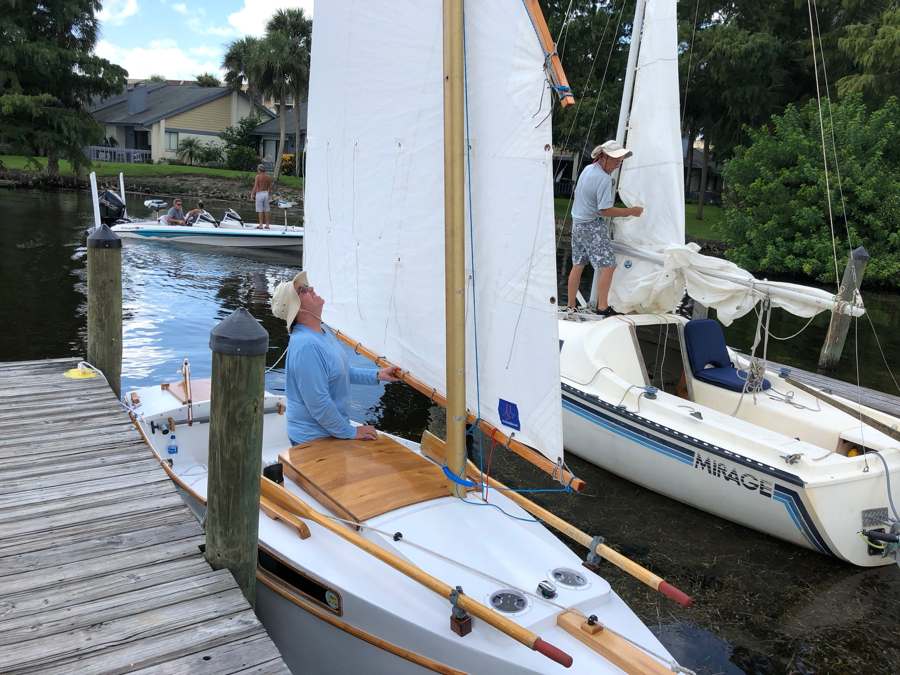 Wayne Riggs rigs Vacillando - AF3 for the return sail.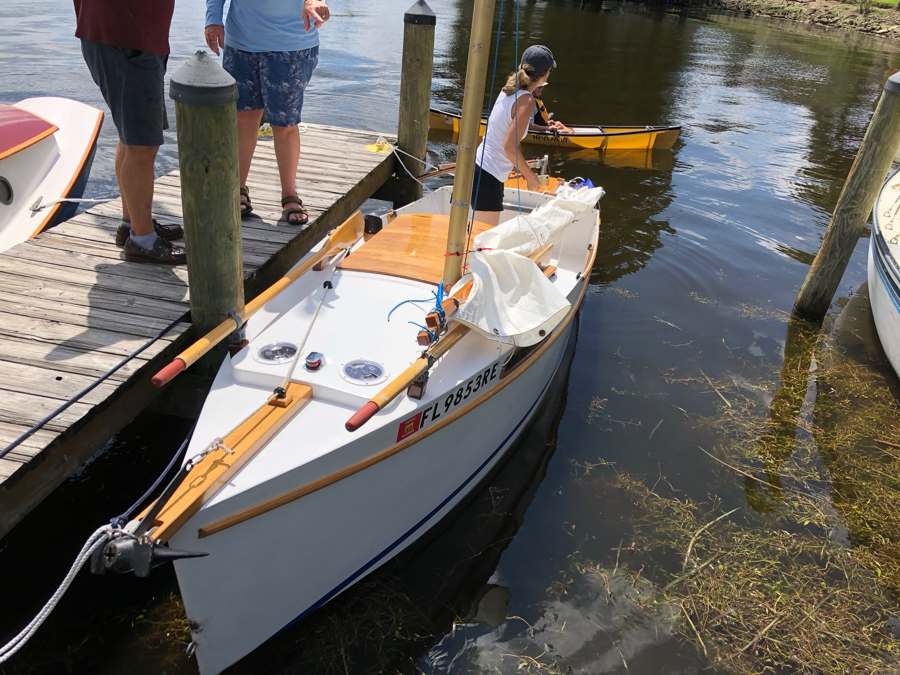 Another angle of the AF 3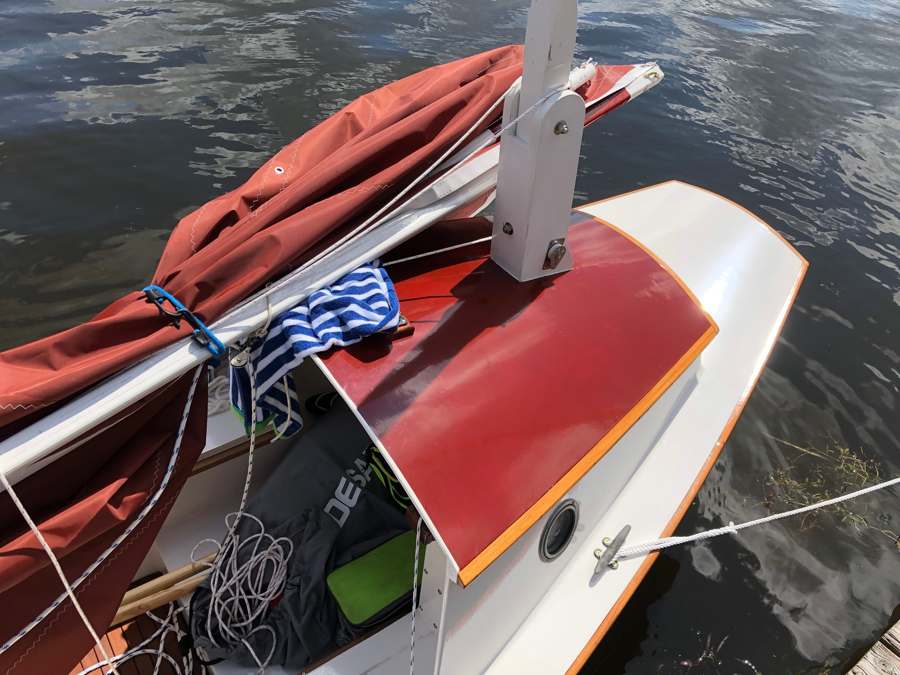 1 part black and 7 parts red. Cool color.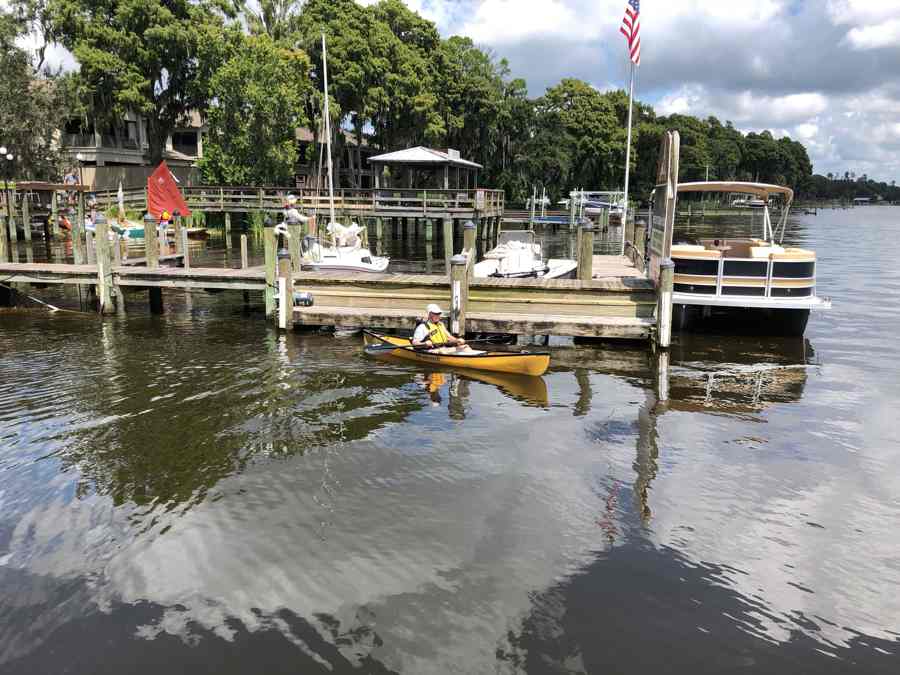 Ron paddles around the docks.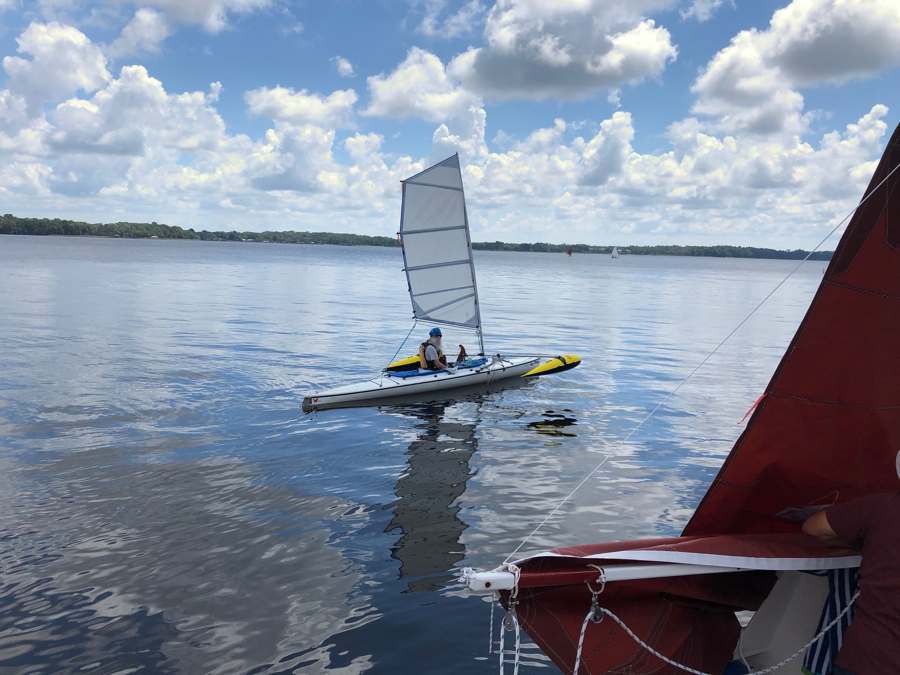 Roger Sanderson sailing his Kreuger Canoe with BOSS rig.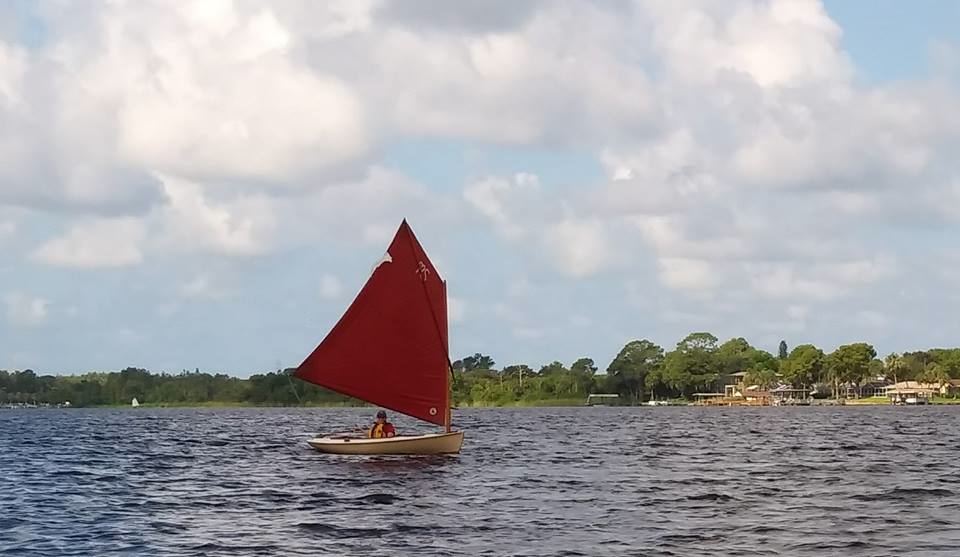 Holly ripping down the lake in a good breeze.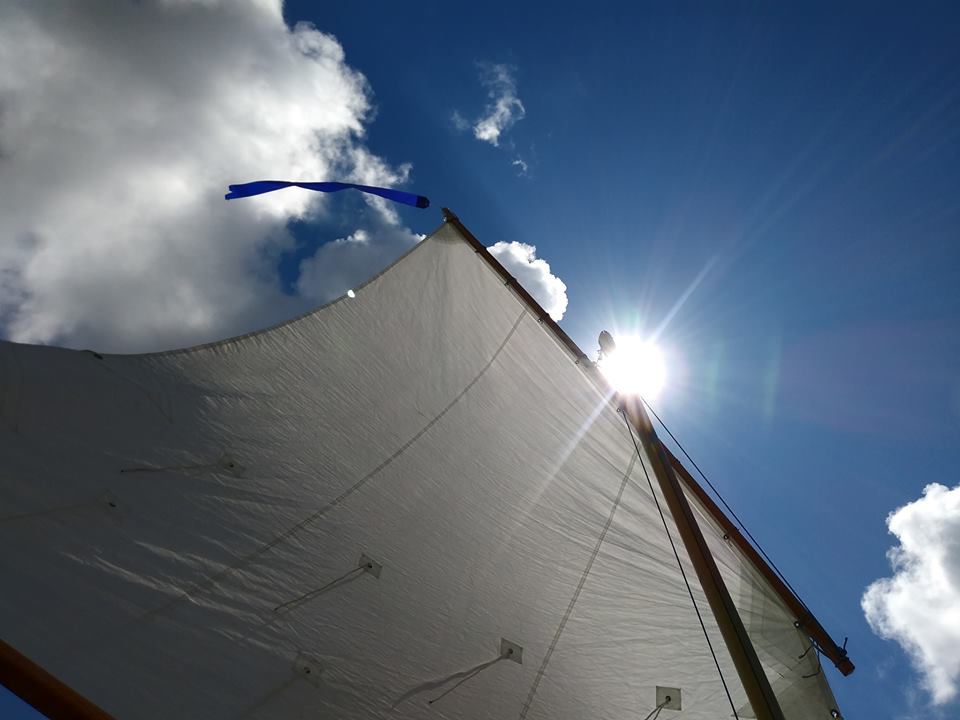 Great shot of AF3's Lug sail by Sophie Riggs.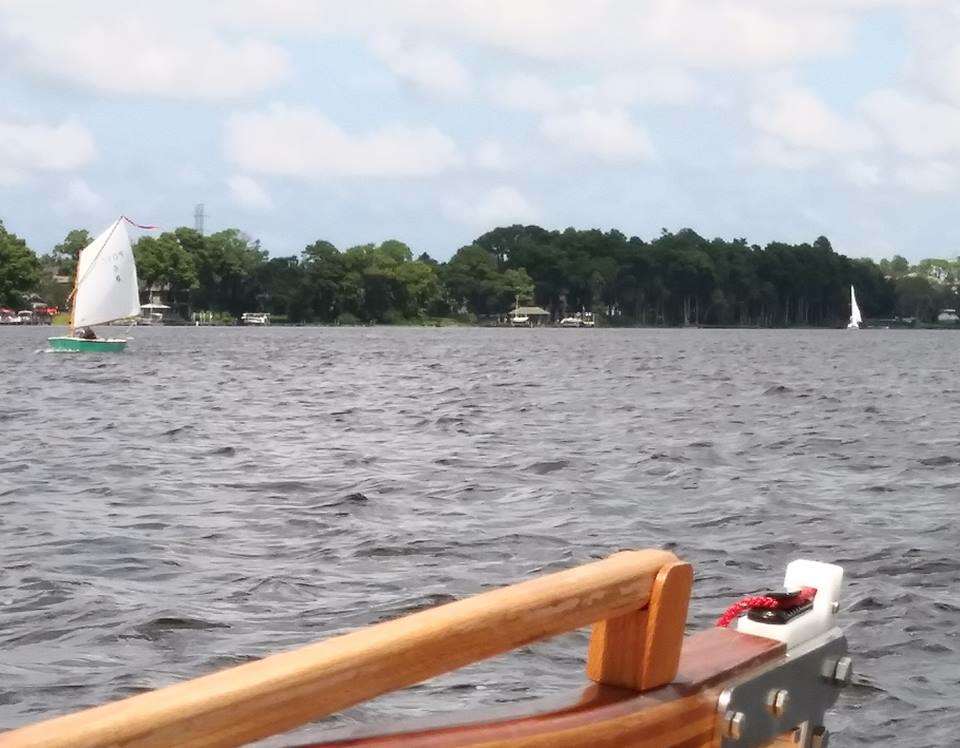 Another cool shot of the AF3 rudder in action.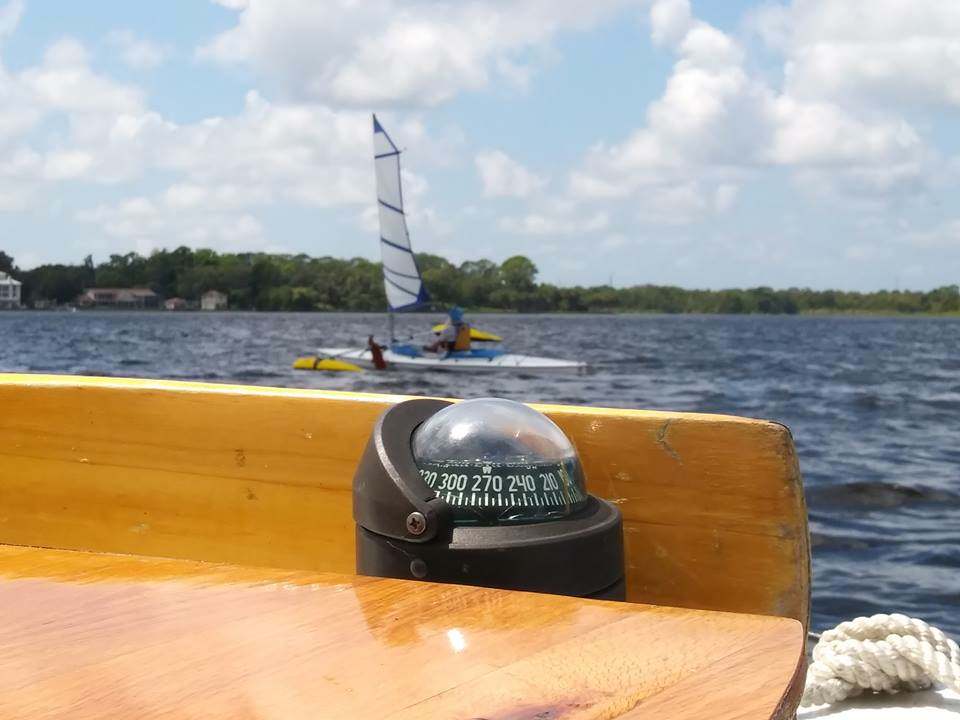 Compass of AF3 in foreground - Roger in background. You're good, Sophie.