Cayo Costa Cruise - October 19-21, 2018
Continued hot weather, red tide threat, and mosquitoes kept most members away from this event. A few hardy sailors made the trip.
I tried to go, but had a series of mishaps at Eldreds Marina including the mast dropping on the boom gallows and breaking it in half, that I decided to just go home.
Thanks to the sailors - Dan Roeder, Captain Gerry, Ed and Becky Combs, and Larry Cairns for attending and taking some photos.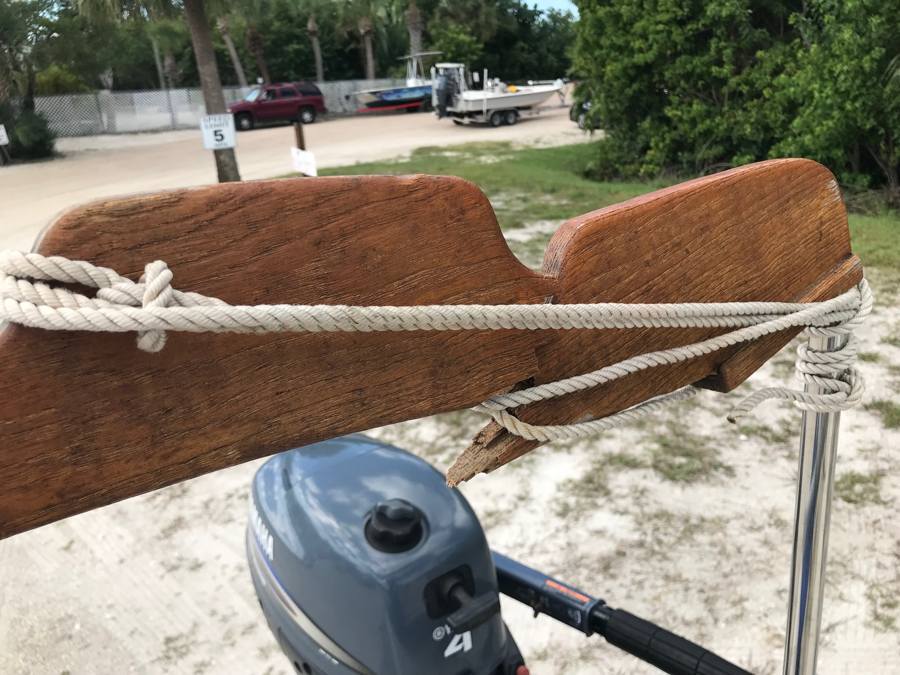 Ouch. Broken Boom Gallows. Mast fell on it after launching. Mike Jones replaced it with a new one from ComPac Yachts.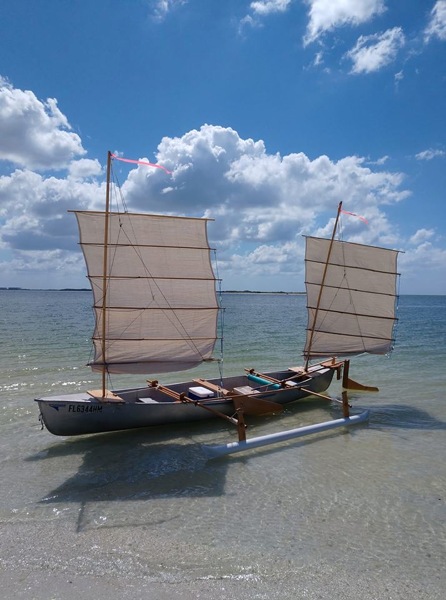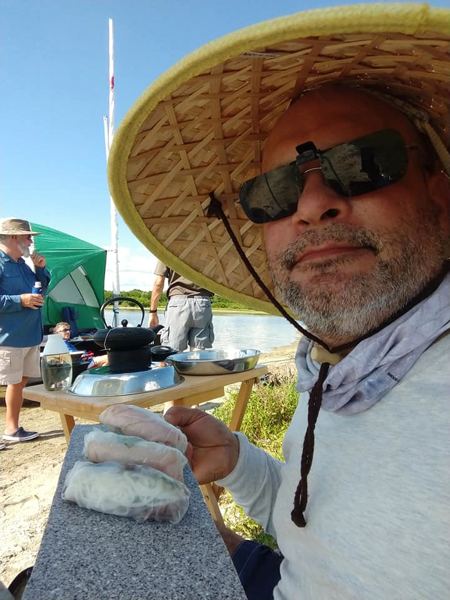 Capt. Gerry's Junk rigged sailing canoe - and his wonderful steamed spring rolls!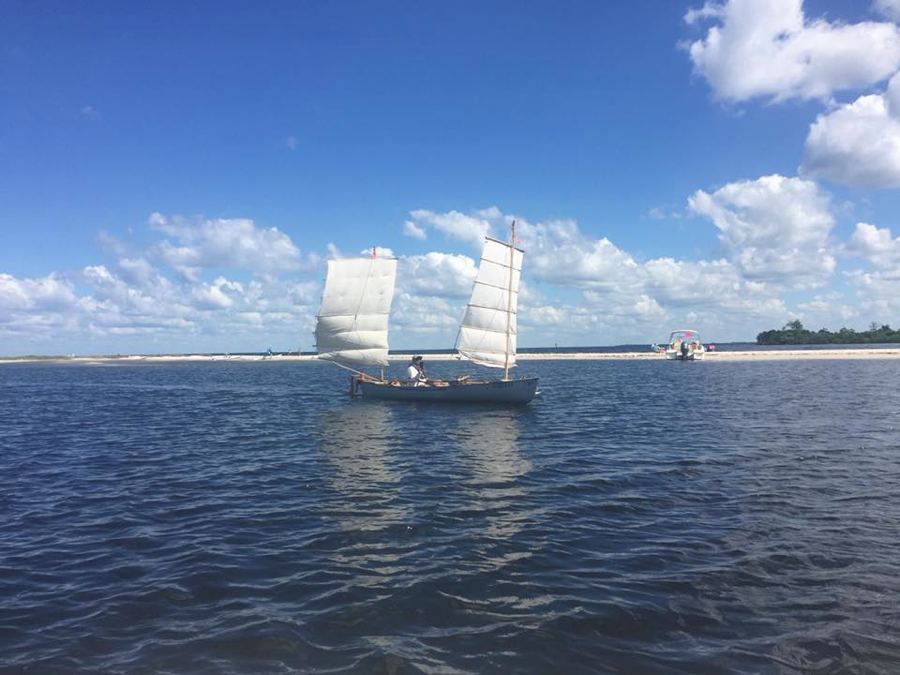 Gerry sailing off of the Cayo Costa cove beach.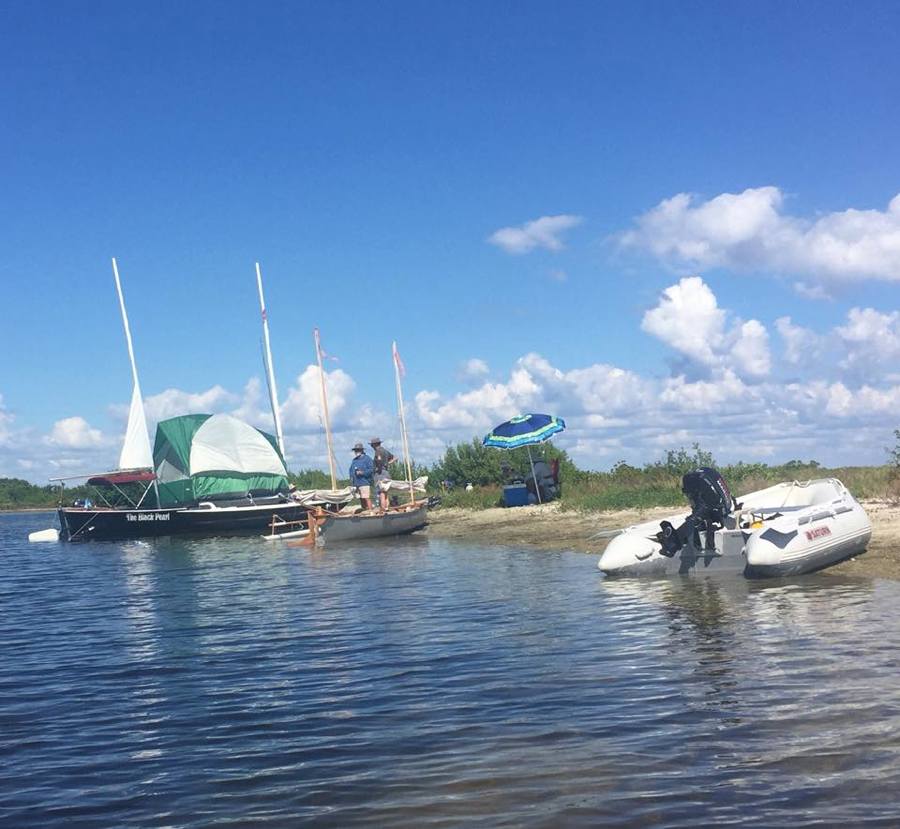 Ed Combs' SeaPearl Trimaran with camping tent set up.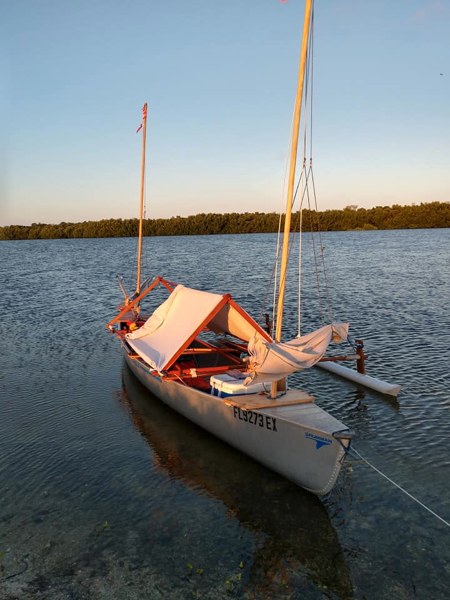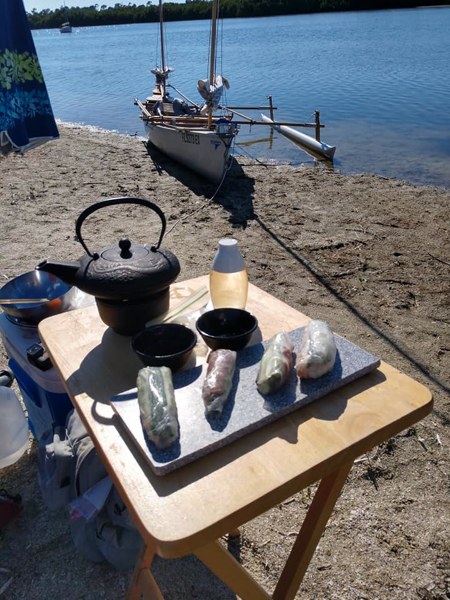 Gerry's boom tent set up and cooking arrangements.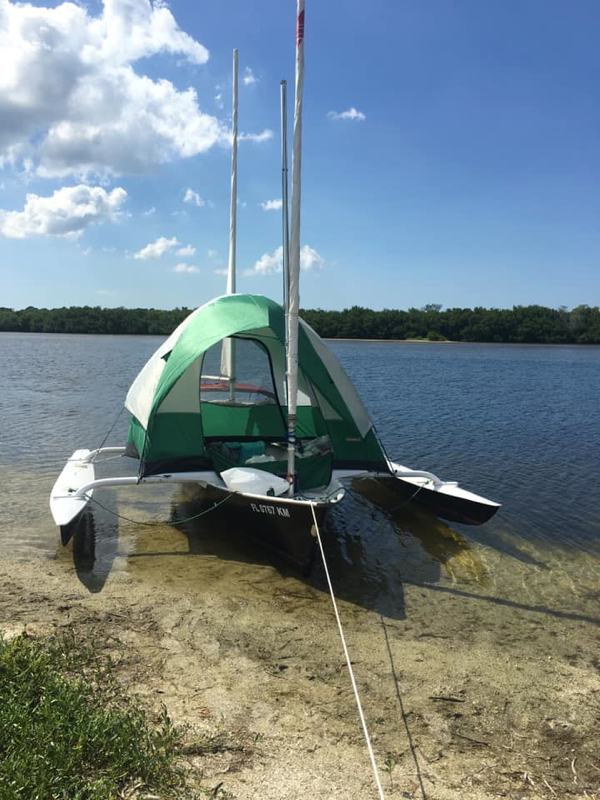 The large accomodations aboard The Black Pearl.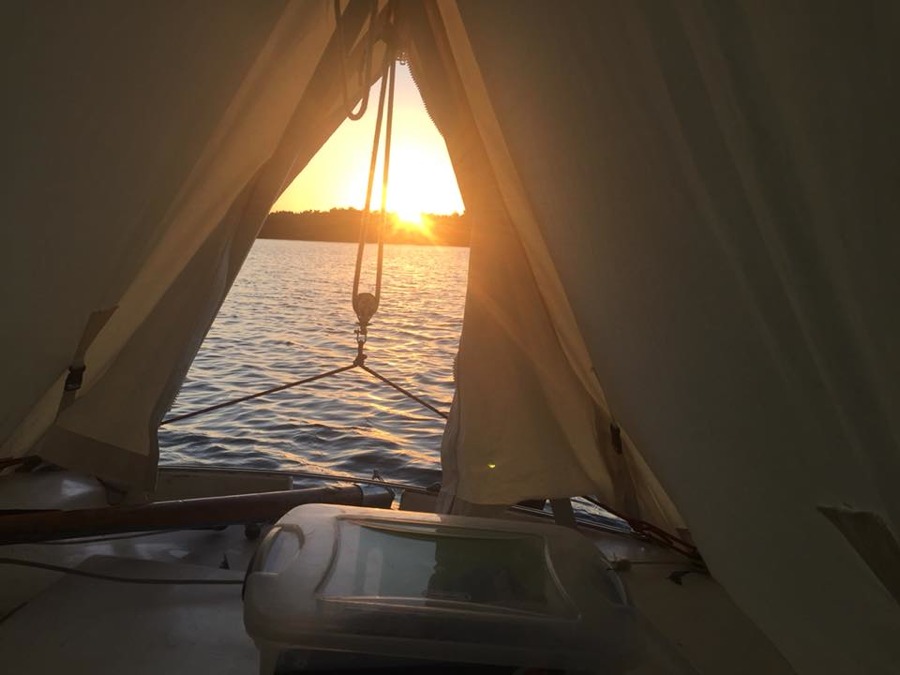 Inside Dan Roeder's Wayfarer as sun sets in the west.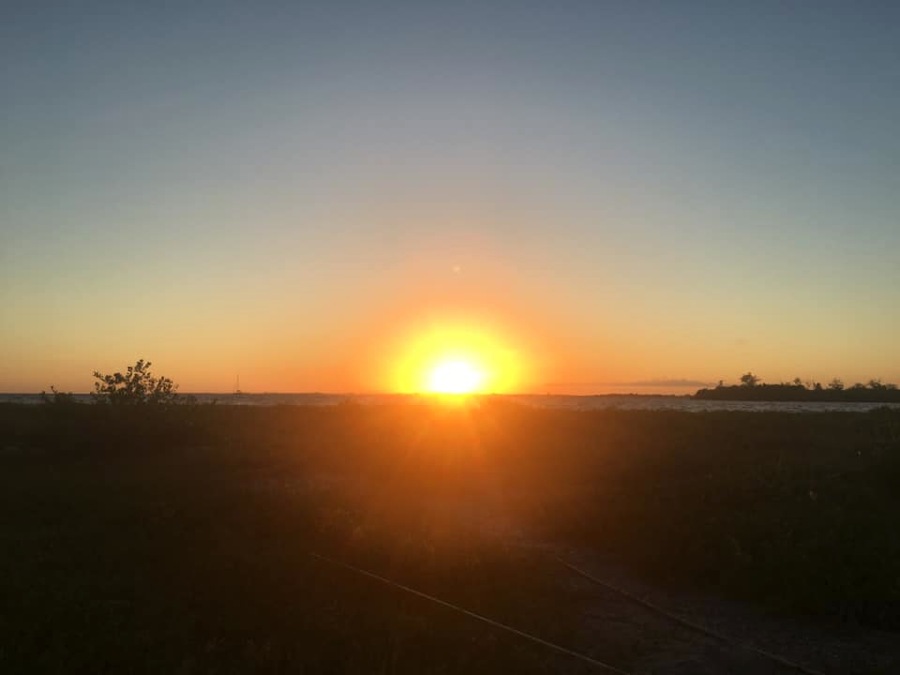 Sunrise at Cayo Costa.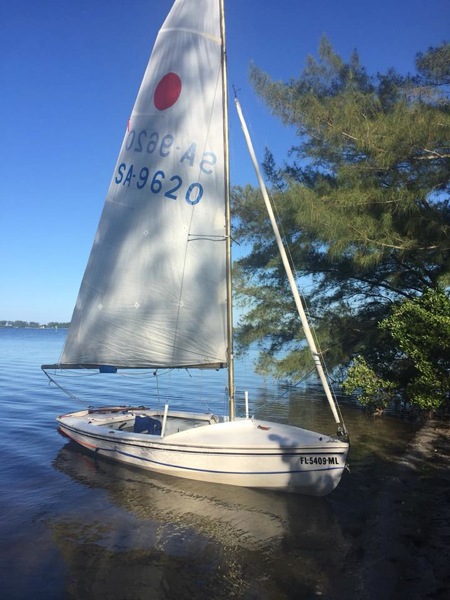 Dan's Wayfarer exploring Cayo Costa area.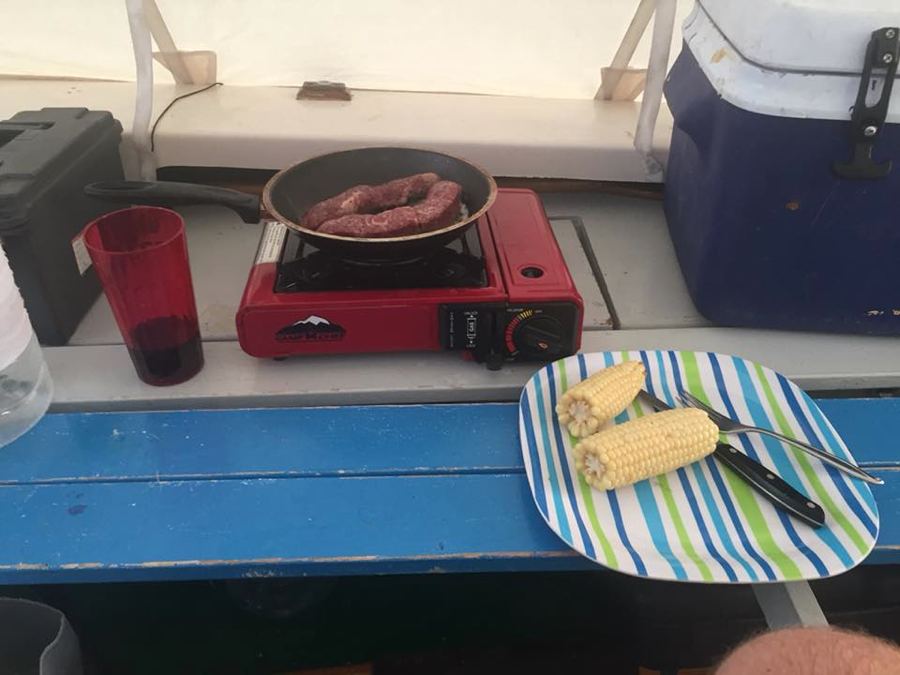 Inside the Wayfarer, Dan cooks dinner!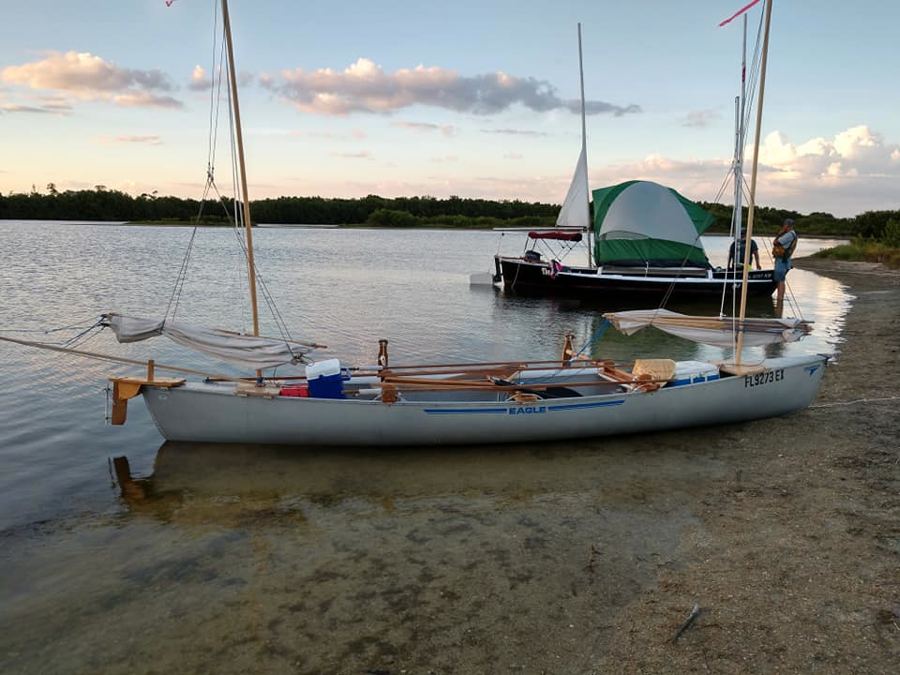 So different from our crowded anchorages last year!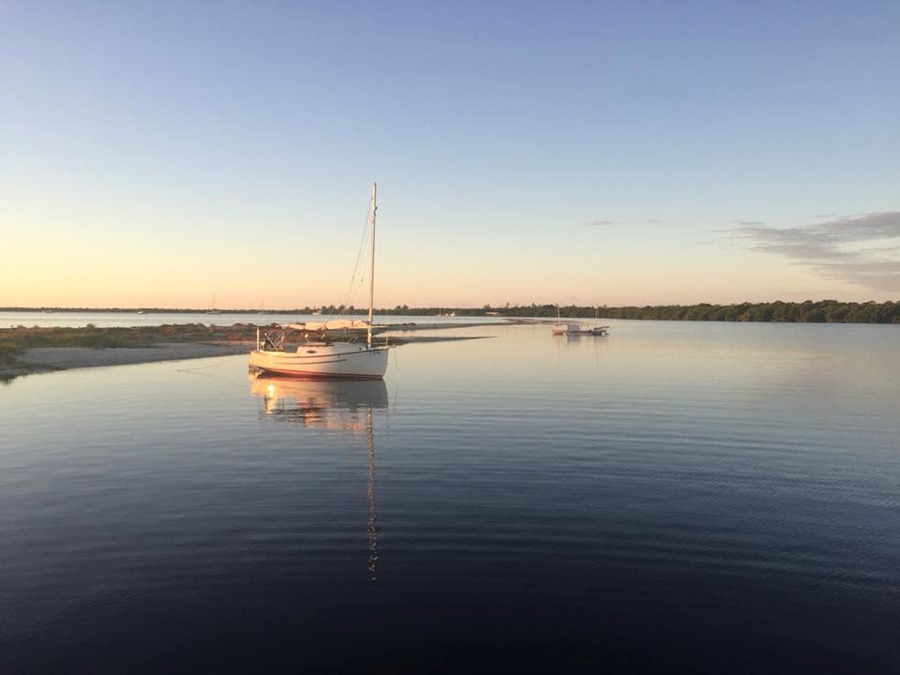 Larry Cairns' ComPac SunCat. Larry sailed from Punta Gorda again this year.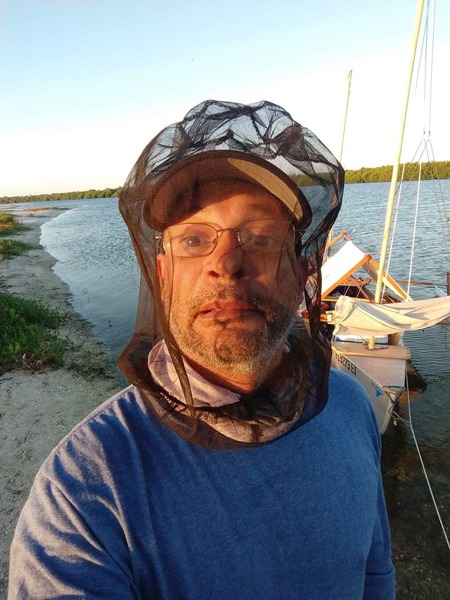 Capt Gerry ready for the mosquitos before turning in.