Everglades Challenge 2019
Photos from our reporters on the scene, and shared from Facebook posts.
This 300+ mile adventure race from Ft. DeSoto in St.Petersburg, Fl to Key Largo, FL takes place during the first week of March every year. This year six members
of the WCTSS participated in 4 different classes. Bill Fite, JF Bedard, and Michael Collins raced Class 4 (monohull) boats. Greg Gregory (son of founding member Art Gregory) raced his
Hobie Tandem Island, Joshua Murphy raced aboard Miss Marie, his Hobie Getaway, and Tom Dyll paddled his Savage River Falcon in Class 2.
Of our six Squadron members, Four finished the grueling race which featured everything from dead calm to fifty knot squalls off of Cape Sable in the middle of the night.
Bill Fite's famous SeaPearl MoonShadow was overcome by conditions, and he was rescued by a Coast Guard Helicopter. (A few days later he and two other Watertribe members
recovered the boat. See photos below) Tom Dyll decided to drop out early. JF Bedard won first place in the solo Class 4 Monohull sailboat class. Michael Collins and his son Brian finished first in the
Core Sound 17 double class, and Joshua Murphy and his father finished first in the Hobie Cat Class aboard Miss Marie.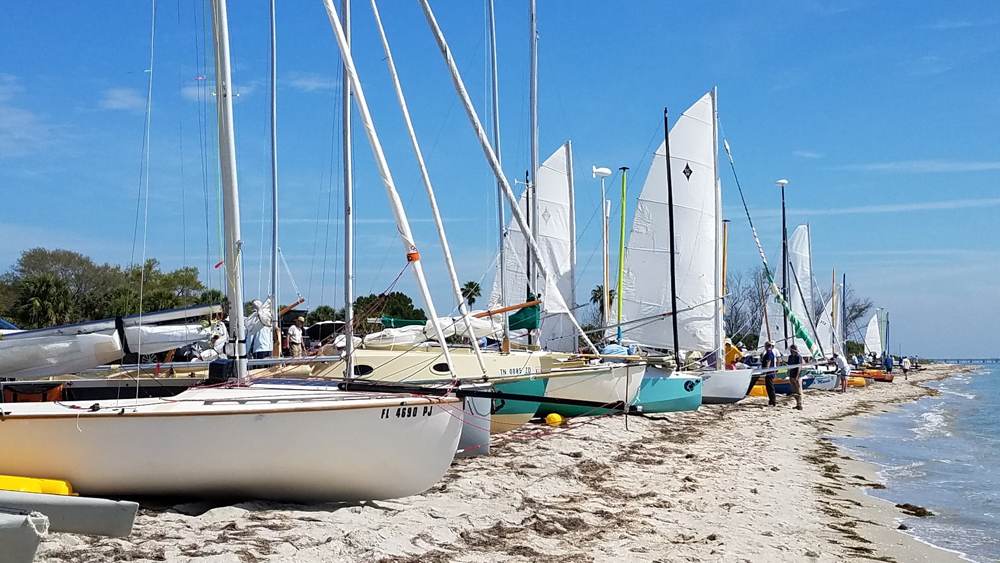 Class Four line up on Friday - inspection day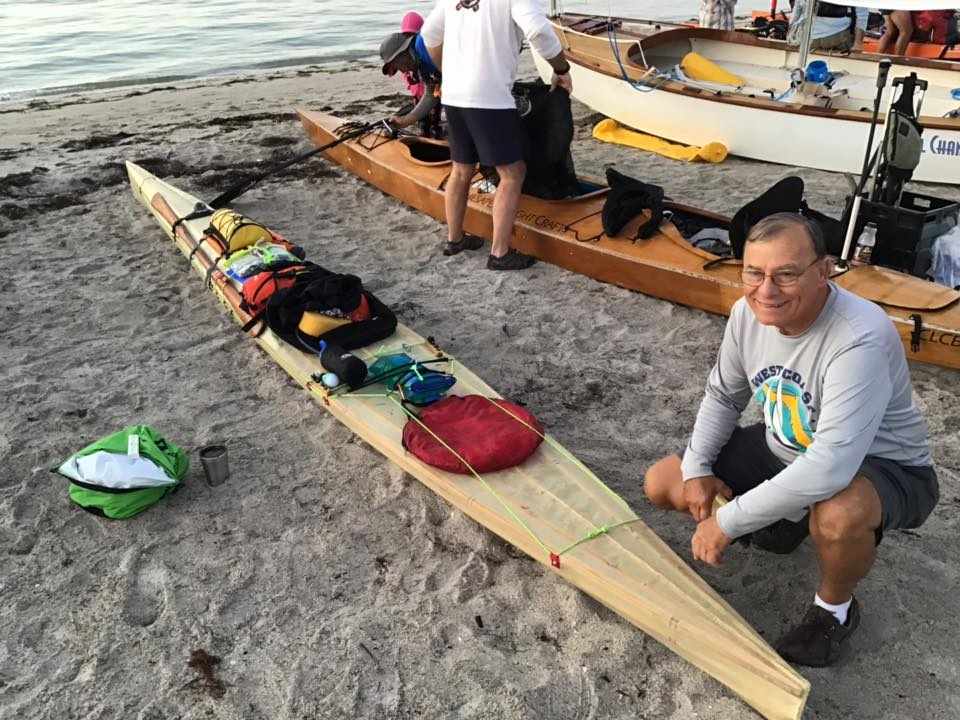 Lonnie Black admired the Skin on Frame kayak - he finished!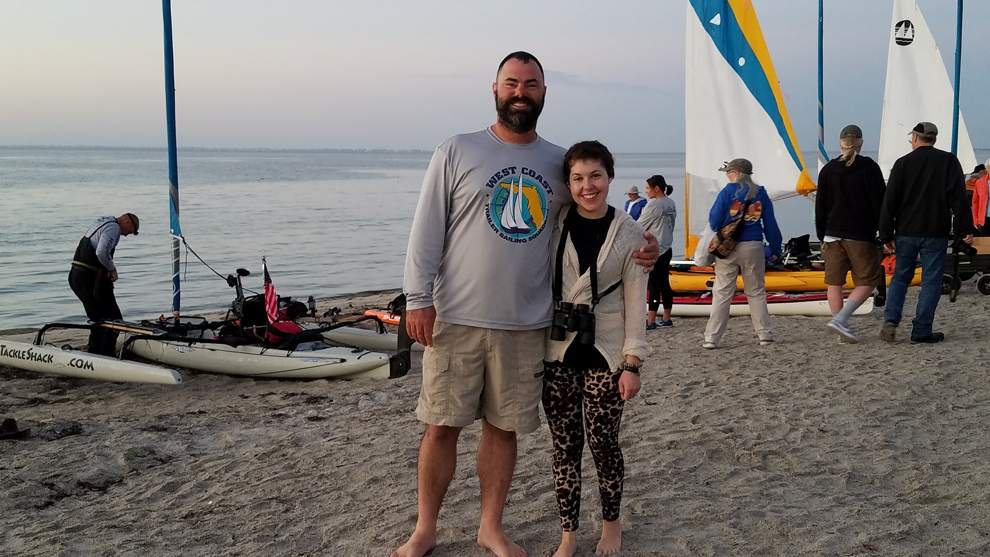 David and Danielle Heckman before the start.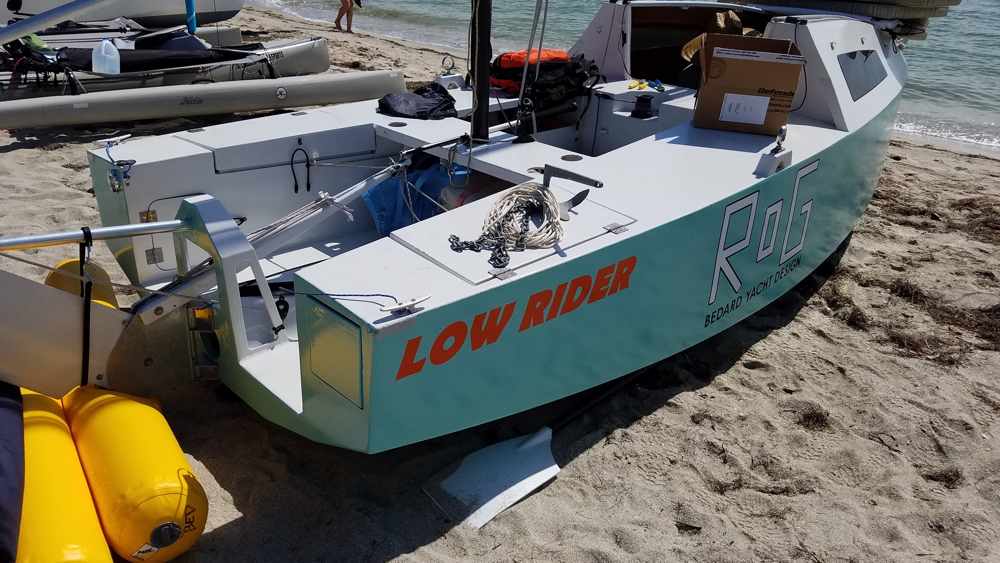 JF has new graphics on ROG (River of Grass).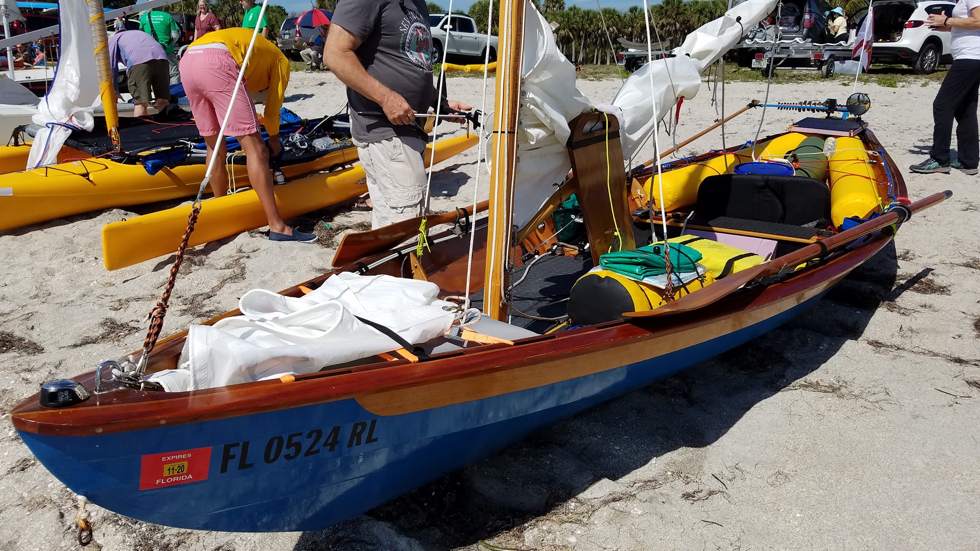 A CLC NE Dory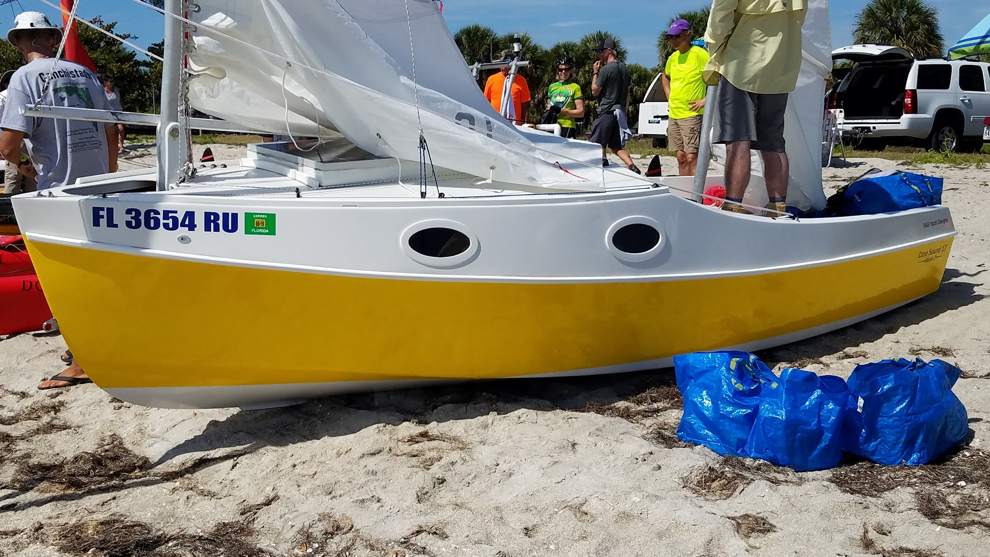 Michael and Brian Collins' Core Sound 17 MK III
Miss Marie's protective flamingo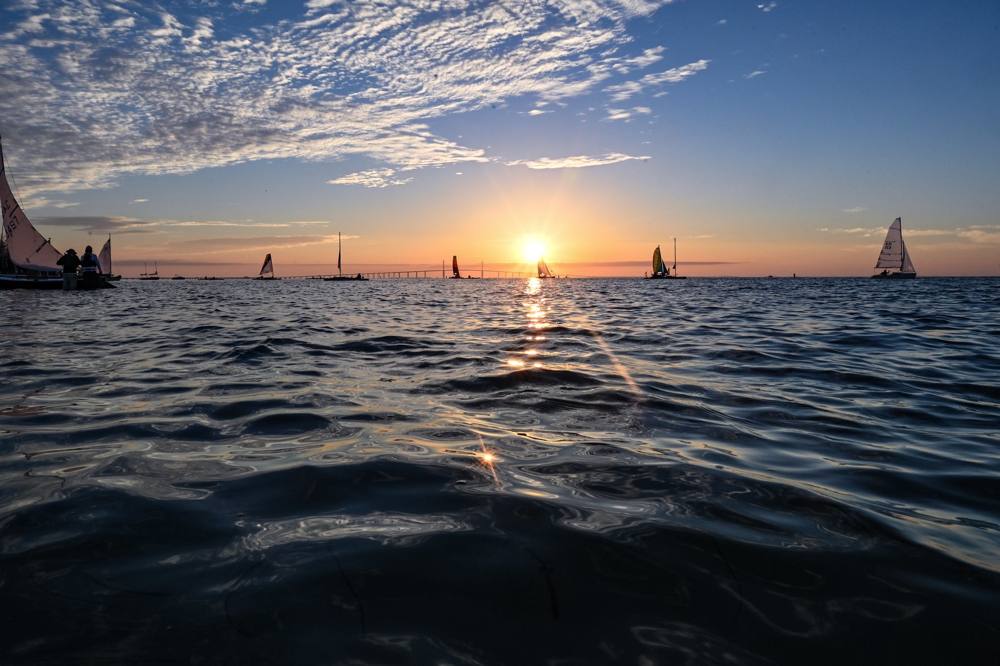 Looking toward the SkyWay Bridge after the start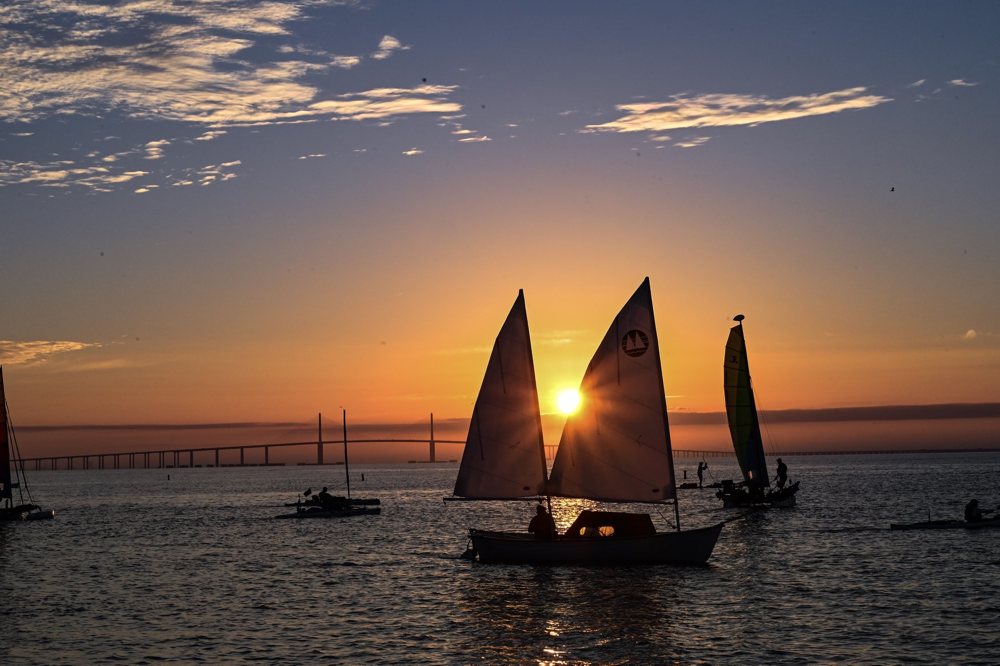 A SeaPearl starting the race.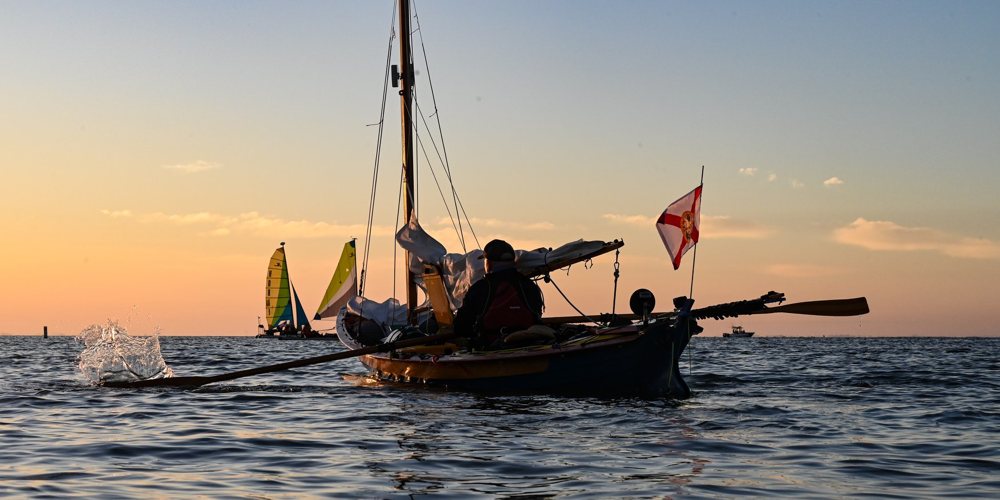 The CLC Dory rowing away from the beach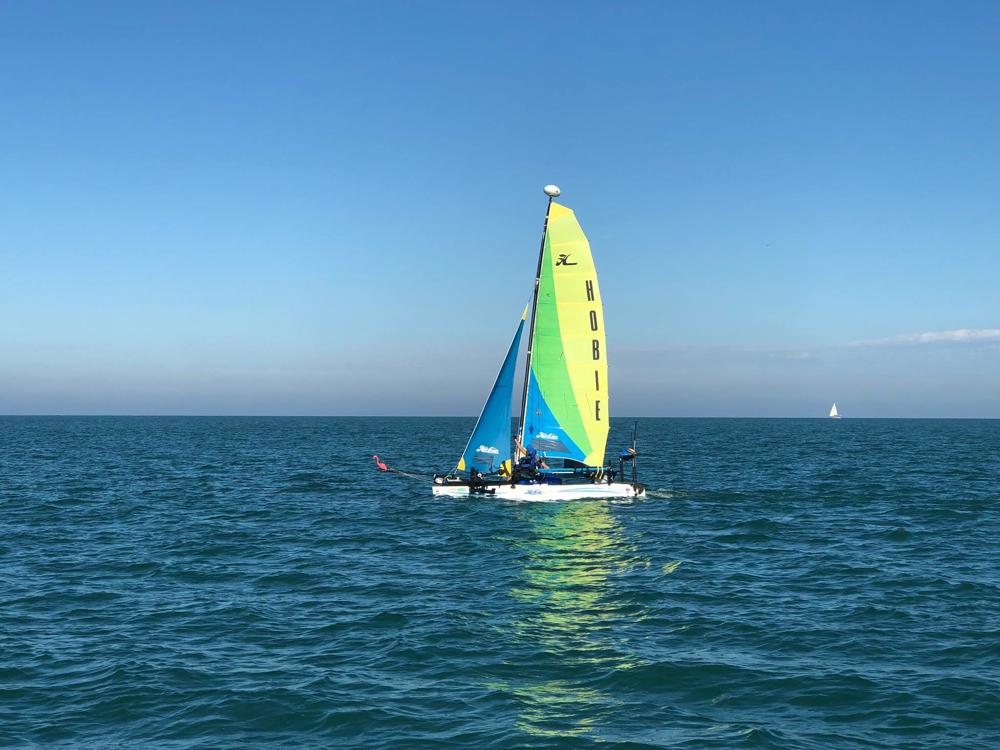 Miss Marie setting sail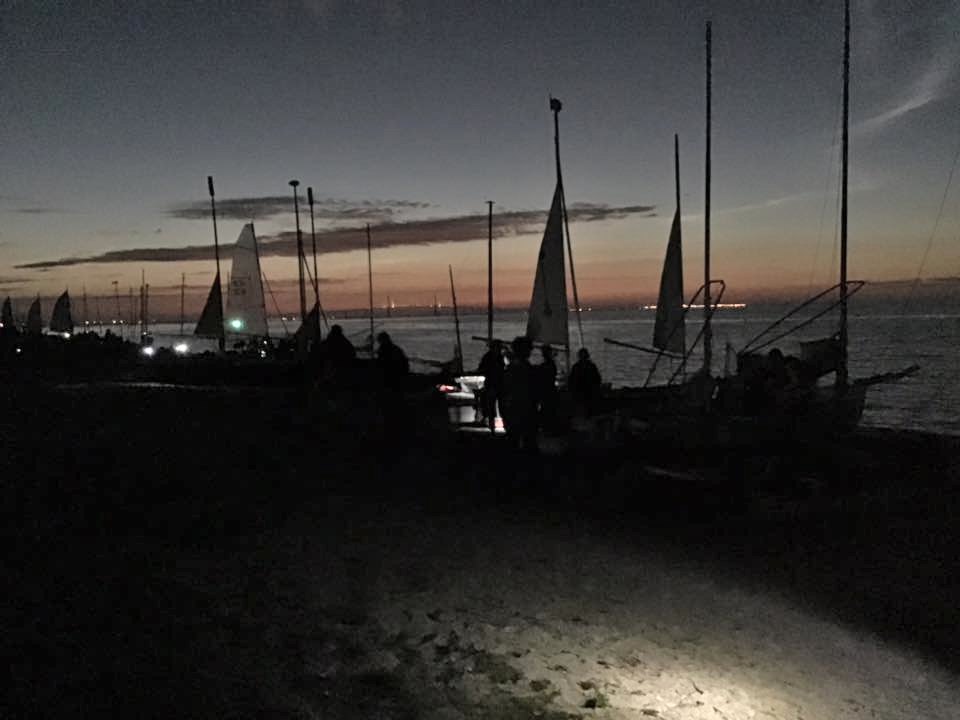 In the dark before the start.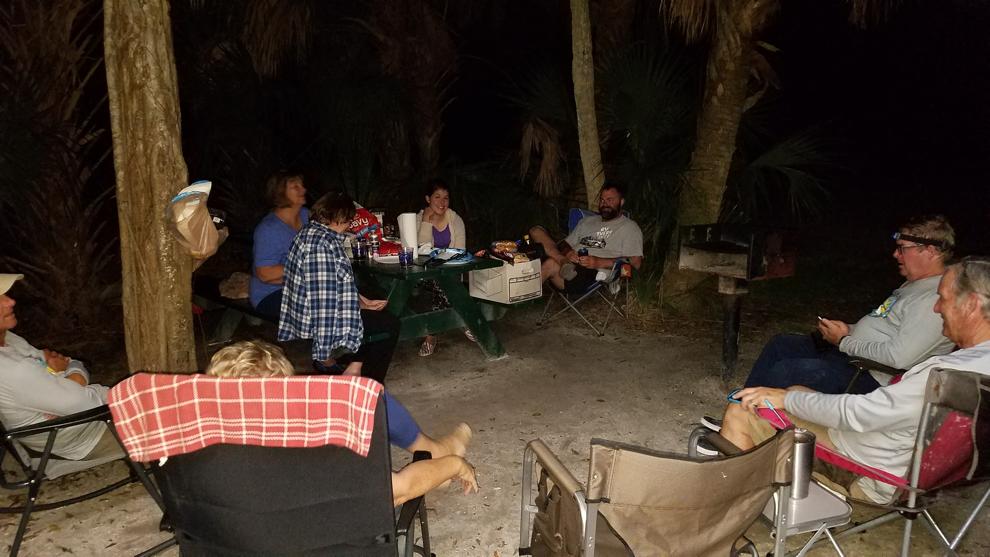 Lonnie Black's Campsite at Fort DeSoto the night before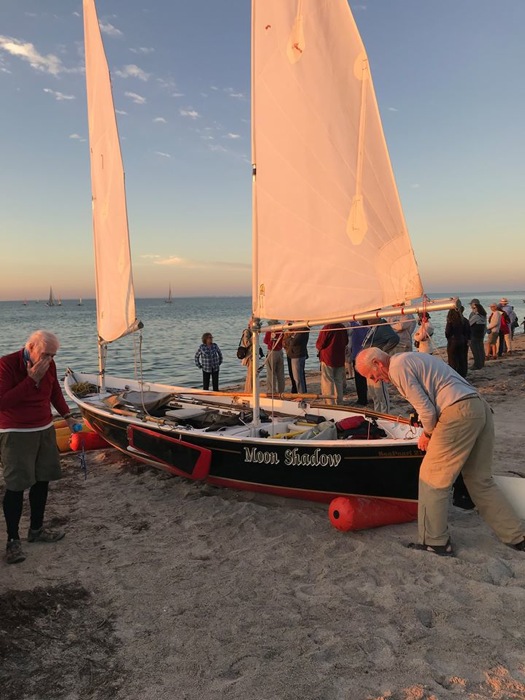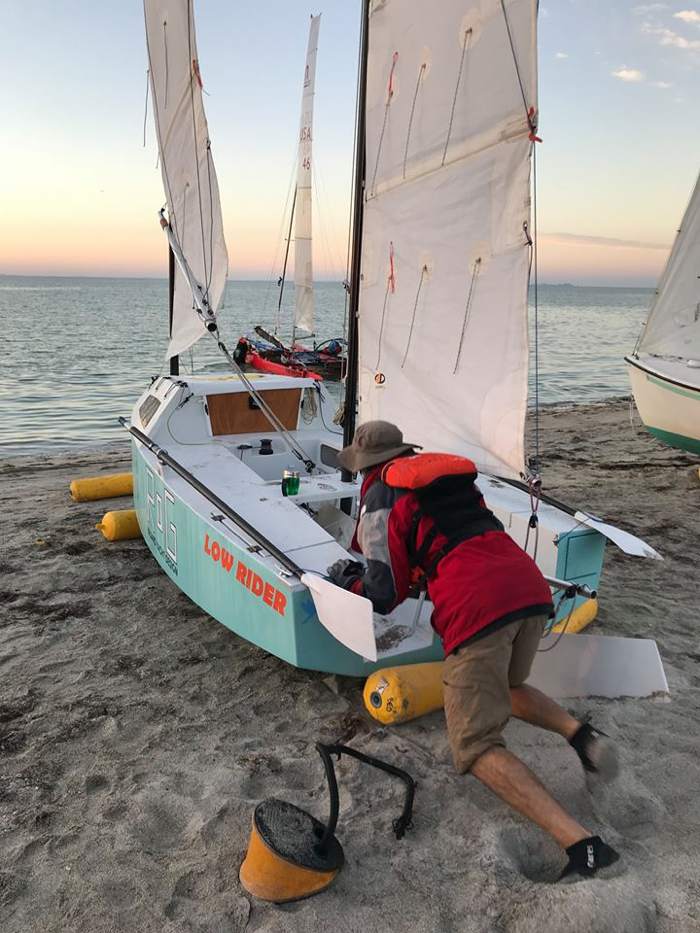 Bill Fite launches Moon Shadow - JF Bedard launches ROG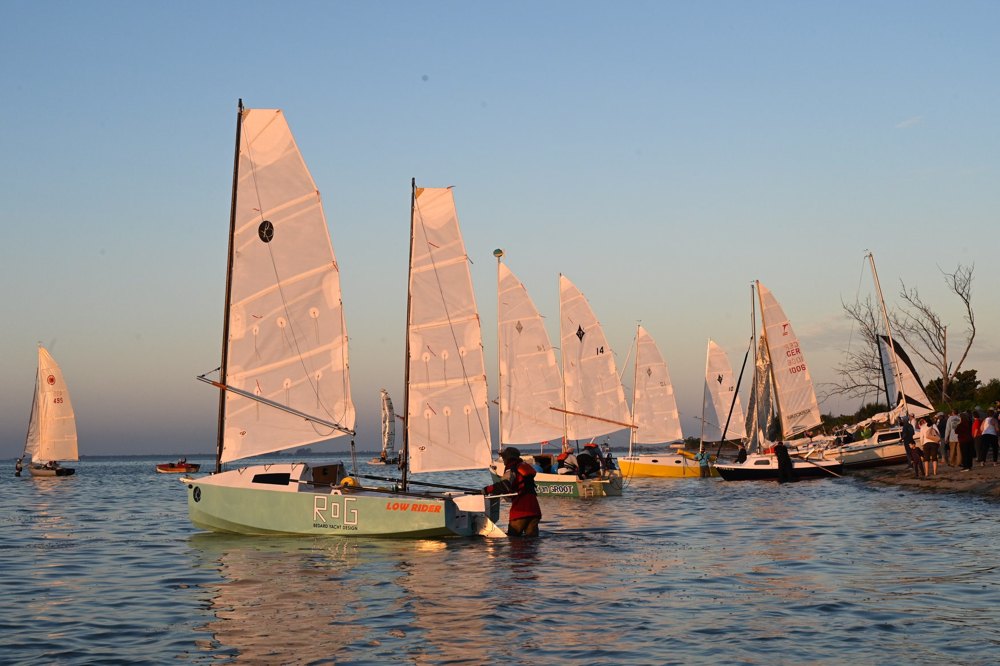 Class four getting under way!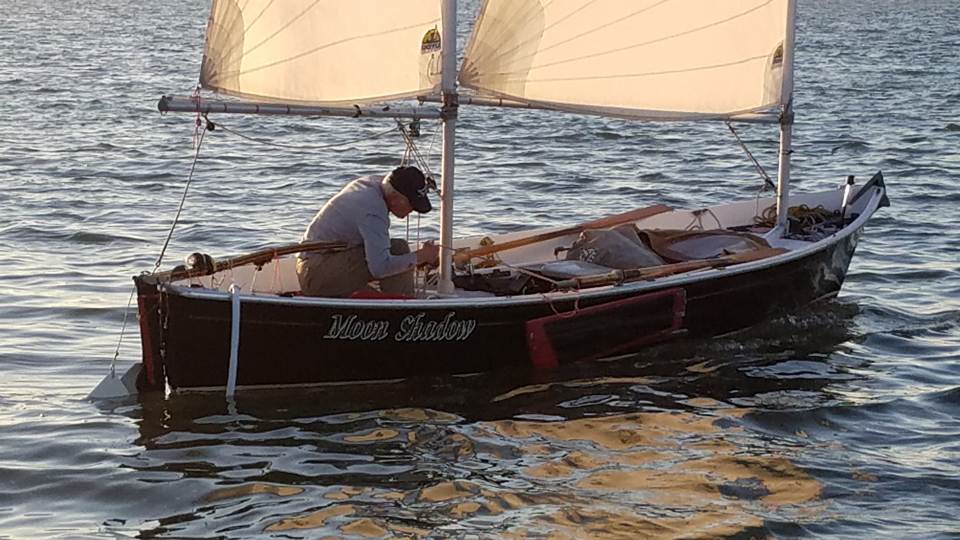 Bill Fite leaves the start area.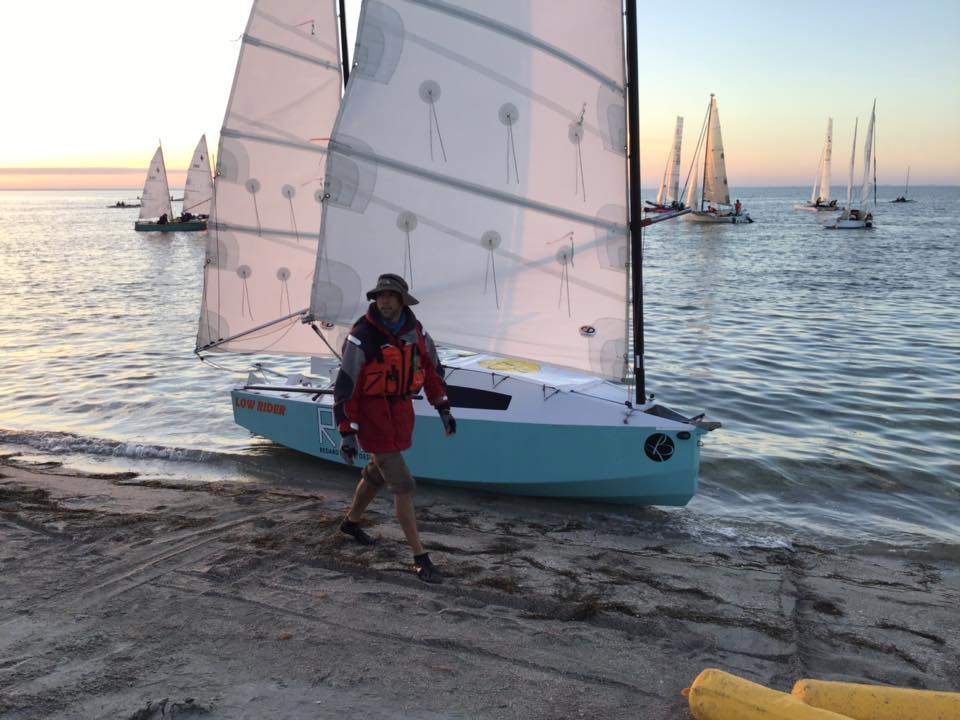 ROG picking up his rollers. They must come with him.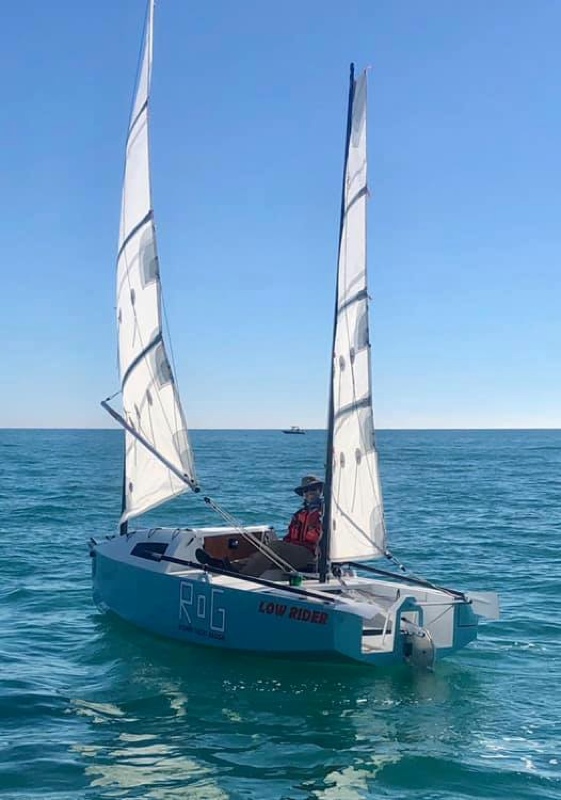 ROG finally out to sea.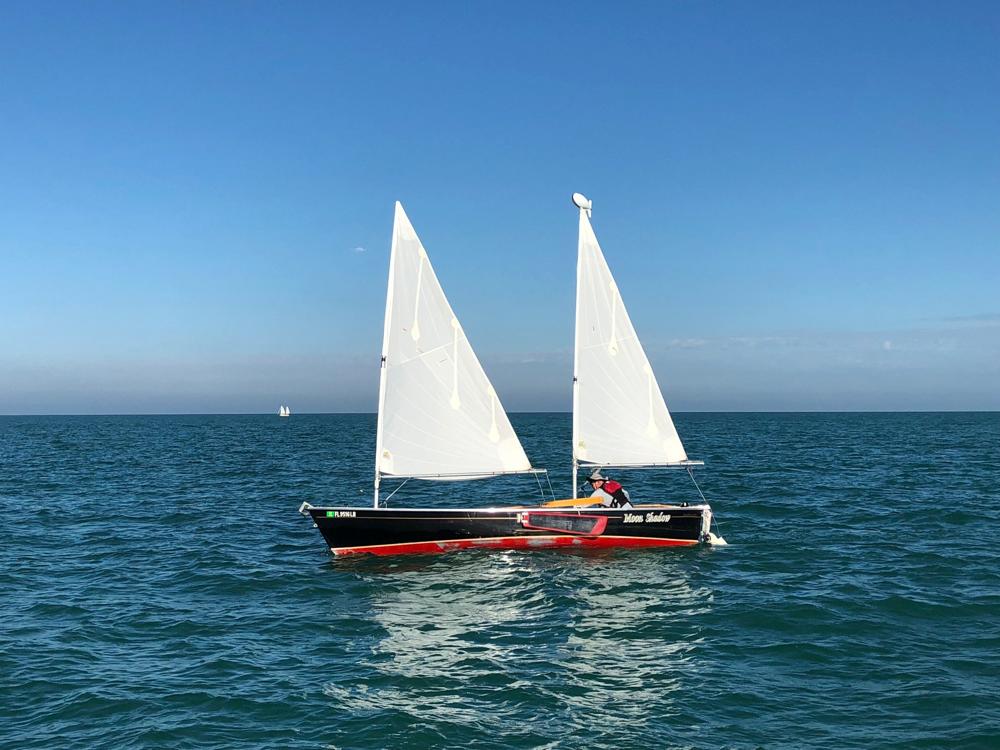 Bill's MoonShadow rolloing alow in the light air of Saturday.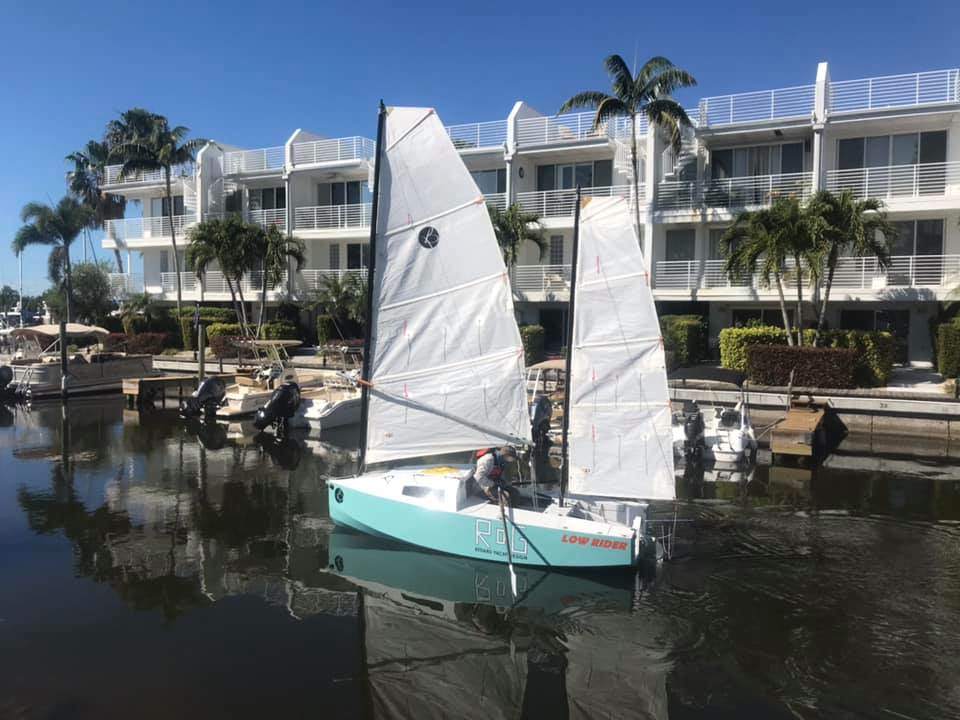 ROG - rowing out of Checkpoint #1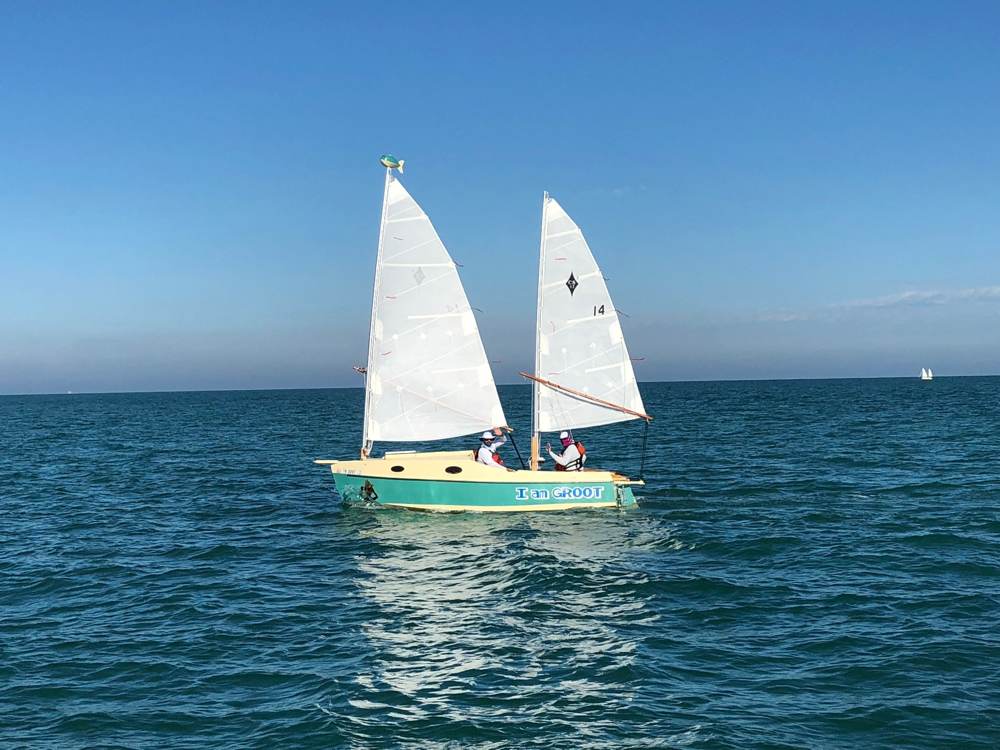 Another Core Sound MK II in the Gulf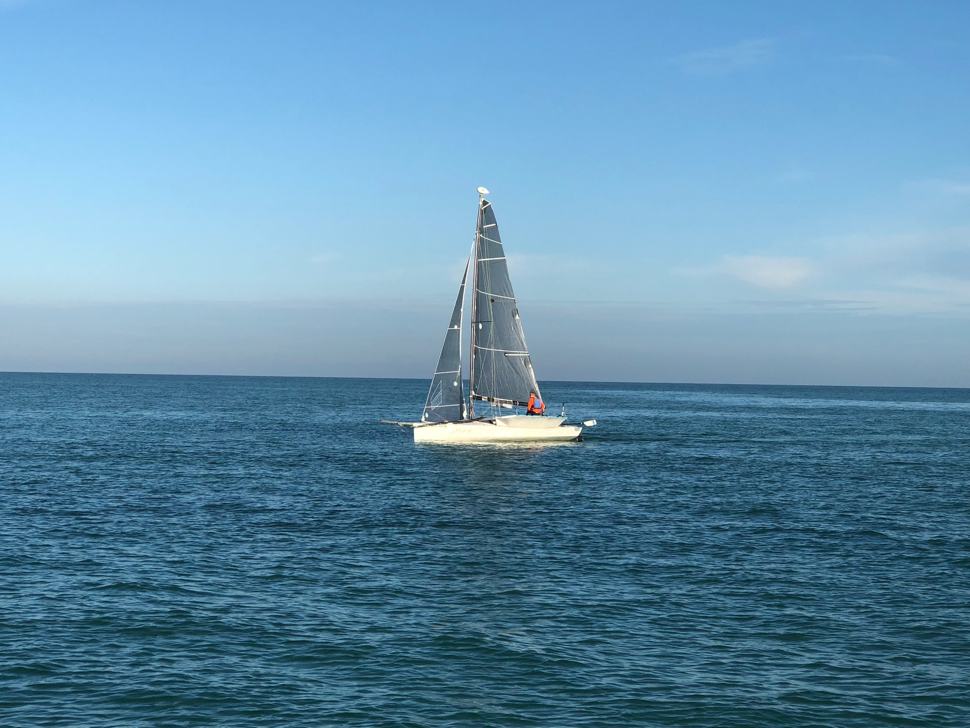 The ultimate winner of class 4 double.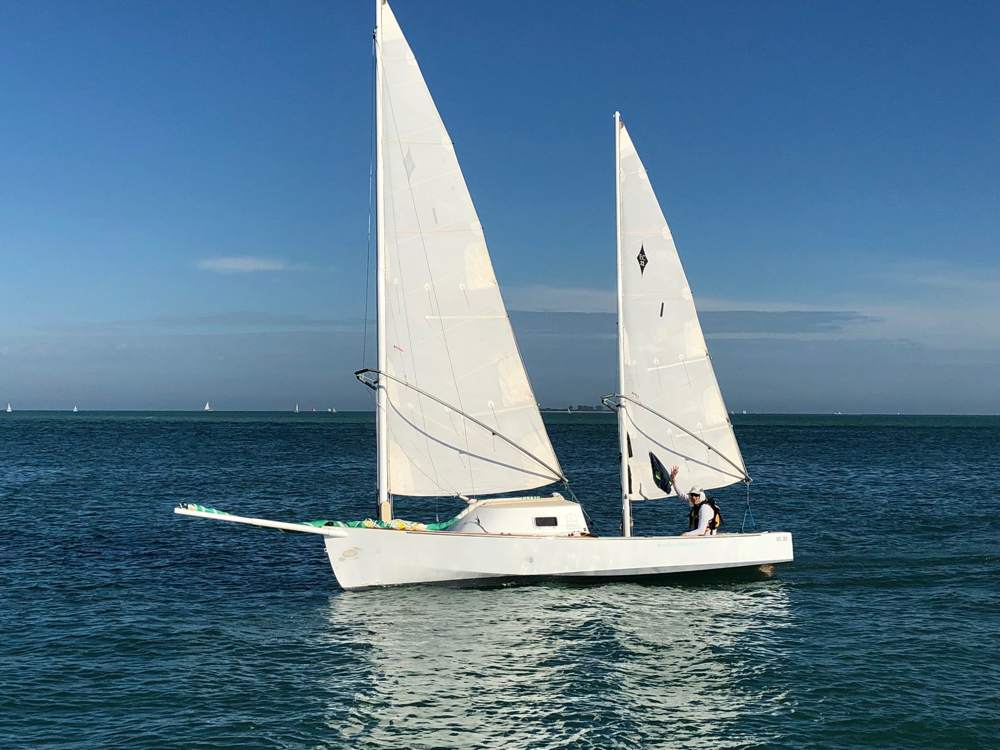 The EC 22 moving well - Alan Steward and his dad aboard.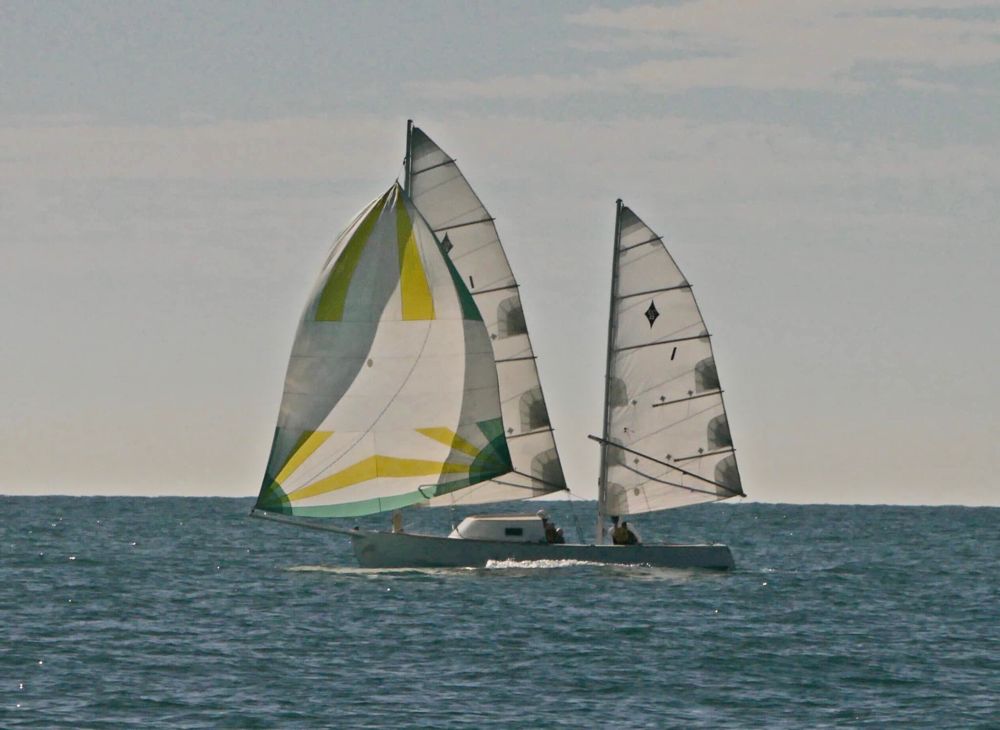 The EC 22 under spinnaker in the Gulf.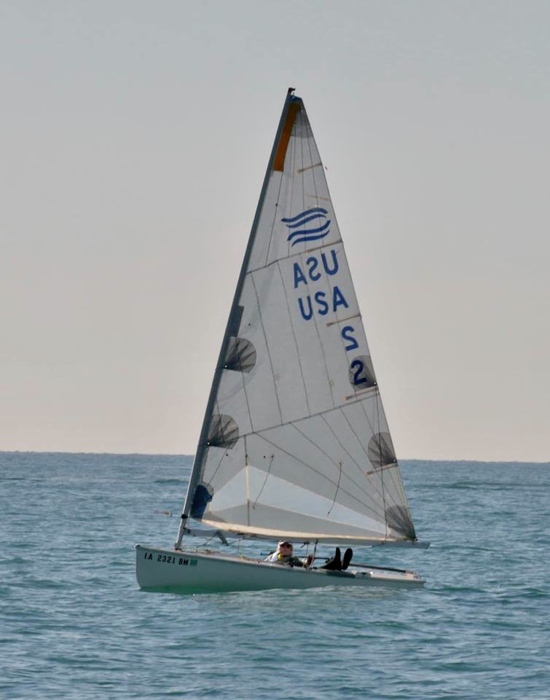 A simple Finn cat.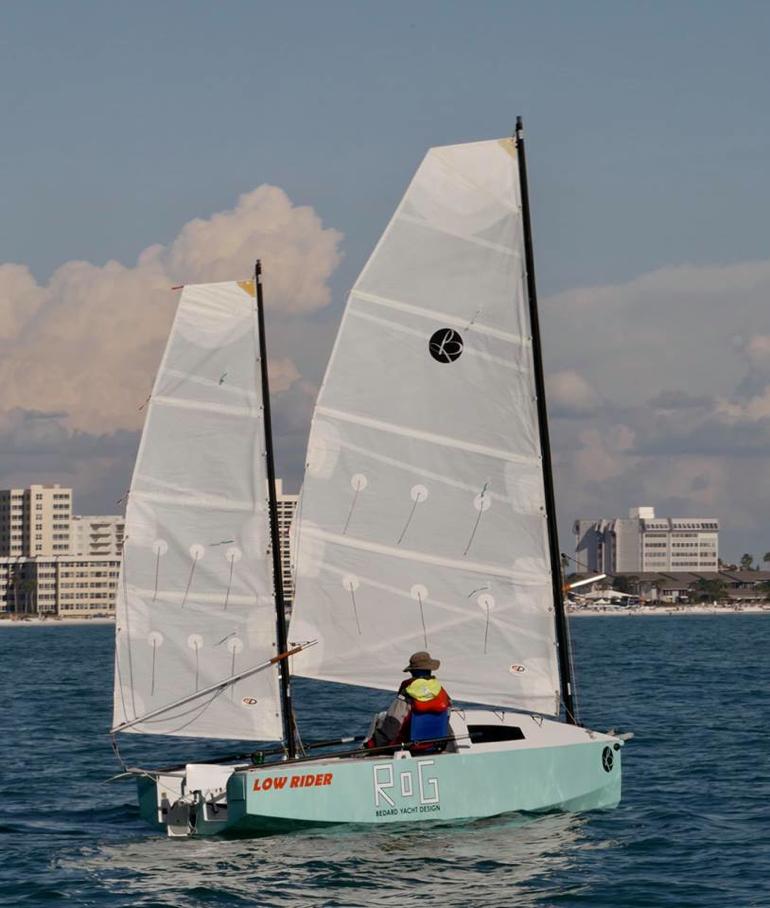 ROG close hauled headed down the coast.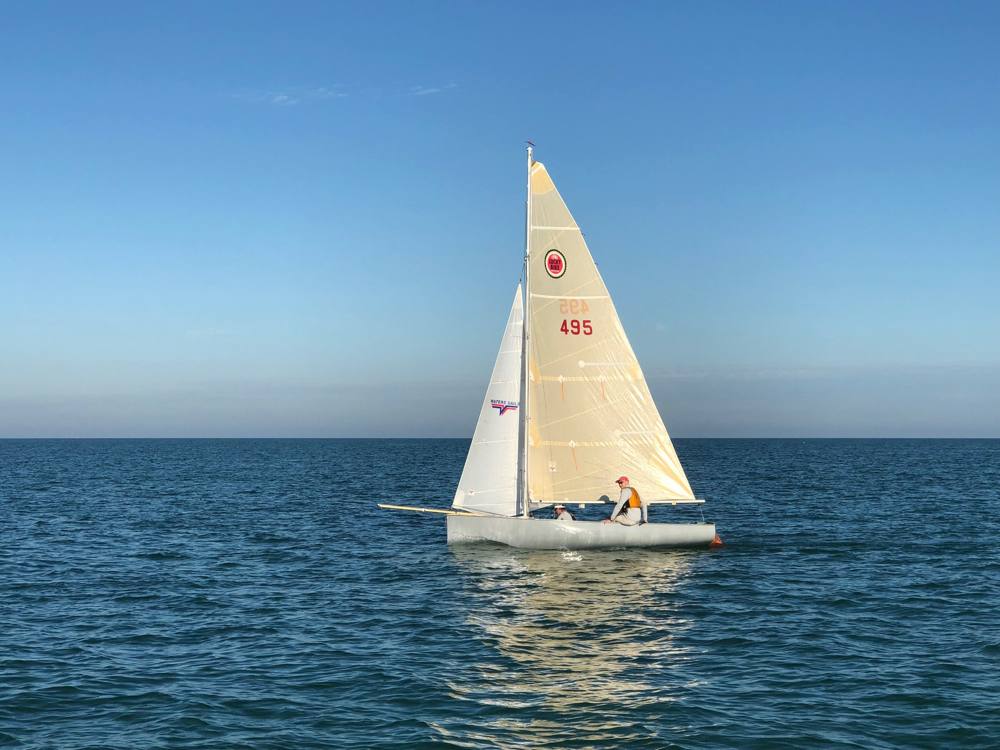 The Thistle in the Gulf.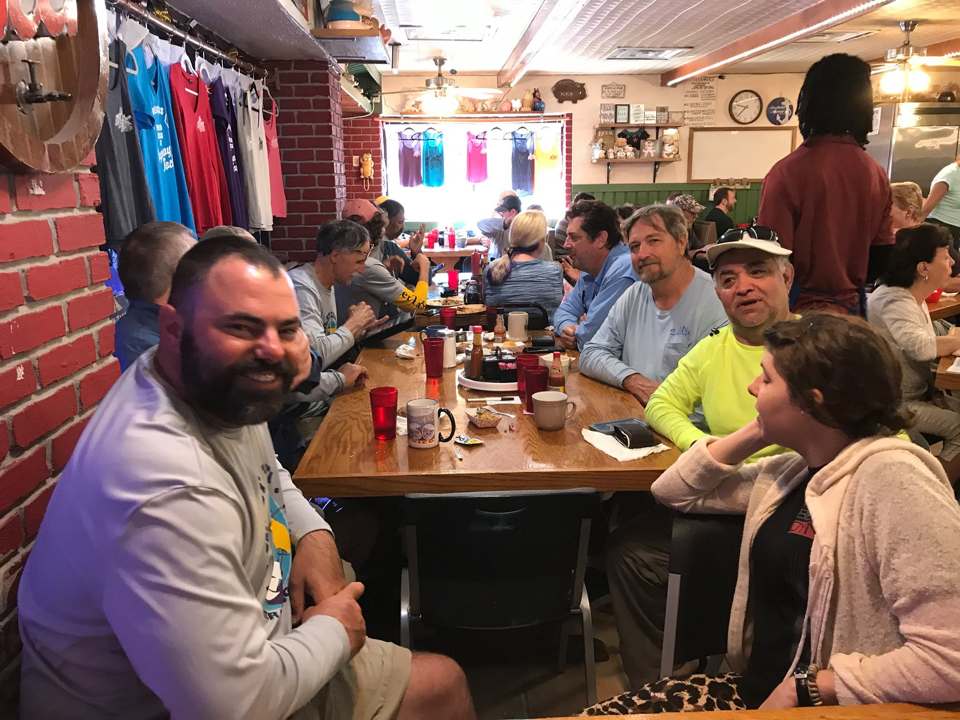 The Squadron met at Skyway Jack's after the start for breakfast!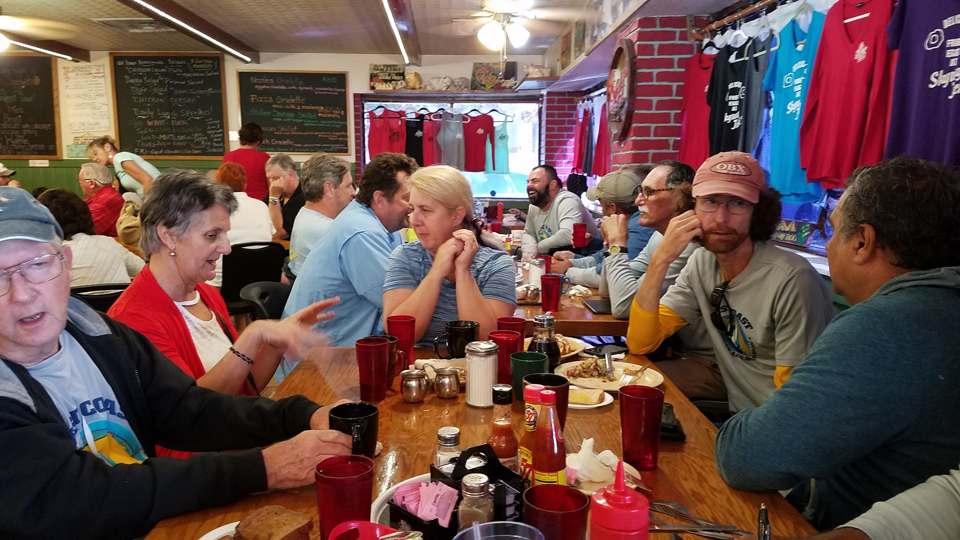 Another view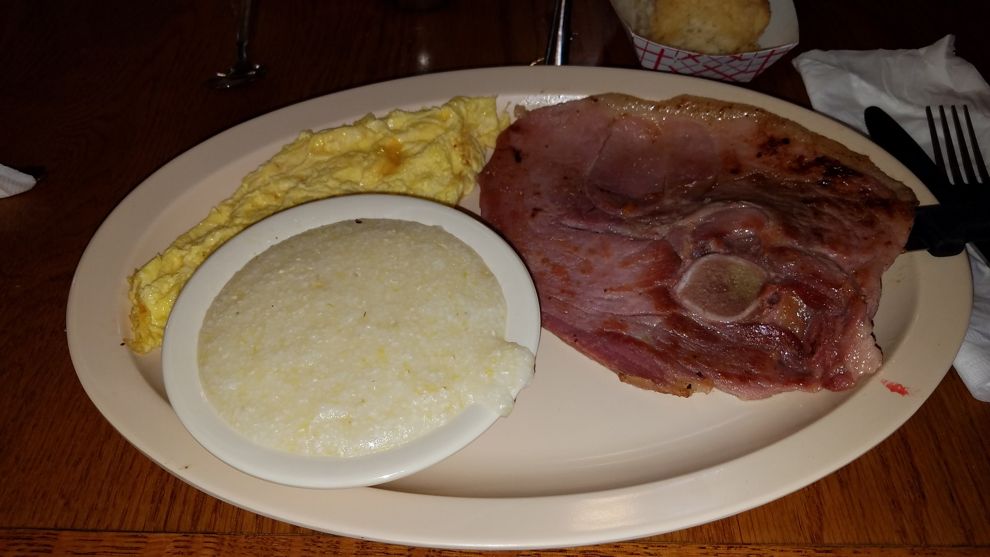 The portions are huge at Skyway Jacks!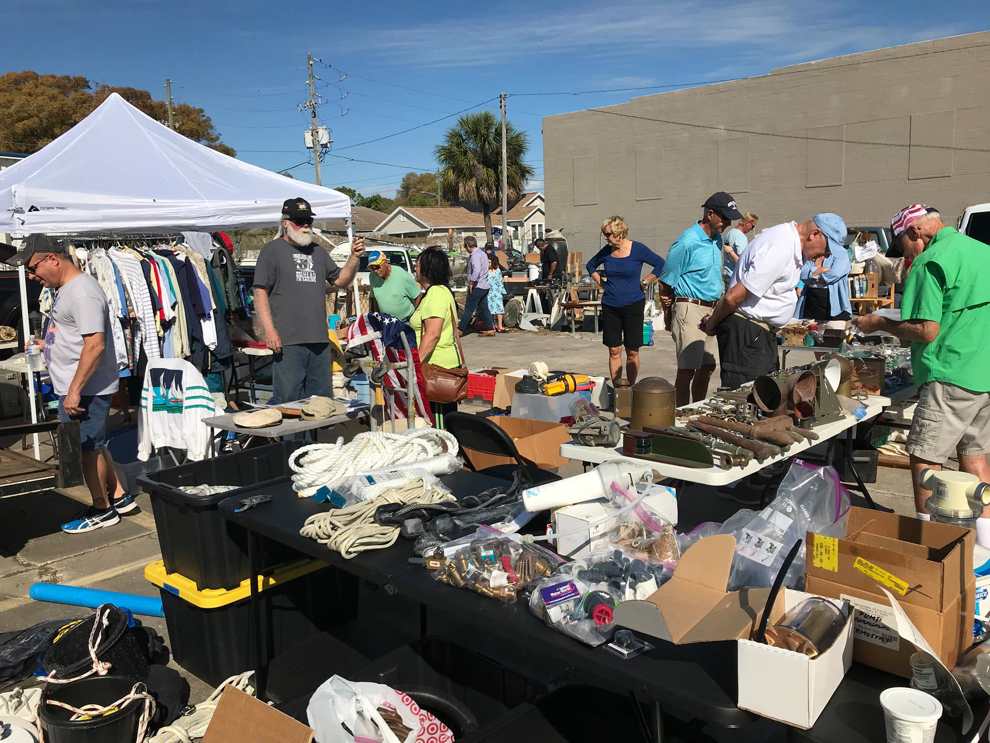 After breakfast we attended the Marine Flea Market at Island Nautical in St. Pete.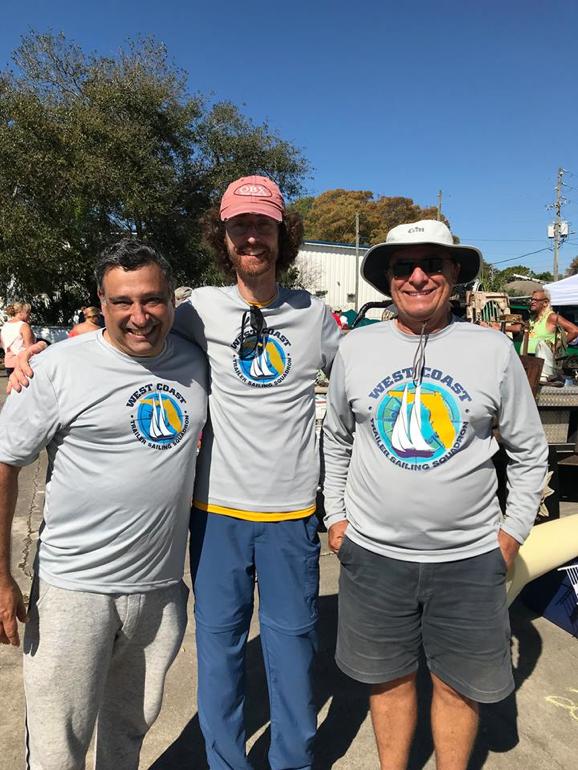 Jose', Simon and Lonnie at the Marine Flea Market.
And then a few nights later... danger in the night and a call for help. Friend Gary Hirsch in Michigan called the CG after seeing Bill Fite's urgent HELP message on his SPOT device.
By the time Bill pushed the button of his PLB (personal Locating beacon), the CG was in the air with a helicopter!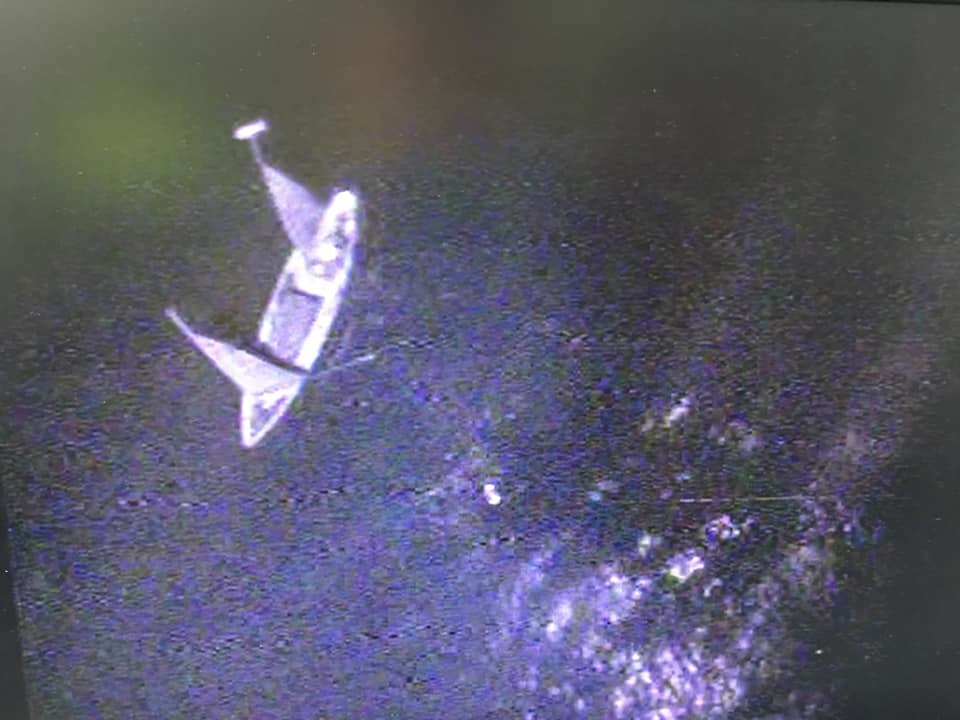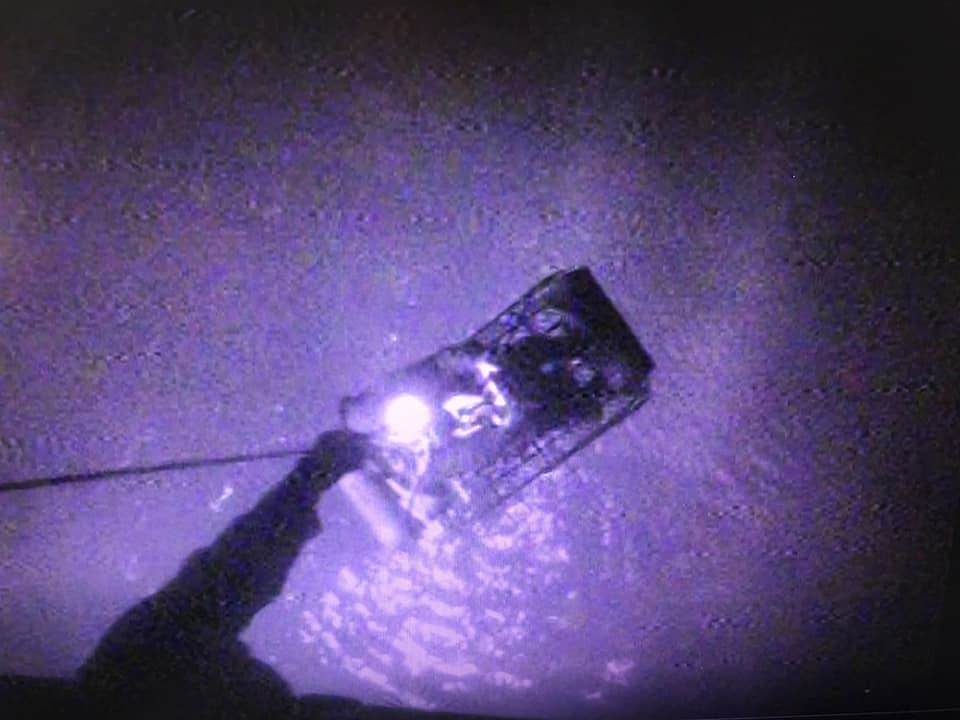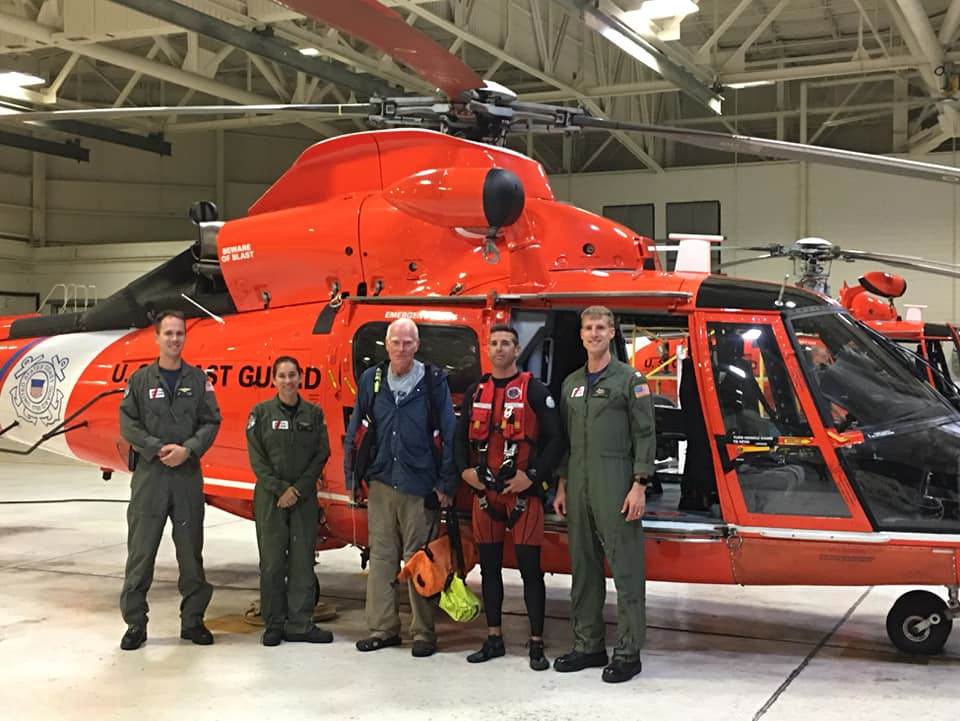 By Friday the inverted hull of MoonShadow was discovered by fishermen who reported it's position to the Coast Guard, who passed it along to Bill. He gathered two
helpful Watertribers who lived in the area and provided powerboats to go out and get her.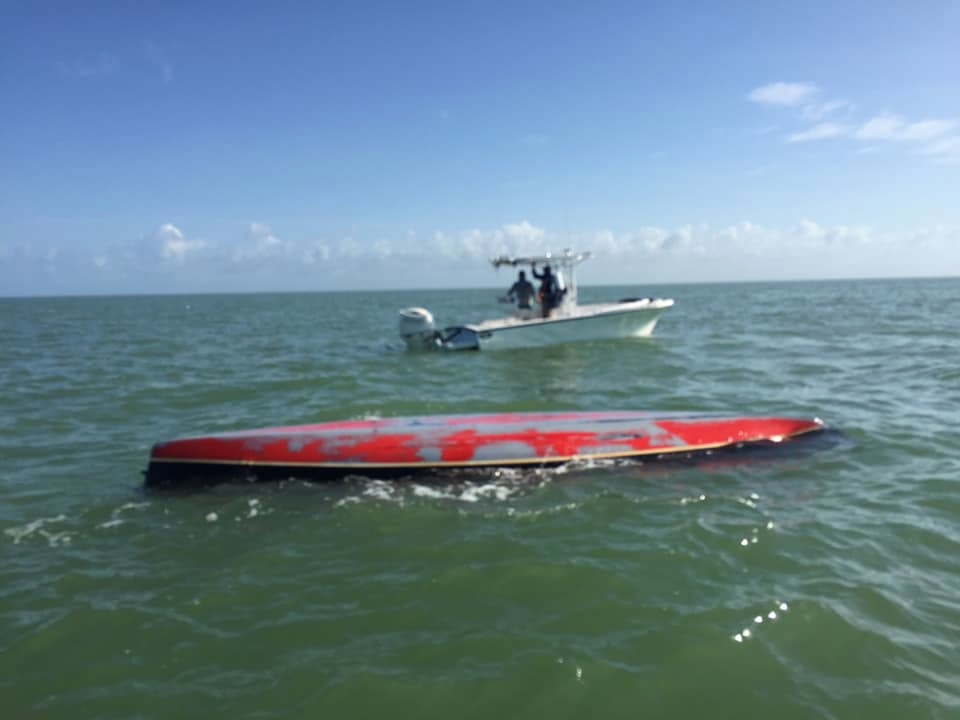 What they found.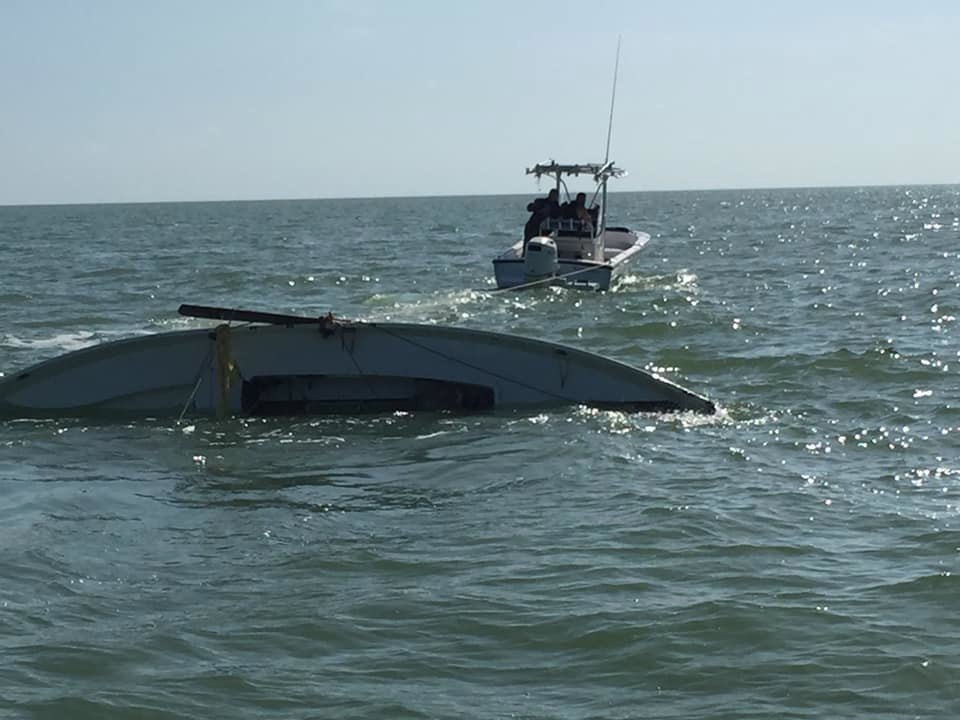 Getting a line aboard, they righted the boat.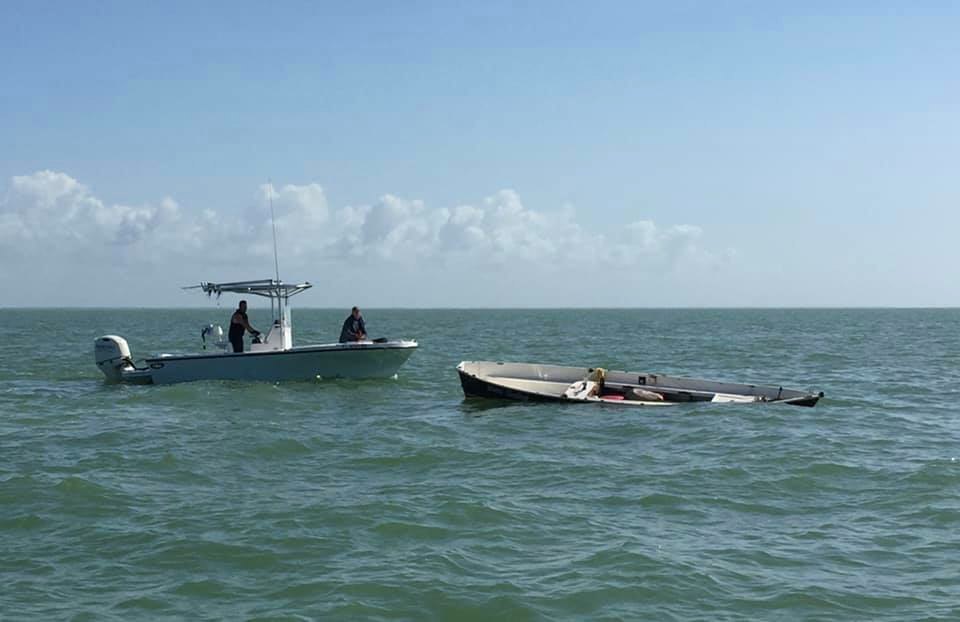 Floating once again upright, they bailed her out. Much of her gear was still aboard or attached by sheets with stopper knots.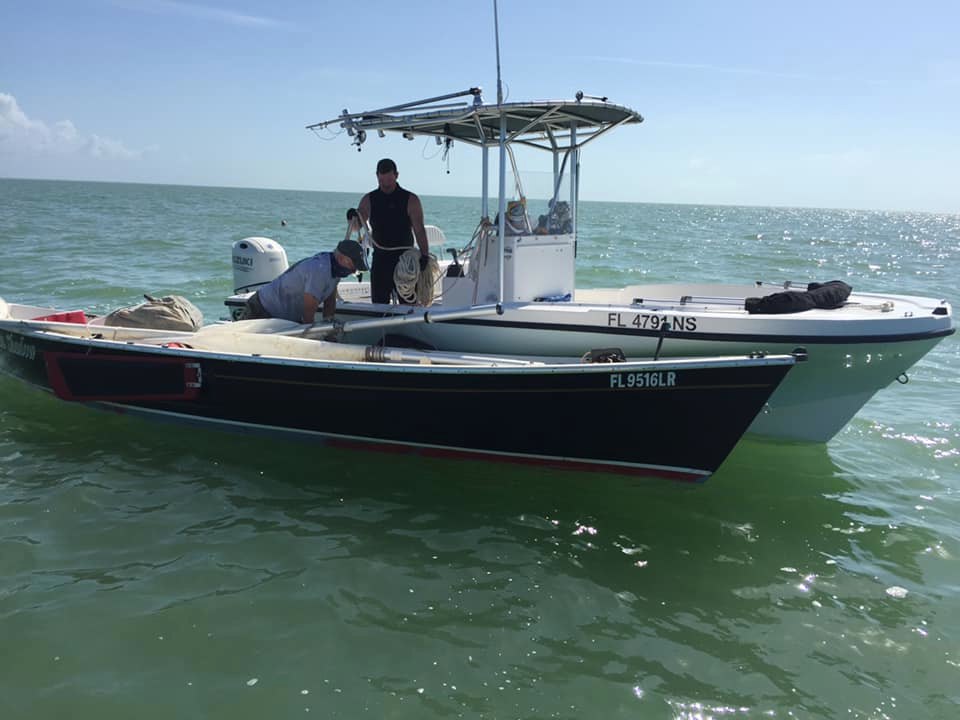 Getting her ready to tow to Flamingo Ranger Station in the Everglades National Park.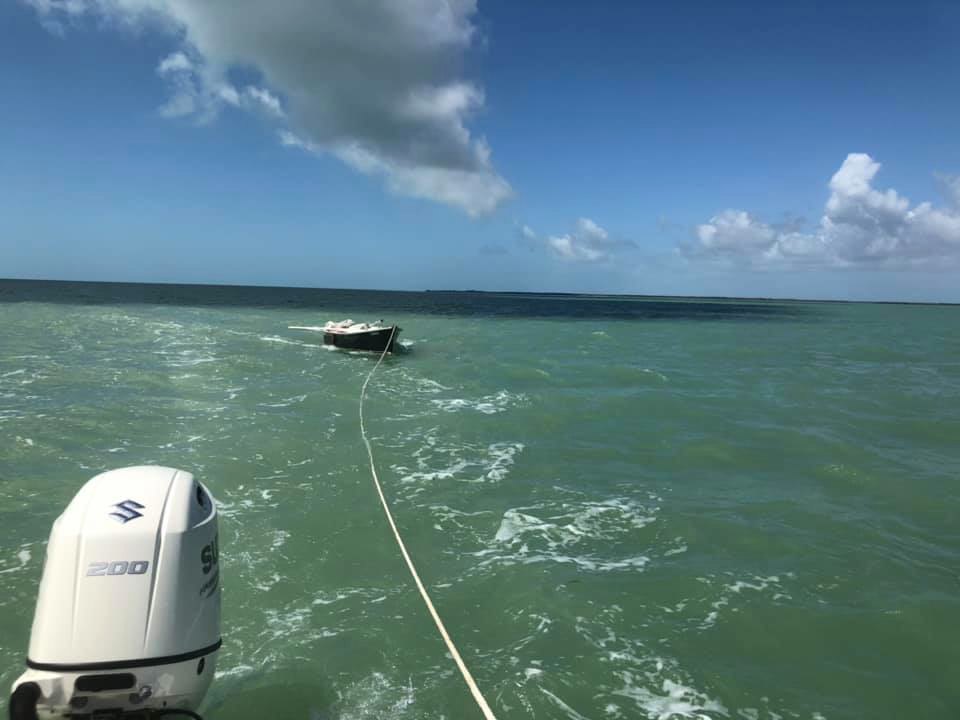 Under Tow.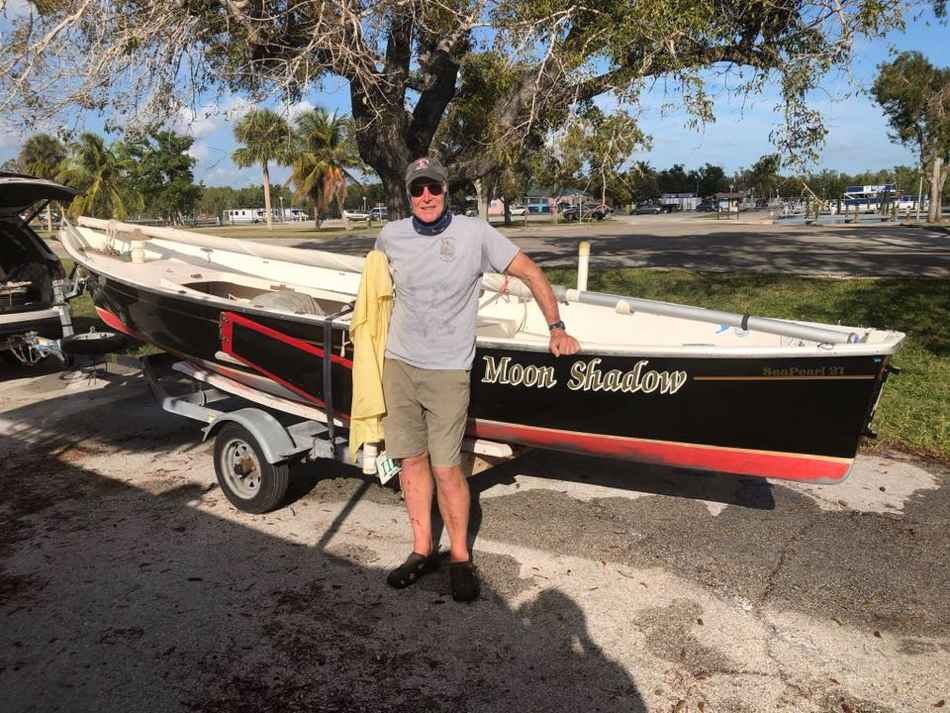 Bill Fite, happy to have his boat back on dry land. She is now at Marine Concepts undergoing a refit. She will rise.